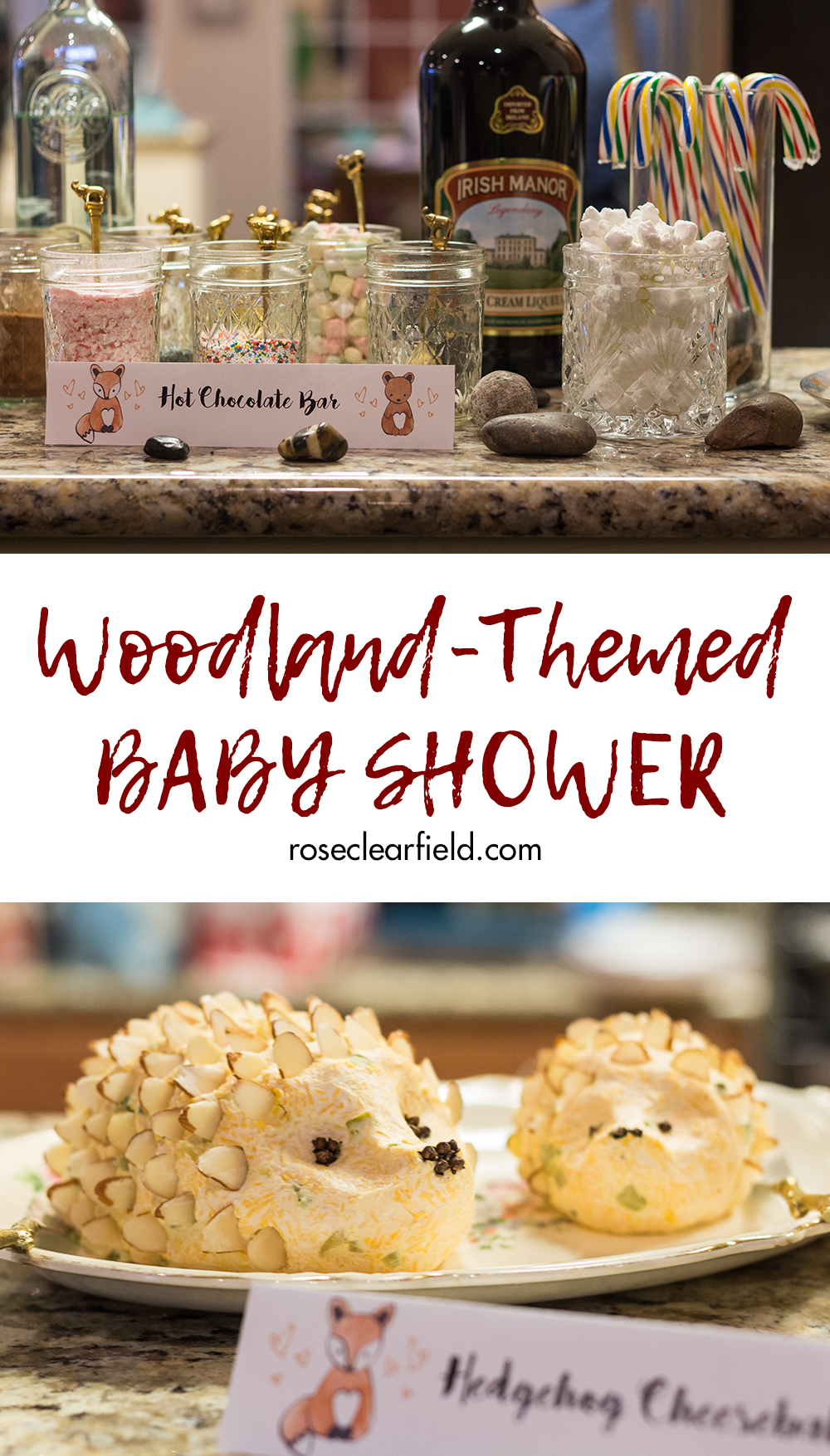 Last month I had the pleasure of attending a woodland-themed baby shower for a friend's first baby.
A woodland theme is so perfect for a baby, and her friends did such a great job planning every little detail.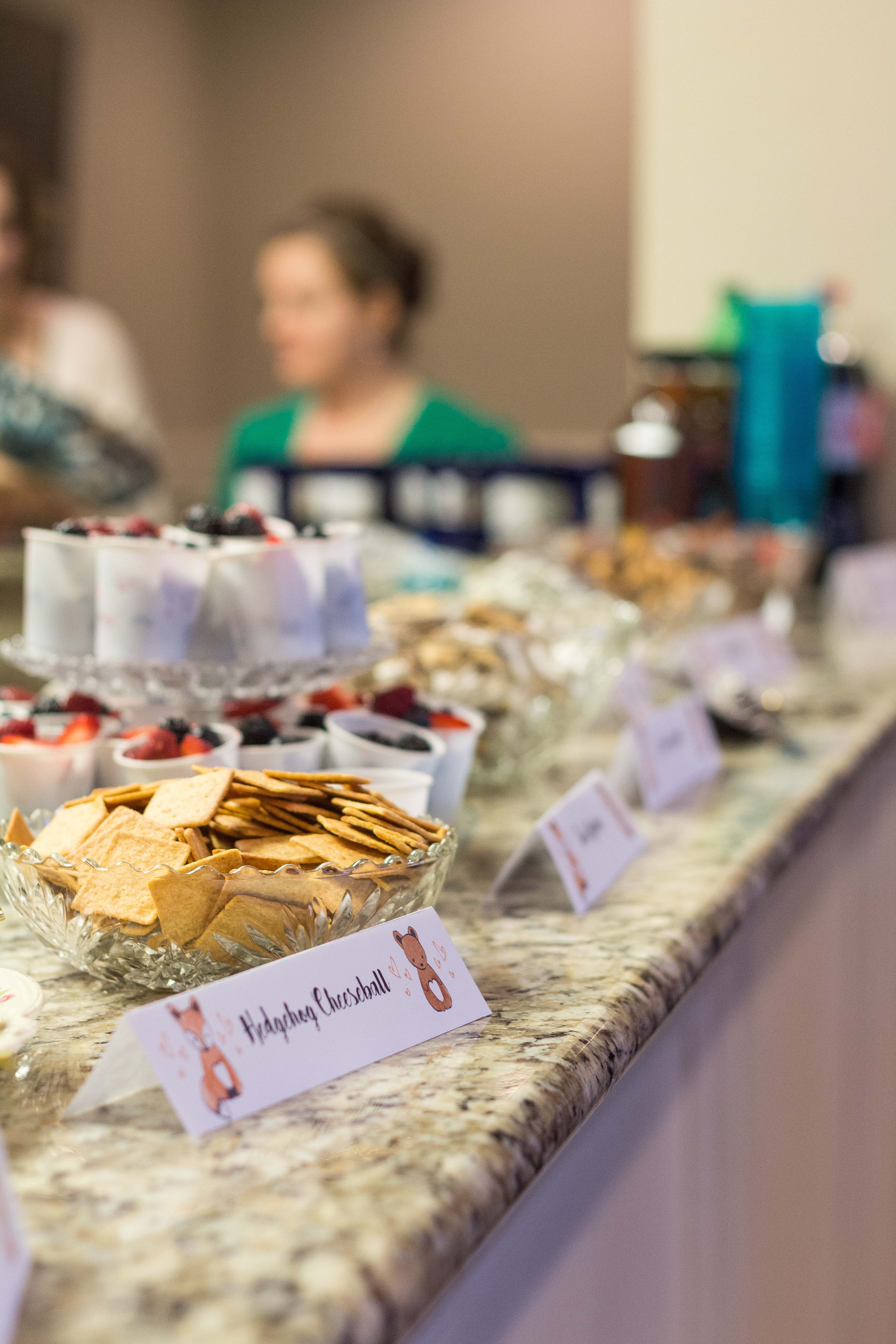 I wasn't hosting or planning the shower, which meant I had plenty of time to take pictures. It's way too easy to let big events happen and not even realize until much later that you didn't take a single picture. I love helping people preserve a few of these memories.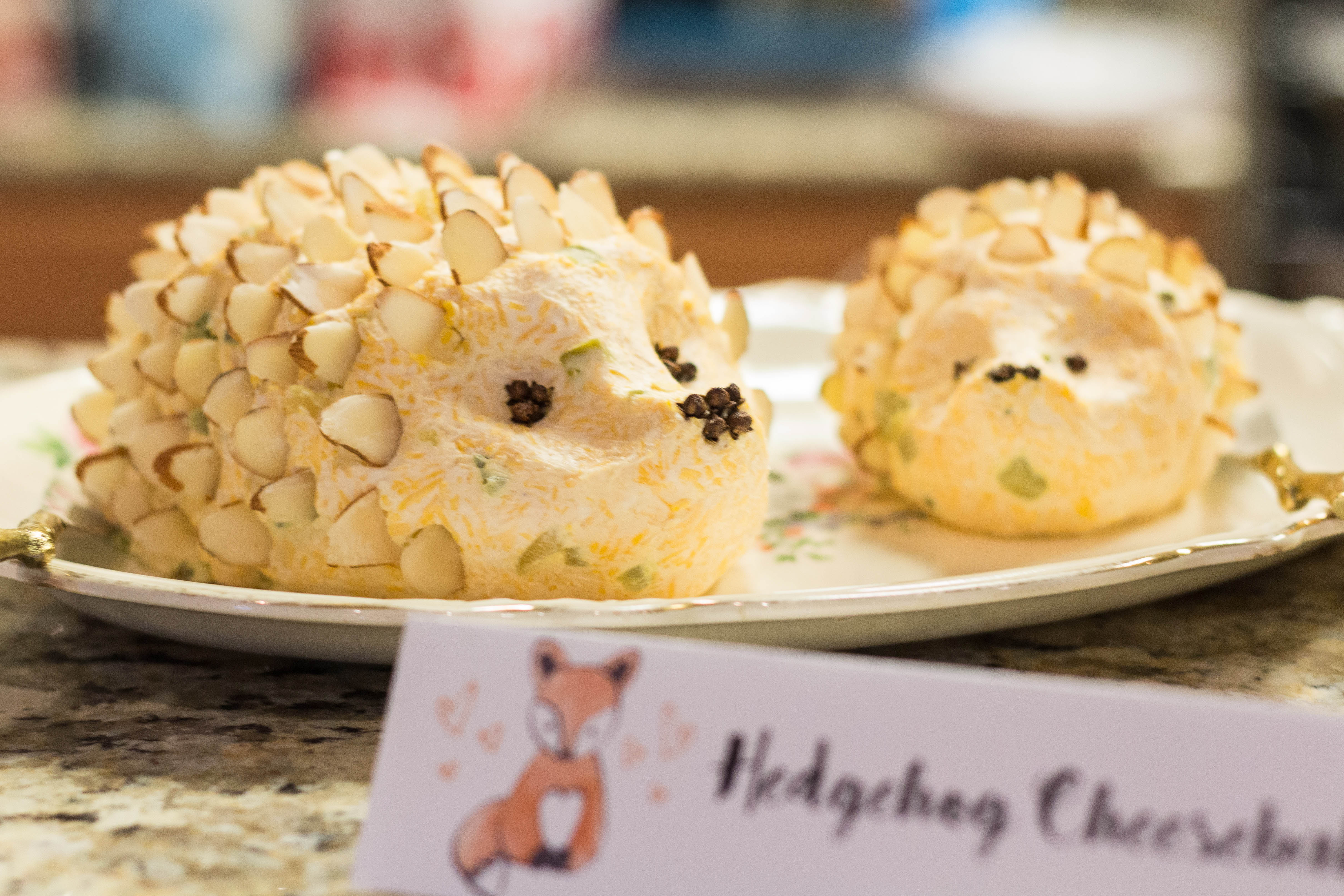 Aren't these hedgehog cheese balls one of the cutest things you've ever seen? The backs are made of almond slices and the eyes and noses are cloves. They were by far the most photographed food item at the party. We actually had trouble cutting into them because they were so cute! But they were delicious, too.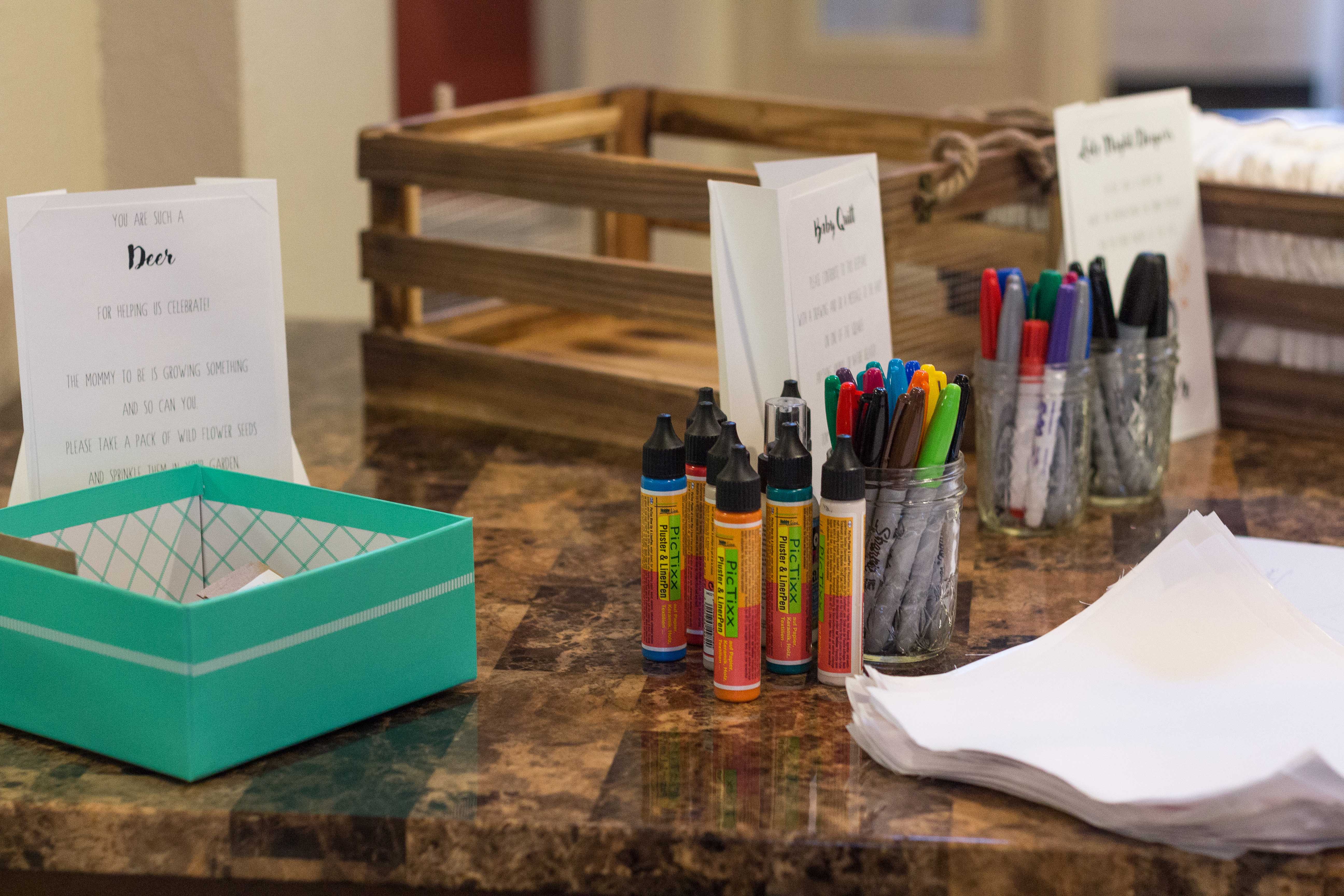 I met Maria through a craft meet-up group. Not surprisingly, there were multiple crafty shower activities.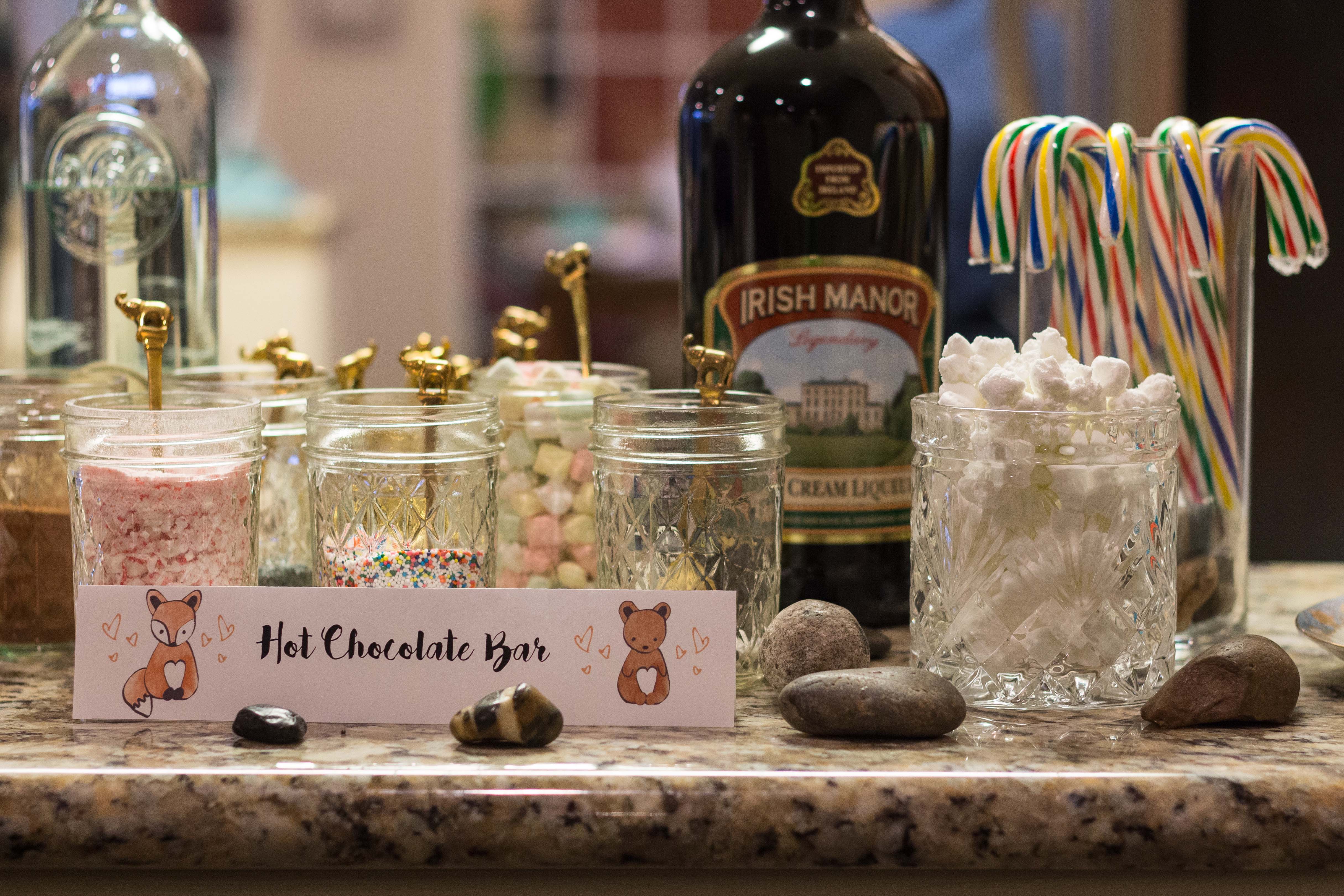 A full hot chocolate bar! So perfect for a January baby shower.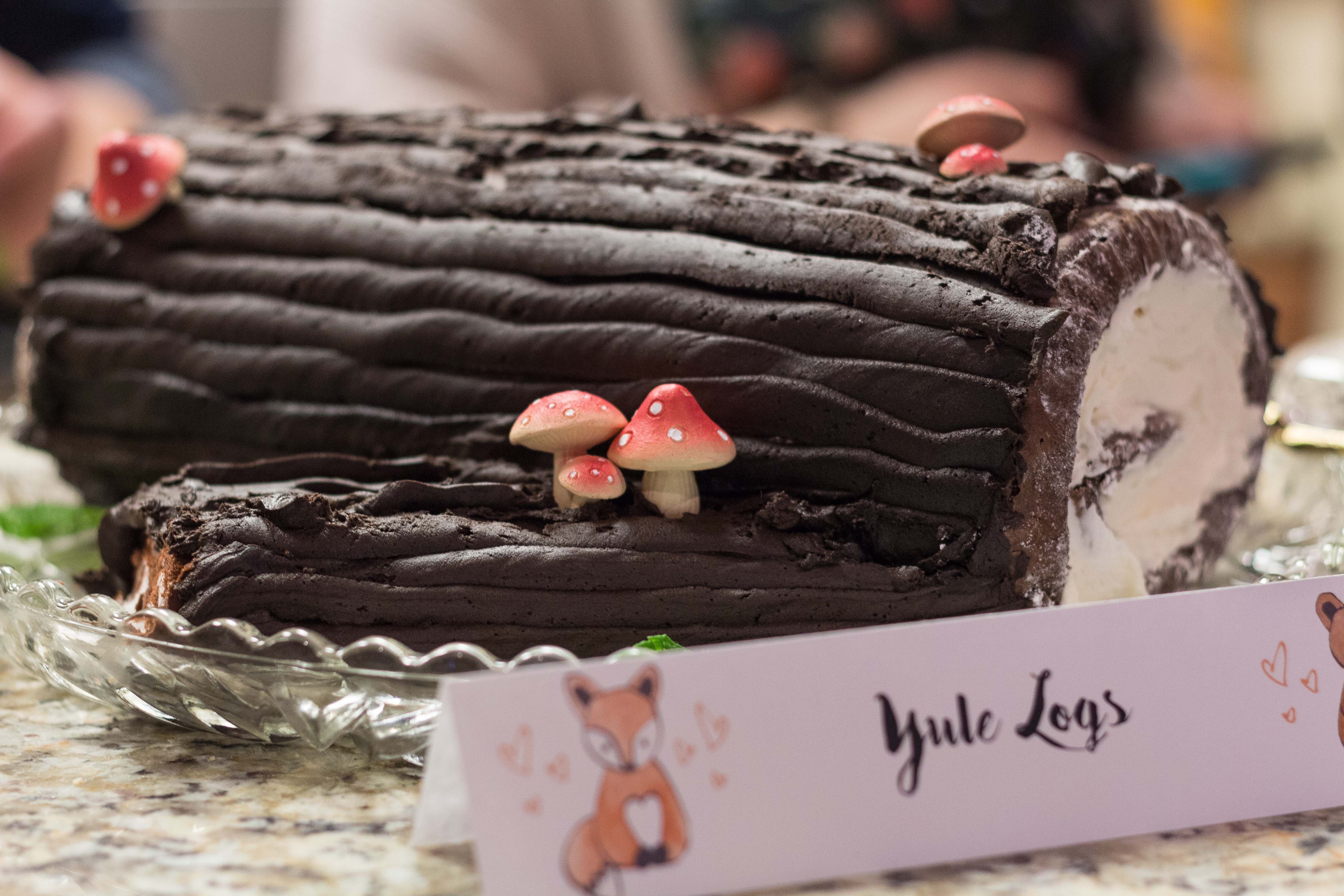 The yule logs were another amazing food creation that was almost too delicious to eat. (Almost.)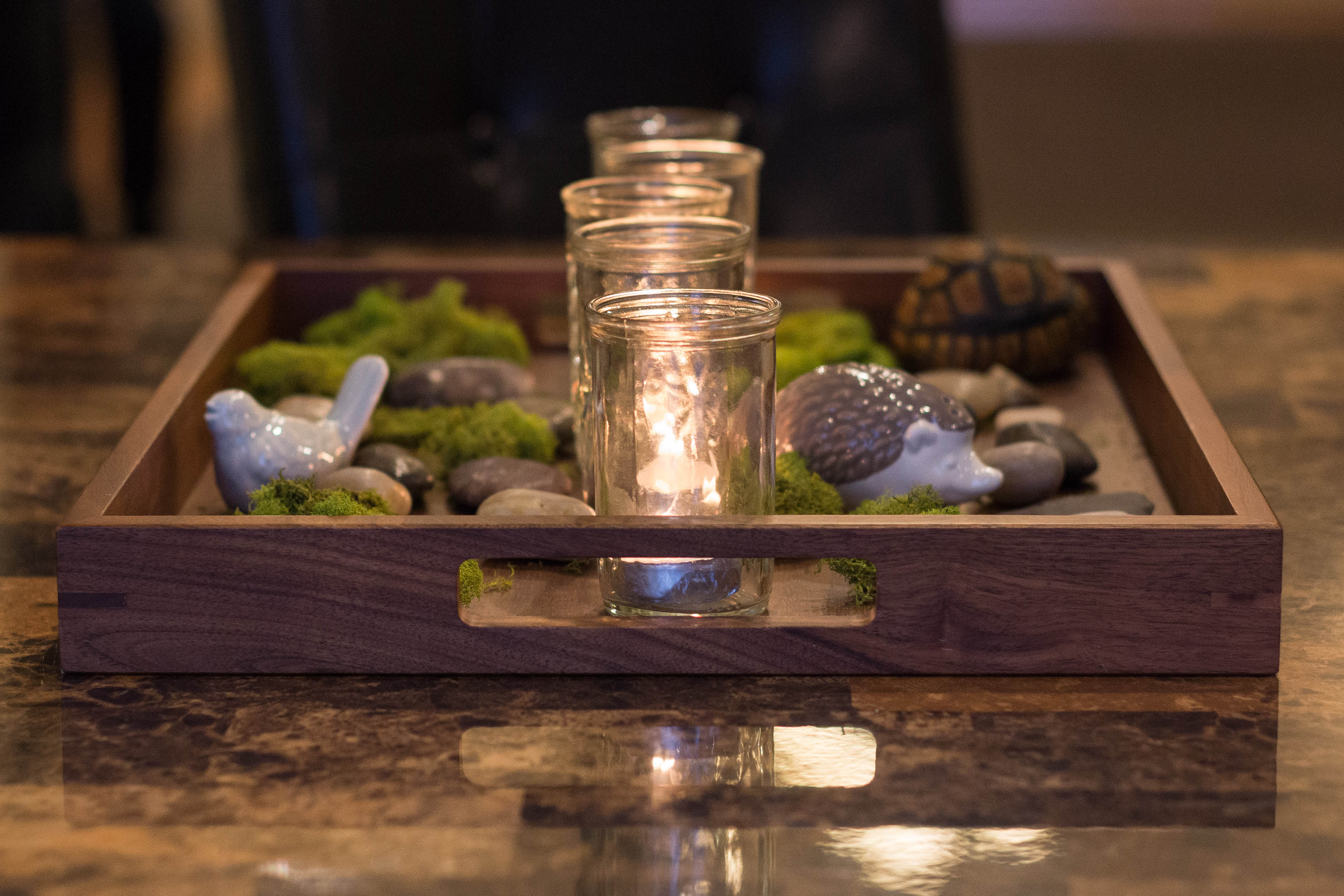 I absolutely love all of these little details.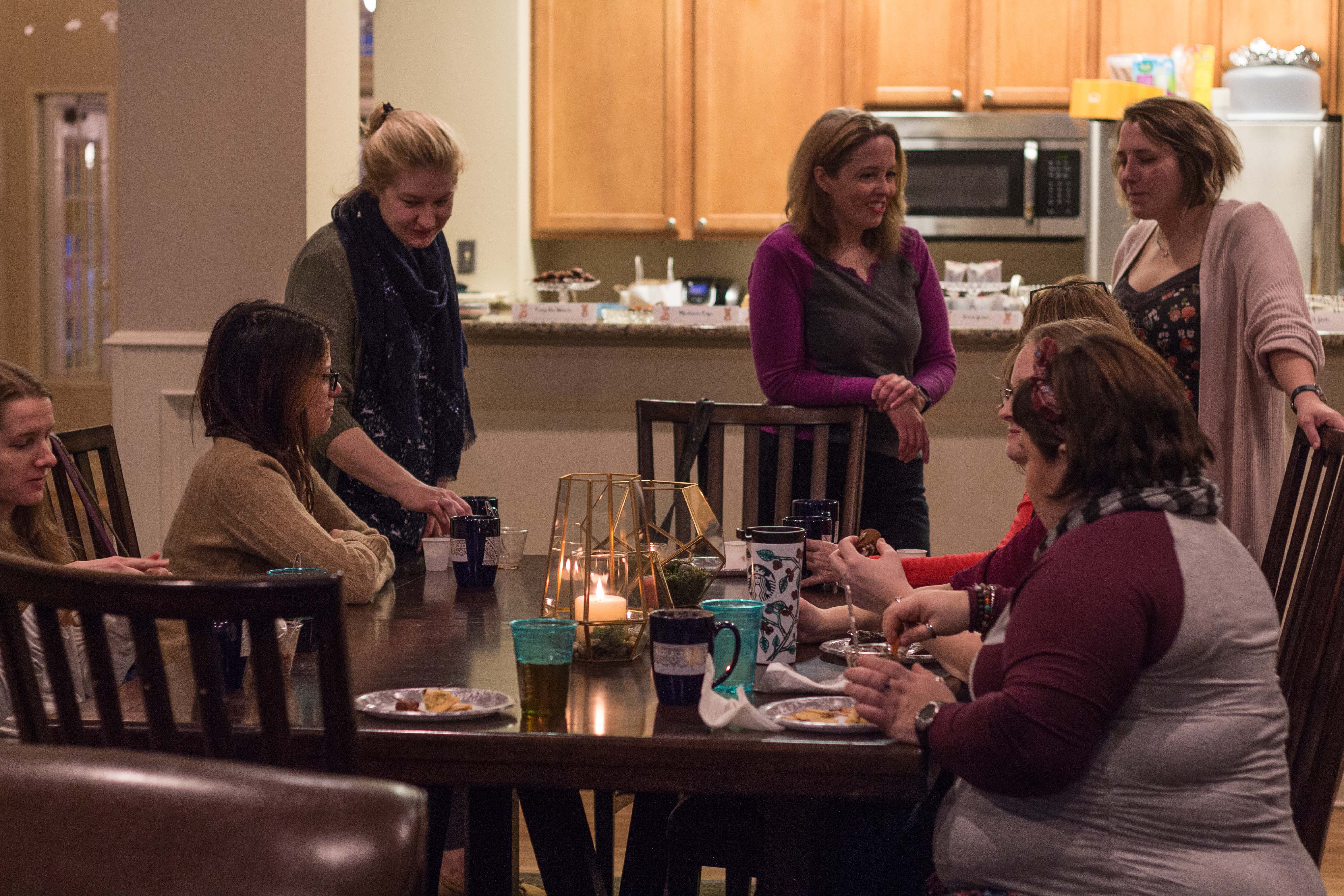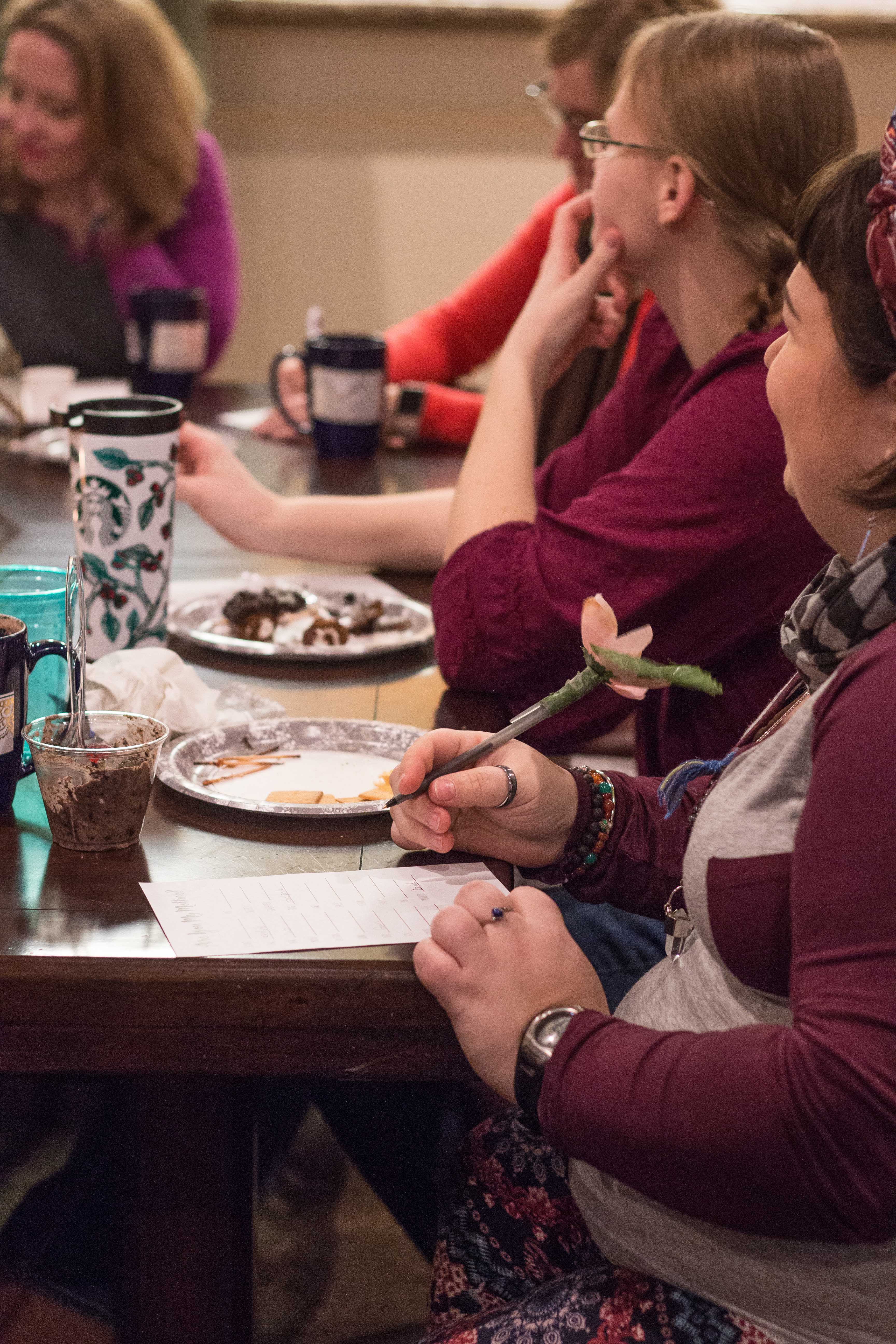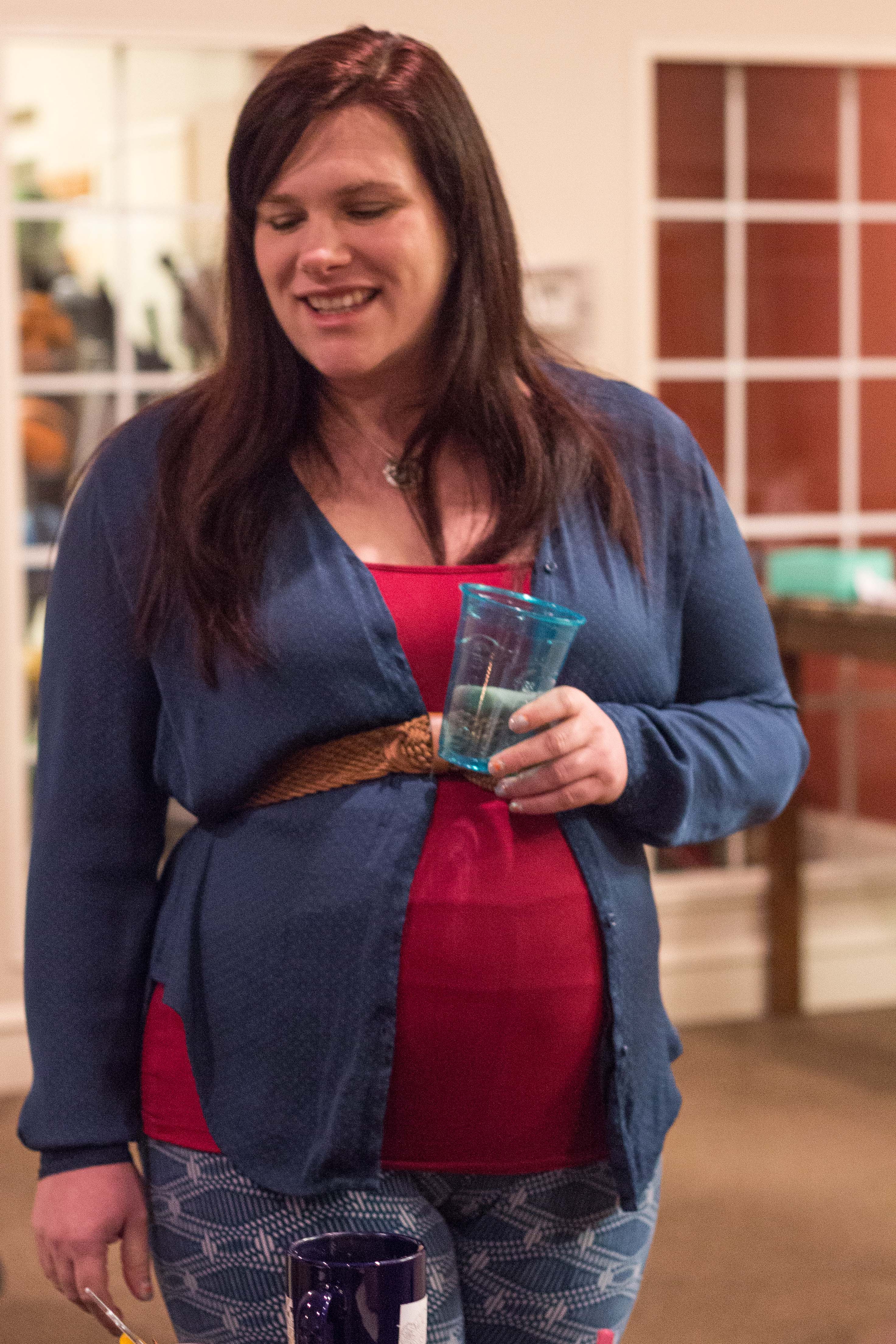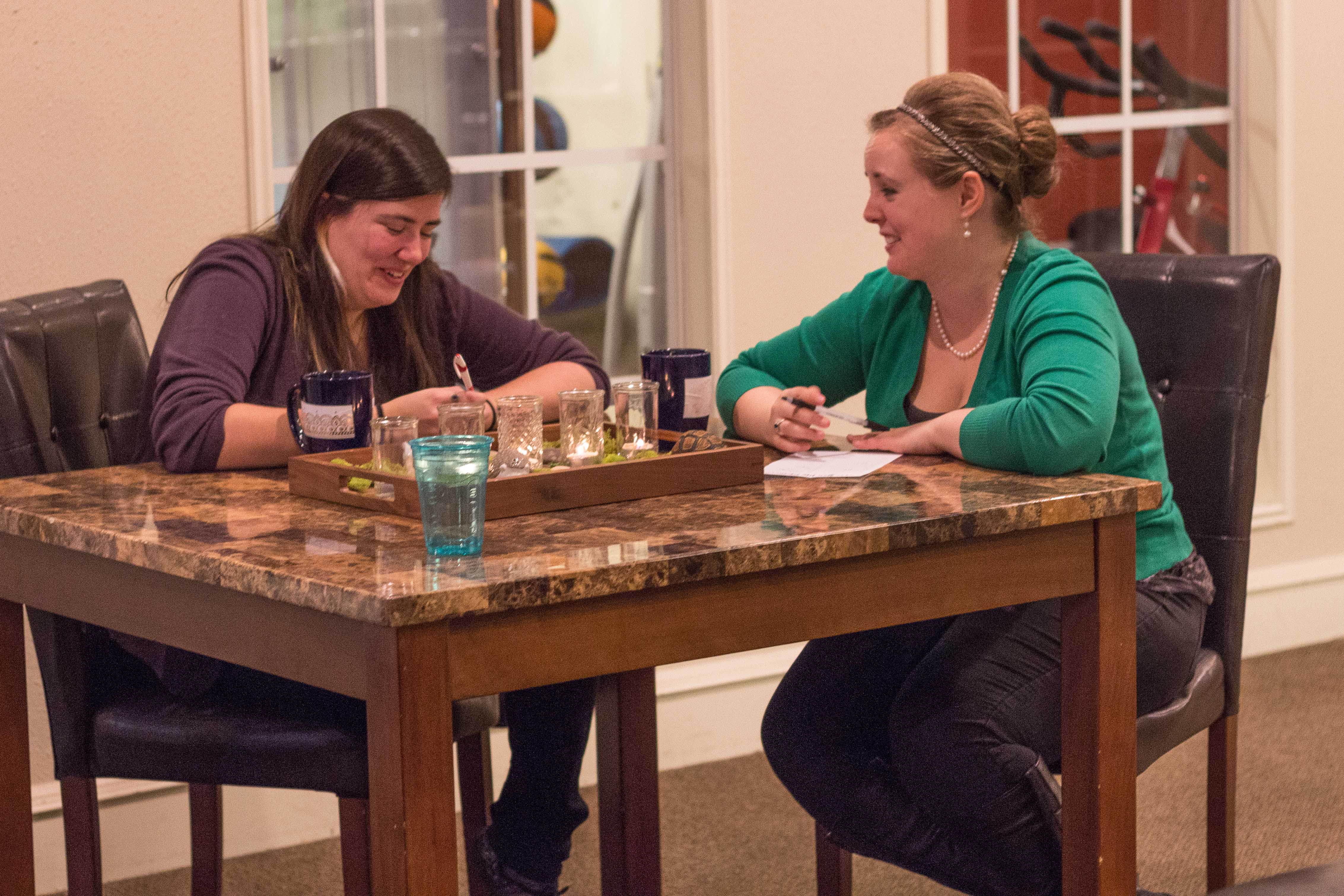 We also played the guess the baby animal name game and gift bingo.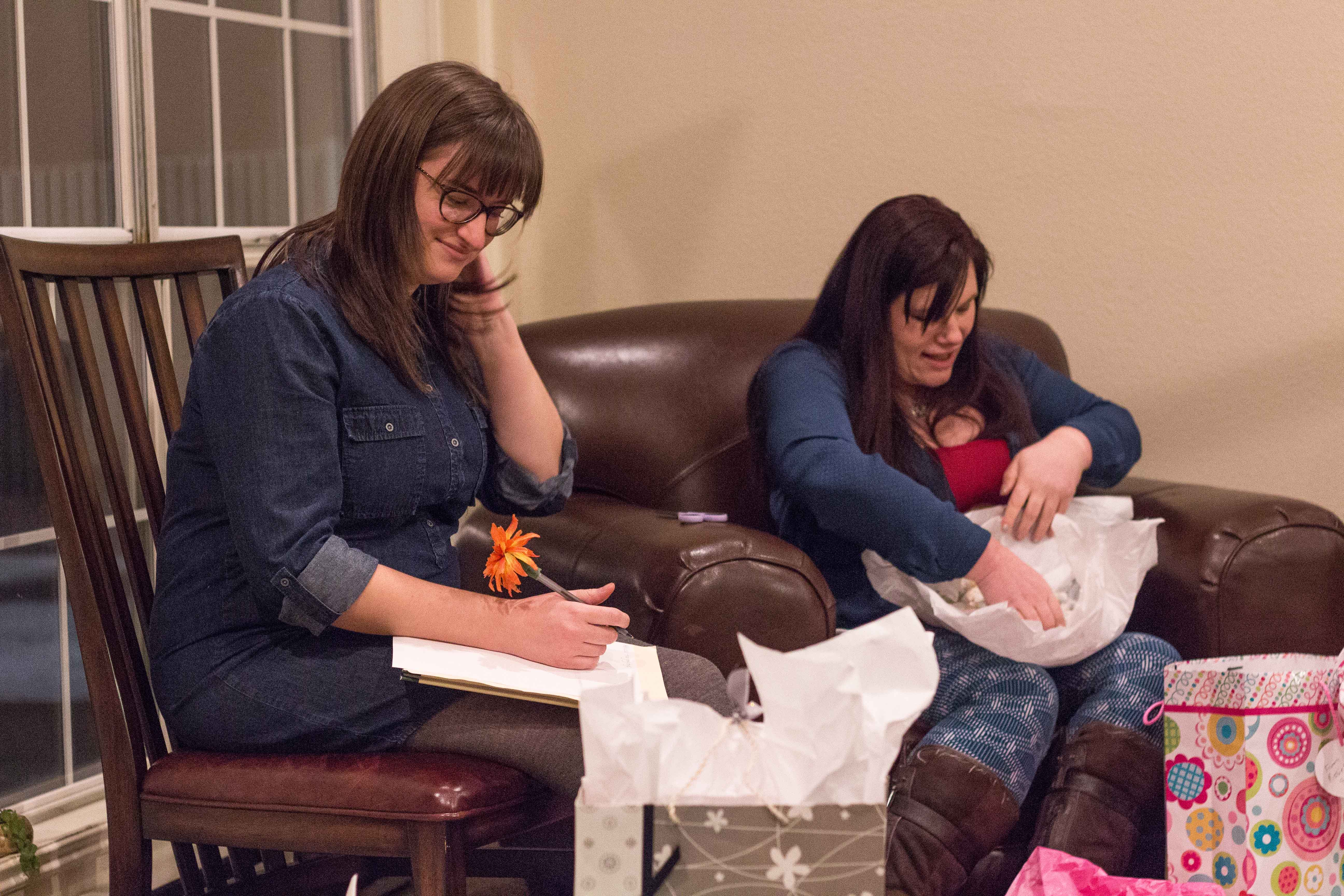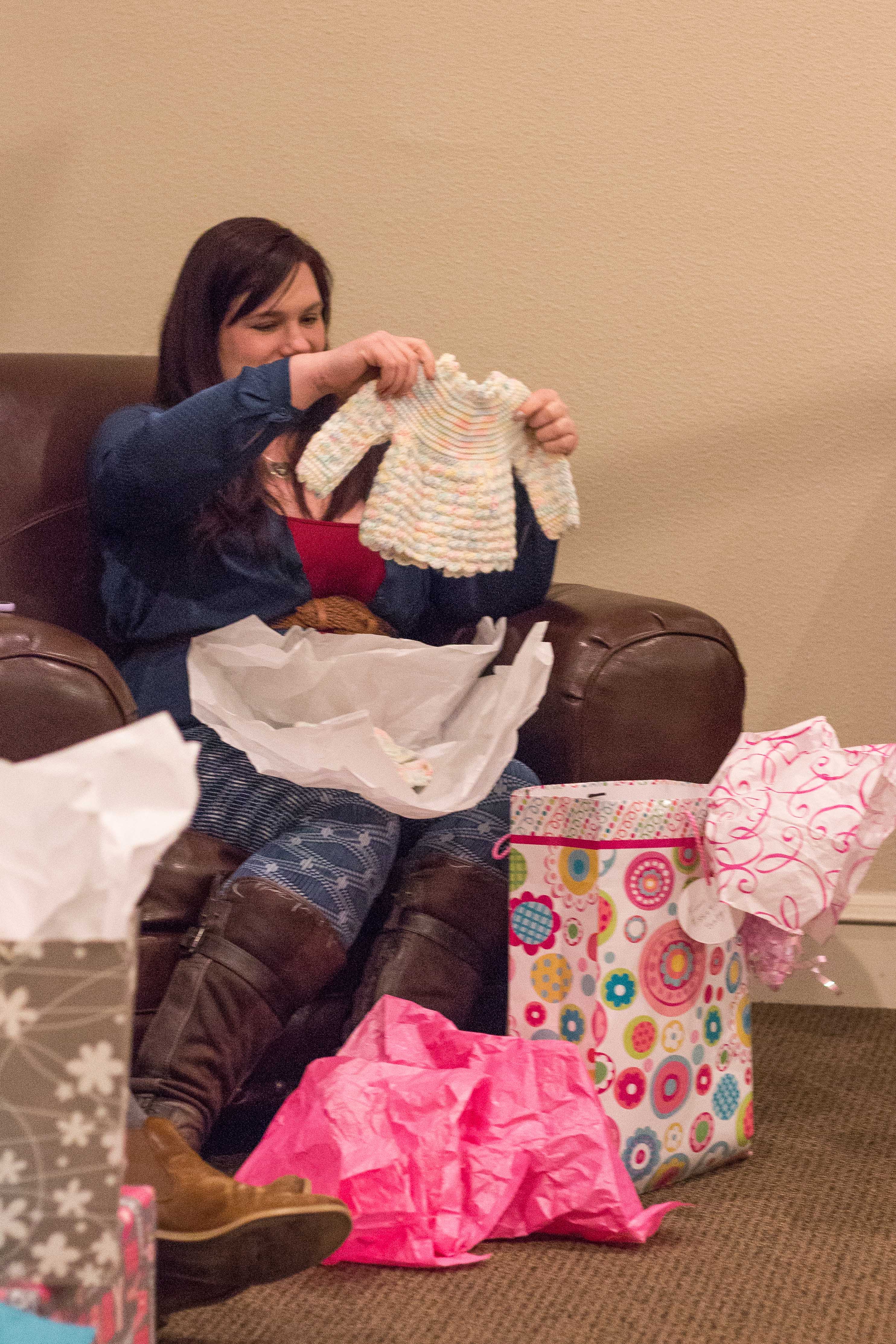 Maria requested handmade gifts in addition to her registry gifts. She received so many beautiful homemade presents.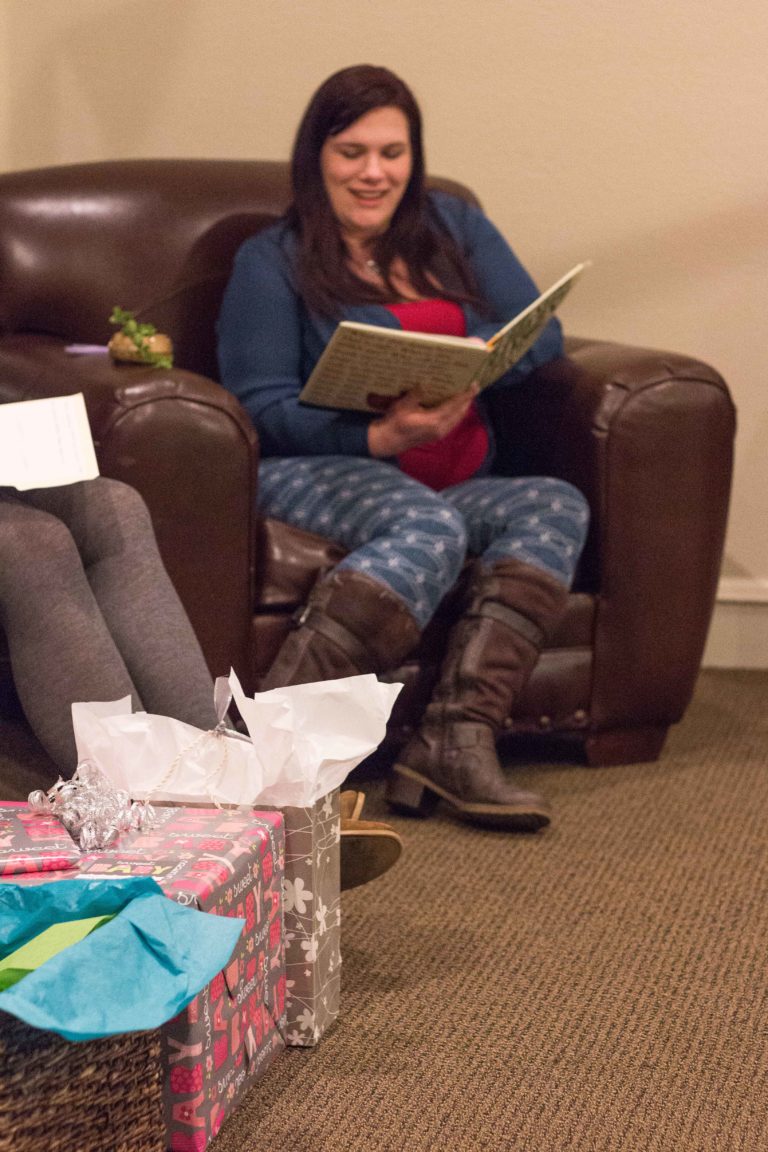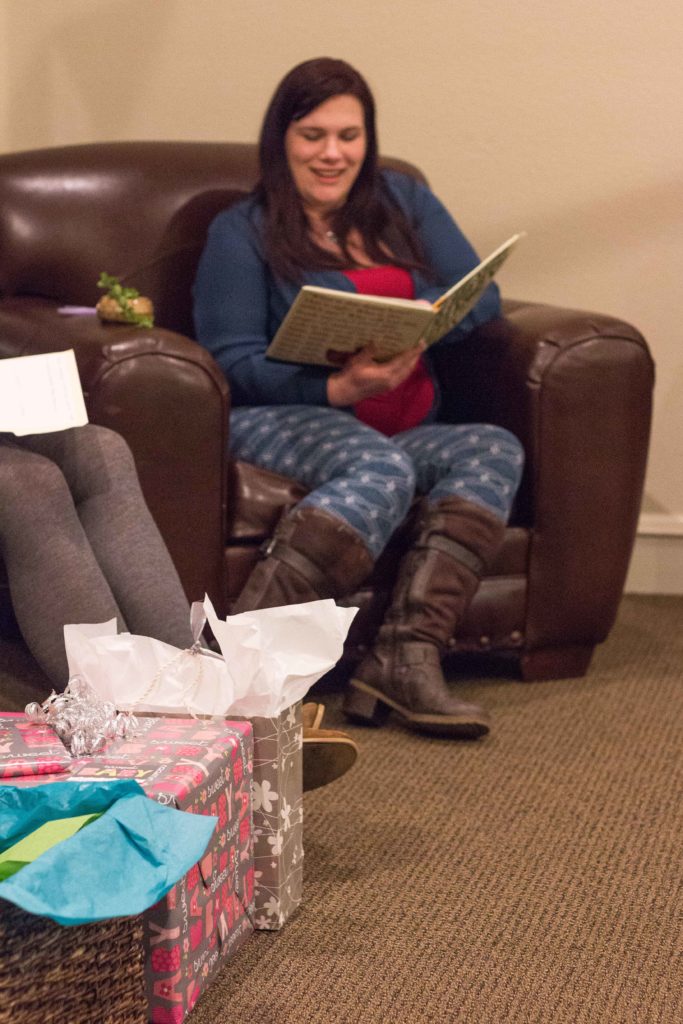 Instead of cards, Maria asked for books with messages for the baby. I absolutely love this idea for any shower. It was so neat to see all the books she received.
She also received some amazing parenting books. I love this type of gift.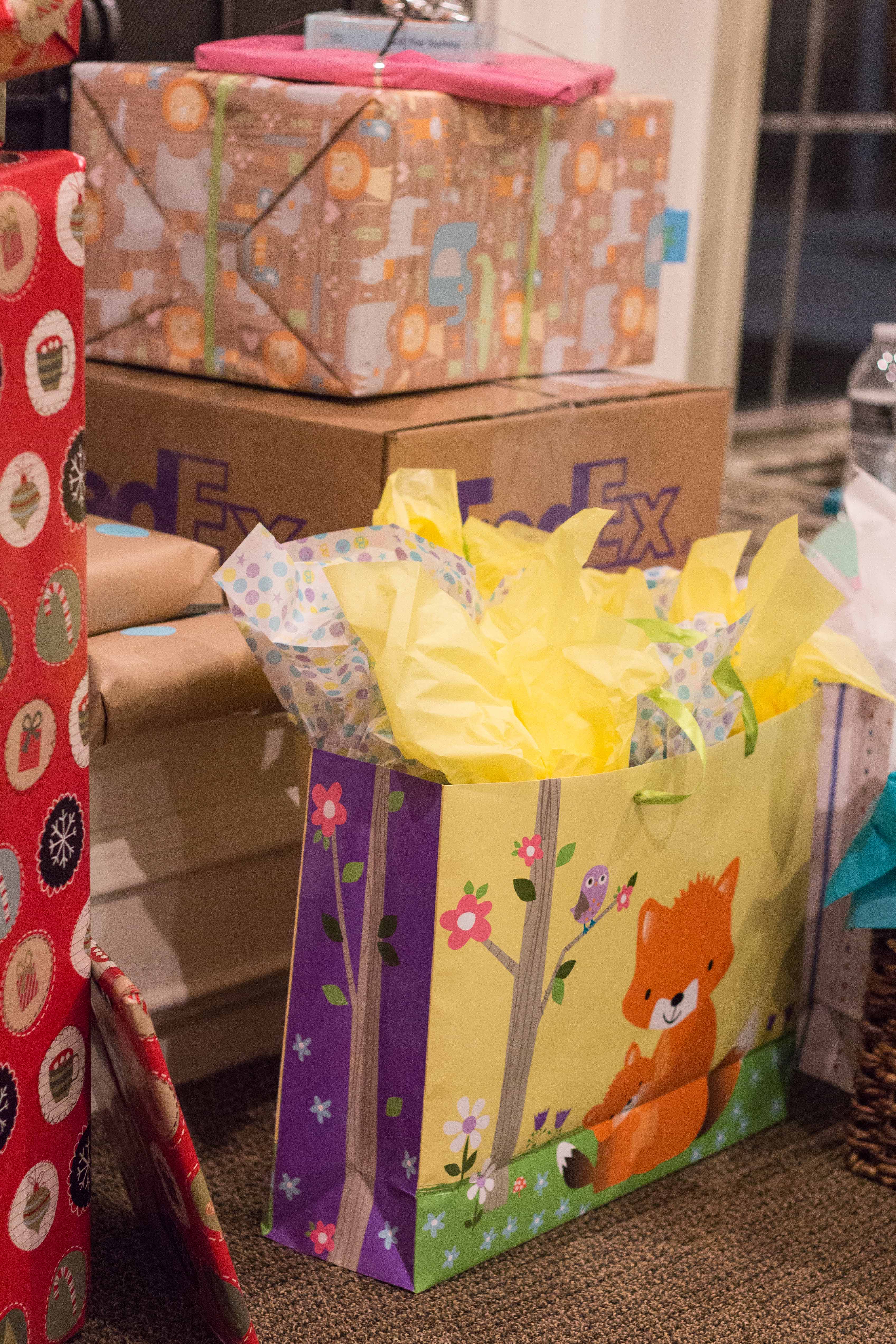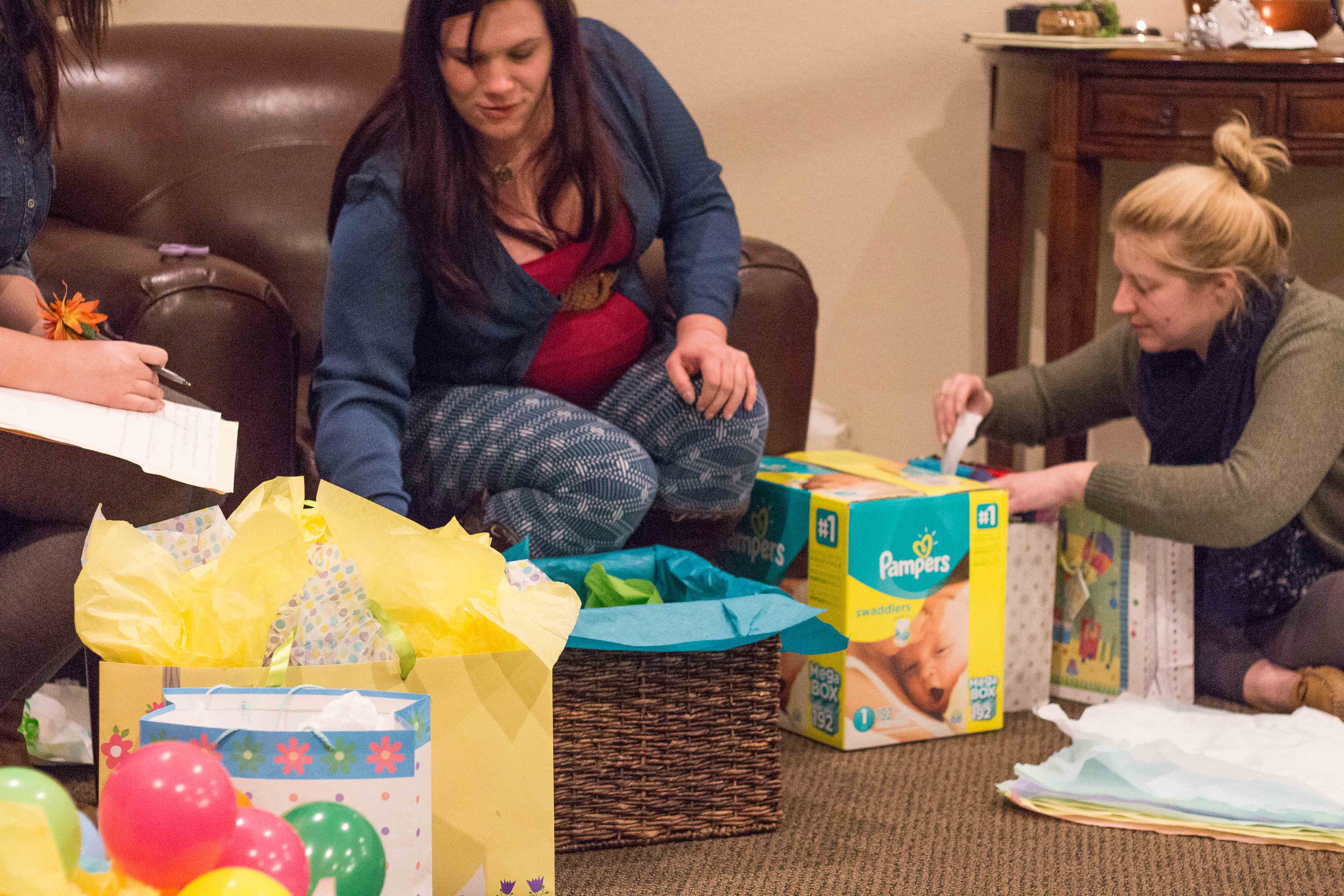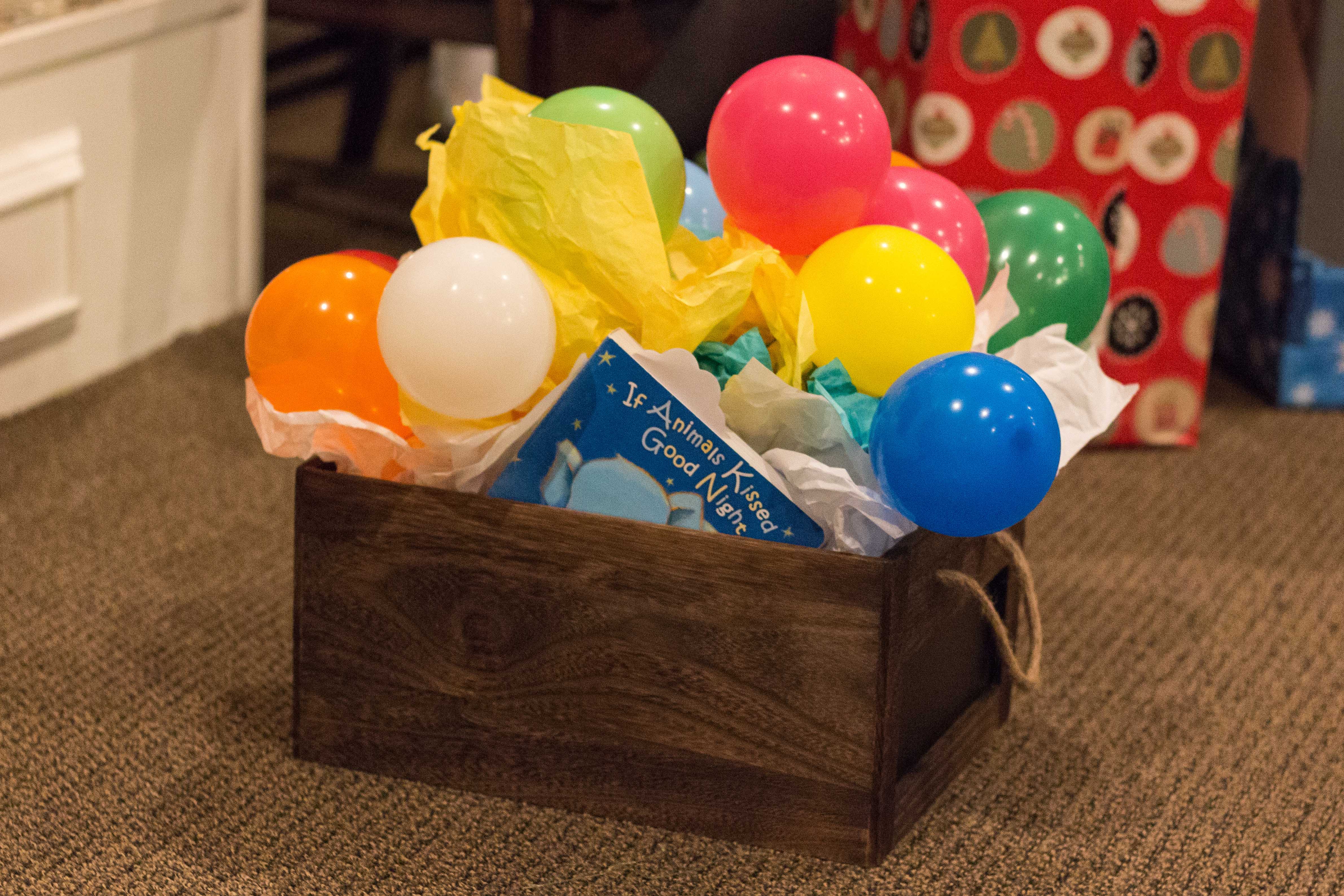 Finally, I snapped a picture of the gifts I got before I wrapped them. (I know some of you already saw this on Instagram.) Maria and her husband have two dogs. As such, dogs are already a central part of this little one's life, so I got a few dog books for my book gift (1 | 2 | 3). The other part of my gift is a texture quilt, which is something that my mom makes. Every square has a different texture, making it very appealing for babies just developing their sensory skills. I had one for years in my special education classroom. If we ever have kids, I'll be using it with them as well.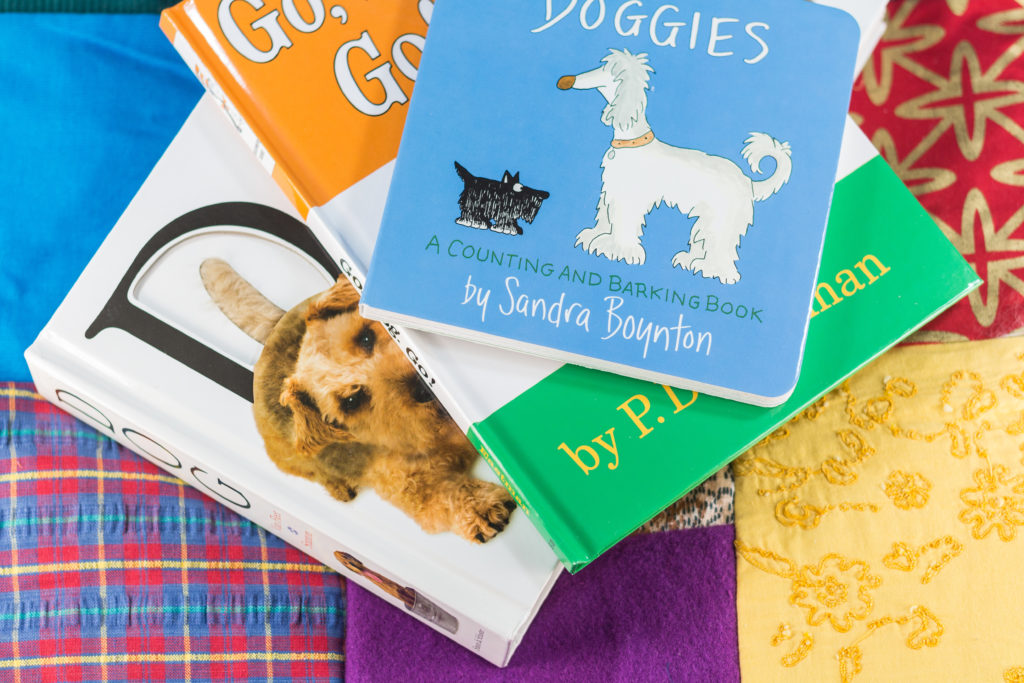 More baby shower themes: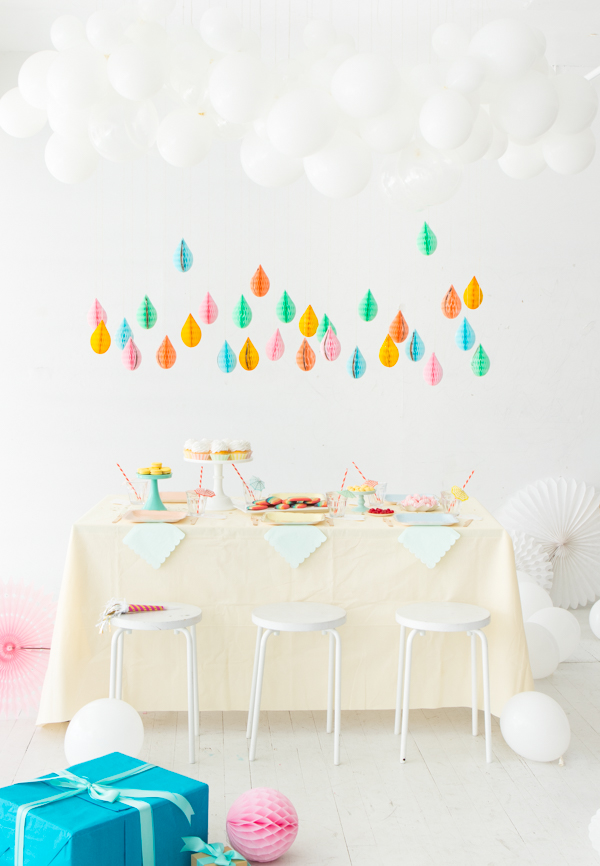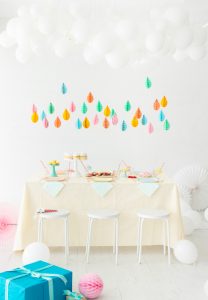 April Showers Bring May Flowers Baby Shower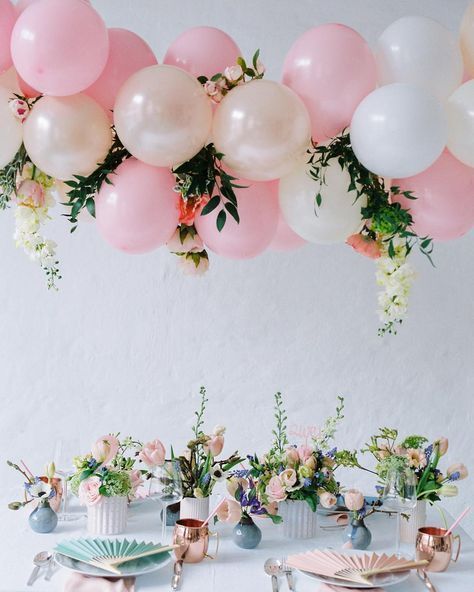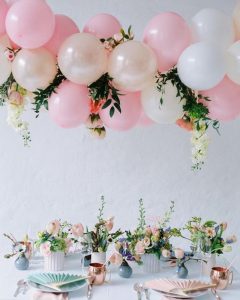 Floral Baby Shower Inspiration
Baby shower gift inspiration!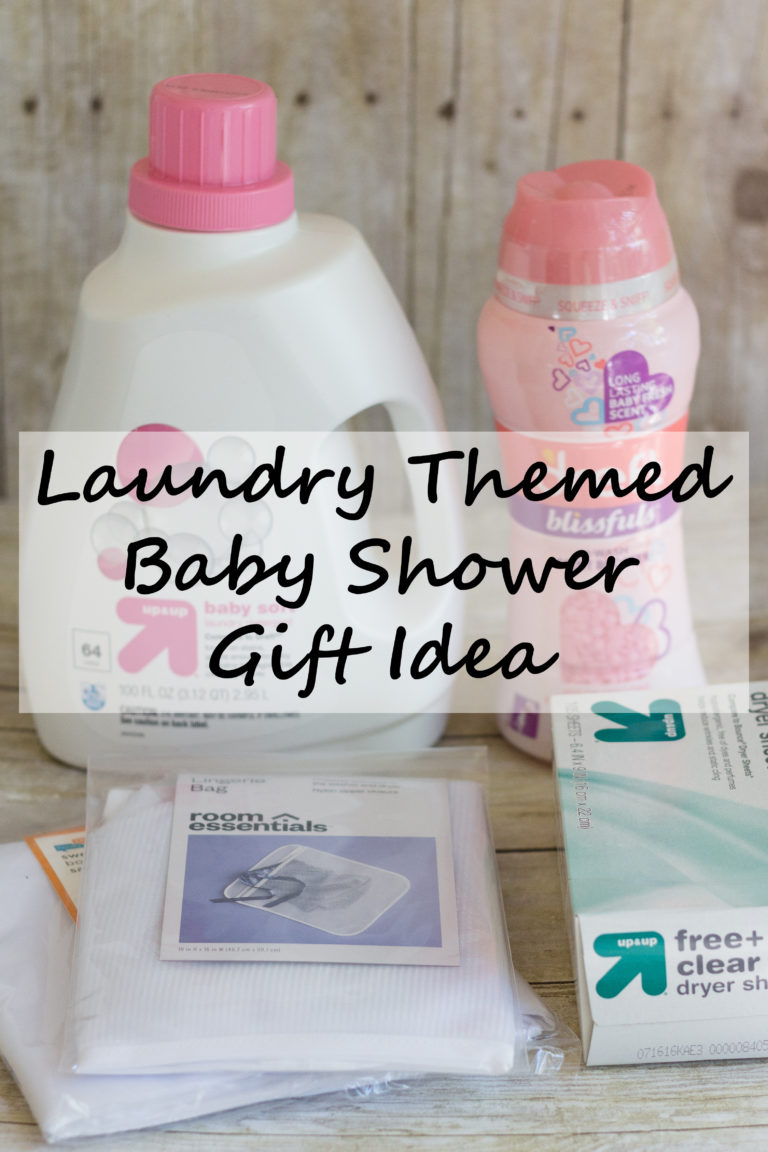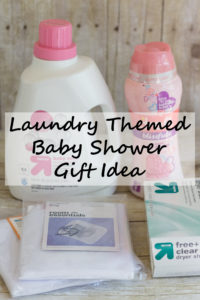 Laundry-Themed Baby Shower Gift Idea
Save
Save
Save