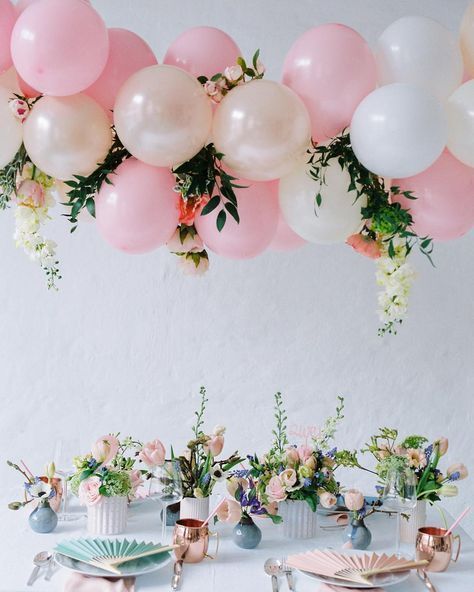 [via]
A floral baby shower is the perfect theme for a sweet spring gathering. While a natural choice for a girl, I think that a colorful (read: not overly pink) floral scheme is also ideal for a mom who's waiting to find out the gender. After months of cold gray weather, cheerful florals are a welcome change of pace, putting everyone in the mood to celebrate a loved one and her little bundle of joy on the way.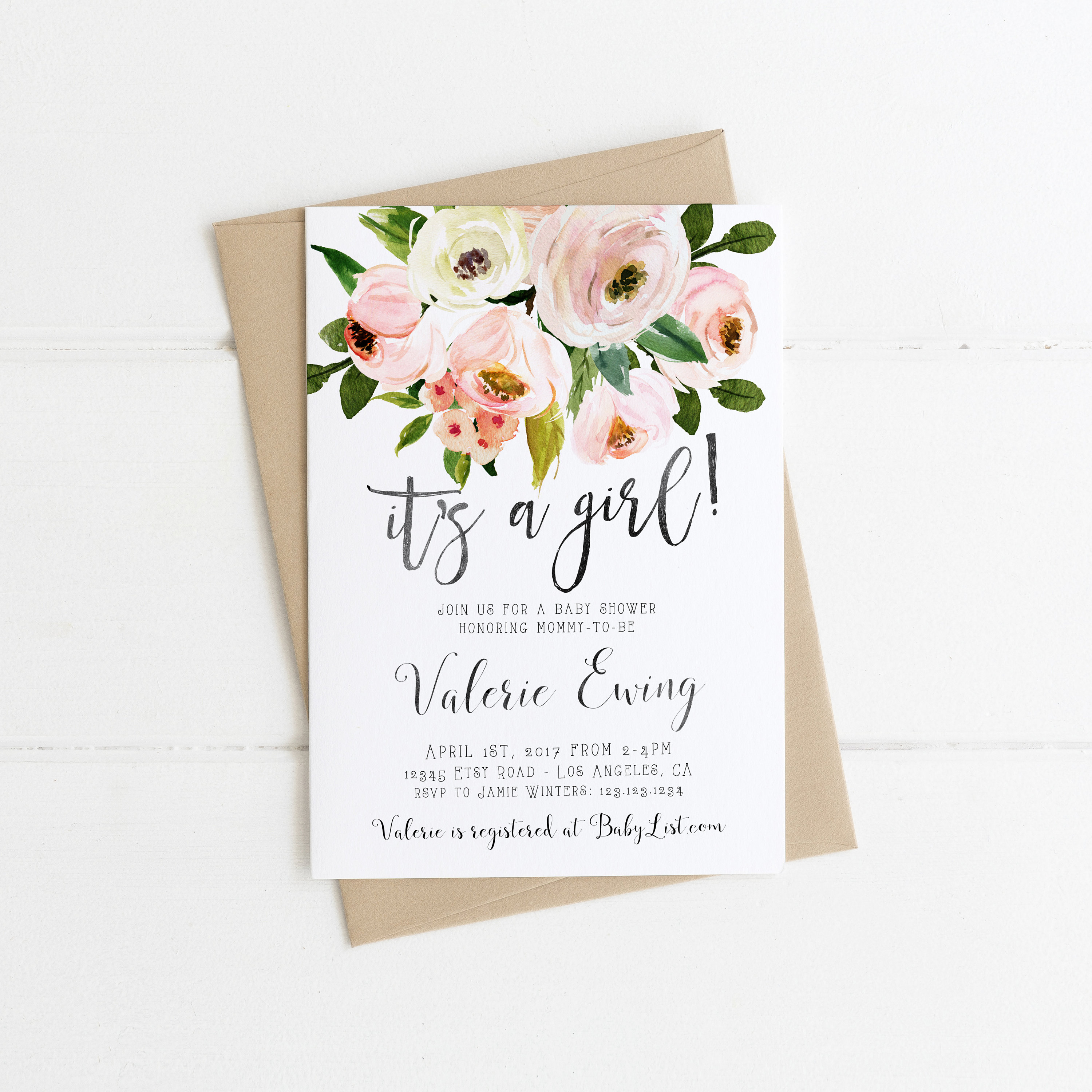 [via]
Kick off your floral baby shower with flower-themed invitations. There is no shortage of baby shower invitations with pastel watercolor flowers framing feminine metallic script. Script fonts are all the rage for invitations and holiday cards right now. If you opt for a script font, make sure it's easy to read. I recommend searching Etsy for high-qualty, beautiful yet affordable floral baby shower invitations. There are a wealth of printed and downloadable invitations. The invitation I'm featuring here is the country floral it's a girl design from DesignAndDonuts.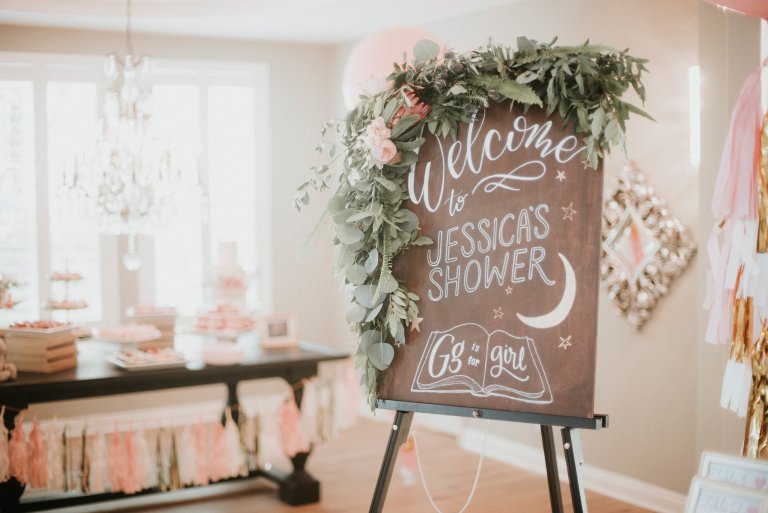 [via]
A welcome sign helps people find the baby shower quickly and easily. Post a prominent sign on the front door or at the entrance to a restaurant or apartment complex, so people know exactly where to go when they arrive. If you've chosen a pastel floral invitation, a coordinating floral welcome sign is great. I also love a genuine or faux wreath drapped over a plain sign. To add texture to the sign, consider a faux chalkboard or wood background. Also, how adorable is this floral woodland sign for a twist on the traditional floral theme? (They have a whole set of floral woodland-themed shower items!) The above invitation is from a post on The Beauty Approach detailing an adorable vintage tropical baby shower with lots of sweet flower details.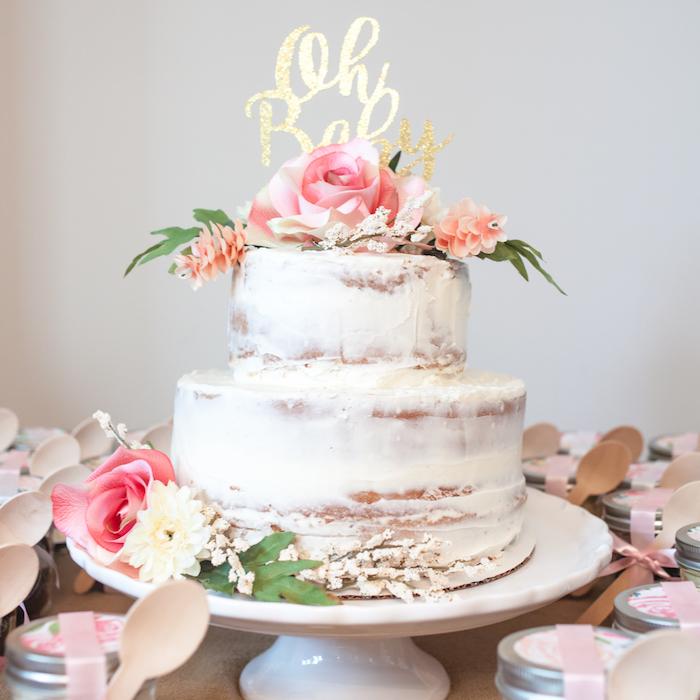 [via]
Decorate the cake or cupcakes with frosted or edible flowers. With floral themes being so popular for weddings as well, there is no shortage of inspiration for flower desserts. I love the large flowers on a simple white frosted cake at Craft Box Girls (pictured above). Kara's Party Ideas has a stunning floral shower feature, complete with flower-frosted cupcakes. If you don't want flowers right on the cupcakes, floral cupcake toppers are a great option. I love the DIY flower cupcake toppers from A Burst of Beautiful. Frosted cookies with floral designs are also perfect for a floral baby shower, like this beautiful cookie plate from NatSweets.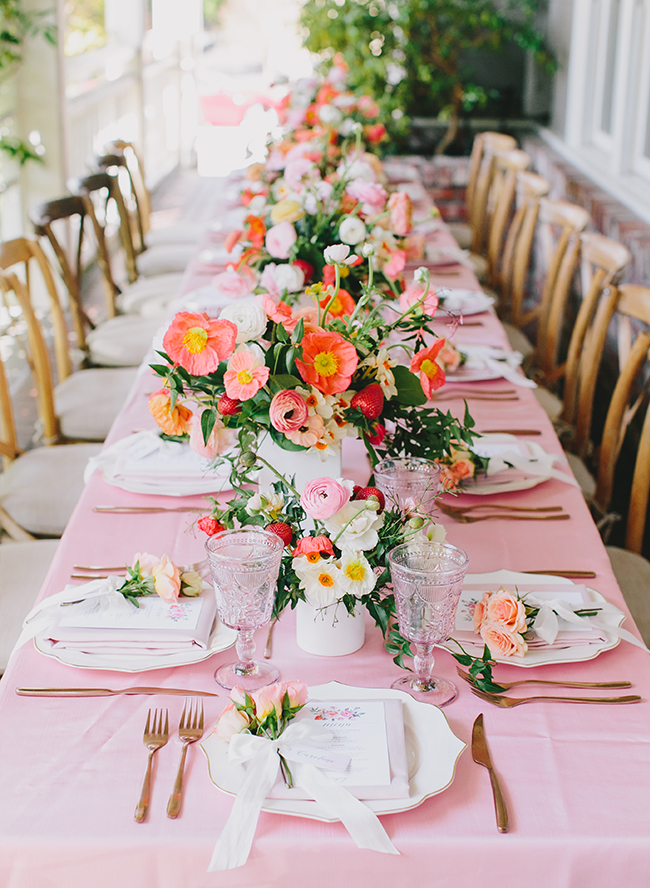 [via]
Of course, you need floral centerpieces and a floral garland to complete your floral baby shower. The gorgeous floral set table above is from Inspired By This as part of a coral & pink strawberry shower. I love how they worked the strawberries into the floral displays. When you're designing or ordering floral centerpieces for a shower, take care not to make them too big. Guests should be able to see over them to the other guests easily.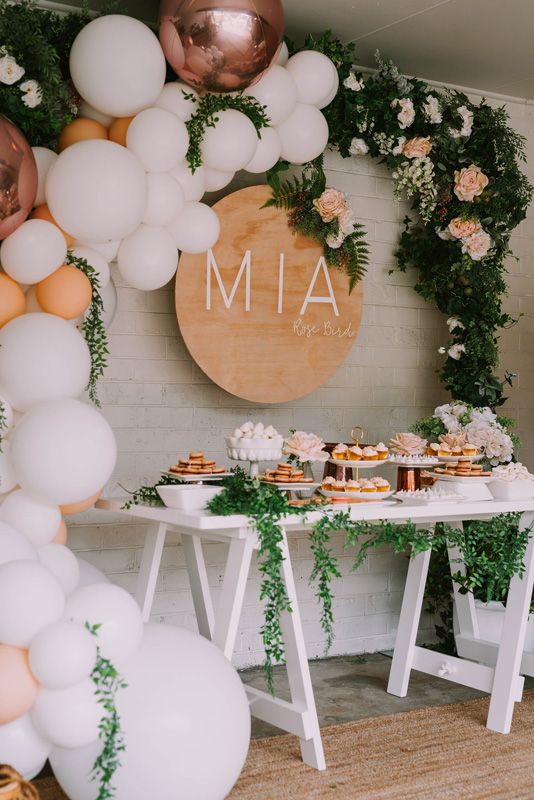 [via]
There are so many cute balloon and floral arches, which create a beautiful decoration above the entrance, dining tables, or food buffet. When positioned just right, an arch also doubles nicely as a spot for photo ops. I like the addition of balloons to an arch to break up the floral aesthetic, as in the arch pictured above from Hooray Mag. But floral on its own works well, too. I love this understated floral arch featured on 100 Layer Cake.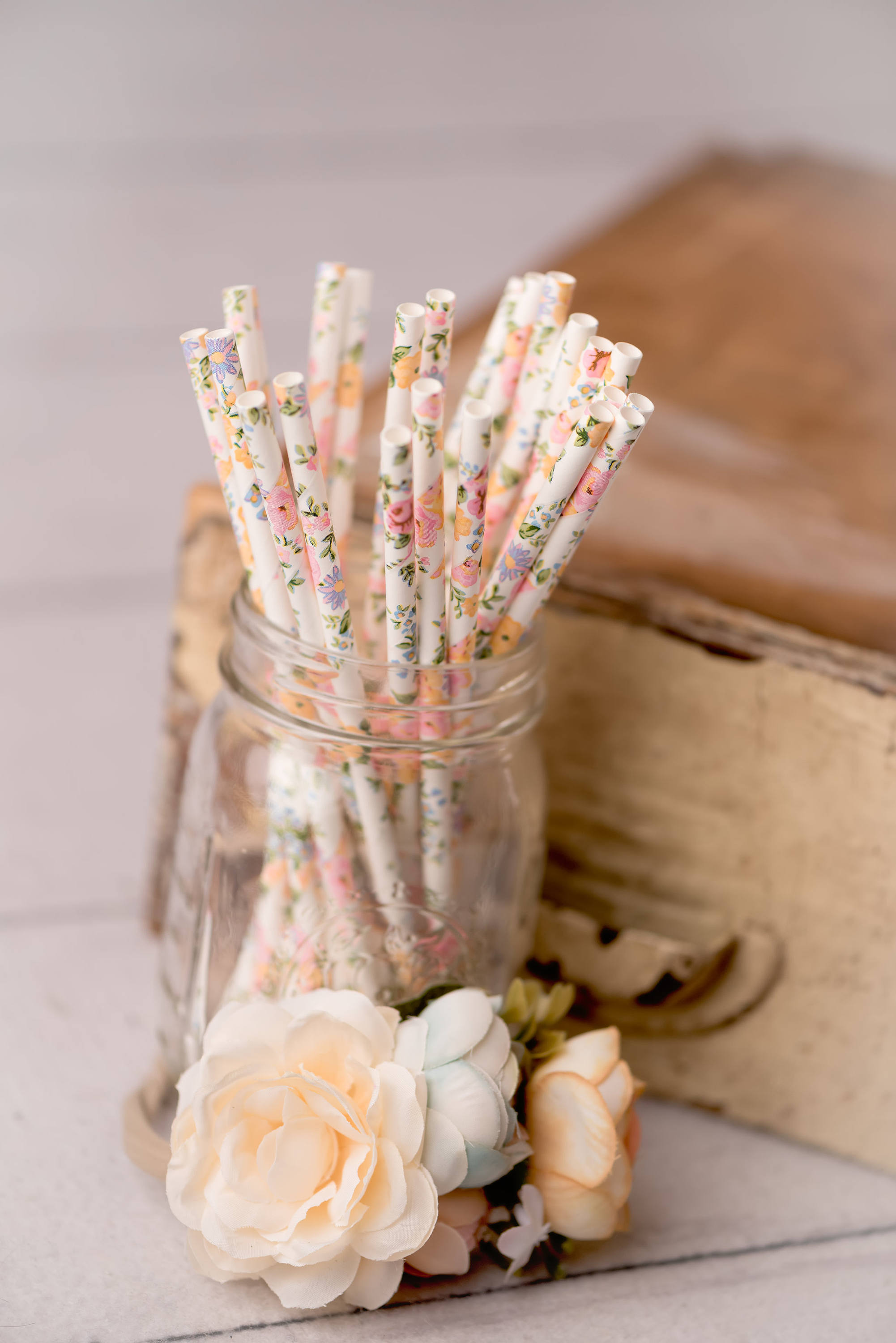 [via]
As you decorate the shower space, don't forget about the little details. Additional floral-themed items, such as floral signs for the food or floral straws at the drink station, tie the theme together seamlessly. You'll find a wide assortment of gorgeous pastel and metallic floral straws on Etsy. The pictured straws are from dearestjane.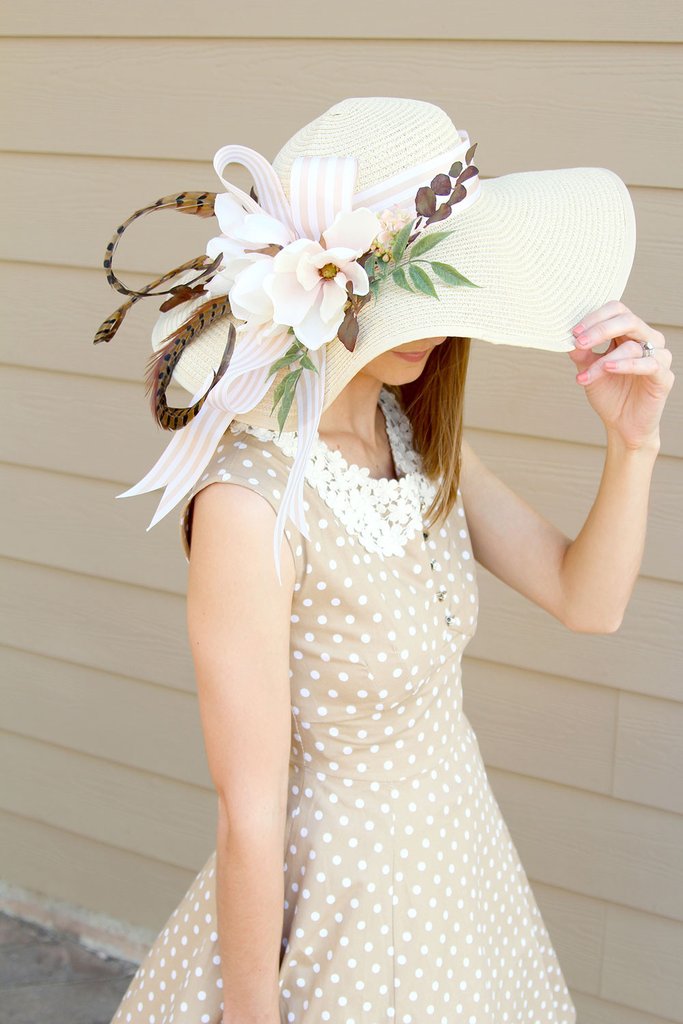 [via]
For the right crowd, Derby-style floral hats are a lot of fun. Encourage guests to bring their best floral hats or set up a floral hat decorating station at the party. Afloral has a nice, simple tutorial for the hat pictured above that will help you create your own hat or gather supplies for a hat decorating shower activity.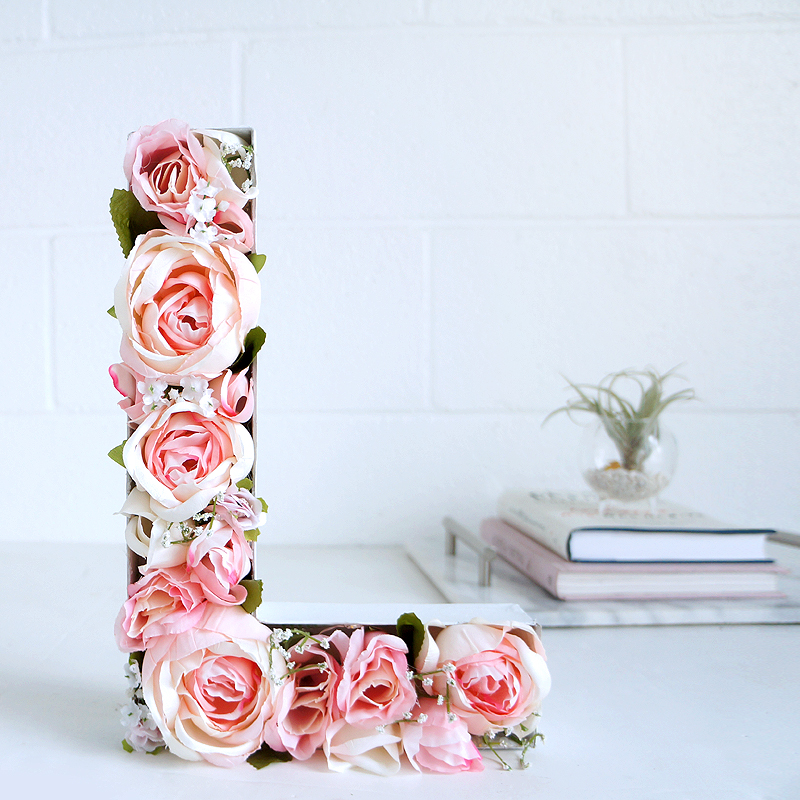 [via]
If the mom-to-be has found out the gender and revealed the name, consider creating or purchasing a floral-decorated initial letter. It will double as a party decoration and a gift for the baby's nursery. To make your own, Lulus has a tutorial for the floral letter pictured above.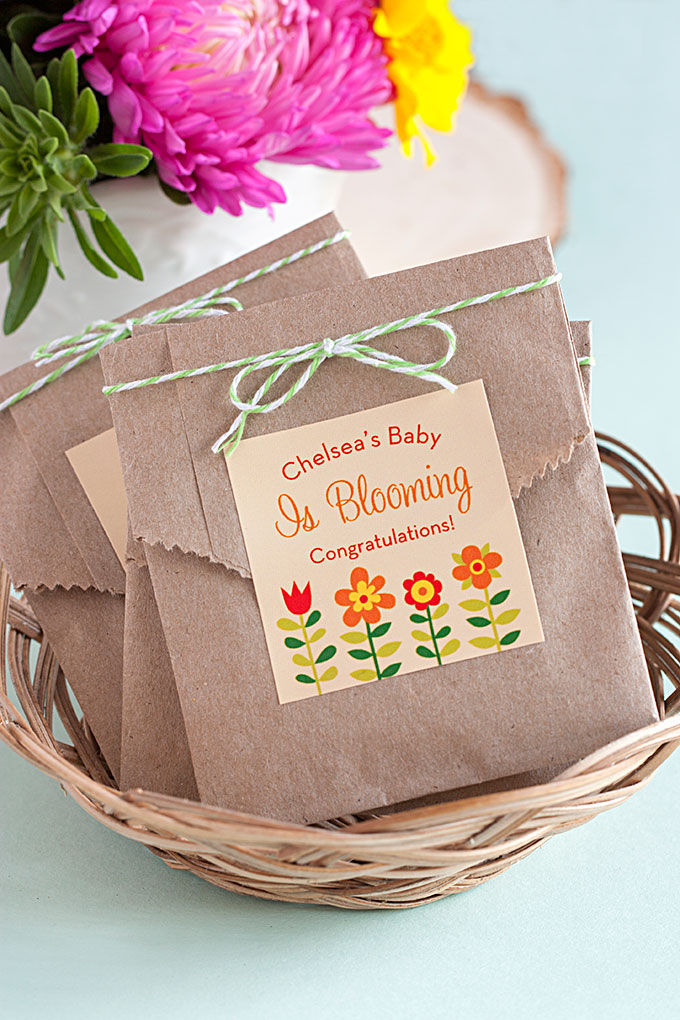 [via]
For floral baby shower party favors, plantings in small terra cotta pots is always a popular option. If your loved ones enjoy gardening, consider giving seed packets. More details on the pictured seed packet favors are at Evermine. If you want a floral-themed gift but don't want to give actual flowers, think about floral-scented bath or beauty products, such as homemade soap or DIY sugar scrubs. Package DIY sugar scrubs and similar items in small mason jars with floral labels.
[Disclaimer: There are a few affiliate links in this post. Thanks for your support!]
Did you use one of the floral baby shower ideas in this post for a loved one's party?
I'd love to see it! Tag your images #RoseClearfield on Instagram or Twitter.
More baby shower theme inspiration: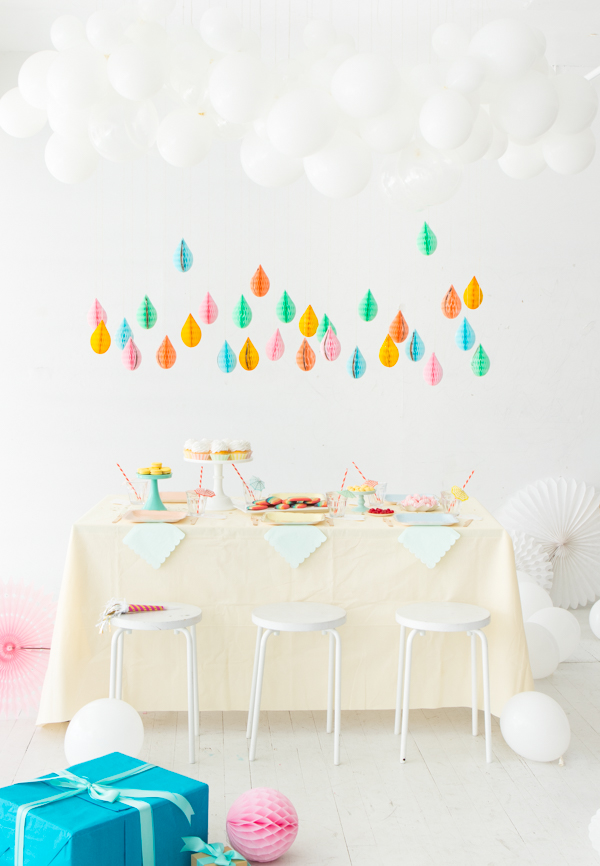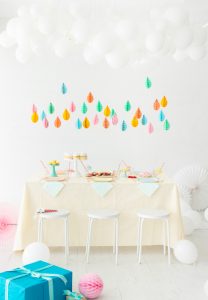 April Showers Bring May Flowers Baby Shower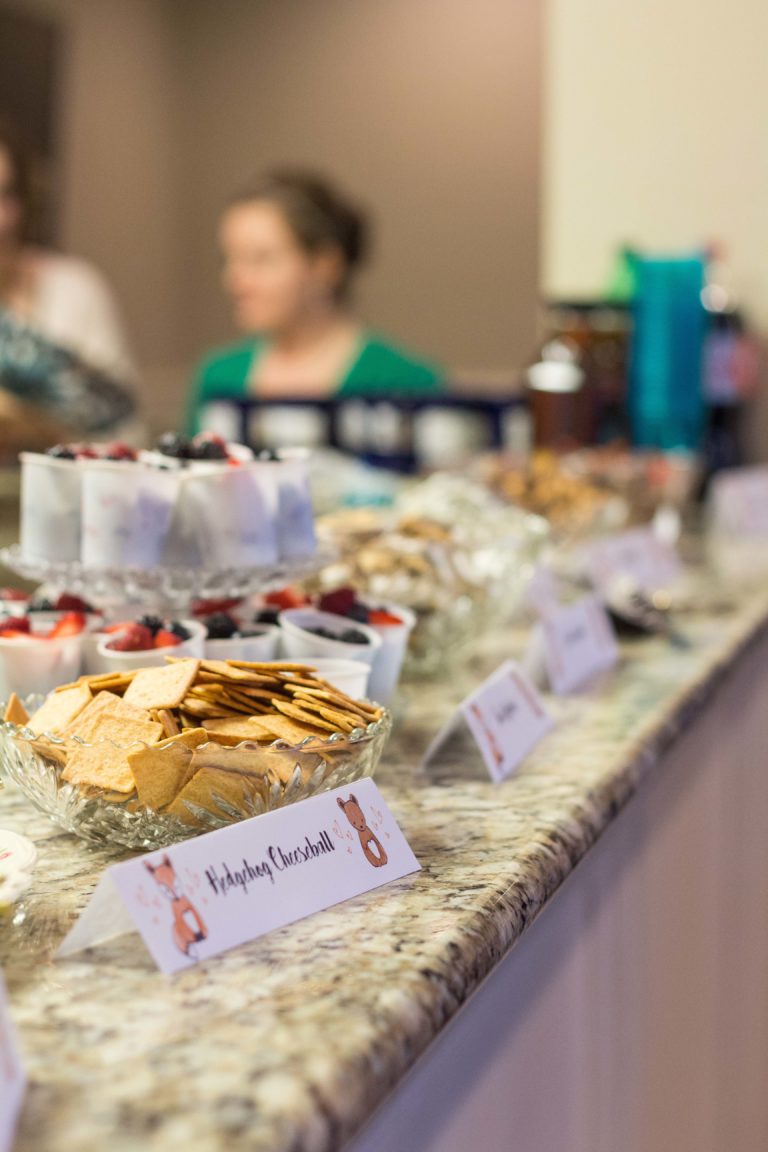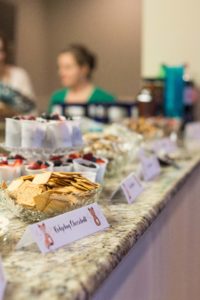 Putting together a laundry-themed gift is one of my favorite gifts for new moms!