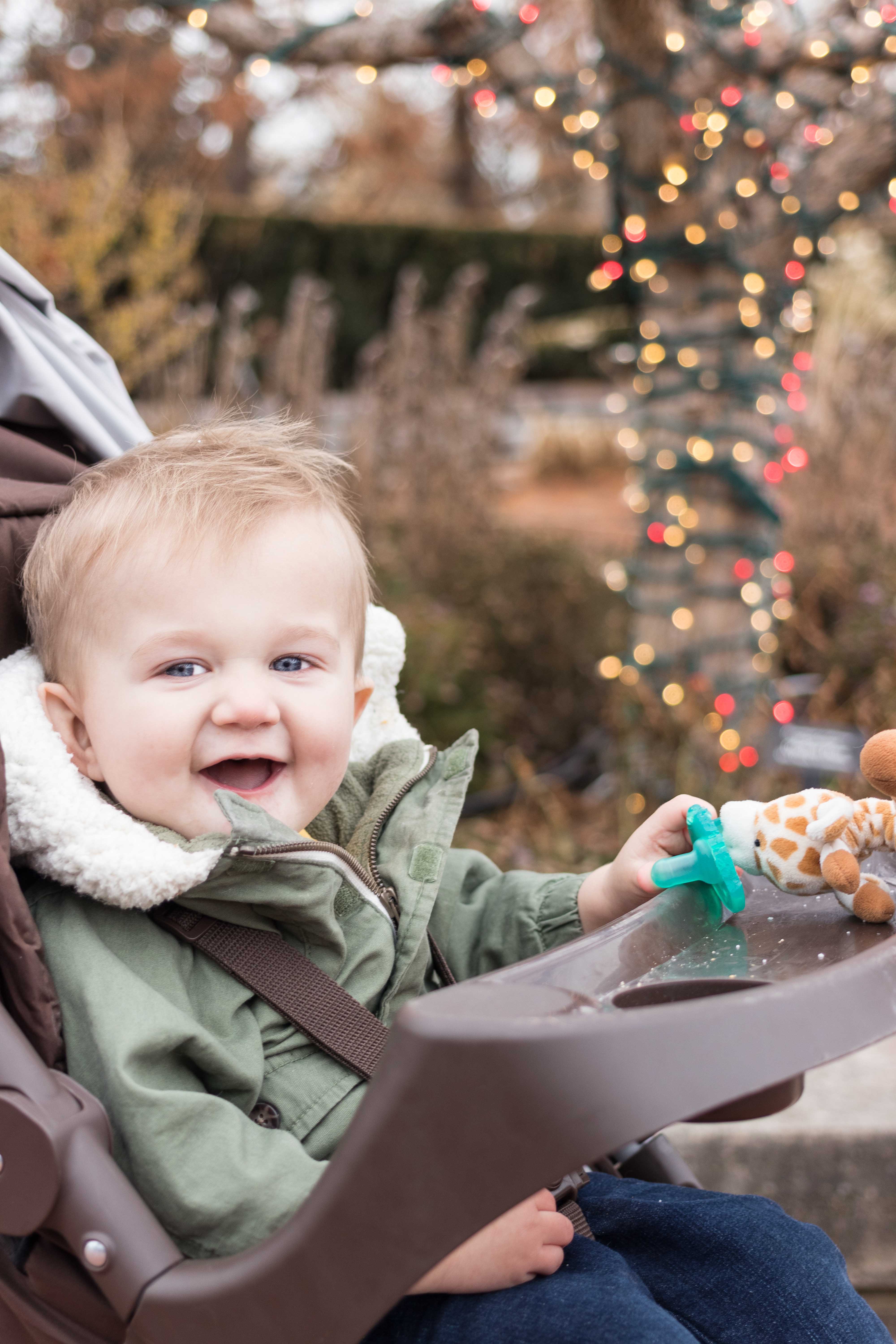 This week our Tommy turned 17 months old.
Tommy's speech is starting to sound more and more like regular talking, even when he's not using clear words or phrases. He imitates lots of words, especially initial sounds, and a few phrases. There are a few words and phrases we use a lot, which Tommy is getting really good at, such as"here we go" and "hot" (as in "the food is hot, be careful"). Tommy got a new alphabet book over the holidays. The book encourages us to talk more about letter sounds and prompt him on making letter sounds.
Currently, he's got a little over a dozen sounds he can make independently and uses regularly. Tommy's got his "more," "all done," "up," "down," and "please" signs down and uses all of them independently. He says "hi" all the time and loves to wave hi and bye. He understands certain times we say goodbye, such as when he's going to bed orJake's leaving for work, and he waves independently.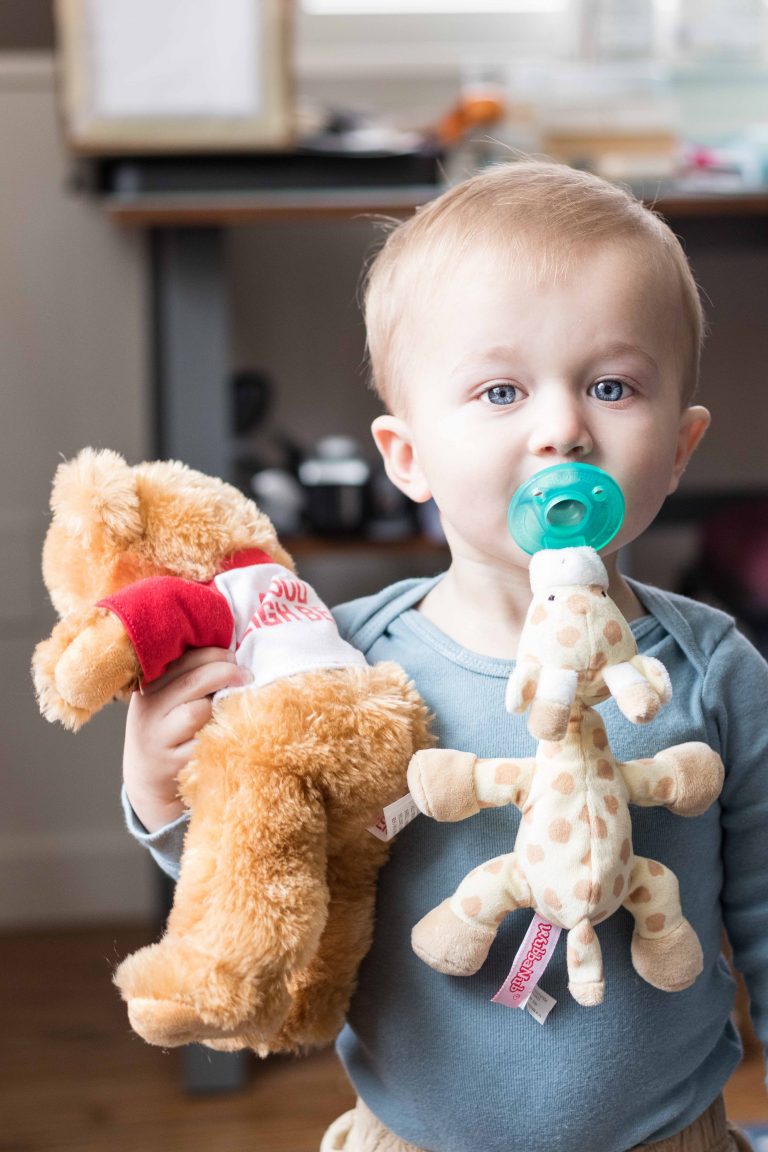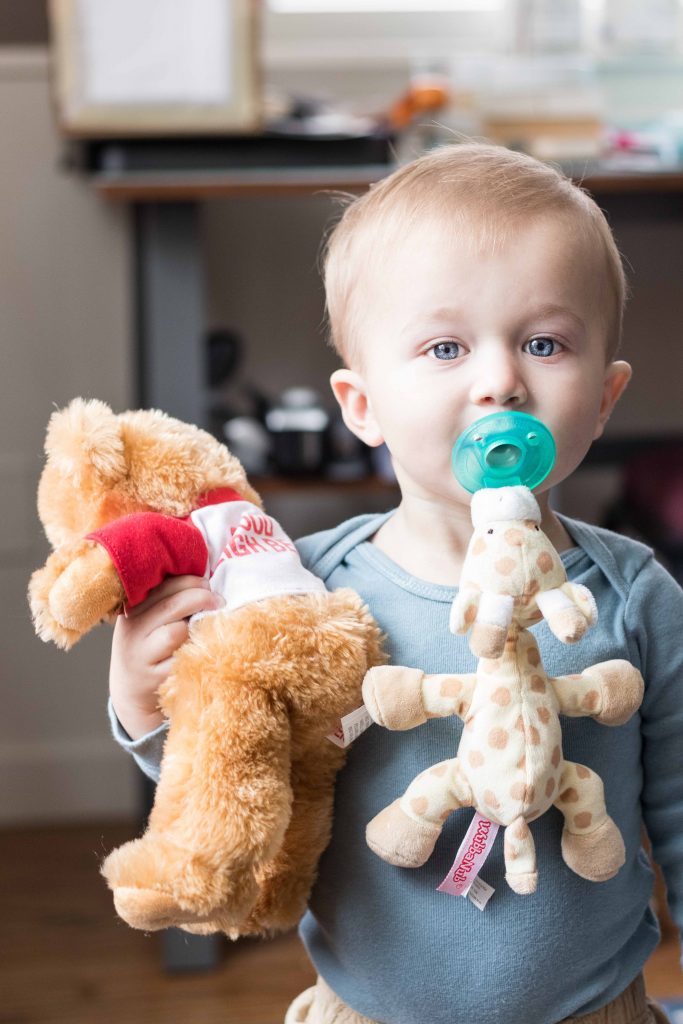 Tommy is crazy about anything with buttons, washing hands/playing in the water, pulling objects around the house, going up and down the stairs, finding people's belly buttons, busting out dance moves, and listening to music. Tommy also loves putting things in other things. He moves items around the kitchen all the time, and I often find miscellaneous objects in my shoes/boots. Tommy goes up and down the sunken living room steps independently. He crawls up the regular stairs like a pro but still needs help going downstairs. He wants someone to walk him down the stairs and has zero interest in crawling down backward. Tommy leads us over to the Echo all thetime, which is his way of asking to put on music. When we're in the living room, he also wants to gas fireplace on all the time, too.
Tommy asks to read books frequently. Once we're set up in the living room with music and the fireplace going, he often wants someone to read him a book. We rotate through a ton of different board books. I'll share a few of his current favorites in my 18-month baby favorites post next month. When he's in the right mood, he'll sit and listen to six or seven (short board books) in a row.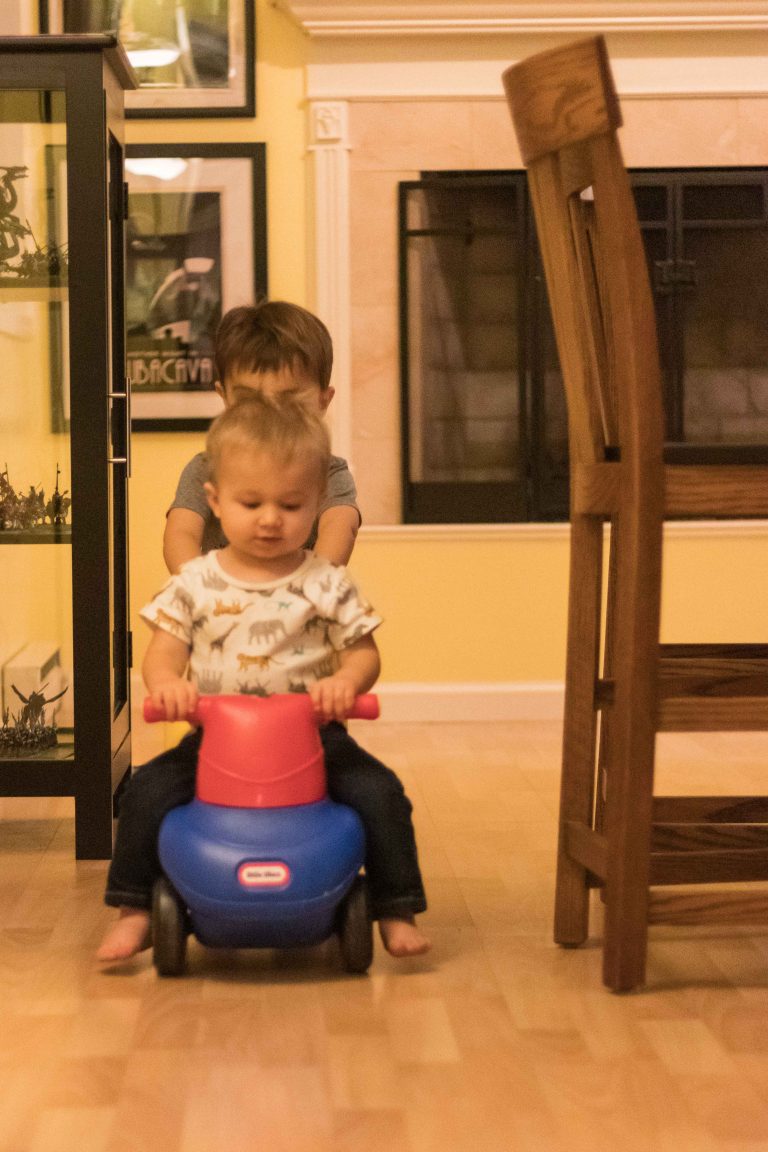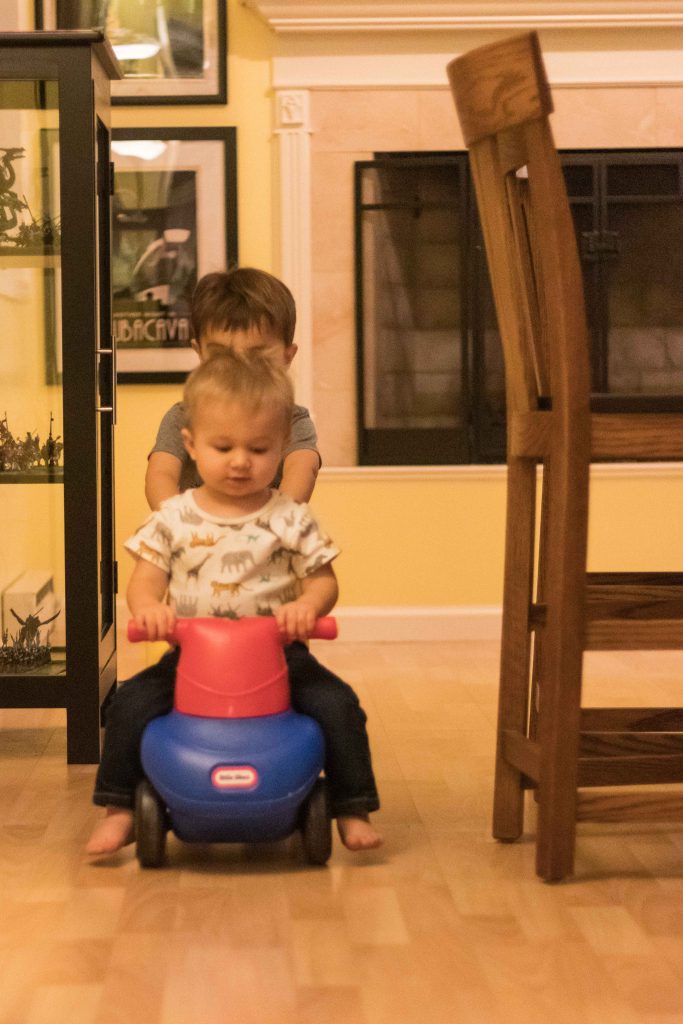 One of the neatest elements of Tommy's development the past couple of months has been watching him play with other kids. Tommy is very social and has always enjoyed being around other people, including children. But until a couple of months ago, he almost always engaged in parallel play with other kids. Now he engages in all sorts of games and play activities with other children. A lot of the time, the activity is a bit tough for anyone else to identify. Tommy will be laughing and laughing with another kid over a game they made up and no one else really understands.
Tommy has started having a bit more awareness/upset when we leave. He doesn't want me and Jake to leave or doesn't realize we're leaving and is then upset when he realizes we've left. He's also much more aware ofJake leaving to go to work. We've never had a set in stone routine, but we do follow a fairly consistent time frame for meals, naps, errands, etc. on weekdays. Tommy is well aware of it and sometimes gets upset when we deviate from said routine. For example, this past month, we had a dinner out with someone mid-week. Jake came home from work, and we pretty much turned around right away to go to dinner. It's very rare this happens, and Tommy was upset about leaving (although he did great at dinner thankfully).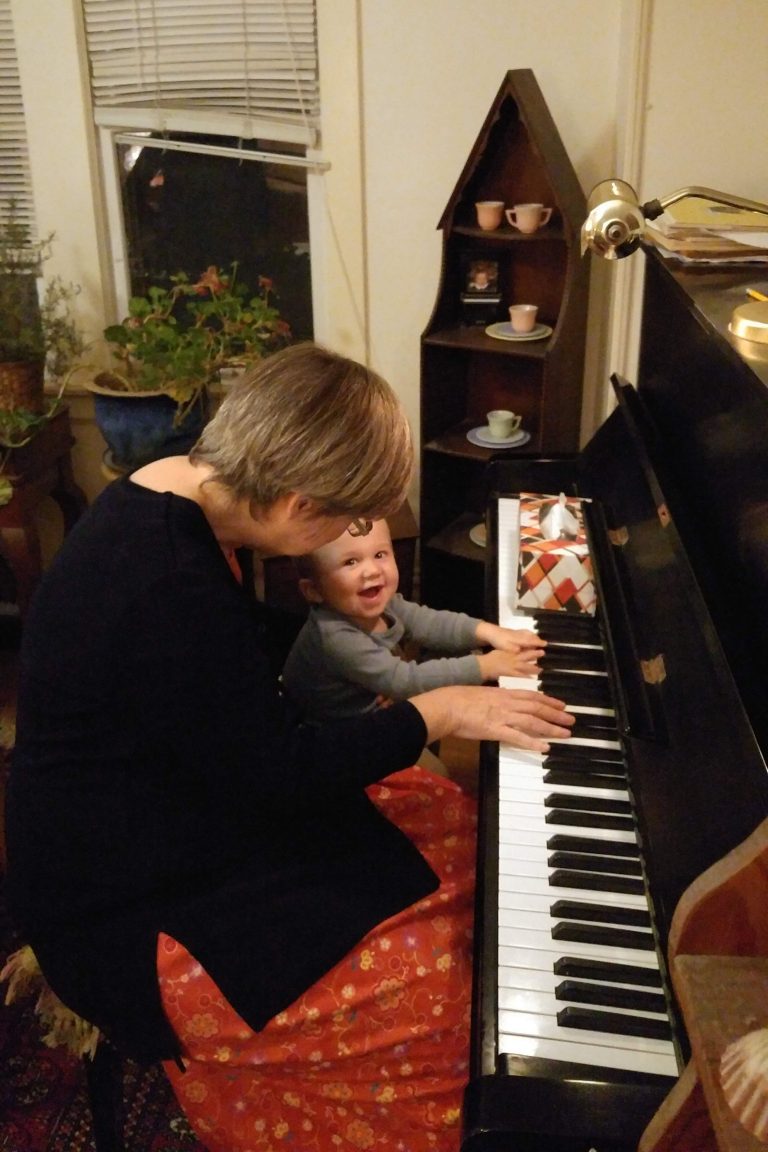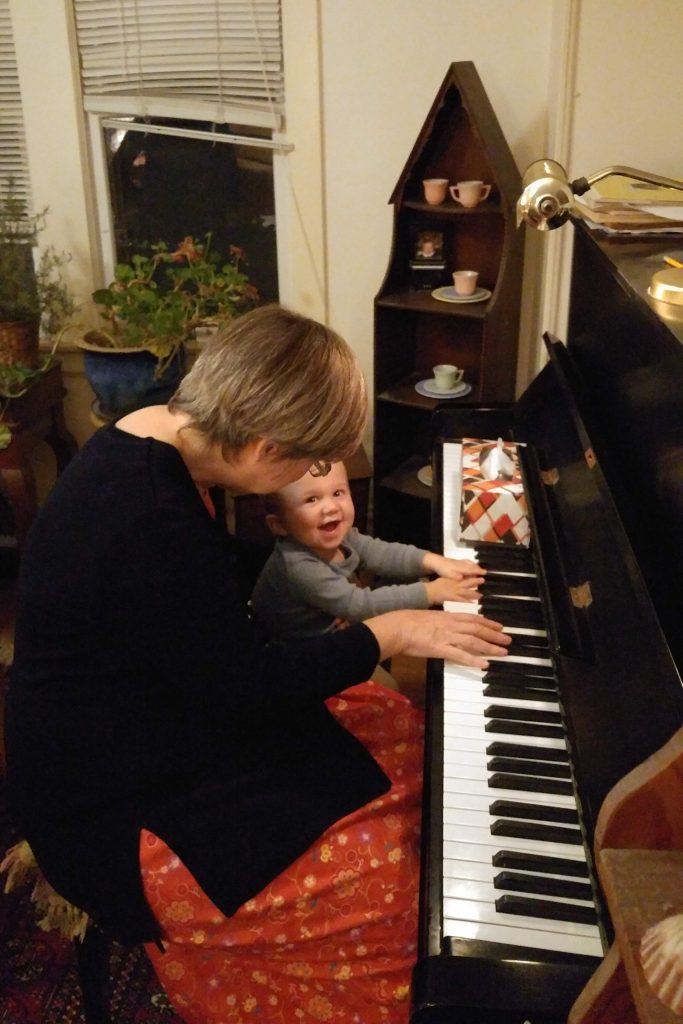 This past month Tommy fully made the transition off of bottles and is using sippy cups and regular cups exclusively. We still using sippy cups/cups with tops most of the day, as it's much less messy. He consistently practices drinking out of a regular cup after he brushes his teeth. Tommy loves using silverware and regularly eats food with a fork or spoon. We've given him a few foods (oatmeal, macaroni and cheese) in his own bowl. Tommy does a great job eating the food and not making too much of a mess. With more teeth, he needs less food cut up in small pieces, especially soft foods.
Aside from a few rough days, which I think were due to a combination of teething and unusual schedule/routine over the holidays, Tommy'ssleep has been great the past month. There have only been a handful of nights when he's woken up once or twice needing his Wubbanub again. We've started putting him down with a diaper liner to help him last longer through the night.He isn't ready to size up in diapers, and there are so many mixed reviews for overnight diapers. So I bought liners to use with his regular diapers, and they're helping a lot at night.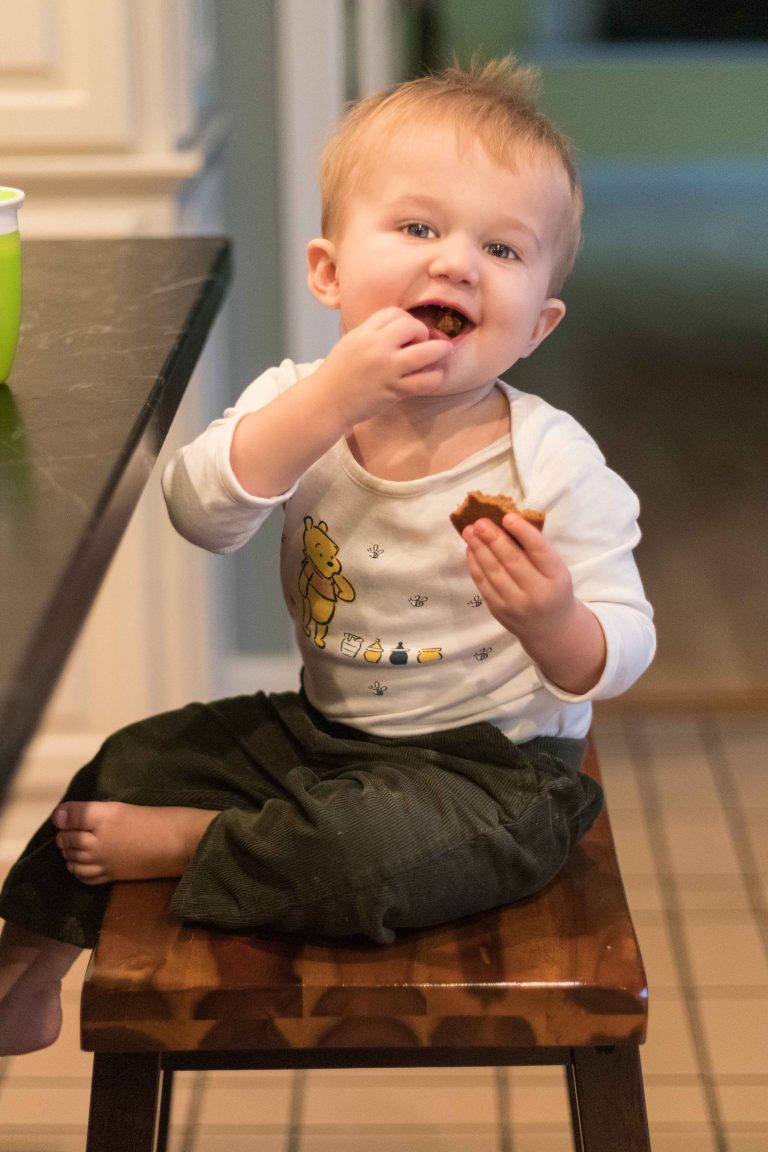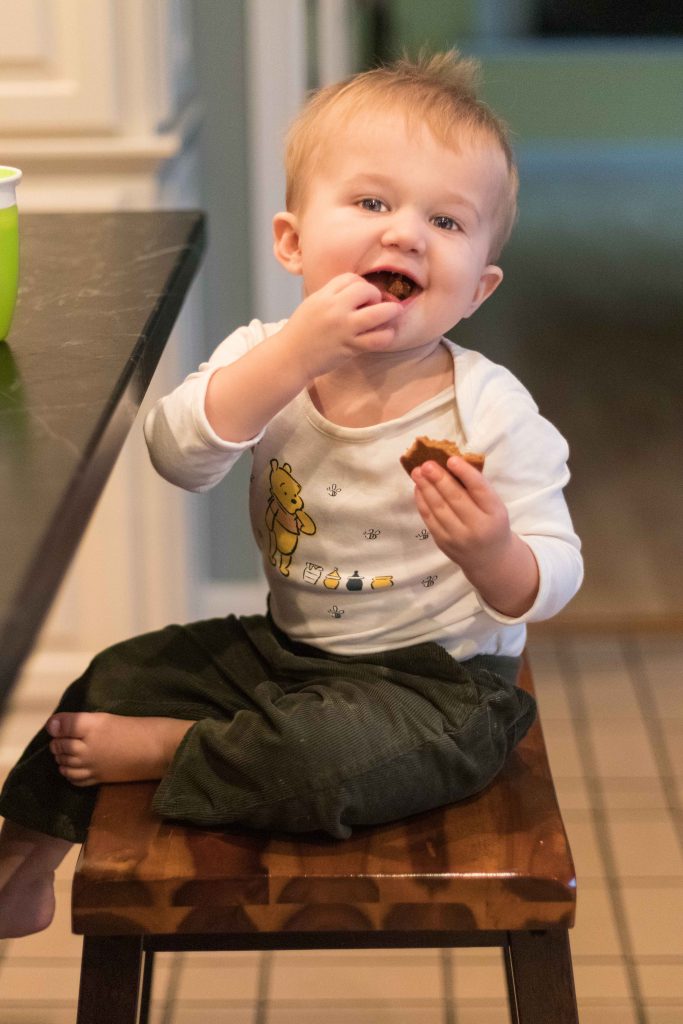 Tommy started cutting two top molars this month. He still has just the two middle teeth on the bottom but the majority of his baby teeth in on the top. I took Tommy to the dentist for his first appointment in early December. We didn't do a full cleaning. The appointment gave the hygienist and dentist an opportunity to see how Tommy's teeth are coming in and get him used to go to the dentist as well as educate me on best early hygiene/teeth care practices. Tommy was a rock star and let everyone check out his teeth with no tears. I did learn a few things, which I'm sharing here because I've heard/read the exact opposite so many times over the past couple of years.
Fluoride toothpaste is fine, actually preferable, for little kids. As they use so little toothpaste, there's no danger of them swallowing it.
Until they're three years old, an annual appointment of this nature is fine. The hygienist won't start doing full twice yearly cleanings until age three.
Pacifiers don't do any harm to teeth until age three. Kids are okay to use them as much as needed until this age.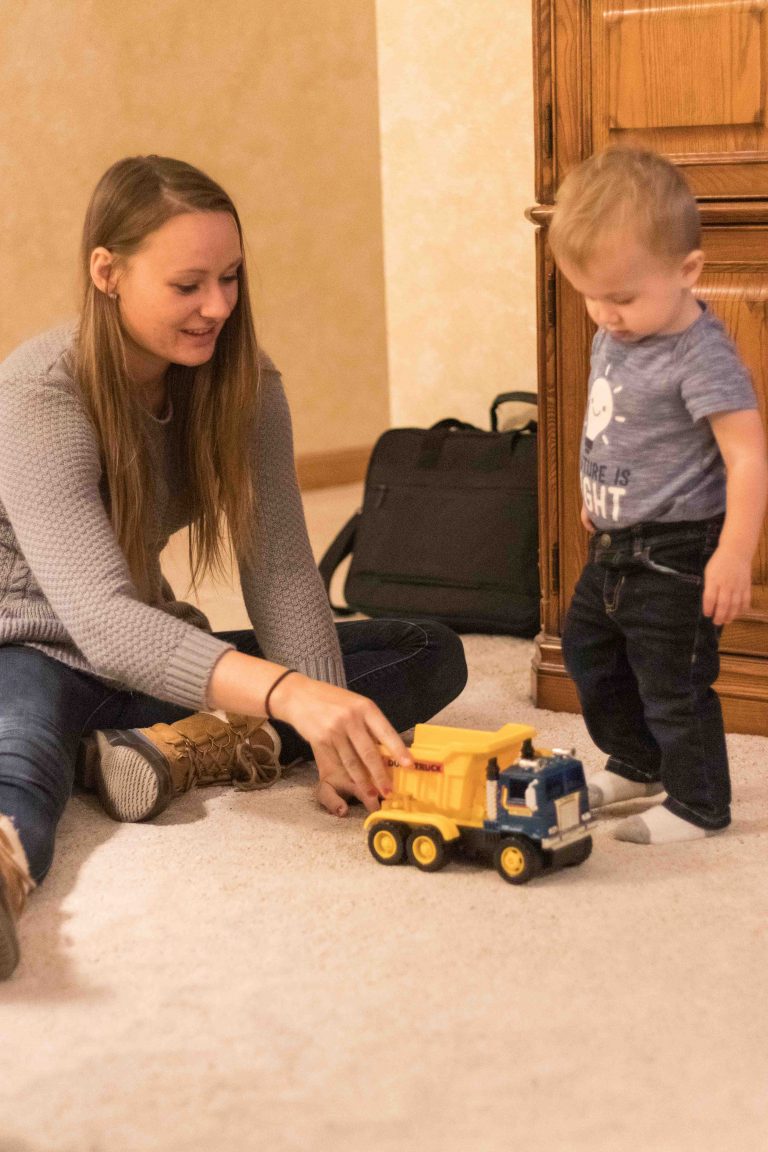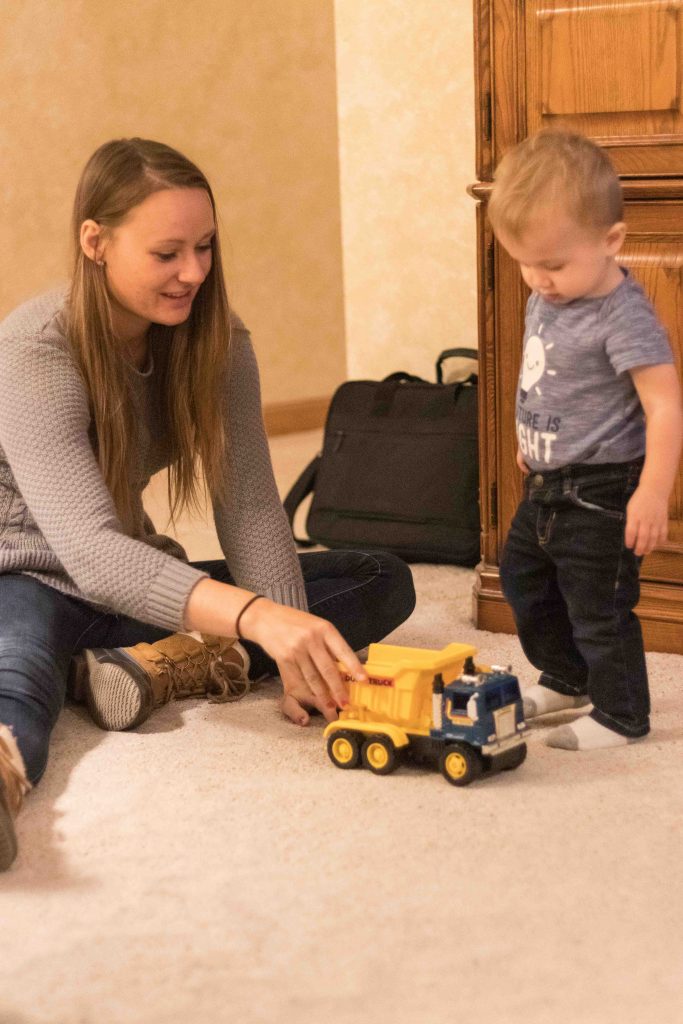 Tommy had a fun, fairly low-key Thanksgiving withfestivities spread out over five days. We saw both sets of grandparents, hisbirth mom and grandma, and one of his aunts.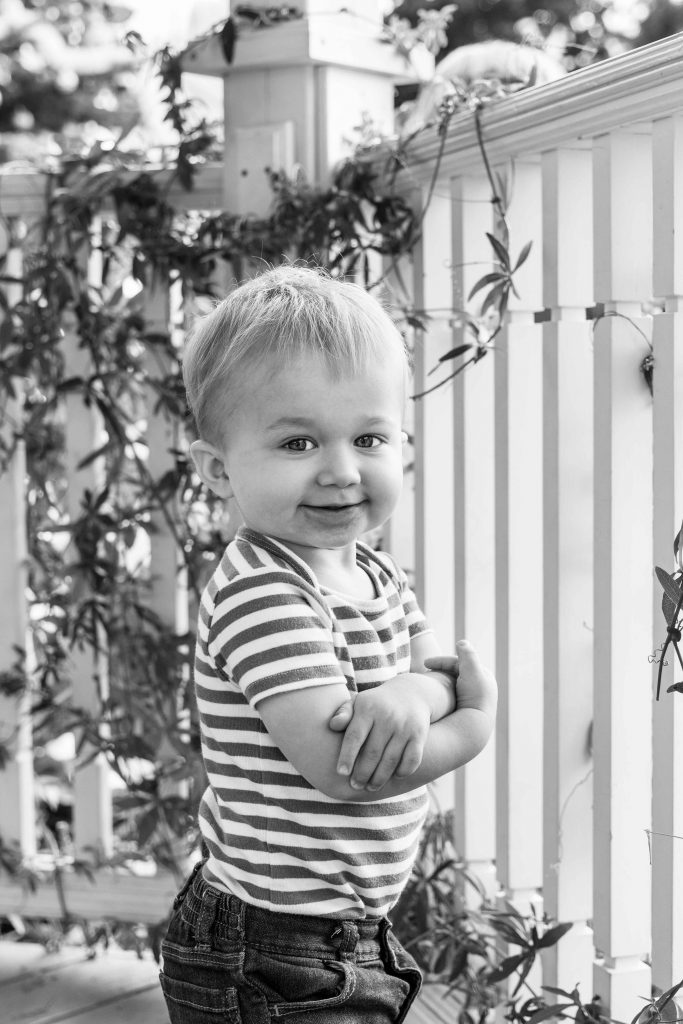 This past month we went to the Domes for their holiday floral show, Scrooge (more pictures coming soon!).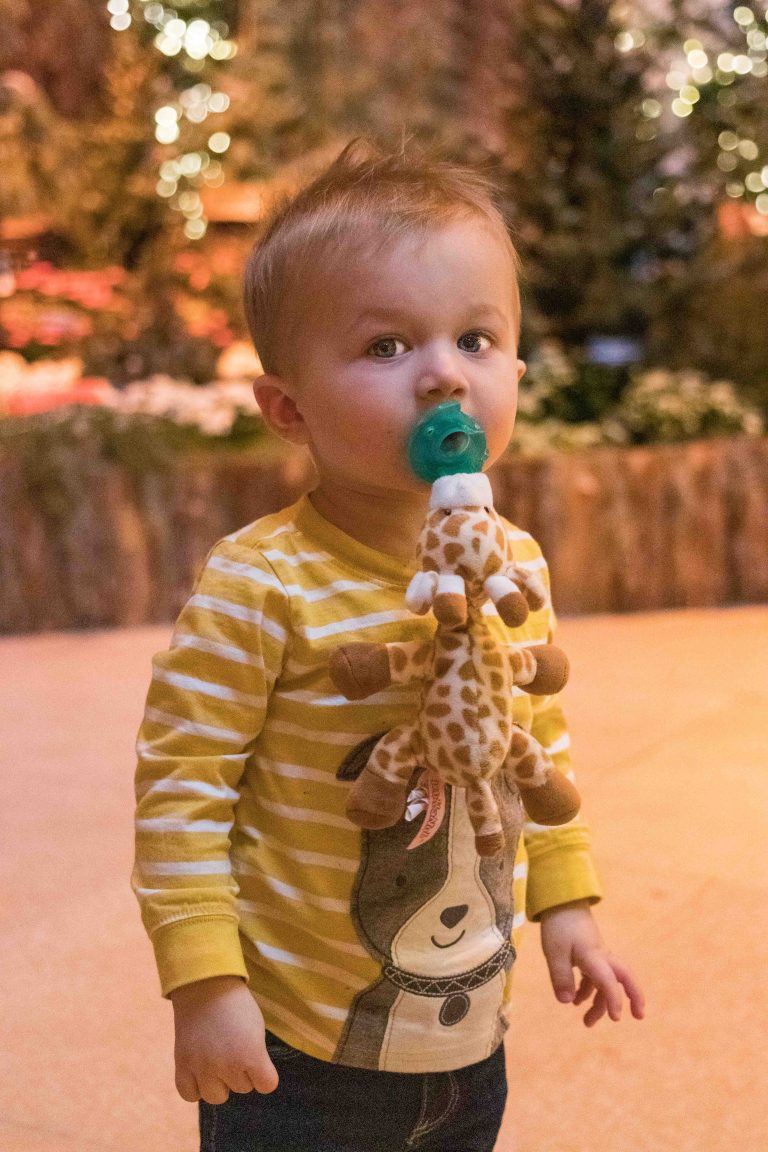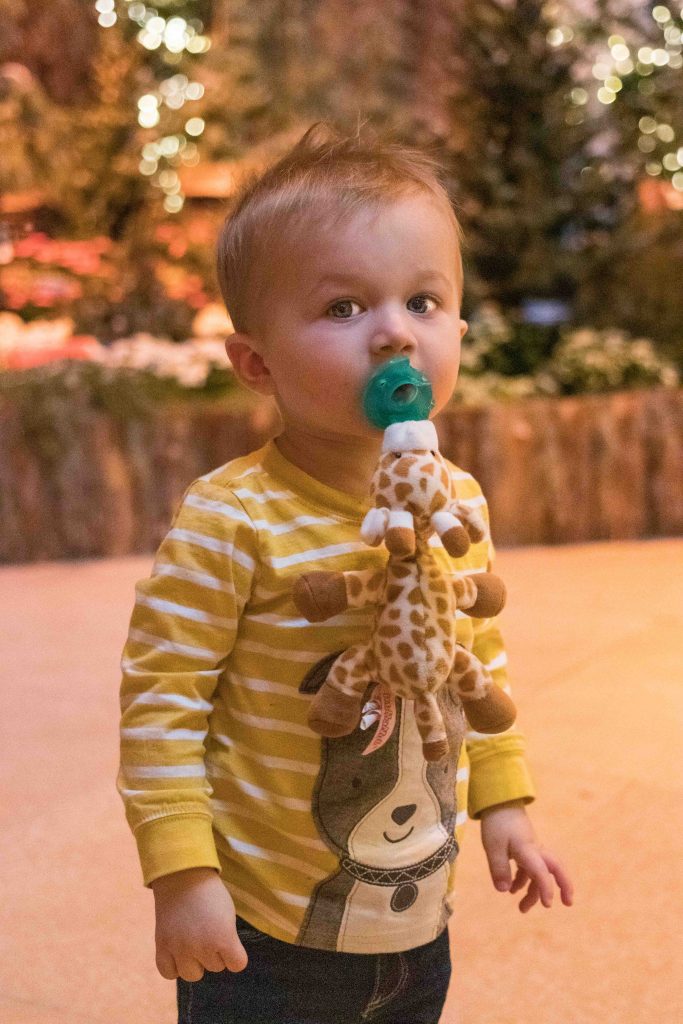 We also went down to the Chicago Botanic Gardens for the annual Wonderland Express train show (more pictures coming soon, too!).
Additionally, this past month, we had lunch with Jake at work one day. We hadn't brought Tommy in since he was tiny, and lots of people wanted to say hi to him. The staff wanted to show him the Christmas decorations. Tommy mostly wanted to explore and push as many buttons as possible.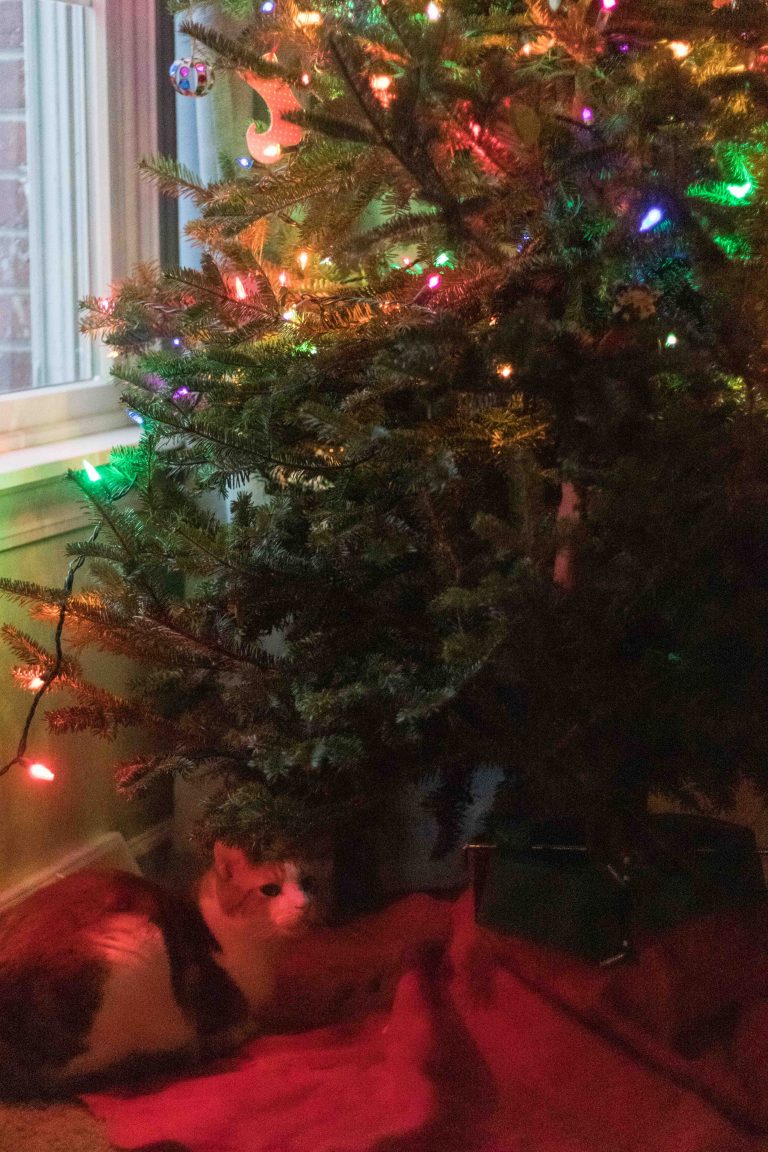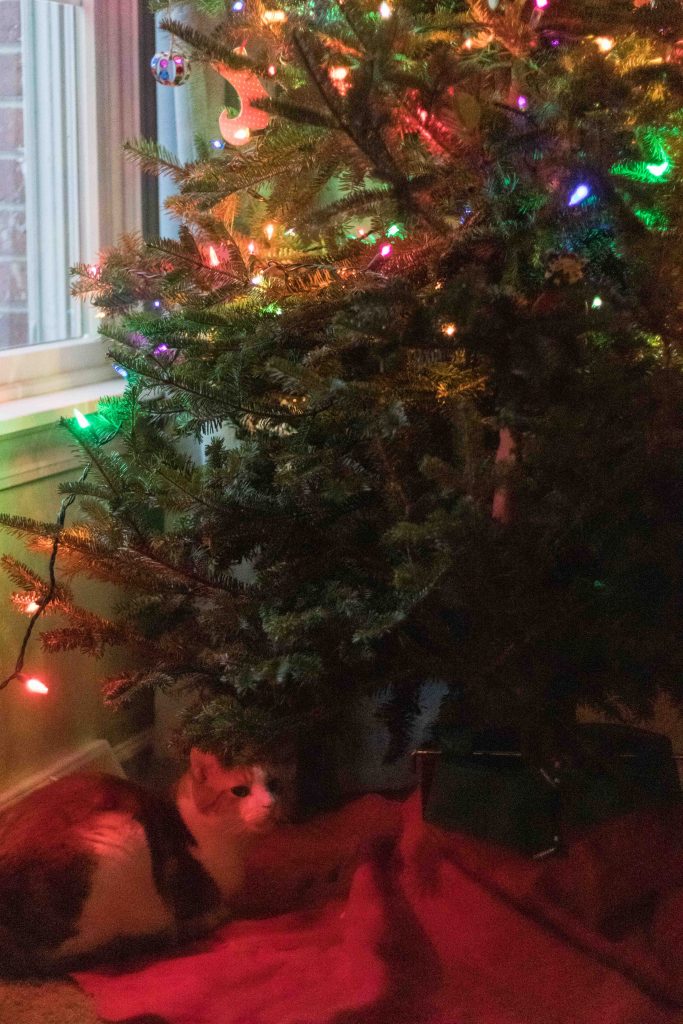 Tommy loves having the Christmas decorations up around the house. We've made a few modifications to avoid having anything fragile get broken (see the top-half only decorated tree above). We won't hang our stockings until Christmas Eve because he just wants to pull them down (which means he clocks himself on the head with the metal sticking hangers). We'll also wait to put any presents under the tree until Christmas Eve. Tommy is much more aware of what's happening this year than he was last year, and we're excited to see him with his presents.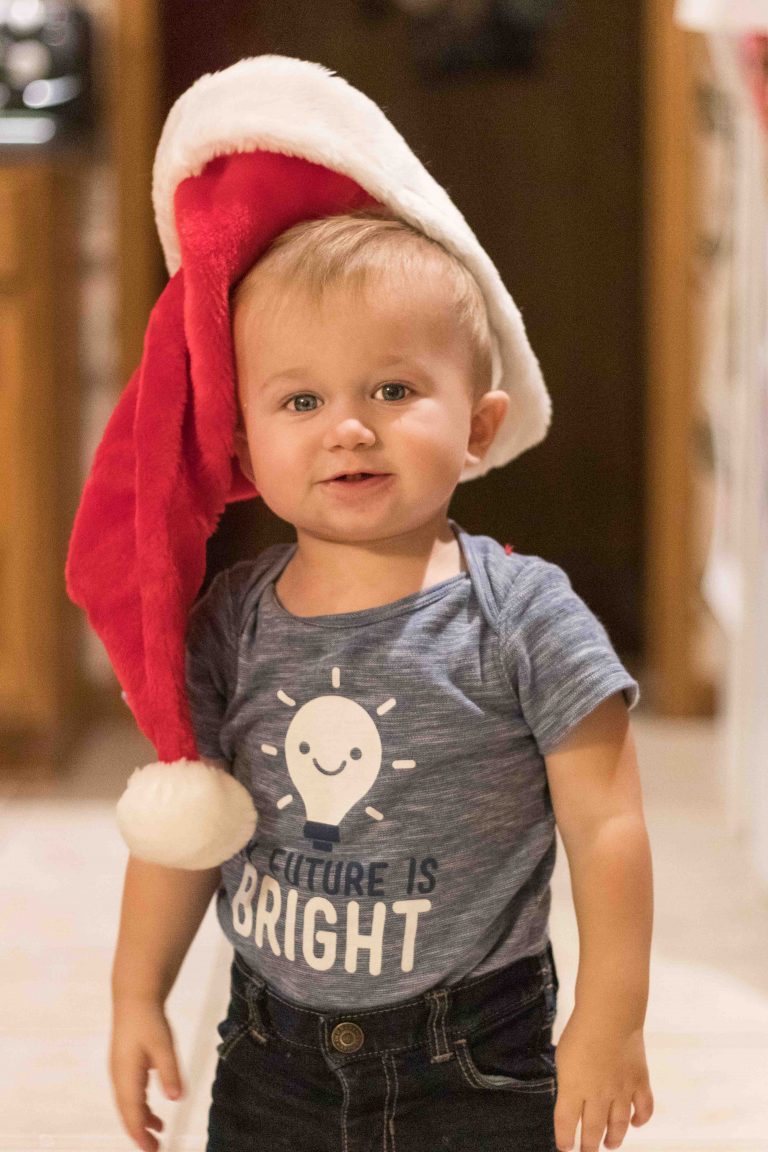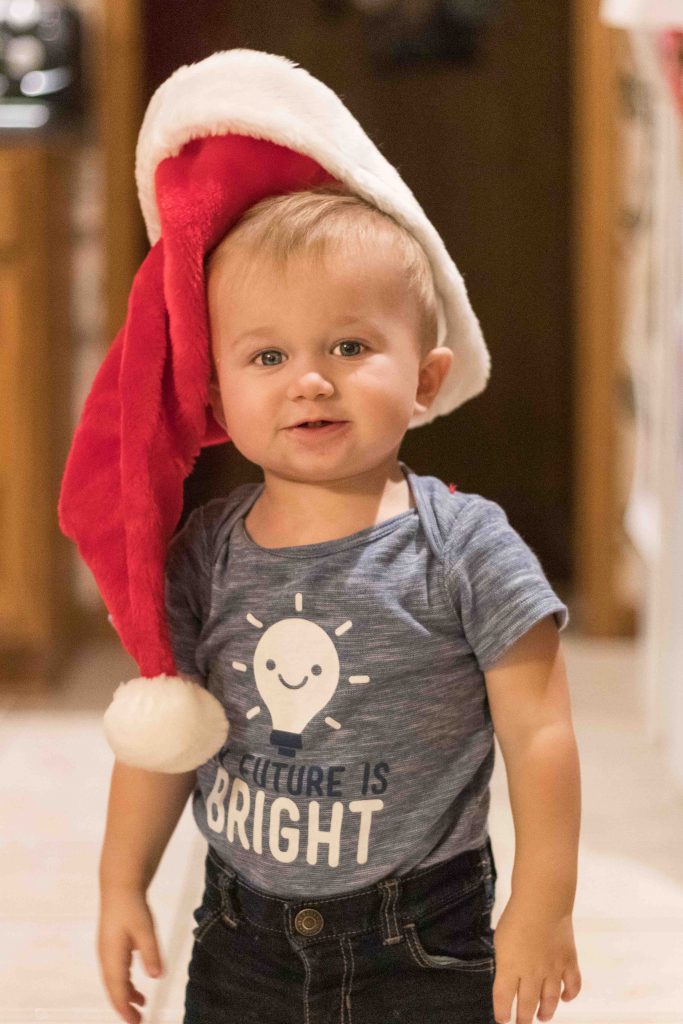 To see all of my past Tommy updates, head to the Family section of the blog.