Today I'm wrapping up my 2019 goals and talking about a few of my goals for 2020.
I know that it's been a minute since I wrote my last goal update. When sh*t hit the fan with Pinterest and my page views tanked this summer, it got really depressing talking about the state of my blog. I also went into total crisis mode and put a lot more energy into working on my blog in the second half of 2019 than I ever intended.
It's definitely paid off. But it hasn't left much energy for anything else online, including talking about how crisis mode is going. However, I still wanted to do a wrap-up and talk about the current state of my blog and how I did with my other 2019 goals.
Reach 70,000 monthly blog views.
I nearly hit my monthly blog views goal in April with 65,000 views. In August, I was all the way down to 6,726 views. From September through December, my views climbed steadily again. I ended the year with 37,373 views in December.
It doesn't seem like much progress when I had almost the same number of views in December 2018. But my blog is in a much better place than it was a year ago. It's much better organized with a much clearer focus. I finally started increasing my search engine views. All of my new evergreen content is better optimized for both SEO and Pinterest. Through mid-2019, the vast majority of my views came from a small handful of posts. I now have quite a few new posts that contribute significantly to my daily traffic numbers.
I've already had a strong start to 2020 and am very excited about the content I'm creating this year. I'm looking forward to seeing where I go with my blog traffic over the next year.
Reach 7,000 Pinterest followers with three million monthly viewers.
I've been using Pinterest to promote my own articles since 2012. Hands down, 2019 is the craziest year I've ever experienced on Pinterest. It had really high highs and even lower lows with a lot of unexpected challenges and frustrations.
From late July through about mid-November, I worked so hard almost every single day to bring my blog views and Pinterest engagement back from a very low place. While I did see progress month over month, it felt like an ongoing battle nearly every day.
I ended 2019 with 7,179 Pinterest followers. During my lowest Pinterest engagement months, my followers growth really suffered, and I thought I might not meet my target. But I ended the year pretty strong and got there several weeks ahead of schedule.
At the height of my Christmas traffic, I reached 2.5 million monthly viewers. Since then, I've been hanging out in the 2.3 to 2.4 million range. Considering everything that happened on Pinterest this year, I'm very happy that I finished as strong as I did.
Over the course of the past six months, I have tried a lot of strategies to boost my Pinterest traffic. Here's a short summary of the strategies that proved most effective.
By far, the two most effective strategies are as follows.
Completely upping my Pinterest pin making game. My pins are higher quality and have a more consistent aesthetic than ever before.
Getting active on Tailwind Tribes again. I was active when they first rolled out the program but fell away from it for a while. Tailwind Tribes has contributed significantly to a few of my best-performing posts the past couple of months.
NOT putting my URL or a unique hashtag for my blog in my pin descriptions. Adding a URL or unique hashtag just led to pin theft. While I still have tons of old pins floating around with URLs, not adding them to new pins has really helped.
The other strategies that have been effective as follows.
Creating 1-3 new Pinterest graphics for all older posts and using said graphics for new shares.
Sharing one Pinterest graphic through all of my Pinterest boards before starting on the next one.
Creating all Pinterest shares, both for new and old blog posts, entirely through Tailwind. I don't re-pin older pins from Pinterest.
Maintaining my original group board and starting a second group board.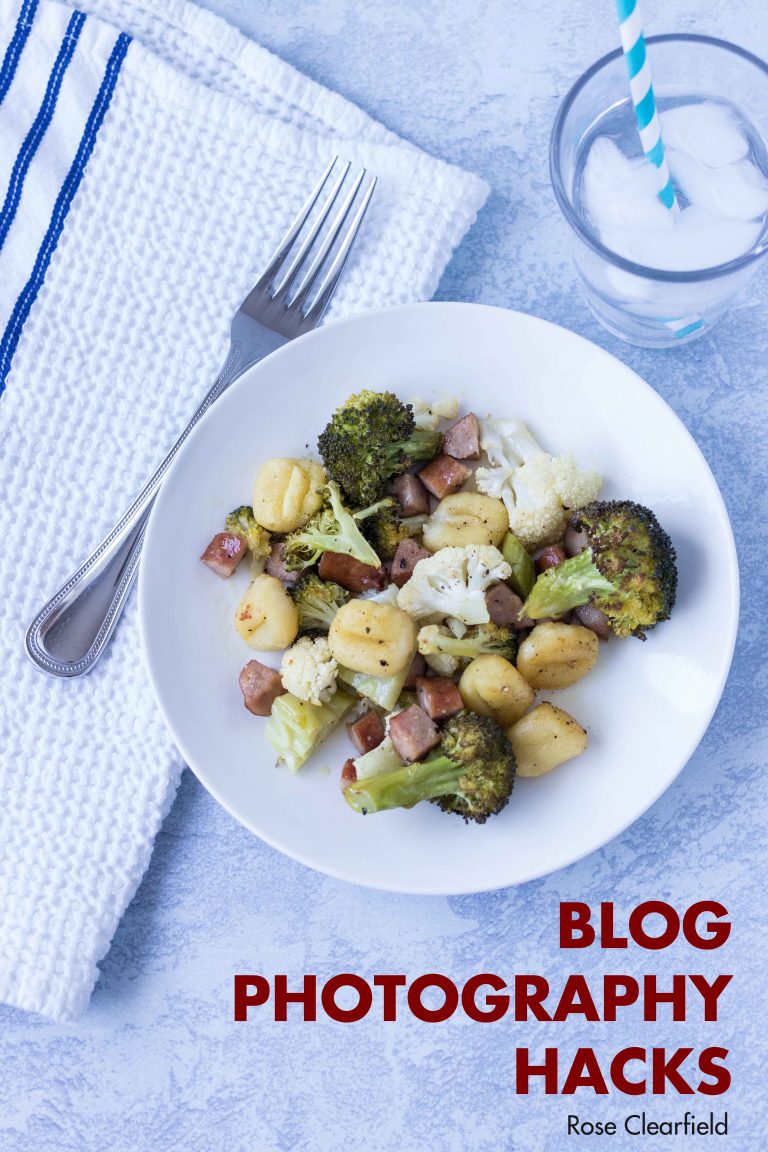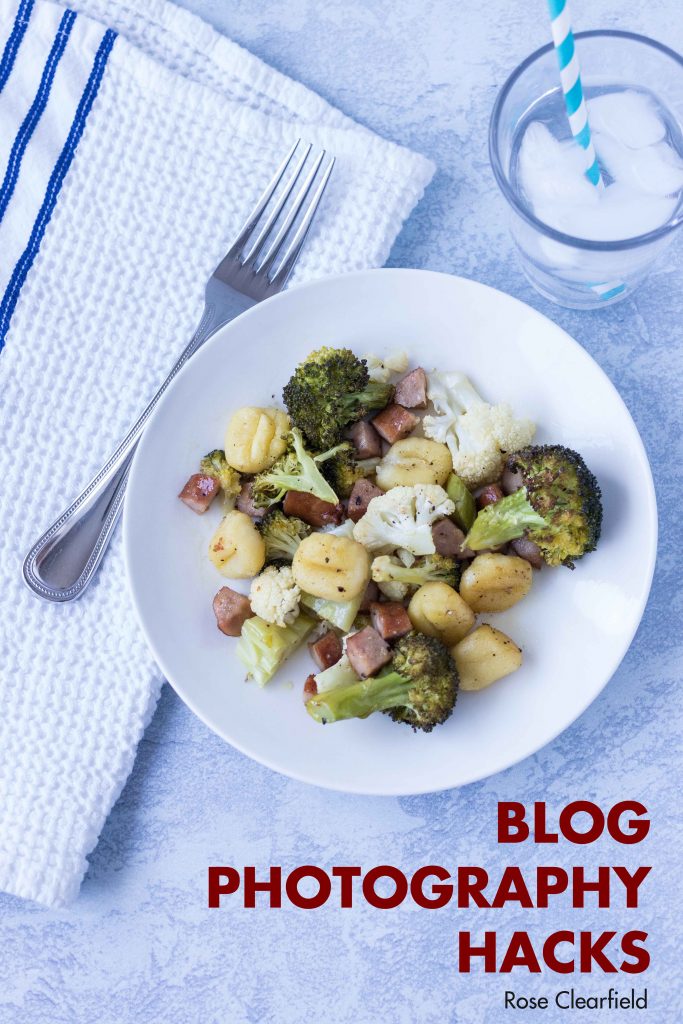 Finish and publish ebook #2.
I published my second ebook, Blog Photography Hacks, in April. If you subscribe to Amazon Kindle Unlimited, it's available as part of this program. I sat on the nearly finished text for Blog Photography Hacks for over two years. I'm so glad I finally finished this project in 2019.
I do have a third ebook in the works (that I actually started long before ebook #2) but no set date for publishing it. I will keep you updated on any and all progress with this project.
Publish one article per week on Constant Content.
I did pretty well publishing regularly on Constant Content through my last goal update post in August. I had three article sales in September and then four final sales for the year in December.
Constant Content has been a continual source of solid supplemental freelance income for the past four years. I don't have a set goal for Constant Content for 2020, but I don't plan to stop writing there any time soon either.
Finish out all 2018 and earlier vacation photos, and keep up with current photo editing.
I finished editing all of my 2018 and earlier vacation photos. I still need to back up and clear out a number of them and make photo books for two of our 2018 trips. While it would have been awesome to finish out all of the trip photos in full, I still made a ton of progress with this part of the goal in 2019.
I did well keeping up with current photo editing until everything went down with my blog. I take a lot more photos in the summer than any other time of year. With devoting so much more time to my blog from late July on through the end of the year, I never really caught up.
I am done with the majority of my editing through the first half of 2019 and have finished out a number of folders from the second half of the year. But it's nothing like the way I ended 2018 (nearly caught up), and I'll still have quite a bit of 2019 editing to do in 2020. It is what it is. Hopefully, I can get back on track eventually.
Read 40 books.
In 2019, I read 70 books. I have a full post with my 2019 reading list and tips for reading more books. It includes my favorite fiction, nonfiction, memoir, young adult, and audiobook reads from the year.
I had a couple of sub-goals for my 2019 reading goal. The first sub-goal was to read (as opposed to listen to) a minimum of 20 books. In 2019, I read 24 books. Part of the reason for the sub-goal is to keep my reading list balance between regular reads and audiobooks. Clearly, that didn't quite happen. The total got skewed toward the end of the year because I listened to quite a few young adult audiobooks (which go quickly) and spent a lot of time re-reading the final Harry Potter book.
My other sub-goal for my 2019 reading goal was to re-read a handful of books. I did finish re-reading the Harry Potter series, and I re-read a number of young adult books and a few classics. There are still plenty of books on my to-re-read list to keep me busy with re-reads in 2020.
2020 Goals
For a number of reasons, I'm not planning to write regular goal updates in 2020. The practice been extremely instructive for me in setting long-term goals and (mostly) sticking with goal updates to keep myself accountable the past few years. I've learned a lot and accomplished so much that I know I wouldn't have without publicly shared goals.
But I'm burning out these posts and not feeling like sharing quite so much, especially on a monthly basis. It's likely I'll write a mid-year check-in post sometime in the summer. If I really miss writing goal posts or feel like my goals are suffering without them, I'll pick it up again in 2021.
With that being said, here are a few of the things I'm working on in 2020:
If I do write a mid-year goal update, I may talk about a few other personal/household projects as well that are in the works right now.
I know that the past few weeks have been pretty slow on the blog. I've been prepping a lot of new content for the coming months and working on some behind-the-scenes blog tasks. I'm very excited about the content I'll be releasing this next week and beyond. Stay tuned!
[Disclaimer: There are a few affiliate links in this post. Thanks for your support!]
I have a goal updates section of the blog where all of my goal updates will be archived indefinitely.