I'm so excited to be sharing my 2019 reading list with you today.
For the fourth consecutive year, I've participated in the yearly reading challenge on Goodreads and kept track of all of the books I've read through my Goodreads account. You can see my reading totals and recommendations from 2016, 2017, and 2018. After strong finishes in 2016 and 2017, I've set fairly conservative goals for the past two years, with a goal of 40 books for 2019.
I wasn't intending to top any of my past totals. I'm simply trying to keep reading regularly. I don't want to cram in short books or books I don't really want to read just to meet my goal. Nonetheless, I finished 2019 with a total of 70 books.
I'm sharing my 2019 reading list in a separate file. First, no one wants to read a post where I list out all 70 books I read in 2019. Second, I know that quite a few people reading this post are searching for book recommendations. I'm always looking for book recommendations and appreciate convenient recommendation resources. So here's my convenient resource! 2019 reading list
Of those 70 titles, here are just a few that stood out the most.
Favorite fiction
Hands down, my favorite fiction book in 2019 was Eleanor Oliphant is Completely Fine by Gail Honeyman. It's actually the very first book I read for the year, and I knew that it was going to set the bar high. I also really liked Big Little Lies by Liane Moriarty, Limelight by Amy Poeppel, A Man Called Ove by Fredrik Backman, and The Chef by James Patterson.
Favorite young adult fiction
You know that I love young adult fiction. It's rare that I read young adult books I don't like. I read more young adult titles than ever this year as I listened to a lot of them in the car with Tommy. My favorite new to me young adult fiction reads were The Field Guide to the North American Teenager By Ben Philippe and Half a Chance by Cynthia Lord. I really enjoyed re-reading Holes by Louis Sachar, the Wayside School series by Louis Sachar, and the Ramona series by Beverly Cleary.
Favorite nonfiction
After a couple of heavy nonfiction years, I backed off this year and don't have nearly as many nonfiction reads on my list. The list includes What If? Serious Scientific Answers to Absurd Hypothetical Questions by Randall Munroe, The Library Book by Susan Orlean, and Everything is F*cked: A Book About Hope by Mark Manson, all of which I enjoyed.
Favorite biography/autobiography/memoir
You know that I also love memoirs, and I read so many this year that were really good. The highlights include Calypso by David Sedaris, The Greatest Love Story Ever Told by Megan Mullally and Nick Offerman, The Other Wes Moore by Wes Moore, Educated by Tara Westover, Look Me in the Eye by John Elder Robison, A Dream About Lightning Bugs by Ben Folds, and So Close to Being the Sh*t, Y'all Don't Even Know by Retta.
Favorite classic
Maybe a year and a half ago, I started mixing up my audiobook routine with occasional classics. I've been alternating between classics I loved and wanted to re-read and classics I never read. My favorite classic remains The Great Gatsby by F. Scott Fitzgerald, which I really need to re-read more often. I also enjoyed re-reading The Adventures of Huckleberry Finn by Mark Twain and Animal Farm by George Orwell, and I'm glad that I finally read 1984 by George Orwell.
Additionally, I have to give a shoutout to The Outsiders by S.E. Hilton. It may not be considered a classic. But it's one of the best books I ever read for school and remains such a fantastic read.
Favorite audiobook
My favorite audiobook for 2019 was definitely The Greatest Love Story Ever Told by Megan Mullally and Nick Offerman. It feels more like an extended podcast than a book, and I mean that in the best way possible. I also really enjoyed listening to So Close to Being the Sh*t, Y'all Don't Even Know by Retta. She's every bit as funny reading her own book as you would expect. Of course, I loved the audiobook of A Dream About Lighting Bugs by Ben Folds, too. I will always be a huge Ben Folds fan, and he added a lot to the audiobook version.
To skip
Hands down, the book at the top of my to-skip list for 2019 was A Load of Hooey by Bob Odenkirk. I also really disliked One Day in December By Josie Silver.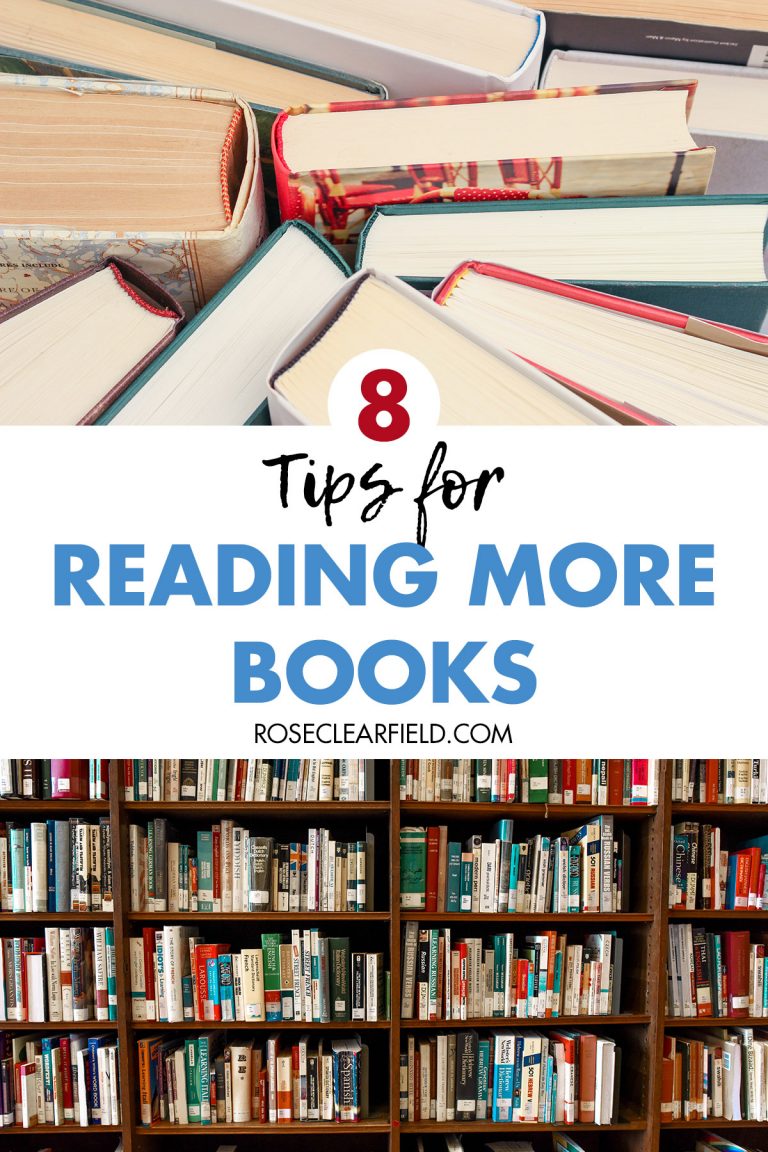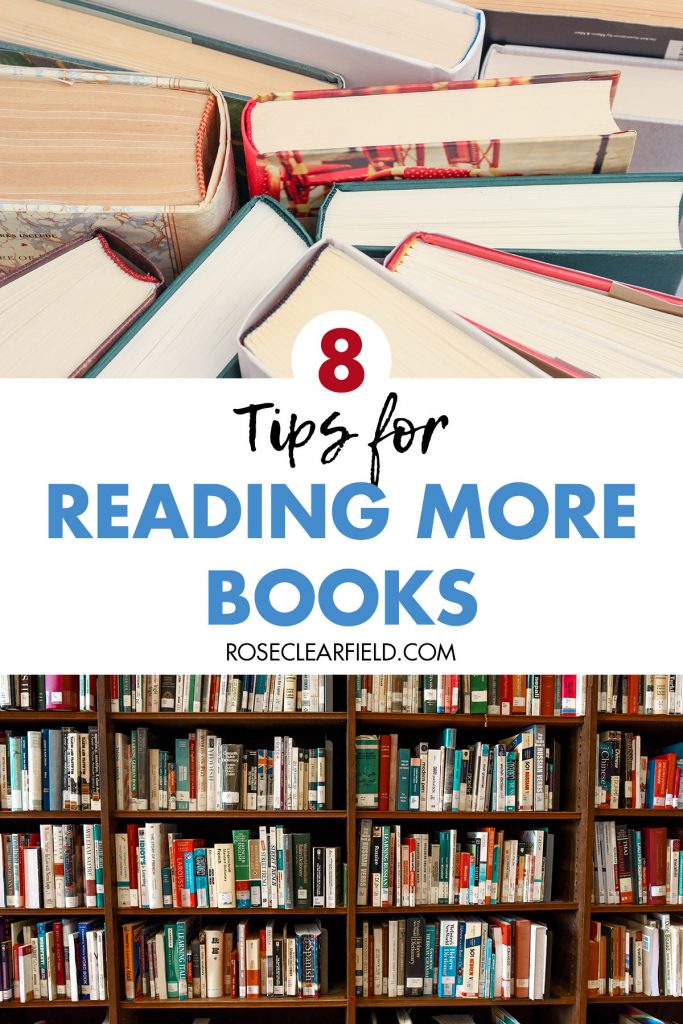 My best tips for reading more books
I'm not going to lie: I'm pretty proud of my reading goal accomplishments the past few years. When I first set a reading goal in 2016, I really struggled with it. I didn't hit my stride until halfway through the year. Since then, the struggle hasn't been there. At all. There are a few key tips that have helped me keep a steading reading pace while still enjoying reading every day.
Watch less TV
I know that watching less TV is one of the most obvious ways to make more time for reading without compromising other aspects of your life. However, I still talk about this concept with people all the time. I do watch TV, but it's rare that it's more than one hour per day.
Keep an ongoing reading list
I primarily use my Amazon wishlist as a to-read list. Goodreads also makes it super simple to keep track of books you want to read. Having a to-read list ensures you always have new ideas for books to buy, request from the library, and ask for as gifts for birthdays, Christmas, etc.
Keeping an ongoing reading list doesn't mean that you have to check off every single book on it. Having the list simply makes it easier to keep selecting new books. In addition to getting the Goodreads newsletter and a daily digest from my Goodreads' friends, I subscribe to a few email lists that give me new book ideas, including Barnes and Noble and Chirp.
Mix it up
My reading interests are extremely varied. I tend to stay the most interested in my book selections when I don't read too many of the same type of book in a row. For example, if I've just finished a young adult book, most likely I'll read a fiction book or a biography before picking up another young adult book.
Read the books you want to read
You'll slow way down on your reading progress if you get stuck on a book you think you should read or a book you just don't like. I'm very unapologetic about my reading choices, which tend to be pretty light. You should never feel like you have to apologize for your book selections.
Read more than one book at once
It took me months to get into a good rhythm of reading more than one book at once. I do well with it now. Unless you're reading two very similar books at the same time, it's unlikely you'll get them confused. Typically, I keep at least one book and one audiobook going at all times.
Listen to audiobooks
It's not a secret that one of the biggest ways I've upped my reading totals the past few years has been getting into audiobooks. Generally, I've preferred memoirs and nonfiction books read by the author, which is what most people recommend for starting out with audiobooks. I have a list of 10 books to get you started with audiobooks with my absolute favorite book listens. Now that Tommy is understanding stories, we listen to a lot of kid and young adult books in the car, which I love, too.
Place holds for popular books through the library
I actually have two strategies for keeping my library checkouts flowing. The first strategy is to place holds for both books and audiobooks. The second strategy is to search for older titles that don't have waitlists anymore. I've also had good luck finding quite a few print copies right on the shelf, even when there are long waits for the digital copies.
The good thing about keeping a long queue for library books is that you aren't paying for them. Digital content even returns automatically when it's due back, so you're never charged a fine. If you don't get to a book you've checked out or end up checking out the same book multiple times, it's fine.
Read books on your phone
Finally, the biggest game-changer for my reading routine in 2019 was upgrading to a smartphone that made it so much easier to read on my phone. Right now I have the Samsung Galaxy Note 9, and I can't say enough good things about it. The screen is big and so clear. I always have a book going on my phone now. The Amazon Kindle app is free. You can use it for library books and anything included in your Prime membership as well as books you purchase.
You may or may not have noticed that I didn't write "what I read" posts for the last four months of 2019. While I may bring them back at some point, I'm not planning to for the foreseeable future. The best way to keep up with what I'm reading is to follow me on Goodreads. I am setting a reading goal for 2020 and will be documenting all of my reads over there. I'll still be sharing highlights in my favorites posts and am planning to write another reading wrap-up post like this one at the end of 2020.
[Disclaimer: The book links in this post are affiliate links. Thanks for your support!]
What did you read and love in 2019?
I'm always looking for recommendations!
Past reading wrap-up posts: