This past week our Genevieve turned 21 months old!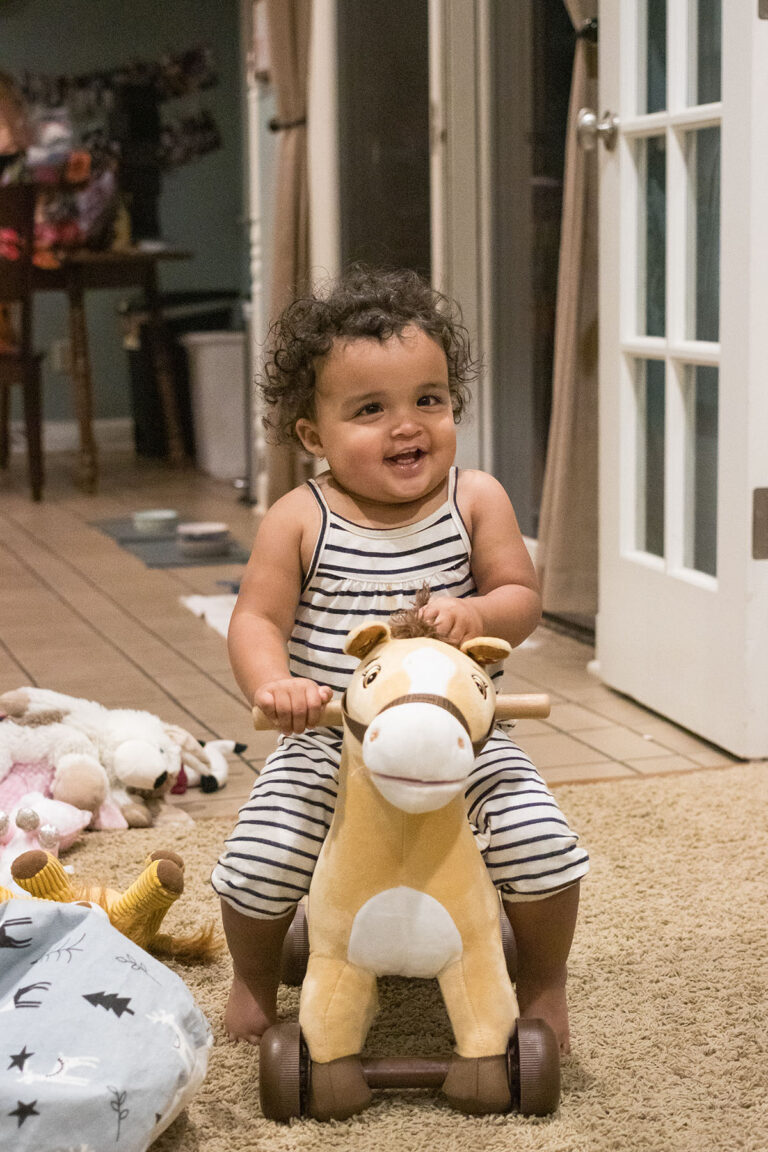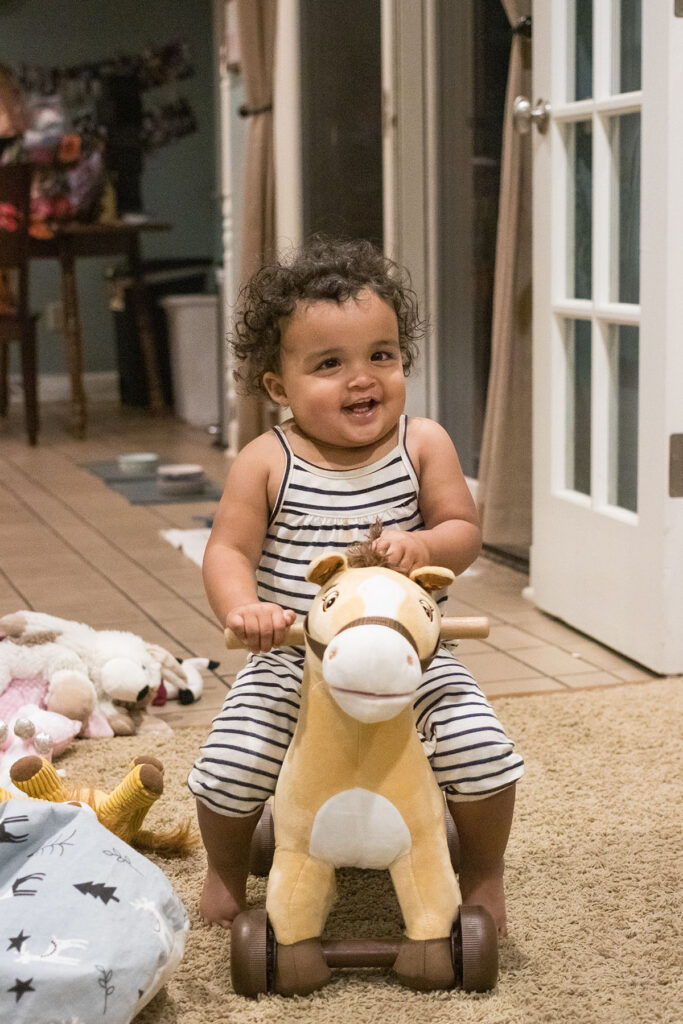 Genevieve has made so much progress with walking this past month. She still reverts to crawling sometimes. But she spends a lot more time walking than crawling now, entirely on her own and with so much more confidence. Genevieve is able to pivot, navigate the shallow steps to the living room, and even kick a ball for a few steps, all milestones that she wasn't even close to accomplishing this time last month.
About a month ago, we got the process started for setting up birth-3 services for her. A couple of days before her 21-month benchmark, Genevieve had the first birth-3 PT evaluation. We've suspected that her lazy eye may be contributing to her delayed walking, and the PT agreed. Genevieve is an extremely confident climber. However, walking requires more depth perception, and she's still struggling with it. We've been having Genevieve wear an eyepatch for a couple of hours since mid-June and will have an appointment for her with an ophthalmologist this coming month. The PT had a few good suggestions to help Genevieve build her confidence walking and will see her again in September.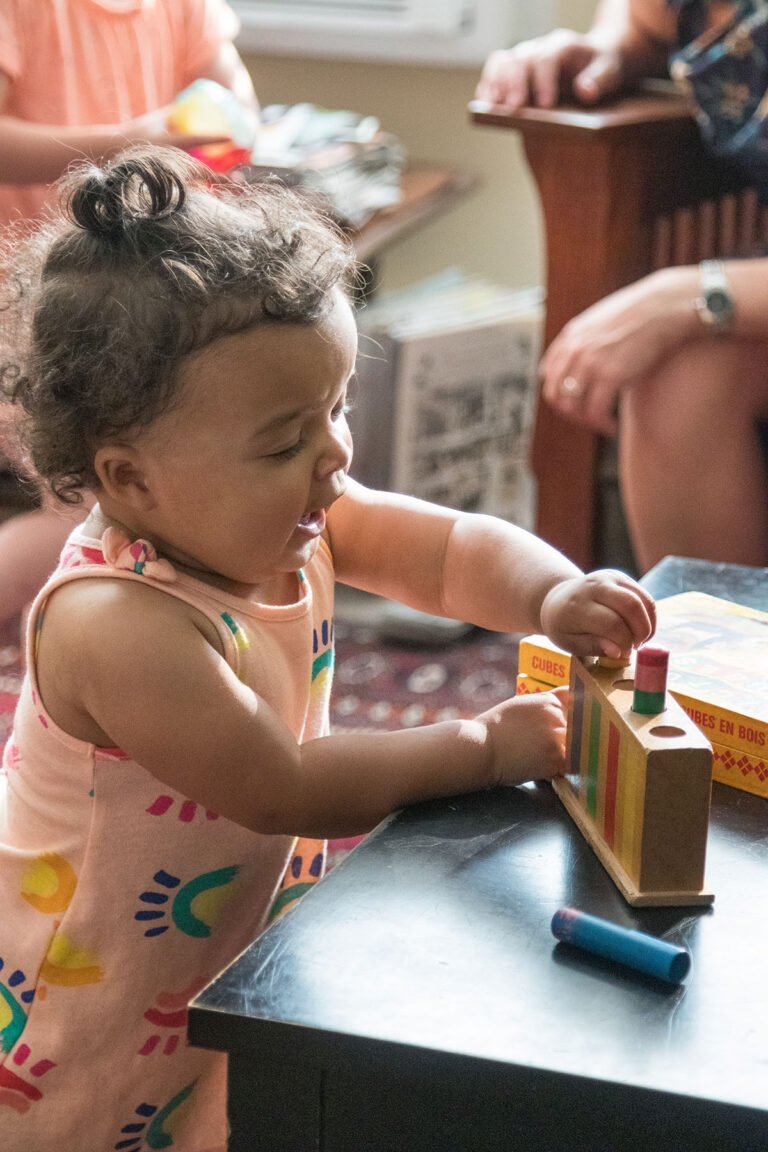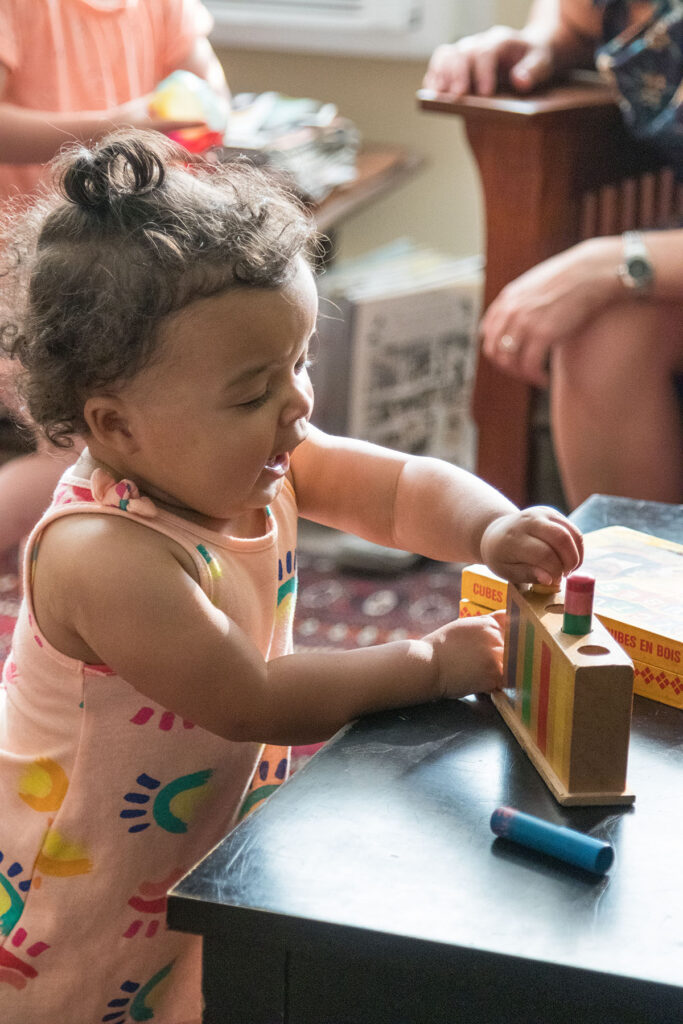 Genevieve doesn't miss a beat when it comes to learning new words. She continues to pick up on so many words that Olivia uses frequently, most recently, heavy as well as multiple color words. Genevieve also amazes us not only with her extensive vocabulary but with her conversation skills.
For some reason, Genevieve is the baby that everyone assumes is a boy. I constantly dress both Olivia and Genevieve in pink, purple, and/or dresses when we're out and about. It just doesn't seem to matter with Genevieve, which is sort of hilarious because Olivia was my bald baby. But Genevieve has enough hair for a top ponytail now and will let me do her hair every day. So we're doing that, which is helping a little. I don't think I need to spend a lot of time explaining that it's also incredibly cute.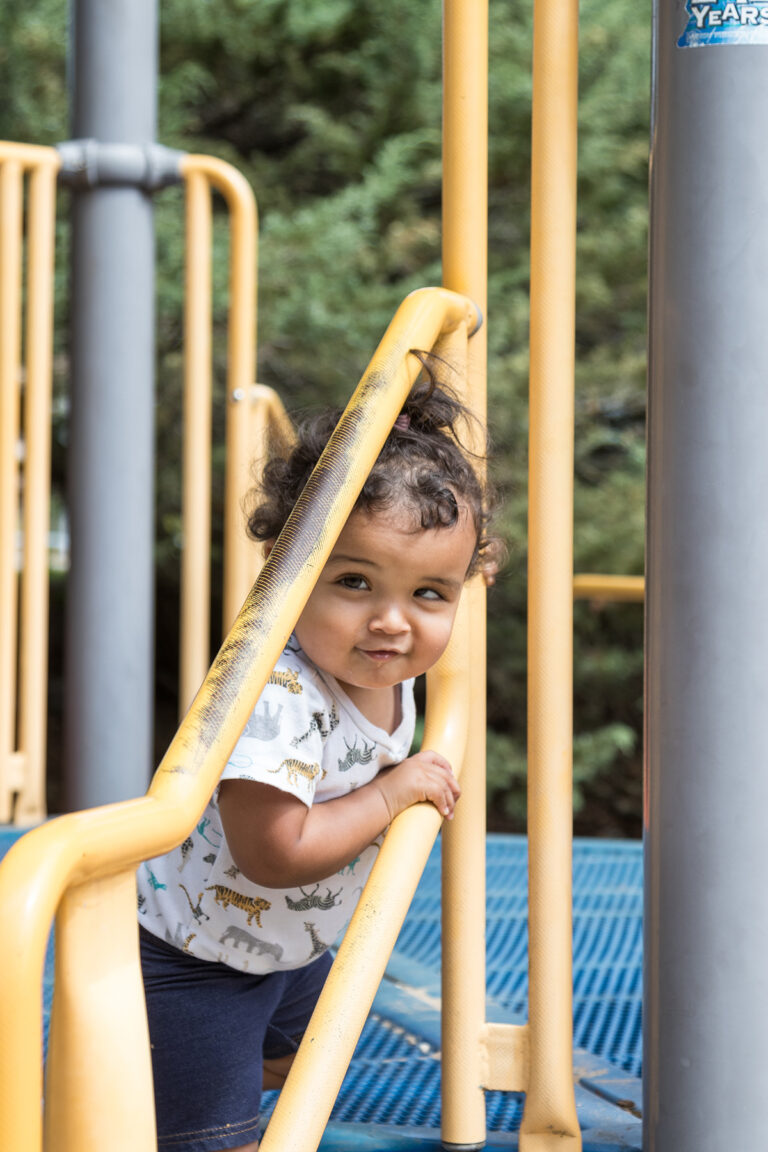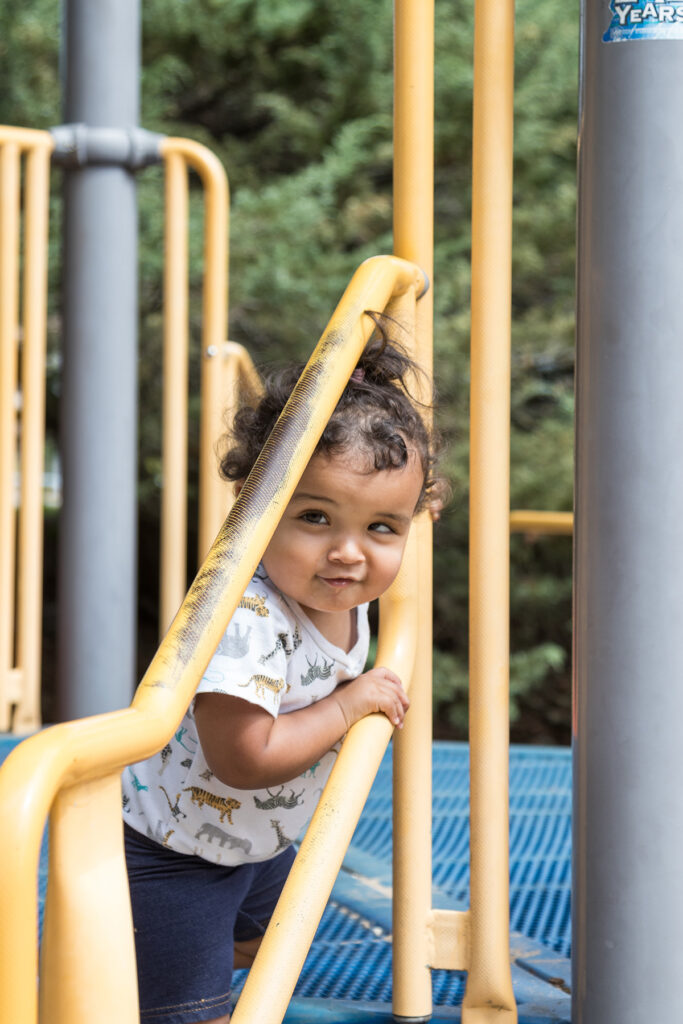 One of Genevieve's latest things is that she loves wiping her own mouth. I really wish I had a video of the first time that she did it. My mom and I took the kids to Culver's after a long day of knocking out projects at one of the rental properties. After every few bites of custard, she would ask for a napkin and wipe her mouth. Ever since then, Genevieve insists on helping wipe her mouth when we clean her up after meals.
Genevieve cut one more tooth this past month, this time, a molar on the top. This tooth brings her total up to ten teeth. Genevieve had some of her worst diapers to date while teething.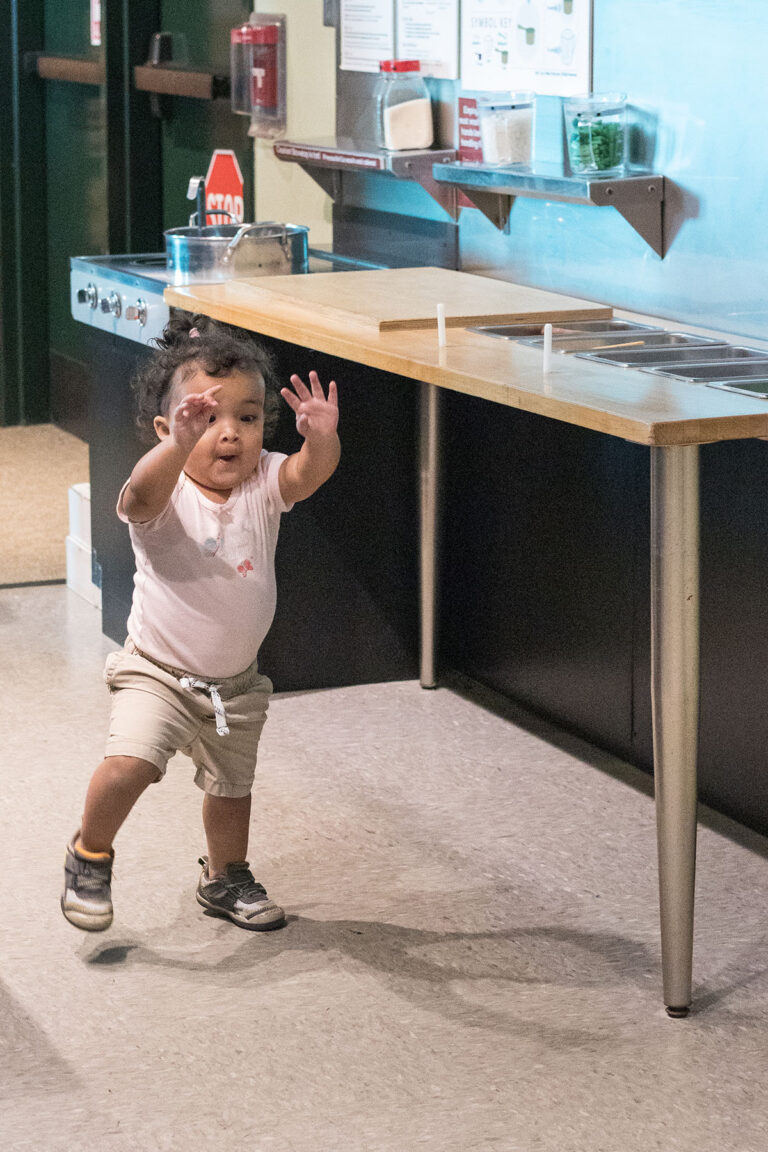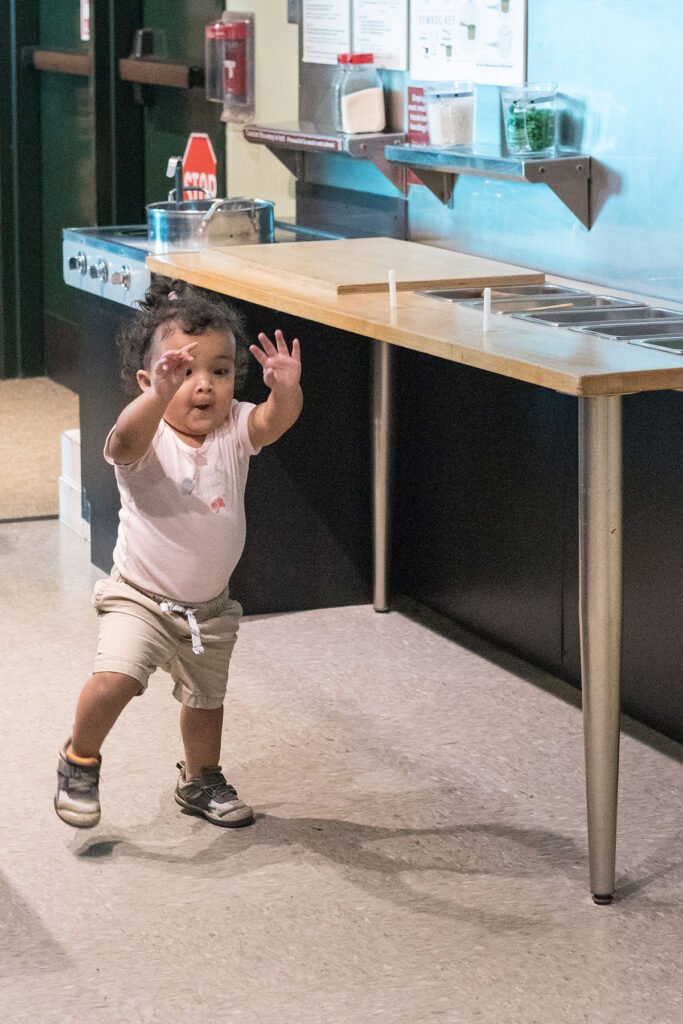 During the past month, Genevieve started taking off the sleep swaddle. It became a distraction because she'd spend time messing with it instead of going to sleep. Genevieve is sleeping fine without it, so we stopped using it and haven't looked back.
This past month has been a big month of transitions as we welcomed Annie to our family, Tommy started kindergarten, and Olivia started preschool. This means that a couple of days a week, Genevieve, Annie, and I are on our own during the school day. Genevieve has no idea what to do without her older siblings around. Hopefully, she'll adjust as we settle into this new routine.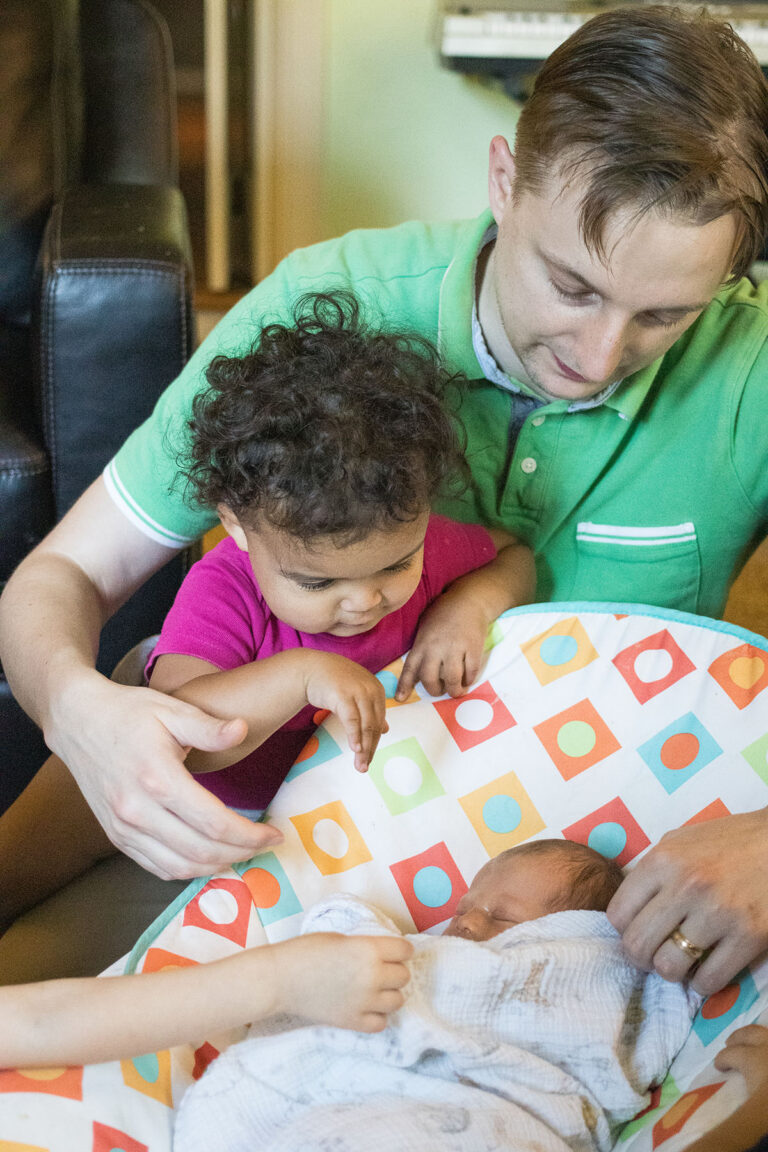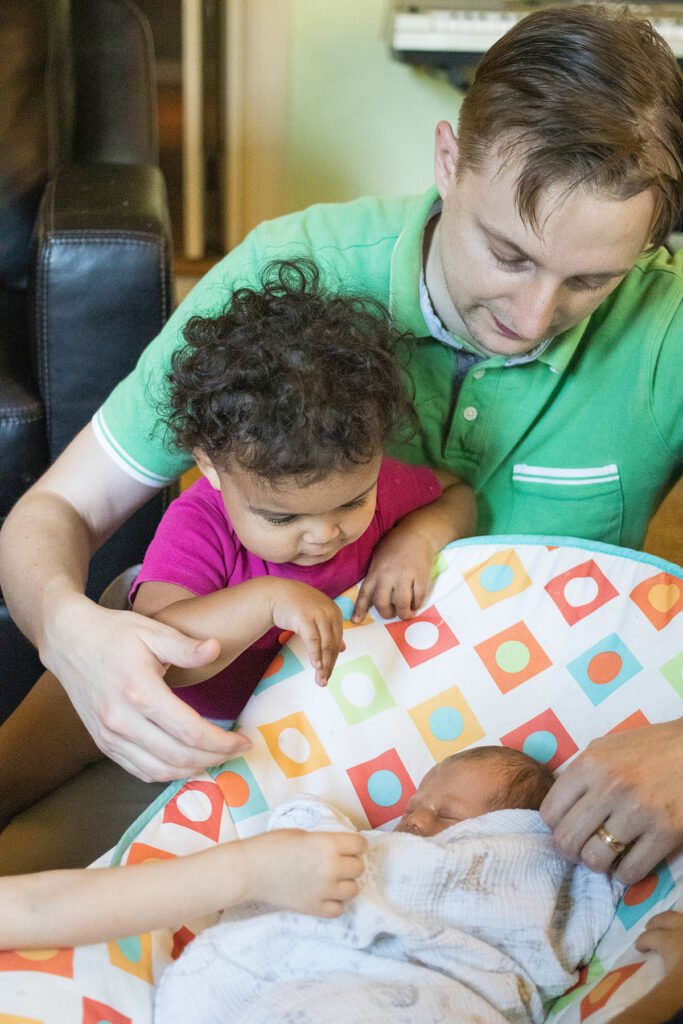 You can find all of my baby/toddler updates for all of the kids as well as general family updates and other family-related posts in the family section of the blog.