We all know that Ramen noodles are amazing. Unfortunately, they aren't the best for you, especially the included flavor packets. The good news is that there are so many healthy Ramen noodle recipes out there.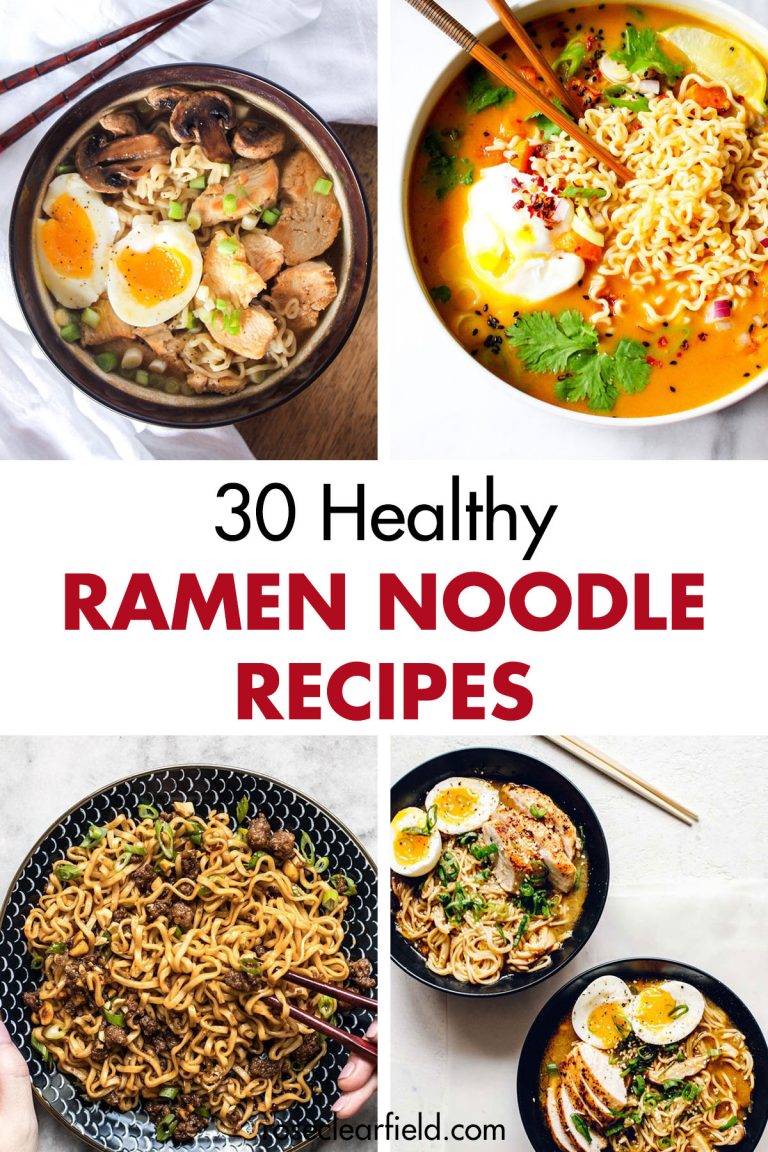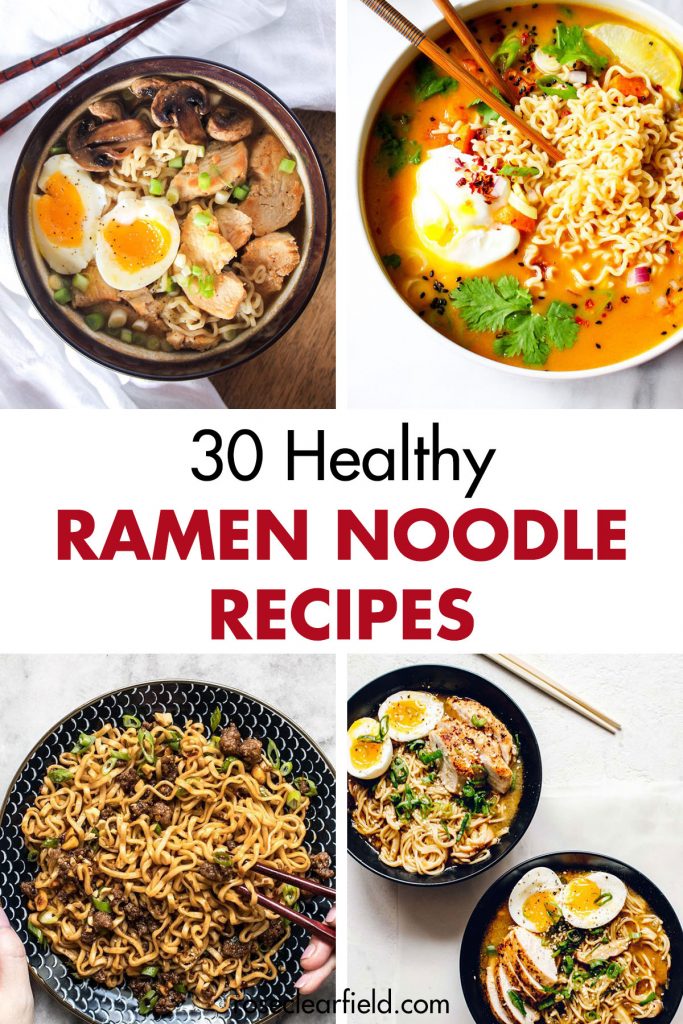 Everyone has simple hacks to boost nutrition in Ramen noodles while still keeping them delicious and quick to prepare.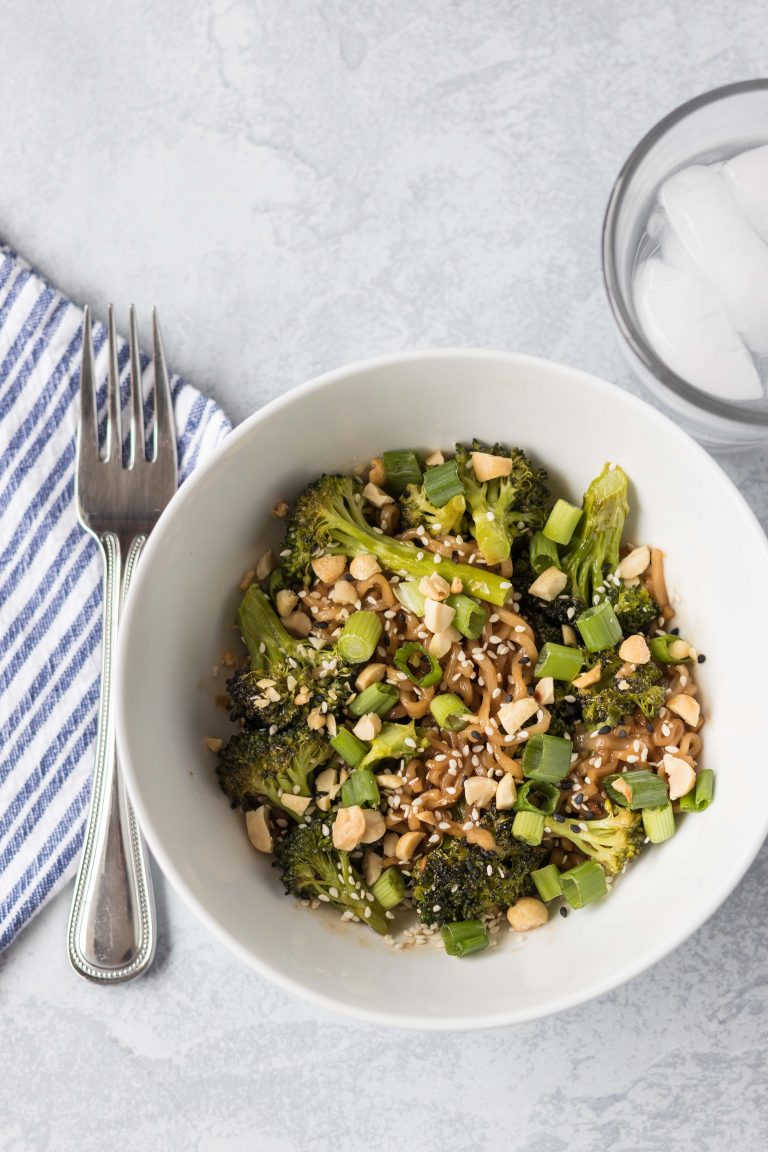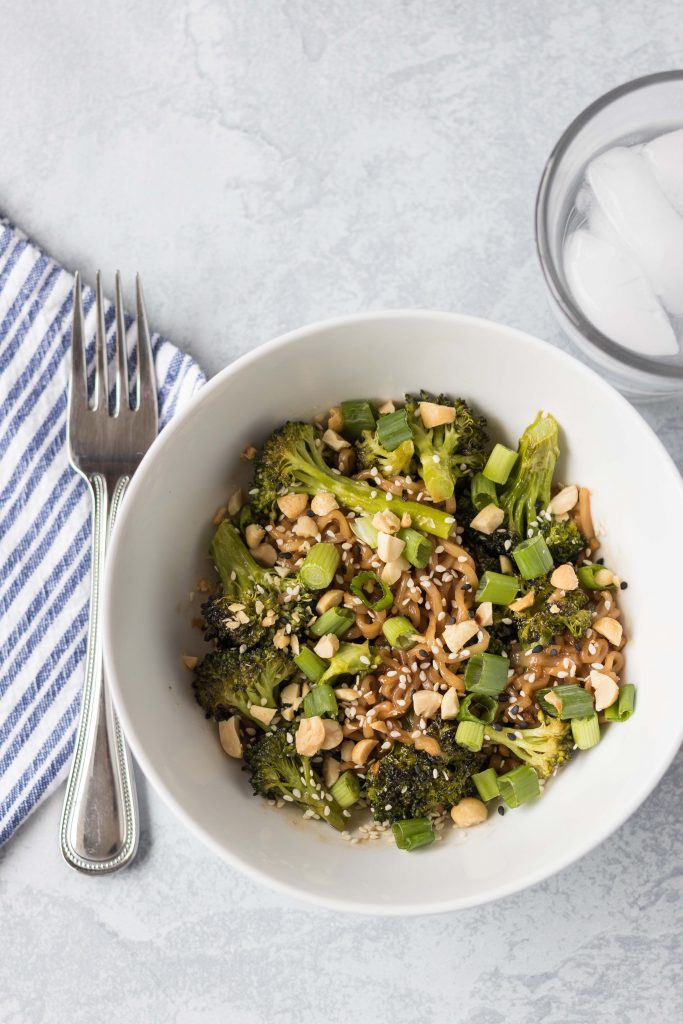 I actually wrote this round-up before I developed my own Ramen noodle recipe, peanut sesame Ramen noodles with roasted broccoli. If you follow me on Instagram, you know that I make this recipe about once a week. While I love having this Ramen round-up to keep branching out with Ramen eating, I come back to peanut sesame Ramen often. I also love using this sauce for tofu, chicken, and shrimp.
This round-up of 30 healthy Ramen noodle recipes will help you mix up your lunch and dinner routine for weeks to come. Enjoy!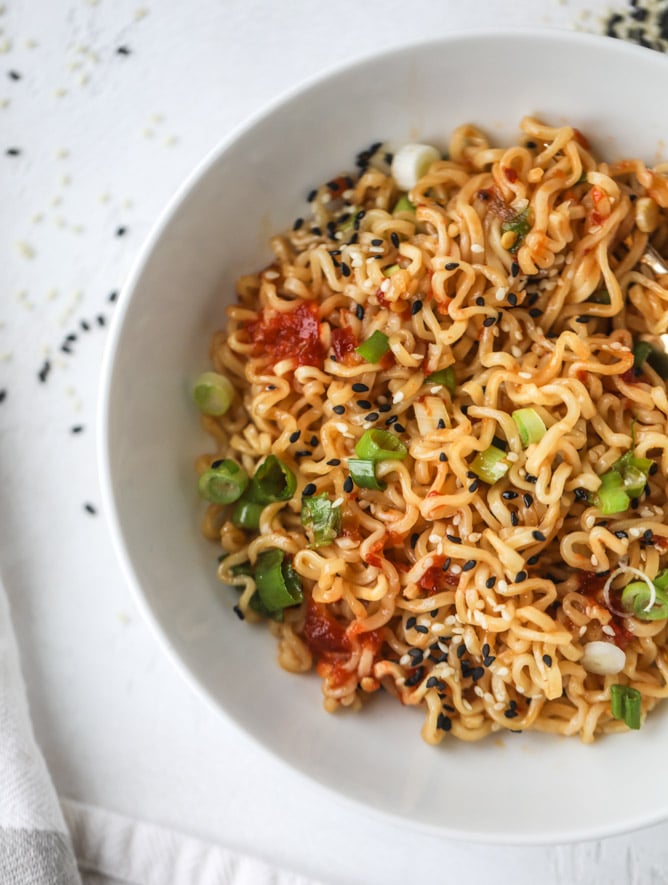 1. 15 Minute Sesame Ramen – How Sweet Eats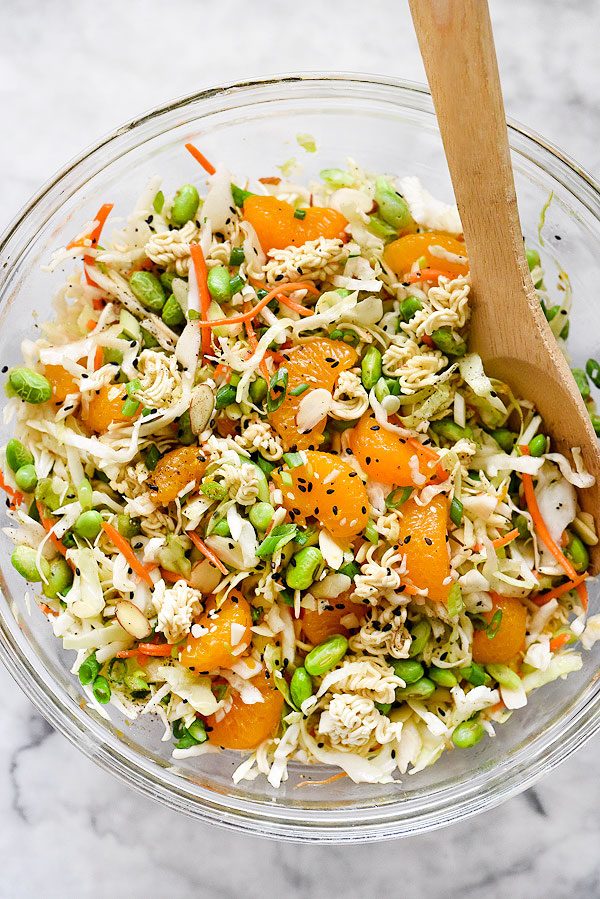 2. Asian Ramen Noodle Salad Recipe – Foodiecrush
3. Slow Cooker Beef Stew Ramen – Ahead of Thyme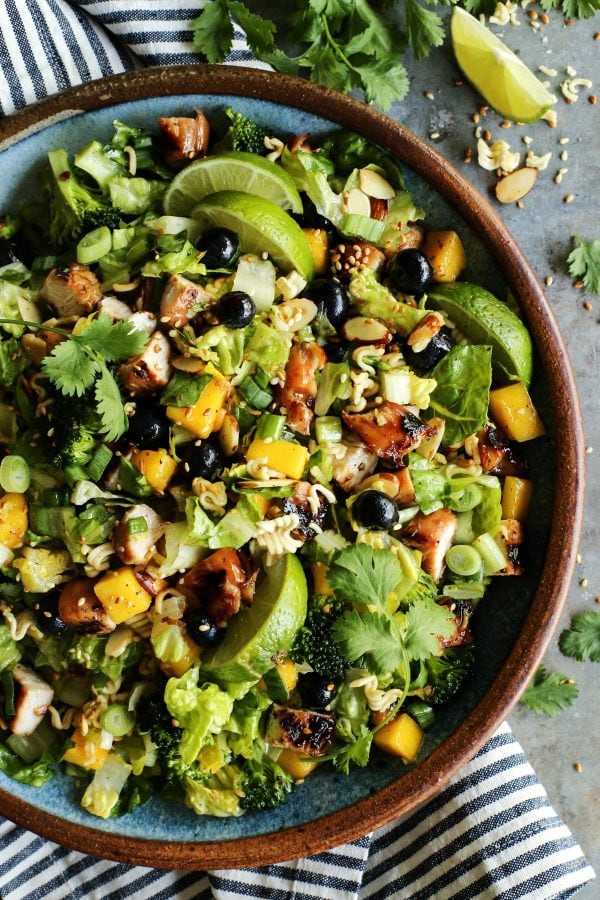 4. Chopped Ramen Salad with Grilled Terikyaki Turkey – A Farmgirl's Dabbles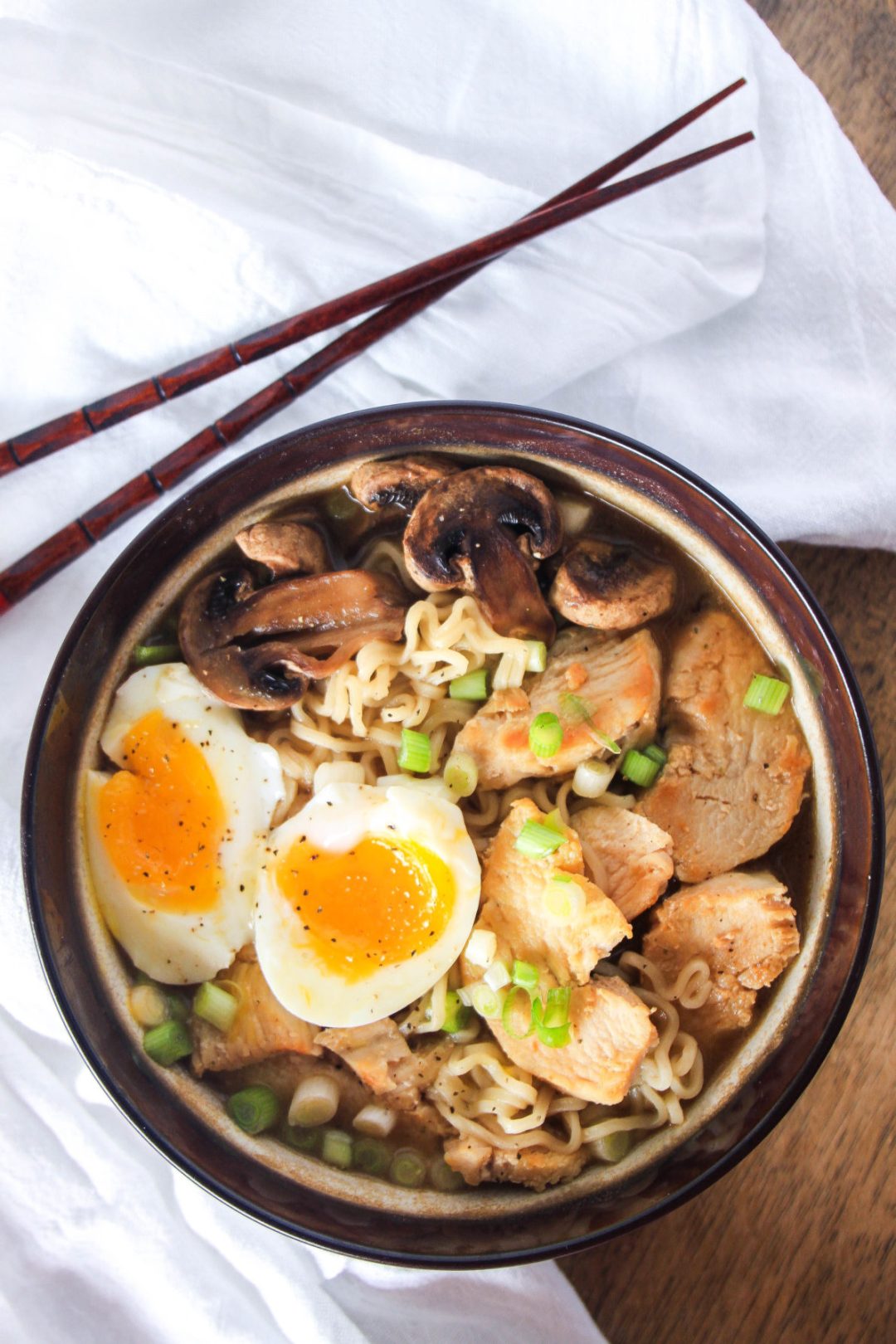 5. Japanese Ramen with Chicken – Wanderzest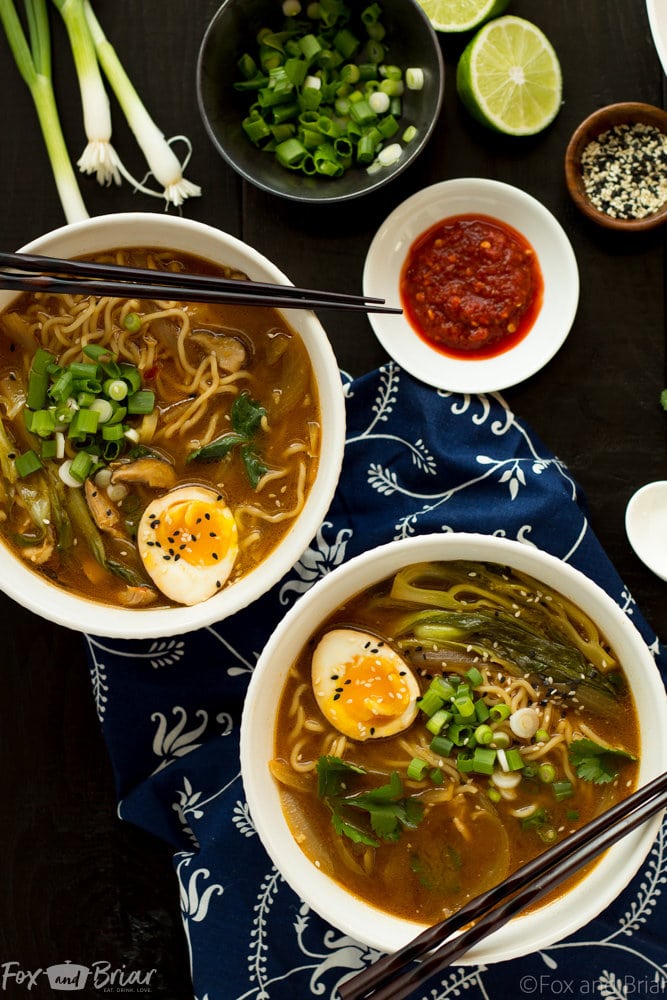 6. Easy Chicken Ramen – Fox and Briar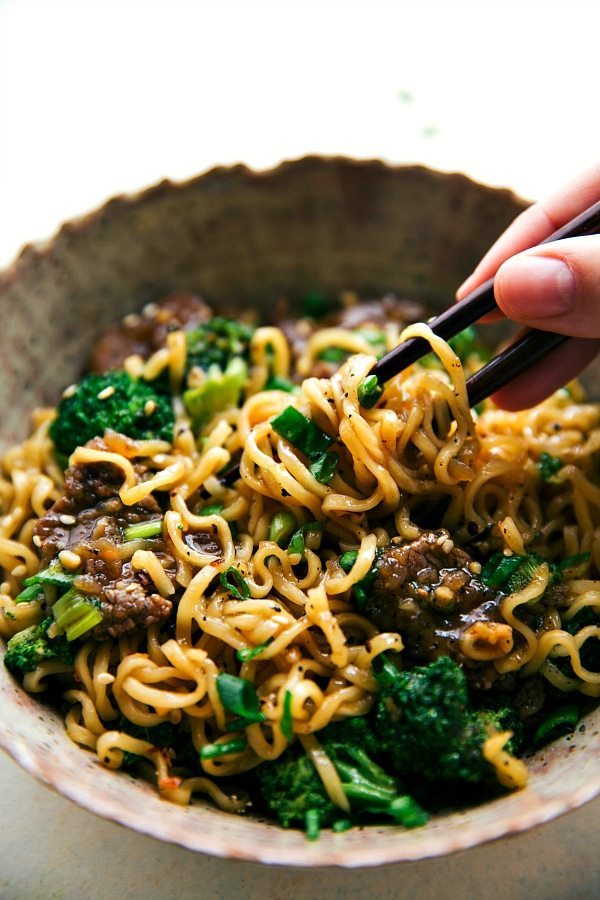 7. Skillet Beef and Broccoli Ramen – Chelsea's Messy Apron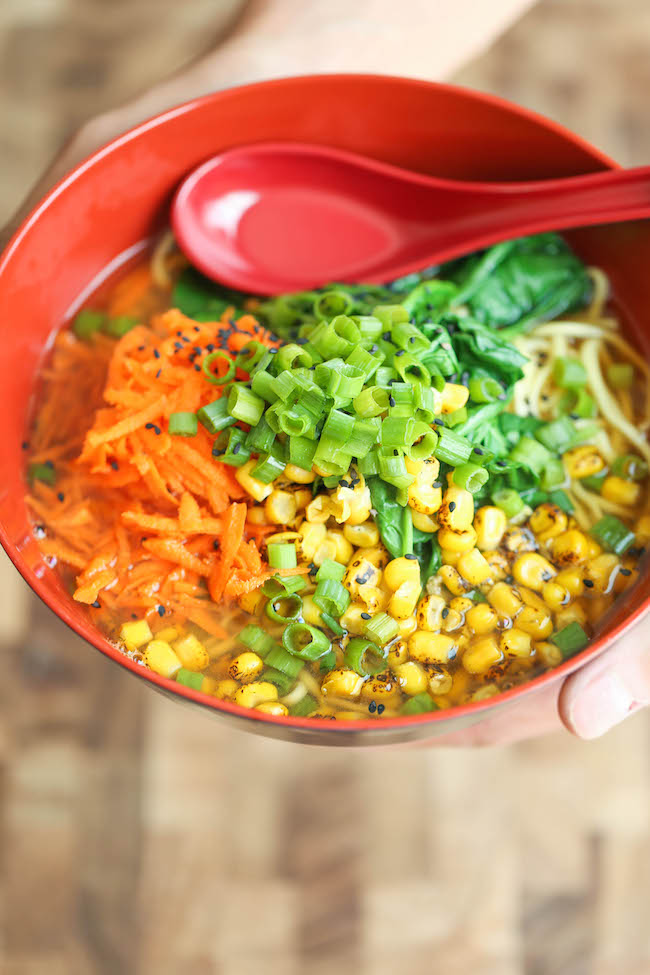 8. Clean Out the Fridge Miso Ramen – Damn Delicious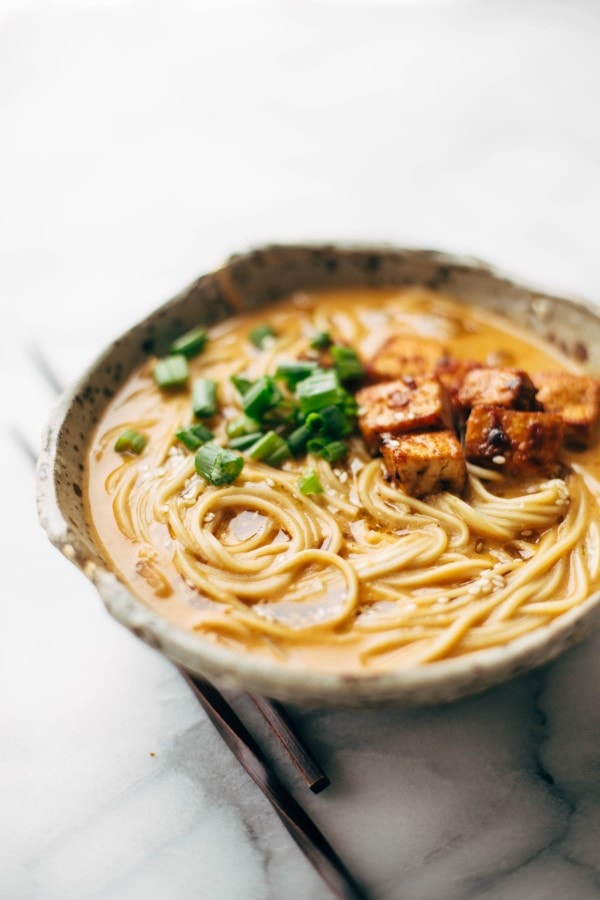 9. Homemade Spicy Ramen with Tofu – Pinch of Yum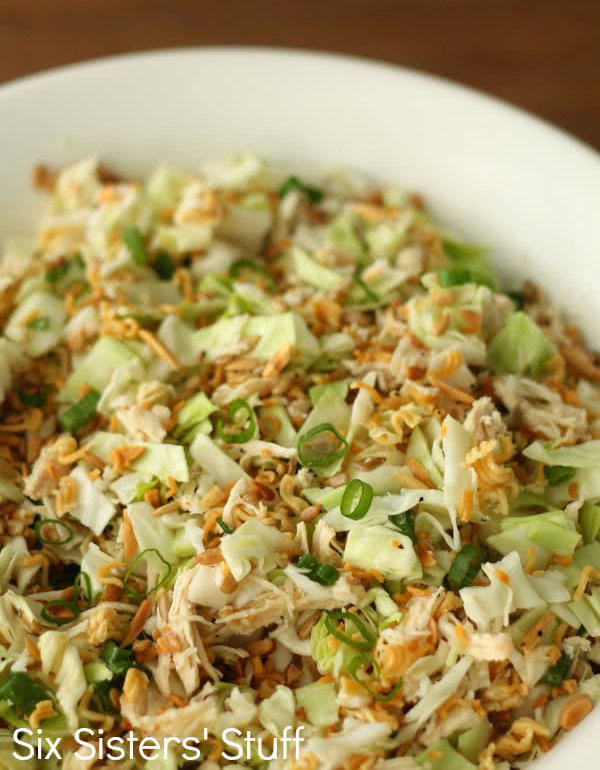 10. Ramen Noodle Oriental Salad – Six Sisters' Stuff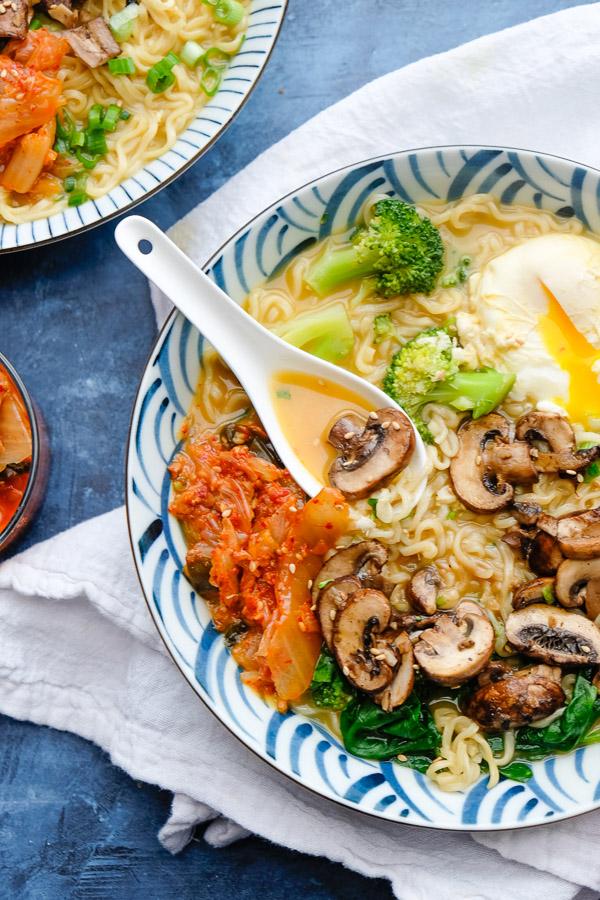 11. Mushroom Ramen – Shutterbean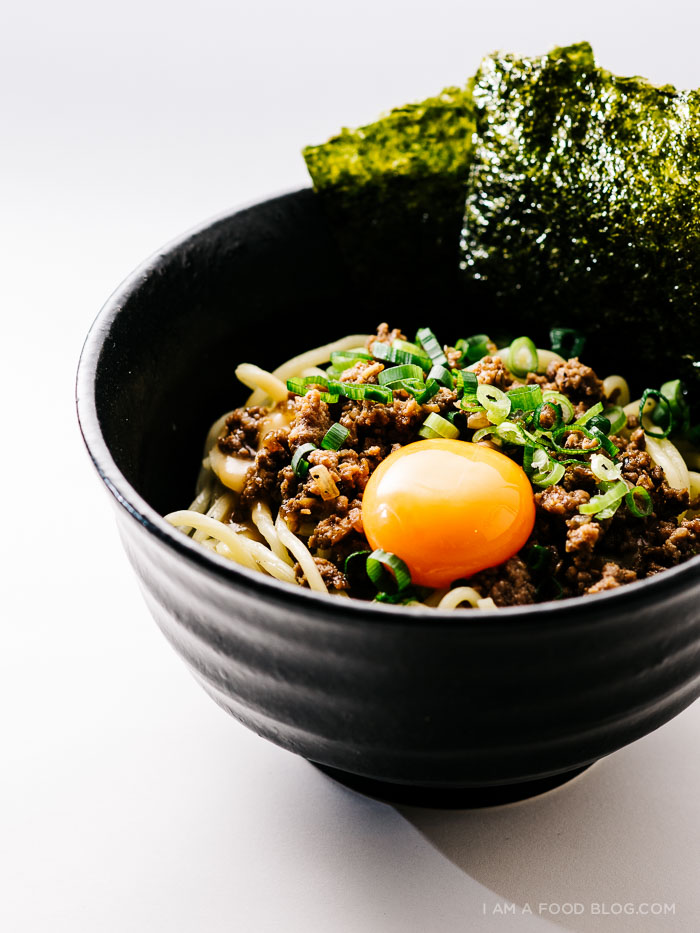 12. Loco Moco Mazeman Ramen – I am a Food Blog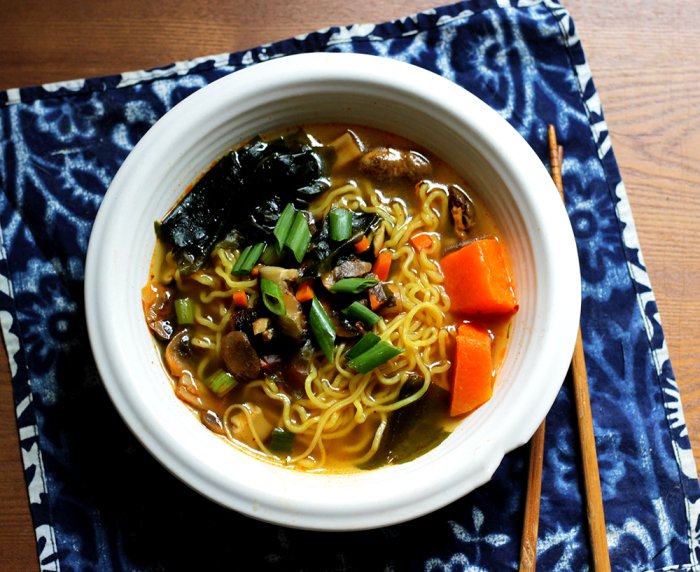 13. Korean Ramen Noodle Soup – Peaceful Dumpling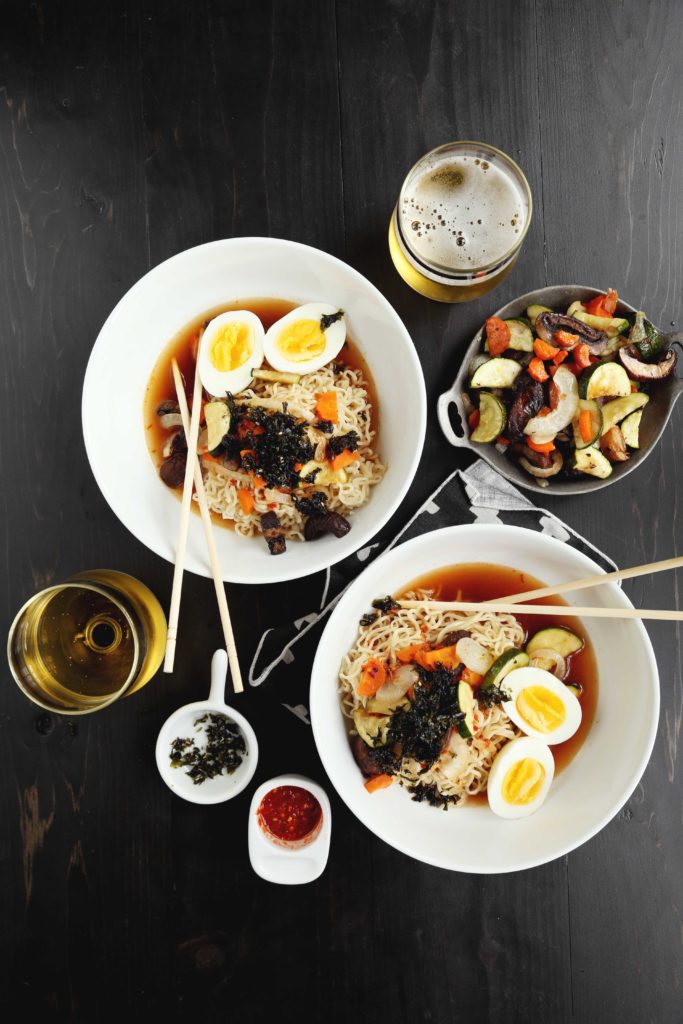 14. Spicy Roasted Vegetable Ramen – Joy the Baker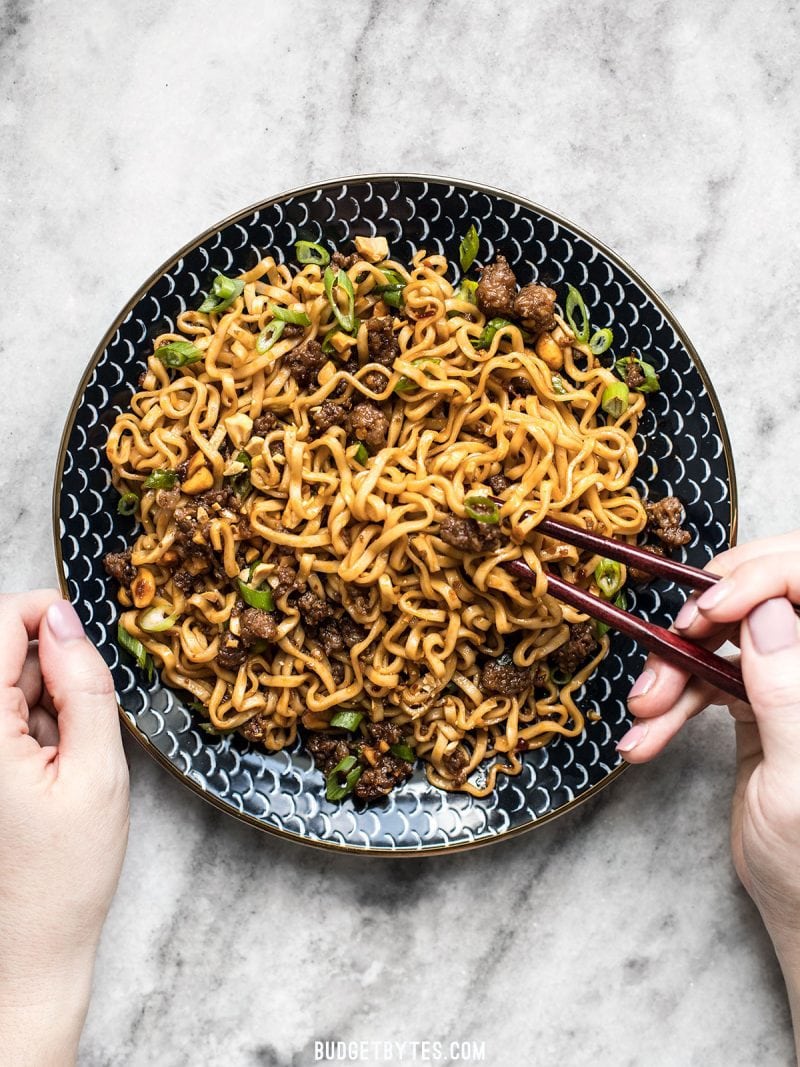 15. Pork and Peanut Dragon Noodles – Budget Bytes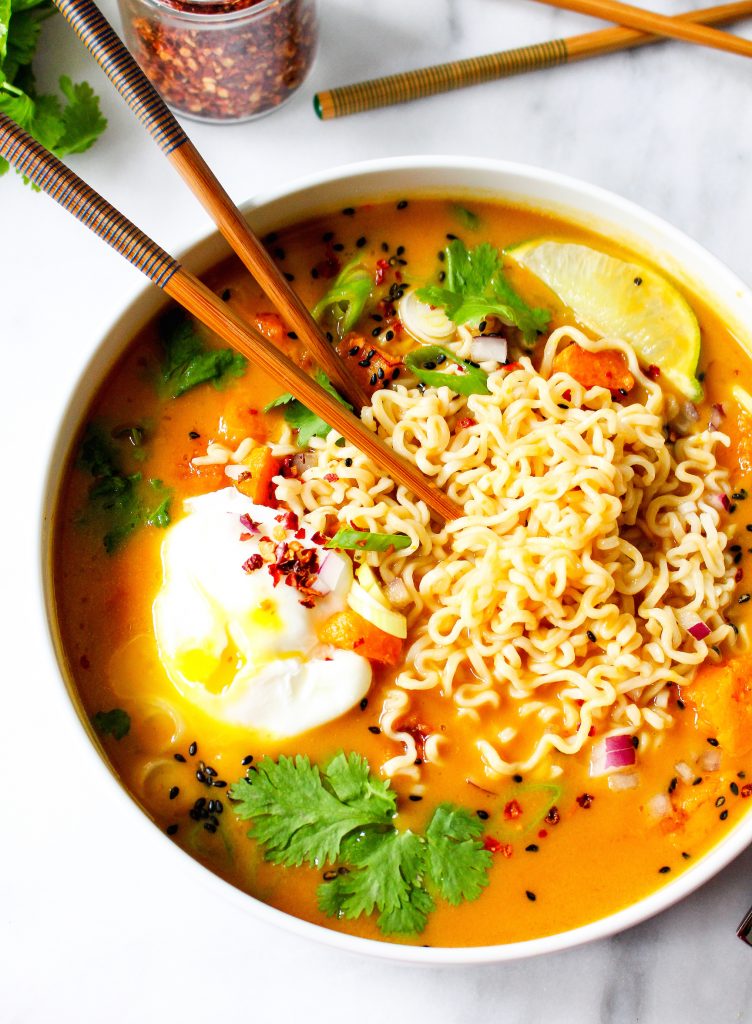 16. Pho-Spiced Pumpkin Ramen – Yes to Yolks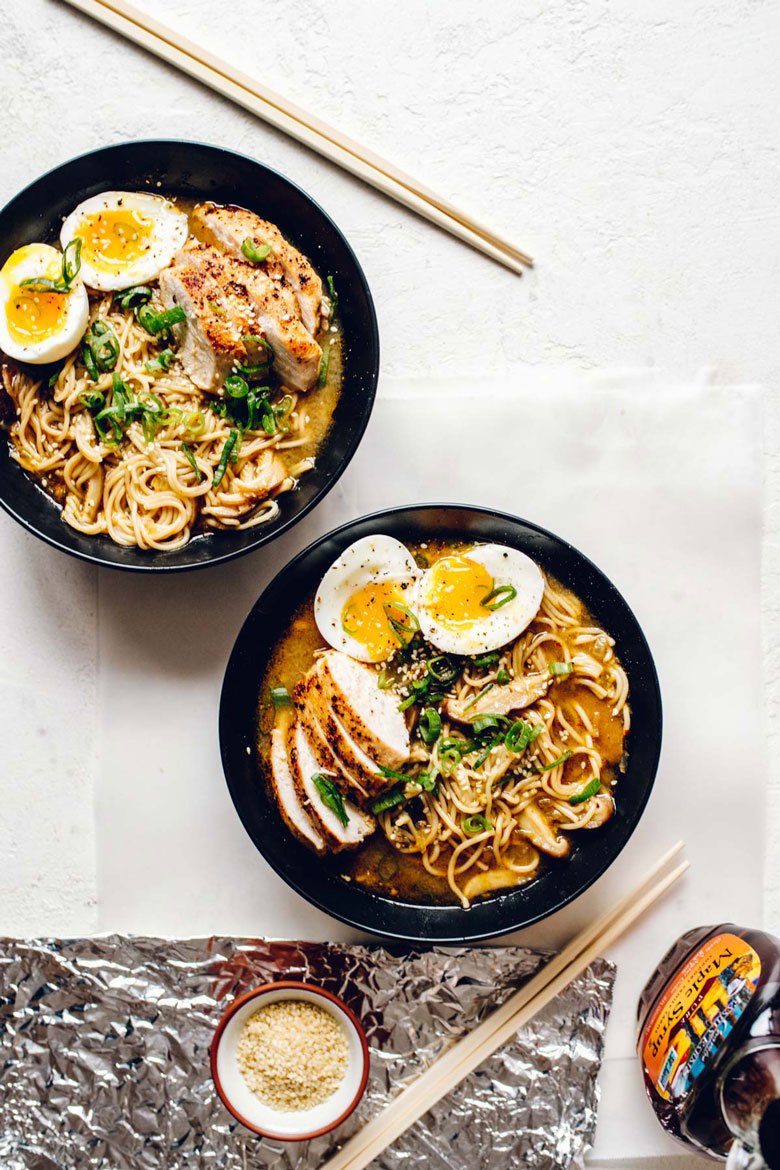 17. Spicy Maple Miso Chicken Ramen – Brewing Happiness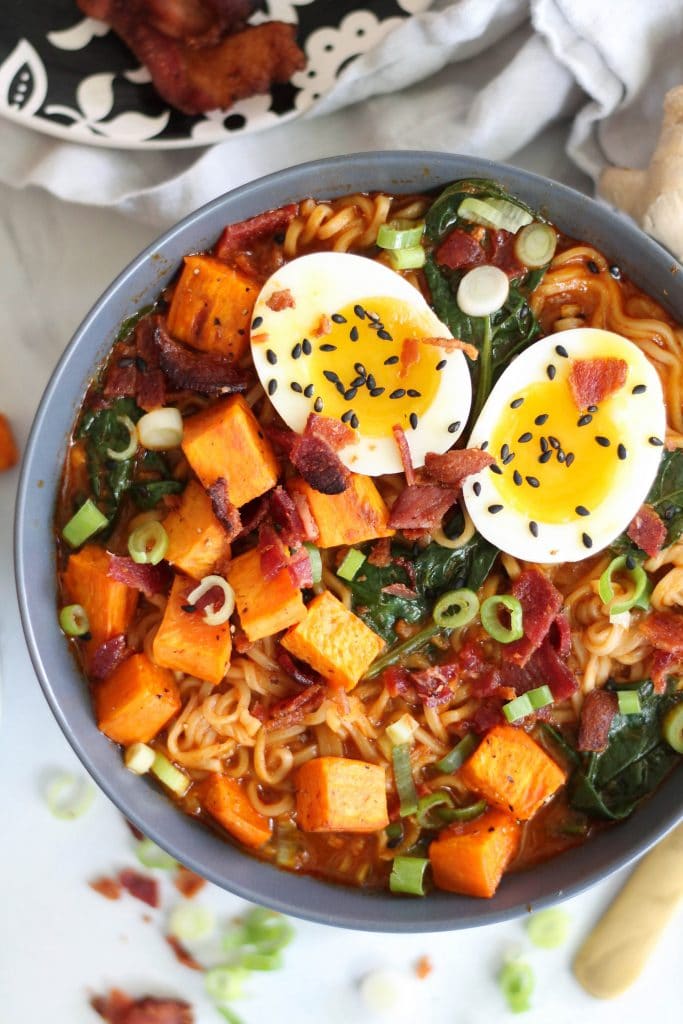 18. Roasted Sweet Potato Bacon Red Curry Ramen – Spices in My DNA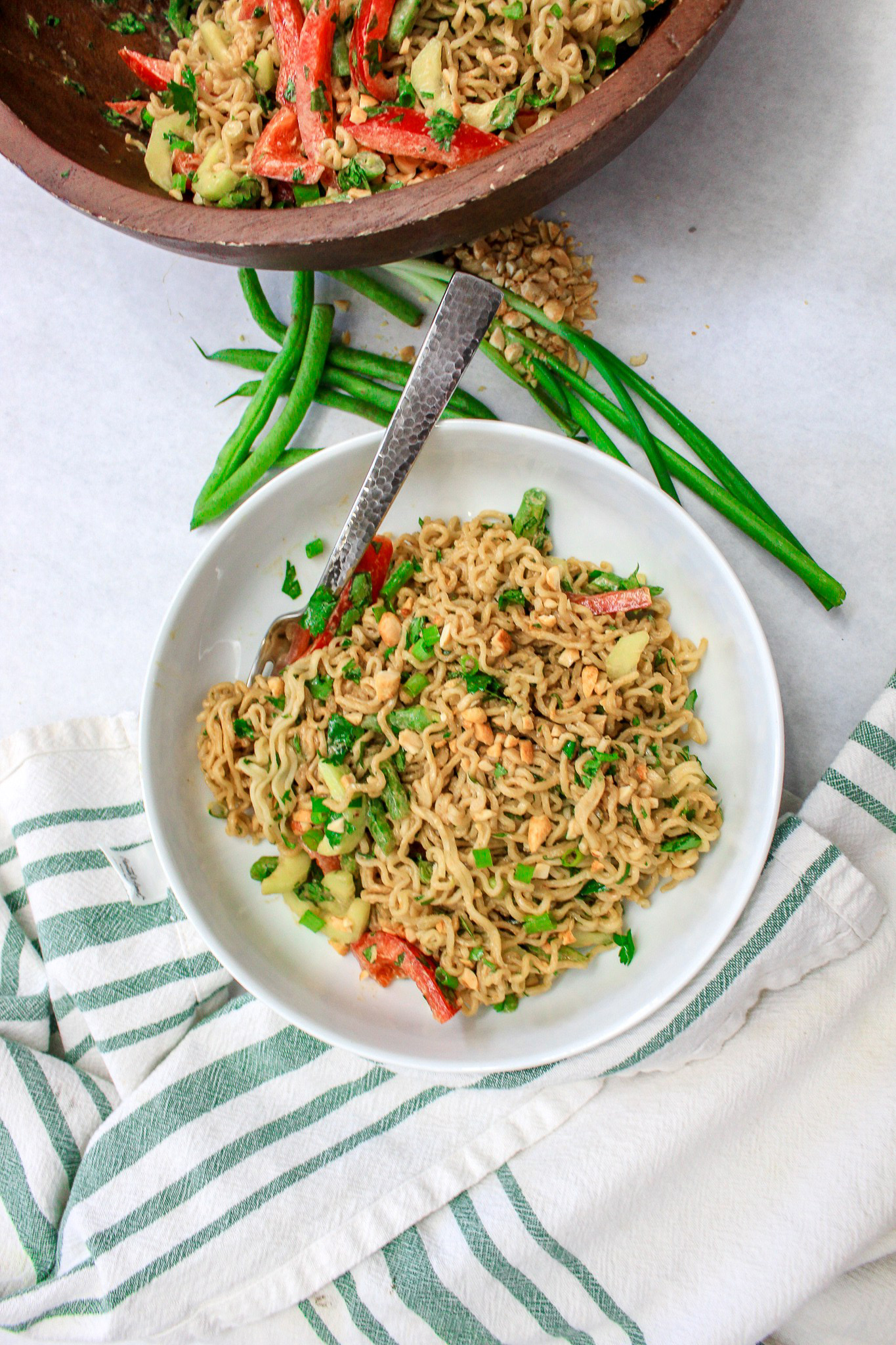 19. Sweet and Spicy Noodle Salad – From Charm to Table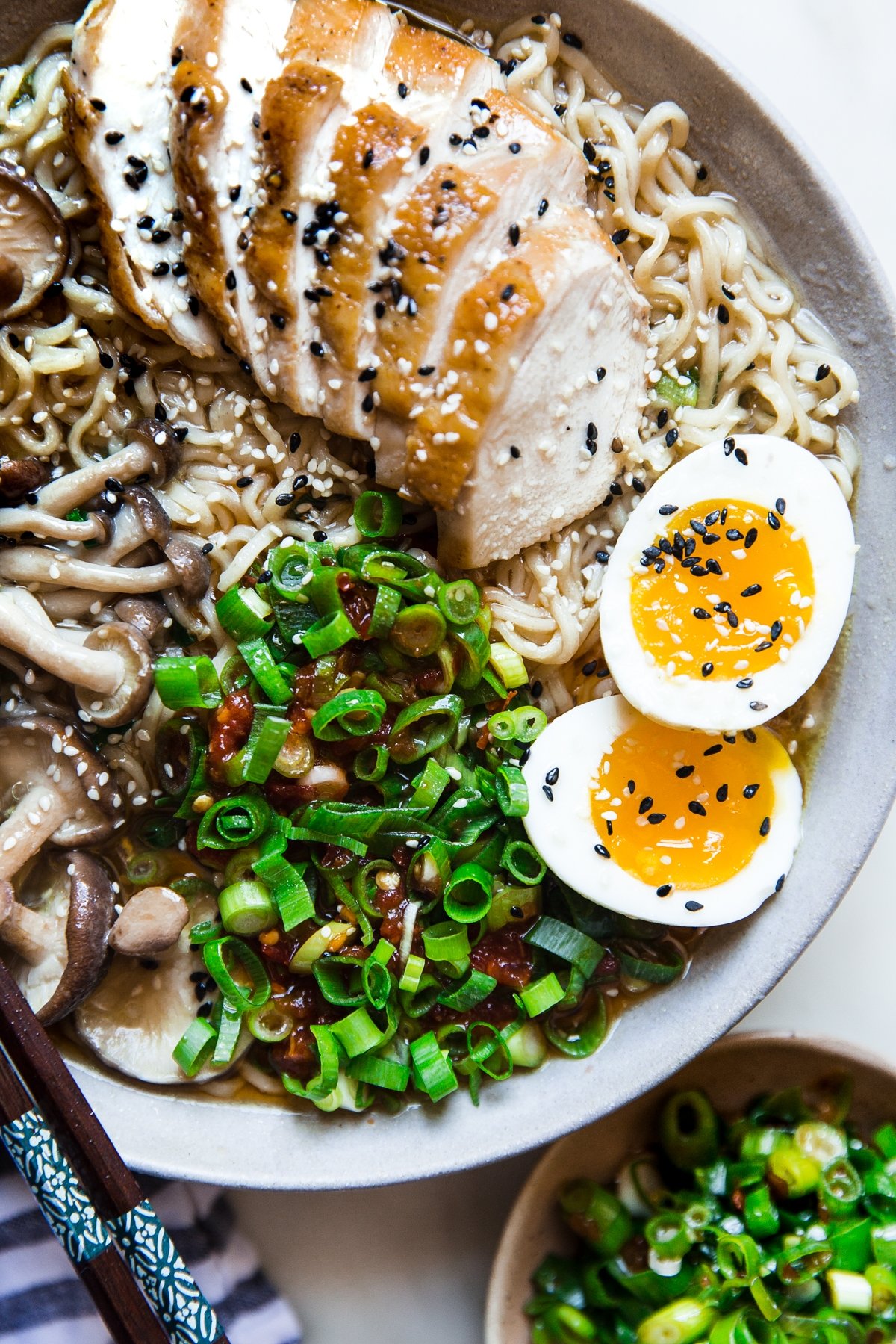 20. Easy Chicken Ramen Soup – The Modern Proper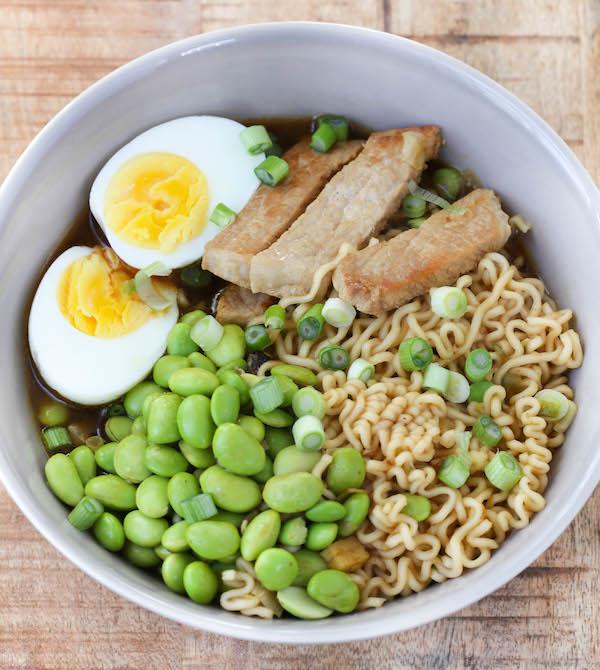 21. Pork Ramen Bowls with Edamame – Greens & Chocolate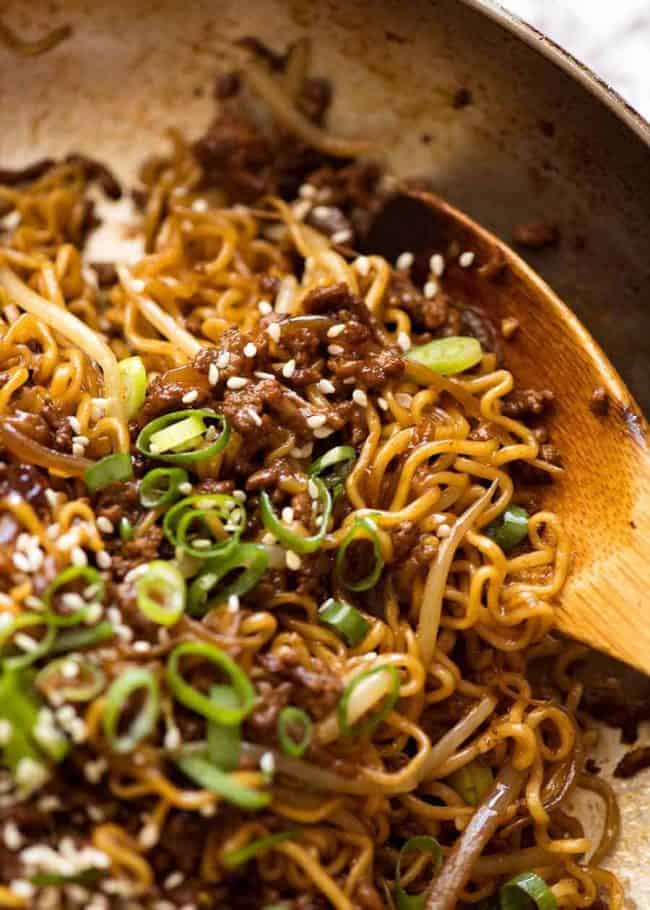 22. Quick Asian Beef Ramen Noodles – RecipeTin Eats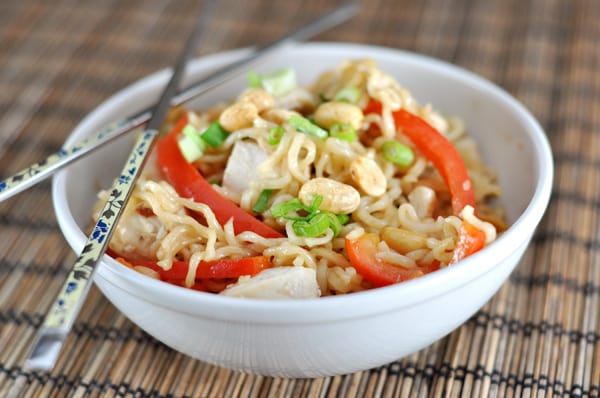 23. Kicked Up Ramen Noodles – Kung Pao Style – Mel's Kitchen Cafe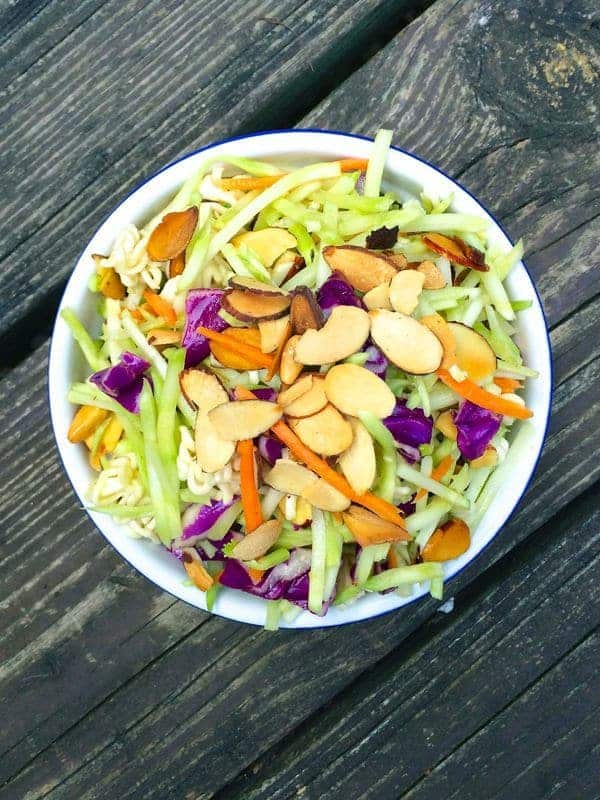 24. Asian Ramen Broccoli Slaw – The Lemon Bowl
25. Carrot Noodle Vegetarian Ramen – Brewing Happiness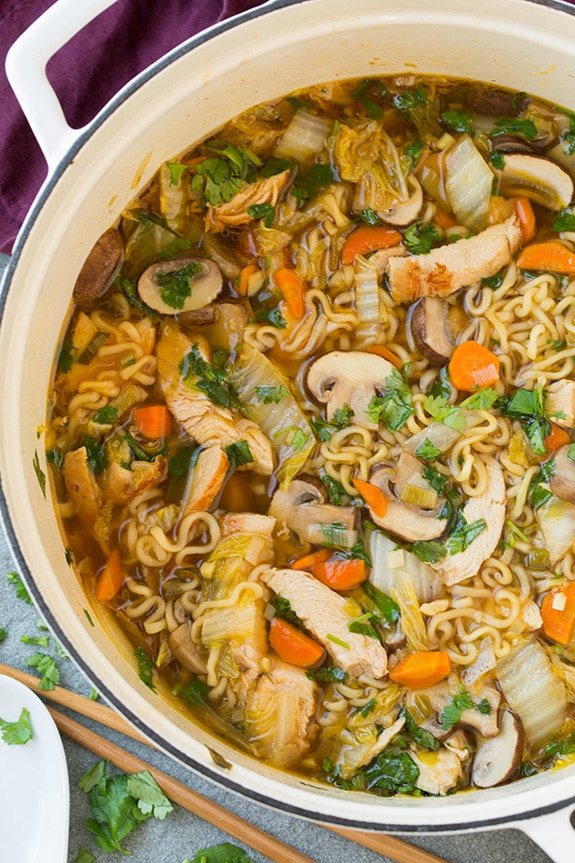 26. Asian Chicken Noodle Soup – Cooking Classy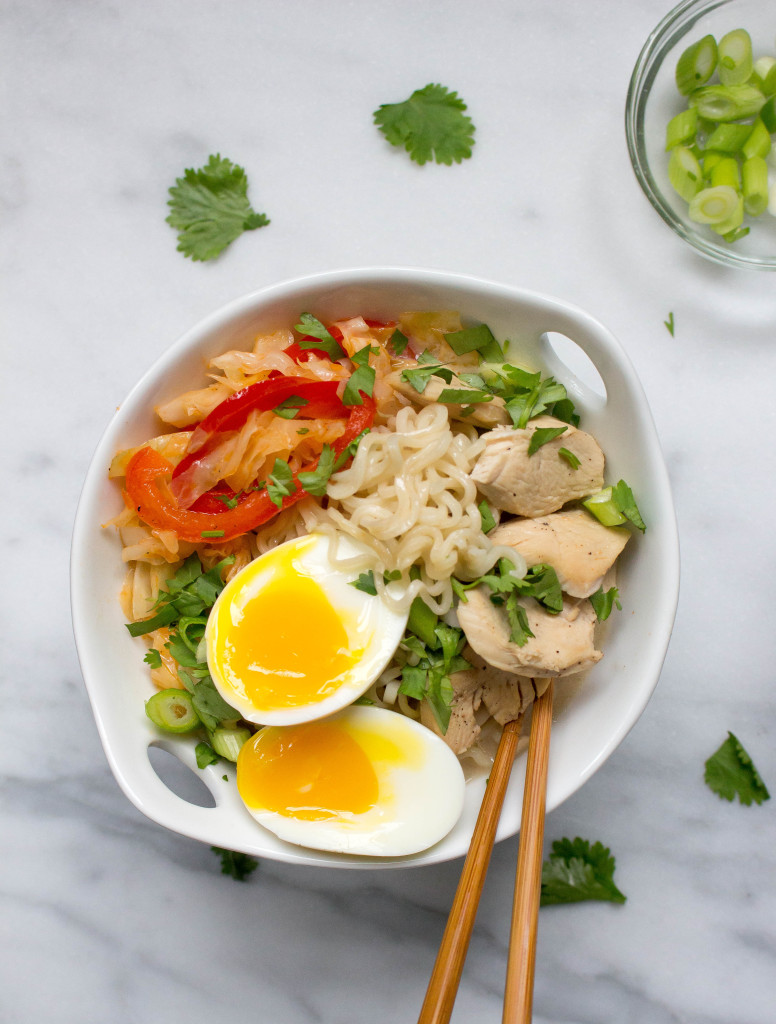 27. Spicy Thai Coconut Ramen with Chicken and Cabbage – Yes to Yolks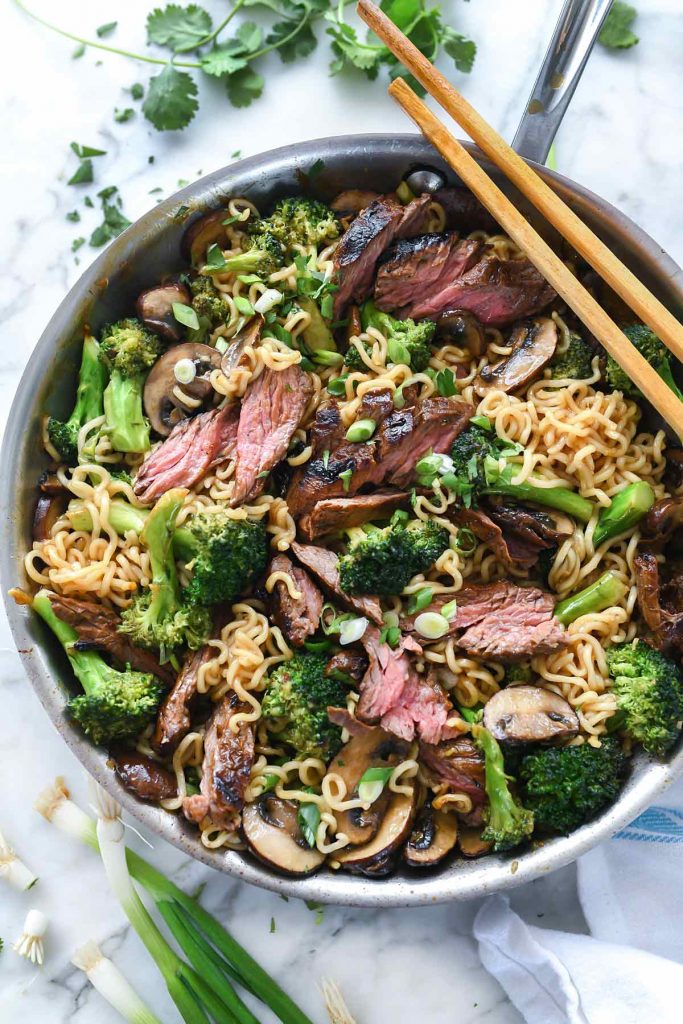 28. Ramen Noodles With Marinated Steak and Broccoli – Foodiecrush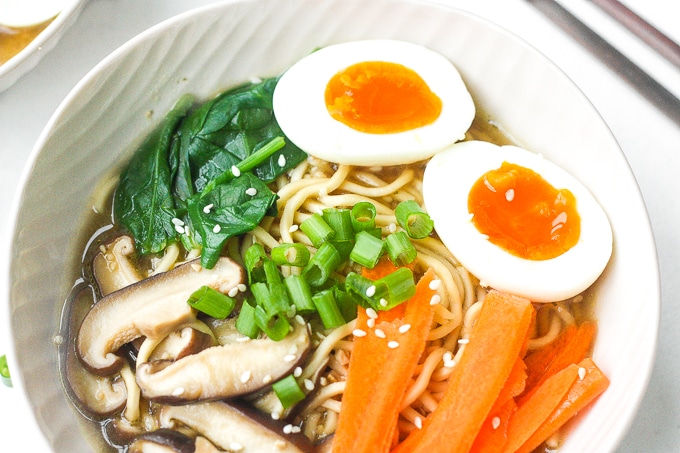 29. Quick and Easy Vegetarian Ramen – Ahead of Thyme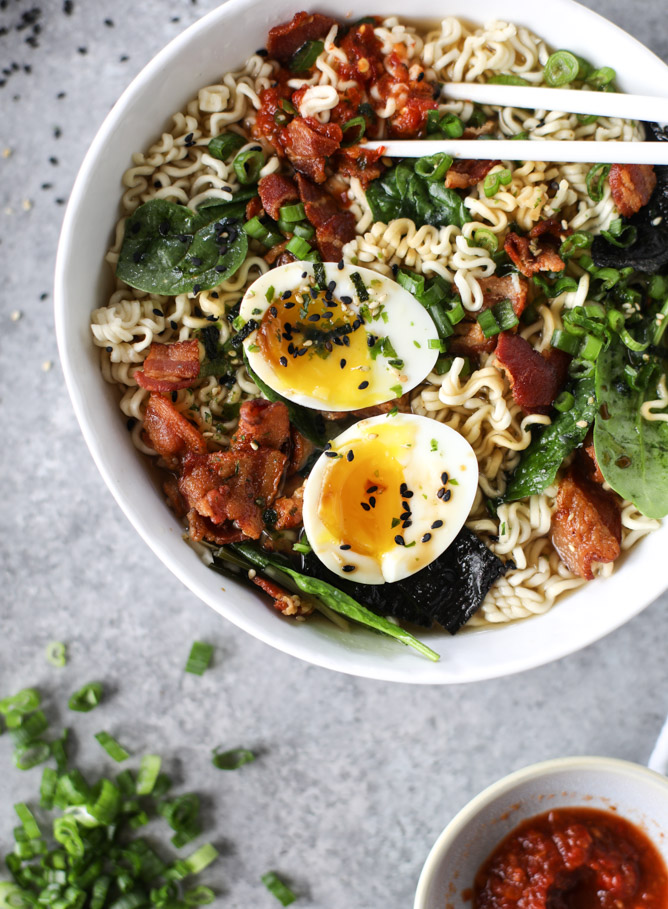 30. Bacon and Egg Ramen – How Sweet Eats
Do you have other healthy Ramen noodles recipes you love to make?
I'd love to hear about your favorite Ramen noodle hacks! Feel free to leave links in the comments.
Pin the healthy Ramen noodle recipes for easy access later!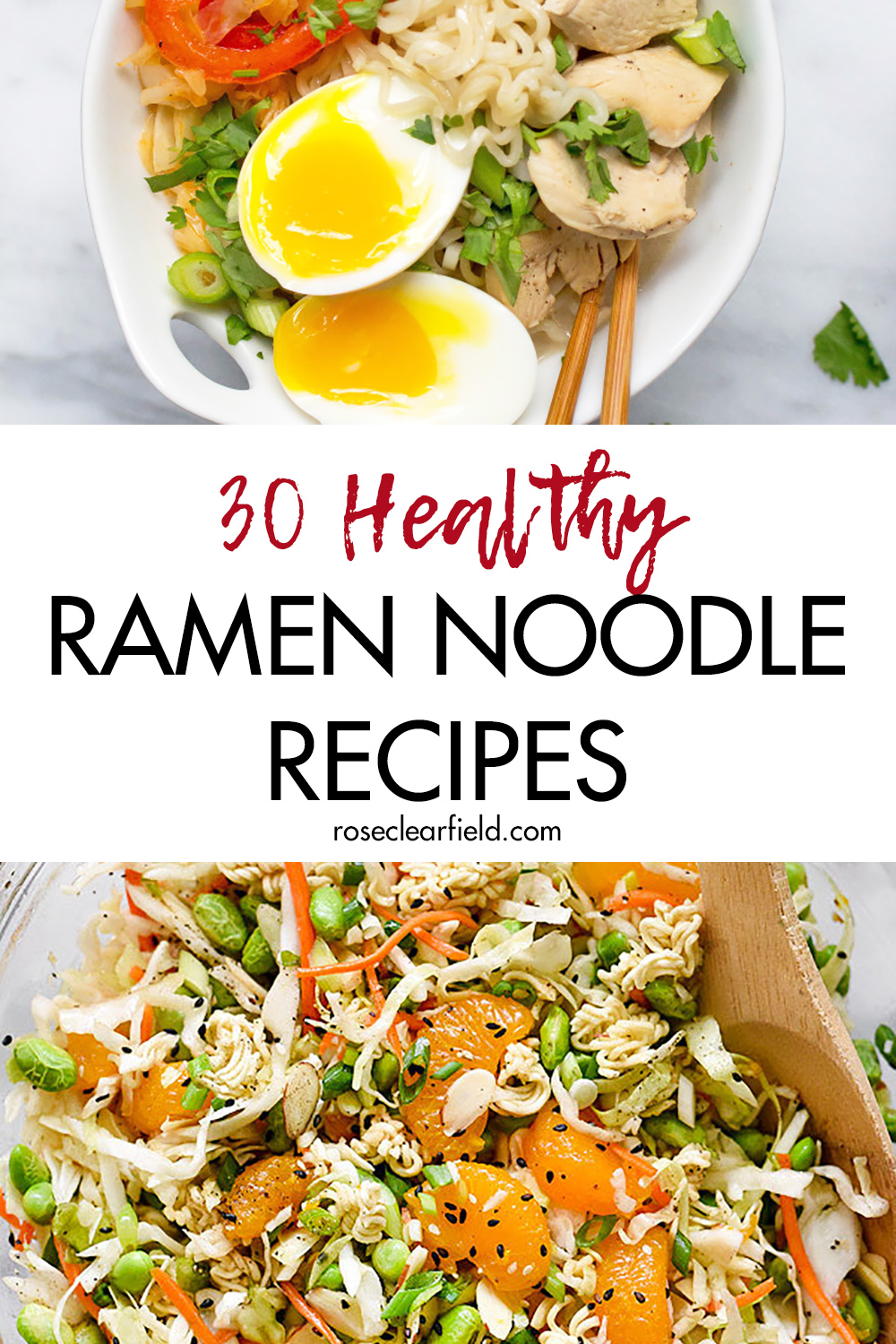 More healthy recipes round-ups: