Today I'm sharing a few of the favorite items Tommy has been loving since my baby favorites: 9 months post. Enjoy!
As always, there are a number of items that (we and) Tommy are still loving that I covered in the nine months posts. I'll be talking about them again, a little more briefly. We all know that babies fly right through clothes and toys. Anything that you can use for more than three months is definitely a plus!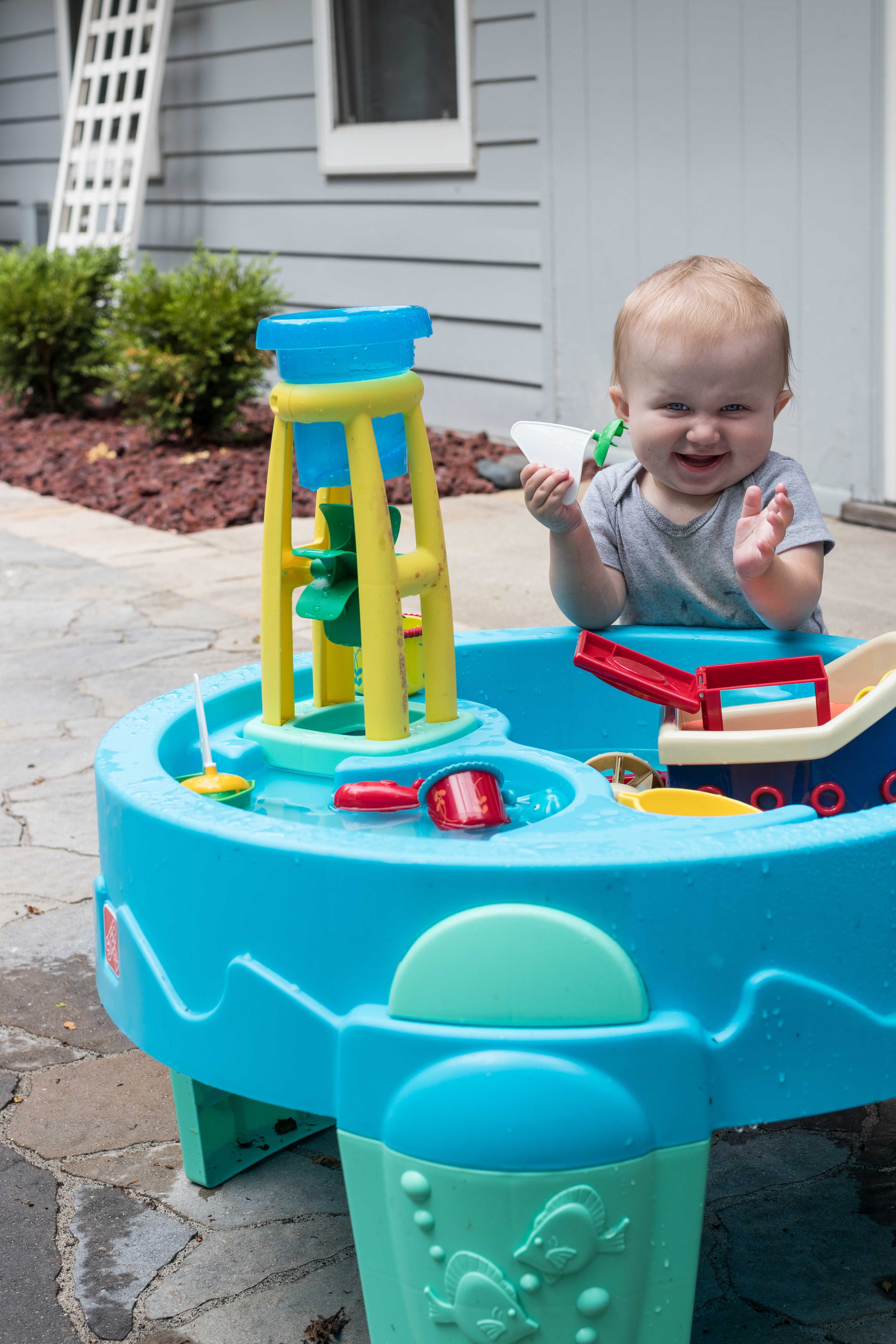 I got Tommy the Step2 Waterwheel Play Table when the weather got warmer, and he loves it. At this age, honestly, he is happy to play with half an inch of water and a couple toys. In addition to the water wheel (which is removable, so you can use it in the bathtub, at the beach, etc.), it comes with a cup and a few boats. We also got the B. toys Fish & Splish set for it, which he likes and will only enjoy more as he gets older.
The VTech Sit-to-Stand Learning Walker has been a popular toy since I wrote the 9 month baby favorites post. For a couple of months, he pretty much exclusively played with the removable musical component. Now that he's so mobile, he absolutely loves walking around with the walker. When he wants a break, then he'll sit down and play with the musical piece.
I talked about the LeapFrog Learn and Groove Musical Table and the B. toys Parum Pum Pum percussion set in the 9 months favorites post, both of which Tommy still loves. My only complaint about the musical table is that it doesn't weigh enough. When Tommy was littler, it would shift all around the floor, even on the carpet. Now that he's mobile, it's hard for him to pull himself up on it without it tipping.
Tommy got the Fisher-Price Little People Choo-Choo Zoo Train for his birthday. It's the perfect piece to pair with his Fisher-Price Noah's Ark and Farm Animal Friends. All of the animals are just the right size for the zoo train. Of course, the zoo train is also compatible with the Little People line. I'm sure in time we'll get more Little People pieces as well.
I don't know if the Fisher-Price Infant to Toddler Rocking Chair is necessarily one of Tommy's favorite items. But it's been a lifesaver for me and Jake on the nights that Tommy is up late (which these days, is most of them). It's a great transition item when kids are too big for bouncy seats. With a max weight limit of 40 pounds, it will be a piece he can use for a couple more years. There are a few rocking chairs on the market. I like this one the best because it has a really sturdy rocker design.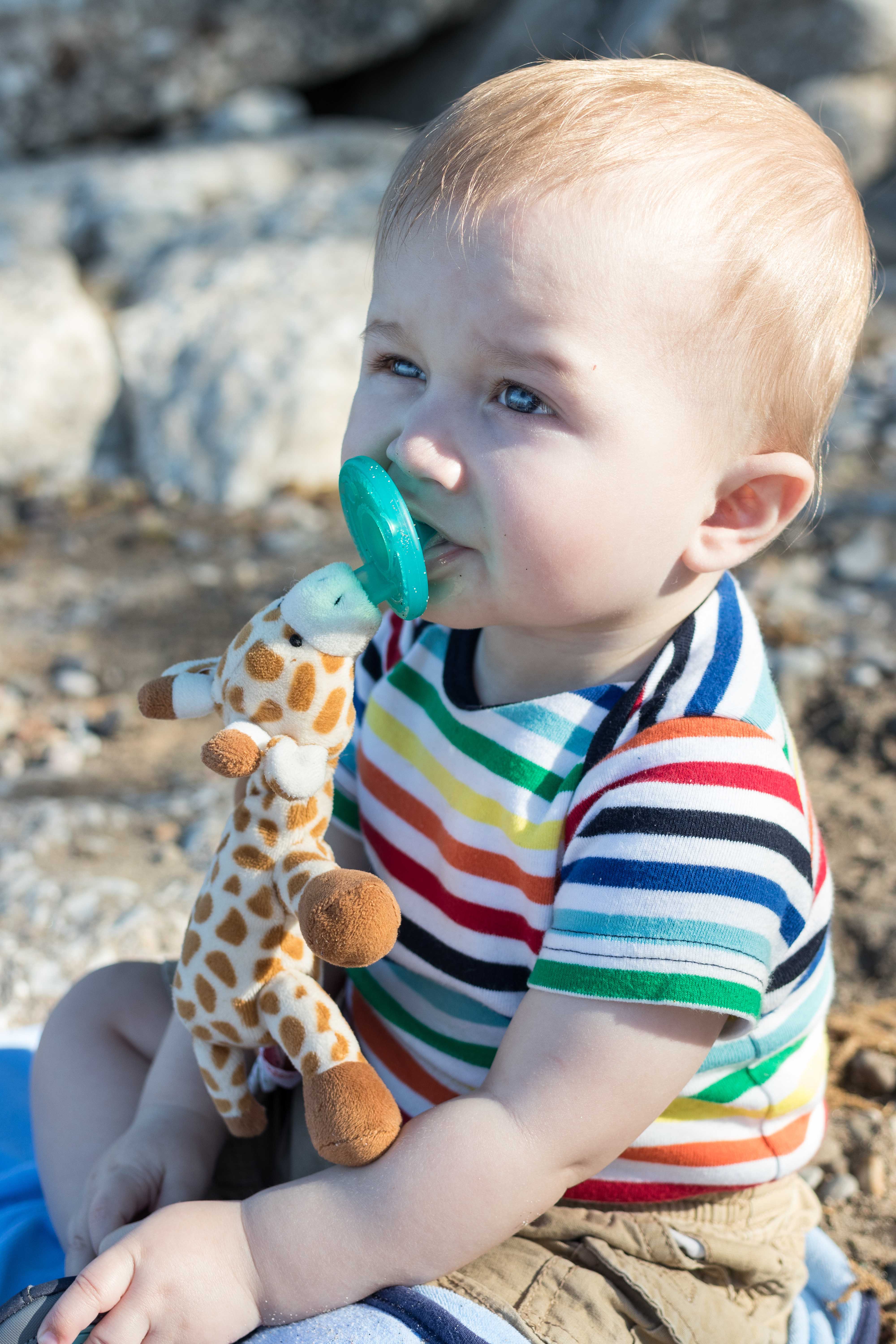 The WubbaNub giraffe remains Tommy's favorite WubbaNub. We don't go anywhere without it, and we own several, so I can throw them in the wash occasionally. (Yes, they are machine washable!) He is at the age where he has no shame about trying to steal other kids' WubbaNubs and will put them right in his mouth.
Tommy's eating regular food daily now, which means we have a full rotation of toddler feeding gear. We're still using the Graco Simpleswitch Portable High Chair and Booster at home and a portable booster seat on the go (friends' houses, restaurants that don't have high chairs, etc.). Tommy wears Bumkins bibs for eating regular food. They are so easy to wash out in the sink, and they air dry quickly. Tommy uses Munchkin 360 cups (both with and without the handles) and when we're out and about, Munchkin snack cups. Tommy is obsessed with silverware and will happily play with and eat off of regular sized silverware. I picked up two different kid-sized silverware sets for him as well. One set comes with a travel case, which is perfect to throw in a diaper bag.
Hands down, Tommy's favorite baby food is Gerber cheese puffs. He also likes the Ranch flavor. Our other go-to baby food right now is yogurt melts. I buy a mix of Gerber and Happy Baby melts (I'ved linked just two kinds, both brands have multiple flavors). Tommy isn't picky about regular food and rarely turns down food we offer him. A few of his favorites the past few months have included lasagna, pulled pork, Mexican food (shredded chicken, tortilla pieces, rice), chicken and dumplings, French fries, and basically any kind of bread. He has tried a handful of desserts and loves cake/cupcakes, tiramisu, and whipped cream.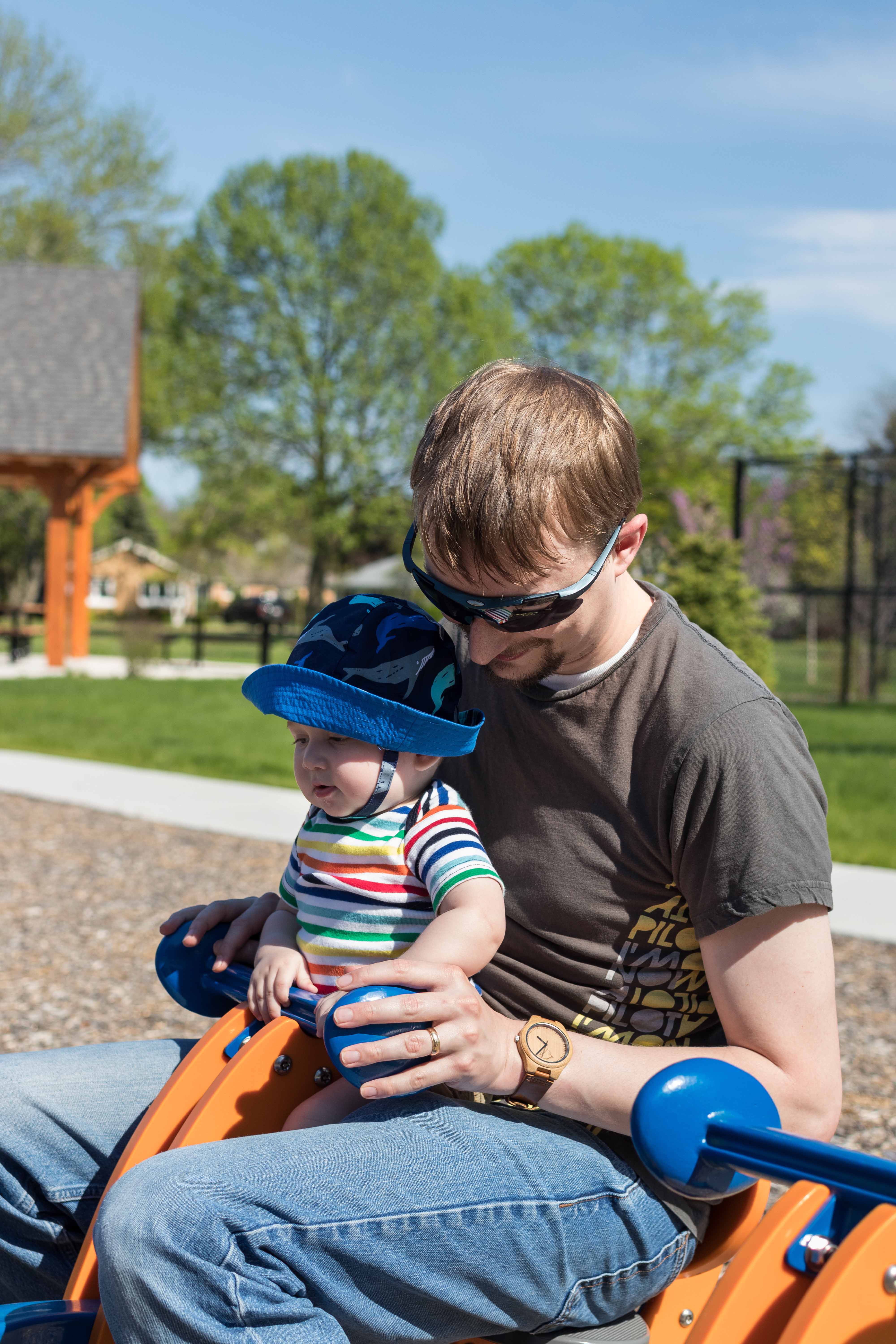 I don't really have any new favorite clothing sources for Tommy. Tommy runs really warm and can't sleep in anything with long sleeves/long legs in summer. I had trouble finding summer pjs and only picked up pairs from Hanna and Carters. In addition to these two brands, most of his other clothing right now is from Primary, Old Navy, and Gap. I remain a big fan of the Offspring and Zutano brands as well. I bought all of Tommy's swimwear and outdoor summer gear (i.e. sunhat) from Target, mostly the Cat & Jack line. They sell out summer stuff in store really quickly. I had better luck finding a range of sizes for summer gear both for Tommy and myself online.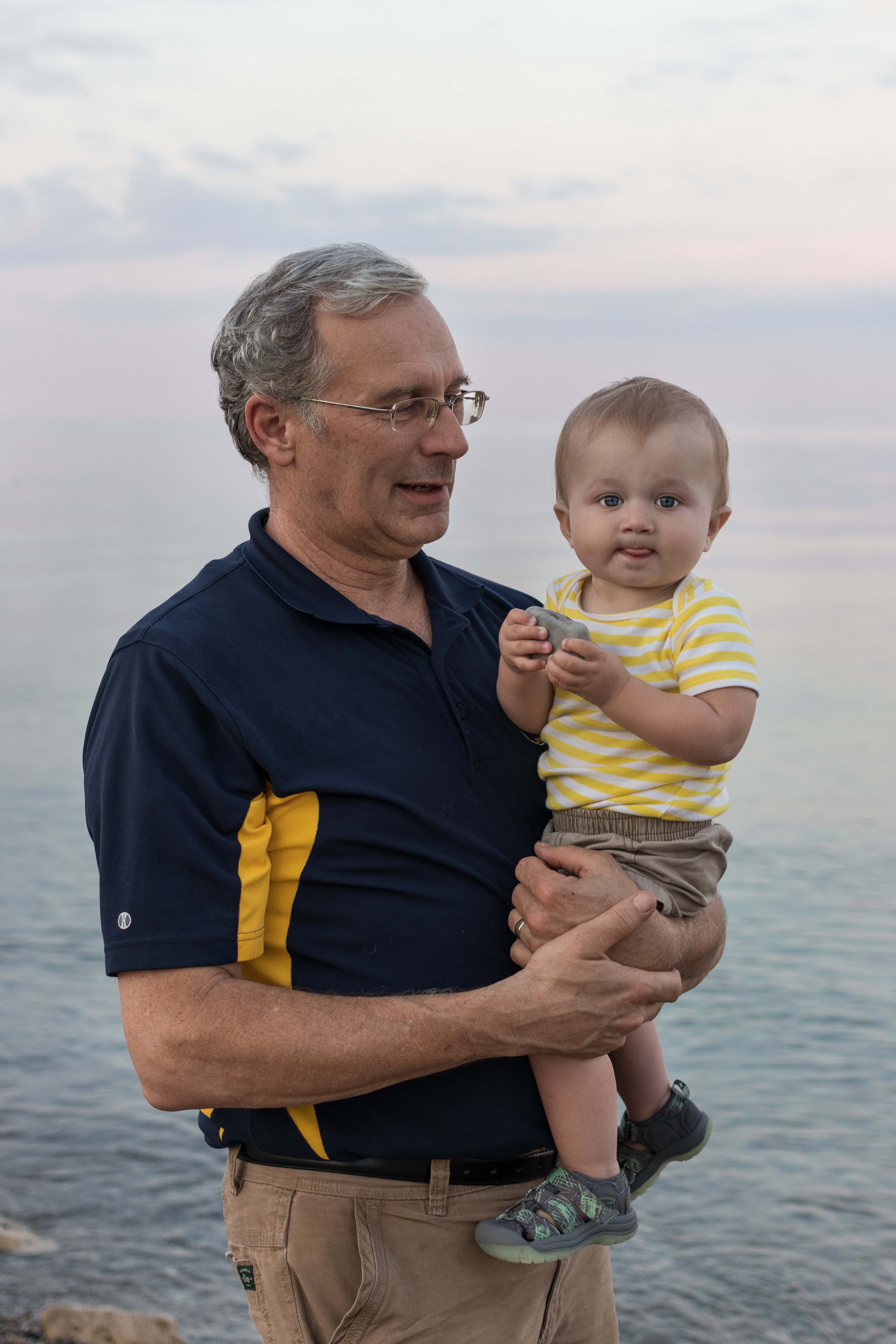 Jessica has always raved about Keen sandals for Max, so that's what I bought for Tommy this summer. They have been his go-to footwear for a couple months now. He loves wearing them (as much as he loves wearing any shoes ha), and we get so many compliments on them. Tommy's wearing size 4 shoes right now. I have a pair of size 5 Keen sandals as well to get him through the first part of the fall. I also have a pair of size 4 Stride Rite sneakers for Tommy that are super cute and perfect for cooler summer days.
In some of my other baby posts, I've talked about my two favorite water bottles. As we're still in the thick of summer weather, it's worth mentioning them again. If you need a gift for a new mom, both of these water bottles are great options. I've been using my Hydro Flask (18 oz.) with the straw lid for longer and still love it. More recently, I got a YETI tumbler (20 oz.), also with the straw lid, and love it, too. Personally, I love the 18/20 oz. size. It's not awkward to carry but is plenty big enough for long days, such as going to the zoo, running errands, and visiting Chicago.
[Disclaimer: I was not sponsored to talk about any of the products in this post. All of the items I discuss are items we bought ourselves or received as gifts. There are a few affiliate links in this post. Thanks for your support!]
Mamas, what items do you own and love for yourself or your little one?
Feel free to link products in the comments!
More baby favorites: