It's become an annual tradition to attend the yearly orchid show at the Chicago Botanic Garden.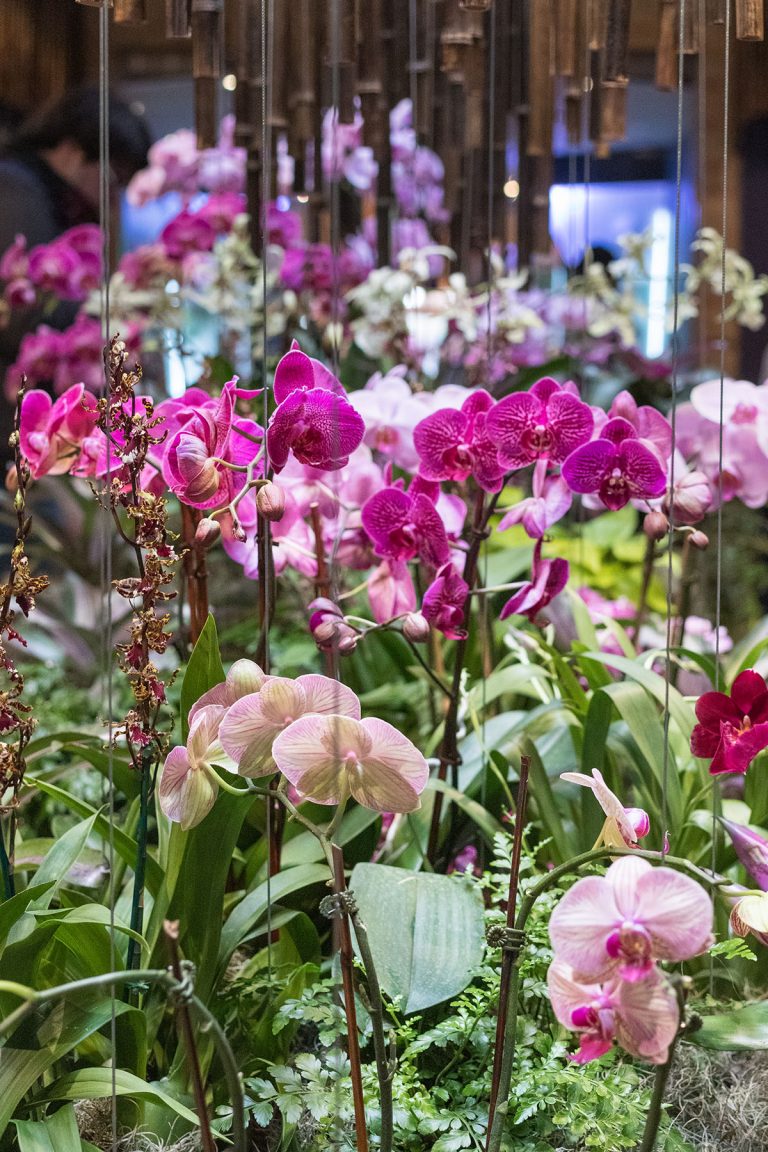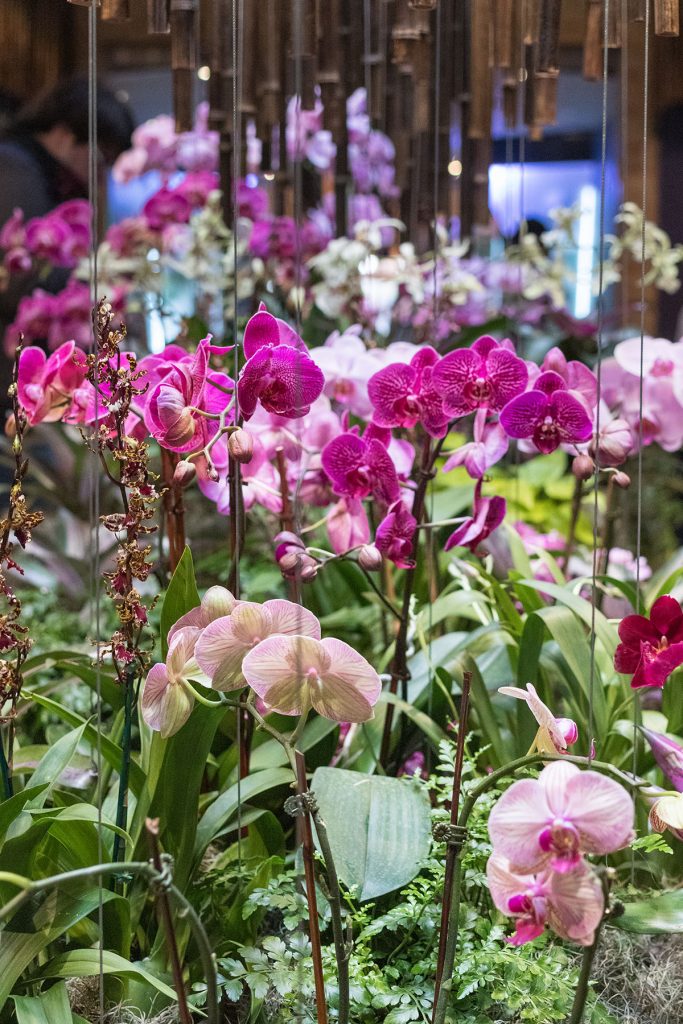 And yes, it feels 100% ridiculous to be posting about orchids in the middle of the coronavirus epidemic. I know that pretty much everyone reading about the show at this point in the epidemic isn't going to go during the final couple weeks.
But this is what I had planned on the blog today and life will keep moving along, even when the present looks extremely bleak. I shared the 2017 Orchids in Vogue, 2018 Asia in Bloom, and 2019 In the Tropics orchid shows and didn't want to miss documenting 2020 Brilliance.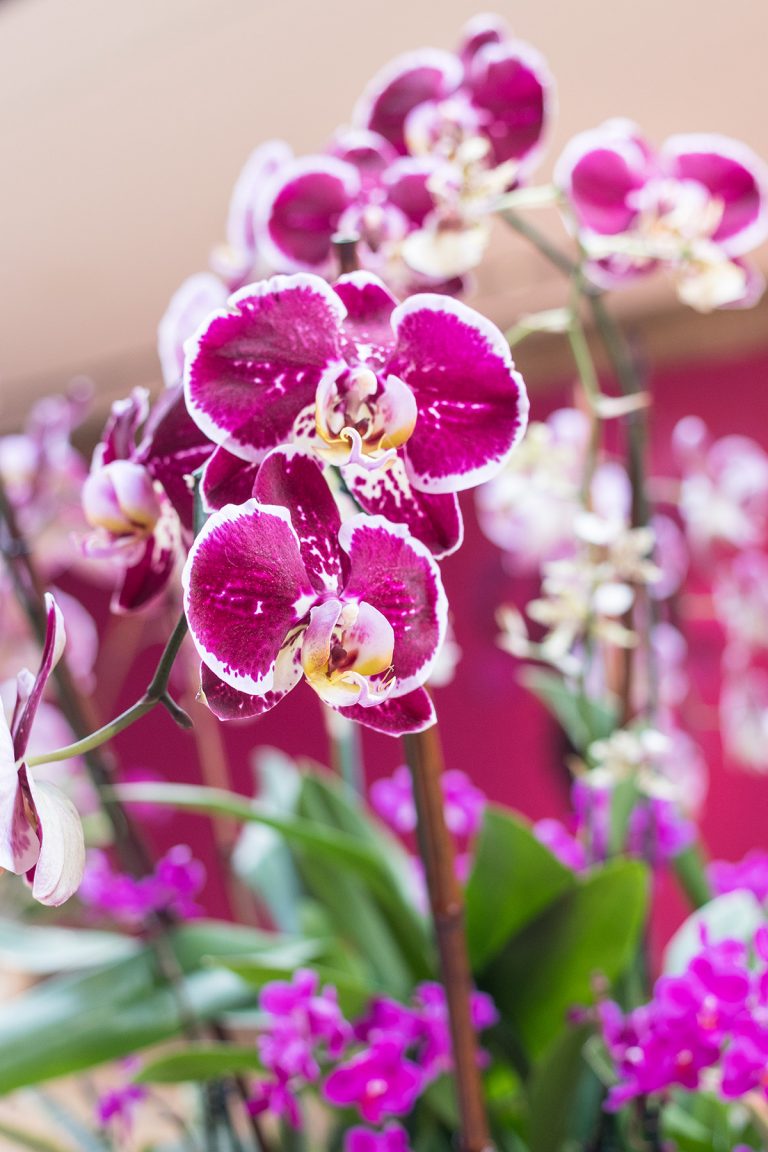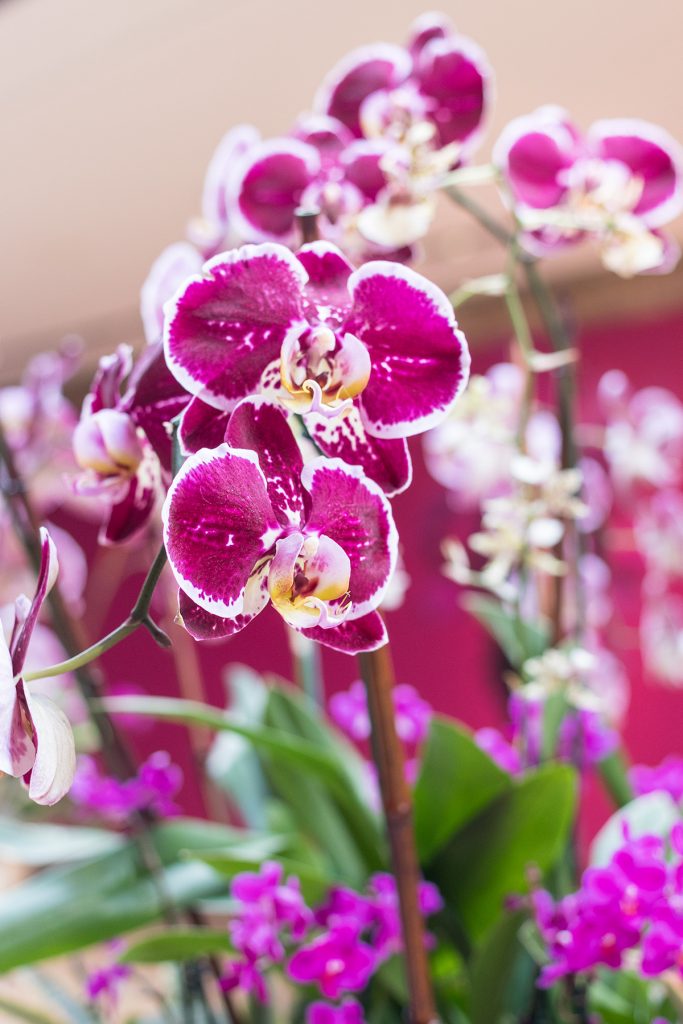 The Chicago Botanic Garden orchid shows are always fabulous. Orchids are such stunning flowers, and you'll be hard-pressed to find another show with such a wide variety of orchids in such a large number of displays. Featuring over 10,000 orchids, the displays are truly works of art. The orchid show themes are always fun and add even more visual interest to the displays.
Brilliance is no exception. They used colored strings, large colored resin rods, and mirrors to bring even more color and light into the already vivid exhibits.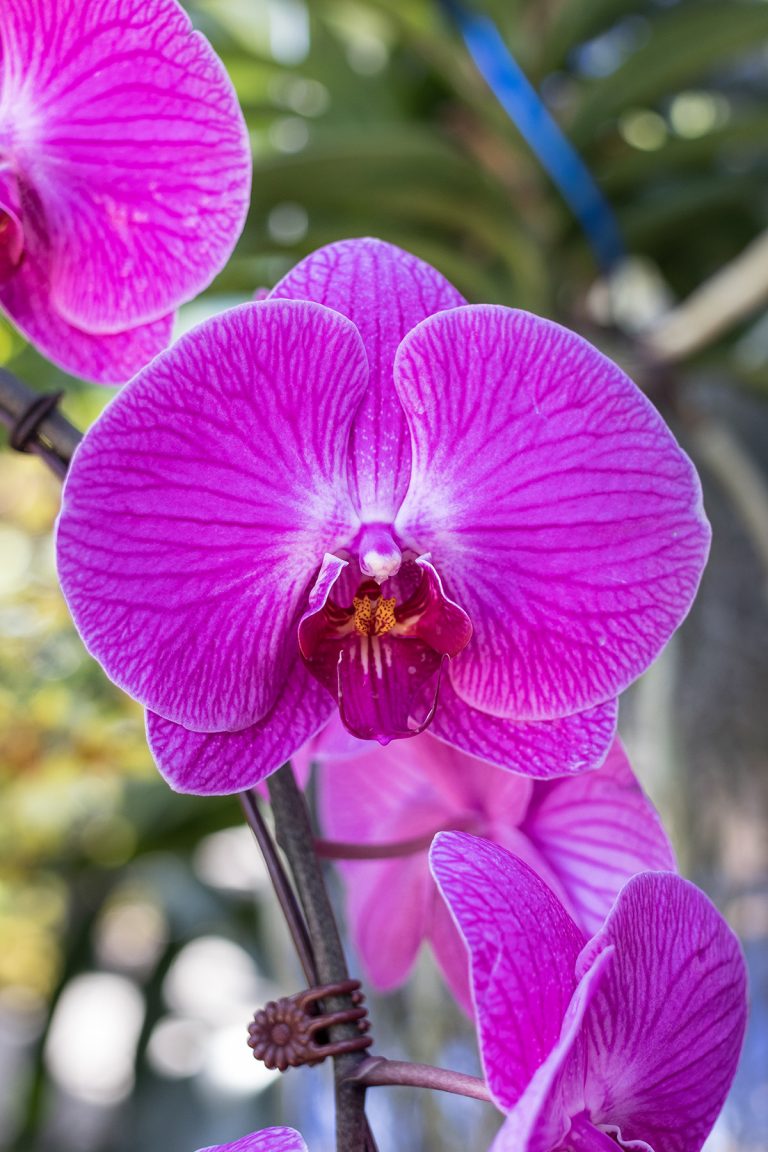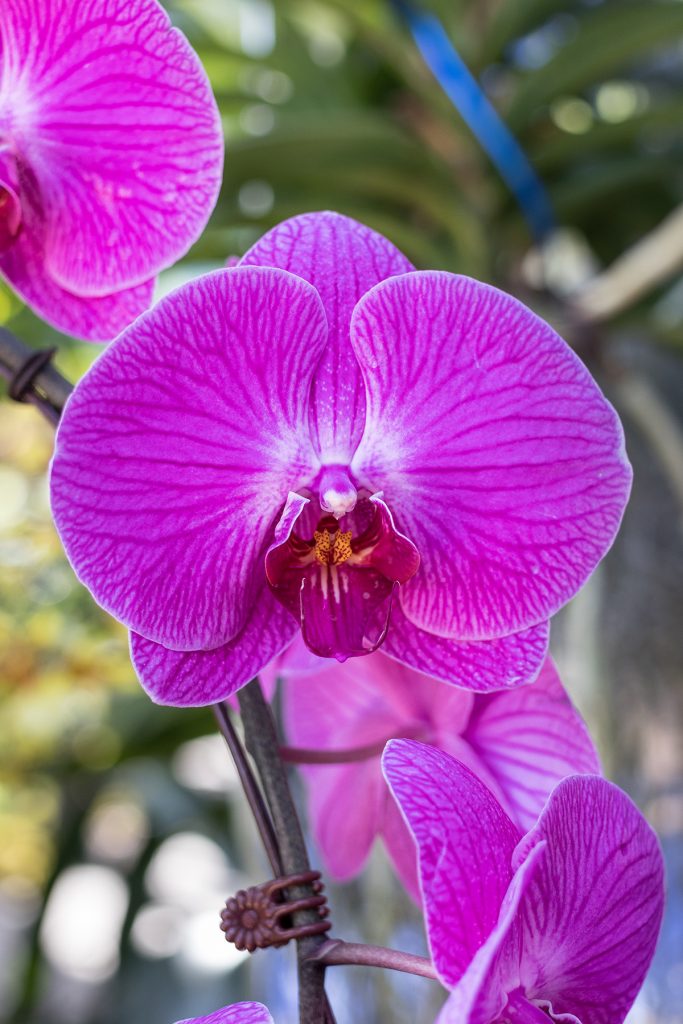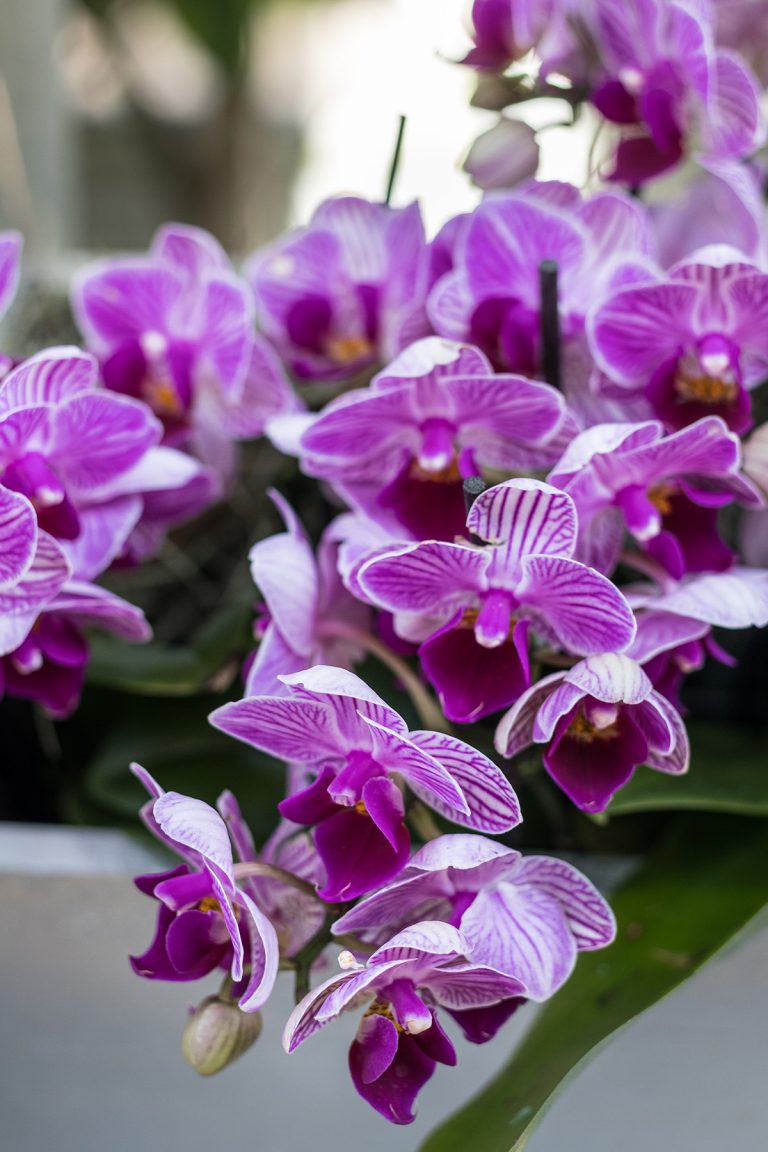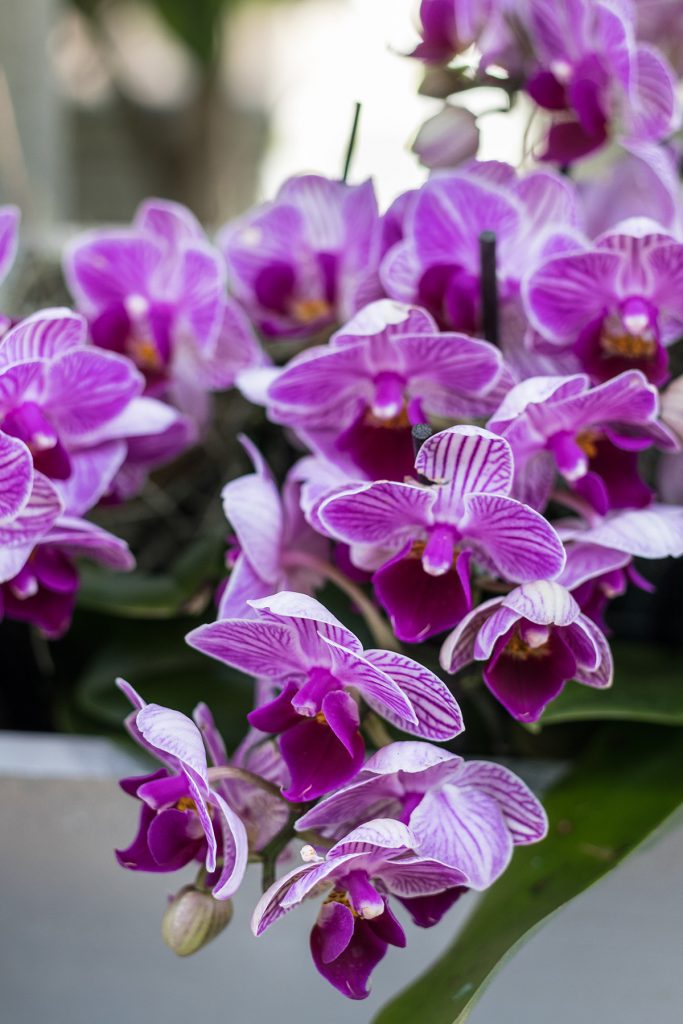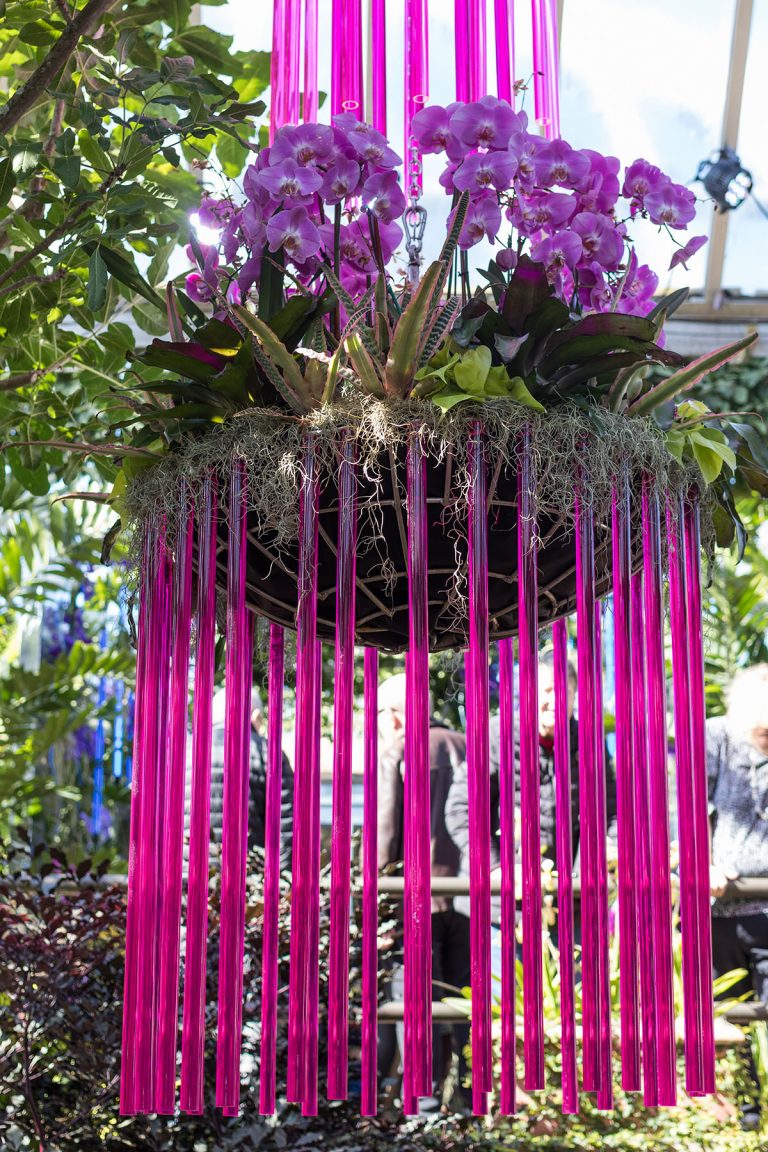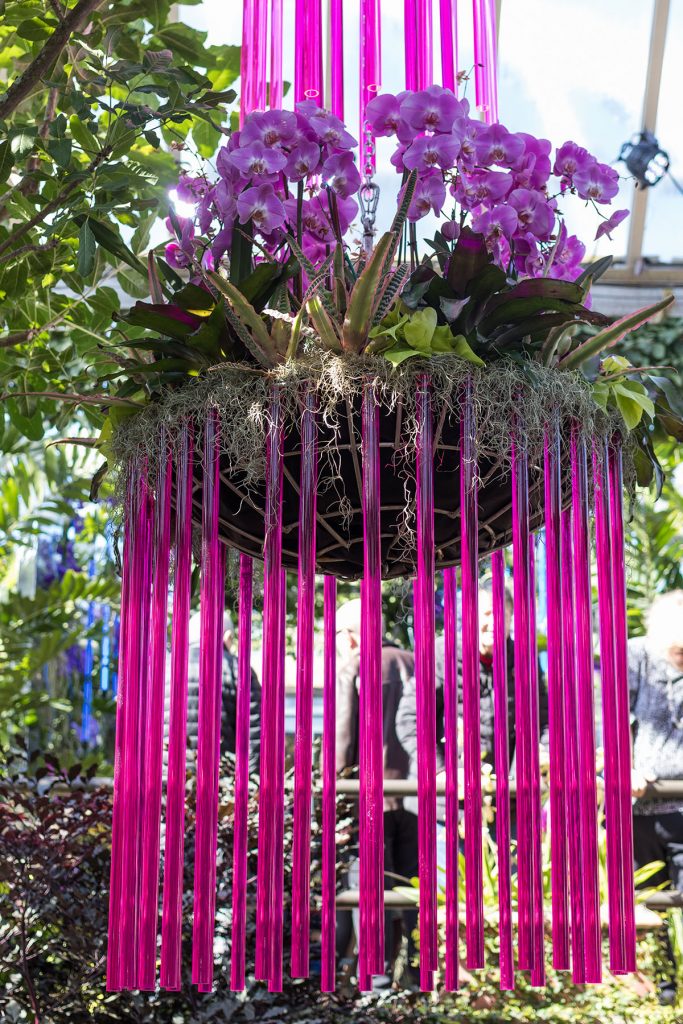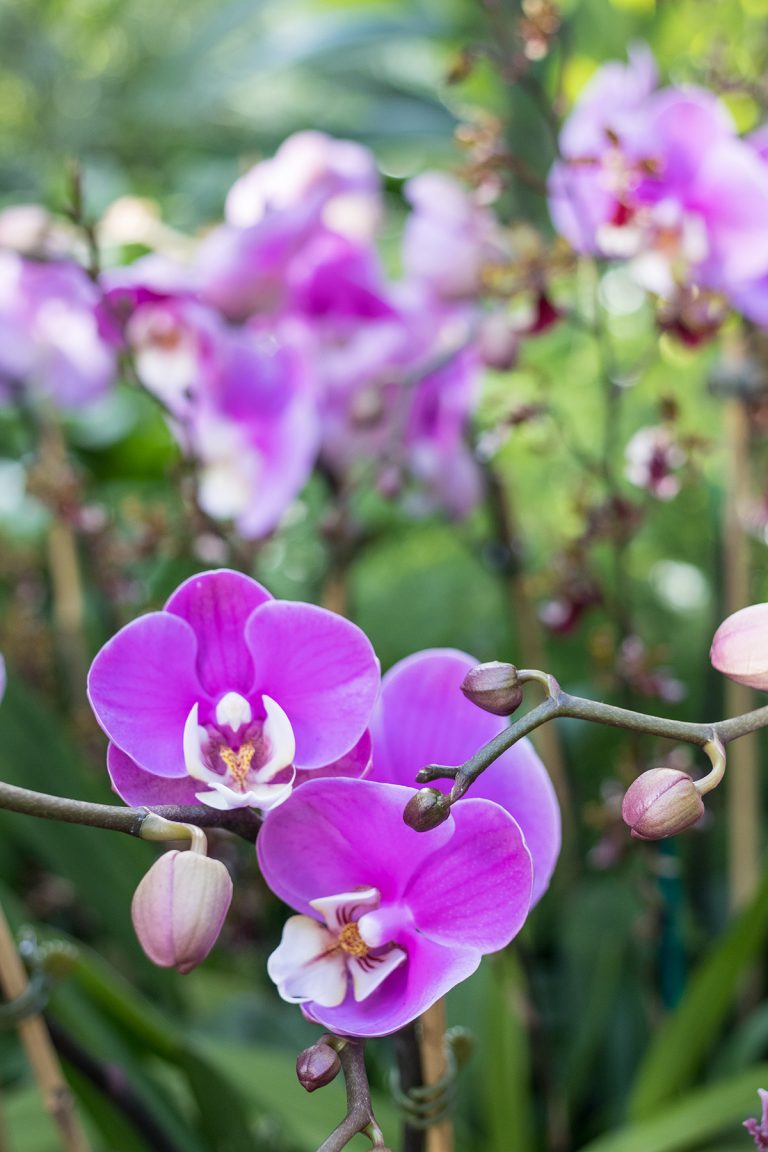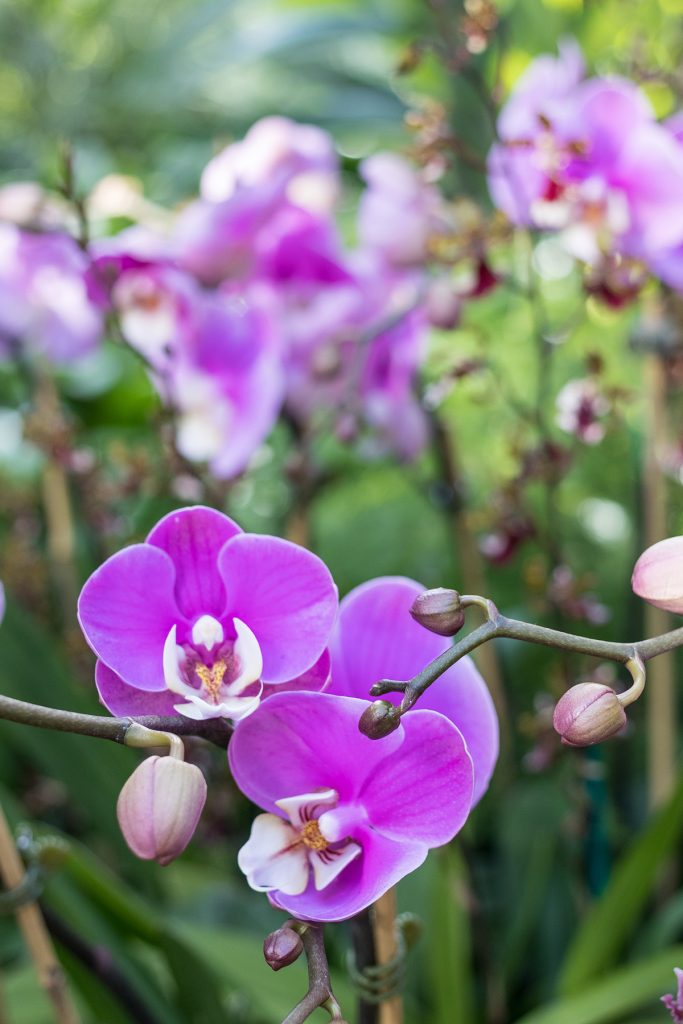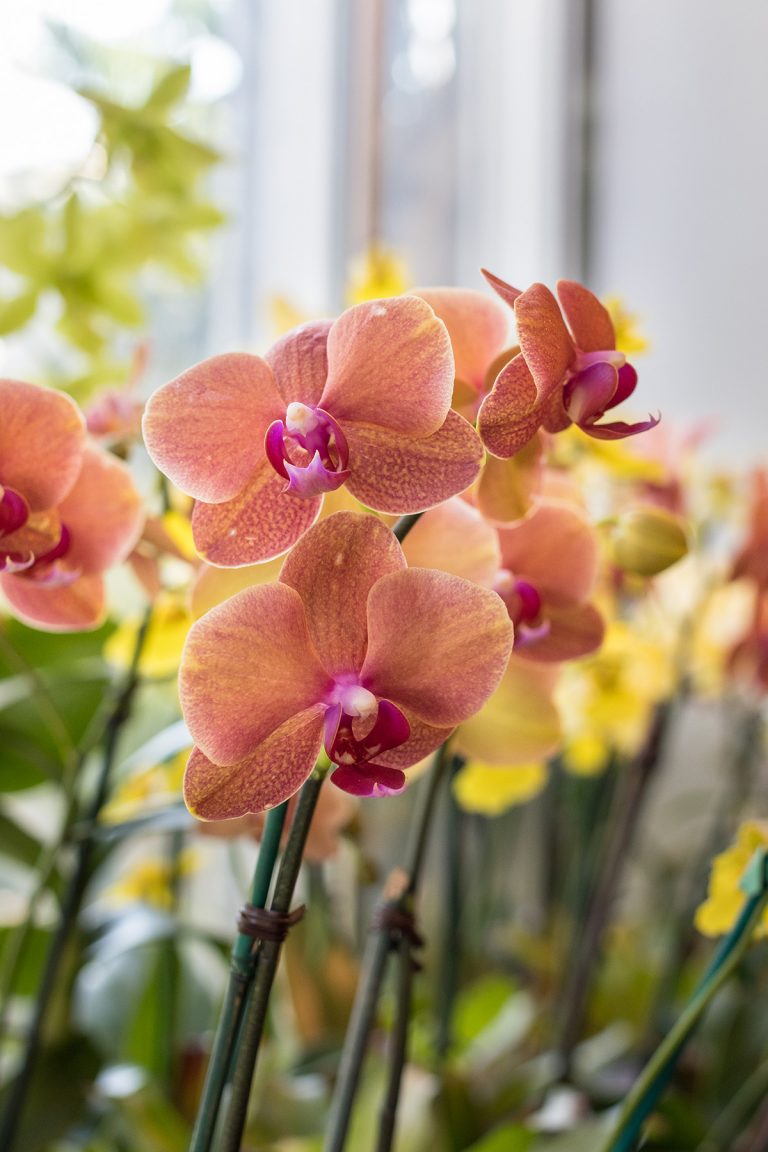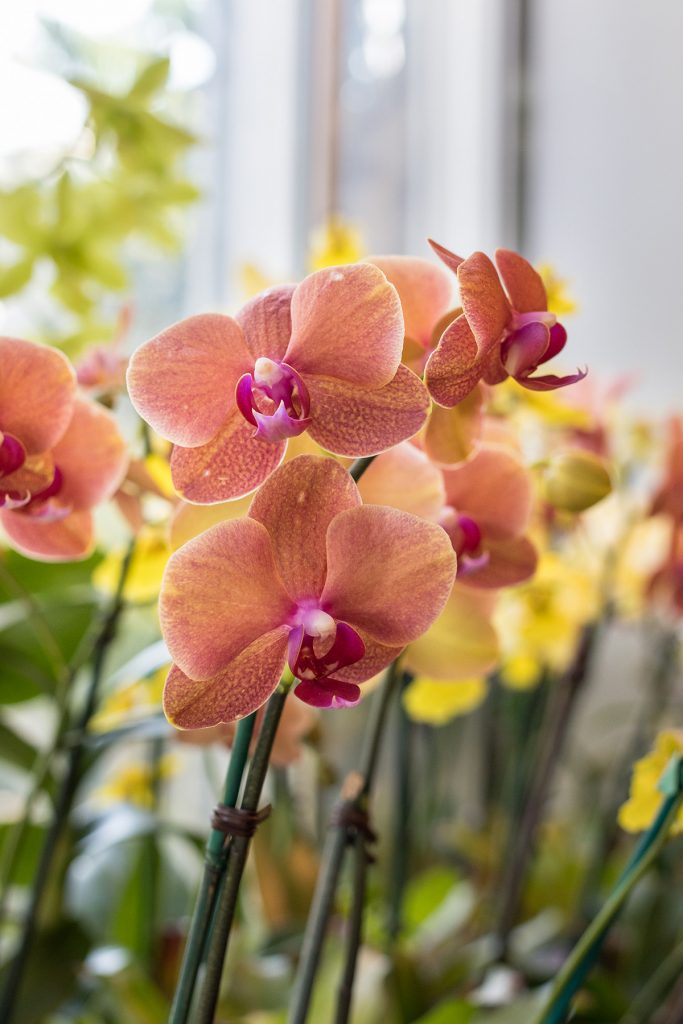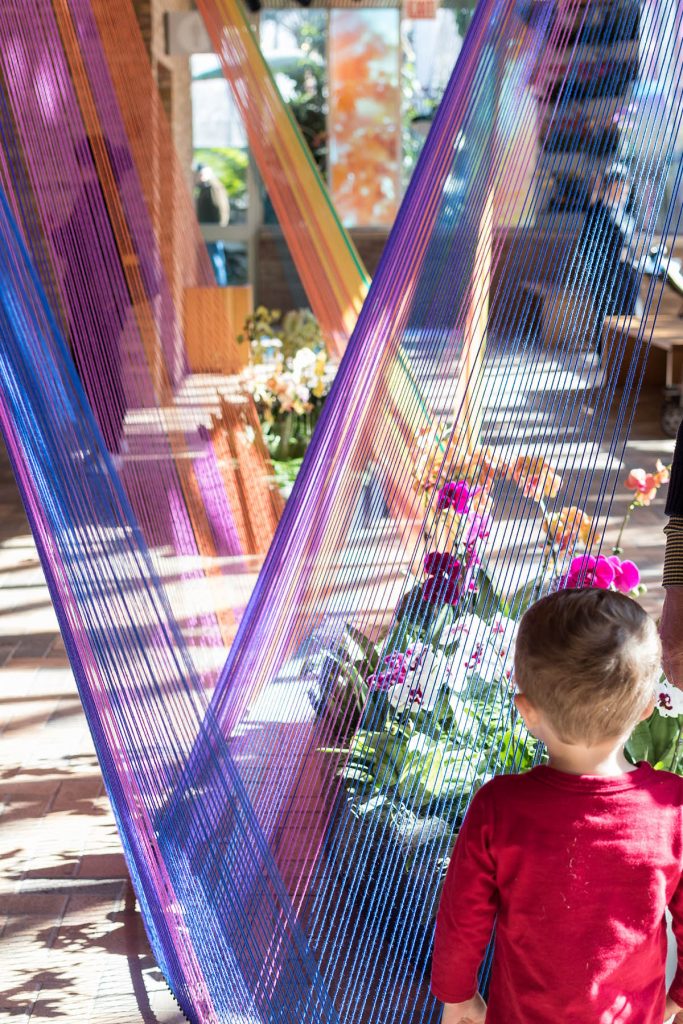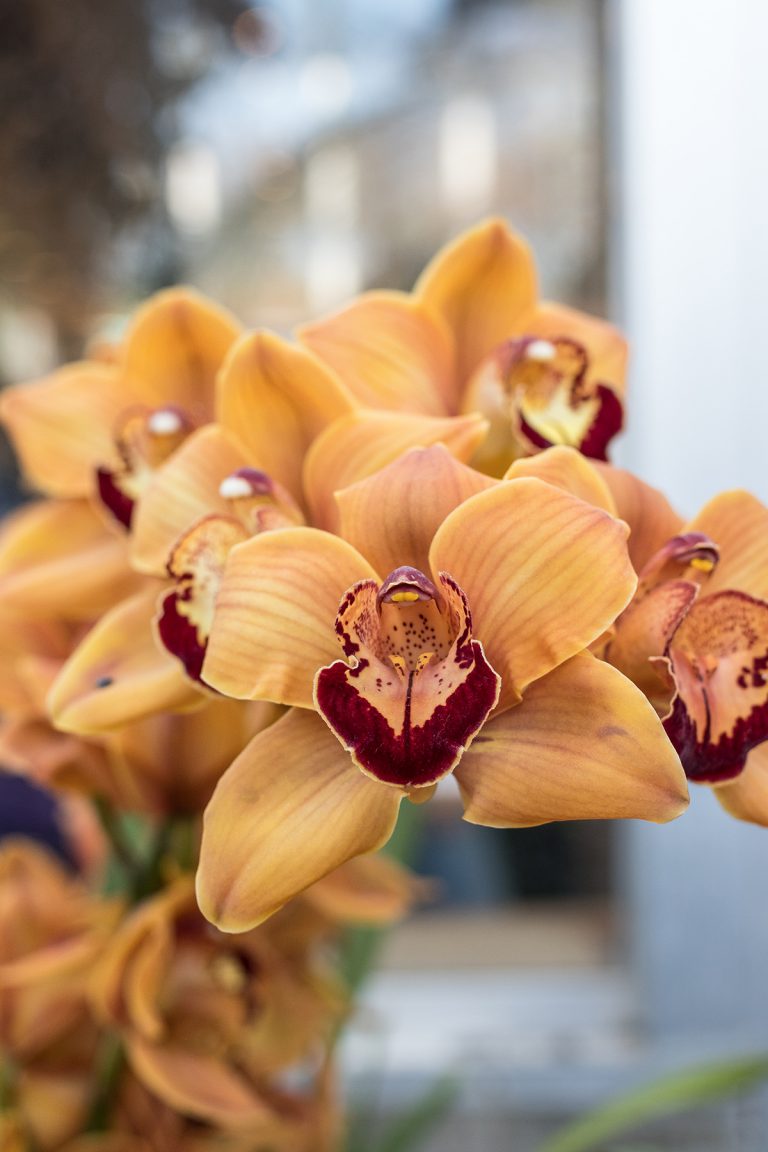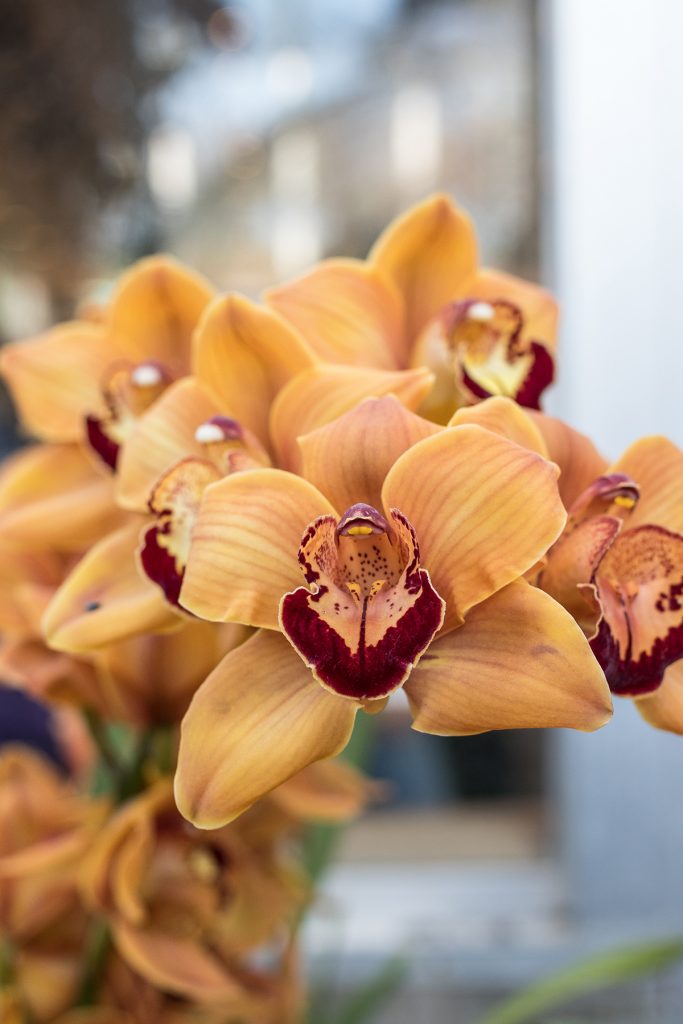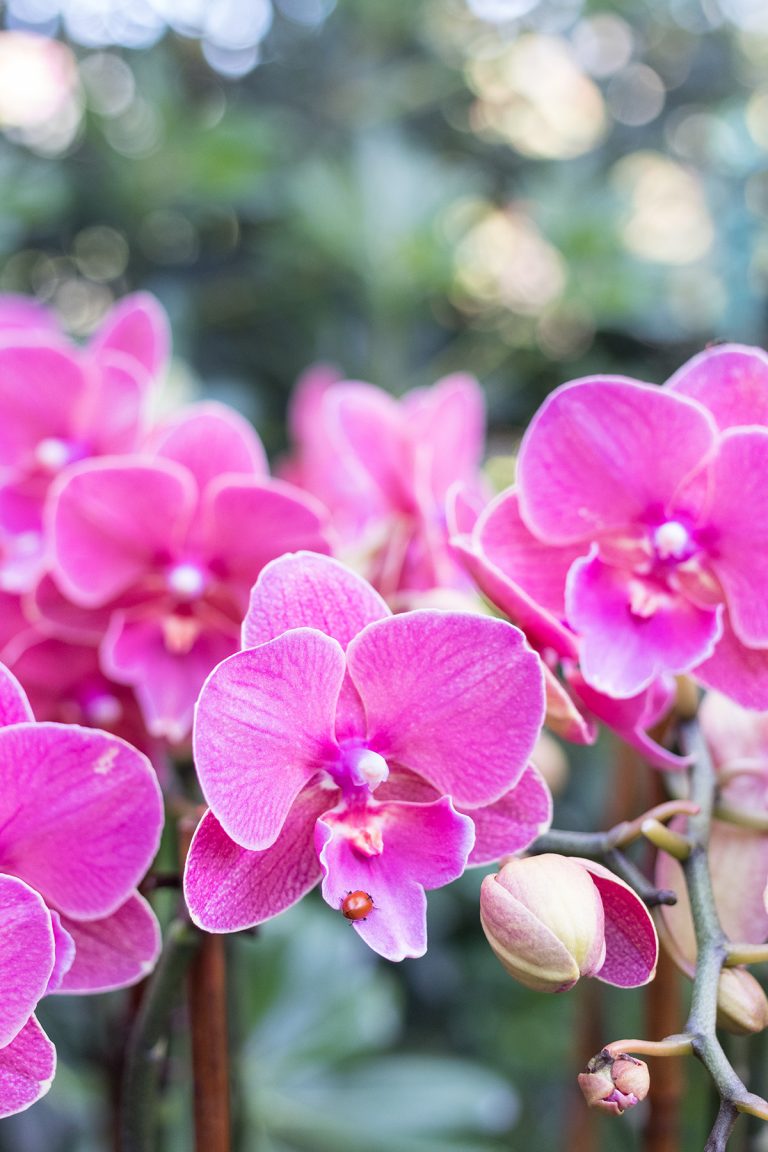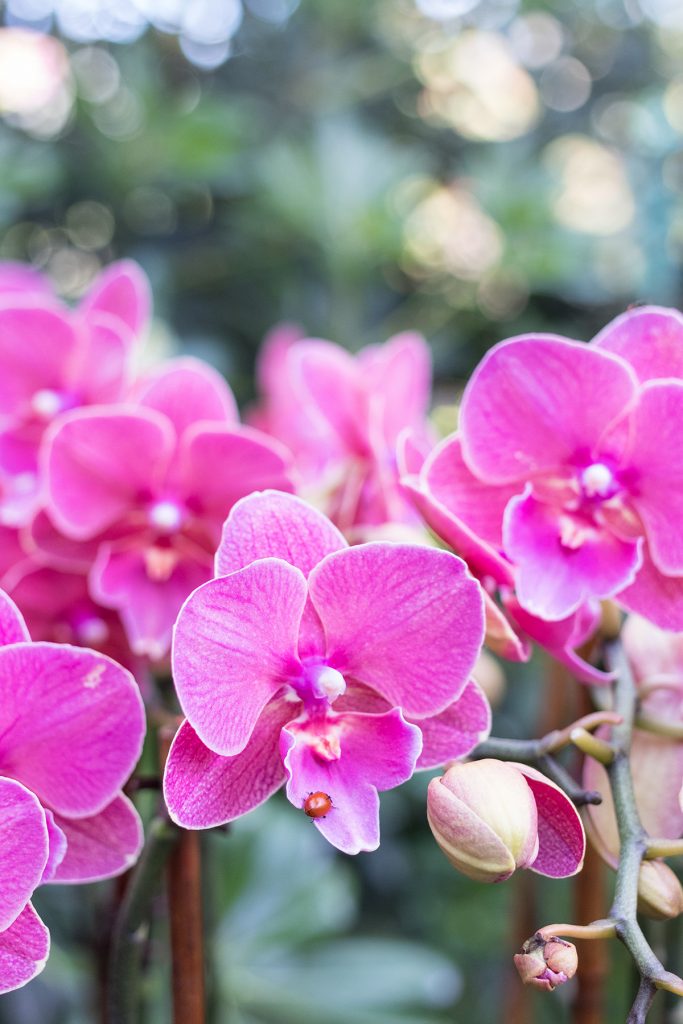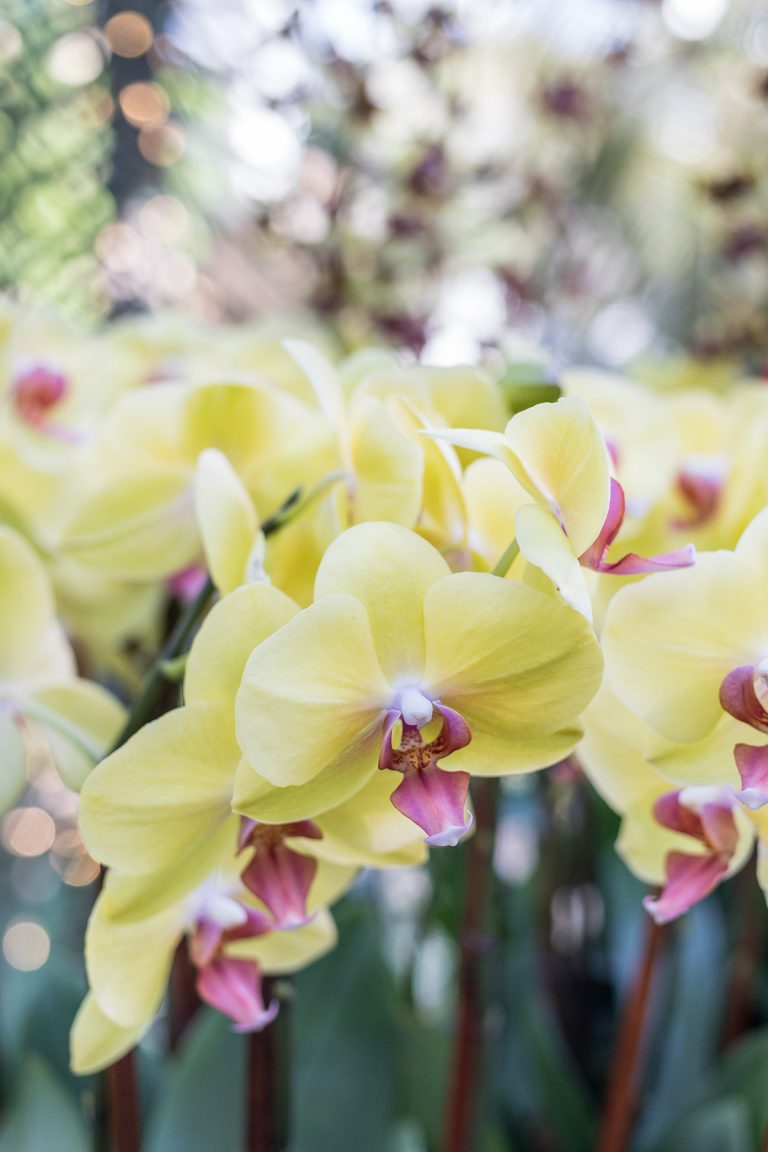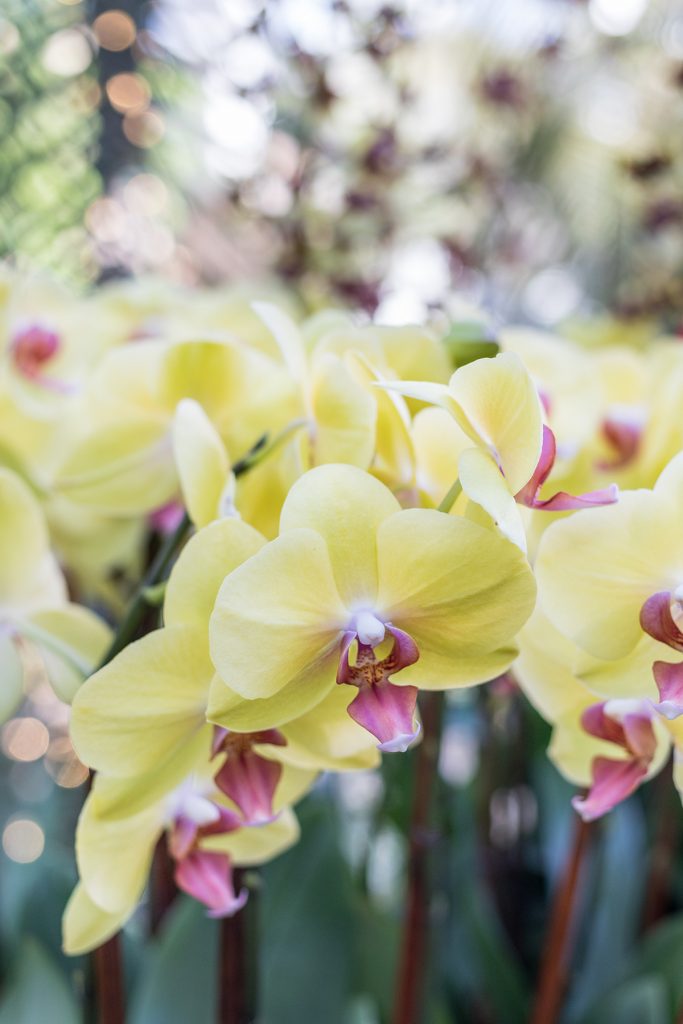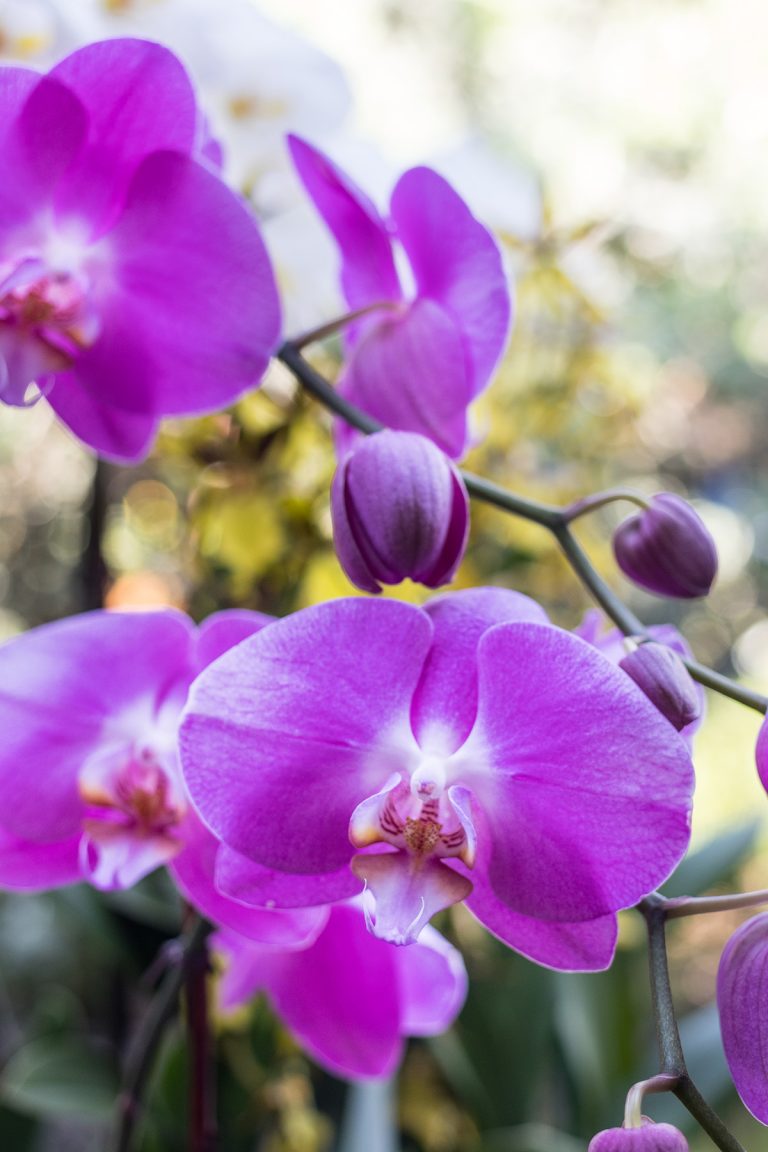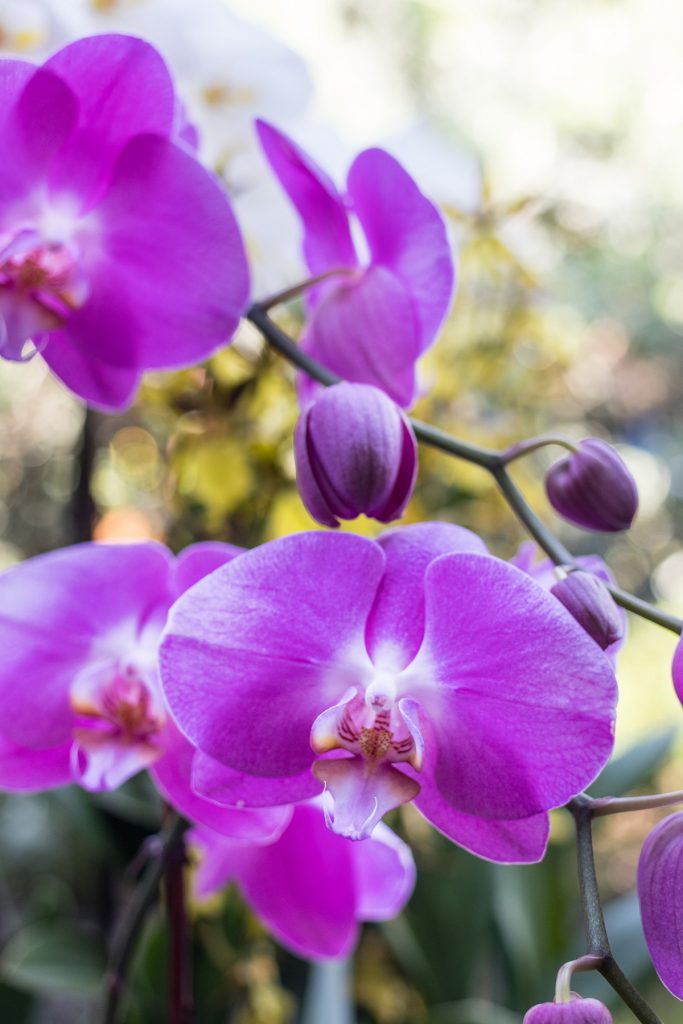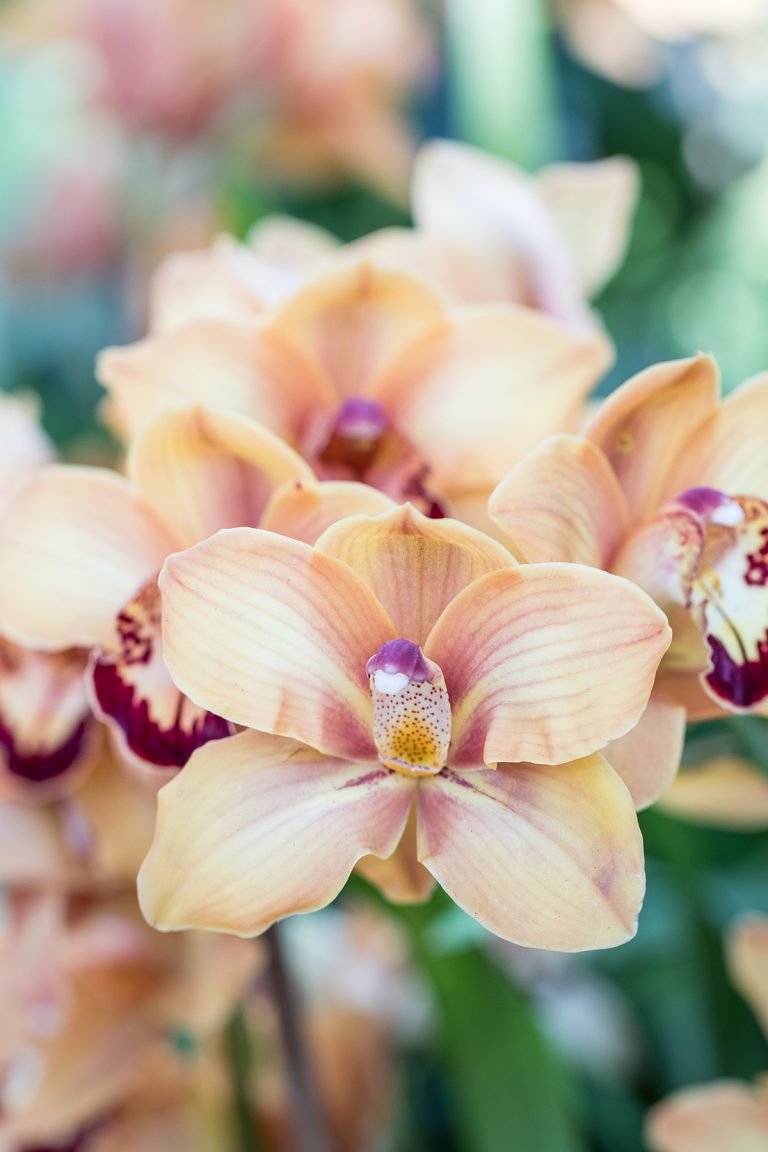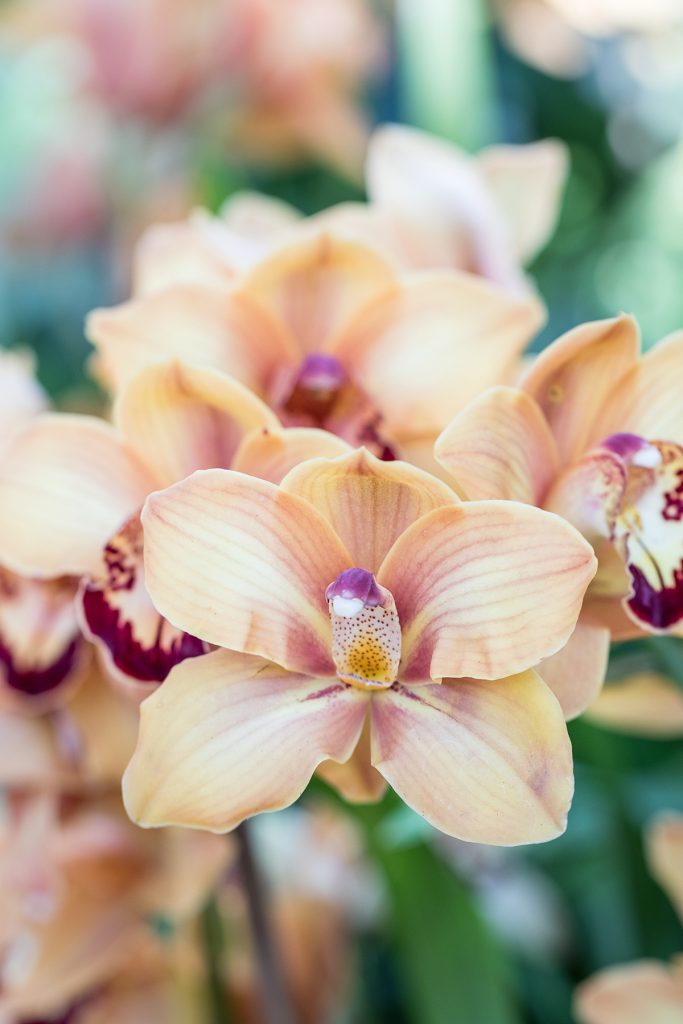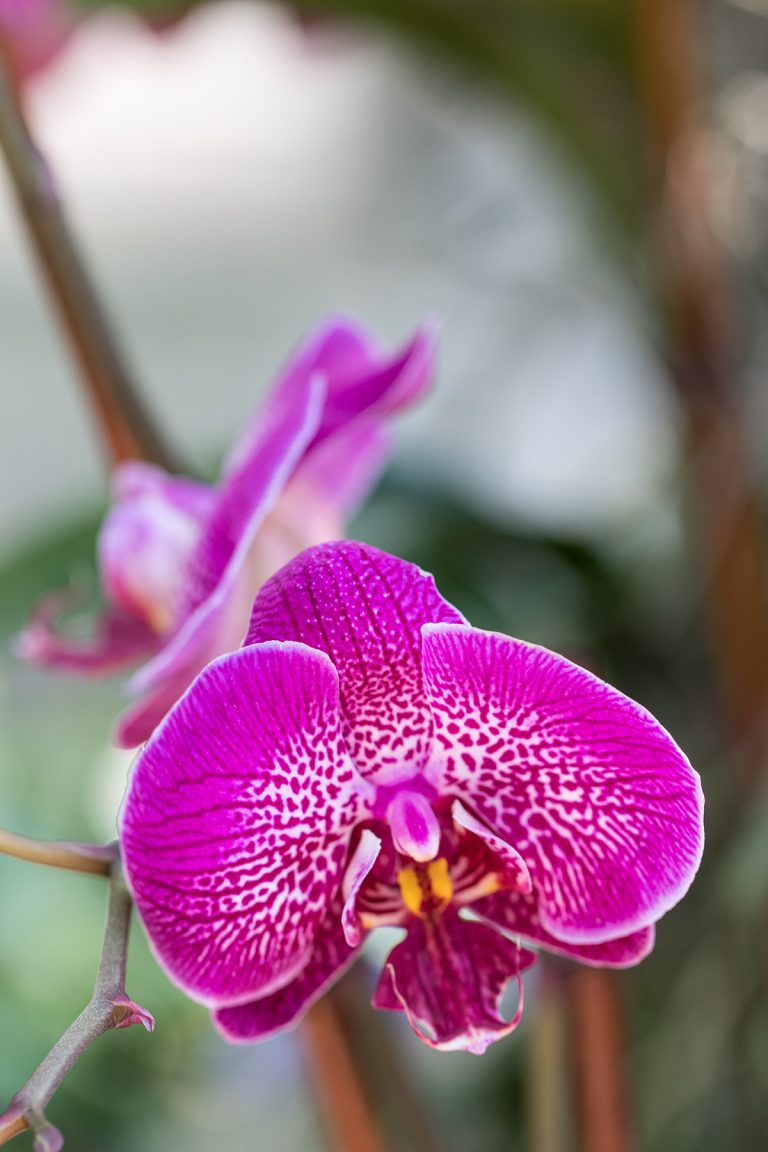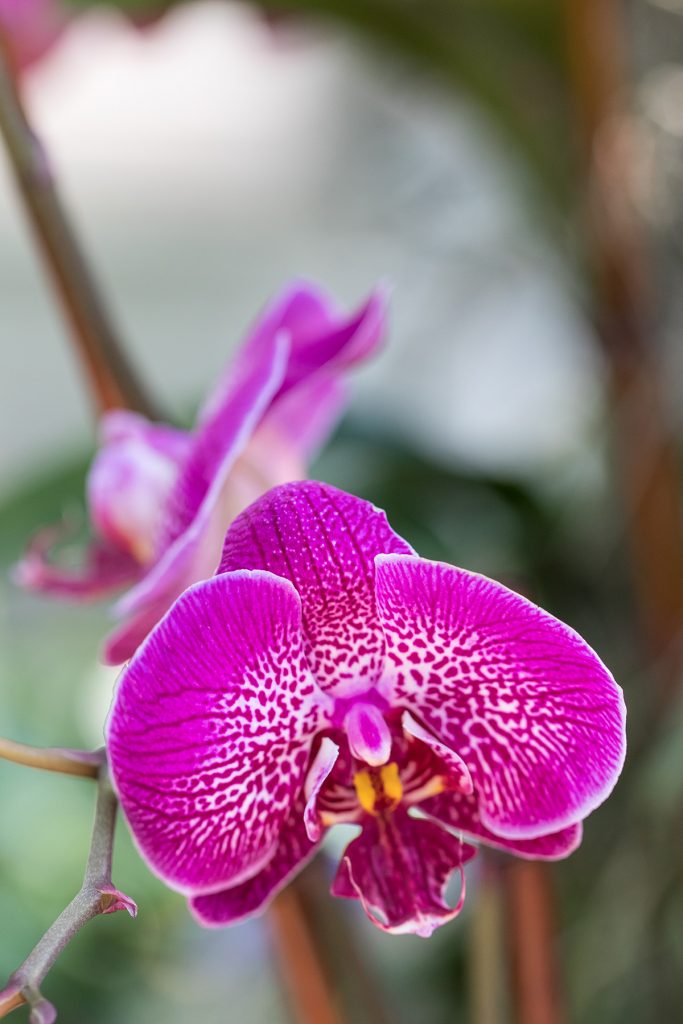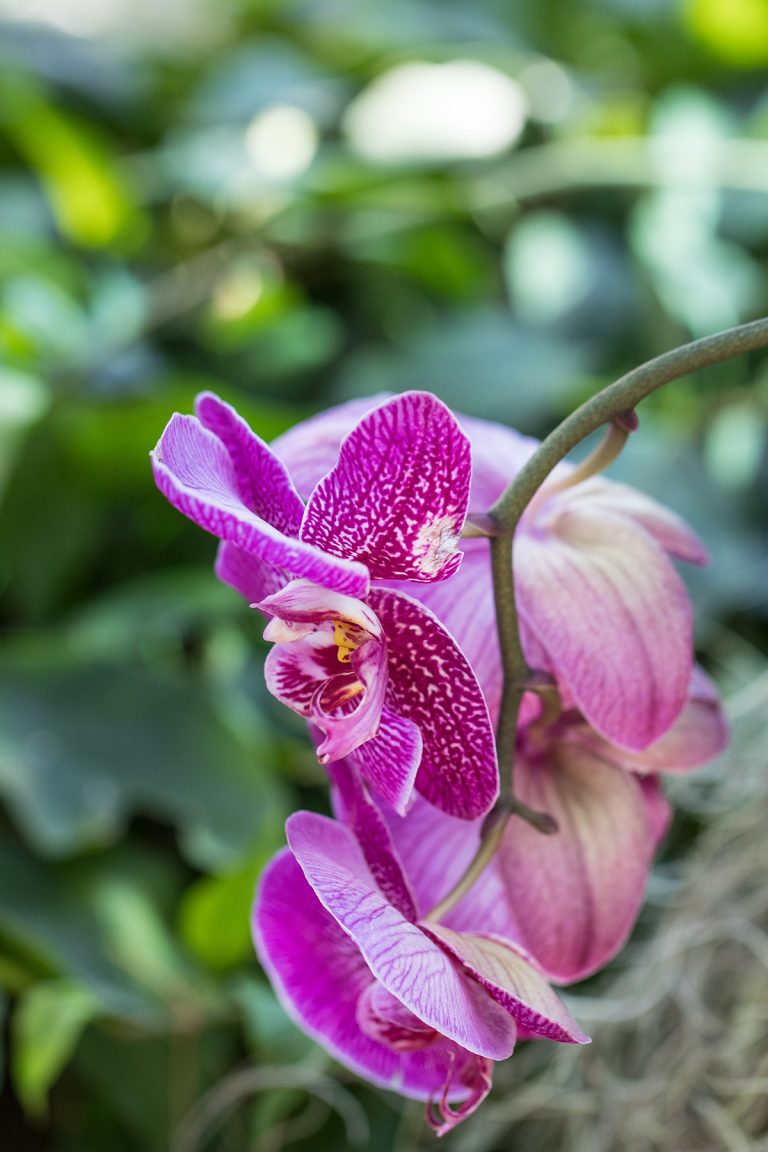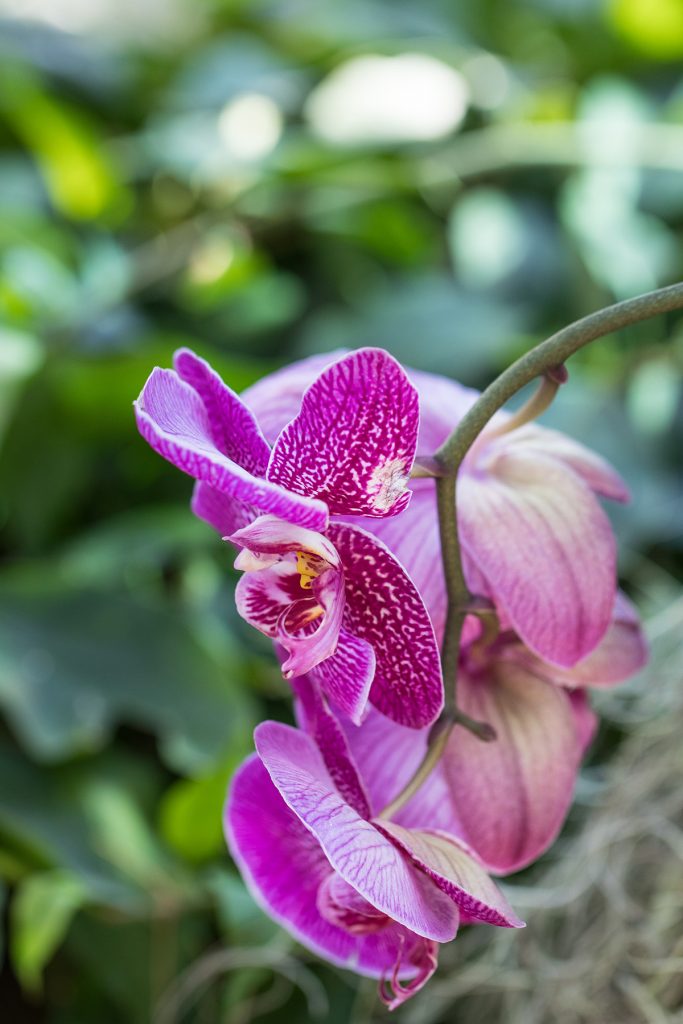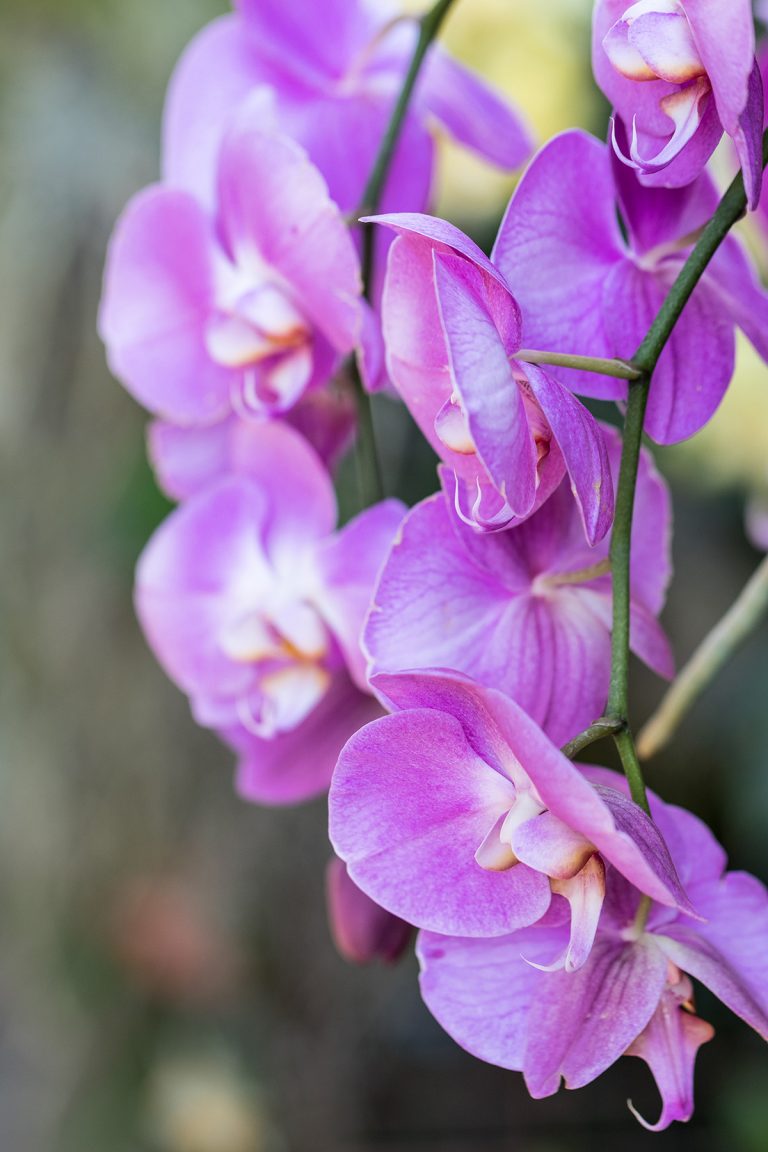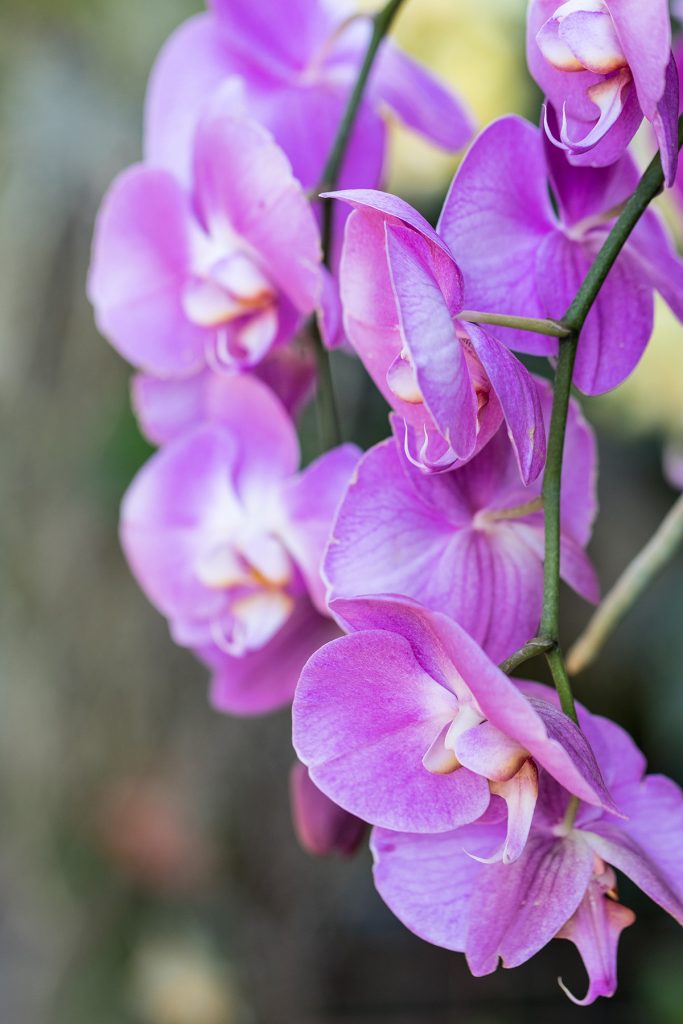 I'm not going to lie: one of my favorite parts about blogging this type of event is watching how Tommy changes and what he gets out of the exhibit from one year to the next.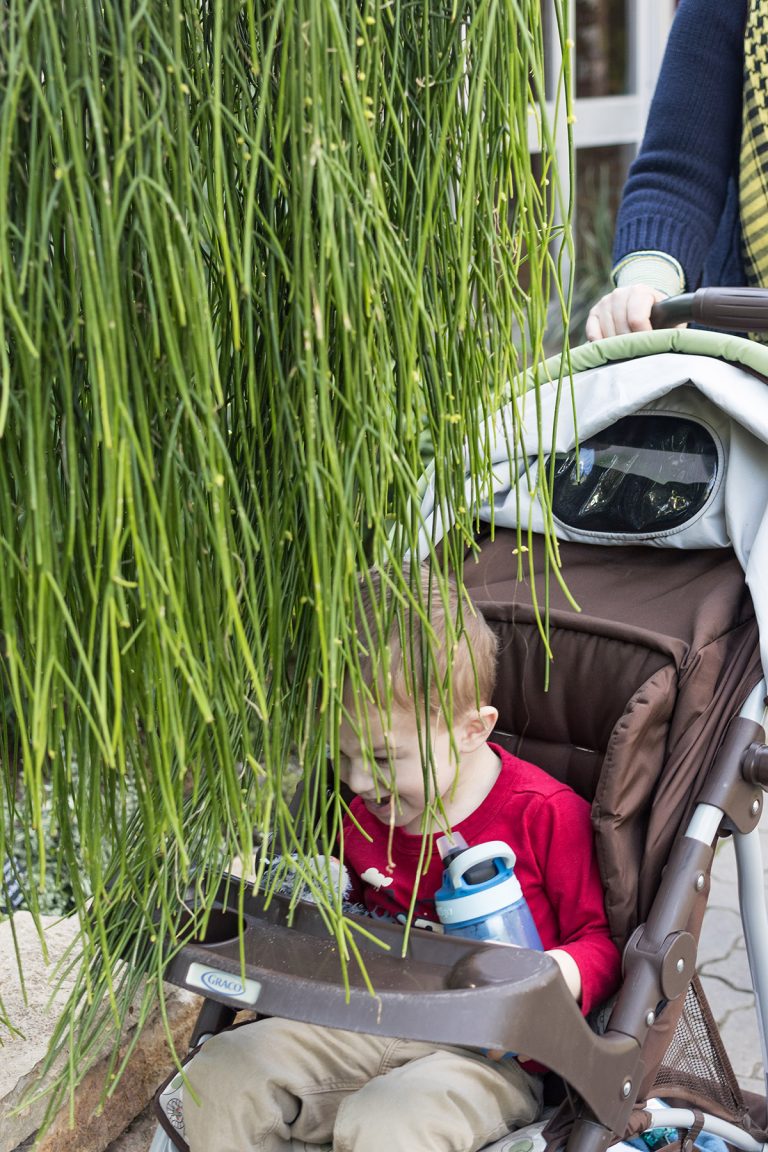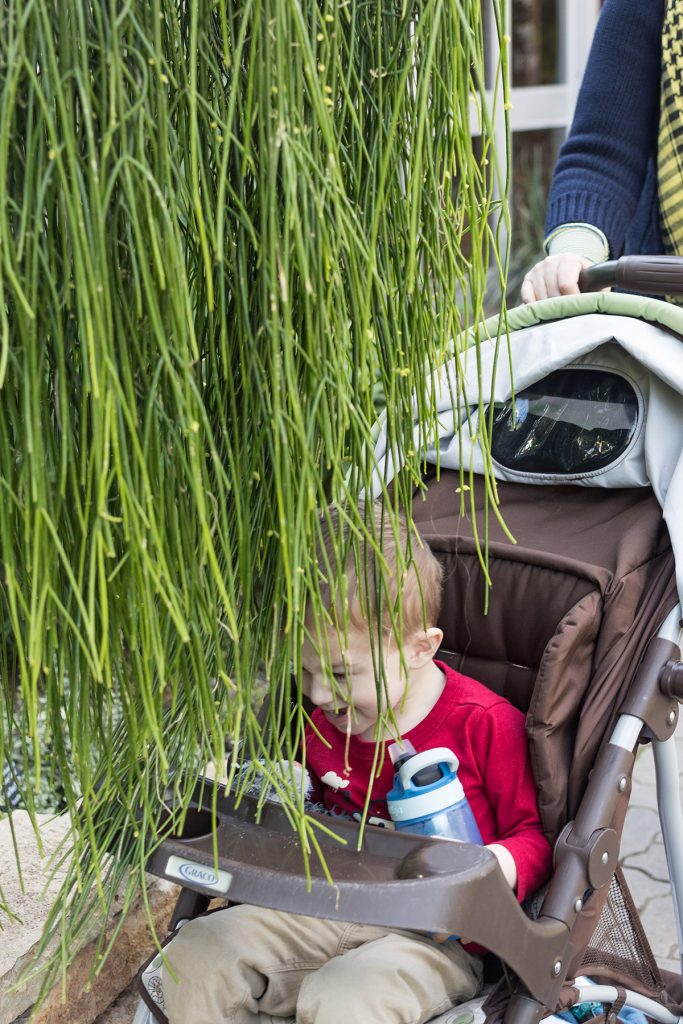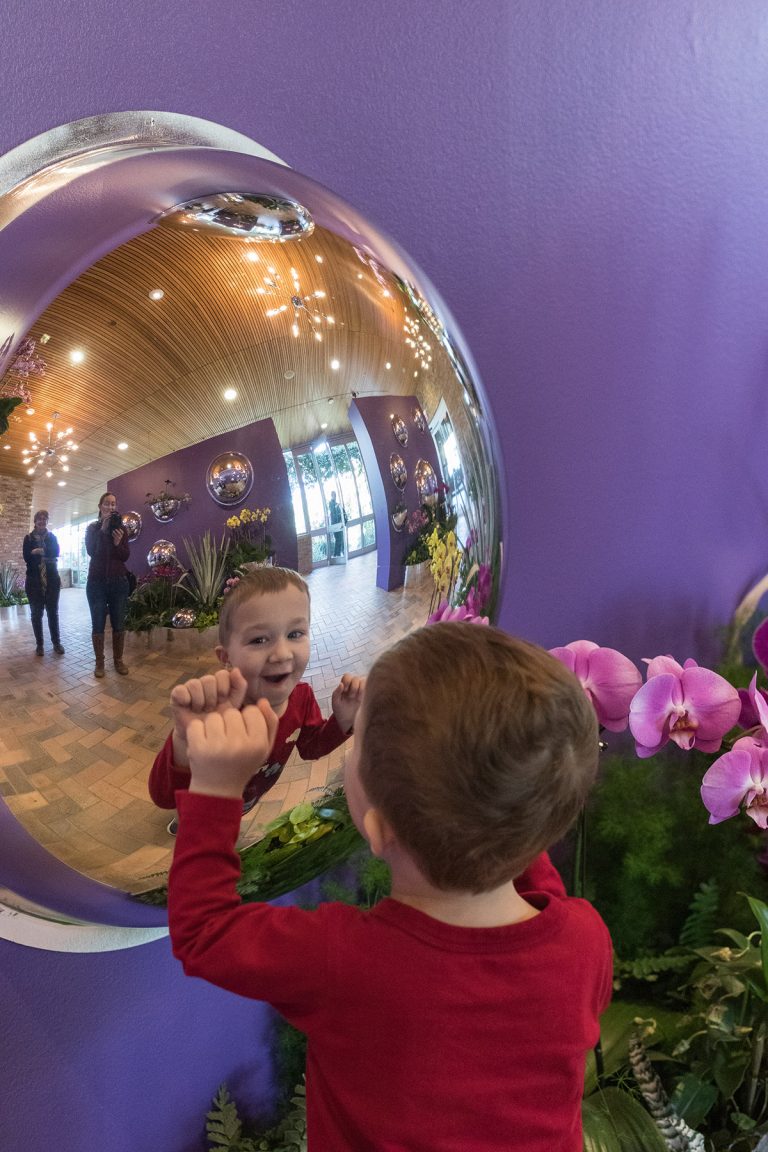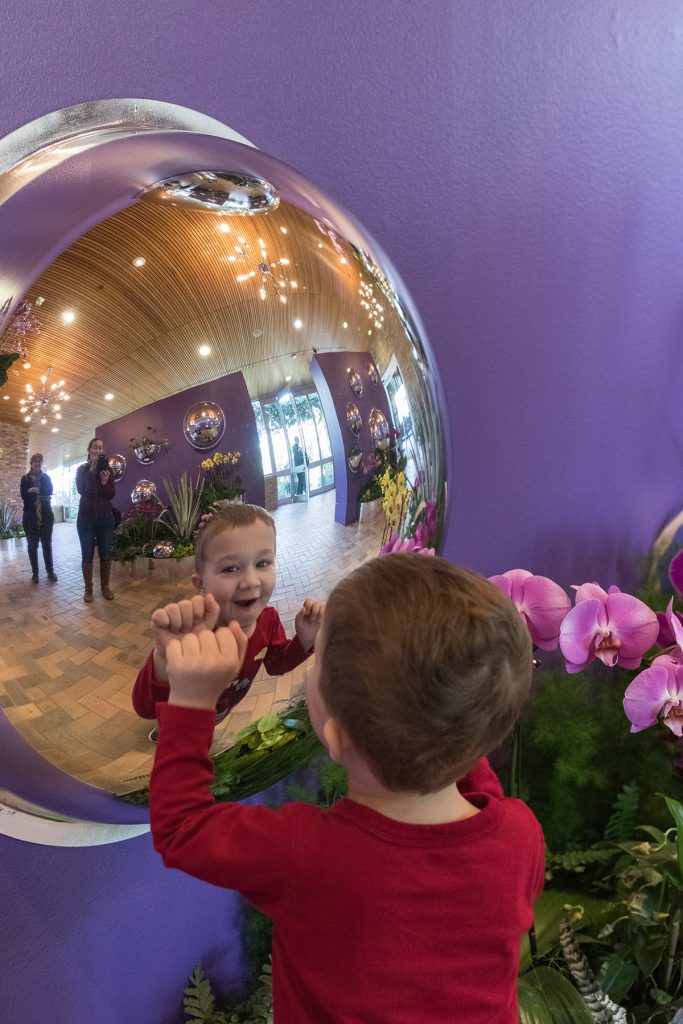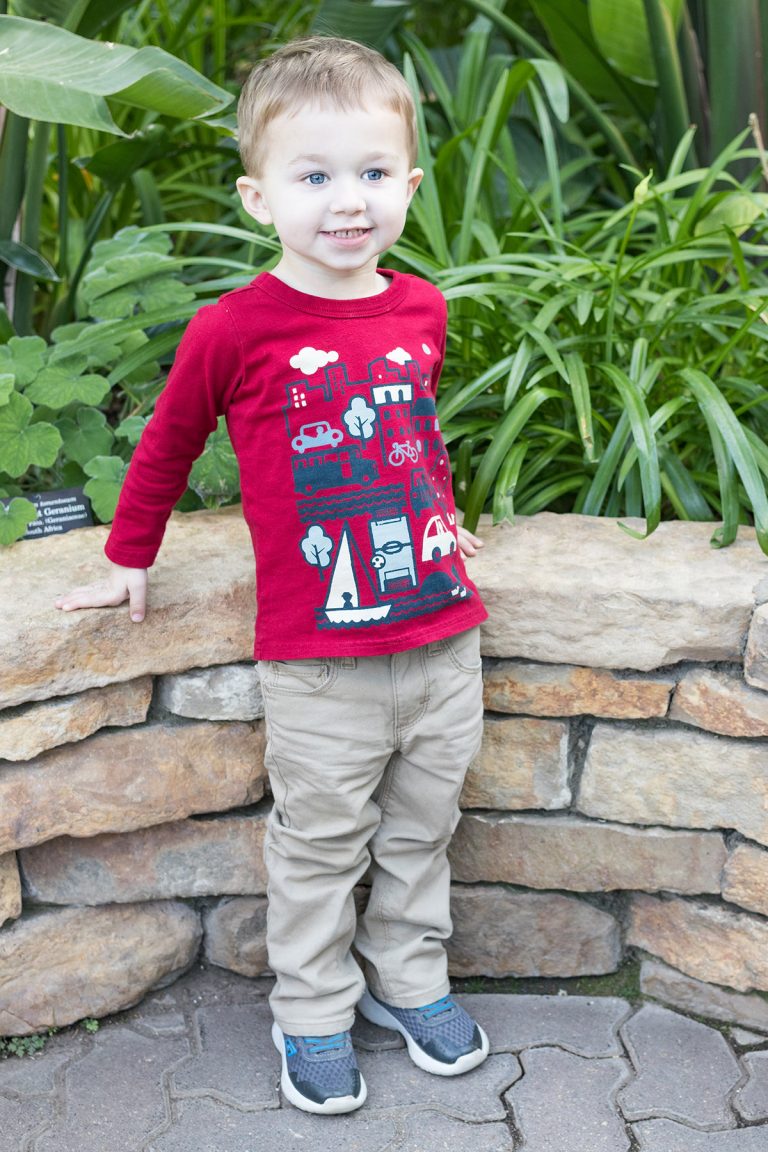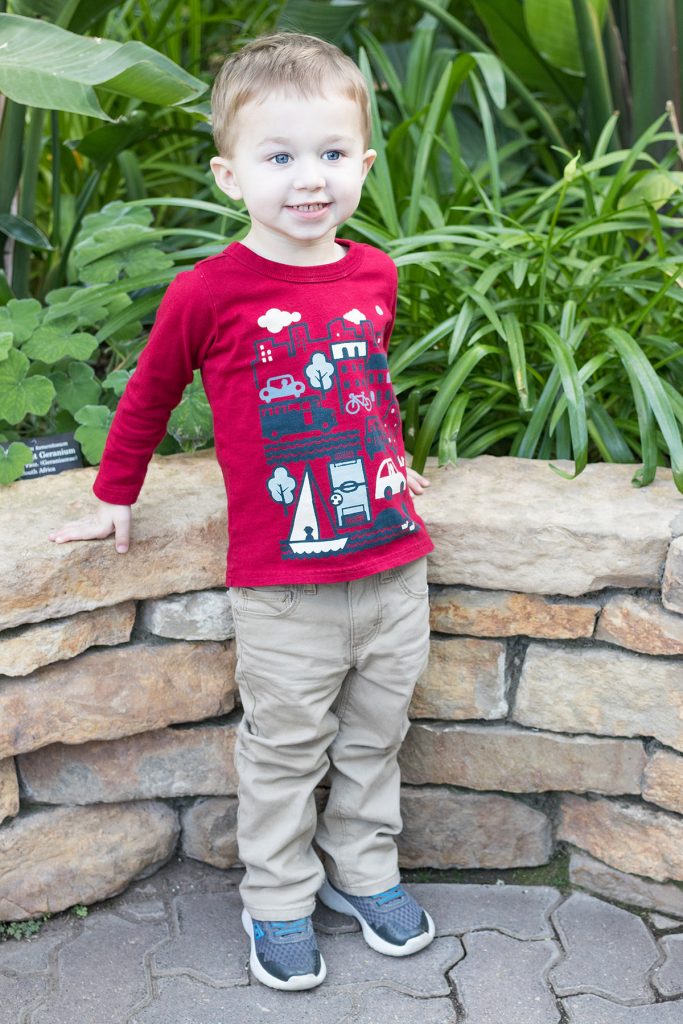 If you do want to brave the exhibit during the final days, Brilliance runs from February 8-March 22, 2020 at the Chicago Botanic Garden. It's open daily from 10:00 a.m. to 4:00 p.m. with Orchids After Hours on Thursday evenings from 4:00-8:00 p.m. They have a number of other regular features as well, such as morning musicians and a photographers' hour. To purchase tickets and get more details about the show, visit the Chicago Botanic Garden website.
Past Chicago Botanic Garden orchid show exhibits: