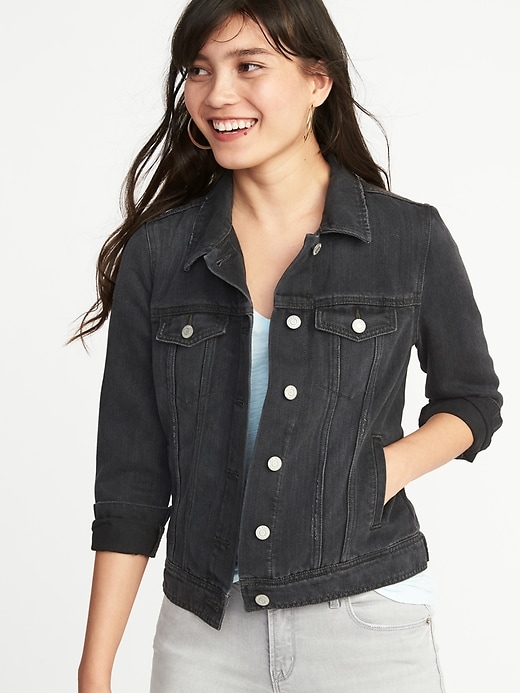 [Old Navy – link no longer available]
Hello, casual women's autumn outfits inspiration, aka my style in a nutshell. The four casual outfits I'm sharing here are all outfits that I would 100% wear. I actually own most of these pieces myself (or very similar pieces) and create slightly different versions of these outfits week after week throughout fall.
I feel like I should note that while I don't work outside of the home right now, my work basics outfit is exactly an outfit that I would have worn while teaching. More currently, it's the type of outfit that I'd wear to church or a family lunch at a restaurant or a similar kind of outing.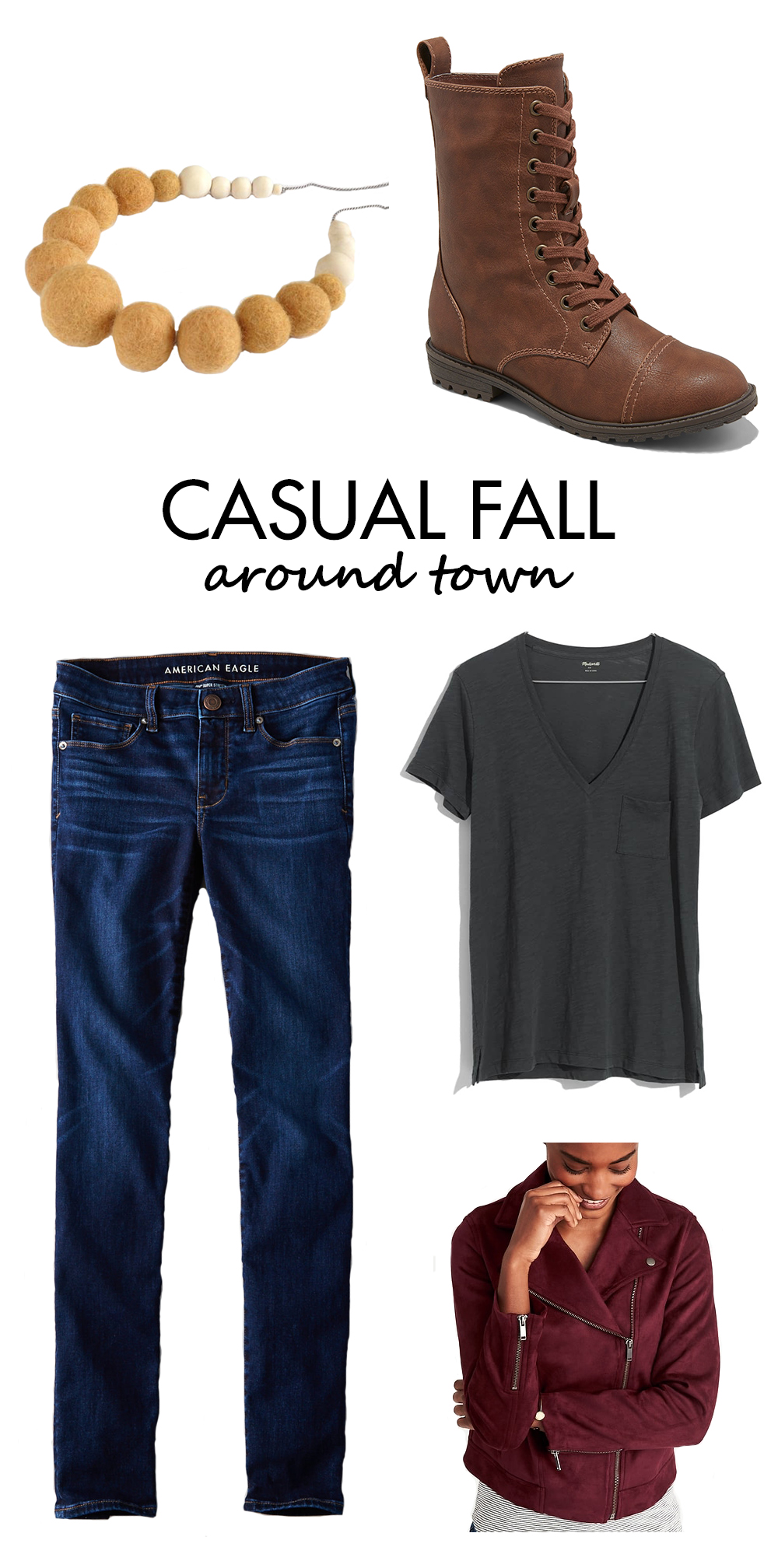 Around town
dark skinny jeans / / black Madewell t-shirt // suede jacket (similar) // chunky necklace // brown lace-up boots

Work basics
khaki pants // white Madewell t-shirt // denim jacket (similar) // pearls // Tieks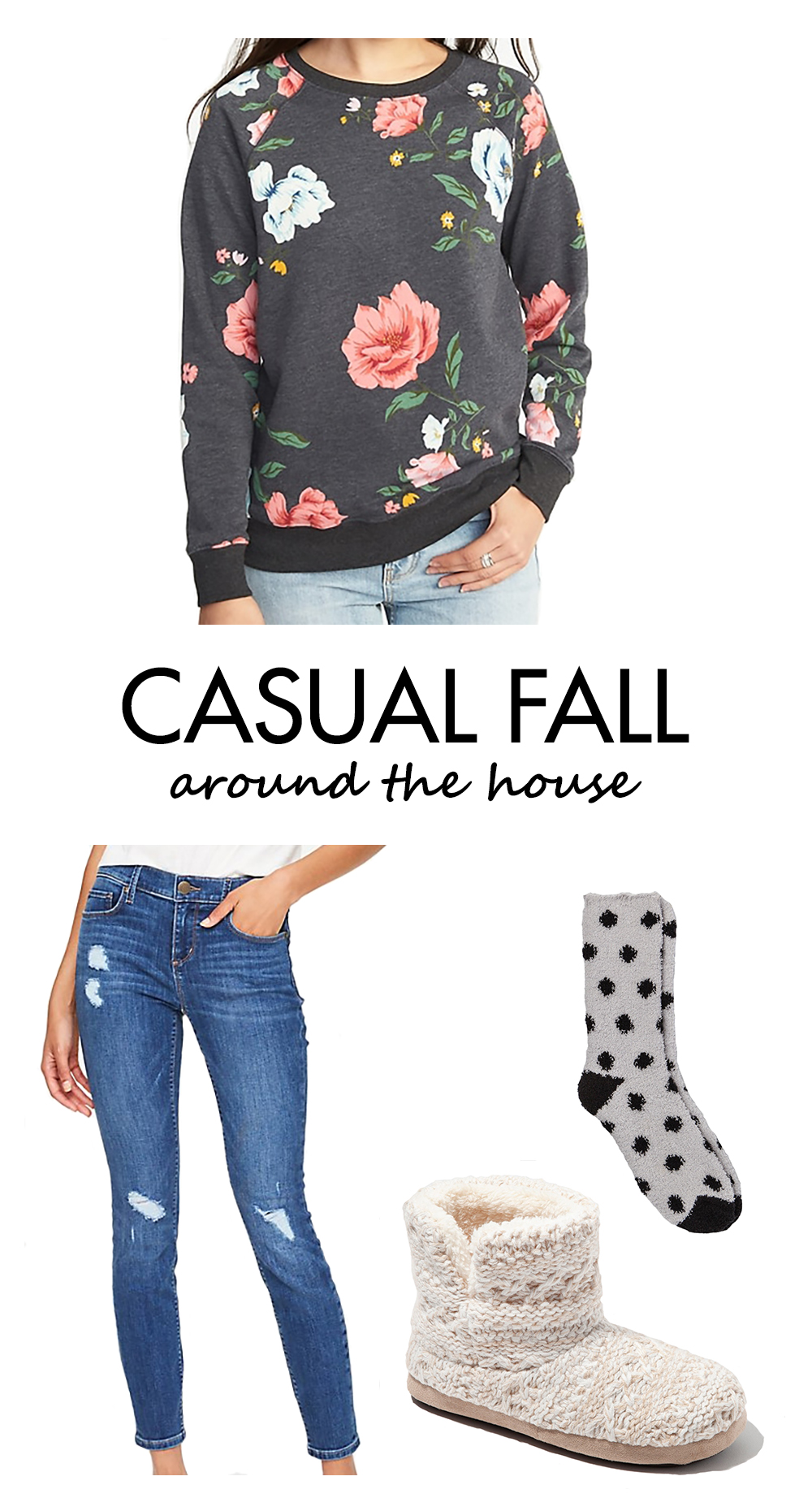 Around the house
ripped skinny kick jeans (similar) // flowered sweatshirt (similar) // fuzzy socks (similar) // slippers (in gray)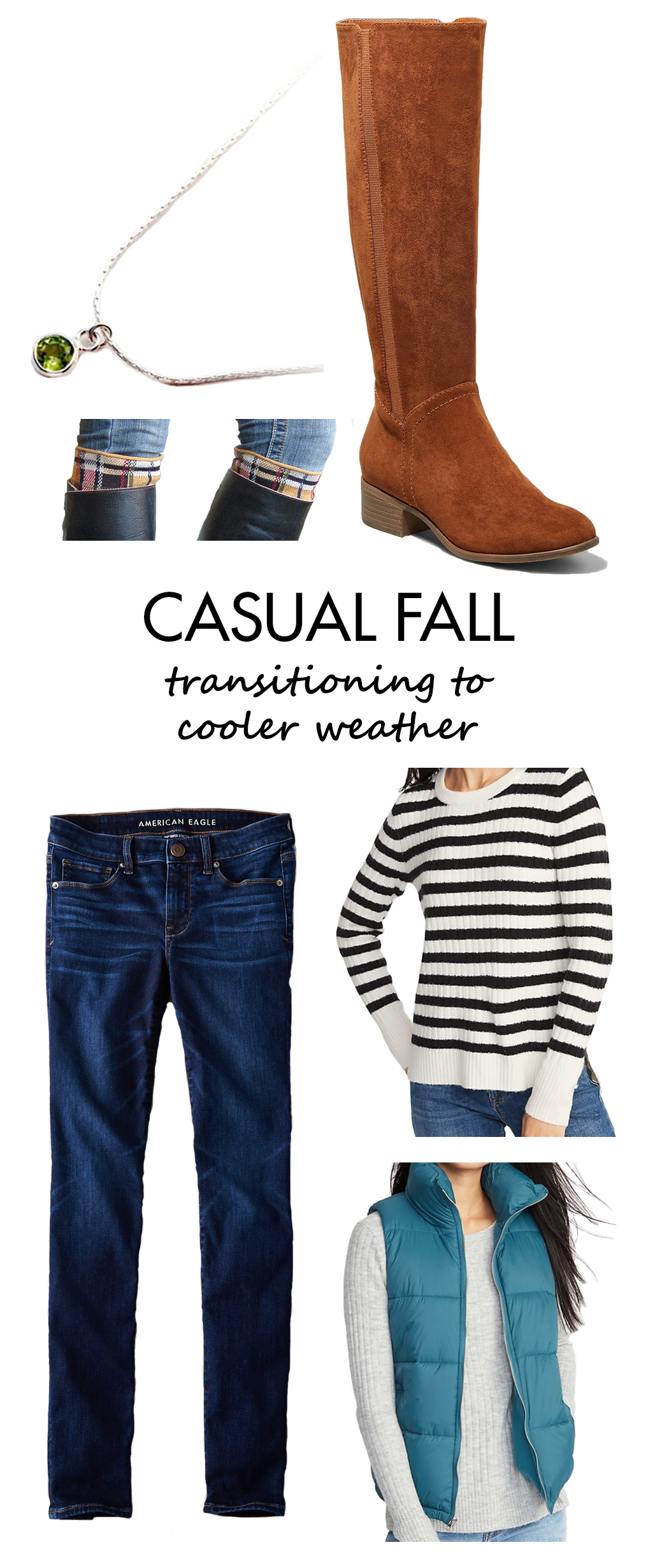 Transitioning to cooler weather
dark skinny jeans // striped sweater (similar) // vest (multiple colors available) // basic necklace // tall brown boots (similar) // boot cuffs
Are you signed up for Rakuten Ebates yet? Almost all of the clothing items in this post are available through sites that offer Ruketan Ebates cash back. Sign up today to save money on purchases you already make!
[Disclaimer: I was not sponsored by any retailer to write this post. Most of the product links are affiliate links. Thanks for your support!]
What are some of go-to casual women's autumn outfits?
Talk to me about the clothing items you wear over and over again through the fall season!
More casual autumn fashion inspiration: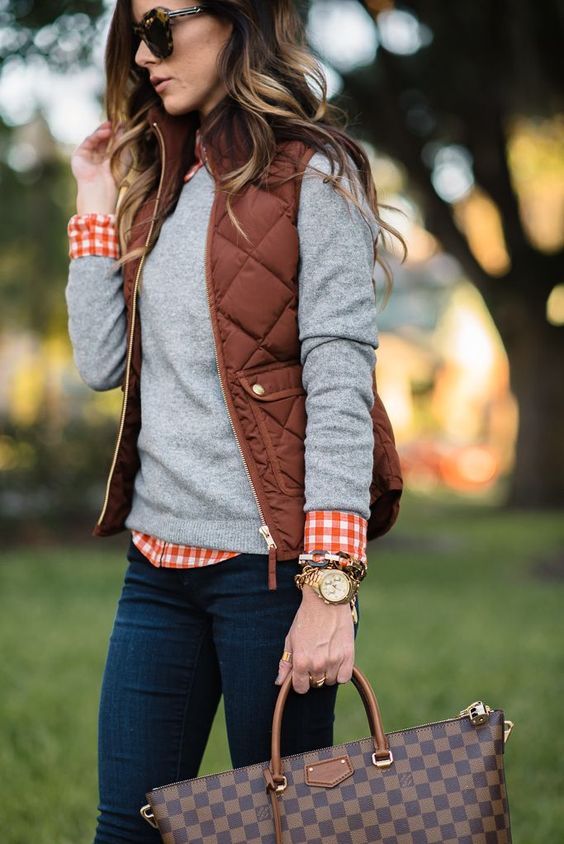 Casual Women's Fall Fashion Inspiration
Start planning ahead for winter fashion!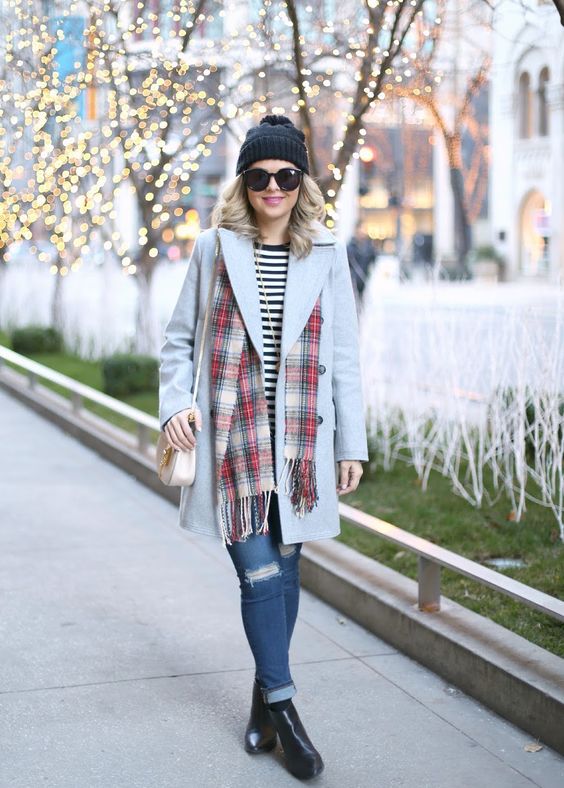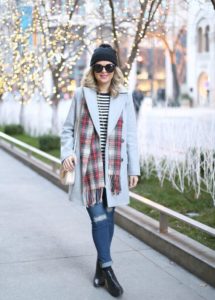 Casual Women's Winter Fashion Inspiration