Welcome to my newest food obsession: sheet pan gnocchi with chicken sausage and vegetables. How did I not know that this was a thing until very recently?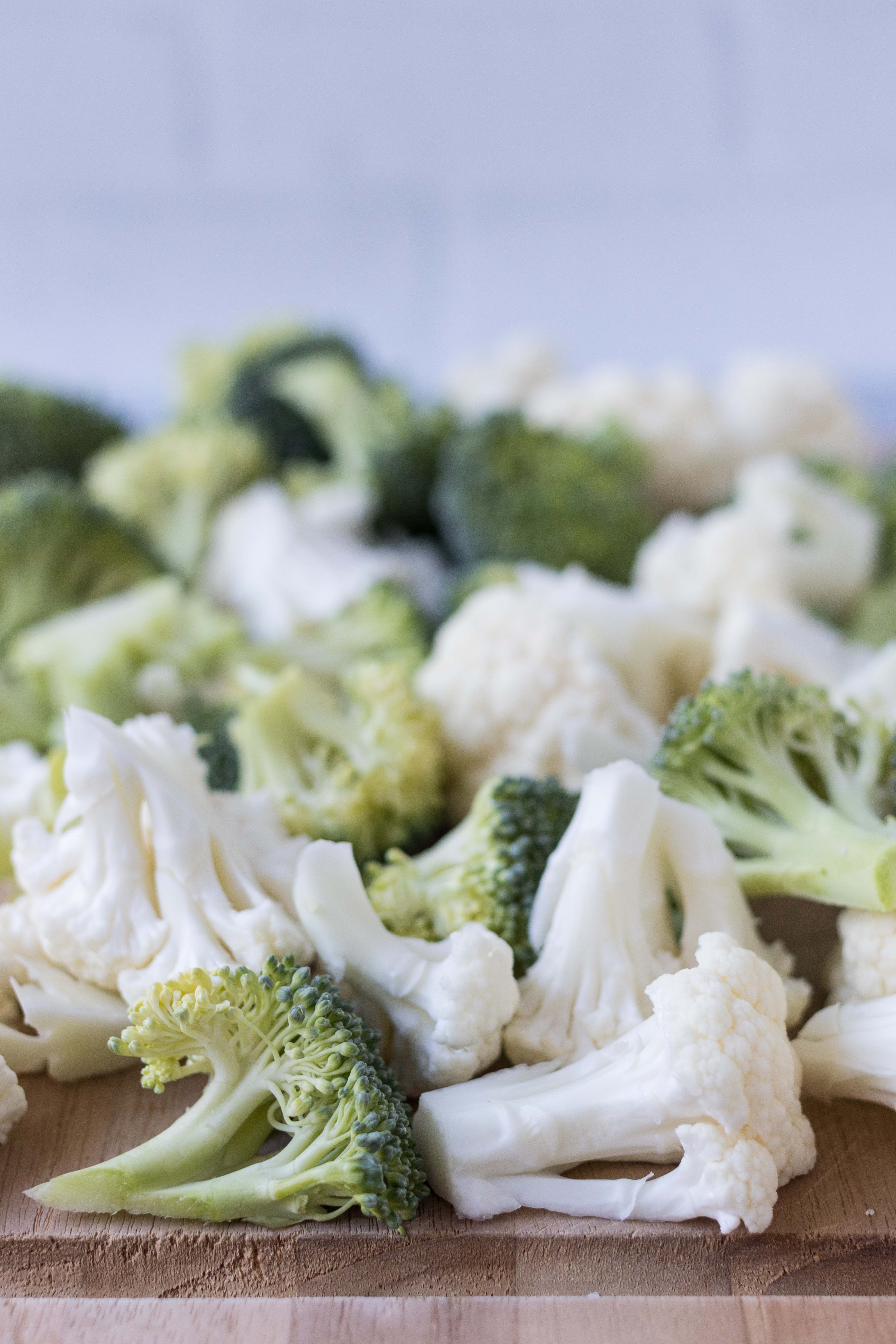 Shockingly, sheet pan gnocchi with chicken sausage and vegetables is another meal idea that was inspired by Jessica of How Sweet Eats. (This is not the first time I've shared a recipe here where I got a base ingredient from Jessica.) I know, I talk about Jessica all the time on this blog like she's my friend, which might bug some people. Her recipes are amazing, and she shares a lot of great recommendations – beauty products, baby/toddler toys, Nordstrom gift picks, and cookbooks to name a few. When I saw her sheet pan gnocchi recipe this winter, I knew that I had to try baking gnocchi.
Let me be clear that this is not Jessica's recipe. As soon as I saw the idea for baking pre-made, refrigerated gnocchi, I started experimenting with a couple of different ingredient combinations. I'm still hoping to nail at least one more sheet pan dinner with gnocchi. But sheet pan gnocchi with chicken sausage and vegetables was the clear initial winner, so that's what I'm sharing now.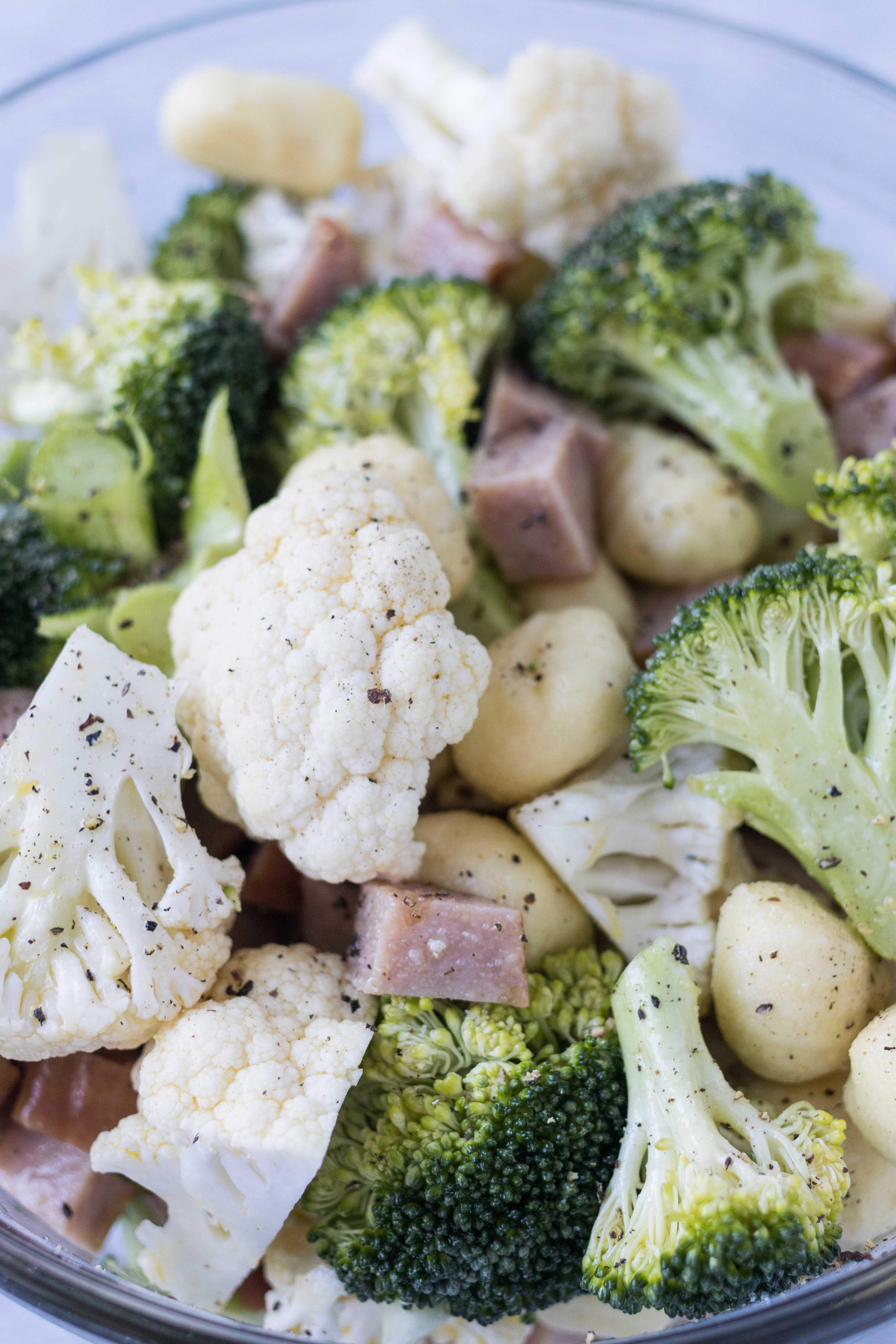 It's not a secret that I love roasted vegetables or chicken sausage. I've been roasting Brussel sprouts and cauliflower for years. It wasn't until much more recently than I started roasted broccoli regularly, too. I like steamed broccoli. A lot. (I know. I'm one of those annoying people who eats roasted vegetables often and doesn't hate it.) But I like roasted broccoli so much better. I like it so much better than I'm not sure when I'll be making steamed broccoli again at home any time soon.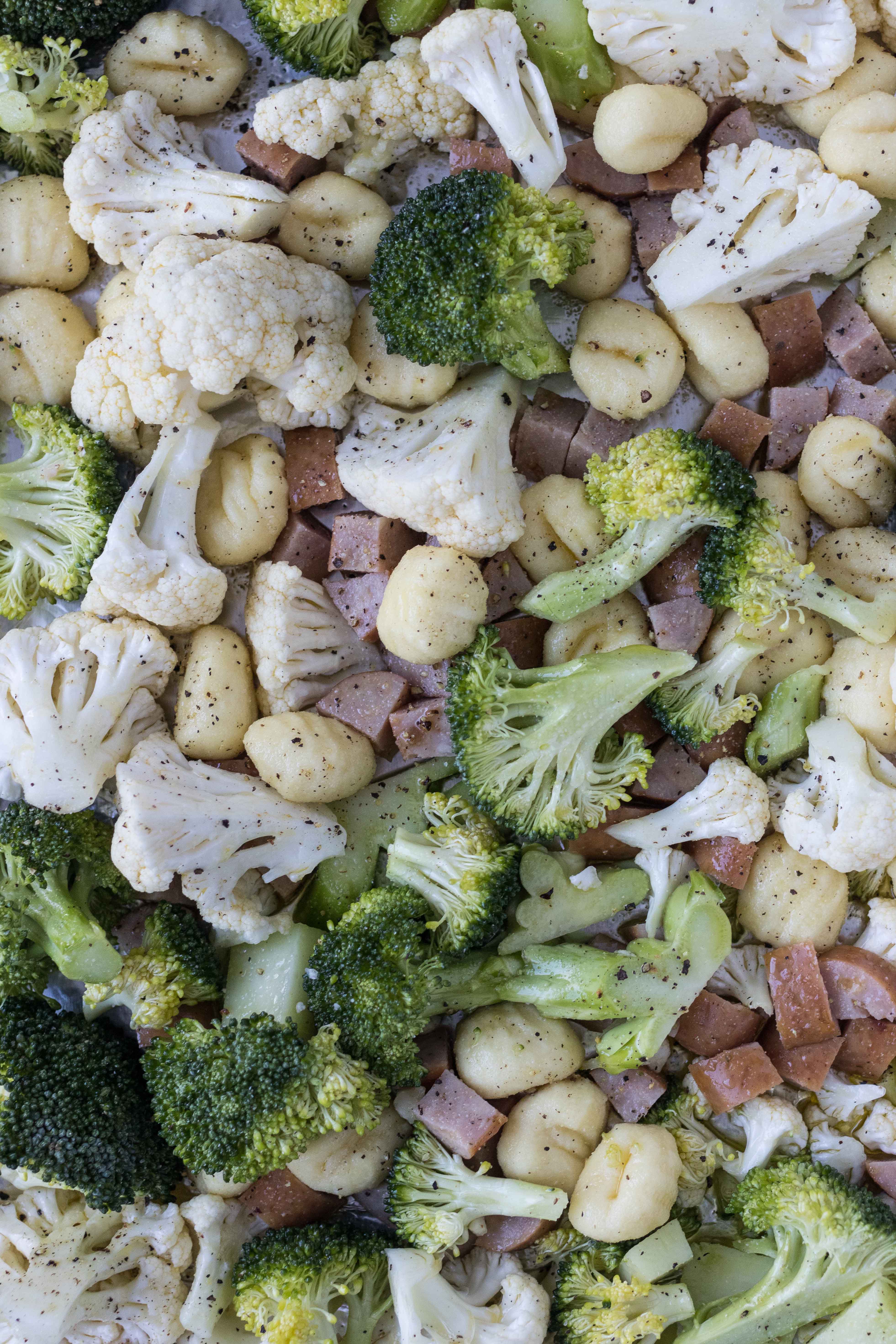 The combination of the garlic-y roasted vegetables and crisp gnocchi is so good that you may even convert your family members who don't love veggies or potatoes. No, I didn't get my toddler son to eat broccoli or cauliflower. Sheet pan gnocchi with chicken sausage and vegetables is good, but I can't claim that kind of victory. And my husband doesn't love sweet chicken sausage like I do. So if I make this for dinner (instead of for a week of lunches), I make it with Andouille, which works for everyone. So we're calling it a win.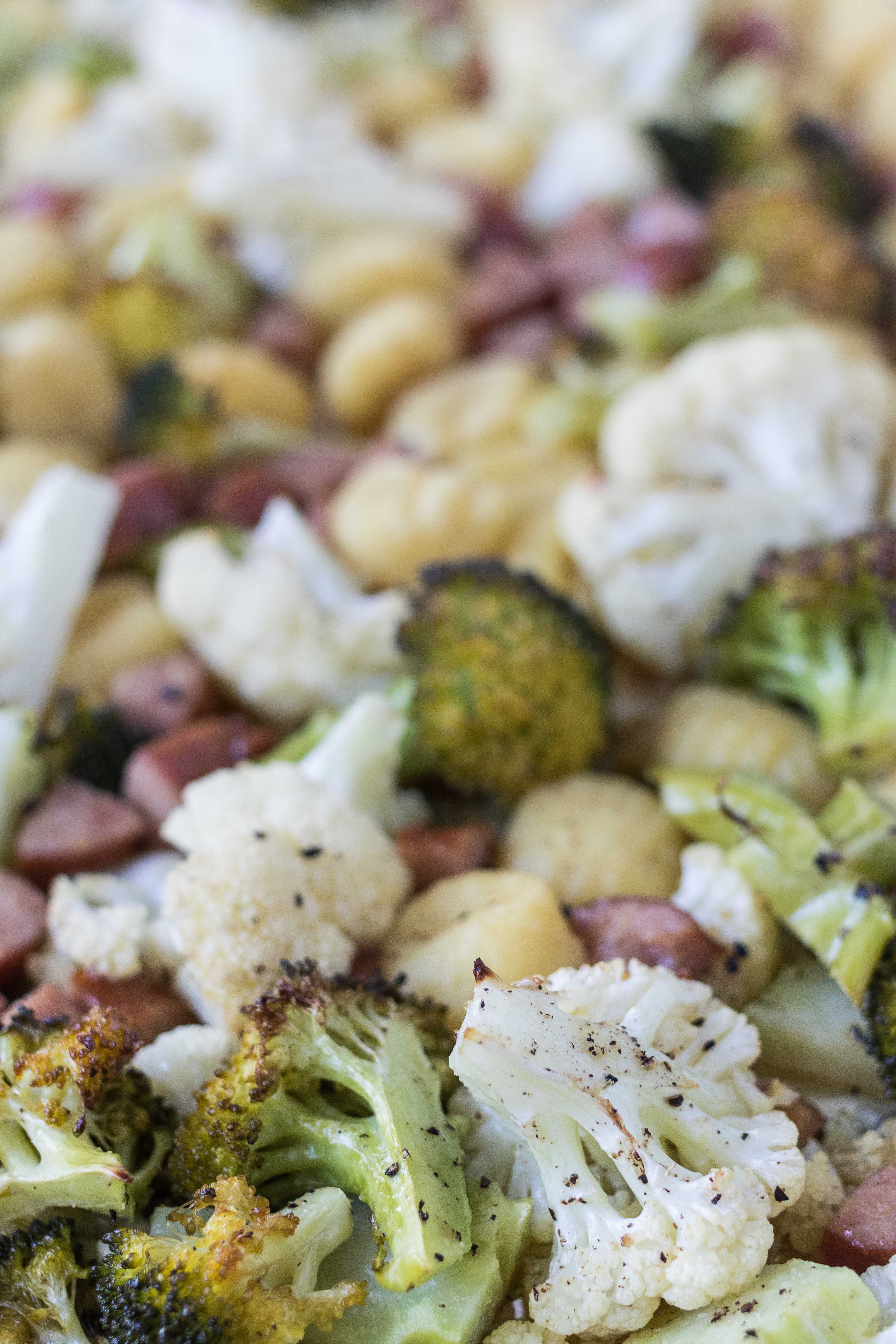 While I love quick dinners (especially in this stage of life with a toddler), I have not jumped on the sheet pan dinner bandwagon. One, I'm inheritantly weary of anything trendy. A little obnoxious, yes, but it's true. Two, it's tough to find good flavor combinations that cook at the same time and temperature. Frankly, I think most sheet pan dinner recipes don't quite cut it.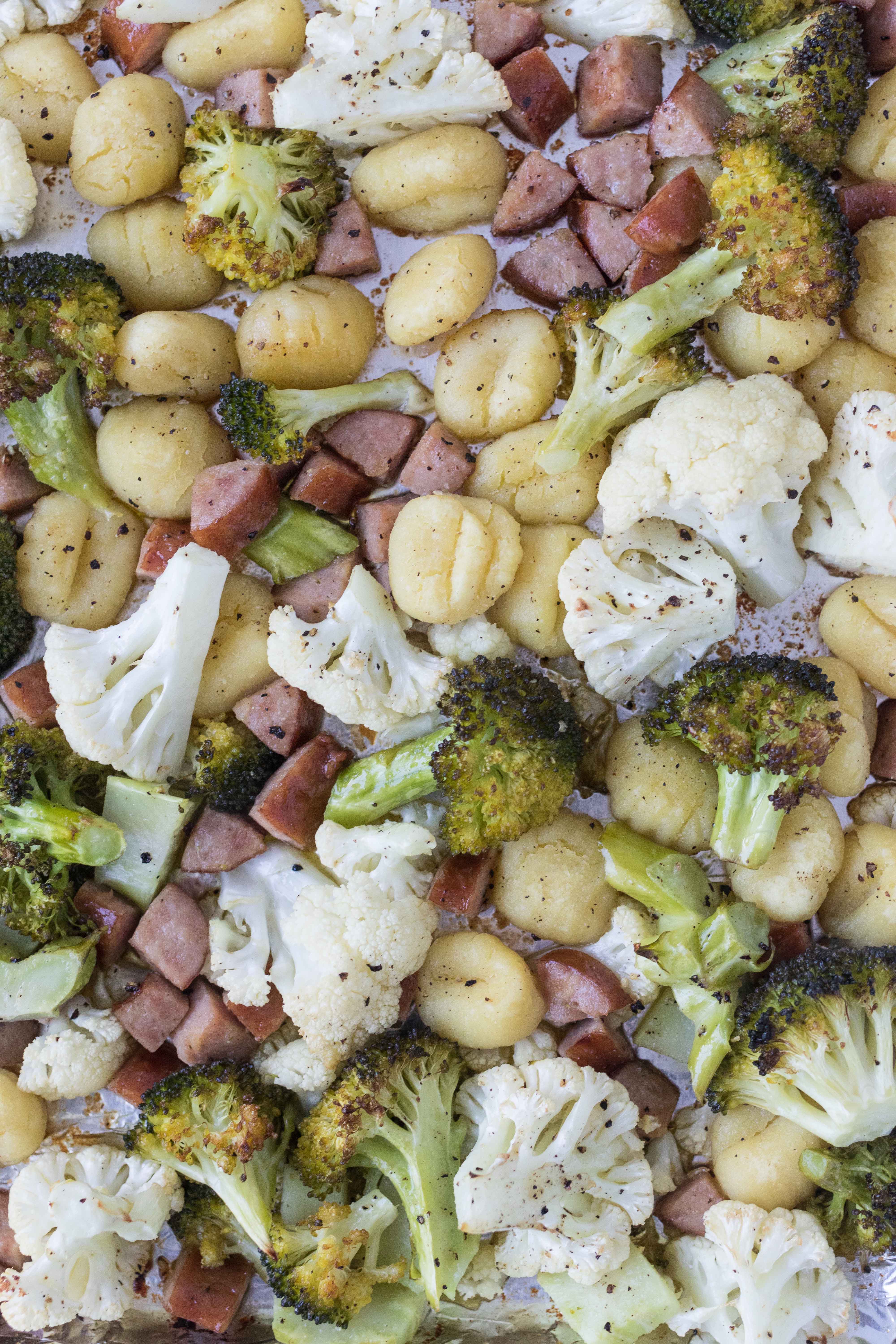 Normally I would say that this recipe is easy to switch up and make your own with favorite veggies, ingredients you have on hand, etc. I think in time, I will find other combinations that work and will be sure to share them here. But it's tough to get the vegetable flavor pairing just right when you add gnocchi and sausage into the mix. And again, you're working with the whole single time and temperature factor, so some ingredients just won't work. As such, think about making substitutions with care.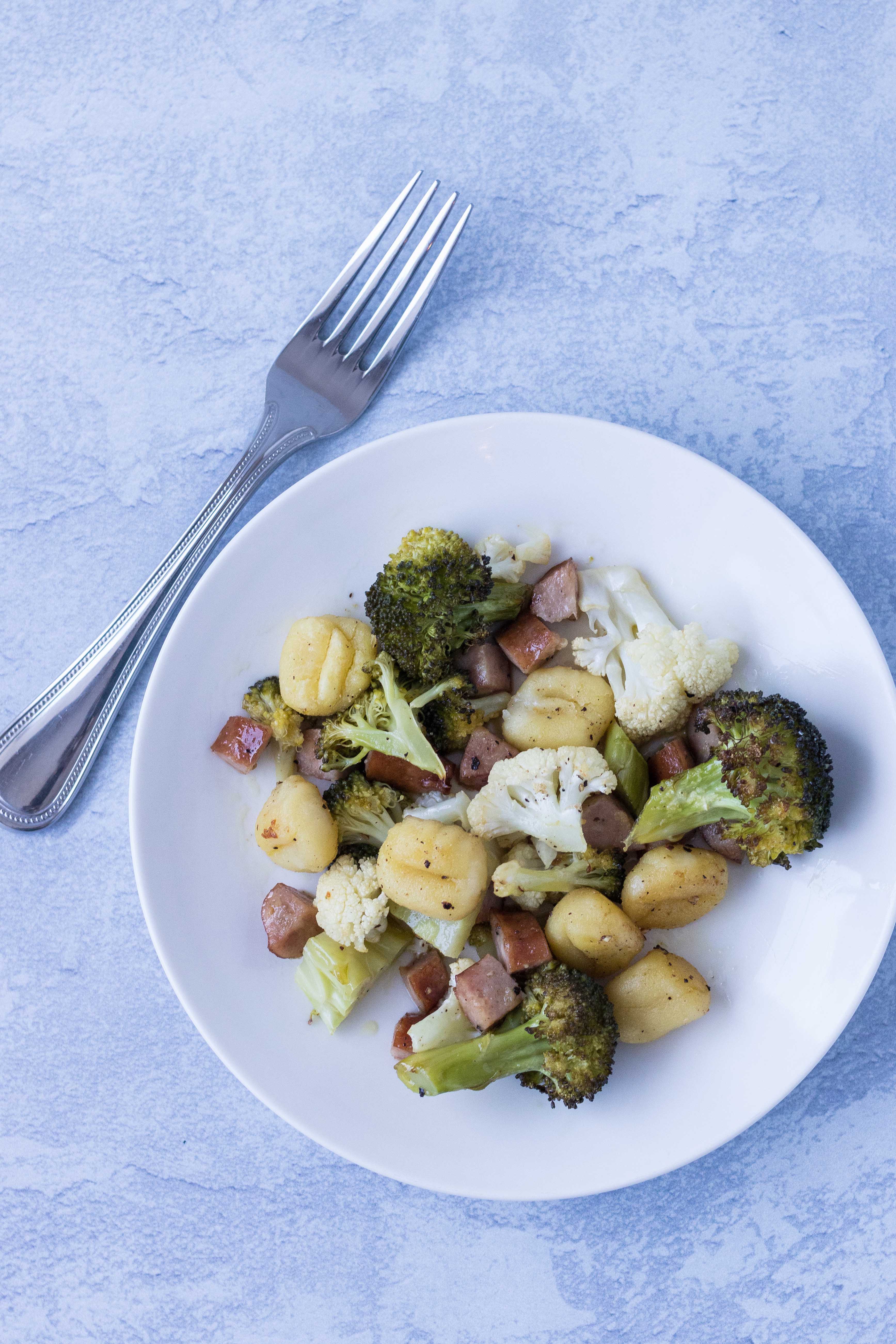 With that being said, there are a couple of ways you can create a little variation. First, you can opt to omit the chicken sausage to make the dish vegetarian. I'm posting this dish during Lent, so think about that if you want a meat-free lunch or dinner! If you wanted to add one more veggie to the mix, asparagus is a good option. Second, for any other day, you can leave out the sausage and cook the dish alongside another meat, such as chicken breasts, tilapia, or pork chops, which is usually what I do. Then it's not a true sheet pan dinner, I know. But it's still part of a very quick, healthy meal.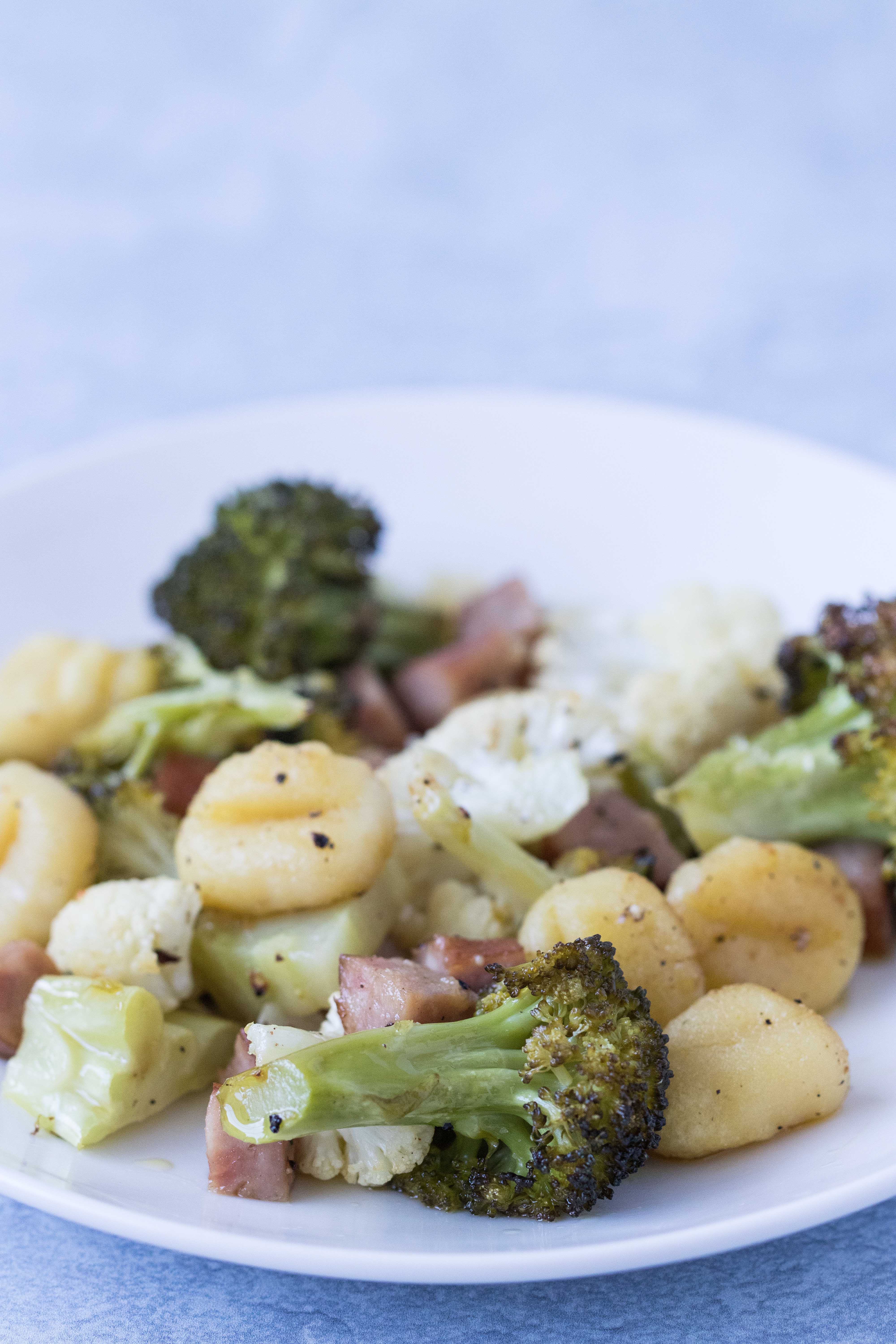 Sheet Pan Gnocchi with Chicken Sausage and Roasted Vegetables
Sheet pan gnocchi with chicken sausage and roasted vegetables is a simple variation for preparing pre-made skillet gnocchi. You have a delicious sheet pan meal that comes together in 30 minutes!
Ingredients
1

16 oz. package

pre-made skillet gnocchi

found in the refrigerated pasta section

1-2

small

broccoli florets

chopped

1/2

head of

cauliflower

chopped

2

cooked chicken sausage

chopped

extra virgin olive oil

to coat the gnocchi, sausage, and veggies thoroughly

garlic powder

for a generous coating over the gncocchi, sausage, and veggies

salt and pepper

to taste
Instructions
Pre-heat the oven to 400 degrees.

Line a baking sheet with aluminum foil. Spray the aluminum foil with a generous coat of non-stick cooking spray.

Chop the broccoli, cauliflower, and chicken sausage into bite-sized pieces.

Arrange the vegetables, gnocchi, and sausage in an even layer on the prepared baking sheet. Coat them generously with extra virgin olive oil.

Sprinkle the entire pan generously with garlic pepper. Finish the vegetables, gnocchi, and sausage with salt and pepper to taste.

Bake for 15-20 minutes, stirring once during cooking. I stir at 10 minutes and then check again at 15 minutes. You want the gnocchi to be crispy and the vegetables and chicken sausage to be browned but not burnt.

Serve immediately.
Notes
This recipe is easy to half or double or even triple, depending on the number of people you're serving. Plan to use at least two baking sheets if you're doubling the recipe.
Extra servings of sheet pan gnocchi with chicken sausage and veggies will keep in the fridge for lunch or dinner the rest of the week. Store leftovers in an airtight container and consume within a week.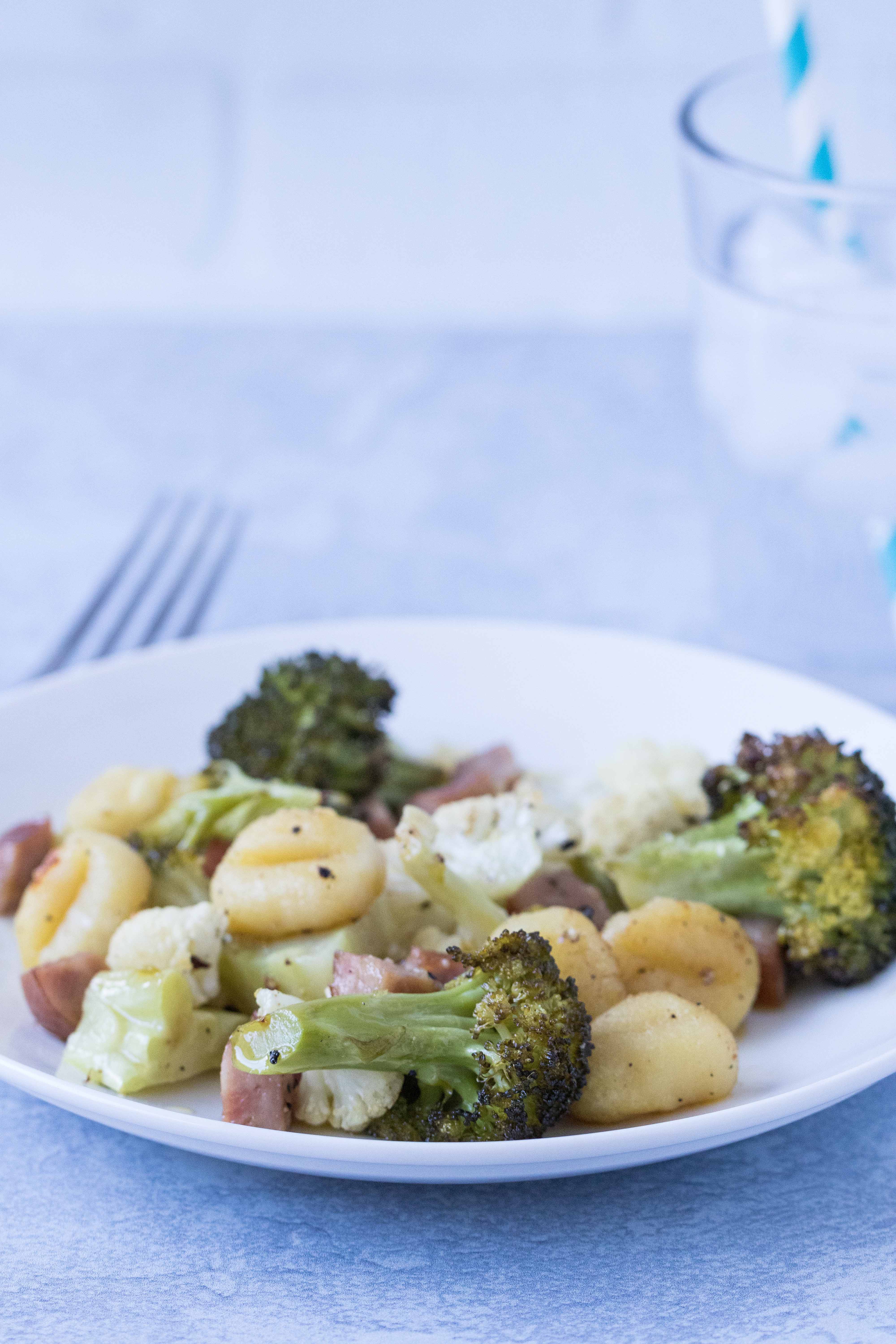 You're eating dinner in 30 minutes, and you only have one pan to clean (and barely because of the aluminum foil covering). Another win.
Did you make the sheet pan gnocchi with chicken sausage and vegetables?
I want to see it! Tag your images #RoseClearfield on Instagram or Twitter or post a photo to my Facebook page.
Pin the sheet pan gnocchi for easy access to the recipe later!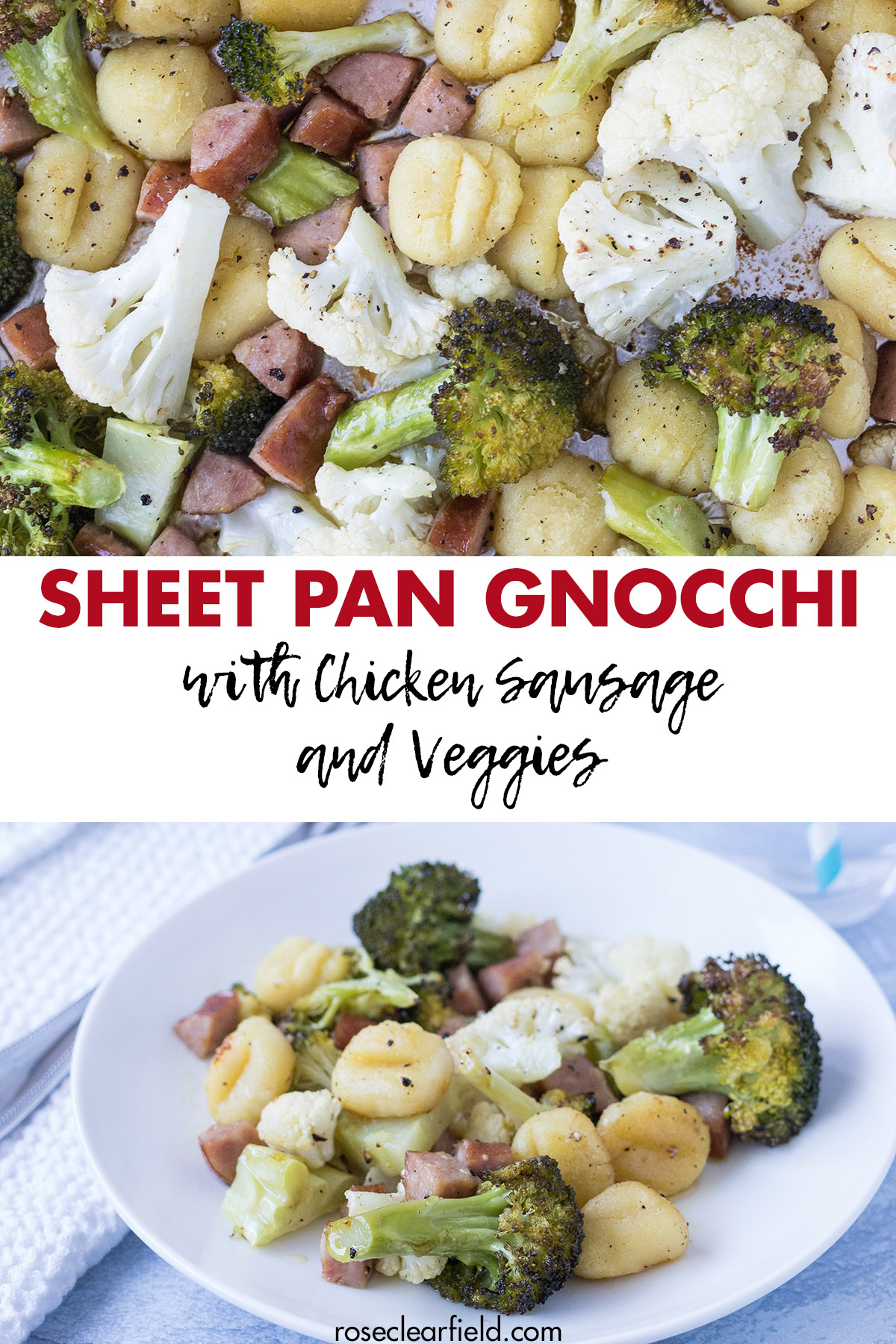 More weeknight dinner recipes: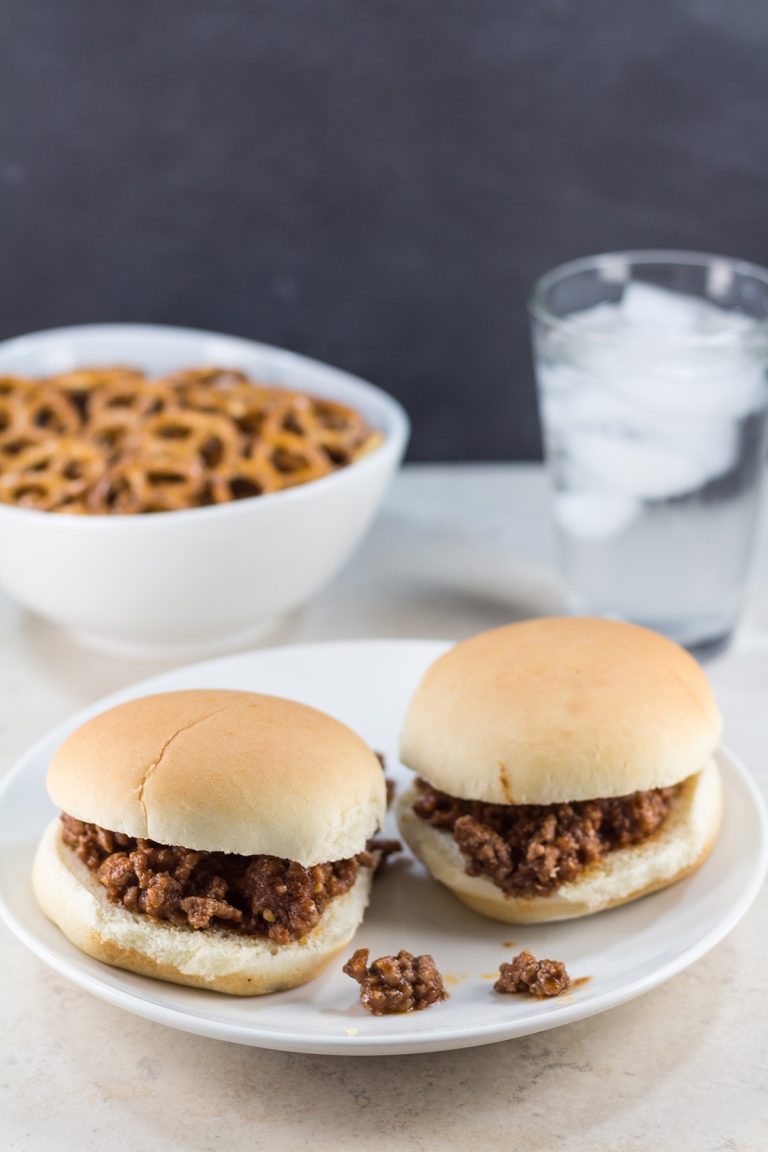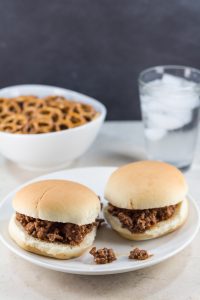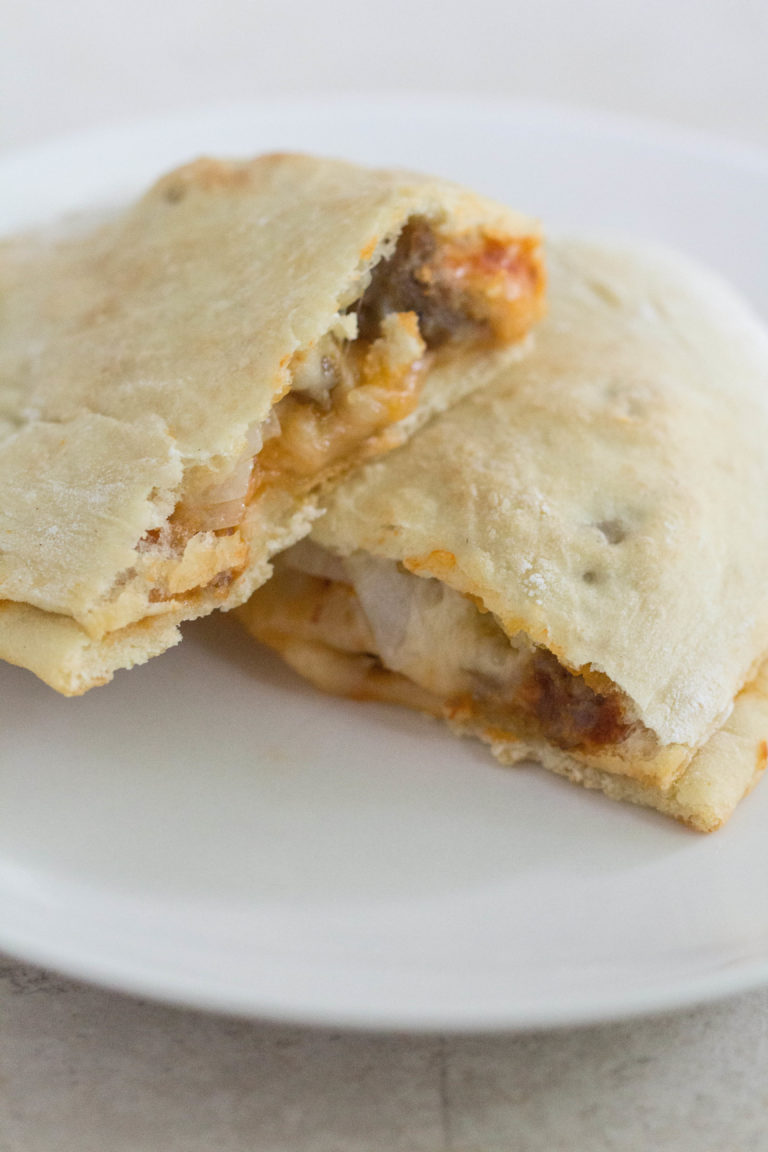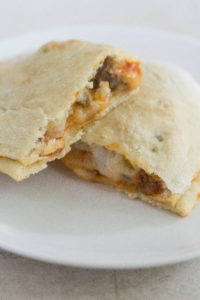 Pizza Calzones With Sausage, Pepperoni, and Onion