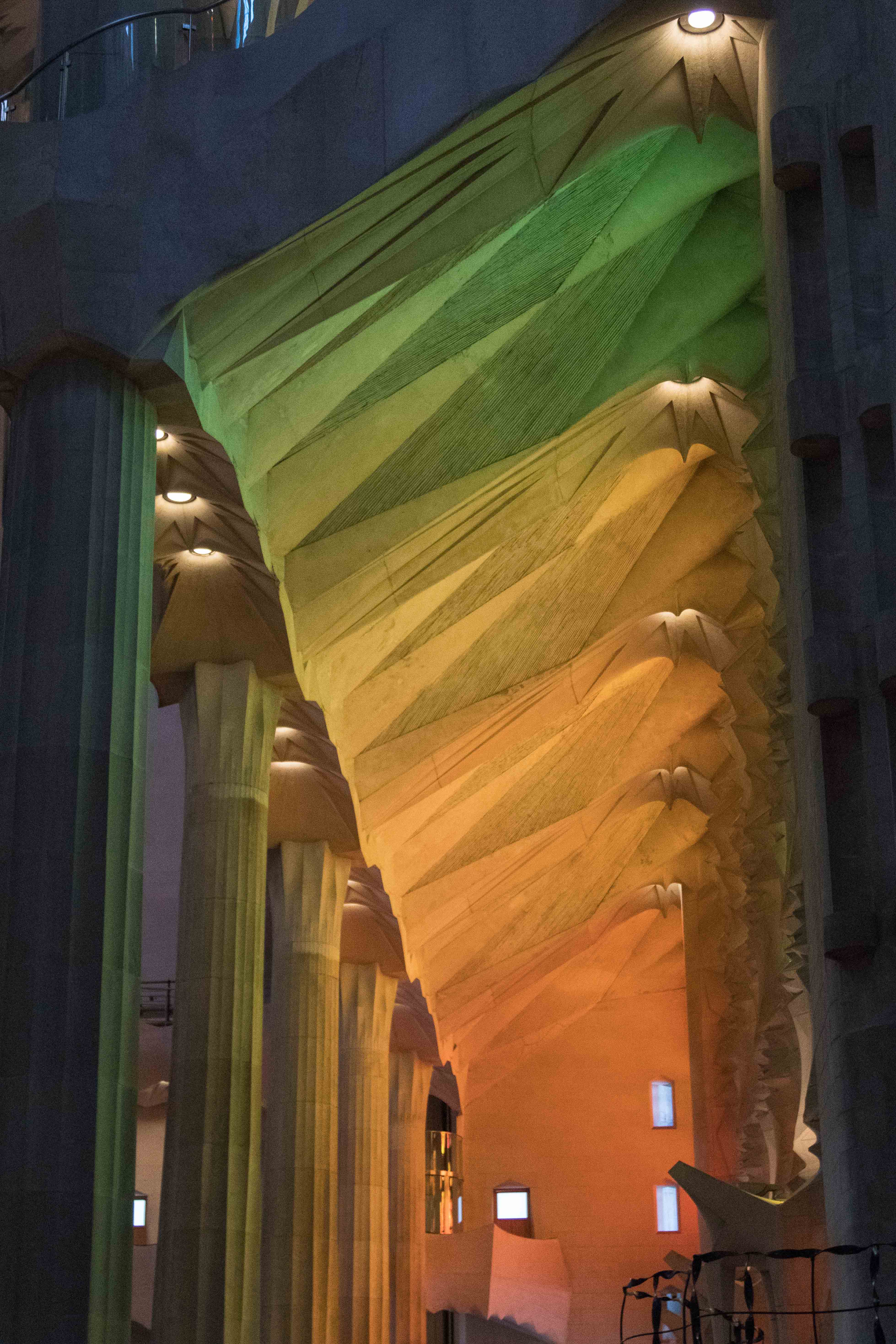 Today I'm continuing my Mediterranean cruise tour with Barcelona part 2: the interior of the Sagrada Familia. A couple of weeks ago, I shared my Sagrada Familia exterior shots. Now I'm back sharing my interior shots. I simply had too many pictures of this amazing structure to include them all in one post.
The outside of the Sagrada Familia is impressive, both in its sheer size and in the amount of detail in the carvings. The inside of the Sagrada Familia is truly awe-inspiring, unlike anything I've ever seen before. It blows my mind that construction on the building began over 100 years ago. It still feels so ahead of its time.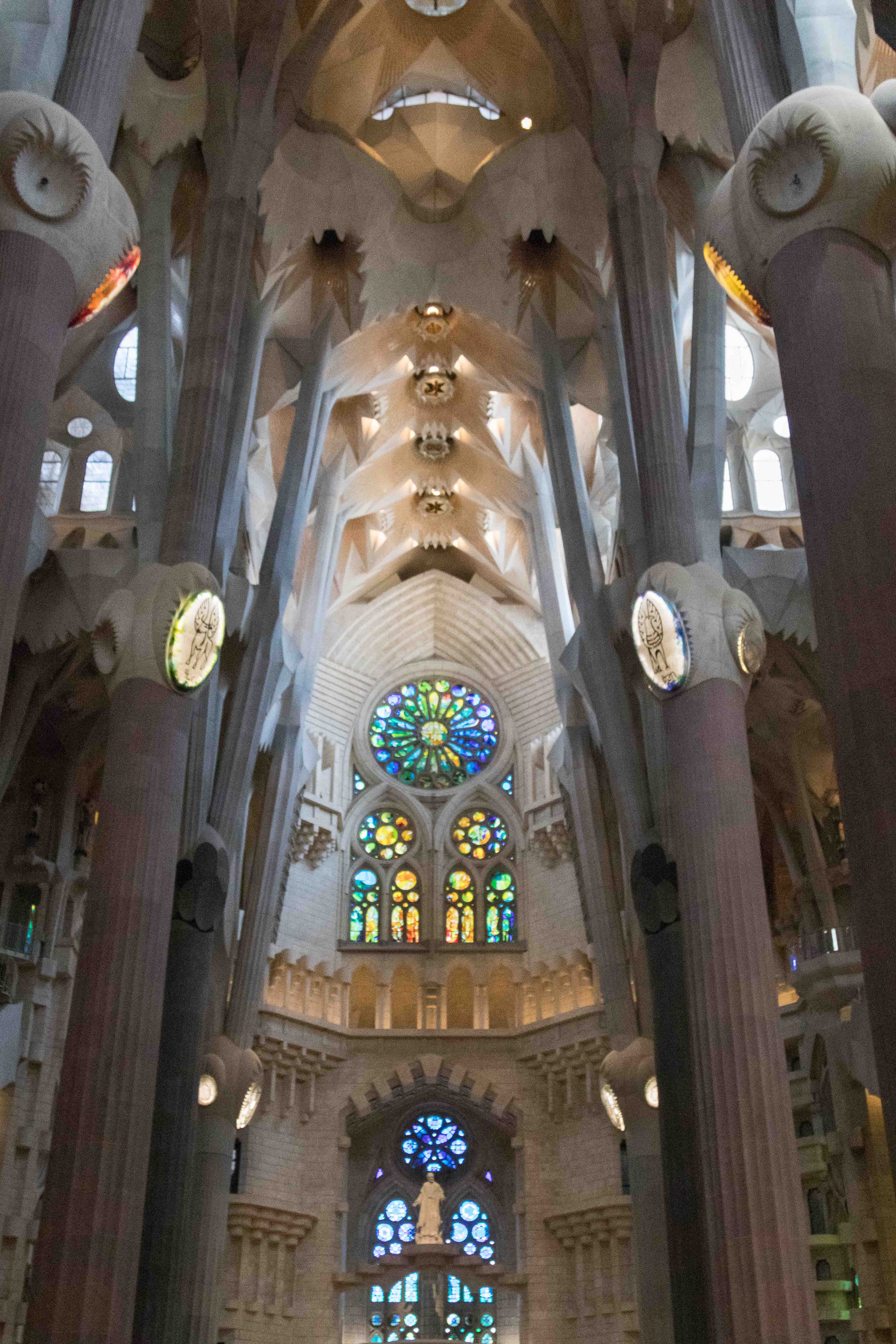 The rainbow lighting is truly magical. The multicolored windows fit with it perfectly. The other interior elements are minimal but again, just right for the space. The entire aesthetic is unique yet so fitting for a religious space. Many religious structures of this scope are covered in mosaics, paintings, and other imagery. The Sagrada Familia isn't like that at all but doesn't feel streamlined and modern either. And yet it's still so ahead of its time. Does that make any sense whatsoever? I hope that my pictures bring some clarity to my descriptions.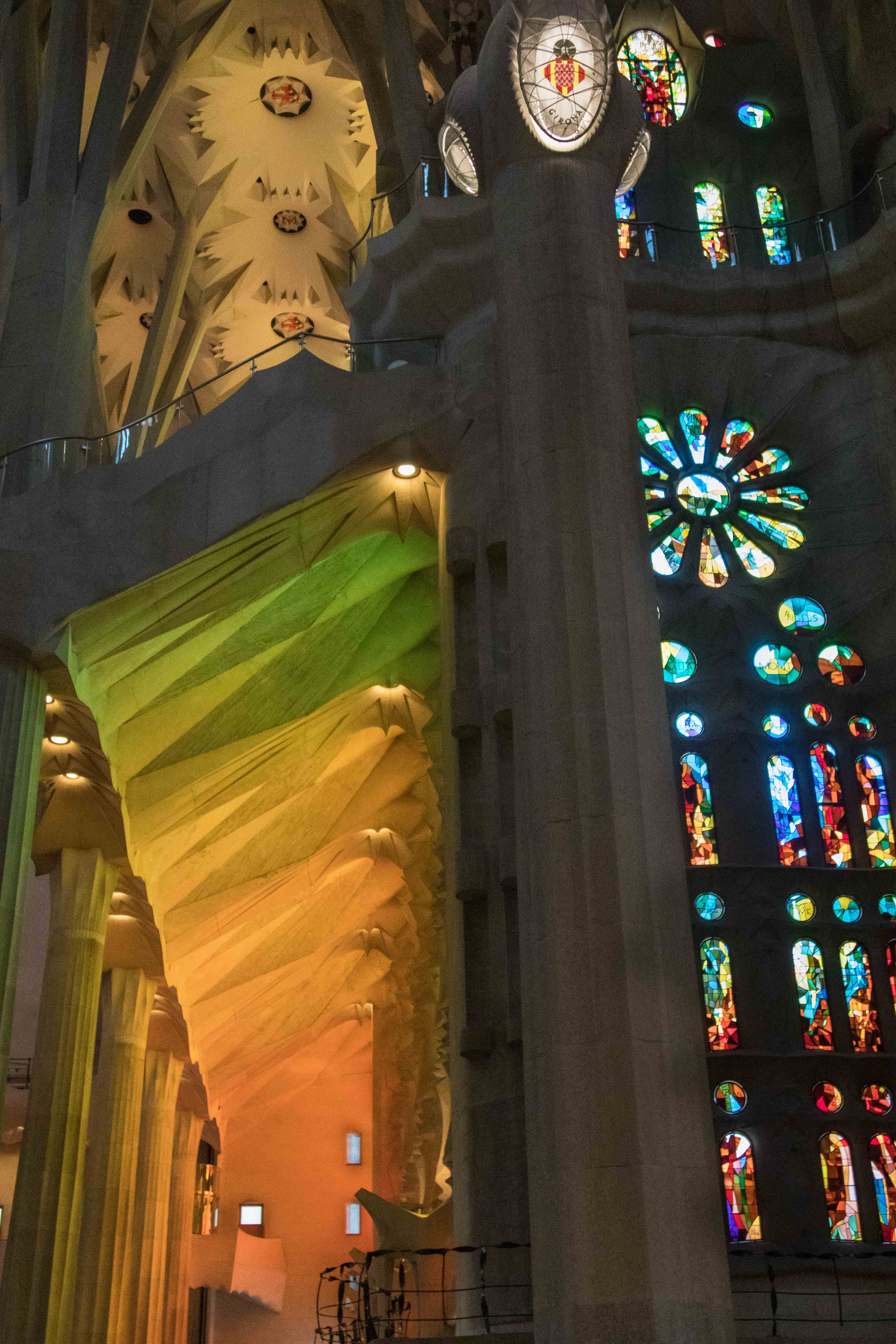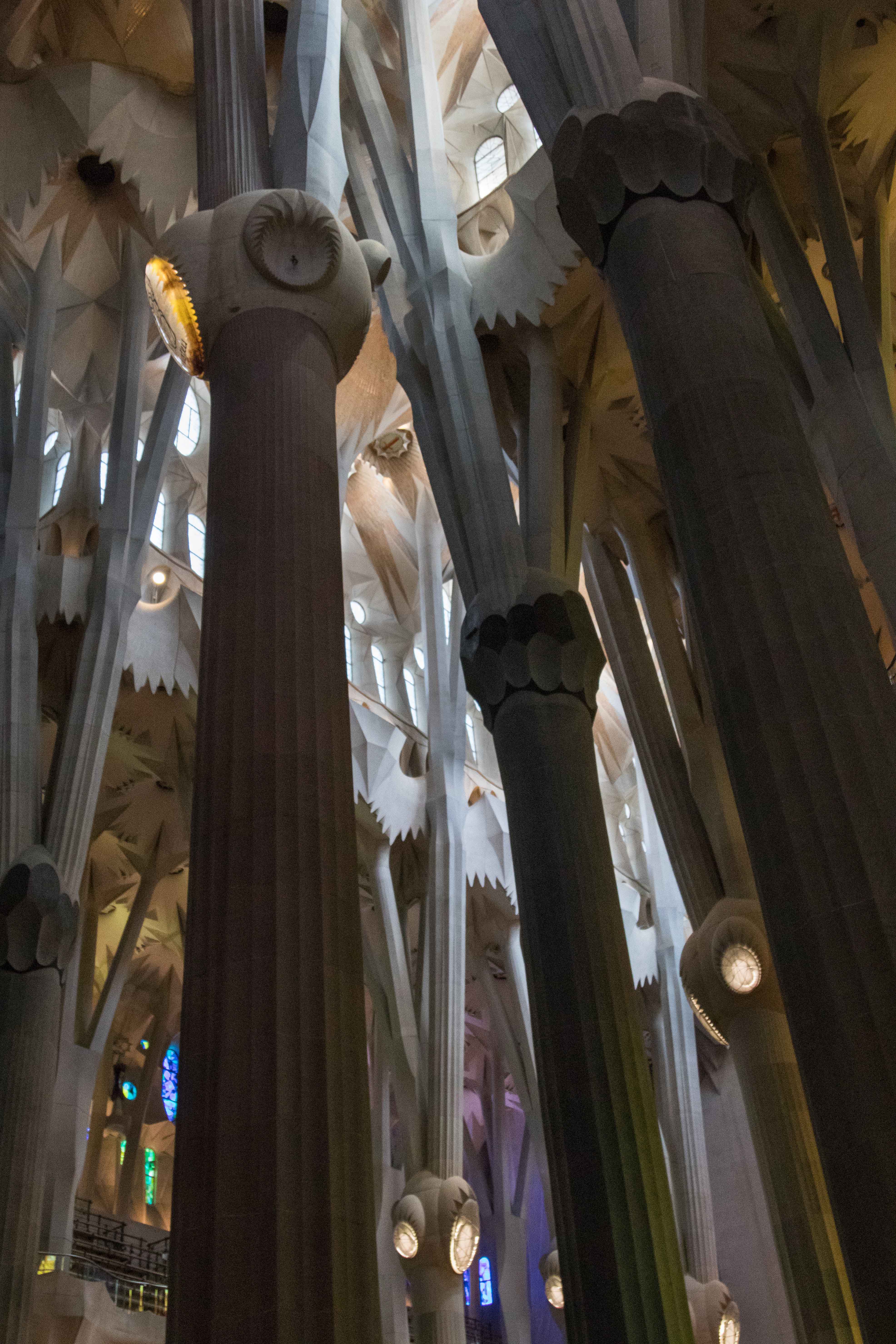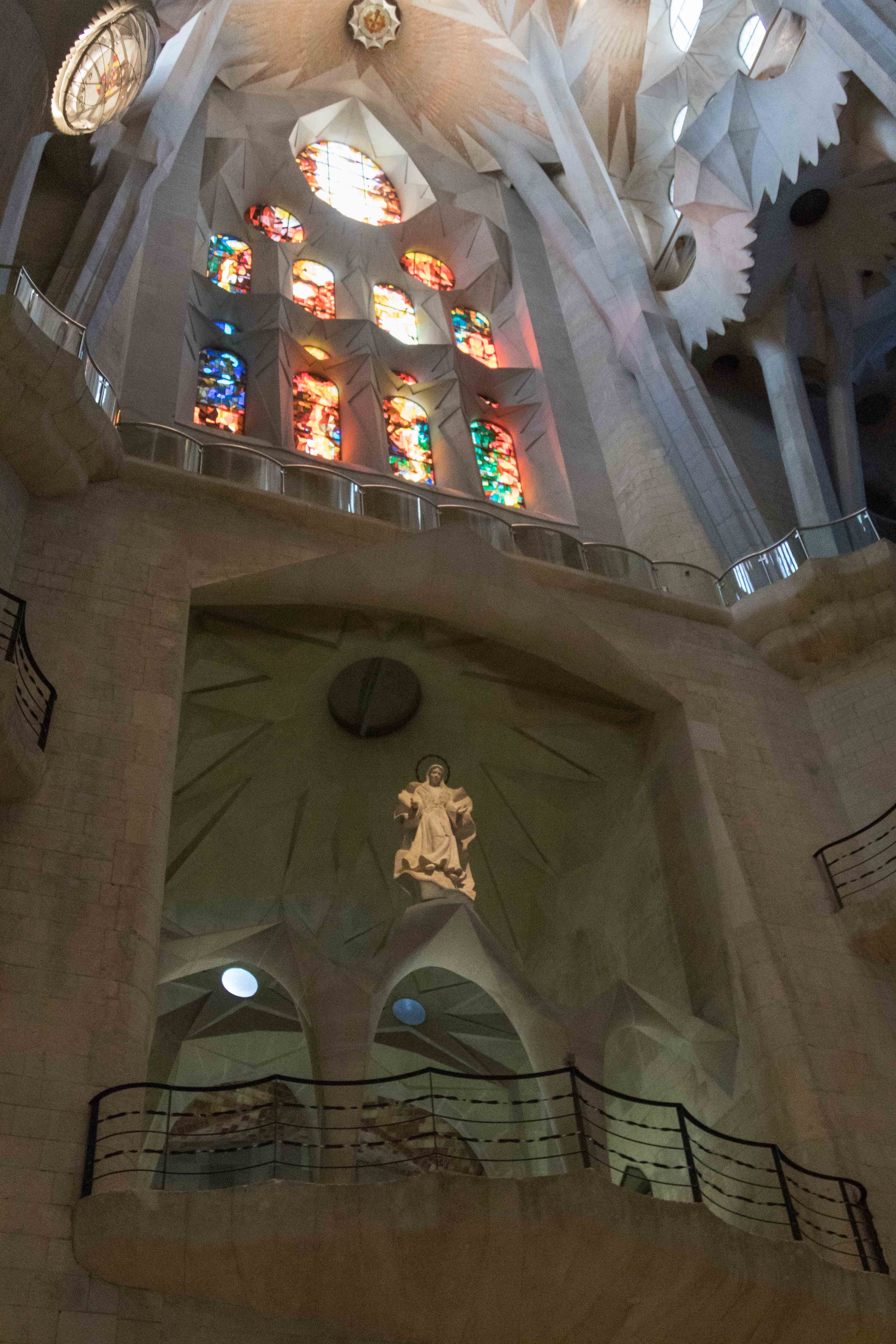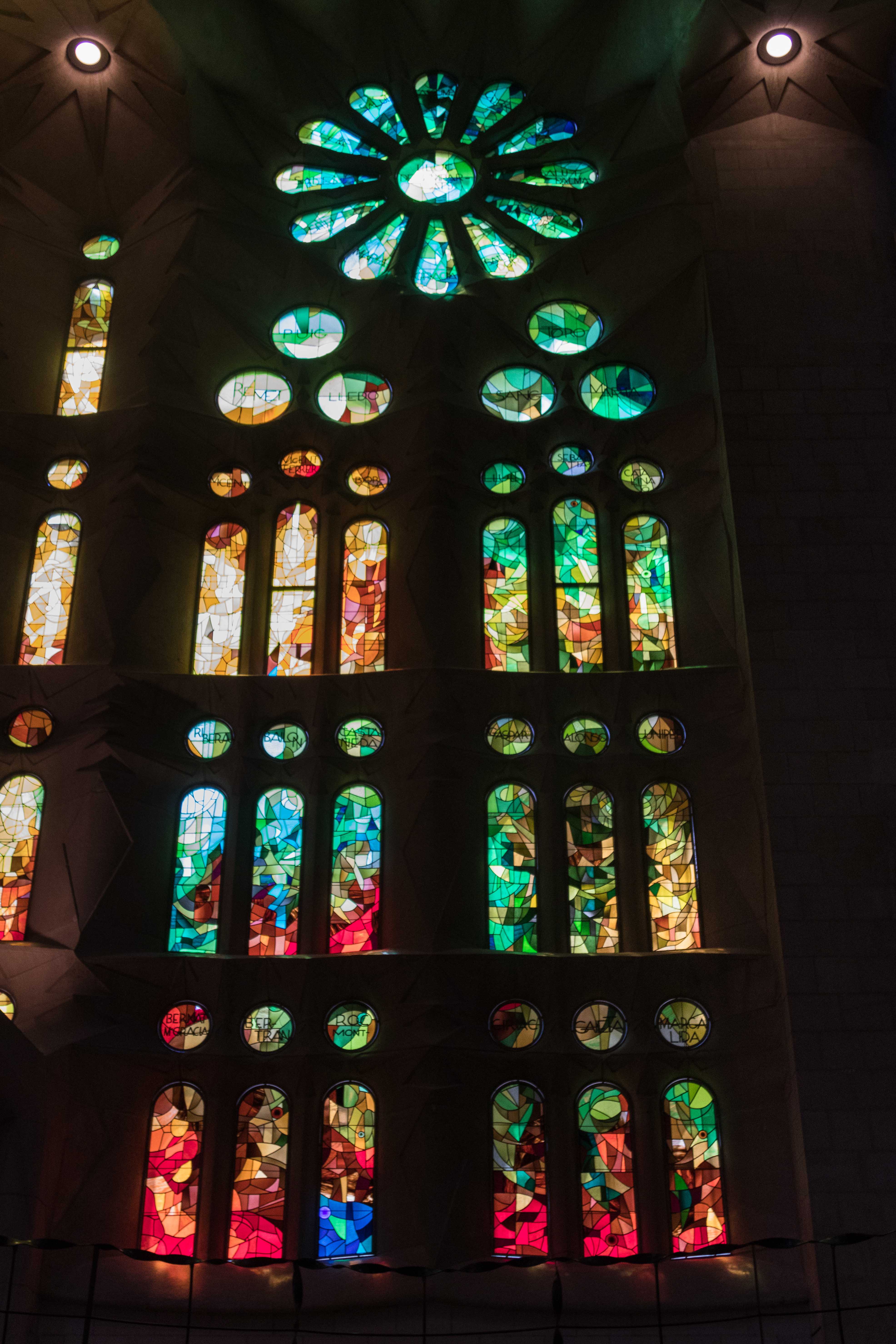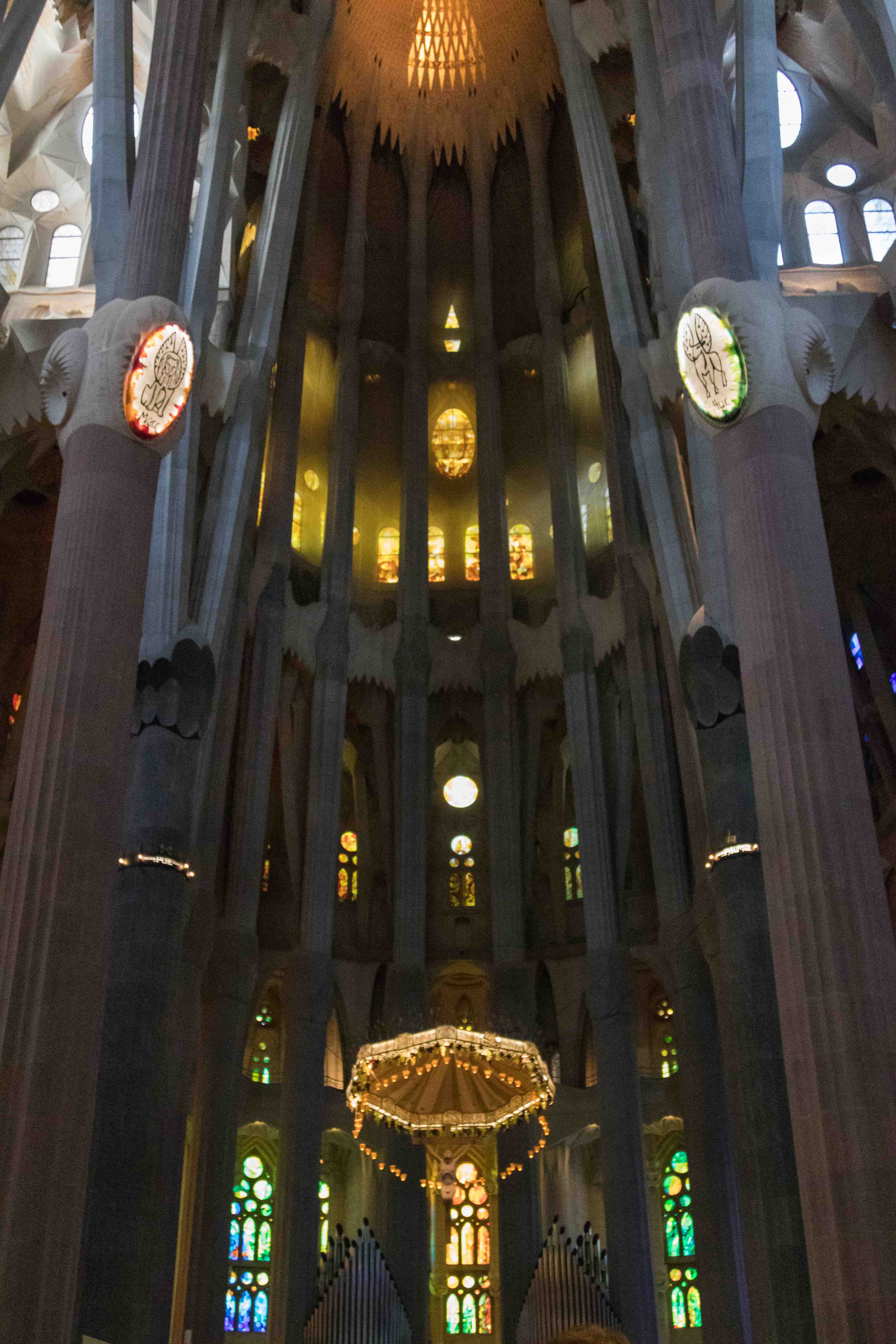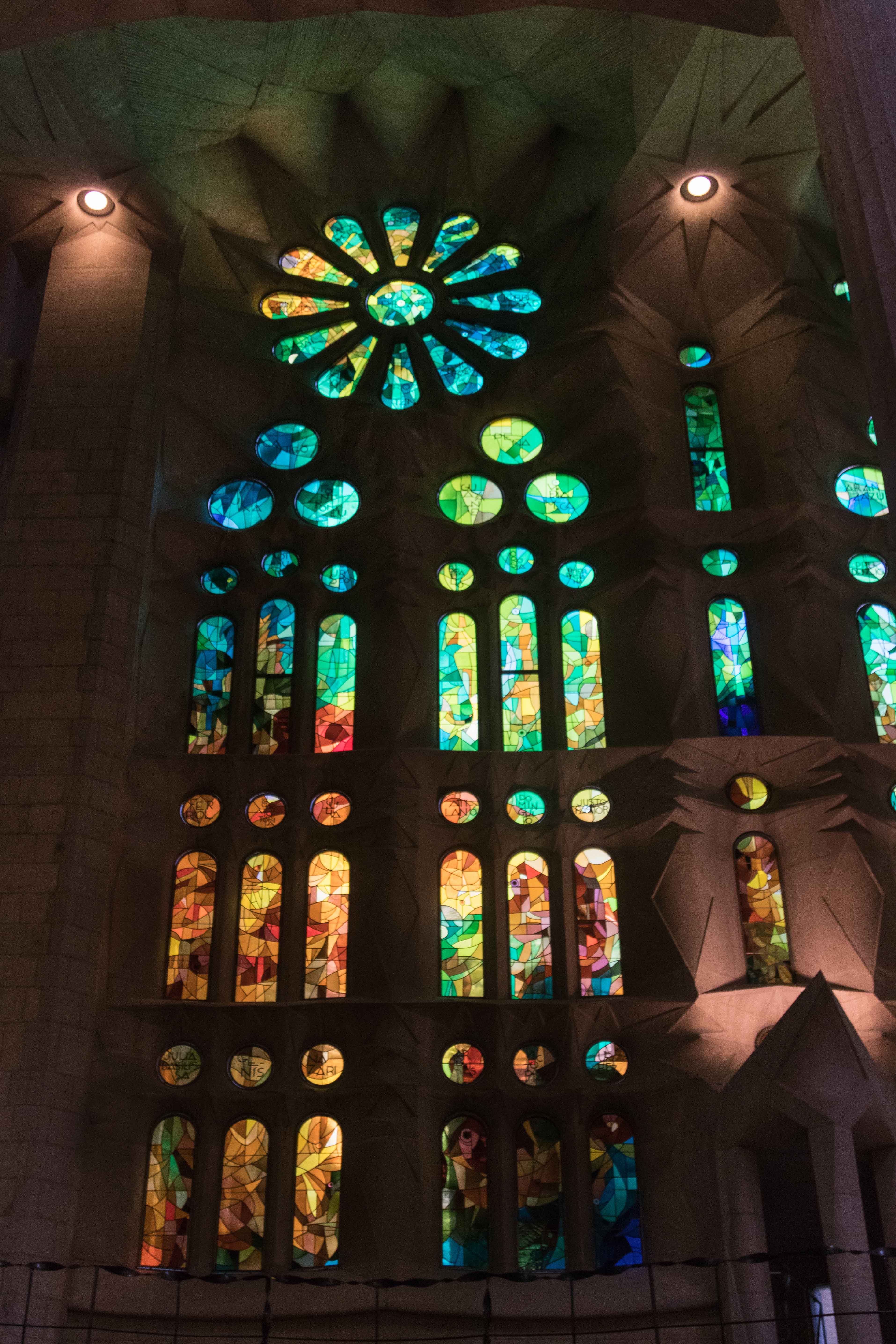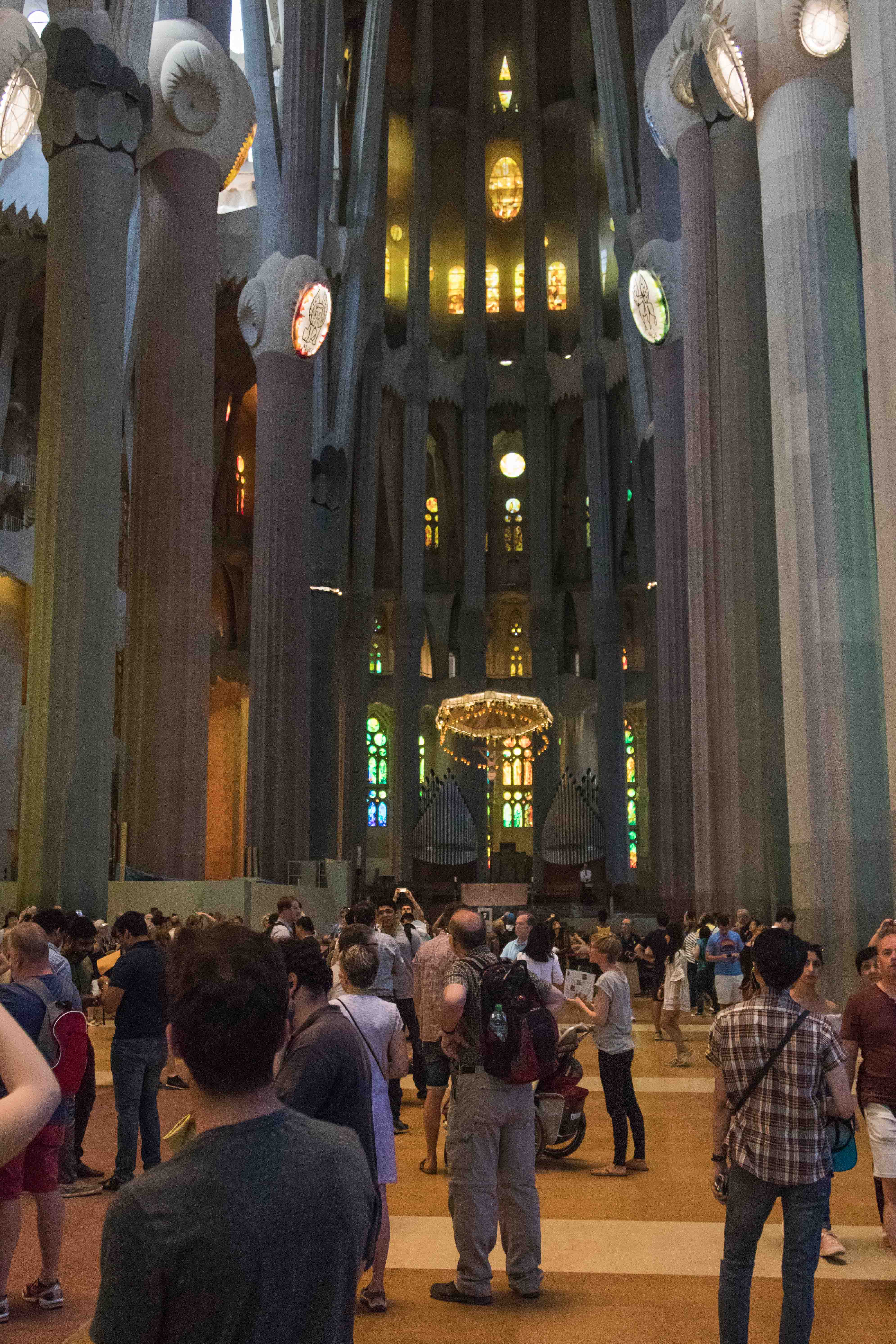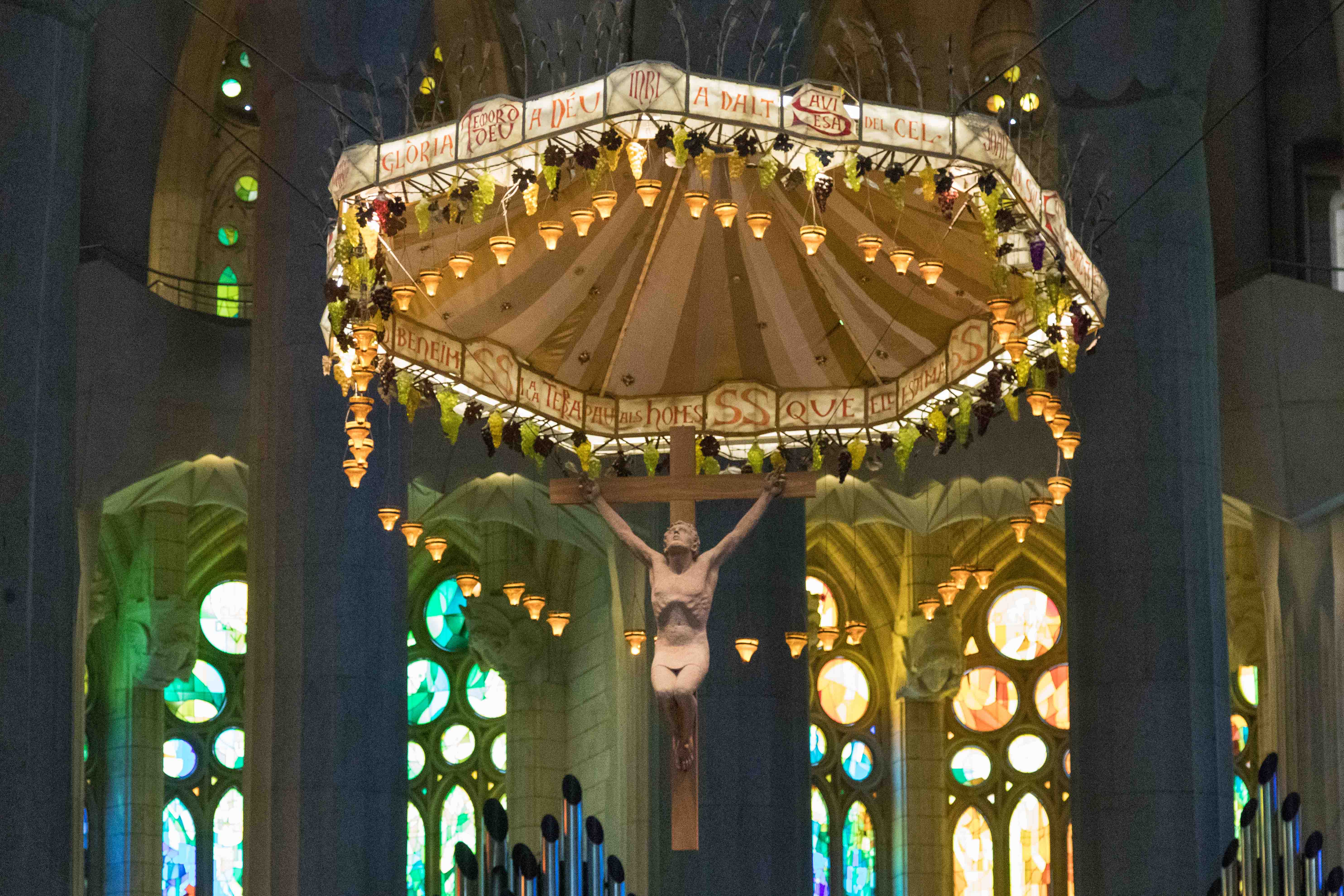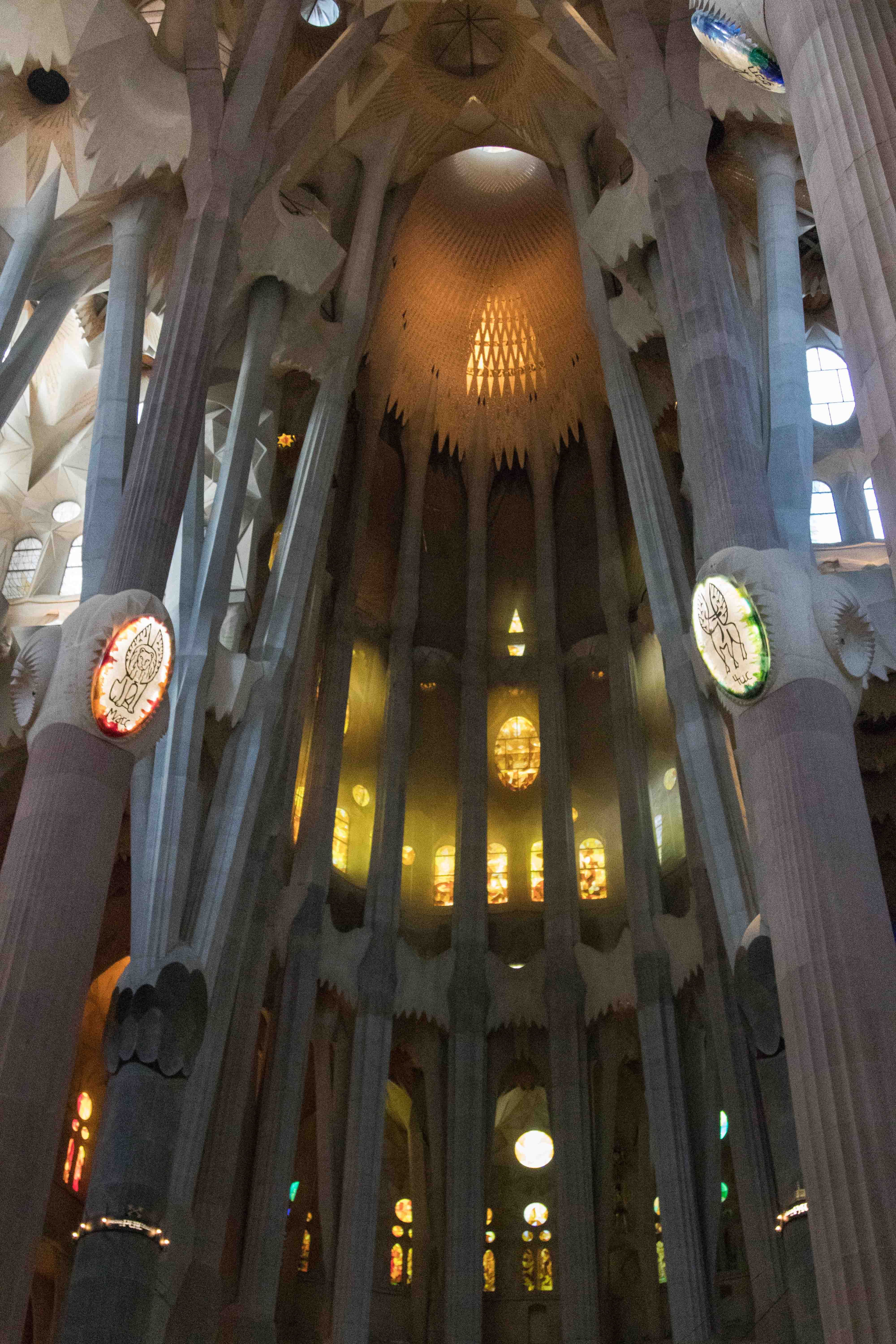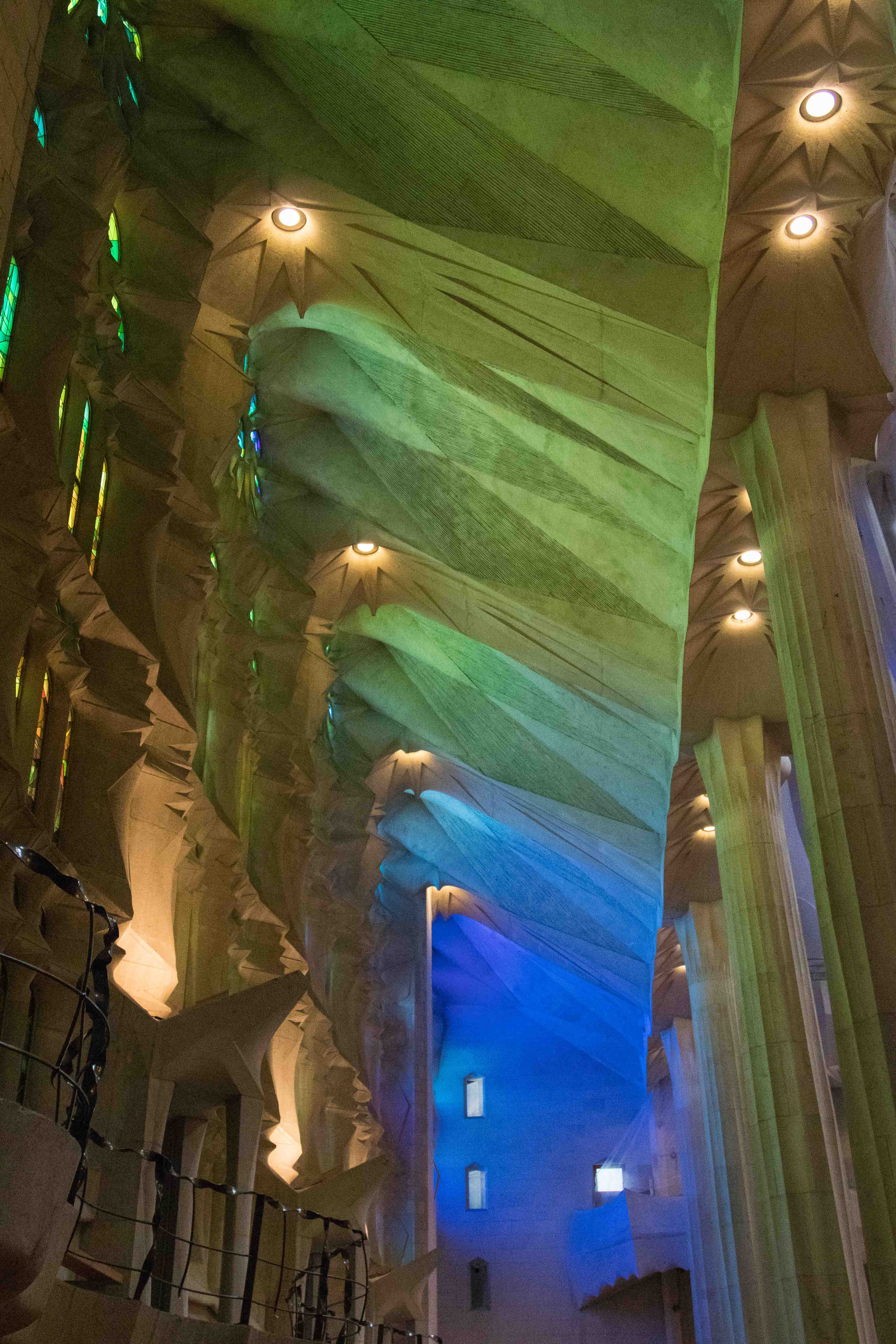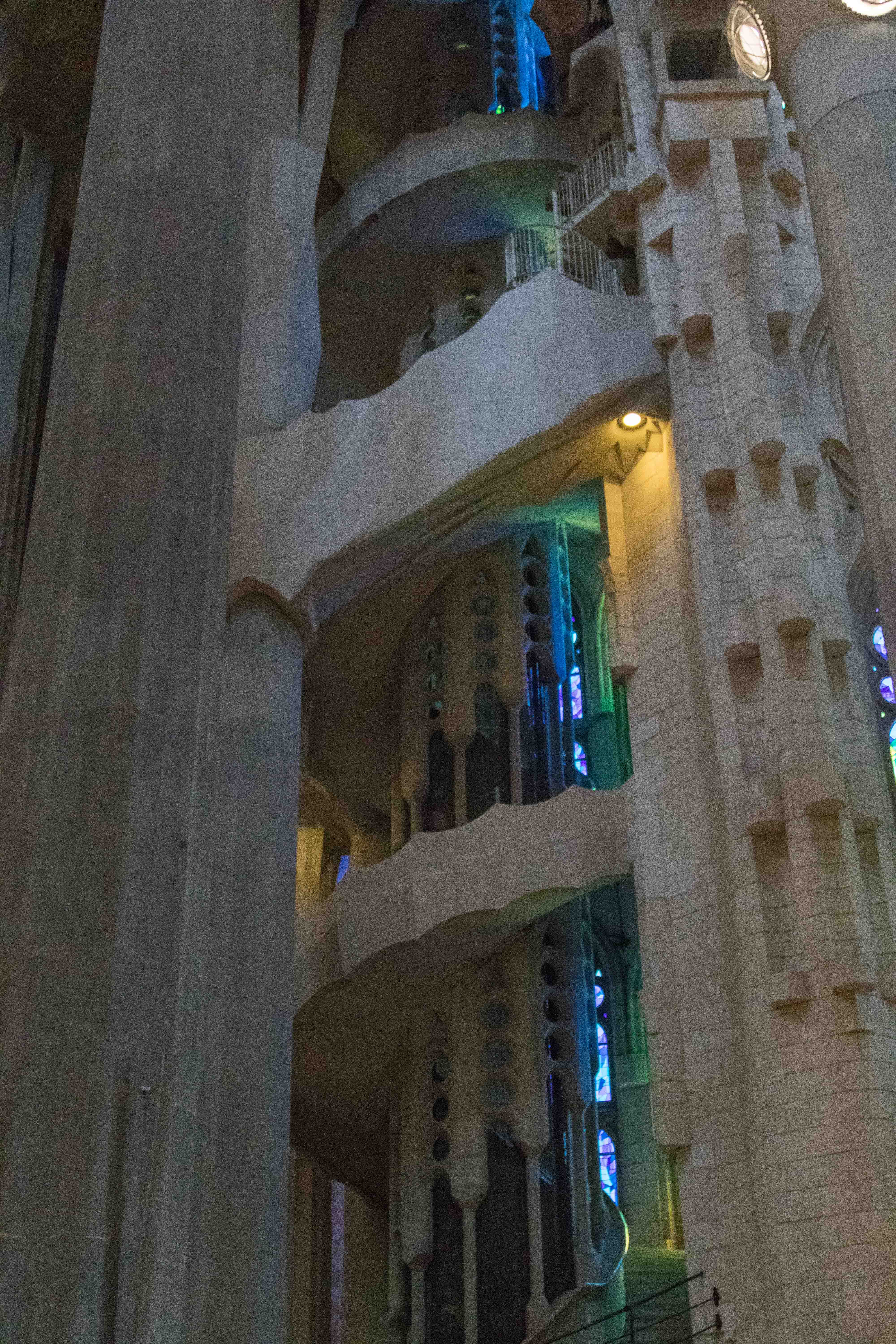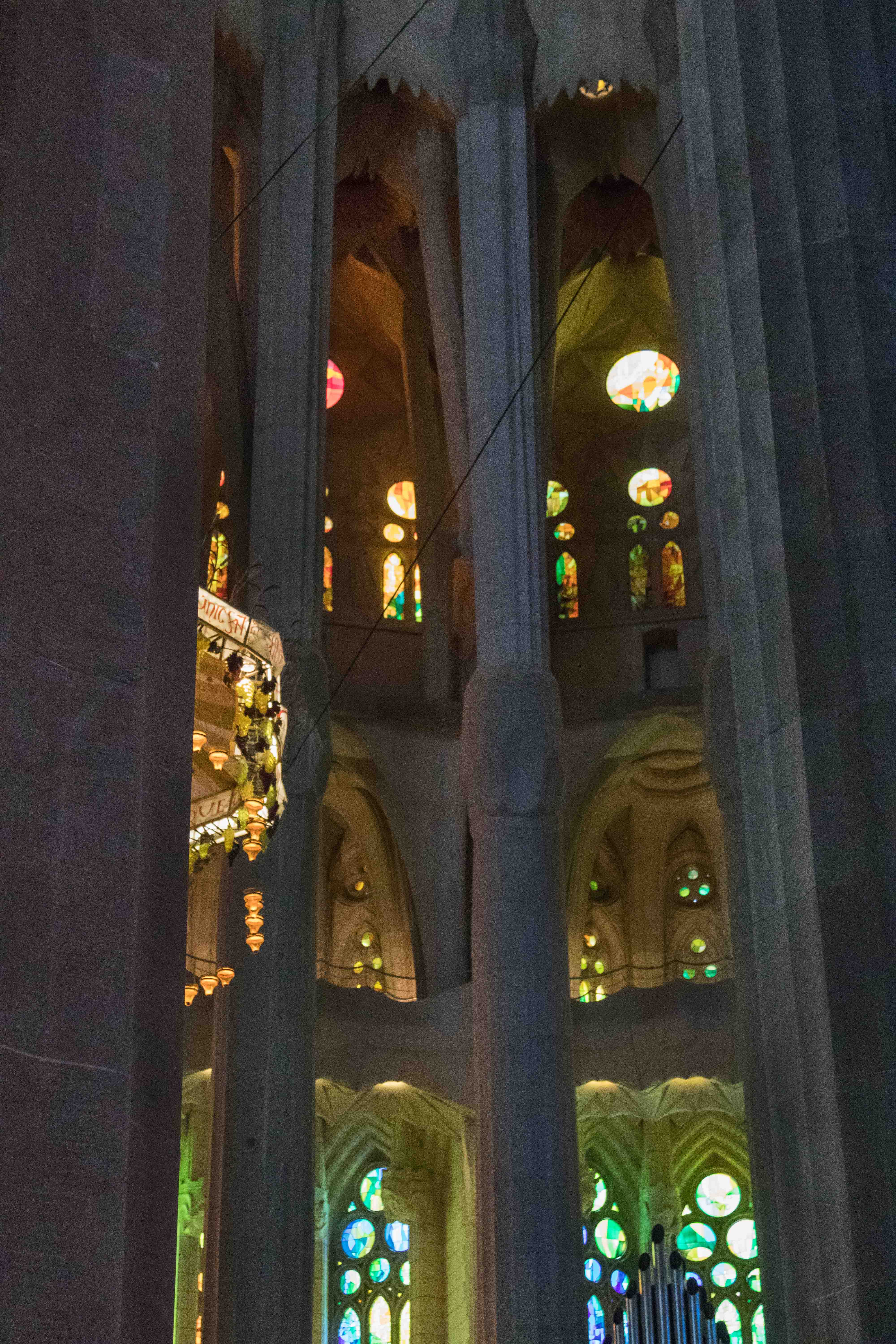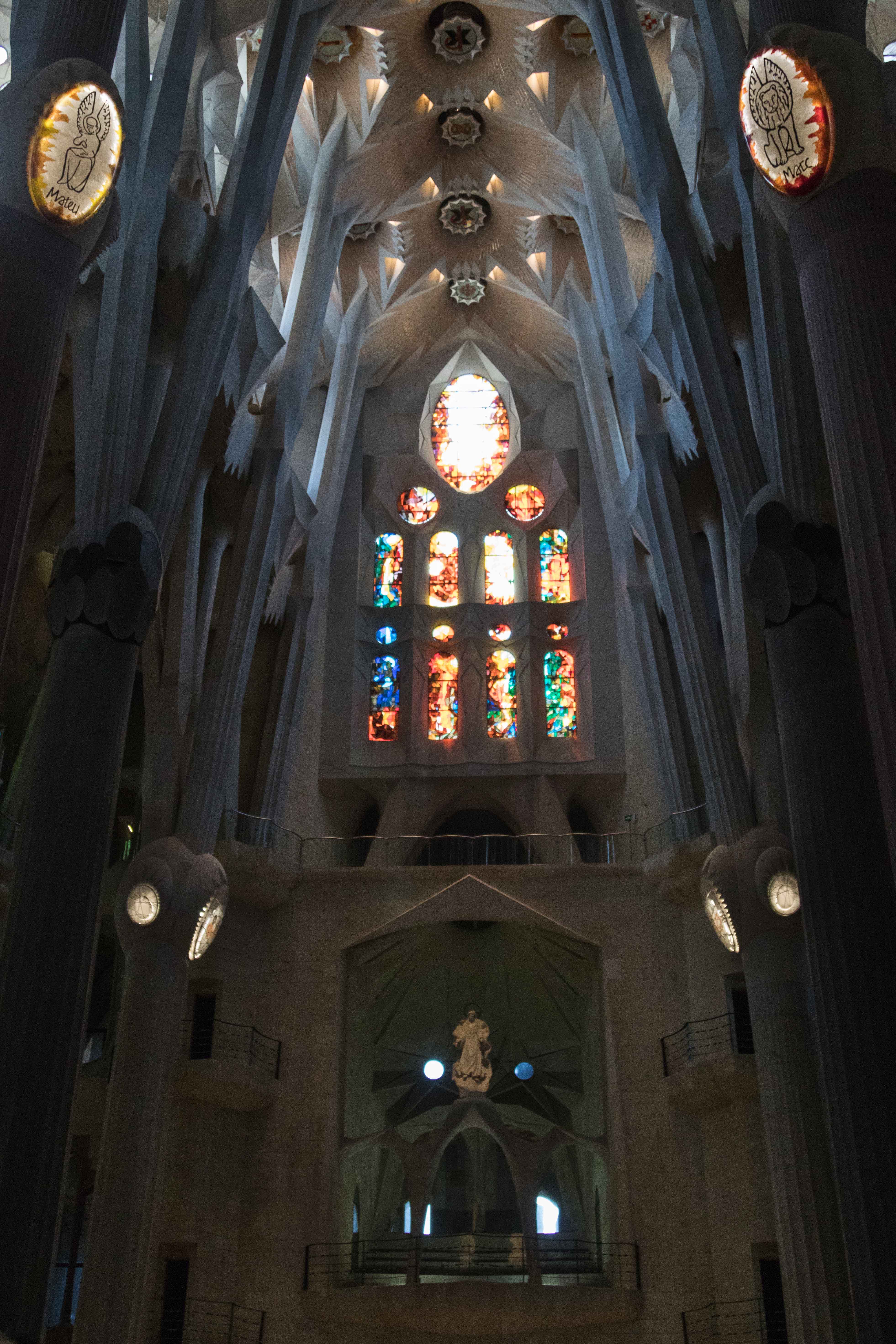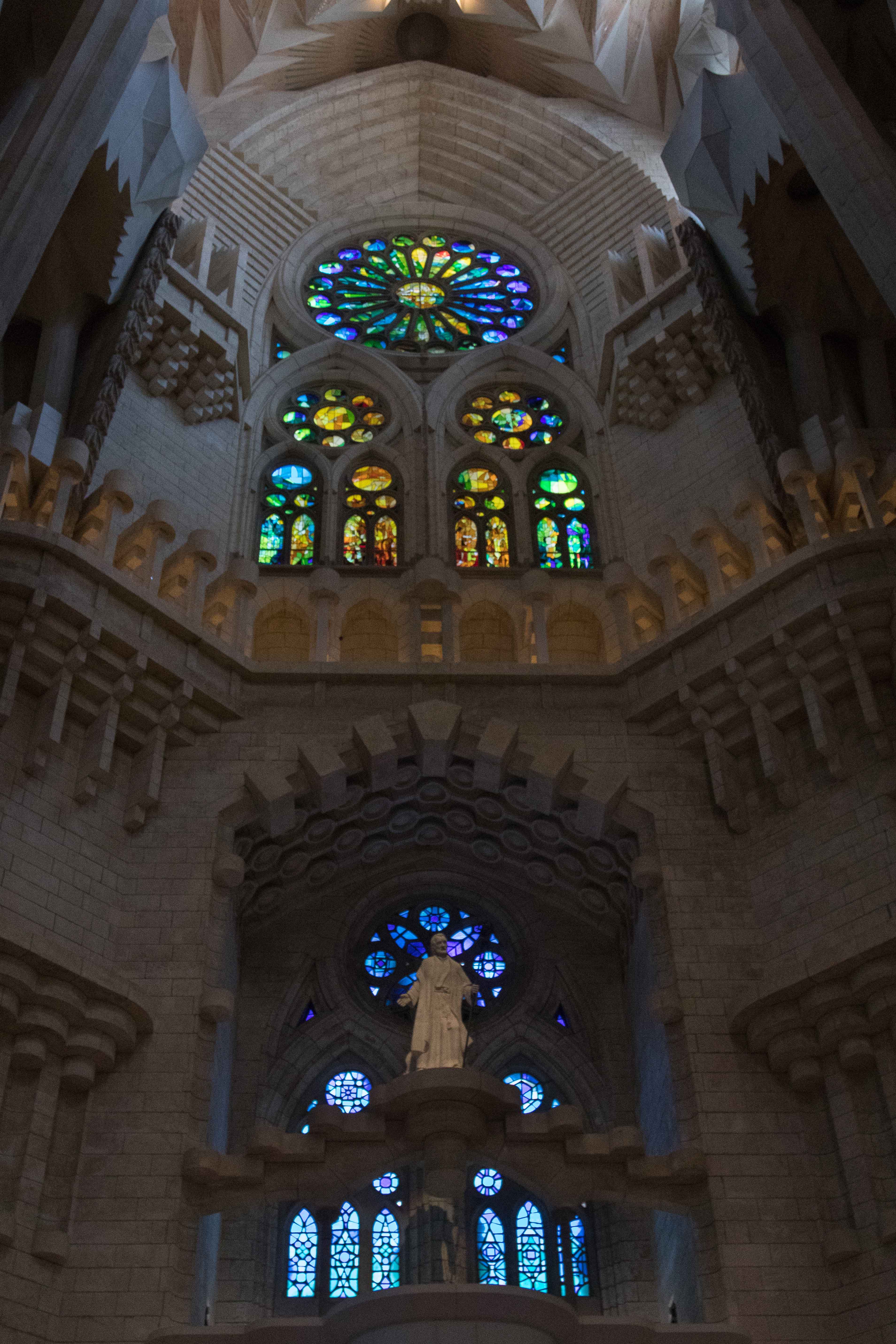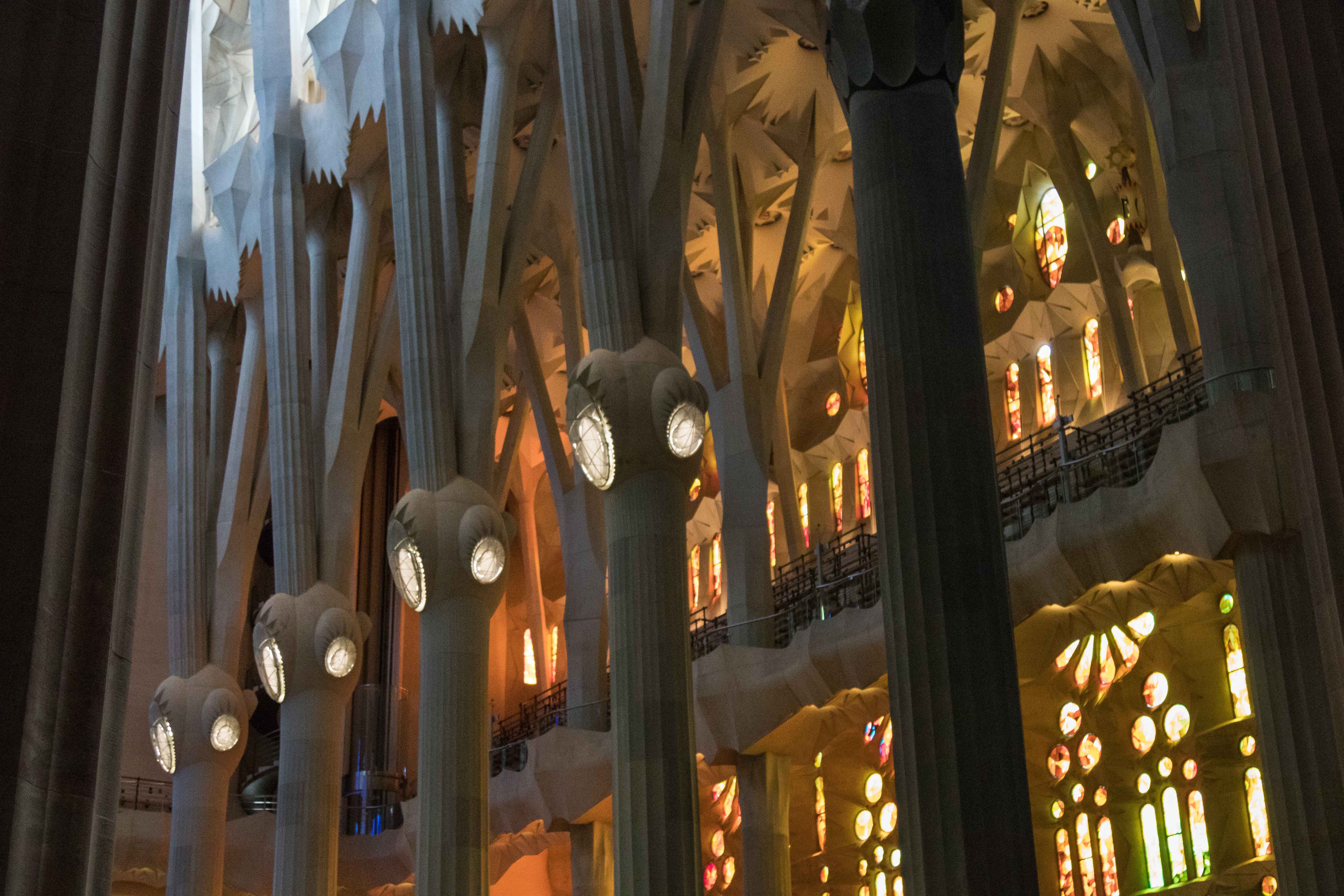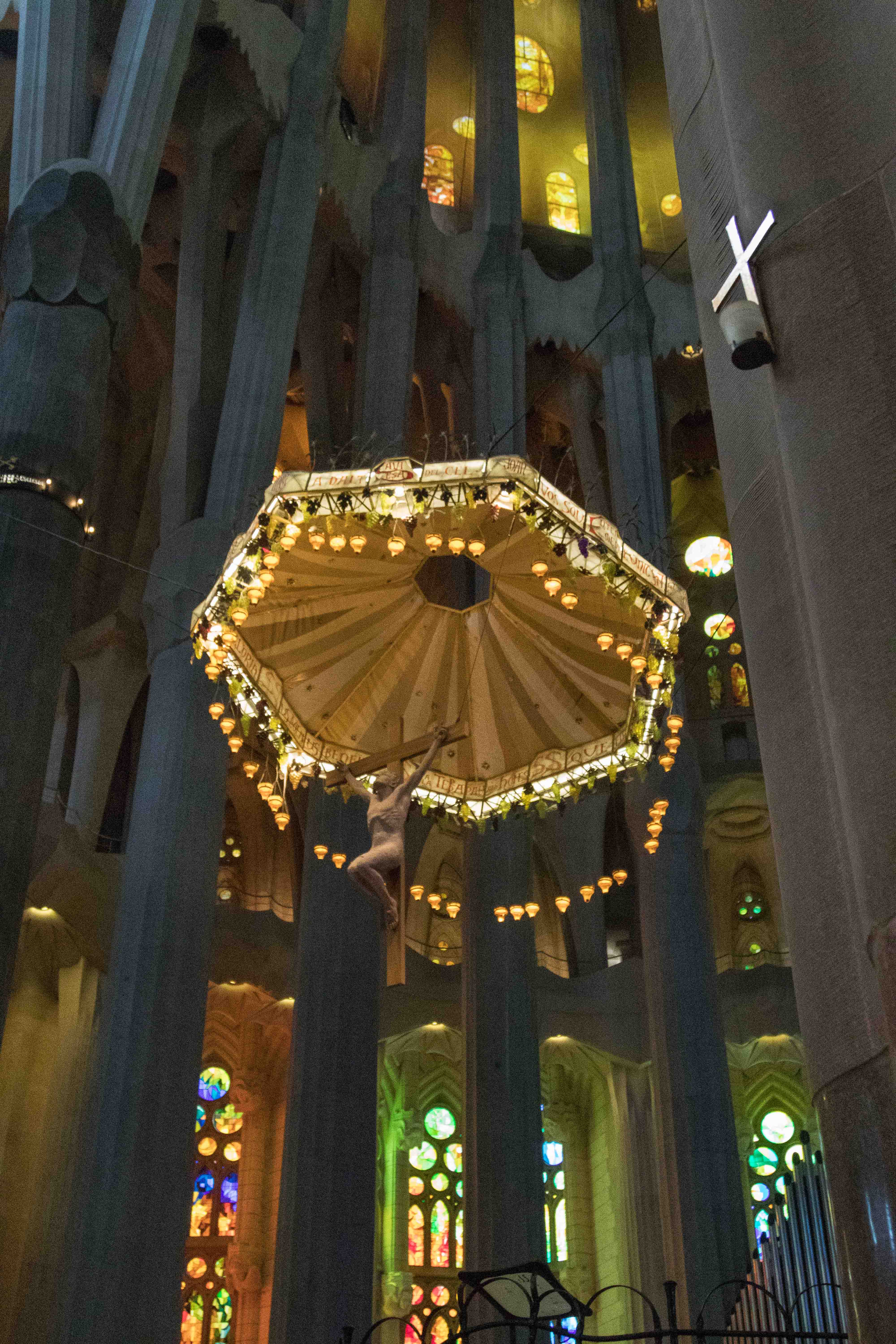 If you're aren't familiar with the Sagrada Familia and its history, I encourage you to visit the official website and learn more about this incredible structure. Unfortunately, at this time, it seems that the Sagrada Familia isn't offering interior tours, due to structural issues. If this changes at any point in the future, I'll be sure to provide updated information.
As always, if you are planning to visit the Sagrada Familia or any other major site in Barcelona, I highly recommend purchasing tickets ahead of time. Getting tickets in advance saves a lot of time and energy and ensures you'll get to see the sites you want to see on the dates that work best with your travel schedule.
Next up: around Barcelona. Stay tuned!
More Mediterranean cruise destination installments:
Mediterranean Cruise: First Wanderings in Rome
Mediterranean Cruise: Colosseum and Roman Forum
Mediterranean Cruise: Exterior Florence Walking Tour
Mediterranean Cruise: Accademia Gallery
Mediterranean Cruise: Pisa, Italy
Mediterranean Cruise: French Riviera
Mediterranean Cruise: Monte Carlo
Mediterranean Cruise: Sagrada Familia Exterior
More Mediterranean cruise posts:
Mediterranean Cruise Highlights