Happy Cinco de Mayo! While I'm sharing Mother's Day brunch ideas today, I have a menu post for Cinco de Mayo as well. If you're having family or friends over tonight or tomorrow and haven't finalized your menu, head over there for some meal inspiration. If you're already thinking ahead to Mother's Day, brunch is an ideal option. You sort of get the best of everything with brunch. Any type breakfast or lunch food is up for grabs, plus you can have desserts and a little (or more than a little) alcohol. What's not to love? For Mother's Day brunch, I'm sharing a selection of breakfast bakes, savory dishes, scones and other baked goods, fruit, and drinks.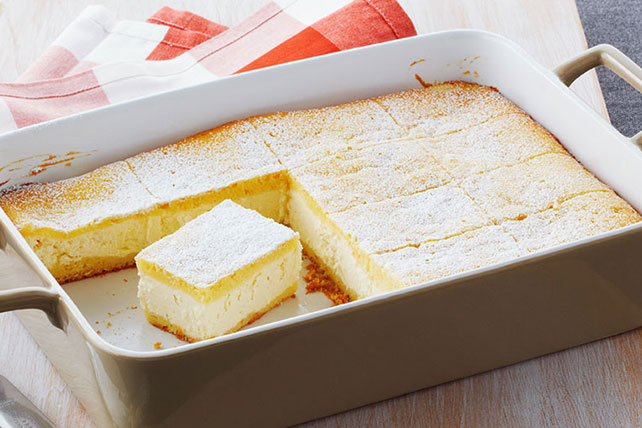 Sweet breakfast bakes
My go-to breakfast bake for a brunch gathering or special weekend breakfast is Pioneer Woman's baked French toast. You can prep it the night before, which is always a plus. There are so many great variations on the classic baked French toast, such as blueberry cream cheese or cinnamon roll. I'm always a sucker for a baked apple pancake as well. A blintz brunch bake sounds fantastic, too.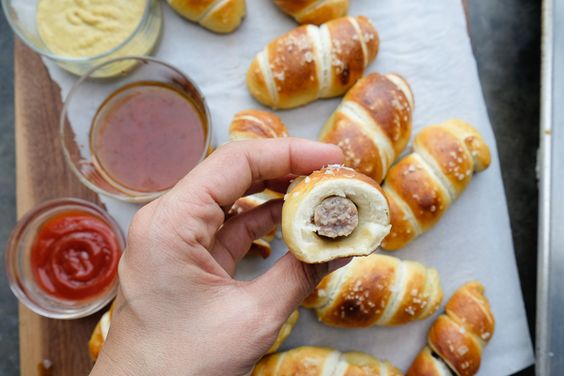 Savory dishes
If you prefer savory to sweet or want to serve one of each for your Mother's Day brunch, one of the following savory breakfast dishes is sure to fit the bill. A breakfast strata with asparagus, bacon, and roasted red sweet peppers is the perfect update for the classic breakfast bake. Shutterbean's breakfast sausage pretzels sound out of this world amazing. And how about a chicken and waffles casserole?! Or keep it simple with avocado toast. No one will complain. Jessica of How Sweet Eats has several avocado toast recipes: winter toast (2 ways) | Mexican grilled corn | bacon and eggs.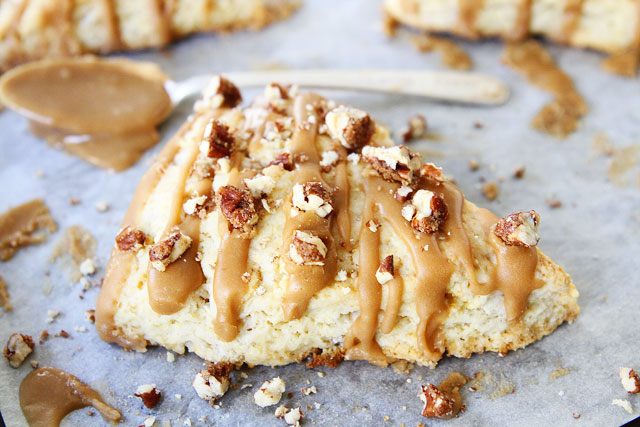 Scones and other baked goods
Right now my favorite scones recipe is this almond-coconut blueberry scones recipe. If you want a few more scone options, think about coconut raspberry, orange cranberry, maple, or peach pie. It's not a secret that I love donuts and am always looking for an excuse to make a batch. My current favorite baked donuts recipes are vanilla Chai and cinnamon sugar. With strawberries in season, I also love the idea of making strawberry shortcake cupcakes. Finally, a Mother's Day brunch is ideal for cream puffs because you can totally get away with a straight up dessert at brunch.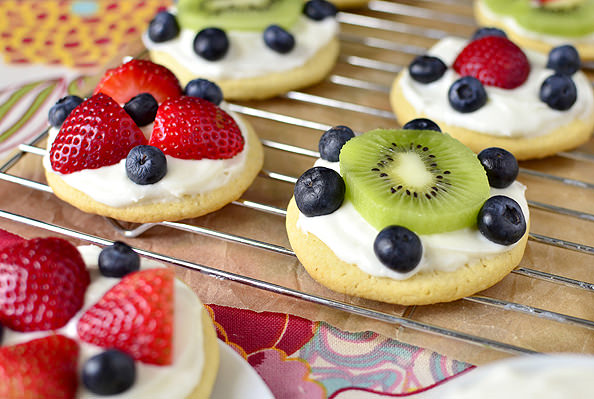 Fruit
Brunch foods are so delicious but often involve rich carbs. Adding a little fruit to the plate is a simple way to help balance the meal. Of course, you can stick to a basic fruit plate with a selection of fresh seasonal fruits. Serving a colorful array of fruits with peanut butter yogurt dip is sure to wow everyone. Fruit salad, fruit parfaits, and fruit pizza (adorable mini fruit pizzas!) are also great options.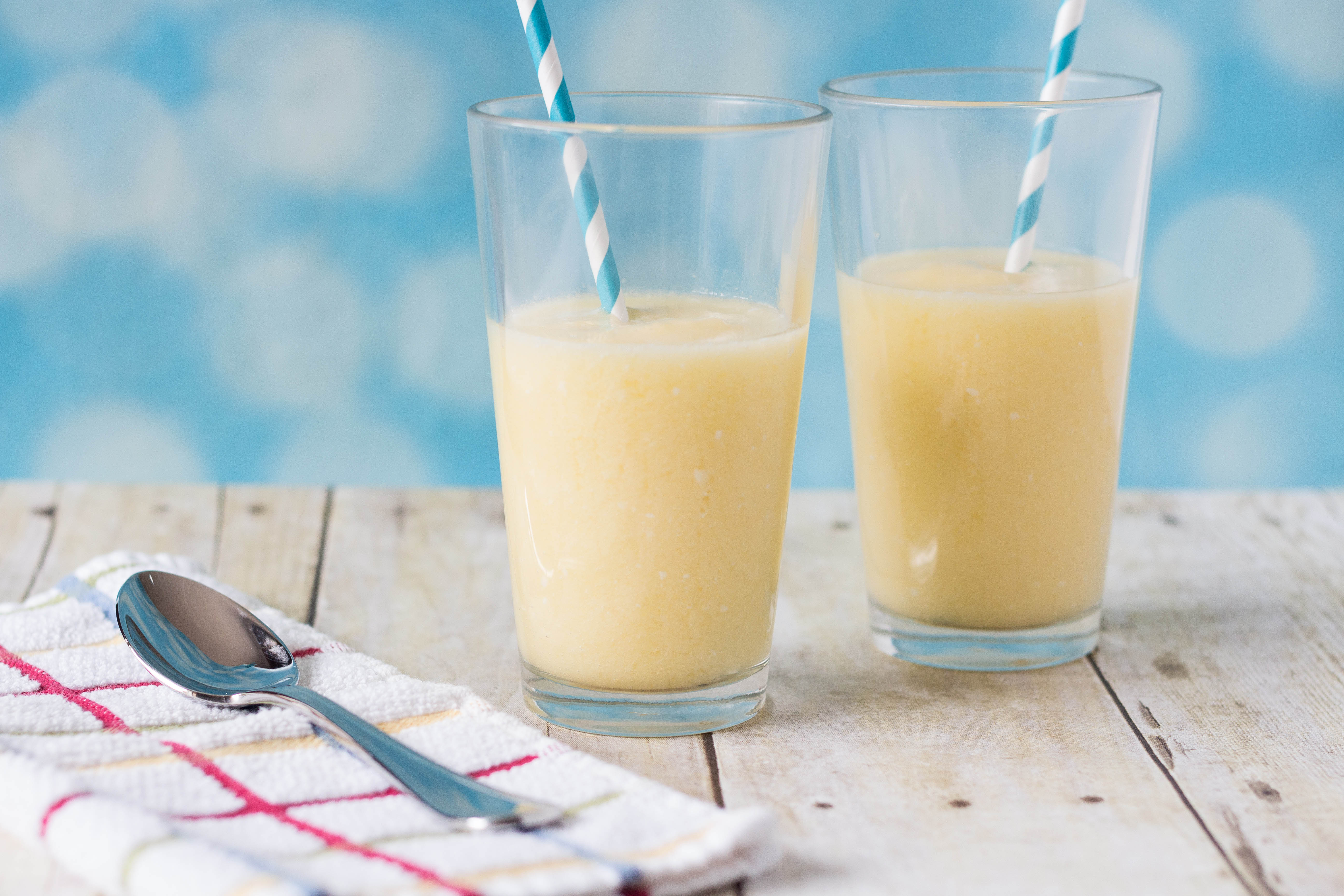 Drinks
Of course, brunch wouldn't be complete without a few drinks, alcoholic or non-alcoholic. Jessica's frozen mimosas are kind of genius and so simple. Whenever I get a specialty drink at a restaurant, it's almost always sangria, so I had to include a white sangria recipe. Pineapple mango smoothies are another classic choice (and can easily be boozed up for the occasion). Do you want to make punch? Try Terryn's raspberry lime party punch. You can't go wrong with a coffee beverage either. The possibilities for fun coffee drinks are endless, but I love Alisa's coconut iced coffee.
Are there any dishes that are always on your Mother's Day brunch menu?
I want to hear about your favorite recipes in the comments!
Pin this post for easy access to the Mother's Day brunch menu ideas later!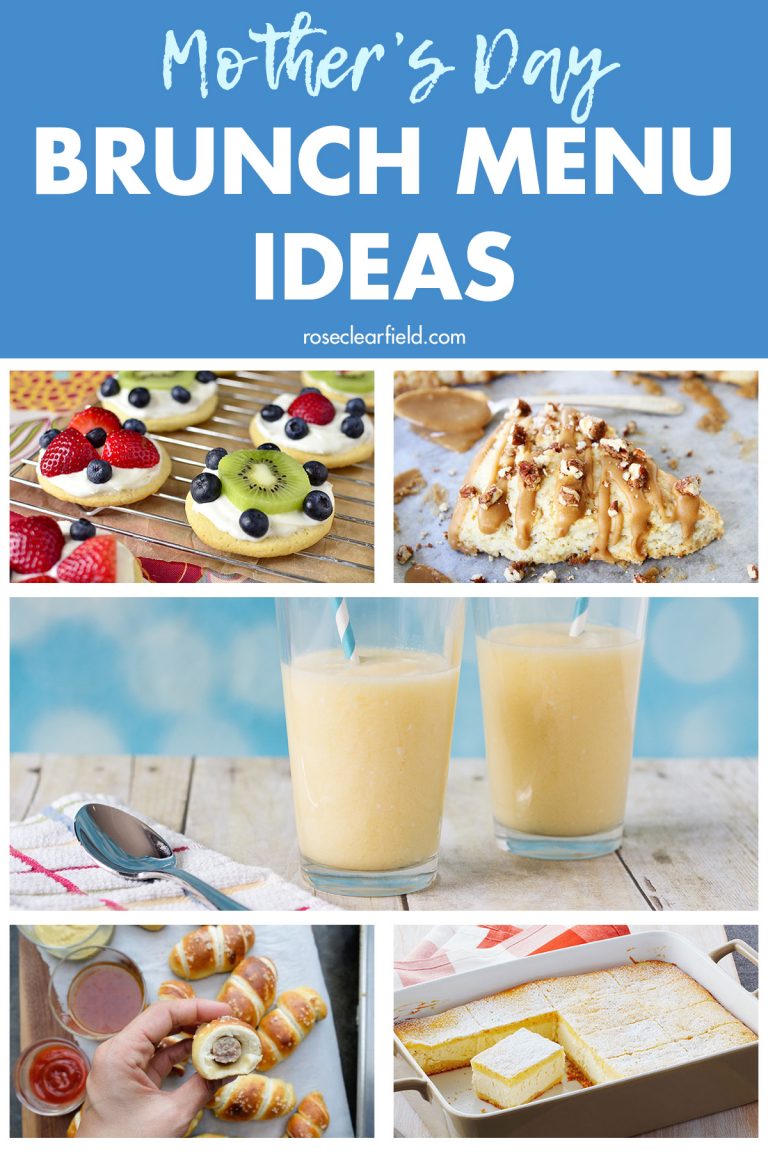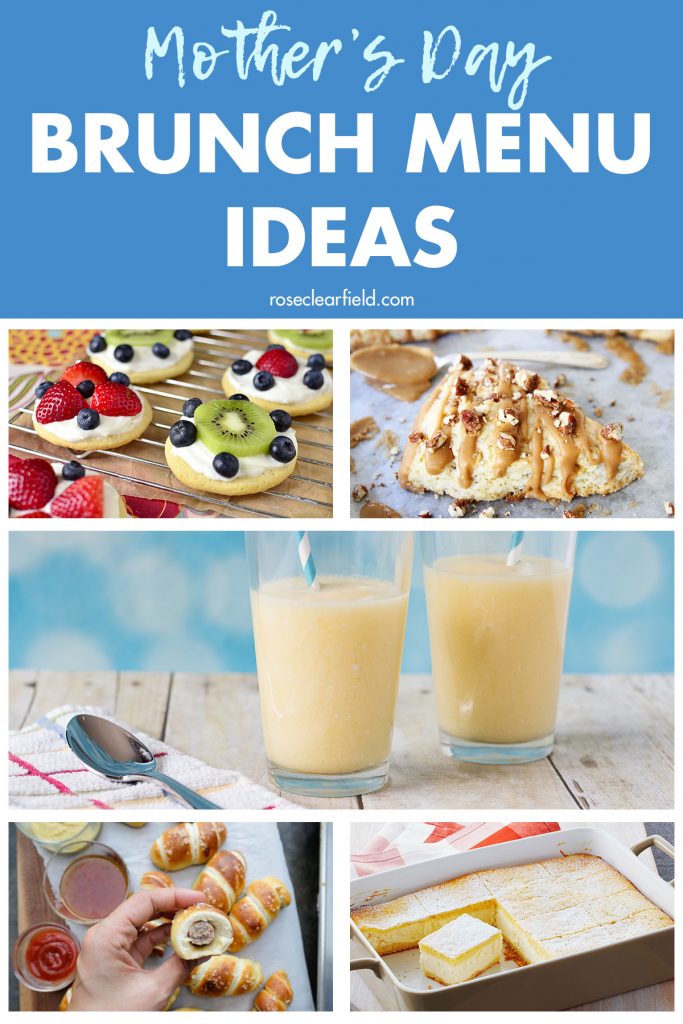 More Mother's Day resources:
Save
Save
Save
Save
Save
Save