Last-minute DIY Mother's Day gift ideas are perfect for putting together meaningful presents for the moms in your life quickly and easily.
With a few simple, DIY Mother's Day gift tutorials, you'll be able to put together a thoughtful, personalized present for your mom in minutes. I'm sharing just a few of my favorite handmade gift options for Mom.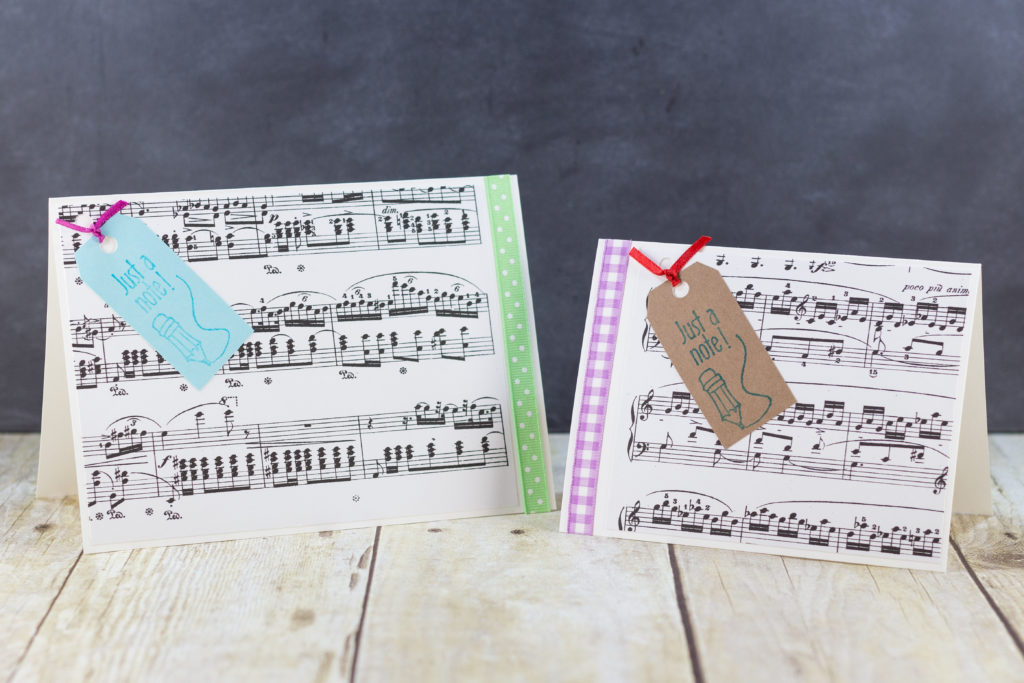 Greeting cards
Of course, a homemade card always adds a personal touch to a DIY Mother's Day gift. I also love to gift sets of handmade greeting cards. Most of the girls/women I buy gifts for on a regular basis don't need a lot of stuff. So getting presents they can use up is perfect. I have gifted many sets of my just a note greeting cards and birthday candle cards over the years.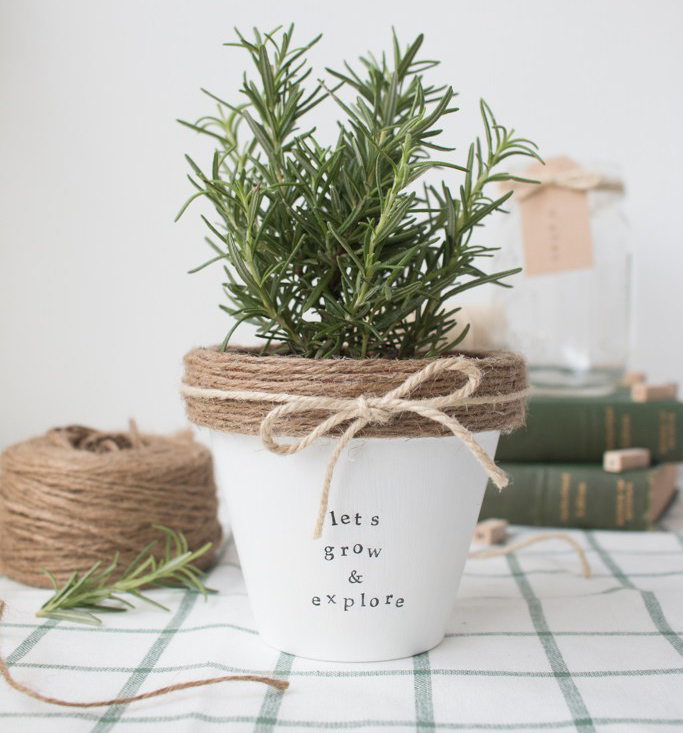 Planter
It's hard to go wrong with a plant gift for Mother's Day. For moms who aren't gardeners, think about planting a succulent or another low maintenance plant. A hand-decorated planter adds the perfect touch to a kitchen windowsill display. With summer right around the corner, Mom may even be able to move her planter to the porch or patio pretty soon. Check out tutorials for a painted terracotta pot from The Beauty Dojo and a Mod Podge planter from Mod Podge Rocks. Are you crafting with kiddos for Mother's Day? I love this thumbprint planter from 5 Minutes for Mom.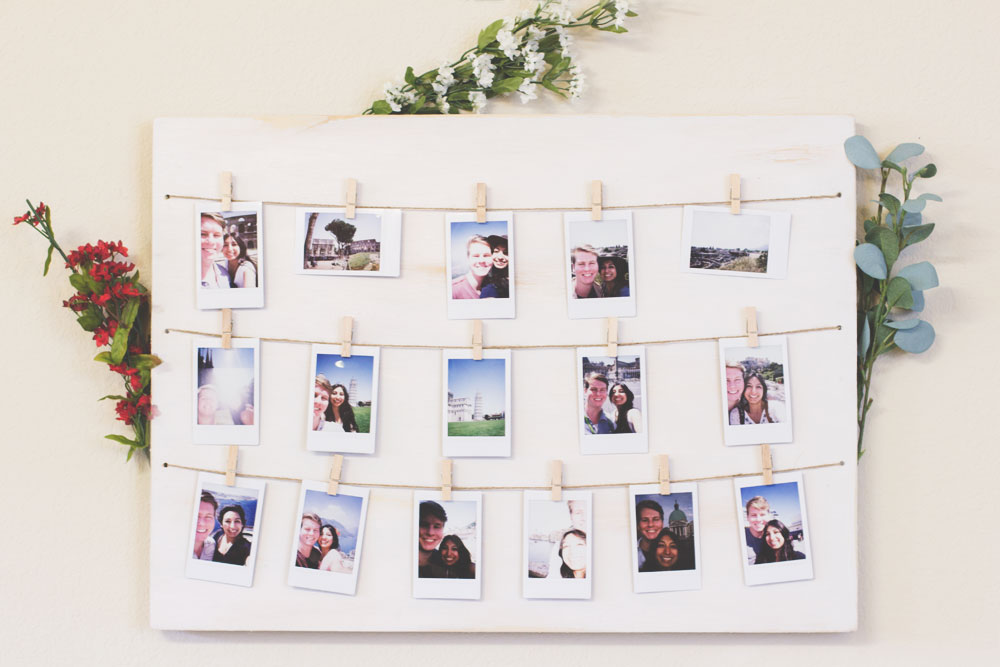 Photo gift
I know it's cliche, but moms love photo gifts. I also know so many moms who never print photos of their own kids (as in, they have three kids and don't have a single printed picture of any of them). Sites like Shutterfly make it so easy to print pictures and make photo gifts, even from your phone. I'm also a huge fan of Artifact Uprising. There are tons of tutorials for making your own photo gifts as well. Tile photo coasters remain one of my favorite photo gifts to make. I love this Polaroid-style photo display from The Wanderful Soul (pictured, link no longer available), this photo-to-wood transfer from S&S Blog, and this DIY photo book from Wedding Chicks (which you could easily customize for Mother's Day).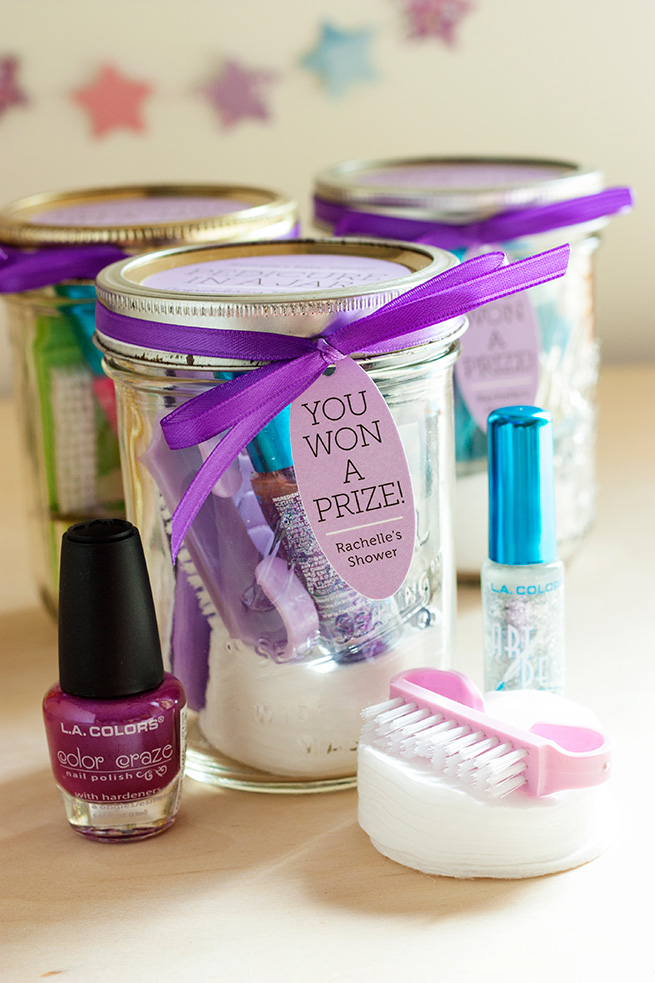 A spa package or another pampering gift
All moms deserve a little bit of pampering, right? Treating Mom to a manicure and pedicure or planning an afternoon at the spa gives her a chance to relax while you spend time together. I also love DIY mani/pedi gifts where you package home manicure supplies in a mason jar or other cute container. I've shared this idea before, but I love gifting a glass nail file with a high-quality clear coat polish and a high-quality neutral or classic (i.e., red, pink) polish. My go-to brand is Essie.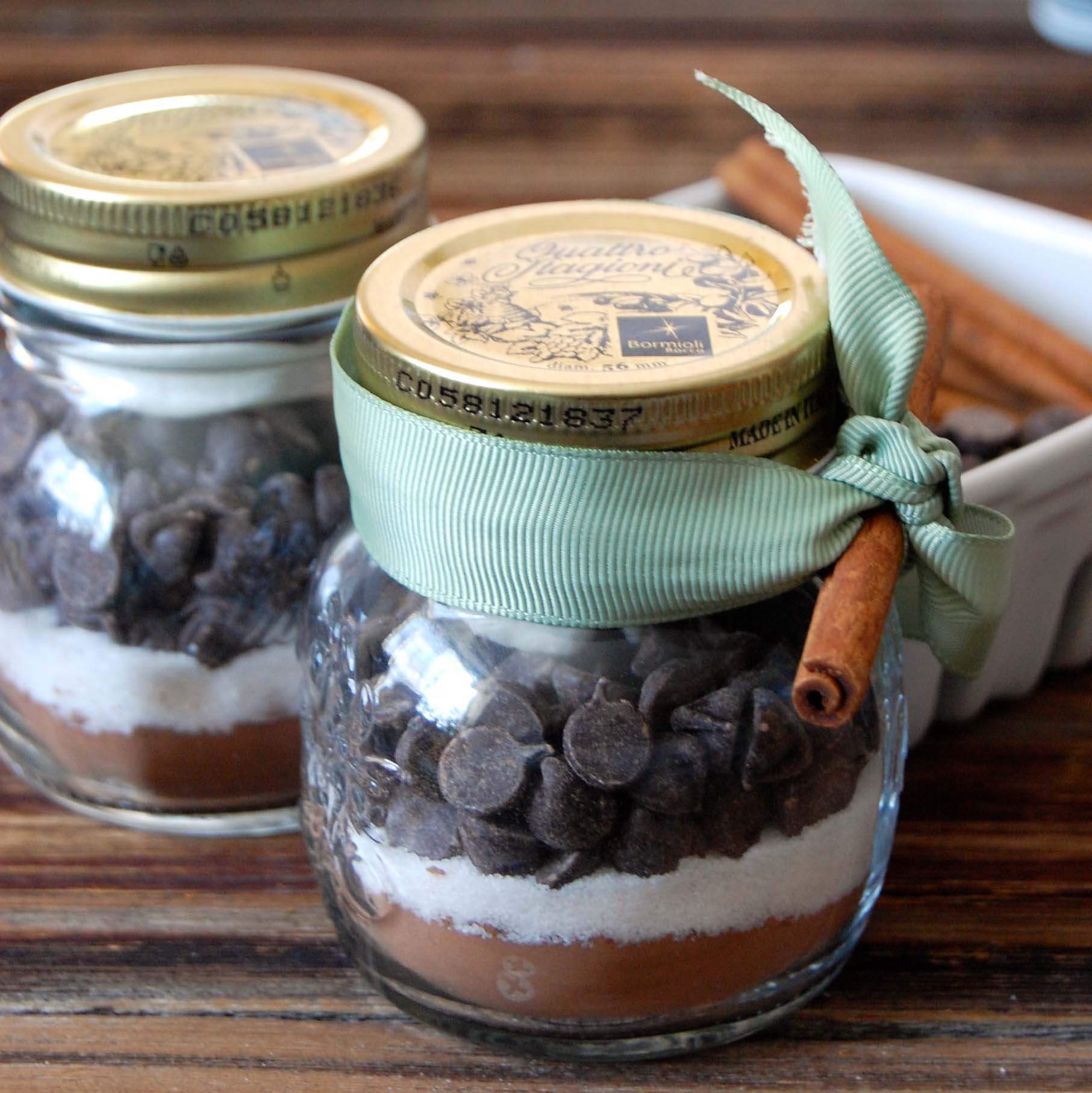 Food gift
Continuing the gifts you can use up theme, food presents are another popular gift in my family. It's not unusual for me to shop for Christmas presents at the grocery store a few days before the holiday. I buy a lot of Delallo products, such as pasta, marinara sauce, marinated artichokes, and pesto. I also buy a lot of coffee beans from Wisconsin-based businesses. Food gifts in a jar are another great option for a DIY Mother's Day gift. For example, if Mom loves hot chocolate, package hot cocoa mix with chocolate chips and marshmallows in a mason jar. Pick up hot chocolate gift jar recipes from Recipe Lion and Uproot Kitchen.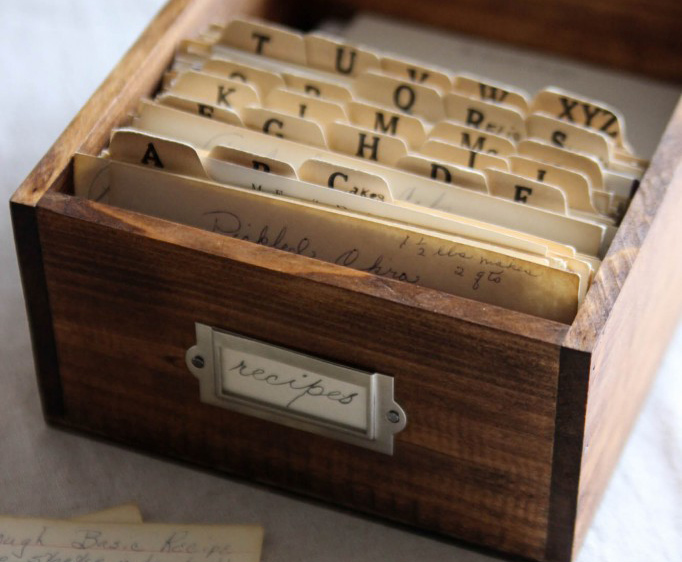 Homemade recipe box
Personally, I'm the worst at organizing my recipes. Honestly, one major reason I share recipes here is so I have polished, organized versions of favorite dishes (as opposed to stained computer printouts and scribbled notes on index cards, all in no order whatsoever). A homemade recipe box is a great way to help someone start organizing their recipes. You can even include cards with a few of your own favorite recipes. Check out handmade recipe box tutorials from The Wood Grain Cottage, Country Living, and Tater Tots and Jello.
Include a set of recipe cards with your homemade recipe box! Spring recipe cards are perfect for Mother's Day.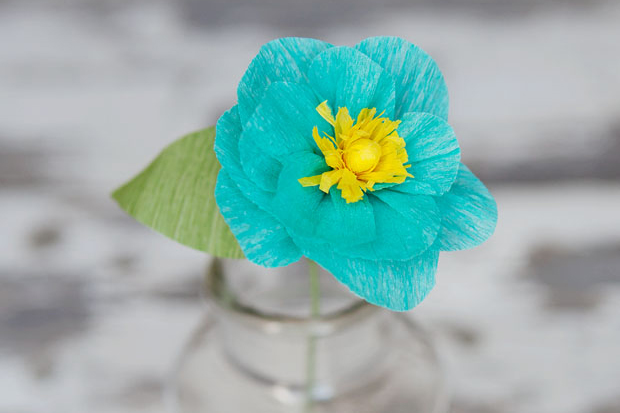 Paper flowers
I'm not a gardener. I also don't like to keep plants in the house because cats love to chew on plants. As such, I really love faux flowers. I have an assortment of silk and paper flowers around the house, which I switch up or rotate for different seasons and holidays. The House That Lars Built and It's Always Autumn have some fantastic paper flower tutorial round-ups. The pictured flower is from The Art of Simple. A glass jar serves as a beautiful vase, but you can also decorate a plain jar for your DIY Mother's Day gift. I love Natasha's ombre painted vase and sandy texture vase.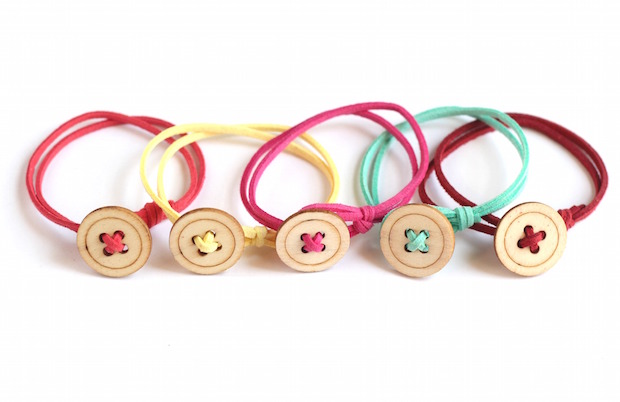 Jewelry
I'm sure it's not a surprise that I've gifted all of the women in my family jewelry on multiple occasions. You know how much I love buttons, so of course, I have to include tutorials for a button bracelet and button earrings. Alisa Burke shares some of the neatest noodle beads I've ever seen, which is always a fun project with kids. I also absolutely love these wire wrapped bird nest necklaces. I have tons of jewelry ideas rounded up on Pinterest if you need even more inspiration.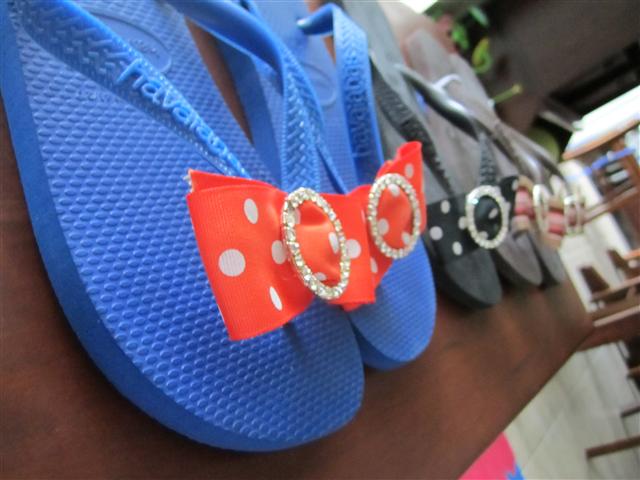 Decorated sandals or flip flops
Leftover fabric scraps, beads, ribbon, and other basic inexpensive craft supplies turn ordinary plain sandals or flip flops into cute, stylish footwear. Mother's Day is the perfect time of year to gift warm weather footwear, with months ahead for wearing new sandals and flip flops to the beach or pool, out to lunch with friends, or for a casual date night. Pick up tutorials from The Suburban Mom, Carolyn's Homework, With a Grateful Prayer and a Thankful Heart, and Petals to Picots.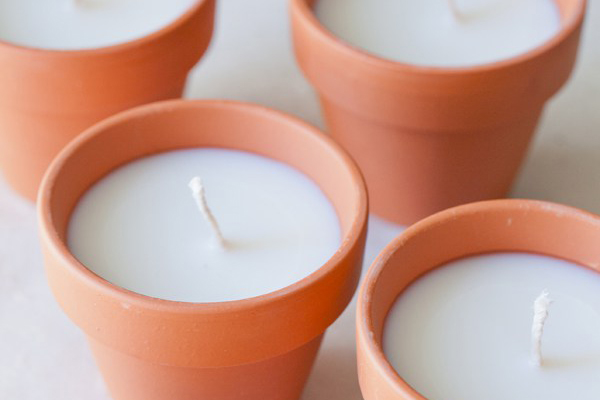 Candles
I am very picky about candle scents and love the idea of making my own because it allows you to customize the smell. I know that making your own candles seems like an intimidating process. But you can pick up candle making supplies at any craft store. They even sell candle making kits. And of course, there are so many creative candle tutorials out there. Sugar and Charm shares terracotta votives, Garden Therapy shares adorable evergreen pressed herb candles, Smart Money Mom has a simple tutorial for amazing smelling essential oil candles, and Don't Waste the Crumbs makes her own citronella candles.
What are your favorite DIY Mother's Day gift ideas?
Feel free to share links in the comments!
Pin this post for easy access to the last-minute DIY Mother's Day gift ideas later!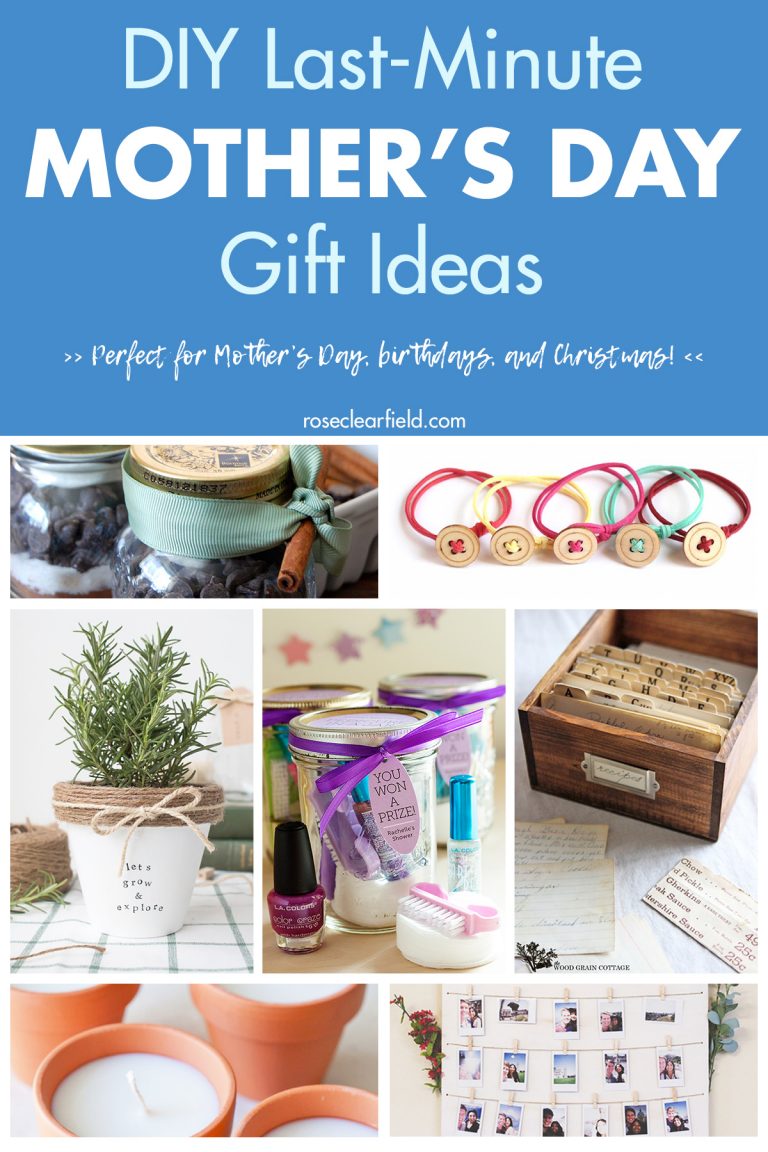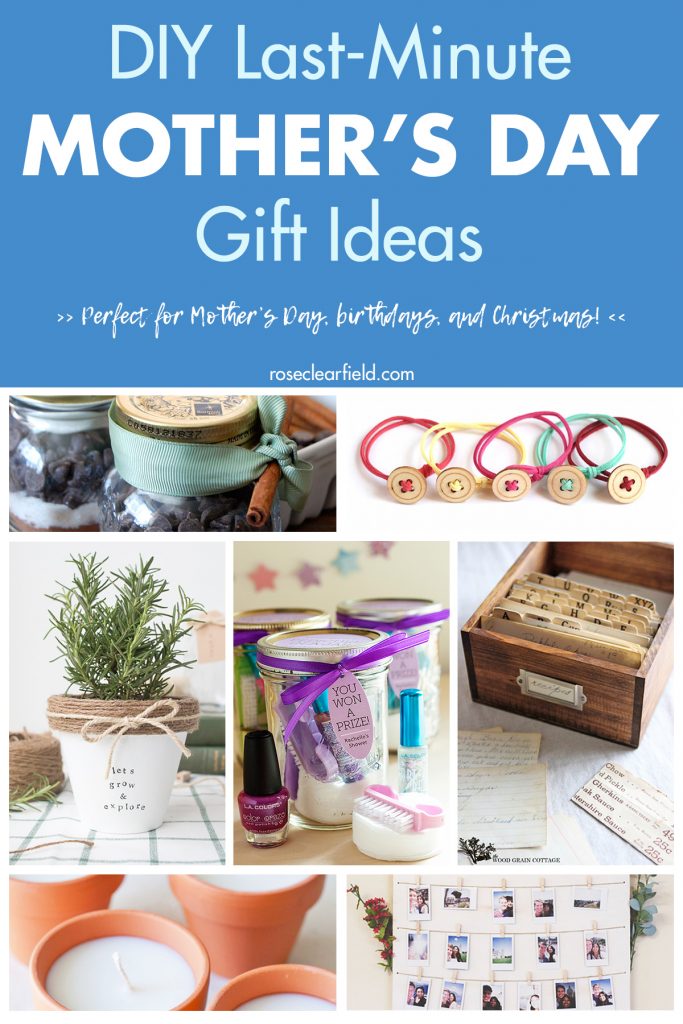 More Mother's Day resources:
Sa