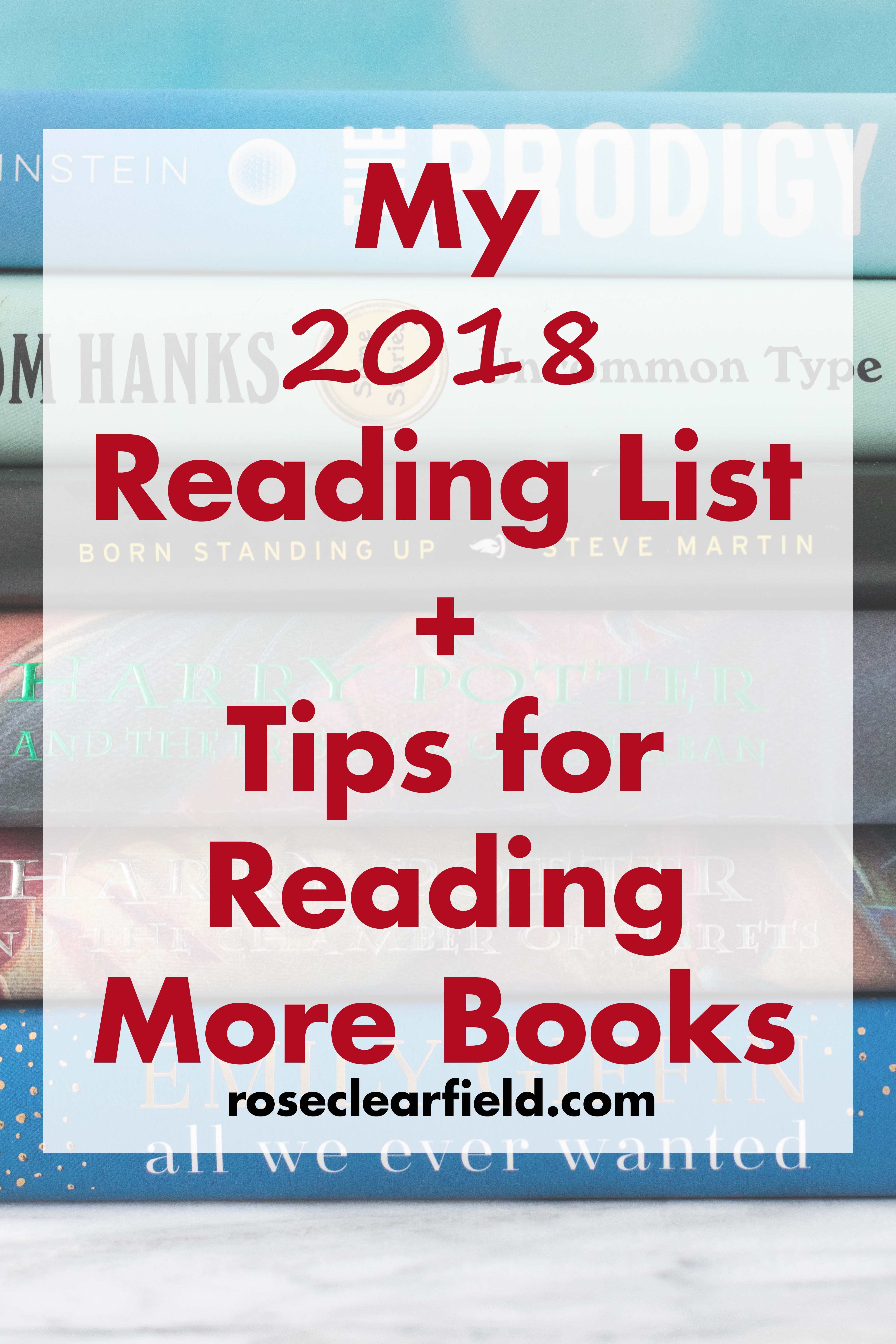 I'm so excited to be sharing my 2018 reading list with you today.
For the third consecutive year, I've set reading goals on Goodreads and kept track of all of the books I've read through the site. In 2016, I read 42 books, and in 2017, I read 77 books. After two strong reading years, I still set a fairly conservative goal of 36 books because I wasn't trying to top either of these totals. I also don't like to cram in short books or books I don't really want to read just to meet my goal. Nonetheless, I finished 2018 with a total of 65 books.
I'm sharing my 2018 reading list in a document file. First, no one wants to read a post where I list out all 65 books I read in 2018. Second, I know a lot of people reading this post are looking for book recommendations. I'm always looking for book recommendations and appreciate convenient recommendation resources. So here's my convenient resource! 2018 reading list
Of those 65 titles, here are just a few that stood out the most.
Favorite fiction
After reading only a couple (literally) of fiction books that weren't young adult fiction in 2017, I stepped it up a little bit in 2018 to mix up my reading routine more. My favorite fiction included Uncommon Type by Tom Hanks, All We Ever Wanted by Emily Giffin, and The Rosie Effect by Graeme Simsion. I'm also so glad that I re-read To Kill a Mockingbird by Harper Lee and Of Mice and Men by John Steinback and that I've been listening to The Lord of the Rings series for the first time and re-reading the Harry Potter series.
Favorite nonfiction
My favorite nonfiction in 2018 included David and Goliath: Underdogs, Misfits, and the Art of Battling Giants by Malcolm Gladwell and Lost at School: Why Our Kids with Behavioral Challenges are Falling Through the Cracks and How We Can Help Them by Ross W. Greene.
Favorite biography/autobiography/memoir
Hands down, the best memoir I read this year, and just one of the best books I read this year period, was Born a Crime: Stories from a South African Childhood by Trevor Noah. I cannot recommend this book enough. Trevor Noah is such a good writer, and he has such an amazing story to tell. I'm also so glad that I finally read Hillbilly Elegy: A Memoir of Family and Culture in Crisis by J.D. Vance and highly recommend it as well.
Other biographies/autobigraphies/memoirs that I really enjoyed in 2018 include:
Favorite young adult fiction
It's so rare that I read a young adult book that I don't love. I won't list off every single young adult book I read because you can find them all in my full 2018 list. The standout titles include:
Favorite audiobook
I can't even believe I'm mentioning this book again. But I re-listened to Modern Romance by Aziz Ansari this year, and it's still amazing, one of my all-time favorite audio books. My other favorite audiobook in 2018 that I didn't already include in my biographies/autobiographies/memoirs section, all of which are worth listening to of course, was Back of the House: The Secret Life of a Restaurant by Scott Haas.
To skip
Please don't bother reading the following books: Little Fires Everywhere by Celeste Ng, Landline by Rainbow Rowell, and Two Steps Forward by Graeme Simsion and Anne Buist.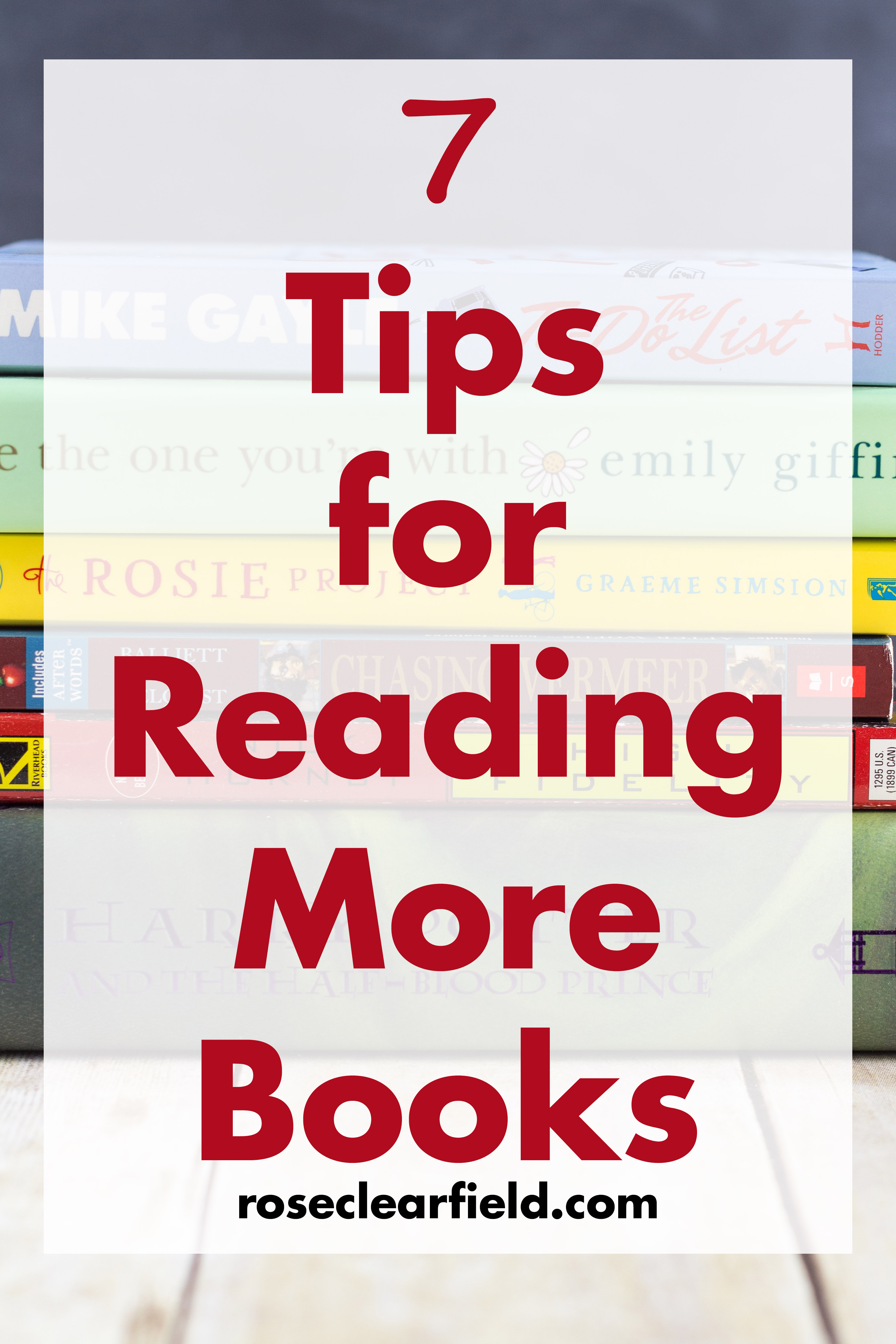 My best tips for reading more books
I'm not going to lie: I'm a little proud of my reading totals the past few years. I spent most of 2016 struggling with my goal and didn't hit a good stride until the second half of the year. In 2017 and 2018, the struggle wasn't there. At all. There are a few key tips that have helped me maintain a steady reading pace while still enjoying what I read.
Watch less TV
I know that watching less TV is an obvious tip. Watching less TV is one of the simplest ways to dedicate more time to reading without compromising anything else in your life. And yes, I do watch TV. But it's rare that I watch more than one hour of TV daily.
Keep an ongoing reading list
I primarily use my Amazon wishlist as a to-read list. I always have new ideas for books I can request from the library and ask for as gifts for Christmas, my birthday, etc. Keeping a to-read list does not mean that you have to read every single book on the list. It just makes it easier to keep choosing that next book quickly. I subscribe to a variety of daily/weekly newsletters from sites such as Barnes and Noble, Goodreads, and Overdrive with new releases, sales, giveaways, etc. to get reading suggestions.
Mix it up
My reading interests are varied. I tend to stay most motivated with my reading when I don't read too many of the same type of book in a row. For example, if I've just finished a nonfiction book, most likely I'll read a fiction book or biography before picking up another nonfiction book.
Read the books you want to read
Getting stuck on a book you think you should read even though you don't want to or a book you just don't like will slow down your reading progress. I'm very unapologetic about my reading choices, which tend to be fairly light. You should never feel like you have to apologize for your reading choices.
Read more than one book at once
It took me a long time to get into a rhythm of reading more than one book at once. I've got it down pretty well now. Unless you're reading two very similar books at once, it's unlikely you'll get them confused. At a minimum, I recommend keeping one book and one audiobook going at all times.
Listen to audiobooks
It's not a secret that one big game changer for upping my reading totals has been getting into audio books. Generally, I prefer memoirs and nonfiction books read by the author, which is what most people recommend for starting out with audio books. I do listen to fiction books on occasion as well. This list is a perfect resource for diving into audiobooks.
Place holds for popular books through the library
I actually have two strategies for keeping my library checkouts flowing. The first strategy is to place holds for popular reads, both books and audiobooks. The second strategy is to look for older titles that don't have wait lists anymore. Additionally, sometimes I've had good luck finding the print copy of a title right on the shelf, even when there's a long wait list for a digital copy. Regardless of your library strategy, you aren't paying for library books (especially digital content, which returns automatically when it's due instead of charging you a fine). So if you don't get to a book or end up checking out the same book multiple times, it's fine.
I am setting a 2019 reading goal and will be talking more about my plans for reading in 2019 in my new goals post next week. Stay tuned!
Do you have a reading goal for 2019?
What tips do you have for reading more books?
[Disclaimer: The book links in this post are Amazon affiliate links. Using these links to purchase books and other items from Amazon supports me and my blog at no extra cost to you. Thanks for your support!]
Past reading wrap up posts: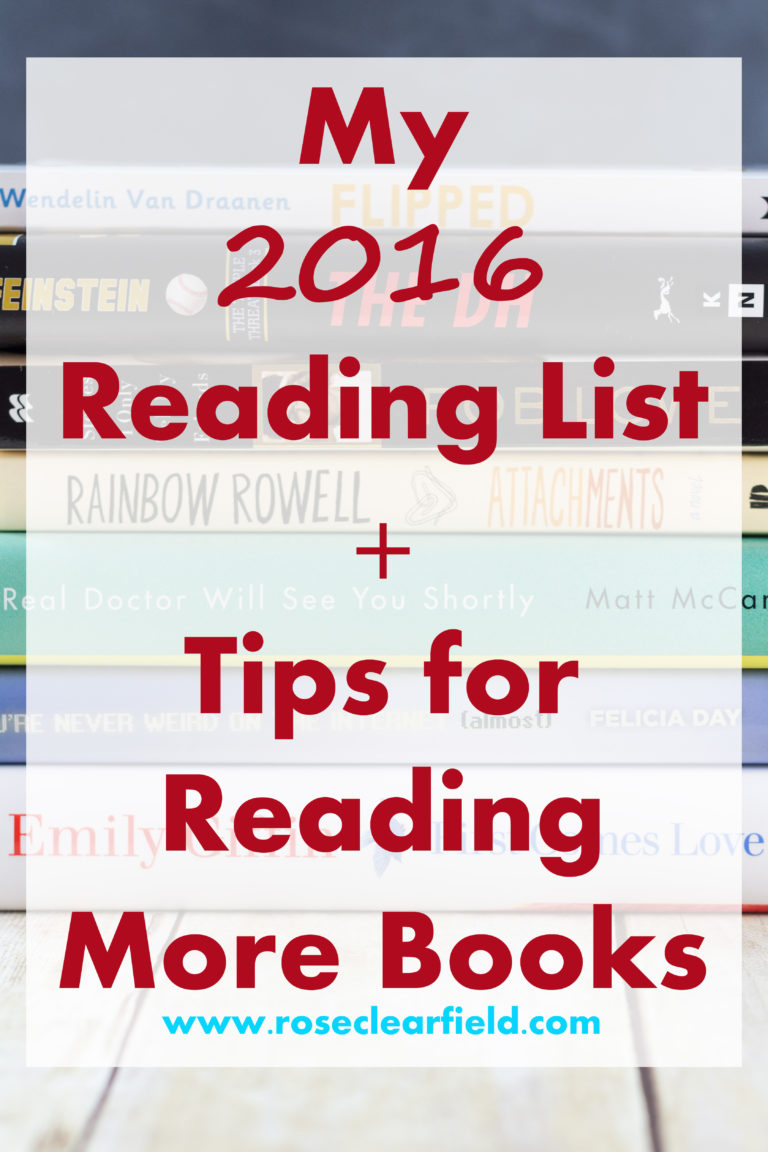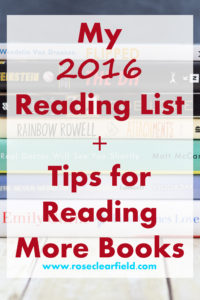 My 2016 Reading List + Tips for Reading More Books