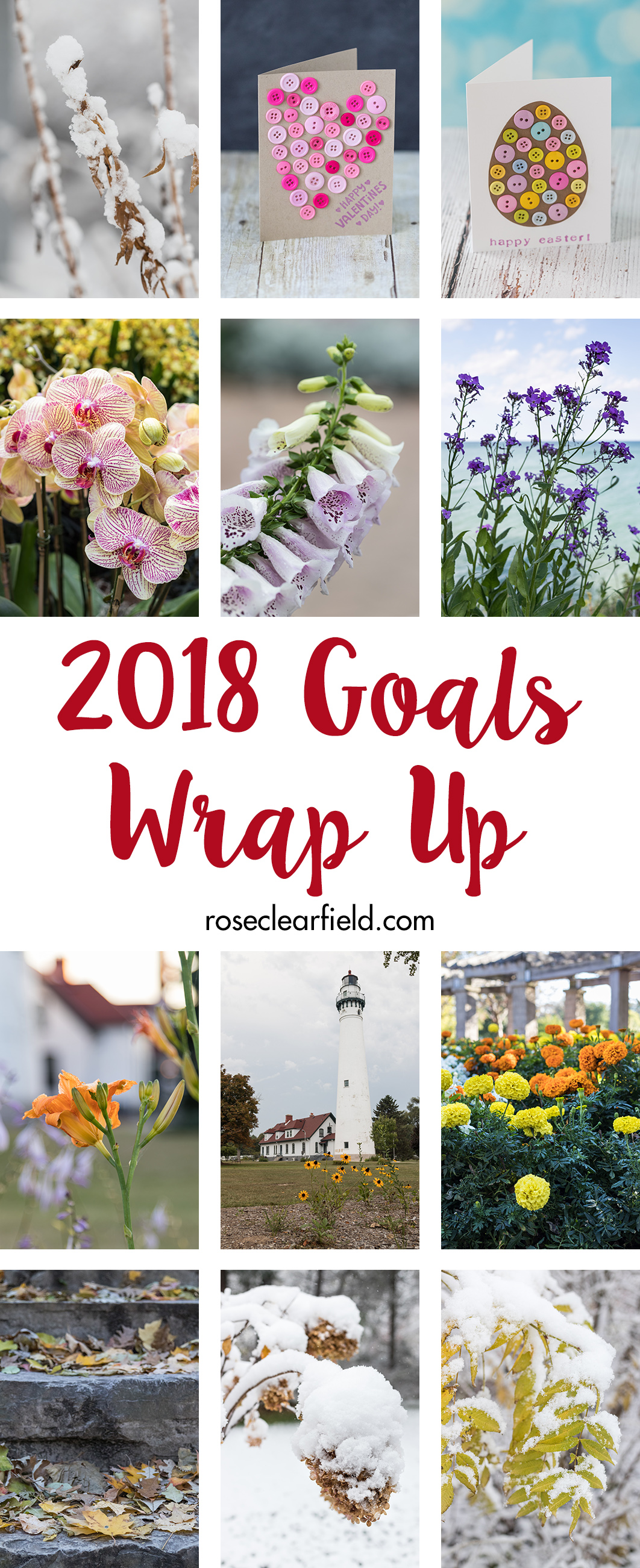 Today I'm sharing my December progress with my 2018 goals and wrapping up these goals for the year.
Reach five figure monthly page views.
To reach 10K page views by the end of December, I needed to increase my page views by about 372 per month. Here are my 2018 monthly page views benchmarks and actual views.
January benchmark – 5,610, actual – 7,373
February benchmark – 5,982, actual – 10,151
March benchmark – 6,354, actual – 12,129
April benchmark – 6,736, actual – 9,956
May benchmark – 7,108, actual – 8,072
June benchmark – 7,408, actual – 8,050
July benchmark – 7,780, actual – 9,303
August benchmark – 8,152, actual – 9,914
September – 8,524, actual – 11,500
October – 8,896, actual – 13,384
November – 9,268, actual – 21,492
December – 9,640, actual – 34,374


To say that I'm blown away by my December page views is the understatement of the year. I never imagined that I'd reach 20,000 page views in 2018, much less exceed 30,000 views. My blog traffic in December was fantastic. I couldn't be more excited about the future of this blog.
Last month, I wrote that after October's views, I was simply hoping to maintain that level of traffic in November. Then November blew it out of the water. So I had similar hopes. And my traffic numbers just got better and better. As you can see, aside from a couple of dips (one of which was Christmas Eve and Christmas Day) and a slight uptick at the end of the month (minus New Year's Eve), my traffic was pretty steady all month.
Traffic increase factors
The factors that contributed to the increase in traffic are largely the same as they were last month. They are as follows.
Back in October, I had a Pinterest spike for my shower cleaning post. Since then, traffic on this post has exploded and just keeps growing every month.
Since mid-November, Finest 10 has rotated their bathroom cleaning hacks post (which includes the above mentioned show cleaning post) in their front page feature section, which has brought in as many as 70 hits per day. Honestly I don't even know how I'm still getting so much steady referral traffic because they don't feature this post everyday.
I've continued to have solid seasonal/holiday traffic on a handful of articles, most notably DIY Paper Lights Christmas Decoration (through mid-December), Upcycled Christmas Card Books Tutorial, 20 Creative Holiday Photography Ideas, and Last-Minute New Year's Eve Party Ideas (the last week or so of December). There have also been a lot of people making Hawaiian Roll Ham and Swiss Cheese Sliders for holiday gatherings, which is awesome. Obviously, the seasonal/holiday traffic will switch soon, and hopefully, I'll see an uptick in Valentine's Day traffic.
My 2018 page views strategy
There are two primary methods I used in 2018 to achieve my page views goal in 2018, which are as follows.
If there is one blogging lesson that really hit home for me in 2018, it was consistency. I averaged 2-3 posts per week, at least one of which was an evergreen post. Every single month. All year. No exceptions. And I promoted every single one of those evergreen posts while promoting a regular rotation of older evergreen posts. Every single month. All year. No exceptions. A lot of bloggers talk about how half the battle is showing up every day month after month, year after year. It's definitely true.
Reach 4,000 Pinterest followers.
I ended 2019 with 3,920 Pinterest followers. After so many months of ridiculously sad Pinterest growth and lagging behind my benchmarks, I'm shocked that I finished so strong. At the end of November, I had 3,536 followers, which means that I gained 384 followers in December, more than twice as many as I gained in November and miles ahead of the number of followers I gained every other month in 2018. At the end of November, I said that I was hoping to end the year around 3,700-3,750 followers. I never imagined that I'd clear 3,900.
I also never imagined that I'd grow my Pinterest monthly viewers and monthly engagement so much in 2018. Currently, I'm just over 1.4 million monthly viewers, up from 236,000 at the end of 2017.
Publish one article per week on Constant Content.
In December, I published the following articles on Constant Content.
I sold one article in December, November Home Checklist (an October title), for a total of $55.25.
In 2018, I published 40 Constant Content articles, falling a little short of my goal of 52 articles. I'm still happy that I grew my article base as much as I did and that I was able to sell a few articles along the way. I also learned a lot about what I need to do to maintain consistent publishing for my current lifestyle and am hopeful that I'll do better with the consistency factor and increase my sales in 2019.
Paint and decorate nursery #2.
Nursery #2 is done! Getting the nursery ready was a full overhaul of this bedroom: paint, furniture, wall decor, accessories, rug. I wrapped it up in June, so I'd have time to get some pictures of it finished for our new adoption profile book later in the summer. I shared a nursery #2 update at the end of May. You can see the final pictures of the nursery in our back in the waiting pool announcement. Now that Tommy's mobile, I can't even imagine getting the nursery done. I'm so glad that I got it all wrapped up when I did.
A lot of people have been asking me what I'm working on around the house now that the nursery is done. The answer is nothing. I spent the better part of half a year working on two houses and then a solid two and a half years working on this house. Contrary to popular opinion, I don't love home decorating. It feels so good to be in a place where I don't have to take on any big home projects for the foreseeable future.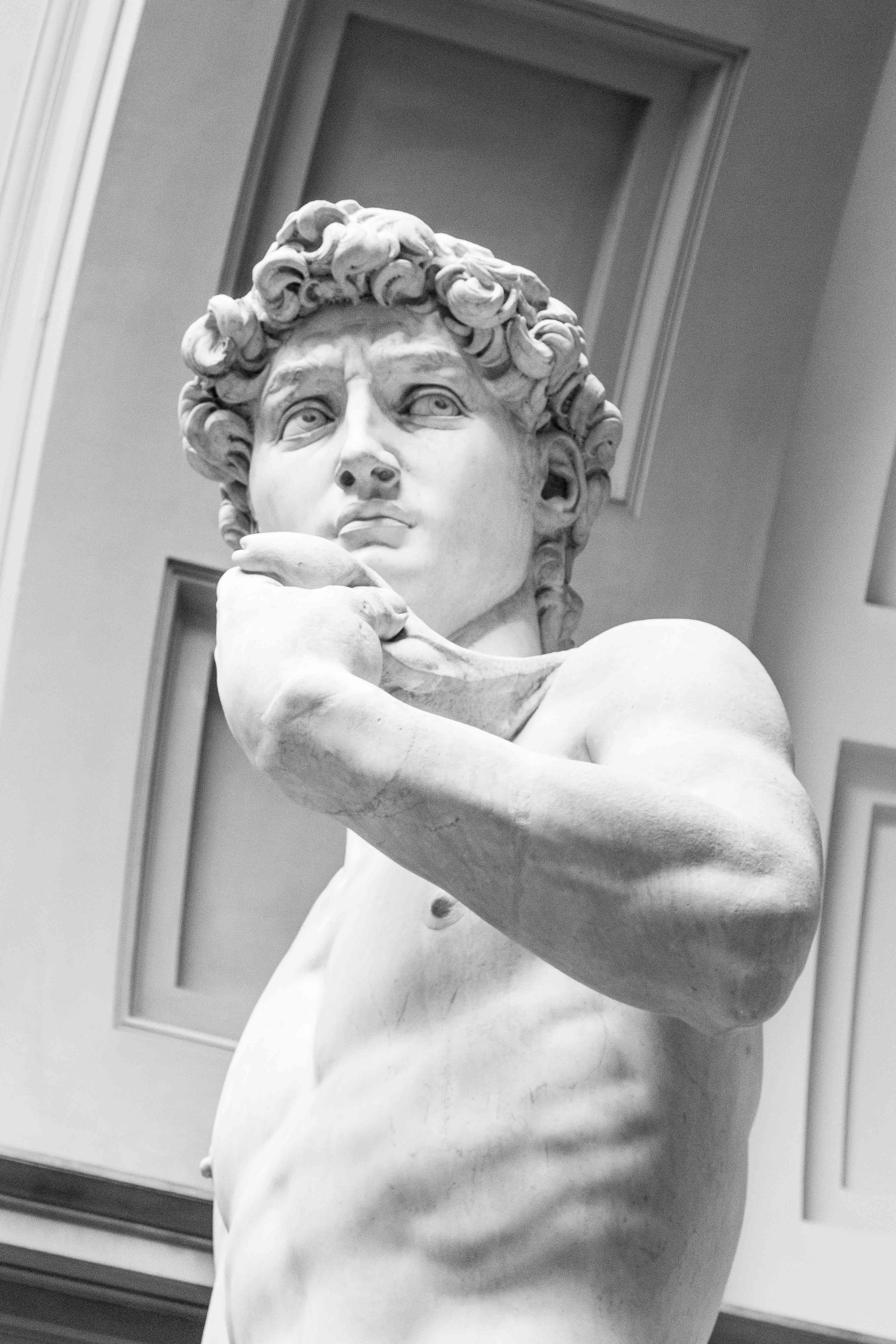 Finish editing my Europe photos, and keep up with current editing.
My Europe photos are done! Yes, I have worked through every single image from our May/June 2017 Mediterranean cruise. I ended up editing around 800 of 2,300 images. I wrapped editing in mid-December and published my final Europe post, Vatican City, right at the end of the month. Now that I've finished editing, I'm going to order prints and put together a photo book in 2019.
I'm caught up on editing 2018 photos through early December, with the exception of our two fall trips and a few miscellaneous Tommy photos. I still have a lot of photos to back up and clear out but not too many left to edit. I'm planning to split my time between finishing my my remaining holiday photos and doing some major backing up and clearing out.
If you have a backlog of photos you've been sitting on for months (or years, no judgment), make it a goal for 2019 to get them edited. I guarantee you that I wouldn't have made it halfway through my Europe photos if I hadn't set this goal and kept myself accountable with it all year long.
Read 36 books.
My December total was 7 books, bringing my final 2018 total to 65 books.
In December, I listened to:
In December, I read:
Later this week, I'll be sharing a full wrap up of my 2018 reads with my recommendations from the year as well as tips for reading more books.
Thanks so much for sticking with me as I shared my goals progress in 2018! I am excited to share my 2019 goals with you on Friday. Stay tuned for that post!