This past week our Genevieve turned nine months old!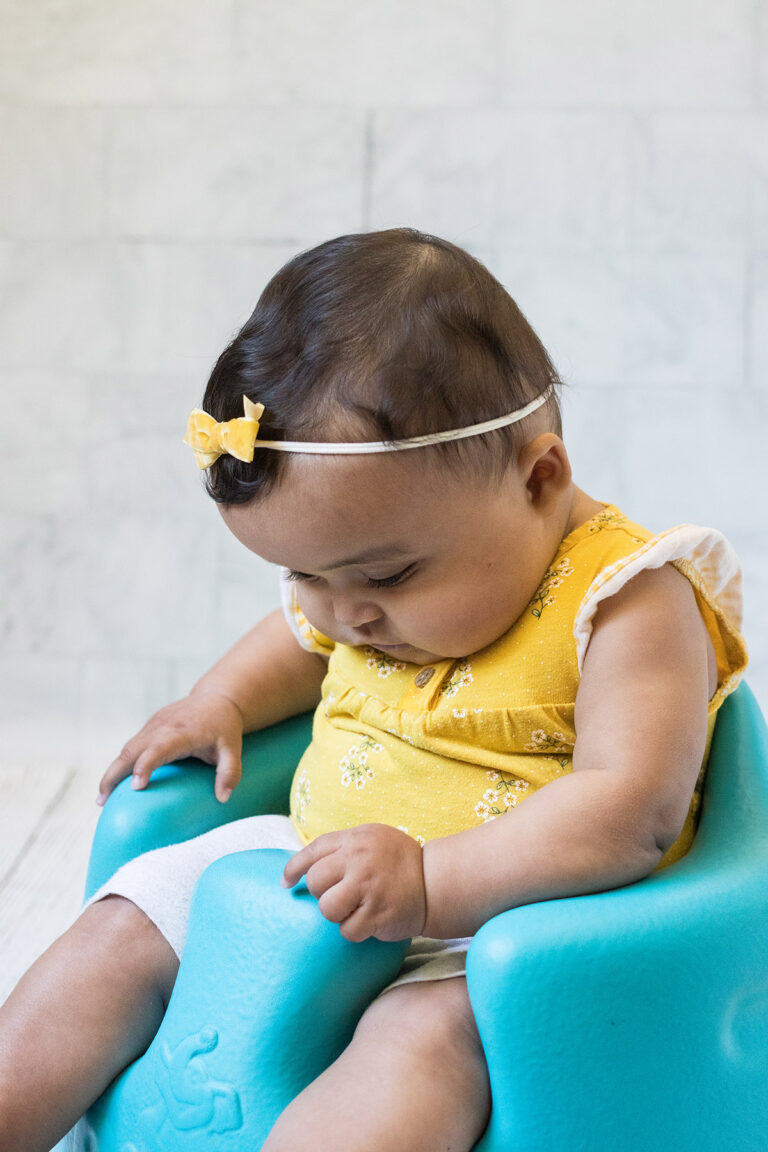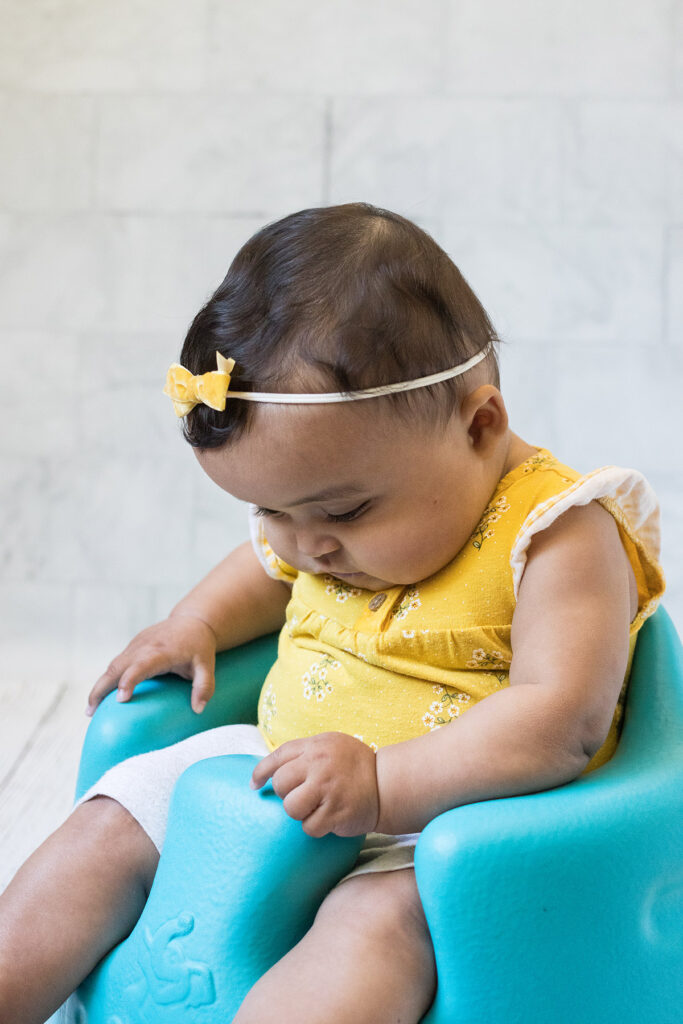 At her eight-month milestone, Genevieve had just started rolling and had only done so a handful of times. Now Genevieve rolls all the time. She can roll from her back to her tummy and then over onto her back again. Like Olivia, now that Genevieve can roll, she spends lots of time hanging out on her tummy. I think that she would be pretty close to sitting. But she prefers to do tummy time than work on sitting. We did try the Bumble seat for the first time for her nine-month photo shoot, and she enjoyed it.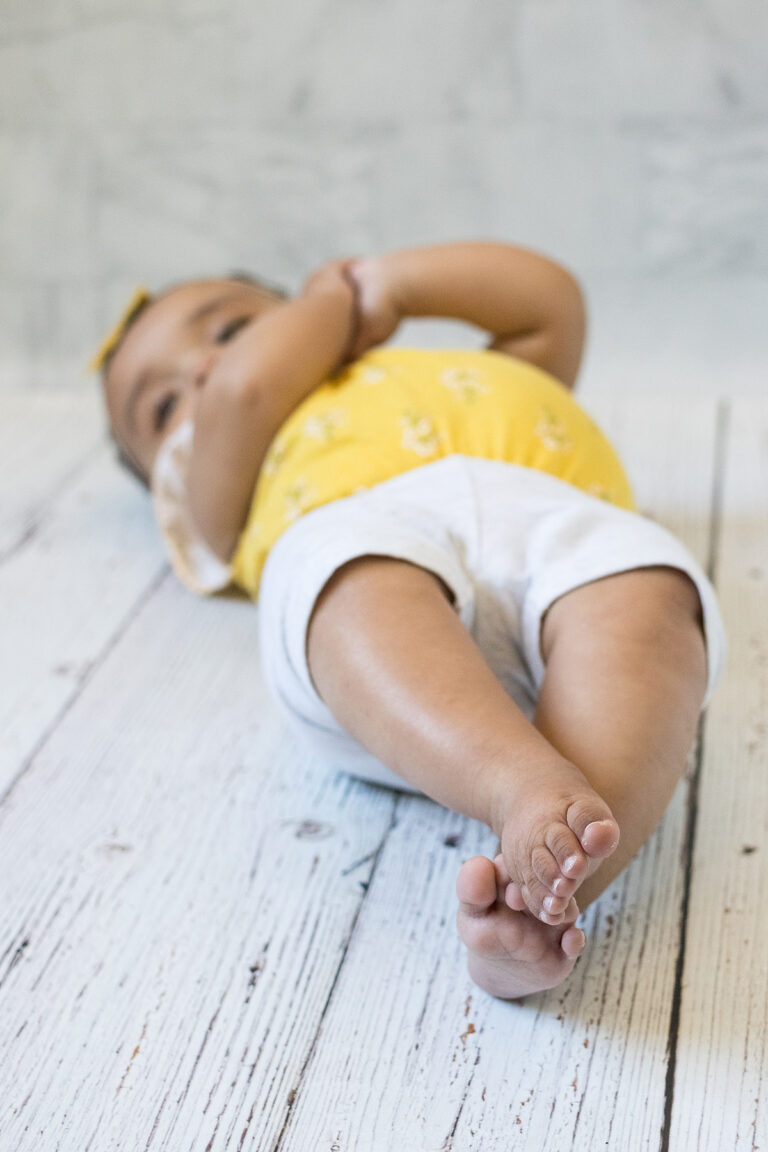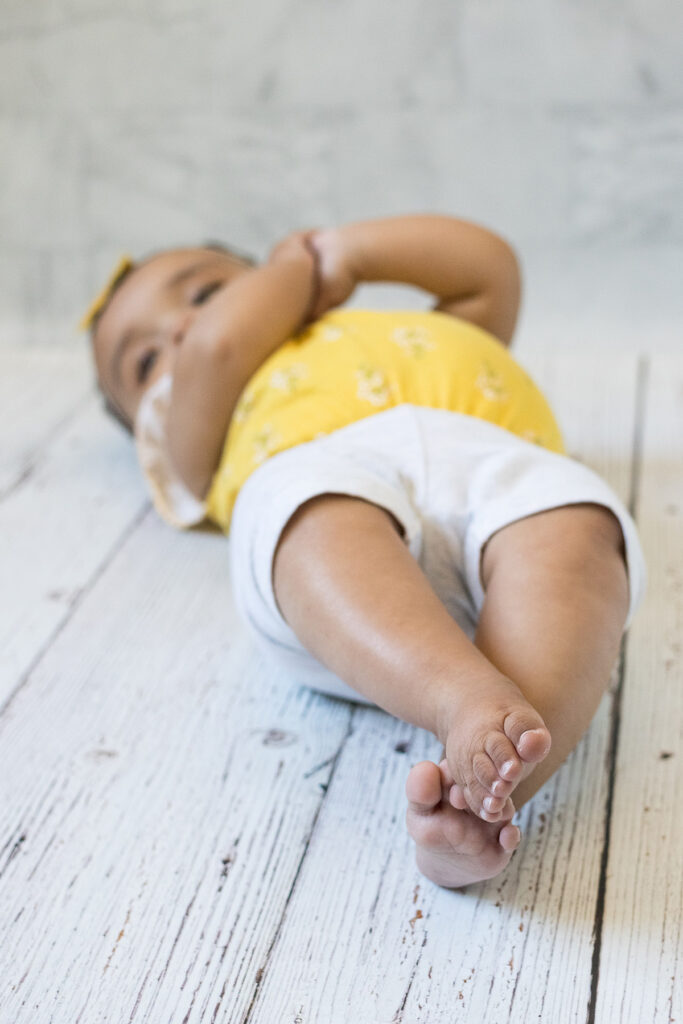 Genevieve has really embraced the Exersaucer and Baby Einstein jumper and will do both for longer and longer stretches. She still enjoys the activity gym and kick 'n play as well, even though she can (and does) work herself right out of them. Genevieve doesn't reach for a lot of toys on her own but enjoys having a toy to hold more and more, especially when she's in her rocker, stroller, or car seat.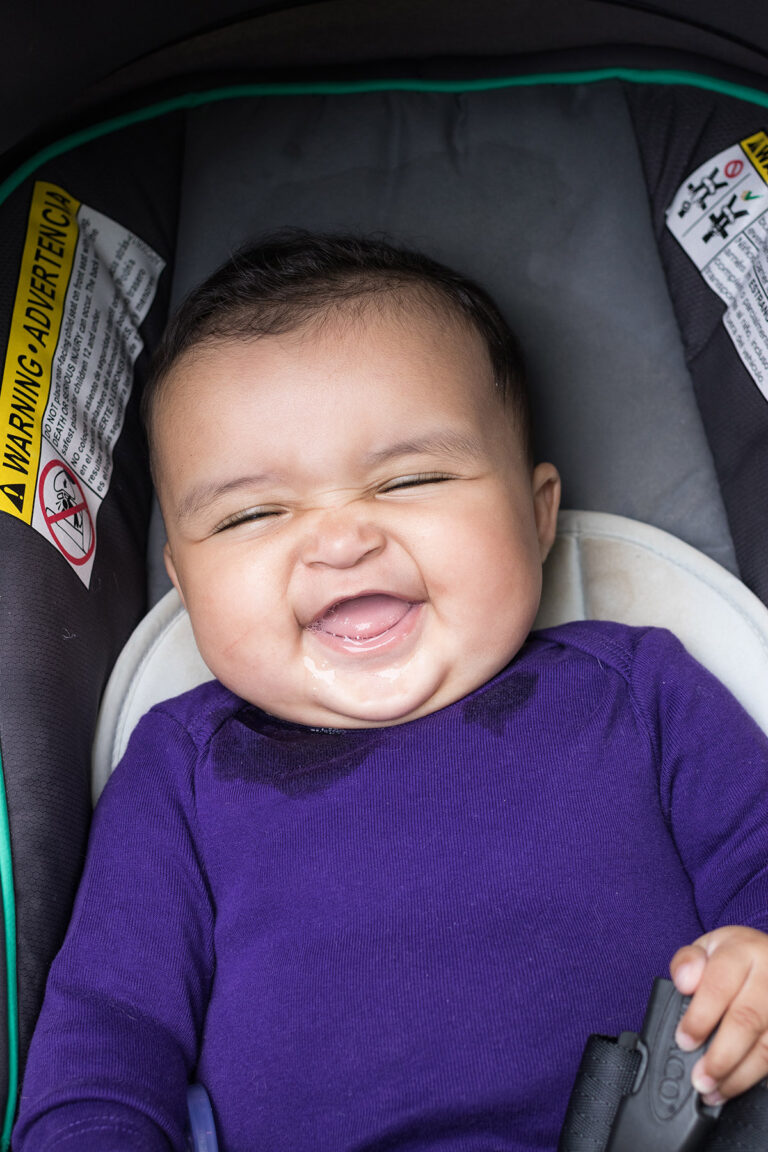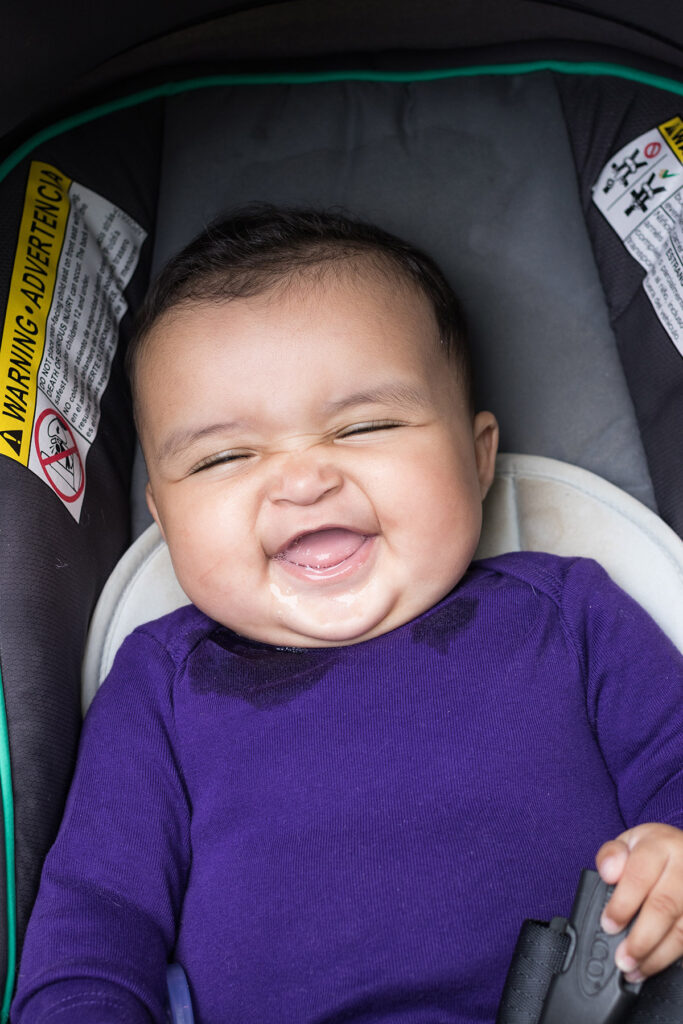 Genevieve says "dada" daily. Sometimes she makes a "g" sound, too. Genevieve hasn't said anything remotely like "mama" yet. She talks all the time. Genevieve has been clapping and laughing frequently this past month. She's become very ticklish, and we can't resist tickling her constantly. Tommy and Olivia both crack up Genevieve nearly every day, which is so hilarious to watch.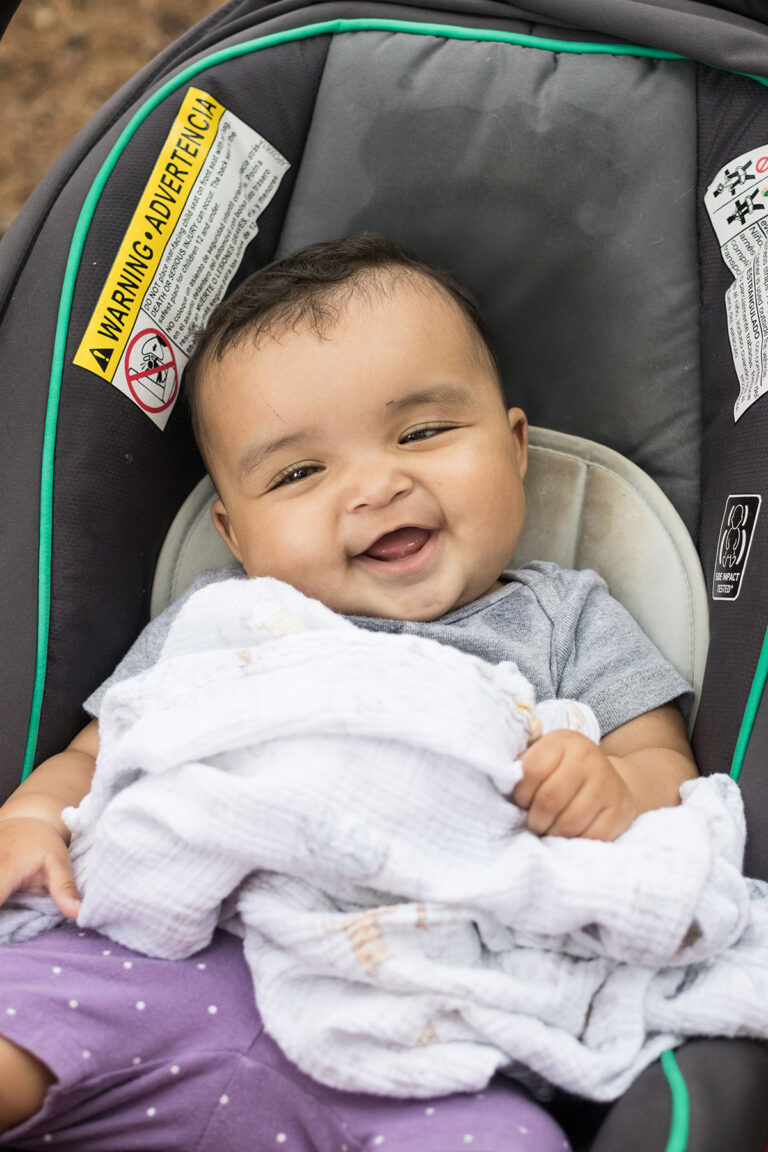 Genevieve remains the most content little camper tagging along for classes and activities. This past month we've been to the zoo, Domes, botanic gardens, Bristol Renaissance Faire, and Bookworm Gardens.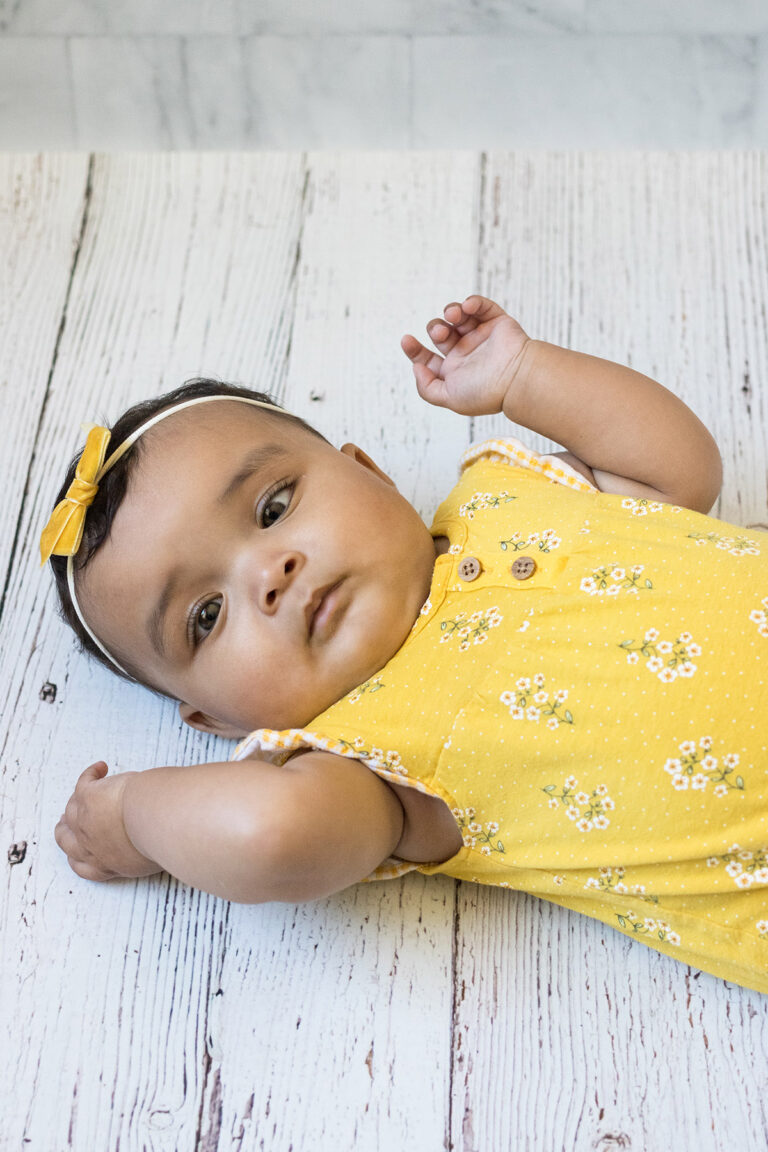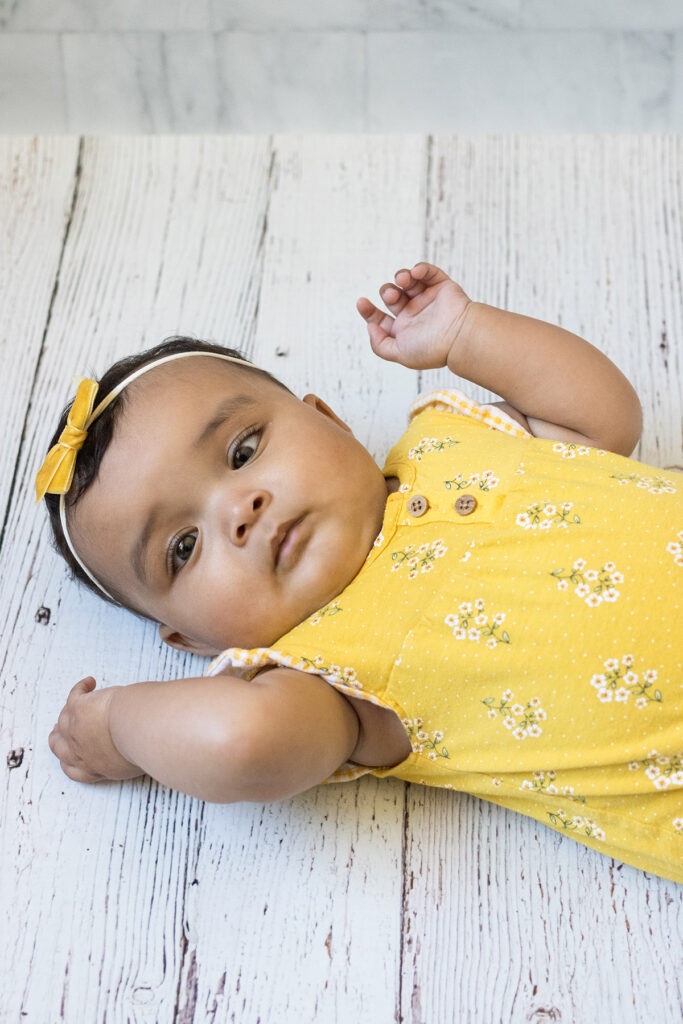 Genevieve seems to have topped out at eight ounces per bottle. She consistently has three eight-ounce bottles per day, roughly at meal times. Then about half the time, she has one more smaller bottle, usually five or six ounces, before she goes to sleep.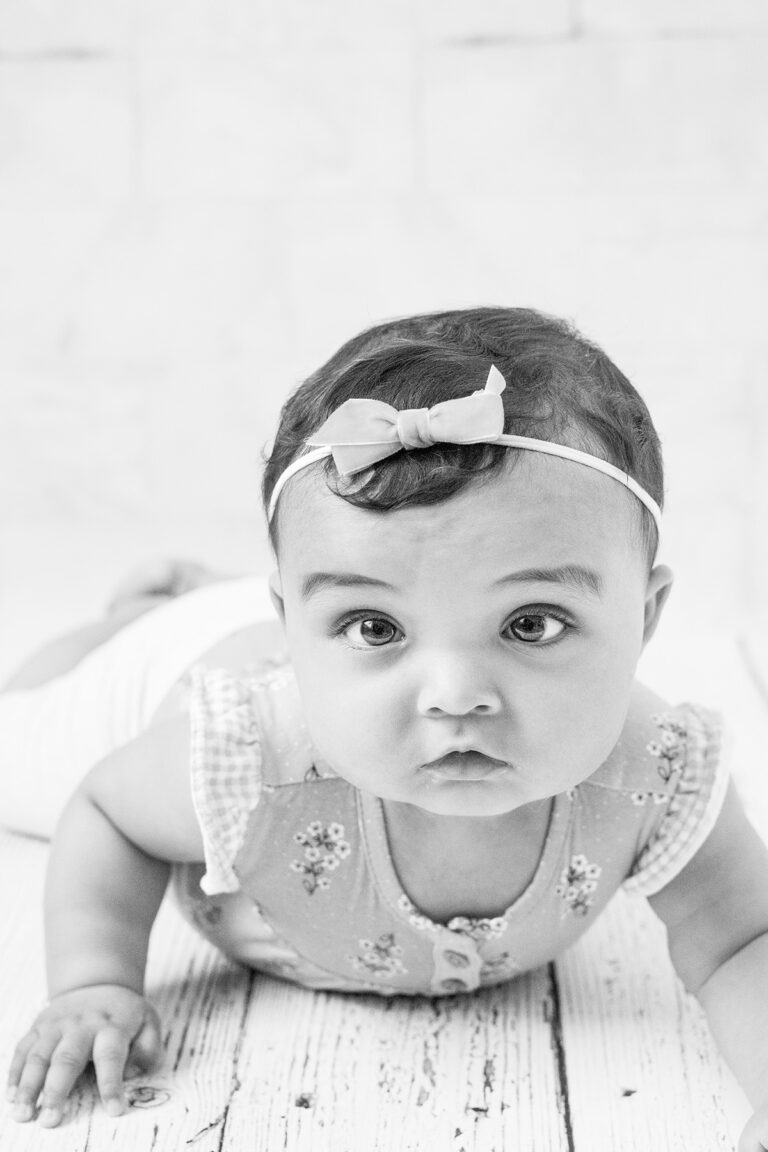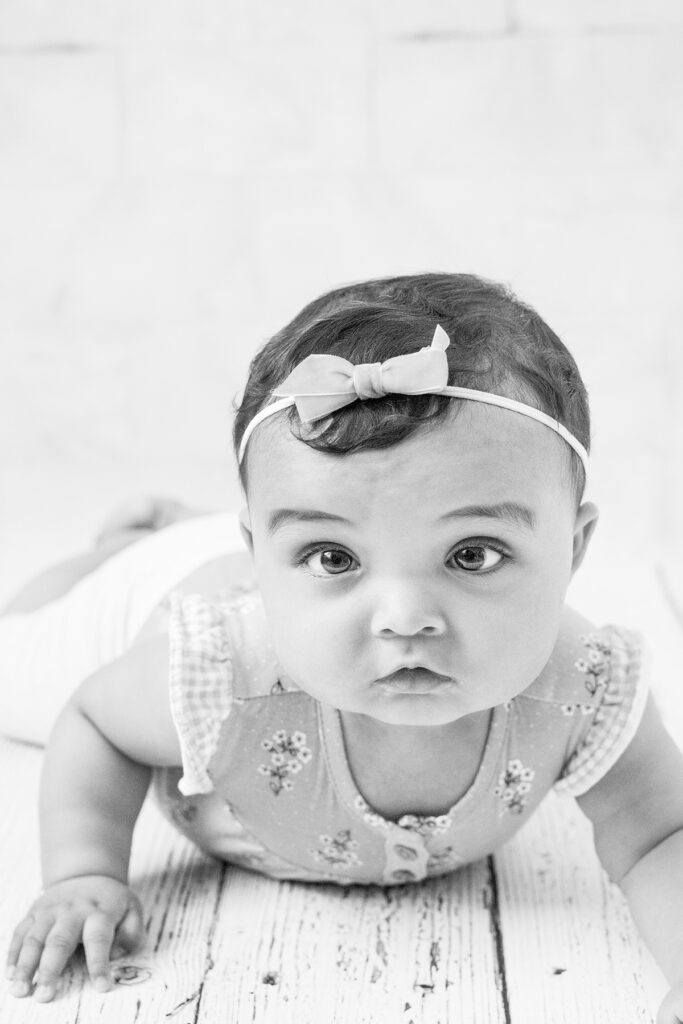 Genevieve has had a great month of sleeping through the night. There were maybe one or two nights that she woke up once before 5:30 a.m. The only struggle is getting her to sleep past seven a.m. She's been slowly doing better sleeping later. Genevieve still takes an occasional shorter morning nap and then always a longer nap in the afternoon. I put her and Olivia down right after lunch, and they sleep for at least a couple of hours.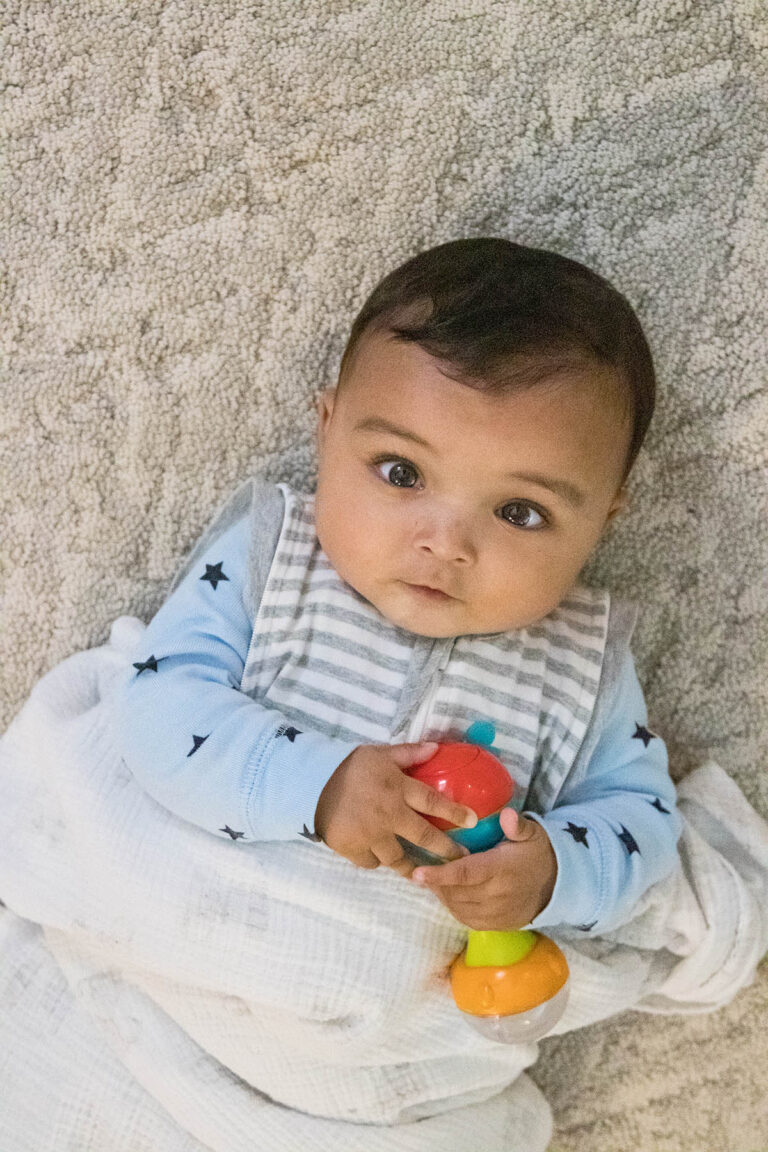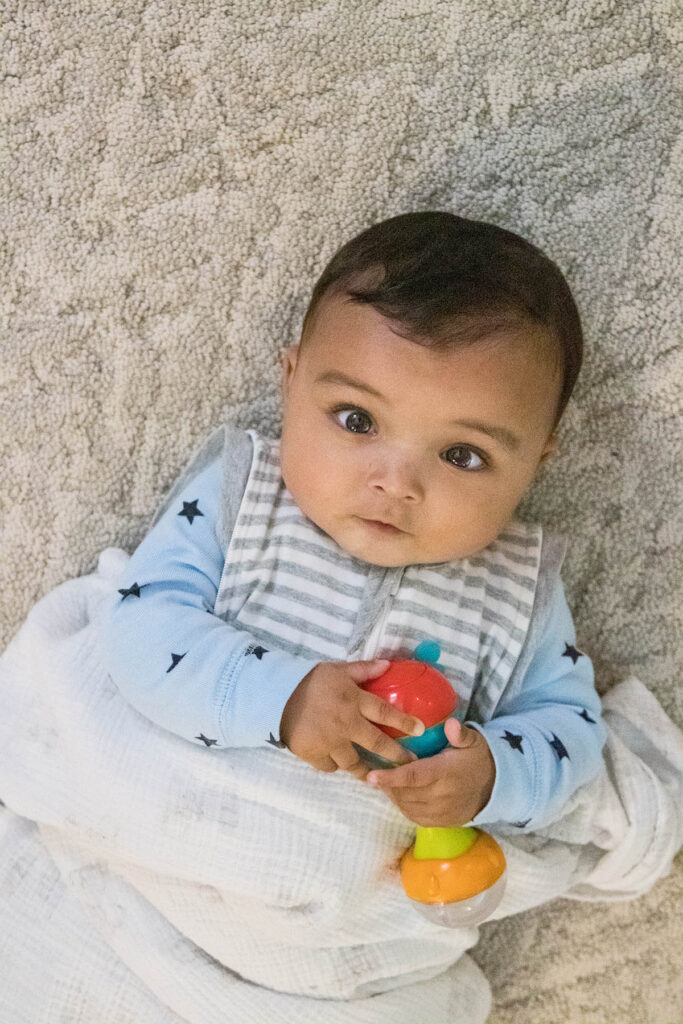 This past month I transitioned Genevieve into a swaddle without arms. Now that she's rolling, it's not safe for her to sleep in a swaddle with arms. The first few days were rough, but she's done well ever since.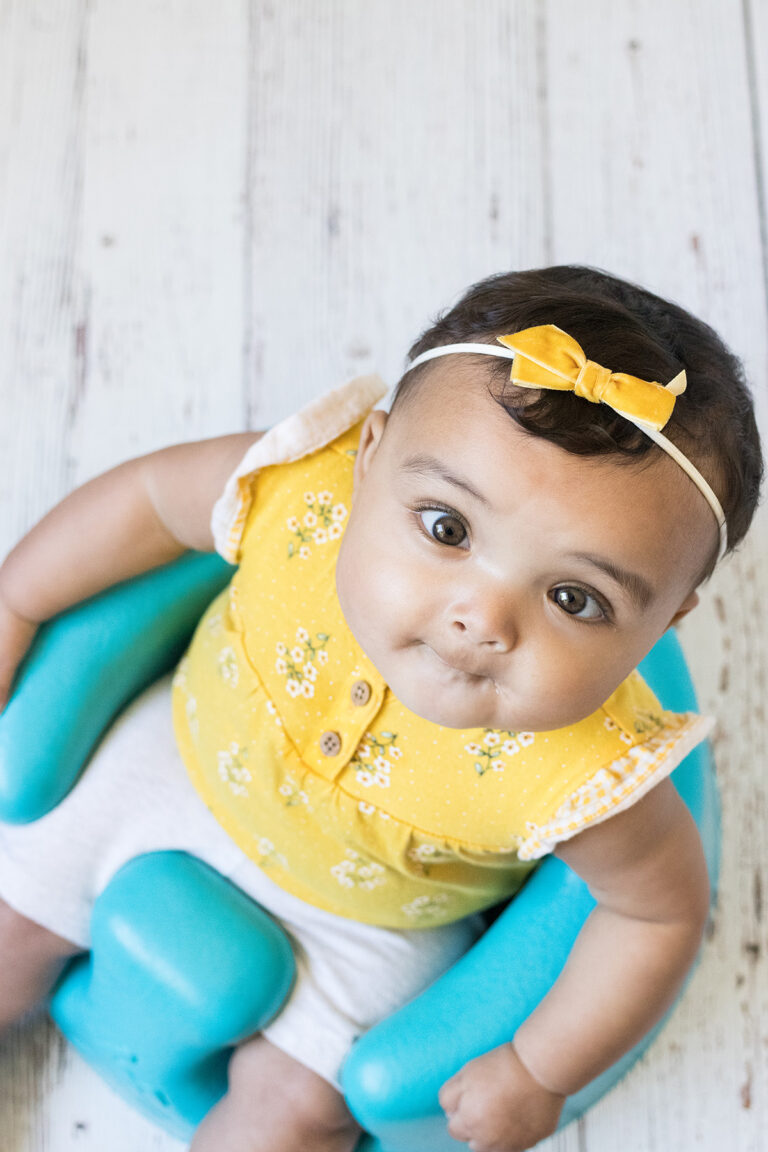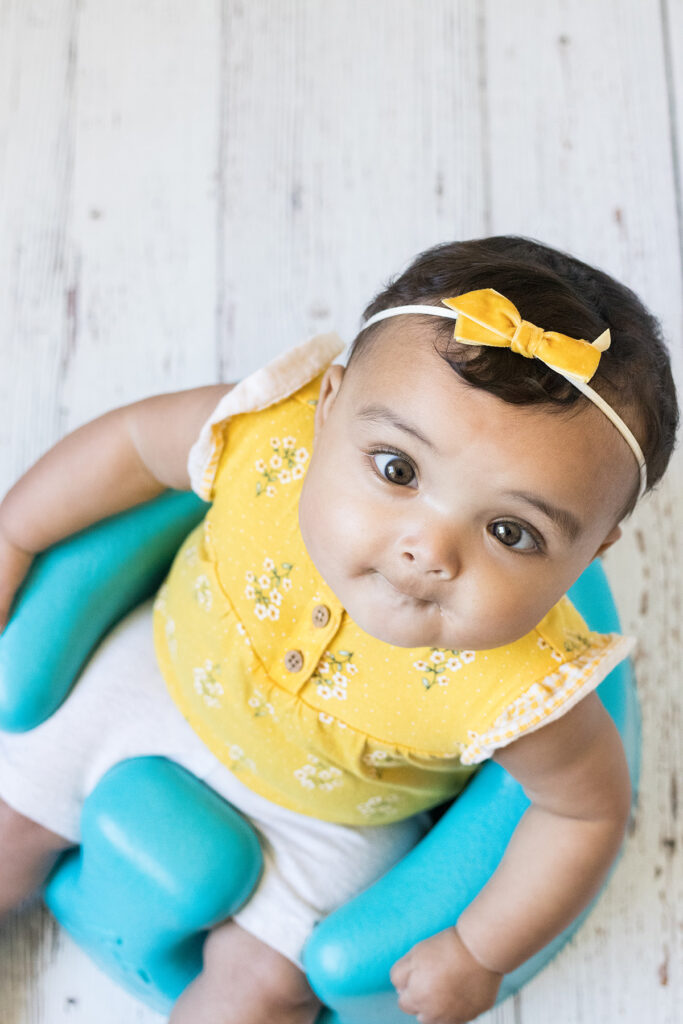 In other sleep news, Genevieve's Hatch broke in transit during our day trip to Chicago in July. She's been doing well without it, so I just haven't bought a new one and don't plan to any time soon.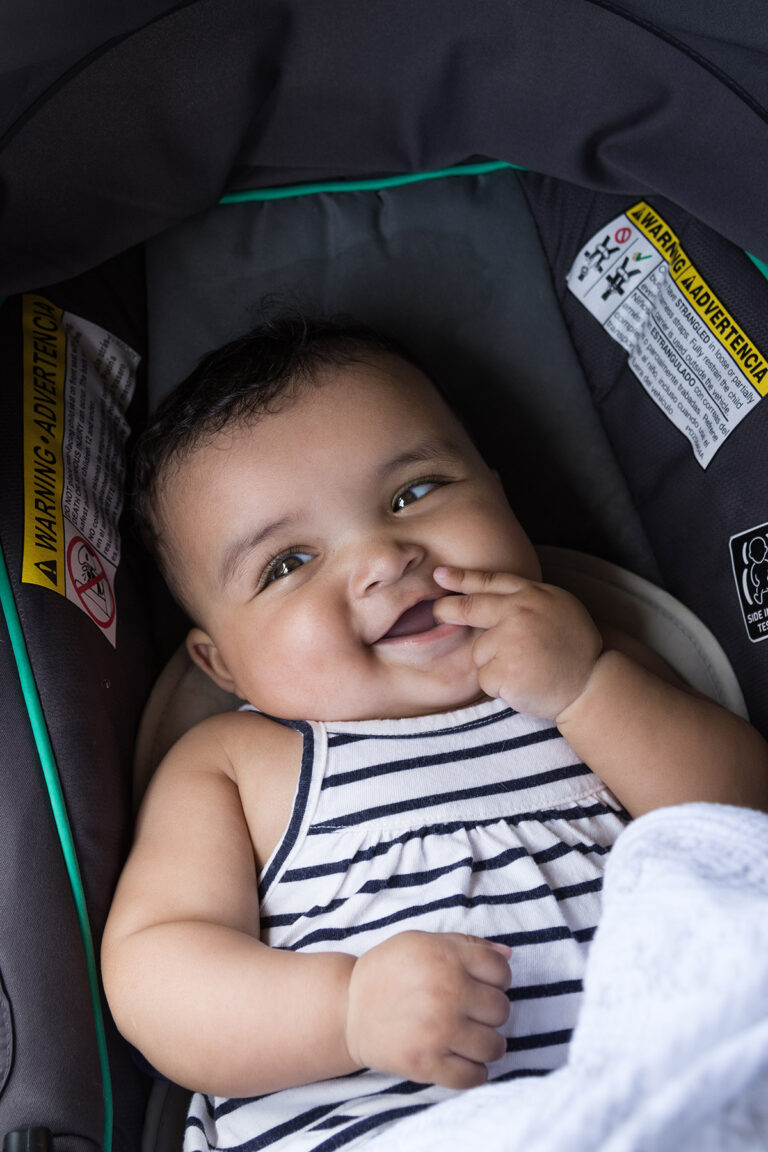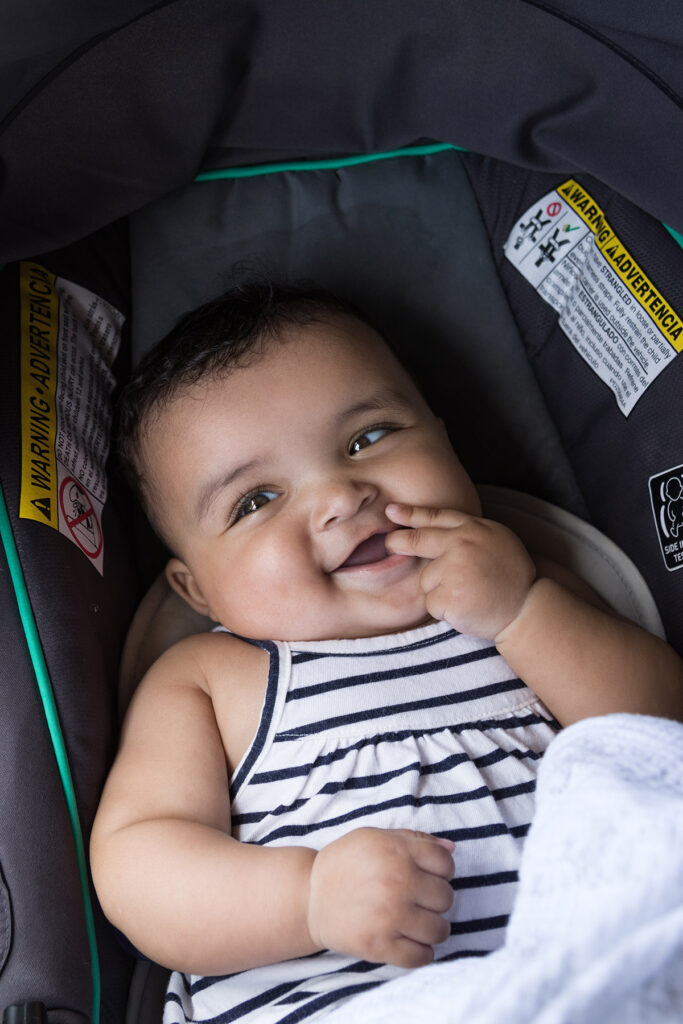 You can find all of my baby/toddler updates for all three kids as well as general family updates and other family-related posts in the family section of the blog.