You can never have too many guy gift ideas, right? Nordstrom is an ideal place to shop for the men in your life, as they have such timeless collections with something for everyone. I've rounded up my favorite Nordstrom gift ideas for him.
Nordstrom Men's Shop Traditional Fit Non-Iron Solid Dress Shirt. I know that a basic dress shirt isn't the most exciting gift. But if the guy you're shopping for wears dress shirts every day to work, most likely he's in need of a few new ones. Save him the hassle of shopping, and buy him a few shirts that you know he'll wear every single week.
Nordstrom Men's Shop Cashmere Crewneck Sweater. Cashmere sweaters are such classic wardrobe investments. They get you through years of work, dinners, church, special events, and much more. I love this crewneck sweater style because it's such a timeless design.
Nordstrom Men's Shop Thermal Robe. A bathrobe is one of those items that most men aren't going to buy for themselves but will love wearing. Make evenings at home and slow weekend mornings more luxurious with a nice bathrobe.
Jump Lawson Chelsea Boot. A leather Chelsea boot is a nice alternative to loafers or dress shoes through the cooler months of the year while still keeping a classic look. The leather construction is beautiful and durable.
The North Face Chilkat III Waterproof Insulated Pull-On Boot. When you need an all-weather boot for heavy rain and snow, North Face is ideal. The fact that these boots are pull-on, as opposed to lace-up, sealed the deal for me getting Jake a pair this fall.
Michael Kors Wool Blend Double Breasted Peacoat. Jake and I are both huge fans of peacoats, and we wear them regularly through most of the year. I got Jake this Michael Kors peacoat to upgrade his old peacoat this year. I prefer the double breasted aesthetic for peacoats and always go for a tried and true neutral, especially for guys.
Nordstrom Men's Shop Deerskin Leather Gloves. Jake swears by his deerskin gloves. They're warmer and stay drier through snow shoveling and other wet outdoor chores better than any other gloves he's owned. This pair of gloves offers the combination of deerskin and cashmere for optimal durability, warmth, and comfort.
Patagonia 'Fisherman' Beanie. A beanie winter hat is so basic, I know. But it's one of those staple items you'll reach for constantly all winter. If you want a nice neutral to pair with a dark peacoat or parka, grab that navy hat.
Michael Kors 'Lexington' Chronographic Bracelet Watch, 44mm. I chose this Michael Kors watch because I like the color pairing. It's unusual without being too out there, making for a nice statement piece that isn't too showy.
The Tie Bar Dot Silk Tie. Yes, a dotted tie made the gift guide because I'm a sucker for polka dots. And you can't beat the price point for a pure silk tie. The dot pattern is very subtle, which is perfect for guys, and frankly, a lot more versatile.
Nordstrom Men's Shop Collar Stay Set. A collar stay set for under $20 is an ideal guy gift for the dress shirt wearing guy in your life. Most guys won't spend on it for themselves, but they'll use it all the time.
Minnetonka Genuine Shearling Moccasin Slipper. I'm sharing a pair of moccasins for my slipper pick because I love my moccasin slippers. They're so comfortable and warm. I wear slippers all the time at home, and moccasins have held up better than any other slippers I've ever owned.
Calvin Klein 'U1143' Micromodal Lounge Pants. I love these lounge pants because they're so versatile in classic black. In addition to being great pajamas and lazy weekend pants, they also work as long underwear on freezing winter days.
Wraps Talk In-Ear Headphones. As I live in a household with a toddler and three cats, I've become a huge fan of tech items with durable cords. If you use your headphones a lot for working out, traveling, etc., tough, tangle-free cords are a must.
Hydro Flask 32-Ounce Wide Mouth Bottle with Straw Lid. If you've been reading my blog for any length of time, you know that I'm a huge fan of the Hydro Flask bottles. Shop at Nordstrom if you want to get them at a brick and mortar retailer as opposed to Amazon. I had to go with their straw lid option here, as it's my favorite. If your guy won't love it, go with the standard cap or sport cap.
Nordstrom at Home Fleece Throw. Are you tired of fighting over the best throw blanket in the living room or den? Gift your guy his own super soft fleece blanket this Christmas, and he won't even miss the other throw.
Nordstrom Chevron 29-Inch and 18-Inch Spinner Luggage Set. Once we invested in hard suitcases, we never looked back. They are often more expensive, but they're well worth it for the durability and ease of packing. A dual size set will get you through most travel scenerios with no problem.
Herschel Supply Co. Sutton Duffel Bag. A high-quality duffel bag is a perfect complement for the hard suitcase luggage gift. Typically, Jake uses duffels as carry-on bags and even for car travel/little overnight trips. So they get a lot of use. Spending a little more on a duffel ensures your guy will have one that he can use for many years to come.
[Disclaimer: Nordstrom didn't sponsor me to write this post. The product links are affiliate links. Thanks for your support!]
Shop the Nordstrom holiday gift guide: for him!
Are there any items you would add to this list?
I'd love to hear about your favorite Nordstrom picks for him!
More gift guides: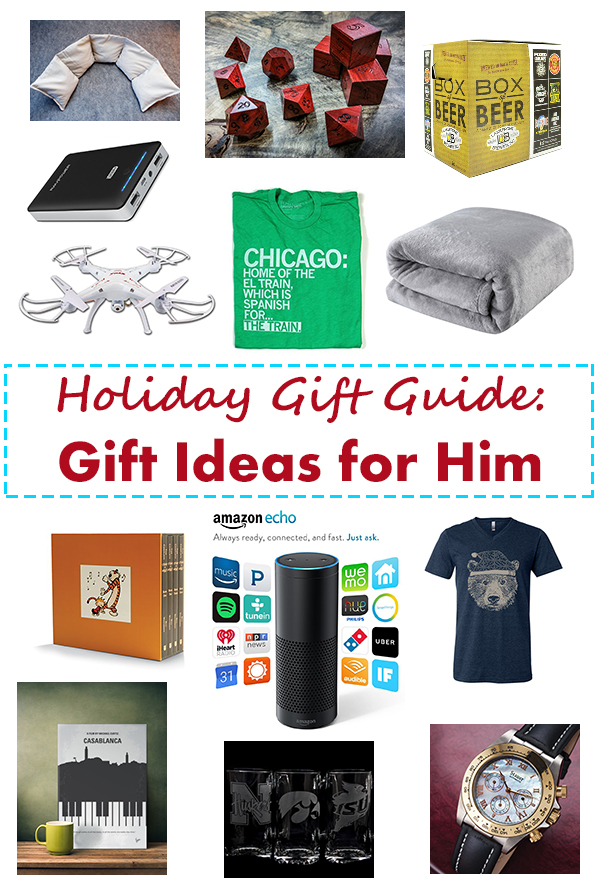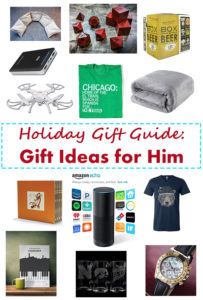 Holiday Gift Guide: Gift Ideas for Him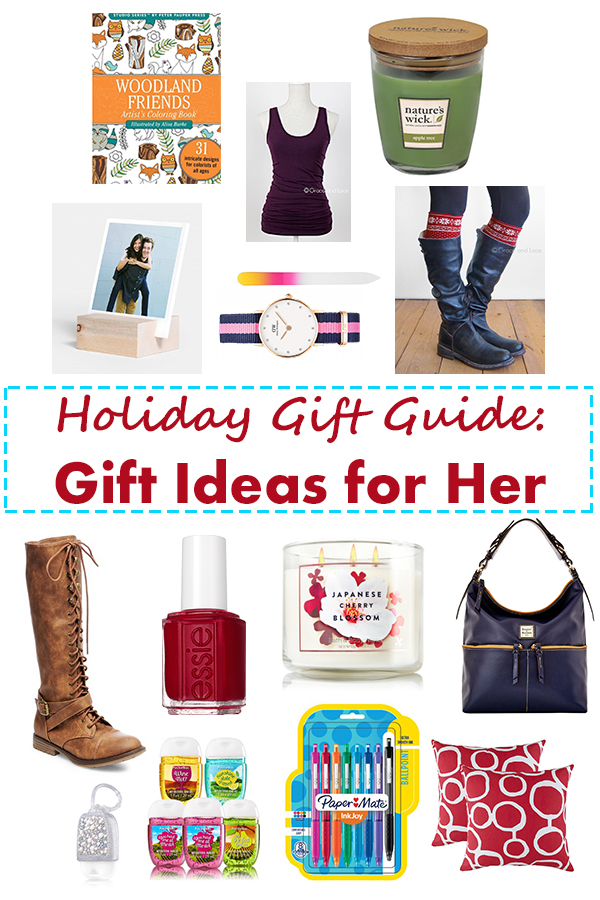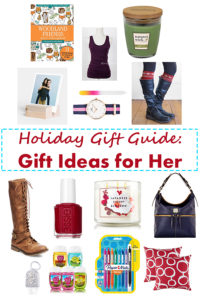 Holiday Gift Guide: Gift Ideas for Her