As I haven't shared any pictures of my nursery #2 progress here since early March, I've been way overdue to put together a proper nursery #2 update. Those of you who follow me on Instagram and watch my stories have seen a lot of peeks over the past few months, but that's been it. Today I'm giving you a better look at how the room is coming together.
Backing up for a minute, for those of you who are newer to the blog, I'm not pregnant. Our adopted son Tommy was born in July 2017. When he turns one this summer, we're going back in the adoption waiting pool for baby #2. When we adopted Tommy, I got his nursery prepped well in advance and included pictures of it in our profile book. We believe that having the nursery ready and sharing it with potential birth families played a role in a relatively quick adoption (we spent seven months in the waiting pool).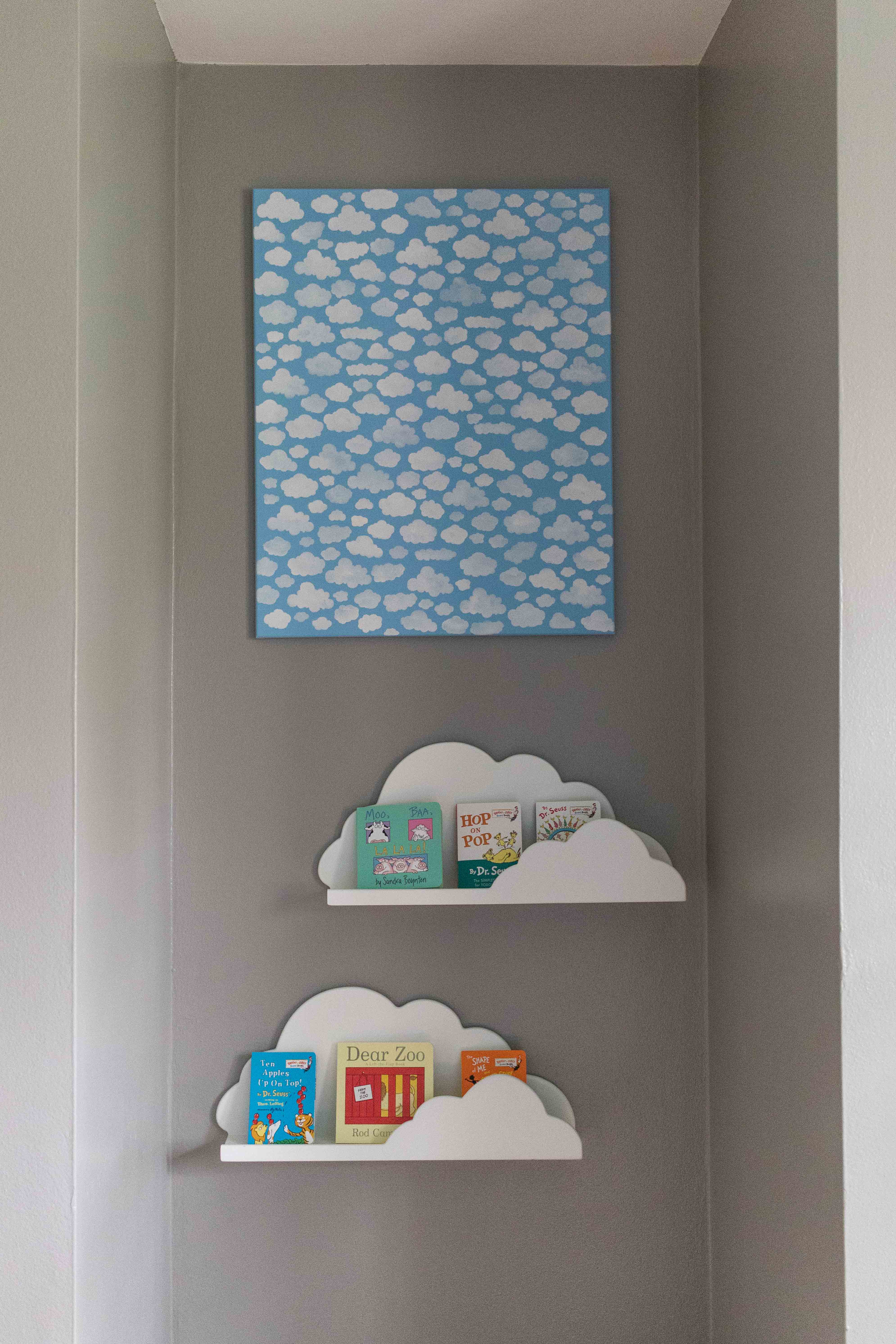 Prepping a nursery has also been a sort of therapy/coping method for me. We finalized Tommy's adoption and updated our home study for another year in January. Since then, we haven't had anything else to do on the adoption front. I'm NOT complaining about this, by the way. Not having anything to do means not spending any more money (okay, I am spending money, but not adoption home study and finalization money) and having any more social worker visits, which is great. Preparing a nursery gives me something to do during a waiting period with a lot of uncertainty. I'm actually writing a post solely devoted to this topic that will go live next month.
I started purchasing little items for the nursery here and there when Tommy was just a couple months old. It sounds insane, I know, but I literally left the hospital with him already thinking about baby #2. Working on another nursery right away helped me feel better. We finalized our paint colors for the room in the fall and got the paint around Christmas with the plan to move forward with the room more seriously in 2018. (This was sort of the plan anyway. A lot of things that happened during our first few months with Tommy are a bit of blur, due to sleep deprivation.)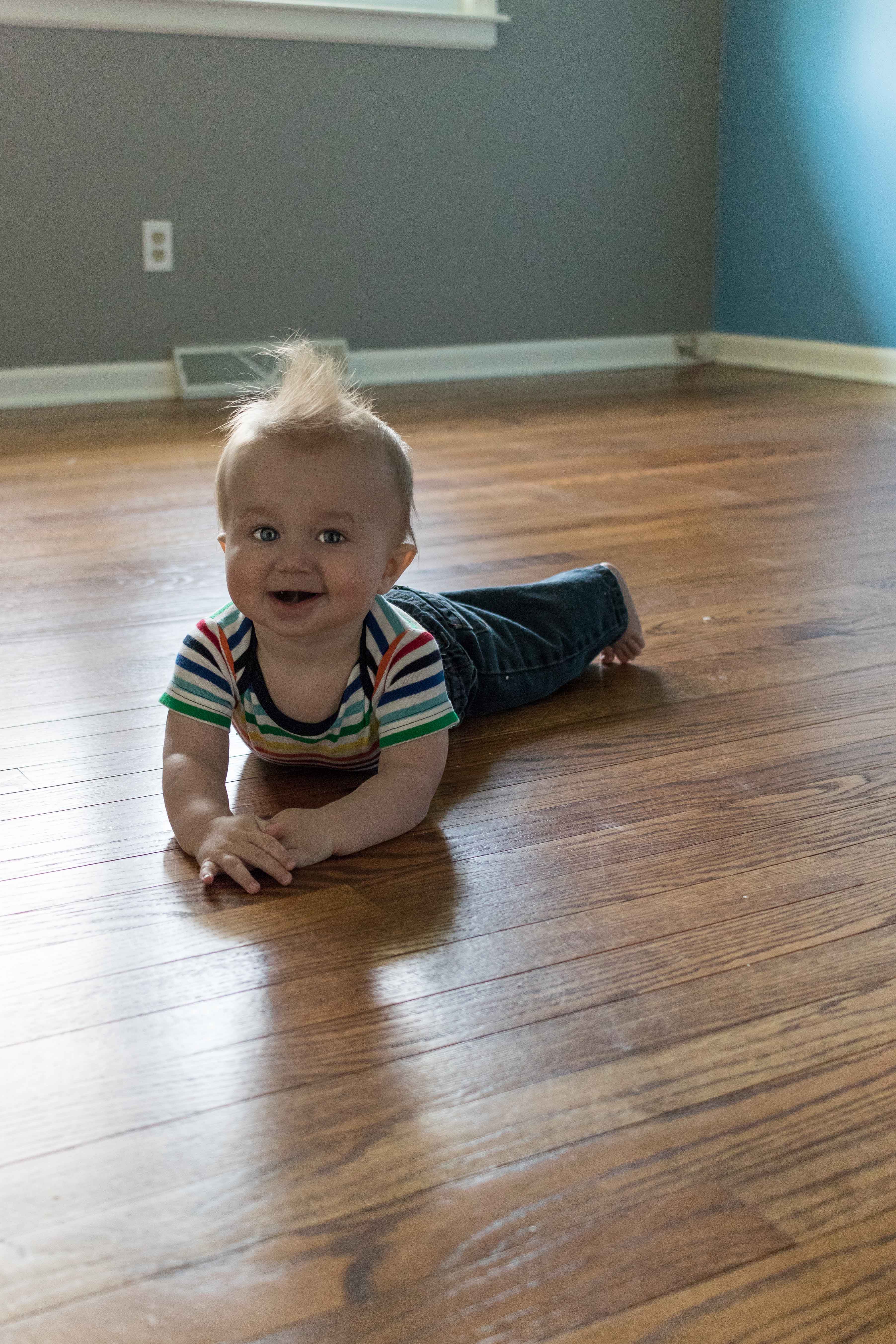 The timing worked out great because I was past the newborn sleep deprivation stage and I got in a couple solid months of work before Tommy became mobile. During a lot of the painting days, I could set him on a blanket with toys or in his bouncy chair and get 30-45 minutes of work done (obviously, most of the time, with at least one or two interruptions). Tommy will still sit in his bouncy seat sometimes. But the non-mobile days are long over, so I've been working hard to finish up the last major projects.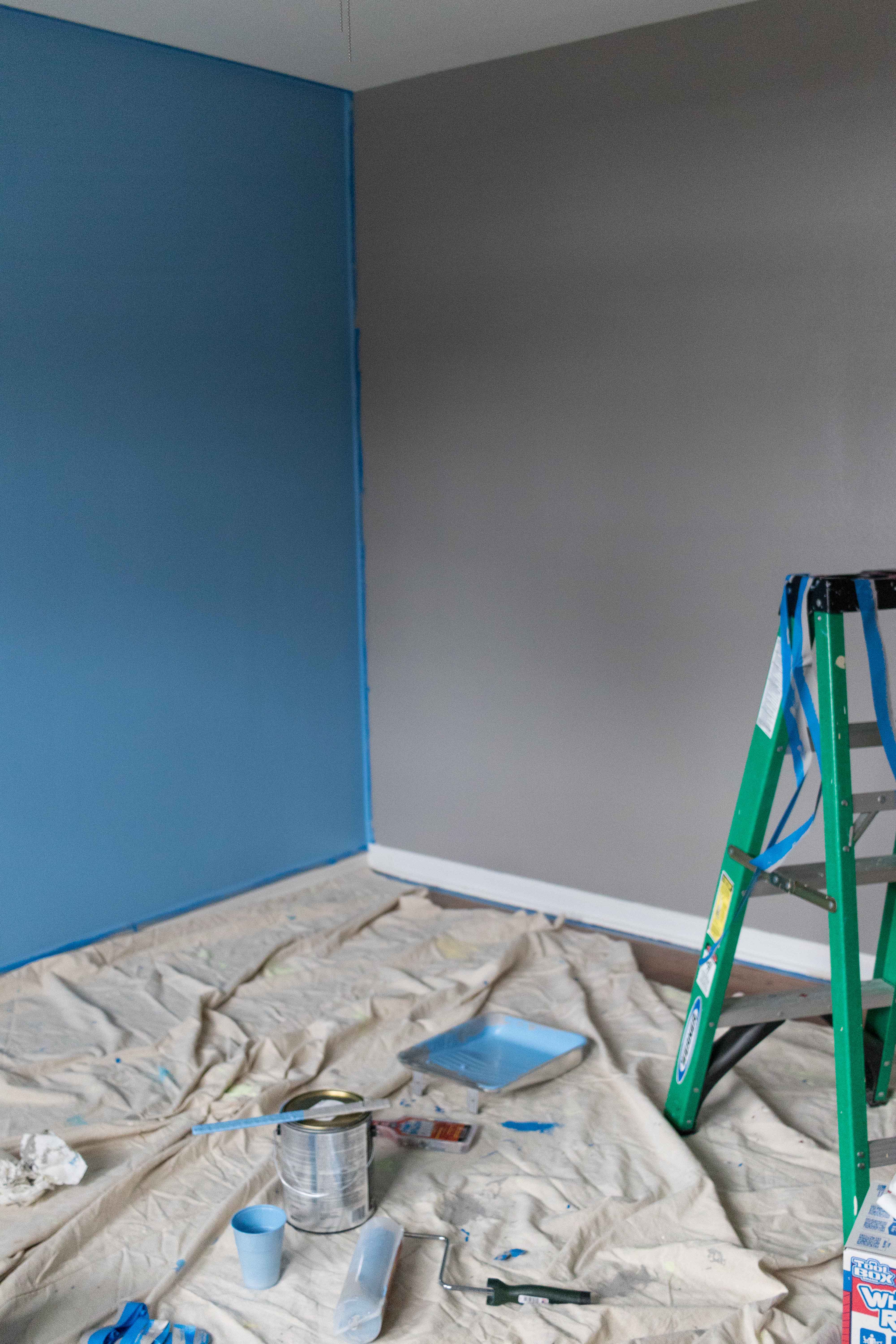 The paint colors for nursery #2 are Silver Reef (main color), Provincial (accent wall color), and Baby Chick (trim, doors, and closets), all from True Value. Previously the room was a nondescript gray and had a ton of smudges and nail holes. Patching up those holes, refreshing the paint in a better color, and adding the pop of the accent wall helped a lot. Also, while the past two owners of this house did a ton of painting, no one had touched the trim in years, and a lot of it is pretty trashed. So I've been touching it up in most rooms I've painted, including nursery #2.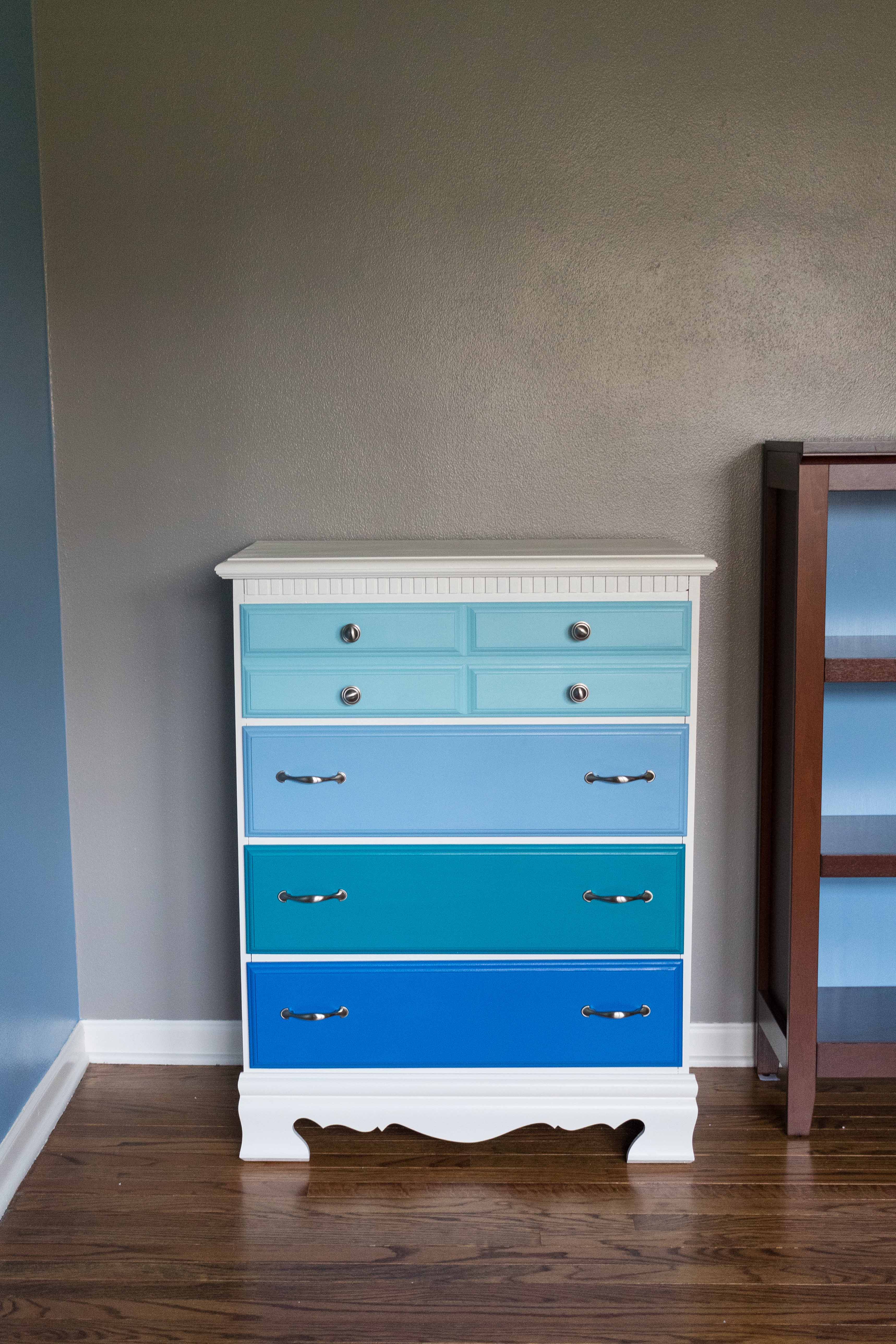 My other big project for nursery #2 was to paint a thrifted dresser and fit it with new hardware. I was able to thrift a real wood dresser for Tommy's room and wanted to do the same for nursery #2. I can't believe what you can pay for baby/kid furniture and not even get real wood. Thrifting is the way to go. If we ever want to go back to a wood stain or choose new paint colors, it will be easy to sand it down and start over.
I have painted several dressers, but they were all previously painted. This is the first time I did a full sand down with sanding in between every coat of paint. It was way out of my comfort zone and very time consuming, but I'm happy with the result. The dresser is so much brighter, the hardware fits this decade (it came with heavy gold 90s hardware), and the overall aesthetic is much better for a nursery. I had all of the paint on hand already, either for this bedroom or other bedrooms in this house. Finally, I fitted the drawers with new contact paper.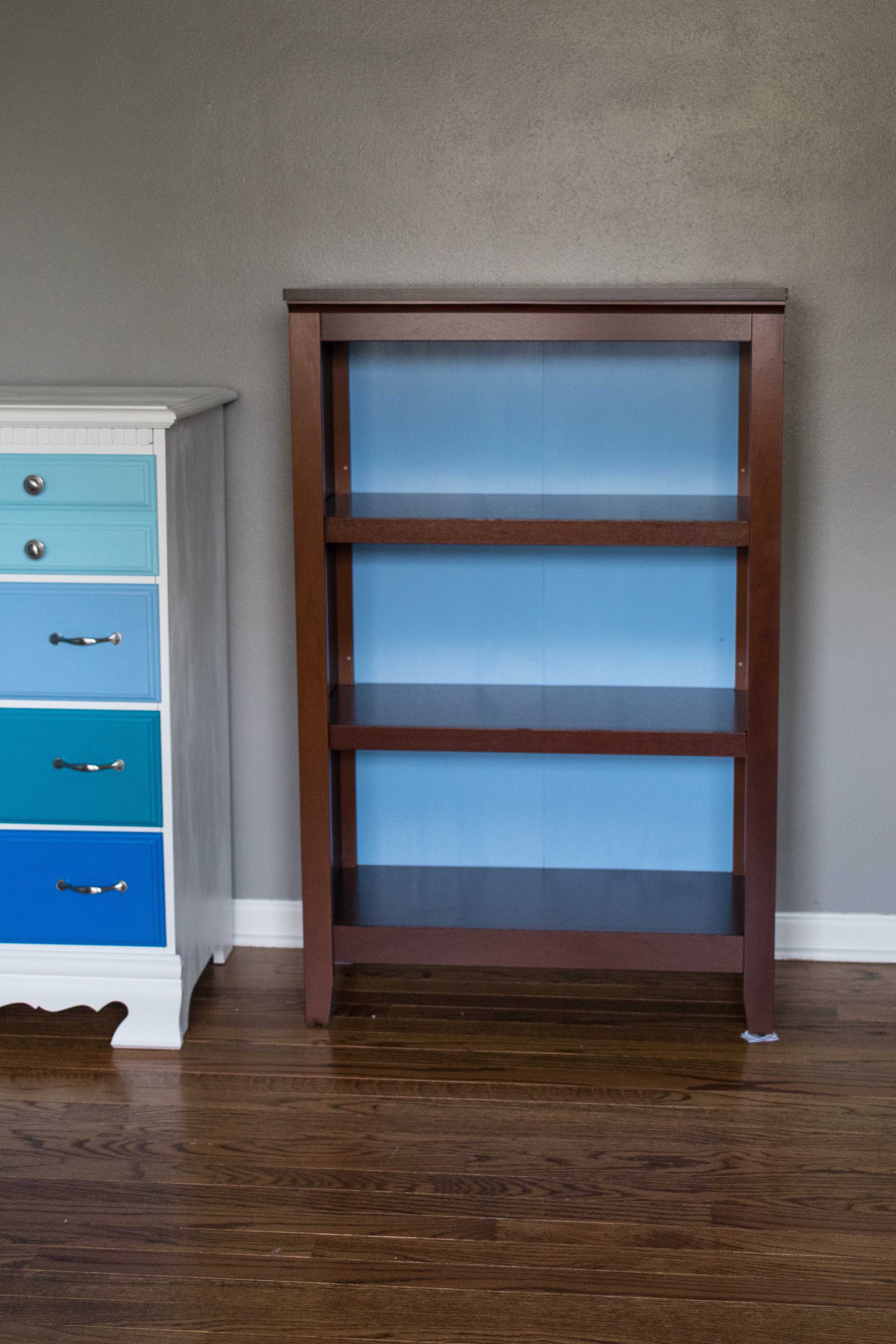 On a whim, I also painted the back of the bookcase the same color as the accent wall to lighten it up a bit. It isn't sealed at all and will eventually peel off the cheap laminate finish, which is okay. I still like the pop of color it adds for now. Currently, the dresser and bookcase are the only major furniture pieces in the room. I have a set of open cubby shelves and fabric storage bins on the way from Target. We'll use Tommy's bassinet, rocking chair, and changing table. Since the baby can stay in the bassinet for the first 12-16 weeks, we're holding off on a crib. It's entirely possible that by the time we adopt another child, we can transition Tommy out of his crib. If not, we'll have plenty of time to buy another one.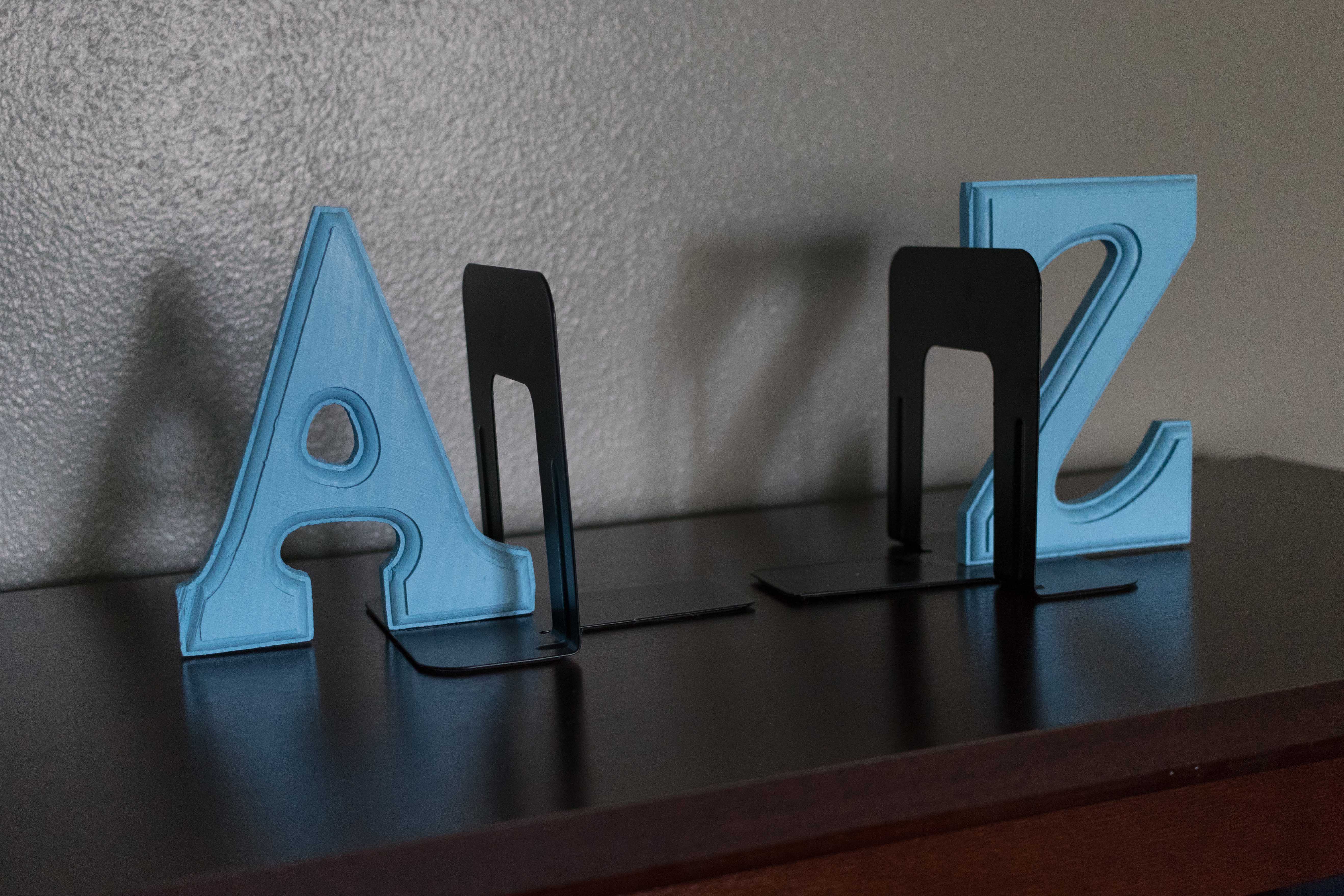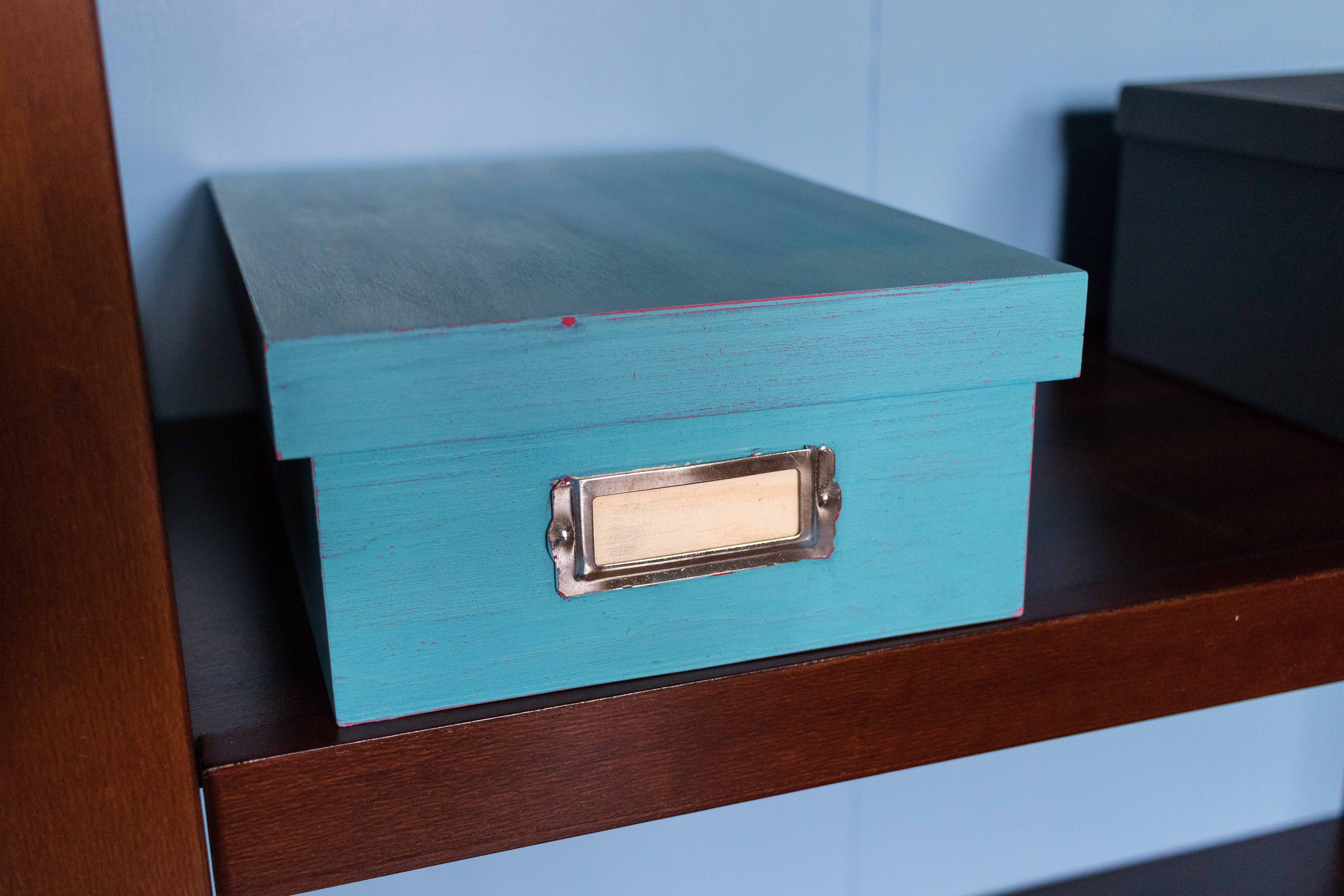 There are a couple of pieces in the bookcase I've been working on slowly over the past ten months. The first is a pair of A-Z bookends. I bought a pair of bookends and pair of wooden letters. I painted the letters the same periwinkle shade that I used for the cloud canvas and glued them to the bookends. The second is a plain wooden box that I painted and distressed. We'll use it for storing small keepsake items.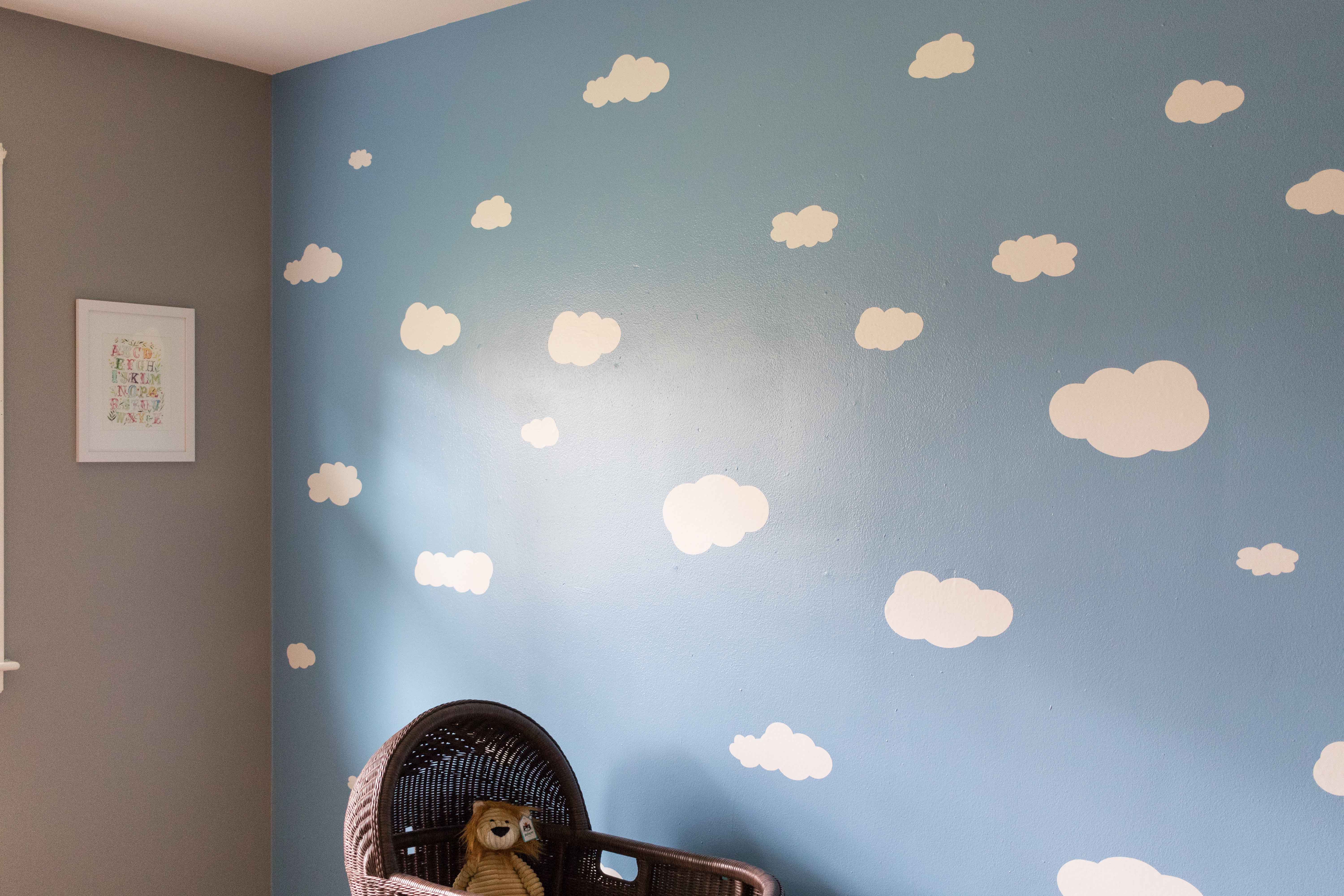 I'm not sure at what point I decided on a cloud theme for nursery #2, but it wasn't much after Tommy was born. I have always loved cloud/sky themes, and I thought (and still do think) that it'll be a great nursery theme for either gender. All of the cloud details are just that, details, and won't be hard to switch out if we decide to do something different down the line.
The most prominent clouds are the wall decals on the accent wall. I debated painting clouds but ultimately, decided I would rather have decals. Painted clouds look a little better. However, then it's so much work if you decide to do something else with the room. Also, it's much more work to plan out the placement for painting clouds and then rework anything you don't like. It took less than 15 minutes to get the cloud decals on the wall.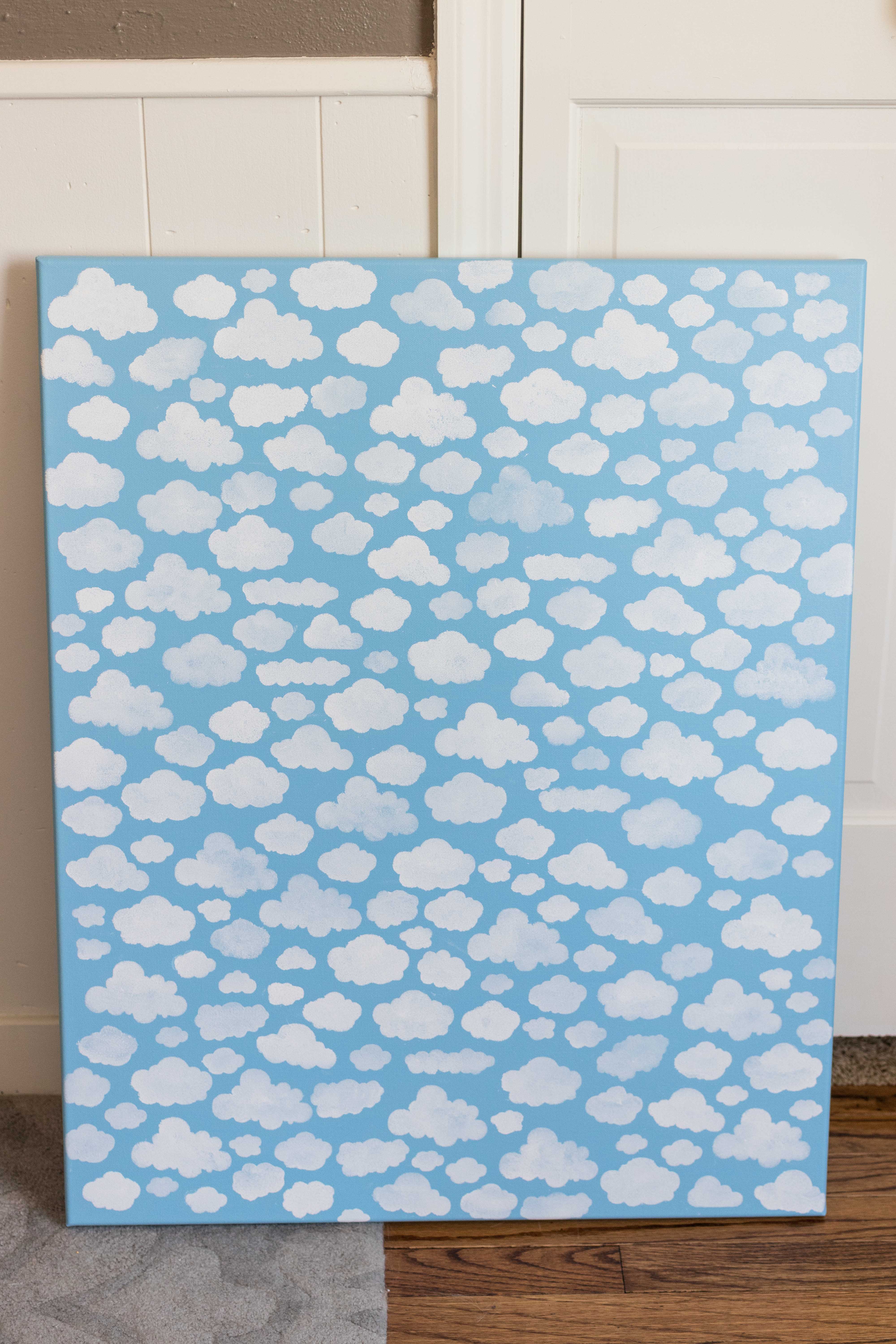 If you follow me on Instagram and watch my stories, you saw a number of behind the scenes looks at my clouds canvas piece for nursery #2. I painted a large canvas periwinkle blue and then stenciled lots and lots of white clouds on it. I added a dozen or so clouds at a time, giving them time to dry and assess how the piece was going before I added more. I cleaned up larger areas of stray paint as I went (I am really inexperienced at using stencils) but purposely left it a little messy with some details that aren't perfect.
I have no idea why this bedroom has this weird section in between the closets. There is a closet on either side of it, and Tommy's bedroom is behind this wall. There doesn't appear to be an HVAC unit or something like that dictating the weird layout. I don't know how we'll use the space long term. But for now, I made it into a little reading area with the cloud painting and shelves. I want to add some pillows for the floor.
I may have bought a stuffed lion (he's hanging out in the bassinet right now) and a few board books for the cloud shelves. I will add a few of Tommy's books when I stage the room for the profile book, as I really don't need to buy any more board books (we may already own a lot of them).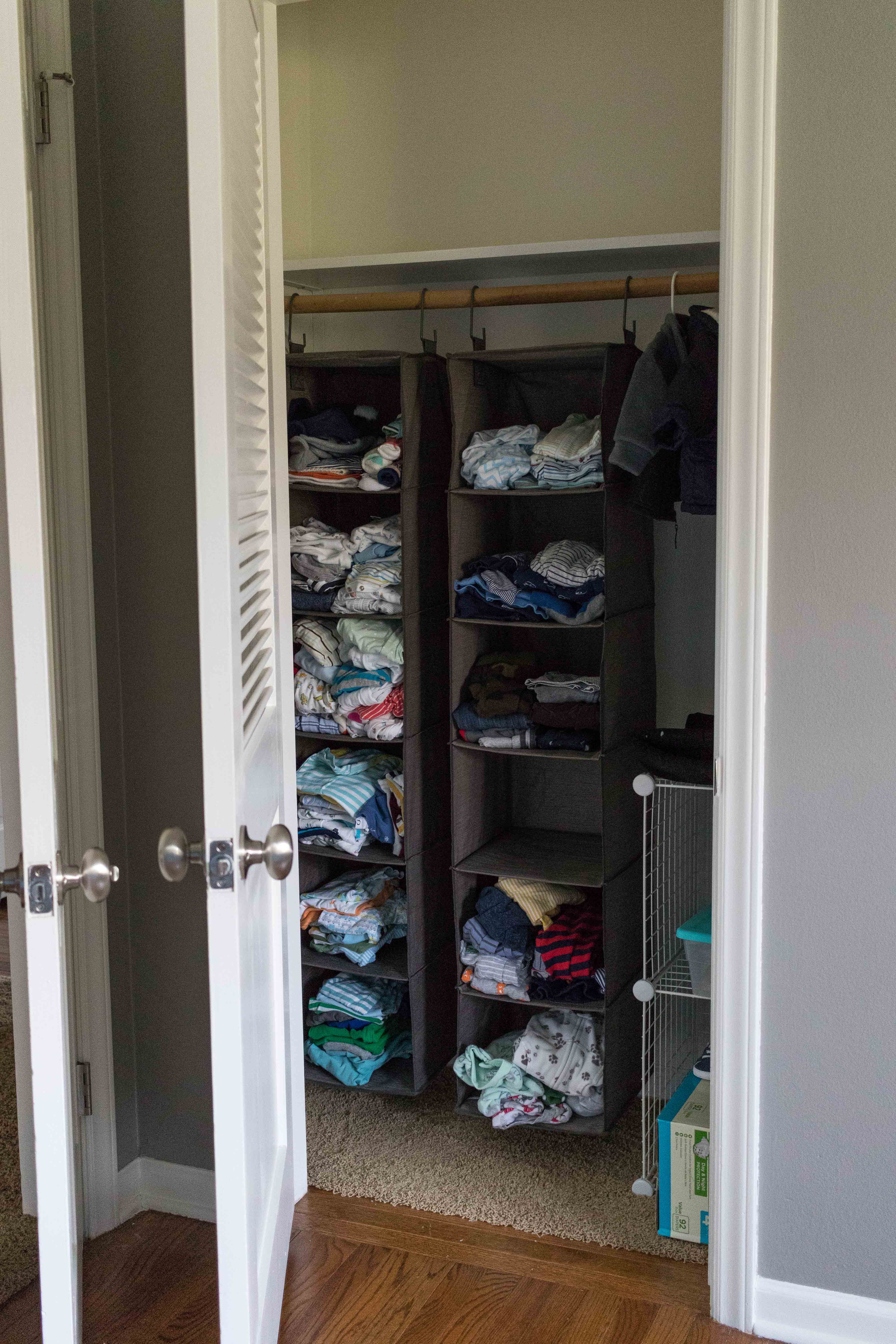 I bought a couple of hanging closet organizers for one of the closets and have been using them to store clothes we're keeping as Tommy outgrows them. I have it all sorted by size, so I can easily transfer specific sizes into the dresser as needed. (We get a lot of hand me down clothes from friends with a boy eight months older than Tommy. While I am saving clothing, I continue to pass clothes along to them as well.) I have a handful of other miscellaneous baby items in this closet, too. Jake has items stored in the other closet. We went through everything in there before I started painting and cleared out a lot of items. We'll leave what's left in there for the foreseeable future, as we don't need the storage for anything else right now.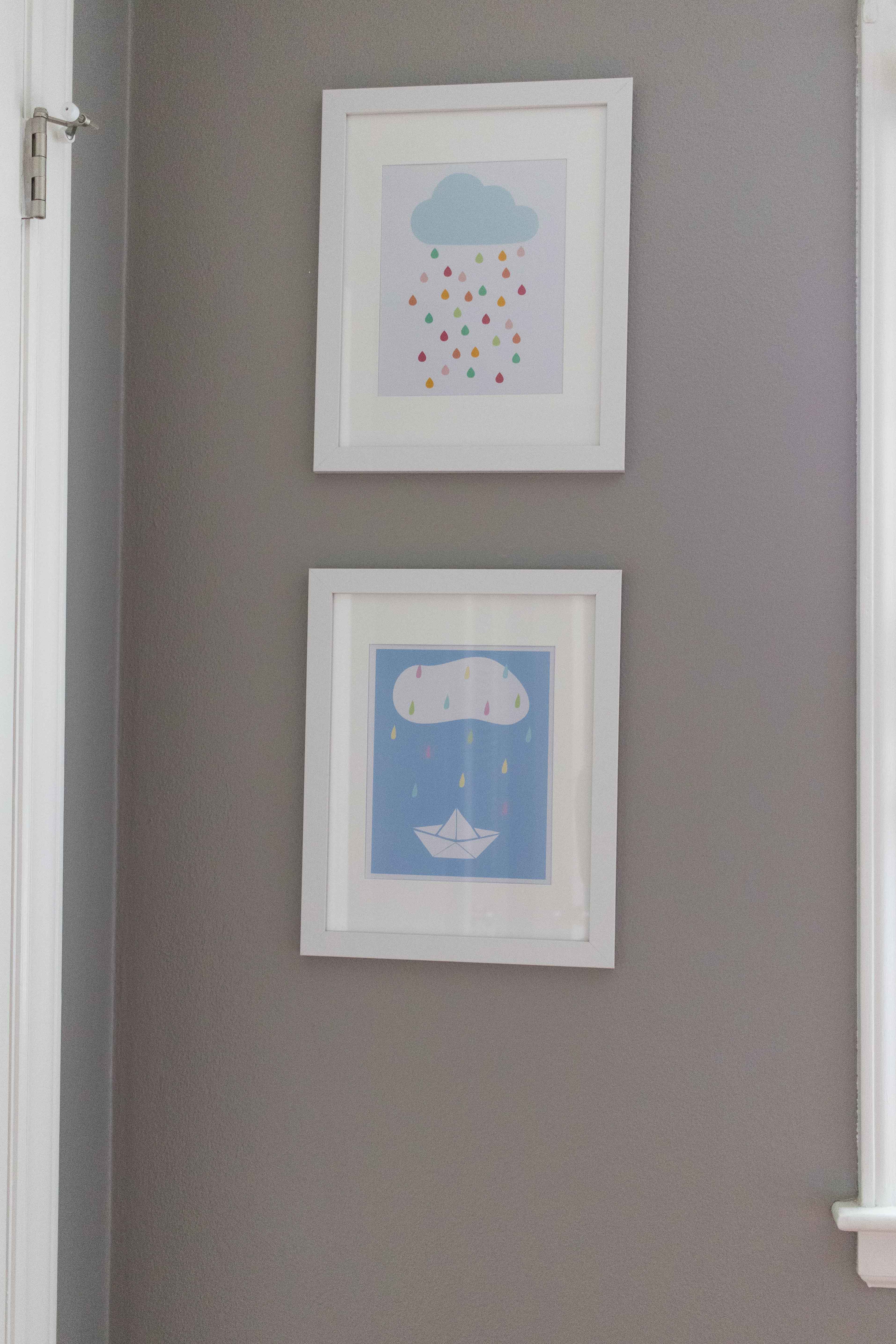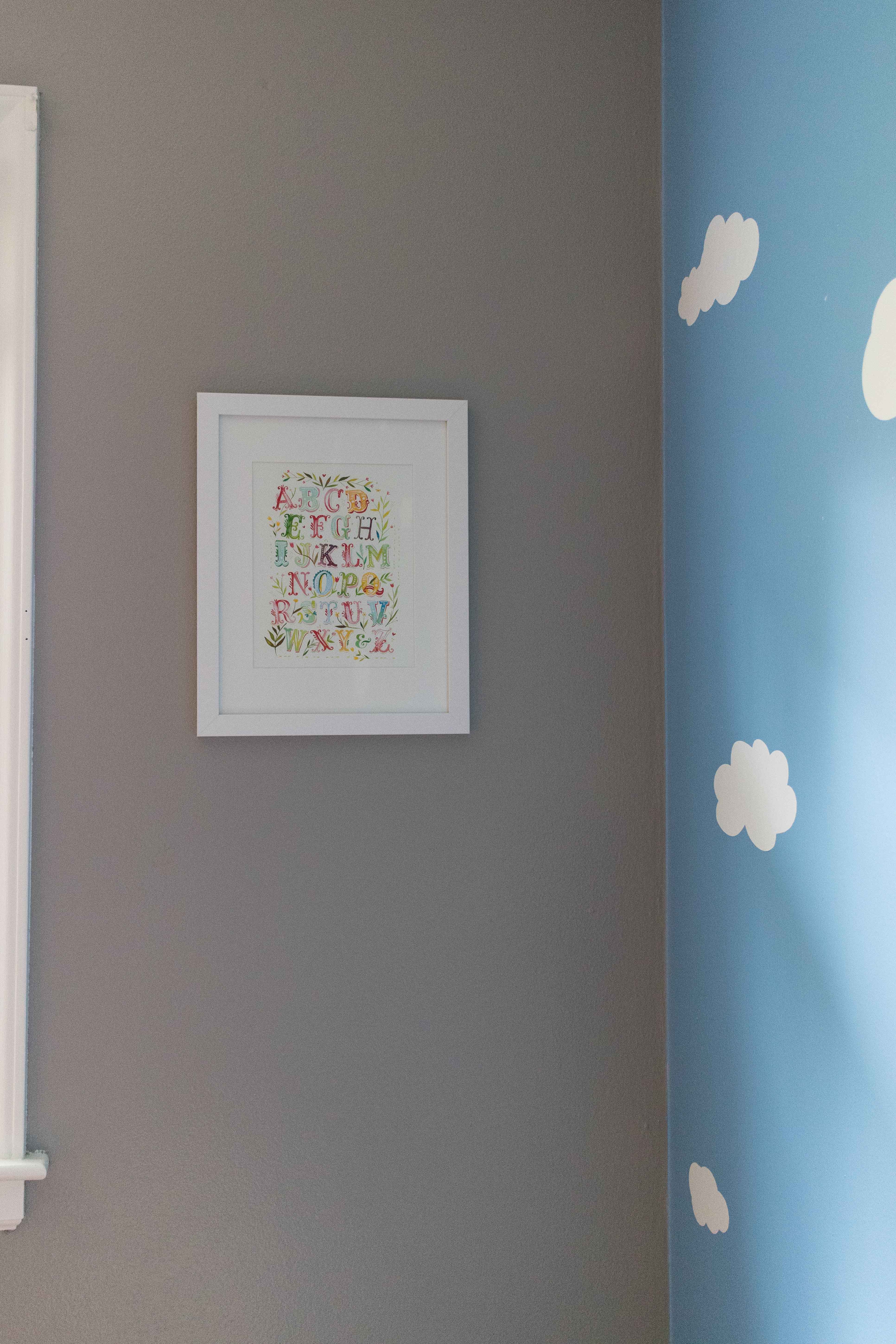 Finally, I framed and hung the handful of wall pieces I've been collecting this year. Somehow I didn't get a picture of the wall art over the dresser and bookshelf, only the pieces on the wall with the windows. I'll be sure to share more pictures of the wall art in the final reveal post, if not before.
There isn't too much else to do in here. I'll assemble the cubby shelves when they arrive. I also have a rug, lampshade (to go with a basic lamp base from Target), and several pillows on the way. That'll be it for now.
I will post a full sources list when I do the final nursery #2 reveal this summer. For now, if you're curious about any of the sources, please don't hesitate to ask.
Thanks for sticking with me through this very long post about nursery #2!
Adoptive parents, I'd love to hear about your experiences preparing bedrooms for your kids!