Figuring out what to do with leftover Halloween candy before the holiday ensures that none of your kids' candy will go to waste.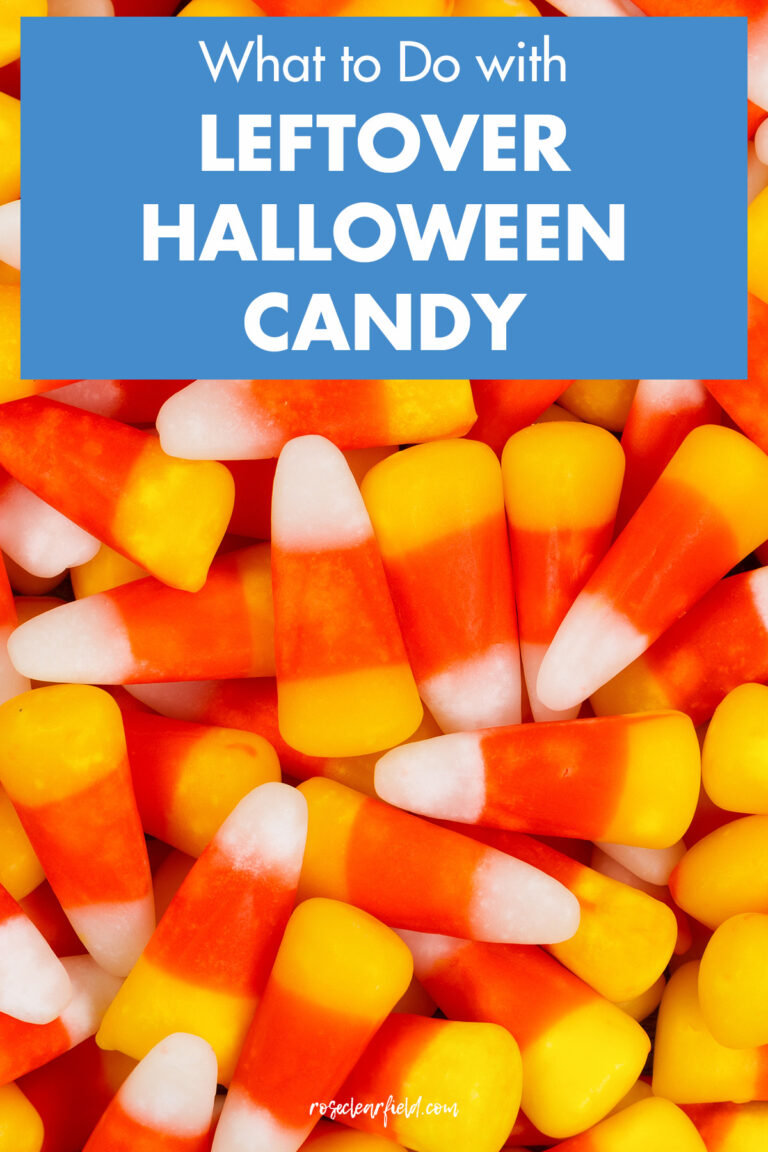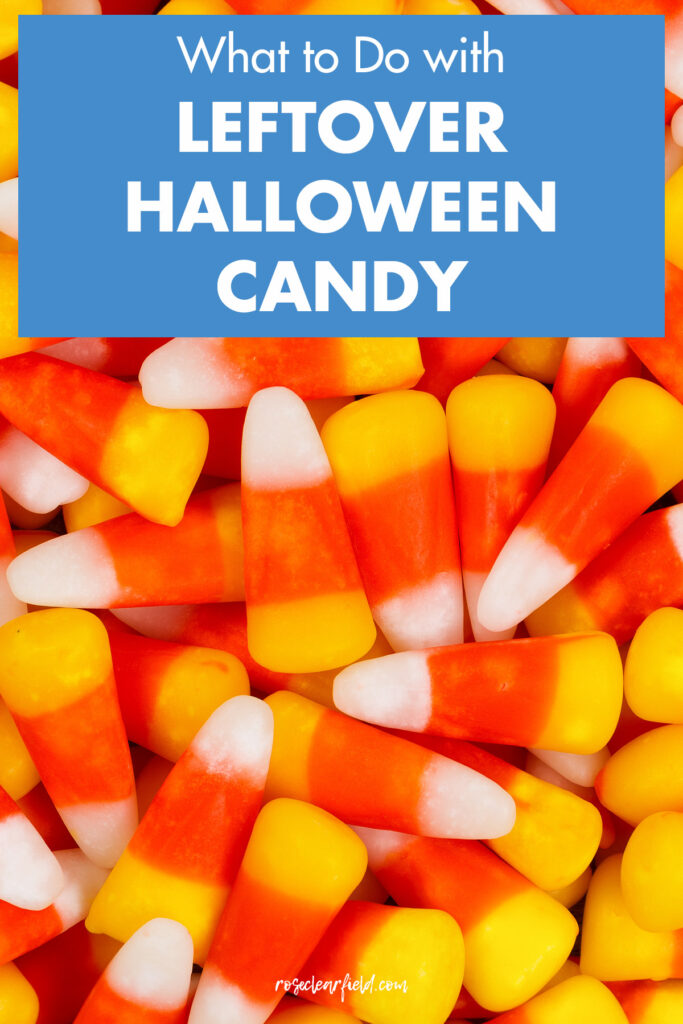 Getting Halloween candy is something that kids look forward to for months. Collecting and bringing home a big bucket of candy is the best. But a week later, your kids have gotten their fill, and you're figuring out what to do with the rest of it.
There are so many delicious dessert recipes using candy as well as lots of other options for it from conducting science experiments to sending care packages to donating it to the troops.
Trade with siblings/friends
Inevitably, your kids will get candy that they don't love. Giving them time to trade with their siblings and/or friends will help them get a few more items in their baskets that they're excited to eat.
Bake cookies and other desserts
There are an insane number of cookie recipes and other homemade desserts featuring candy. When you're tired of eating candy on its own, baking it into cookies will make it so much better.
In most instances, you can swap in M&Ms or chopped candy bars for chocolate chips or other baking chips. I'm linking a few more leftover Halloween candy recipes below.
Add it to smoothies and ice cream
Chop up your favorite candy bars to make a Blizzard or other beloved ice cream treat at home. Candy also makes a great topping on an ice cream sundae.
Make trail mix
M&Ms, Reese's Pieces, candy corn, and other small candy items are a great addition to homemade trail mix. Pair candy with mixed nuts, cereal, pretzels, and/or dried fruit.
Freeze it
Most candy, especially chocolate candy, freezes very well. Keep it on hand for baking, milkshakes, and other treats throughout the next few months.
Create a secret stash for yourself
Depending on how closely your kids monitor their candy inventory, you may be able to sneak a handful for yourself to eat when the kids go to bed, or you get an occasional minute to yourself during the day.
Put it in lunches
A single piece of candy is the perfect little after-lunch treat. Use it for your kids' lunches as well as lunches for you and your spouse.
Take it to work
Leave a candy bowl out in the break room or at the reception desk. It will disappear in no time.
Do a candy science experiment
Candy is an ideal medium for all sorts of science experiments that kids will love. I'm linking just a few popular candy science experiments below.
Use it for a DIY advent calendar
Candy takes on a whole new life when you package it into an advent calendar. There are so many cute tutorials for DIY advent calendars. Here are just a few fun options.
Use it to decorate gingerbread houses
M&M's, Reese's Pieces, Skittles, and other smaller candies make great decorations for gingerbread houses.
Put it in a pinata
If you have a birthday party or other occasion coming up that would be fun to have a pinata, save some of your candy for it.
Make care packages for family
Package up candy with drawings from your kids and send it to aunts and uncles, grandparents, and other family members who live far away or who may just not have gotten candy at Halloween.
Send it overseas
There are multiple organizations that collect candy and send it to troops. Just a couple of options include Operation Shoebox and Soldier's Angels Treats for Troops.
Consider other donation options
There may be local places to donate Halloween candy as well. Contact your local Ronald McDonald house, food pantry, homeless shelter, women's shelter, or nursing home to see if they accept donations.
Look into buyback programs
The Halloween Candy Buyback Program partners with local businesses, such as dentists, to take Halloween candy in exchange for toothbrushes, small toys, and coupons. Search by zip code to find businesses in your area.
Are there other ways that you and your family like to use up leftover Halloween candy?

I'd love to hear about them. Leave me a comment!
Pin this post for easy access to the what to do with leftover Halloween candy resource later!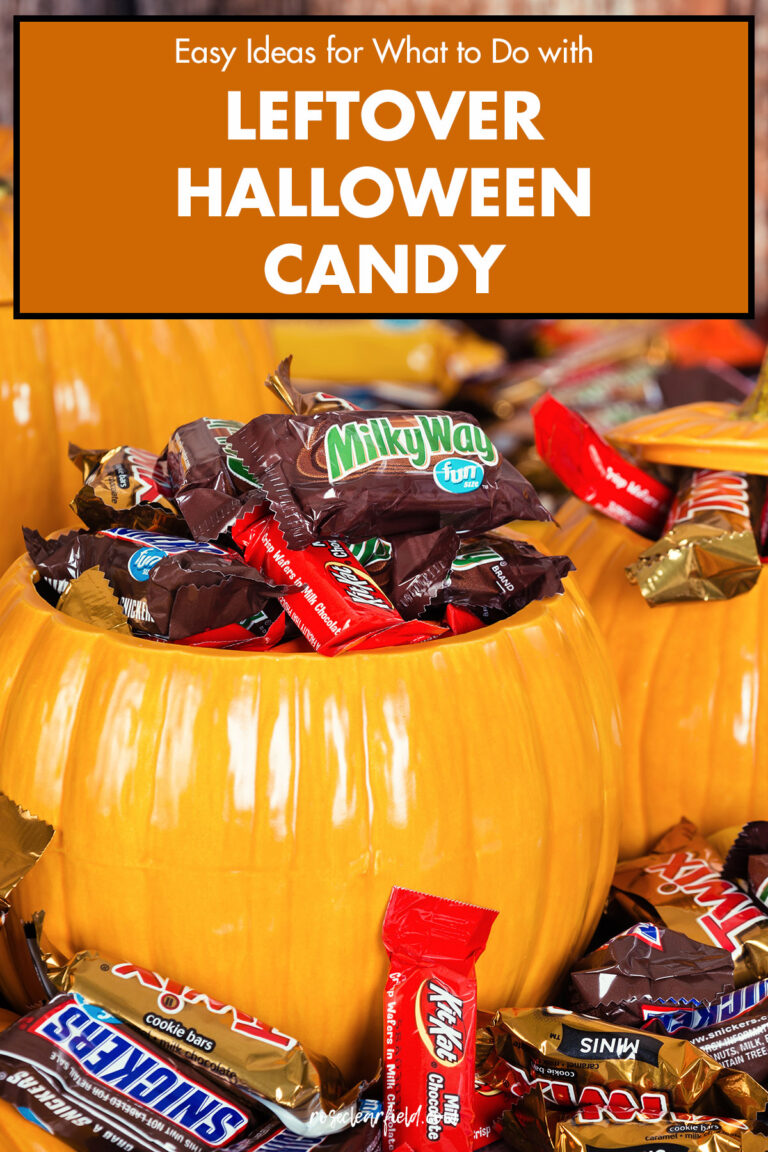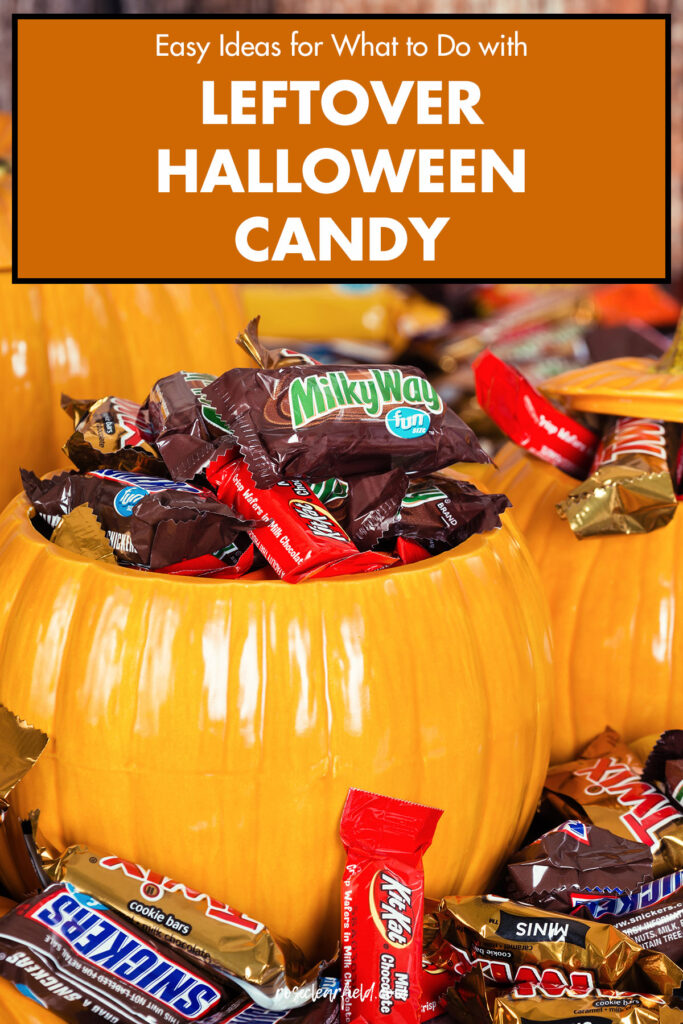 More Halloween resources: