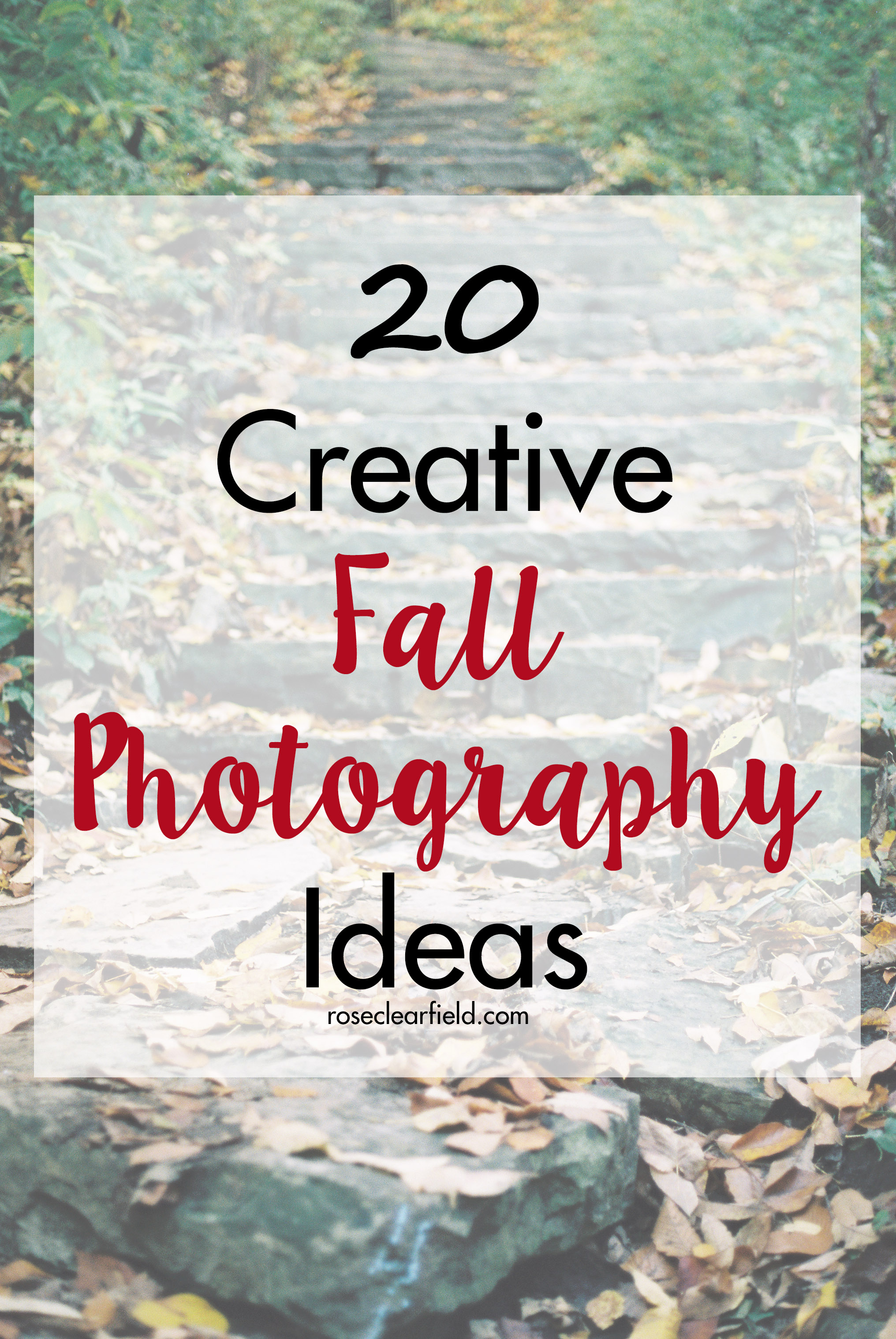 This fall take on a new challenge or simply have a little fun with your camera with 20 creative fall photography ideas!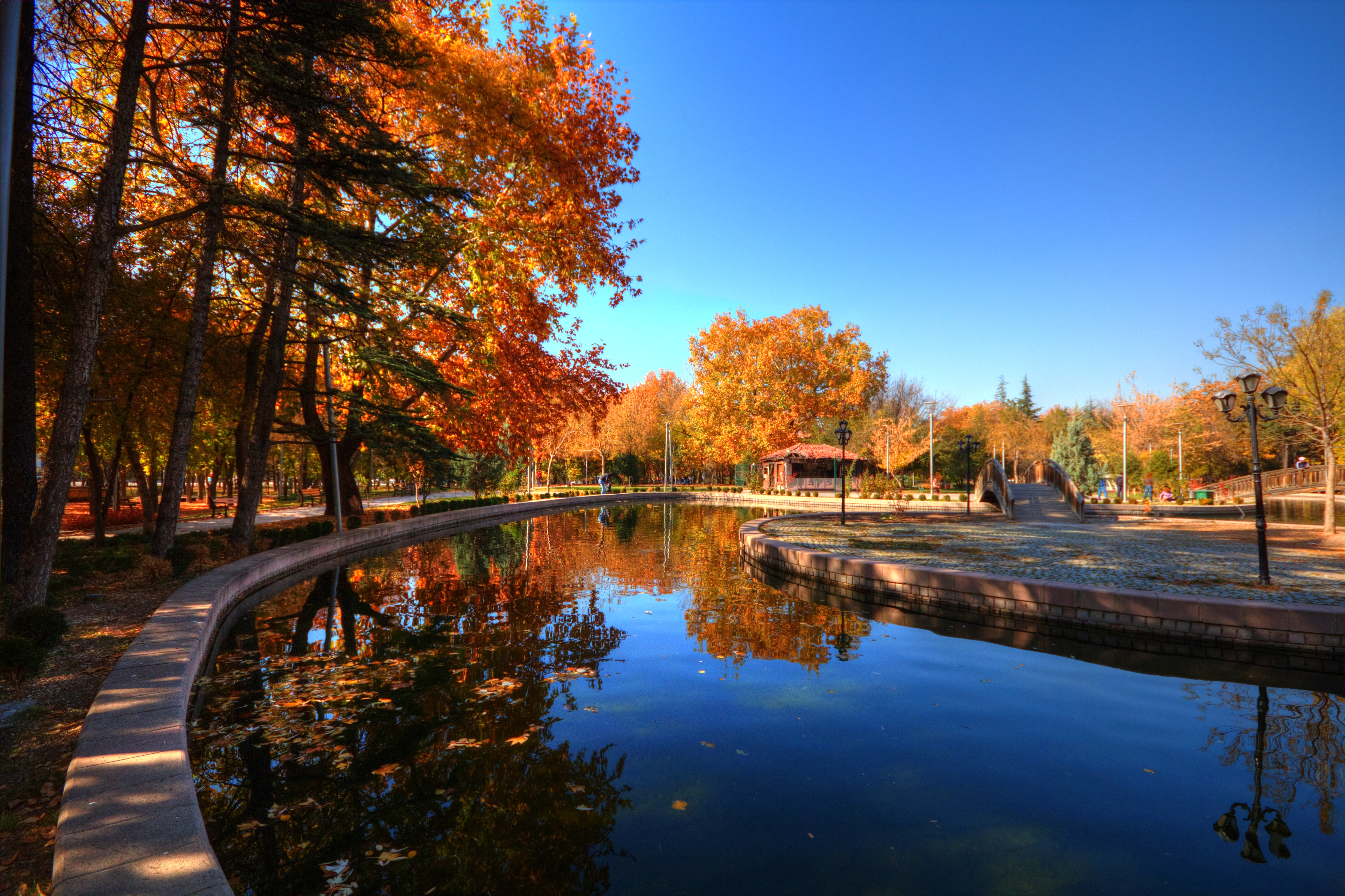 [Source]
1. Take a long exposure fall colors reflection shot
There is no denying that fall is a fantastic time of year to for water reflection shots, as the colors are so fantastic. If you're having trouble finding a great spot for reflections, a long exposure waterfall shot with lots of vivid colors is another classic option.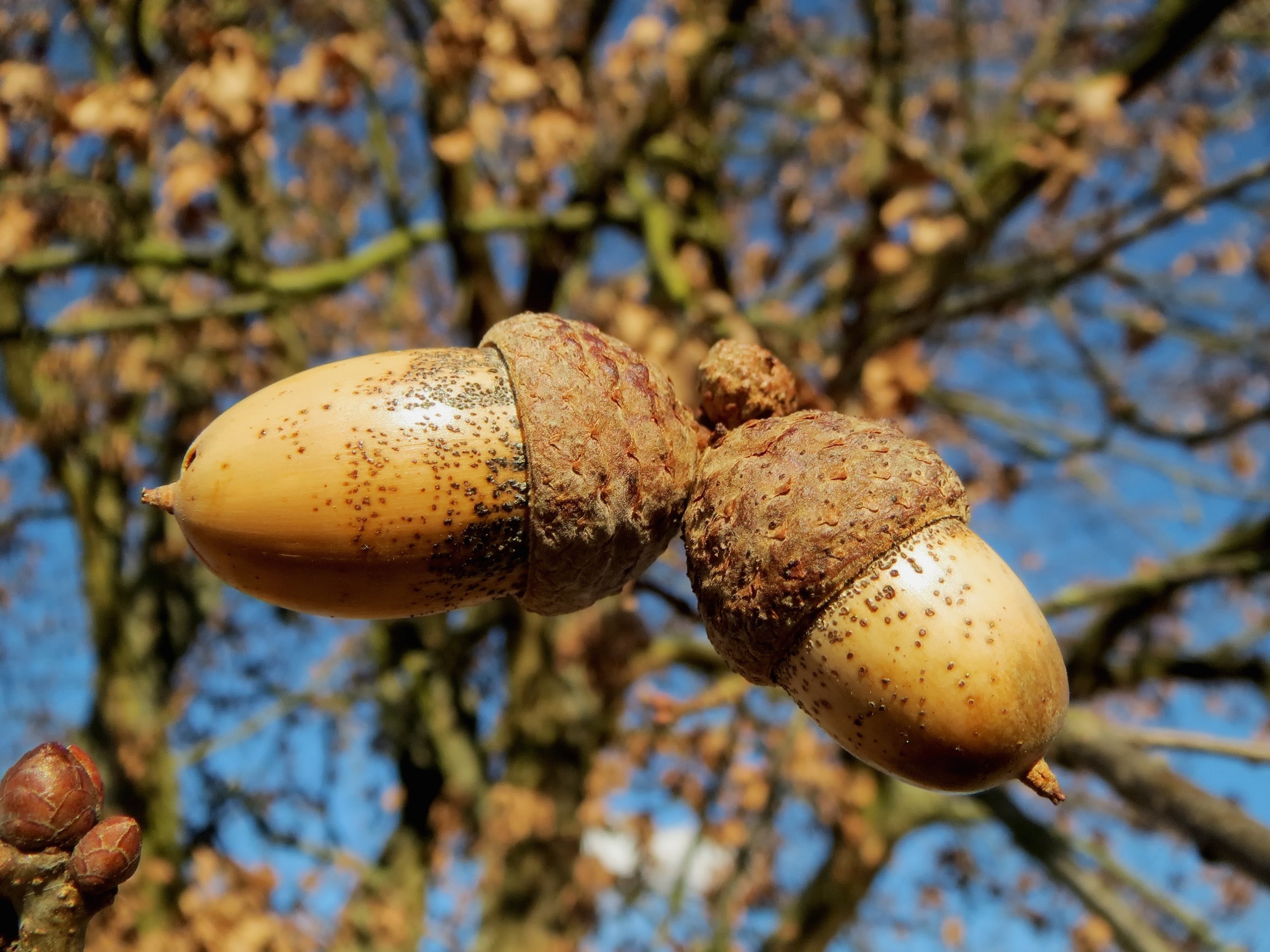 [Source]
2. Highlight fall details
Some of the best aspects of any season are the little things. Personally, in fall, I always love finding acorns to photograph. Other fall details include, but aren't limited to, rain drops on fallen leaves, the texture of a thick sweater, and the bark on a tree.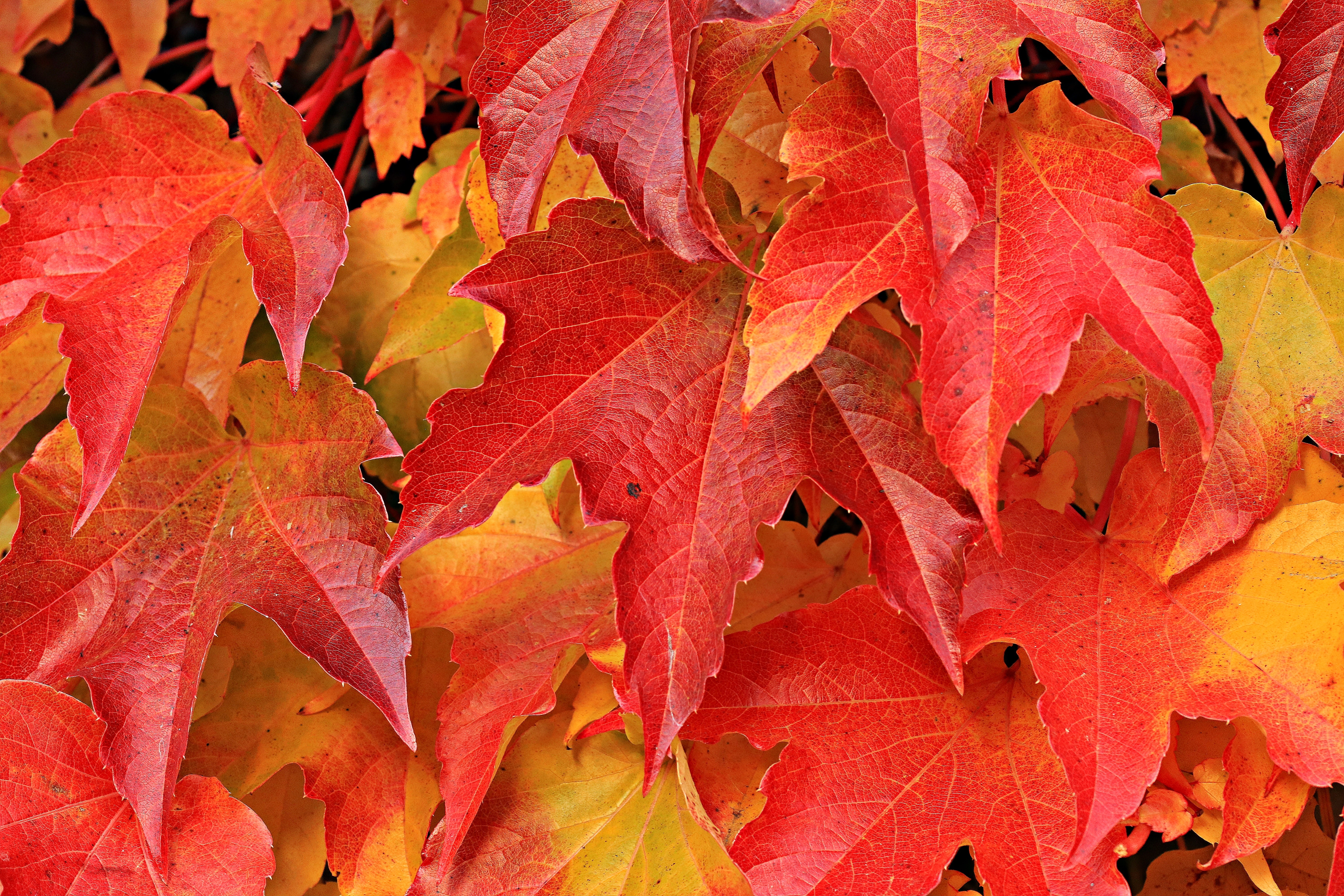 [Source]
3. Focus on leaf texture
As the leaves change, they take on such a great texture. Get in close to highlight this fall feature.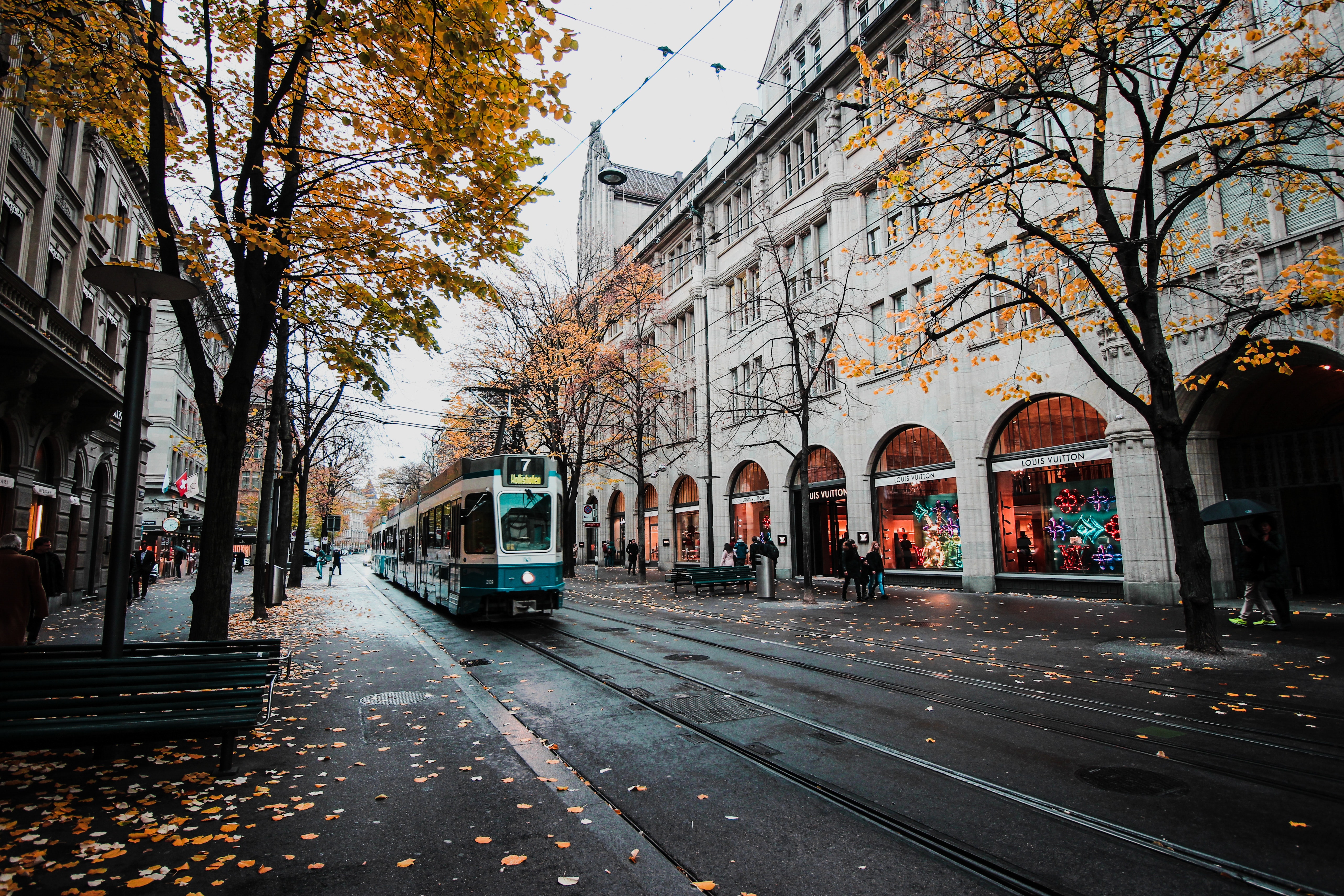 [Source]
4. Capture an urban fall photography scene
I'm a city girl, so obviously, I'm always a sucker for a good urban scene. I love finding that pop of color among the tall buildings during the fall.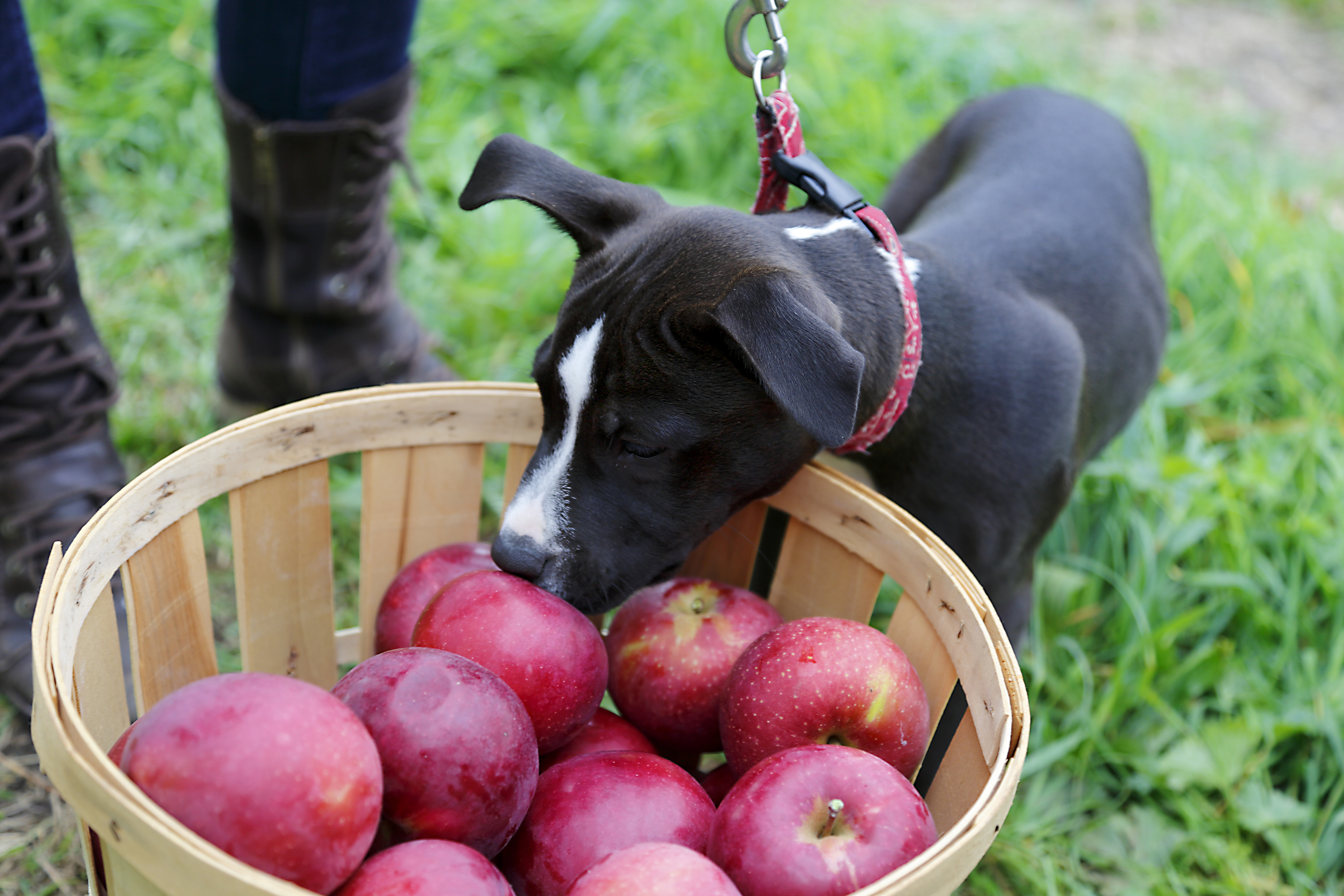 [Source]
5. Head to the pumpkin patch or apple orchard
One element of great photography is storytelling. Iconic fall destinations, including apple orchards and pumpkin patches, lend themselves naturally to storytelling. They also include numerous opportunities for capturing more classic components of autumn.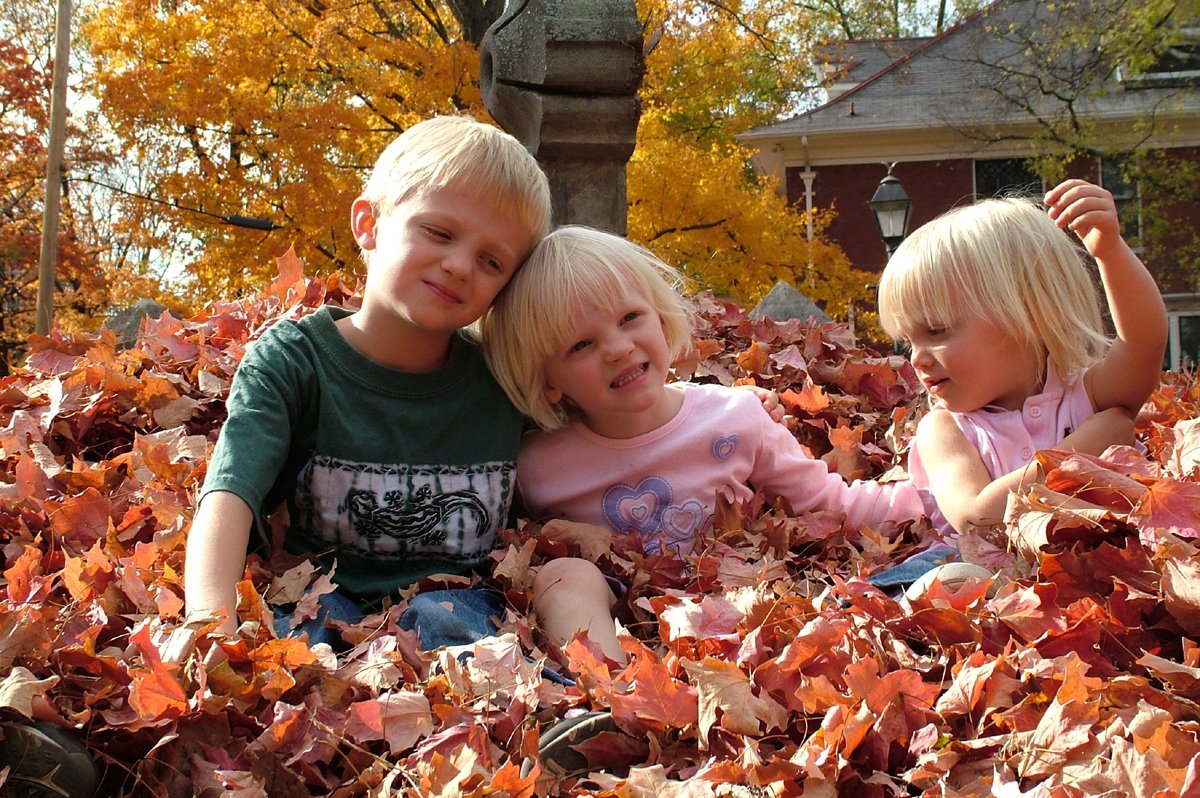 [Source]
6. Build leaf piles in the yard and jump in them
Nothing brings out the kid in everyone like a good leaf pile. Make time for a few photos the next time you need to rake leaves.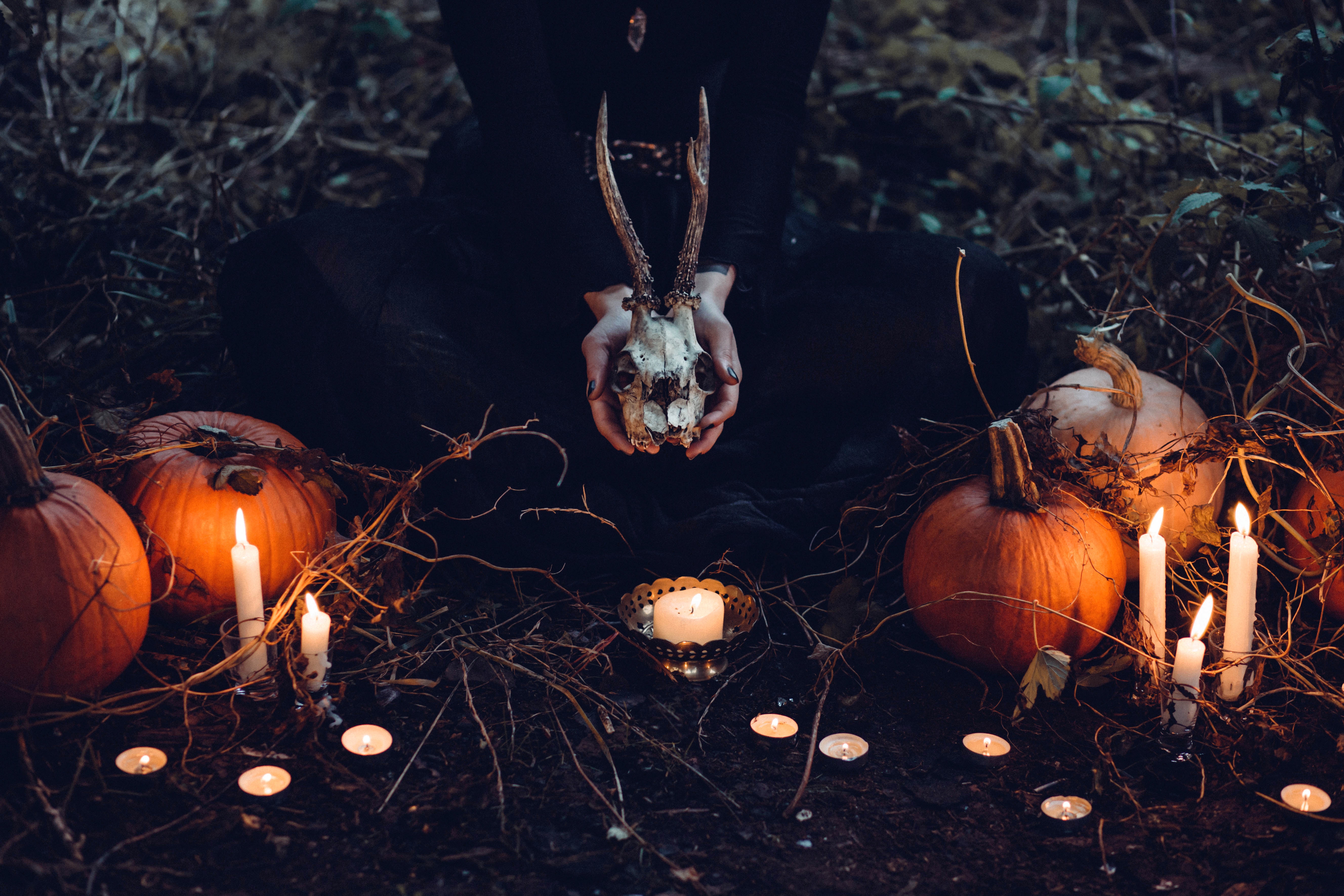 [Source]
7. Decorate pumpkins
In case you needed an excuse to carve Jack 'o lanterns or decorate pumpkins, right? Alisa Burke has some of my all-time favorite out of the box pumpkin decorating ideas. (Scroll down to the end of this post for a roundup of all of her pumpkin decorating tutorials.) I also love the idea of creating a spooky scene with undecorated pumpkins, as in the photo above.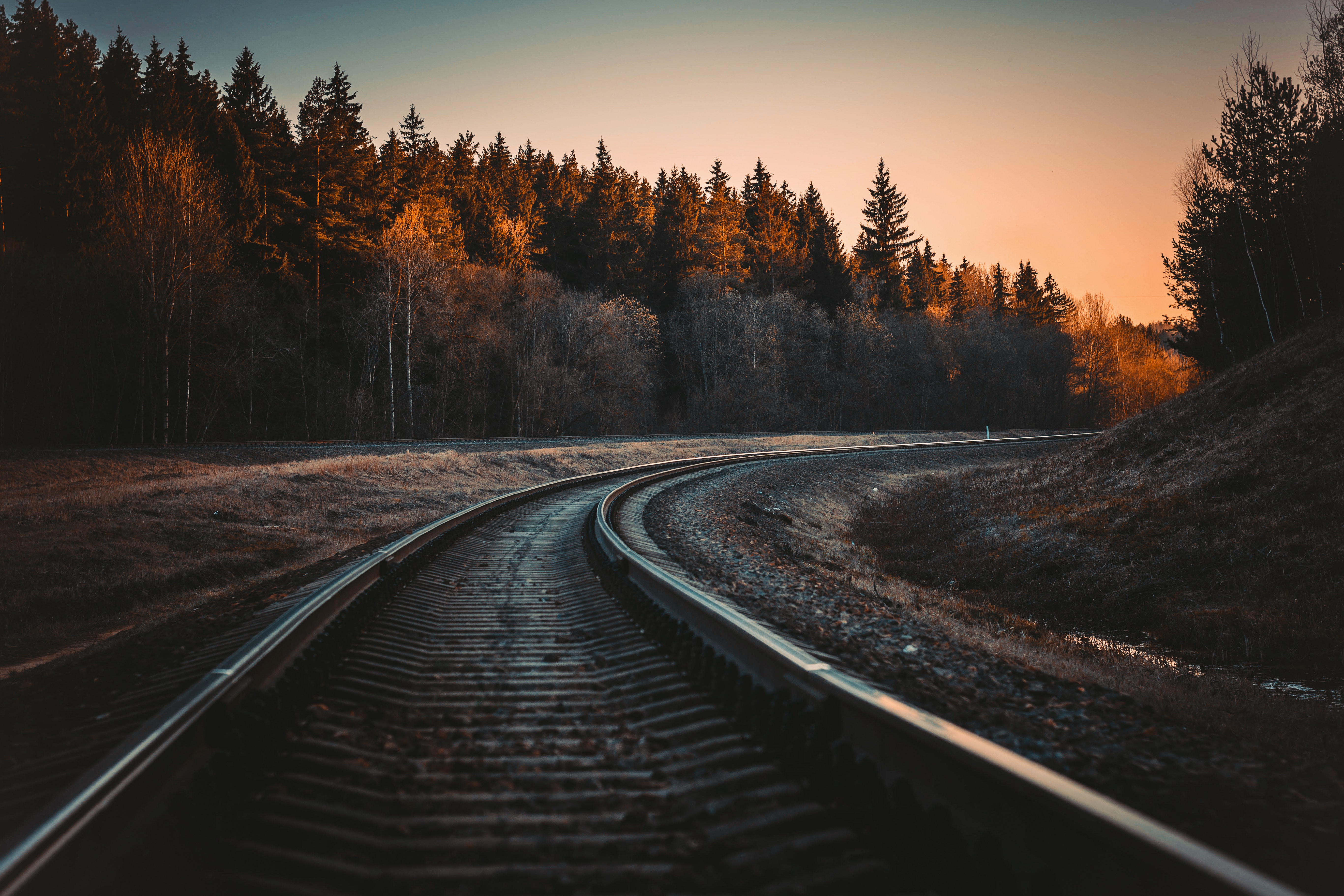 8. Maximize the colors during golden hour
I love shooting at golden hour any time of the year. In the fall, the light at this time of day makes the seasonal shades pop even more than usual. Time and Date has a great resource for calculating golden hour on any given day and making the most of the beautiful light while it's available.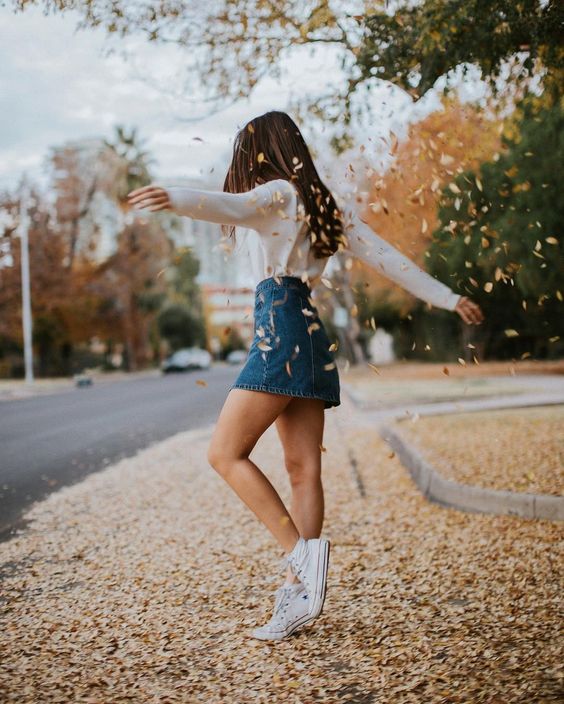 [Source]
9. Create a leaf action shot
If you didn't quite get your fix of leaves by jumping in leaf piles, recruit a few family members or friends to toss leaves for some fun action shots.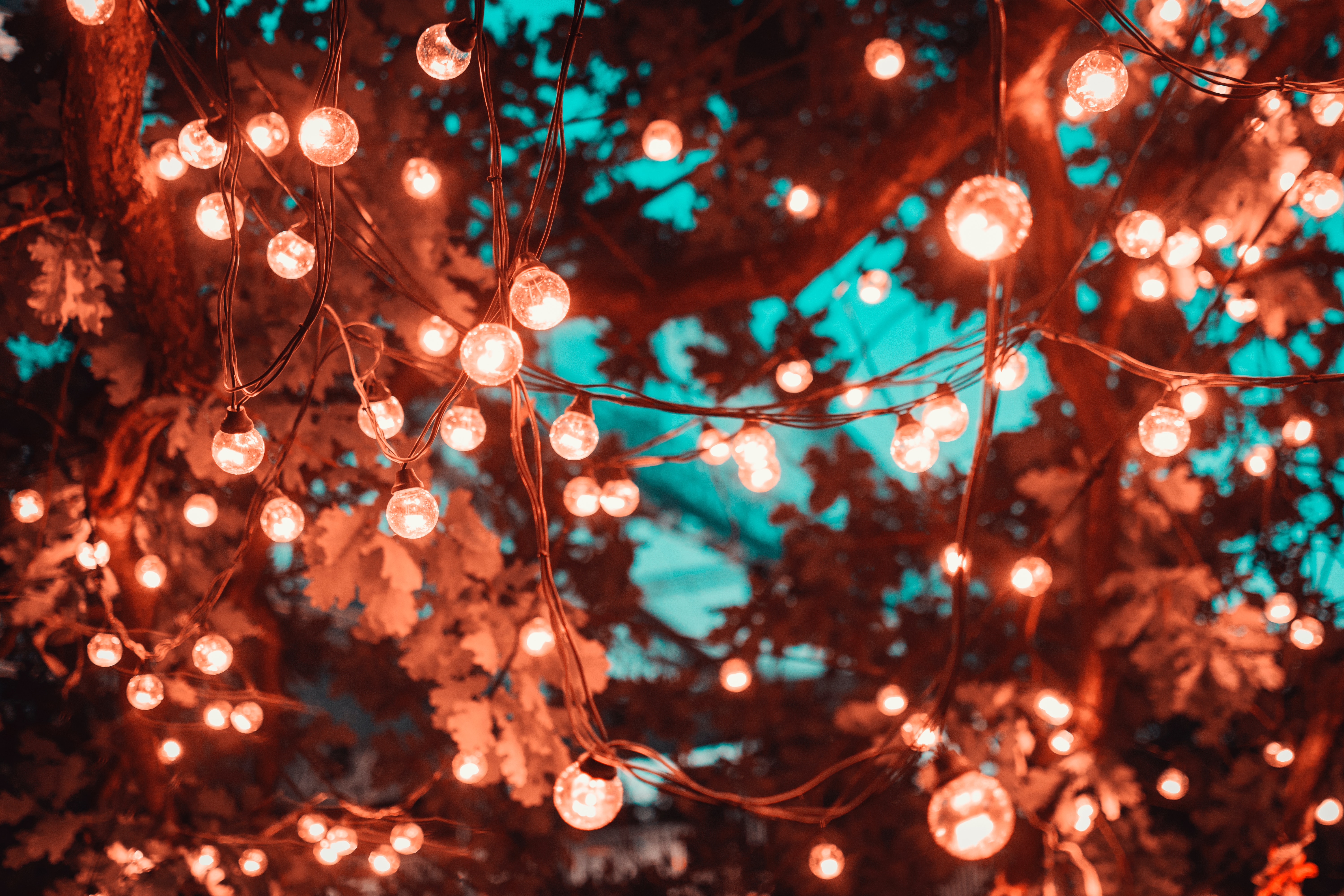 [Source]
10. Experiment with fairy lights or other light strands among leaves or pumpkins
Fairy lights and Christmas light strands are inexpensive and add an instant creative touch to so many types of photos. I love the warm glow they create for fall imagery.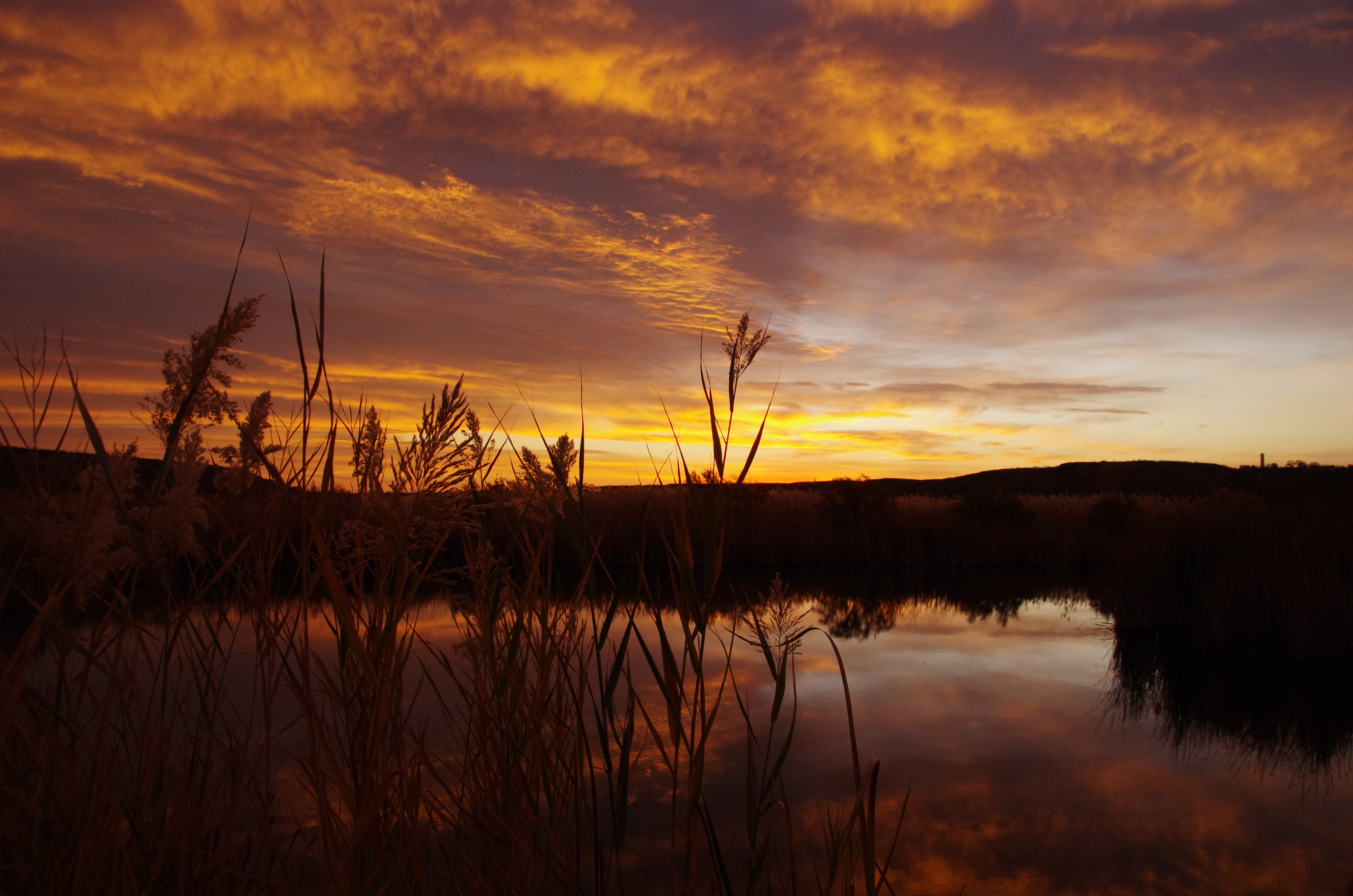 [Source]
11. Visit a stunning location at sunrise
Sunrise is a great time to capture a foggy or misty scene. There's a nice window during the fall in most parts of the United States where sunrise isn't too early and the weather hasn't turned too cold yet. Aim for mid-September through mid-October.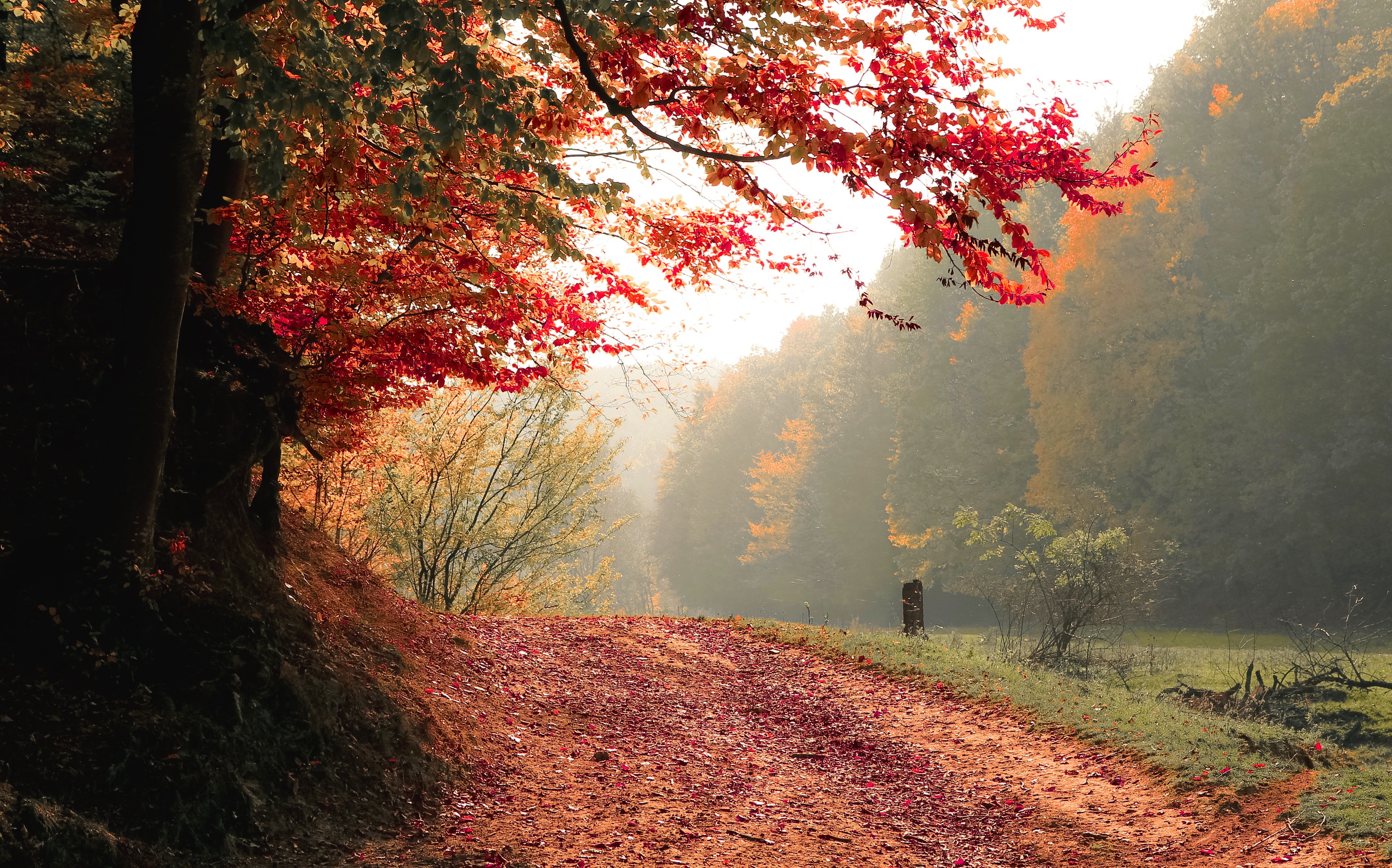 [Source]
12. Challenge yourself to capture trees from new perspectives
Instead of snapping a quick straight on shot of a beautiful tree and moving on, consider new angles for your shot. Shooting looking down from a high vantage point or looking up from the ground or focusing on one particular section of a neat tree is likely to create a much more interesting shot. In the image above, I love how the red tree fills the middle of the frame.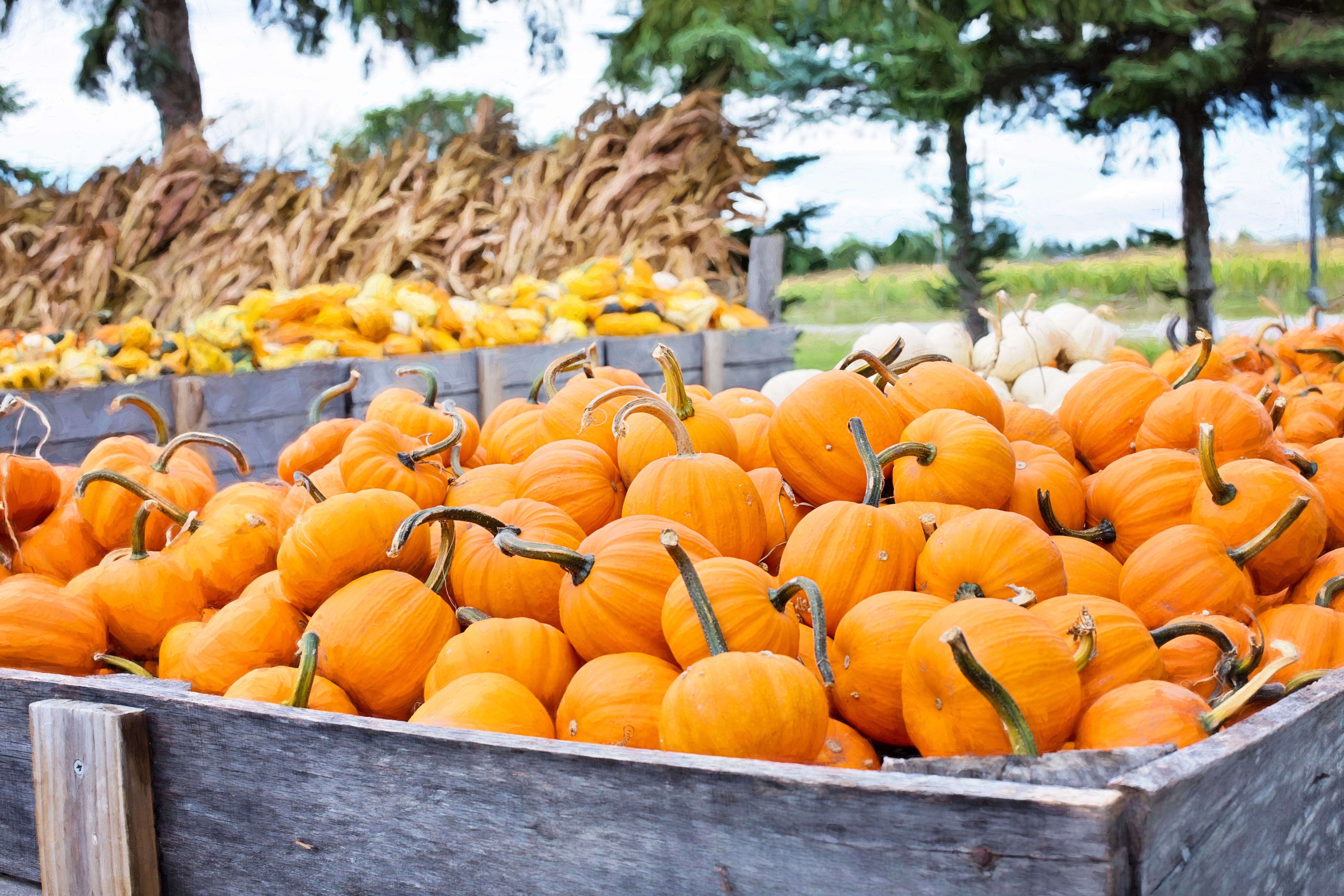 [Source]
13. Take an excursion to the local farmers market
Fall is an ideal time to visit the farmers market, with an abundance of pumpkins and apples everywhere you look. There is so much potential for colorful, interesting compositions.
[Source]
14. Bring your camera along to a Halloween party
Designate yourself as the unofficial photographer at a Halloween costume party as an excuse to try some fun portraits with family and friends.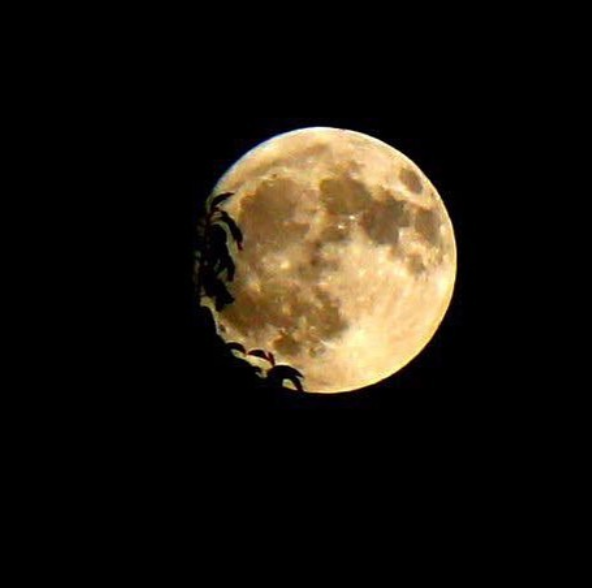 [Source]
15. Make it a priority to capture the harvest moon
The harvest moon is the full moon that occurs closest to the time of the autumnal equinox. Typically, it occurs in September but can occur in October. Consult Time and Date for the moon rise time in your area.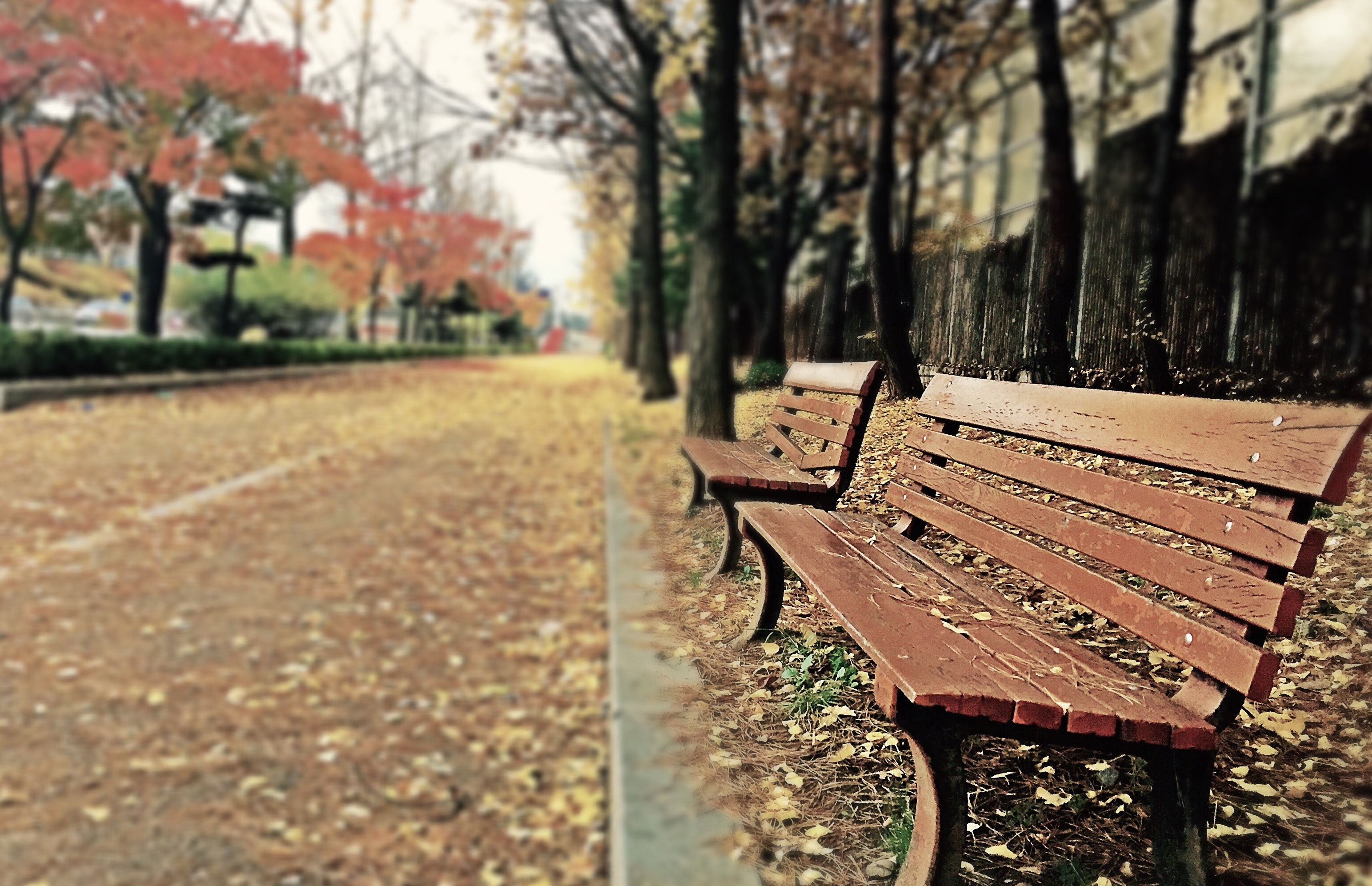 [Source]
16. Form a leading line
There are a number of classic leading line fall compositions, including a row of trees, railroad tracks, a bridge, a park bench, and an open road. A boat dock also makes for a fantastic autumn leading line subject. As most people photograph boat docks in the summer, creating shots in the fall adds an unexpected element.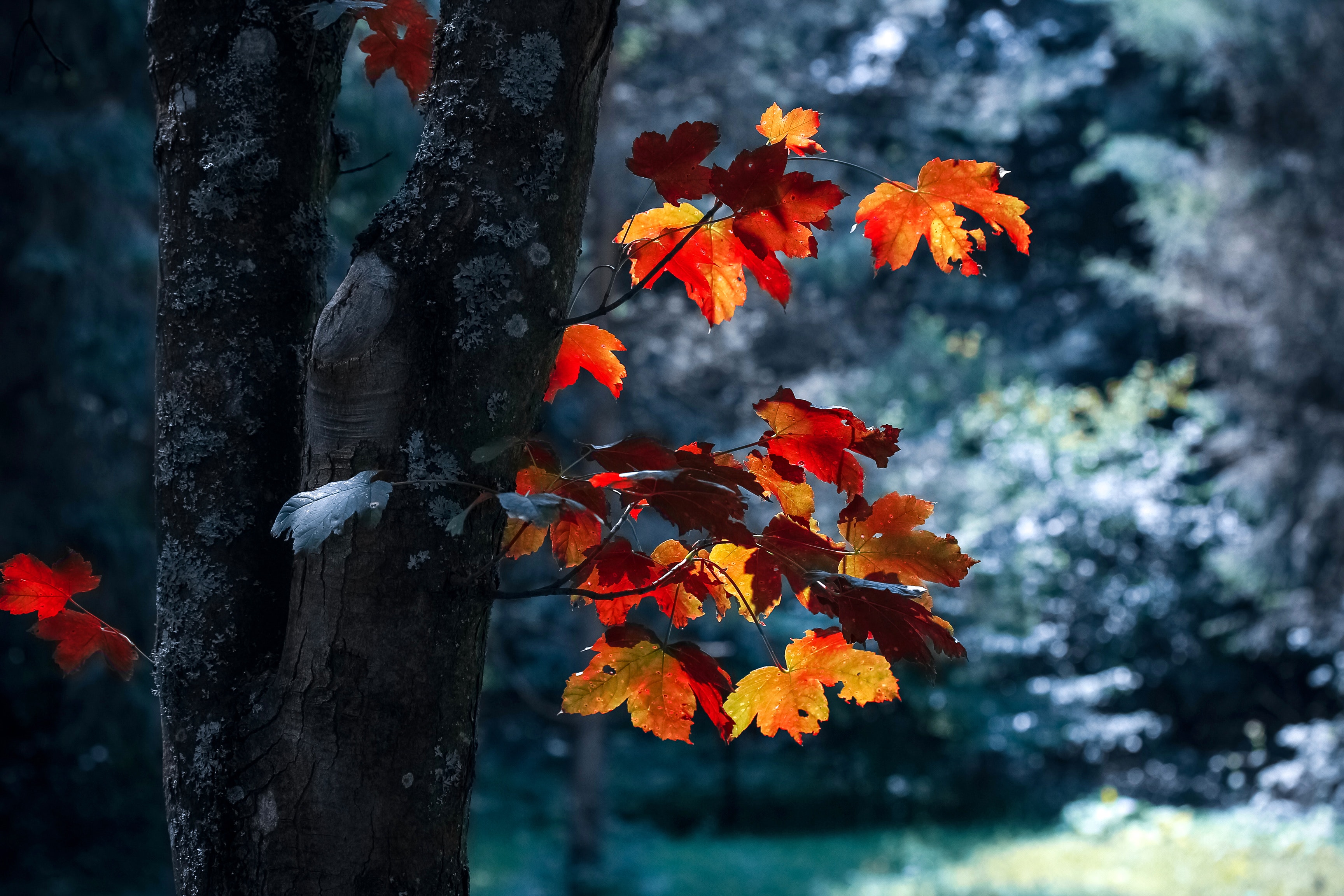 [Source]
17. Contrast fall colors against neutral elements
I love shots that look as though they were selectively colored in Photoshop but were created naturally. (I know that the shot above doesn't quite pull off this trick, but it's close.) Autumn is an ideal time of year to create these images with pops of color against a quickly fading backdrop.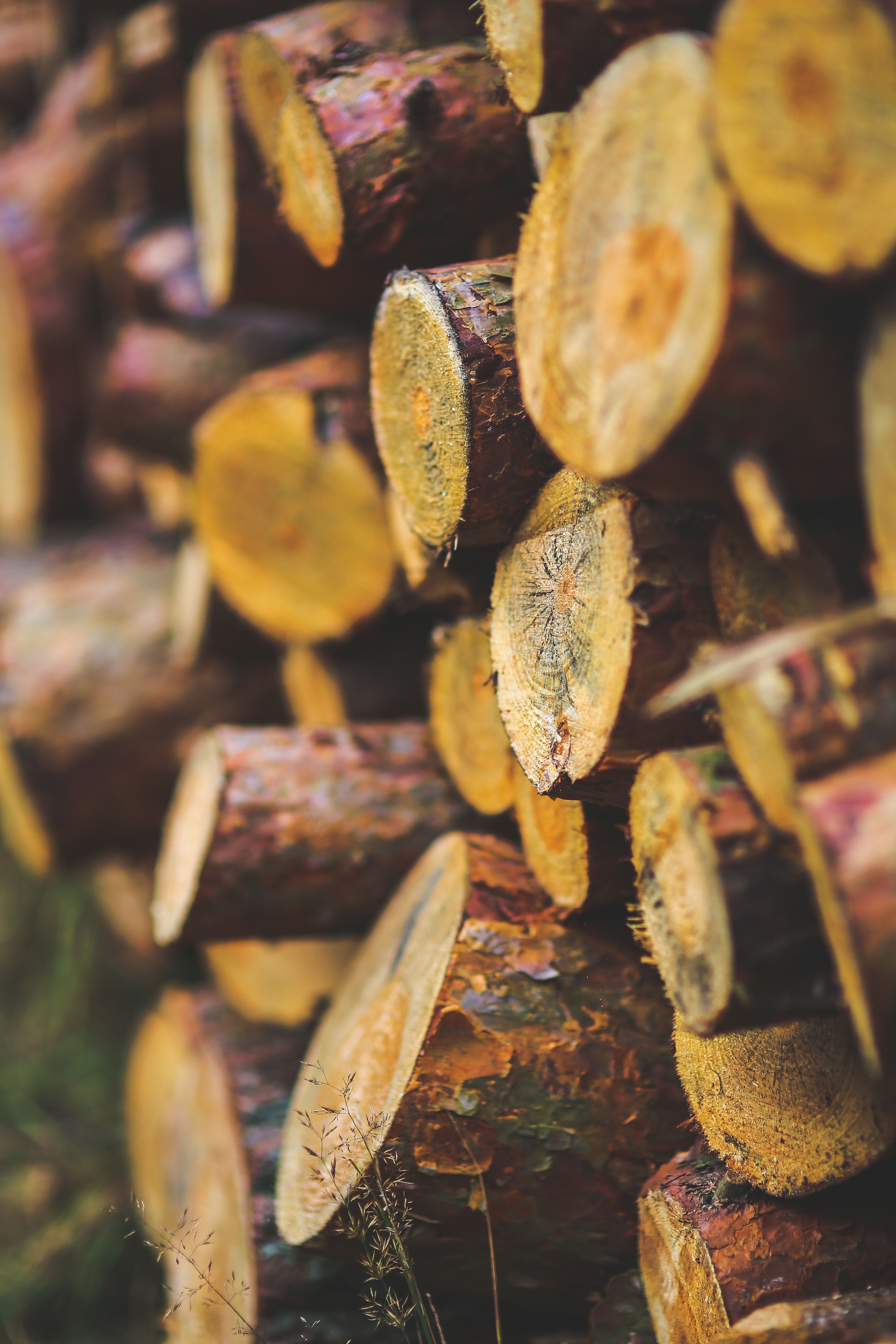 [Source]
18. Seek out cut logs and fallen branches
Cut logs and fallen branches are more great little details of fall worth capturing. Get in close to highlight the beautiful texture.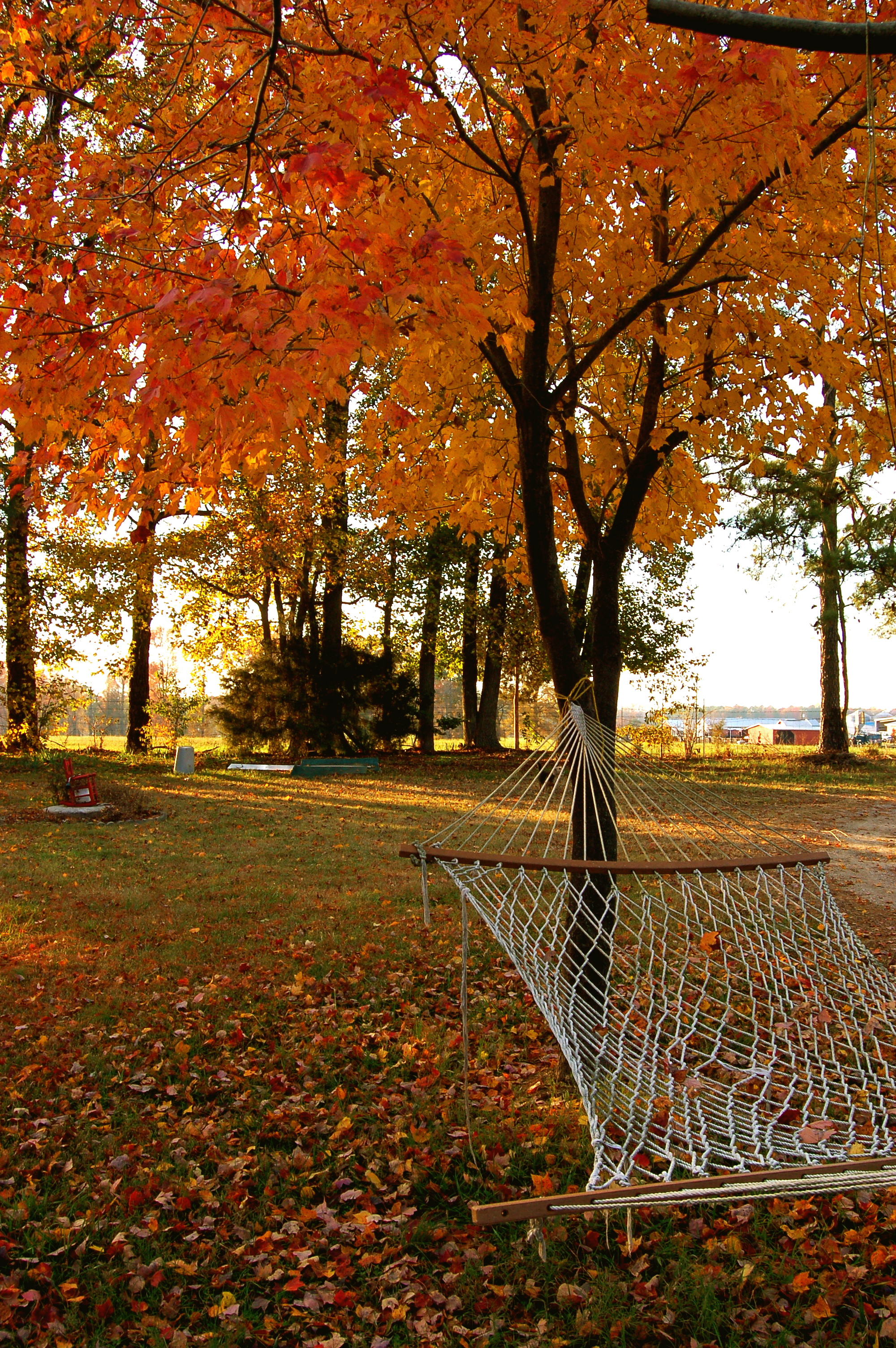 [Source]
19. String up a hammock in a favorite fall location
A hammock adds such a whimsical touch to a portrait. You don't have to travel far to create a great hammock shot. Head to a favorite forest clearing or string it up right in your own backyard.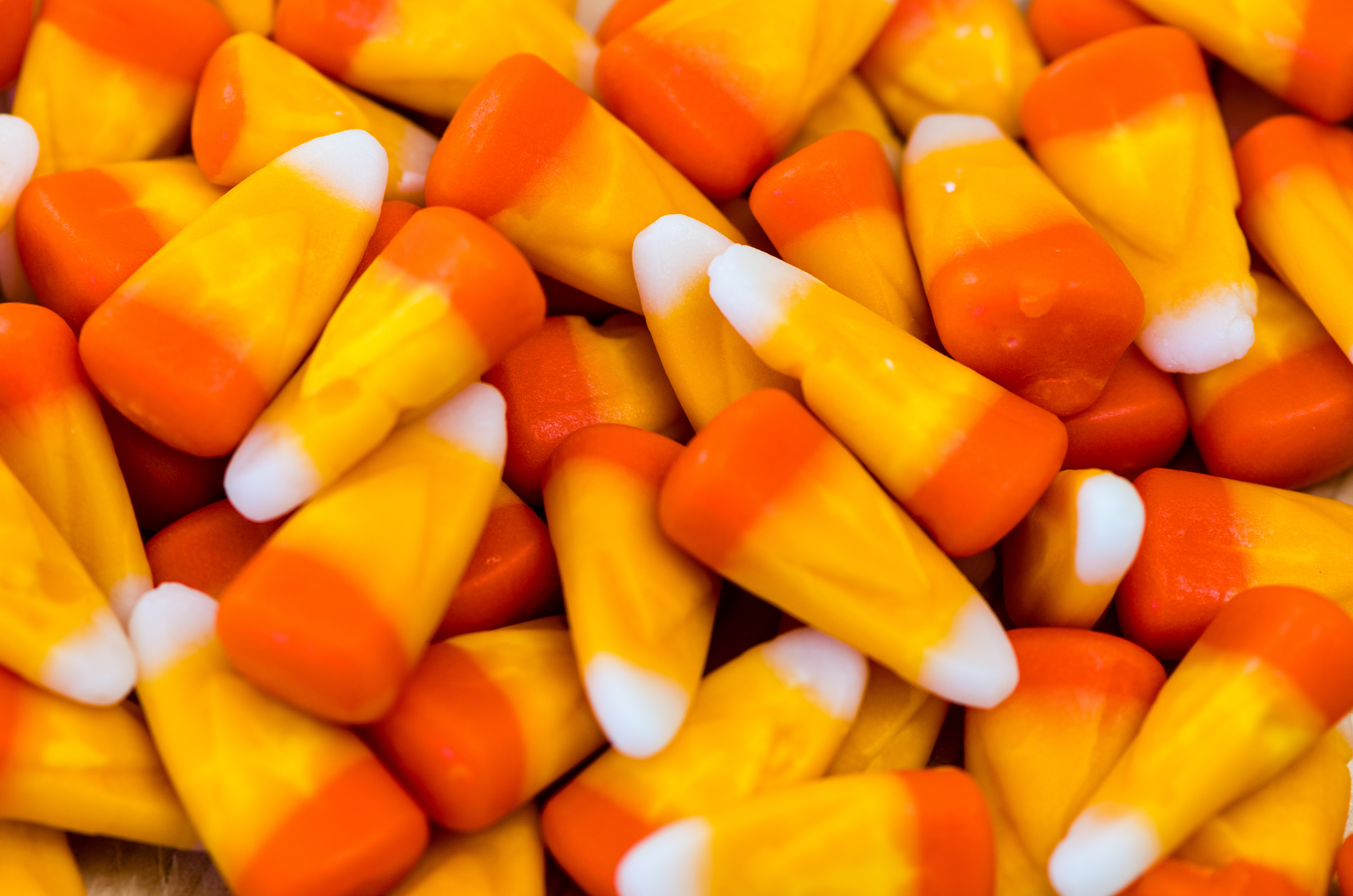 [Source]
20. Buy a bag of candy corn, and have some fun with macro photography
Personally, I'd rather be photographing than eating candy corn. Anyone else? When it's raining or too cold to get motivated for outdoor photography, an afternoon with a bowl of candy corn and a macro lens will be a lot of fun.
[Disclaimer: There are a few affiliate links in this post. Thanks for your support!]
Did you try one of these creative fall photography ideas!

I want to see it! Tag your images #RoseClearfield on Instagram or Twitter or post a photo to my Facebook page.
More photography resources: