Yes, you read the title correctly. I'm giving you 5 reasons the 40mm is better than the 50mm.
I'm talking to you today about why the highly underrated Canon 40mm f/2.8 lens is better than the beloved Canon 50mm f/1.8 lens. Also known as the "Nifty Fifty," the 50mm lens is one of Canon's most popular lenses to date. I shot extensively with the 50mm for four years before picking up the 40mm on a whim shortly before our Europe trip. Two years later, I cannot even believe how much more I love the 40mm lens. Before you purchase either of these lenses, please consider my top 5 reasons the 40mm is better than the 50mm lens.
Please note that in doing a comparison of the 40mm vs. 50mm, I am only comparing it to the Canon 50mm f/1.8. I am not comparing it to the Canon 50mm f/1.4 or Canon 50mm f/1.2, both of which are much more expensive prime lenses, particularly the f/1.2.
1. The build quality is better.
I'm not going to lie: the build quality of the 50mm is pretty terrible. Yes, it's one of the cheapest lenses out there (which is partly why it's so popular). I know, you get what you pay for. But the build quality is inexcusably bad. If you've ever held a 50mm lens, even if you don't own one, you know that it's all plastic.
Why is it plastic? Honestly, I've never seen any other lens with such a cheap build, including the now quite outdated 18-55mm kit lens that came with my Canon Rebel t4i in 2012. I also have a 35, if not 45-year-old, 50mm f/1.8 Canon lens that came with my Canon AE-1. The Canon AE-1 was a very popular film camera manufactured in the mid-70s to mid-80s. This 50mm lens is built to last with a solid, metal construction. Not surprisingly, it's still in fantastic shape. I have no doubt that it will still be in fantastic shape in another 40 years.
I bought the 50mm f/1.8 lens that I use with my Canon DSLR cameras in late 2013. As it is such a versatile lens, I've put it through its paces the last five years. But I take extremely good care of my photography equipment. It hasn't undergone any abuse, nor have I put it in any high-stress environments (i.e. extreme cold, extreme wind with sand). And it's not in great shape. It's not in terrible shape, but there is noticeable wear. I know many other photographers who have had similar experiences with their 50mm lenses.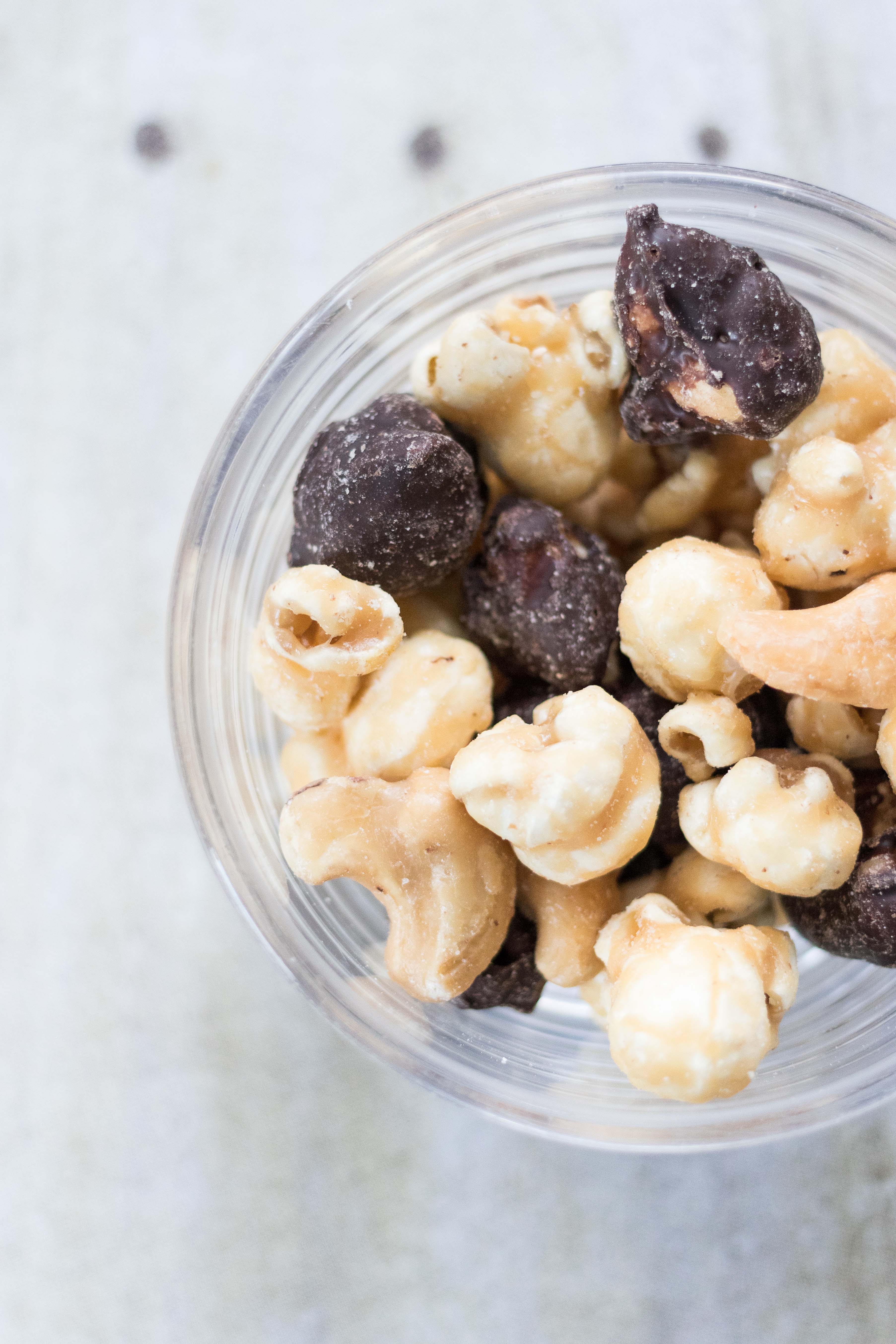 2. It focuses more quickly, accurately, and quietly.
The first time I shot with the 40mm, I was blown away at the focusing speed, noise (or lack thereof), and accuracy. Nearly a year later, I'm still blown away. The 40mm consistently focuses so much better than the 50mm. It didn't hurt that I bought the 40mm shortly after upgrading to the 80D, which also has superior focusing capacity over the Canon Rebel series. However, I'm confident that you'll see an improvement in focusing over the 50mm, regardless of the camera body you're using.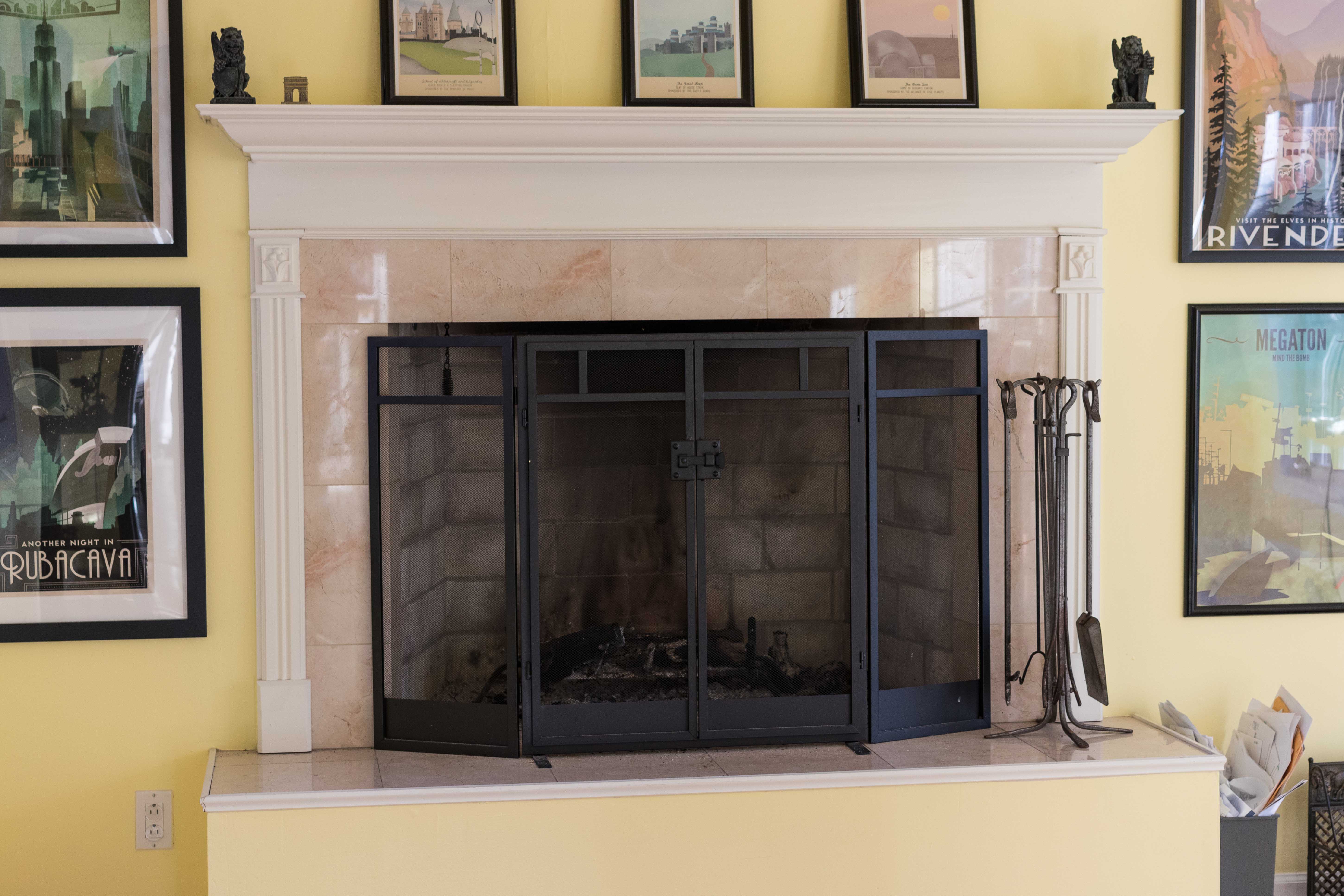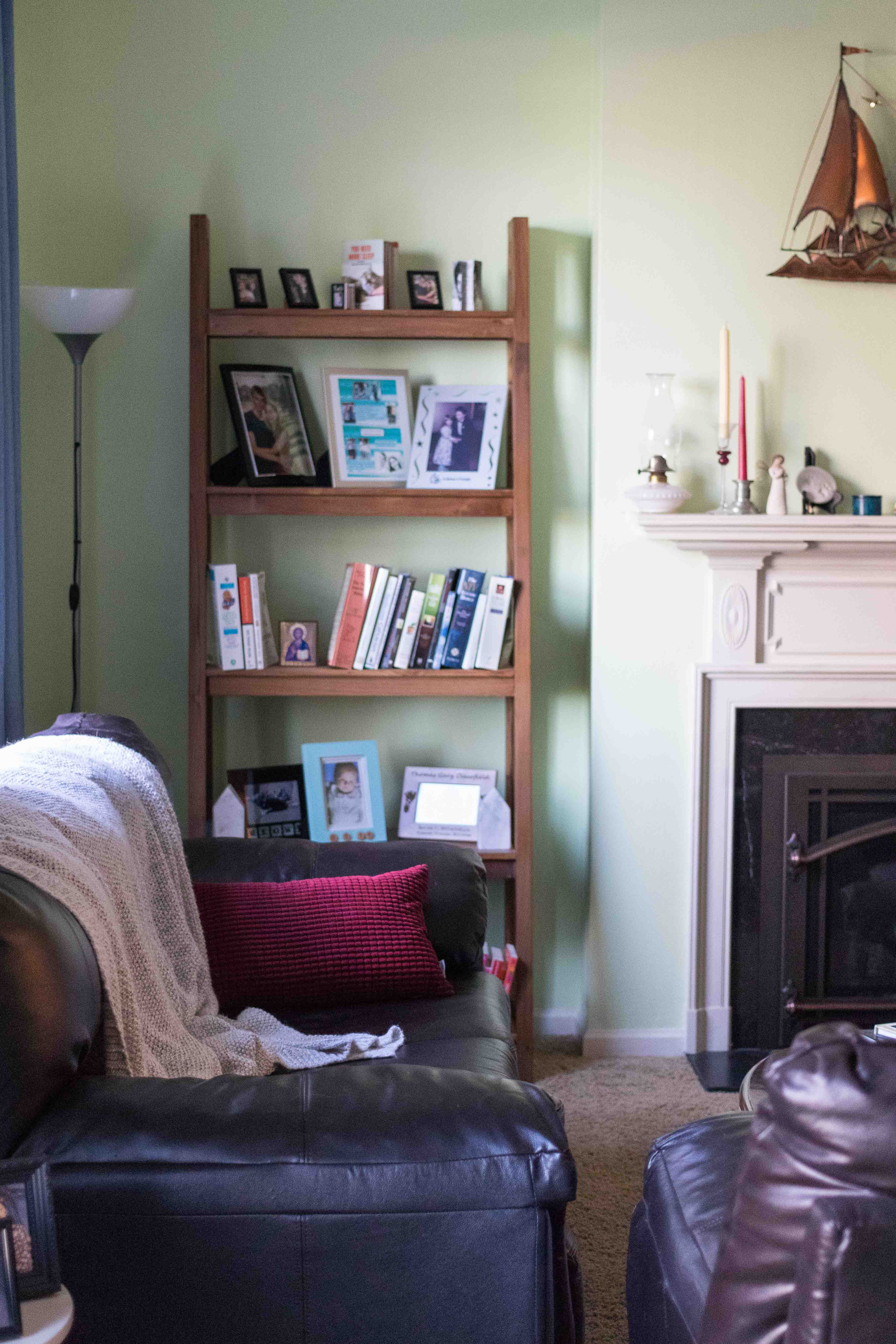 3. The focal length is more versatile for indoor shooting.
50mm is a tight focal length indoors, especially on a crop sensor (as opposed to a full-frame) camera. When you're shooting large groups of people or trying to get shots of an entire room, you'll find yourself backed against a wall, struggling to fit everything into the frame. So why not just swap out the prime lens for a zoom lens? Unless you live in an extremely sunny climate or have a home with ample sunshine in every room, you'll have to boost your ISO significantly with most zoom lenses. Obviously, if you own a high-end zoom lens, like the 24-70mm f/2.8, you'll be fine. But most of us don't, so a prime lens is a better option to keep your ISO lower.
If you do a lot of wide-angle indoor photography (i.e., professional group shots at events, real estate photography), it's well worth investing in a wide-angle prime lens, like the 24mm or a high-end zoom with a wide range, such as the previously mentioned 24-70mm f/2.8 or 16-35 mm f/2.8. If you simply want expanded functionality for your go-to prime lens, the 40mm is perfect.


4. It allows for closer focusing.
Let me be clear that the 40mm is NOT a macro lens. I'm not advertising it as a macro lens. I can't focus anywhere near as close with the 40mm as I can with my true macro lens, the 100mm. However, as you can see in the above examples, the 40mm is able to focus significantly closer than the 50mm and produces superior bokeh.
I left the top images uncropped, so you get a true close focusing comparison. Then I cropped my 40mm image to allow you to appreciate fully just how nicely the 40mm captures the detail.
If you've shot with the 50mm, I'm sure you've run into issues with close focusing. Again, the 40mm isn't a macro lens. But I guarantee you won't run into the close focusing issues with it that you do with the 50mm.
If you're in the market for a macro lens but not in the price range of the 100mm, I highly recommend checking out the 60mm.
5. It's smaller.
While not lighter, largely due to the superior build quality, the 40mm is smaller. The 40mm is one of Canon's pancake lenses, aptly named for its super slim footprint. The 50mm is by no means large or cumbersome. But the 40mm creates such a compact, non-intrusive DSLR setup. If you've ever shot in public (i.e. at a major event, in a tourist area) with a large DSLR zoom lens, you know that this type of lens always attracts comments. Sometimes you don't want a lot of comments or don't want people to feel intimidated in front of your DSLR camera. The 40mm is ideal in these situations.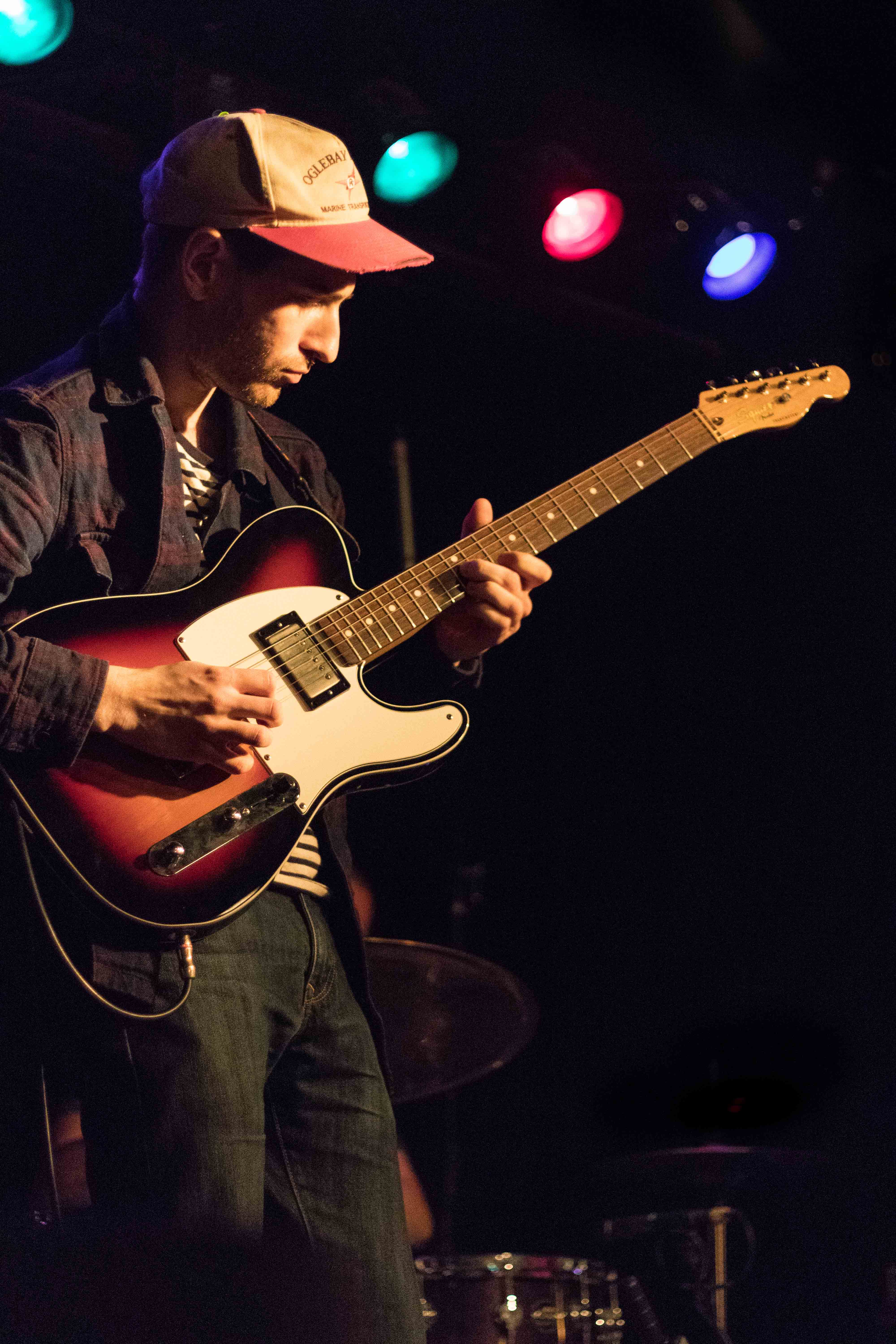 With all that being said, the one time I do grab my 50mm over the 40mm is when I really need that extra stop of light. When you're shooting in extreme low-light situations, like weddings and concert venues, the extra stop of light makes a huge difference. Personally, I shoot most often in extreme low light when I'm photographing one of my brother's bands in a bar or jazz club. Opened up to 1.8, typically, I can keep my ISO around 1600. At 2.8, I'm at 6400.
[Disclaimer: Canon didn't sponsor this post. I bought the 50mm and 40mm lenses with my own money. All opinions about Canon and their lenses are 100% my own. There are a few affiliate links in this post. Thanks!]
Do you agree with my 5 reasons the 40mm is better than the 50mm?
Is there anything you would add to this list?
I'd love to hear your thoughts about both of these Canon lenses!
Pin this post for later! Thanks for your support!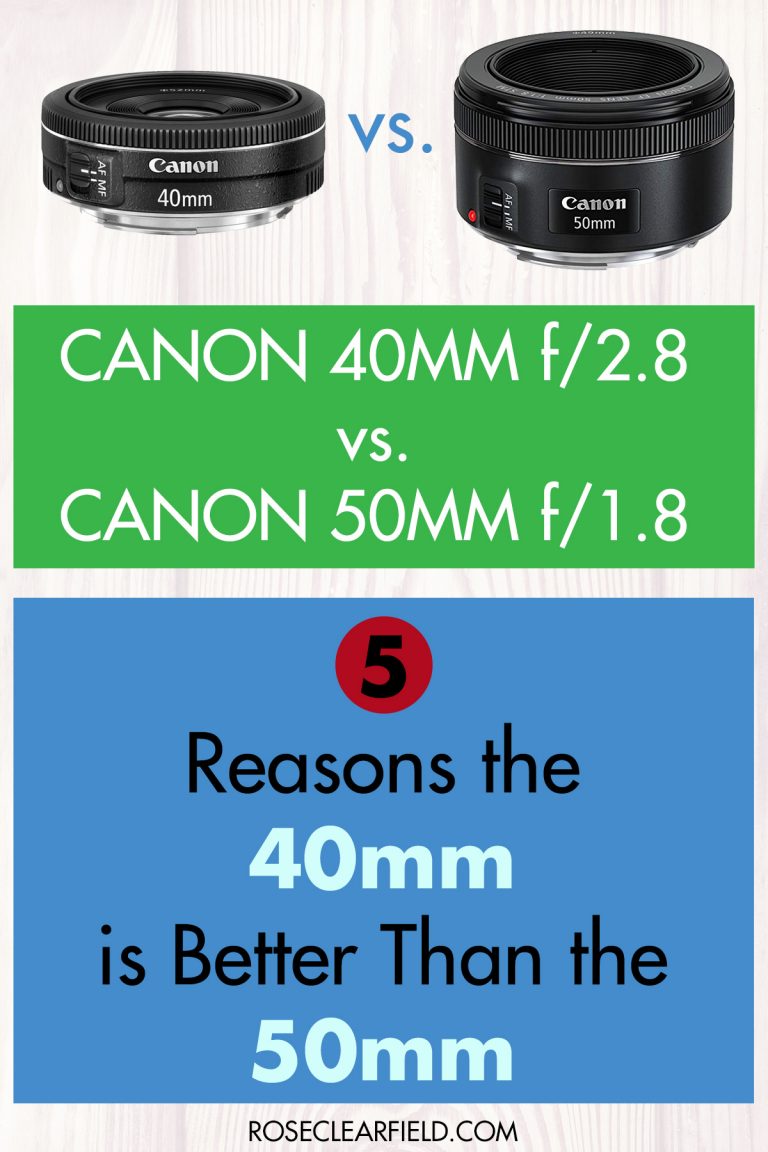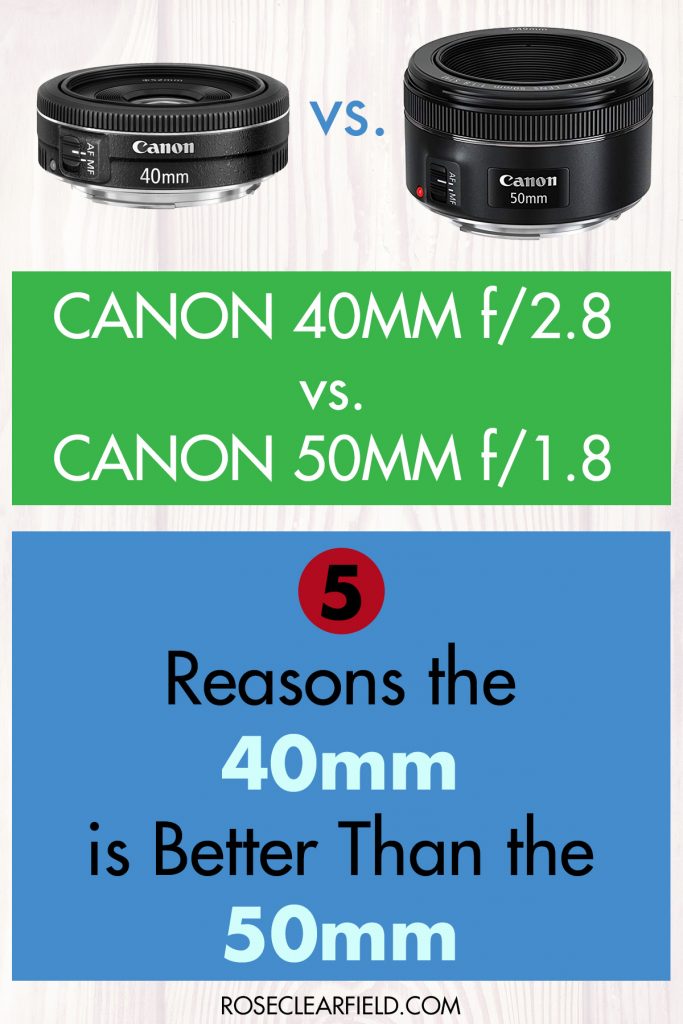 More photography resources: