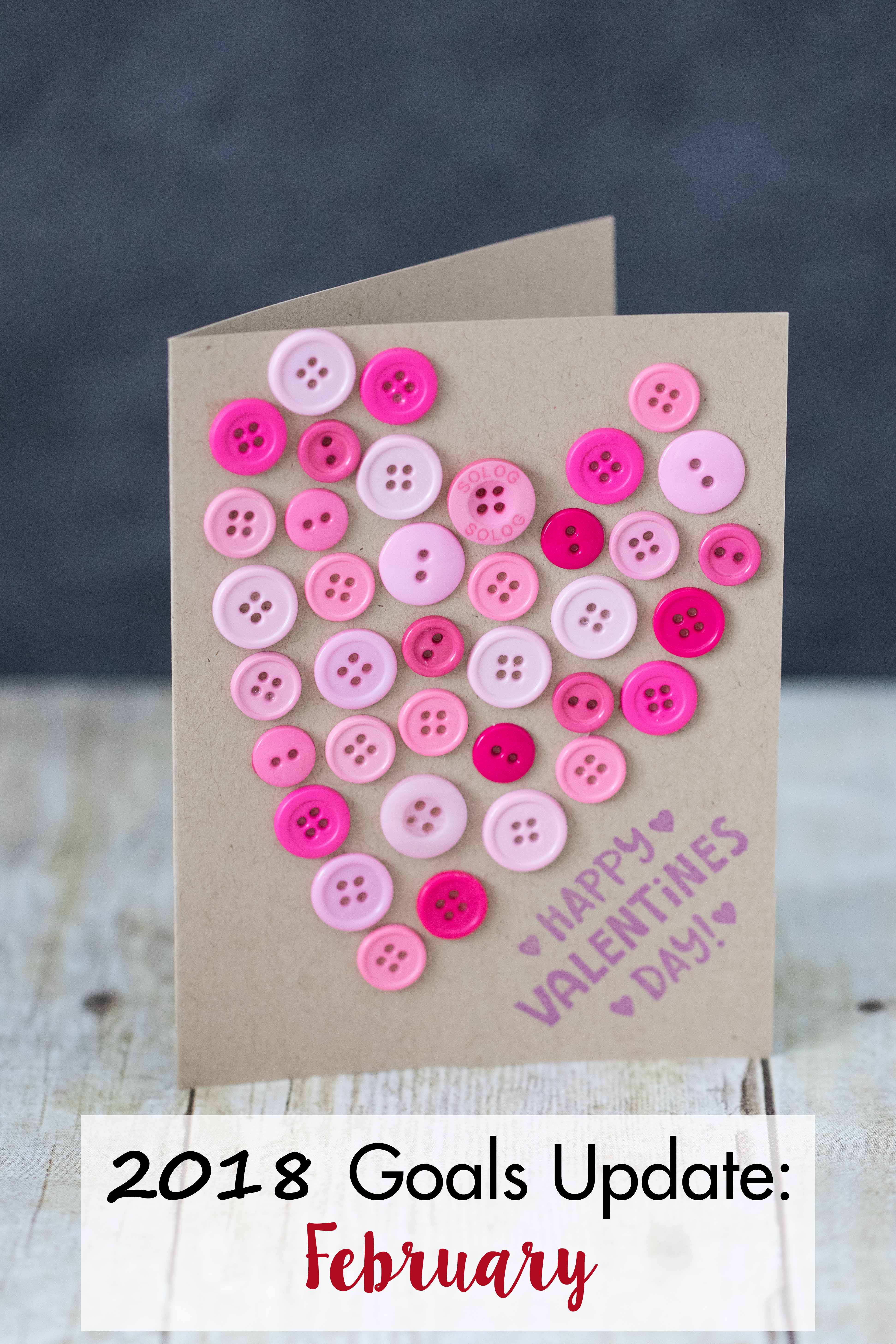 In an effort to keep myself accountable, I'm sharing monthly progress updates for my 2018 goals.
Reach five figure monthly page views.
To reach 10K page views by the end of December, I need to increase my page views by about 372 per month. Here are my 2018 monthly page views benchmark and actual views.
January benchmark – 5,610, actual – 7,373
February benchmark – 5,982, actual – 10,151

My February page views absolutely blew me away, especially considering that it was a short month. After limping along with page views the entire second half of 2017, I can't believe that I made such strong gains the past three months (December was a significant improvement over the five prior months). As you can see in the Google Analytics screenshot, I reached this page view figure with consistent daily traffic. I didn't have just a few days of high traffic numbers, due to some short-term Pinterest gains, which is how I got most of my best traffic numbers in 2017.
There are two primary methods I'm using to achieve my page views goal. Needless to say, thus far, they're going pretty well. But I'll give you a more detailed update, too.
Publish posts weekly with two evergreen posts per month. Check. I maintained a consistent posting schedule all month, averaging three posts per week. I published two evergreen posts: Valentine's Day Baby Photo Idea and 10 Things No One Tells You About Adoption. I've been working hard on a few tutorials for the next couple months and chose not to push finishing any of them in February, so I can stay a bit ahead on my evergreen post scheduling.
Maintain consistent social media sharing, particularly for high traffic and seasonal posts. Check. After months of neglecting my social media sharing calendar, I caught up again in January. As such, this month I mostly focused on scheduling my new content and bringing older St. Patrick's Day and Easter content back into the rotation.
As I did reach the 10K mark in February, now I need to maintain this traffic level. I hit my January traffic number in early/mid-2017 but then didn't come anywhere close to maintaining that level of traffic. So it's as important as ever to keep up with my primary methods for achieving this goal.
Reach 4,000 Pinterest followers.
To reach 4,000 followers by the end of the year, I need to gain 138 new followers monthly or 4-5 followers daily. My February benchmark was 2,613 followers. My actual February total was 2,514 followers.
Obviously, February was not a great month for Pinterest growth. I averaged 2.75 new followers daily, which is worse than my January average of 3.2 followers. I had some decent followers days toward the beginning and end of the month. But I also had a terrible 10-day stretch in the middle with just 15 followers total (or an average of 1.5 new followers daily).
To recap, my strategies for achieving my Pinterest goal are as follows.
I didn't make any adjustments to these strategies and am honestly not sure why my follower growth was so poor. On the positive side, I continue to see an increase in re-pins and engagement week over week. I haven't experienced numbers this high ever, even at the height of my blog traffic in 2017, so I'm definitely happy about those developments. I'm just going to keep doing what I've been doing and hope for a better March with this goal.
Publish one article per week on Constant Content.
Yeah, so this goal just didn't happen this month. And I have no legit excuse for that happening; I just didn't get it done. So I'm going to try and double down this month and write eight total in March.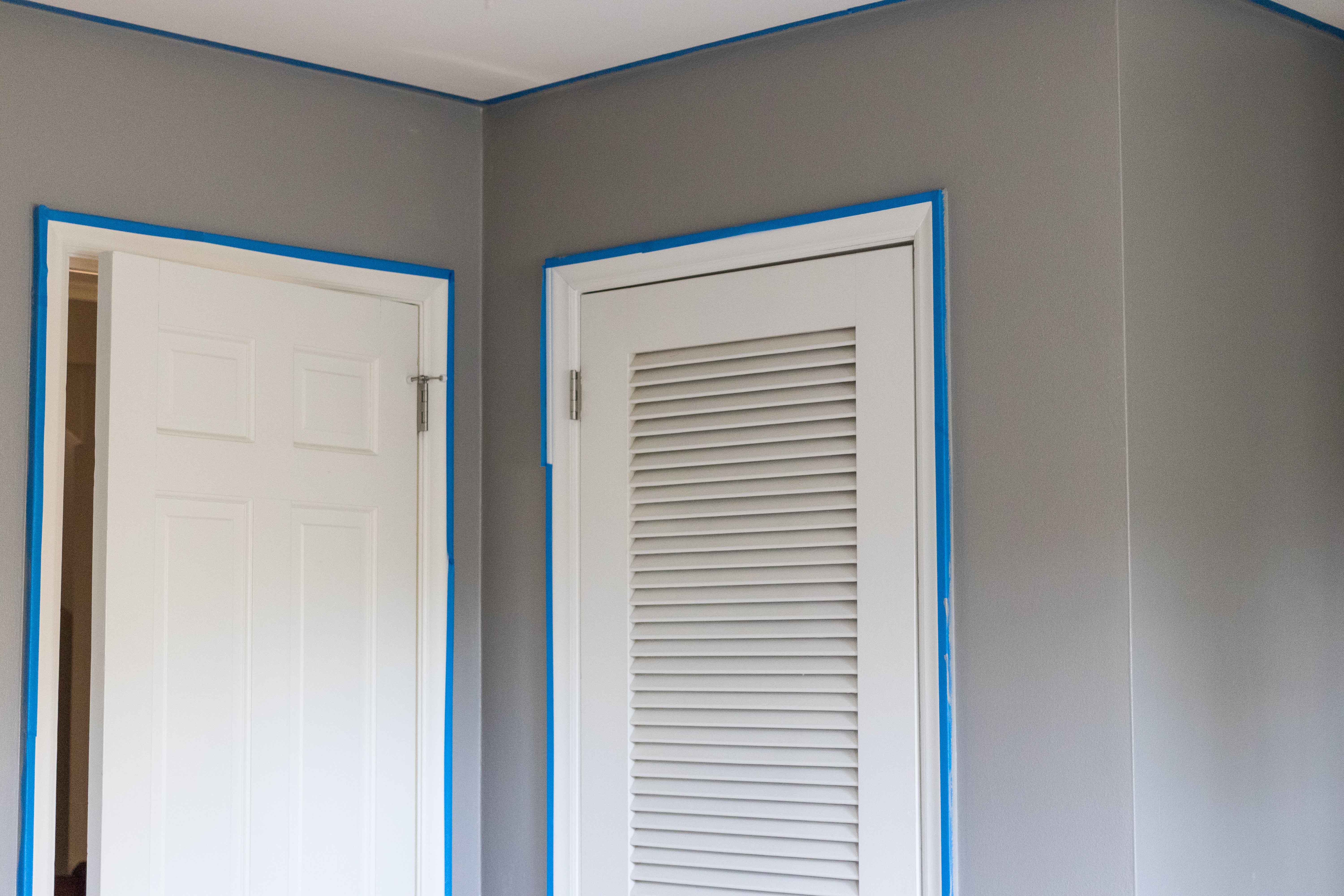 Paint and decorate nursery #2.
I got most remaining nursery-related items moved into the closets or into the guest room (we'd already moved a bunch of non-nursery items elsewhere), prepped the walls for the main paint color, and nearly completed the main paint color. The above shot is a little peek of the finished first coat. It's Silver Reef by True Value. I'm so happy with the improvement already and can't wait to see how the gray looks against the accent wall.
The bedroom is 11′ x 12′ and is a pretty straightforward paint job without any fiddly corners or angles or anything (in comparison). I'm happy how quickly the main coat has gone thus far. It's still going to be a fair bit of work to prep and paint the accent wall and base boards. The closets in this room also need a fresh coat of paint. If I stay motivated, I'll get them done, too, as I'll never get them done otherwise (or it'll be years and years down the road).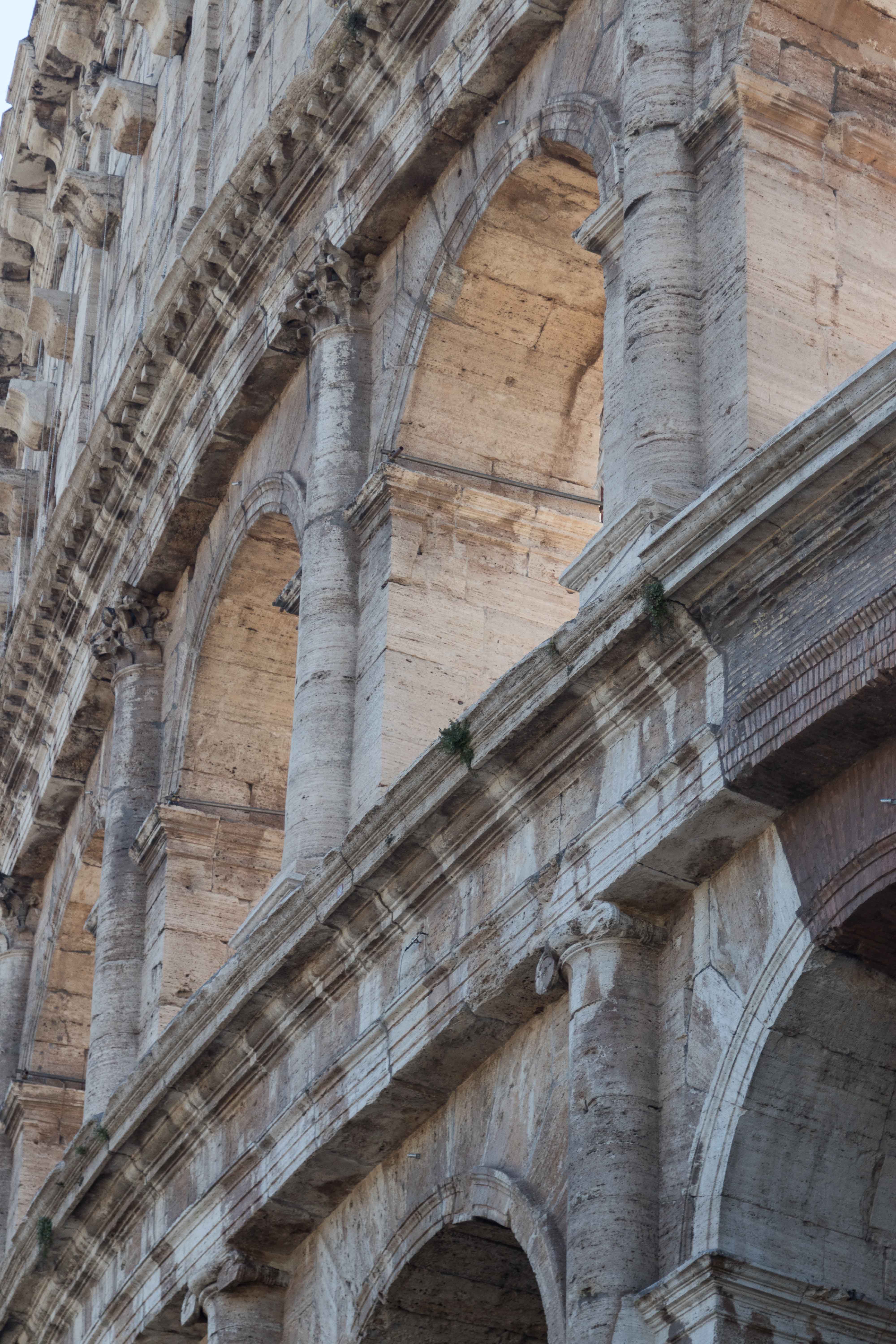 Finish editing my Europe photos, and keep up on current photo editing.
I have 2,620 Europe photos, which means I need to get through about 220 photos each month. I got through almost exactly 220 photos in February, putting my total up to 440 photos. I'm striving to work on a few photos at a time, so I don't get overwhelmed, and finish well before the end of the month, so I have time to work on other back editing and keep up my current editing. So far, it's going pretty well. I also published my second Europe major destination post: Colosseum and Roman Forum.
Currently, I'm caught up on 2018 photo editing through 1/30. I have just three outstanding folders from February, all of which are in-progress blog post pictures and Tommy/family pictures I haven't finished yet. I'm really happy with my editing progress thus far this year.
Read 36 books.
February reading total: 5 books, bringing my yearly total to 12 books. To meet my goal, I need to read three books per month, so I'm ahead of schedule. Here's my list of February titles.
Listened to:
Read:
Re-read:
As two of my five reads were Harry Potter reads and I'll be re-reading the fourth Harry Potter book for at least another week (it's over 700 pages), most likely I'll wait and write my next full reading post in early April. For the record, I didn't plan to read four Harry Potter books in the row. (I did read Hillbilly Elegy alongside the first two, but that's been it.) They are still that good and that addictive, even when you know what's going to happen.
[Disclaimer: There are a few affiliate links in this post. Thanks for your support!]
Did you set any 2018 goals?
I'd love to hear how they're going! Feel free to leave a goal update link in the comments.
Previous goal posts: