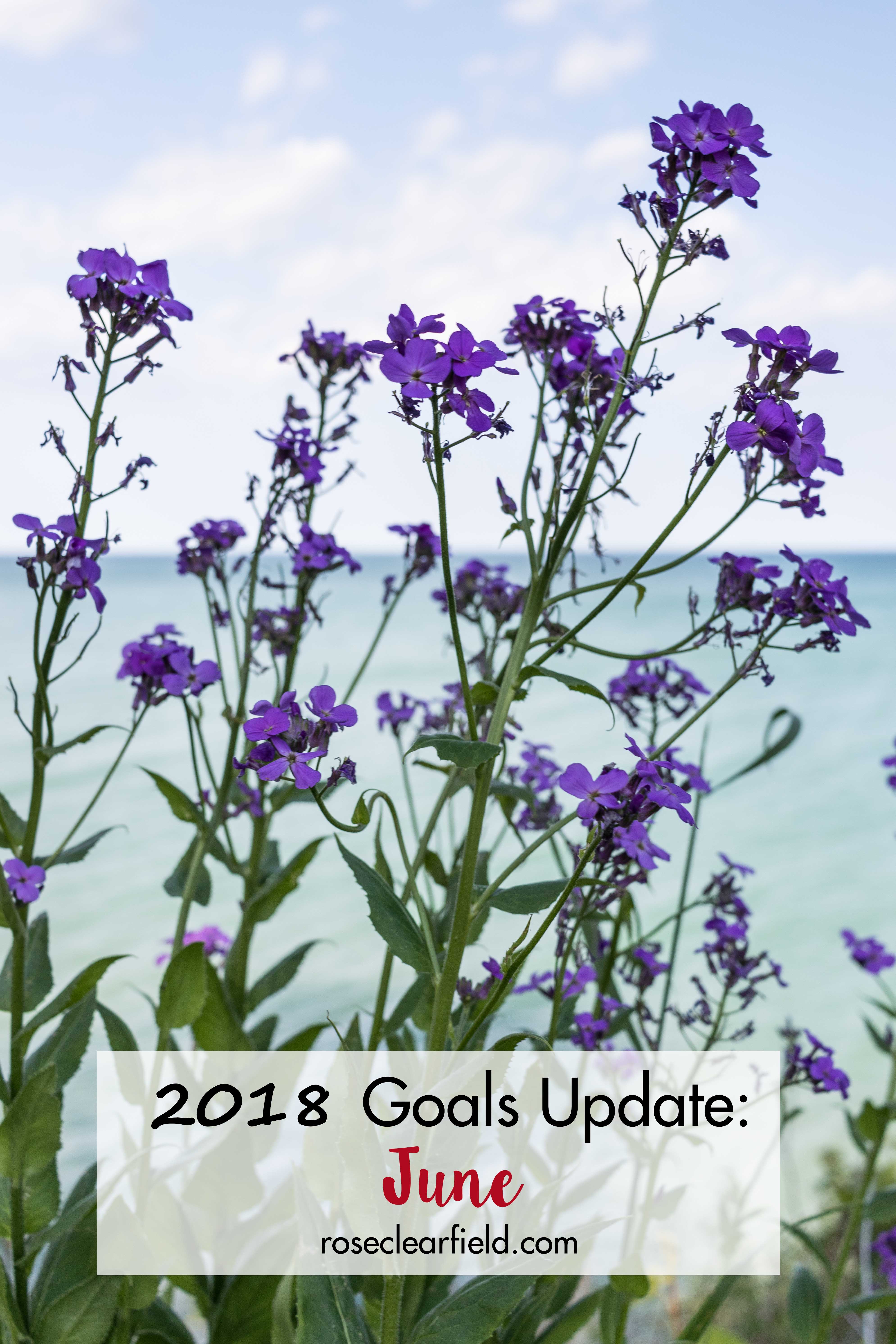 In an effort to keep myself accountable, I'm sharing monthly progress updates for my 2018 goals.
Reach five figure monthly blog page views.
To reach 10K page views by the end of December, I need to increase my page views by about 372 per month. Here are my 2018 monthly page views benchmarks and actual views.
January benchmark – 5,610, actual – 7,373
February benchmark – 5,982, actual – 10,151
March benchmark – 6,354, actual – 12,129
April benchmark – 6,736, actual – 9,956
May benchmark – 7,108, actual – 8,072
June benchmark – 7,408, actual – 8,050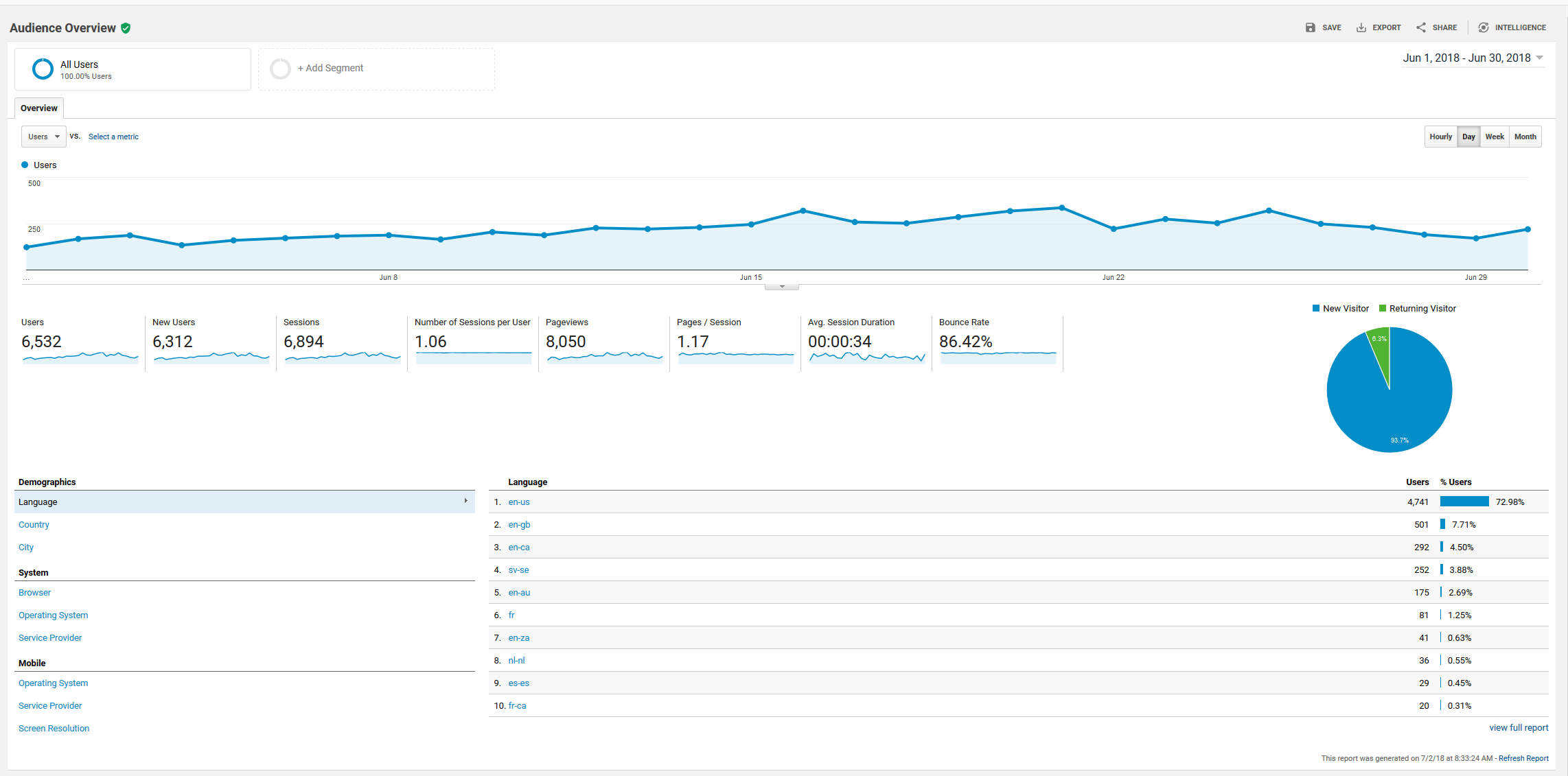 As I mentioned in my May goals update, thus far in 2018, I've followed a very similar page views pattern to 2017, just with higher totals this year. In 2017, bottomed out pretty badly in July and then slowly crept my way back to my January totals by the end of the year. As I'm continuing to publish much more regularly and stay consistent with my social media sharing in 2018, I'm hoping that I won't bottom out as badly. As with May, in June, I was still above my views total for January and my benchmark for June.
There are two primary methods I'm using to achieve my page views goal, which are as follows.
Reach 4,000 Pinterest followers.
To reach 4,000 Pinterest followers by the end of the year, I need to gain 138 new followers monthly or 4-5 followers daily. My June benchmark was 3,165 followers. My actual June total was 2,870 followers.
I'm lagging a little over two months behind, as I still haven't quite hit my April benchmark (2,889). Pinterest continues to be a bit all over the place. To be honest, I didn't follow my daily totals and general progress in June as much as I did earlier in 2018. I haven't had month over month growth with engagement. However, my numbers continue to be way up from where they were this time last year.
The biggest change to my Pinterest strategy this month was the loss of Boardbooster. Boardbooster announced very recently that they are shutting down. I've been using it for nearly two years and am curious to see if shifting everything to Tailwind makes a difference. I do the majority of my pin scheduling through Tailwind already. I always have a couple of boards (my best of blog board and the current holiday board) looping and a handful of popular pins in campaign mode. I can't loop or set up campaigns the same way with Tailwind. But I will be figuring out how I want to keep pushing my most popular pins.
With Boardbooster gone, my 2018 Pinterest strategies are as follows.
Publish one article per week on Constant Content.
In June, I published the following articles on Constant Content.
I didn't have any Constant Content sales in June. I'm still lagging behind on this goal for the year. At this point, I should have published 24 articles total. I've actually published 15 articles total. As I mentioned last month, now that I'm finished with nursery #2, I'm getting back to publishing more regularly. The past month, I prioritized scheduling blog content over publishing Constant Content articles. I'm hoping to find a better balance again.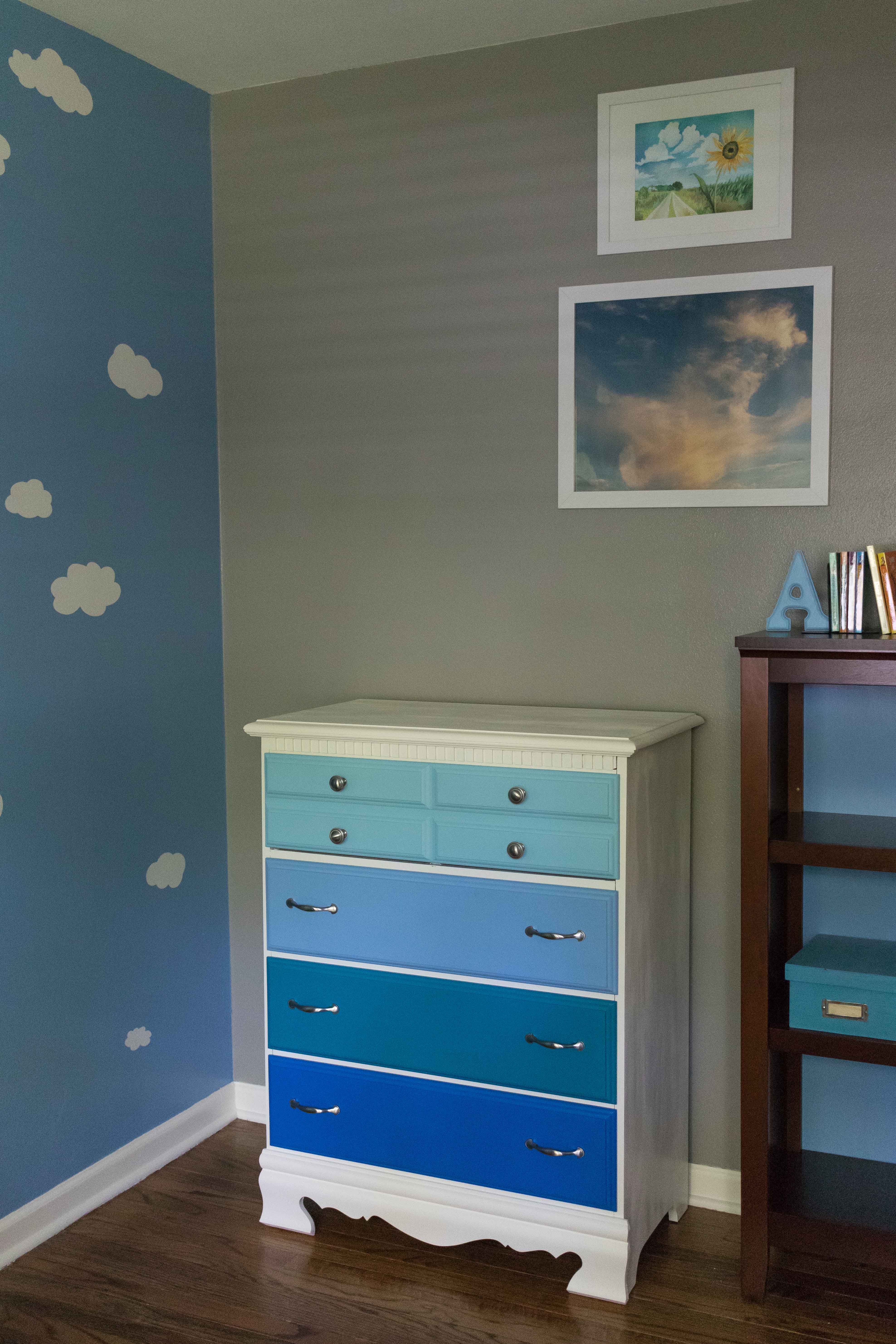 Paint and decorate nursery #2.
Nursery #2 is completely finished! It feels so good to say that. In June, I assembled the new four-cube organizer with fabric cubes, put together the last (for now) piece of wall art, and got my ordered items from Minted. I also shot a few final pictures of it for our new profile book. As soon as we have our new family pictures (you can check out a sneak peek!), I'll put together our profile book.
As I mentioned last month, now that I'm finished with nursery #2, I'm prioritizing scheduling ahead blog content and making my Constant Content and editing Europe photos goals a priority again, all of which went pretty well this month. I'm still not quite on track with Constant Content and Europe photos. However, I'm in much better shape than I was at the end of May. If I do get to a place where I'm right on track, I may add in a couple other priorities. But I'm sticking with these priorities for now.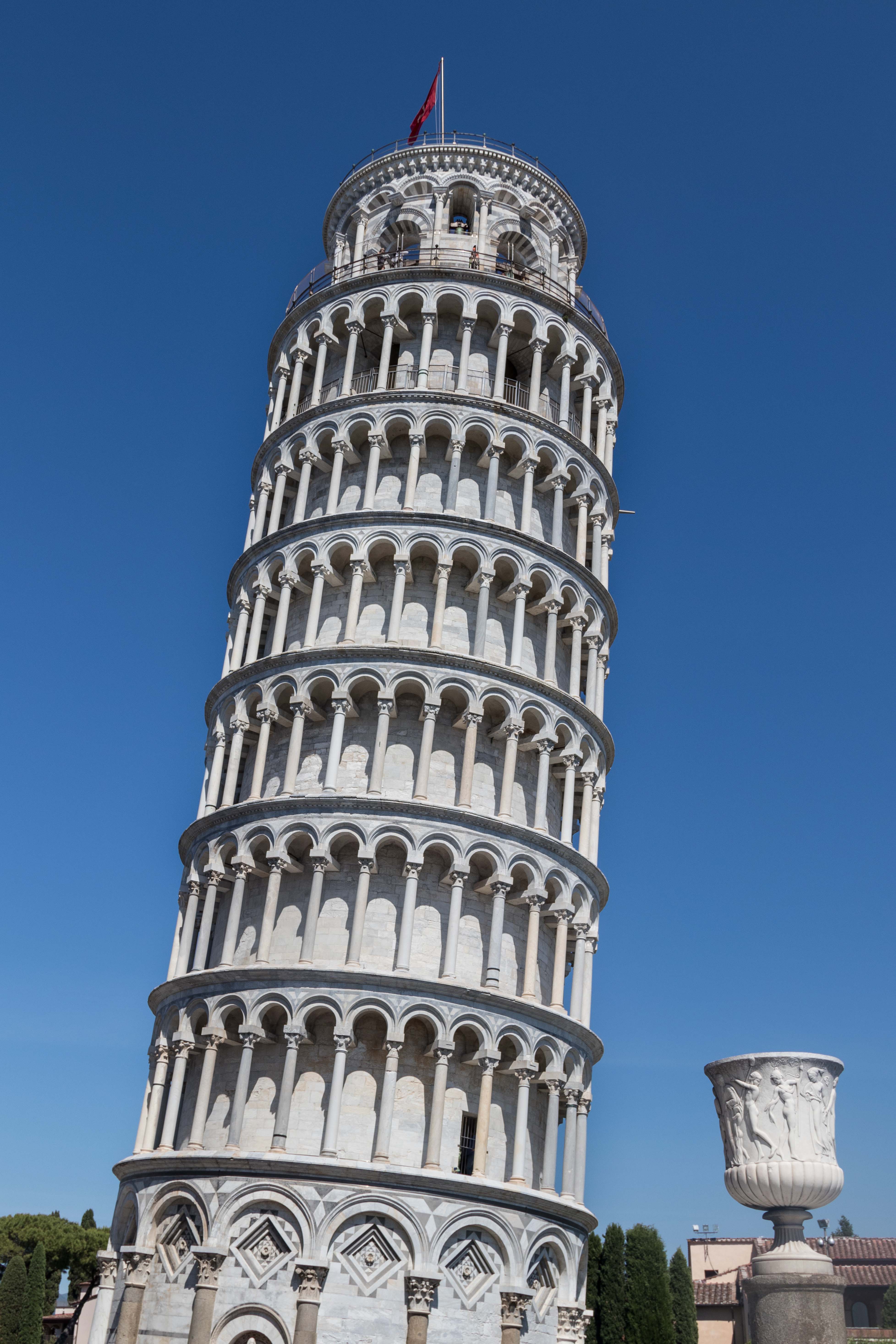 Finish editing my Europe photos, and keep up with current editing.
After two months of leaving my Europe photos untouched, I made some major progress in June. I'm completely caught up culling photos (1,320 total), and I edited two months' worth of photos. This means that I'm still a month behind in editing. I may push to edit two months' worth of photos again in July, but I'm not sure how that'll go yet. I published my Pisa post in June and have posts for the French Riviera and Monte Carlo scheduled for July.
I made another major dent in my 2018 editing and am all caught up through April, with all of my editing done (just not backing up and clearing out RAW files) through early May. I haven't been this caught up and organized with my photos in years. While I still have tons of 2017 and earlier photos to finish out in Lightroom, it feels really good to be in this place for 2018.
Read 36 books.
My June reading total was a less than normal, as I've been working my way through a few long audio books as well as Jordan Peterson's 12 Rules for Life (not really long, but not a quick read), Dream Team (also not long, just not one I plowed through quickly), and Harry Potter and the Half-Blood Prince (long, though it goes so much faster than Order of the Phoenix).
My June reading total was 4 books, bringing my 2018 total to 35 books. Clearly, I'm still well ahead of schedule for meeting my 2018 goal.
The one book I finished was Dream Team: How Michael, Magic, Larry, Charles, and the Greatest Team of All Time Conquered the World and Changed the Game of Basketball Forever by Jack McCallum.
In June, I listened to:
I'll pick up my reading posts again in July with a double post.
[Disclaimer: There are a few affiliate links in this post. Thanks for your support!]
Did you set any 2018 goals?
I'd love to hear how they're going! Feel free to leave a goal update link in the comments.
Previous goal update posts: