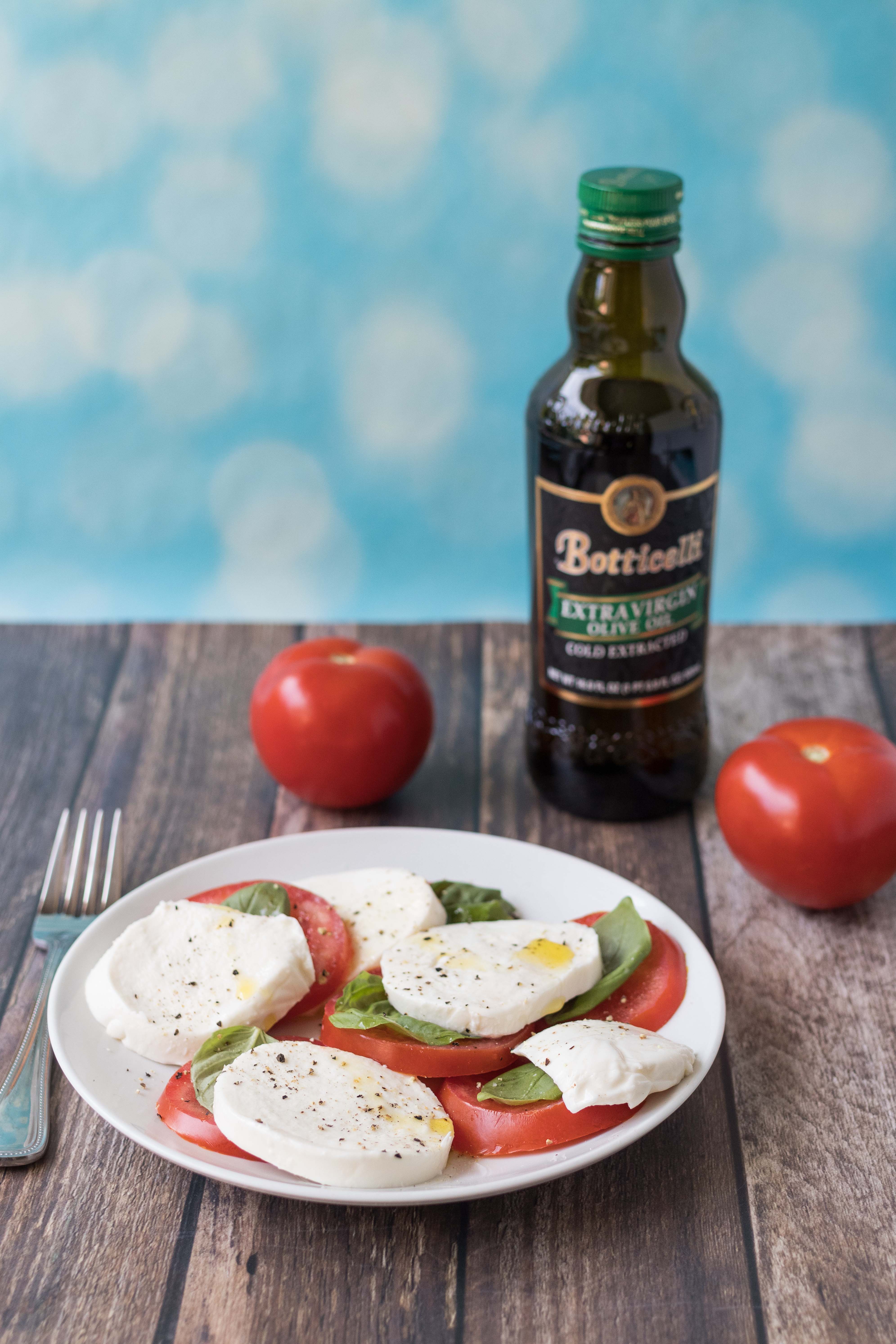 Caprese salad, and more specifically, caprese skewers, is one of the things I most look forward to every summer. With fresh, flavorful basil and tomatoes in season, summer is the best season for caprese.
Make the most of the season while it's here with the best caprese recipes. With dishes ranging from salad to sandwiches to pizza to pasta, there are so many ways to enjoy caprese all summer long. You'll be able to build multiple favorite caprese dishes into your regular rotation for both family meals and social gatherings.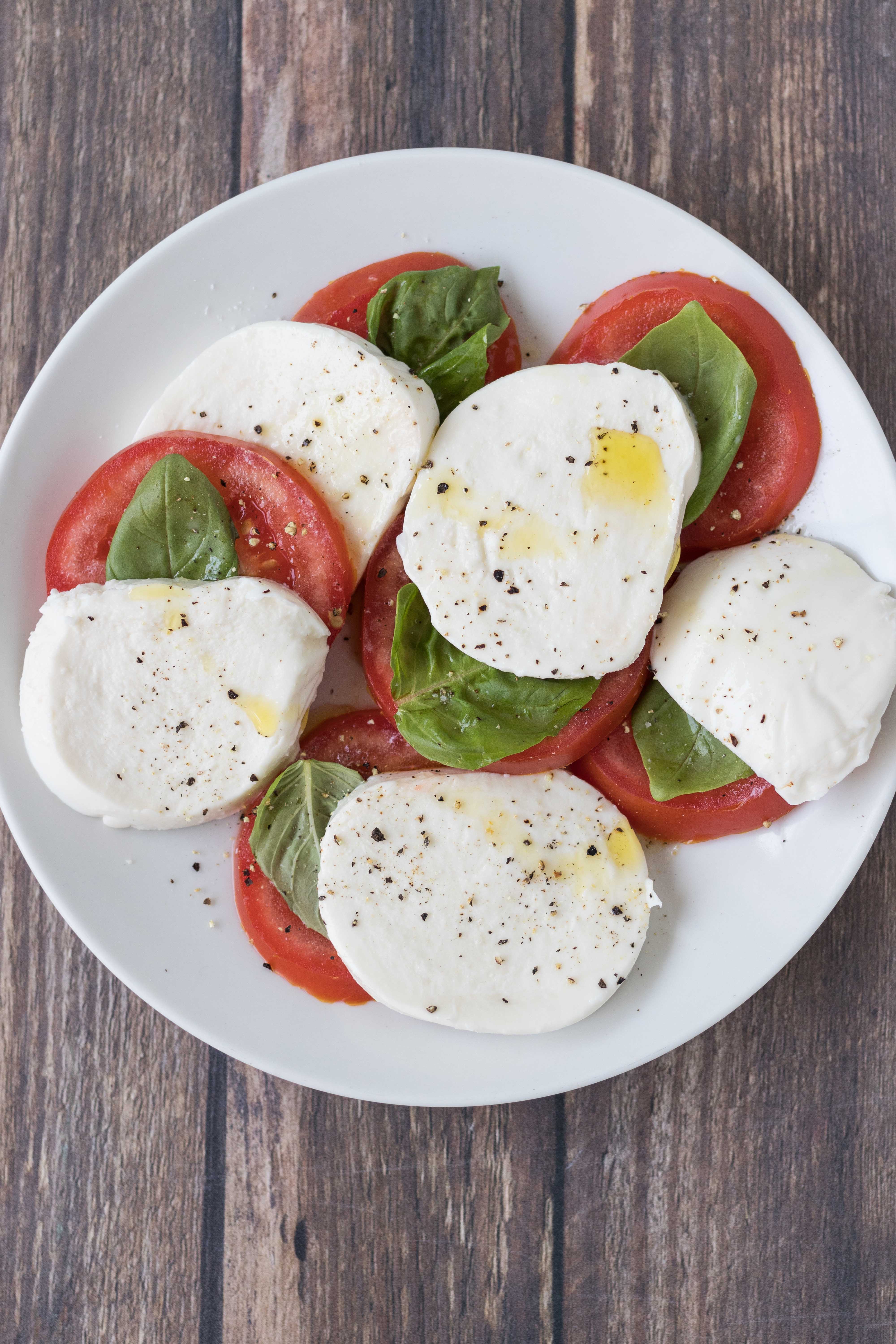 What is caprese?
The term caprese refers to a salad consisting of fresh mozzerella, tomatoes, and basil. Usually, the mozzarella and tomatoes are sliced and then layered artfully on a plate with the basil. A caprese salad is finished with a light seasoning of freshly-ground salt and pepper and a drizzle of olive oil. Balsamic reduction is another popular dressing for caprese salad.
There are numerous variations on the classic caprese salad, creating a myriad of fantastic caprese recipes. With a selection of salads, skewers, bruschetta, sandwiches, pizza, pasta salads, pasta, and chicken, you'll have no problem finding caprese recipes your entire family loves.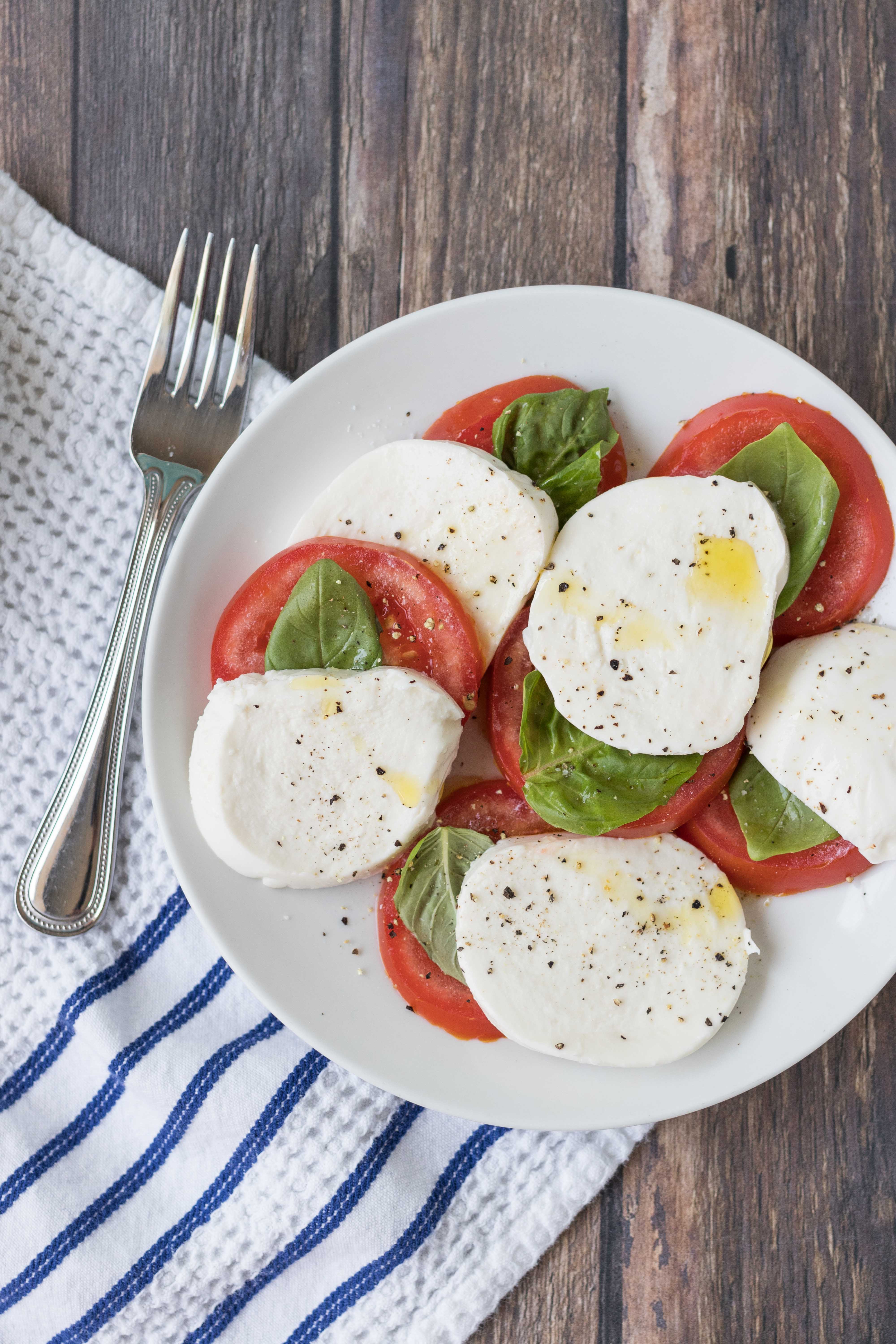 Caprese salad
The most common way to serve caprese is as it was originally intended: a caprese salad. As caprese salad is such a simple recipe, the ingredients are everything. Select the best fresh mozzarella, basil, and tomatoes you can find. Slice thin layers of mozzarella and tomatoes. Layer them on a plate with a piece of basil in between each slice. Then finish the salad with the dressing of your choosing.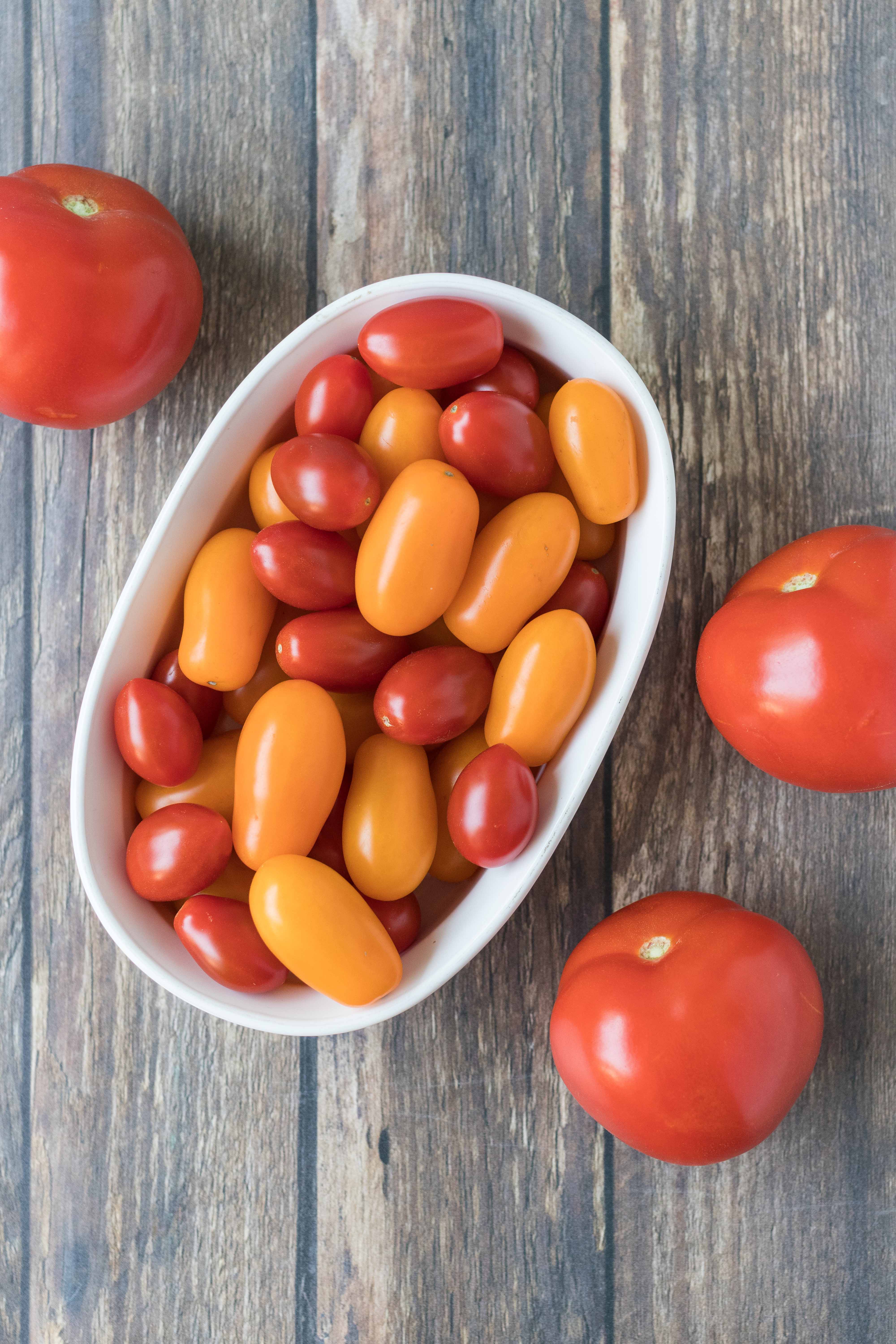 Easy variations
A couple of simple variations on the classic caprese salad are swapping cherry tomatoes (either red or yellow, or both!) for full-sized tomato, which really ups the flavor component, or swapping mozzarella for burrata, which adds a luxurious touch. When heirloom tomatoes are in season, they are perfect for caprese salad. You can also roast the tomatoes, preferrably cherry tomatoes, for an extra punch of flavor.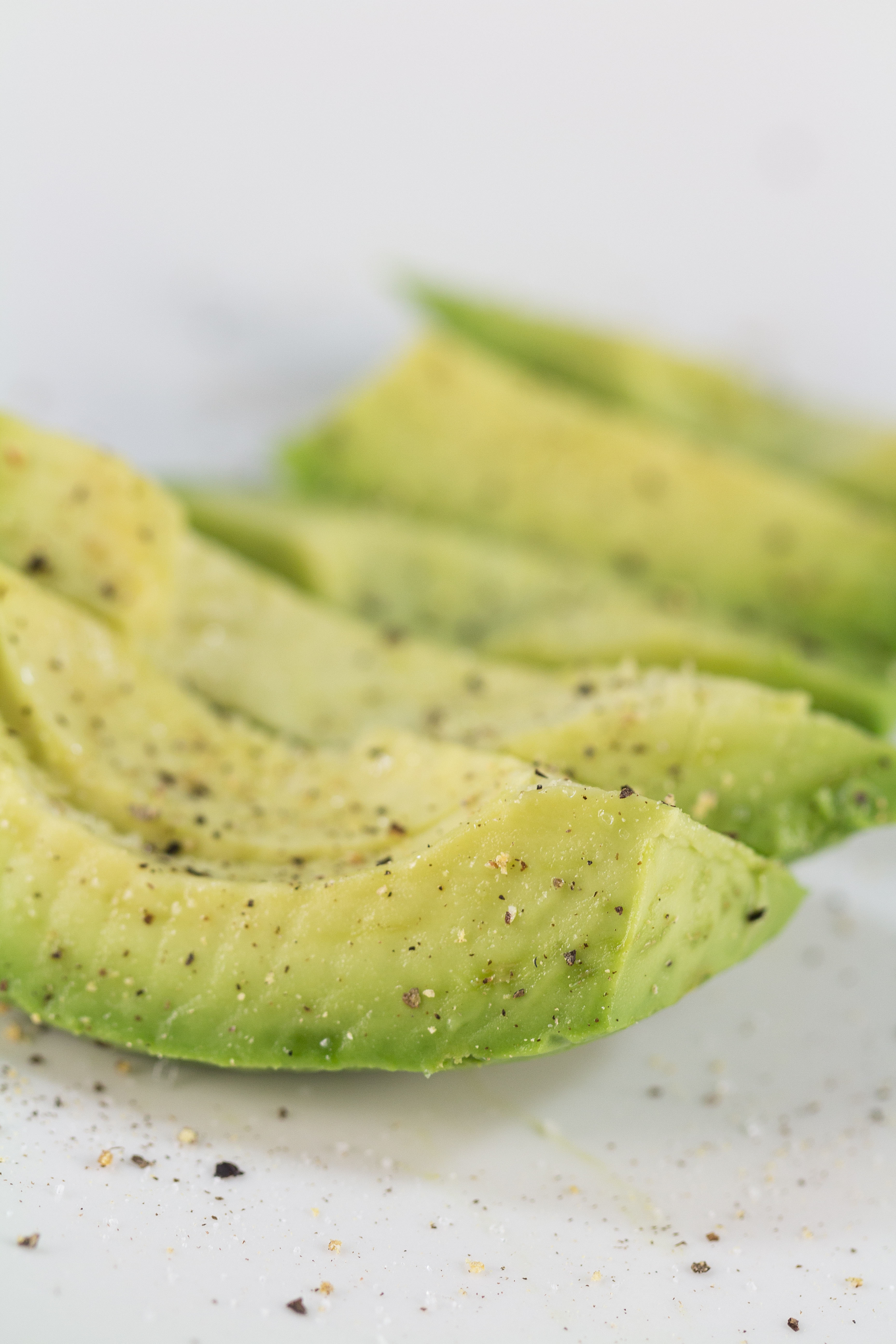 Additional caprese salad ingredients
Beyond the staple mozzarella, basil, and tomatoes, there are lots of ingredients you can add to caprese salad for a fun seasonal twist. Avocado is a classic choice that adds a creamy, slightly buttery contrast to the crisp vegetables. Seasonal ingredients are another natural option, including but not limited to, strawberries, blueberries, cucumbers, and zucchini. If you want to add a protein, most people opt for chicken, but don't feel limited to this option. Shrimp or even salmon would work well, too. To keep the meal vegetarian, roasted eggplant also pairs beautifully with caprese ingredients.
Caprese salad dressing
Traditional caprese salad is topped with freshly-ground salt and pepper and a light drizzle of olive oil. With fresh, flavorful ingredients, you really don't need any dressing beyond these simple toppings. However, I'm always a sucker for a good salad dressing and can't resist adding a caprese salad dressing sometimes. The following are just a few of the most popular options for caprese salad.
Balsamic reduction
To make a balsamic reduction, pour one cup of balsamic vinegar into a small saucepan. Bring it to a boil. Turn off the heat, and let it cool completely. As the vinegar cools, it thickens, taking on a slightly sweet flavor, making an amazing dressing. During the summer, I store my cooled balsamic reduction in a plastic squeeze top bottle in the fridge for convenient caprese recipe making.
Garlic dressing
Garlic makes all savory foods better, and salad dressings are no exception. There are a couple of awesome garlic dressings specifically created for caprese salads. Key Ingredient has a dressing with garlic, Dijon mustard, balsamic vinegar, and olive oil. In her recipe for marinated caprese salad, Mel has a dressing with olive oil, garlic, salt, pepper, dry mustard, and red wine vinegar, which is a nice twist on the classic balsamic.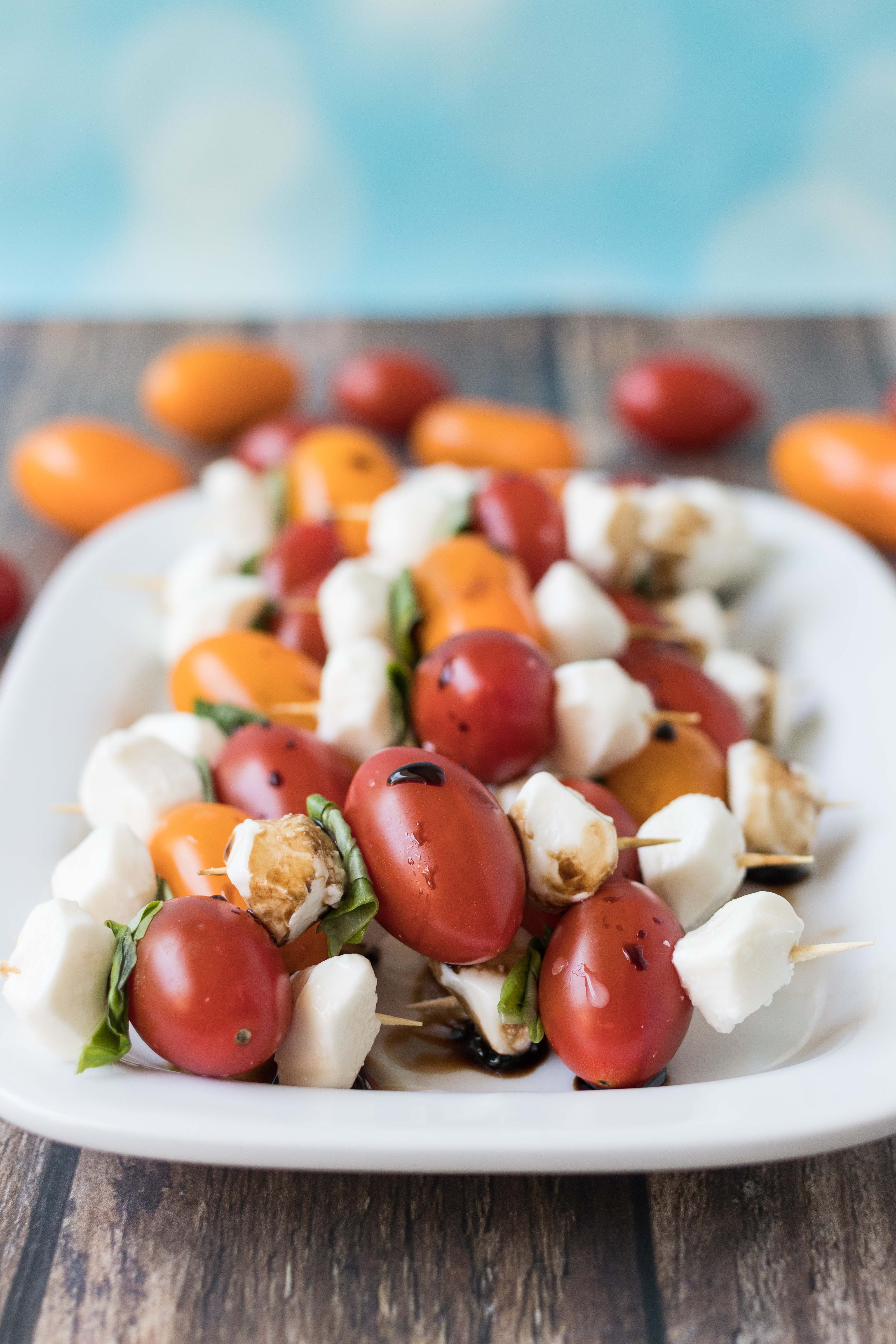 Caprese skewers
I have talked about caprese skewers here and have shared snaps of them countless times on Instagram. I first got the recipe from Stuck on Sweet. All summer long, I keep the ingredients for caprese skewers in the house, so we can have them on repeat for both family dinners and entertaining. Caprese skewers are so easy, taste amazing, and win over any crowd. There are never leftover caprese skewers, even when it's just the three of us eating a family dinner at home.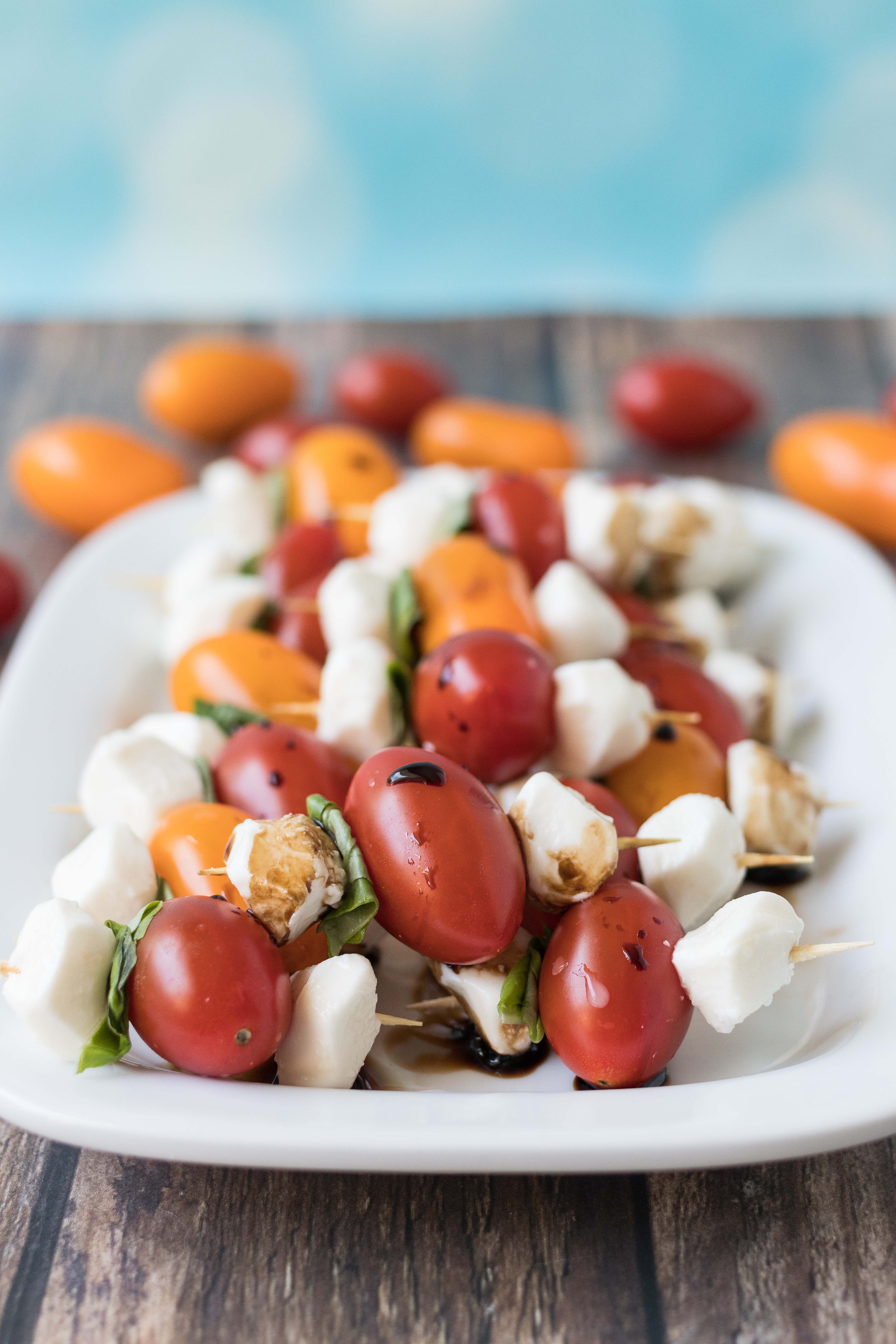 Usually I make caprese skewers exactly as they're pictured above, which works perfectly for creating a nice presentation on a rectangular or round serving plate. However, I also love Mel's caprese skewers presentation for parties.
If you really want to take caprese skewers up a notch, check out Jessica's cantaloupe prosciutto caprese skewers with lemon mint pesto.
Caprese bruschetta
Caprese bruschetta is another fantastic way to serve caprese as an appetizer for a summer dinner or social event. Prepare the French or Italian bread as you would for any bruschetta recipe, and then top it with your caprese ingredients. Finish the bruschetta with olive oil, salt, and pepper or balsamic reduction. Check out caprese bruschetta recipes at House of Yumm and Hungry Foodies Pharmacy.
Caprese sandwich
Having caprese ingredients leftover after making a salad or appetizer is the perfect excuse to have a caprese sandwich for lunch the next day. Heidi shares a grilled chicken caprese sandwich. It's hard to go wrong with this classic option. Caprese ingredients are perfect for grilled cheese, too. Lindsay's loaded caprese grilled cheese with garlic butter tomato sauce sound amazing. I'm always a sucker for sliders and can't resist Salty Side Dish's caprese sandwich sliders with basil pesto. If you prefer argula pesto, Sylvia's caprese grilled cheese sandwich is right up your alley.
Caprese pizza
A caprese pizza is essentially the same as a Margherita pizza, but you get to add balsamic reduction and/or pesto. If you like pizza without tomato sauce but still tomato flavor, caprese pizza is always a good choice. Ashlyn includes balsamic and pesto on her caprese pizza as well as red onion, which I love.
Caprese pasta salad
Is it any surprise that caprese recipes taste amazing with pasta? One of the best aspects of caprese dishes is that caprese is awesome hot or cold. Caprese is fantastic in a cold pasta salad but also tastes amazing in a hot baked pasta dish. Caprese pasta salad could not be easier and as with most marinated salads, tastes better when you prepare it in advance, making it a go-to summer potluck recipe. Tidy Mom and Running in a Skirt share great recipes for caprese pasta salad.
Caprese pasta
A caprese salad is a perfect starter for a spaghetti or lasagna dinner. Creating a full caprese pasta dish takes the concept up a notch. Most caprese pasta recipes feature spaghetti, but virtually any pasta will work, including tortellini and ravioli. Sara has a classic caprese pasta while Mel shares a creamy caprese pasta. Jessica also has a recipe for caprese skillet lasagna. If you need a twist on classic baked lasagna, go with a skillet lasagna.
To make a caprese pasta recipe with fewer carbs, skip the noodles and make caprese over spaghetti squash. You can also make caprese stuffed spaghetti squash, which allows you to finish the entire dish right in the oven.
Caprese baked chicken
As chicken pairs so well with caprese for a cold salad, it's not surprising that it works well for hot entrees, too. Of course, pasta and pesto both taste great in caprese chicken dishes. Grab caprese baked chicken recipes from Damn Delicious and Modern Honey. I love this twist on caprese baked chicken with Taylor's Hasselback baked caprese chicken.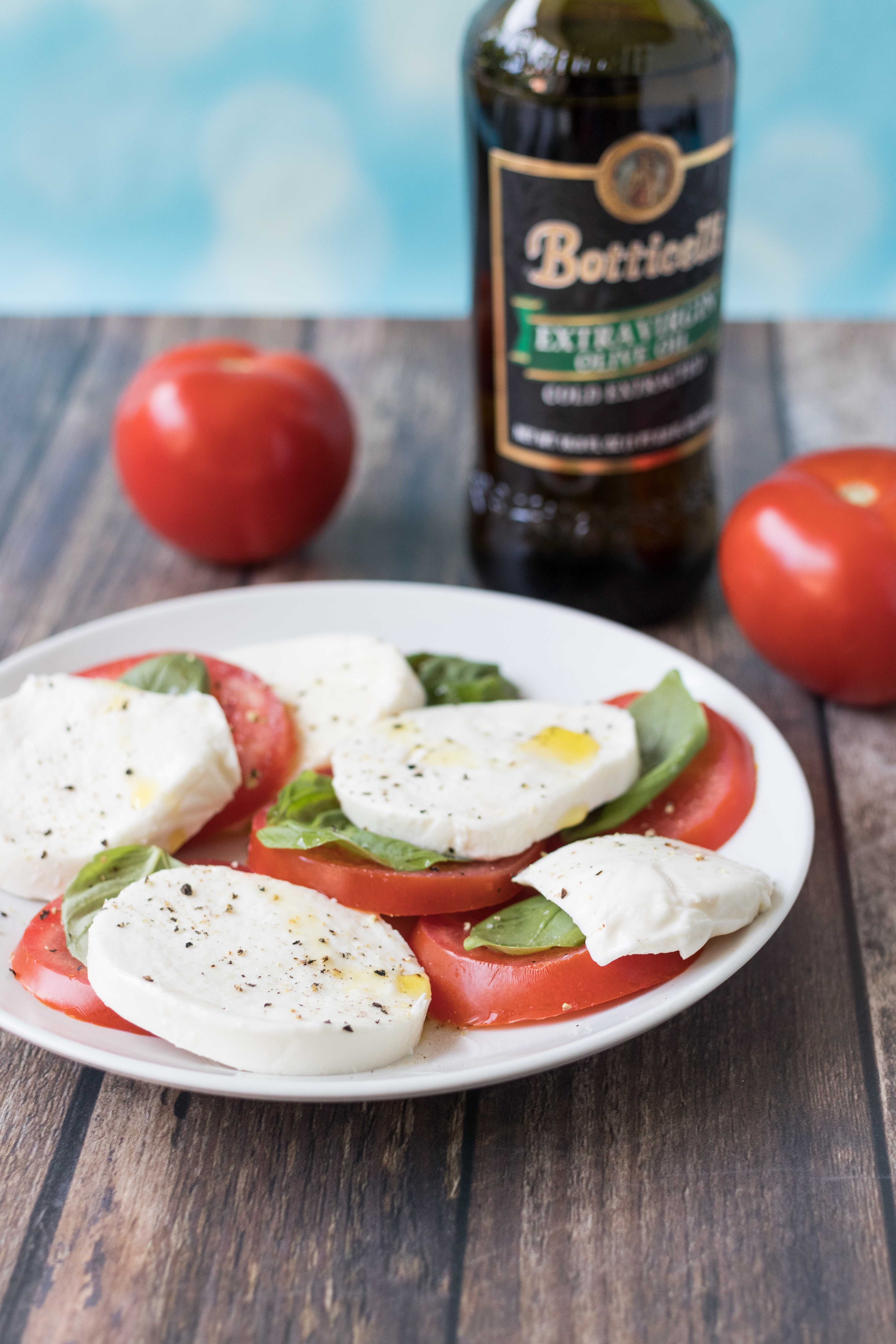 [Disclaimer: There are a few affiliate links in this post. Thanks for your support!]
What are your favorite caprese recipes?
Do you have caprese skewers in constant rotation in your house during the summer, too? I'd love to hear about your go-to caprese dishes!
Pin this post for easy access to the best caprese recipes later!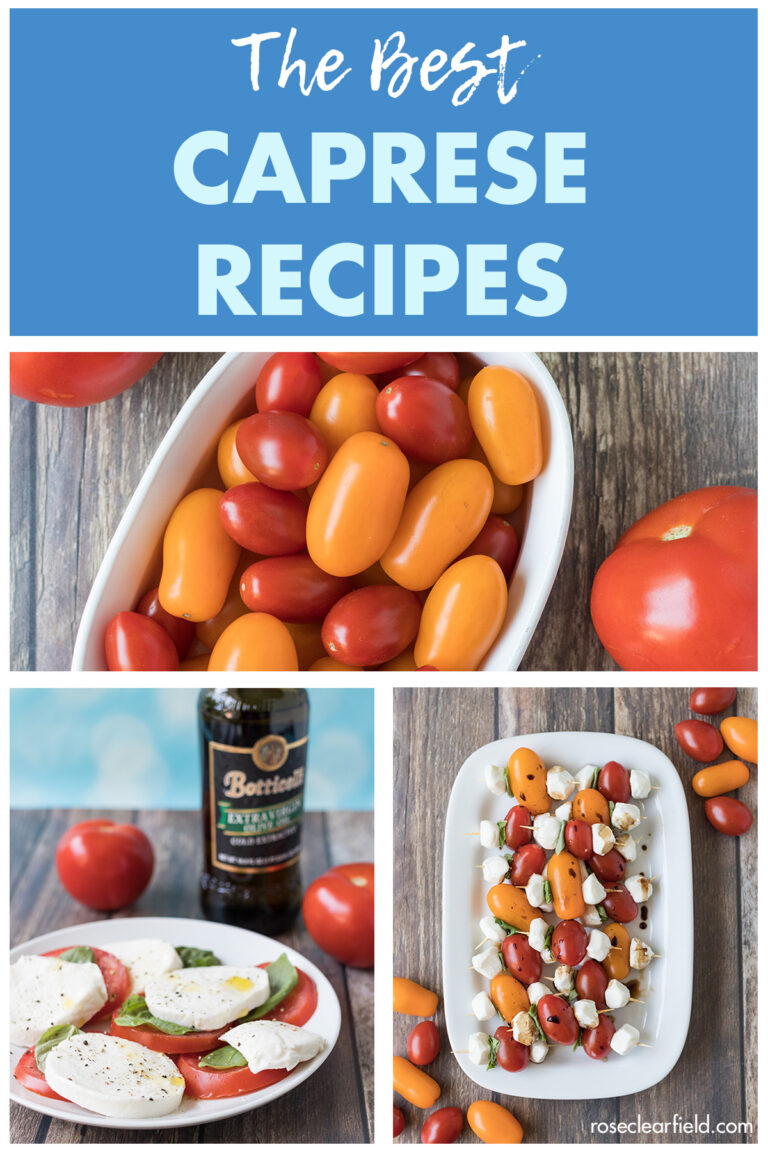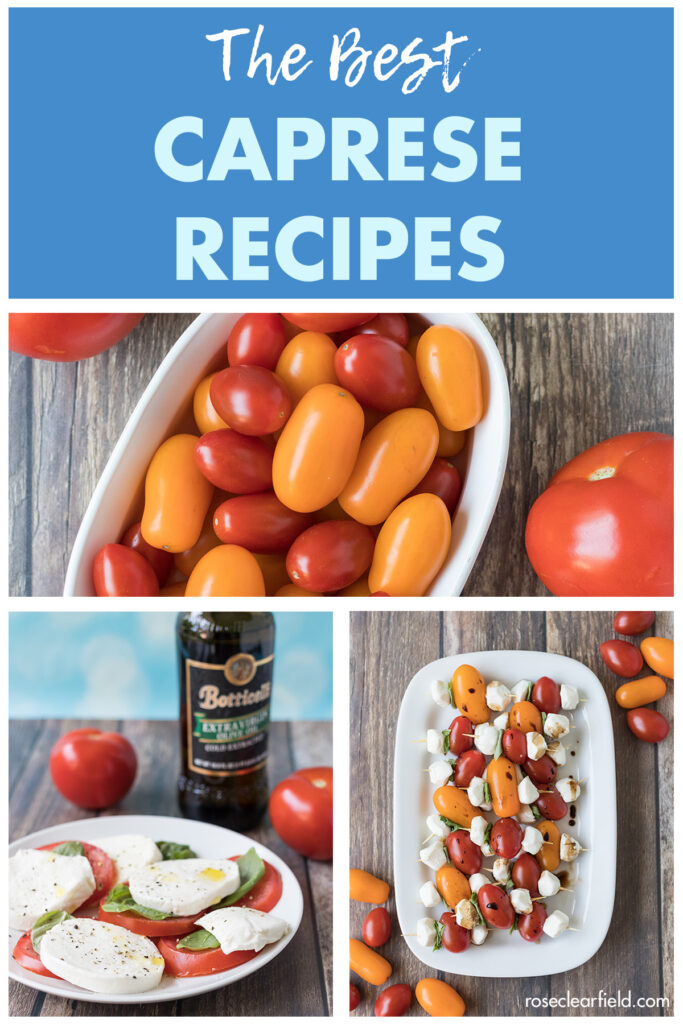 More summer recipe inspiration: