Today I'm sharing blueberry peach cobbler bars with you. Aka the only dessert recipe you need this summer for all of the fresh blueberries and peaches.
I'm also talking to you all about The Pretty Dish, aka the only cookbook you need on your shelf. Ever. The blueberry peach cobbler bars are from Jessica of How Sweet Eats' new cookbook, The Pretty Dish, and it's changing my life. Not an exaggeration.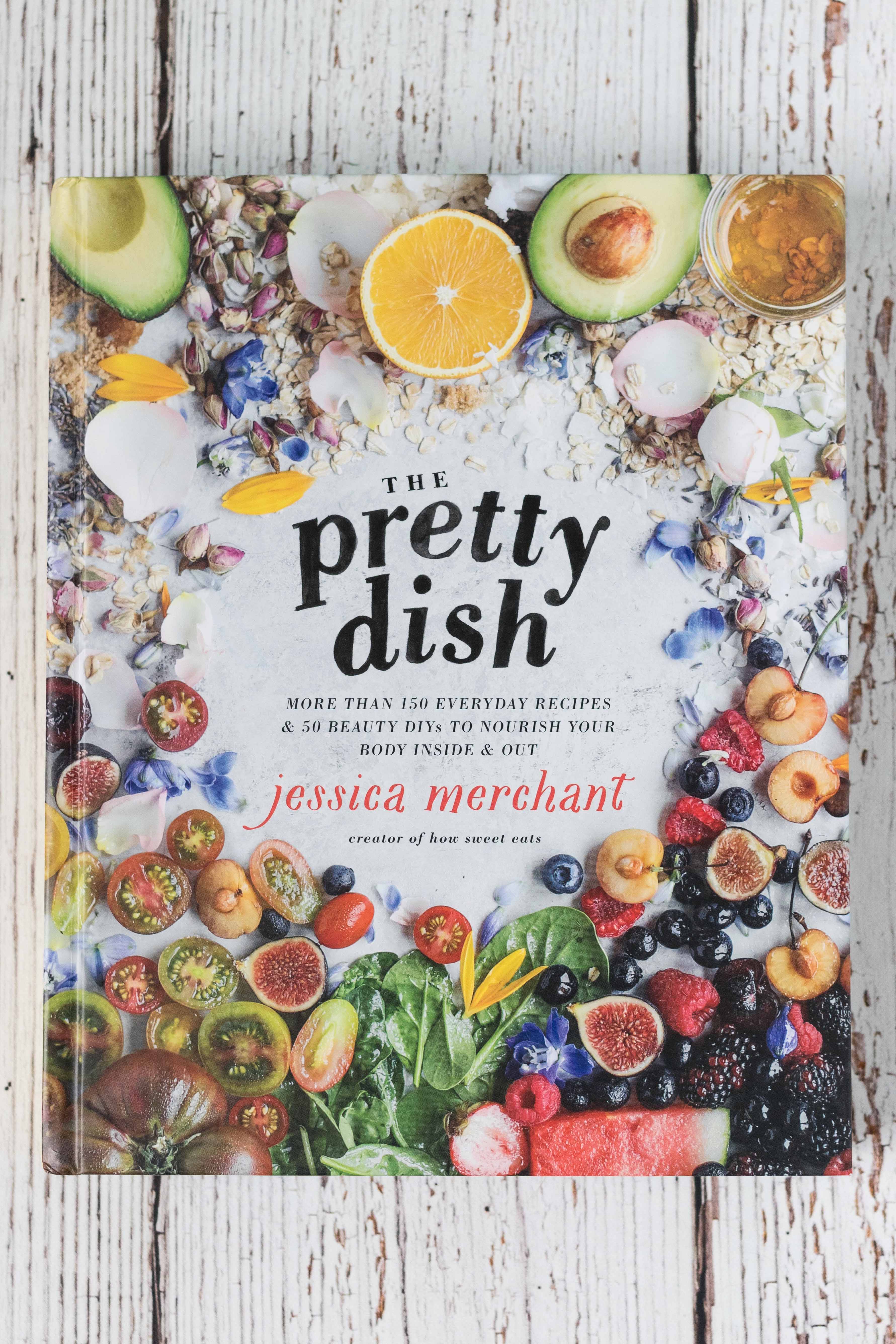 Like many 20- and 30-somethings, I get a lot of recipe inspiration online. Most of the recipes that I make on a regular basis are recipes I got online. I own a handful of cookbooks but don't cook out of any of them on a regular basis. The Pretty Dish is the exception to this rule. I keep it out on my countertop I use it so much, which is unheard of for me.
In the less than two months I've owned this cookbook, I've made 11 recipes from it. ELEVEN. Ridiculous, right? Again, I'm not exaggerating. If you follow me on Instagram, you know that this is not an exaggeration because you've seen me post a ton of snaps in my stories and a few pics in my regular feed as well. The recipes range from butternut squash queso to to coconut carrot soup to Koren beef bowls to tiramisu bread pudding. And there are at least half a dozen more recipes that I want to make in the near future.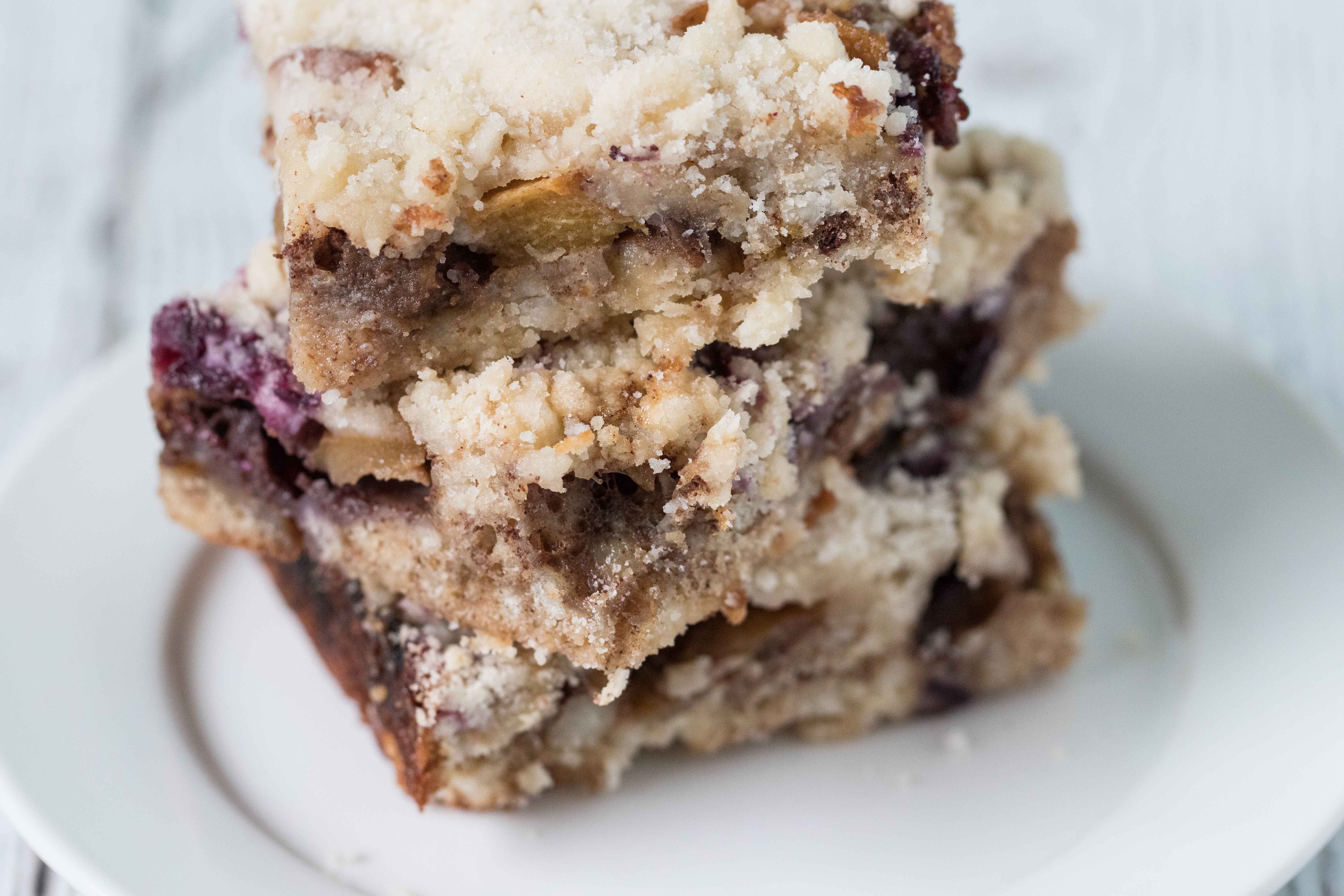 I've been a fan of Jessica's blog for years. I think I started reading regularly around 2011. Her recipes have always been fabulous. Her slow cooker chicken and dumplings (which is from 2012) is in our monthly rotation. Needless to say, I had high hopes for her brand new cookbook, especially because all of her sneak peeks were unreal. The Pretty Dish is really something else. Jessica has put 110% into every aspect of it. Not only have I tried nearly a dozen recipes from it already, but I want to make most of them again already. Basically I won't run out of breakfast or lunch ideas or have any shortage of fun appetizers and desserts to bring to social gatherings ever again.
Blueberry peach cobbler bars are the perfect dessert to get excited about this time of year with fresh fruit season right around the corner. When you live in the Midwest, anyway, the fresh fruit rotation is pretty limited in the winter. It's so inspiring to see new fruit in the grocery store again as the weather gets warmer. Blueberry peach cobbler bars are right up my alley because I'm a huge fan of peach cobbler, and I love making bars. It's pretty hard to screw up a bar recipe, and people are always just as impressed with bars as they are with cookies or pie.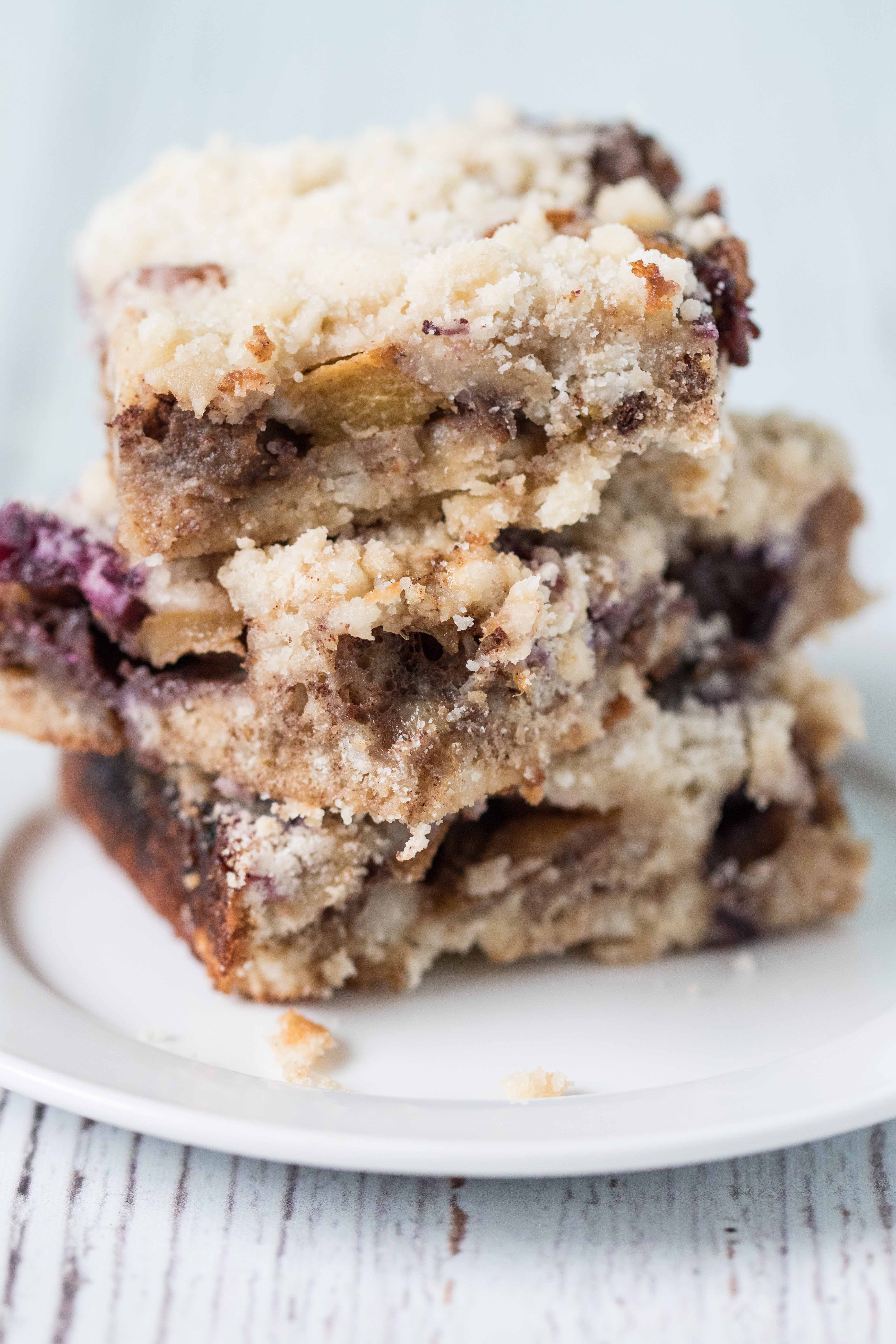 I also love the classic cranberry-orange crumb bars. Blueberry peach cobbler bars have the best elements of that classic recipe with tart fruit layered between sweet crust and topping for just the right flavor balance. Of course, this recipe concept works with lots of fruit combinations. I like the blueberry and peach pairing because it's unexpected. As I said before, I love peach cobbler and would not be disappointed to find this on my plate as peach cobbler bars. But the blueberries add a nice flavor element, as well as color and texture.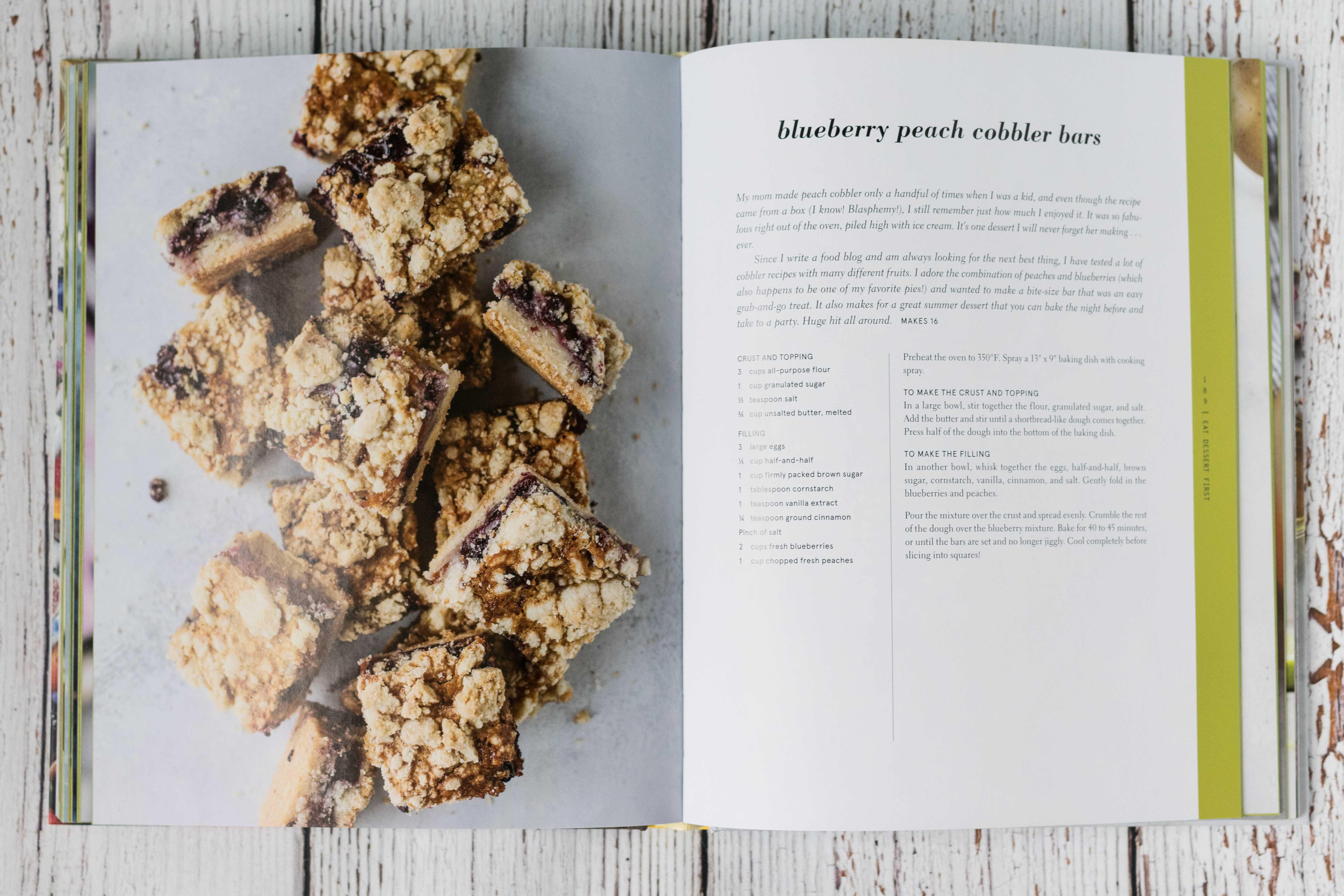 Finally, I can't talk about The Pretty Dish without mentioning The Pretty Dish Book Club on Facebook. I know, I know, no one wants another thing to do on Facebook, myself included. But this group is so much fun. No drama, no overload of blurry kid pictures, no competition, no major time commitment. Just sharing, liking, and commenting on delicious recipes from The Pretty Dish. Jessica provides suggested recipes to make each month, but you can make and share anything from the cookbook at any time. I love scrolling through the new posts each day to see what people have been making. It's inspired me to try a handful of recipes that weren't on the top of my list but turned out to be great.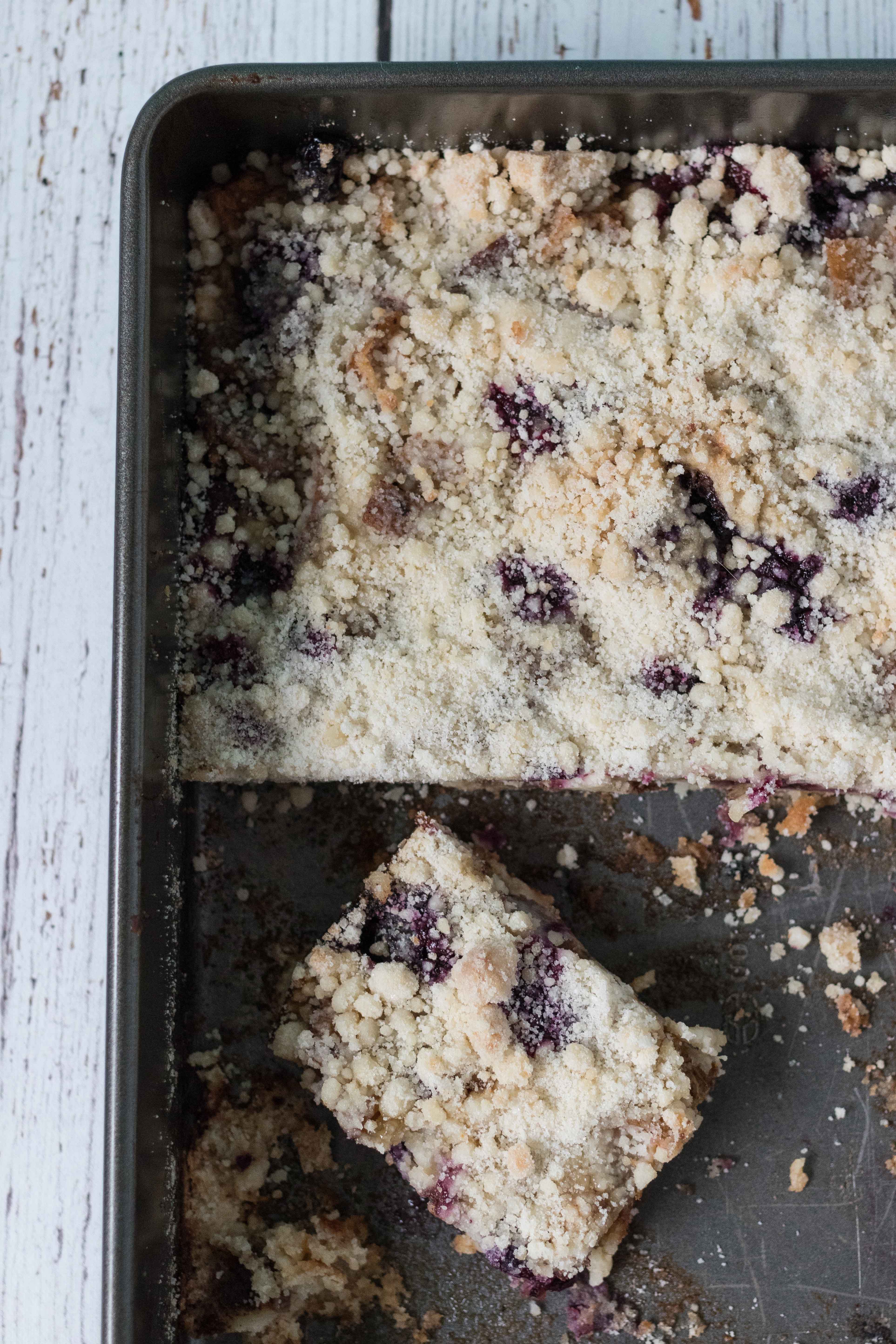 People offer a ton of great feedback about the recipes – what they didn't and didn't like, would do differently next time, modifications they made to make the recipe Whole 30, etc. If you ever have a question or aren't sure about a potential modification, ask the group! Jessica is very active in the The Pretty Dish Book Club. She provides feedback and answers a ton of questions personally. Jessica also does exclusive giveaways and other fun stuff (recipe inspiration, polls, etc.) for group members.
Blueberry Peach Cobbler Bars
Ingredients
Crust and Topping
3

cups

all-purpose flour

1

cup

granulated sugar

1/2

teaspoon

salt

1/4

cup

unsalted butter

melted
Filling
3

large

eggs

1/3

cup

half-and-half

1

cup

brown sugar

firmly packed

1

tablespoon

cornstarch

1

teaspoon

vanilla extract

1/4

teaspoon

ground cinnamon

pinch of

salt

2

cups

fresh blueberries

1

cup

fresh peaches

chopped
Instructions
Prep
Preheat the oven to 350 degrees F. Spray a 13″ x 9″ baking dish with cooking spray.
To Make the Crust and Topping
In a large bowl, stir together the flour, granulated sugar, and salt. Add the butter and stir until a shortbread-like dough comes together. Press half of the dough into the bottom of the baking dish.
To Make the Filling
In another bowl, whisk together the eggs, half-and-half, brown sugar, cornstarch, vanilla, cinnamon, and salt. Gently fold in the blueberries and peaches. Pour the mixture over the crust and spread evenly. Crumble the rest of the dough over the blueberry mixture. Bake for 40 to 45 minutes, or until the bars are set and no longer jiggly. Cool completely before slicing into squares.
Notes
The blueberry peach cobbler bars are from Jessica Merchant's The Pretty Dish. Jessica retains all rights to the recipe. The photos in this post are my own.
[Disclaimer: I was not sponsored to write this post or to promote the cookbook or Faceboook group. I do receive a small commission if you purchase The Pretty Dish using any of my affiliate links. Thanks for your support!]
Did you make the blueberry peach cobbler bars?

Tag your recipe #ThePrettyDish on Instagram! The hashtag for this cookbook is insane.
Pin this post for easy access to the blueberry peach cobber bars later!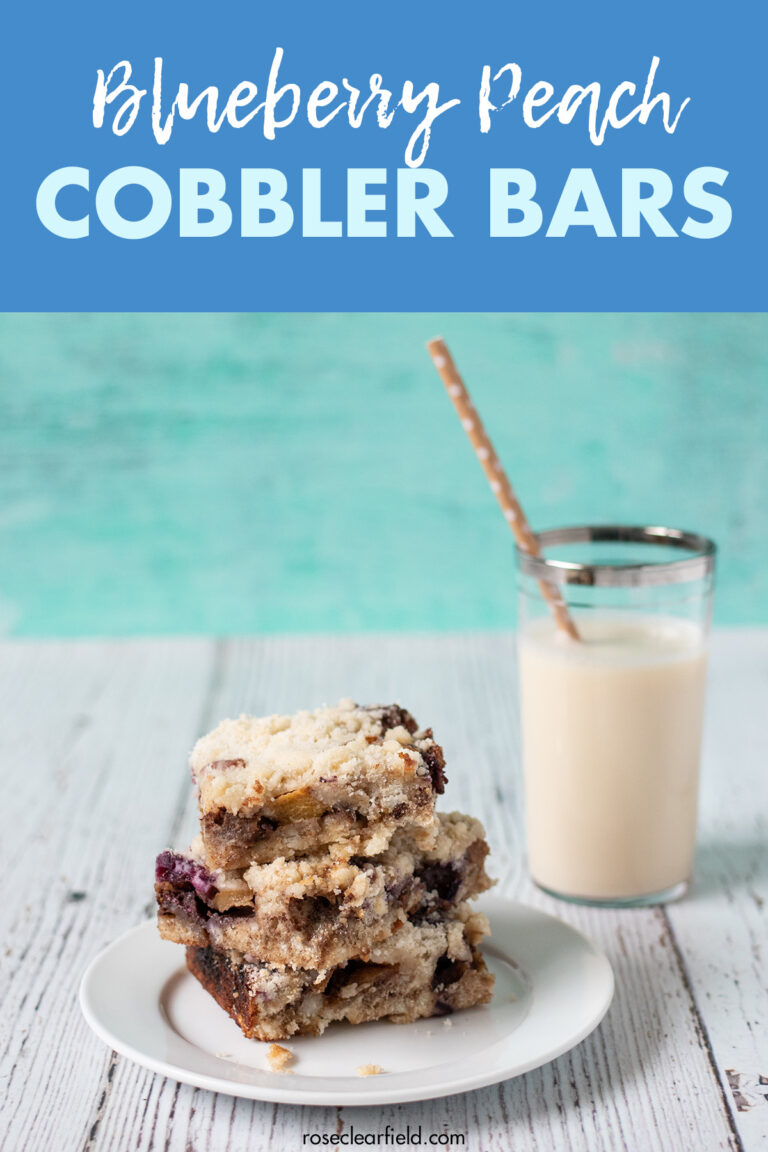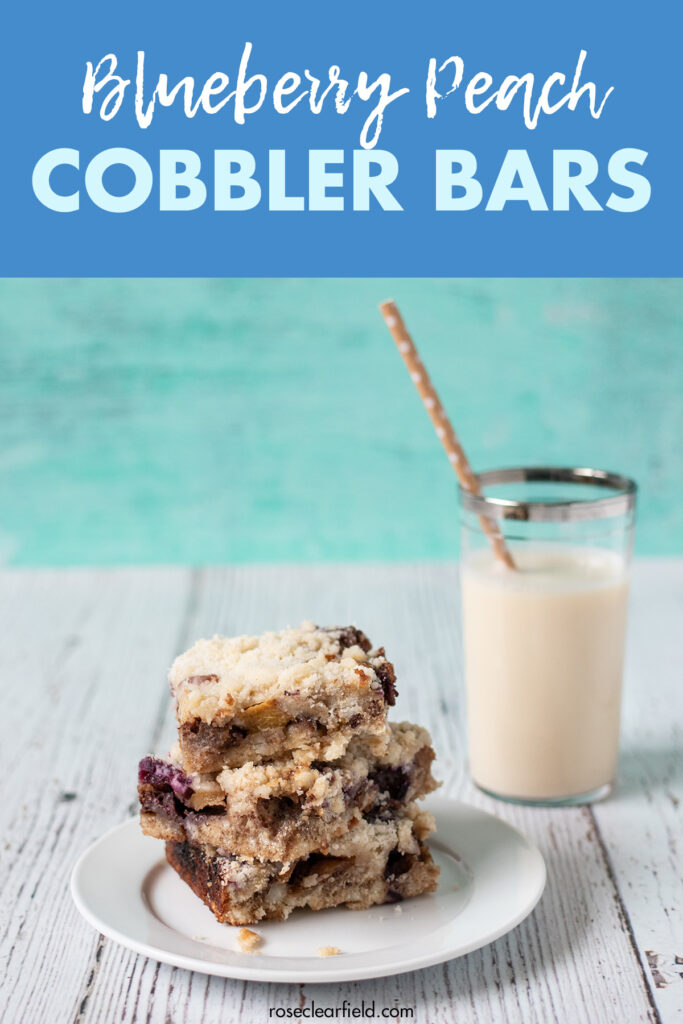 More dessert recipes: