Cooking meals for holidays is so much fun, but it often proves to be very overwhelming. Even (especially?) when you really enjoy cooking, it's all but impossible to pick a few recipes to serve that your group will love and that won't take hours and hours to prepare. With Cinco de Mayo less than two weeks away, I've put together some of my favorite Cinco de Mayo party food ideas. I've included a range of simple to impressive but not overly complex dishes with something for everyone.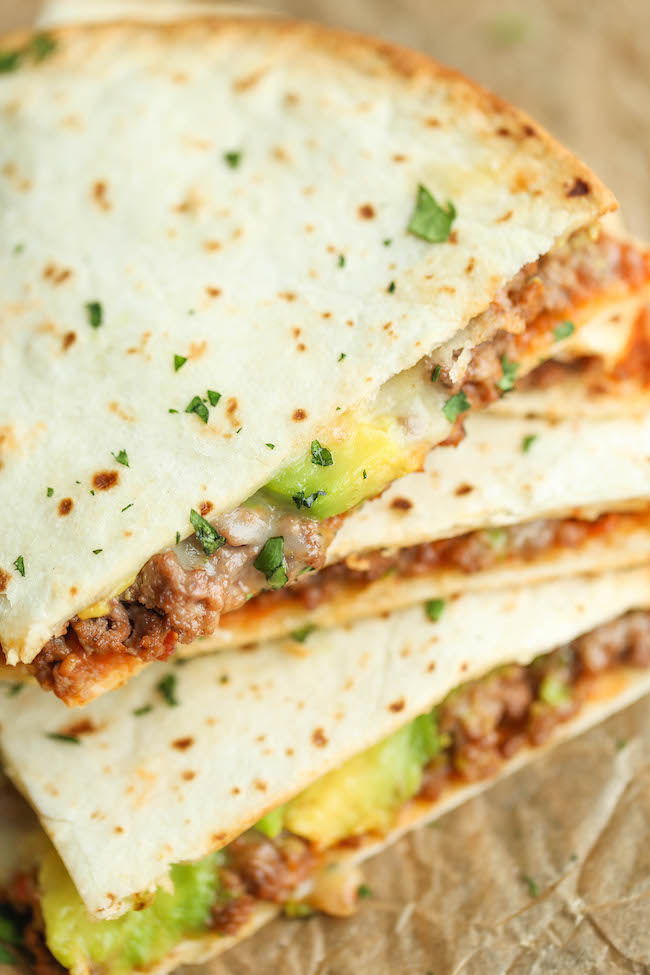 Appetizers
You can't beat a batch of freshly made salsa, pico de gallo, or guacamole with your favorite chips. Fill out the appetizers table with homemade jalapeno poppers, quesadillas (pictured), chicken skewers, or shrimp cocktail.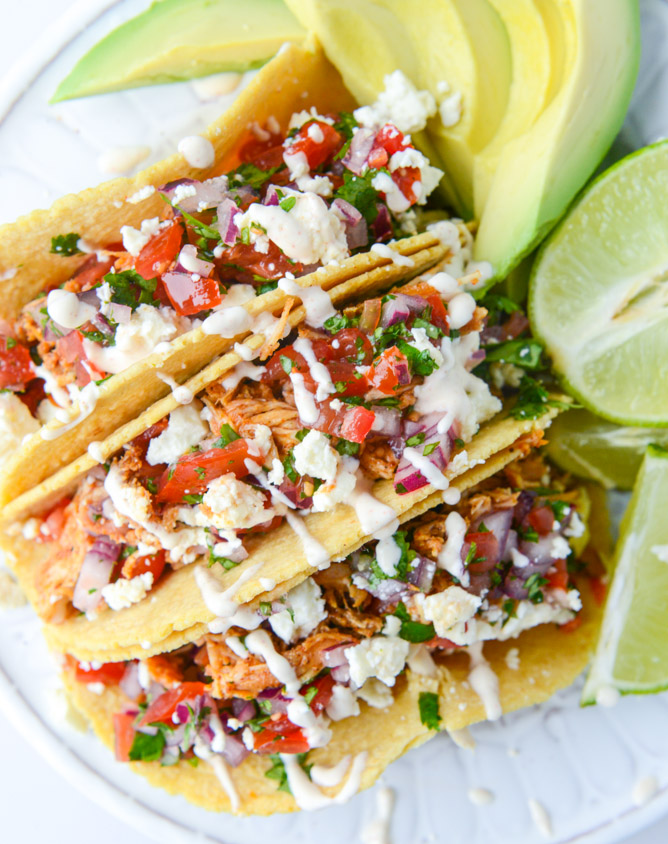 Main dish
My go-to main dish for Mexican food is tacos. I love serving them to a group of people because you can create a taco bar with different toppings. We eat a lot of old school ground beef tacos in our house, but I love chicken tacos (pictured), too. When I'm at a restaurant, I always go for fish tacos. Consider making a couple of different meats for your family or friends.
I could spend this whole post just sharing taco recipes, but a few other great options include steak tacos, barbacoa beef tacos, shrimp tacos, and black bean and corn tacos. If you're ambitious, make your own tortillas. (I don't, so no judgment.) Provide adorable taco holders to keep everyone's taco creations together.
Of course, you shouldn't feel limited to tacos. Burritos and enchiladas are perfect for Cinco de Mayo party food, too. If you want to limit the carbs, offer the option to build tacos or burritos in bowls, iso guests can layer the ingredients of their choosing without a tortilla.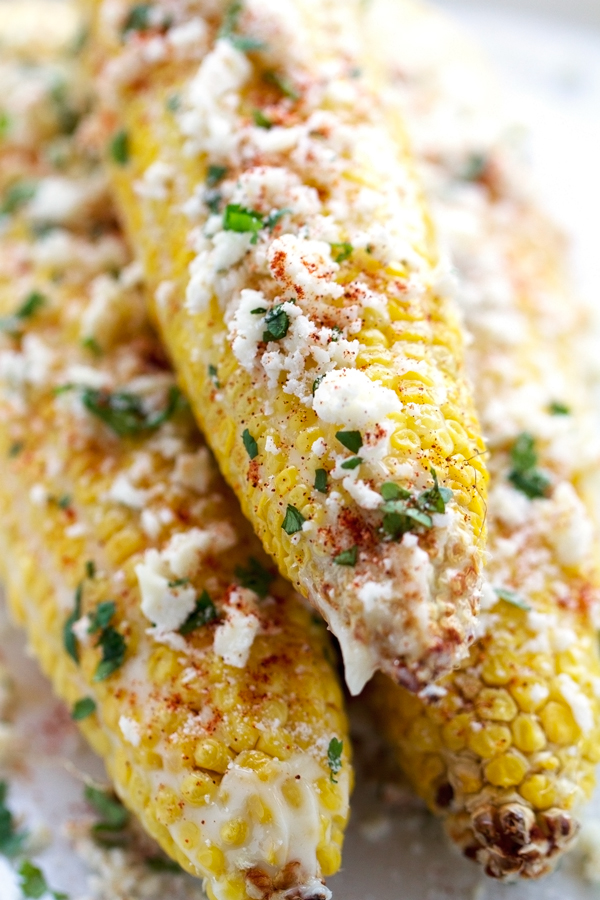 Side dishes
Keep your side dishes classic with homemade yellow rice and refried beans. Cilantro lime rice and Mexican street corn (pictured) are other great options. I linked an ear corn recipe there, but you can also make street corn salad or dip!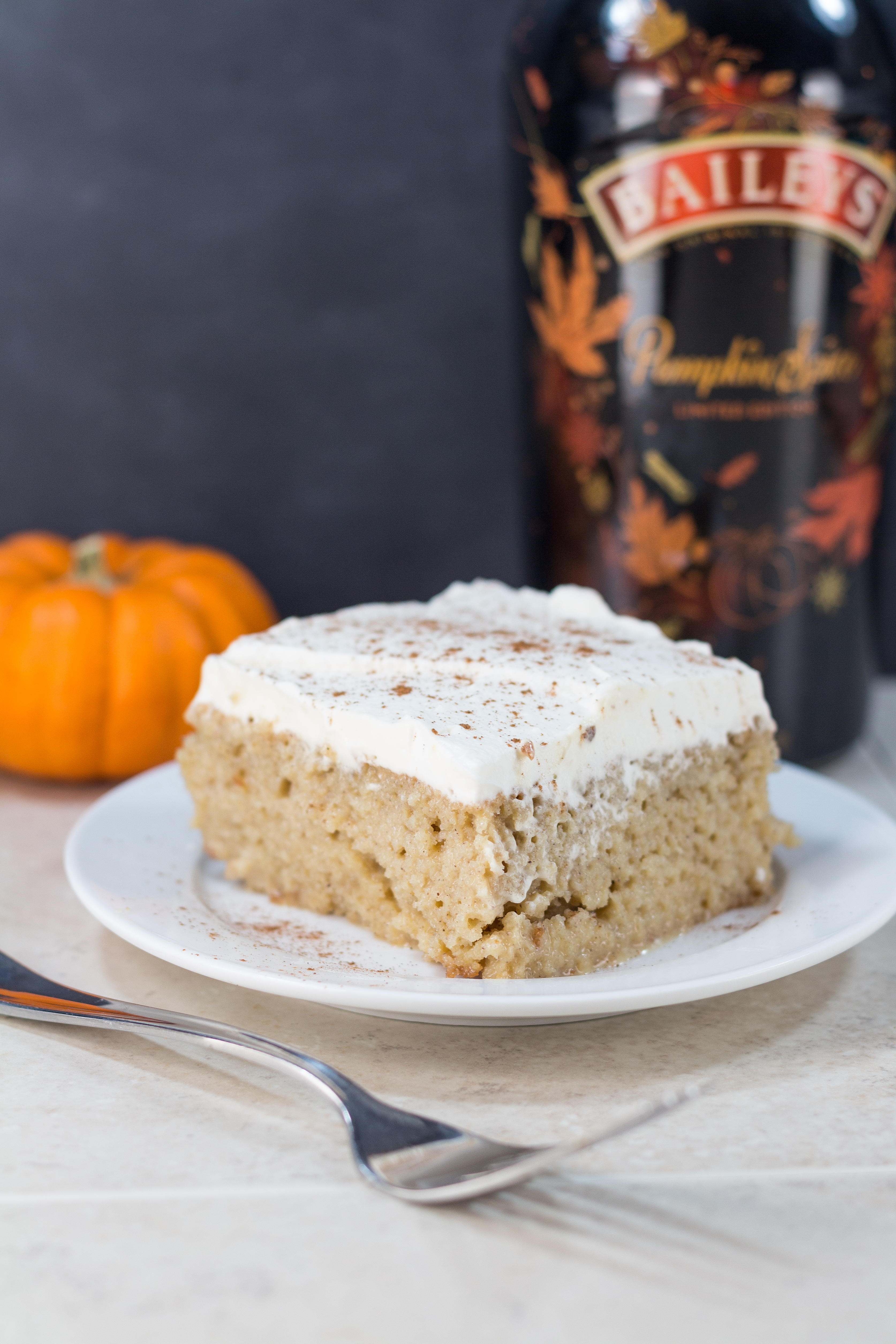 Desserts
The only Mexican desserts I make are Mexican hot chocolate cupcakes and tres leches cake. If you want a tres leches cake variation, try chocolate or Bailey's (pictured). You could even make tres leches cake donuts! I absolutely love churros, so I had to include a churro recipe or two here. My votes are for baked churros or churro cheesecake bars.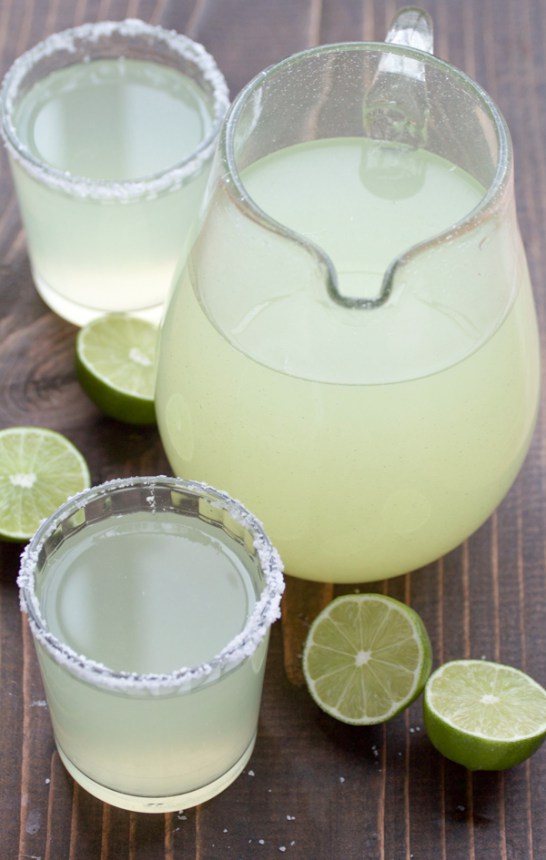 Drinks
It wouldn't be a Cinco de Mayo party without festive drinks. There's nothing wrong with keeping things simple and making a batch of margaritas (pictured). For those who are more ambitious with their mixology, try ginger beergaritas or any one of the other amazing margarita variations Jessica mentions in this post. (It has a lot of other great Cinco de Mayo party food, too!) If you want a non-alcoholic drink, whip up a batch of horchata.
[Disclaimer: There are a few affiliate links in this post. Thanks for your support!]
What Cinco de Mayo party food do you like to serve at holiday celebrations?
I want to hear about your favorite food in the comments!
Pin this post for easy access to the Cinco de Mayo party food ideas later!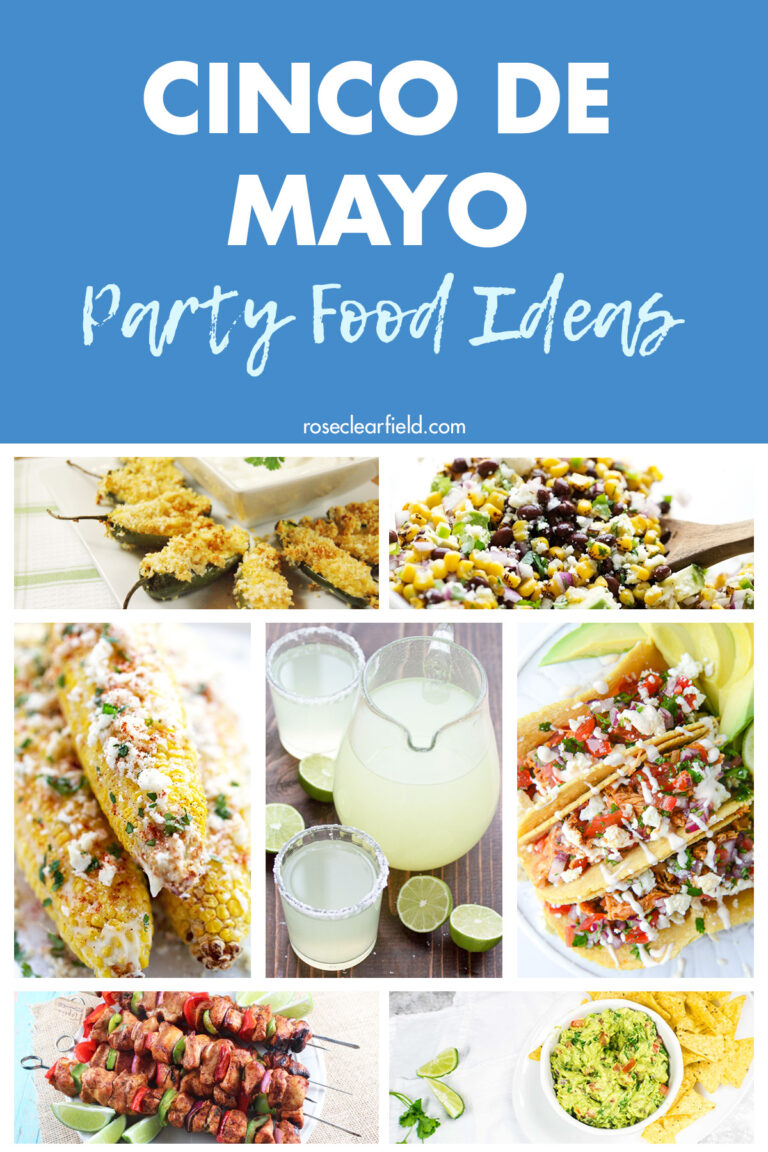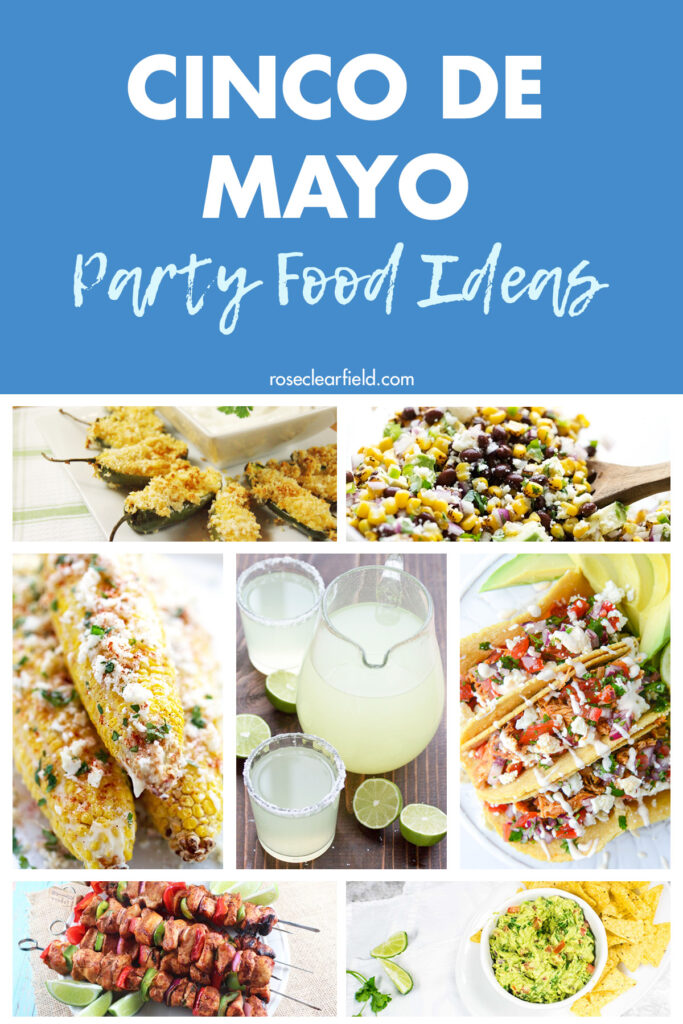 More spring and summer menu planning resources:
Save
Save
Save
Save
Save
Save
Save
Save
Save