I'm sharing just a few of our family highlights from the past month!
This month's update is basically the all things holiday update. Aside from a bit of sickness (thankfully the worst of which was early in the month before the major holiday events), this past month has been amazing.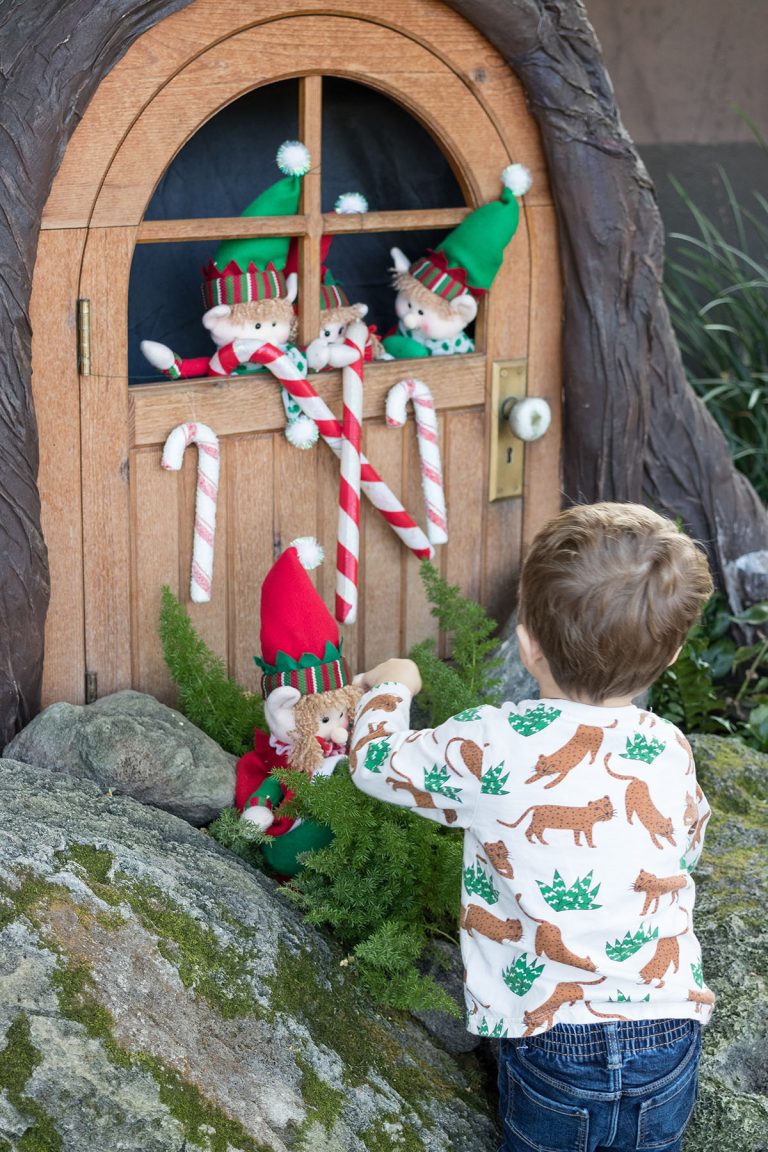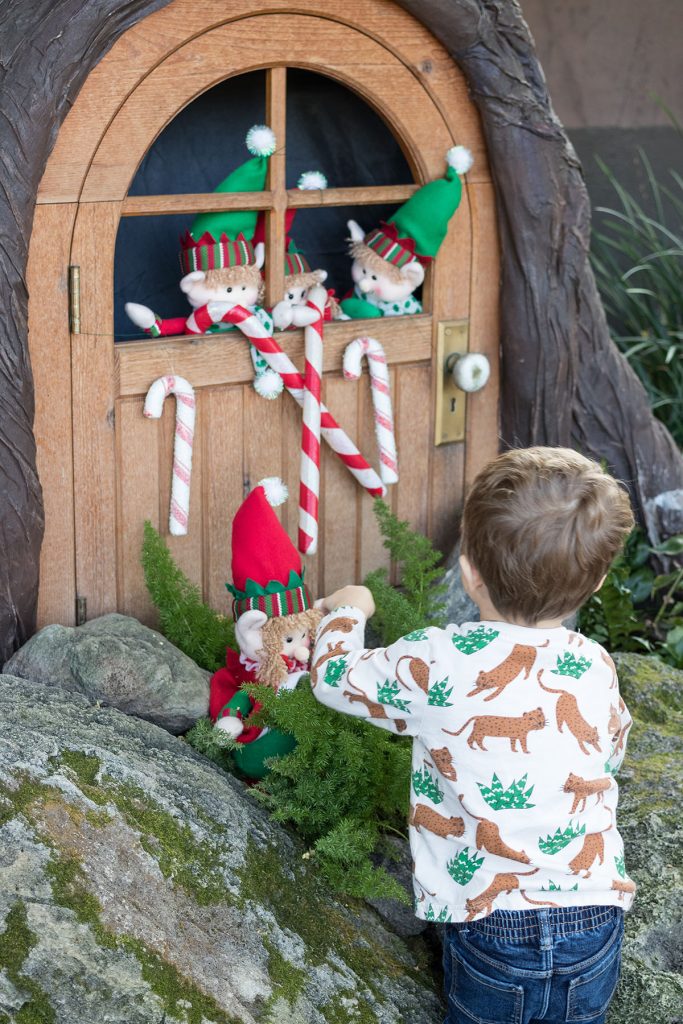 Tommy and I kicked off the month visiting the holiday show at the Domes.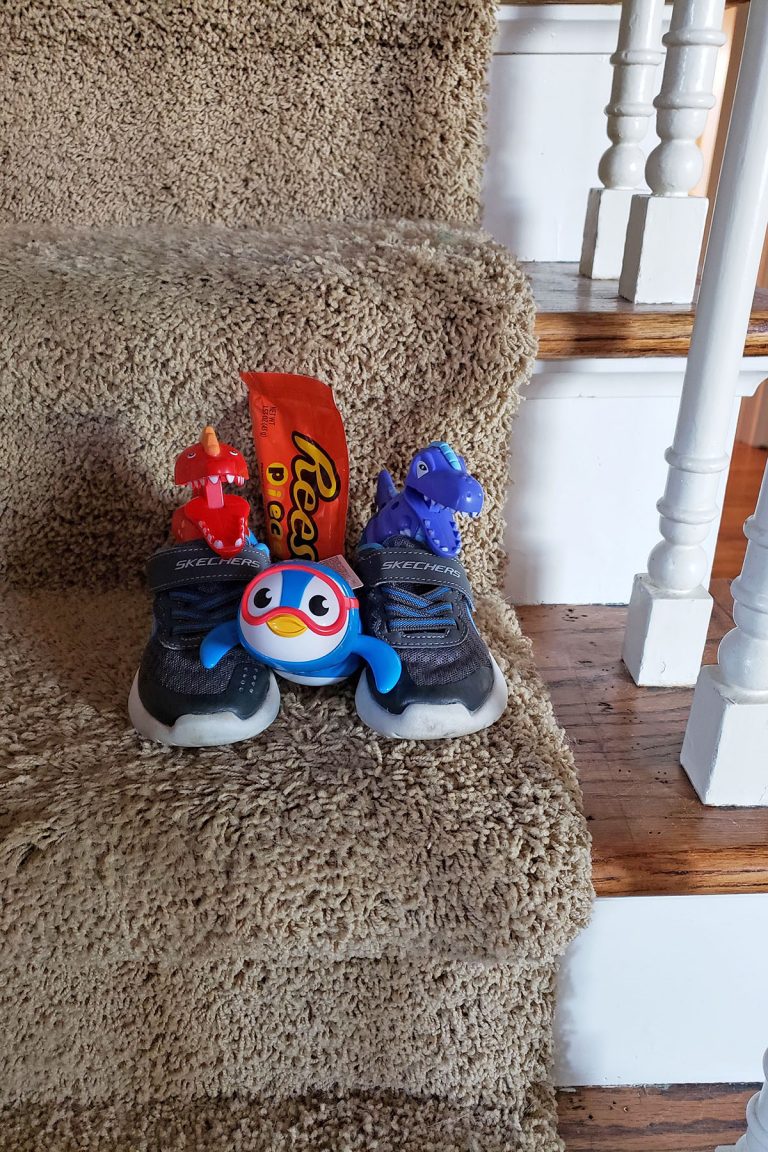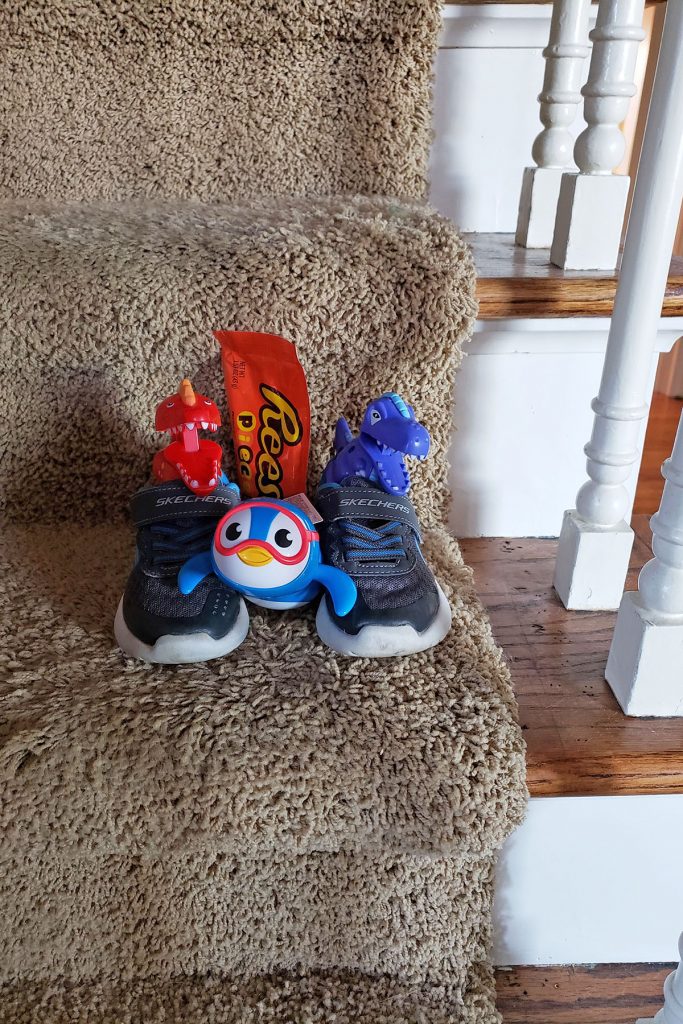 We celebrated St. Nicholas Day with Tommy for the first time this year.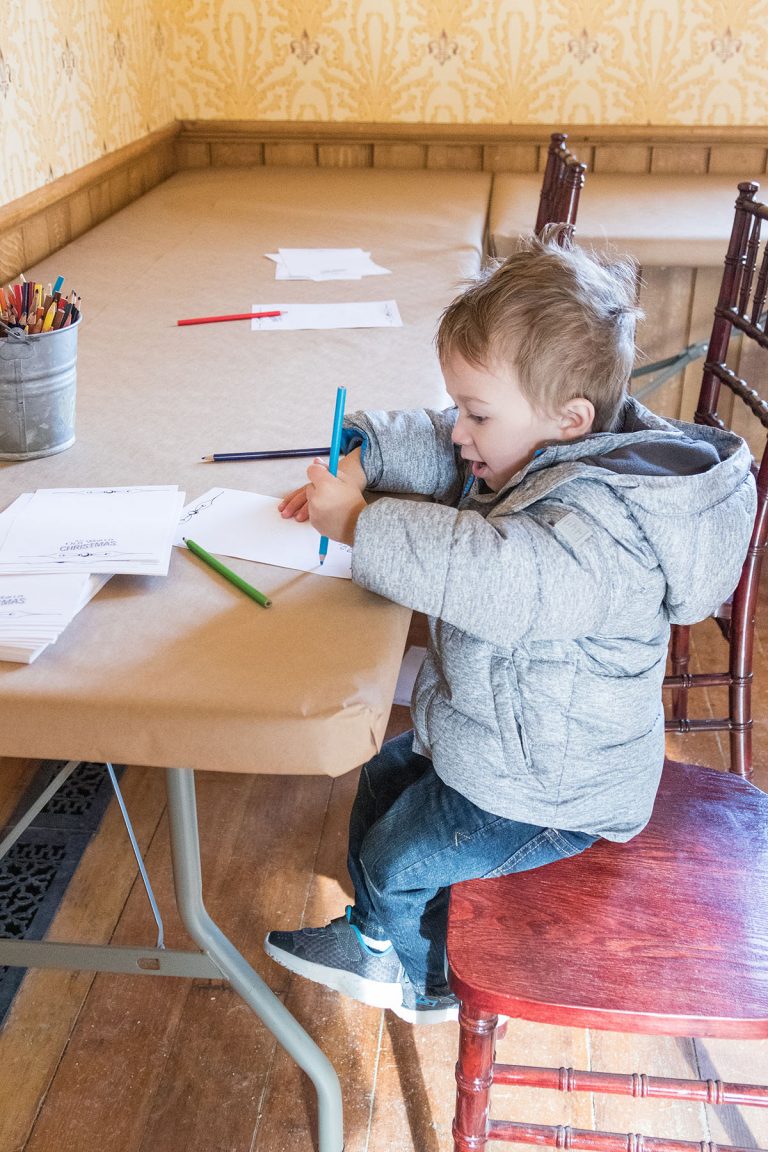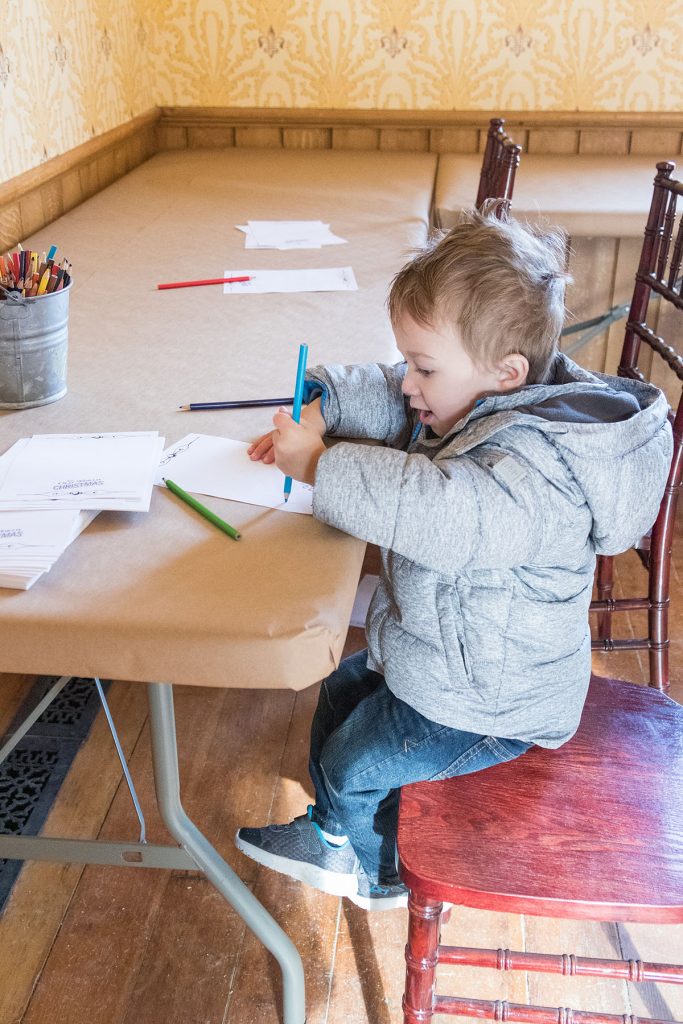 This year we also made it to Old World Wisconsin for one of their Christmas weekends. I've been to Old World before but not in five or six years and never at Christmas. Tommy and I went with some friends who have a little girl about eight months older than him. Tommy's favorite part of Old World Wisconsin was riding the horse-drawn carriage. He really likes horses these days and was so excited to see them up close. On the second ride, we sat right at the front, and the driver let Tommy "help" drive the horses, which made his whole day.
I've spent a good portion of all of my adult Christmases driving to everyone else's holiday celebrations. I've majorly burned out on a lot of it and am tired of fighting to carve out a little family time for the three of us. I also don't like pushing Tommy through long days of holiday events without naps. Additionally, Jake took off 10 days straight around Christmas this year, the longest he's had off all year. I was feeling a little selfish about that time off. So I put my foot down this year, and the three of us spent Christmas Eve and Christmas Day on our own. It was one of the best things ever.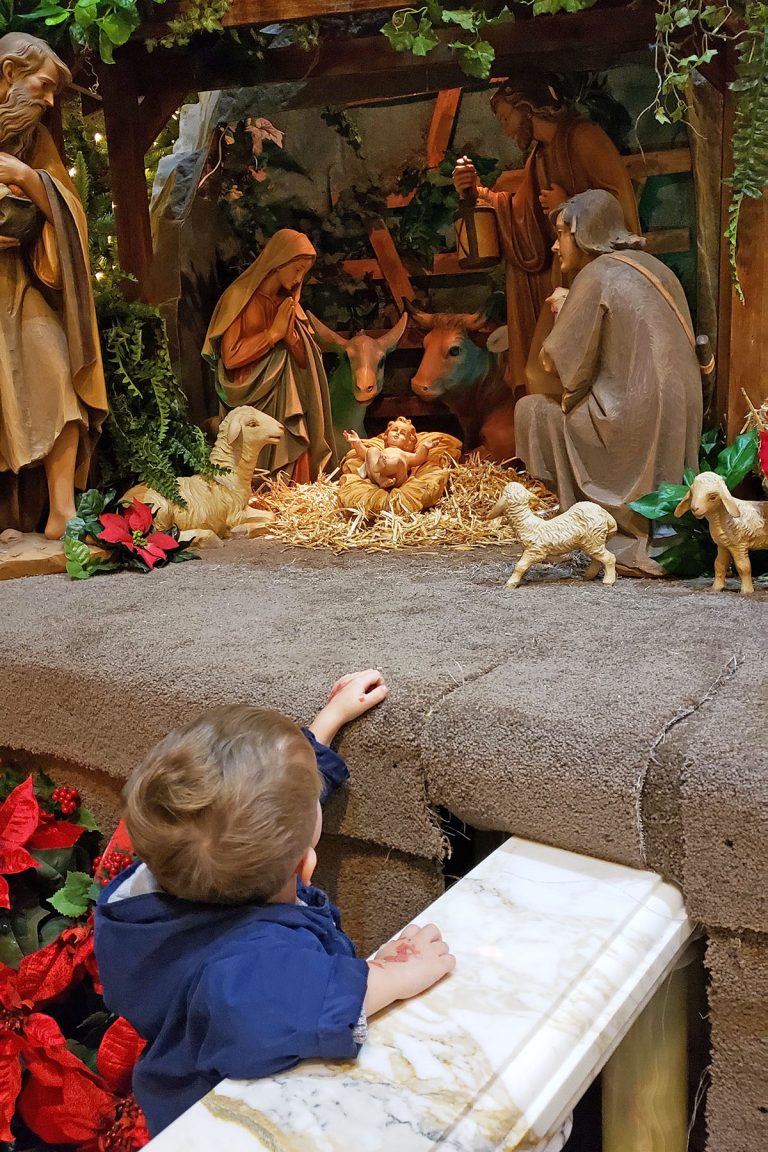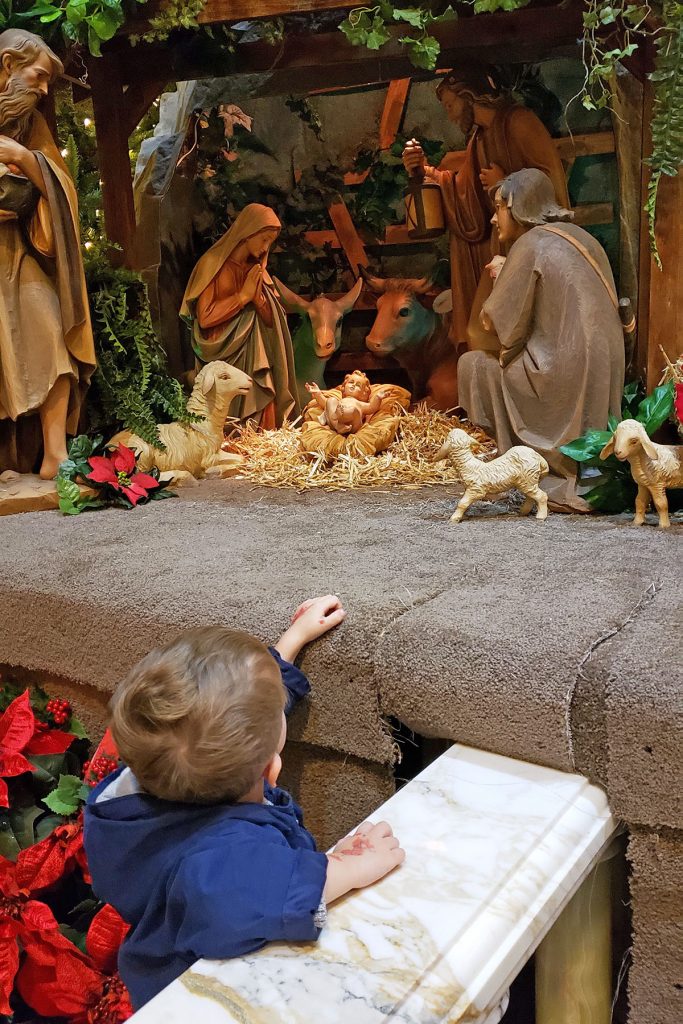 We went to Mass at St. Stanislaus on Christmas Eve. Tommy napped in the car on the way there and did pretty well through the Mass, all things considered. We hadn't been in St. Stan's in about five years. We were blown away by all the recent renovations. The church is so beautiful, especially at Christmas. It was a lovely Mass and packed with young families, which was a nice change of pace.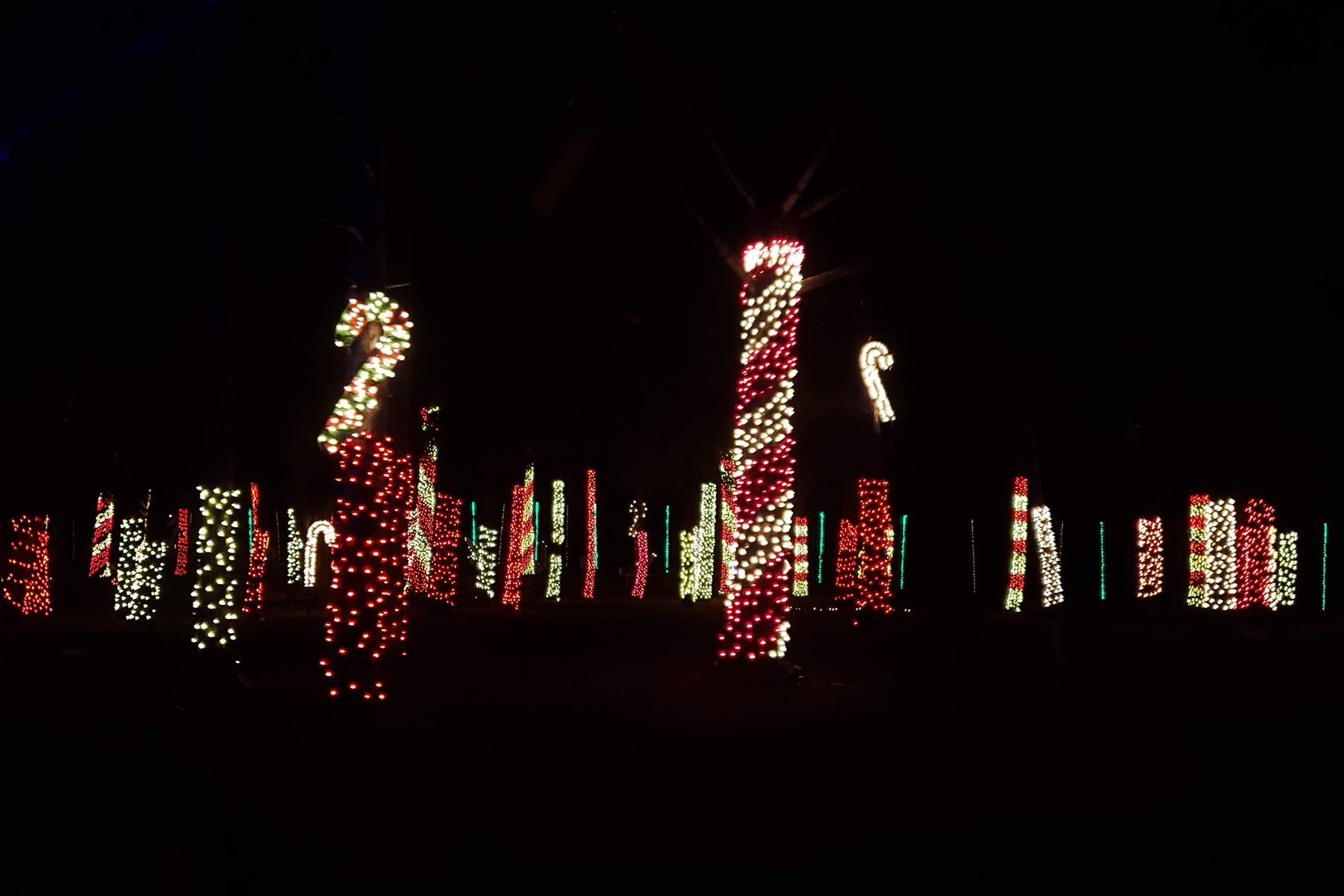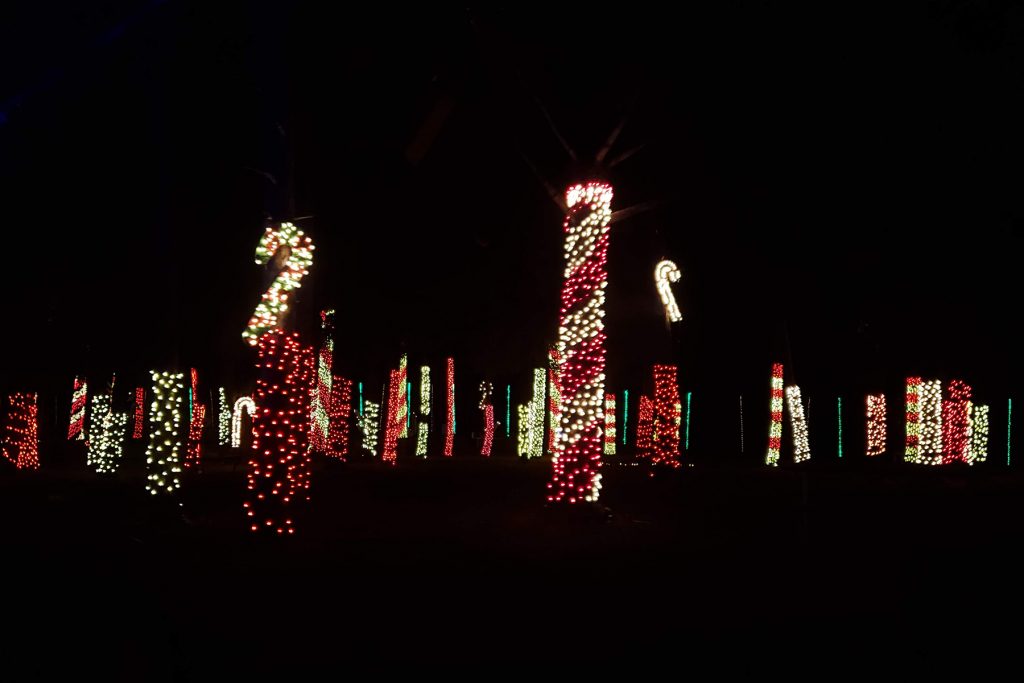 On the way home from Christmas Eve Mass, we drove through the Christmas Carnival of Lights. I really didn't know what to expect, but it was definitely worth it. The lights displays are impressive, and the drive spans the better part of a mile, making for a large show. It wasn't nearly as busy as the Boerner Botanical Gardens show (which we didn't do this year, but I keep hearing about the crazy lines).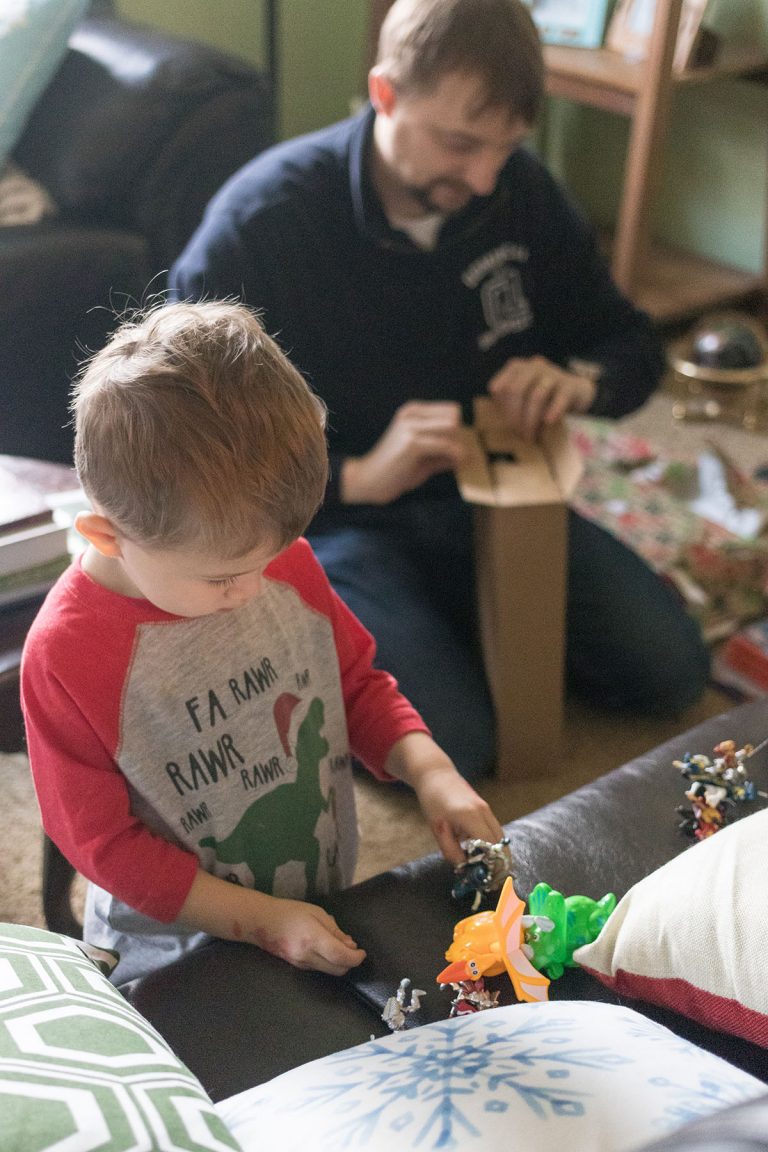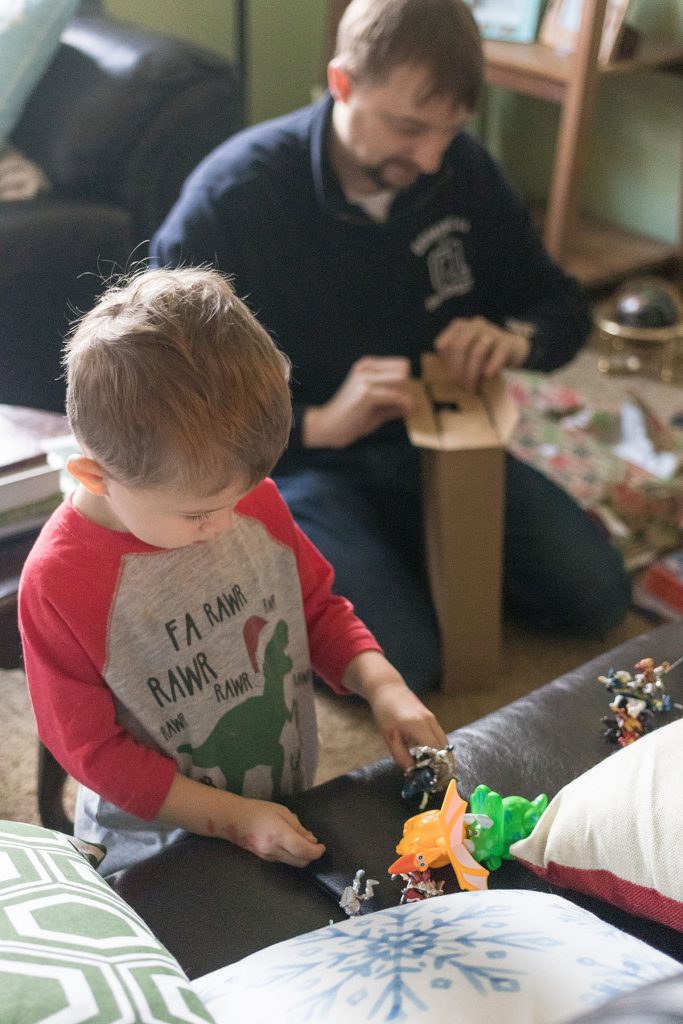 Tommy is at this great age for Christmas where he's old enough to get into it and enjoy everything but not so excited that he can't sleep and is waking us up at the crack of dawn to open presents. On Christmas Day, we got to have a slow start to the morning and start breakfast (the Pioneer Woman's baked French toast) and presents around 10:00 a.m. Yes, I know it won't last, so I'm enjoying it while I can.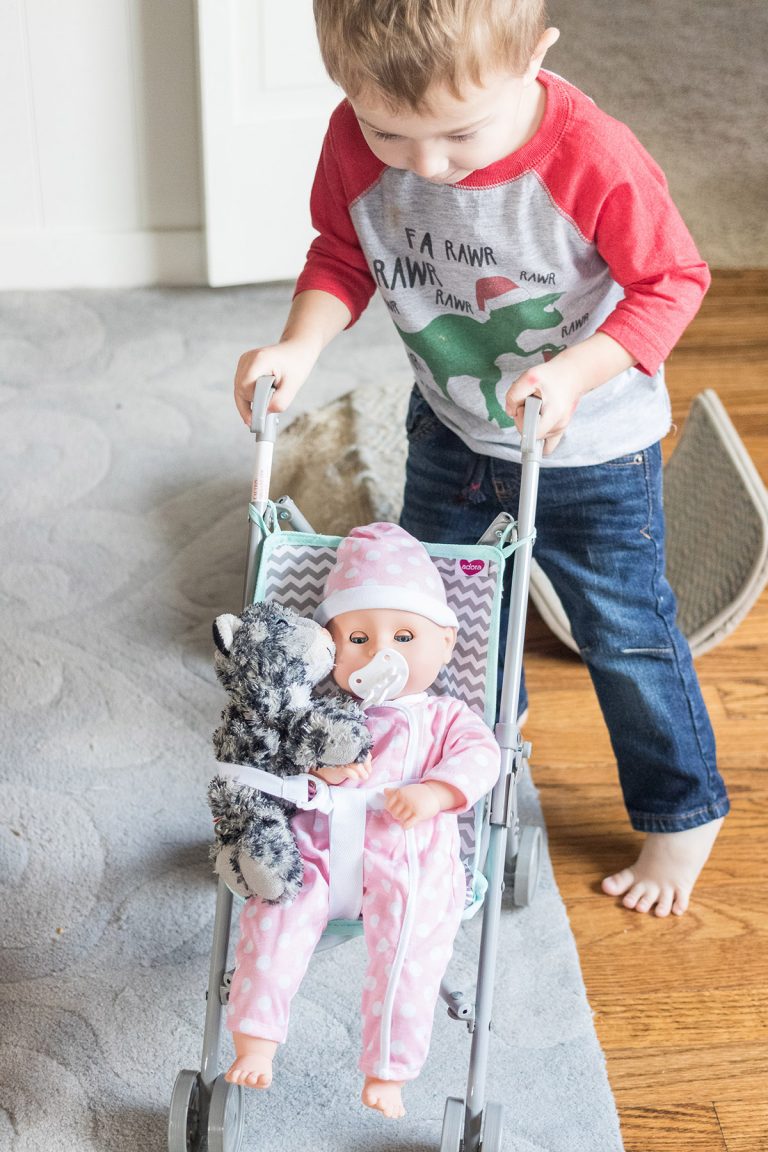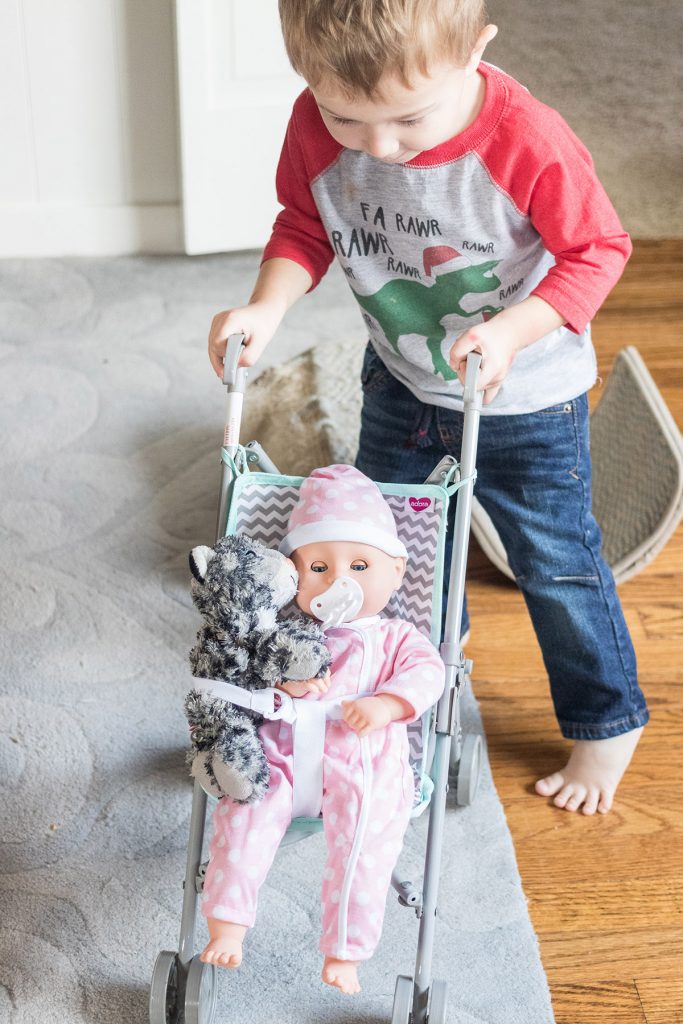 I wanted Tommy to have lots of time to enjoy opening his presents and playing with them as he wanted without rushing through everything. And he got to do exactly that. There were a couple of times that I specifically had him open presents I knew he'd want to play with right away, so I could get a few things done (like start How Sweet Eat's chicken and dumplings for dinner). The rest of the time he got to set the schedule, and it worked out great.
The one other notable event from Christmas Day is that I made a cake (a favorite recipe from one of Jake's grandmas), and we blew out a candle for Jesus' birthday. Tommy loved it so much that we had to light a candle that he could blow out pretty much any time we ate cake the rest of the week.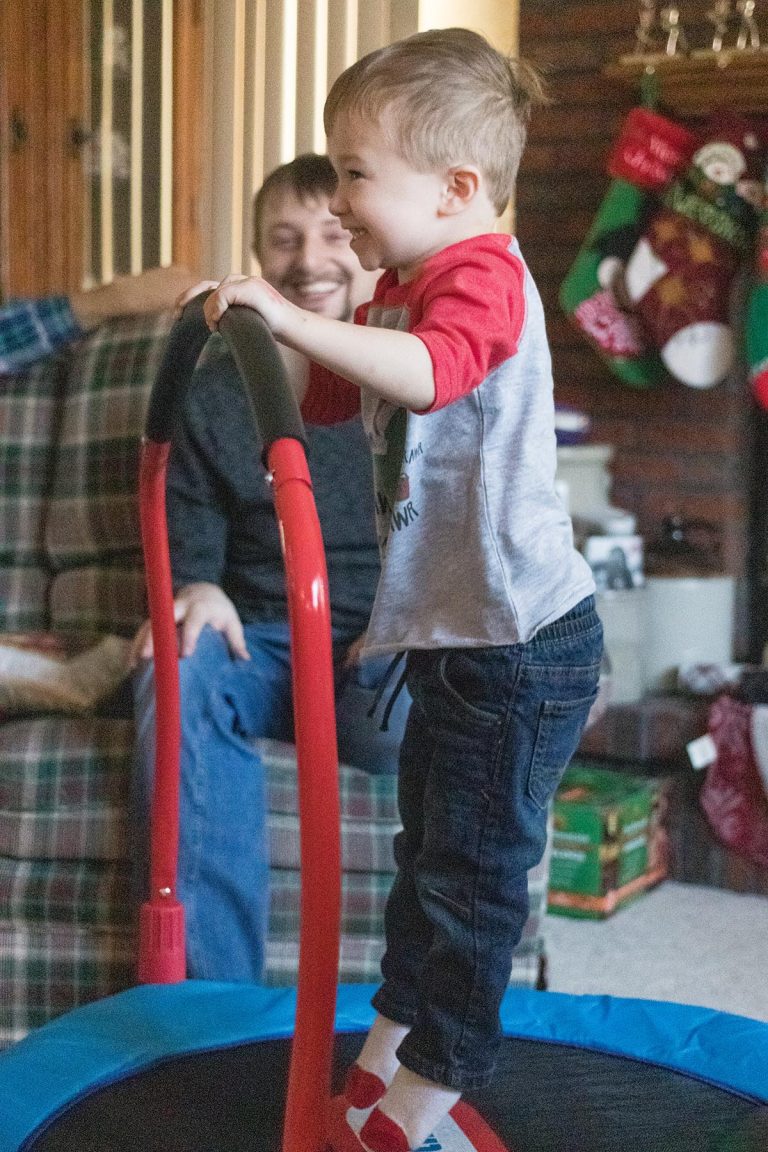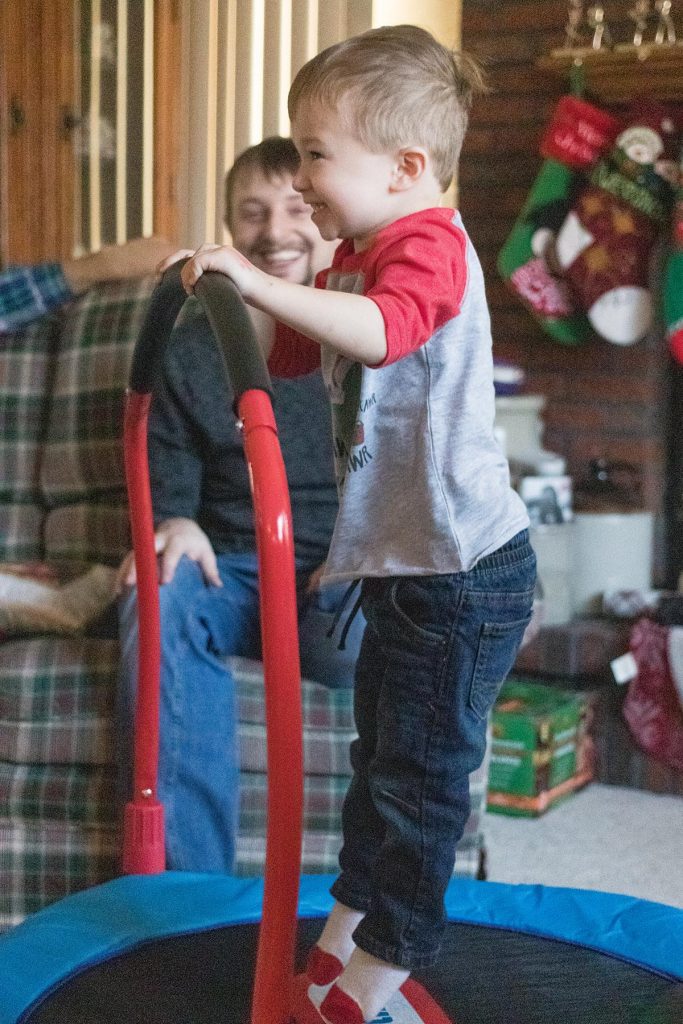 We saw other family throughout the entire rest of the week surrounding Christmas. Tommy's birth family came down to visit and exchange presents the weekend before Christmas. We saw Jake's parents a couple of days before Christmas and then his entire immediate family briefly the day after Christmas. My parents came up for a couple of days after Christmas. We were even able to Skype with my brother and his wife who live in Paris during my parents' visit.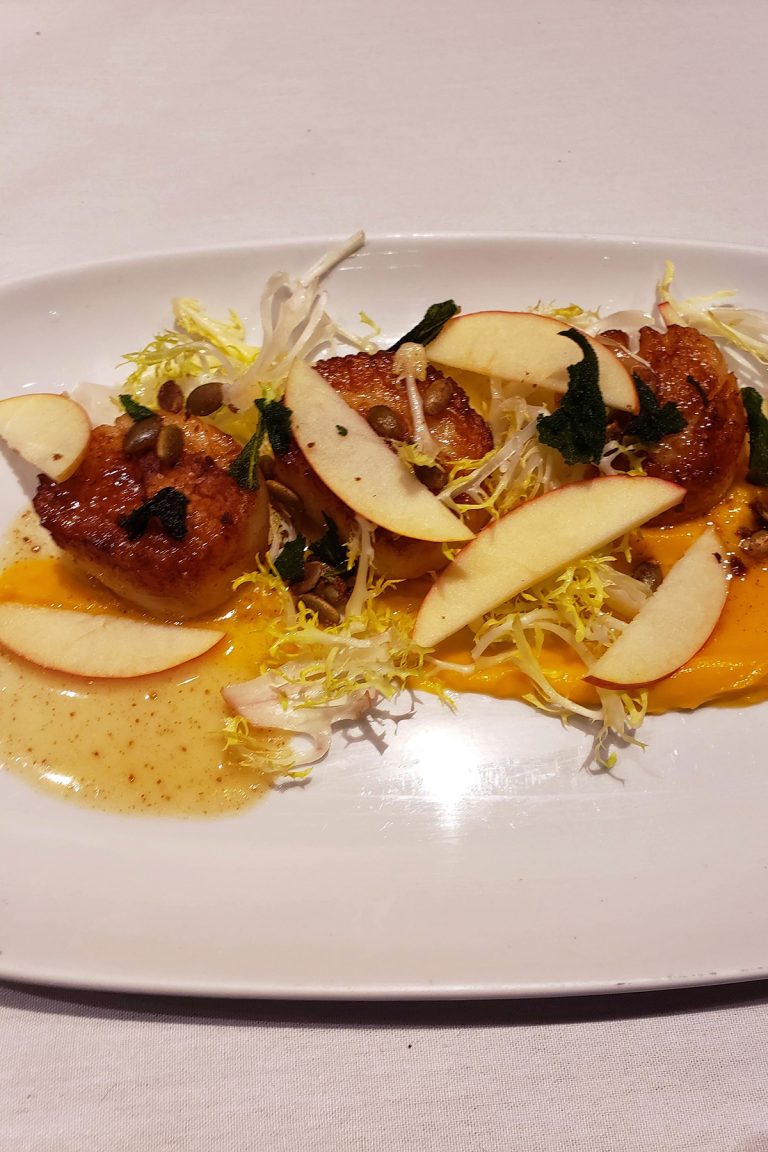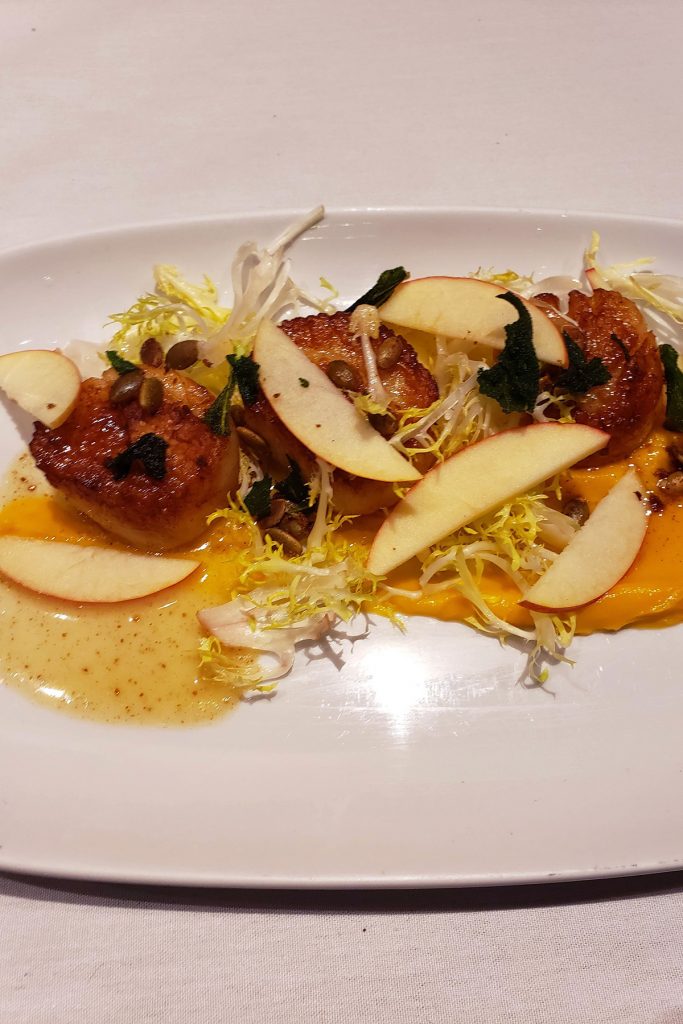 Jake and I celebrated our wedding anniversary a little early when we saw his parents right before Christmas. We went to Butcher & Barrel for the first time. I expected it to be good, but it completely blew our expectations out of the water. It was some of the best food I've had in a long time, and the entire experience was really nice. If you're local, I highly recommend it.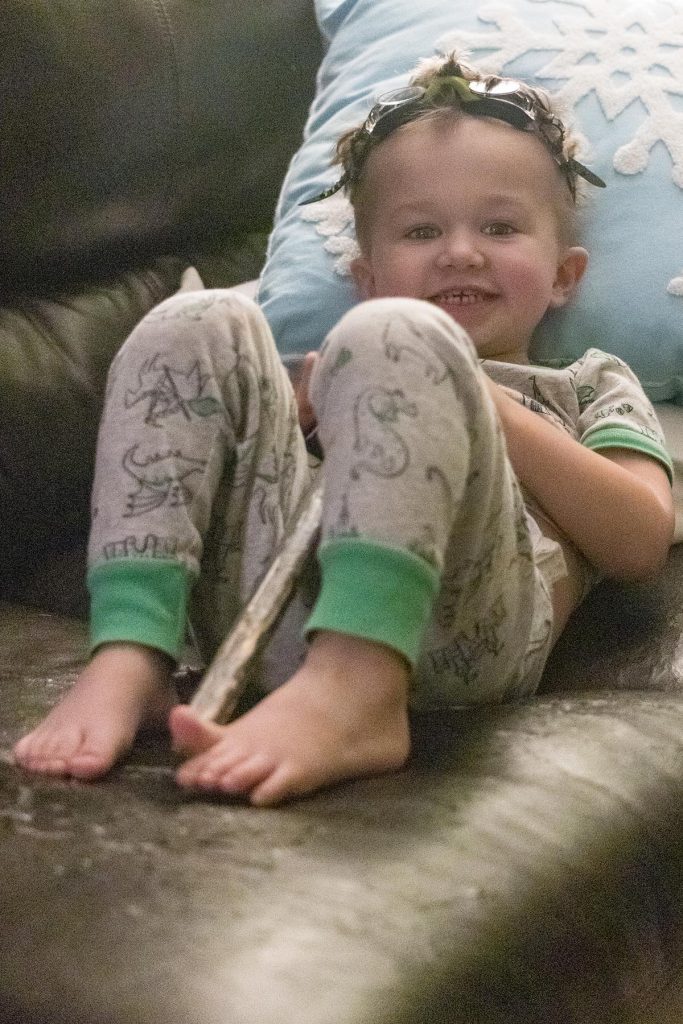 The nice part about having so many events during the first half of Jake's time off is that it left his final days off around New Year's almost completely unscheduled. Jake worked over Thanksgiving. Almost every bit of time he was off got filled up quickly. While it was a drag having such a crazy Thanksgiving, it made for a very relaxing Christmas. We didn't have any errands, appointments, household projects, or other major things to get done. We actually enjoyed a lot of time off at home, which hasn't happened in ages.
Jake taking off so much time for Christmas made for a great end to the year. Here's to a fantastic 2020!
Head to the family section of the blog for all of my Tommy baby toddler/updates, general family updates, and other family happenings.