This fall I partnered with Sola Wood Flowers to create a beautiful seasonal display for our entryway.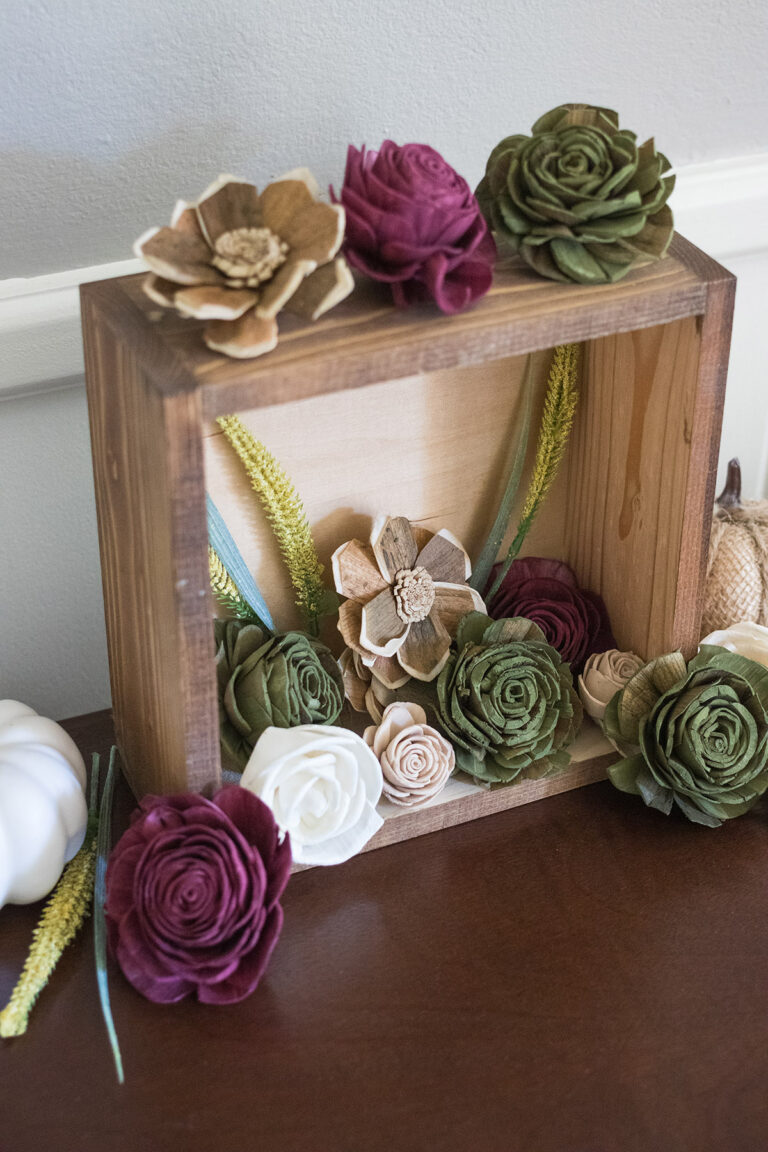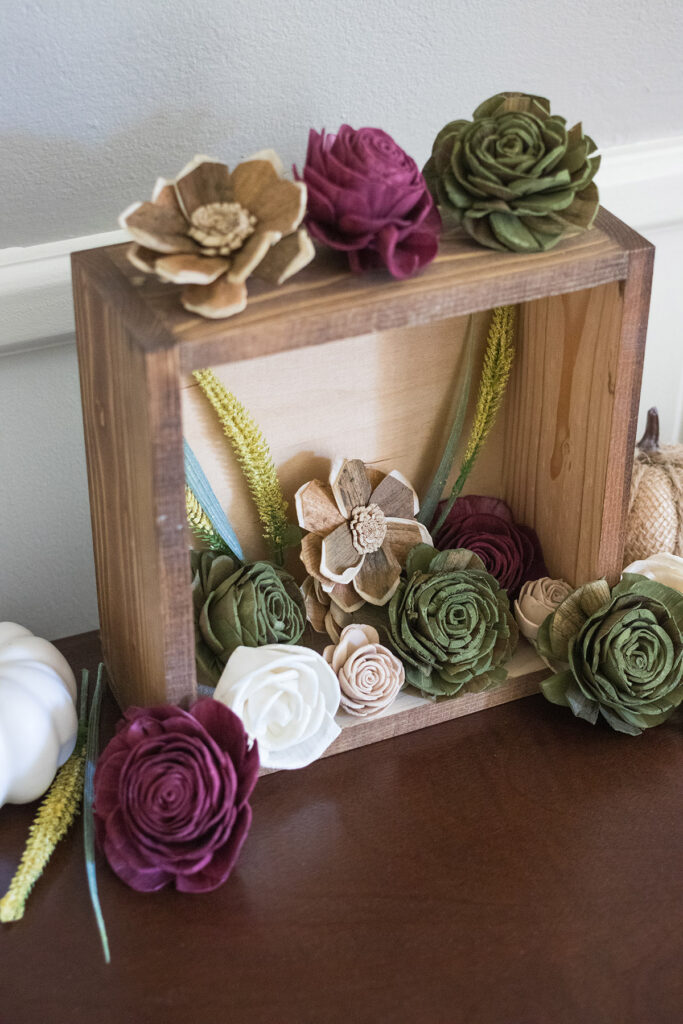 [Disclaimer: I received free products and an affiliate link from Sola Wood Flowers in exchange for writing this post. As always, all opinions are 100% my own.]
I was so excited when Sola Wood Flowers contacted me about a partnership. Wood flowers are exactly the type of material I gravitate toward for seasonal decor and other DIY projects. Sola Wood Flowers are timeless, beautiful, and versatile and come in a wide range of colors. You can also purchase raw flowers and dye them yourself for even more color options.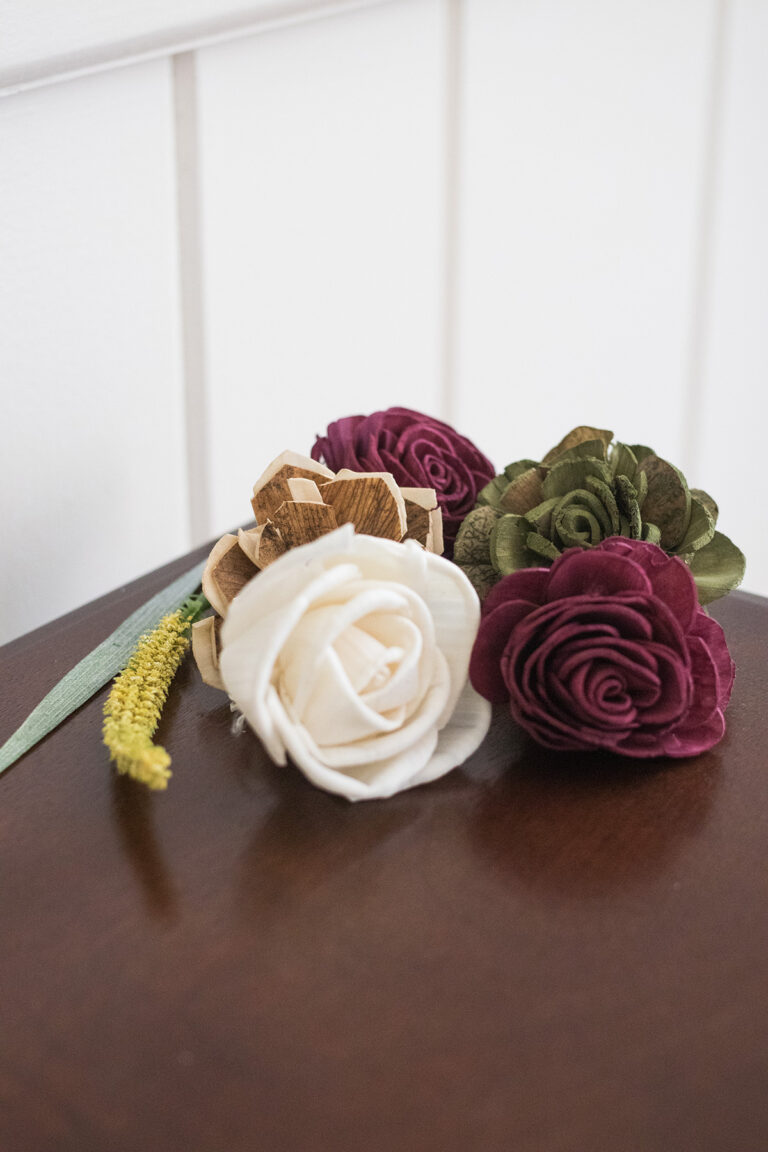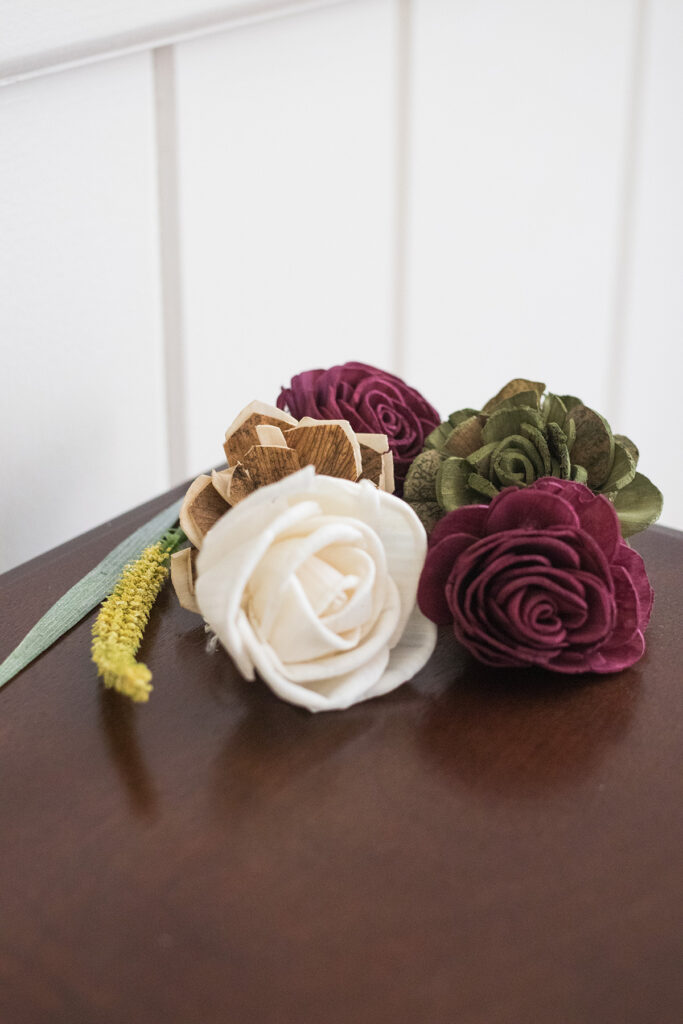 I knew that I wanted to create an autumn display, and I knew that I wanted to keep it really simple. I'm not even sharing a tutorial. This is simply a very easy way to style your new flowers to create beautiful home decor.
I selected the marsala and moss flowers, the medium square centerpiece box in provincial brown, and the flocked faux wheat bush in yellow. The display you see here features all 25 flowers in the set and just a small selection of the wheat bush. You can snip the wheat bush easily with heavy-duty wire clippers to use the yellow wheat and leaves exactly as you like.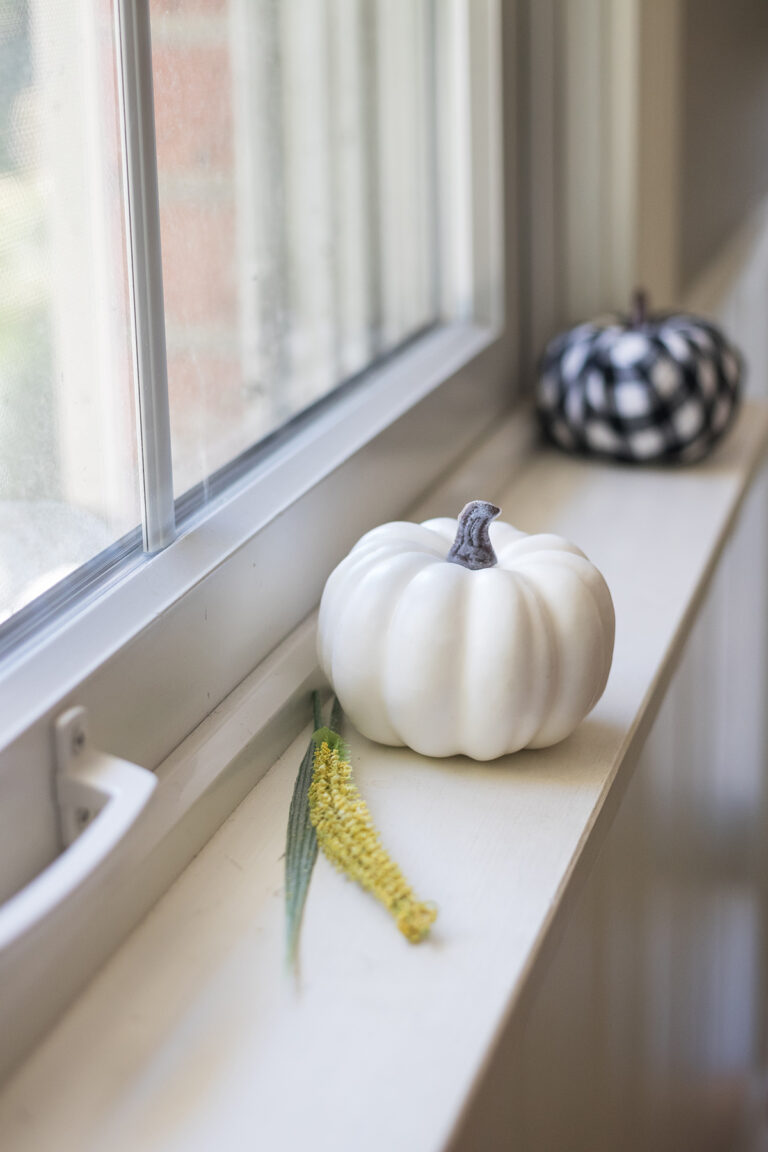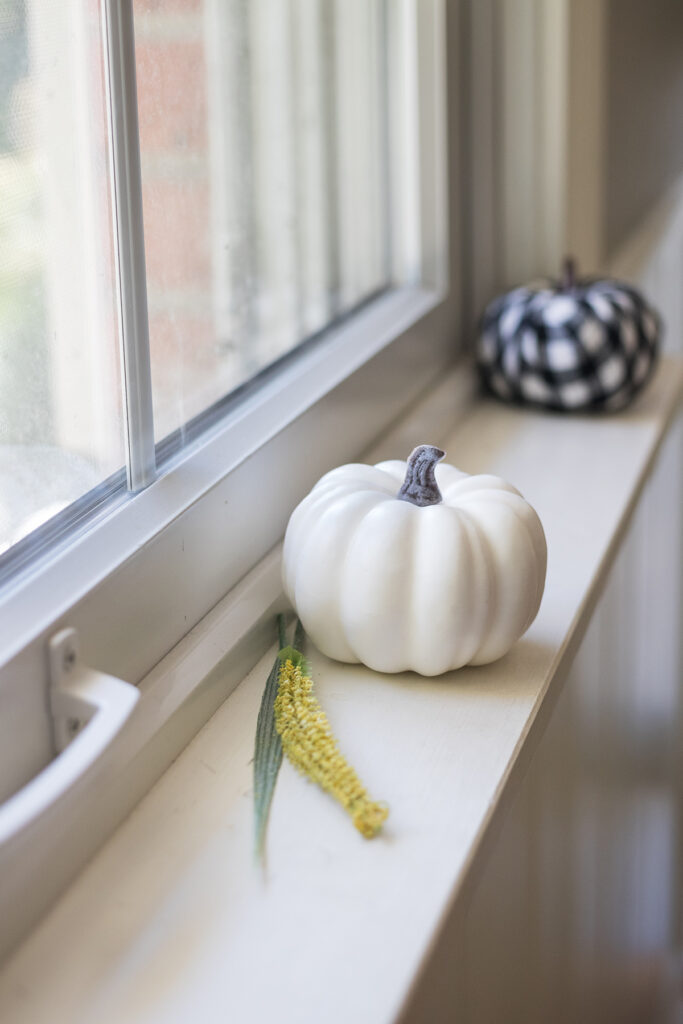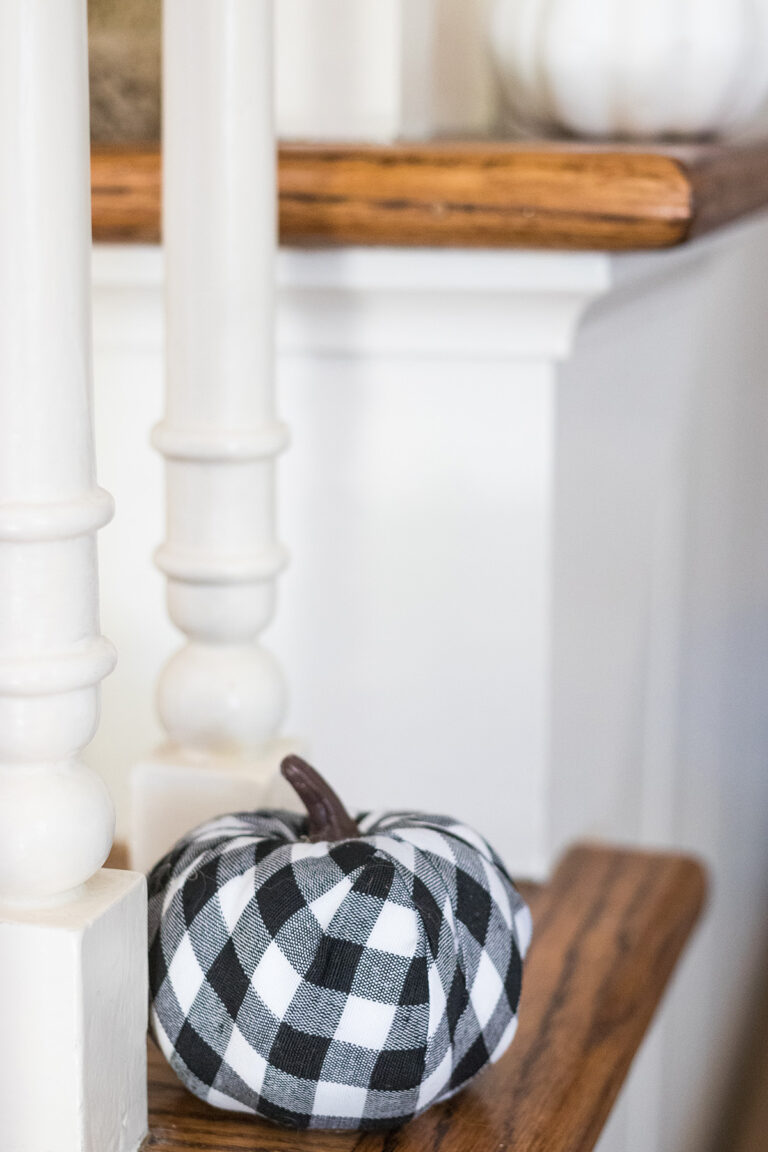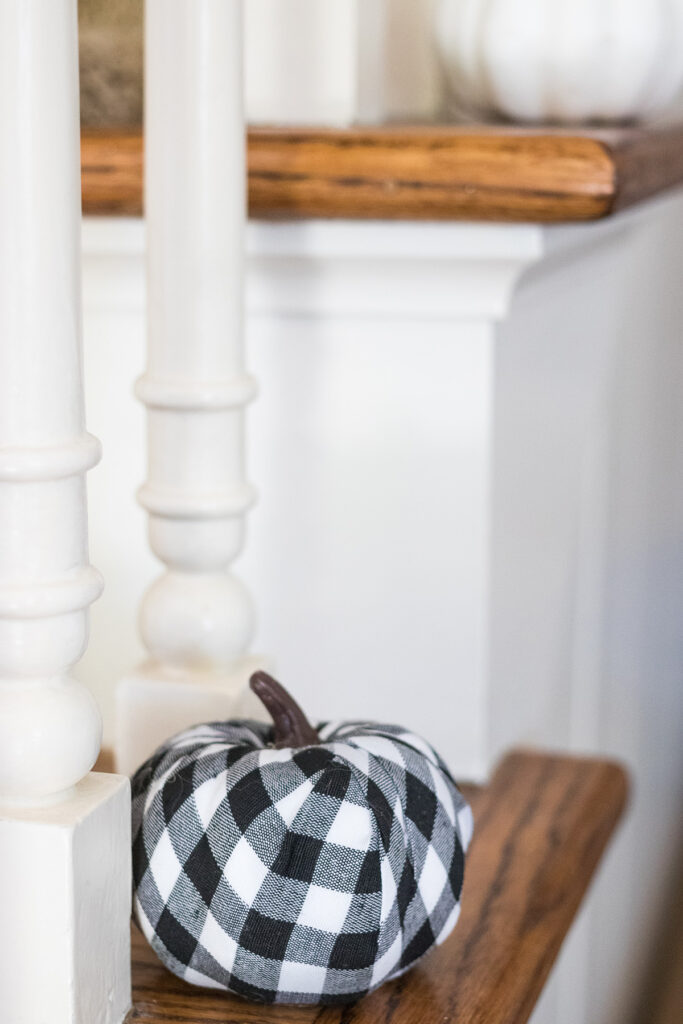 Then I added a few fabric pumpkins. The display on our entryway table just needed a few of them to fill things out perfectly. I had enough pumpkins left over to display them on the entryway windowsill and staircase as well.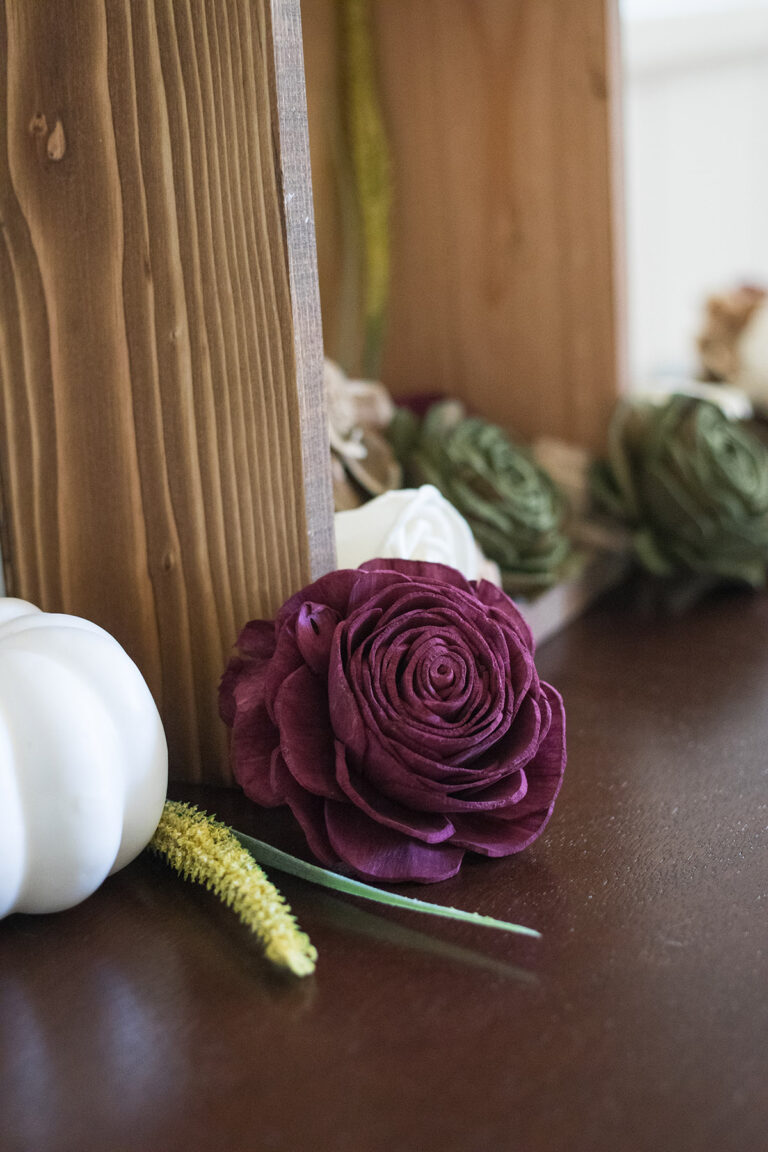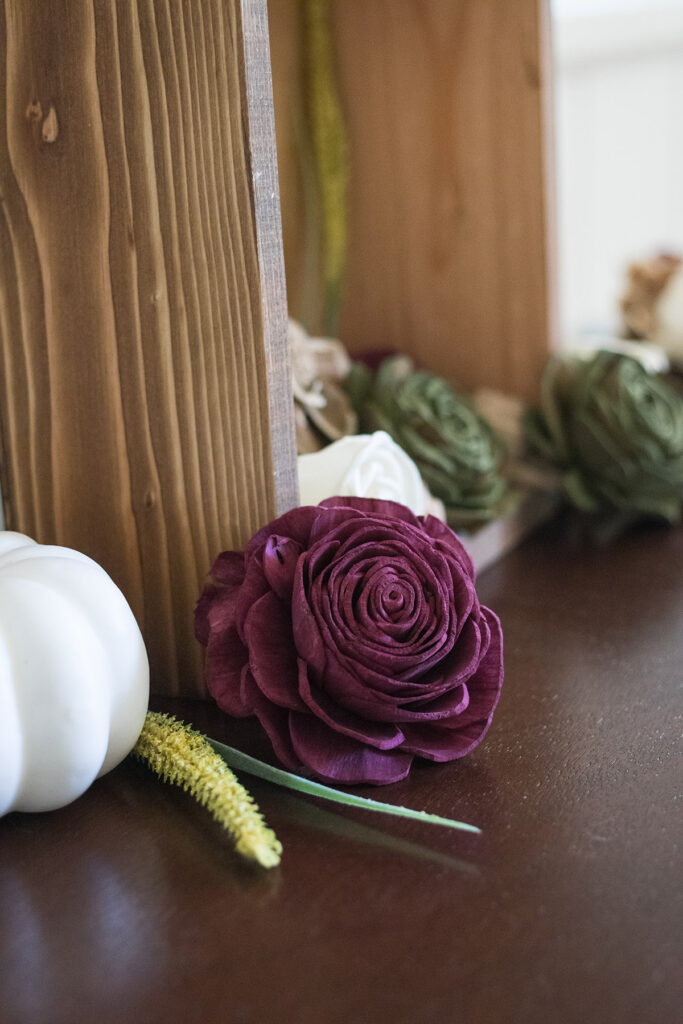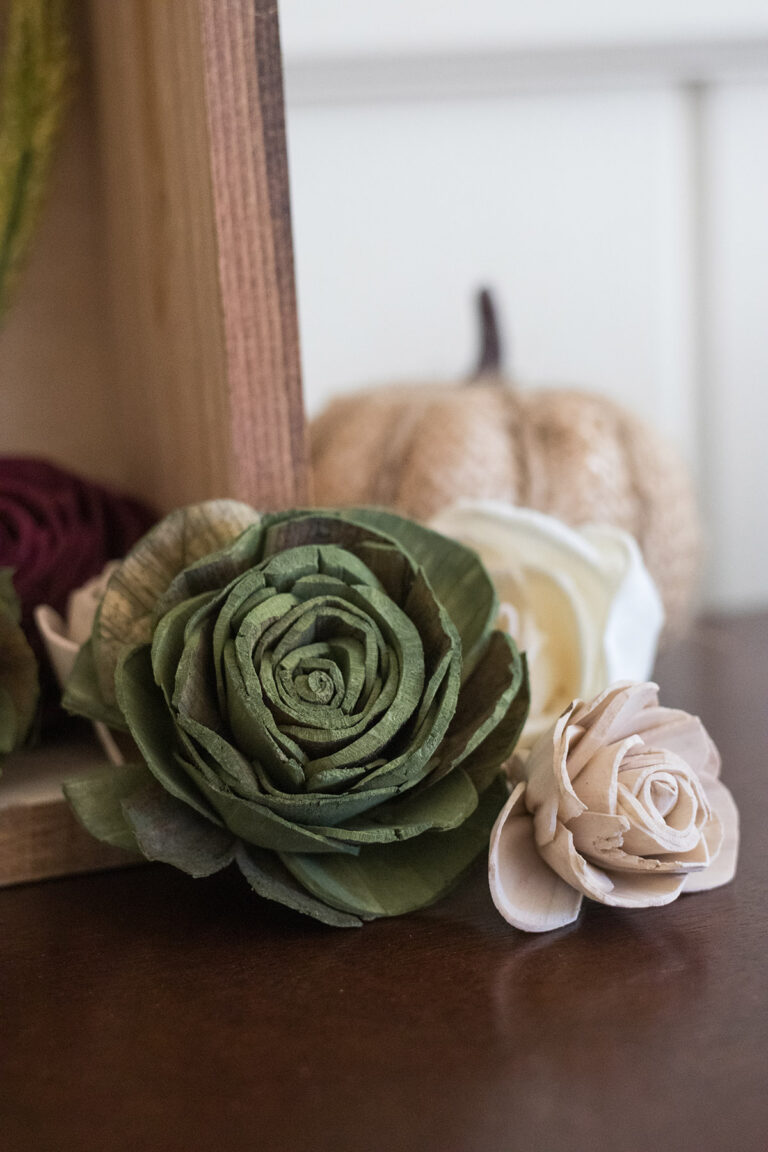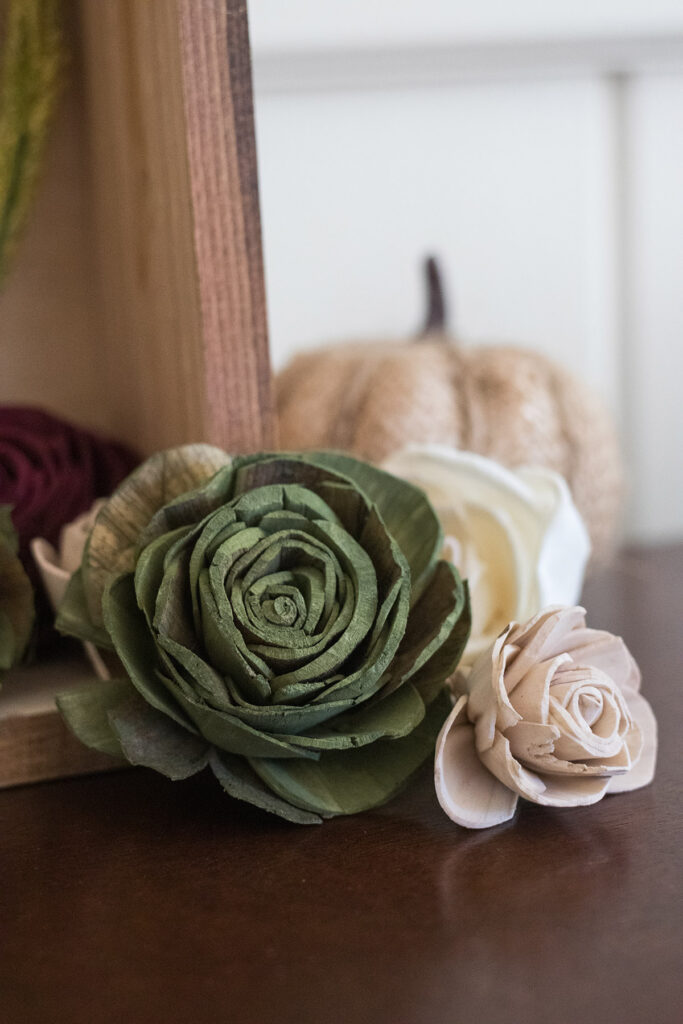 I just had to share a little more of the flower detail.
My best advice for creating this sort of display is to work in odd numbers and to keep experimenting until you're happy with the result. Arranging items in odd numbers tends to create displays that are more appealing, memorable, and effective than even-numbered groupings. [Source] Many people believe that three is the best number. For this sort of display, I definitely wouldn't feel limited to three. Five, seven, and nine all work well, too.
If you feel stuck or can't decide if you like the aesthetic, step away for a while and see how you feel when you come back to it. Getting a second opinion from a trusted friend or family member may prove helpful as well.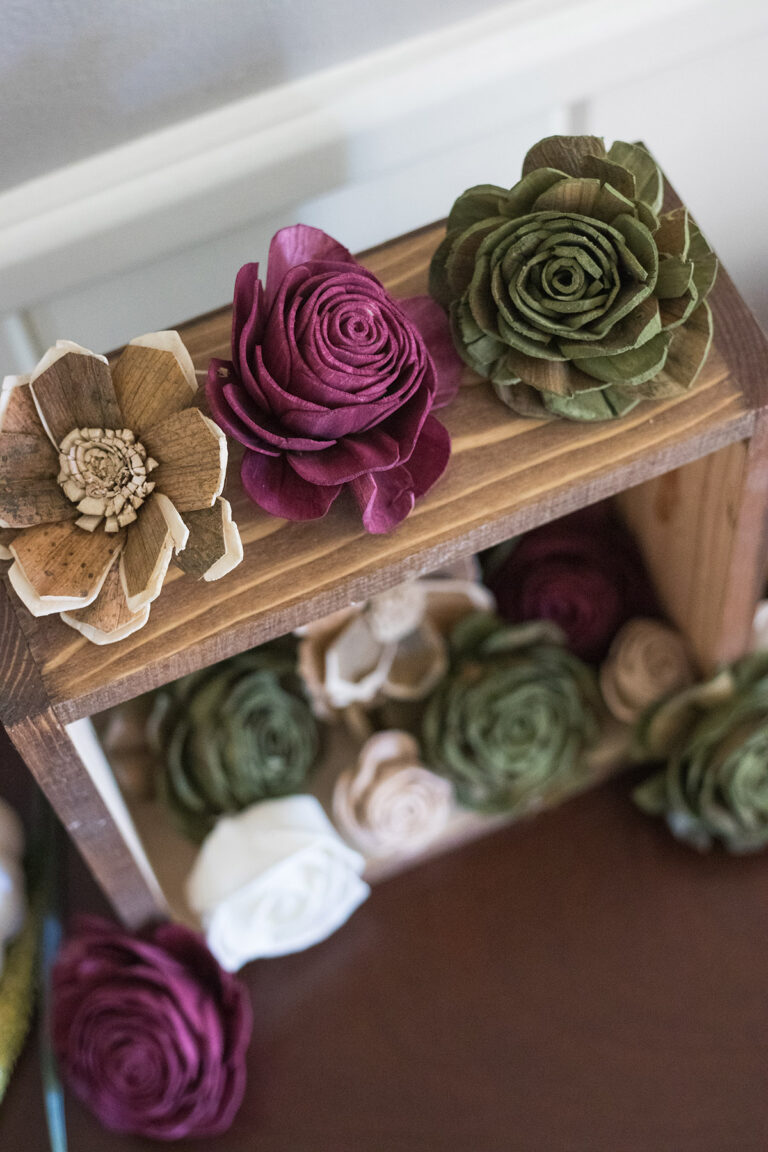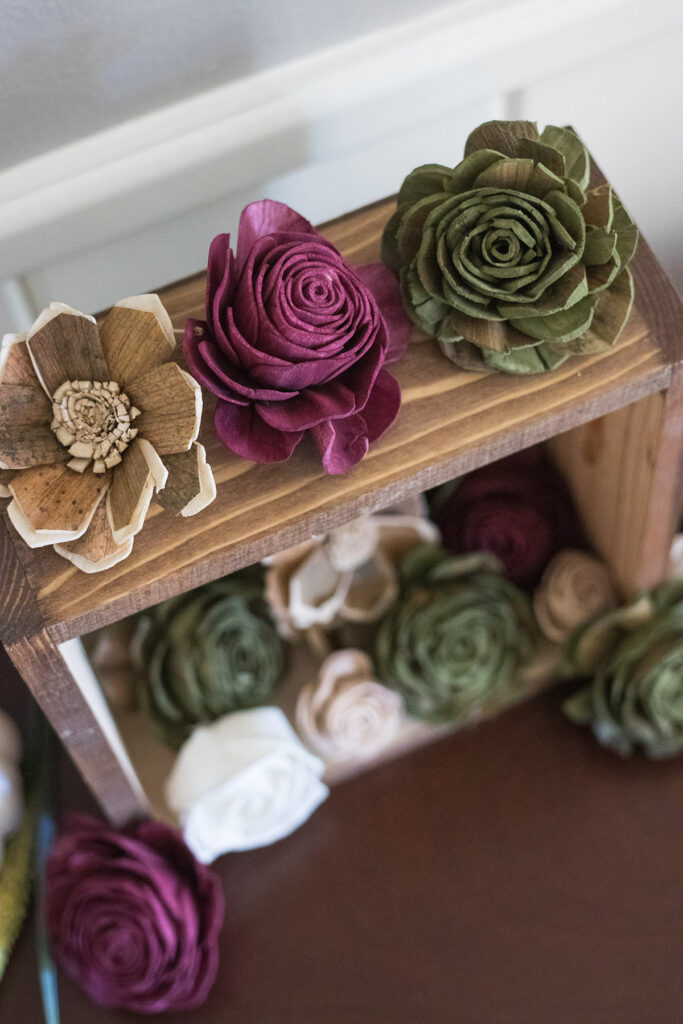 I know that seasonal decor can seem overwhelming and not worth the hassle. As long as you limit your seasonal displays and choose items that are simple to set up, you'll be able to change out your displays in a matter of minutes. Switching out even a few decor pieces periodically refreshes your entire home, making it welcoming and ready for the season ahead.
This sort of seasonal display is so cheerful and whimsical and sure to impress everyone who comes over. Even when you don't have a lot of family and friends visiting, I guarantee it will still make every day a little better seeing such a nice display when you come in the house or pass through the entryway.
Of course, you shouldn't feel limited to creating an entryway display. I love this sort of decor for a living room mantel, kitchen island or countertop, or dining room table.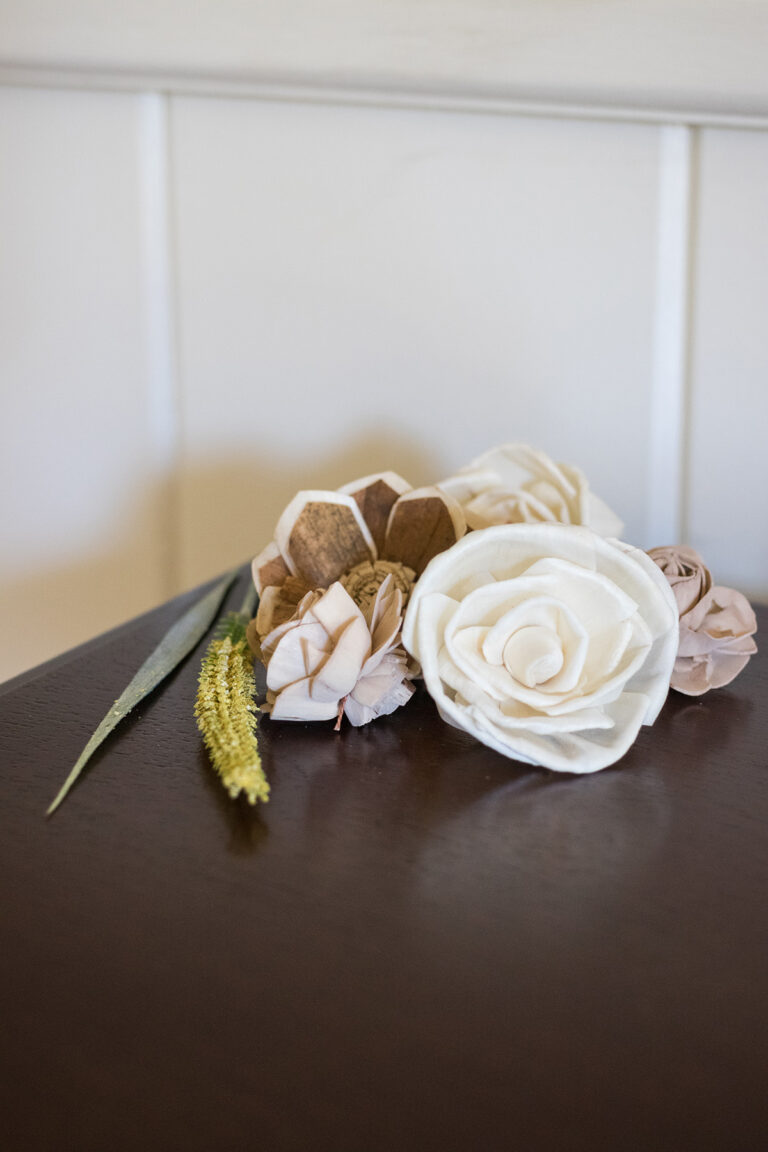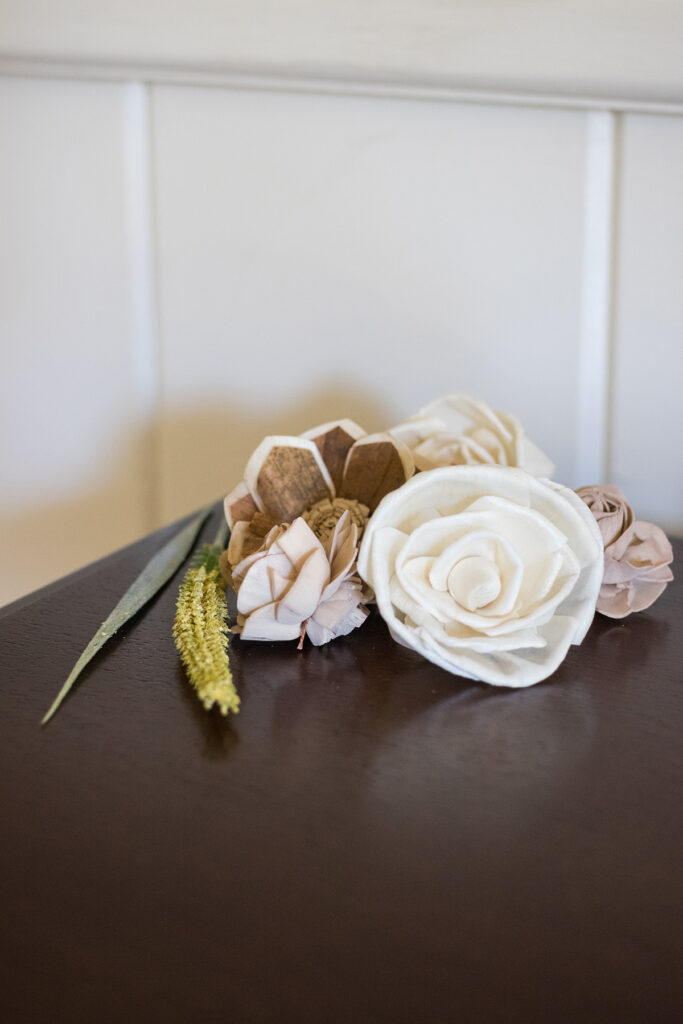 I highly recommend Sola Wood Flowers to anyone looking for beautiful, affordable DIY home decor materials. Sola Wood Flowers is also very popular for weddings. They sell everything you need to make your own bouquets with ease. Wood flowers cost a fraction of professional bouquets and create a lasting memento that you'll cherish for years to come. From full kits to raw materials, you can design exactly what you want to fit your wedding aesthetic.
Sola Wood Flowers also has a Sola School with a wealth of tutorials and articles to provide inspiration and give you all of the assistance you need with wedding bouquets and centerpieces and other decor projects. They also have an awesome customer support system to answer all of your specific questions quickly and professionally.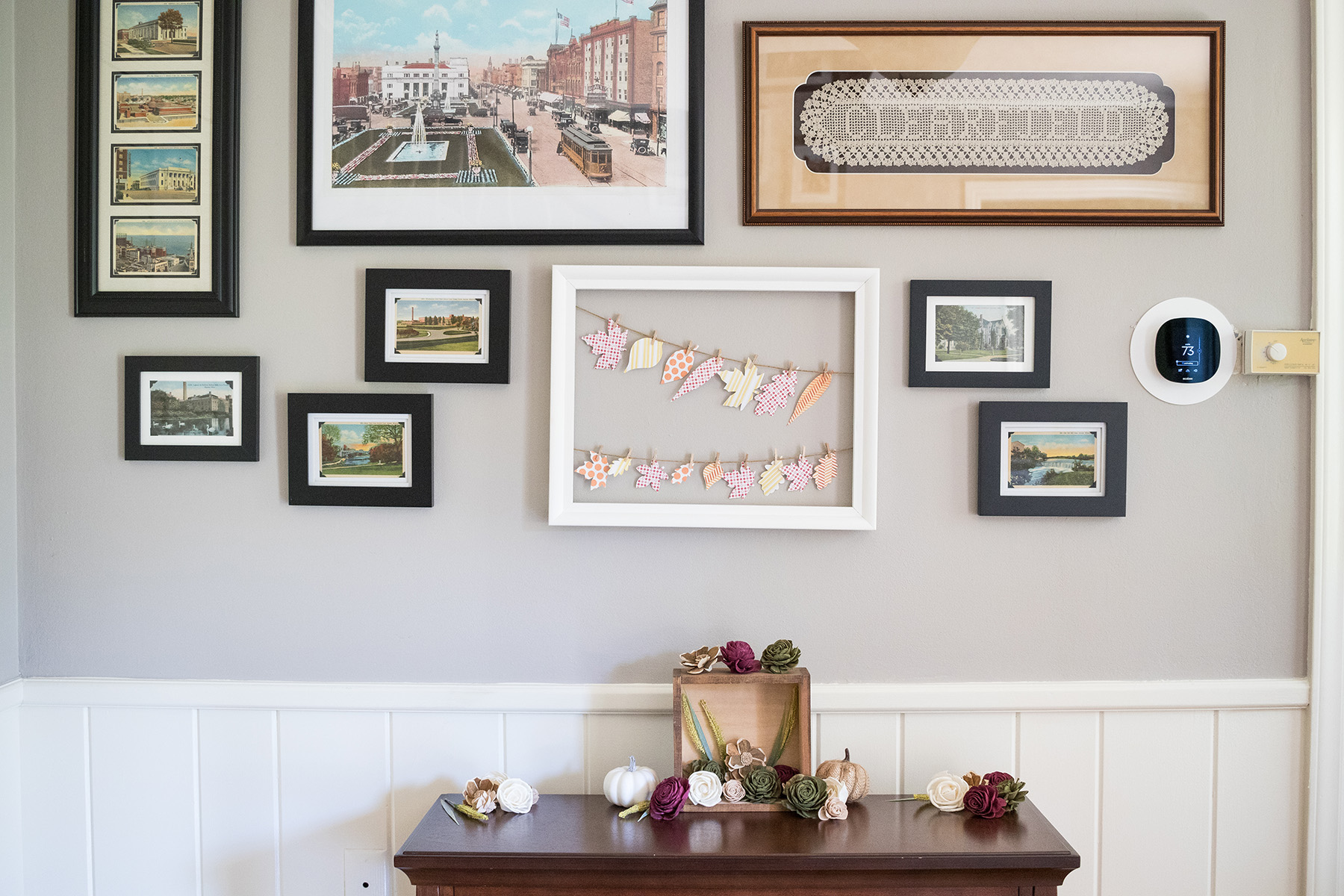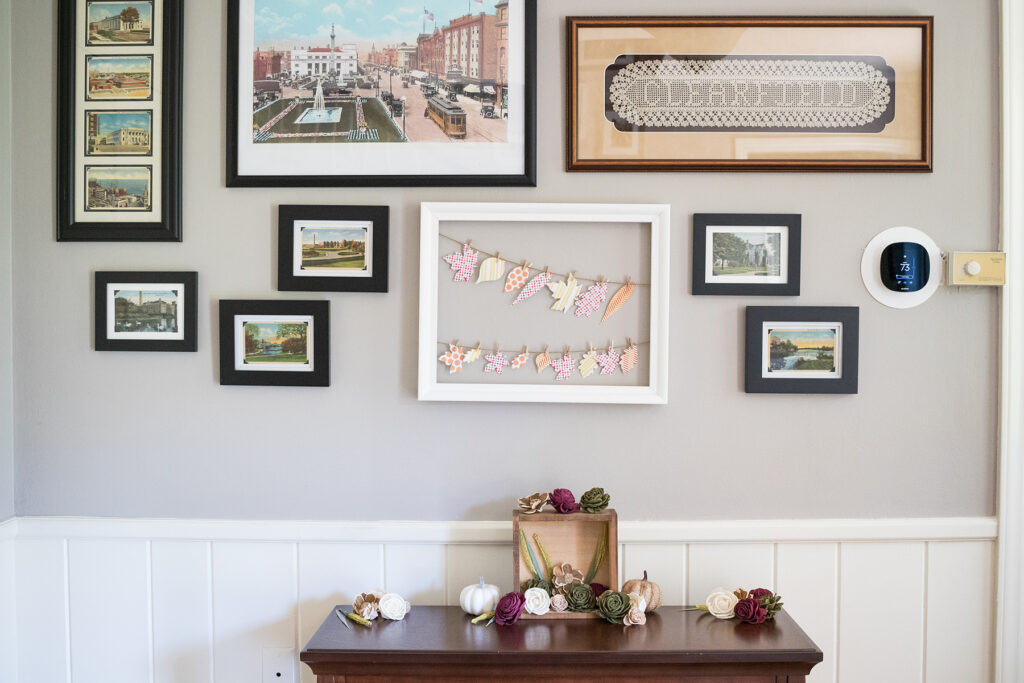 [Disclaimer: Again, Sola Wood Flowers sent me free products and gave me an affiliate link in exchange for writing this post. I do earn a small percentage on your Sola Wood purchases via my link. Thanks for your support!]
Last fall I created a completely different seasonal display using my mini tree. I explain exactly how I set up my tree and share tutorials for two mini DIY autumn ornaments.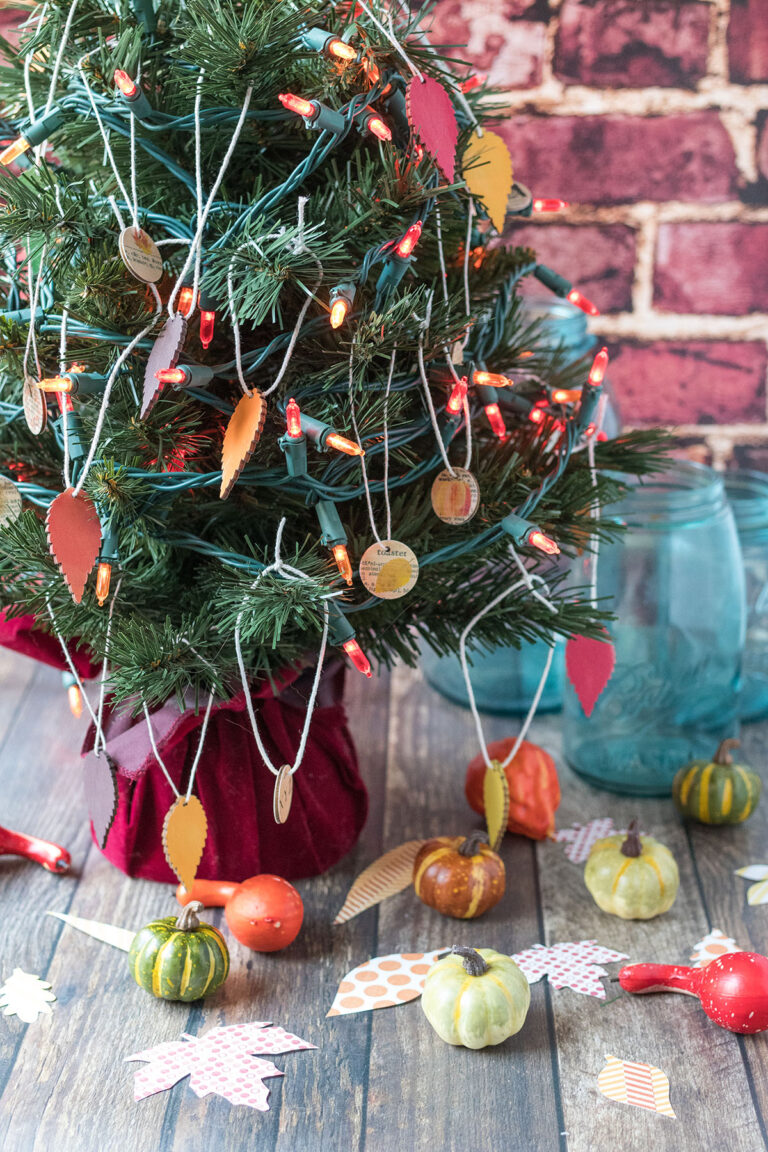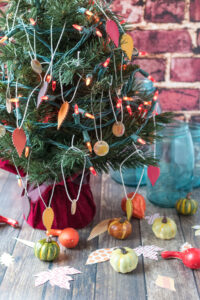 More fall decor resources: