I'm sharing just a few of the items that Tommy has been loving since my three-year-old favorites post.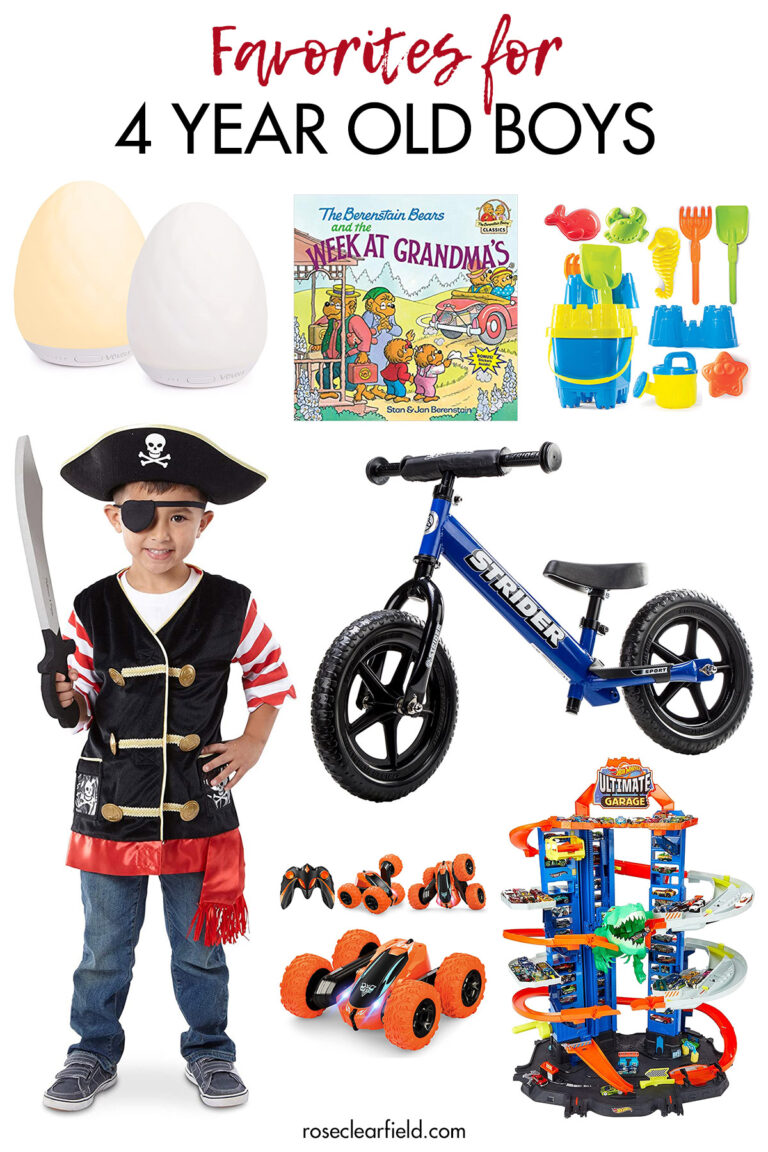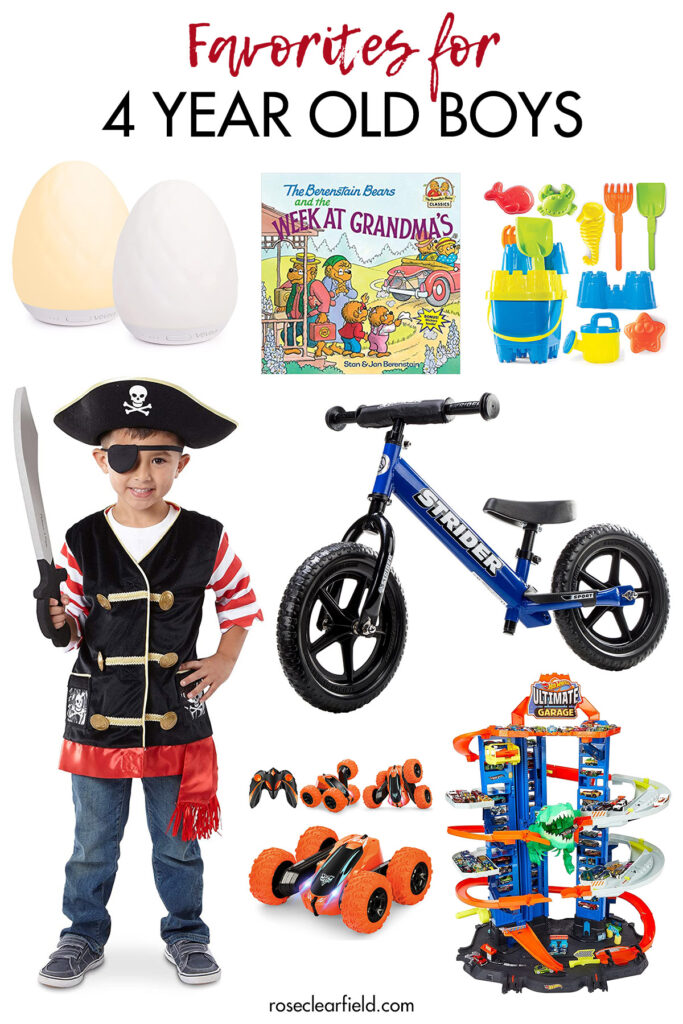 There are a number of items that Tommy still loves or just things that we still use from his two-year-old favorites and three-year-old favorites posts. While I'm repeating a few of our absolute favorites, I encourage you to check out these posts for additional ideas for your little ones. Enjoy!
Hot wheels
Hands down, Tommy's absolute favorite thing to play with is vehicles, especially cars. He's actually into cars in general, and we talk about cars we see all the time. While Tommy has tons of different toy cars, the ones he comes back to over and over again lately are Hot Wheels. Buying Hot Wheels is dangerous because there are so many different cars.
One of Tommy's big presents for his fourth birthday was the Hot Wheels City Robo T-Rex Ultimate Garage. We have watched multiple YouTube videos about the garage, and he was so excited about it. I love that there are so many components to the garage. I also love that it includes so much car storage.
City playmat
We actually have a smaller mat that came with a little vehicle set, and it has been one of the best things ever. I love this bigger kids' playmat carpet and am planning to get it for Tommy for Christmas this year. Tommy has the best time lining up his cars and driving them all over the city, making up all sorts of different adventures.
Remote control car
The other car that I have to mention here is the remote control car that Tommy got for his fourth birthday. I got Tommy a different remote control car I think for his third birthday. This one is much sturdier, and it does so much more. The only downside is that it has a very specific charger that I cannot find anywhere else. Given the price of the car, I would just buy a couple of them, so you have an extra charger and another car for them to race and whatnot.
The availability of that specific car varies from one day to the next. If you search RC stunt car on Amazon, you'll find similar offerings.
Wooden train set
Tommy got his wooden train set a couple of Christmases ago. While not in heavy rotation currently, it's something that he comes back to time and time again. As he gets older, he's able to do more of the train building independently. The games that he plays with the train set also get more complex.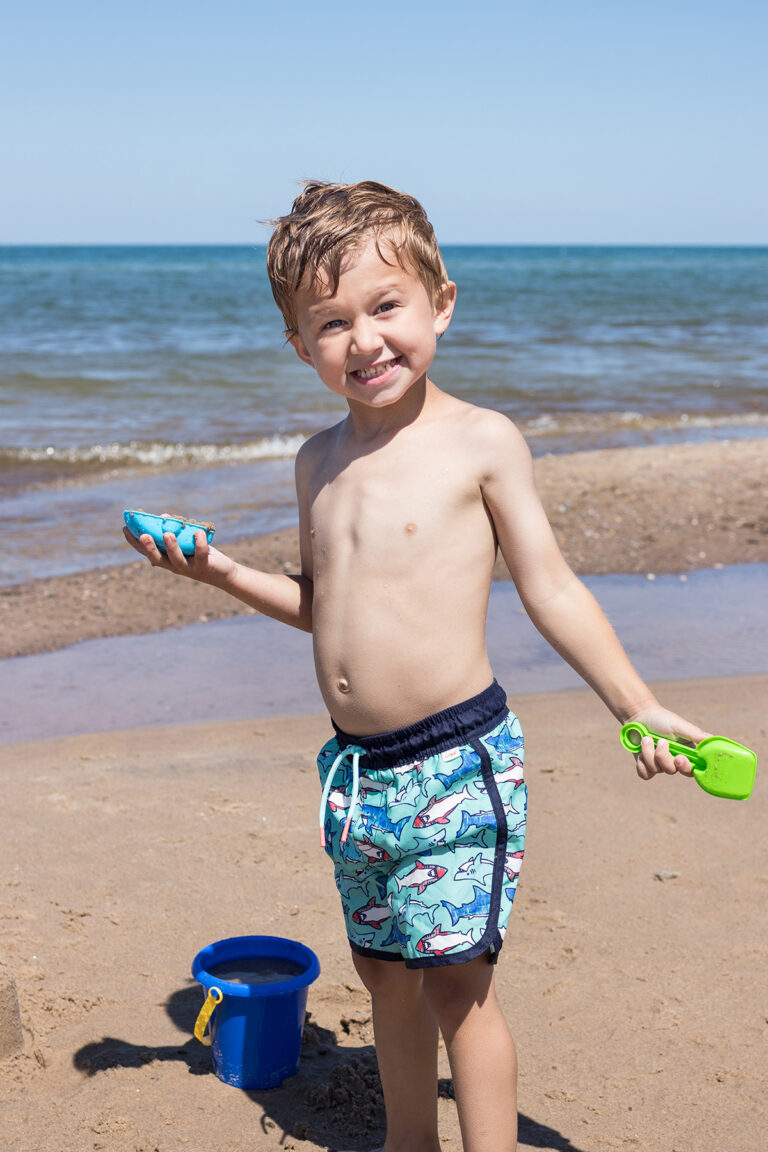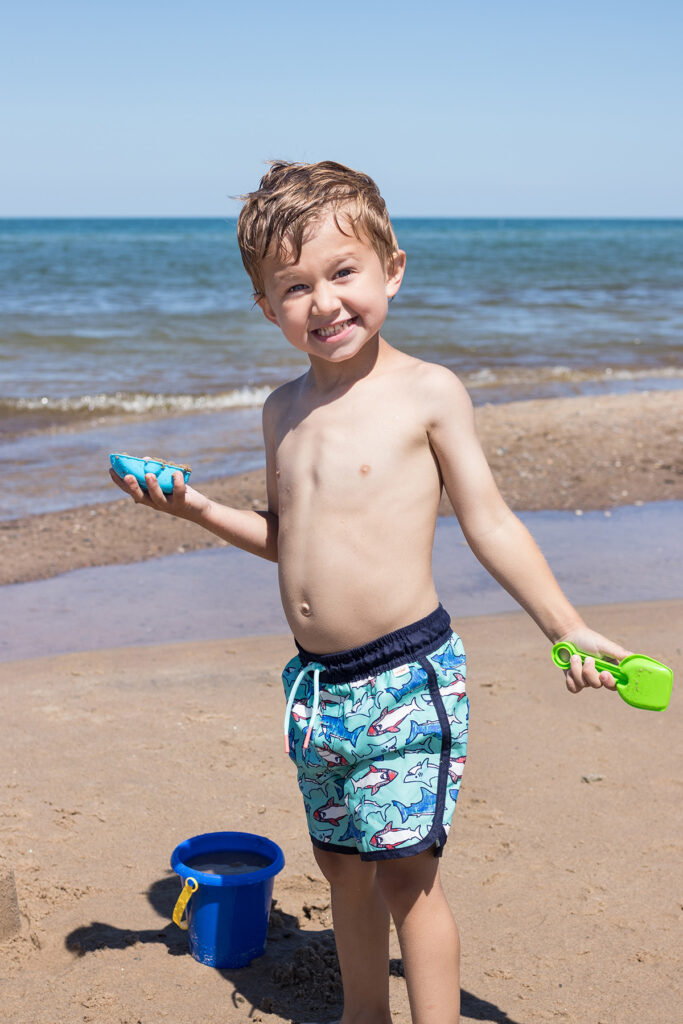 Sand toys
This summer I've kept our sand toys in my car all the time. This way when we do end up at the beach, park, or wading pool, we always have them with us. Tommy loves playing with his sand toys in the water as much as (if not even more than) he does playing with them in the sand. For buckets, I highly recommend these silicone foldable buckets. They are so much sturdier than the best plastic buckets, and they fold up to fit right in any sand toys bag.
Balance bike
The only bike Tommy has really taken to is his first balance bike. We got him a slightly bigger one with pedals last summer, but he hasn't had much interest in it yet. So he's still going strong with the one that I'm linking here. When Tommy does decide that he's ready to pedal, I think that it's all going to come together so quickly because his balance is amazing. He can coast down hills like it's nothing.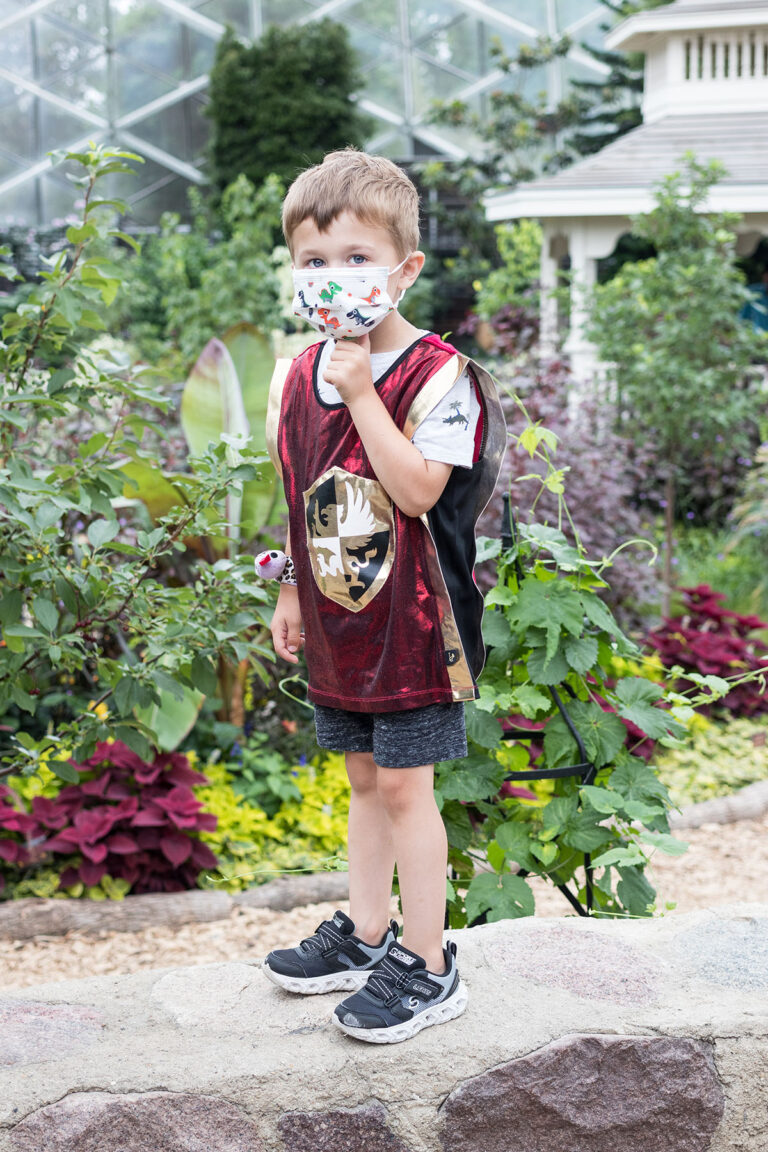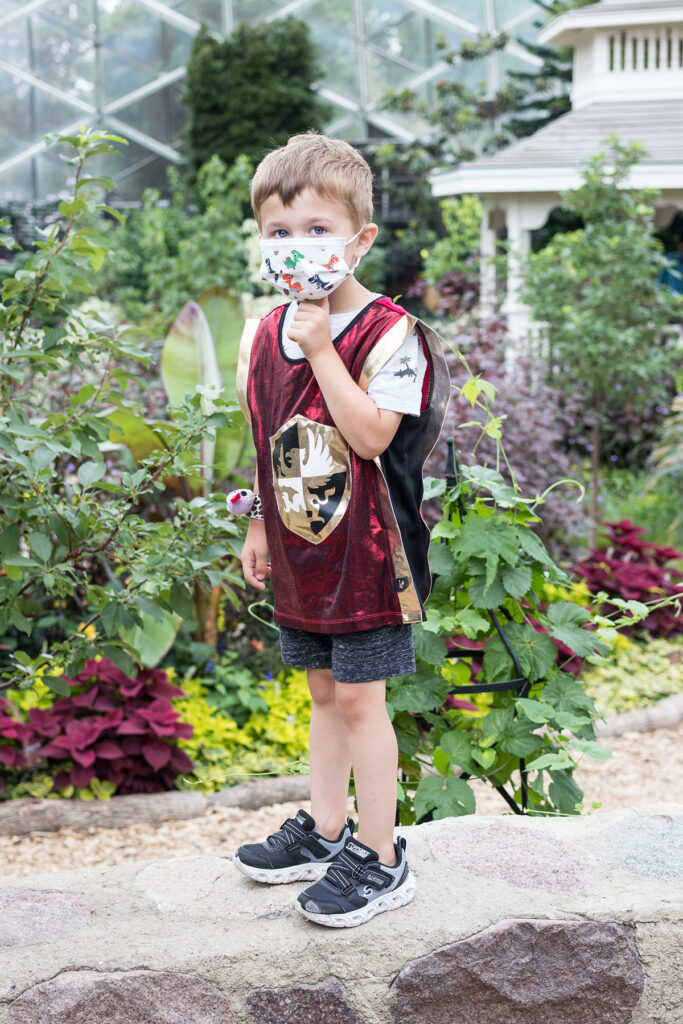 Knight shirt
Tommy is obsessed with knights and has been a knight for Halloween the last two years. He actually still prefers his costume from two years ago over last year's costume and wears it almost every week. While I do let him wear it out of the house sometimes, it's not ideal for things like school. I've had a hard time finding knight shirts that aren't costumes, especially for kids. This knight shirt is my most recent find and has been a huge hit. He can wear it on its own or over almost any t-shirt. It comes in a few different color combinations.
Pirate costume
Lately, when Tommy's not pretending to be a knight, he's pretending to be a pirate. I love this pirate costume from Melissa & Doug. The jacket is so well made and can go in the washer and dryer. All of the accessories that come with it are so cute.
Target underwear
Since Tommy became toilet trained, we've bought all of his toddler boys' underwear from Target. I washed all of the original dozen or so pairs once or twice a week for over a year, and they held up so well. There has been no significant fading or wear beyond the normal amount that you'd expect from that much washing. Tommy just picked out a couple of new 4T-5T sets this summer. He was so excited about all of the characters that they have (i.e., Star Wars, Mickey Mouse). I don't buy a ton of character-themed items, but having fun underwear that he has chosen himself has been so motivating for him.
Berenstain Bear books
Hands down, Tommy's favorite books this past year are all Berenstain Bears titles. Berenstain Bear books are some of the few books he requests to read regularly and will sit down and look at on his own. There are so many great Berenstain Bear books. I love that they cover such a wide range of timeless themes. There are books for just about every kid topic imaginable, such as having a babysitter, moving, and cleaning your room.
Teen Titans
Teen Titans is one of the few shows that Tommy loves that we can all watch as a family and really enjoy. The episodes are so silly and not very long.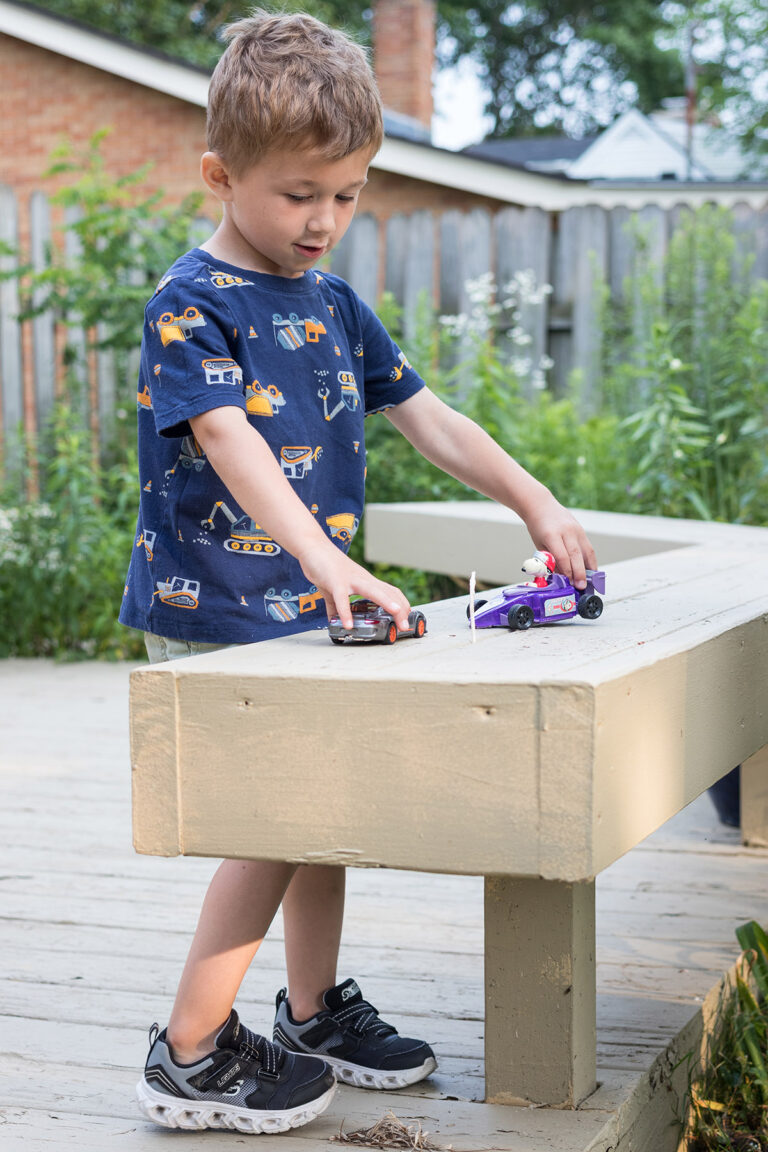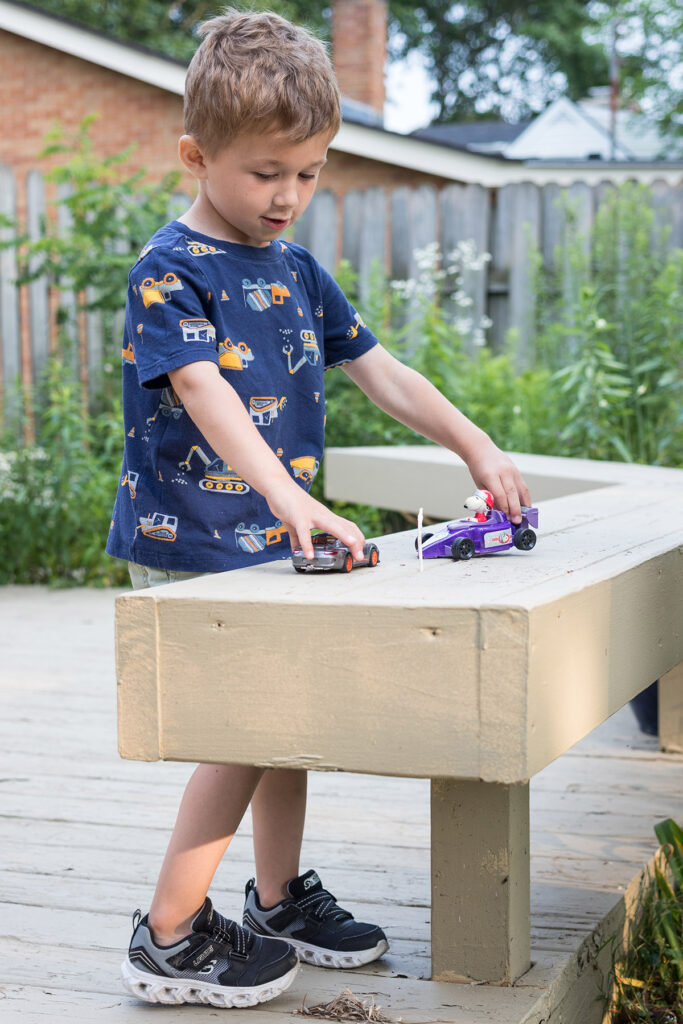 Light-up Skechers
Tommy's last couple of pairs of sneakers have been light-up shoes. When he moved up to his current shoe size, he really wanted another pair. We ended up getting light-up Skechers and couldn't be happier with them. Tommy has worn them almost nonstop all summer, almost always choosing them over sandals or water shoes, even when we're going to the wading pool or beach. I'm linking a pair very close to what's pictured here, which are almost sold out now. You can find additional light-up Skechers at Target and Amazon.
Hunter boots
These days when Tommy isn't wearing his light-up Skechers, he's wearing his Hunter boots, which have been one of his go-tos for over two years now. I know that the price of Hunter boots seems crazy for little kids, but it really has been worth it with Tommy. I bought him his first pair when he was 18 months old. He just moved up to his third pair of boots about a month ago. Like most preschool-age boys, Tommy is hard on his shoes. The Hunter boots have held up so well under a lot of wear and tear. Olivia will be able to wear them, too.
Silverware
For the past couple of years, Tommy has been primarily using this set of stainless steel silverware. I am not a huge fan of most plastic silverware for kids, as it doesn't work very well. The stainless steel pieces are so nice to use and hold up really well, even going through the dishwasher once or twice a week. I also love that this set is just forks and spoons. Many kids' silverware sets include knives, which I think is really silly.
Night light
Having a rechargeable color-changing night light for Tommy has been a total game-changer. I don't know what we did before it. We used it for Tommy's afternoon naps for over a year and still use it every single night. I've even brought it on a few trips. It's so easy to throw it on a charger during the day and then set it up again in your kid's bedroom at night.
[Disclaimer: There are a few affiliate links in this post. Thanks for your support!]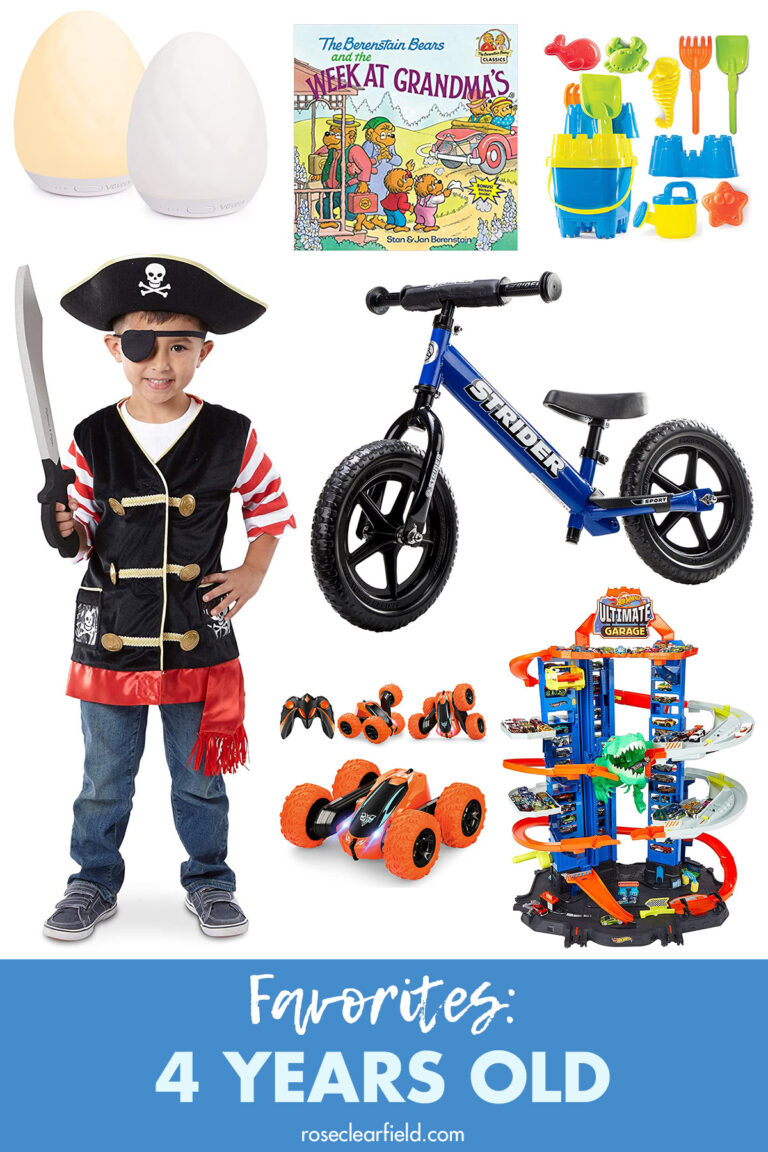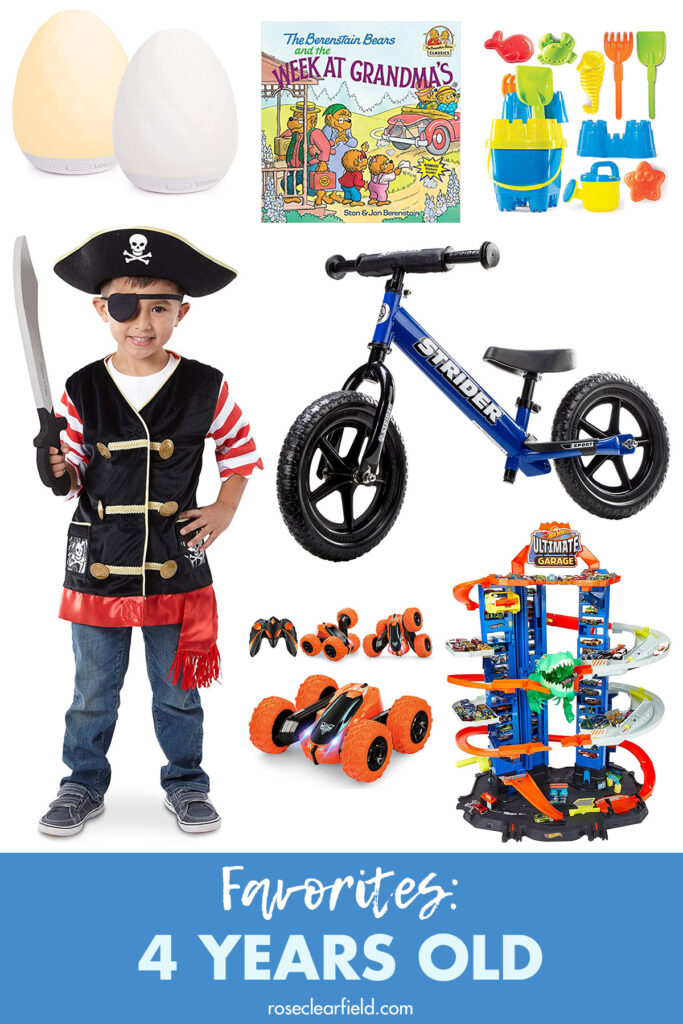 More toddler/preschooler resources: