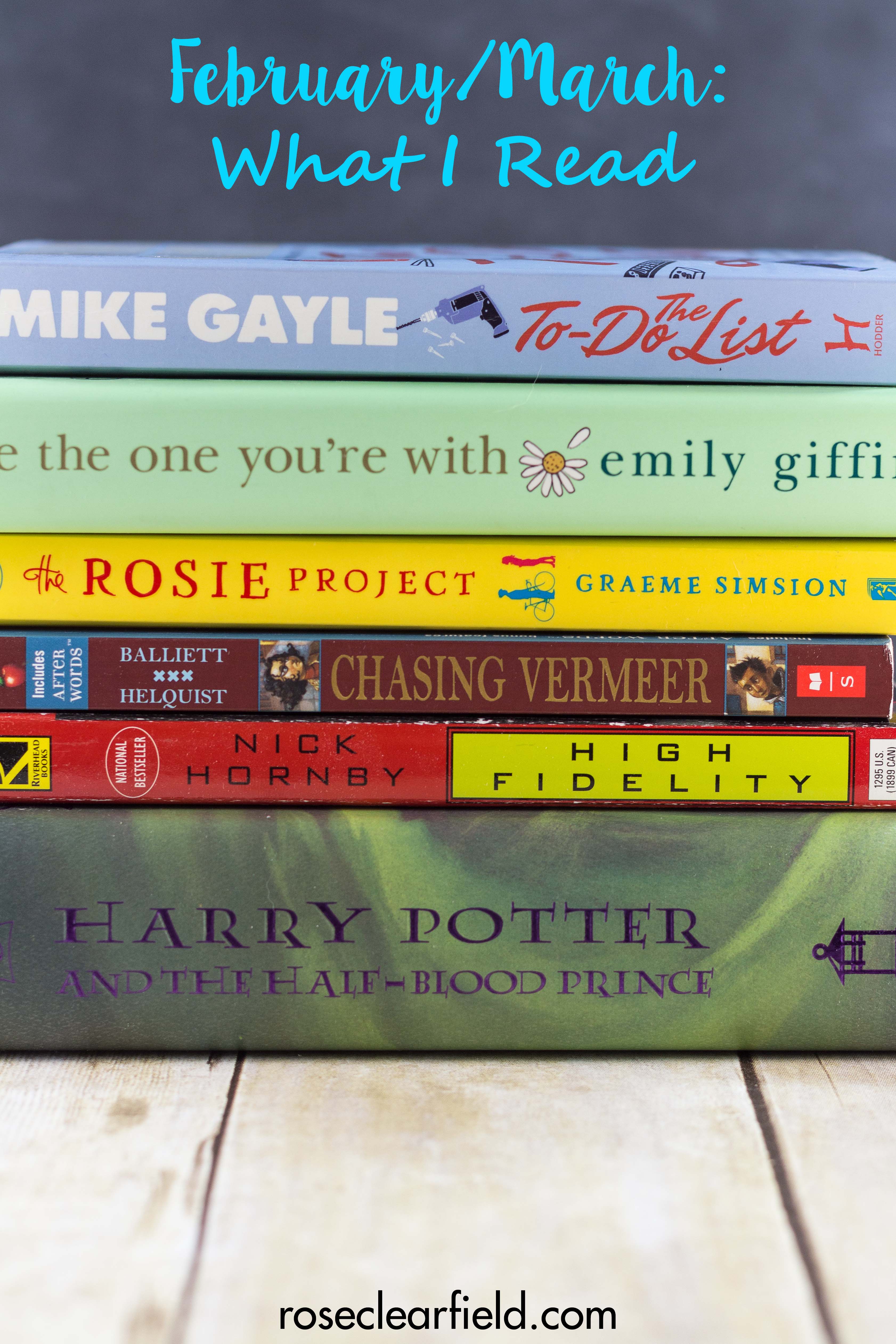 I skipped last month's reading update because I would have spent most if it talking about Harry Potter. I'm back with two months worth of reading and am excited to share my recent reads with you today.
In February and March, I listened to:
But Seriously by John McEnroe. I enjoy most celebrity memoirs, as long as they're well written, even if I don't know much about the celebrities, haven't been avid fans of their careers, etc. But Seriously was no exception. In this book, McEnroe chronicles his post-career years (he wrote another memoir focused more around his career). It makes for a nice mix because he does still throw in a few flashbacks to iconic matches, memorable moments in the spotlight, etc. He's also removed enough from his career now that he can be more objective about it.
Squirrel Seeks Chipmunk: A Modest Bestiary by David Sedaris. I know that there are a lot of mixed or downright negative opinions about Squirrel Seeks Chipmunk. First, if you're at all familiar with Sedaris's sense of humor, you shouldn't be surprised that the tales in Squirrel Seeks Chipmunk are pretty dark. Second, I know that the illustrator Ian Falconer illustrated the Olivia books. Squirrel Seeks Chipmunk is not an Olivia book. It wasn't promised to be an Olivia book. I'm sorry people are disappointed by that fact. I found the book highly entertaining. It made for a great quick listen while driving to and from Chicago.
Homeward Bound: The Life of Paul Simon by Peter Ames Carlin. I've been a huge Paul Simon fan my entire life. As such, I wanted to love this book. I didn't love this book. It's one of these well-researched but not well-written situations. Carlin just plods from one researched point to the next with no engaging narrative. Unless you've researched Paul Simon's life extensively yourself or know a lot of background about all of his music, you will learn a lot reading this book. I certainly did, which was enjoyable. Also, I'm not one for celebrity gossip. But I find the whole Paul Simon/Carrie Fisher on again/off again relationship fascinating. If you do, too, read her book Wishful Drinking. Her narrative about their relationship covers everything Carlin discusses in Homeward Bound and then some and is ten times more entertaining.
In February and March, I read:
Hillbilly Elegy: A Memoir of Family and Culture in Crisis by J.D. Vance. J.D. Vance presents one of the most refreshing perspectives on culture, family, religion, education, and life in general that I've read in a long time. He isn't trying to solve all of the world's problems nor is he trying to excuse them. He writes candidly without being preachy or trying to invoke sympathy.
Beartown by Fredrik Backman. I'm not sure that Beartown quite lived up to all of the Fredrik Backman hype, but I'm still glad that I read it. (I know that A Man Called Ove is a much bigger deal, and most likely I will read it, too, at some point.) I love the premise of the book. I don't love where he goes with it. Backman is trying too hard to make a point instead of tell a story. I also think he spends too much time setting up characters without really bringing all of them together in the end. The ending was better than I expected, which was redeeming. Additionally, I think as always, something gets lost in the writing style during translation. The writing isn't bad, but I'm sure that the original reads more smoothly.
Wild Bird by Wendelin Van Draanen. I really enjoyed Van Draanen's Flipped and was excited for the recent release of Wild Bird. It didn't disappoint. The plot could've been cliched and obnoxious with predictable characters, but it wasn't. Van Draanen does a great job weaving the current narrative with bits from the past, taking the entire length of the book to bring everything together. It left me wanting to know more about the characters and what happened next. I feel like she could have fleshed out a few characters like the counselors, who clearly have their own stories to tell, a little further. It's just my own curiosity; the lack of those stories doesn't detract from the book.
Landline by Rainbow Rowell. I'm glad that I didn't read Landline first because if I did, I wouldn't have read any of Rainbow Rowell's other books. I loved Eleanor and Park and Fangirl and really liked Attachments. Landline was disappointing. The characters are underdeveloped, just one-dimensional stereotypes, and the plot is hopelessly predictable with lots of cliched writing. I found myself wanting to skip over the pages and pages of stupid dialogue, which basically never happens to me. There is potential for the story structure she creates, but she just doesn't do anything worthwhile with it. Skip Landline, and go read Eleanor and Park and Fangirl.
In February and March, I re-read:
Harry Potter and the Chamber of Secrets by J.K. Rowling. / Harry Potter and the Prisoner of Azkaban by J.K. Rowling. / Harry Potter and the Goblet of Fire by J.K. Rowling. I don't feel like I need to write separate commentary on each Harry Potter book. I wasn't sure how I would feel about the books re-reading them so many years later, but I still love them. J.K. Rowling has such a great writing style. Also, can we talk about how every. single. character has a fantastic name? I don't know how she does it. Not surprisingly, I re-read the first three pretty quickly and am taking more time with the remaining four.A few quick thoughts: Gilderoy Lockhart is one of the best parts of Chamber of Secrets and he gets some of the best lines. Prisoner of Azkaban remains the strongest book in the series for me. J.K. Rowling packs so much into the plot without the length of the later books but without it feeling rushed. I feel like the length is justified in Goblet of Fire because there is so much to the Quidditch World Cup and then each of the Tri-Wizard tasks. The later three books drag on a bit more. I'm just taking my time and not feeling like I need to rush through any of them.
Modern Romance by Aziz Ansari. Modern Romance was on my short list of books I listened to and wanted to read the second time around. But then I wanted an audio book before a day trip when I had nothing ready from my library queue and ended up checking out the audio book again. I would still like to read it, but it will be a while now. Anyway, Modern Romance was just as good the second time around and definitely worth the re-read.
[Disclaimer: There are a few affiliate links in this post. Thanks for your support!]
What have you been reading and loving lately?
I'm always looking for new suggestions!
Previous reading posts: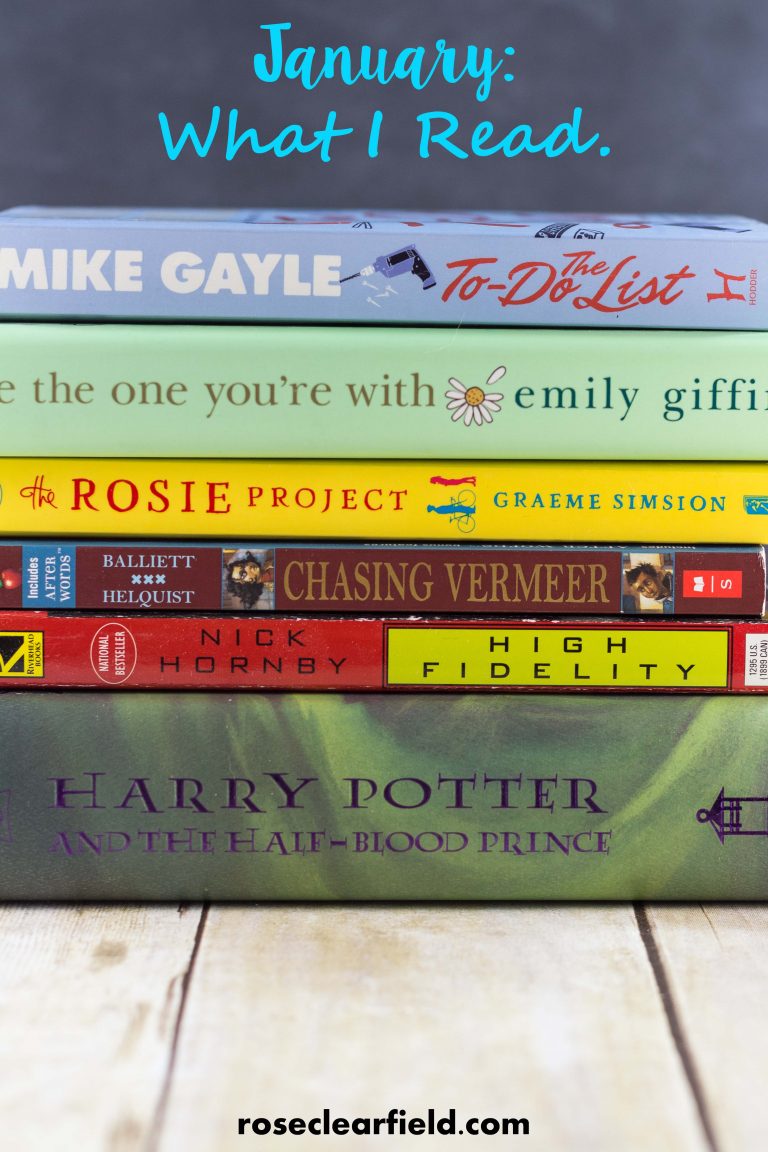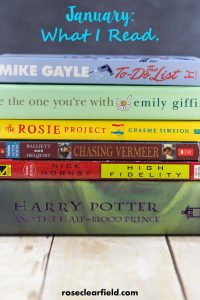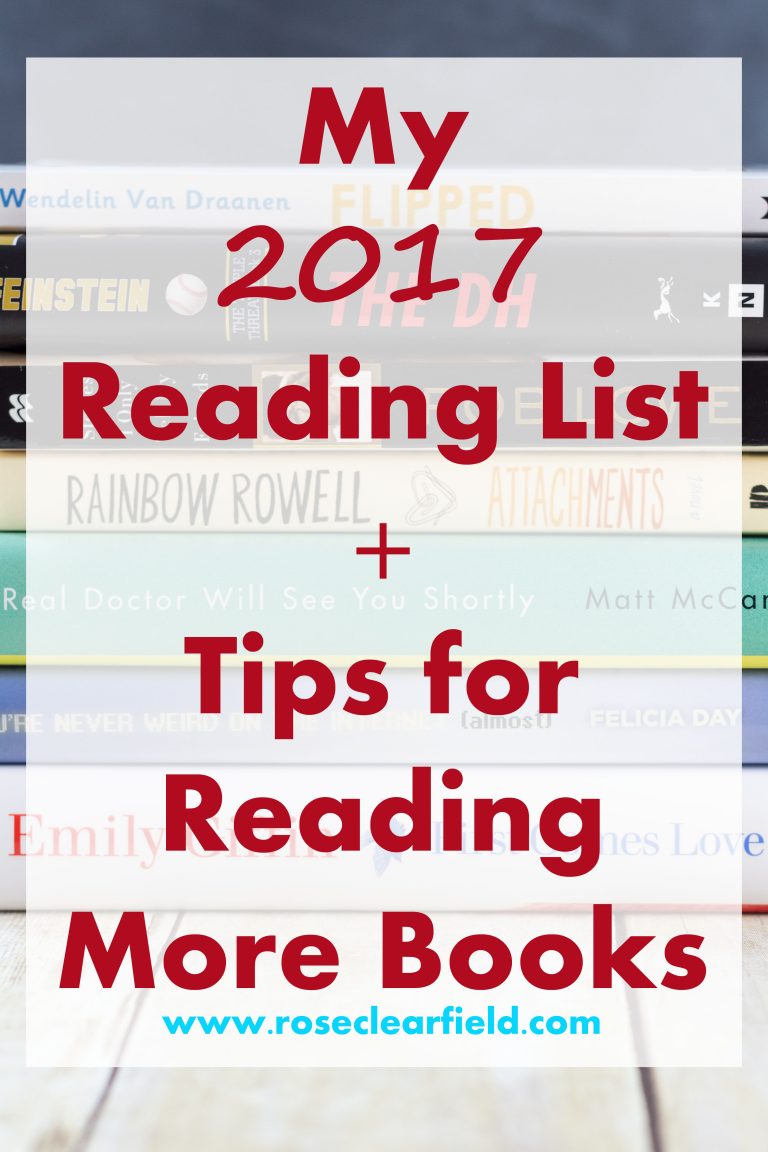 My 2017 Reading List + Tips for Reading More Books