Today I'm excited to share one of our favorite southeast Wisconsin destinations: Green Meadows Petting Farm.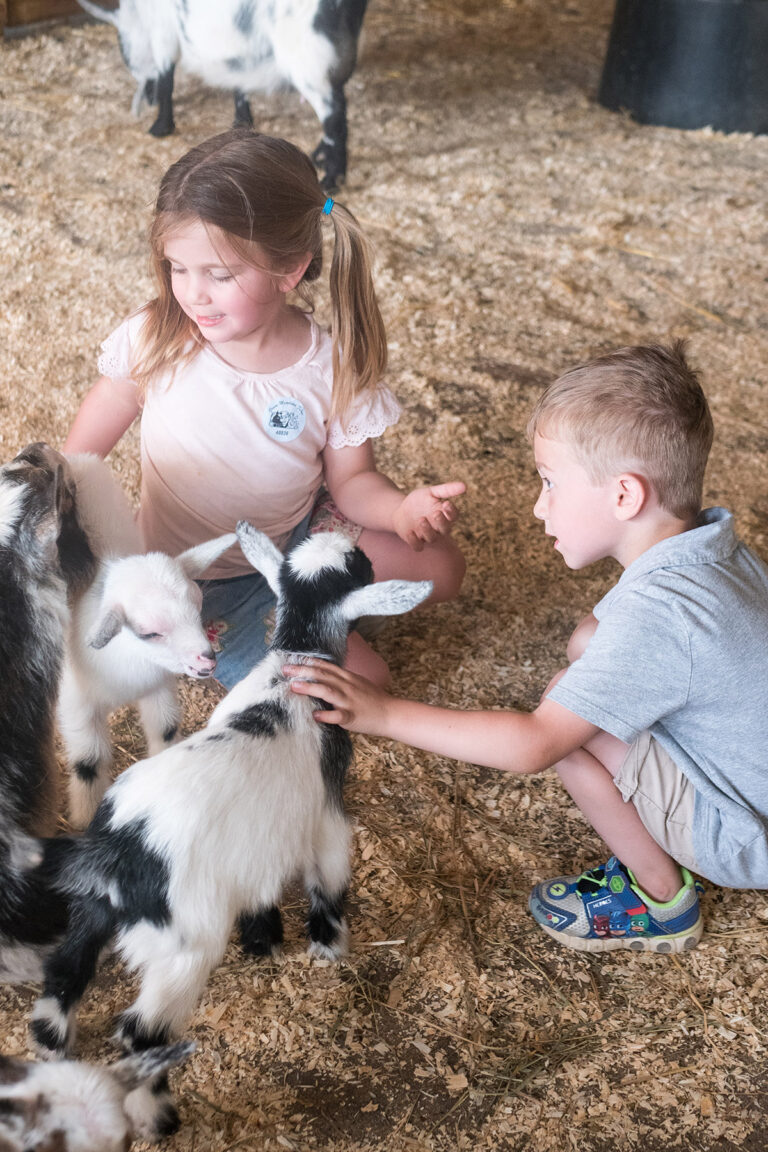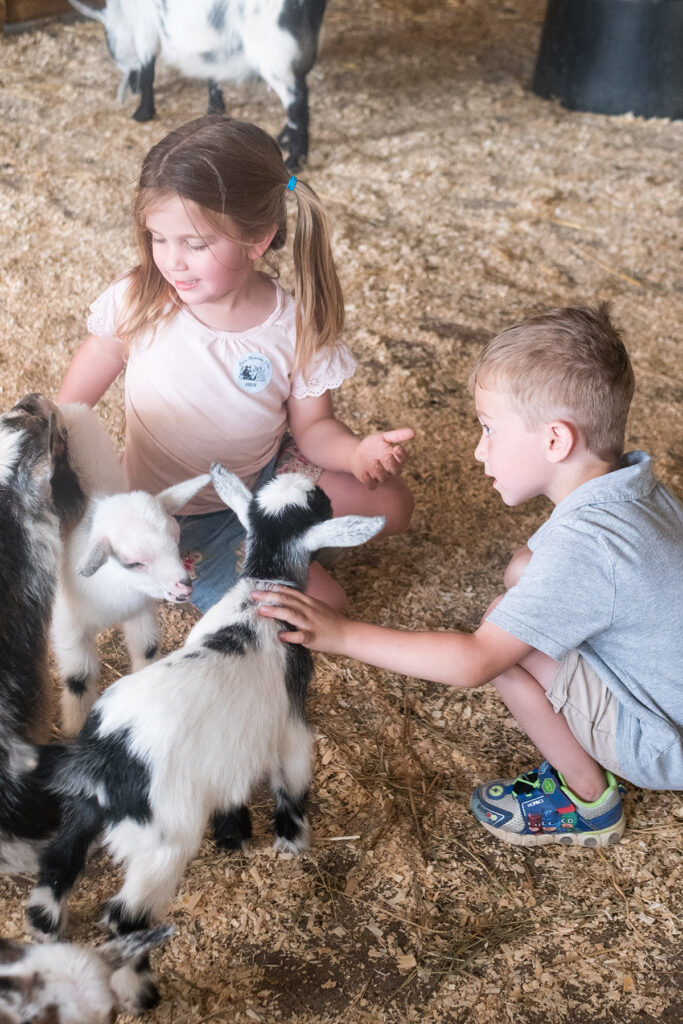 When I talk about Green Meadows with family and friends in the area, nine times out of 10, they say, "Oh, we've always meant to go there!" I've lived in southeast Wisconsin for a decade. Until this summer, I said the same thing. Now that I've been to Green Meadows, I know that it will be a regular destination for our entire family for years to come. I want to share everything about what makes Green Meadows so wonderful in hopes of convincing more people to make the trip.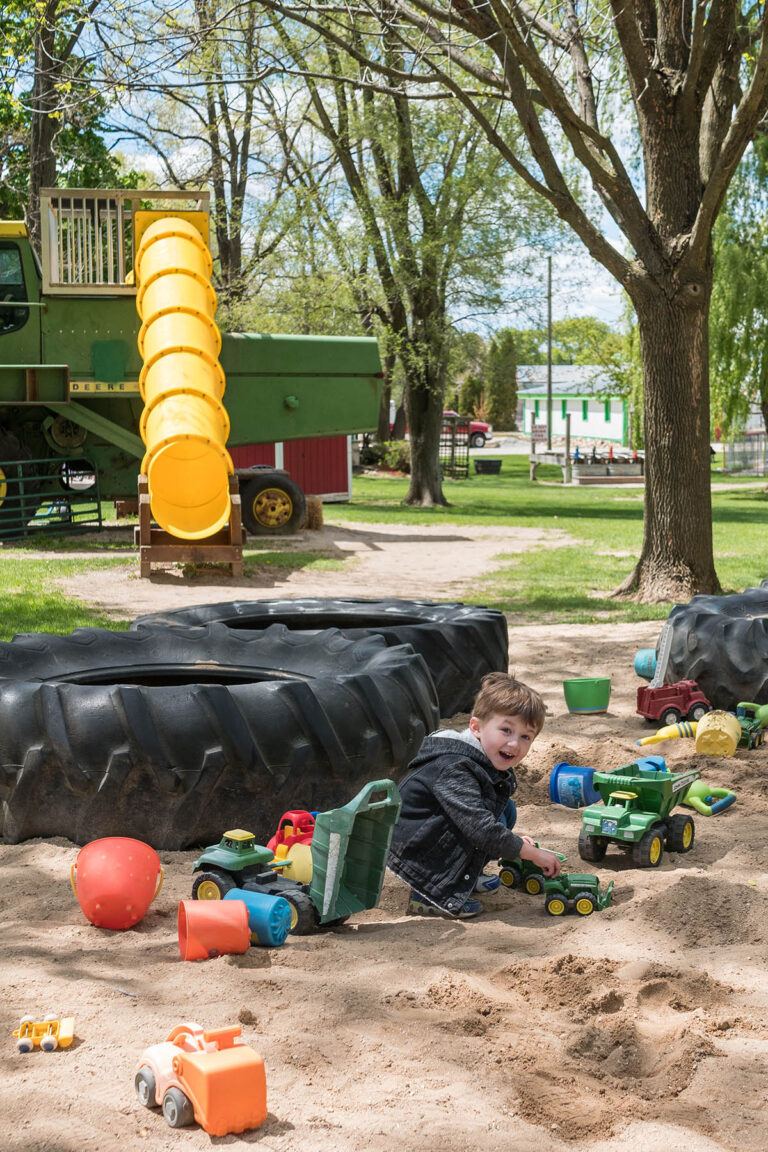 Green Meadows Petting Farm is located in East Troy, Wisconsin, situated about 40 minutes from Milwaukee and an hour and a half from Chicago. Green Meadows is open Tuesday through Sunday from 10 a.m. to 4 p.m. May through October. They recommend arriving before 2 p.m., as that's when the hay rides and pony rides end. Green Meadows offers single admission tickets and season passes. Visit the Green Meadows website for current admission prices and the daily farm schedule.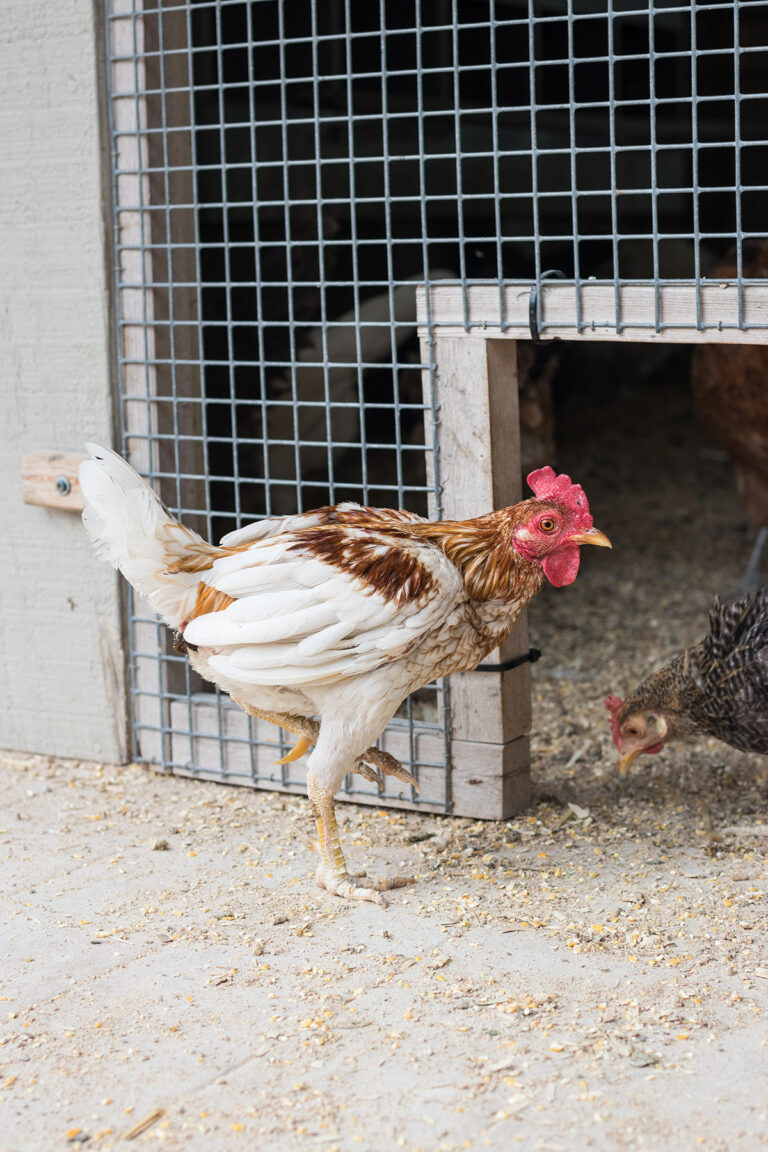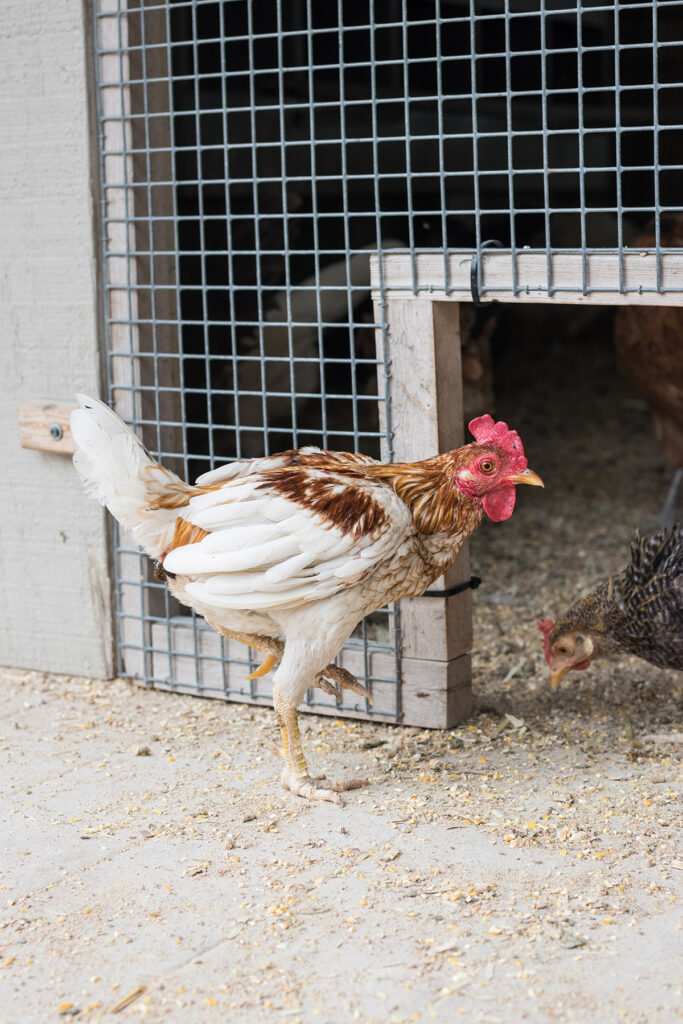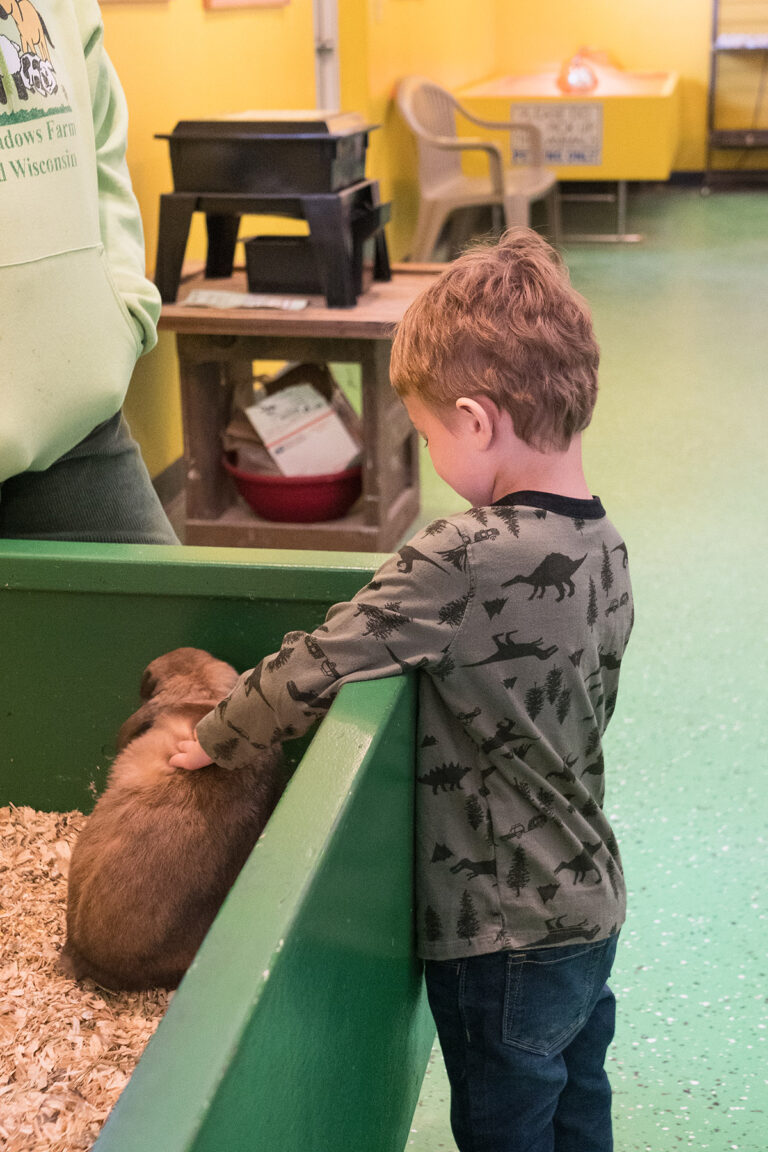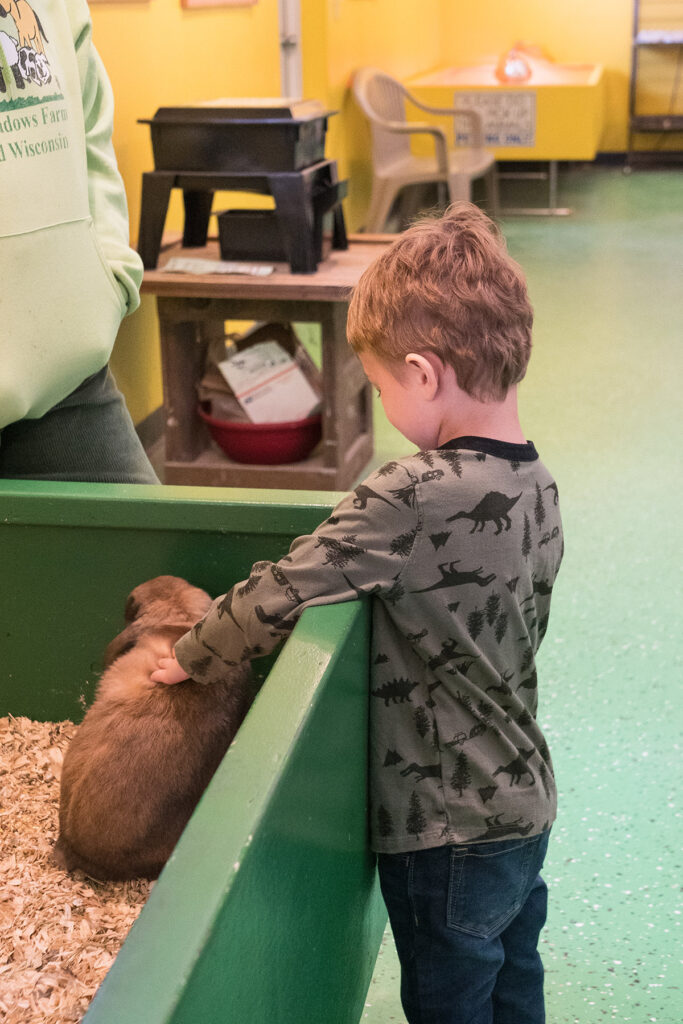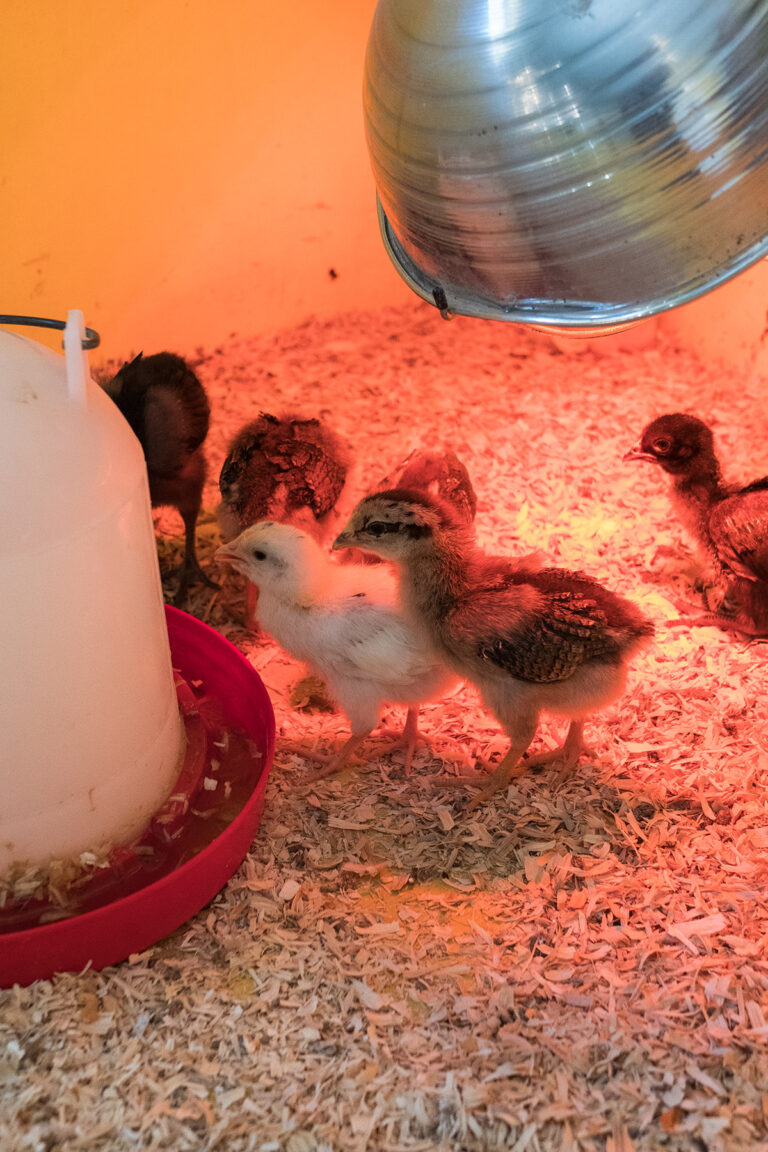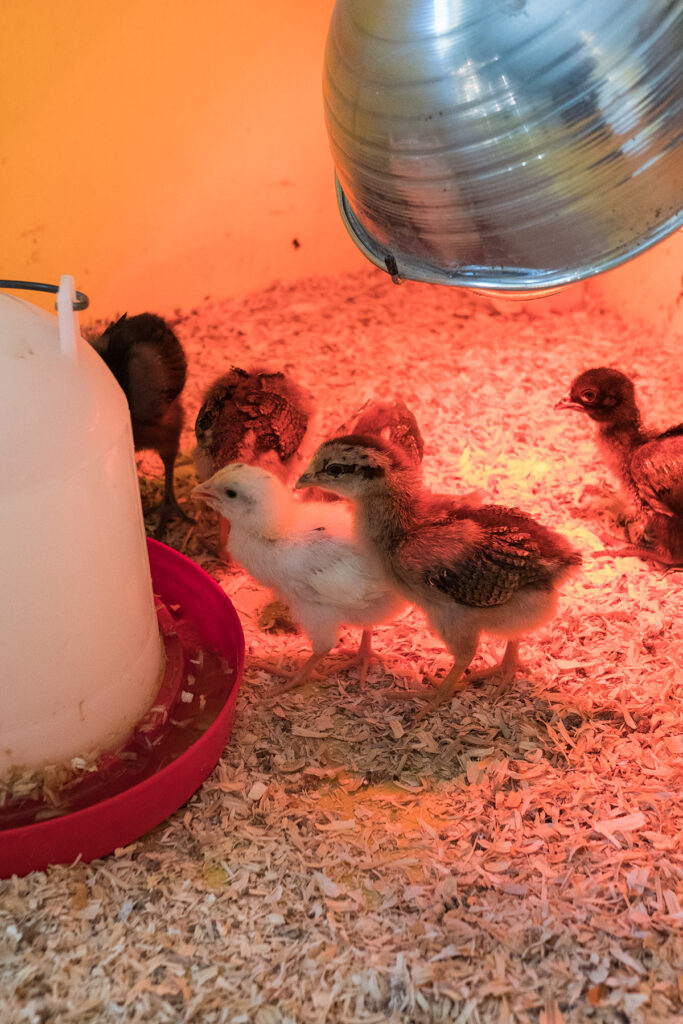 Green Meadows is home to an extensive range of animals, including, but not limited to, horses, chickens, ducks, turkeys, pigs, goats, kittens, donkeys, llamas, bunnies, tortoises, a Scottish Highland, and a Texas Longhorn. You can visit all of the animals up close and can pet and even feed quite a few of them. Green Meadows features a number of quarter feeding machines as well as scheduled feeding times for certain animals.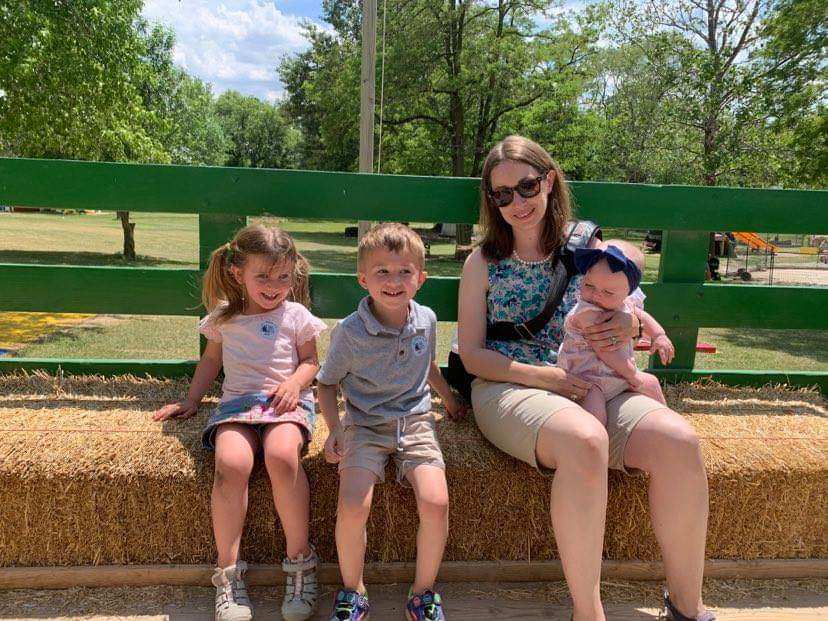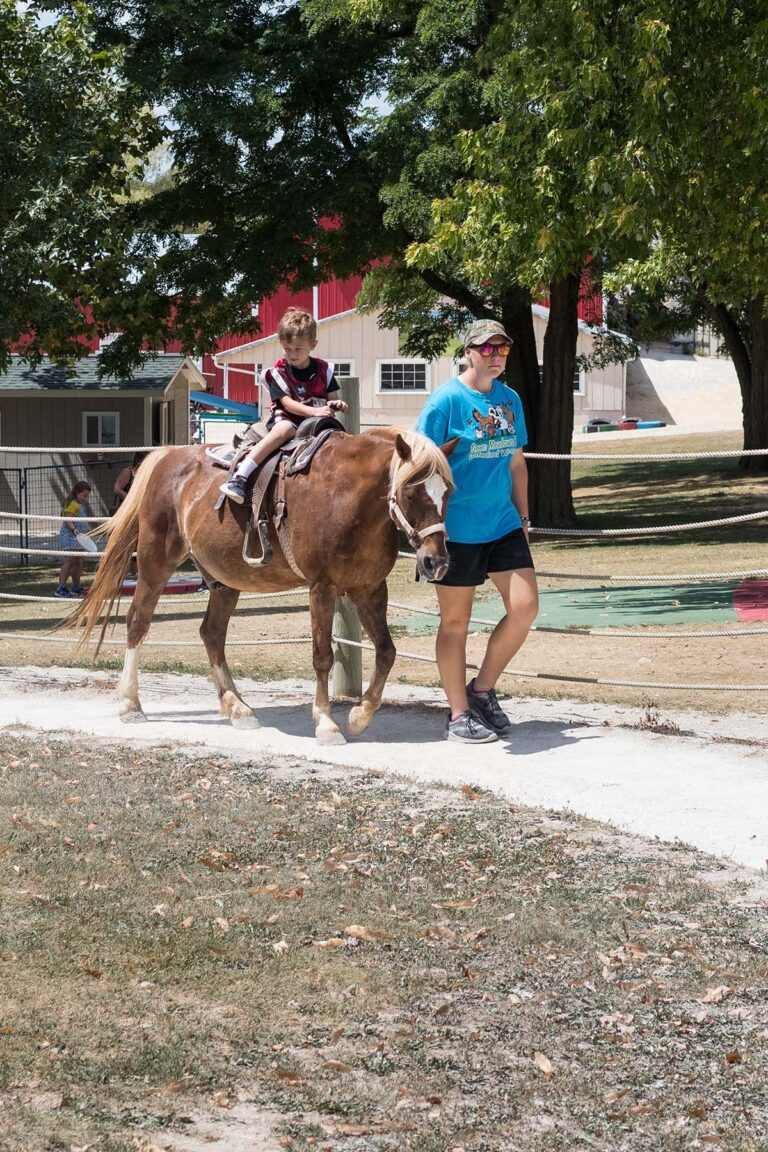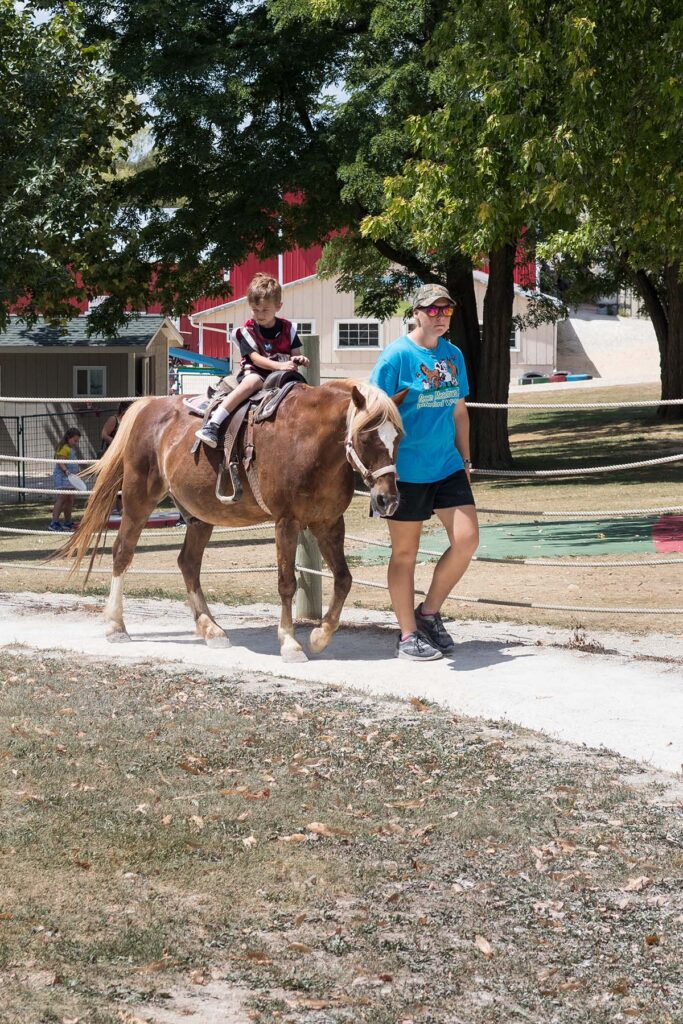 Green Meadows offers multiple hay rides every day and has pony rides available.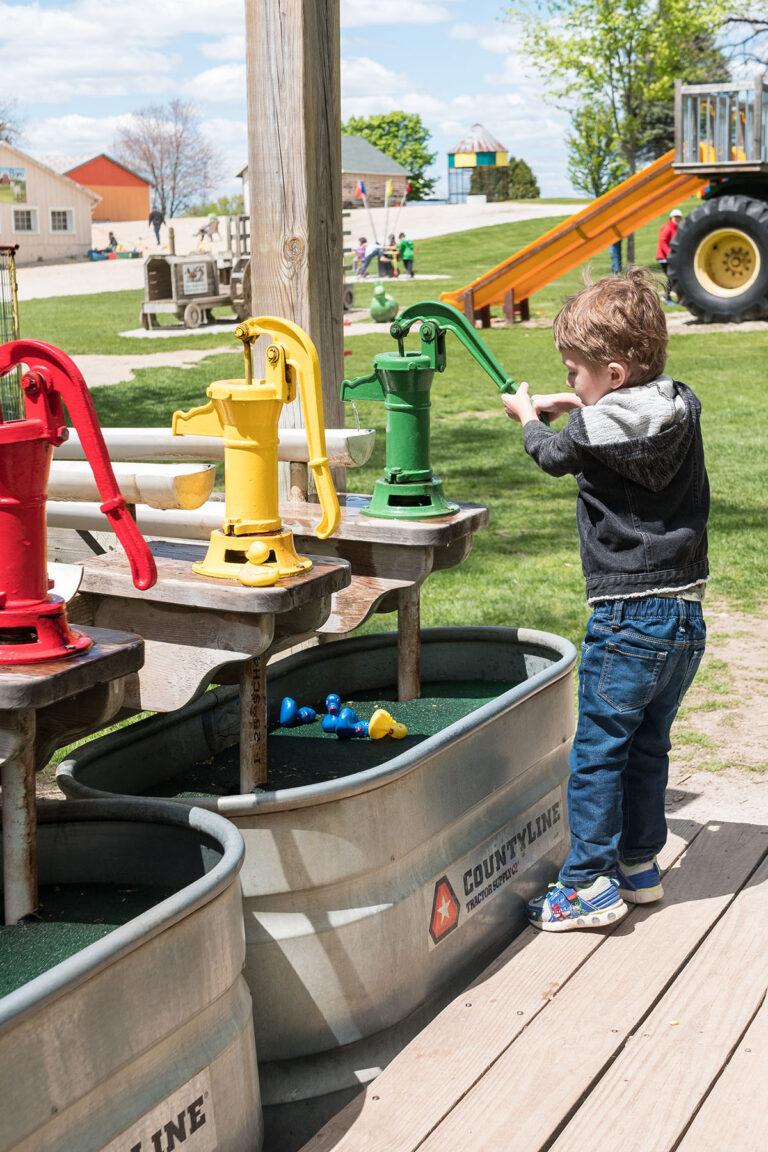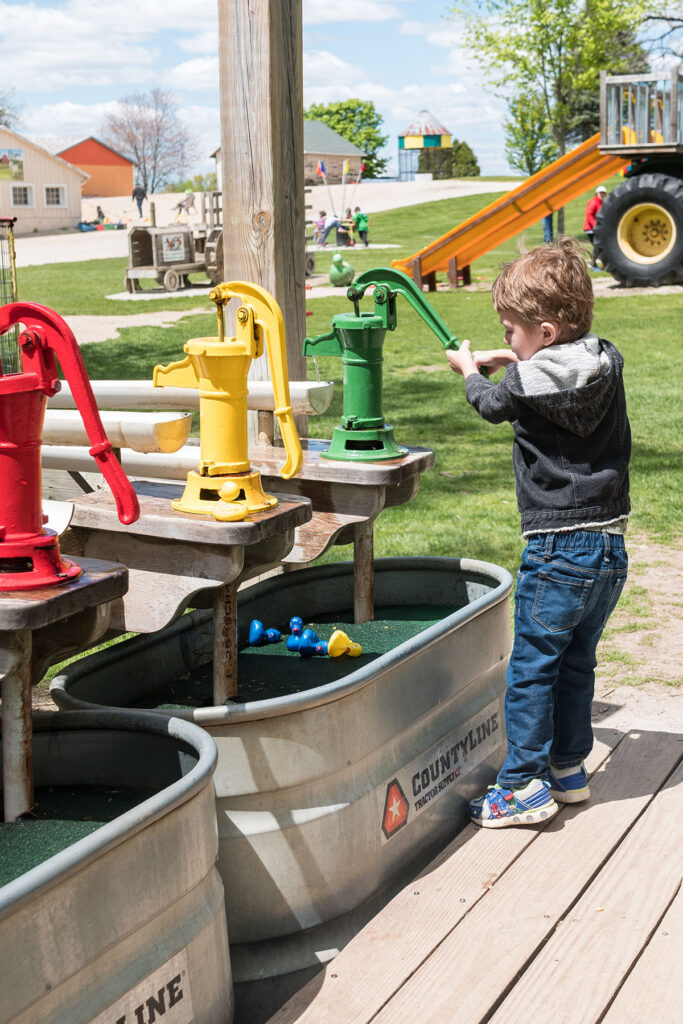 In addition to the animals and rides, Green Meadows features an impressive range of sensory activities. Just a few of these activities include a corn pit (like a ball pit), water pumps, a PVC pipe run for toy cars, tire swings, old farm equipment turned into climbing structures, an old fire truck you can climb, small tractors and bikes to ride, a percussion instrument wagon, giant Lincoln logs, a little log cabin village (complete with a jail), and a wooden train. There are also multiple playgrounds and an indoor play area. Additionally, there is ample space to enjoy picnic lunches and snacks. Green Meadows does have food and drinks available for purchase.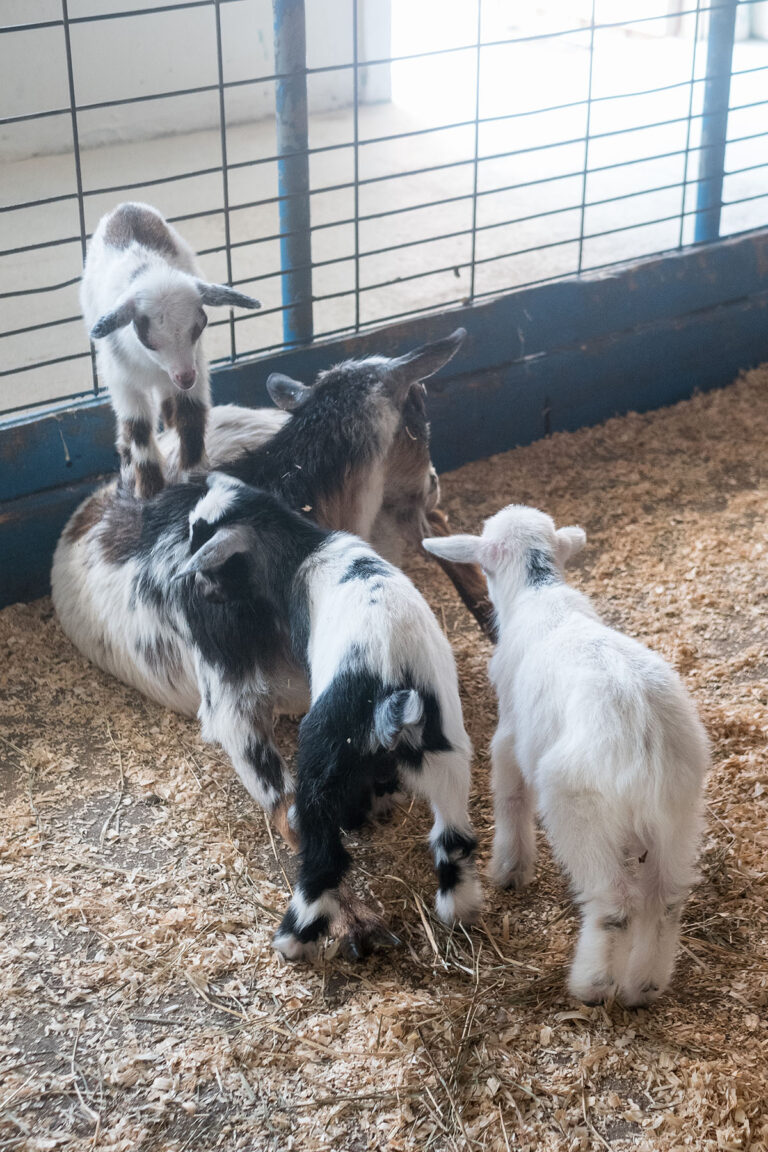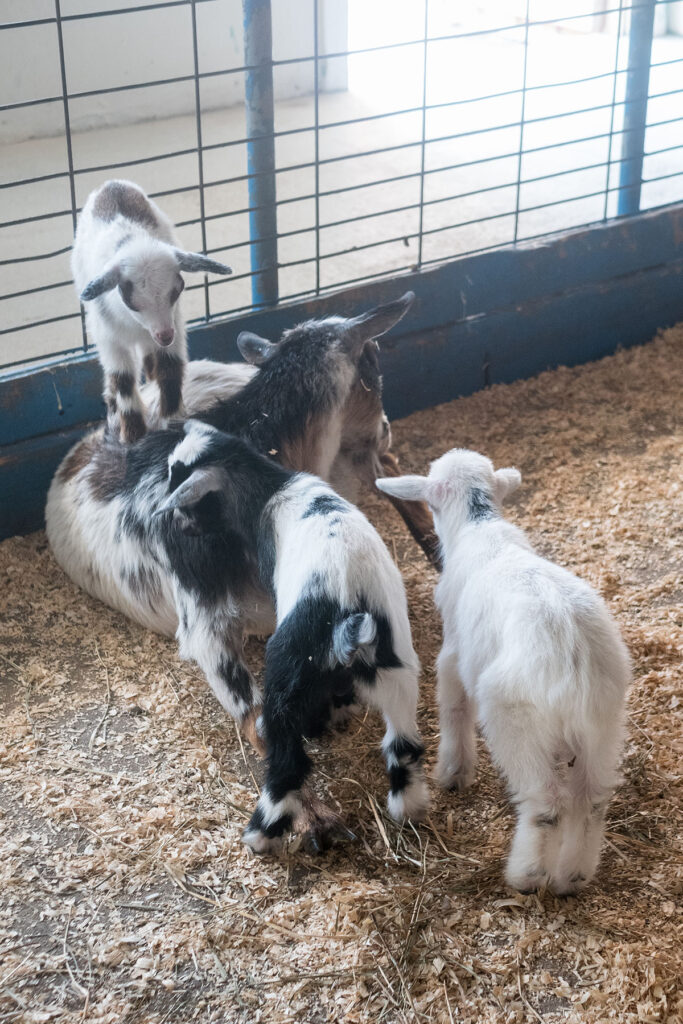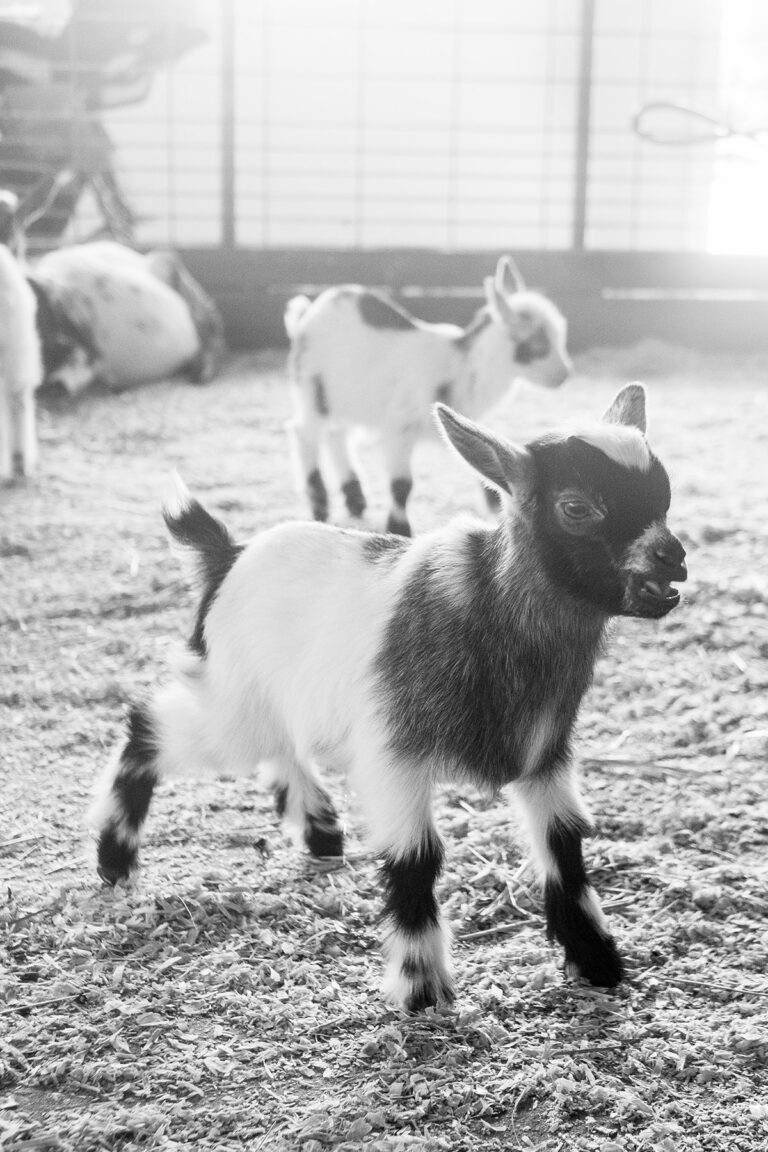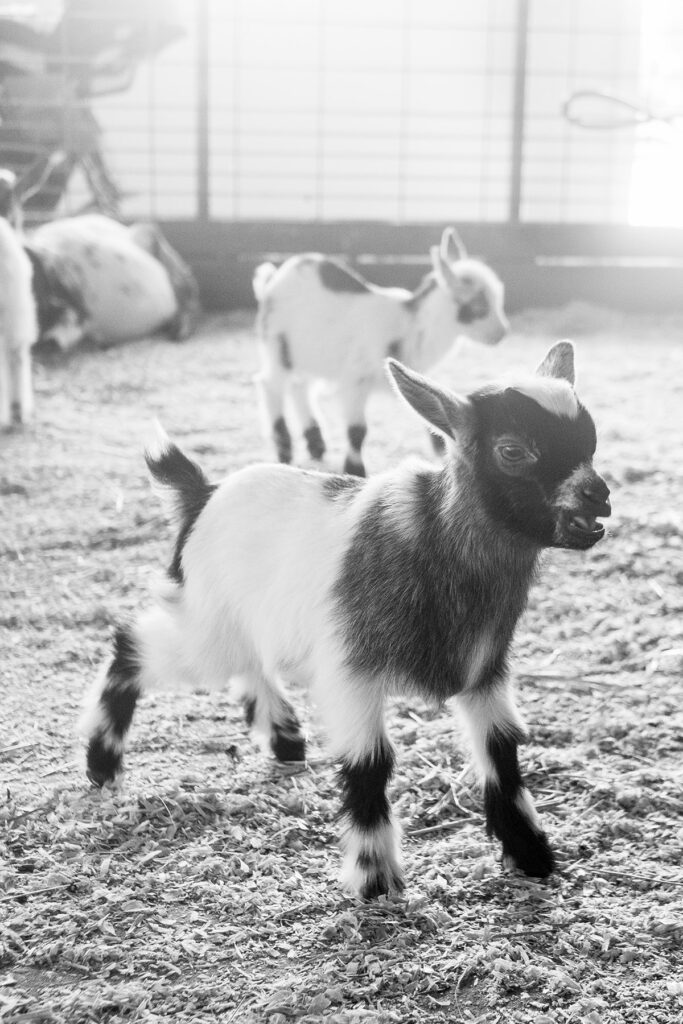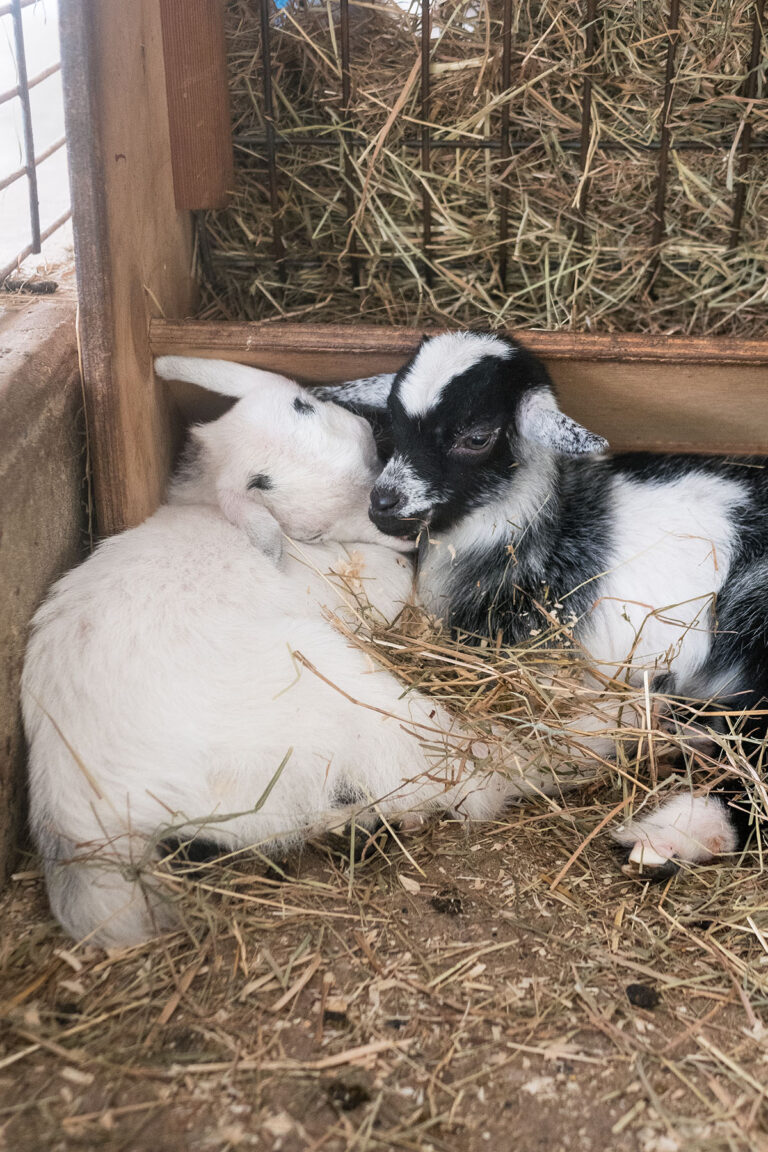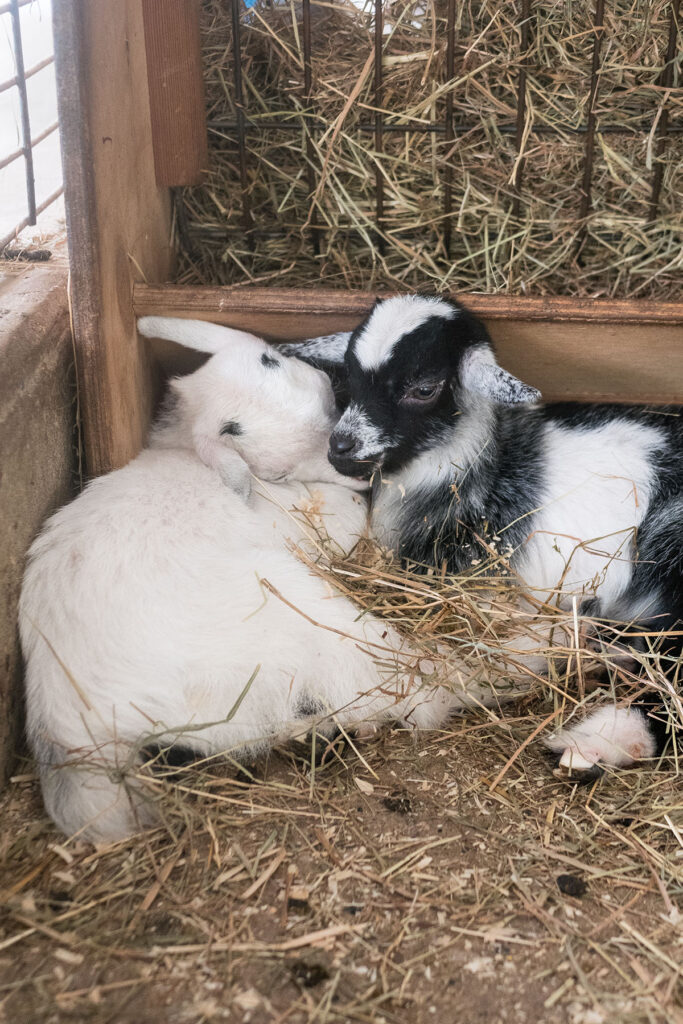 Two of the biggest personal highlights for us this spring and summer were visiting the baby goats and kittens. I have seen goats at zoos plenty of times but honestly had never seen baby goats in person before. I think the pictures speak for themselves. The sounds they make are unbelievably cute. Baby goats like to stand on their parents. When they're really little, sometimes they hop sideways like kittens.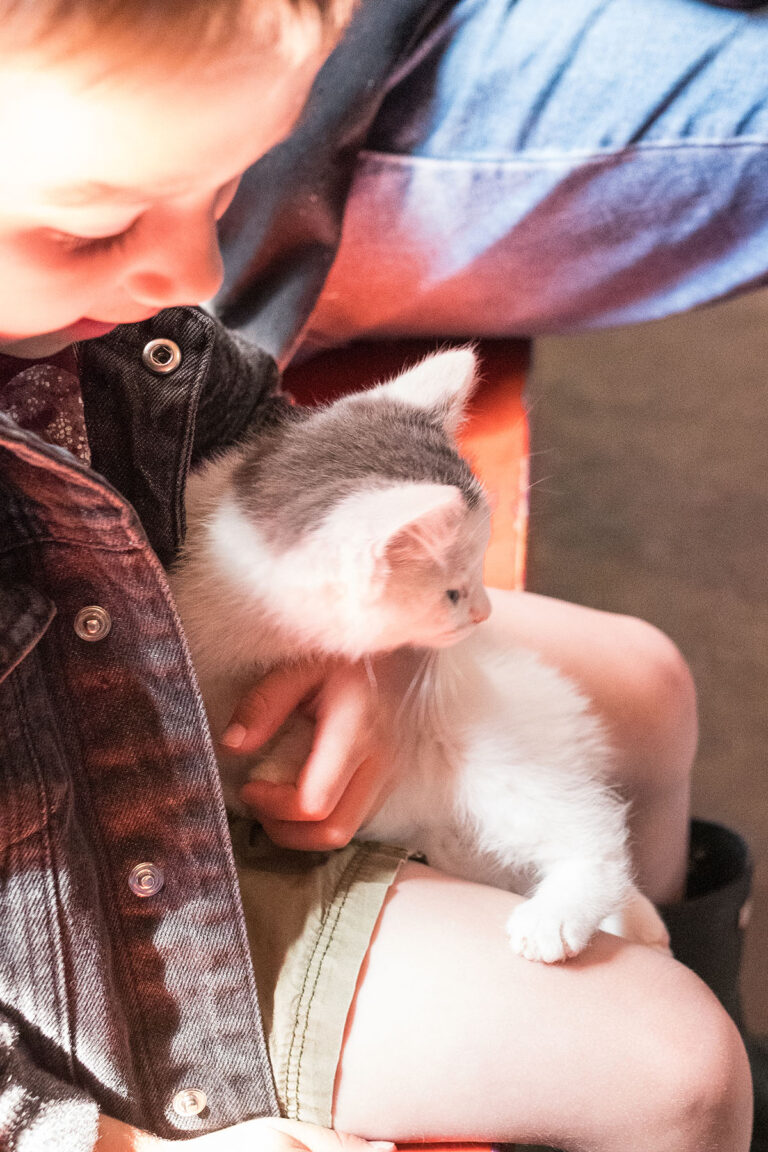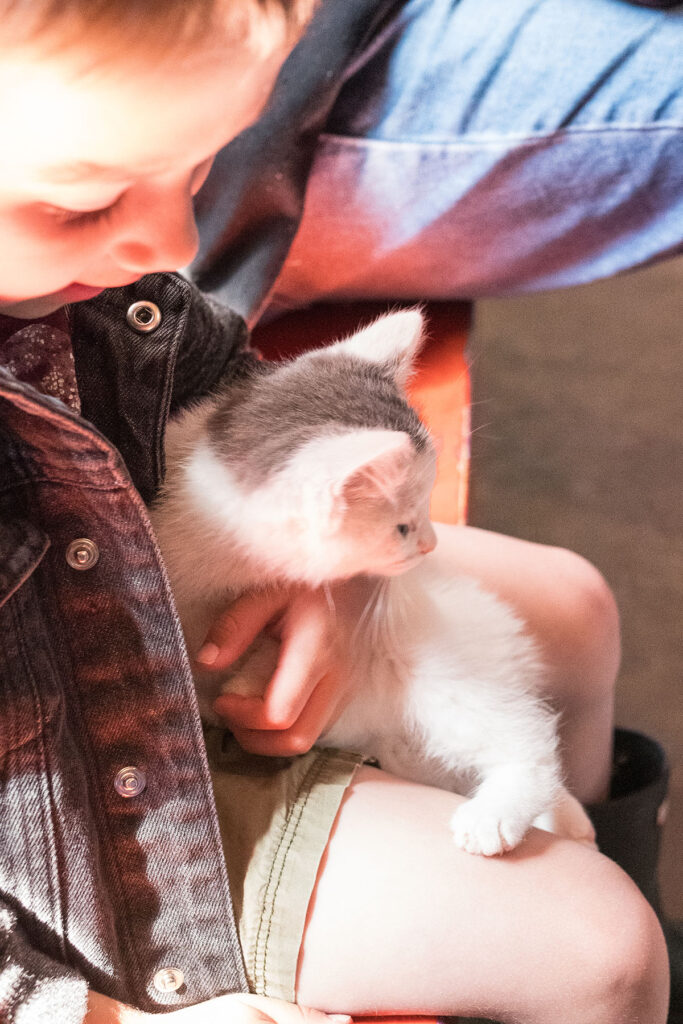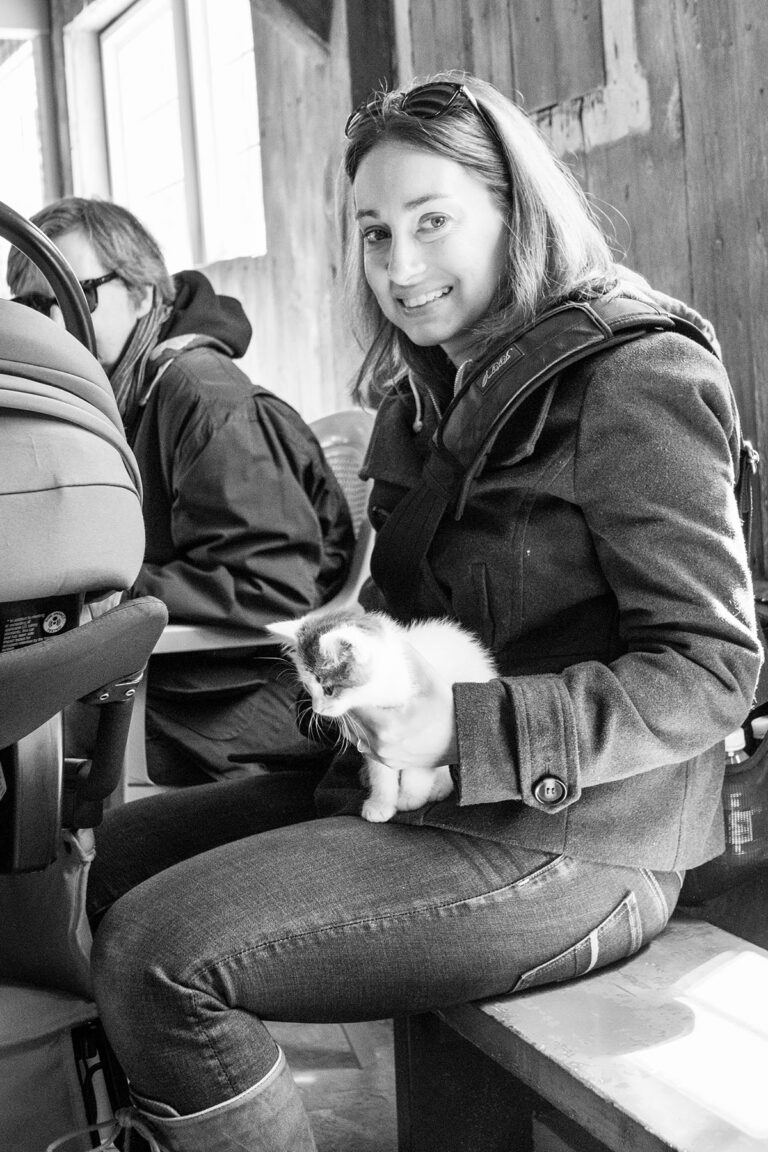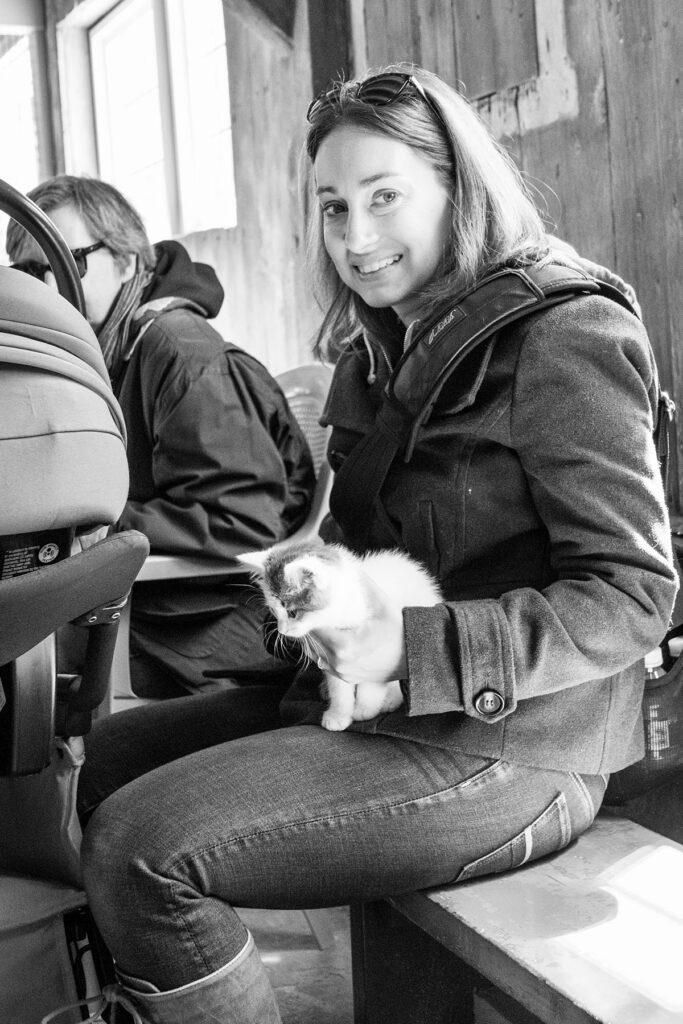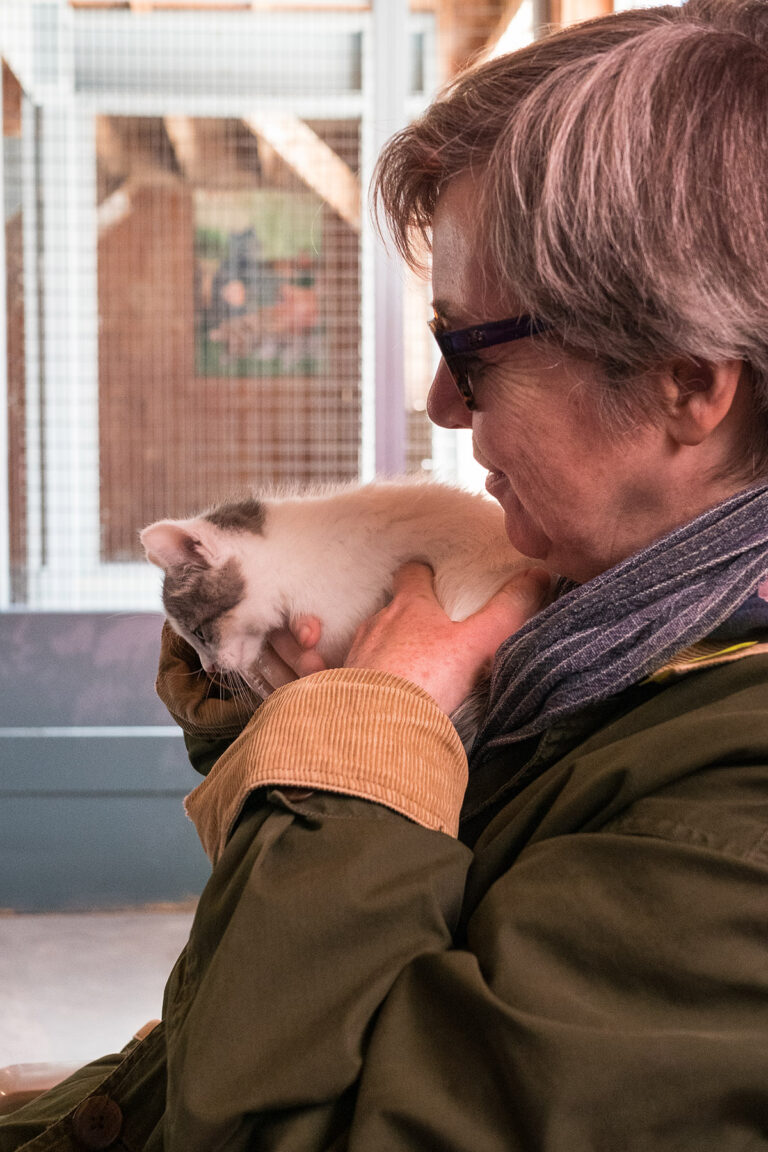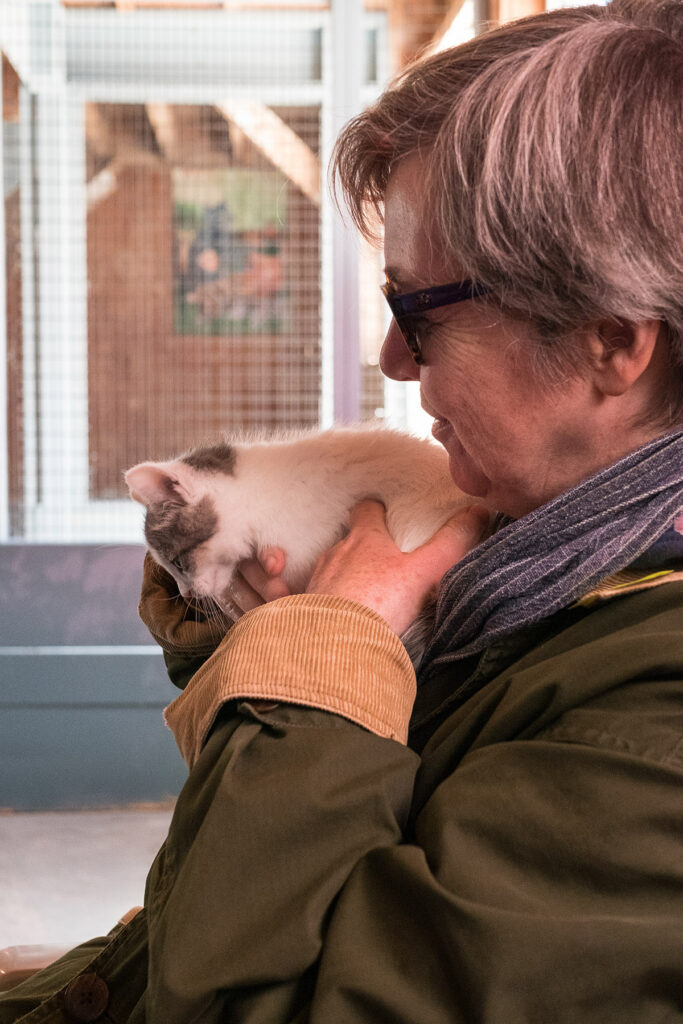 I'm sure it's not a surprise that I'm crazy about cats. I would have made it to Green Meadows a lot sooner than I did if I knew it included a kitty barn. They raise farm kittens, which people are allowed to go in and visit. Once kittens reach about two and a half months, people can hold them for limited periods of time. The kittens get socialized, and there is a never-ending stream of visitors to adopt them.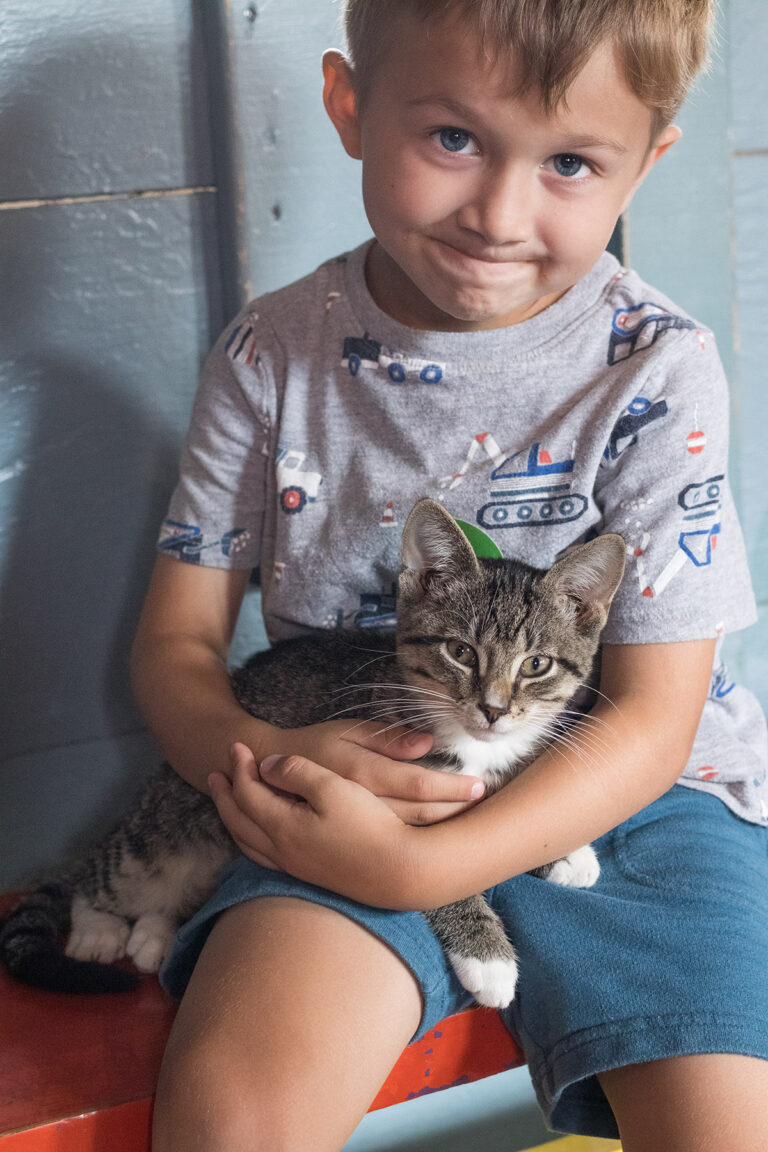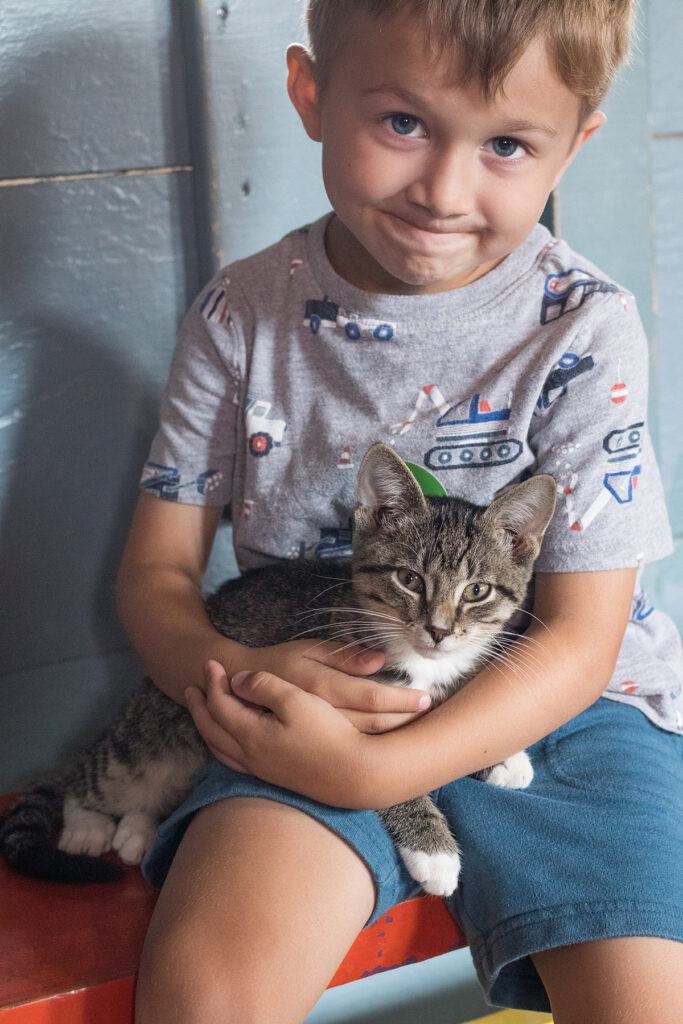 Getting to hold kittens makes my entire week better. Unfortunately, the lines for the kitten barn were really long a lot of the summer, so we didn't do that through July and August. We've already been enjoying visiting the kitties again this fall.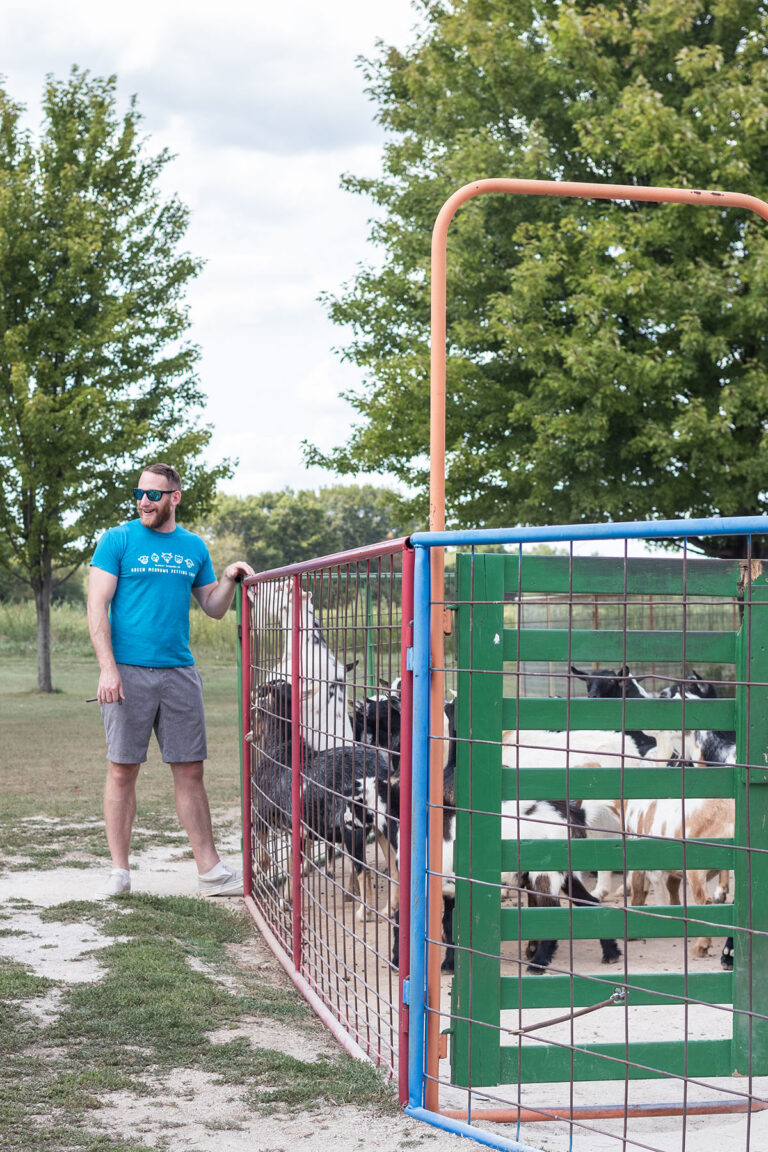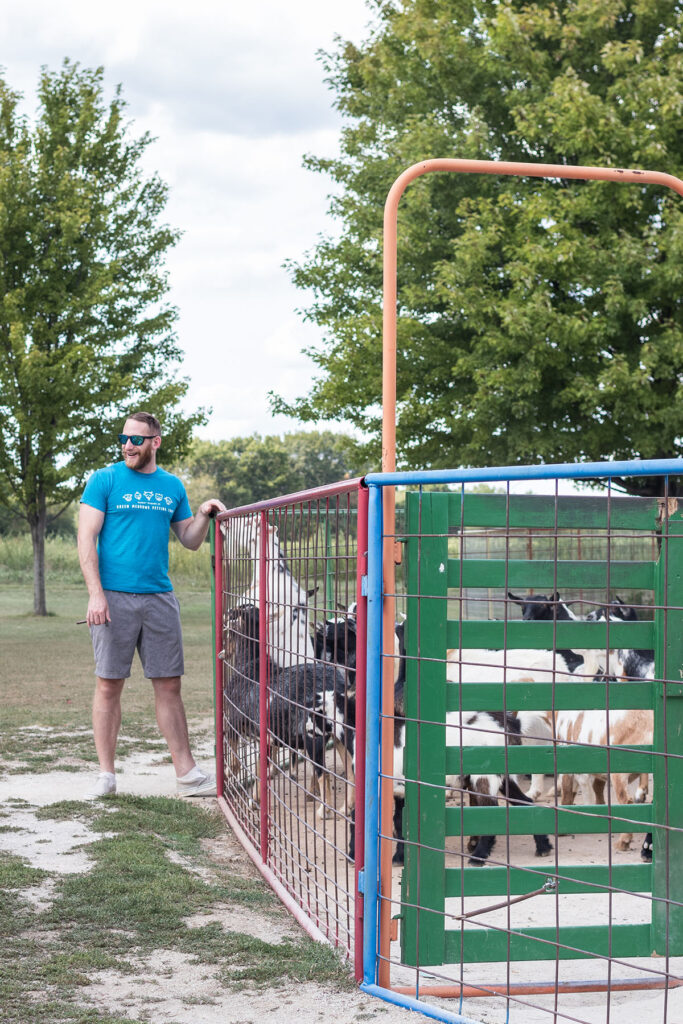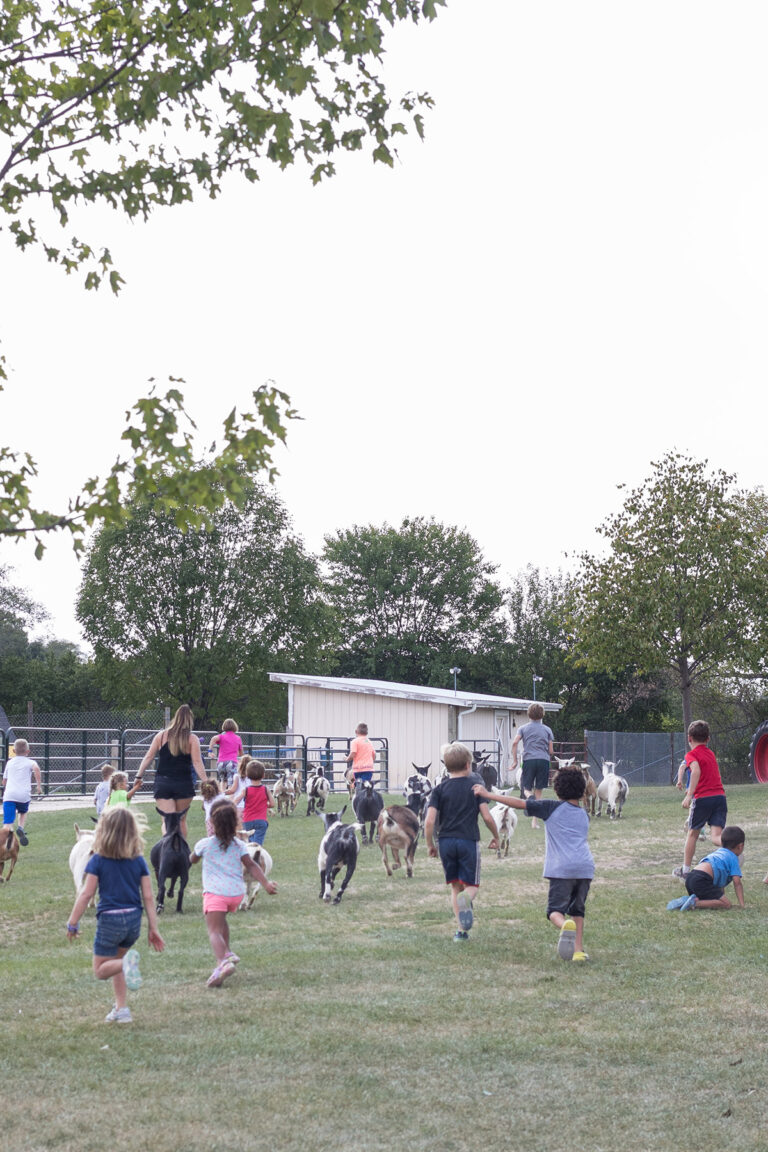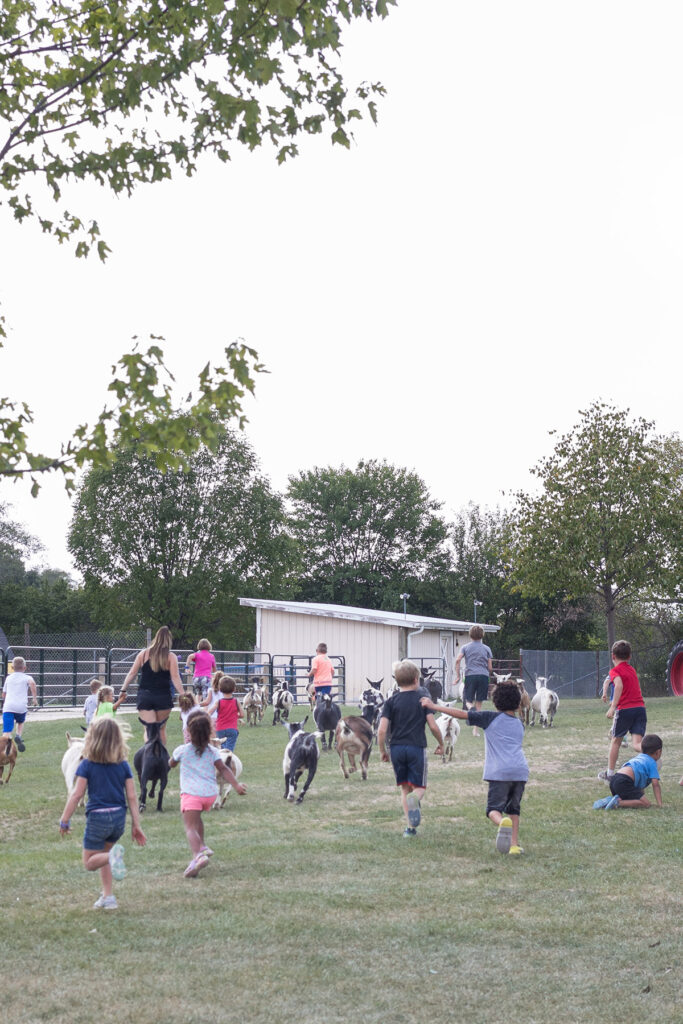 Finally, Green Meadows ends every day with a goat run. A half an hour before Green Meadows closes, they let the goats out of their pen in the middle of the farm to run back to the area where they spend the night. All of the kids can run along with the goats. Obviously, it's hilarious watching them all run together. The other hilarious part of the goat run is how much the goats look forward to it. They all get really noisy as the goat run gets closer and are clustered around the opening of the pen, all ready to go, before the farmer gets there.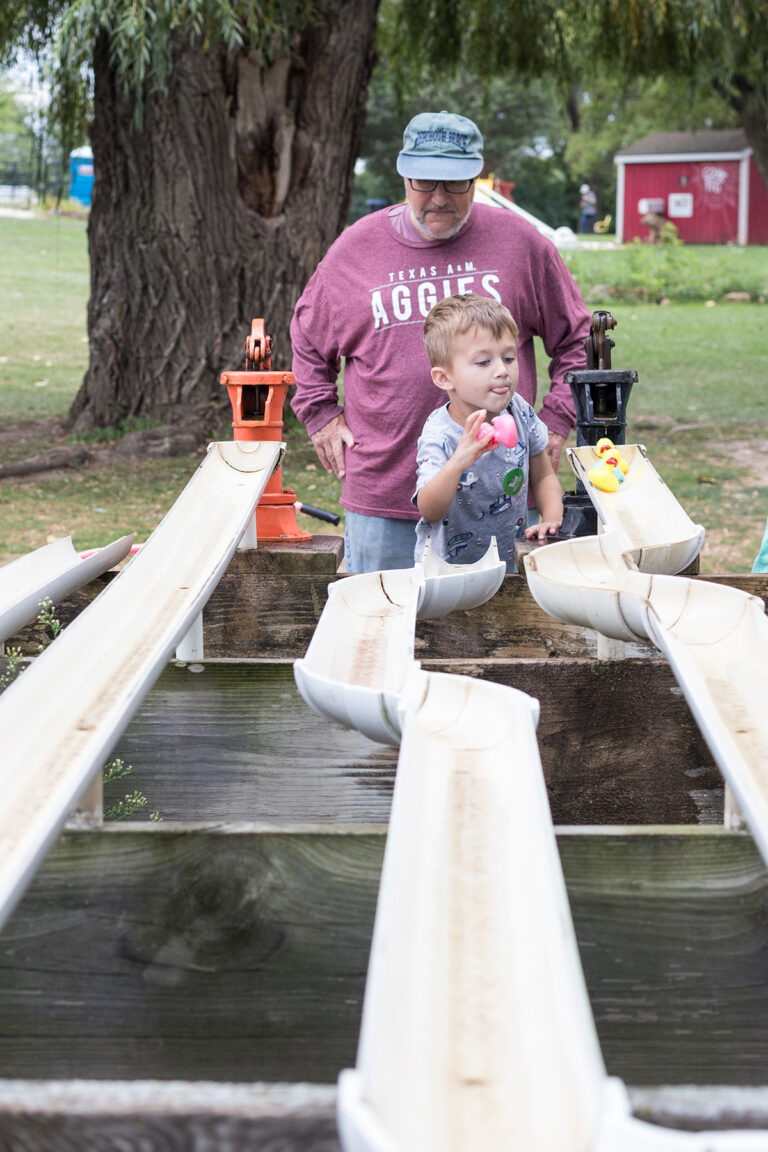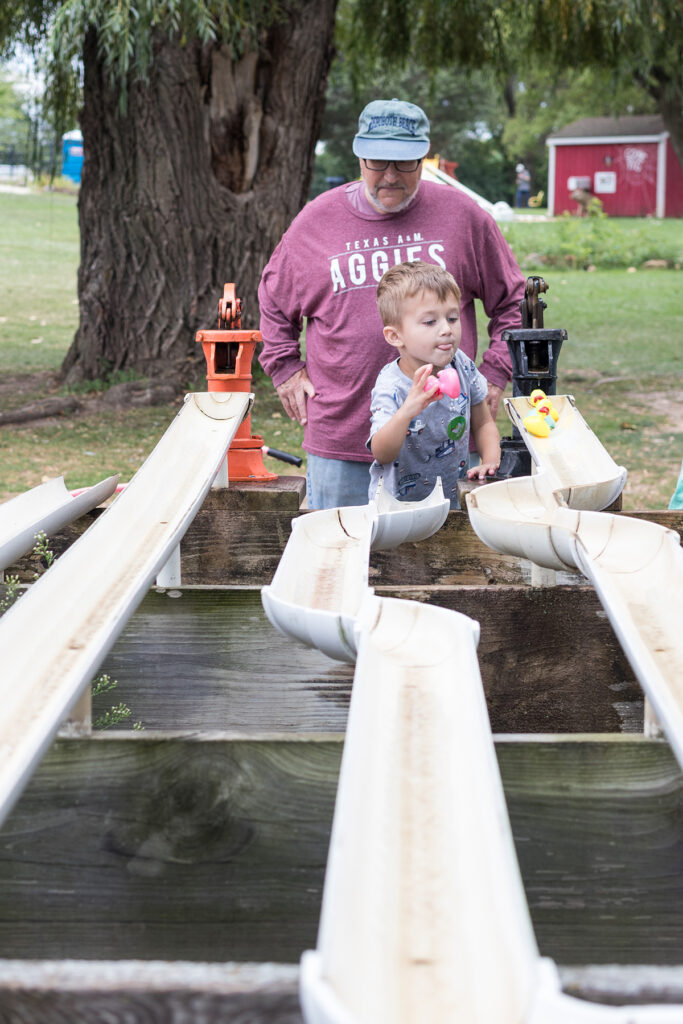 For most of our visits to Green Meadows this summer, it was just me and the kids. We managed to get Jake and my mom there with us once and then my dad there with us once on a separate visit.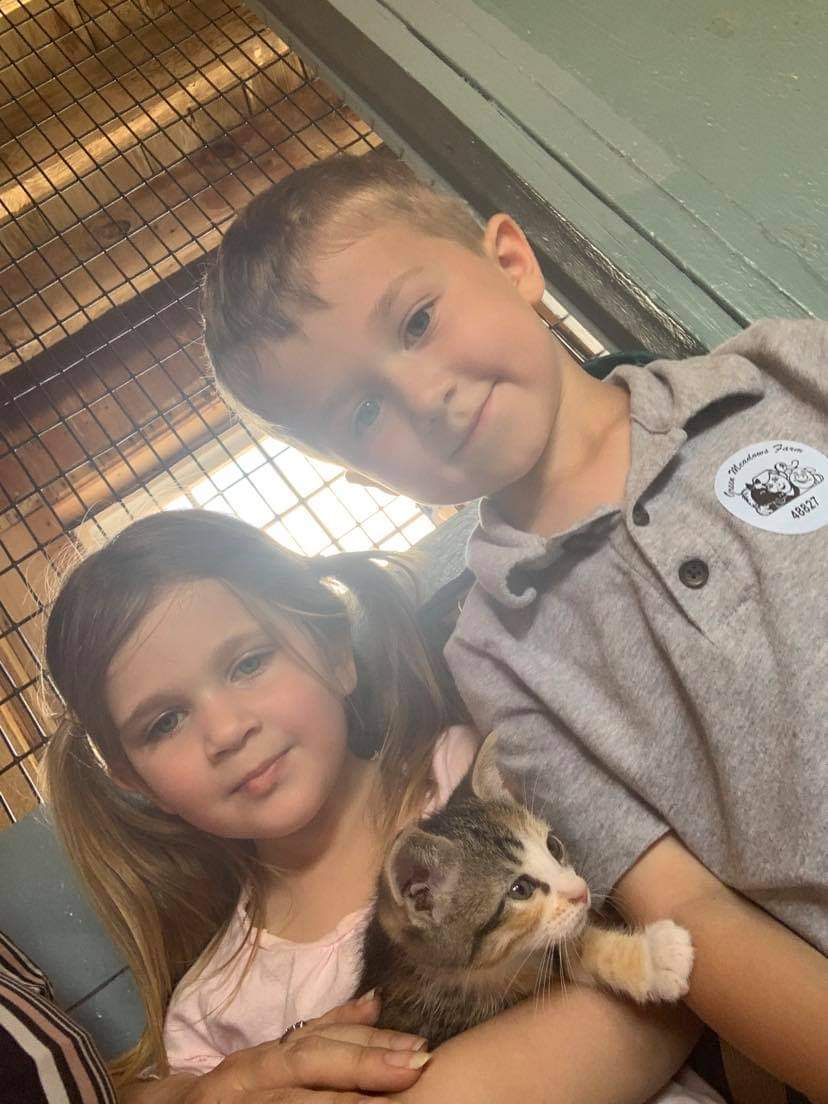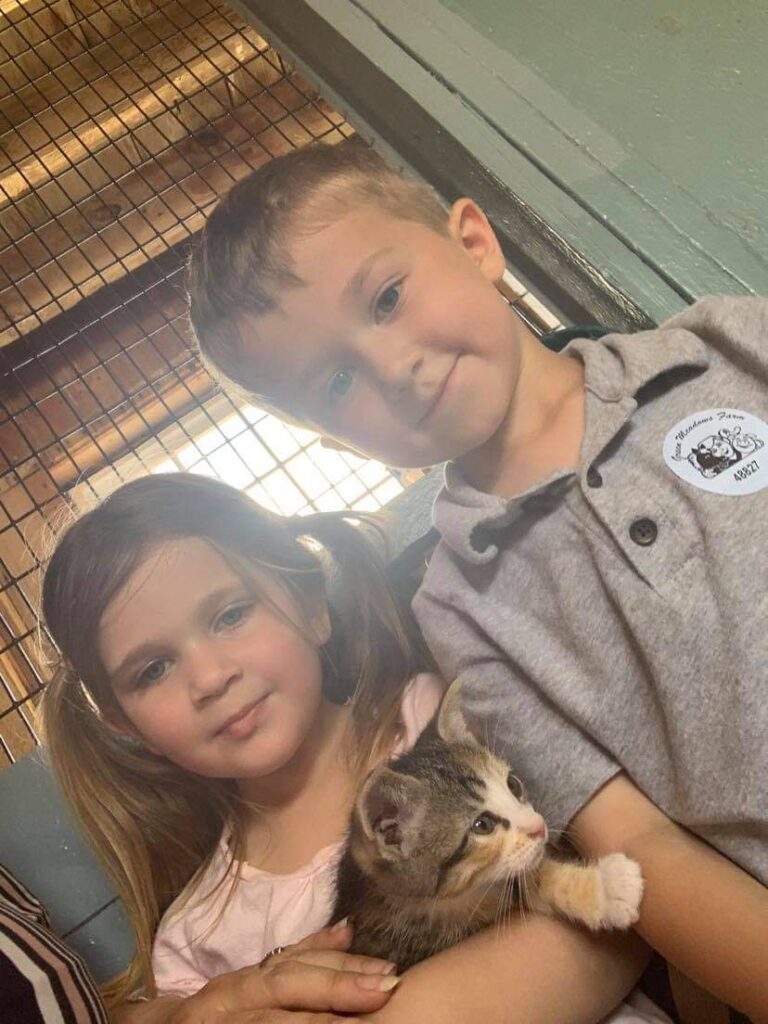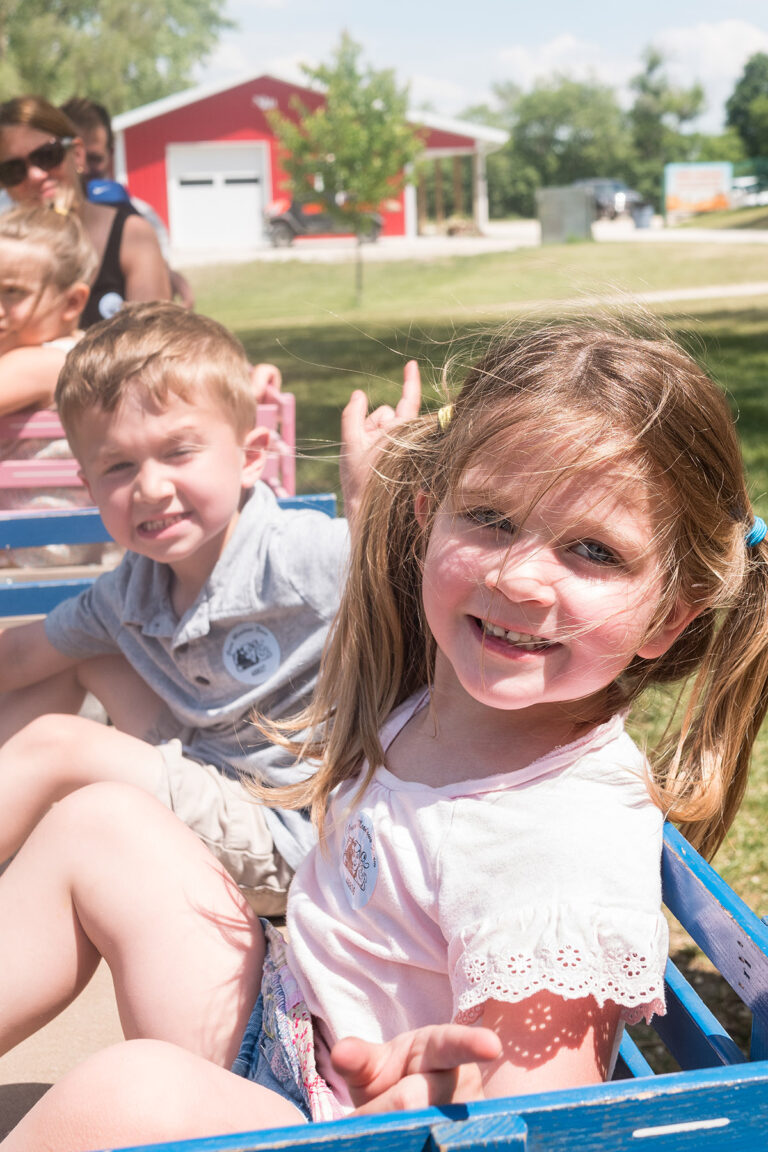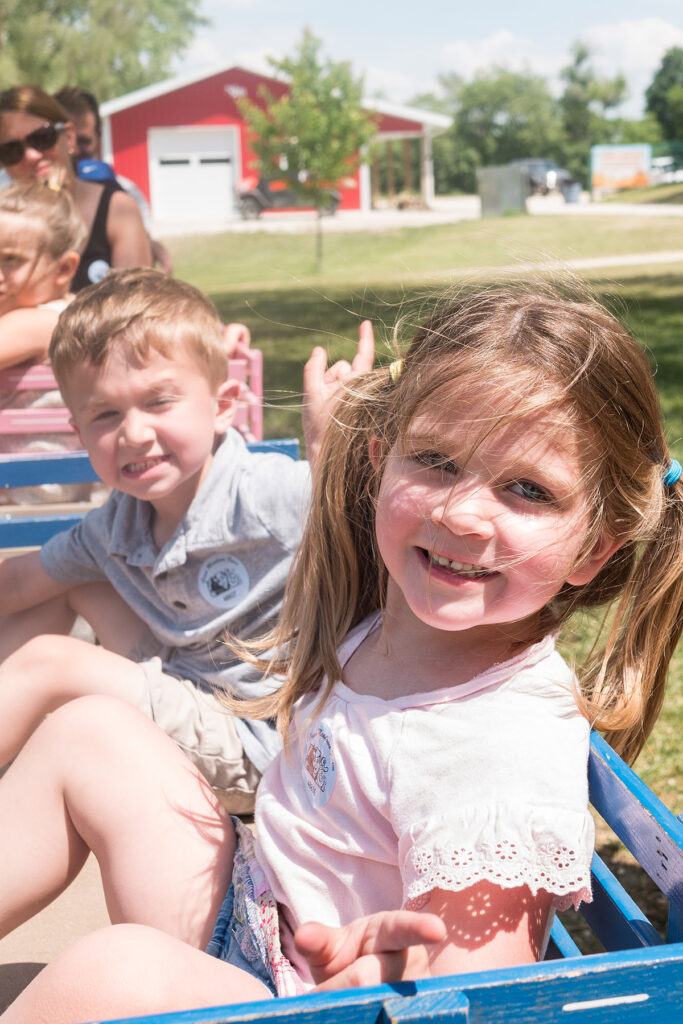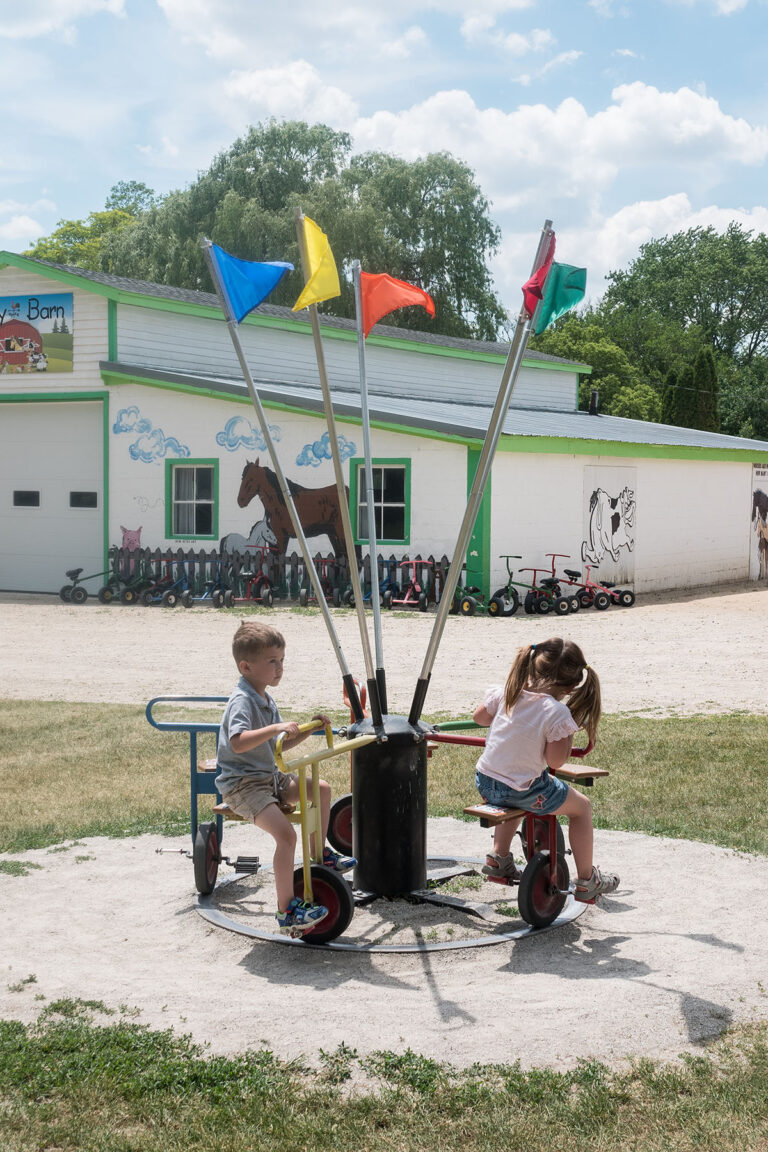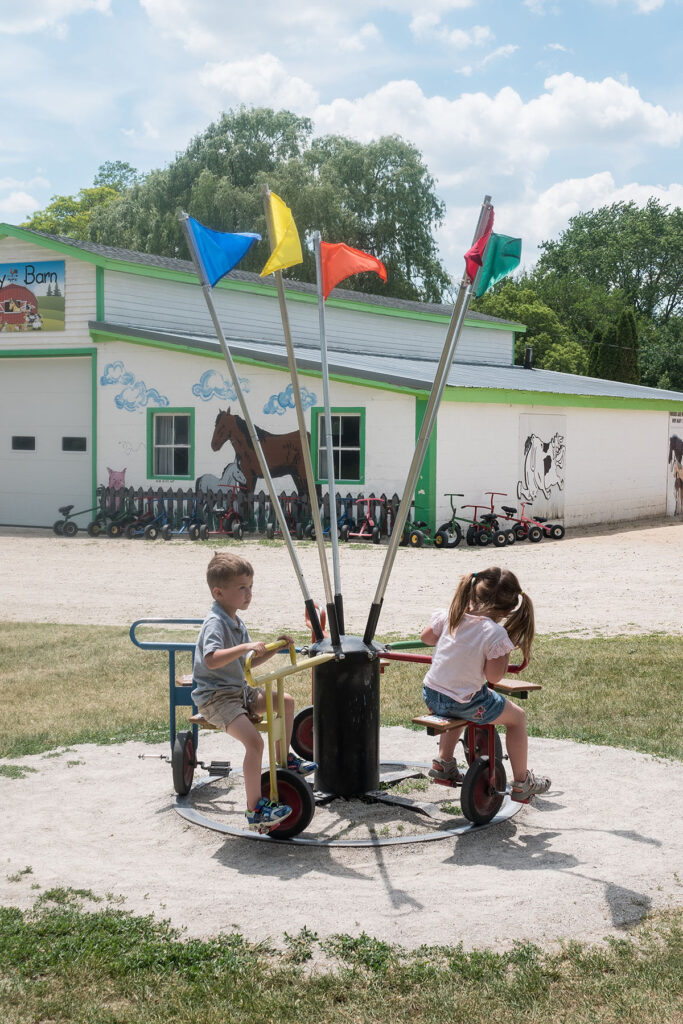 We also met Tommy's birthday buddy and her family there once. The picture of the two of them with the kitten (which her mom took) is one of my all-time favorite pictures of both of them.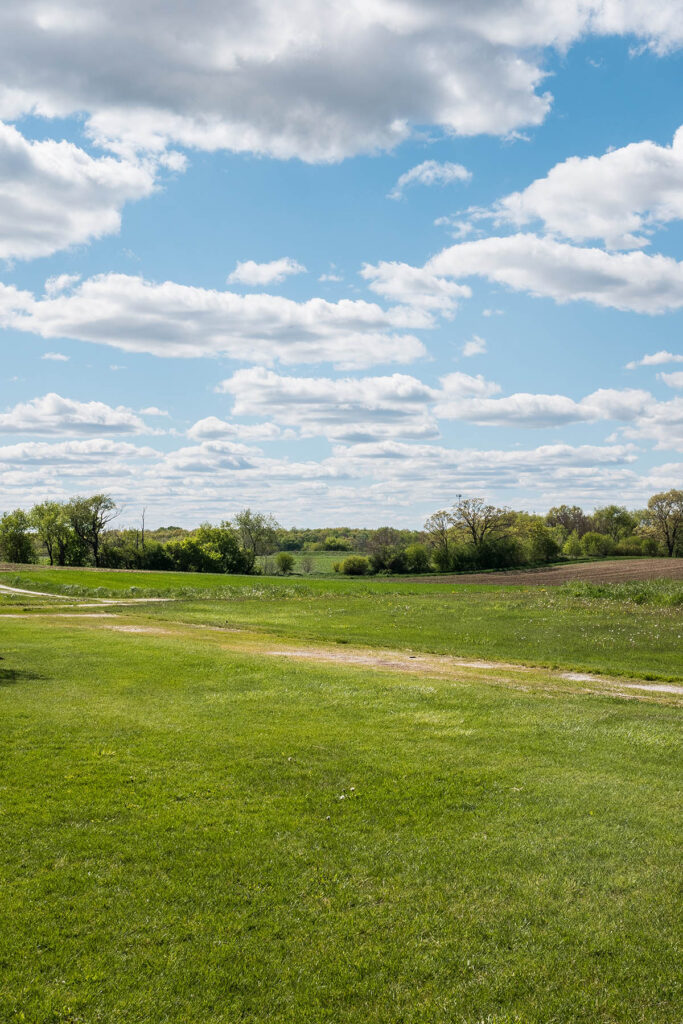 All of the pictures in this post are from the spring and summer. We're looking forward to visiting Green Meadows more this fall as well. They give out pumpkins during fall visits. Green Meadows is already in such a beautiful area. I'm sure that everything will look even more beautiful as the colors change.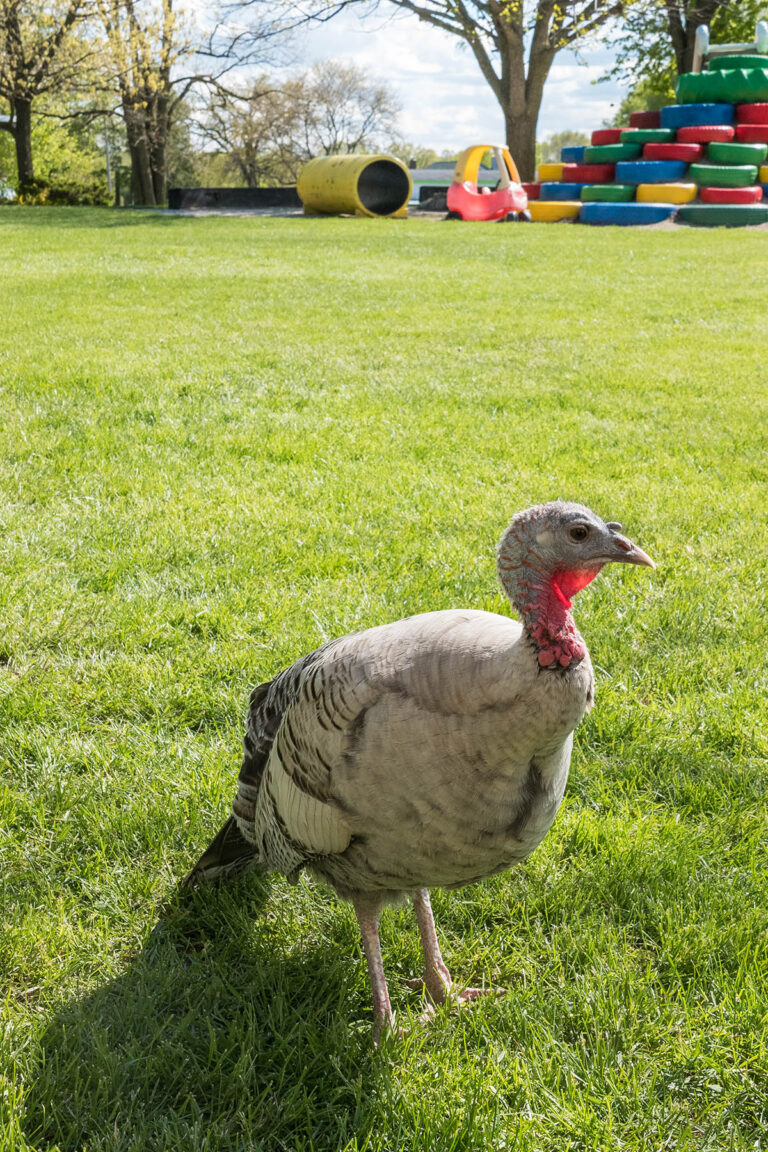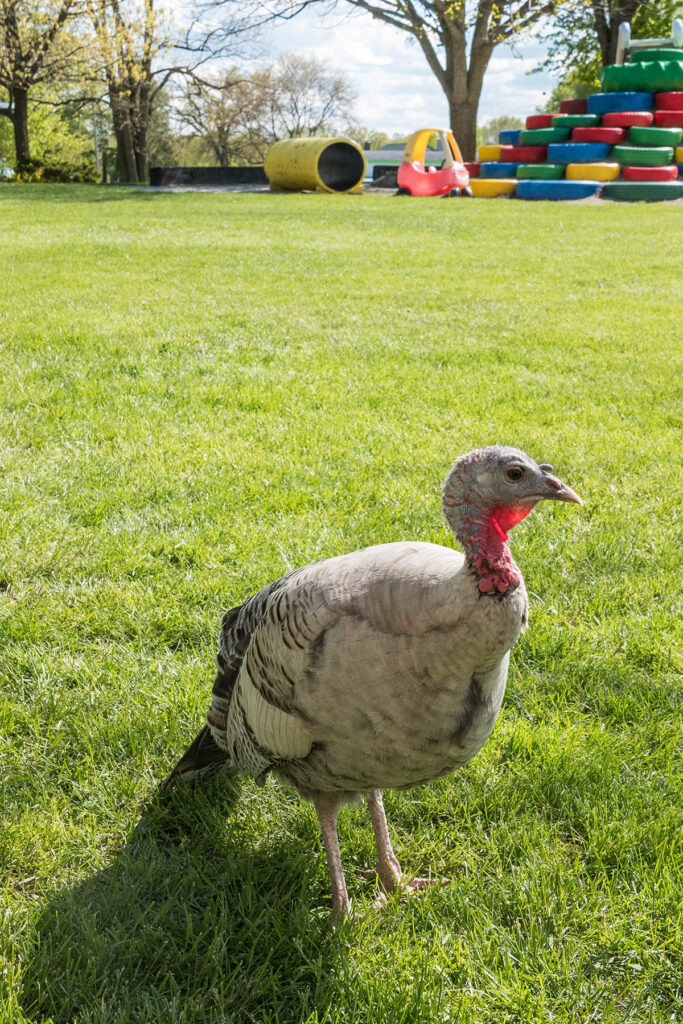 [Disclaimer: Green Meadows did not sponsor this post or compensate me in any way for writing it. As always, all opinions are 100% of my own. Information about Green Meadows, such as the dates it's open, is subject to change at any time without notice.]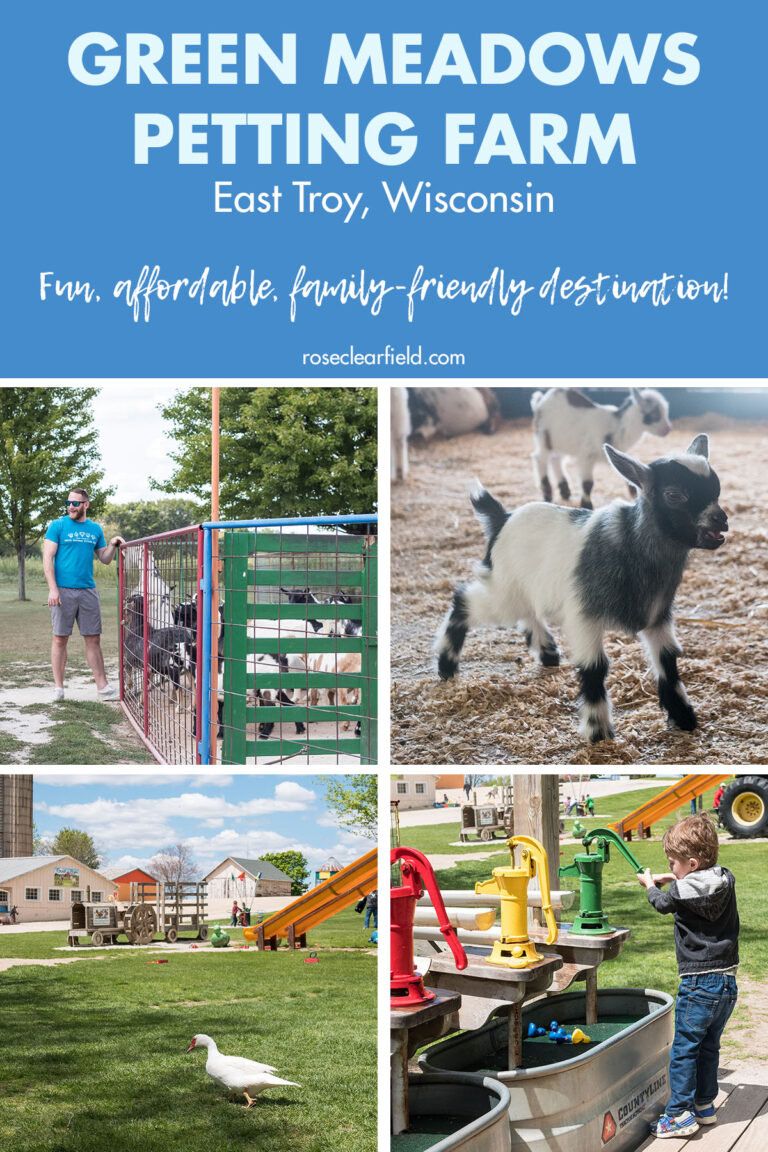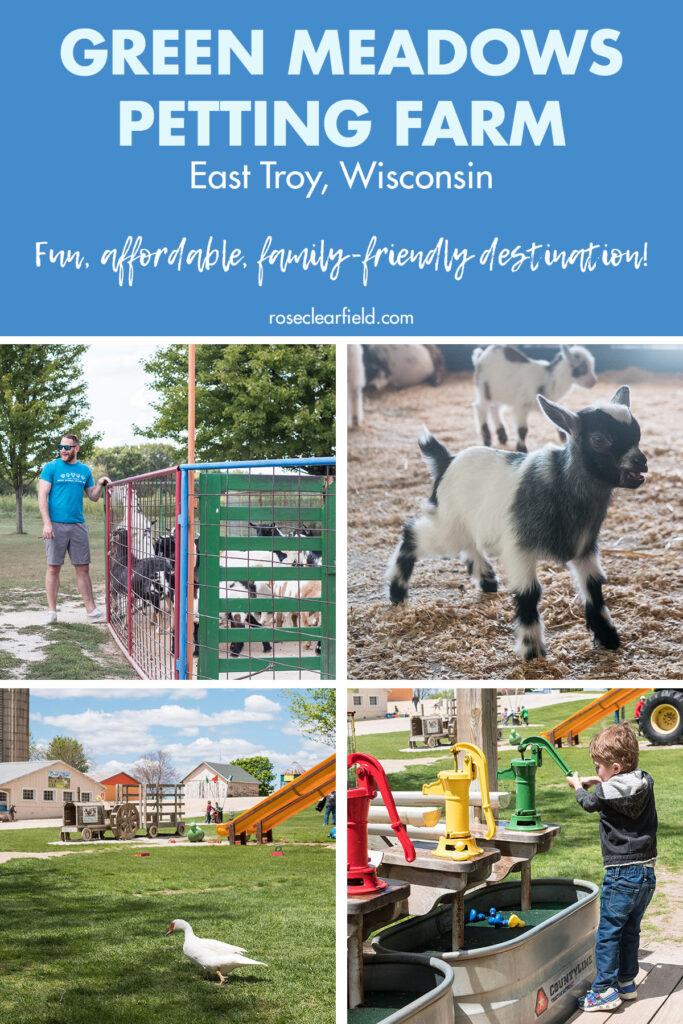 More Wisconsin destinations: