Yes, I am posting my recipe for the famed ham and Swiss cheese sliders.
If you've spent any time on Pinterest in the past few years, I'm sure you've seen this mouthwatering sandwich at least a few times. I certainly didn't invent the concept. (I think King's Hawaiian did? Genius.) But I have spent the past year perfecting my own "marinade" for it. Marinade doesn't really seem like quite the right word for a butter sauce that you pour over your sandwiches before sliding them into the oven. Clearly, we need a new term just for this type of sauce.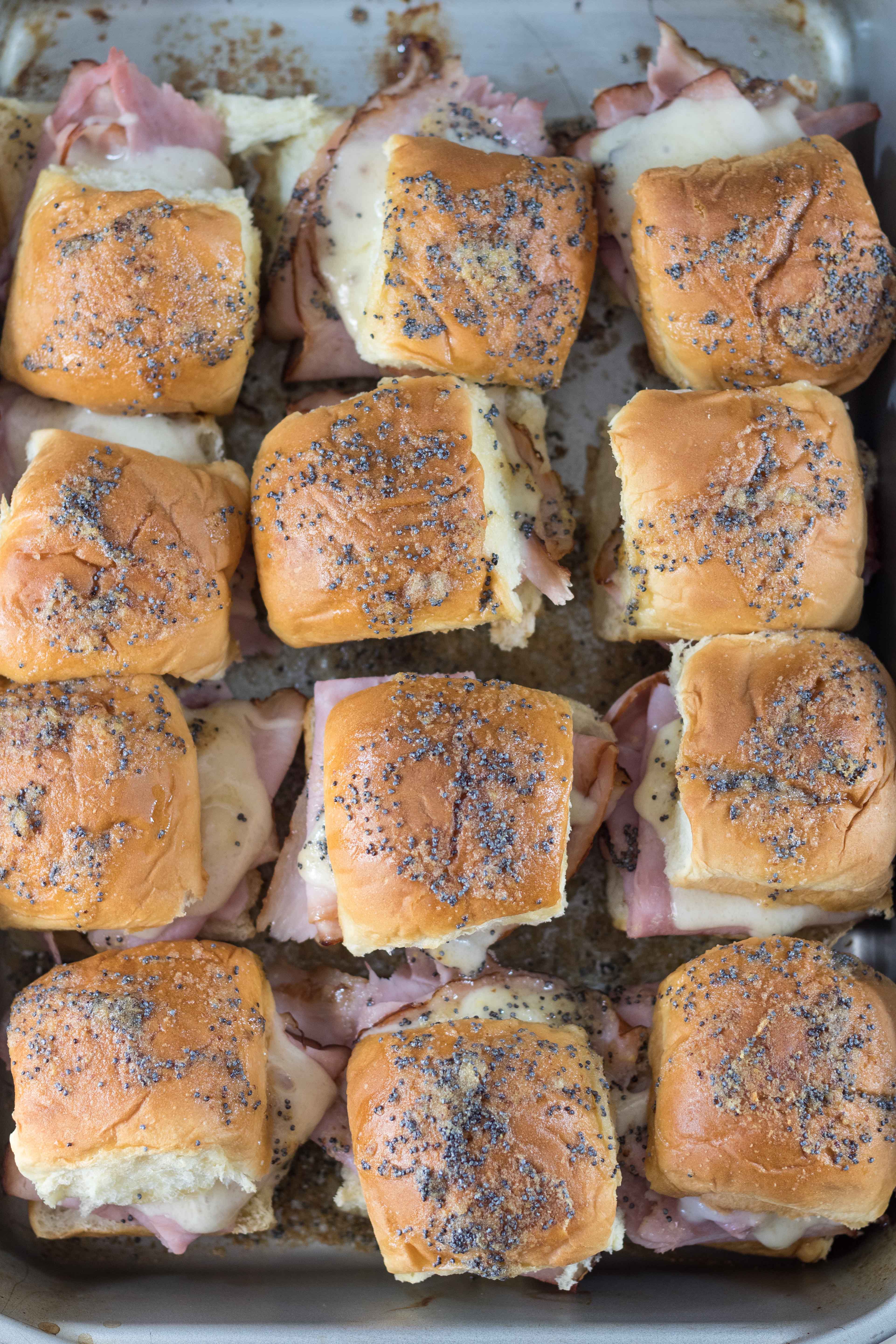 I first had ham and Swiss cheese sliders at a friend's house, following a morning women's group. Little kids tend to eat around the clock, so the quicker you can have lunch ready after that sort of event, the better. It was the perfect way to get kids and adults fed quickly. Everyone had plenty to eat, and she even had enough left over for another meal. Win-win.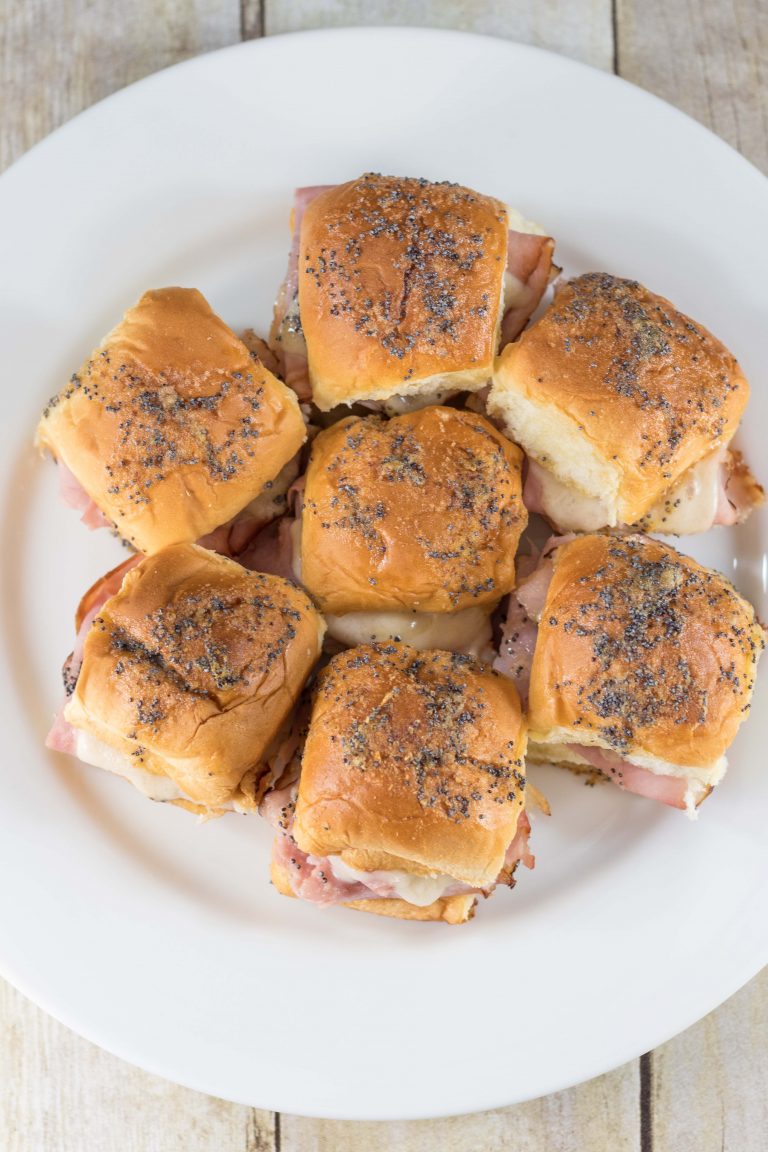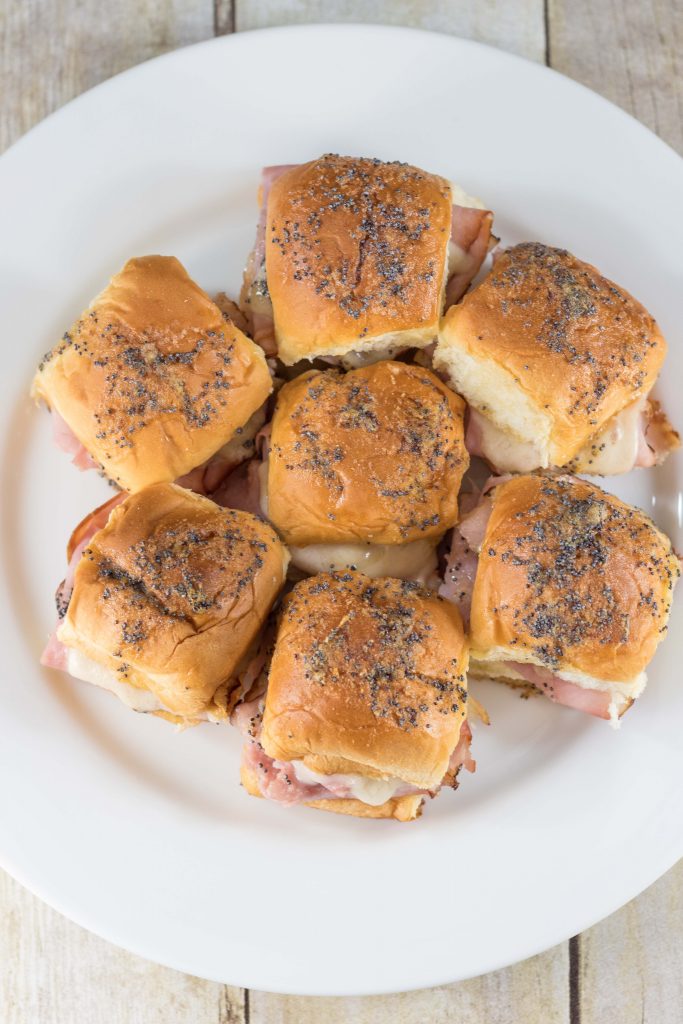 I make ham and Swiss cheese sliders when we're having people over, generally a big group of people for a game night. It's become a requested item. People insist on taking a few home with them afterward (which is always a good thing because I only need to eat them so many days in a row). I guarantee when you make a batch of sliders for a get together, you'll get requests for them at future gatherings, too. I love trying new recipes when we have company. But I think I could alternate between just ham and Swiss sliders and chicken lettuce wraps, and everyone would be happy.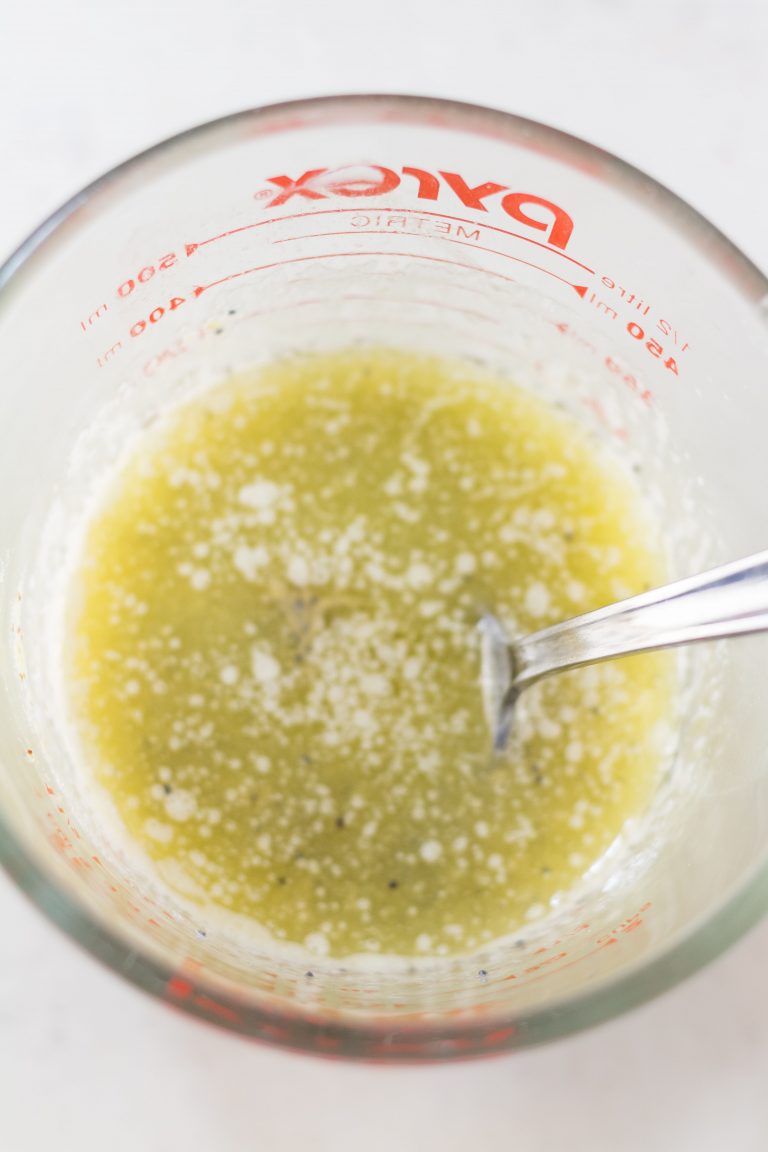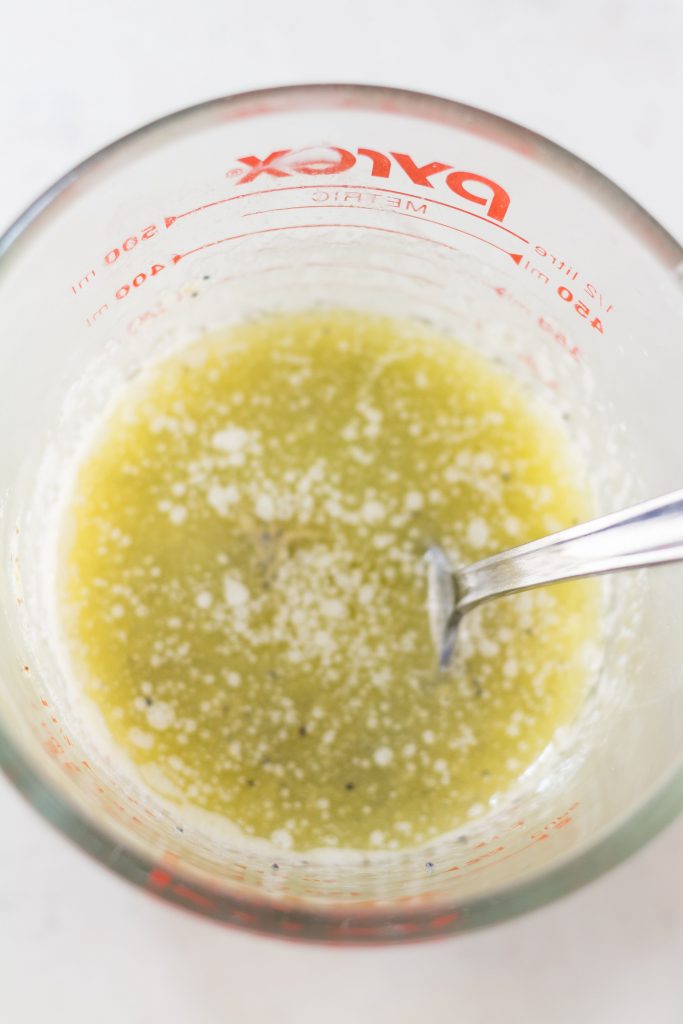 The butter sauce has the ideal combination of salty and sweet, which pairs perfectly with the Hawaiian roll for your ham and Swiss cheese sliders. There's just enough butter to coat the rolls without drowning them. It's one of the few sauces where I take the time to measure all of the ingredients. Normally I don't measure carefully while cooking. But the flavor balance is important here. It's very easy for the sandwiches to get way too sweet or salty.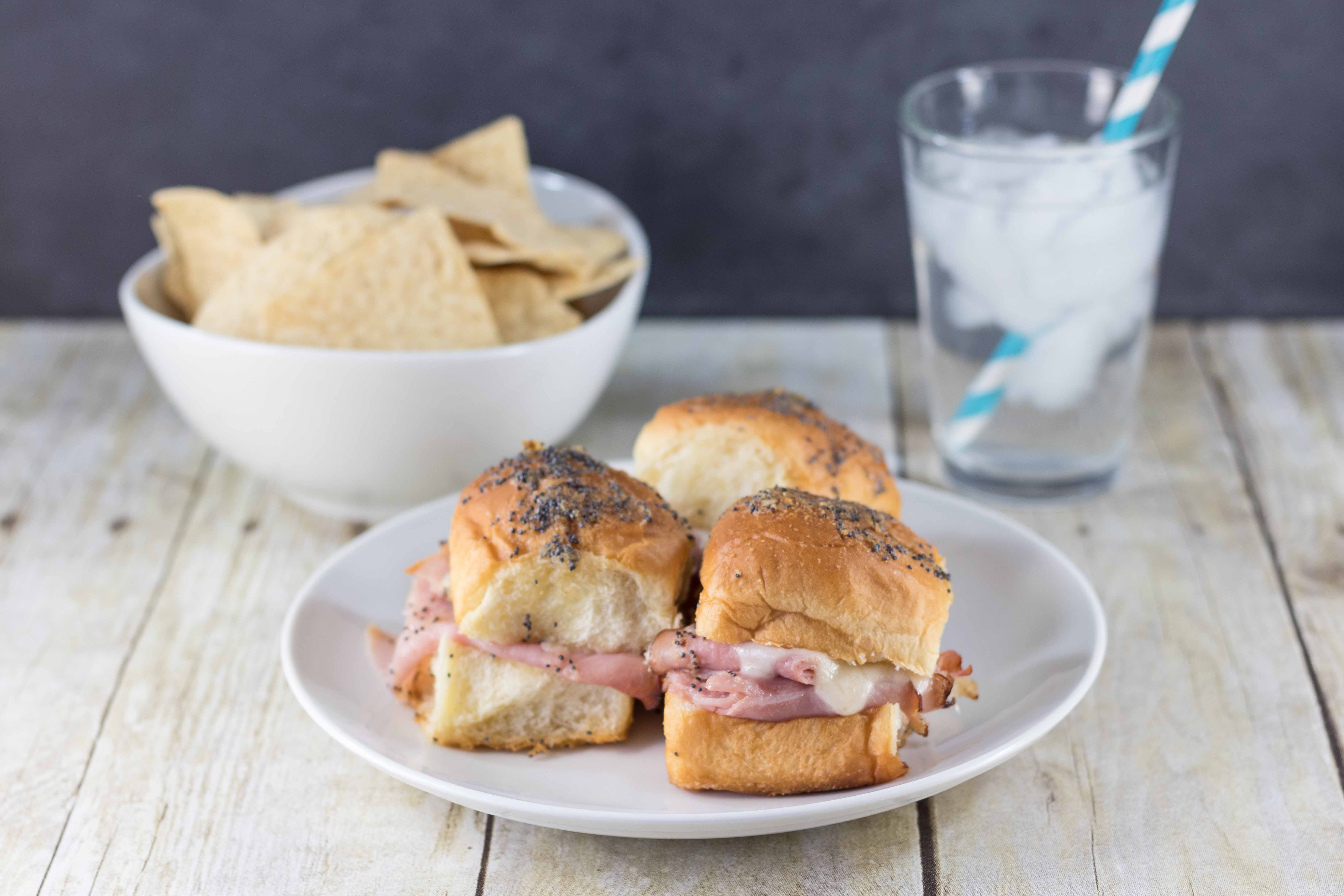 Ham and cheese is fabulous on its own but leaves room for customization, too. Now that summer is approaching and it's almost tomato season, all I want to do is add tomato slices. As this is basically a grilled cheese sandwich, tomatoes are a natural choice. Ham and cheese sandwiches are also great with avocado. Personally, I'm not a big pickle fan, but I've seen quite a few recipes where people add pickle. No judgment if that's what you love.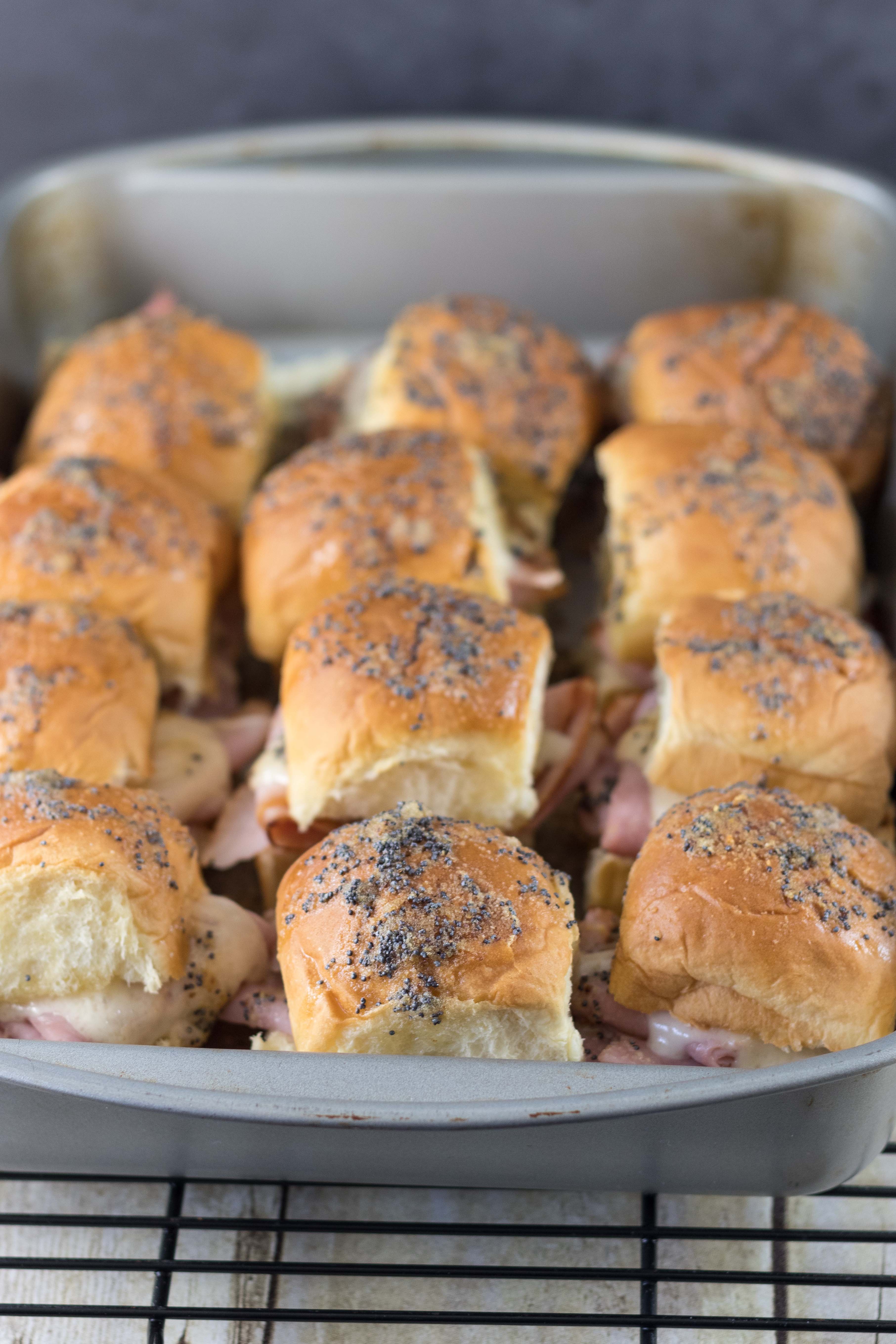 Hawaiian Roll Ham and Swiss Cheese Sliders
Servings:
8
servings (2-3 sliders per person)
Ingredients
24

slices

ham

(~9 oz.)

12

slices

Swiss cheese

(~7 oz.)

24

King's Hawaiian rolls

sliced in half

3/4

cup

butter

melted

1

tablespoon

Dijon mustard

1

teaspoon

Worcestershire sauce

1

teaspoon

brown sugar

1

tablespoon

poppy seeds

1/2

tablespoon

onion powder
Instructions
Pre-heat the oven to 350 degrees F.

Slice the Hawaiian rolls in half. Place the roll bottoms into two 13x9 baking pans.

Layer one slice of ham on each roll bottom. Fold the Swiss cheese slices into quarters. Place two quarters on each roll. Place the tops on the rolls.

Place the butter in a microwave-safe container. Heat it in 25-30 second increments, stirring in between each increment until the butter is melted.

Add the Dijon mustard, Worcestershire sauce, brown sugar, poppy seeds, and onion powder to the butter. Stir to combine.

Pour the butter mixture evenly over the rolls.

Cover the pans with aluminum foil. Bake for 10 minutes. Remove the foil. Bake for another 3 minutes or until heated through and the cheese is melted.

Serve immediately.
Notes
You can easily half or double this recipe to accommodate more or less people.
Recipe URL: https://www.roseclearfield.com/recipe/hawaiian-roll-ham-swiss-cheese-sliders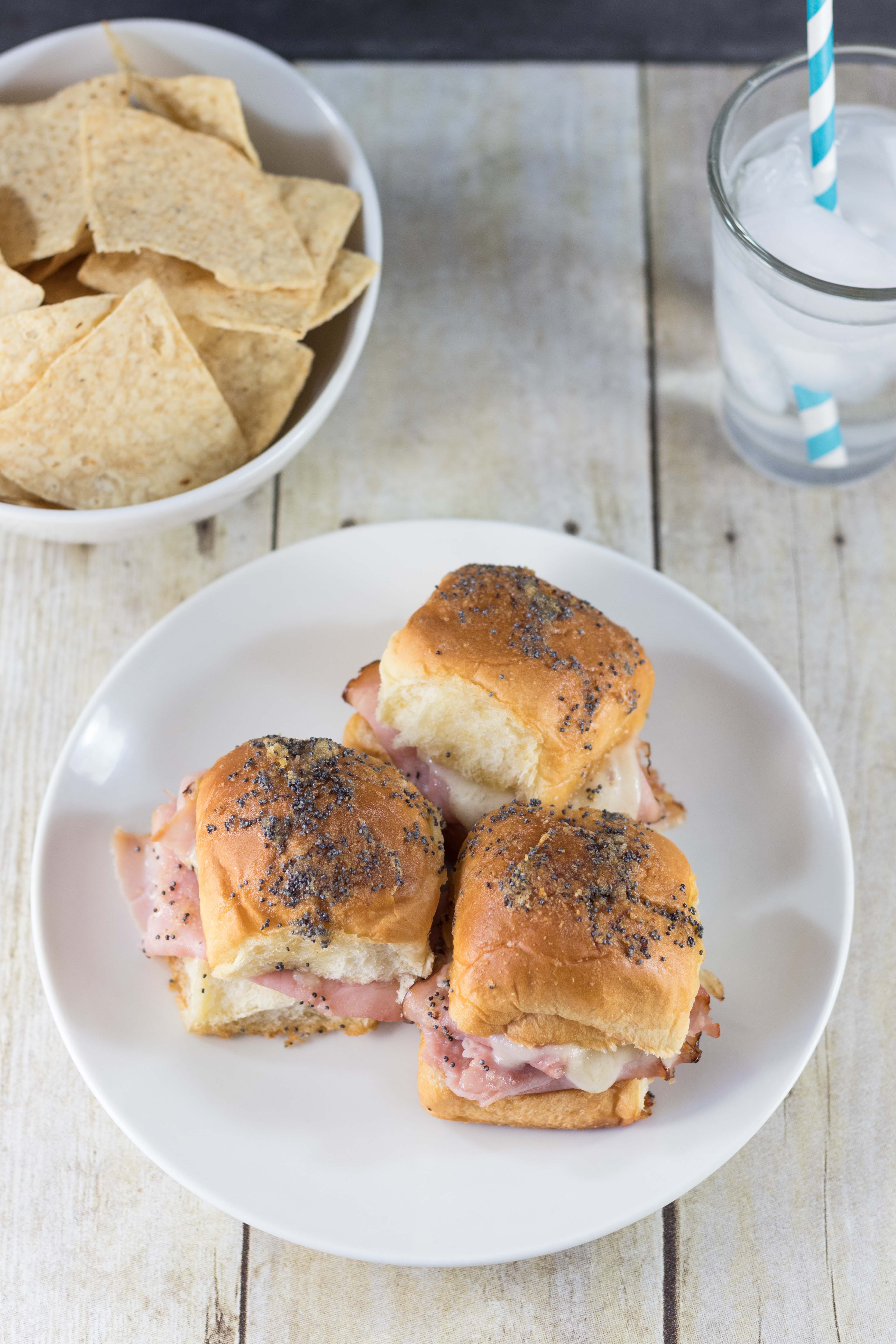 Did you make the Hawaiian roll ham and Swiss cheese sliders?
I want to see them! Tag your images #RoseClearfield on Instagram or Twitter or post a photo to my Facebook page.
Pin this post for easy access to the ham and Swiss cheese sliders recipe later!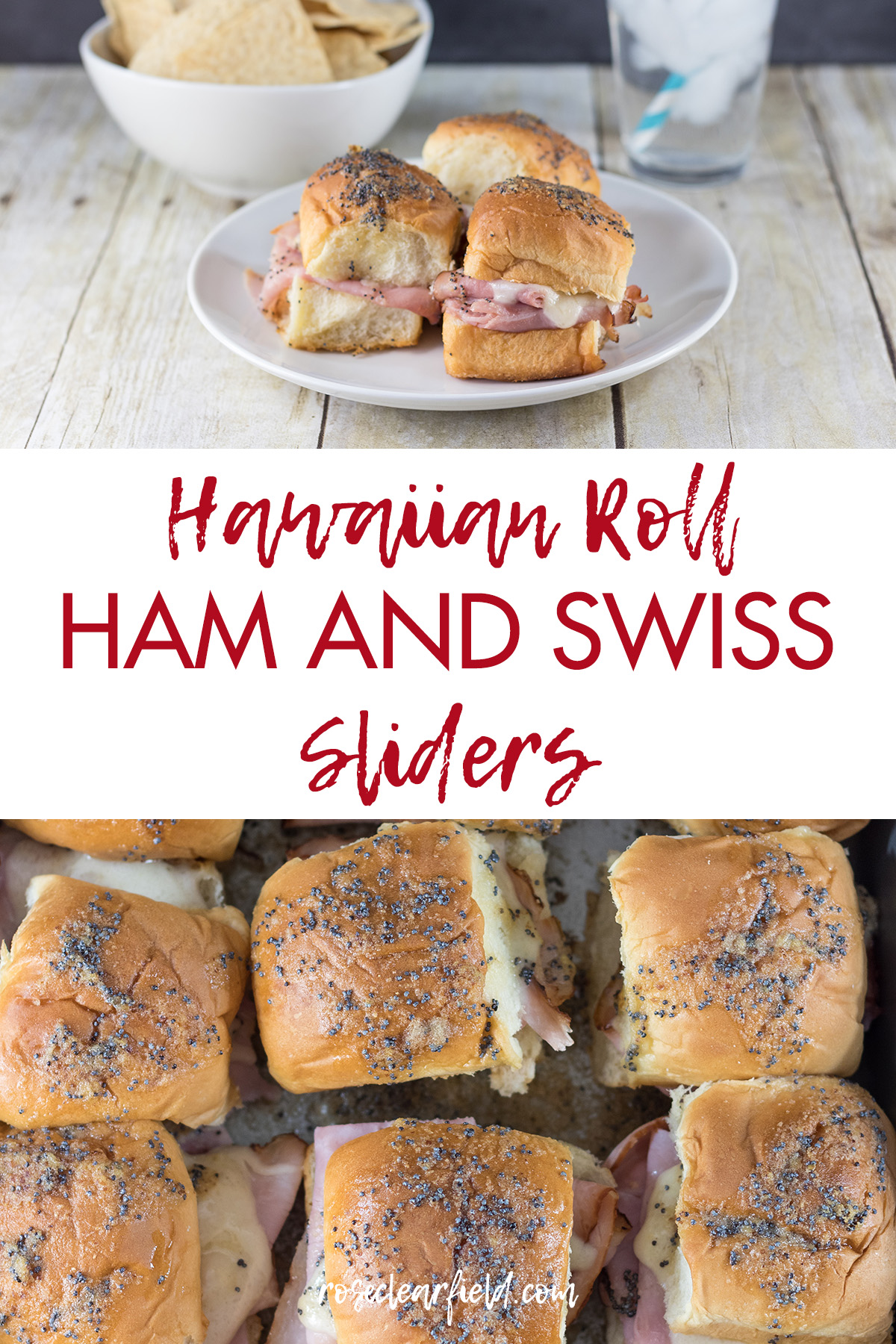 More family-friendly recipes: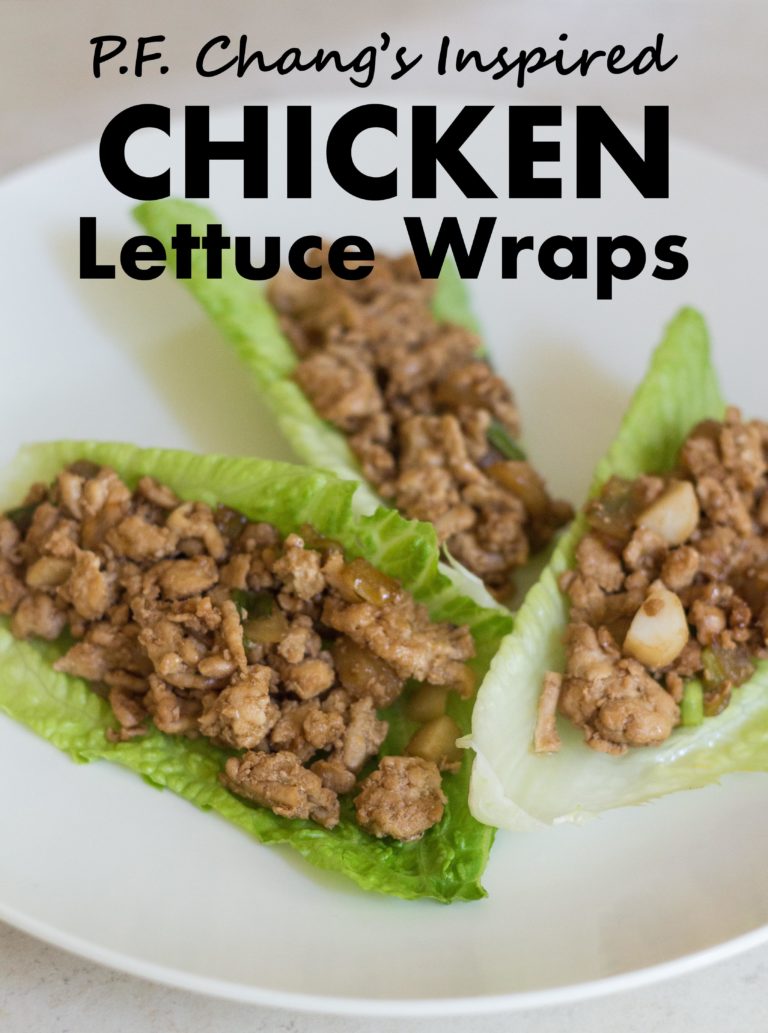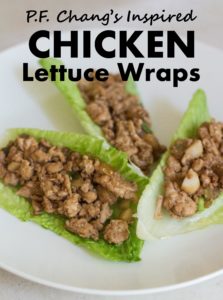 P.F. Chang's Inspired Chicken Lettuce Wraps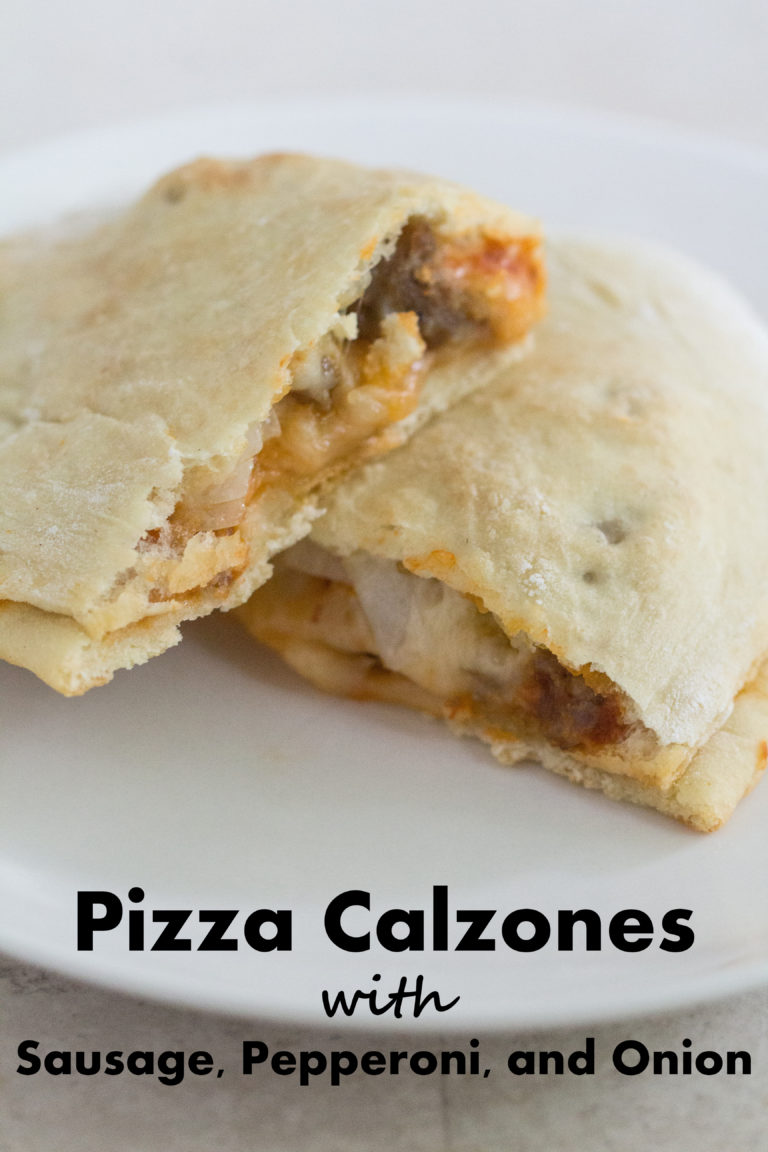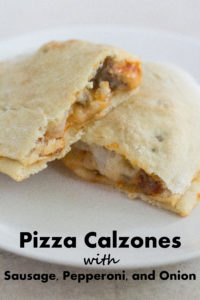 Pizza Calzones with Sausage, Pepperoni, and Onion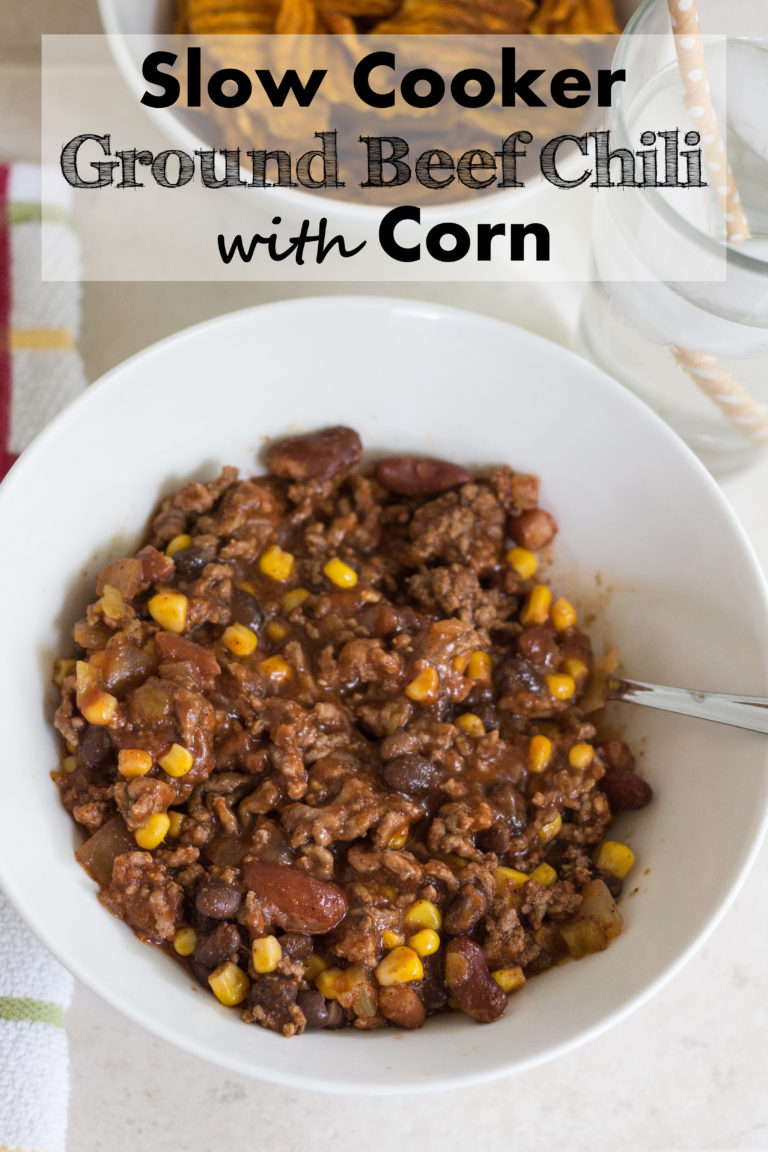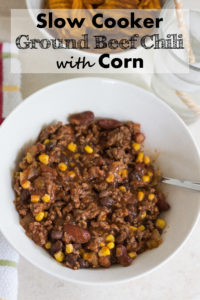 Save
Save
Save
Save