I started experimenting with the idea of a pizza calzone recipe after a decade of making this calzone recipe about once a month.
It's a really old Kraft recipe that my in-laws love and have been making for years but tend to save for special occasions. It's actually a really easy recipe that should be in your monthly rotation and as such, is for us.
Anyway, given that it is such an easy concept and I've been perfecting the original recipe for a decade, I've been wanting to experiment with it for quite a while. But most weeks, it's just easier to make what I've always made and know that my husband loves. So I didn't attempt the pizza calzone variation until sometime last year. As can be expected, it's taken a little tweaking to get a version that I will make consistently and feel comfortable sharing with others as a finished recipe.
The original calzone recipe got me hooked on Pillsbury hot roll mix. In southeast WI, I consistently find it at Sendik's and Festival Foods and at some Piggy Wiggly's. In addition to calzones, I use it regularly for pizza and on occasion, will make it as intended as rolls, usually to go alongside soup. Dough from scratch is not my specialty. As such, the hot roll mix strikes a nice balance between completely from scratch and from a tube. Of course, you're welcome to use the dough of your choosing but you may need to play around with the quantity slightly to get the perfect sized calzones.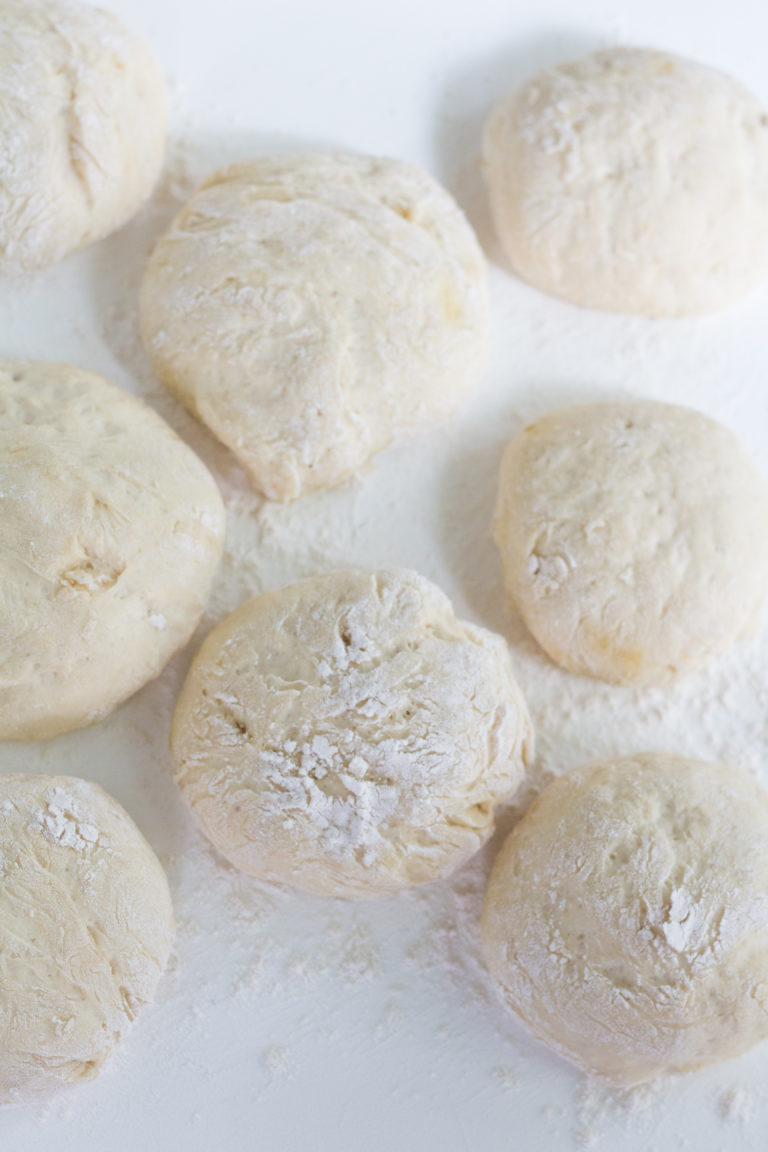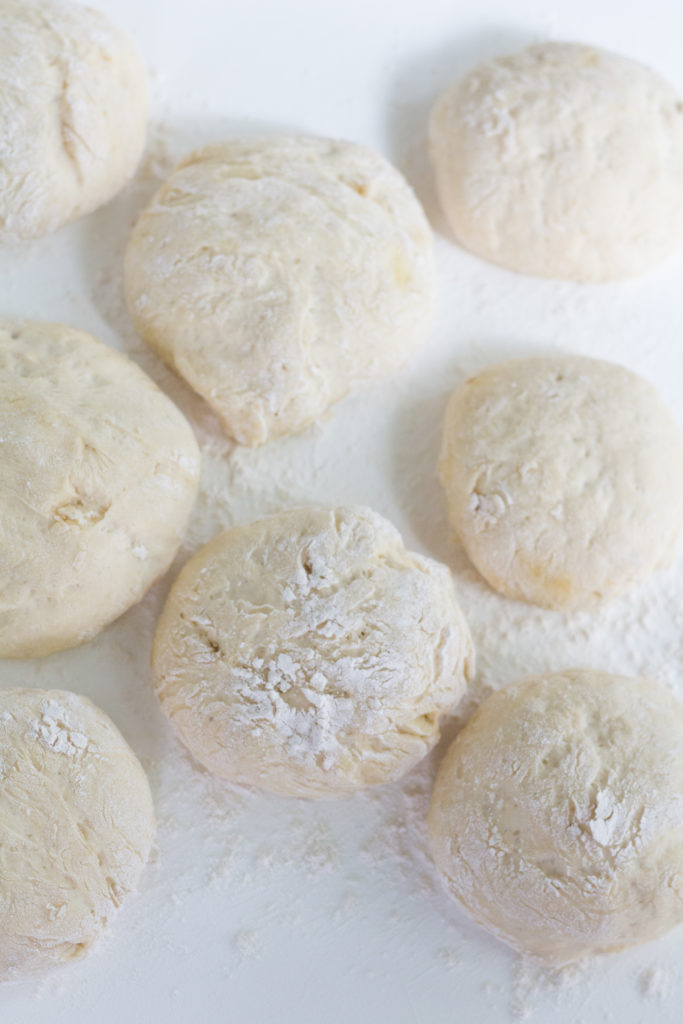 Throughout the handling of the dough, be generous with the flour. I add lots of flour (at least half a cup) when I first mix it, then more flour as I separate it into equal portions, and then even more flour as I'm rolling it out.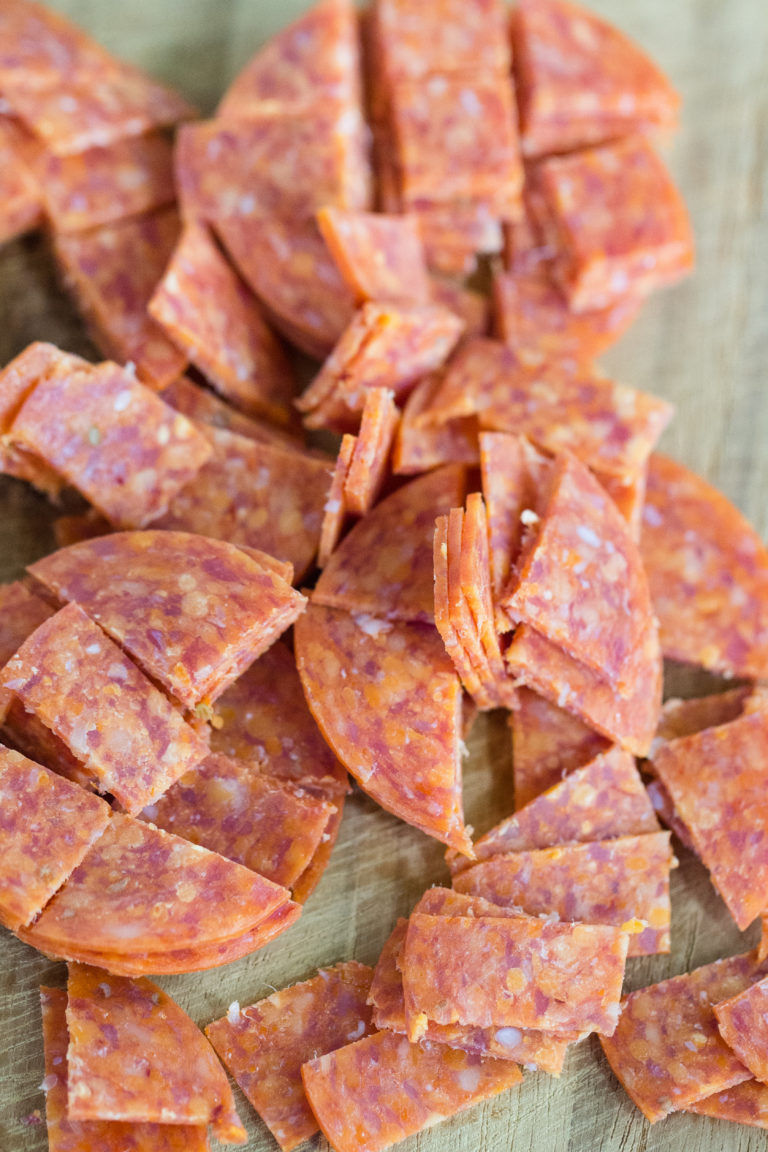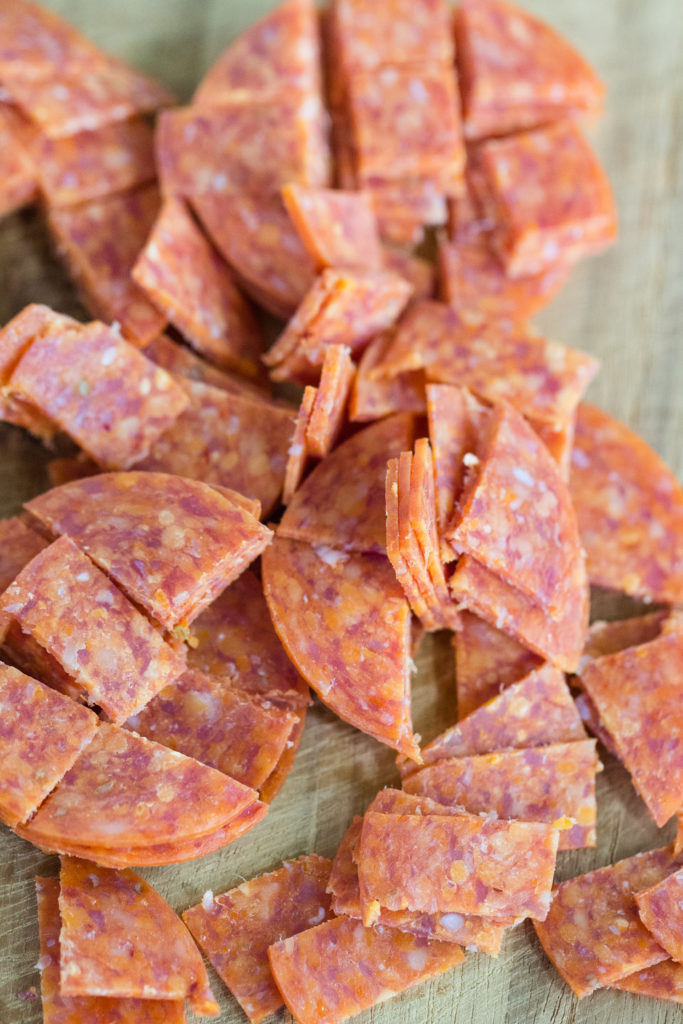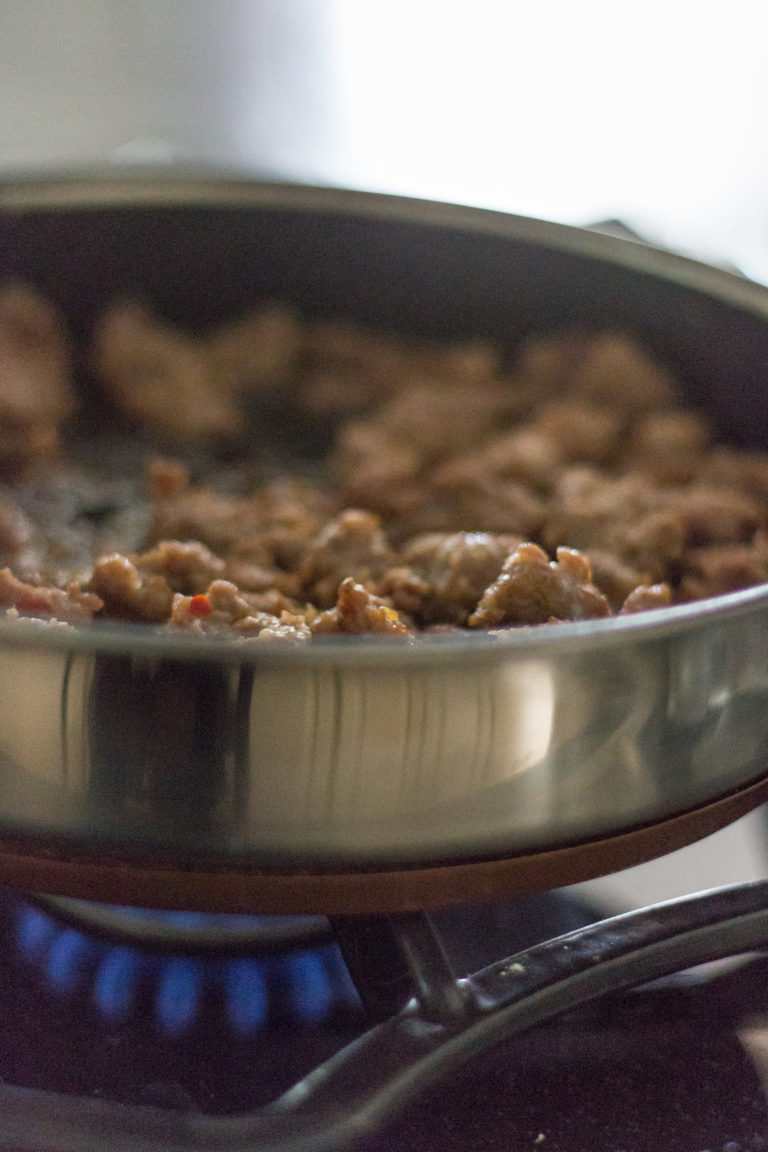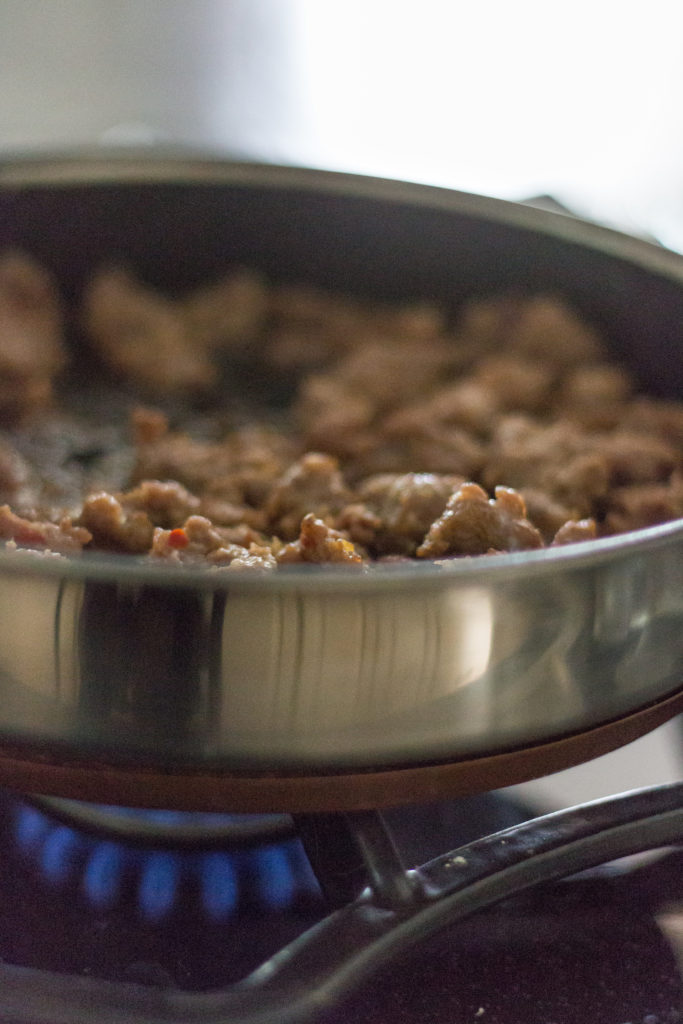 Part of the beauty of the original calzone recipe is that you mix all of the filling ingredients together, which is so simple and quick. I've experimented with layering the ingredients in each pizza calzone, which tastes just fine, but it takes forever. You don't lose anything by mixing the filling ingredients. I choose to spread the sauce first because I don't like heavy marinara on basically anything. If you like heavy marinara, go ahead and add the sauce right to the filling and increase the amount to fit your tastes.
A final note about the filling: I buy 12 packs of Italian sausages and freeze them in Ziplock bags with three sausages each. When I'm ready to make pizza or calzones, I thaw the sausages that I need.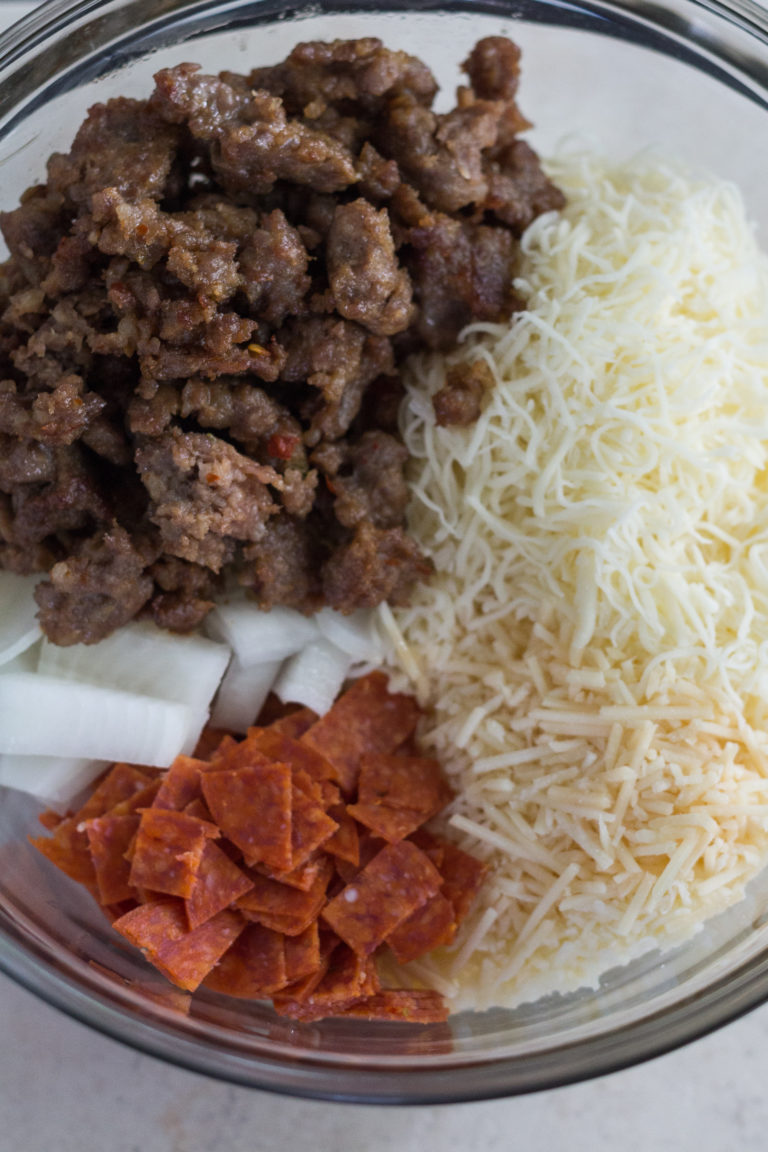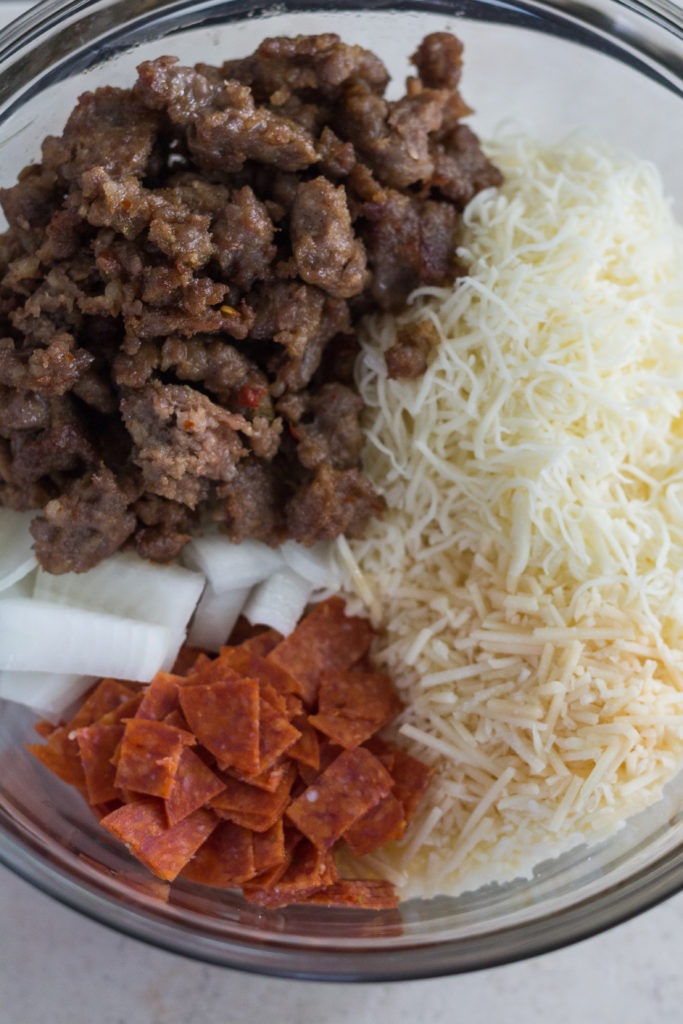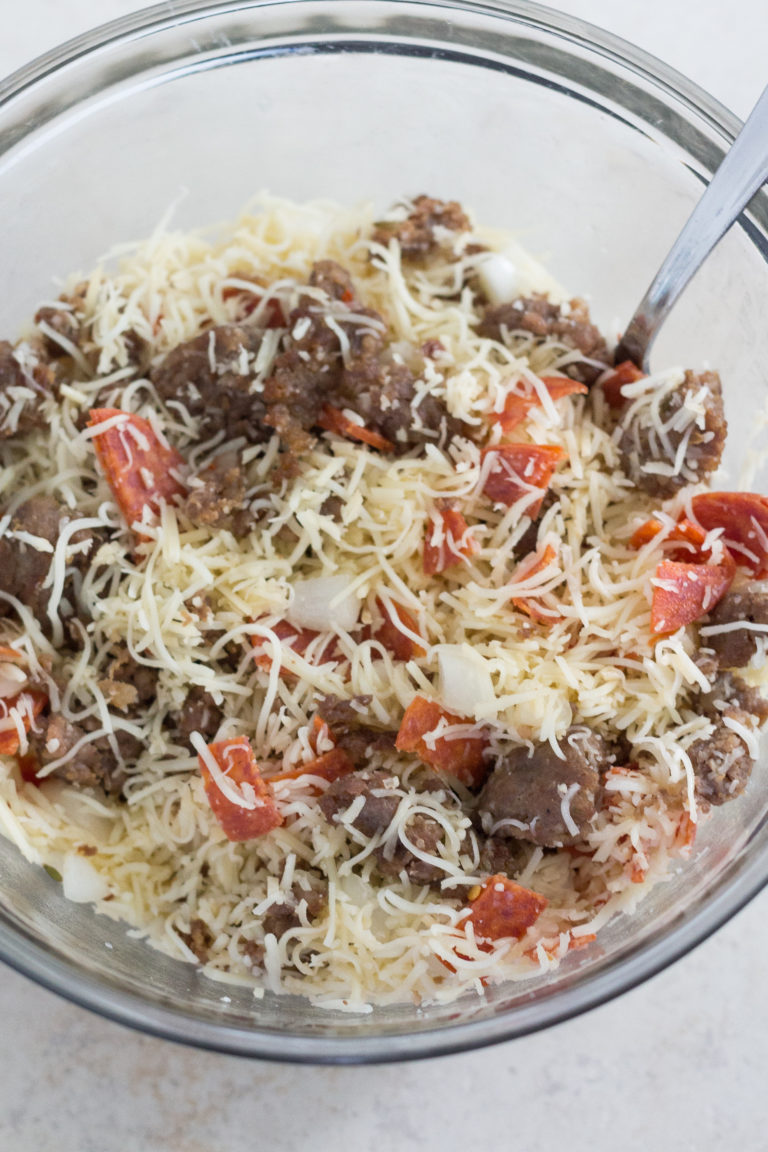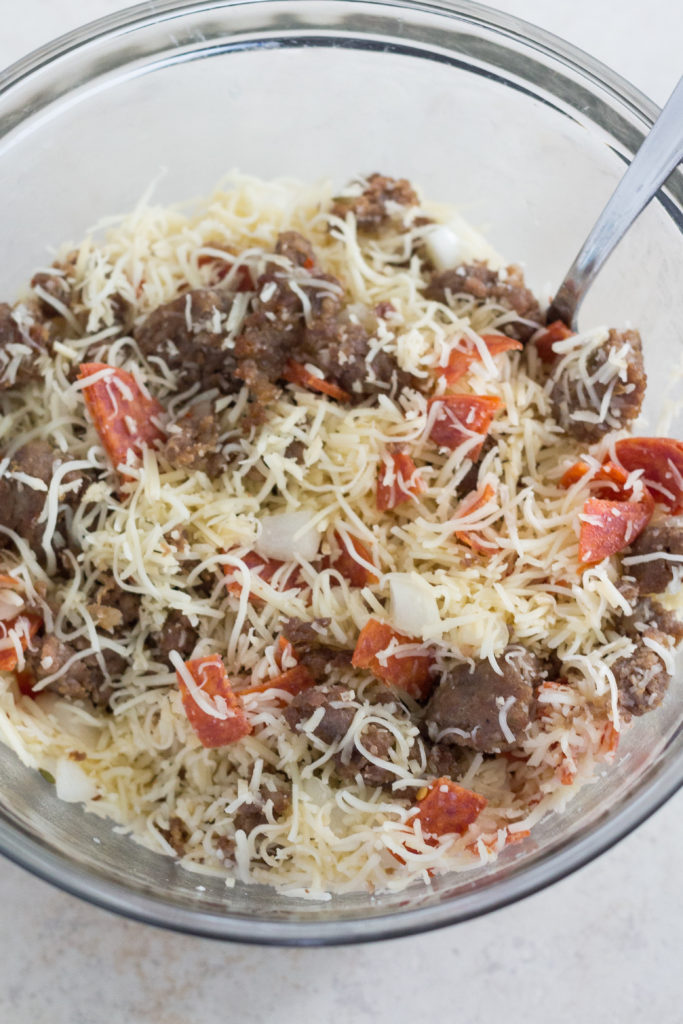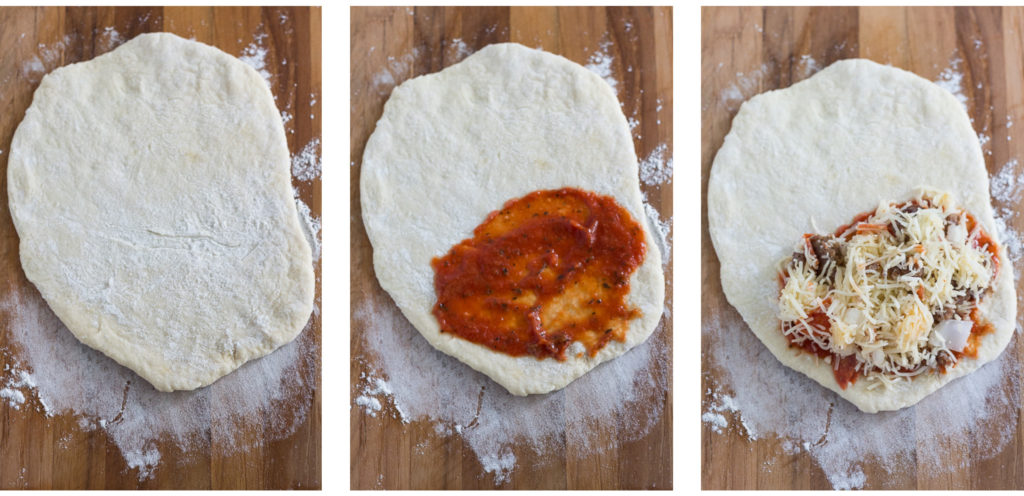 When you bake the calzones, place one pan on a lower rack and one pan on a higher rack. Then rotate the pans halfway through baking. In my past three residences, I always baked for 7 minutes, rotated, then baked another 6 minutes. In my current residence, the oven runs hot so I shave off a minute for 6 minutes, rotation, 6 more minutes. Either way, use both racks and rotate the pans for the most even cooking and perfectly browned bottomed calzones.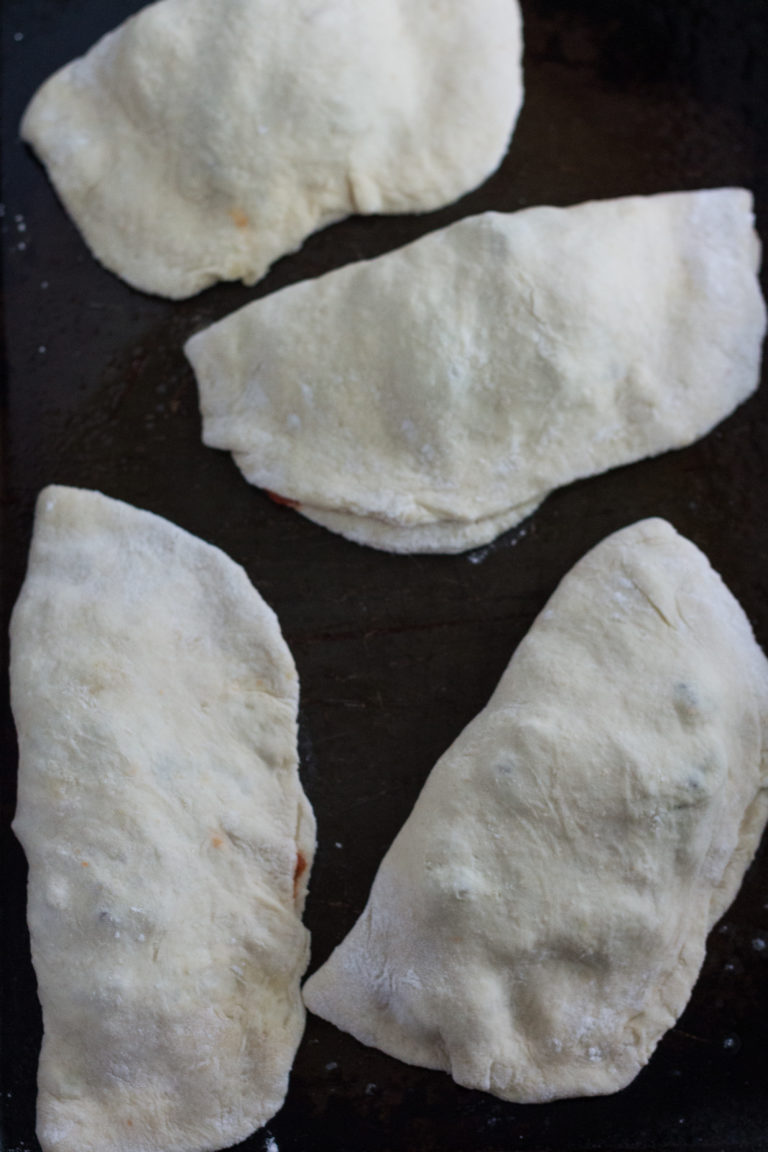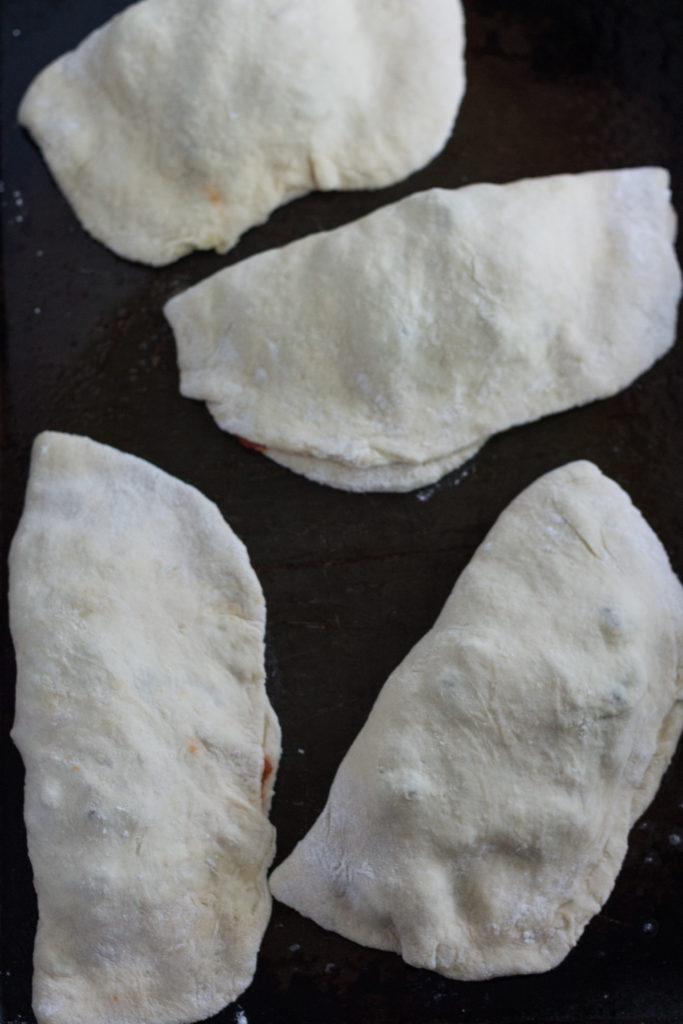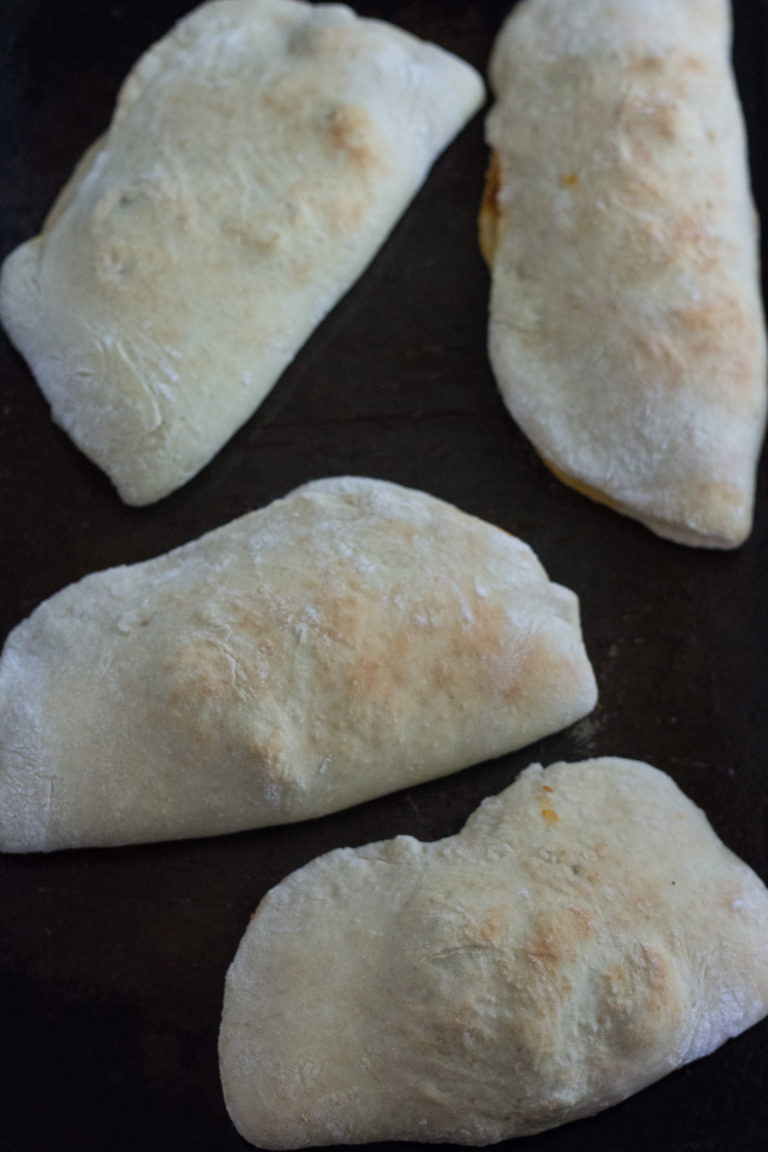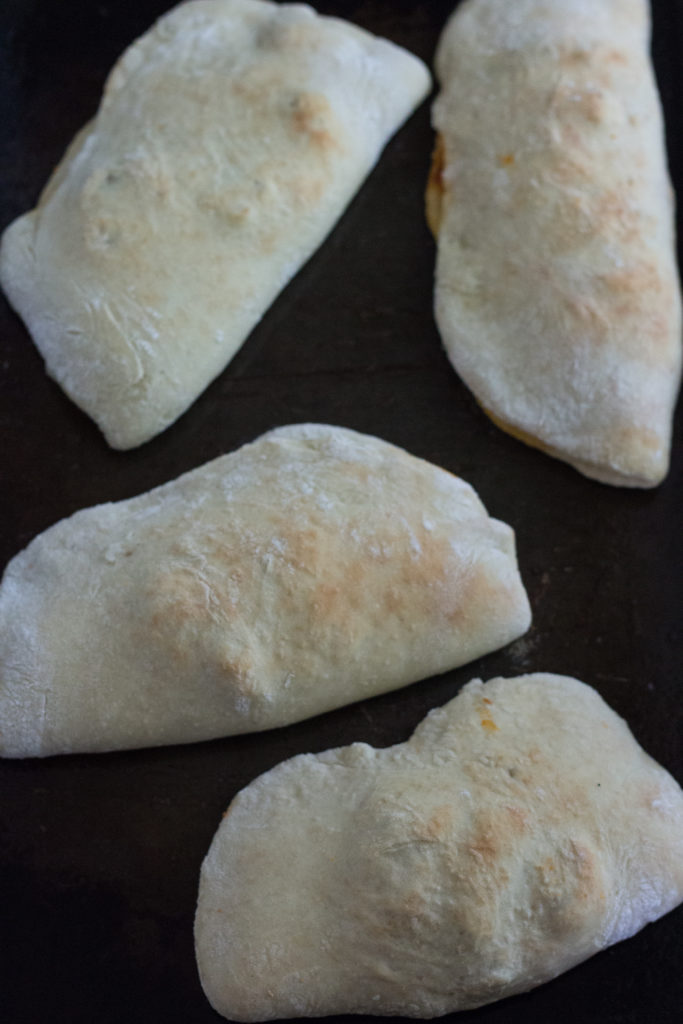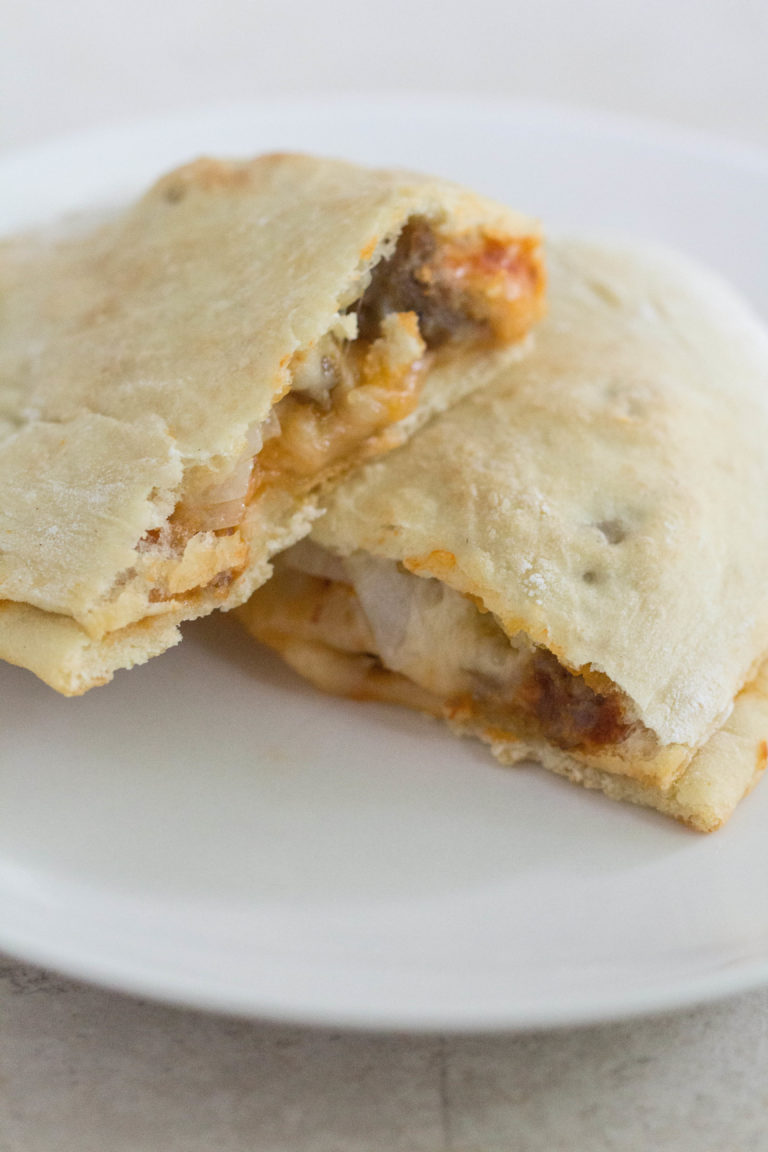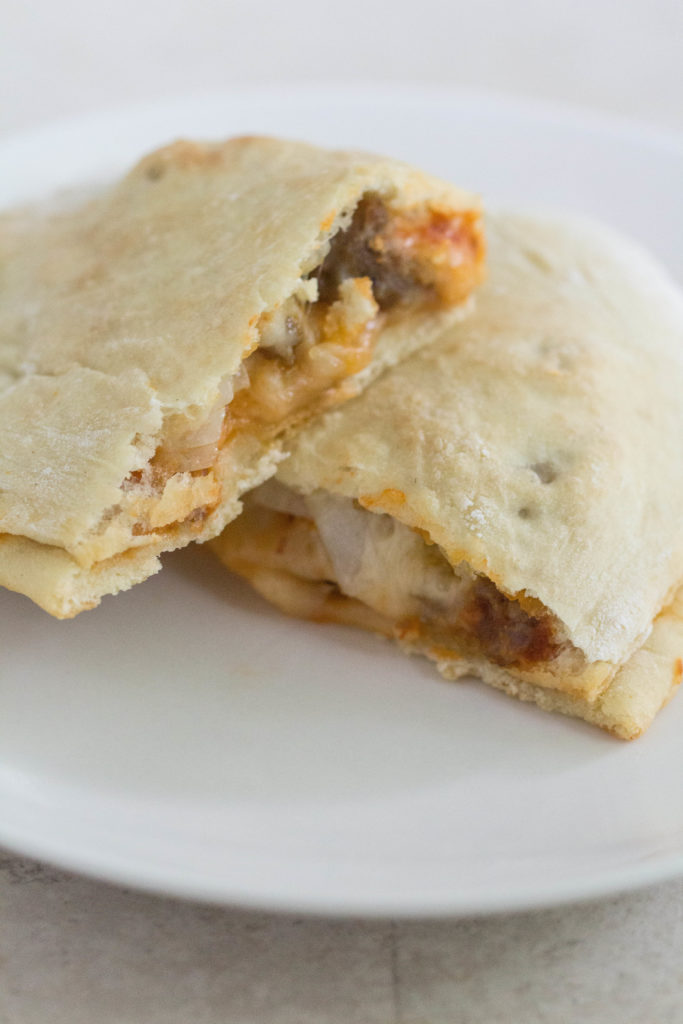 Calzones reheat wonderfully in the microwave. I cut the calzone in half and then microwave it on high for 67-70 seconds. I always make the full eight, which means we have leftovers and will eat them for lunch or dinner for several days afterward. Win-win.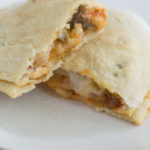 Print Recipe
Pizza Calzones with Sausage, Pepperoni, and Onion
Ingredients
Crust
1

16 oz. box

Pillsbury Hot Roll Mix

1 1/4

cups

hot water

2

tablespoons

extra virgin olive oil
Filling
3

mild Italian sausages

casings removed, broken into small chunks

2

cups

mozzarella cheese

shredded

1/3

cup

Parmesan cheese

shredded

24

pepperoni slices

chopped into fourths

1/2

small onion

diced

marinara sauce

enough for a small smear on each calzone
Instructions
Pre-heat oven to 425 degrees. Grease two cookie sheets with non-stick cooking spray.

Combine the flour mixture and yeast from the hot roll mix in a large bowl. Add the hot water and olive oil. Mix with a wooden spoon until the dough is cool enough to handle with your hands. Knead for 3-5 minutes, adding more flour as necessary until the dough is no longer sticky but not tough.

Separate the dough into eight equal pieces, adding more flour as needed. Let rise uncovered for 10 minutes.

Coat a large frying pan with cooking spray. Break up the sausage into small chunks and cook over medium heat. While the sausage cooks, chop the pepperoni. Combine the sausage, pepperoni, mozzarella cheese, and Parmesan cheese in a small bowl.

Roll out the first piece of dough, adding more flour as needed. Spread a thin layer of marinara sauce on one half of the dough. Add 1/2 cup filling. Fold over the dough and pinch the edges slightly so no filling escapes during baking.

Repeat with the remaining seven pieces of dough. Place four calzones on each baking sheet.

Place the baking sheets in the oven with one sheet on the top rack and one sheet on the bottom rack. Bake for 6 minutes. Rotate the baking sheets. Bake for another 6-7 minutes.

Let cool for 5 minutes before eating.
Now I really want to try making a few more calzone variations. Both Philly cheesesteak and buffalo chicken calzones sound really good. Any other ideas? I'd love to hear your favorite calzone fillings!
Did you make the pizza calzones?
I want to see them! Tag your recipes #RoseClearfield on Instagram or Twitter or post a photo to my Facebook page.
[Disclaimer: There are a few affiliate links in this post. Thanks for your support!]
Pin this post for easy access to the pizza calzones later!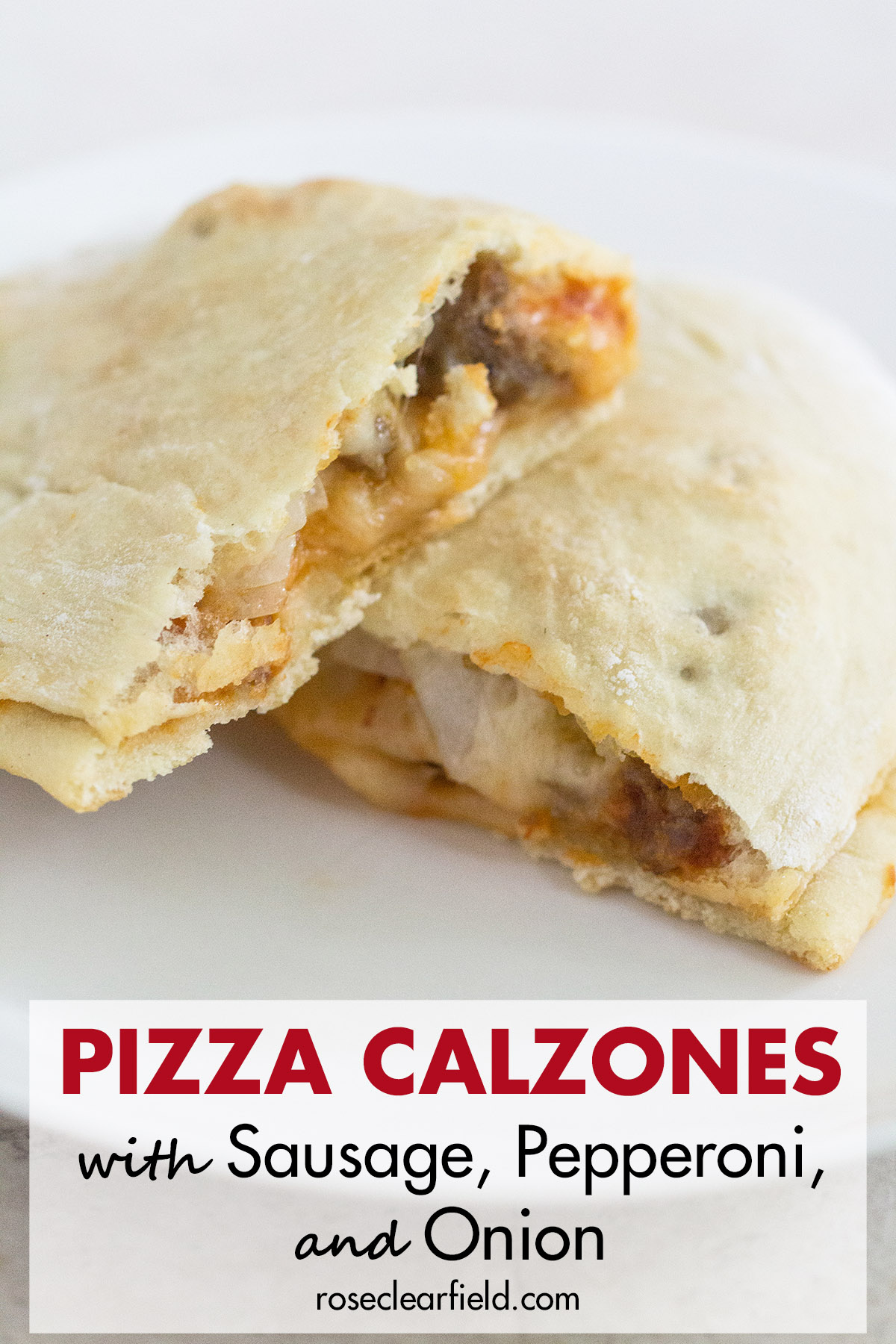 More weeknight dinner ideas: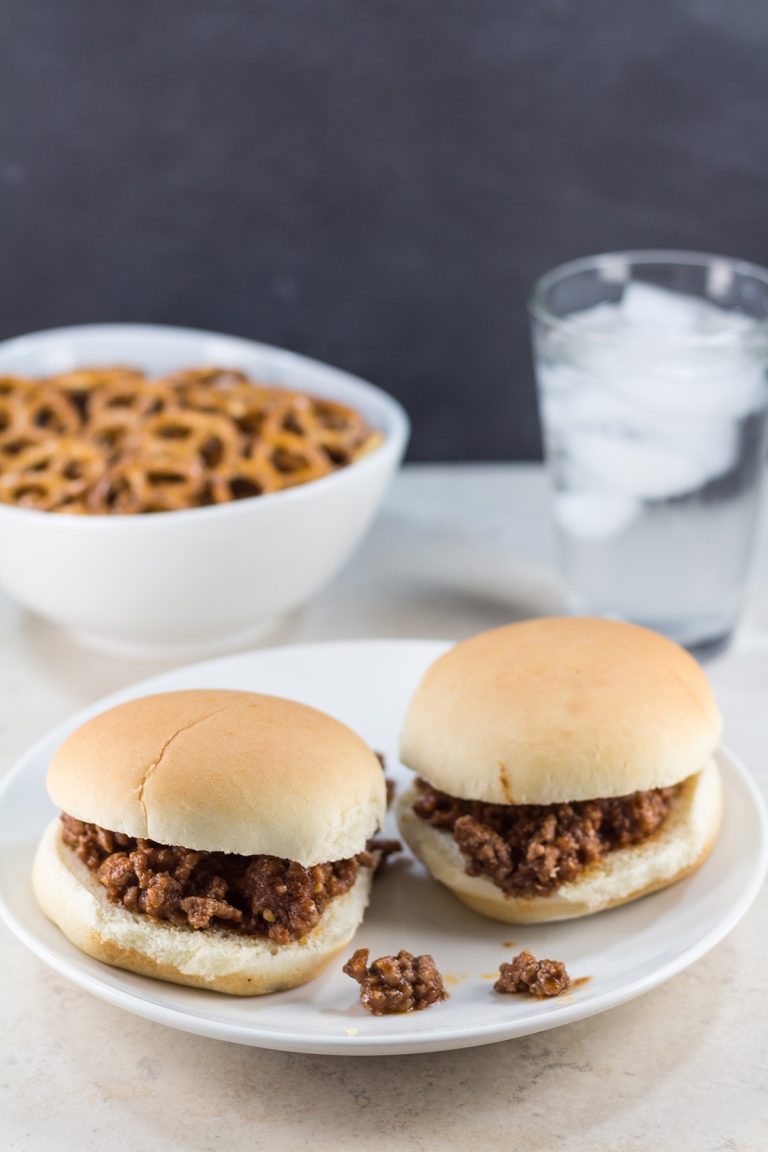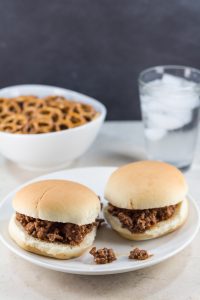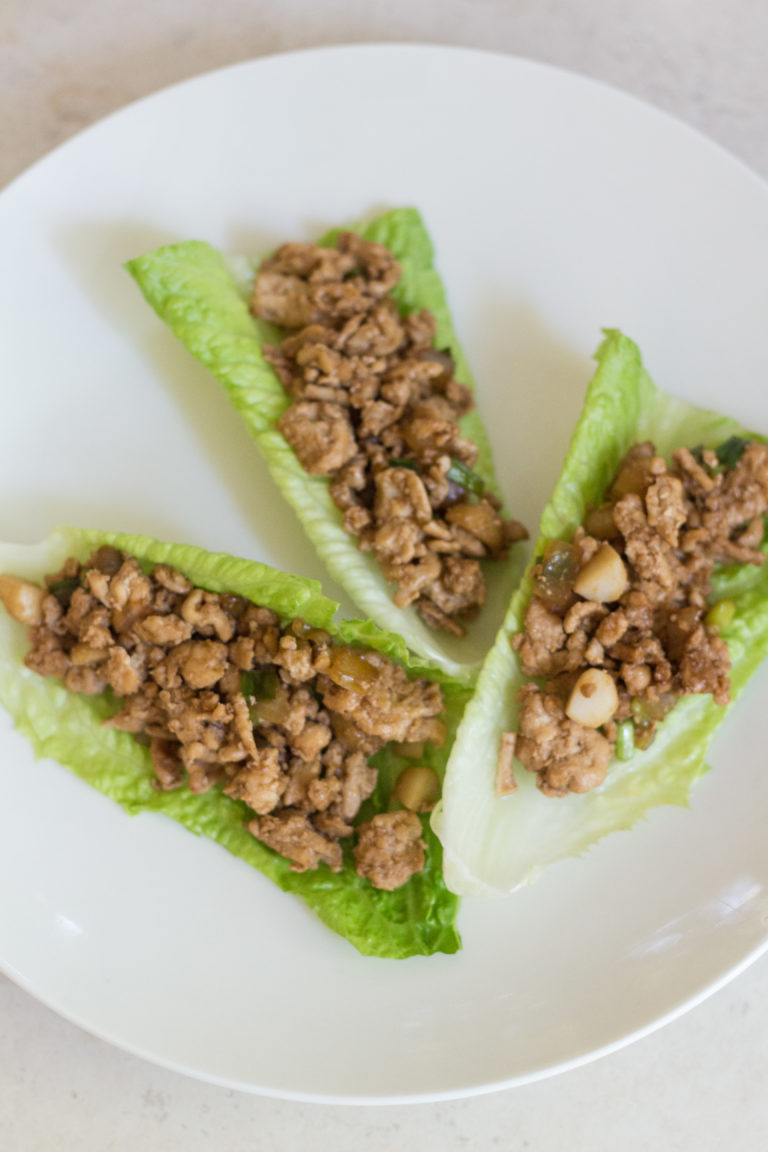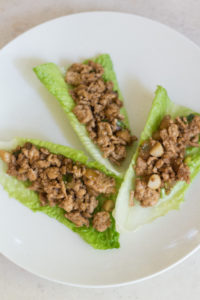 P.F. Chang's-Inspired Chicken Lettuce Wraps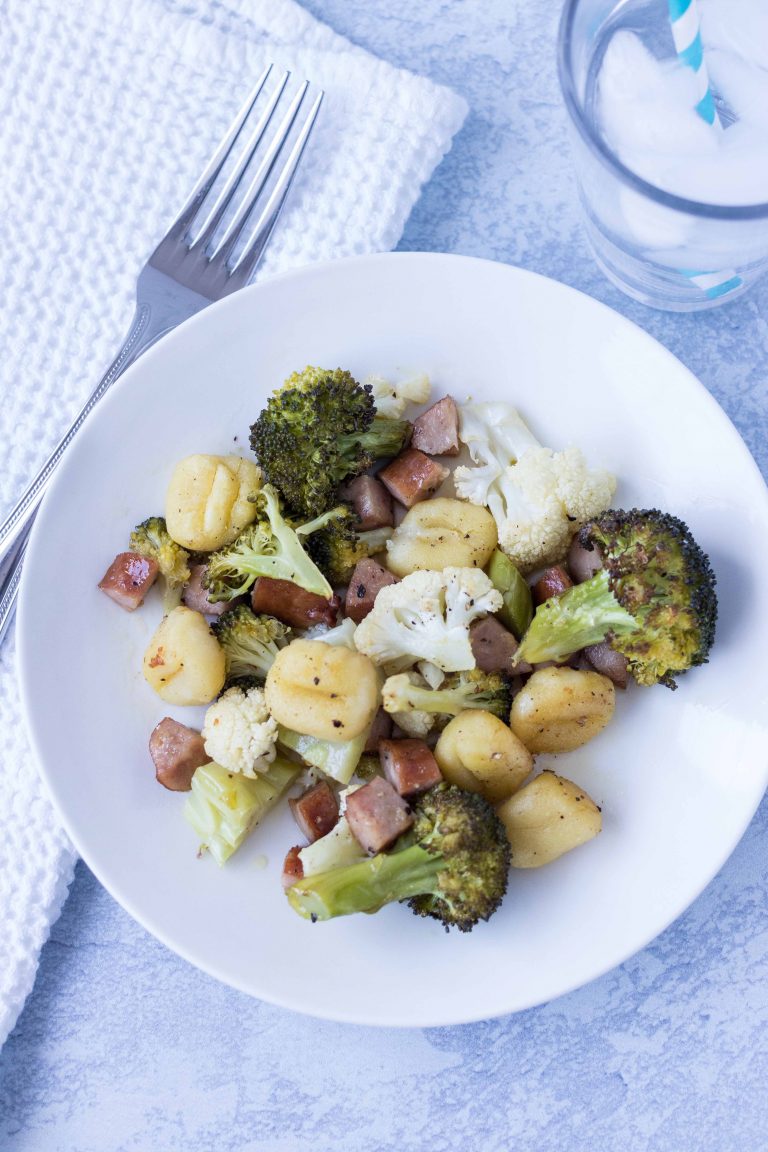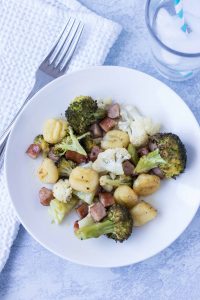 Sheet Pan Gnocchi with Chicken Sausage and Vegetables
Save
Save
Save
Save
Save
Save