I'm sharing a few of our family highlights from the past month!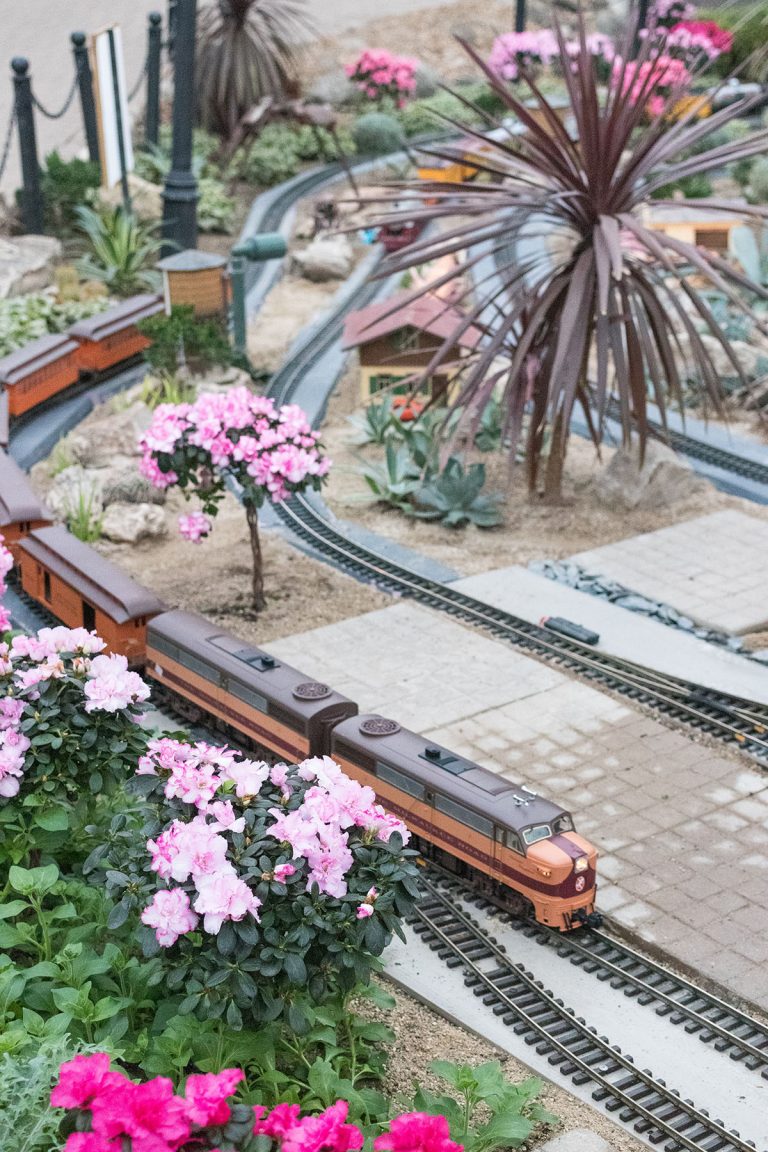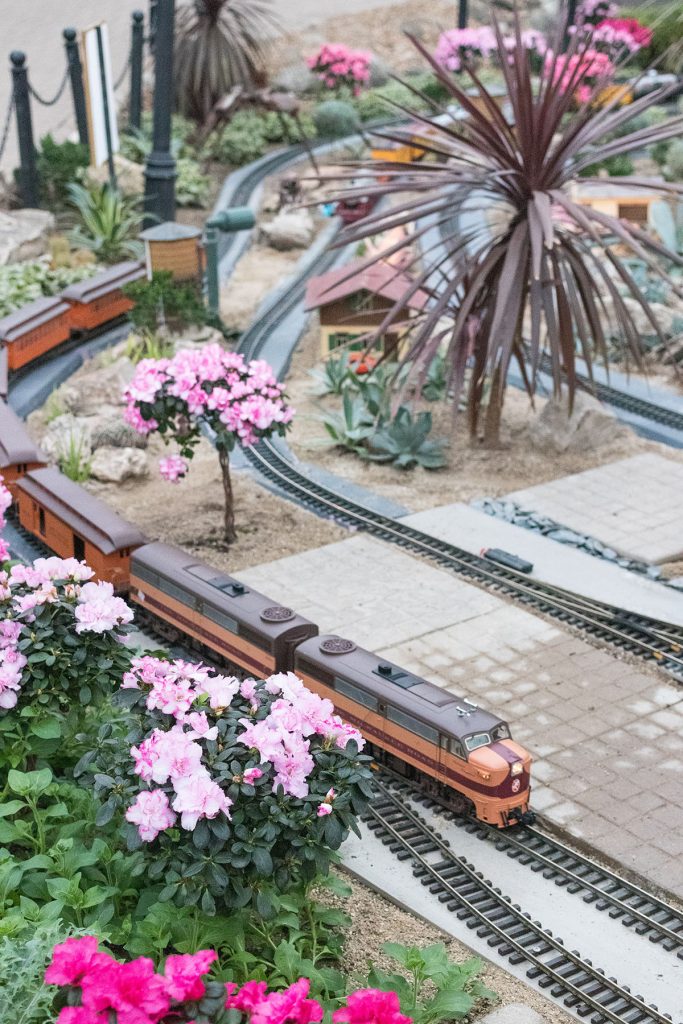 This year's winter Domes show, Attack of the Giant Monsters, is up and running. Tommy and I went the first week it opened, and he loved it. I took him to the past two train shows, but he's much more into trains now than he was last year. As part of the movie monsters theme, the exhibit includes a giant silver spaceman. I've talked before about how Tommy calls any figure in a covered suit a knight, and the spaceman is no exception. Every day since we went to the Domes, he's been saying "knight armor Domes!"
I have a full post about the Attack of the Giant Monsters show coming later this month.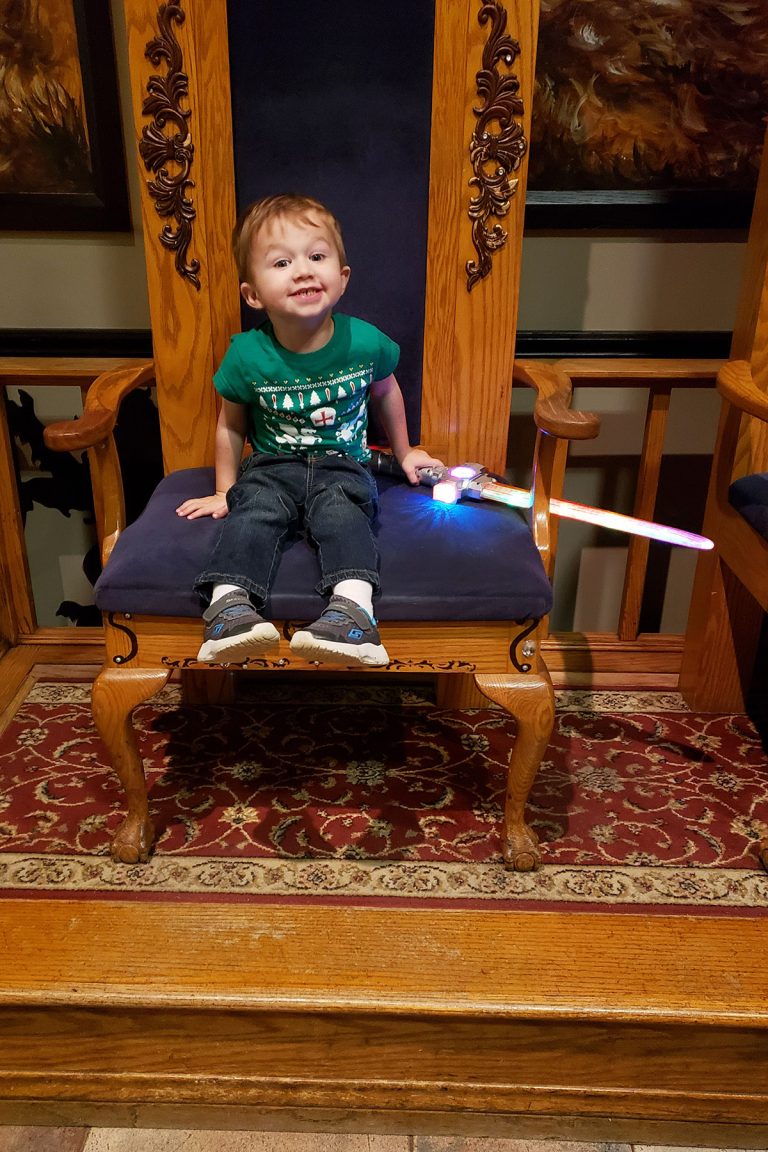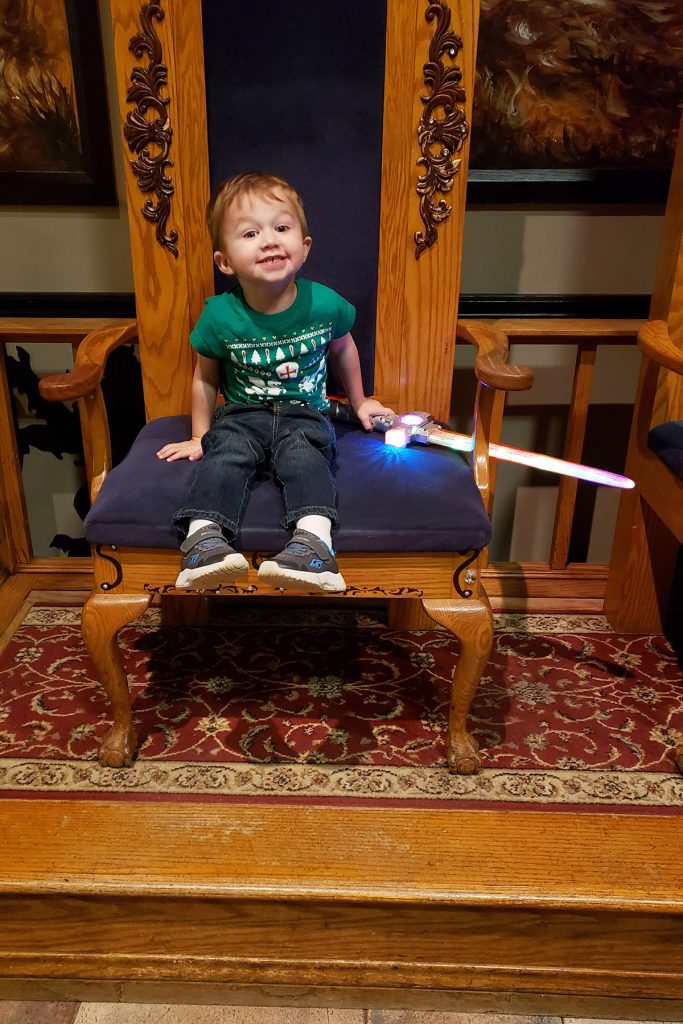 We took Tommy to Medieval Times for a friend's kid's birthday. He had the absolute best time. We weren't sure how Tommy would do sitting through the show, but he did great. He sat on Jake's lap through the entire thing and didn't ask to get up even once. He didn't get scared, he stayed entertained, and he even ate some of the food. Our knight won, which was definitely a high point for everyone. We bought Tommy a sword before the show started. We also got a pendant in our knight's colors. The items did help keep him entertained during the show and were even more entertaining when he could run around again afterward.
A lot of people have asked me how Medieval Times compares to the Bristol Renaissance Faire, as they know we go to Bristol every year. The two experiences are very different. Medieval Times is more expensive, but it includes a full meal and a longer single show with great seats, so you see all of the action up close. The fighting at Medieval Times is very staged. I don't say this as a knock on them. It makes for an entertaining show, and the skill that goes into staged combat is very impressive.
The jousting at the Renaissance Faire is less staged and again, their arena events are just structured differently. Obviously, at Bristol, there is a lot of other entertainment as well as more options for food, shopping, etc. Bristol remains our annual tradition, but it's likely we'll go back to Medieval Times on occasion, especially now that we have a kid.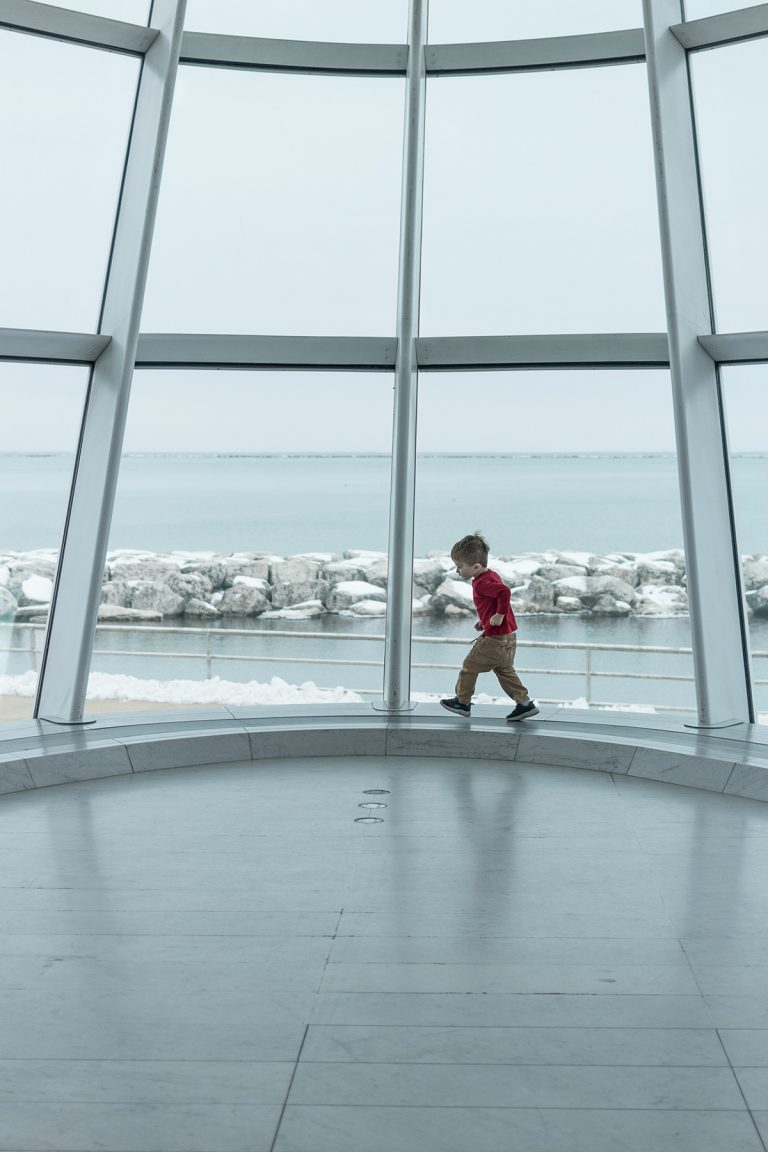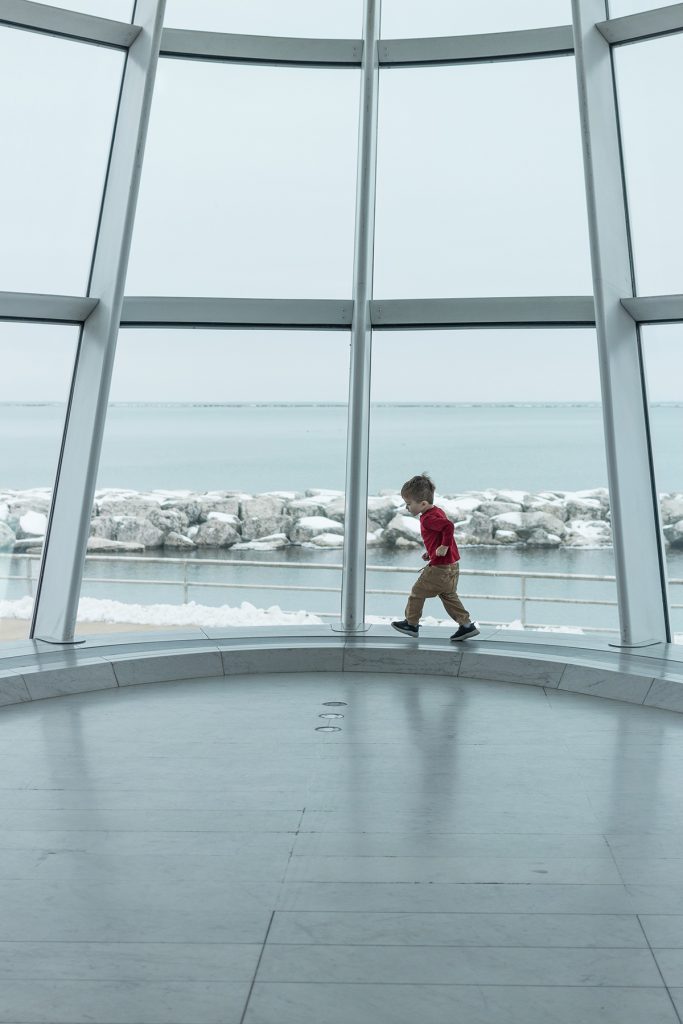 We fit in a quick trip to the Milwaukee Art Museum with Jake who took a weekday off of work before starting an extended call shift.
We didn't have a lot of time with extended family this month, but we fit in a lunch with Tommy's birth mom and great-aunt and a lunch with Tommy's Grandpa Gary.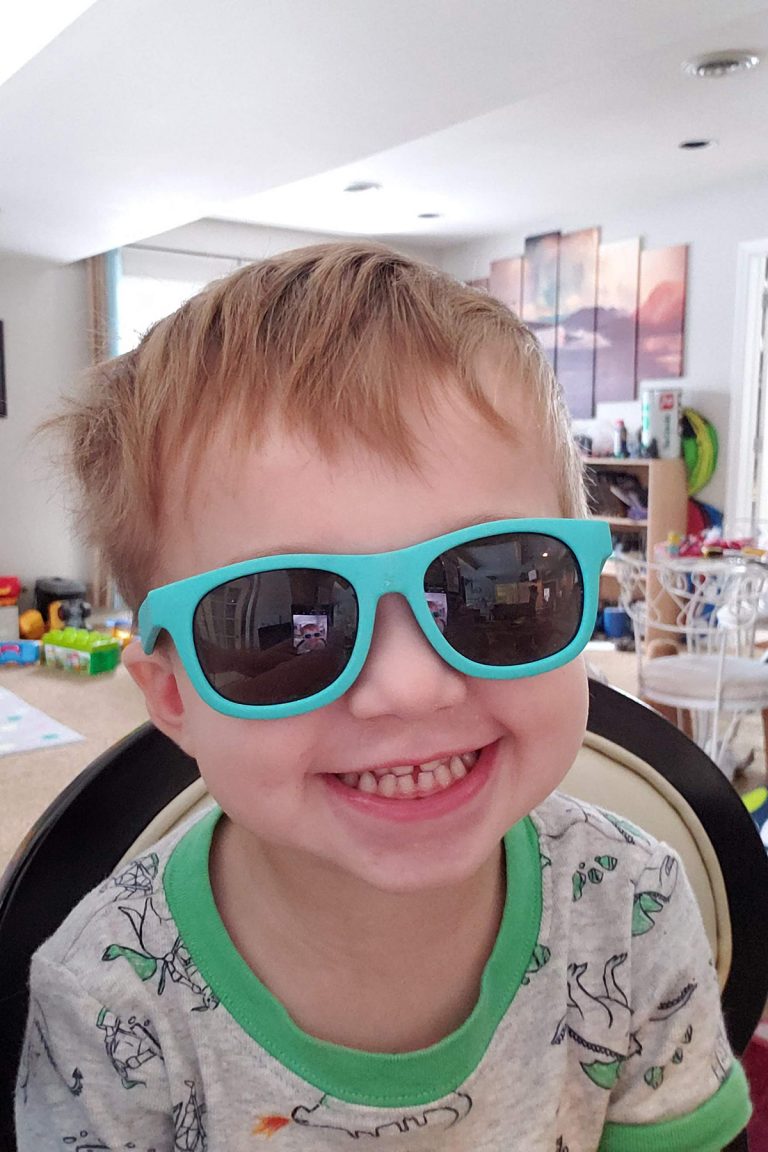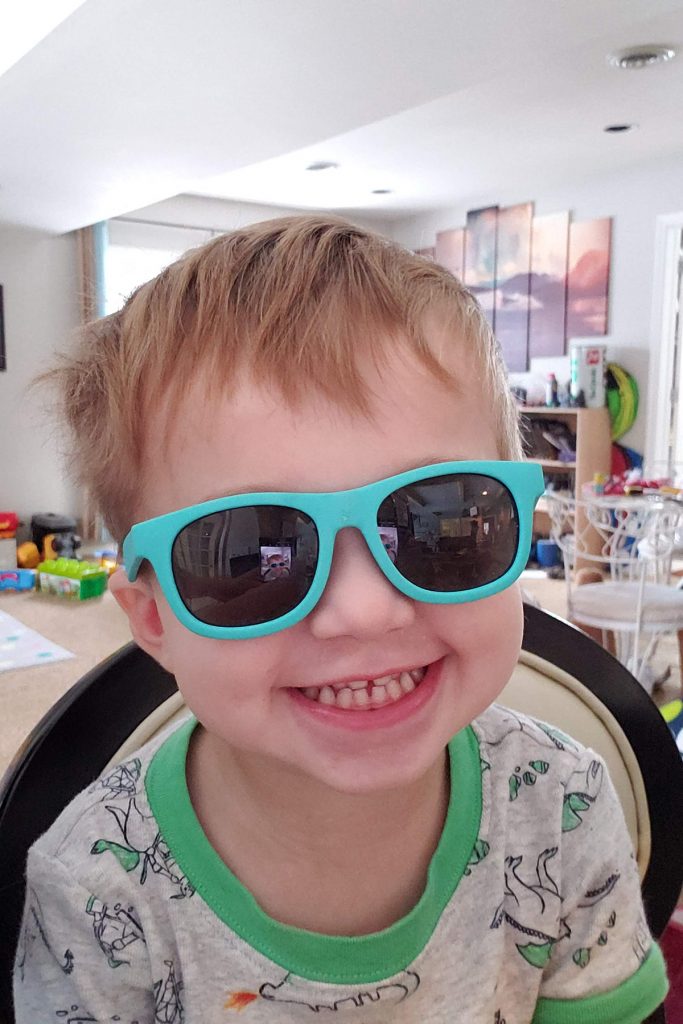 If you follow me on Instagram, you may have seen in my stories that Tommy spiked a 103 degree F fever a few weeks ago. It was the lowest point in him getting sick this month. Thankfully, a round of Tylenol started bringing it down right away, and the rest of his illness was a pretty routine cold. Sunglasses selfies help when you're not feeling great, right?
I caught the same thing a few days later. While I didn't spike a fever, the symptoms have hung around a lot longer for me. In addition to a ton of sneezing, stuffiness, and coughing, I've had build-up in my ears, resulting in popping and making me feel like I'm underwater. I have zero history of ear issues and have literally never had anything like this happen with a cold. I hate to complain about being sick, especially when it's a cold, not a stomach bug, and especially this time of year when there is so much going around. But it's really been dragging on me the past couple of weeks.
Our kitty Ares has also been sick this month. He isn't a puker, so when he had a week+ long stretch of getting sick multiple times per day, we knew that something was wrong. The good news is that anti-nausea meds have made a huge difference, and his bloodwork came back with no issues. Ares has lost a few pounds since his last check-up seven months ago, and the vet wants to do a little more testing to rule out something serious. So we have x-rays scheduled for this coming month.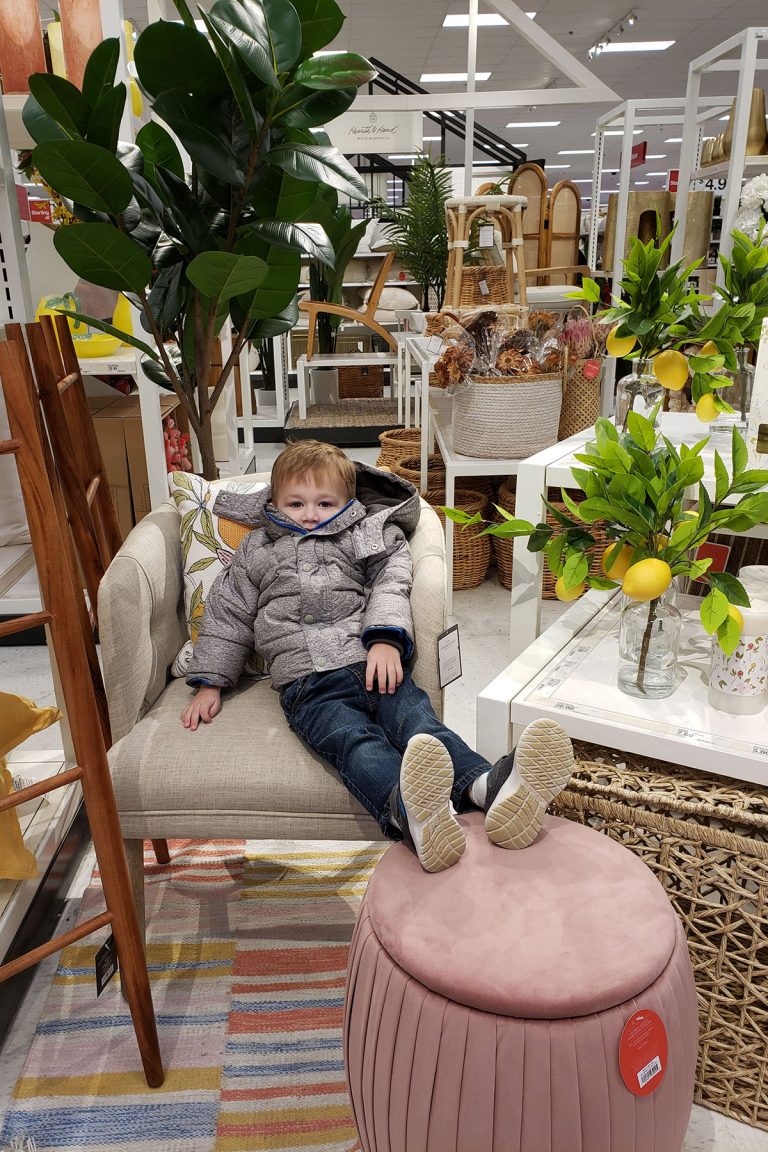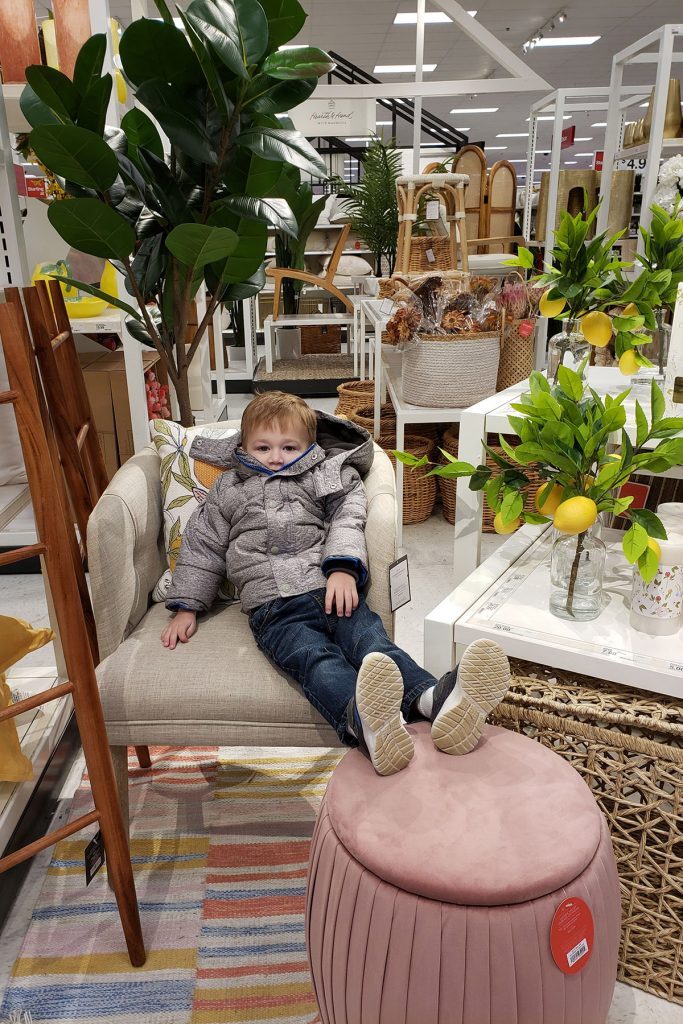 We ended January getting a new car for Jake. He brought his car in to the dealership for what we thought was some routine 100K+ miles maintenance work. It turned out that the entire engine needed to be replaced. It wasn't worth the money for an 11-year old car. So we pulled the trigger on a new car. We were hoping to get a few more years out of the last one. But you can't complain when you've had a car for a decade and taken it past the 100K mile mark. It was a great car that had very few issues right up until the end.
We keep our cars for so long that getting a new one feels like the start of a new era. Jake got his last car when he still had more than a year left of medical school. It will be exciting to see what this next car takes us through.
Also, the above picture of Tommy is from a trip to Target, not the dealership. I was too busy chasing him around at the dealership in between getting all of the paperwork done to take pictures. But he had the best time trying out the cars and chatting with the employees.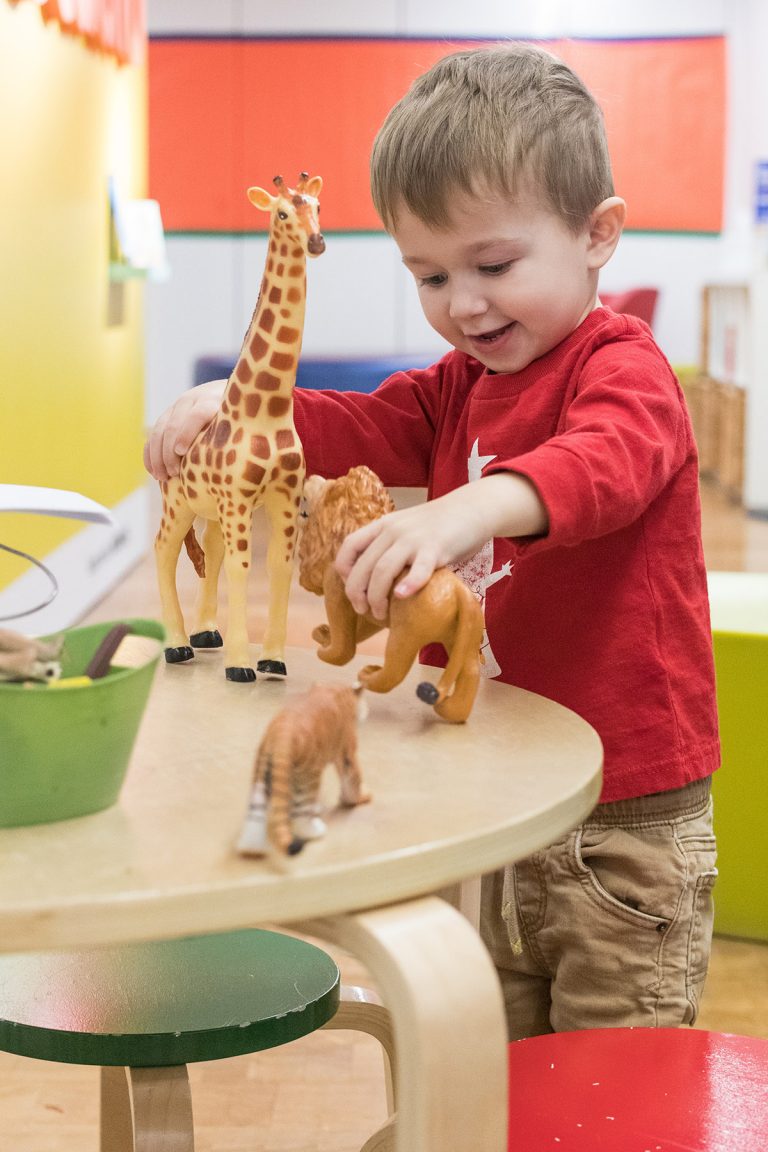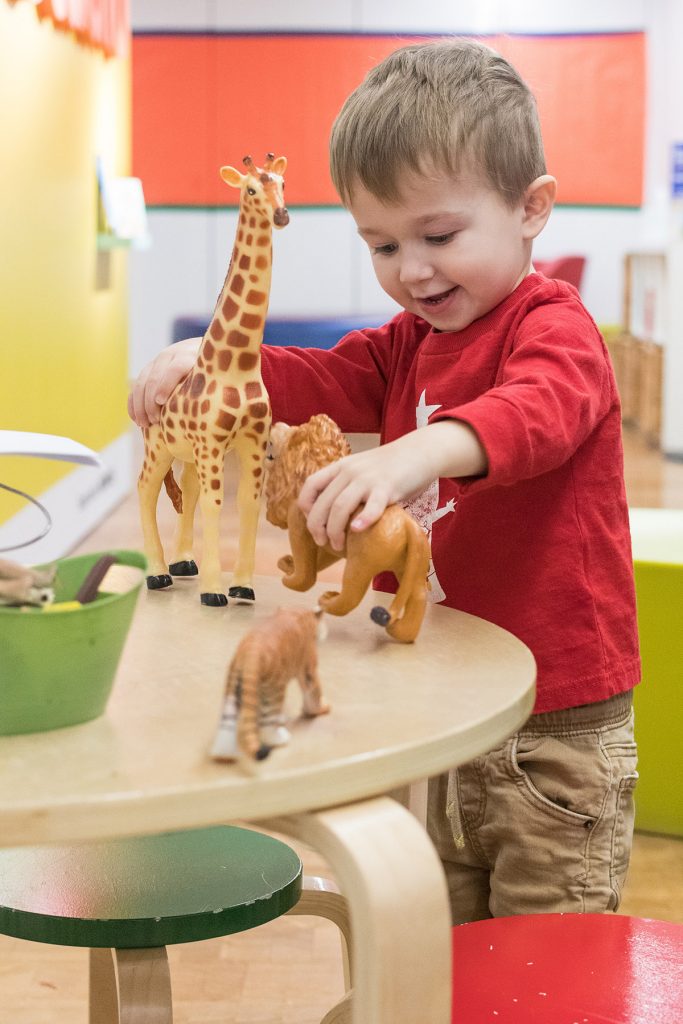 Head to the family section of the blog for all of my Tommy baby toddler/updates, general family updates, and other family happenings.