I'm bringing you another family update today, sharing more of our low-key adventures from one of the weirdest summers ever.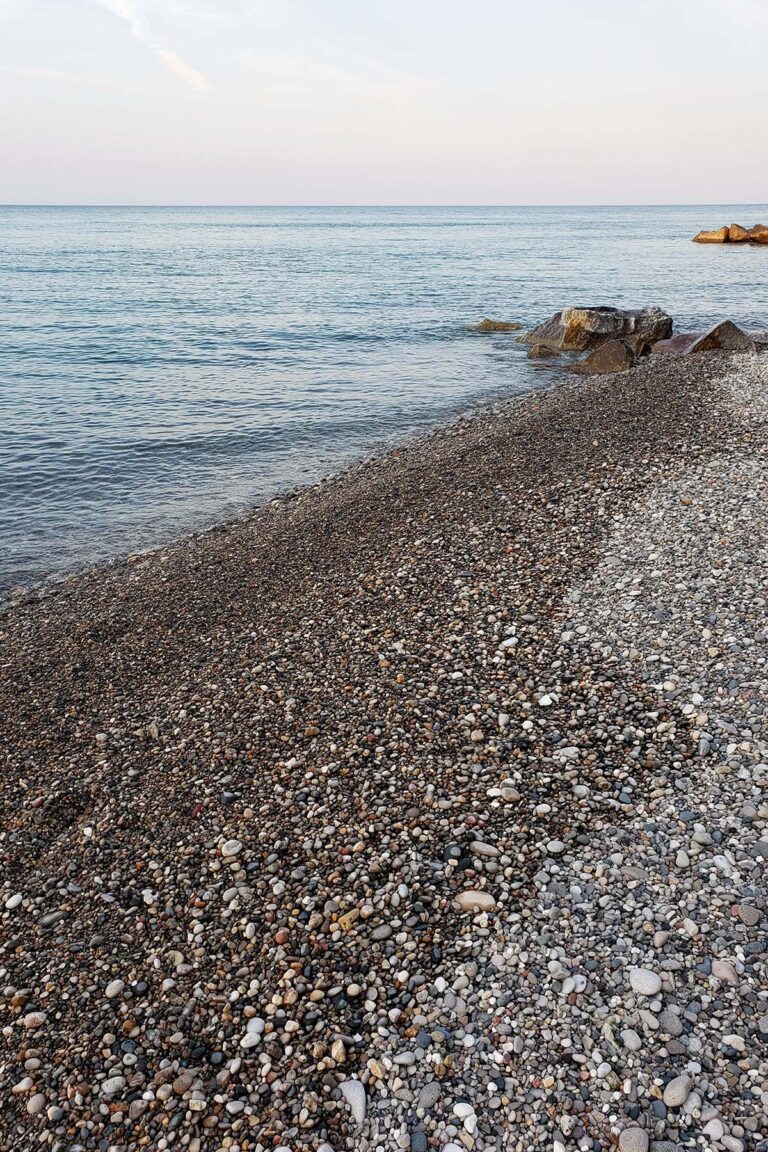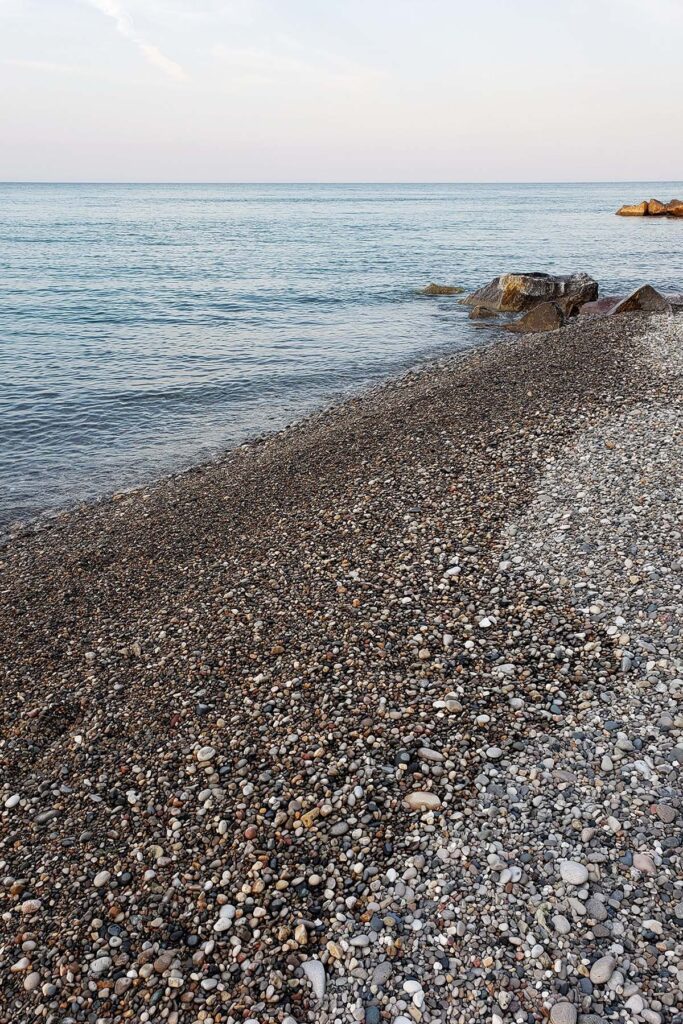 July is definitely the month that I felt myself starting to crack around the edges. We weren't able to do so many of our favorite summer events, and it was tough. I'm pretty sure that I didn't feel inspired to cook once this month. Most of the time my house looks like a toddler bomb went off in it. Our neighbor whose private beach we've been crashing way more regularly than usual since all this started tested positive (along with one of his daughters). So that's off the table for the foreseeable future. The one set of neighbors we've seen regularly since things loosened up a bit spent two weeks of July out of town working on a house they inherited. Our already slim set of options for things to do just seems to keep shrinking.
But we're still here and healthy, and things definitely weren't all bad this month.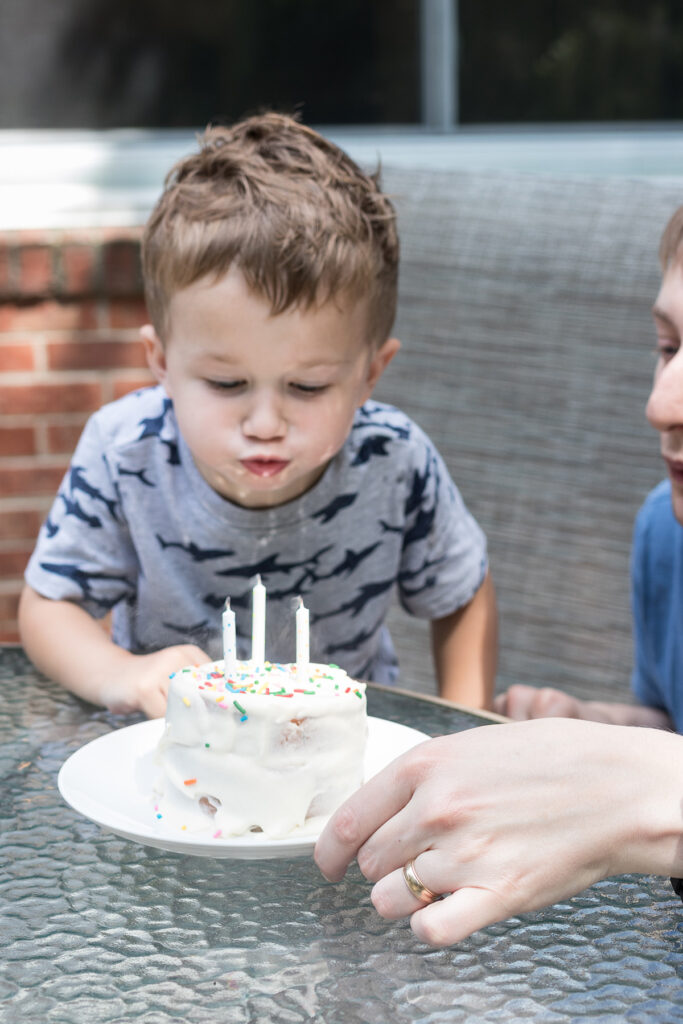 We have five family birthdays during the month of July, including Jake's and Tommy's. Most years, we have people over for Jake's birthday, and we've had parties for Tommy the past two years. Generally, there's a party or some sort of get together for one of the other family members with a July birthday, too. Obviously, things were very different this year. It was just our little family for Jake's birthday. My parents were able to come up for Tommy's birthday. Tommy was very excited about cake, candles, and presents, and he had a great birthday. While it would have been fun to have a bigger gathering, I'm glad that he's young enough that he was excited about the birthday he had and wasn't bummed out about missing anything.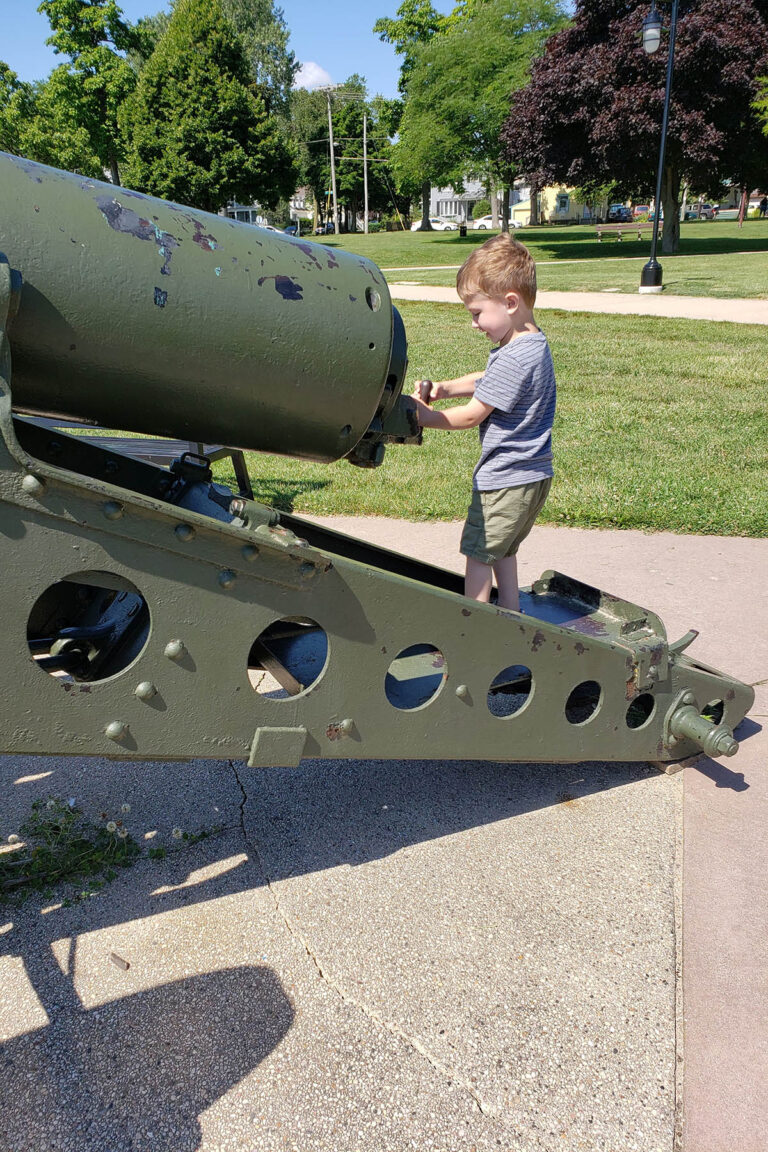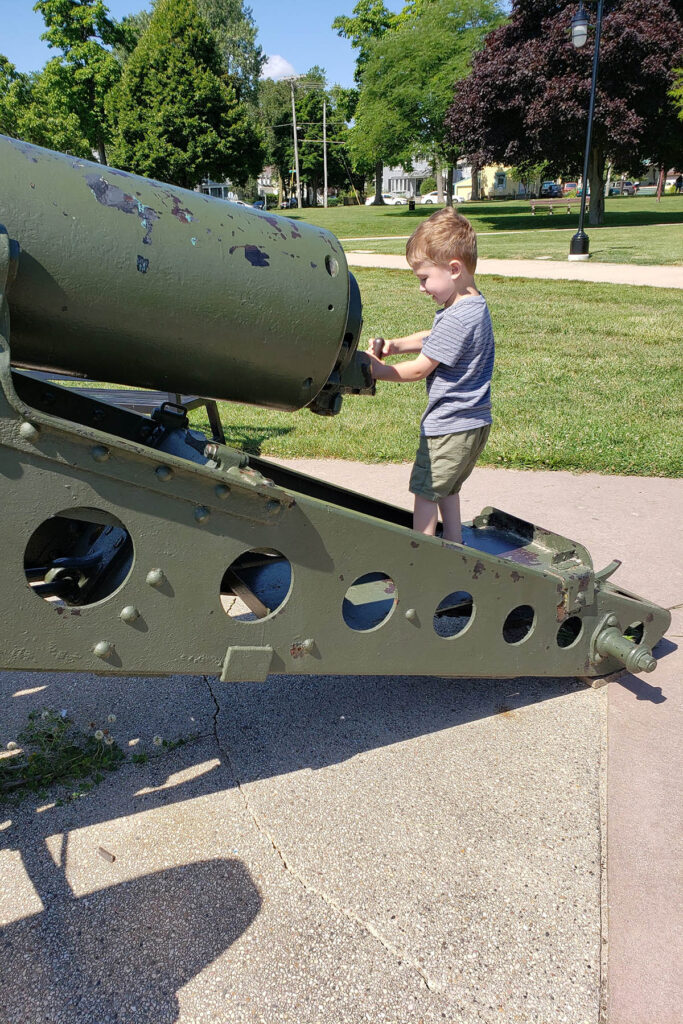 Tommy and I made it to another Kindermusik park class, which meant another visit to the canon. This month we also started going back to the studio once a week for a socially-distanced, mask-clad class with just a few other families.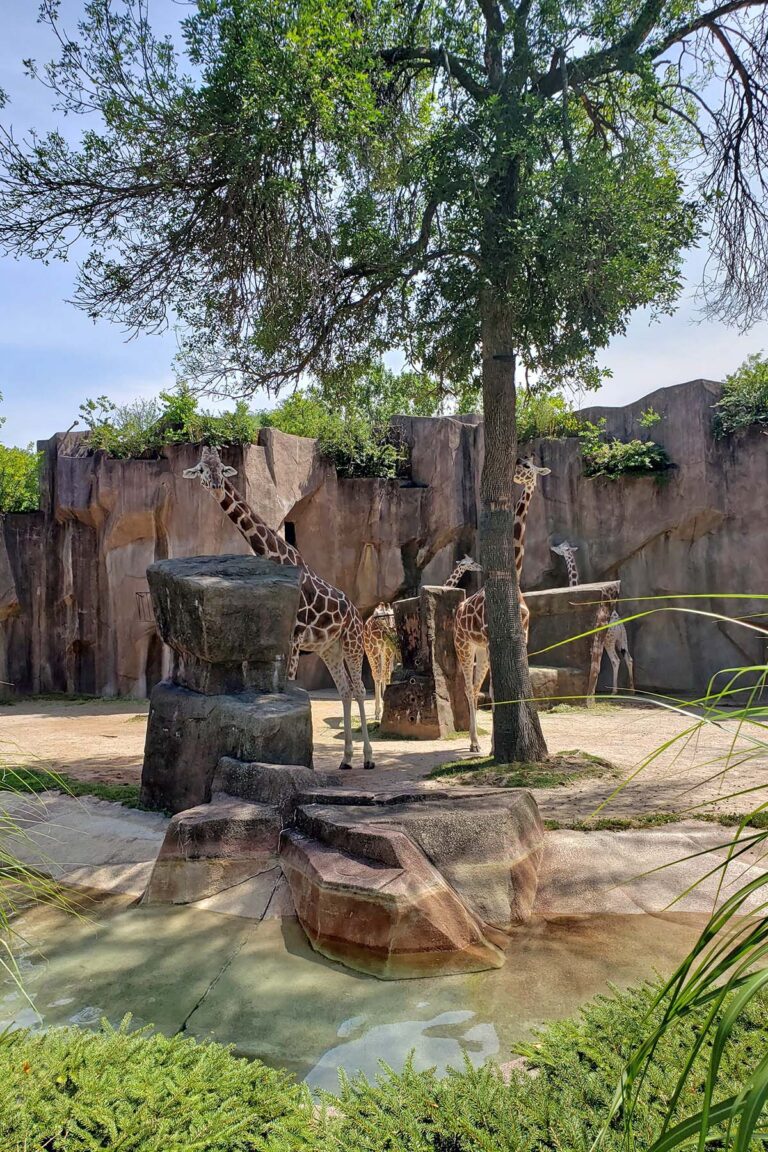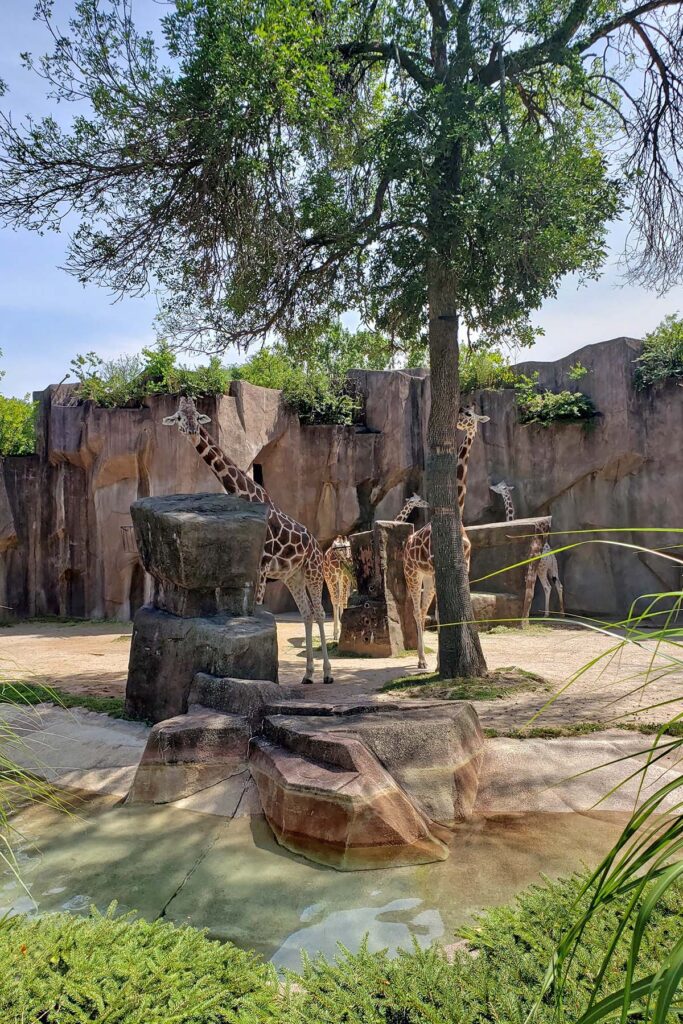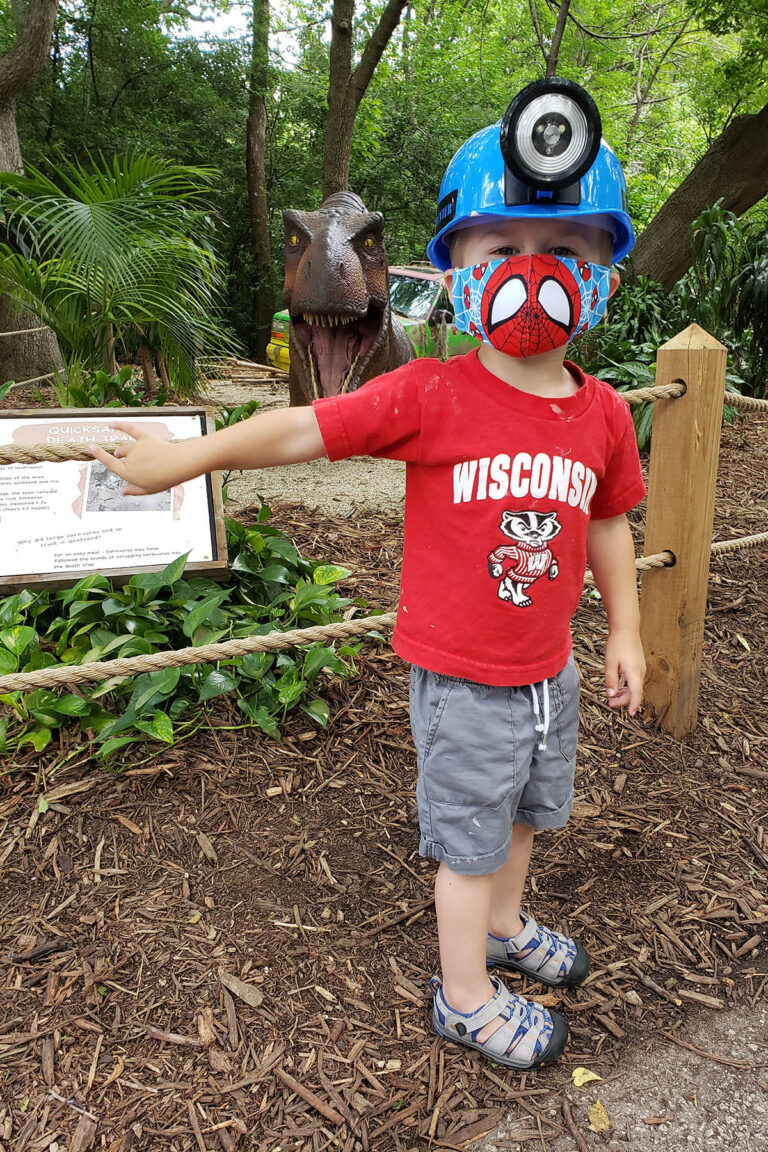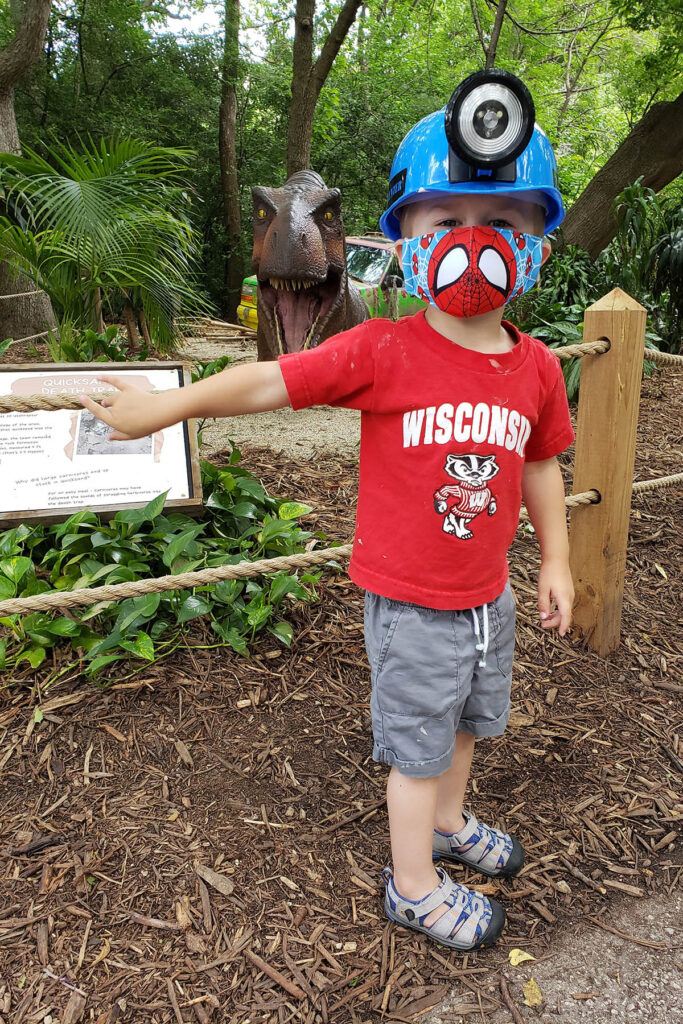 The one new thing we've been doing this past month has been going to the zoo. It's one of the few places that's been requiring masks for everyone right from the start. The zoo is ideal for social distancing because it's so big. Even when there are crowded areas, it's not hard to move to another area with no people. So Tommy and I have braved it a few times, and it's been great. I've missed doing things like the zoo way more than I like to admit. Tommy has absolutely loved riding the zoo train and generally enjoyed the change of scenery.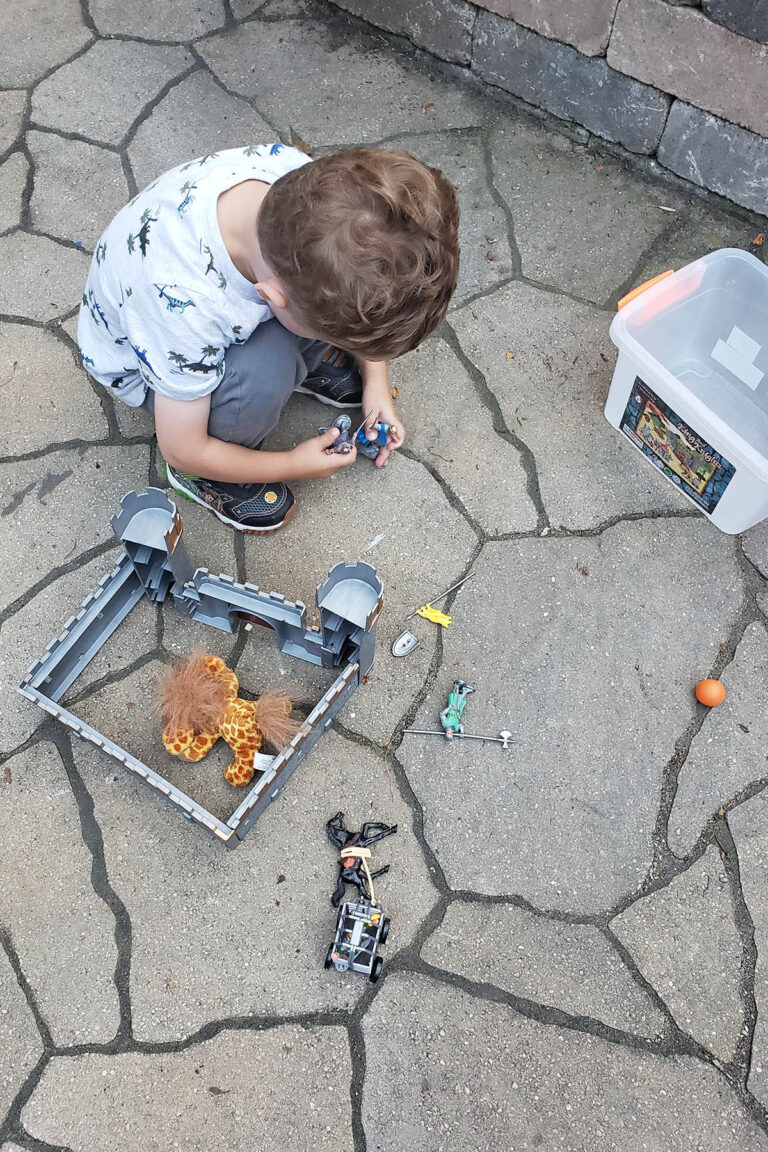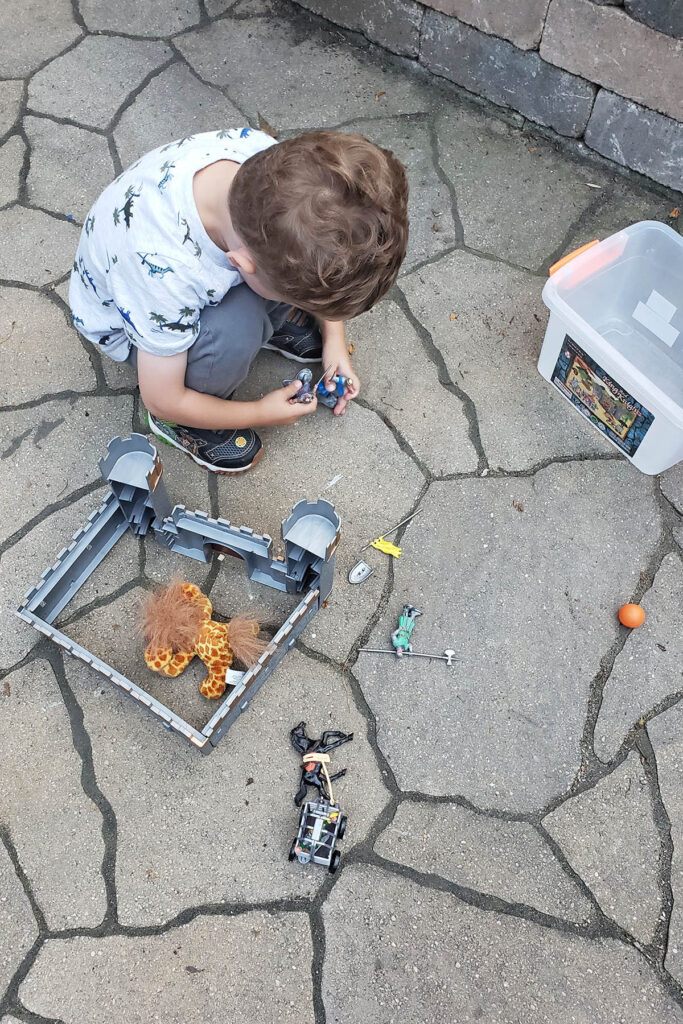 We saw my in-laws for the first time since all this started a little later in the month. Among other presents, they brought Tommy this castle set for his birthday.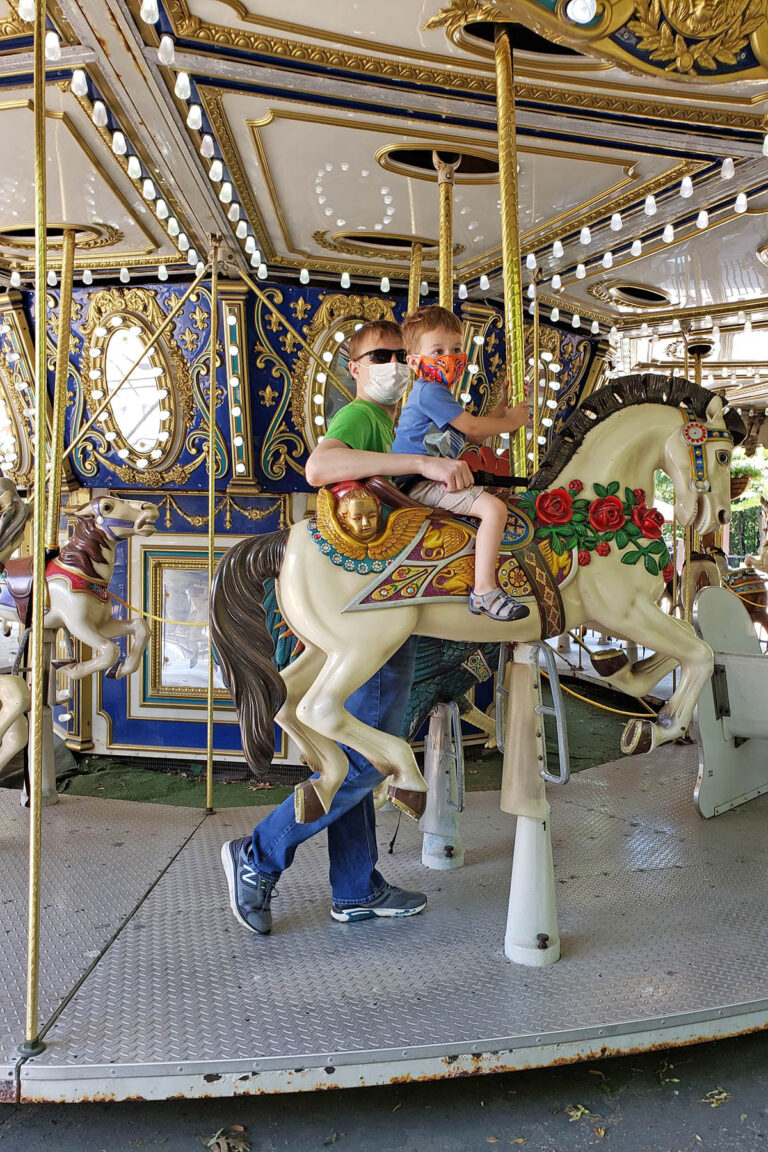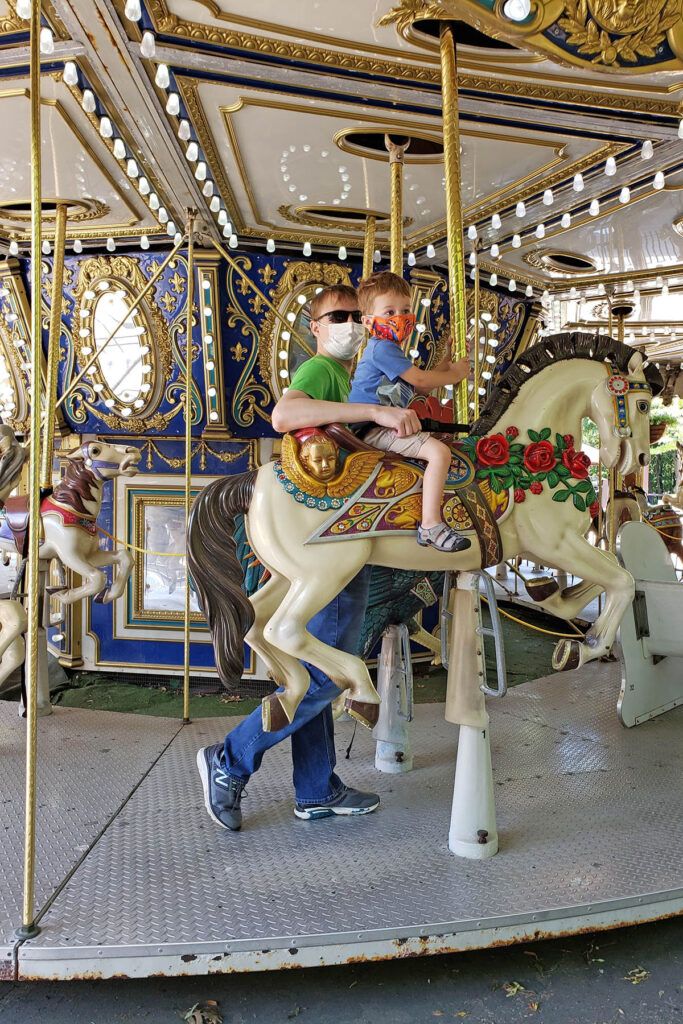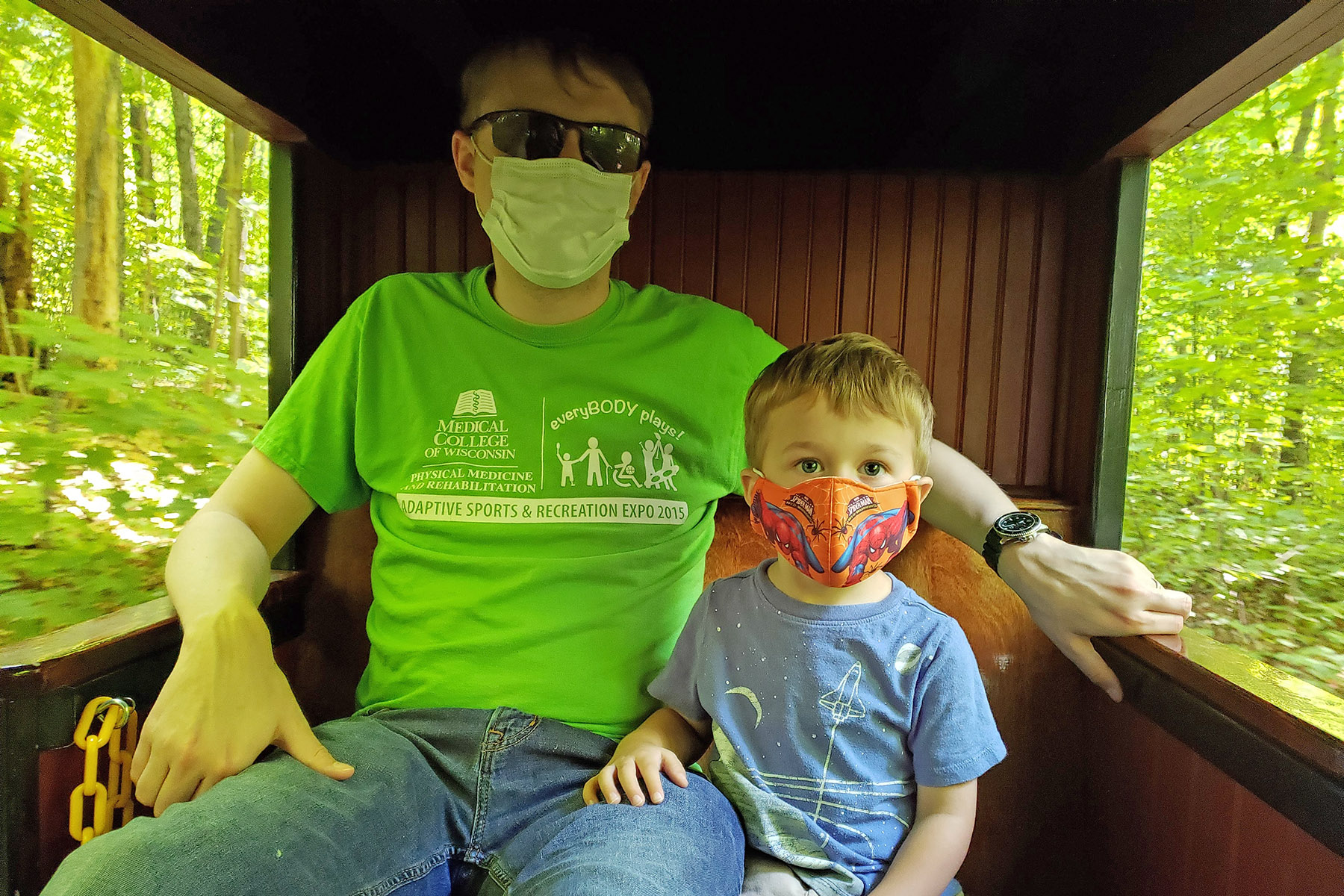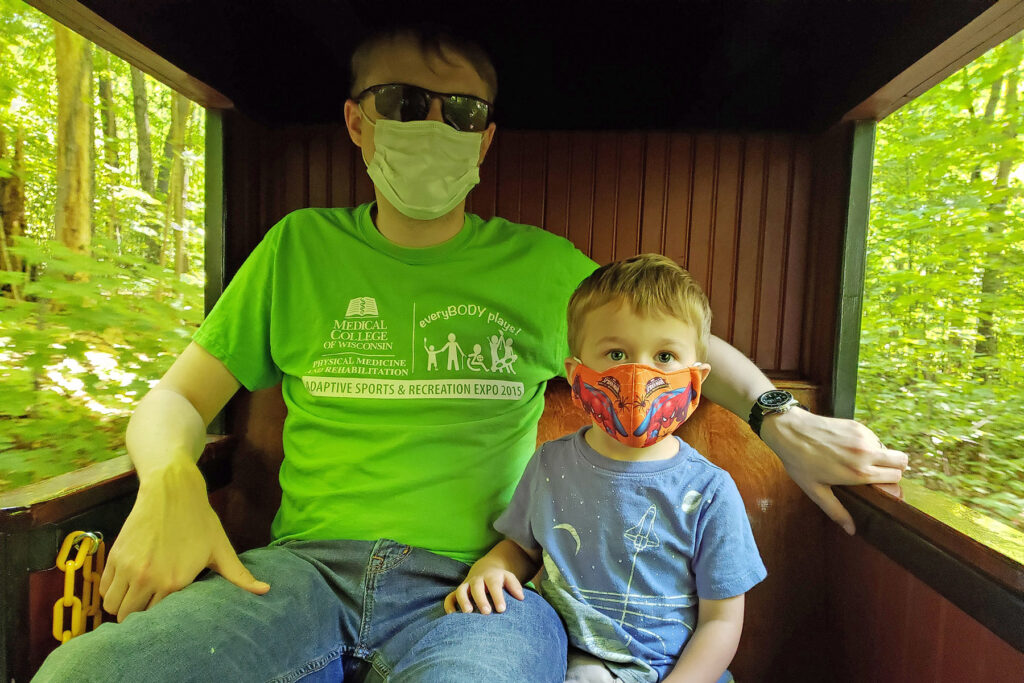 Jake has had scheduled time off at the end of the month for Tommy's party and our annual family vacation to the Wisconsin Dells for months already. Even though we've known for a while that those plans weren't happening, he still took the vacation time. He won't have another staycation (or any extended time off) like that for the foreseeable future, and it was really nice to take the time while we could. Jake was able to go to Tommy's swimming class, and we all went to the zoo together.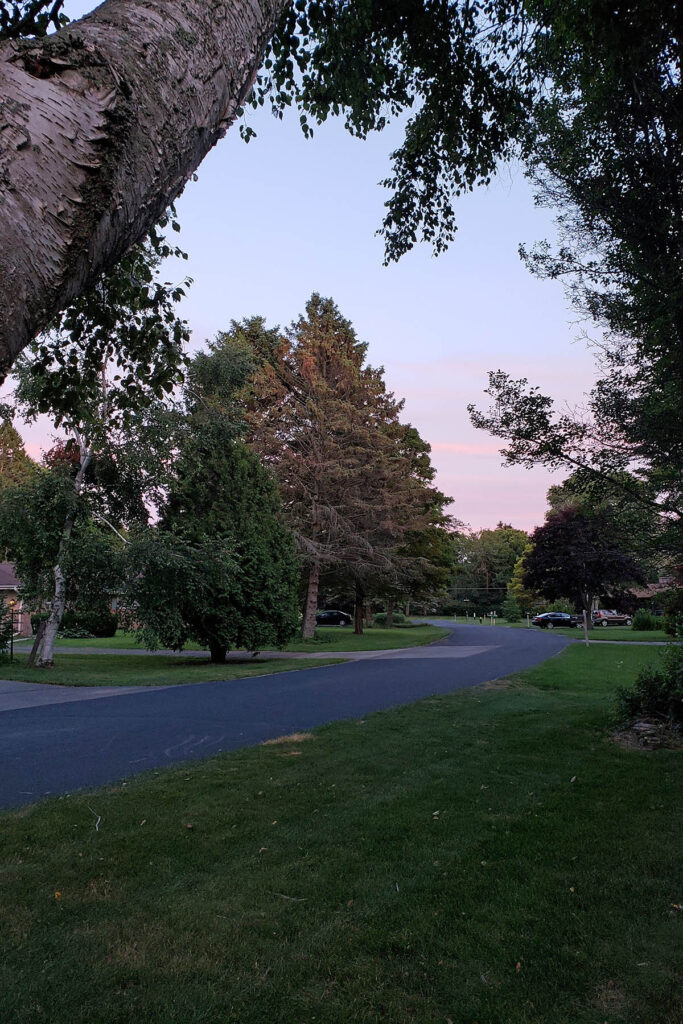 While we haven't been going anywhere aside from Tommy's classes and the zoo, we've still spent a lot of time outside. Most nights when the weather is nice, we take a walk, and then Tommy has time to ride his bike or his scooter. He has really taken off with the balance bike this summer, and has gone from not balancing to coasting 15 feet or more at a clip. It's so neat to watch his progress. Tommy has also been enjoying the fireflies this summer. So we spend a lot of time just watching and catching (and then releasing) fireflies as it gets dark.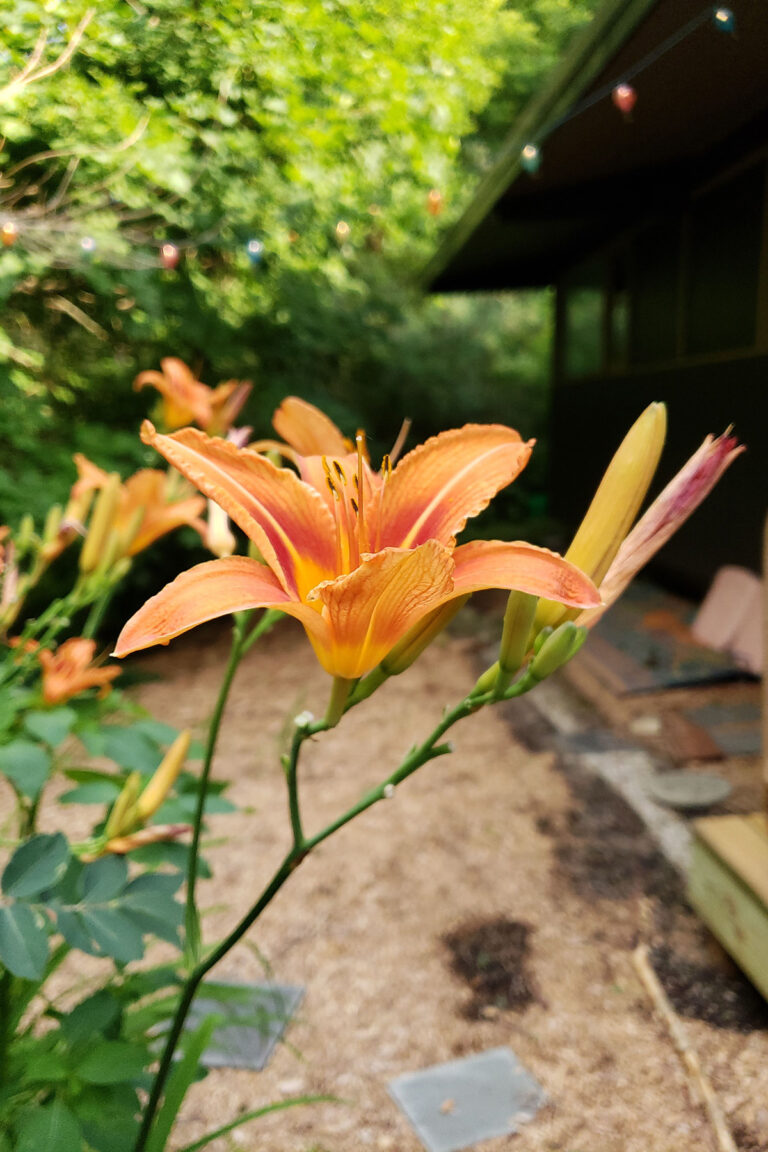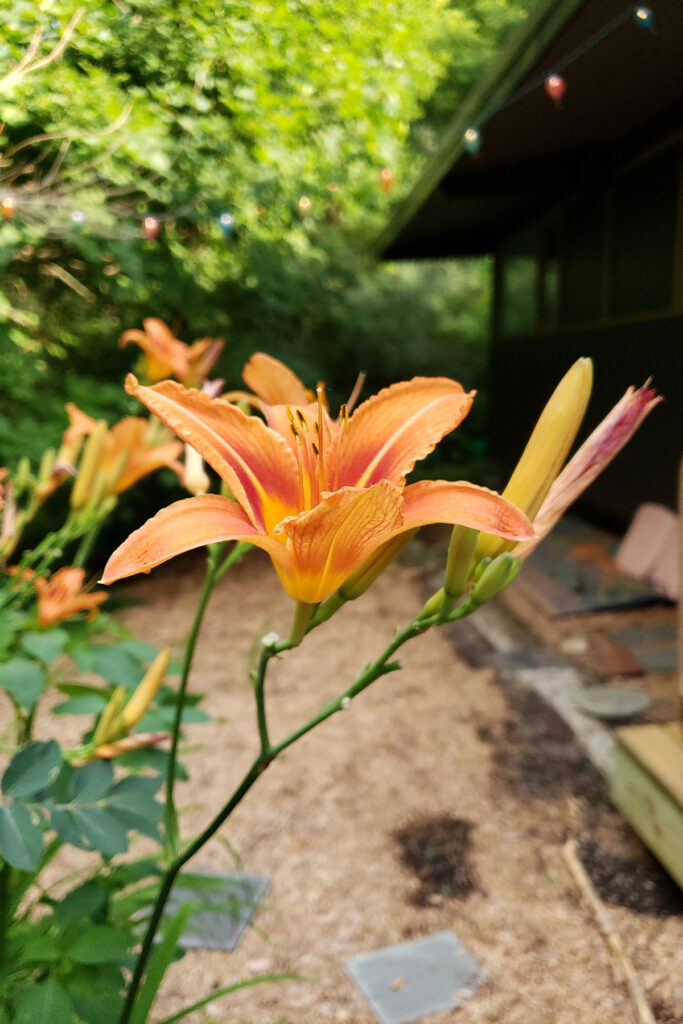 We still have patches of lilies going strong. I've never seen lilies last for a full month and a half. I love it so much.
We ended the month getting family pictures taken (all outside, right on our own street). This is the second year in a row we've used Lichter Photography. It was so much fun working with them. I can't wait to see the results.
Head to the family section of the blog for all past family updates as well as baby/toddler Tommy updates.