Are you still scrambling to finish up your Valentine's Day shopping? I love to give homemade gifts for just about any occasion. Valentine's Day is no exception. If you're struggling to find just the right item in stores or you'd prefer to make a gift, DIY presents are a perfect option. I'm sharing a few of my favorite last-minute DIY Valentine's Day gift ideas to keep your holiday preparation relaxed and stress-free.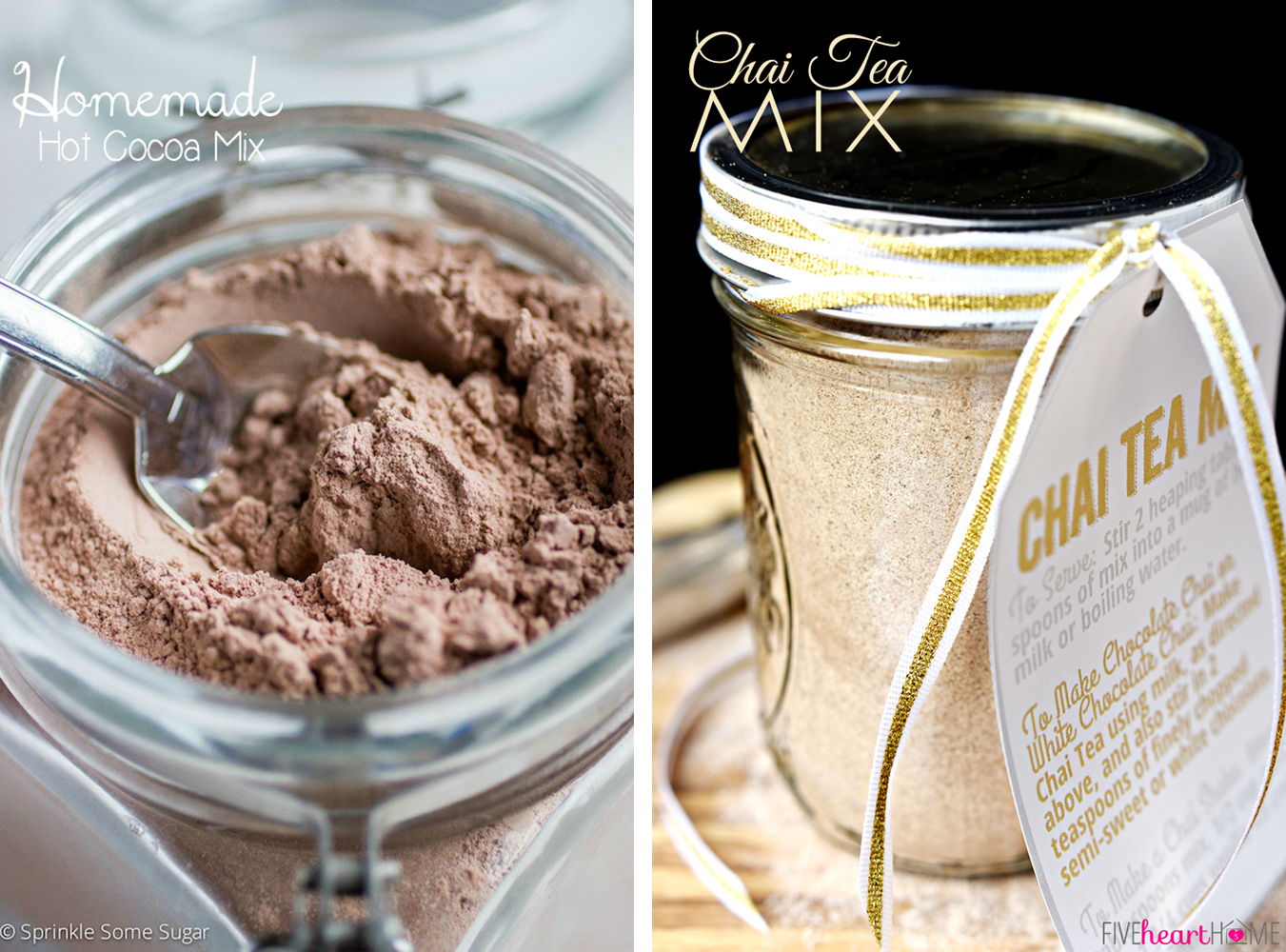 A hot chocolate or tea mix is a classic choice for Valentine's Day. It isn't hard to make your own. Package it in a cute mason jar with a ribbon, and you're good to go. Grab a hot chocolate mix recipe from Sprinkle Some Sugar and a Chai tea mix recipe from Five Heart Home. If you want to give a more unusual food gift, consider making extracts, limoncello, or lemon-orange bitters.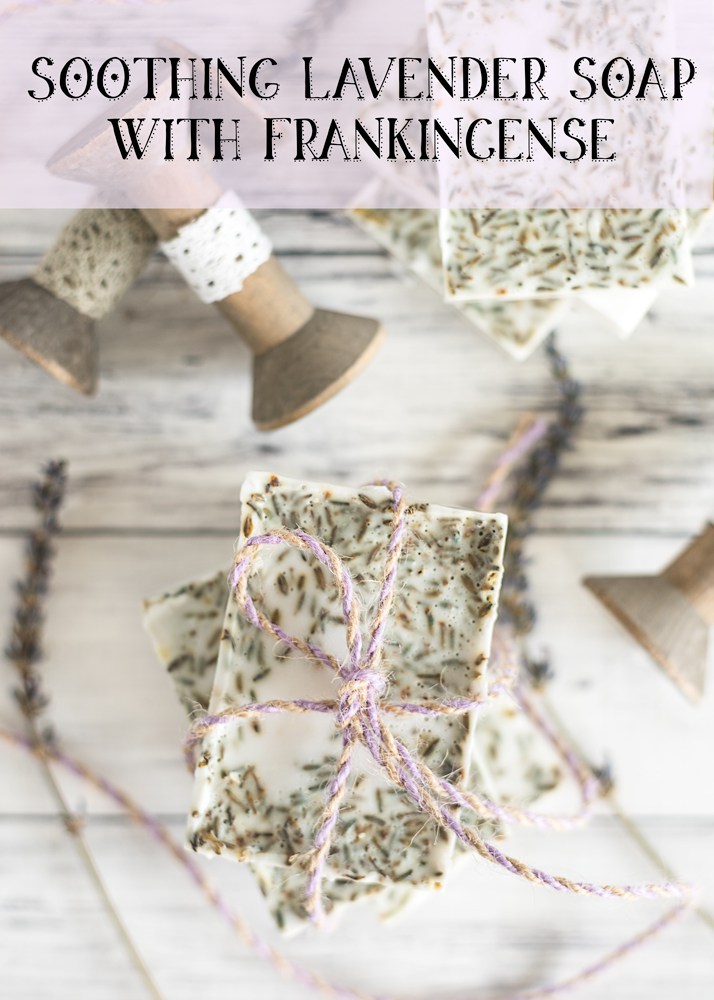 Delicious-smelling, homemade soap makes every day a little more enjoyable. Keep a bar in the kitchen or bathroom. There are so many fantastic homemade soap recipes out there. I'm sharing Natasha's new Soothing Lavender Soap with Frankincense, but don't feel limited to this option. Would your significant other prefer shower gel or jellies? Sarah Althouse of Pretty Simple Ideas has a recipe for cute heart shower jellies.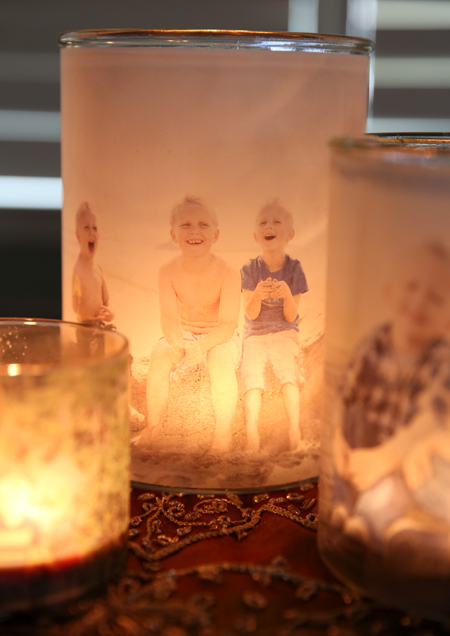 Of course, I had to include at least one DIY photo gift for Valentine's Day. I chose the glowing photo luminaries from Our Best Bites. I love this gift for Valentine's Day because you're also gifting a candle. They're really simple and beautiful and sure to wow your significant other, as well as everyone who visits your home. Lil Blue Boo's Instagram sachets and beanbags filled with scented potpourri are another great option for the upcoming holiday.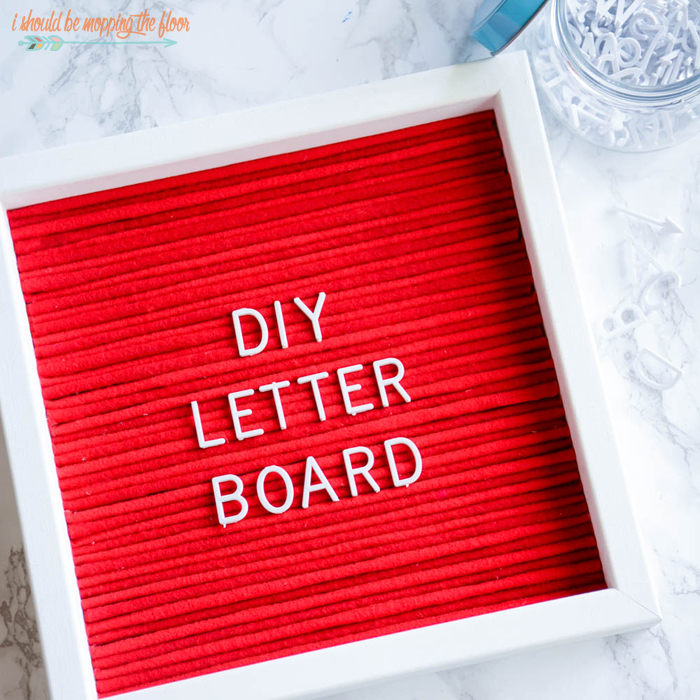 I'm crazy about I Should Be Mopping the Floor's DIY letter board. It's such a fun household item for any family. Leave little messages or reminders for one another, post your family motto or a mantra for the month, and more. This project is time-consuming but not particularly difficult, and Kristi has a great tutorial for it.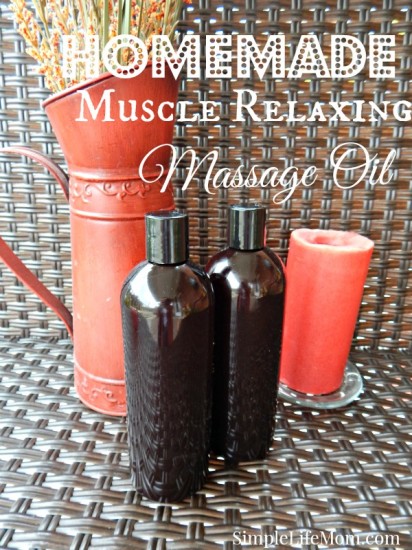 If you and your significant other love to give massages like Jake and I do (we have a massage table in our master bedroom, remember?), homemade massage oil is right up your alley. If you haven't been able to convince your significant other to give you a backrub, maybe DIY massage oil will give him or her a little hint. Kelly of Simple Life Mom has a recipe for muscle relaxing massage oil, which includes her suggestions for the best essential oils for muscle relaxation.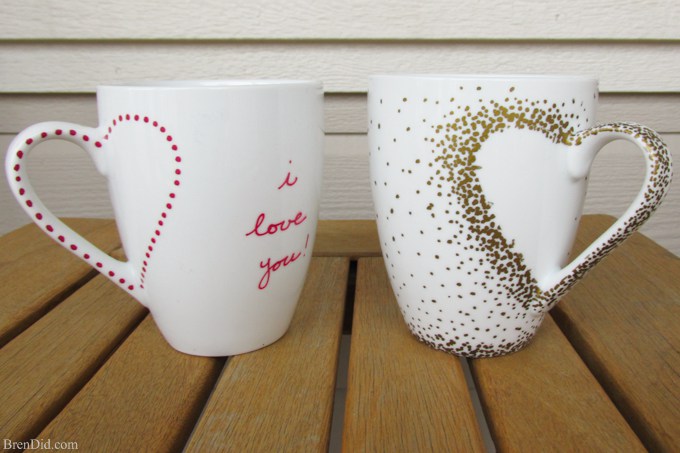 A fun, new mug is the perfect gift for an avid coffee or tea drinker (and a great addition to the previously mentioned homemade drink mix gift!). Bren of Bren Did has a tutorial for a classic heart mug, which is always a great choice for Valentine's Day. Consider searching for decorated mug ideas that fit your love's interests or passions as well. For example, Geeky DIY shares an adorable Star Wars mug.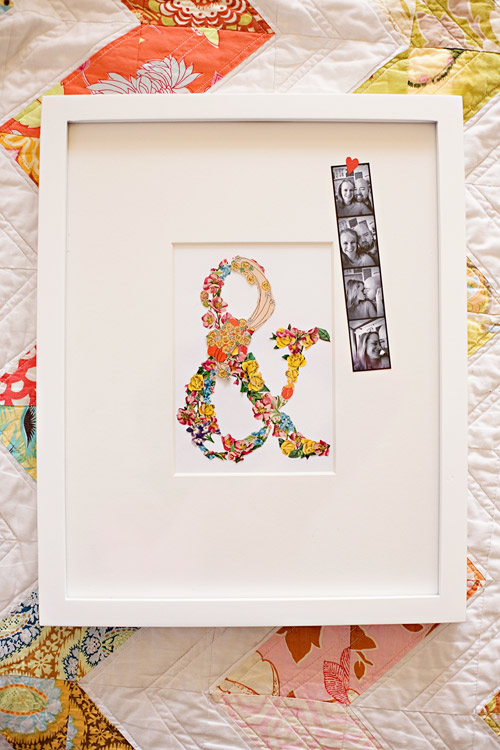 Valentine's Day is the perfect opportunity to create a sweet piece of wall art for your home. Design Sponge's Ephemera Collage Valentine is so simple and whimsical. I love that it's romantic without being sappy. Search "ephemera floral printables" on Pinterest for resources for the collage.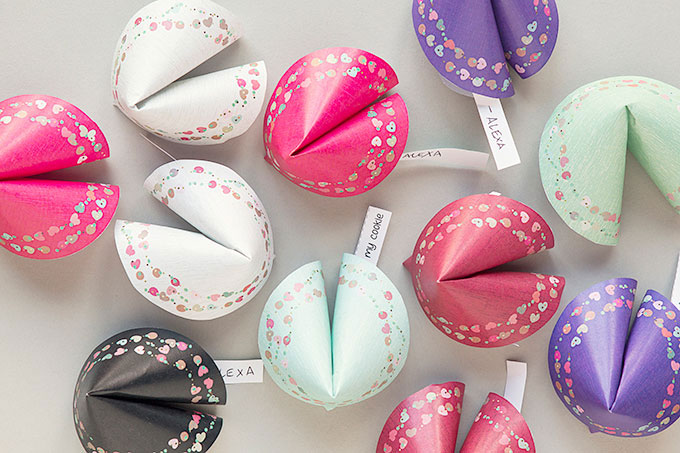 Custom fortune cookies are a fun way to win over your significant other, even when you don't have a lot of time to make a gift. With a free printable, you simply have to assemble the paper cookies with a few do it yourself fortunes. Keep it basic with classic romantic messages or write a few fortunes involving favorite quotes and song lyrics, inside jokes, and other special sayings. Pick up the printable from Evermine.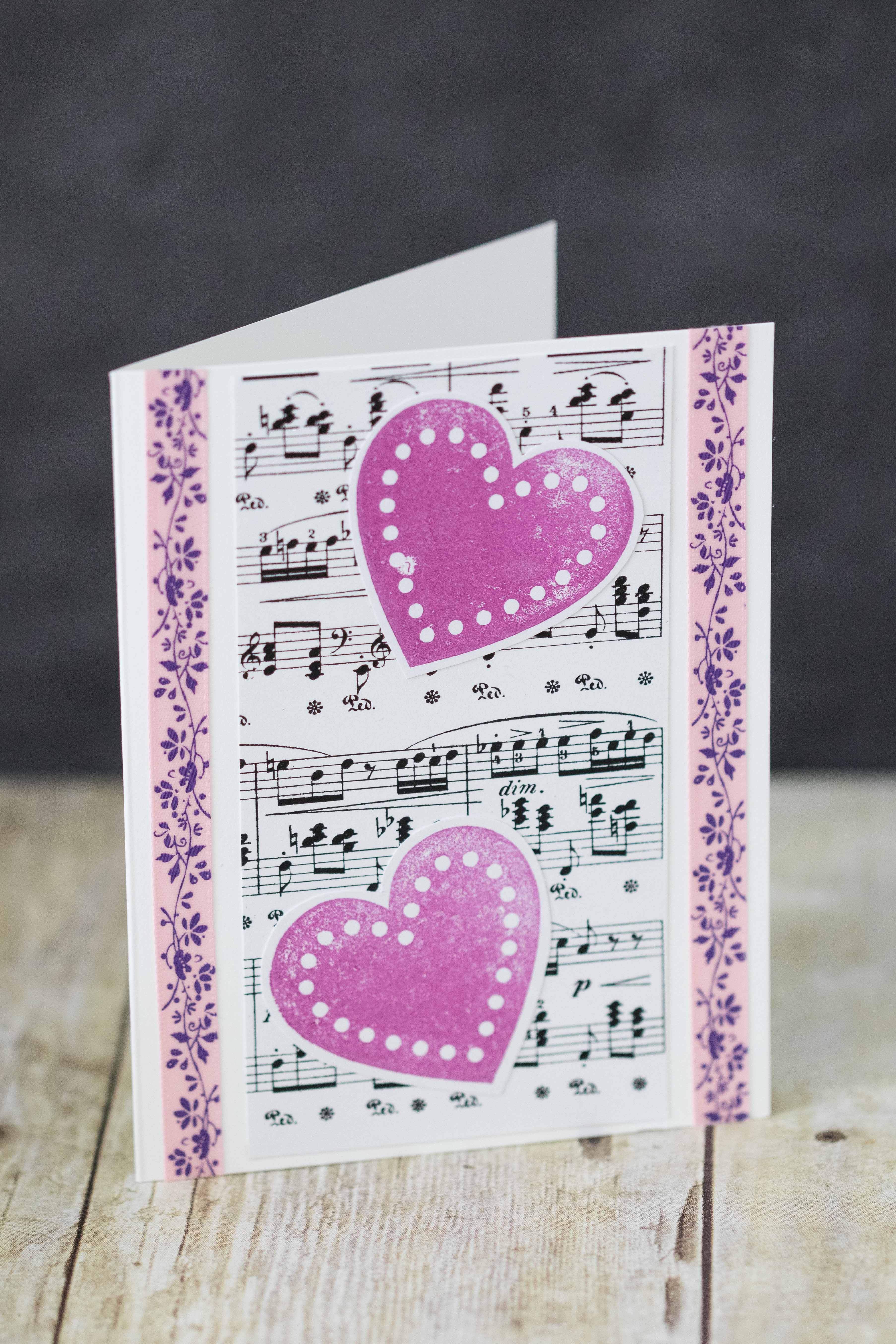 Finally, nothing is sweeter than completing a Valentine's Day gift, store-bought or homemade, with a handmade card. I have 10 simple DIY Valentine's Day card designs to give you tons of inspiration for your own homemade cards. I also love parents.com's classic I Love You card with a googly eye is so cute and Crafty's Morning's 3D heart for Valentine's cards. If you want a slightly more complex tutorial, make a 3D heart! Check out the tutorial from Michelle at Crafty Morning.
Do you have any favorite last-minute DIY Valentine's Day gift ideas?
Feel free to share links in the comments!
Pin this post for easy access to the last-minute DIY Valentine's Day gift ideas later!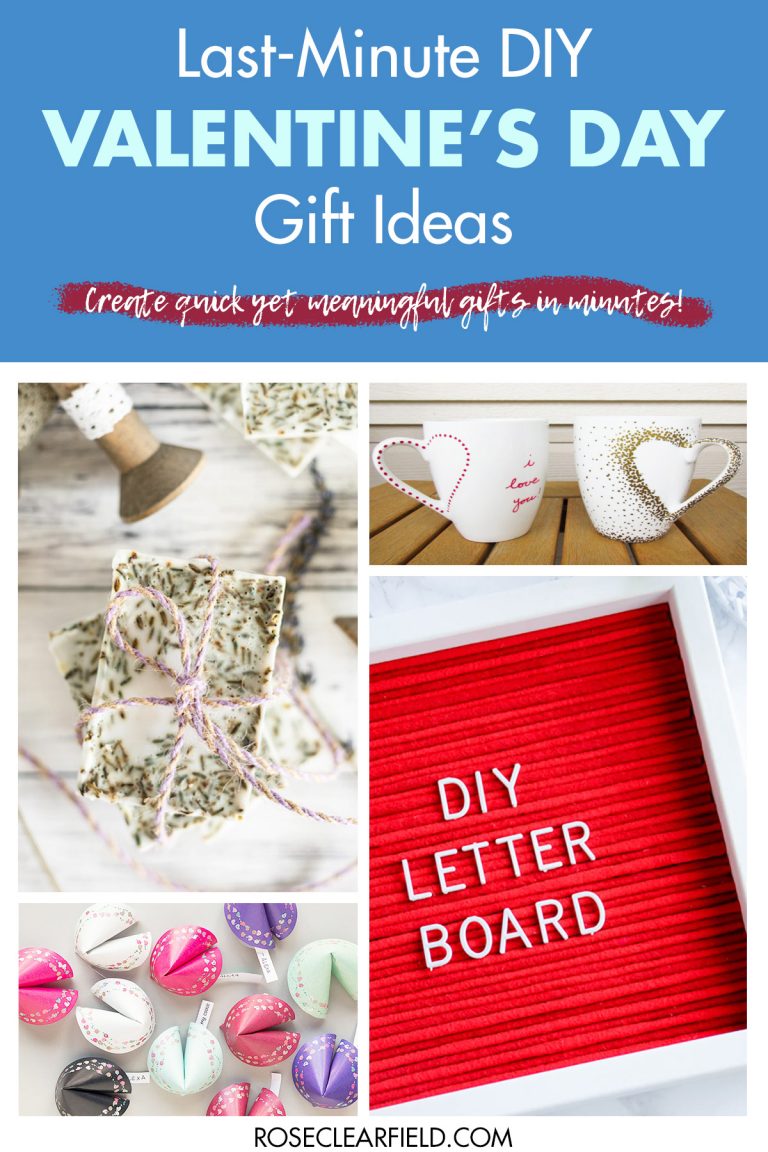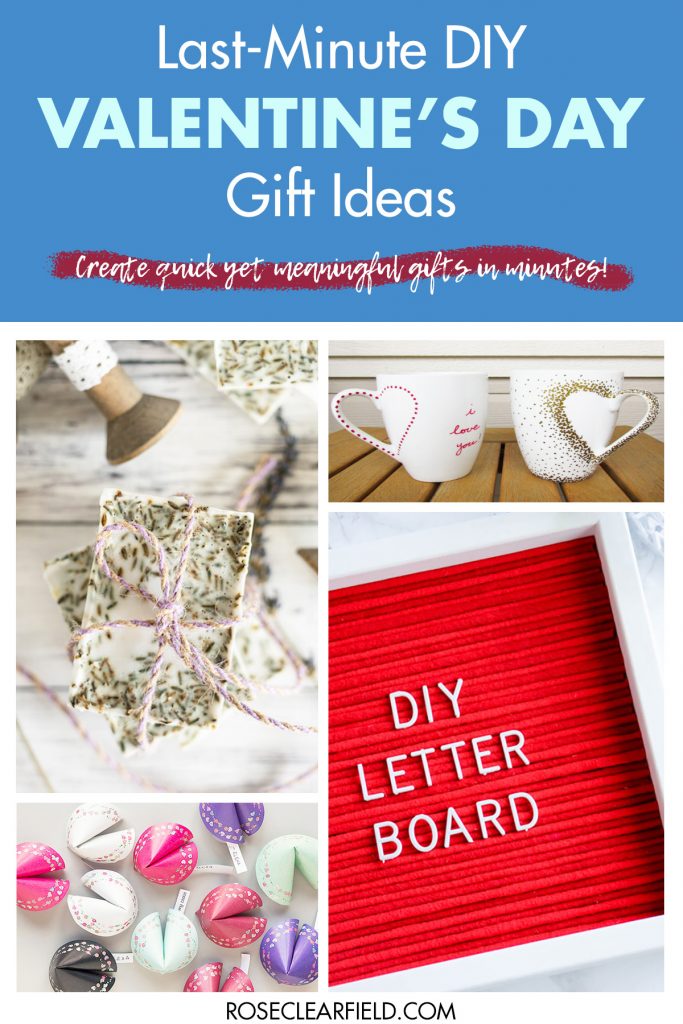 More Valentine's Day resources:
Save
Save
Save
Save
Save
Save
Save
Save
Save
Save