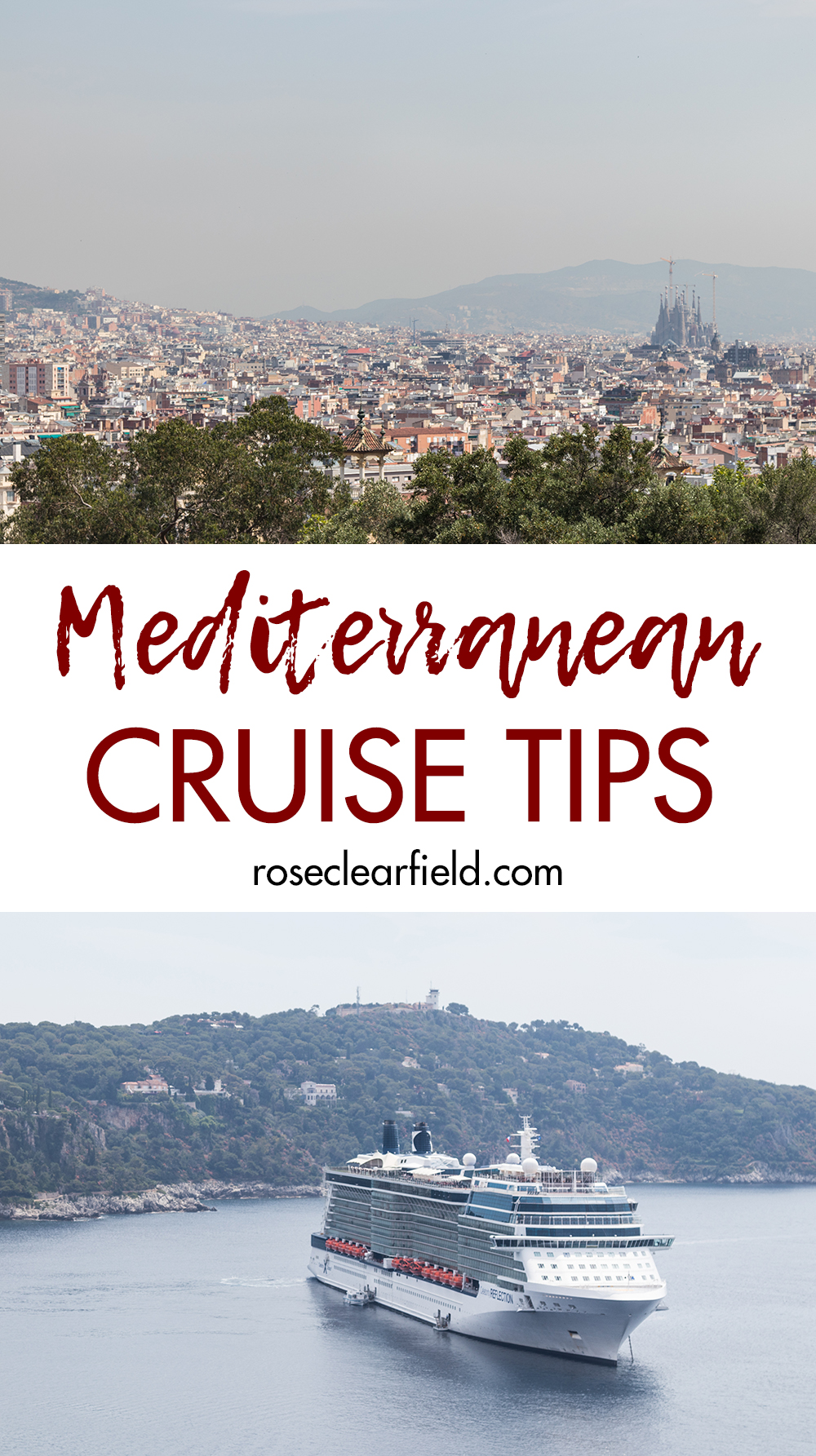 Taking a Mediterranean cruise is a once in a lifetime opportunity. It's easy to get so caught up in picking out new swimsuits, getting a manicure, and finding some new reads for the flights that you don't think about some of the less exciting but more important aspects of your upcoming trip. Yes, I was super excited about my shellac manicure, too (totally worth it for two weeks of travel), but I also had a huge peace of mind knowing that I'd prepared throughly for long days of sightseeing as well as potential emergencies. I'm sharing my best Mediterranean cruise tips to help you have the best vacation imaginable.
Make copies of all key travel documents before leaving the country
Normally, before I leave for a trip, I forward a copy of our flight itinerary to my parents and call it good. Multiple people advised me to make photocopies of all travel documents before leaving the country. I put together a packet for my in-laws (who live just half an hour away) with all the paperwork from the travel company (flight info, emergency numbers, etc.) as well as copies of our passports and credit cards, other important phone numbers, and spare house keys. I also copies of the travel company paperwork to my parents and our house/cat sitters. It sounds overboard, I know, but if something were to happen to you or your bank account or credit card while you're overseas, having a contact in the states who can help you out is critical.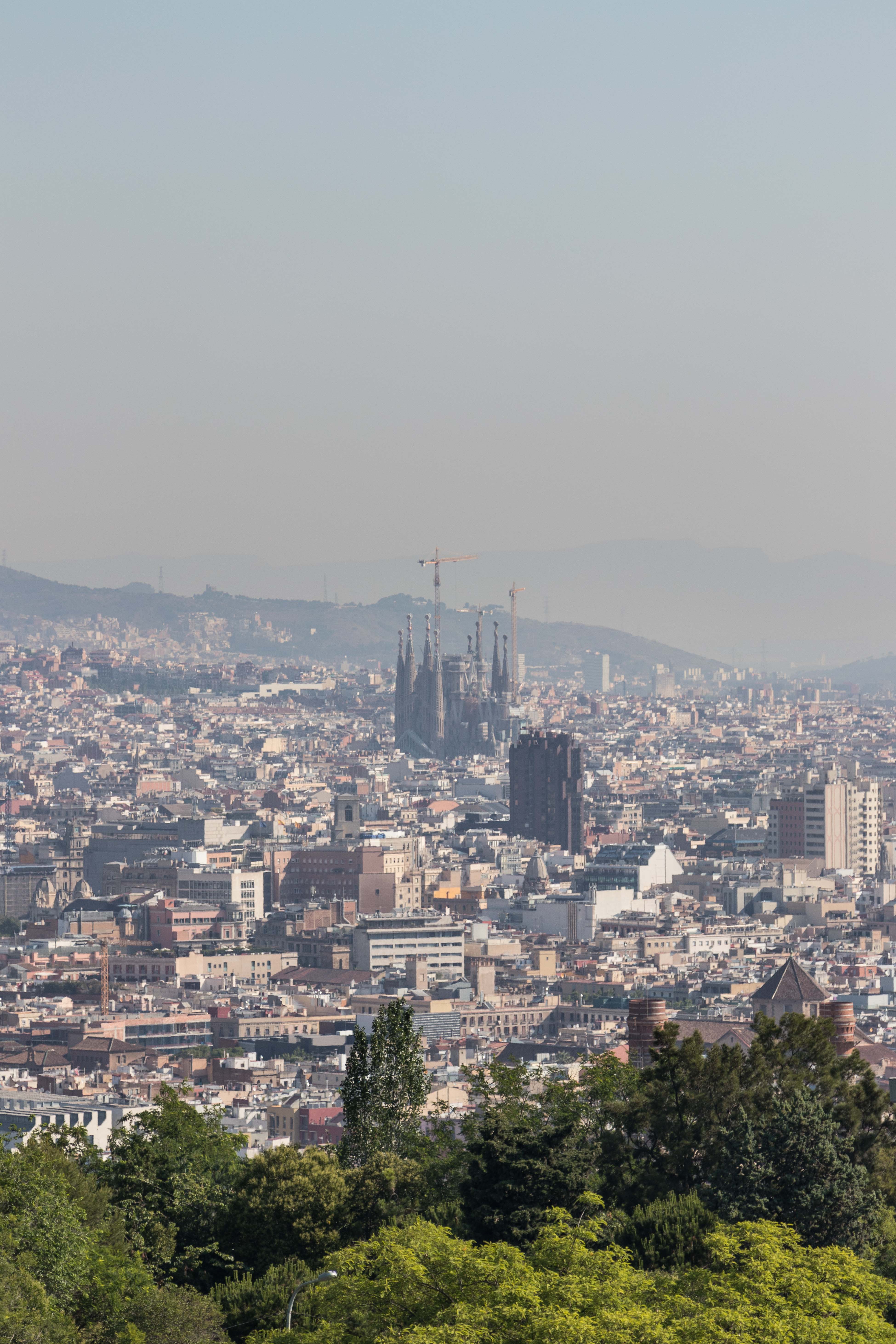 Get some Euros prior to flying and talk to your bank(s)
The travel company we used for our cruise recommended getting Euros before leaving the states. We were going to hit the ground running in Rome and might not have time to find an ATM. While it's fairly easy to find ATMs in tourist areas in Europe, it's just simpler to take out money ahead of time and avoid the hassle of finding machines, paying fees, etc., especially during the first day or two of the trip. We took out 300 Euro, which was just about right for us. If you're planning to shop and dine in the ports every day, most likely you'll need more cash.
As always before traveling, it's a good idea to notify your bank(s) and other financial institutions. Typically, this process is really simple and takes just a few minutes with a phone call or IM chat. Discover even has a travel tool where you can fill in your travel info online, so it's filed directly with your card.
Make arrangements for getting to and from the ship
In many cities, the port is right in town, making it easy to arrange for a taxi or shuttle. However, not all cruises leave from the city, as is such with Rome. The cruise ships depart from Civitavecchia, which is about an hour and a half outside of the city. With this sort of distance, you may end up with a very expensive cab ride if you don't do your research ahead of time. Travel companies, tour groups, hotels, and cruise lines are more than happy to help travelers arrange transportation.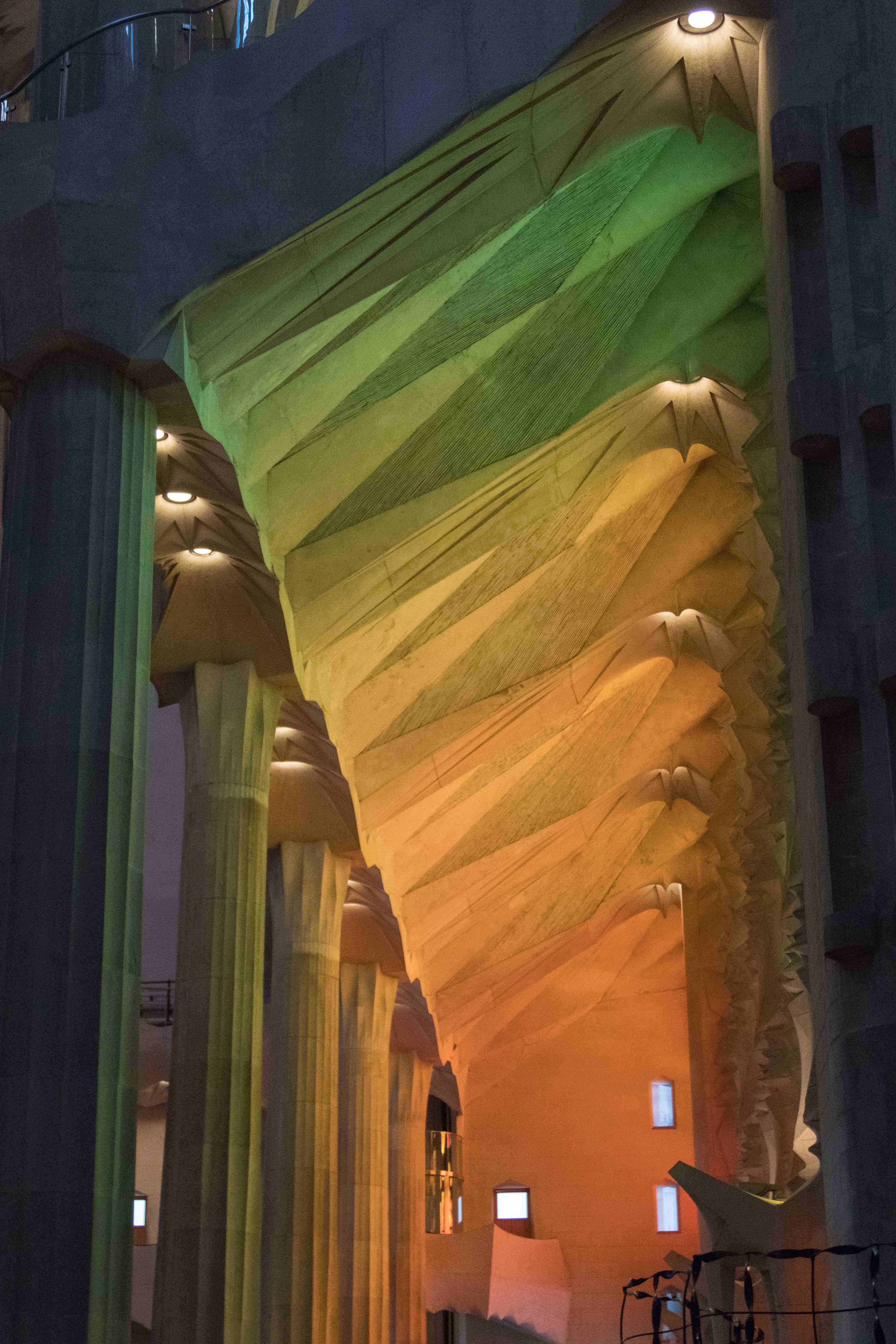 Book excursions and buy tickets for desired destinations ahead of time
Numerous major tourist destinations book out weeks, or even months, in advance. A lot of destinations also have caps on the number of daily tickets sold, which means once tickets are gone, they're gone. If you're only in Barcelona for one day and tickets for the Sagrada Familia are already sold out for that day, you aren't getting into the church. While it's not always a lot of fun shuffling through a popular tourist site with a big group, ultimately, it's often the only way to get in at a guaranteed time without spending hours waiting in line.
Even within the cruise or a smaller travel group, tours will sell out. The Vatican was an optional add-on for our southeast WI group immediately following the cruise, and the tour company sold out every single ticket for it. If you have your heart set on seeing certain sites, get your tickets booked before you leave for the trip.
Pace your days, so you don't overexert yourself
A big part of vacation for most people is having time to relax. Getting up at 6:00 a.m. and spending time off the boat on tours until 6:00 p.m. every single day isn't relaxing. Having a few really long days is fine. But you'll wear yourself out and burn out on hiking, riding in buses, fighting crowds, and taking pictures if you book too many huge excursions or try to fit in too much every day. Knowing that we'd have a few really long excursions (namely Florence/Piza and Alhambra), we purposely picked shorter excursions for several ports.
We were also honest with ourselves and would call it quits and head back to the boat when we were ready to be done. If you're completely exhausted and just want a shower or a nap, don't guilt yourself into visiting one more tourist site or shopping spot.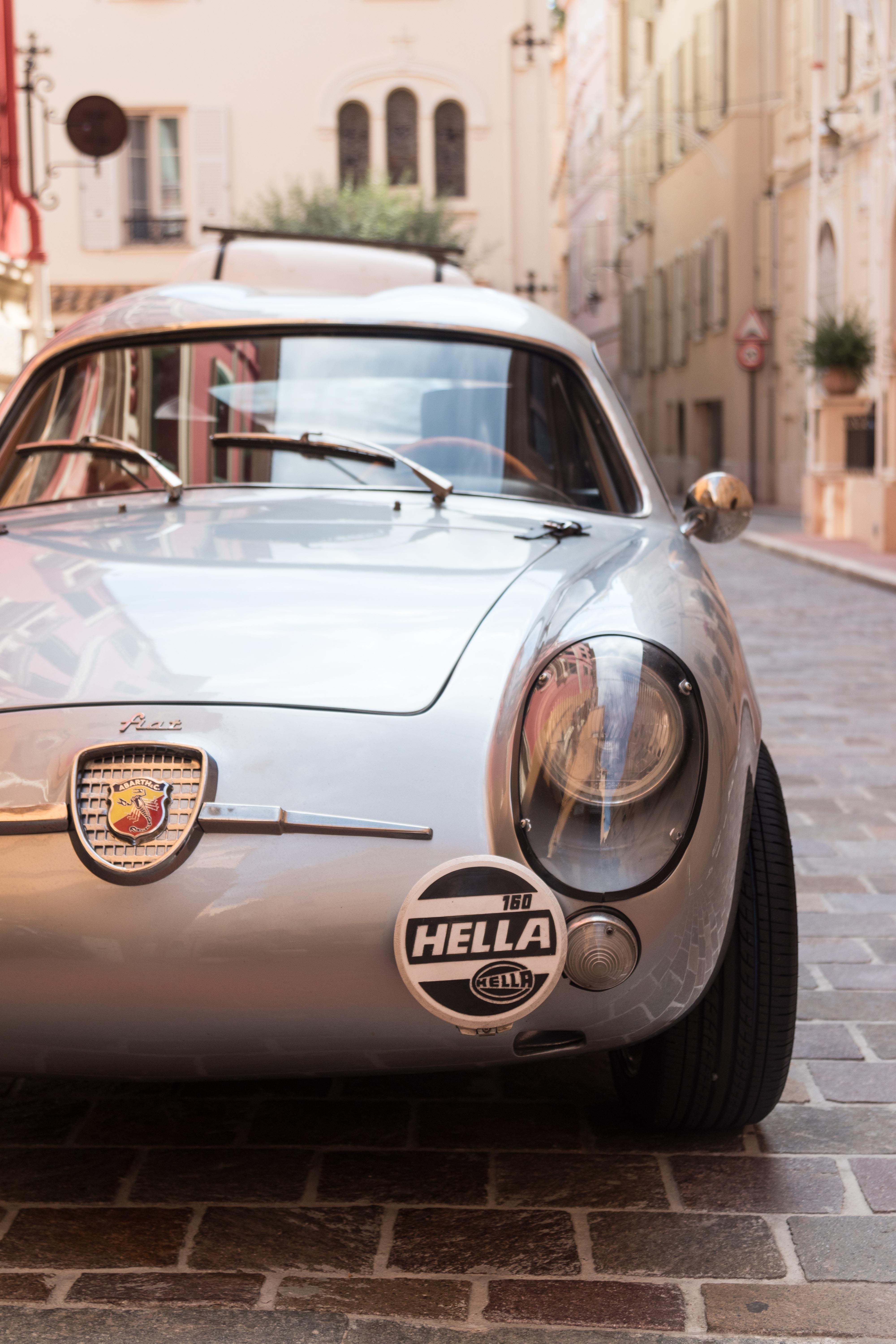 Pack clothes that will allow you to dress in layers
When you're away from the ship for hours at a time, the weather may change drastically over the course of a few hours. It may be chilly in the morning but then hot by noon. We also spent a lot of time riding in tour buses, which are often over air-conditioned. Or you don't get any air-conditioning unless the vent it blowing right on you, which gets cold. It's very easy to leave an extra layer on the bus or stuff it in your bag if you don't need it, so there's really no reason not to have one.
Invest in comfortable walking shoes
I cannot tell you how often I see people at major tourists destinations site that require tons of walking (i.e., the Las Vegas strip, Diamondhead in Honolulu) wearing ridiculous shoes. Worse yet, half the time, you see them with little kids wearing equally ridiculous shoes.
Please bring sneakers and/or suitable sandals for a Mediterranean cruise. I've talked several times about the North Face trail sneakers (similar) I bought for our first Montana trip that have sort of changed my life. I have yet to get a blister with these shoes, and the Mediterranean cruise was no exception. Yes, there were still days that I had sore legs (mostly from climbing lots of steps) and sore feet (mostly from extended time waiting on concrete streets and sidewalks). But it was never painful to walk.
I'm also a huge fan of BareTraps sandals and cannot recommend them enough for a Mediterranean cruise. The pair I own required no break-in period and has never given me blisters, even during extended periods of walking.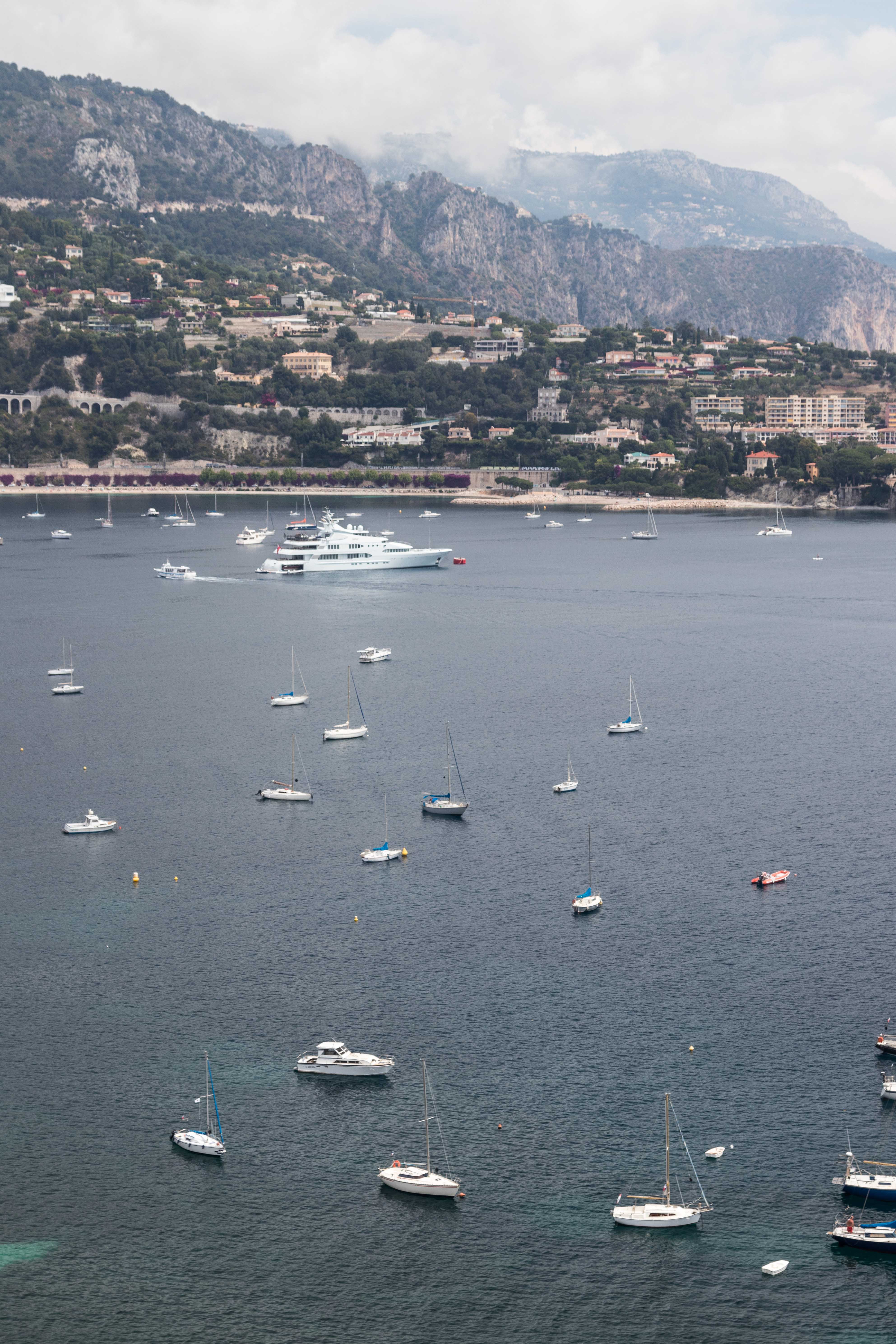 Bring a camera
It goes without saying that you'll want a camera on a cruise, right? I know it may sound funny to even mention bringing a camera, as most people rely on their phones. But there were a significant number of people on the cruise with a separate camera. Of course, you can use your phone camera. If you do, I highly recommend investing in an external battery, so you don't risk running out of charge. If you're bringing a DSLR, I highly recommend investing in at least one spare battery and charging one or both batteries every other day or so (or more, if needed). I talk more about the specific DSLR camera gear I brought in a separate cruise post.
Carry your belongings properly to minimize risk of theft
Watch out for pickpockets is one of the top Mediterranean cruise tips you'll hear while on your vacation. I don't know anyone personally who's been pickpocketed in the Mediterranean. But clearly, it happens, because all of the guides advised against it. I talk more about exactly how I packed my belongings for the ports in my ThinkTank SubUrban Disguise 10 Review. Avoid having anything in your back pants pockets or exterior bag pockets. Instead, place valuable items in front pants pockets and interior bag pockets. Be vigilant of your surroundings, and move away from anyone exhibiting suspicious behavior.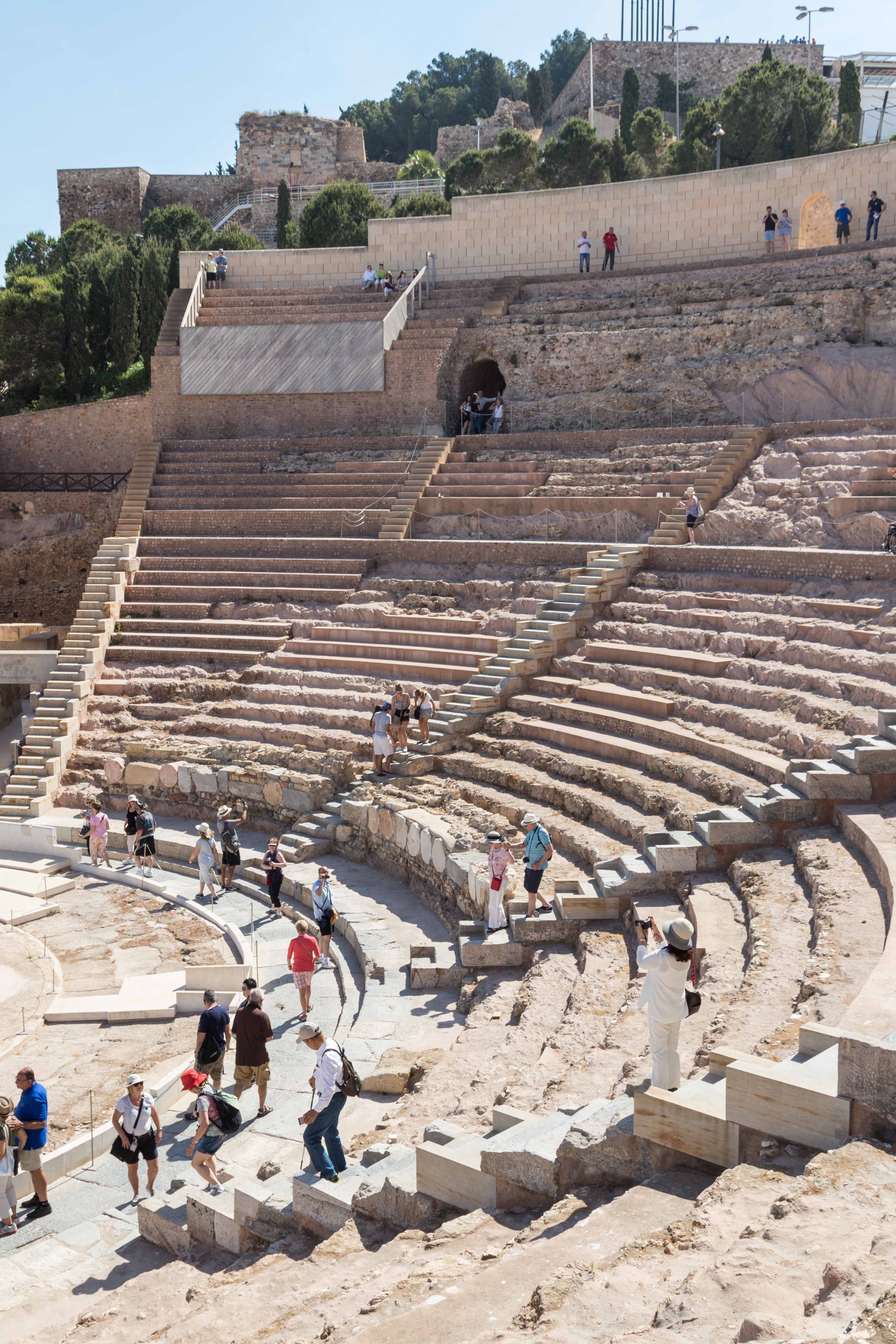 Equip yourself for extensive time in the sun
I think it goes without saying that a Mediterranean cruise means a lot of time in the sun. From tourist site excursions to laying out by the pool, you'll get more sun in two weeks in the Mediterranean than you will in two months in the Midwest. At a minimum, pack sunglasses and sunscreen. When you're away from the boat for more than a few hours, bring sunscreen with you, so you can re-apply. Many people also bring a hat. As you pack, think about clothing that will minimize sunburn. For example, my shoulders burn extremely easily. So I don't tend to wear a lot of tank tops, especially for this type of trip.
When you have a chance to go to the bathroom, go to the bathroom
Not skipping a chance to go to the bathroom may sound like a ridiculous tip, especially if you live in the states. You'll be hard pressed to find an American theme park or museum without ample restrooms. But it's not a given in Europe. When you're with a group, most likely you'll have one, maybe two, chances to use the bathroom in 4-5 hours. On your own, it's extremely unlikely you'll stumble across a public restroom. Take every opportunity you get.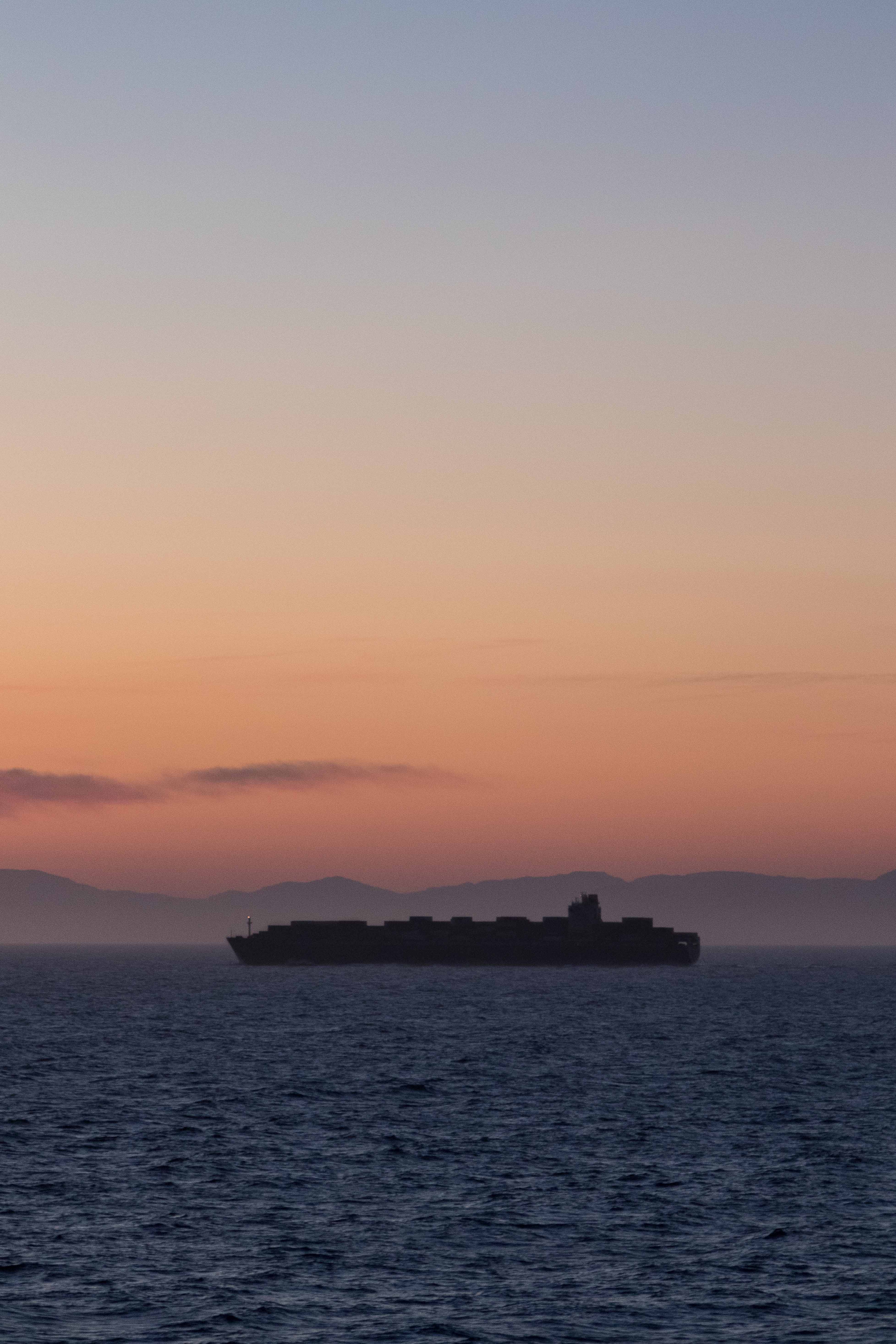 Be prepared to buy water
Again, I sort of take it for granted that you can find water fountains in many public places (i.e., parks) and tourist destinations, making it easy to get a quick drink or fill up a water bottle. It's basically unheard of to find a water fountain in Europe. I do travel with a reusable water bottle. I would fill it every morning. Many days, we'd end up buying 1-2 bottles as well to get us through the day. You can buy them on the ship prior to an excursion, and many locals sell them at tourist spots for at most, 3 Euros. We often found them for 1-2 Euros. I hate buying water, especially day after day. But it's ridiculous to get dehydrated just to save a few dollars. Suck it up, and buy water when you need it.
Bring entertainment for long bus rides
Between the rides to and from the port in Civitavecchia and driving to and from Florence, Piza, and Alhambra alone, we spent over 10 hours on the buses. There were a number of shorter bus stints for closer excursions as well. During longer stints, you may be able to nap, which is a much welcomed opportunity. I also recommend bringing along some entertainment, such as a Kindle or iPad to read books or watch downloaded content. As many of you know, I love audiobooks and had a couple downloaded on my phone for the trip, which is primarily what I did on the bus rides.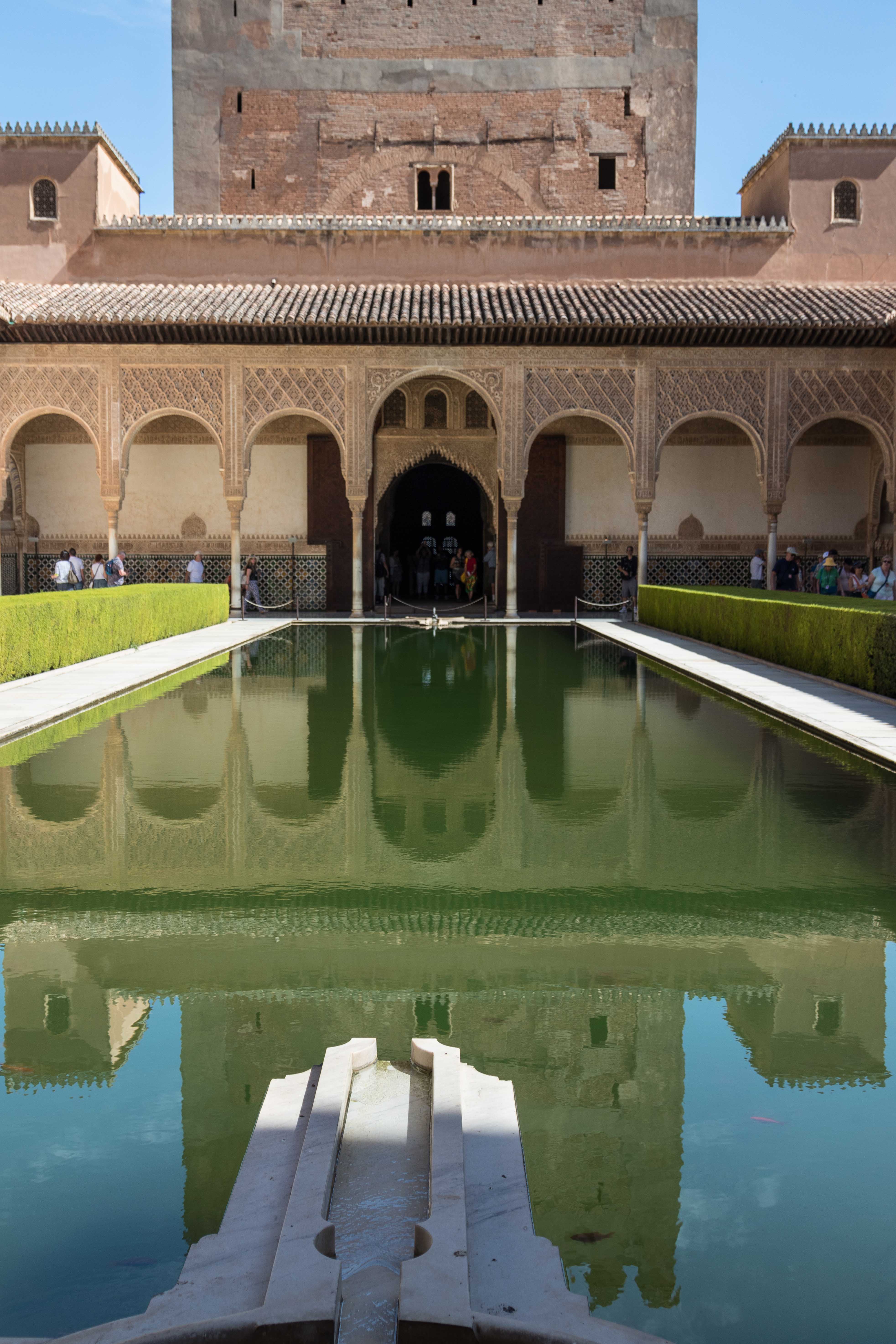 Unplug
I unplugged more on the Mediterranean cruise than I have on any other trip as an adult. Aside from publishing scheduled Instagram posts for a client (because you can't fully automate that process), I didn't do any freelance work. Aside from occasionally checking to make sure blog posts had published properly and doing a little blog maintenance, I did no work on the blog. I relied solely on Wi-Fi access on the ship. At most, I checked in with email, Instagram, etc. 1-2 once or twice per day (generally, in the late afternoon or early evening when we were back in the room for a bit). It was awesome. It was also awesome to be on excursions, at events, and at meals with people who were not on their phones 24/7 either.
Spend time each day just enjoying your company and surroundings
Even when you've unplugged, it's easy to get caught up in taking just one more picture, hitting just one more shop, or getting to just one more event on the ship. Put down the camera every so often, and take in the surroundings without capturing every tiny detail of it. Embrace the fact that you have lots of time for meals and just hanging out with your spouse, family, friends, etc., and enjoy it. Jake and I never dress up and have two hour meals multiple days in a single week. It's amazing to have this sort of opportunity.
Do you have any additional Mediterranean cruise tips?
Leave your advice in the comments!
[Disclaimer: This post contains a few affiliate links. Thanks for your support!]
More travel posts: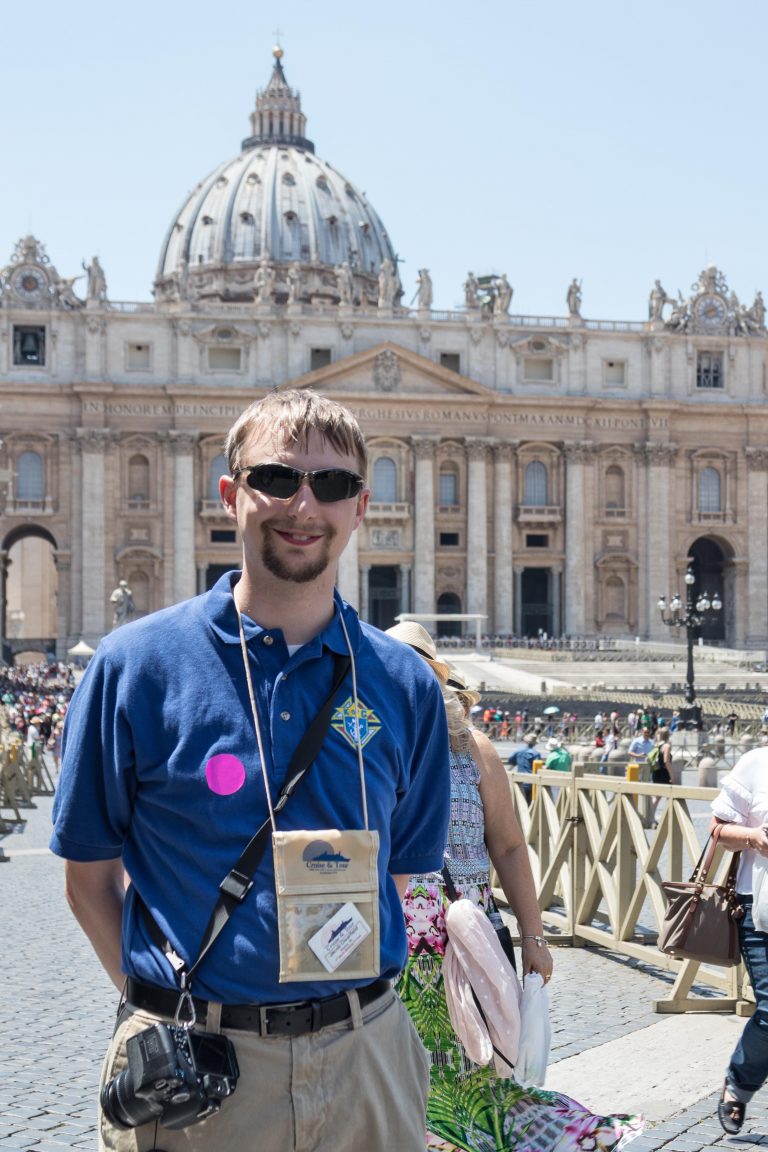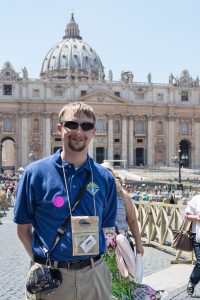 Mediterranean Cruise Highlights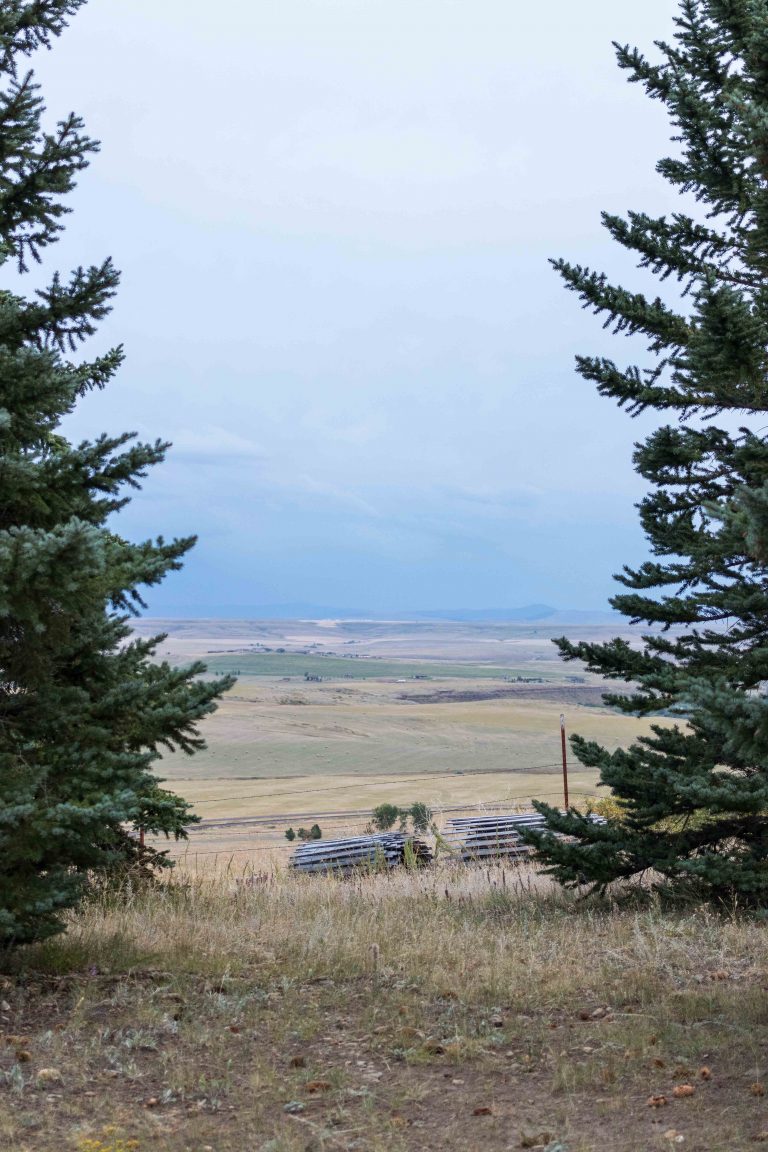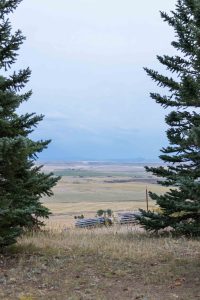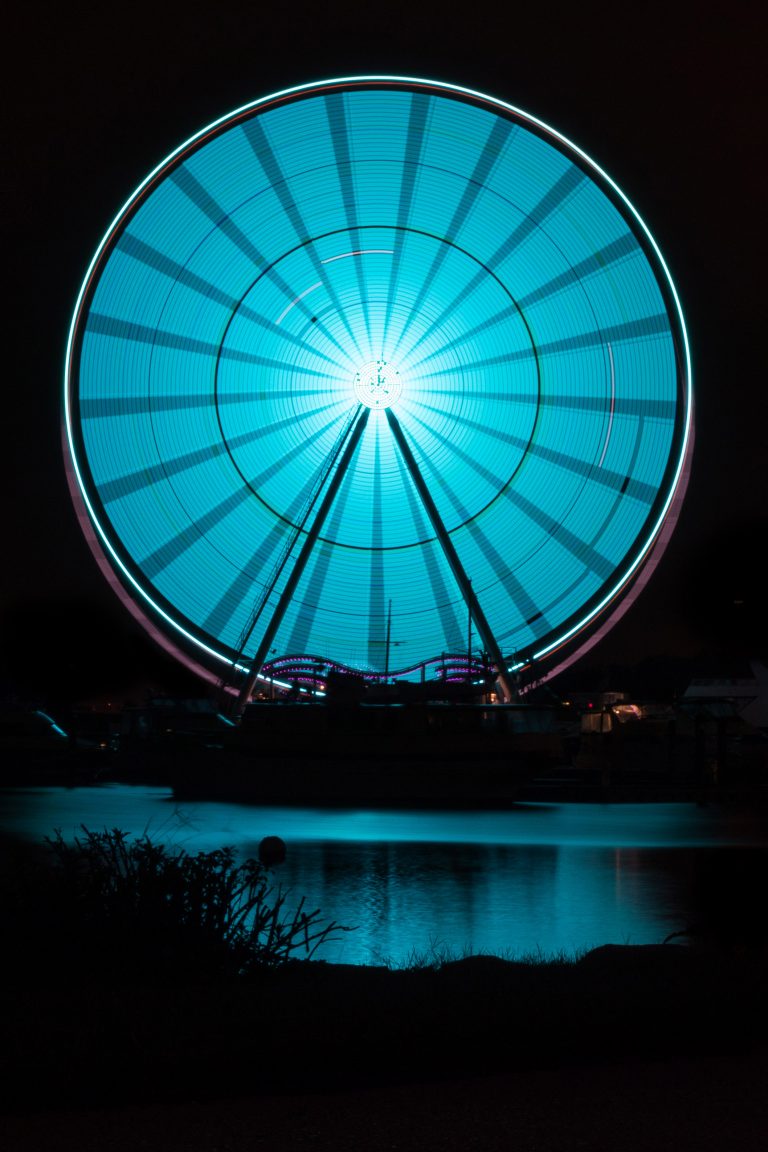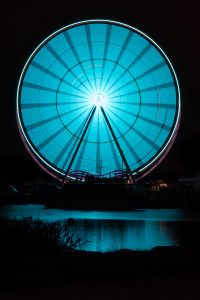 Save
Save
Save
Save
Save
Save
Save
Save
Save
Save