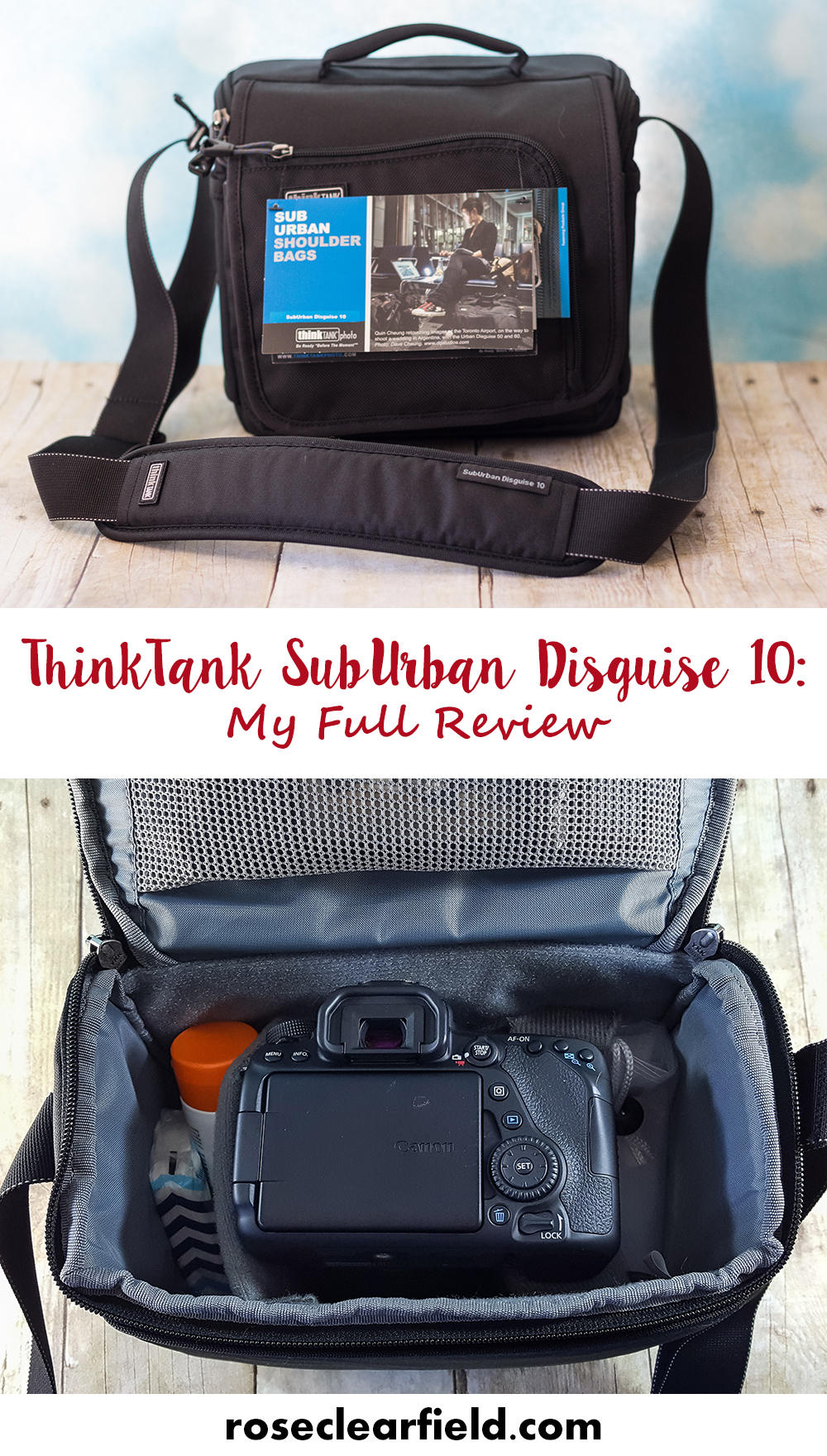 [Disclaimer: I purchased the ThinkTank SubUrban Disguise 10 with my own money. ThinkTank did not reimburse me or endorse me to write this post. I do receive a small commission if you use one of my links to purchase ThinkTank gear. There are a few Amazon affiliate links in this post as well. As always, all opinions are 100% my own.]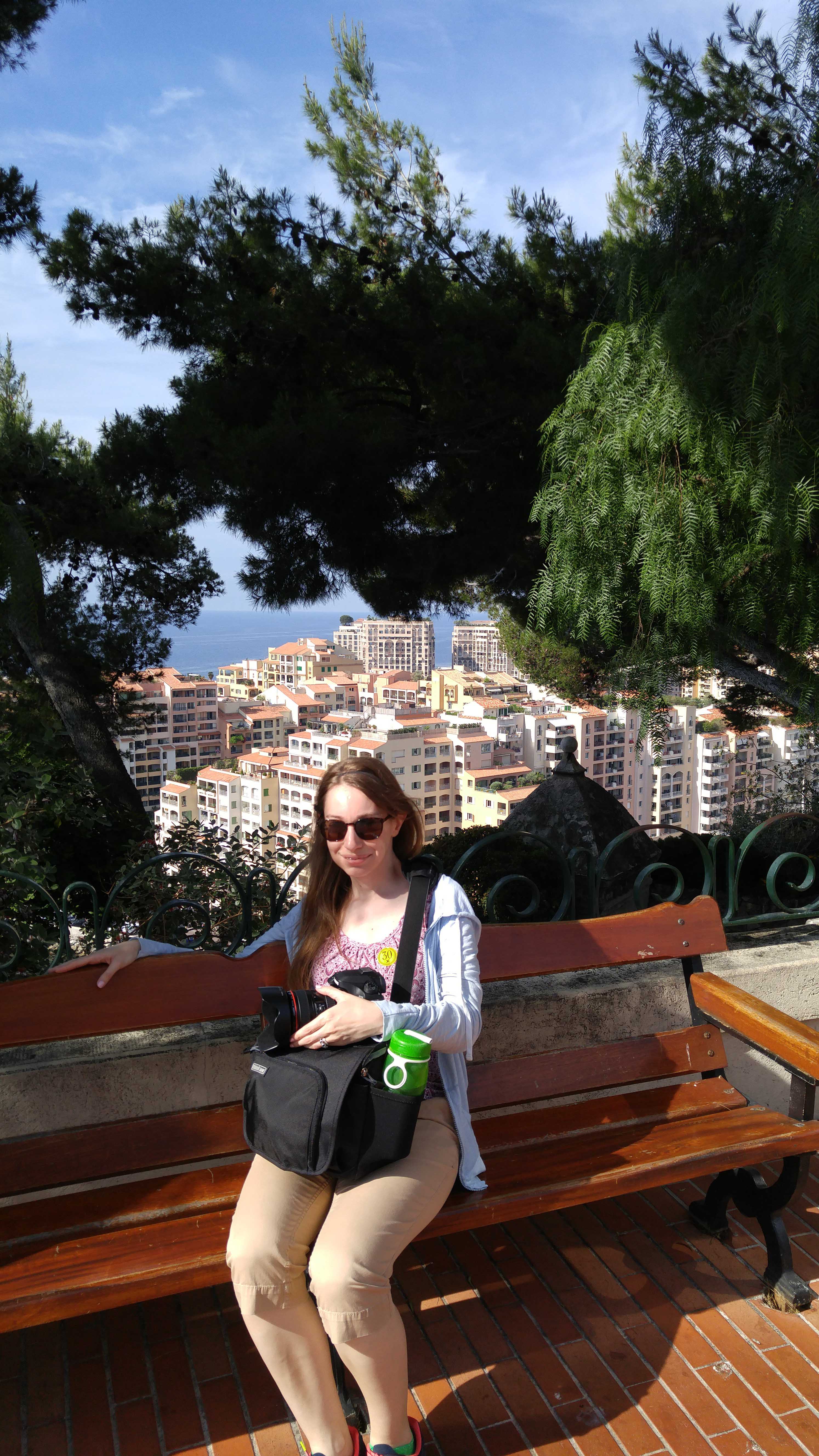 I recently purchased the ThinkTank SubUrban Disguise 10 for our Mediterranean cruise. (Cruise posts! Highlights | general travel tips | camera gear) Back in May, I shared the unboxing and my initial thoughts about this bag. In that post, you can also read about the other camera bags I own and why I decided to buy a new bag for this trip. Now that I'm back from the Mediterranean, I'm sharing a full review of the ThinkTank SubUrban Disguise 10.
For the trip, I brought the Canon 80D, Canon 24-105mm f/4, and Canon 50mm f/1.8. The Canon 80D with the 24-105mm lens attached fits perfectly in the bag, with plenty of room for the 50mm f/1.8 detached in one of the side compartments. It was really simple to put the gear away when I wasn't shooting and then get it out again as needed.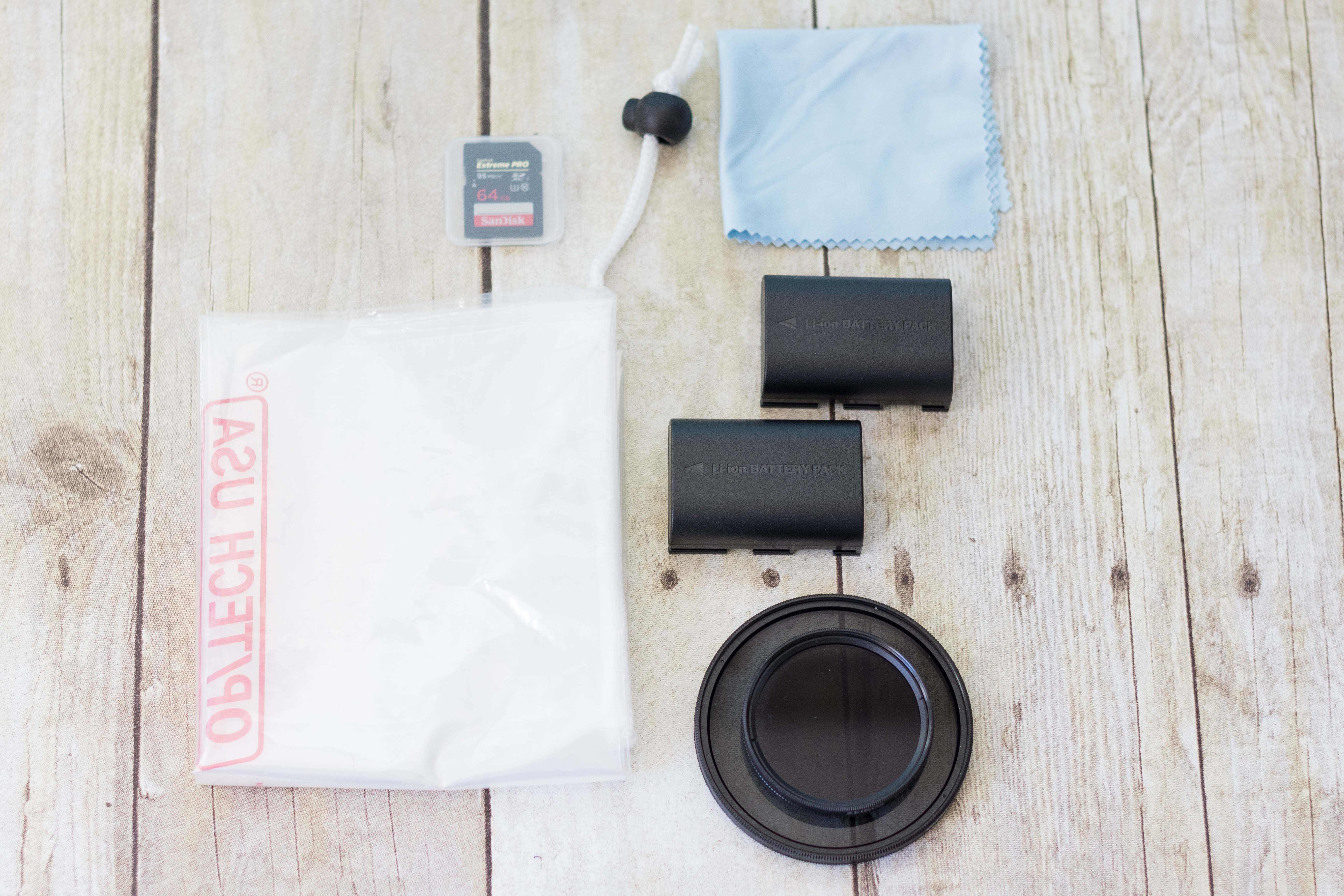 I also brought circular polarizers for both lenses, two spare batteries in this DSLR battery holder, an extra memory card, a couple of cleaning cloths, and a rain cover. It was no problem fitting these items in the ThinkTank SubUrban Disguise 10. I had a couple of battery chargers with me as well, but I didn't keep them in the ThinkTank SubUrban Disguise 10 with me.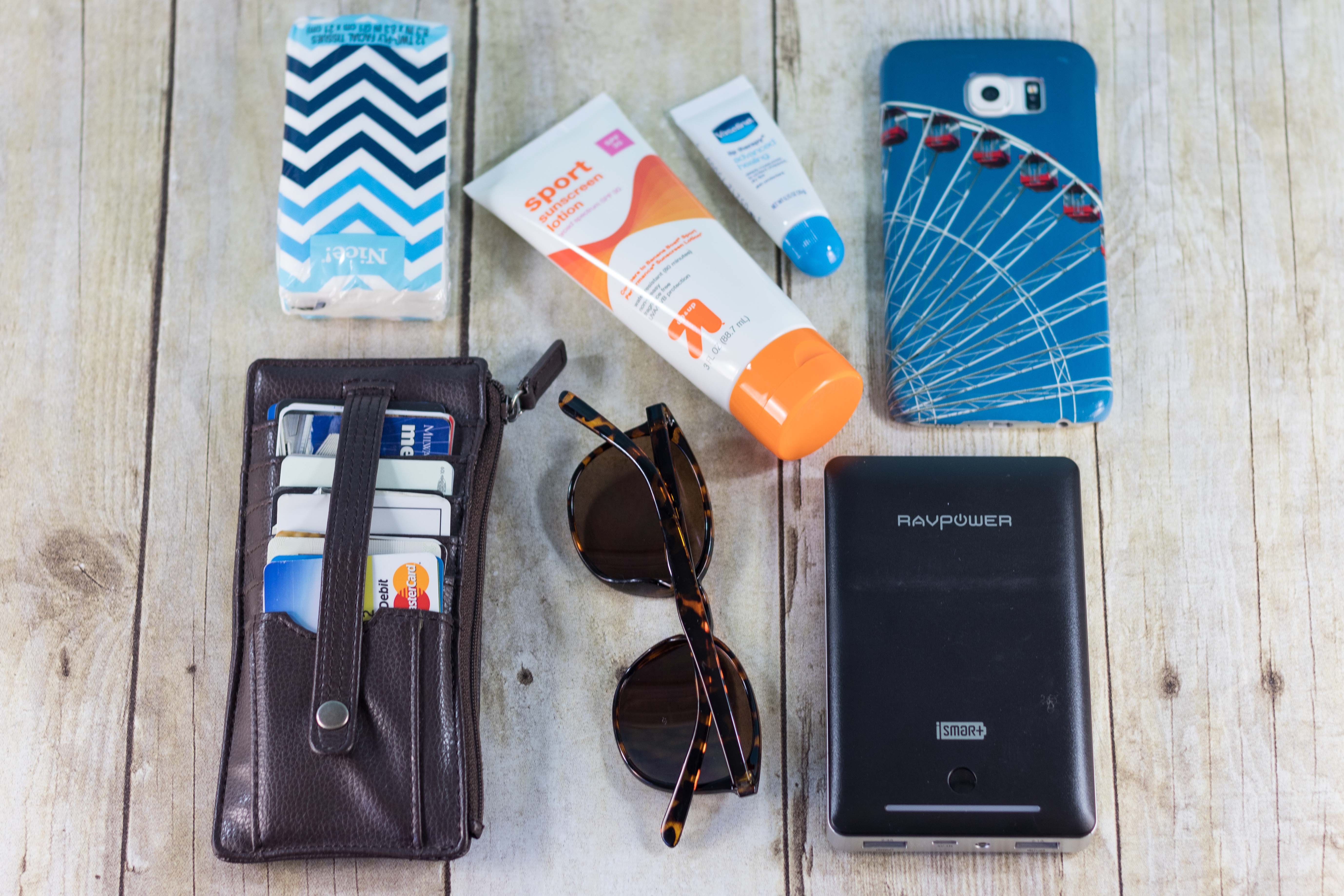 During excursions, I kept the other non-camera items in the ThinkTank SubUrban Disguise 10: passport, cruise ship card, cash, bank/credit cards, Chapstick, sunglasses, cell phone, RAV external battery, headphones, Kleenex, Ibuprofen, water bottle, sunscreen, and hair bands. I didn't have my keys or full wallet with me like I would at home. (Yes, I included the full wallet in the picture here. But I just took out the items I needed from it and left the wallet in my luggage.) 95% of the time, my sunglasses were on my face or the top of my head. My headphones were only in the bag while I was going to and from the cruise ship and the bus. I left them on the bus while we were out walking around.
I had my gear in the bag as such:
Main camera compartment: Canon 80D, both lenses, cleaning cloths, circular polarizers, spare batteries, Ibuprofen, RAV external battery, cell phone.
Velcro mesh pocket under the lid: Passport, ship card, cash, bank/credit cards, memory card.
Front flap: separate rain cover, ThinkTank bag cover.
Front zip pocket: Kleenex, Chapstick, sunscreen, hair bands.
Side pocket: water bottle.
The ThinkTank SubUrban Disguise 10 had just enough room for everything I wanted to bring on excursions. I wasn't weighed down with bag space and items I didn't need, and I didn't ever waste time hunting for items. As I shared in my unboxing and initial thoughts post, ThinkTank bags are extremely durable and for the most part, well thought out. If anything, they often have more pockets than you'll ever need, which is a good problem. The gear stays safe, and if needed, you can add a full cover to the bag (i.e. in a thunderstorm), which provides a huge piece of mind.
I had two key complaints about using the ThinkTank SubUrban Disguise 10 for the Mediterranean cruise. When you're wearing the bag, the top compartment unzips toward you, which I'm sure it is intended as a safety feature. However, it's awkward to unzip it when you're wearing the bag and/or have anything in the side pockets (like a water bottle). And it's virtually impossible to zip it back up all the way around. I was often carrying the bag around not zipped up all the way. With the water bottle there and the way the bag unzips toward you, it would be very difficult for someone to get in there, even with a slightly unzipped section. But the design is still a bit awkward.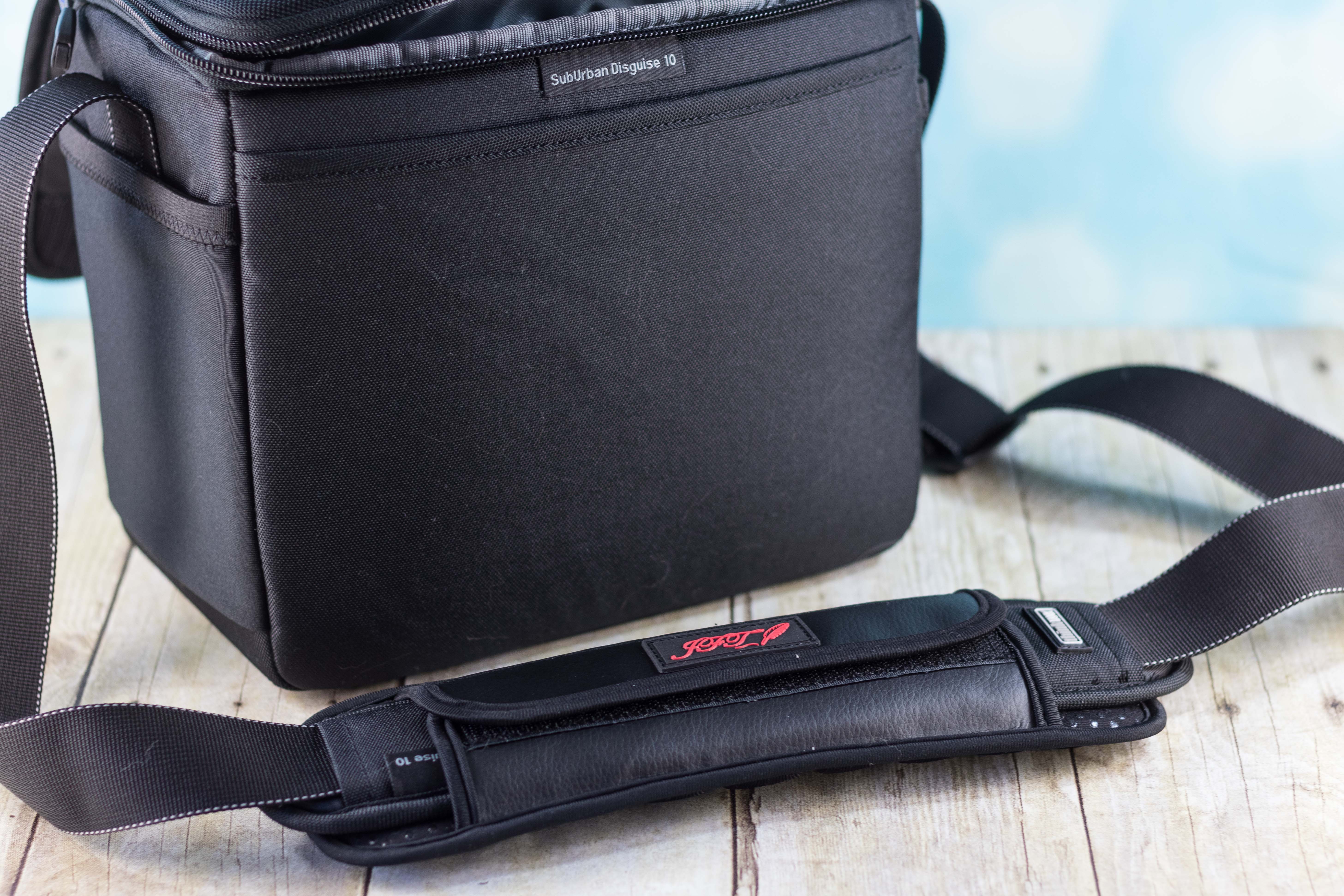 The second complaint is that with the separate shoulder strap pad I used to accommodate carrying DSLR gear for hours at a time, the pad slipped around a lot. I've used the pad a few times now with my other ThinkTank bag, the CityWalker 20, and have had the same issue. I know that ThinkTank doesn't intend for you to add padding to the strap. But I need it. I think that there would be a way to rig up the pad, so it didn't slip. However, it wasn't possible to alter it while traveling. So I spent a fair amount of time adjusting the strap to keep the pad in place, so I didn't kill my shoulder.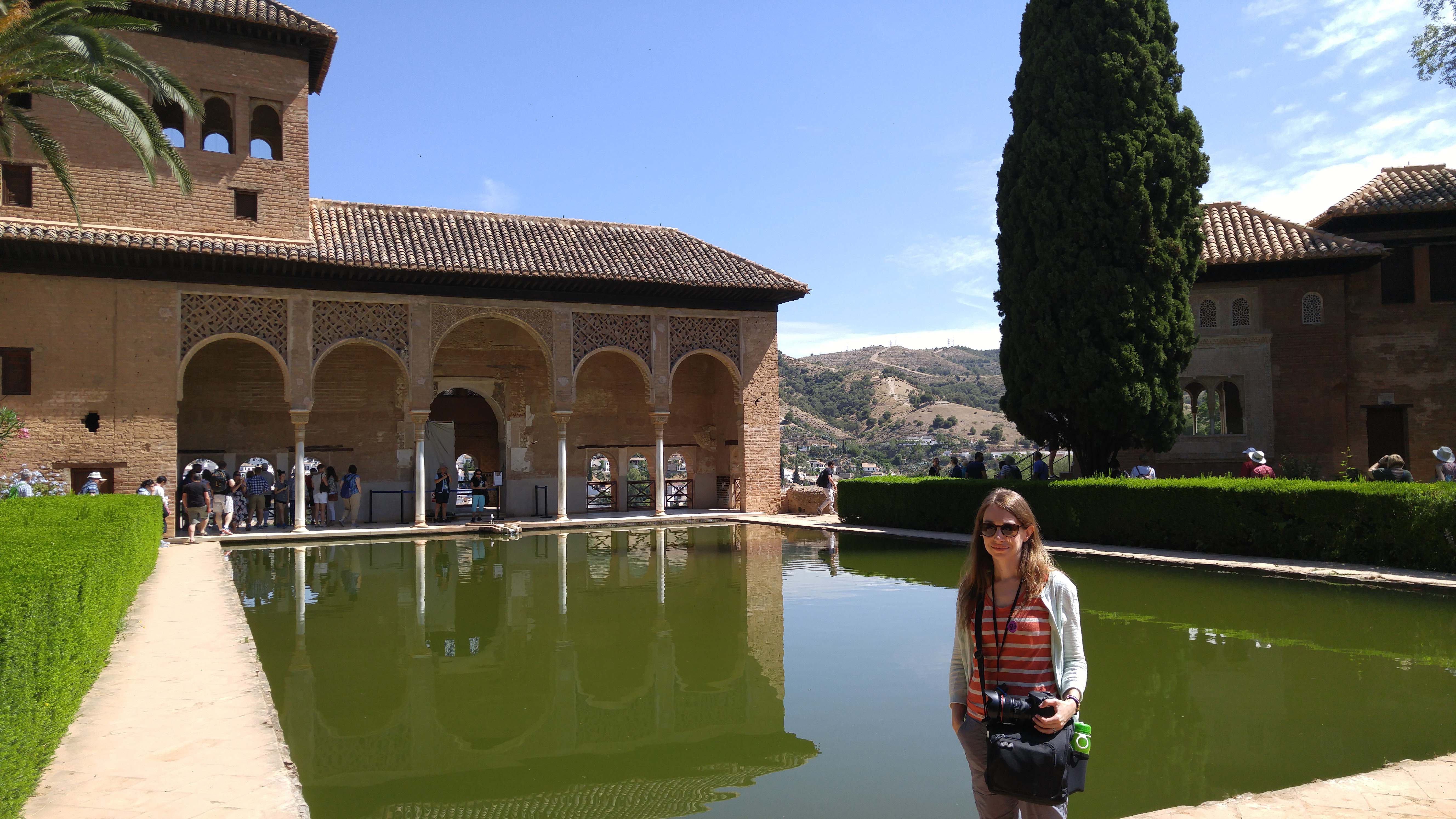 I also want to address the general fit of the ThinkTank SubUrban Disguise 10 while you're wearing it. As a 5'2″ petite female, it's tough for me to find bags that are a good fit, camera or otherwise. I've also talked with numerous female photographers (both hobbyist and professional) who complain that camera bags aren't designed with the female form in mind. Overall, the ThinkTank SubUrban Disguise 10 is a good fit for my frame. I spent hours with this bag on the cruise, and it wasn't bulky. However, if you're looking for a camera bag that fits the female form the way a high-quality purse or diaper bag does, you're not going to find it here. It isn't a big deal for me. But I wanted to put that out there because I know it is an issue for many females.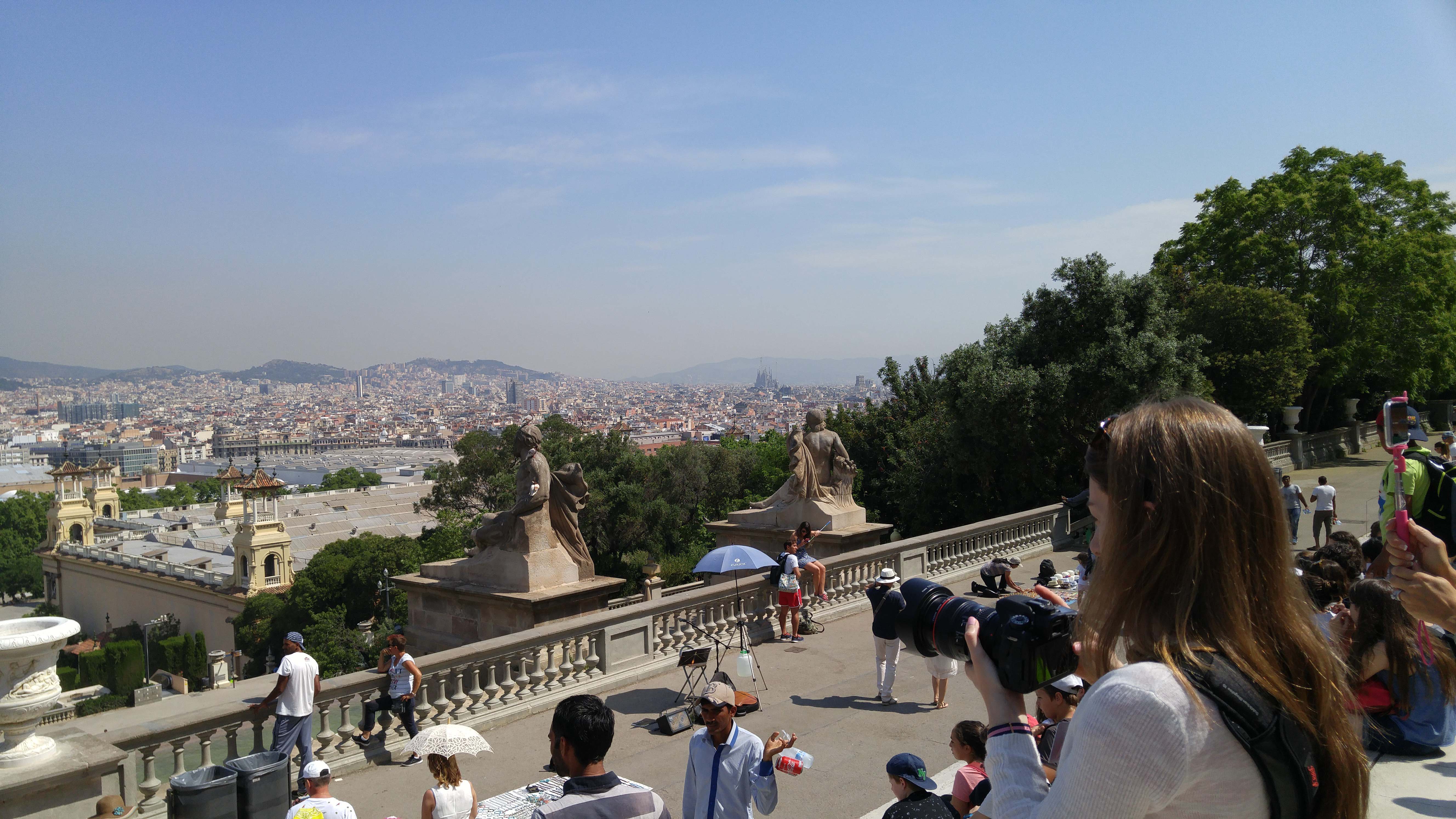 I will continue to use the ThinkTank SubUrban Disguise 10 for vacations, day trips, and around town excursions where I don't need a lot of gear or other items. If I'm spending whole days at Disney World, going to the zoo with my 70-200mm f/4, or going to the Domes with my 100mm f/2.8 and Canon AE-1, I will still use one of my larger bags. If I'm in the Wisconsin Dells for a couple days, heading to Lake Geneva for the afternoon, or walking around a local festival for the evening, I'll use the ThinkTank SubUrban Disguise 10.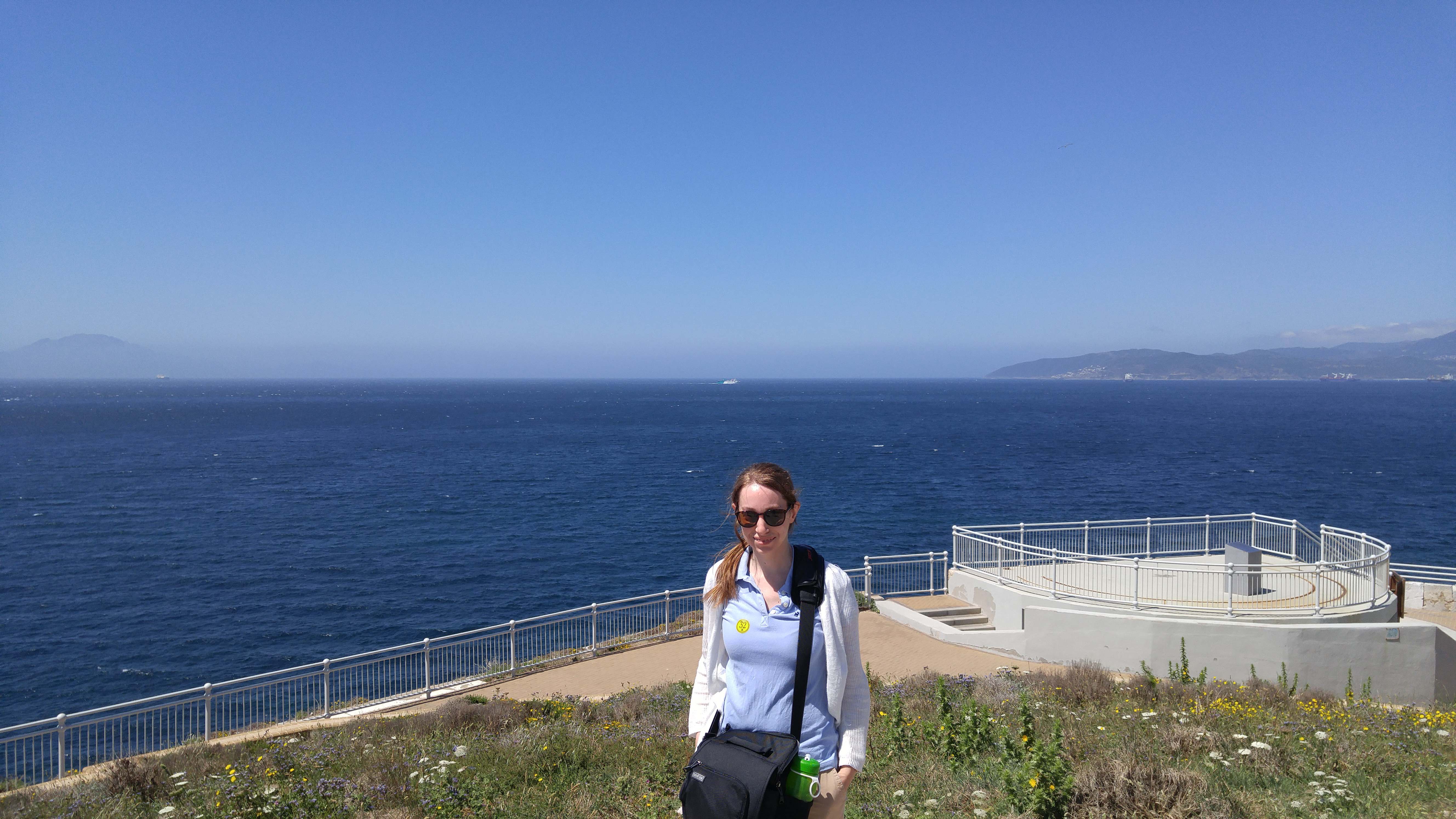 (This is me in Gibraltar with Europe to my left and Africa to my right. How cool is that?)
When you use the ThinkTank links in this post (or click on the banner below) to purchase their gear, you'll receive a free gift! When you check out, you'll see a screen where you can select your free gift. For some reason, if you don't see the free gift screen, manually enter the code 583378.fe9643.1108 in the affiliate code box during check out. (It's long, I know. Just copy and paste it, and you'll be good to go.)
Do you have a ThinkTank SubUrban Disguise 10?
I'd love to hear your thoughts on this bag!
If you missed the unboxing and initial thoughts post, check it out!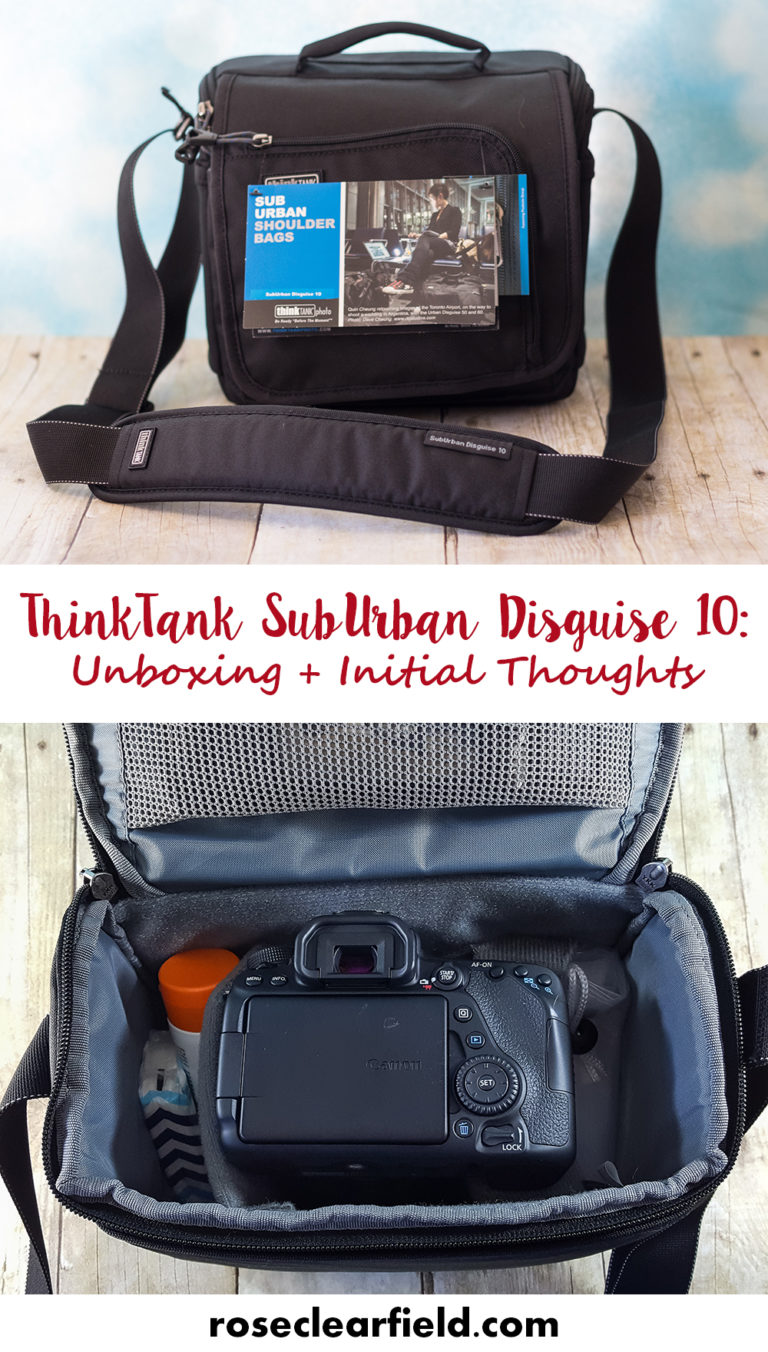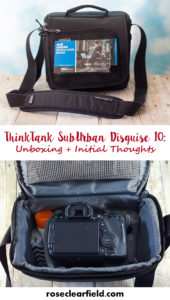 ThinkTank SubUrban Disguise 10: Unboxing + Initial Thoughts
More photography resources: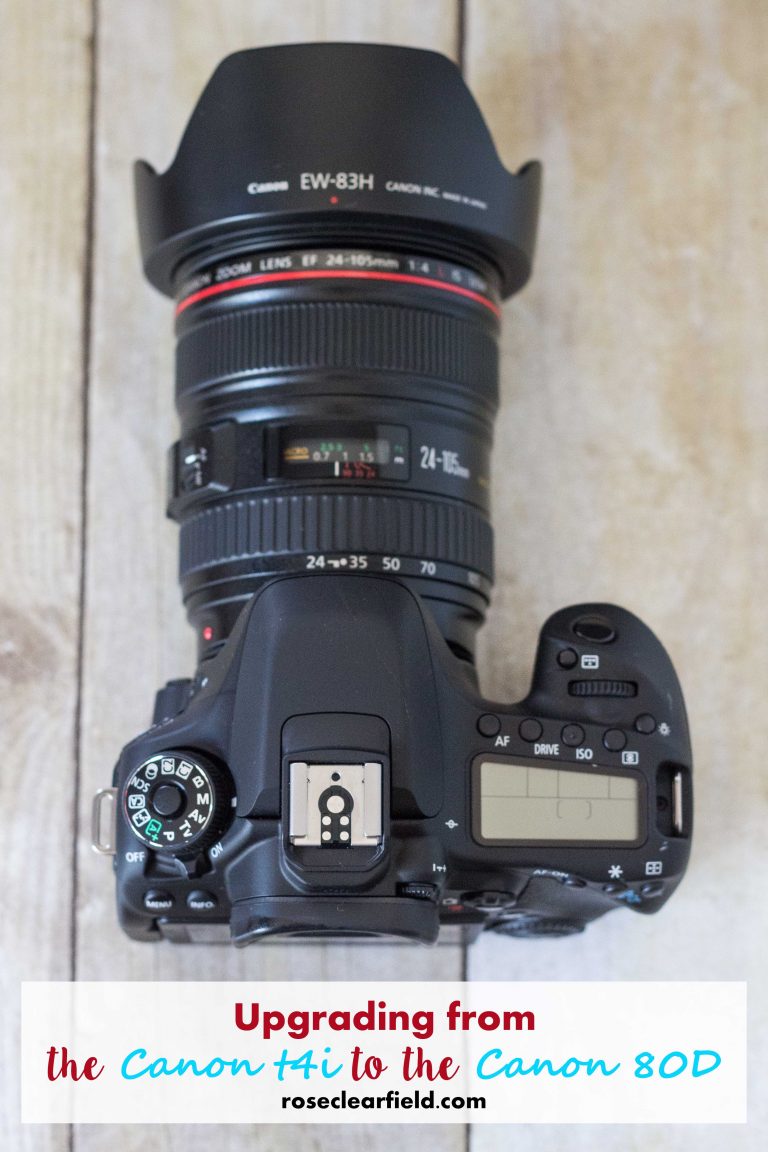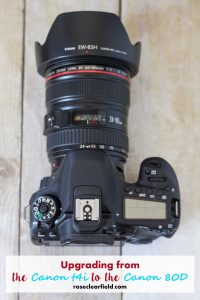 Upgrading from the Canon t4i to the Canon 80D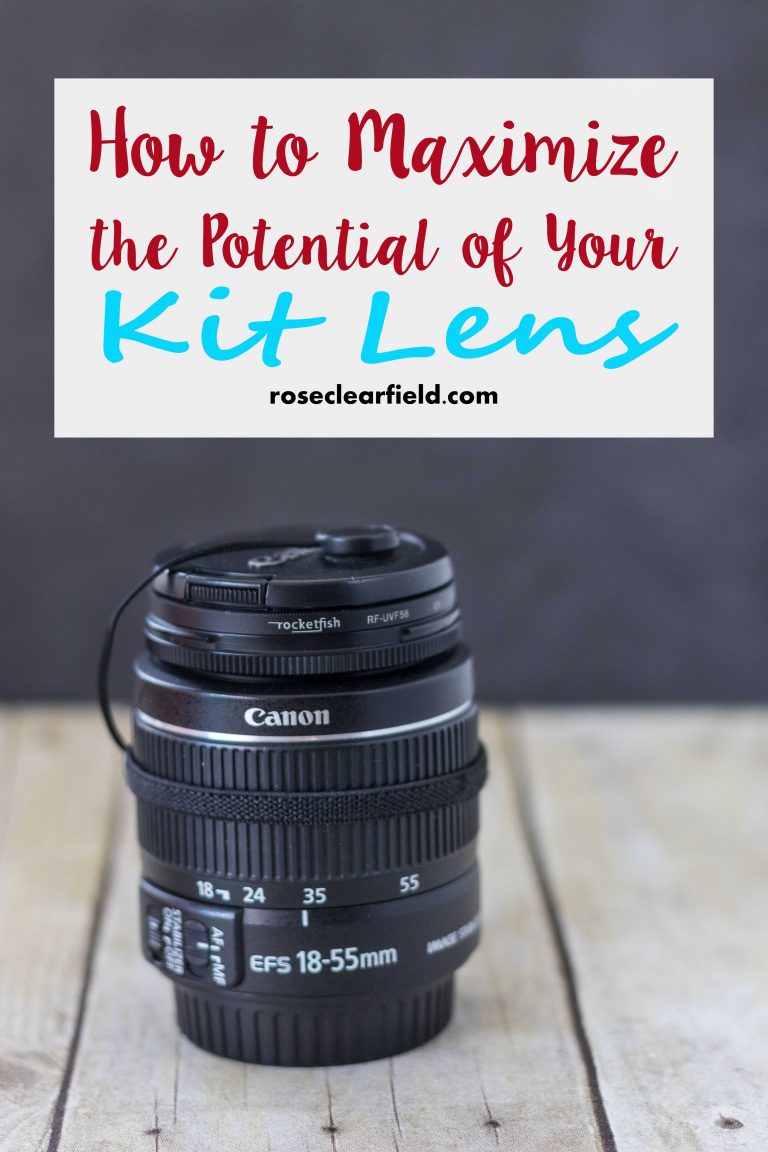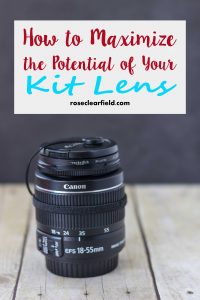 How to Maximize the Potential of Your Kit Lens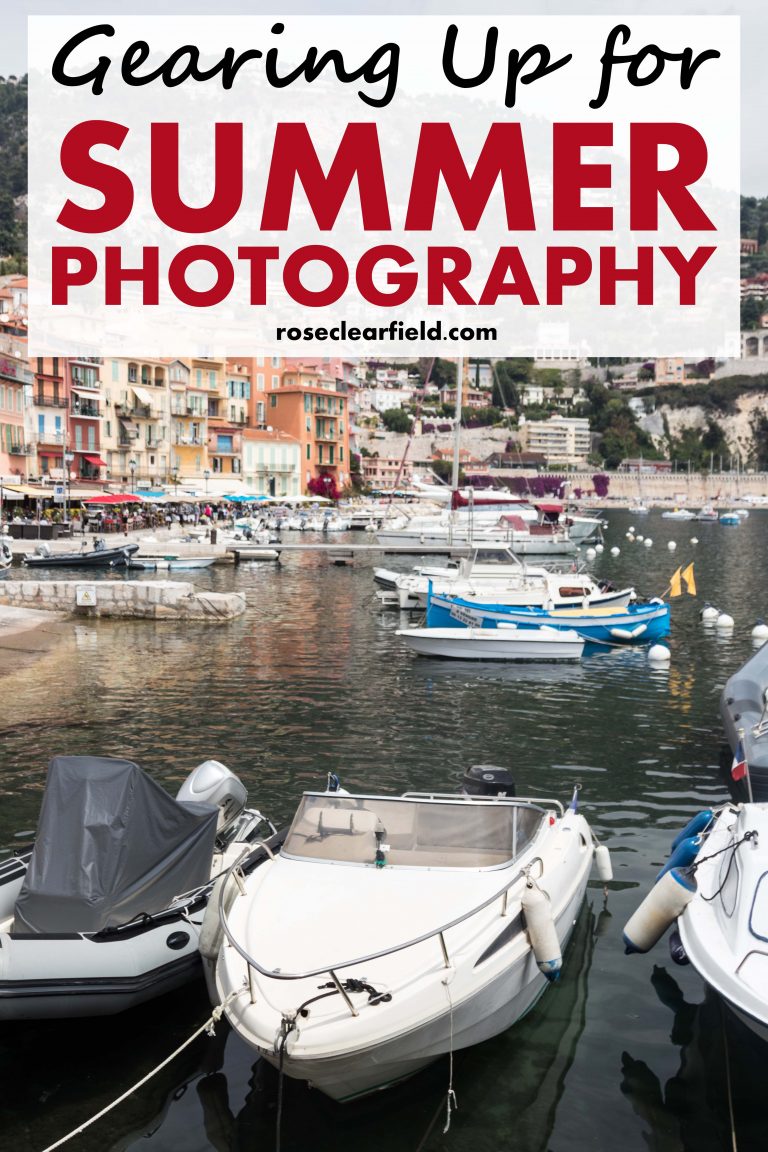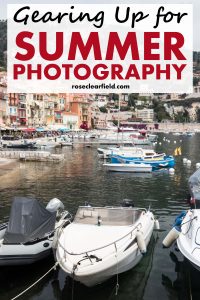 Gearing Up for Summer Photography
Save
Save
Save
Save