Mother's Day gifts for birth moms are one of the most important gifts adoptive families get each year but also the hardest. I think it goes without saying that it's a tough gift to shop for, even under the best of circumstances. While there is certainly no single present that will fit all birth moms, there are a number of Mother's Day gift ideas for birth moms that fit a wide range of preferences, birth-adoptive family relationships, and general life circumstances.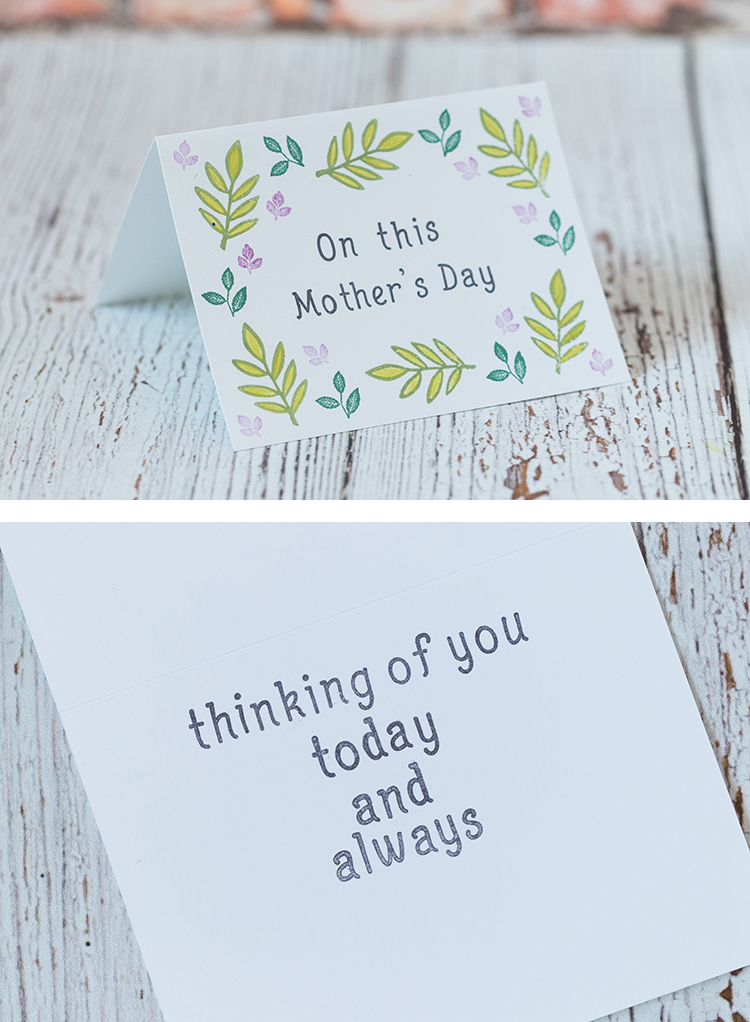 Homemade card
A homemade card adds a meaningful touch to any gift or makes a nice gift in and of itself. Also, good luck finding a Mother's Day card for a birth mom. I couldn't even find one on Etsy. Alternatively, a blank card also works well. Find a card with a nice image on the front, and then write a message of your own on the inside. The card I'm featuring here is one that I designed myself. Please feel free to use it for inspiration if you decide to make your own Mother's Day birth mom card.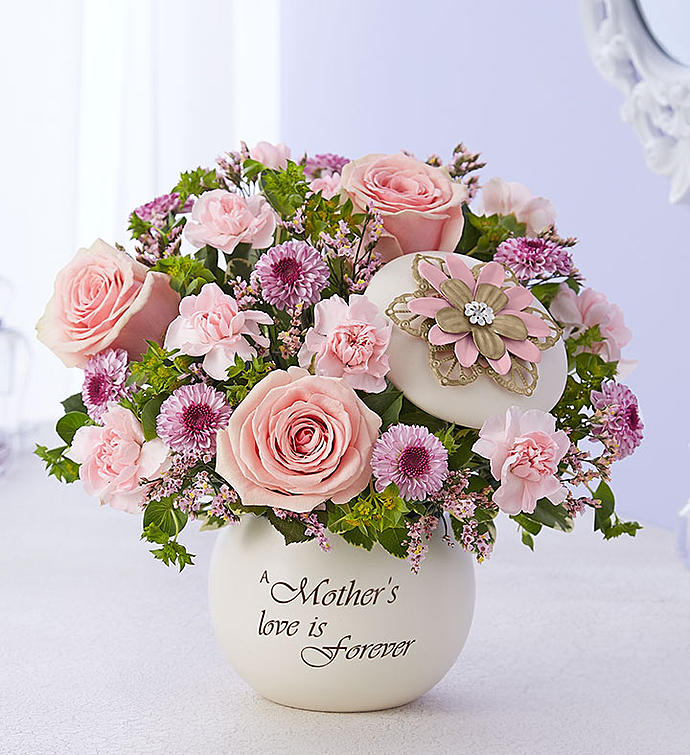 Flowers
When all else fails, tried and true present ideas are a great option for tough gifts. Flowers are no exception. Virtually every florist offers Mother's Day specials, with tons of choices for the upcoming holiday. Arrange to have the flowers delivered right to your birth mom's home or work, ensuring they arrive on time.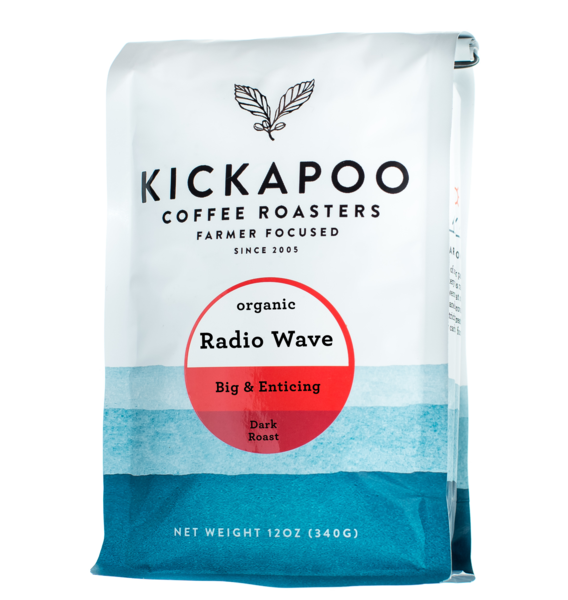 Food gift
Of course, the natural choice for a Mother's Day food gift is chocolate-covered strawberries. Don't feel limited to this option, especially because most Mother's Day strawberries are crazy expensive. If you don't want to gift chocolate, think about coffee, tea, or gourmet popcorn. Choose a high-end option your birth mom would never splurge on for herself.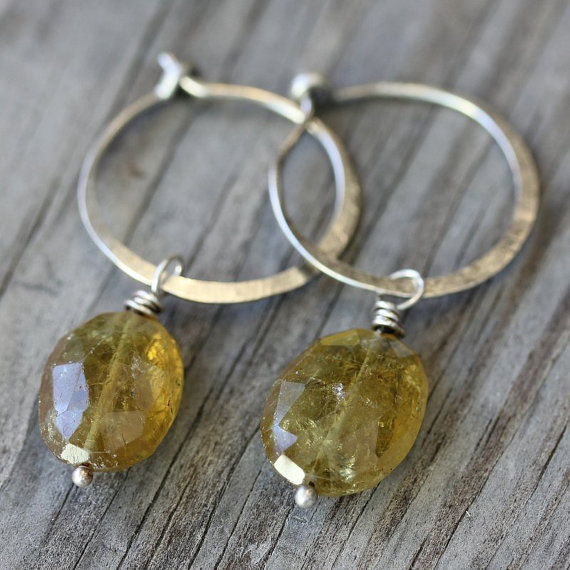 Birthstone, eternal circle, or infinity symbol jewelry
Wearing a tasteful piece of jewelry with the child's birthstone or an eternal circle or infinity symbol is a perfect way for a birth mom to hold a child close. I see a lot of questions about getting birth moms jewelry with a child's name. While there are some birth moms who would love this type of jewelry, in general, birthstones, eternal circles, and infinity symbols are safer choices. My favorite Etsy jewelry shop is onegarnetgirl, which is where the above earrings are from, but don't feel limited to this option.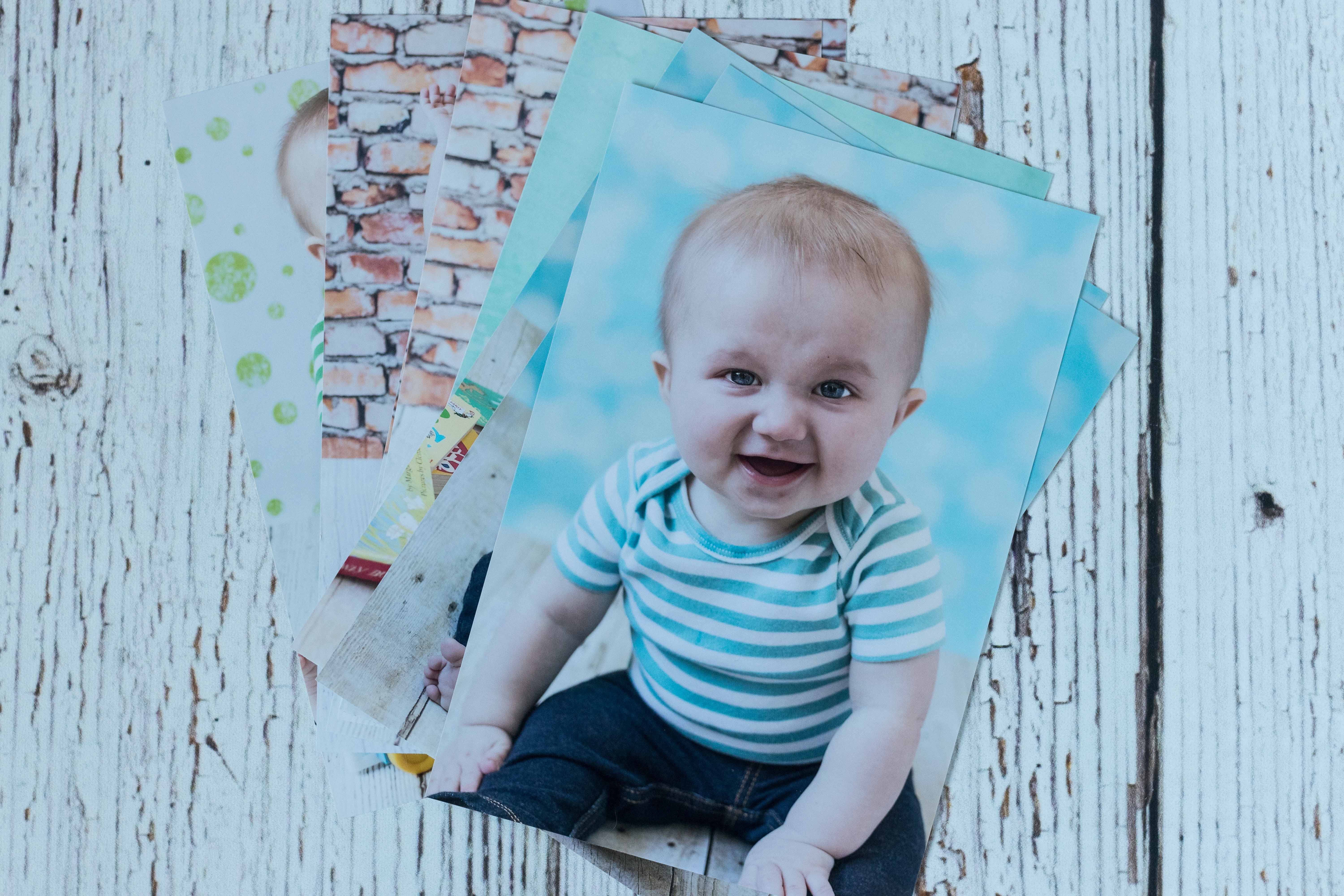 Printed photos
In an age where most families snap thousands of cell phone pics and print almost none of them, I can't tell you how much people love getting printed photos. It's convenient to share pictures on your phone, but it's not the same as sharing printed photos. If you're already planning a Mother's Day gift for a birth mom, I highly encourage you to include a few printed photos. If you want to make your photos into their own gift, think about starting a photo album that your birth mom can add to over the years.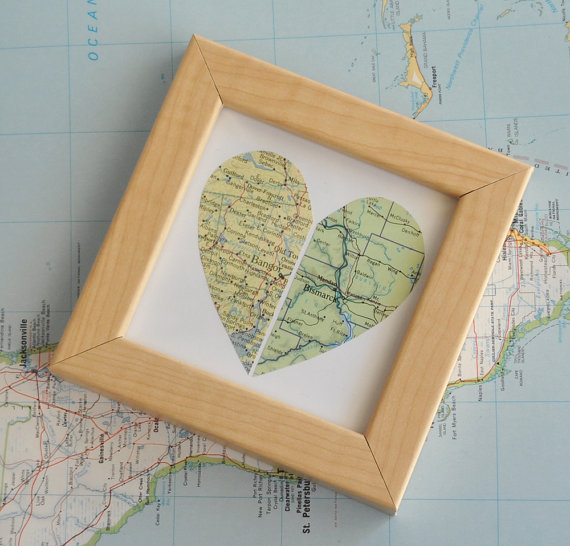 Long-distance relationship map
For adoptive and birth families who have a long-distance relationship, I absolutely love the idea of a long-distance relationship map gift. It's such a meaningful adoption gift without screaming adoption, which is always tough to do. And it's such a classic decor piece. A long-distance relationship map will be right at home in a living room, bedroom, or office. The map decor I'm featuring is from the Etsy shop ekra. Search Etsy for additional map decor options.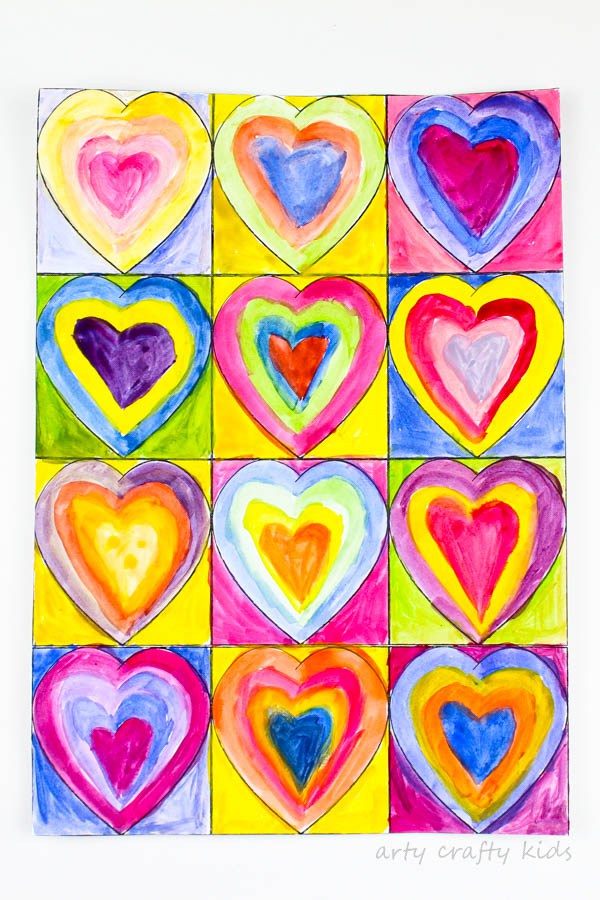 Handmade kid art gift
I know that handmade kid art is about the least original Mother's Day gift idea. But it's a good one. Handmade kid art is perfect for birth moms who don't see kids very often and consequently, don't have a lot of art from them. Choose a favorite piece and have it framed, or create a collaborative art piece with your child just for his/her birth mom. There are tons of cute Mother's Day kid gift art ideas as well as general DIY kid art projects on Pinterest if you need inspiration.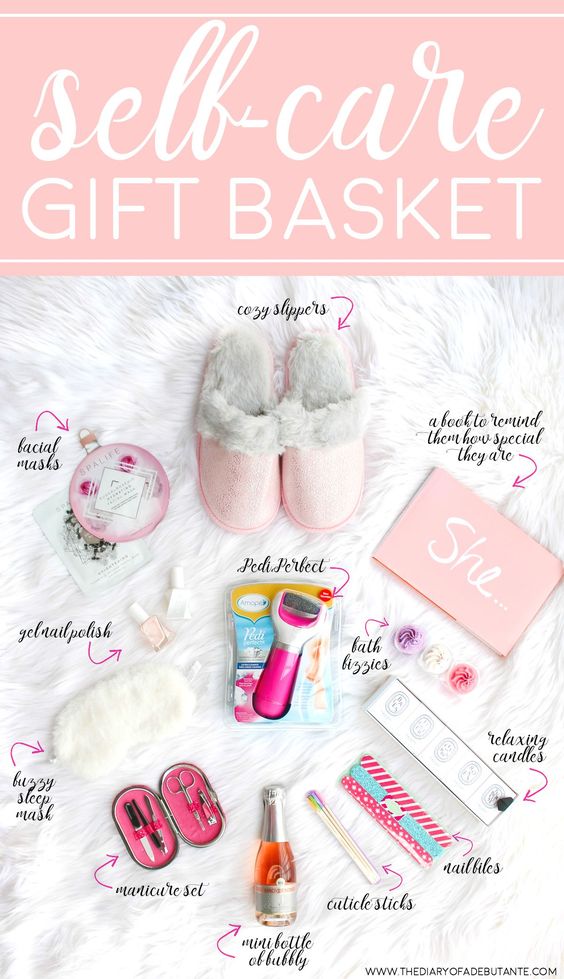 Care basket
A holiday is always a good excuse to give a loved one something they wouldn't splurge on for themselves or that shows you care about them and want them to take time for themselves. I actually used the care basket idea for Christmas and included super cozy socks and slippers, mani/pedi supplies, and snacks. I love the care basket concept because there are so many fun ways to customize it for your recipient.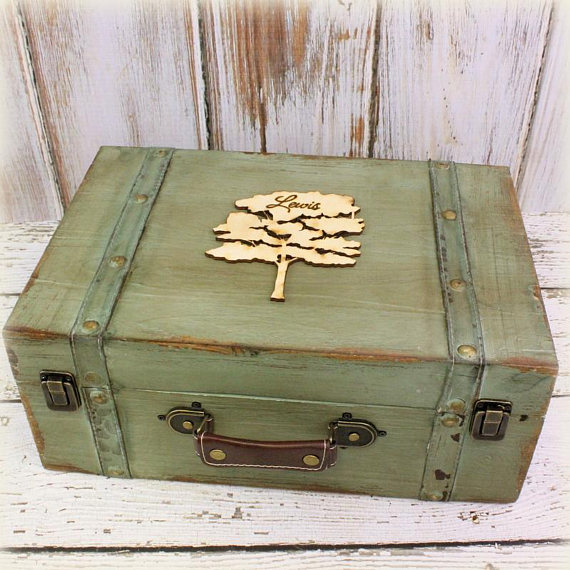 Keepsake box
Every mom deserves a special place to store child keepsakes. A keepsake box gives a birth mom a treasured space for everything from mementos from the hospital to pictures to little gifts. As with many gifts for birth moms, I highly recommend choosing a box to fit her tastes, not find a box that screams adoption.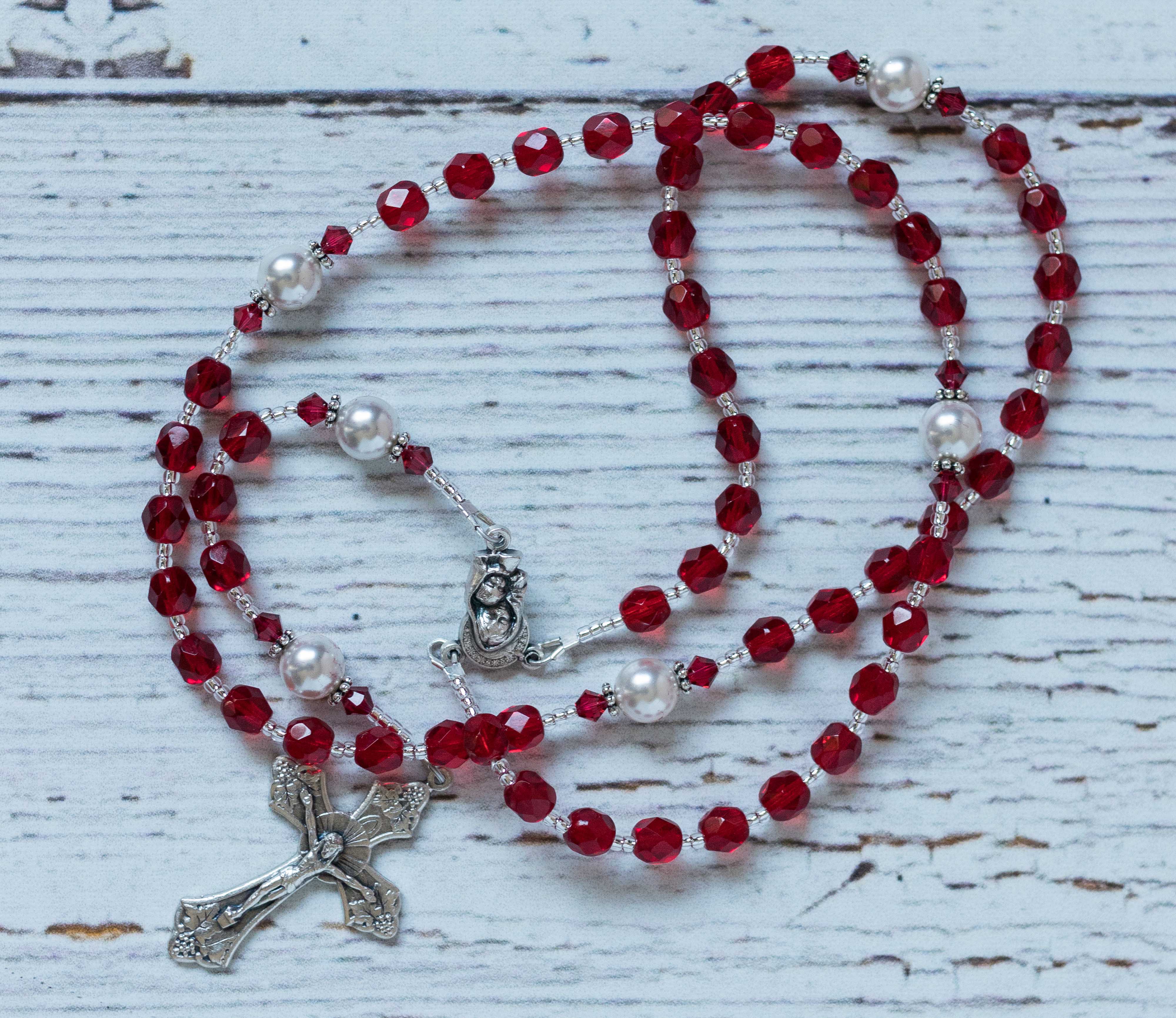 Custom rosary via RosaryGardenCathy
Religious gift
I know that religious gifts are not for everyone. I'm not trying to force my beliefs on anyone or suggest that Mother's Day is an appropriate opportunity to give someone a religious gift who may or may not appreciate it. But for the right birth mom, a religious gift will be sweet, simple, and very meaningful. Just a few ideas include a book of prayers, rosary, Willow Tree angel of prayer, cross jewelry or decor, and religious-themed journal.
[Disclaimer: This post contains a few affiliate links. Thanks for your support!]
Adoptive families, do you have any additional Mother's Day gift ideas for birth moms?
I'd love to get your input on this topic!
Pin this post for easy access to the Mother's Day gift ideas for birth moms list later!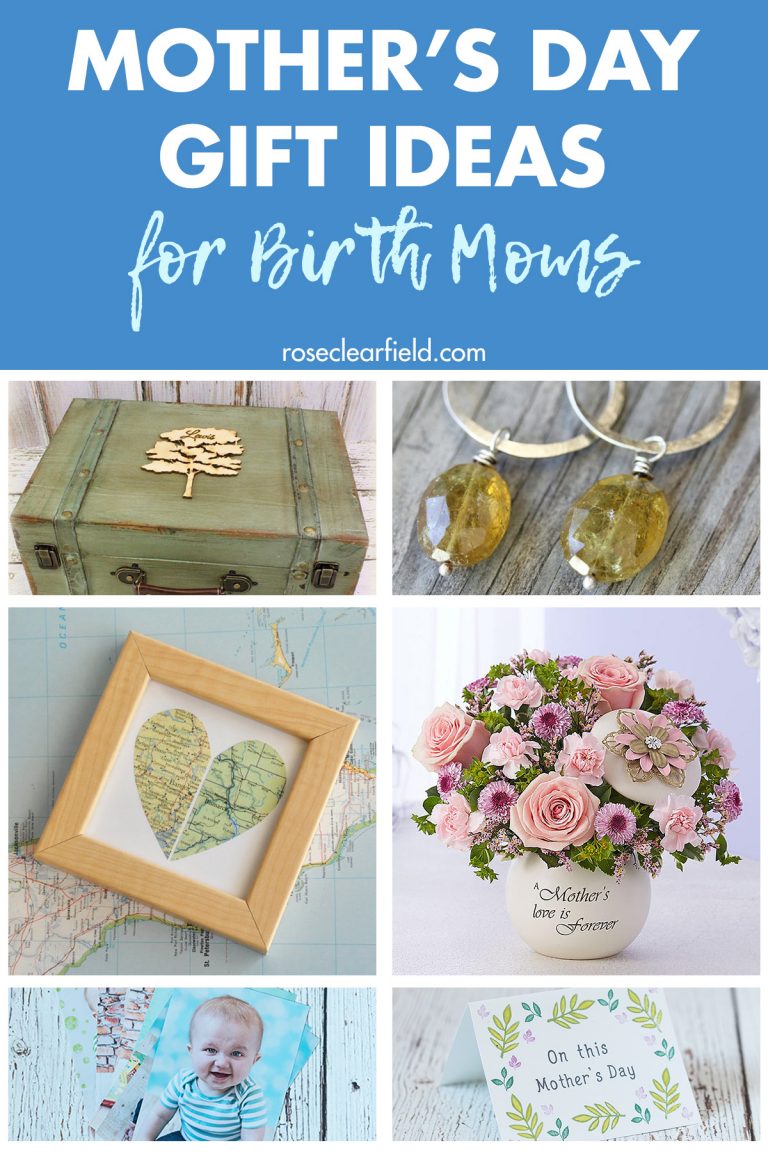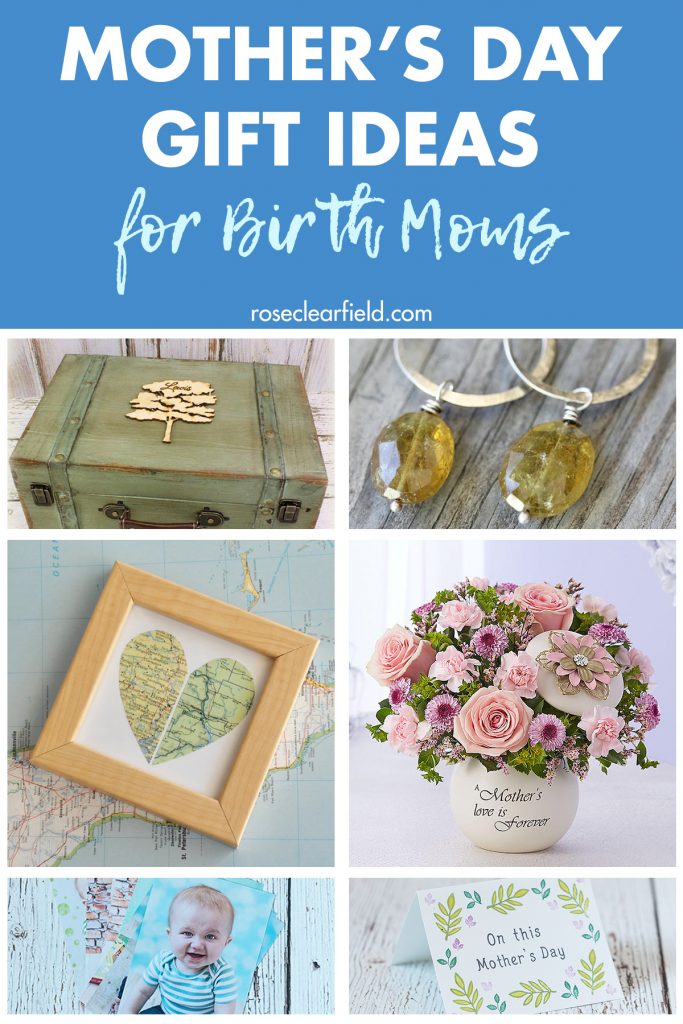 More open adoption resources:
Visit the Adoption section of my blog for even more open adoption resources as well as general adoption resources, a section devoted to waiting to adopt, and our own adoption story.