The ultimate round-up of 44 non-alcoholic cocktail drink recipes for every occasion! All of your favorite classic cocktails in mocktail form.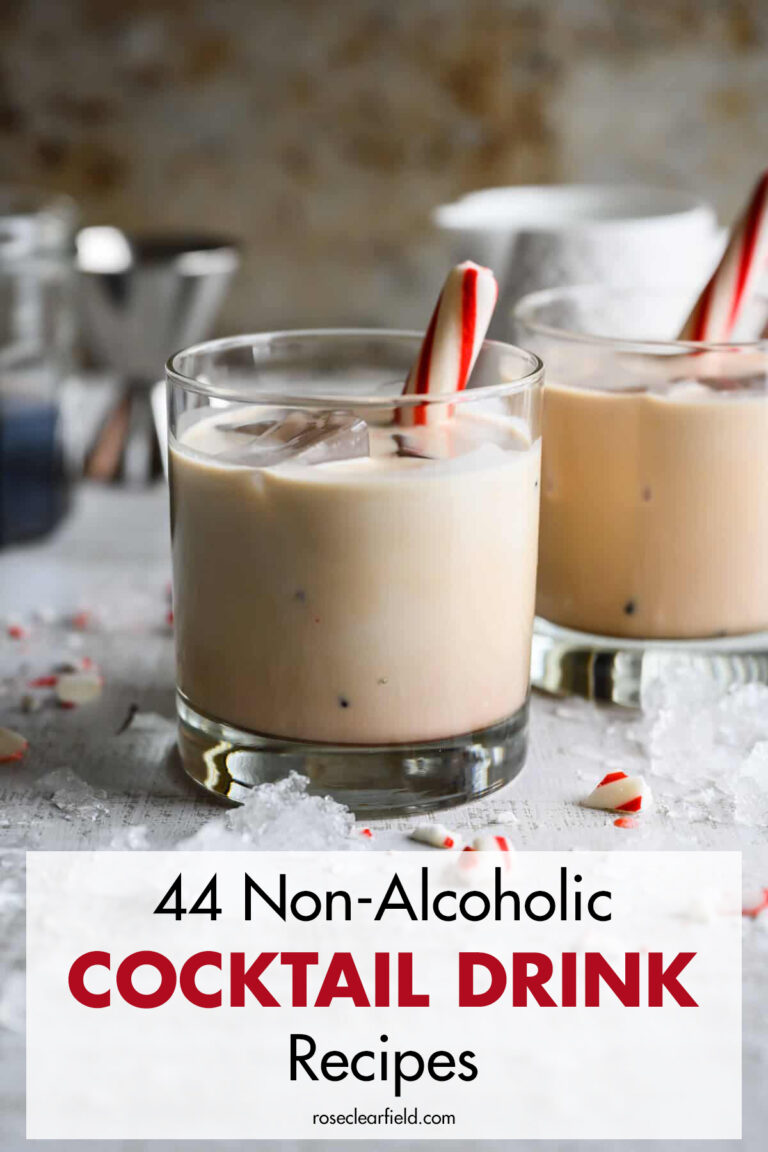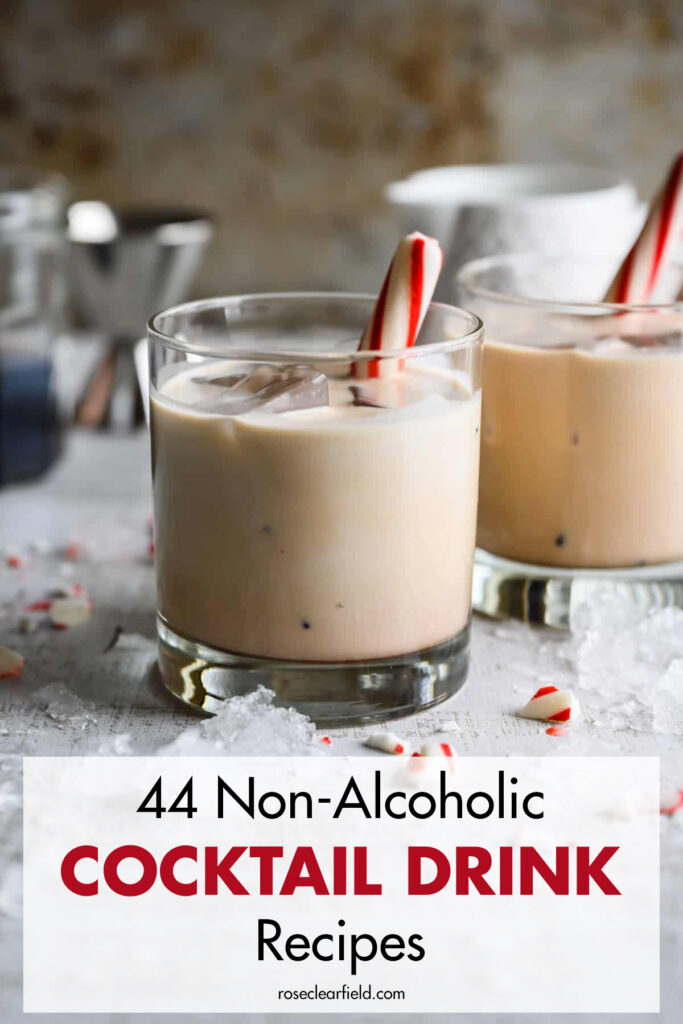 It's not a secret that I do not enjoy alcohol very much and frequently choose a non-alcoholic drink option, regardless of the occasion. I have non-alcoholic drink round-ups for Valentine's Day, St. Patrick's Day, Easter, and Thanksgiving. When you know you'll be serving kids, pregnant ladies, and/or friends and family who simply don't drink, it's always a good idea to have at least one non-alcoholic drink available. While there's nothing wrong with sparkling water or lemonade, sometimes it's nice to take the drink menu up a notch with a special homemade cocktail.
In this post, I'm featuring easy non-alcoholic cocktail drink recipes. There are so many timeless cocktails that you can make without alcohol. When done right, you won't miss the alcohol at all. I'm featuring a wide range of classic cocktail recipes, sans alcohol, from sangria to margaritas to Tom Collins to mojitos. You're sure to find a recipe or two that fits your tastes and the specific occasion at hand.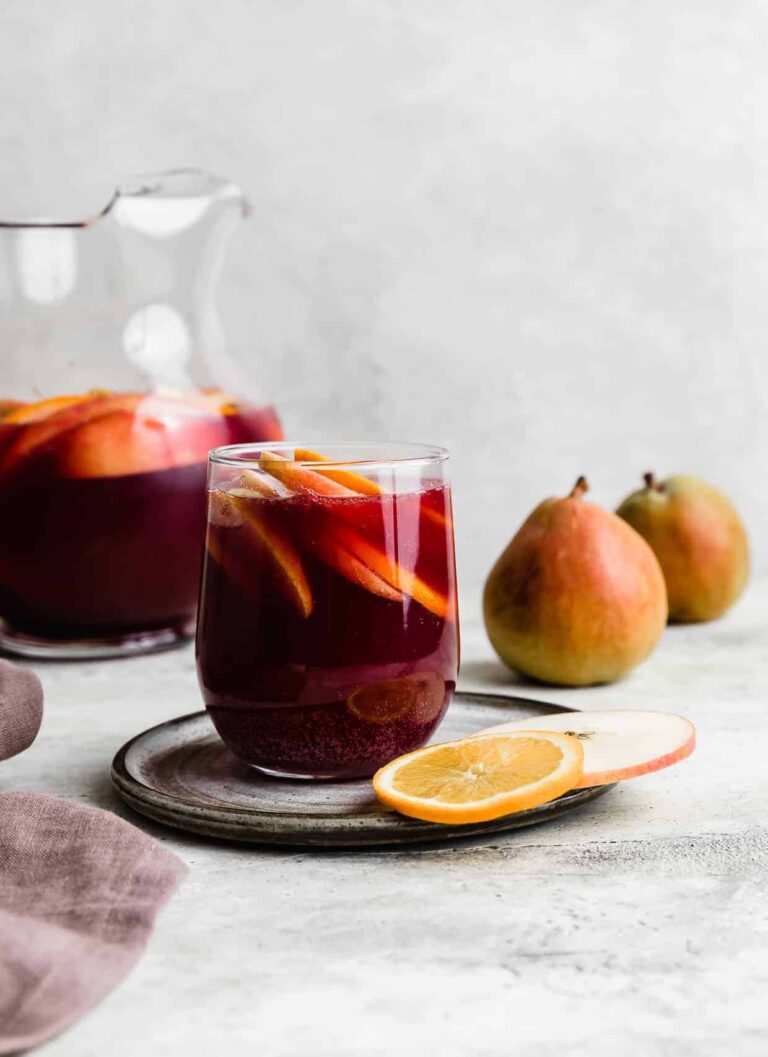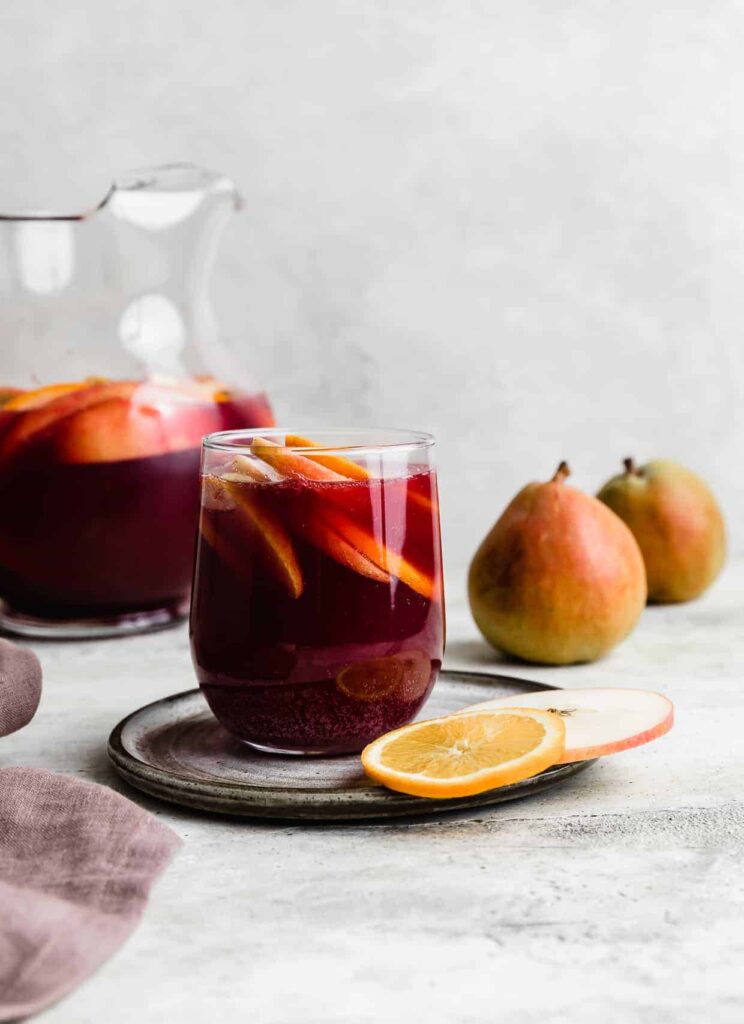 1. Sangria
Salt and Baker's non-alcoholic sangria is made with fresh fruit, fresh juices, and fizzy soda. It has a beautiful red color and rich fruity flavor. One of the best parts about sangria is that there are so many ways to customize it. Once you get used to substituting juice and fizzy soda for alcohol, you'll be able to customize endless sangria recipes, so that they still taste great without any alcohol.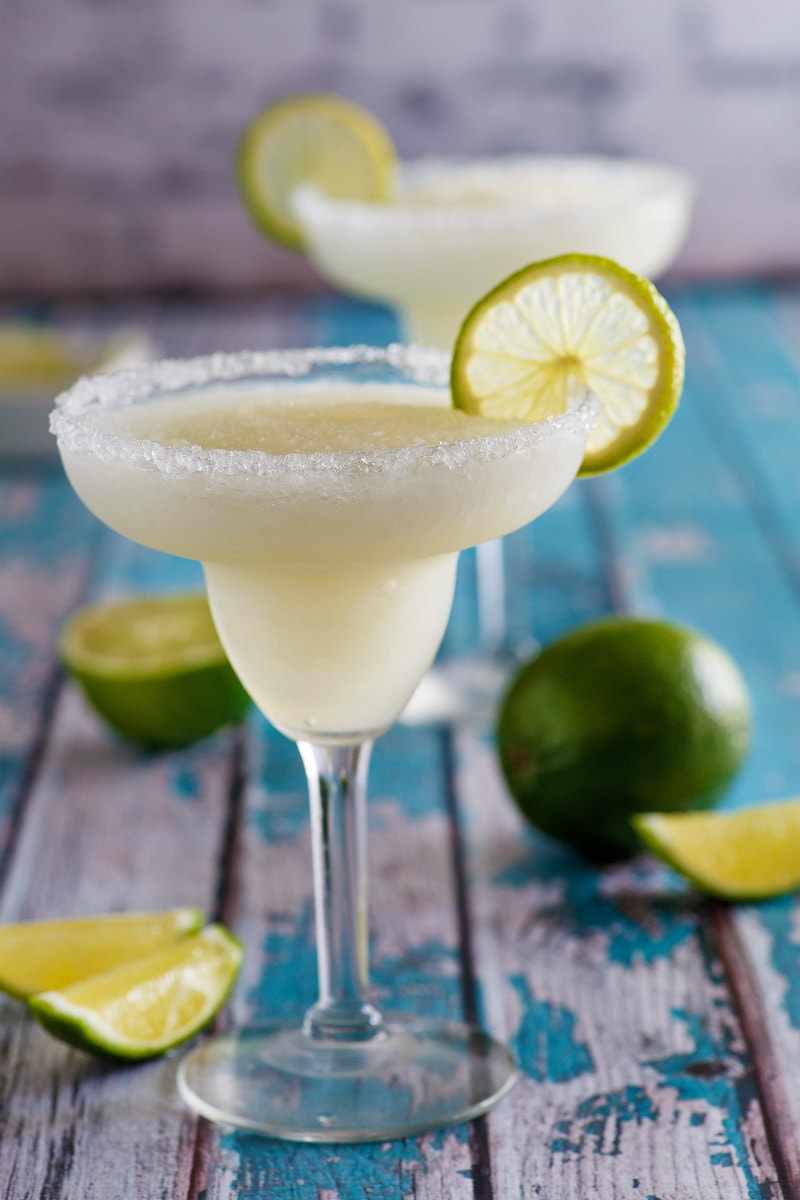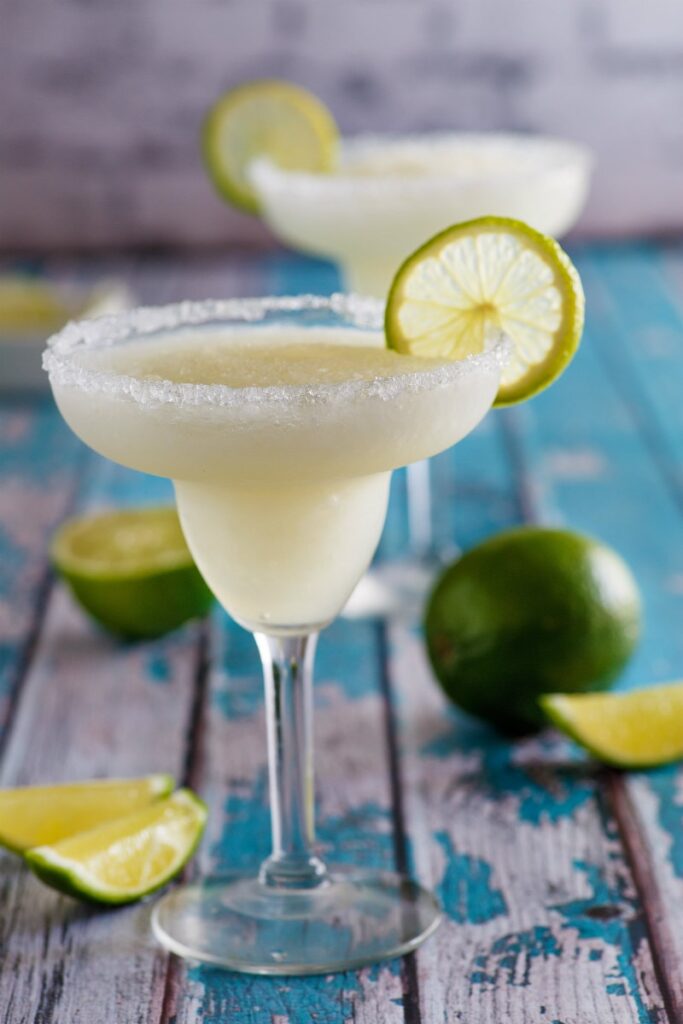 2. Margarita
Recipe Girl's non-alcoholic margaritas feature lemonade and limeade balanced out by just the right amount of sugar and fizz. You can make margaritas on the rocks or frozen with the fruit of your choosing. Lemon/lime, strawberry, and pineapple are among the most popular margarita flavors, but you shouldn't feel limited to these options.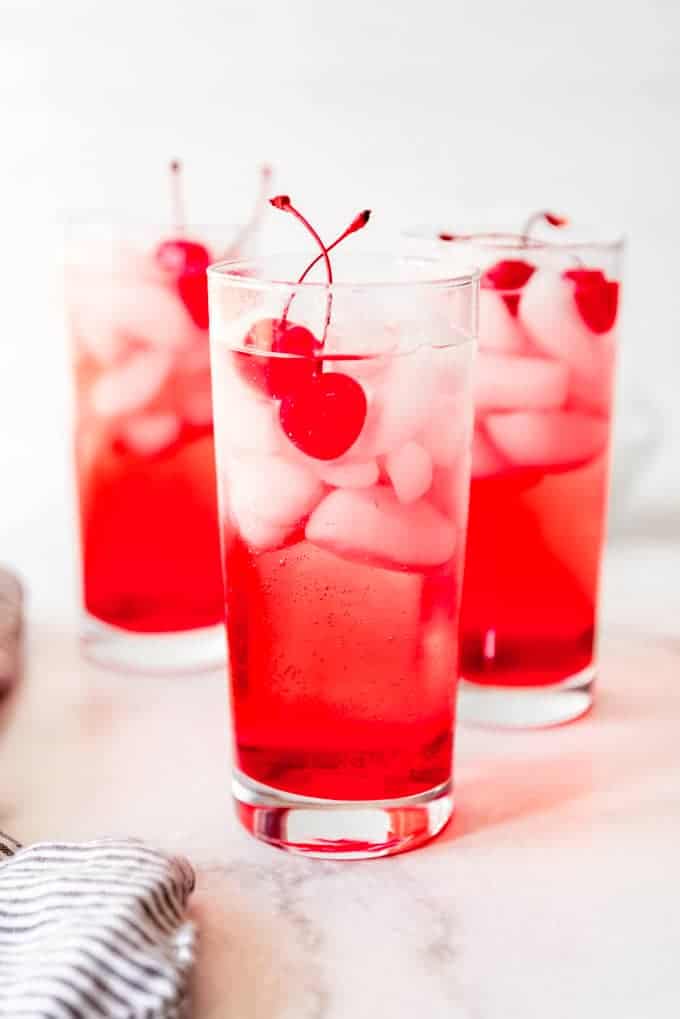 3. Shirley temple
The Shirley temple is one of the few drinks on this list that is always a non-alcoholic drink. House of Nash Eats has the classic Shirley temple recipe that we all know and love. It's a perfect go-t0 drink when you want something fancier than soda without a lot of effort that will be an instant crowd-pleaser.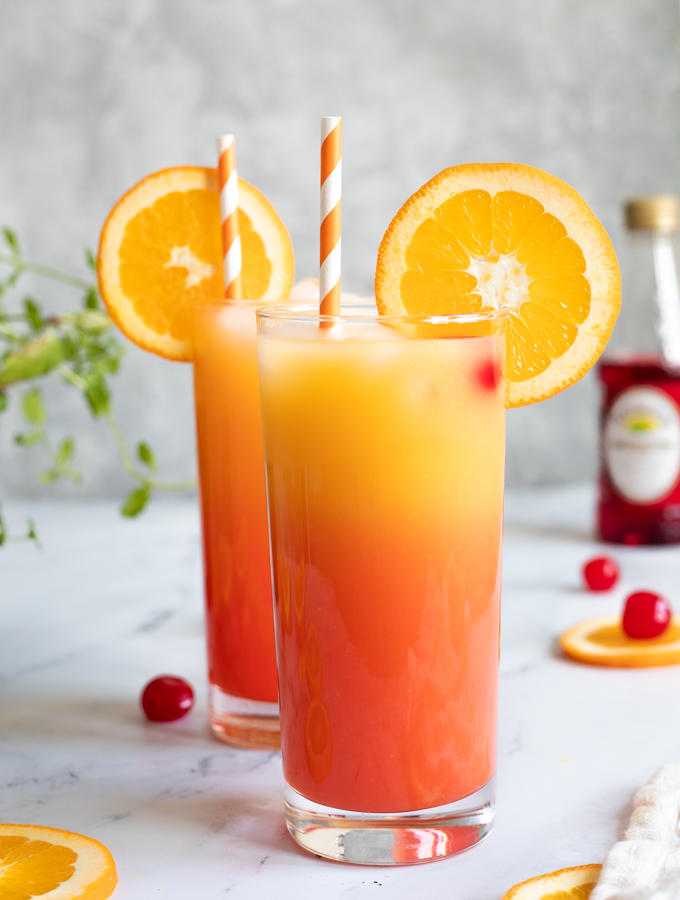 4. Tequila sunrise
Whisk It Real Gud's tequila sunrise mocktail is the perfect breakfast or brunch drink when you want to branch out from mimosas. The drink has just four ingredients and is such a pretty color.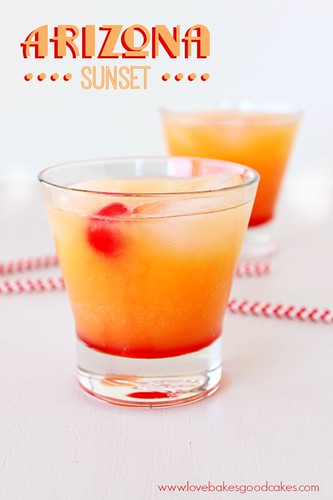 5. Virgin sunset
Sunset drinks get their name from their beautiful colors, which are reminiscent of sunsets. Love Bakes Good Cake's Arizona sunset is specifically inspired by the stunning sunsets in the Southwest. You won't miss the alcohol at all in this refreshing fruity drink.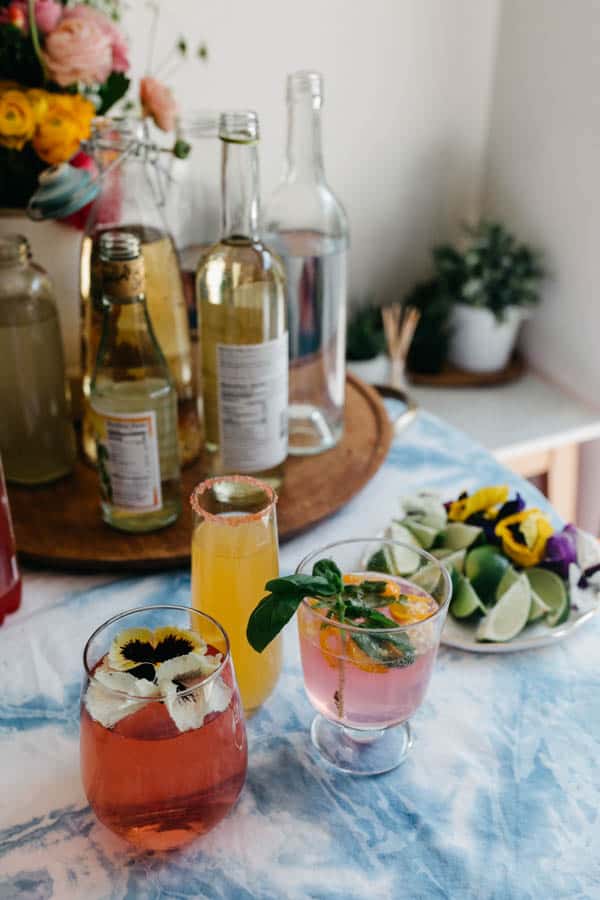 6. Mimosa
Cupcakes and Cutlery has a comprehensive post about creating a non-alcoholic mimosas bar (pictured), which is ideal for any gathering with lots of people who want virgin drinks. She has so many fun ideas for add-ins and flavor combinations. You can create a full drinks bar or simply pull one or two ideas to make one-of-a-kind drinks for your event.
A Couple Cooks also has a super easy substitution for non-alcoholic mimosas, swapping in ginger ale for champagne.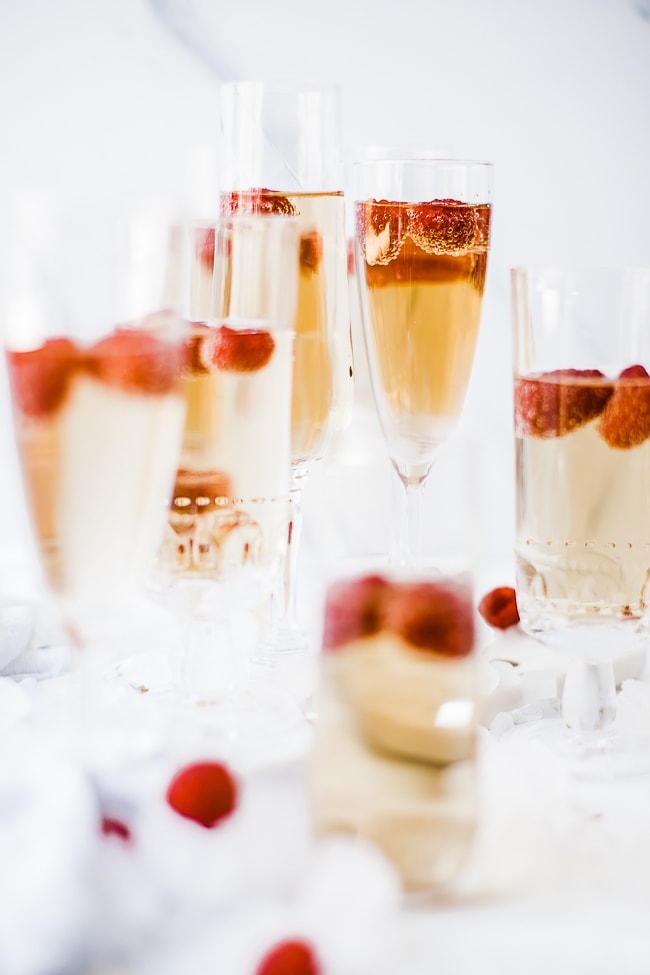 7. Mock champagne
Mock champagne is an ideal drink for New Year's, weddings, and other occasions when you want a bubbly beverage. Oh So Delicioso's mock champagne is just three ingredients and so perfect for those special occasions.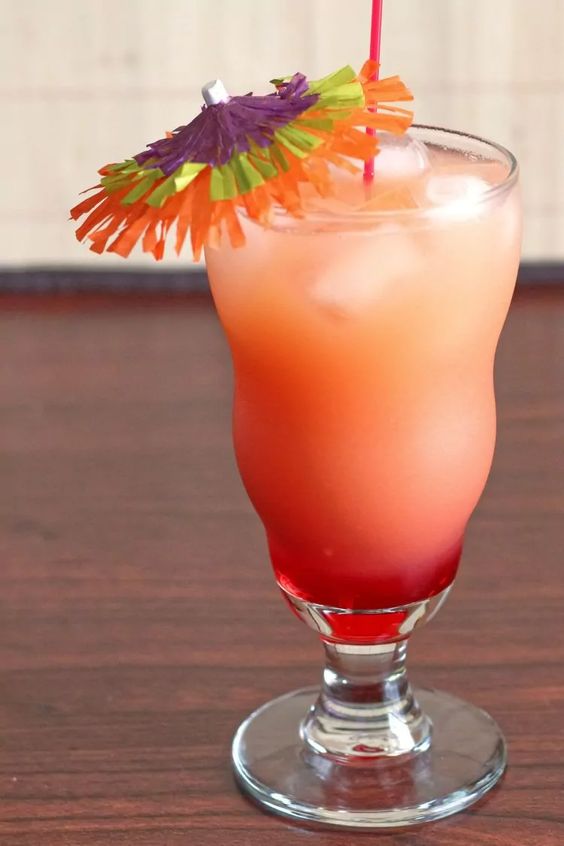 8. Cuddles on the beach
A cuddles on the beach is a non-alcoholic version of a sex on the beach. Mix That Drink's cuddles on the beach mocktail includes three variations, allowing you to customize the drink to your exact personal preferences.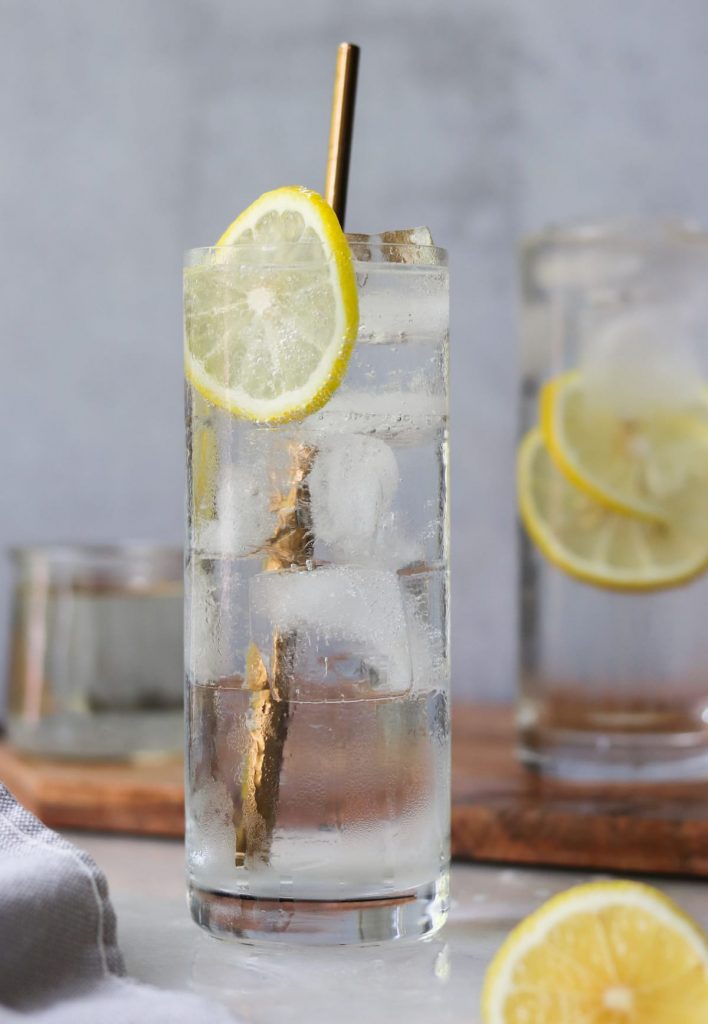 9. Tom Collins or cucumber Collins
Many people prefer a non-alcoholic Tom Collins because it's not as sweet as the original drink. You can make Cook at Home Mom's classic Tom Collins mocktail (pictured) or Always Use Butter's cucumber Tom Collins, which is a lovely twist for the warmer months of the year.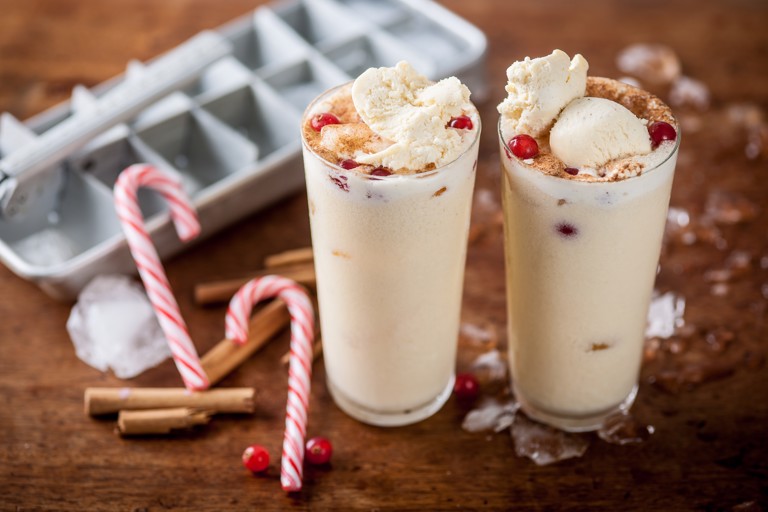 10. Snowball
I know that this non-alcoholic cocktail drink recipes round-up is heavy on the summery drinks. I wanted to make sure that I included a few mocktails that are geared more toward the colder months of the year. Great British Chefs' snowball Christmas mocktail fits the bill perfectly. Make sure to start the drink a day in advance, so that the syrup can infuse overnight.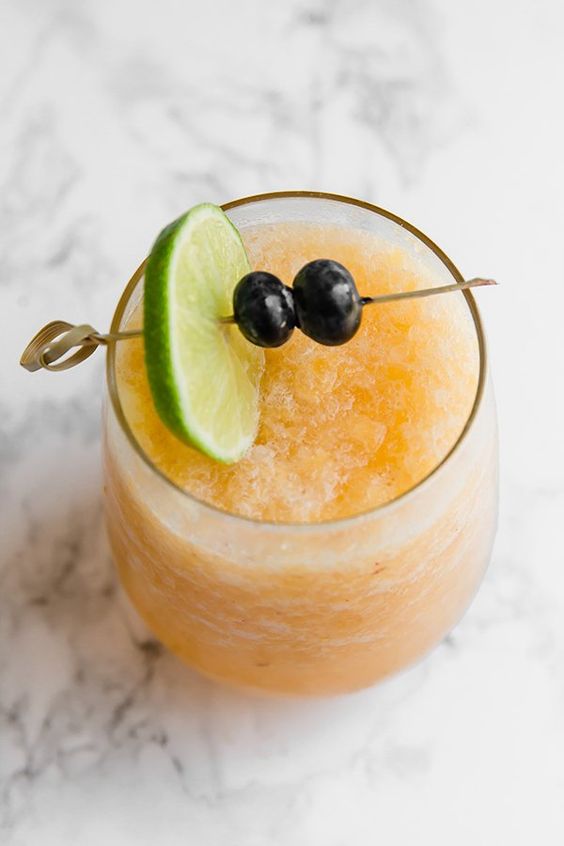 11. Peach bellini
Unbound Wellness's frozen peach bellini mocktail is so pretty and refreshing. As it swaps in club soda for the prosecco, you end up adding more sugar than you do in a traditional bellini to give it a similar level of sweetness.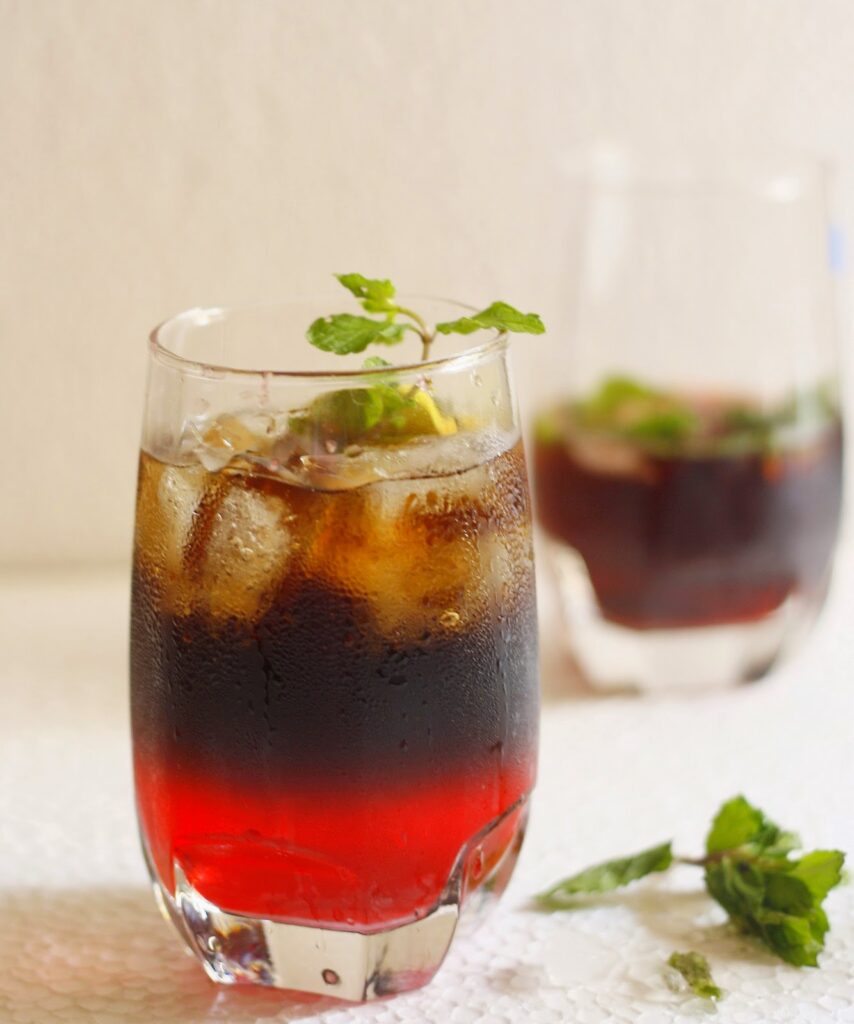 12. Italian shooter
Lapetitchef combines Coke, grenadine, and ginger ale or ginger beer to make an Italian shooter mocktail, the perfect midweek pick-me-up. The pretty red layer from the grenadine and a couple of garnishes, such as a lemon slice and a few mint leaves, make this non-alcoholic drink feel extra special.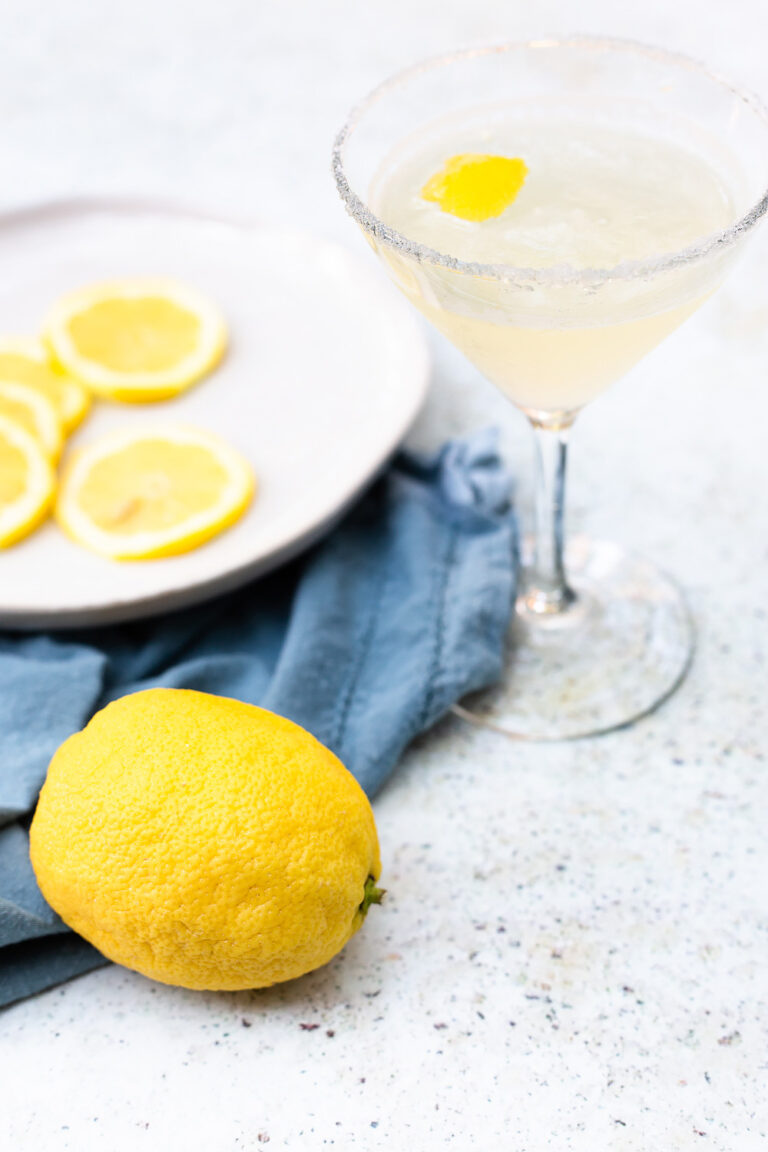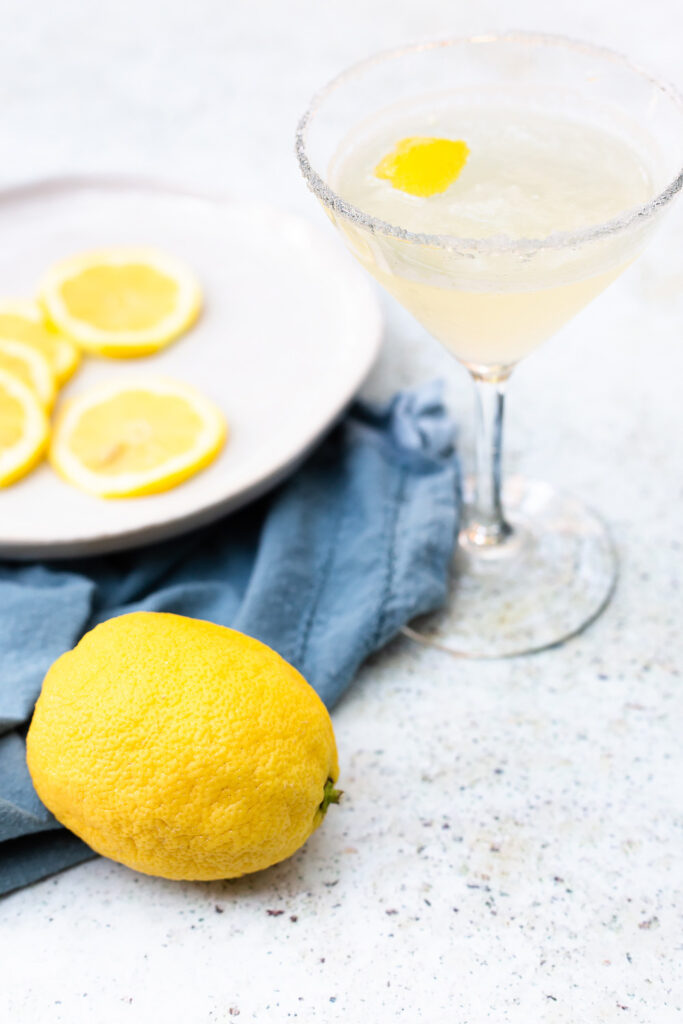 13. Lemon drop
For anyone who doesn't like the taste of gin and the other hard liquors normally used for martinis, Food Banjo's lemon drop mocktail is the ideal drink. You get a lovely refreshing beverage with lots of lemon flavor that you can sip all afternoon long.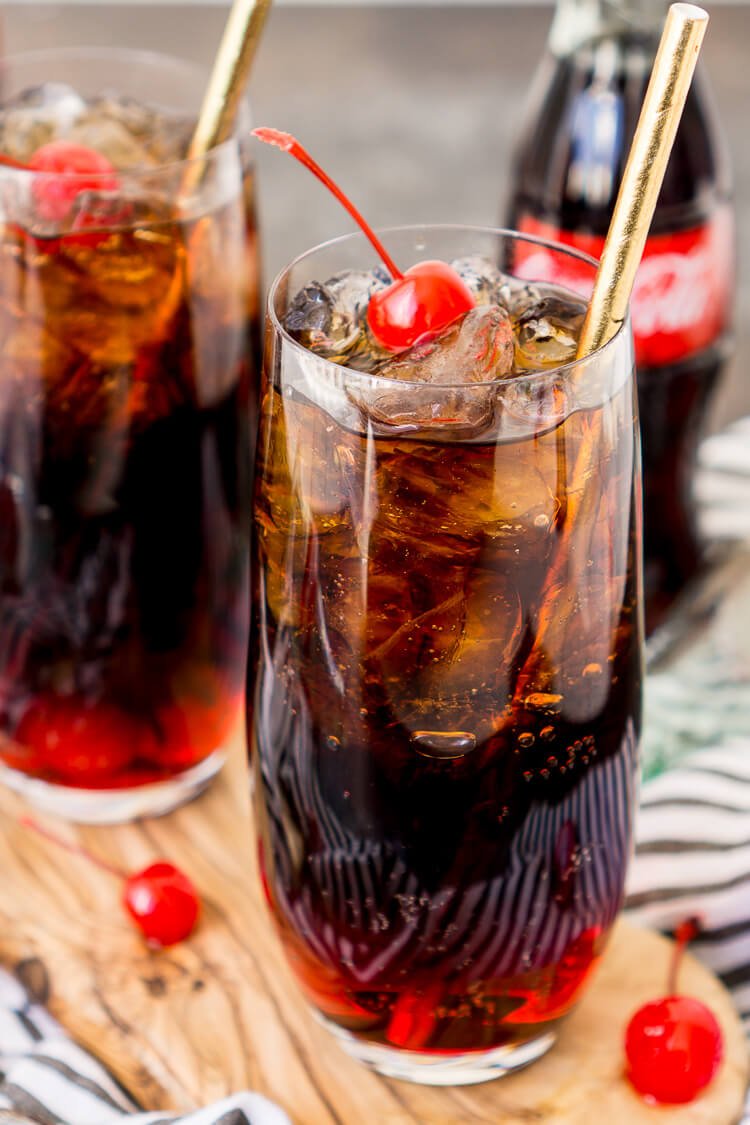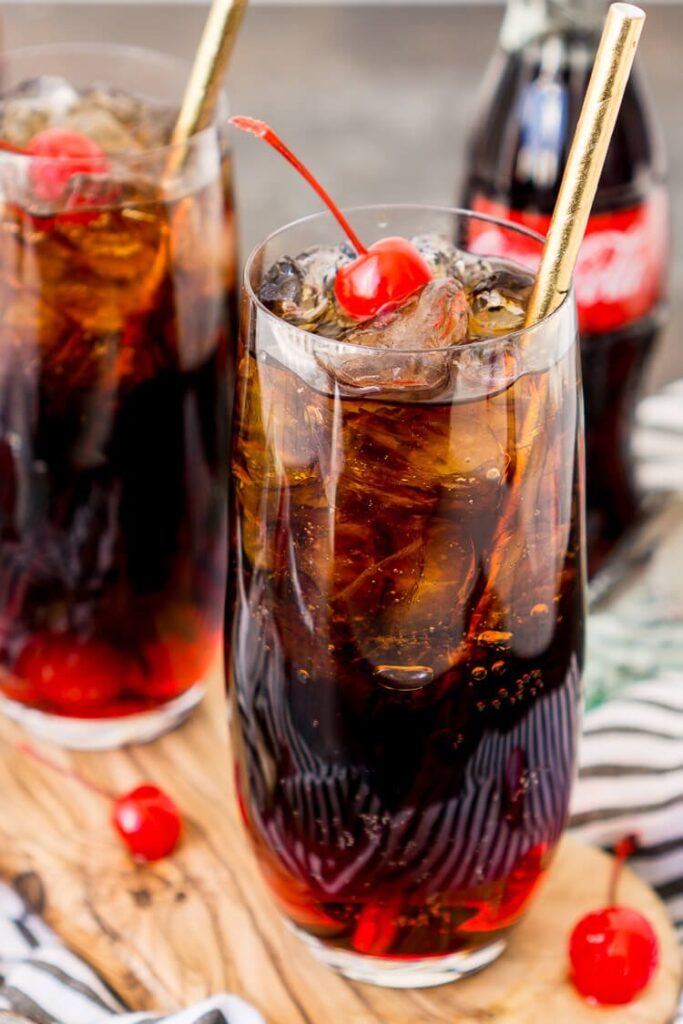 14. Roy Rogers
Sugar and Soul's Roy Rogers mocktail is about as old school as it gets. Named for the famous singer and actor, it's a Coke sweetened with grenadine and topped with a maraschino cherry.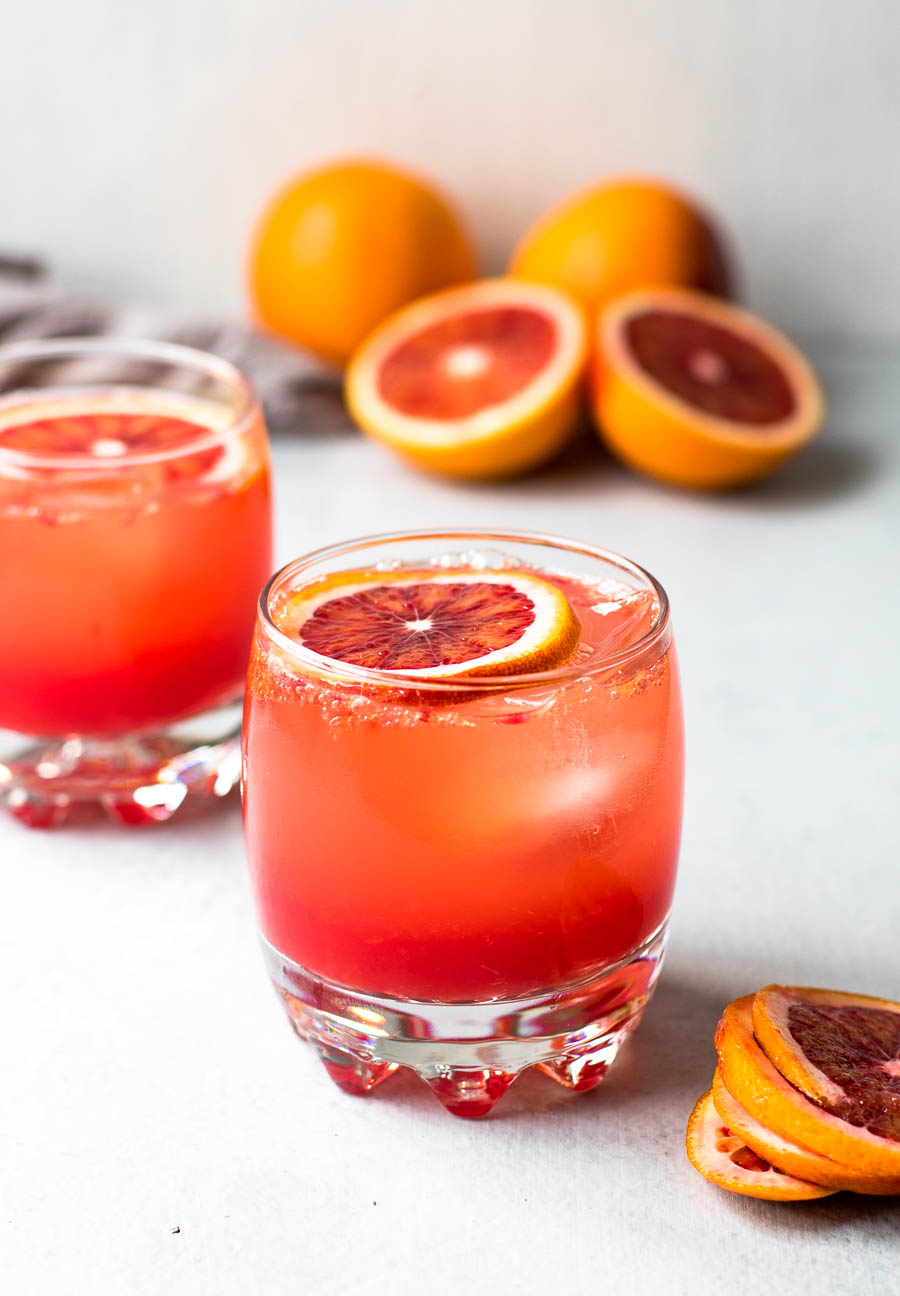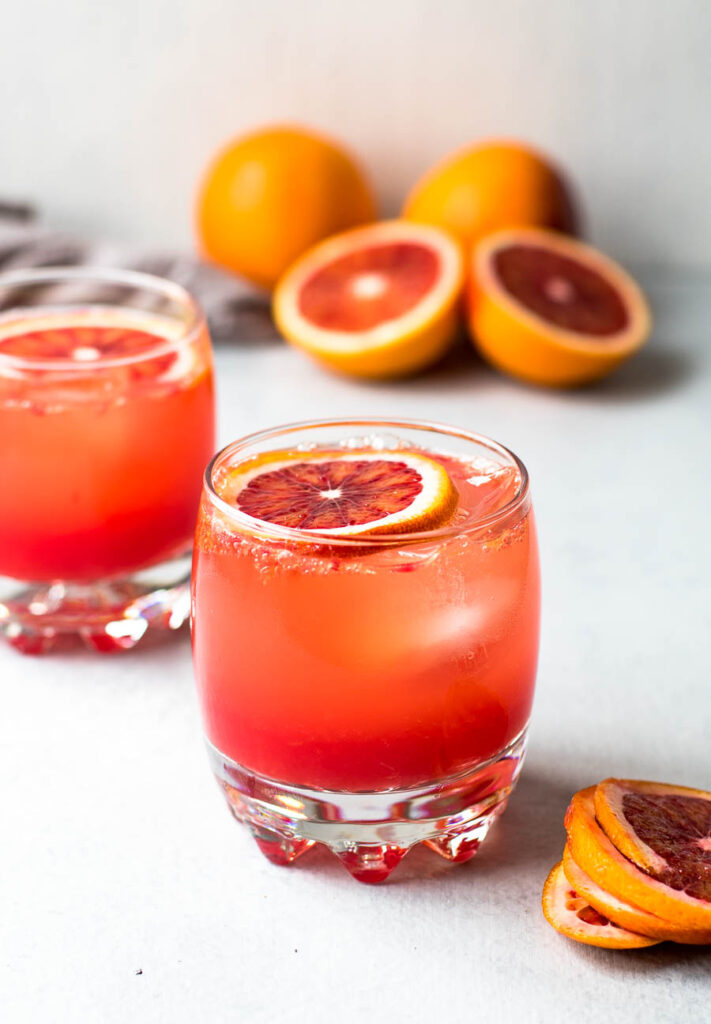 15. Sparkling blood orange mocktail
Marisa Moore's sparkling blood orange mocktail is an ideal winter drink. With blood orange juice and just the right amount of sweetness, it's a beautiful drink for a girls' night in, holiday party, or any time during Dry January.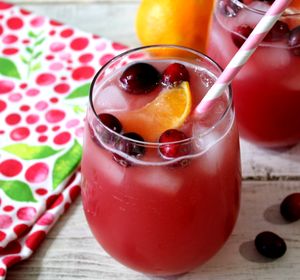 16. Cranberry kiss
Cranberry and orange is an ideal flavor combination, especially for the holiday season. It works well for both drinks and desserts. Peanut Butter and Peppers' cranberry kiss mocktail is just three ingredients.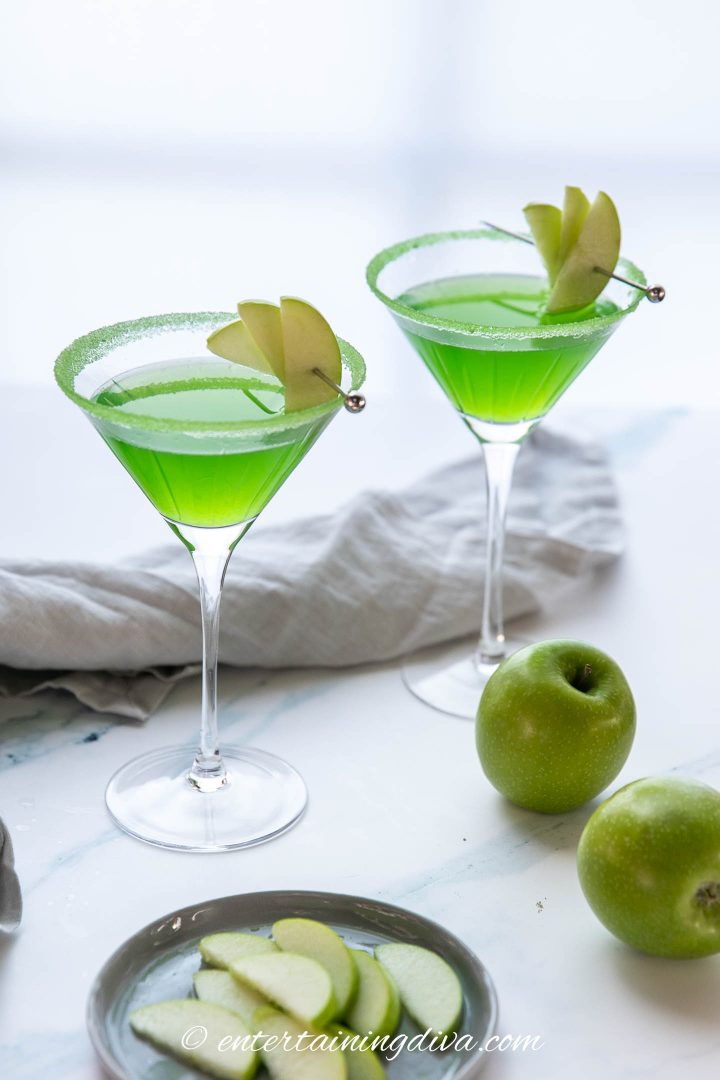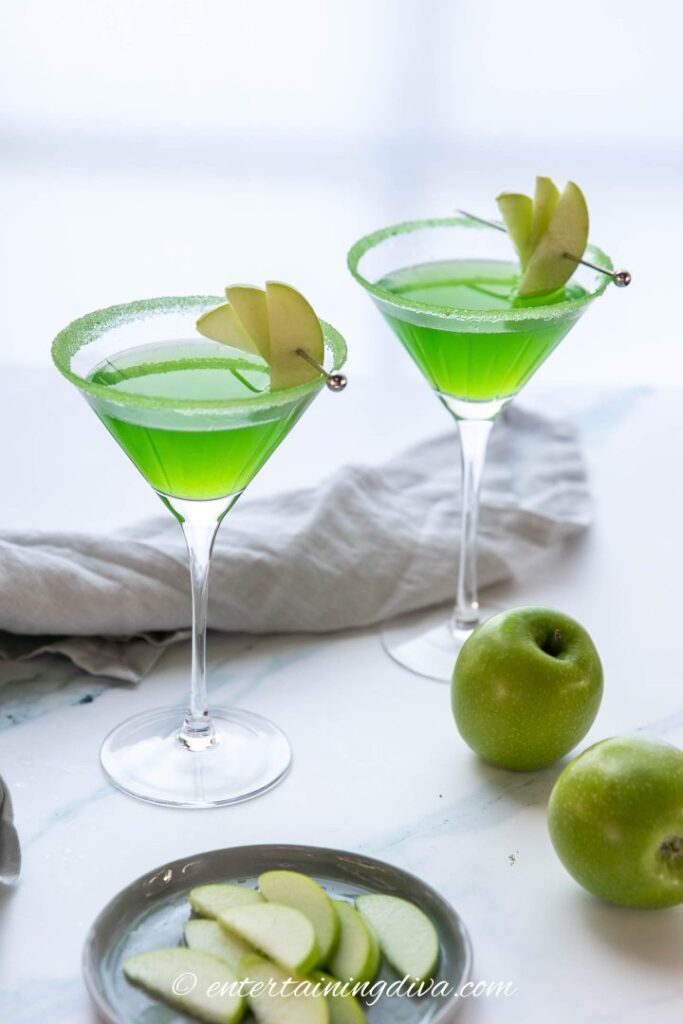 17. Appletini
Entertaining Diva's appletini mocktail features granny smith apple syrup, which takes the flavor over the top. Rimming the glasses with green sugar is the perfect finishing touch.
18. Sea breeze
For those who like more tart drinks, Masalakorb's sea breeze mocktail will be right up your alley. Grapefruit and cranberry is a fantastic flavor pairing.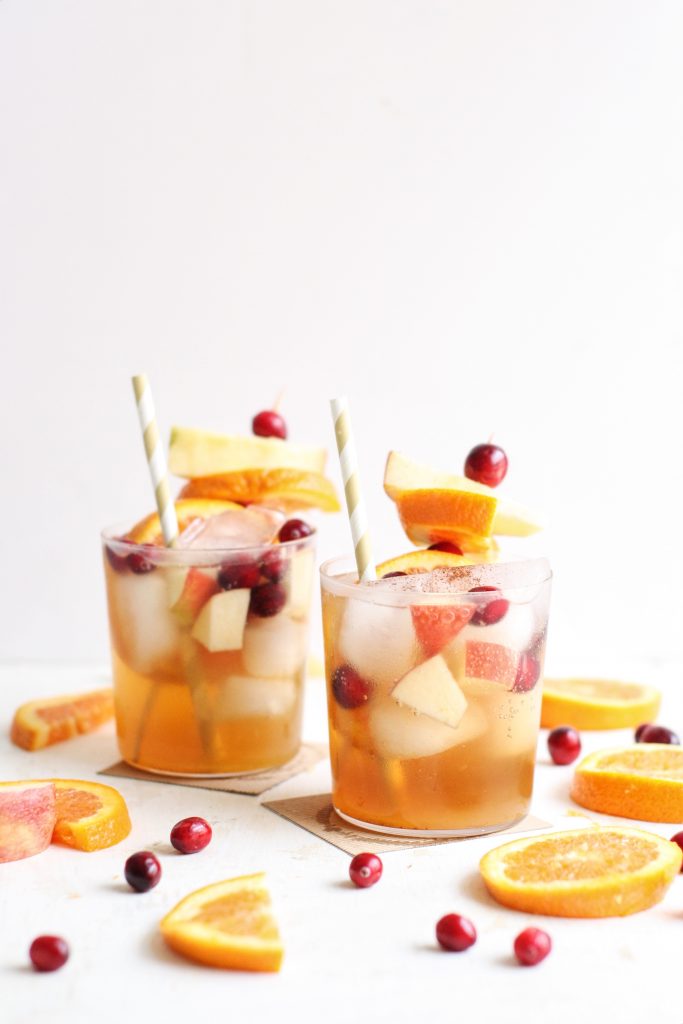 19. Sparkling wassail
The Pretty Life Girls' sparkling wassail is a great holiday drink option that will make your whole house smell amazing. Fruit skewers are optional, of course, but such a pretty touch for holiday entertaining.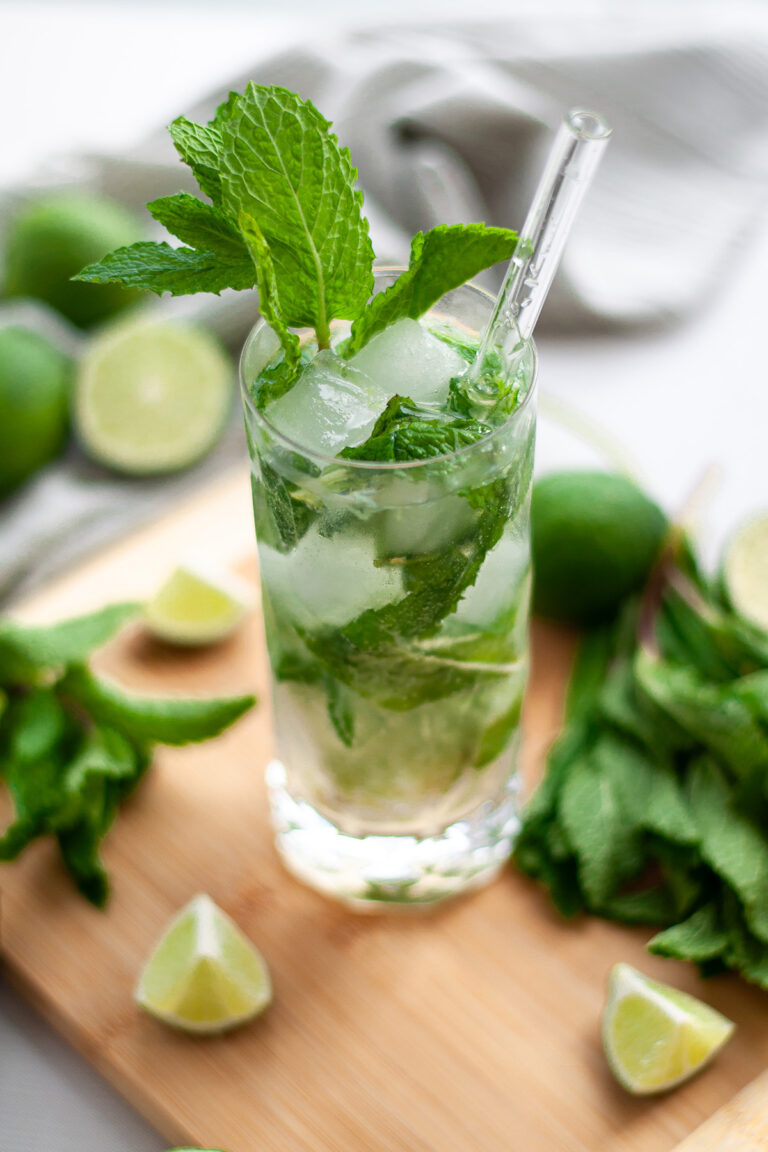 20. Mojito
Our Love Language is Food's mojito mocktail is just five ingredients and comes together so quickly. A natural sweetener offers the ideal flavor balance with the lime.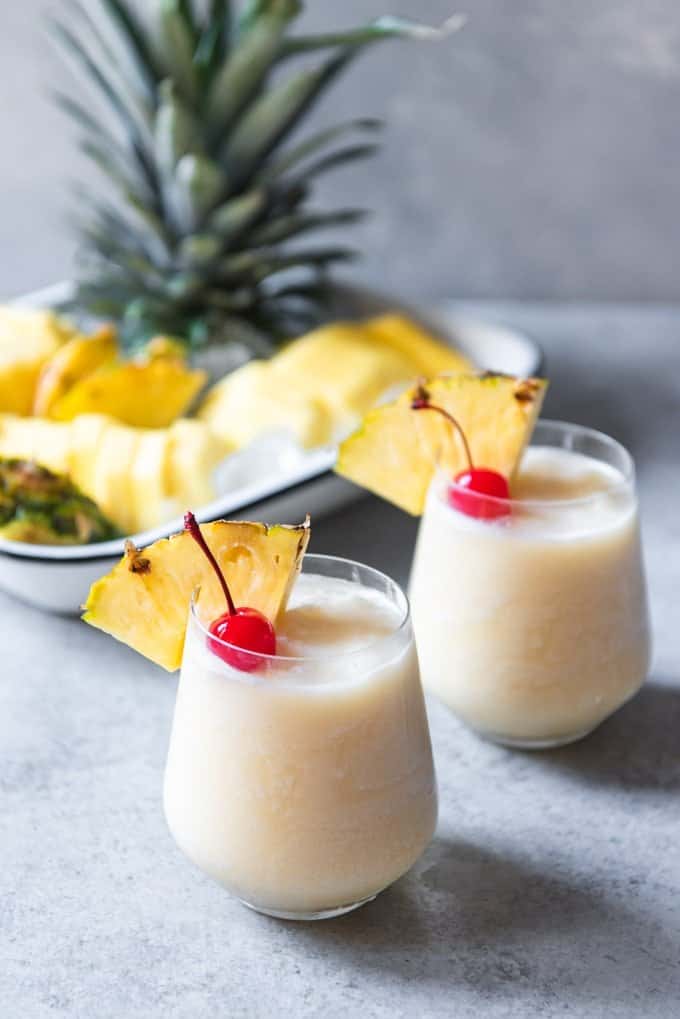 21. Pina colada
House of Nash Eat's virgin pina colada recipe is just three ingredients with optional pineapple wedges and maraschino cherries for garnishing. While it may not be traditional to make a pina colada without rum, honestly, I think that it tastes even better this way. You'll be instantly transported straight the beach even when you're somewhere a little less tropical.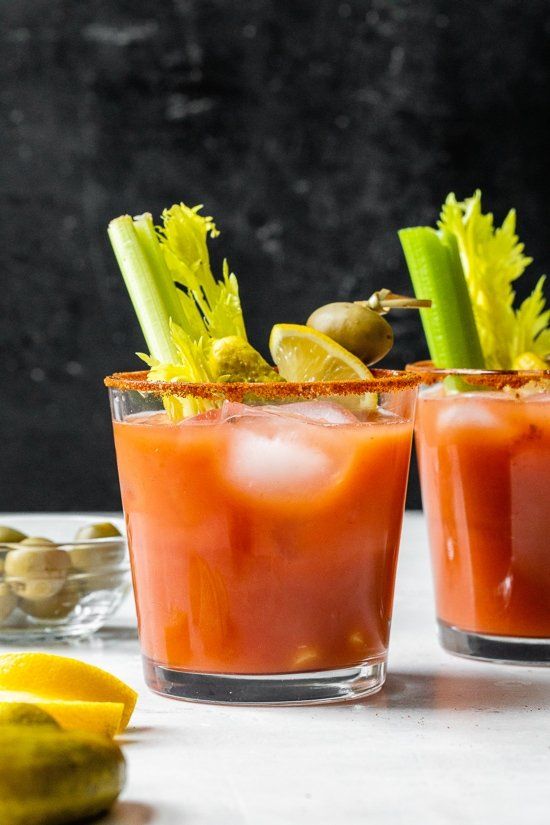 22. Bloody Mary
Start your day with all of the flavors that you love in a Bloody Mary without the hangover by making Skinnytaste's virgin Bloody Mary. It has so much depth that you won't miss the alcohol at all.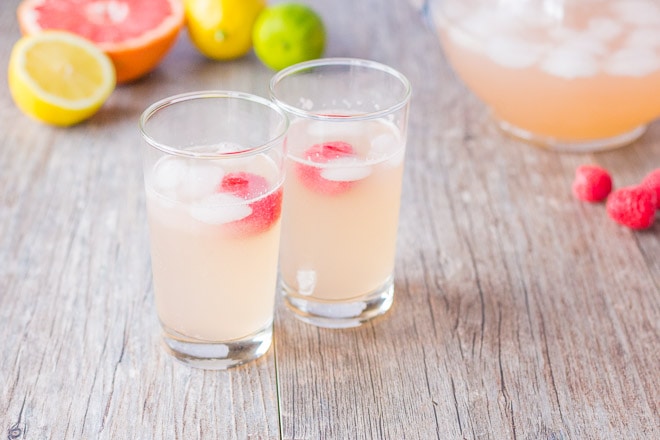 23. Citrus fizz
Hot Pan Kitchen's sparkling citrus mocktail is such a versatile drink that you can customize for virtually any holiday or occasion. Tap into classic winter citrus flavors for a holiday gathering or make it lighter for a summer party.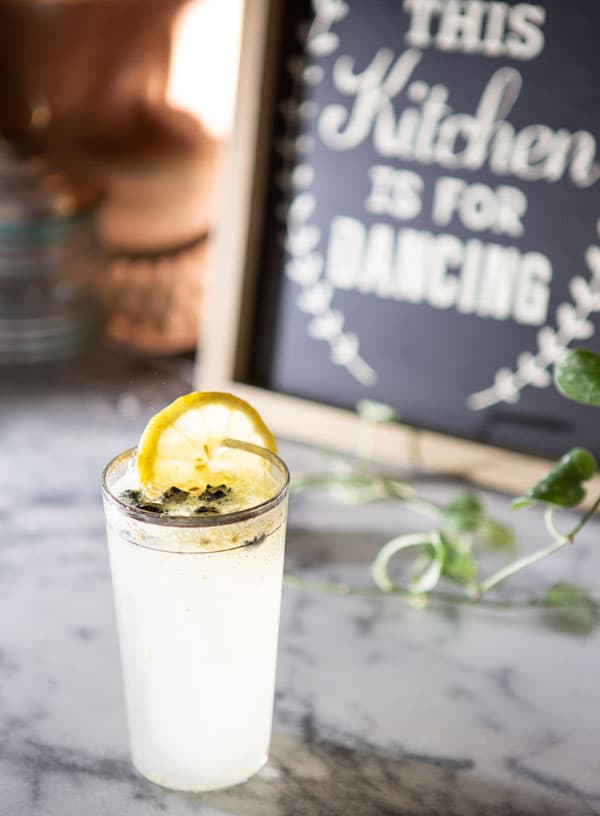 24. Ginger beer
Spilling Tequila's double ginger lemon mocktail is actually one of five mocktails in the post I'm linking, all of which include ginger beer. Featuring both fresh ginger and ginger beer, you won't find anything else quite like it.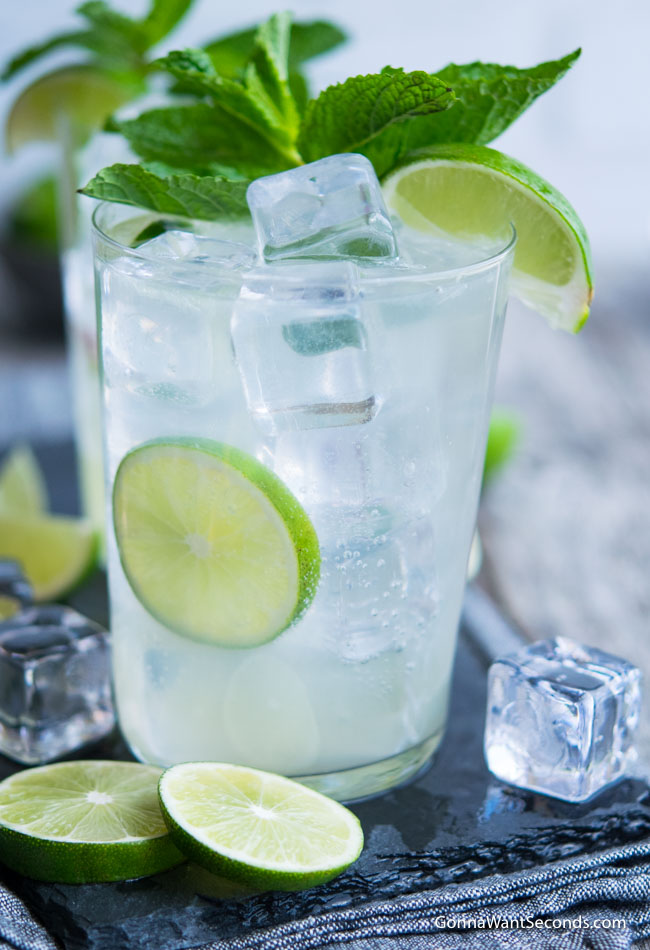 25. Lime Rickey
Gonna Want Seconds' lime Rickey is such a great throwback drink. If a club soda with lime is your go-to drink, a lime Rickey will be right up your alley.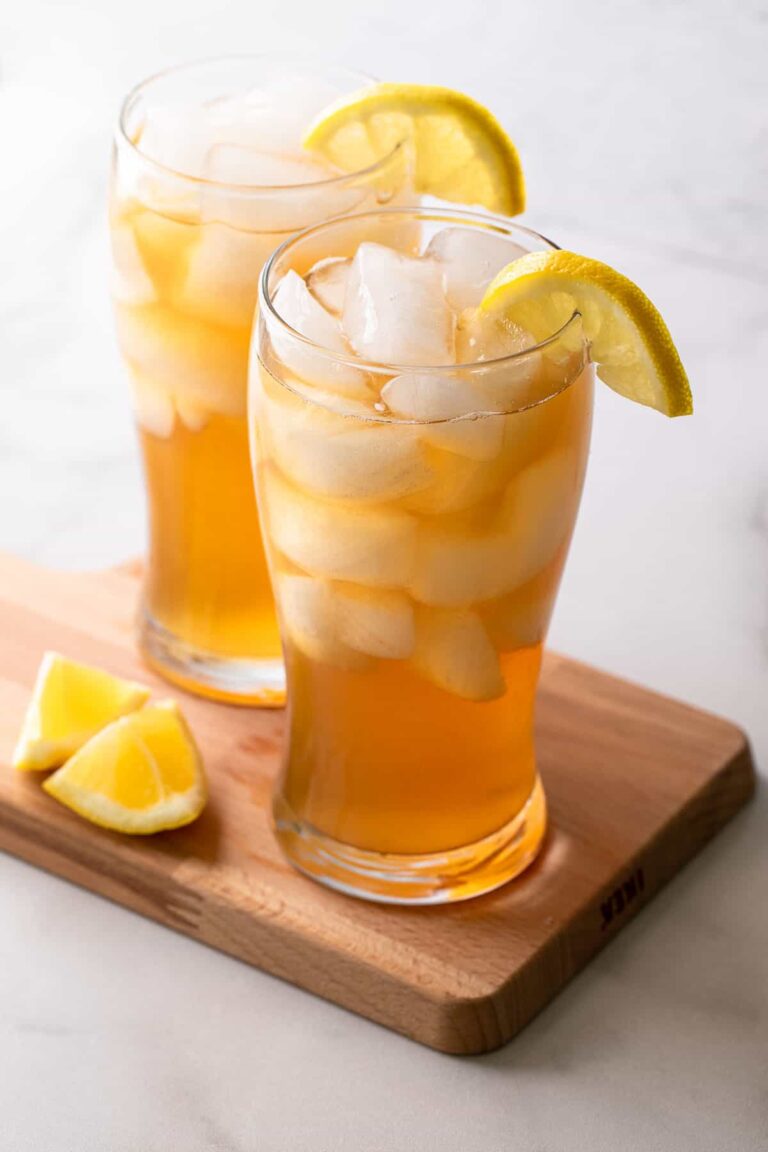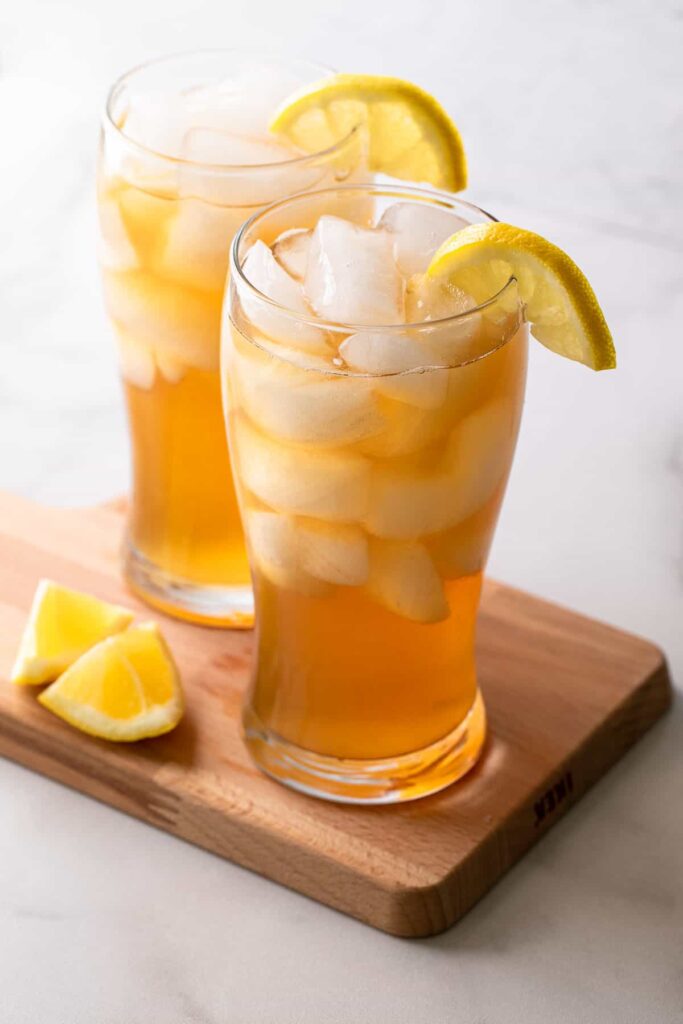 26. Arnold Palmer
The Arnold Palmer is one of the best non-alcoholic drinks ever created. The Travel Palate's Arnold Palmer recipe (pictured) features both homemade tea and homemade lemonade to take the flavor to a whole other level. While the original beverage needs no improvement, if you want to try a variation, Cake 'n Knife's sparkling Palmer and Premeditated Leftover's pink Palmer are great options.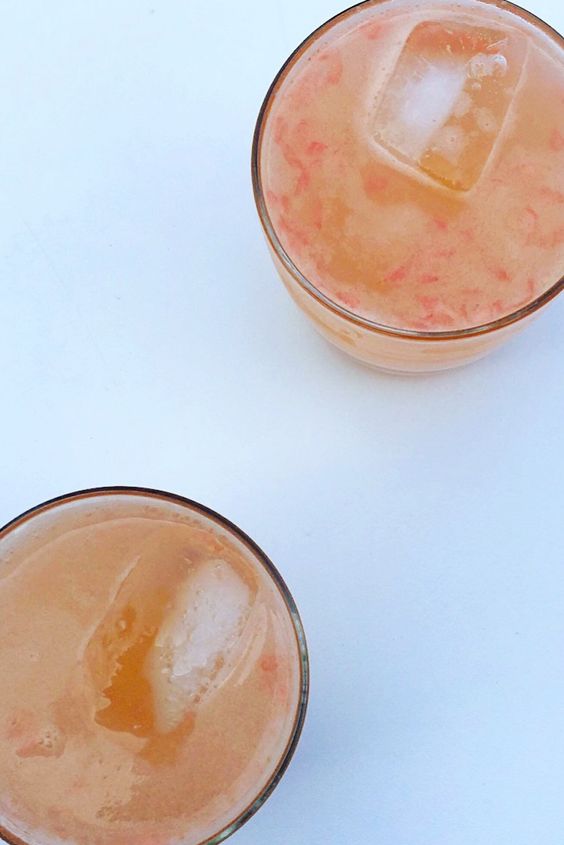 27. Paloma
Bianca Osbourne's virgin Paloma is another non-alcoholic drink recipe for those who are crazy about grapefruit. A little sweetener balances out the tart citrus perfectly.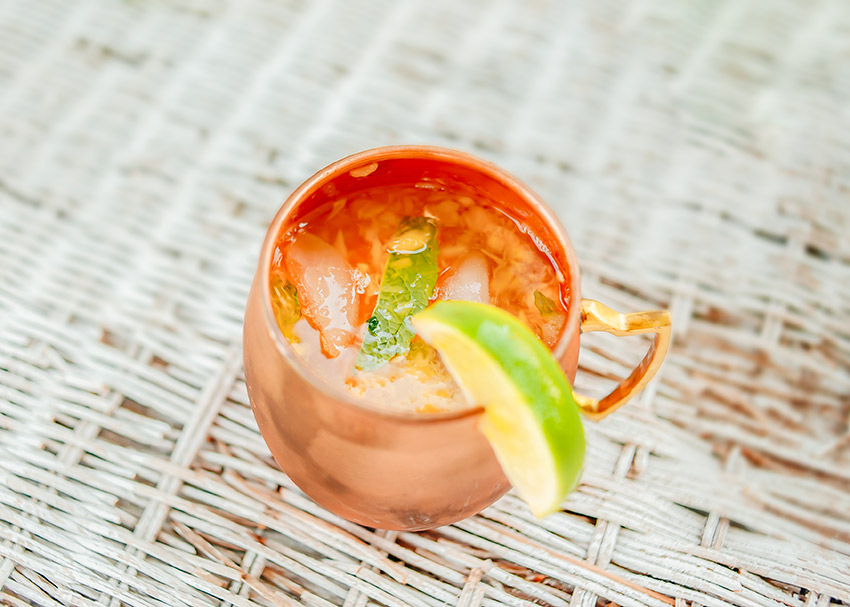 28. Pineapple mango mule
If you love Moscow mules, you probably already know that there are a lot of great variations on the original drink, including non-alcoholic versions. J and L Online's virgin pineapple mango Moscow mule is so fruity and refreshing, with just the right kick of flavor from the ginger beer.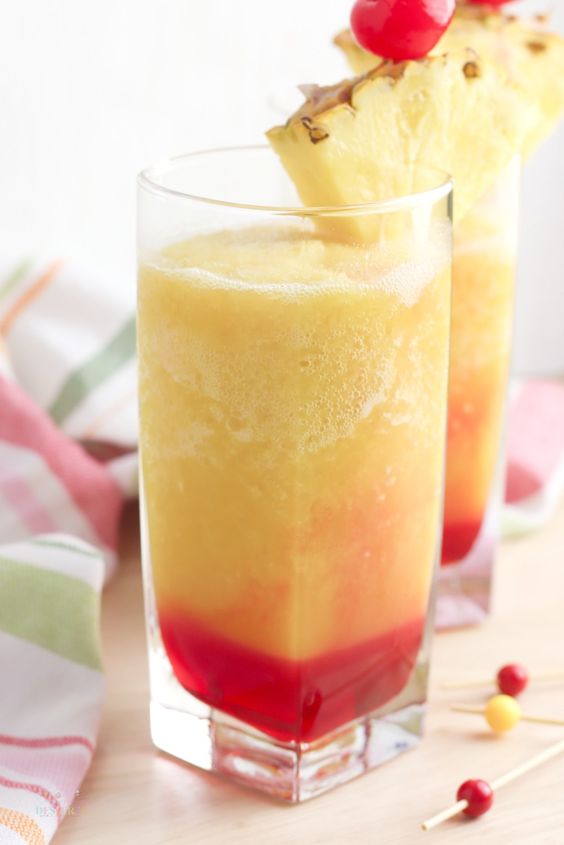 29. Bahama mama
Easy Peasy Desserts' Bahama mama smoothie has the most beautiful layers and will instantly transport you to the beach, even in the middle of winter. Petro has some simple tips for getting just the right slushy consistency.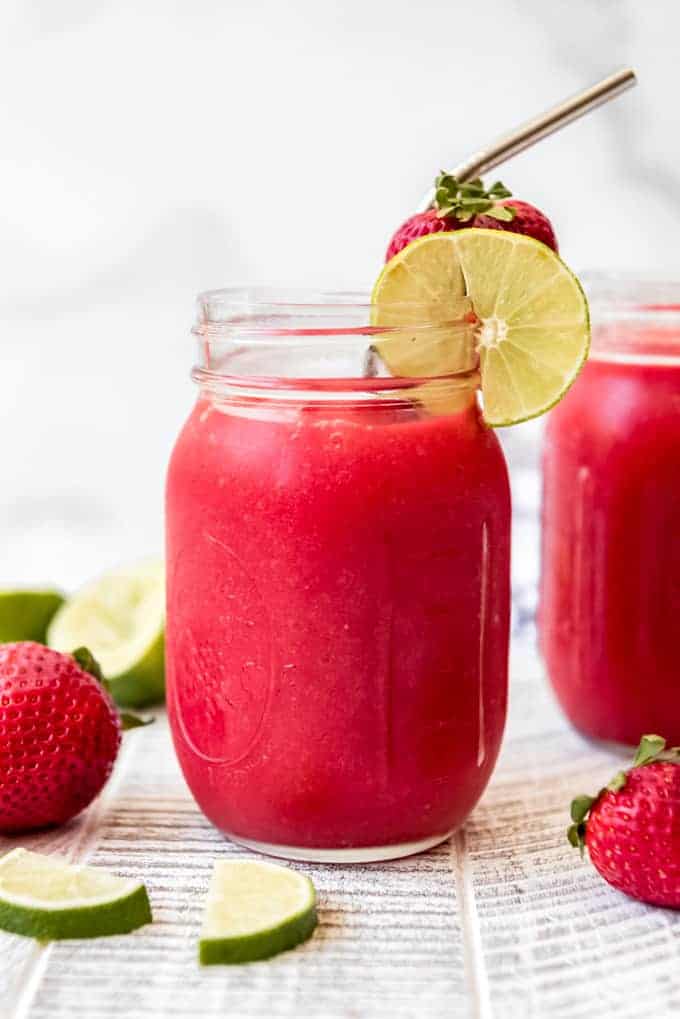 30. Strawberry daiquiri
House of Nash Eats' virgin strawberry daiquiri is the ideal summer drink for anyone who can't get enough strawberries. A touch of fresh lime juice is the perfect flavor pairing.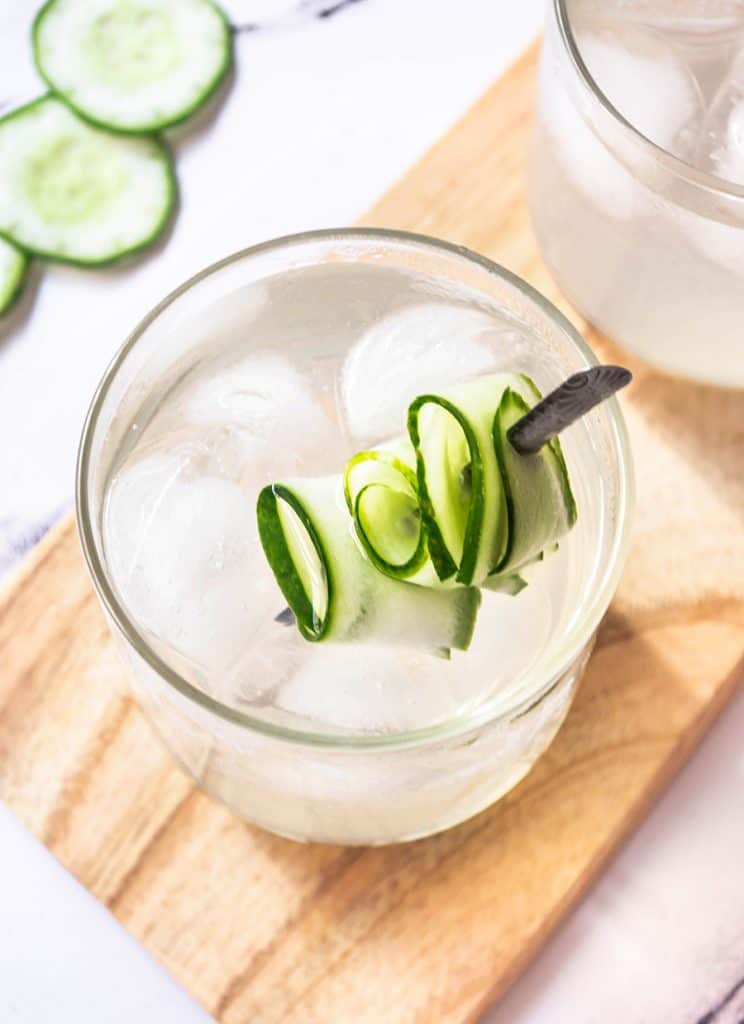 31. Cucumber gimlet
Mocktail.net's virgin cucumber gimlet is sweet and refreshing and easy to make. Using classic cocktail mixing methods to whip up this drink ensures great results every time.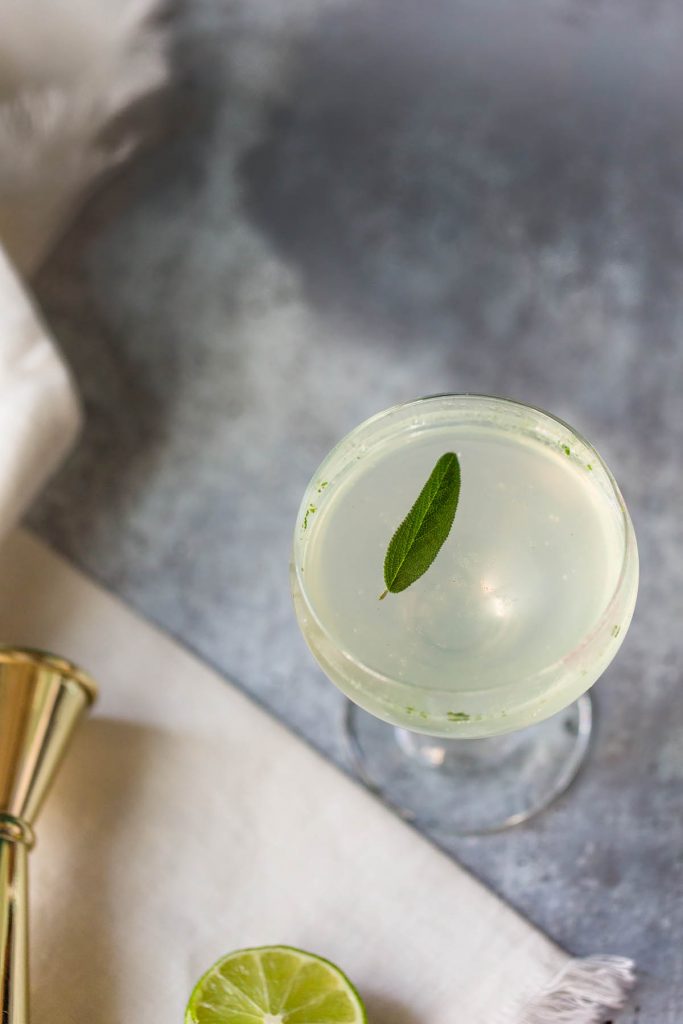 32. Sparkling sage gimlet
Food Banjo's sparkling sage gimlet lime mocktail is another fun non-alcoholic variation on the classic gimlet drink. Fresh sage adds such an unexpected twist to the timeless recipe.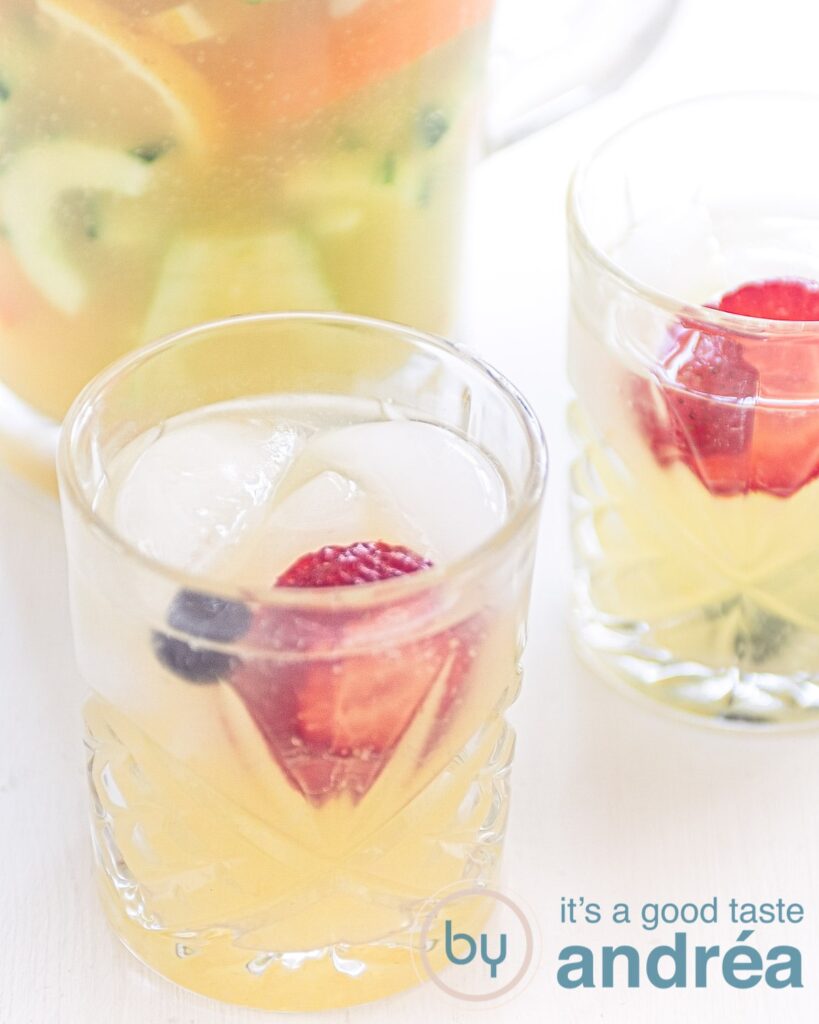 33. Pimm's cup
In addition to a recipe for a virgin Pimm's cup, By Andrea Janssen has a detailed history of the original drink and Pimm's liquor as well as lots of variations for her mocktail version.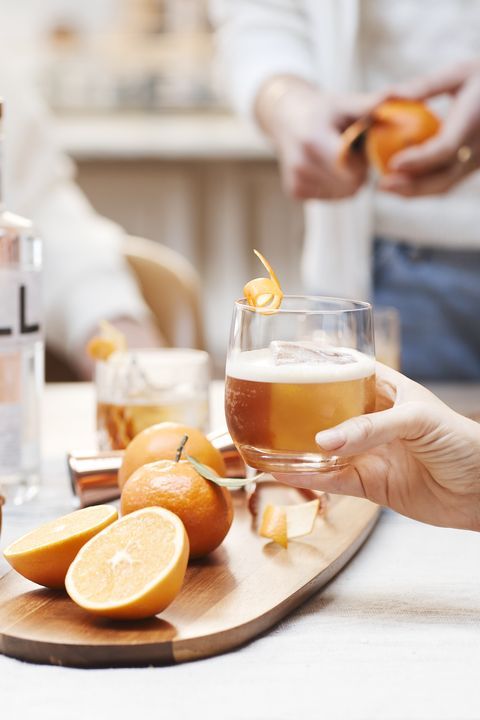 34. Vantage point
Town and Country's vantage point mocktail features the widely popular non-alcoholic New London Light paired with coffee and finished with a little sweetener and orange garnish.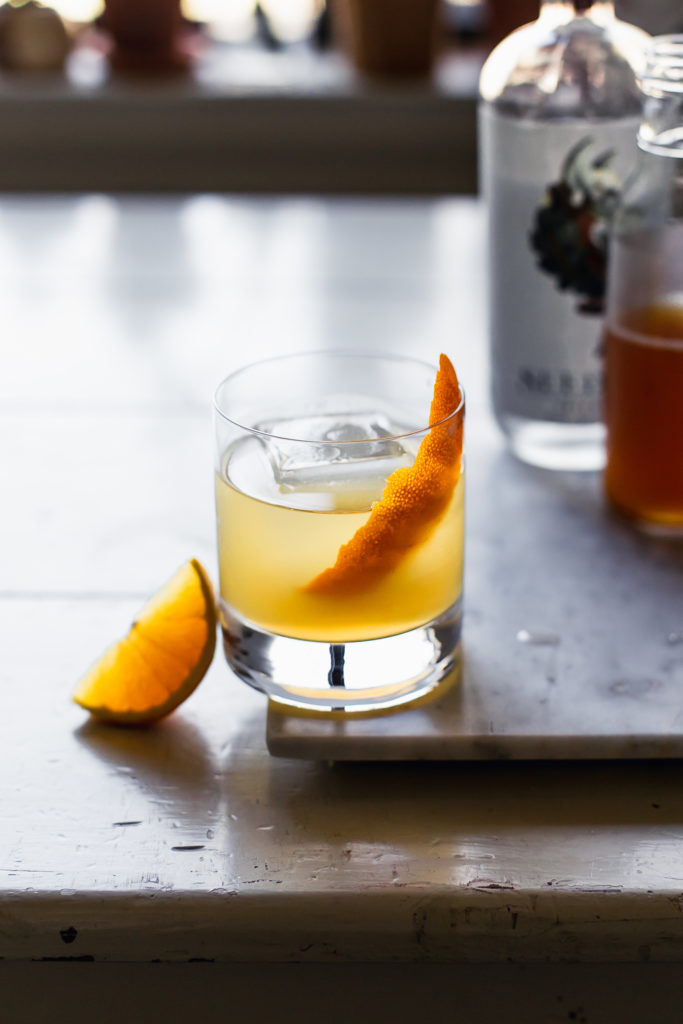 35. Spice and tonic mocktail
Ash Cuoco's spice and tonic mocktail is another virgin drink that features a popular non-alcoholic spirit, this time Seedlip. It's very unlikely that you'll find the exact tonic syrup used in the recipe, but any orange tonic syrup will work well.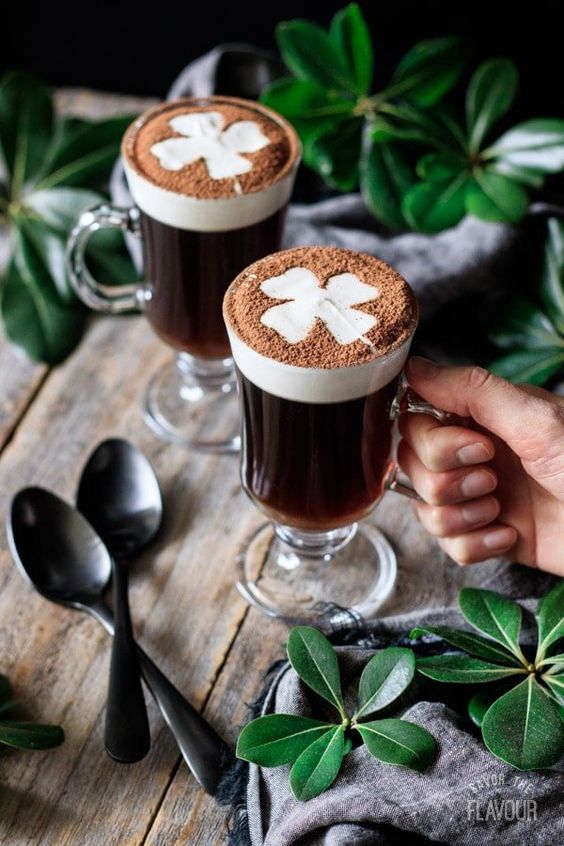 36. Irish coffee
Savor the Flavour's non-alcoholic Irish coffee is such a perfect coffee drink that you won't miss the alcohol at all. It's one of those recipes that is worth mastering and will always feel like a treat. She has all of the tips that you need to make the beverage just the right way every time.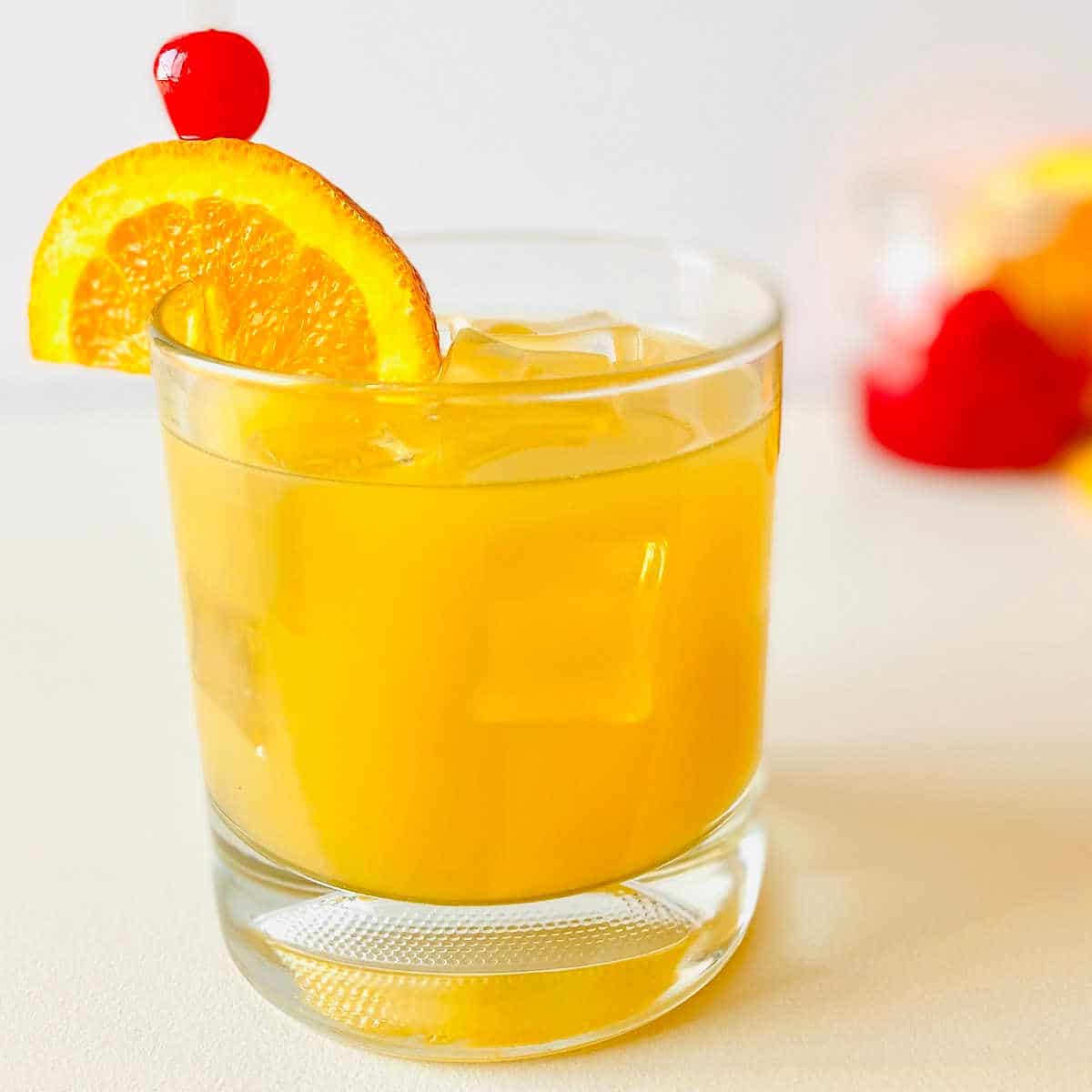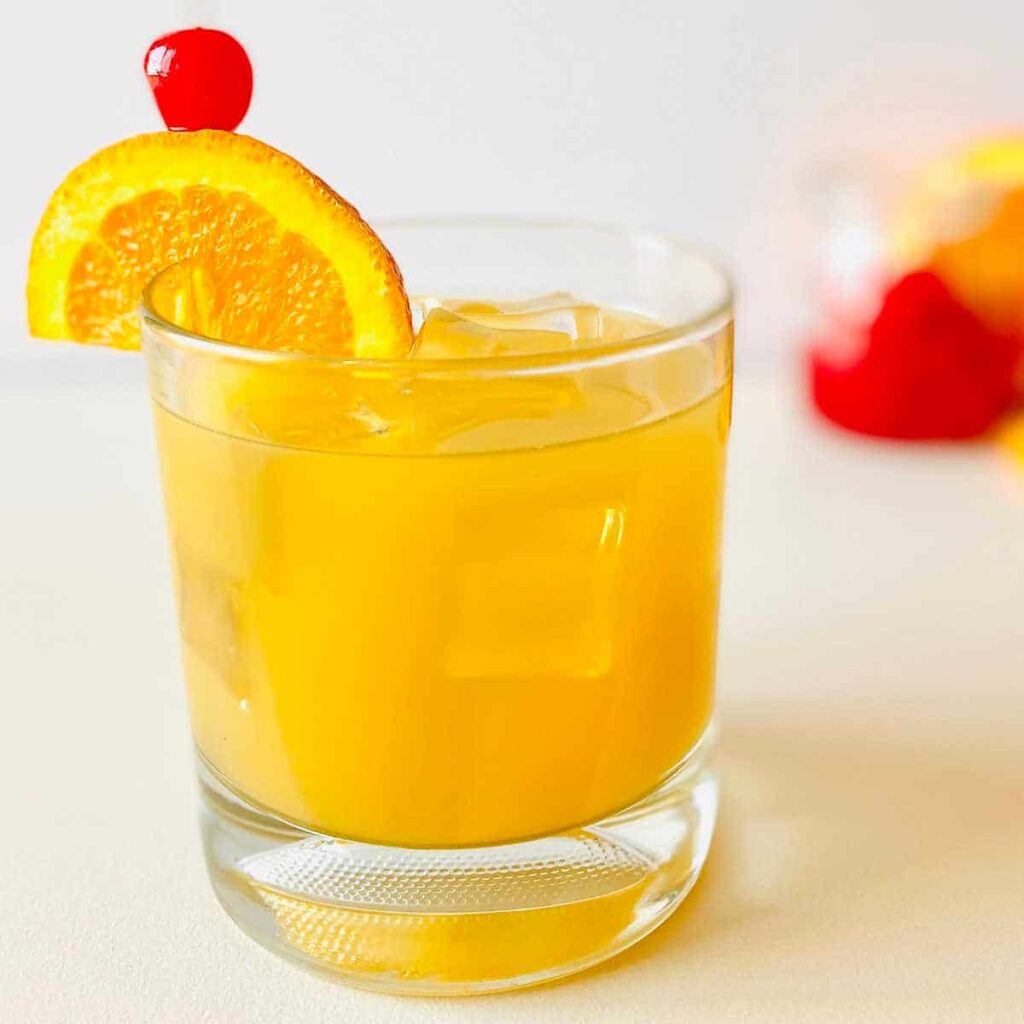 37. Whiskey sour
Aubrey's Kitchen whiskey sour mocktail is everything that you want in a non-alcoholic variation. She has good suggestions for alcohol-free spirit alternatives. This is another cocktail drink that you want to make following traditional cocktail drink preparation methods to ensure consistent results.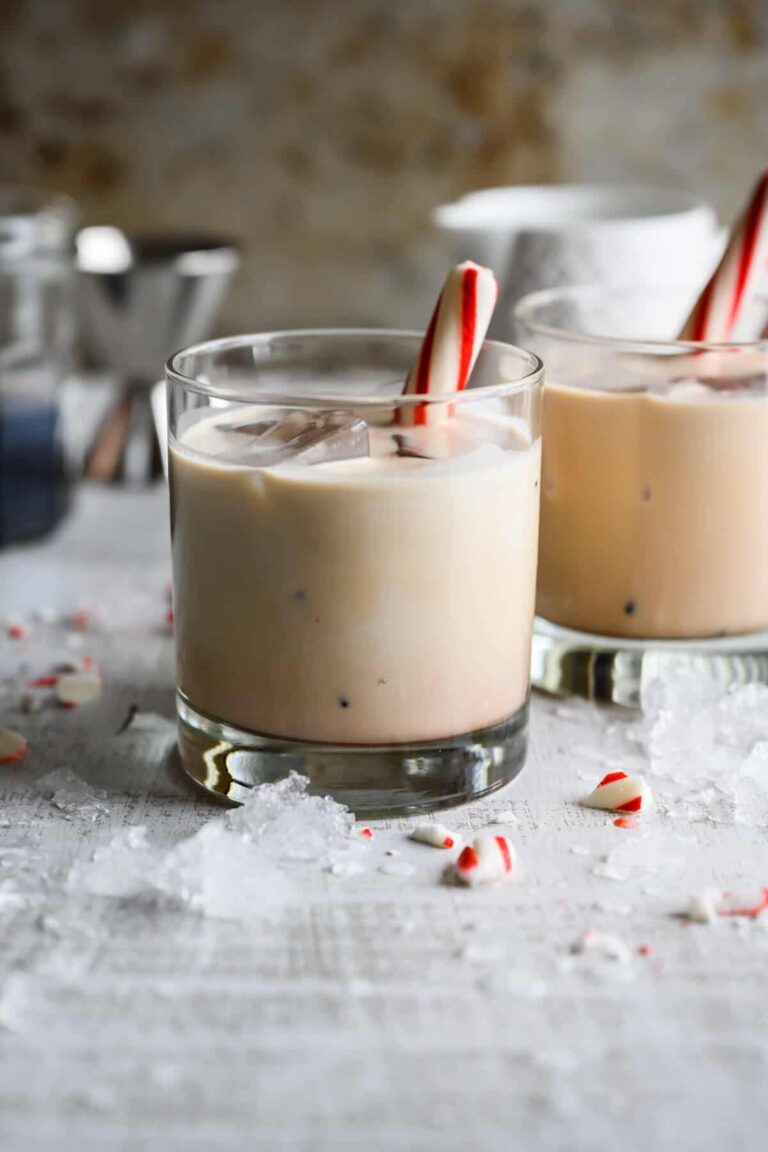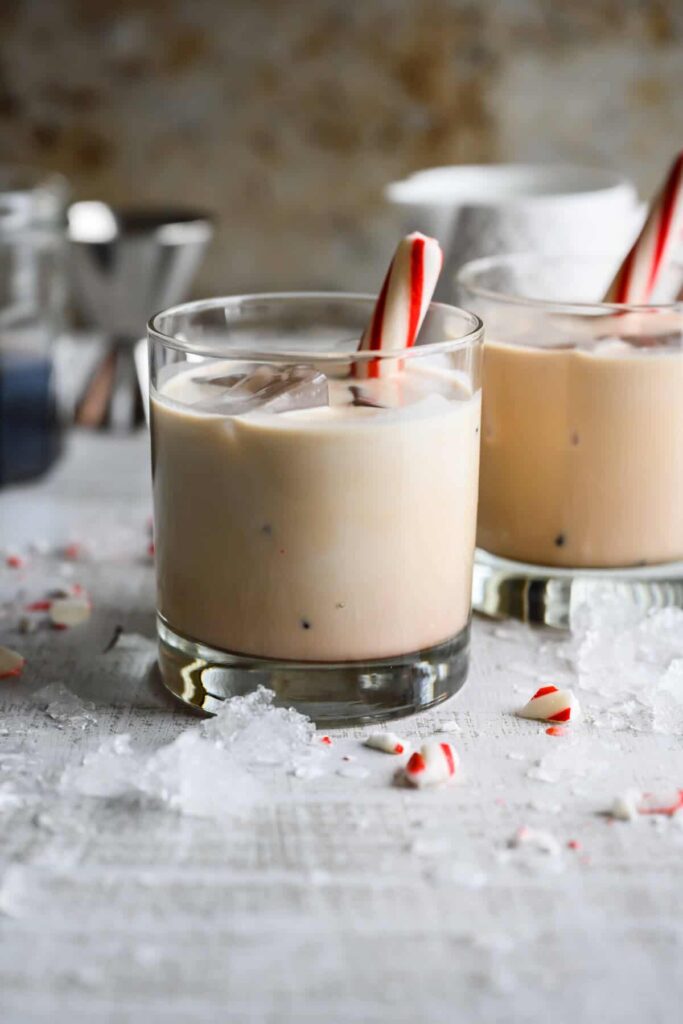 38. White Russian
Art From My Table's peppermint white Russian mocktail is the most delicious holiday coffee drink imaginable. You can adjust the sweetness and extracts to fit your taste preferences.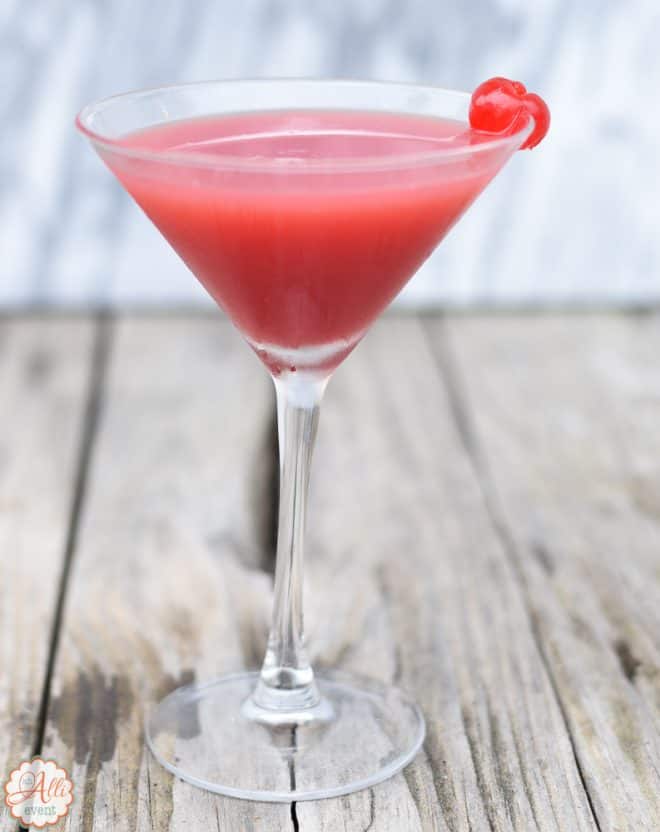 39. Manhattan
An Alli Event's virgin Manhattan will quickly become your signature mocktail for parties. It's so simple and unexpected with a great color.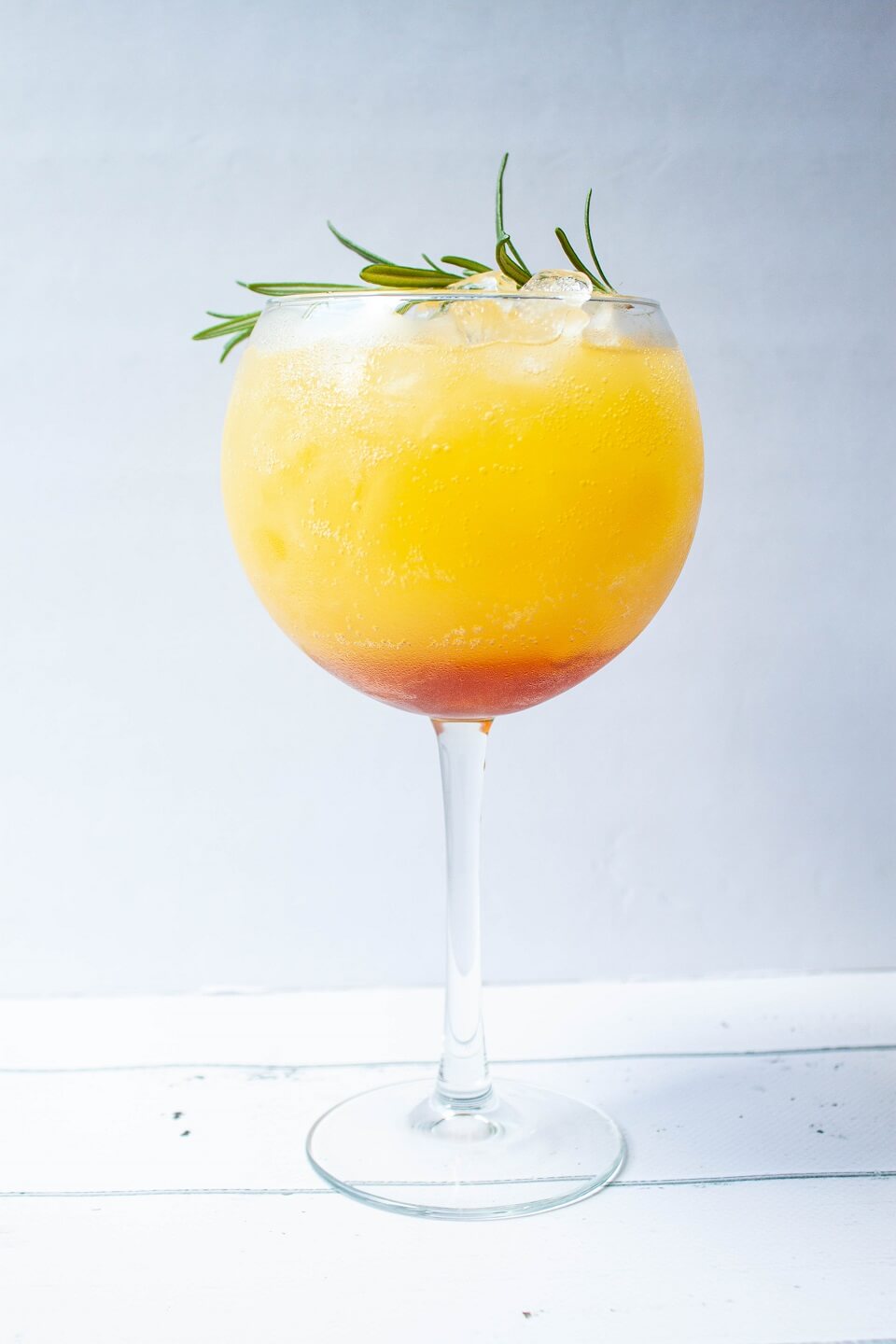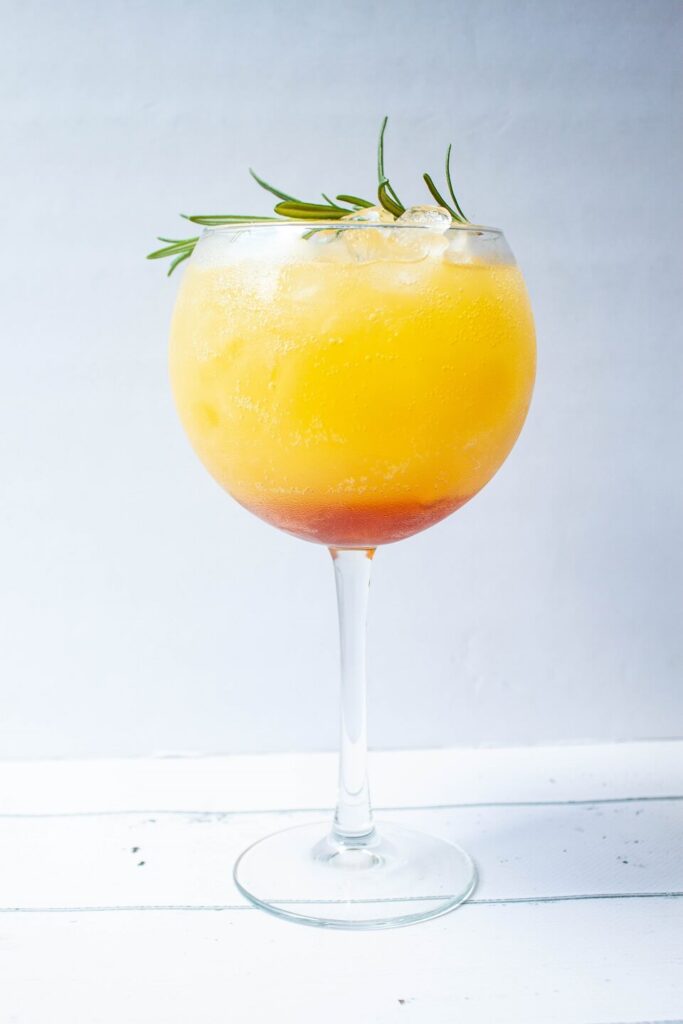 40. Aperol spritz
Dish 'n' the Kitchen's almost Aperol spritz has the bright citrus kick and then bitterness to follow that you expect with the classic cocktail. Bernice walks you through everything you need to do step-by-step to take the flavor in your mocktails over the top.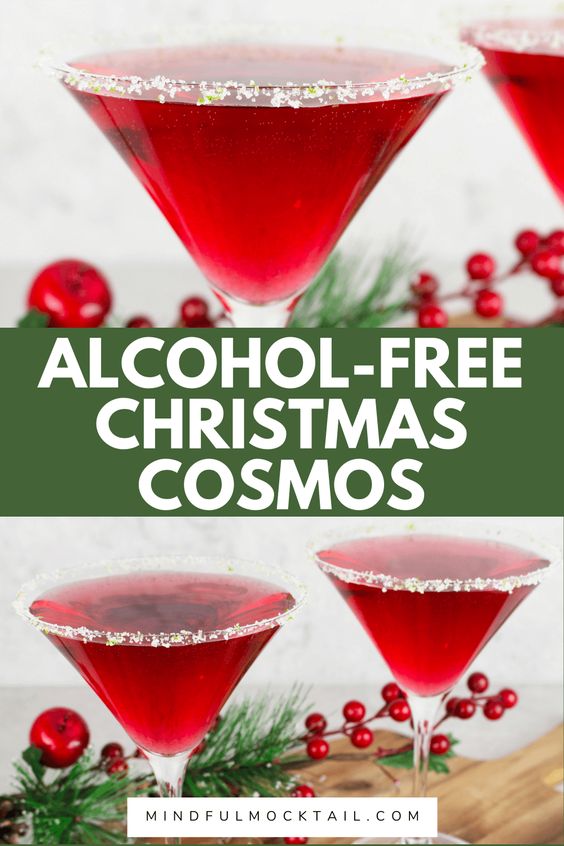 41. Cosmopolitan
The Mindful Mocktail's virgin Cosmopolitan is simple and fruity with just a little bit of fizz from the sparkling water. I love Nat's idea of rimming the glasses with a lime zest/sugar mixture.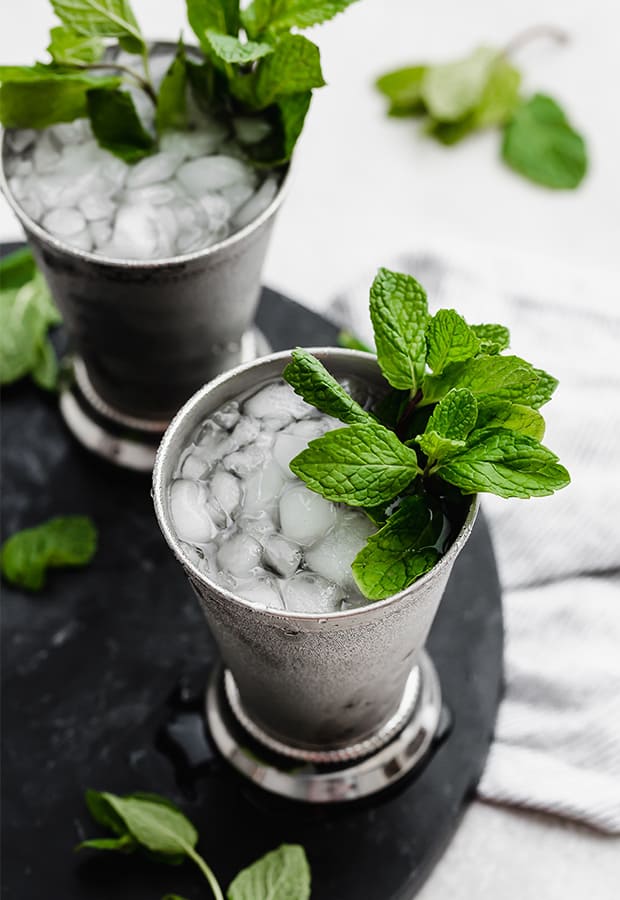 42. Mint julep
Salt and Baker's virgin mint julep features mint simple syrup and ginger ale. It's such a simple but unexpected drink with just the right amount of fizz. Of course, mint juleps are always fitting for Kentucky Derby parties but are so refreshing any time during the spring or summer.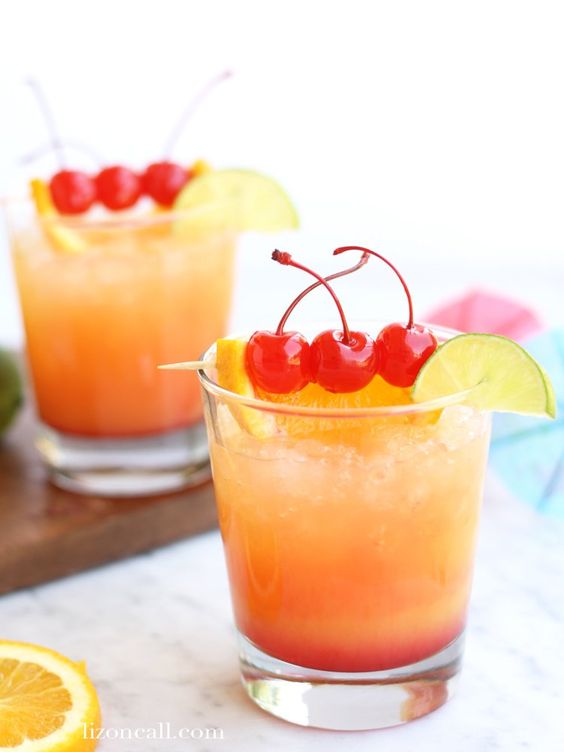 43. Mai Tai
Liz on Call's Mai Tai mocktail is the perfect party punch recipe but easy enough to whip up for a weeknight dinner or any time you're in the mood for a tropical drink.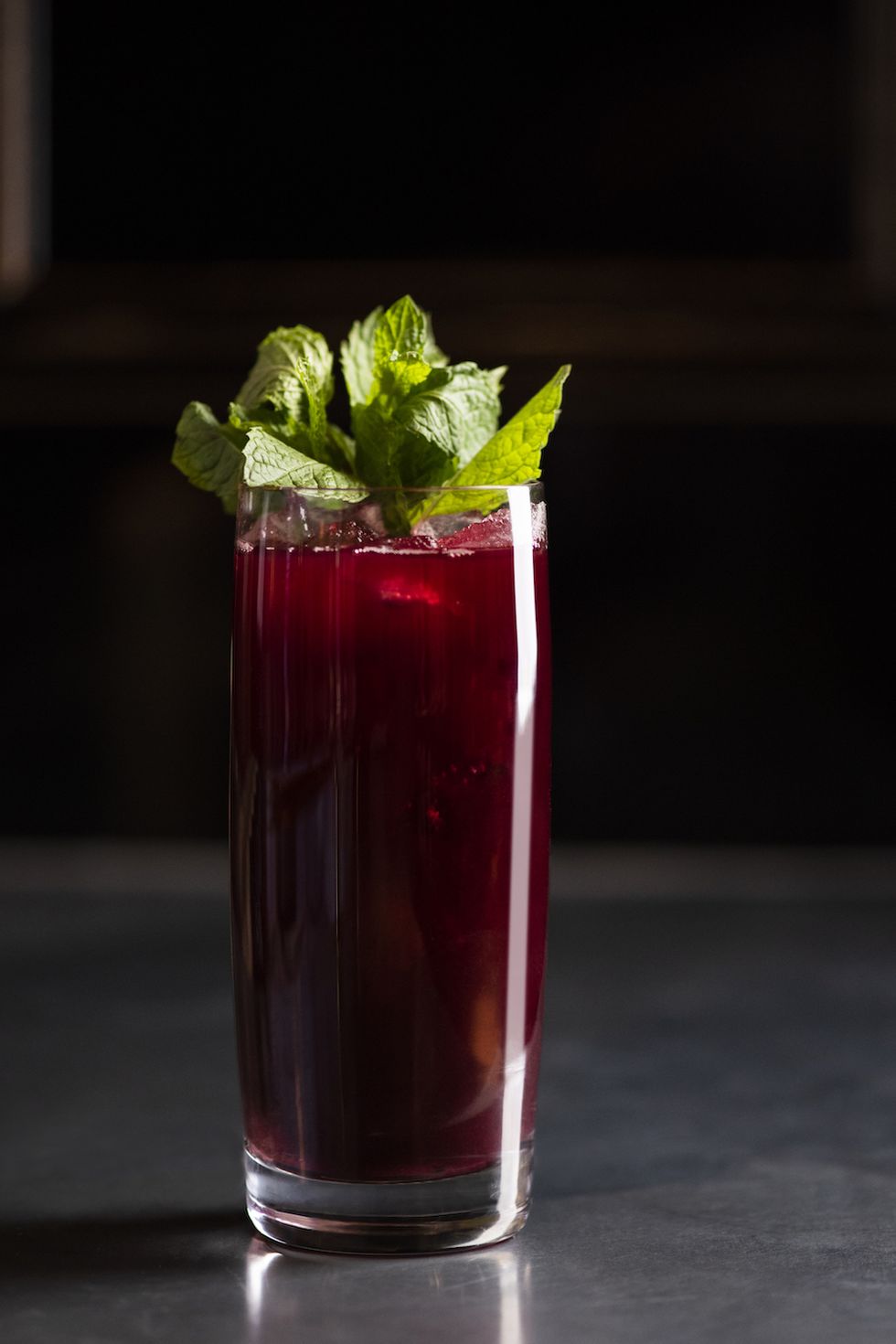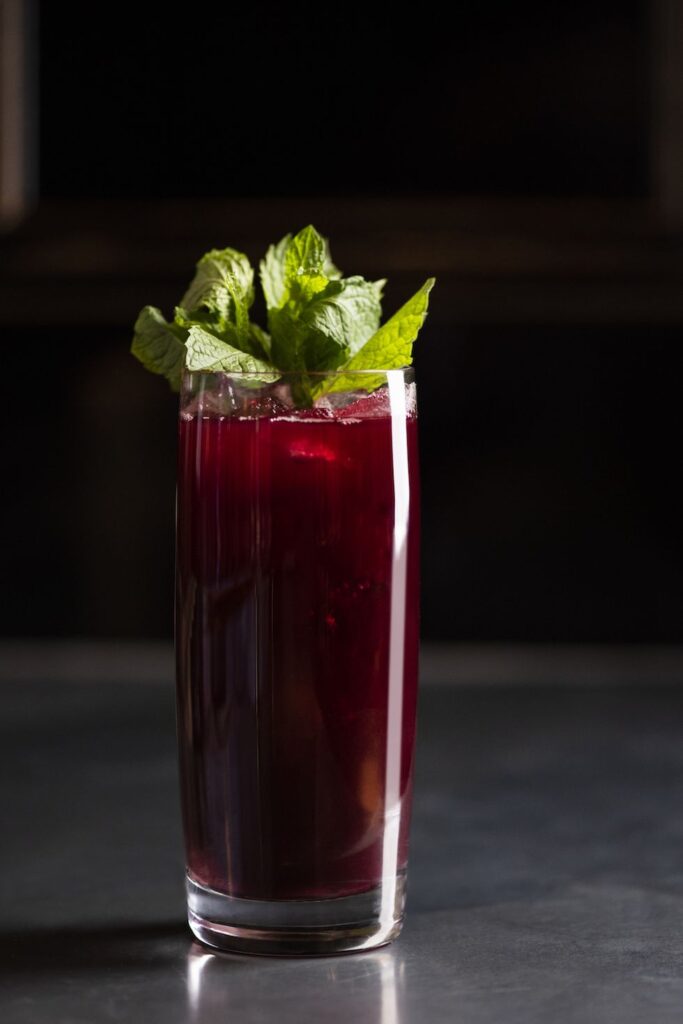 44. Berry burlesque
Town and Country's berry burlesque mocktail features black currant puree paired with lime, honey, and mint, ensuring you won't have ever had a drink quite like it before. The dark red color is so beautiful, too.
Did you make one or more of the non-alcoholic cocktail drink recipes in this post?

I want to see them! Tag your images #RoseClearfield on Instagram or Twitter or post a photo to my Facebook page. Make sure to tag the original drink recipe author as well!
Pin this post for easy access to the non-alcoholic cocktail drink recipes resource later!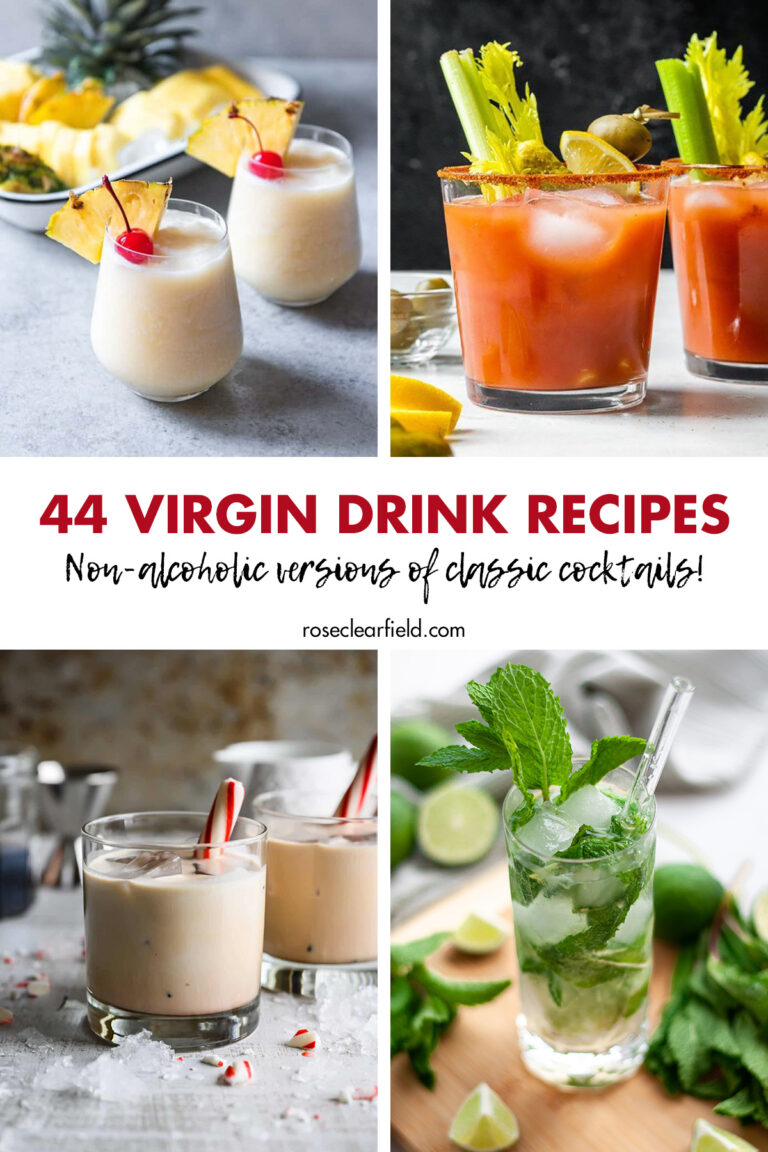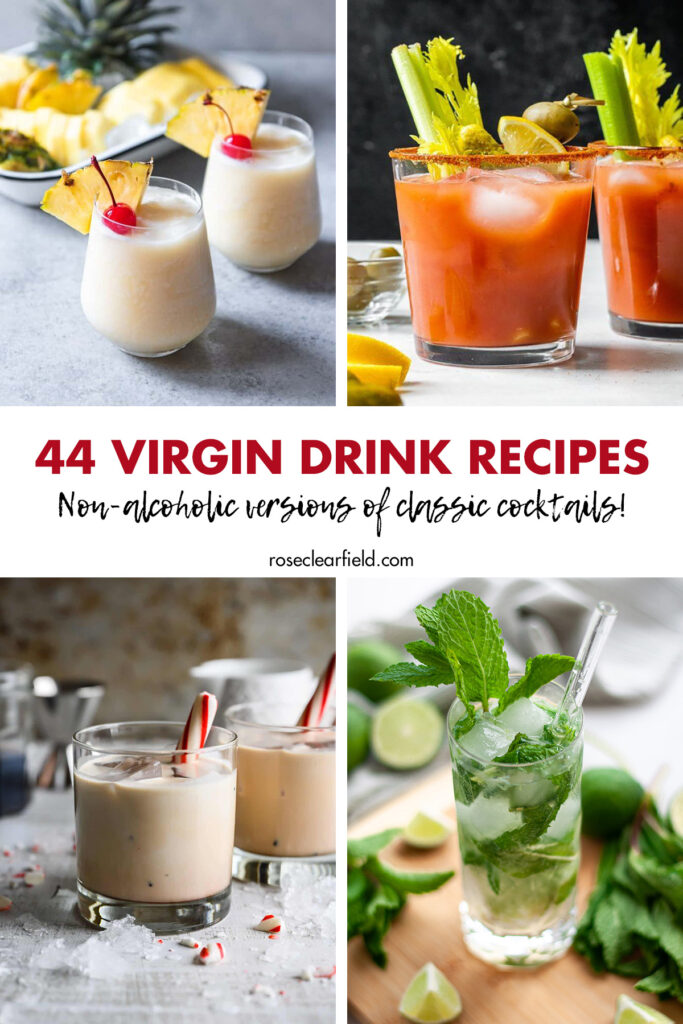 More non-alcoholic drinks round-ups: