I know, non-alcoholic drinks for St. Patrick's Day doesn't really seem like it's in the spirit of the holiday.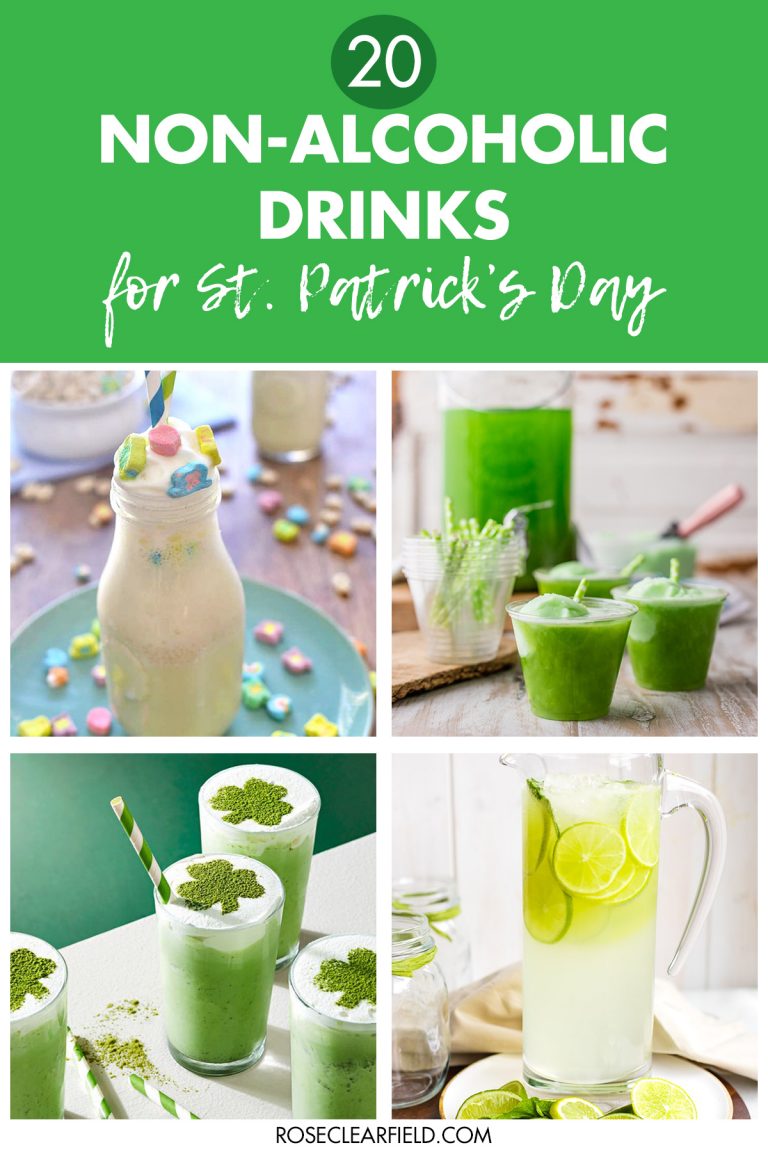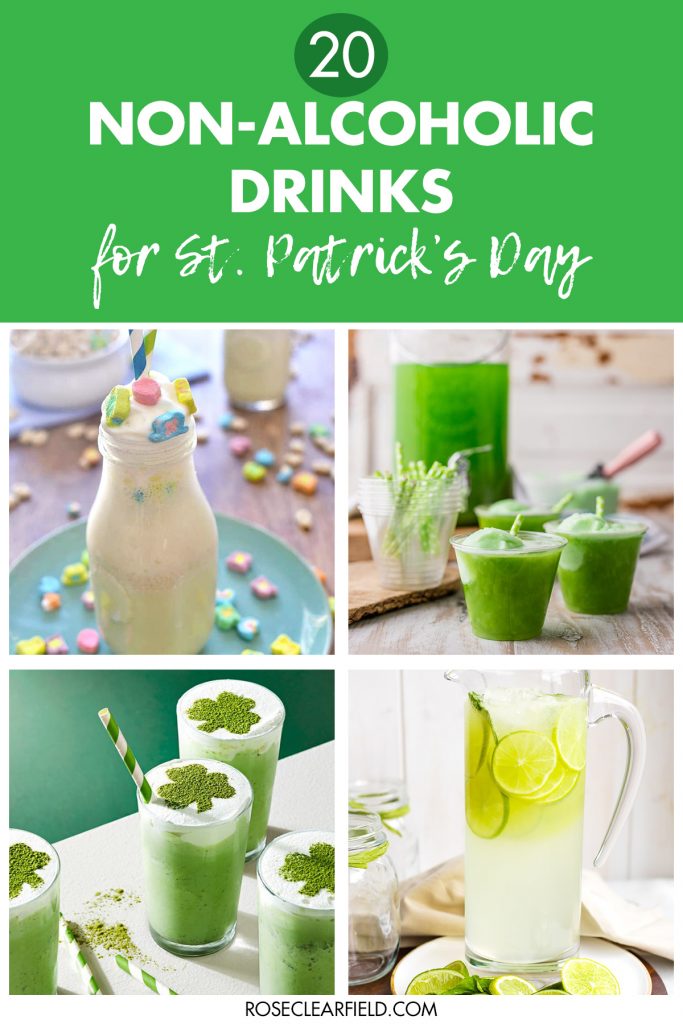 First, many of you already know that even though I do drink, I'm not much of a drinker. It's not a surprise at all, given that I already have non-alcoholic drink round-ups for Valentine's Day, Easter, and Thanksgiving.
Second, even if you're serving alcoholic drinks, you may want to serve one or two non-alcoholic options for non-drinkers, pregnant ladies, and kids. Classic party punch, sparkling limeade, or virgin margaritas will fit in perfectly on a drinks table that includes beer, wine, and cocktails.
I've included a wide range of options with both cold and hot drinks. There are punch recipes, mocktail versions of popular cocktails, and favorite drinks that taste great with or without alcohol, such as milkshakes (hello, shamrock shakes) and hot chocolate. You're sure to find something that fits the bill.
Happy St. Patrick's Day!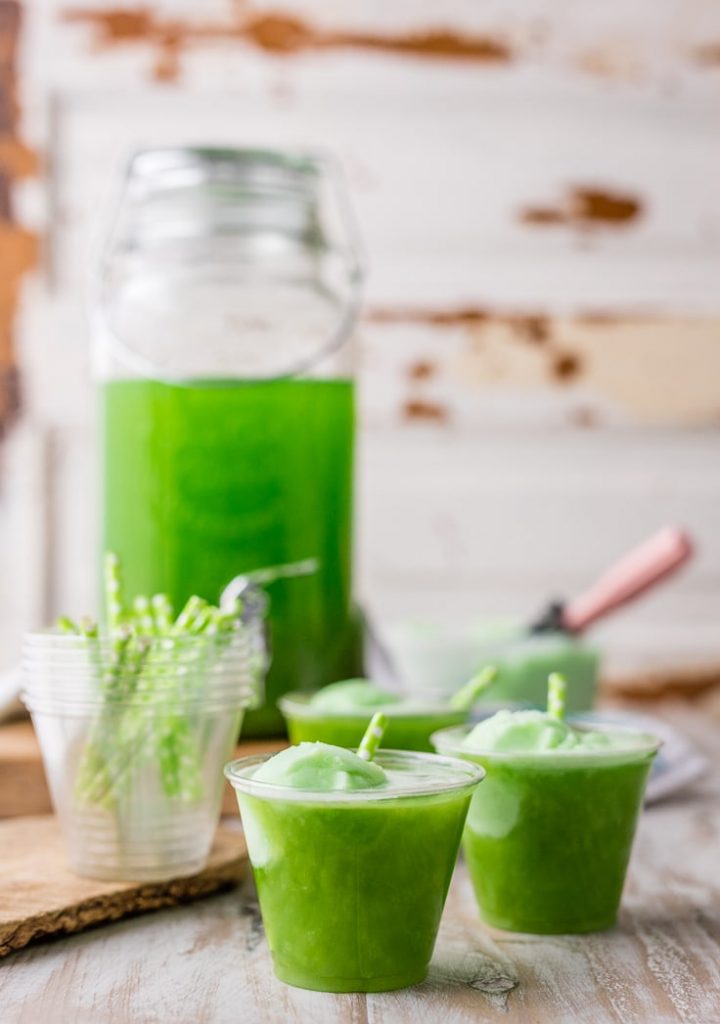 1. Lime sherbet punch
The Cookie Rookie's lime sherbet punch is everything that you want in a party punch. The pineapple juice and ginger ale balance out the Kool-Aid and sherbet. It's sweet without being overly sweet. The sherbet gives it a nice consistency. The punch is thick but still easily drinkable.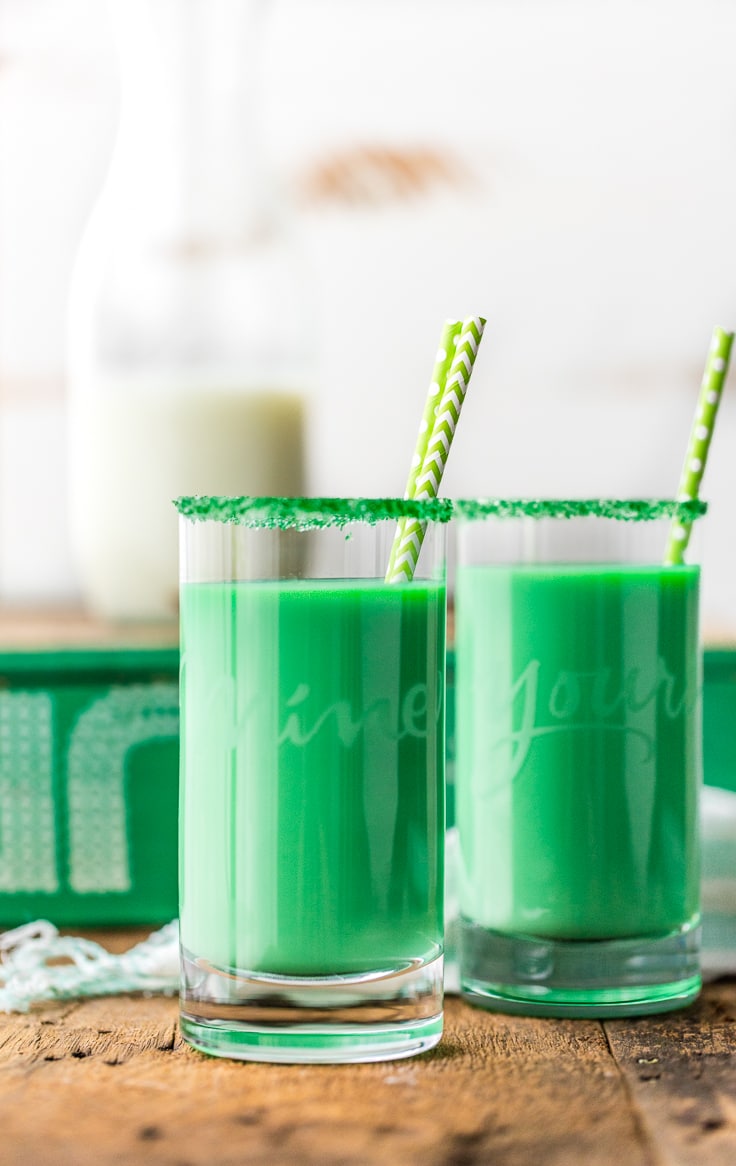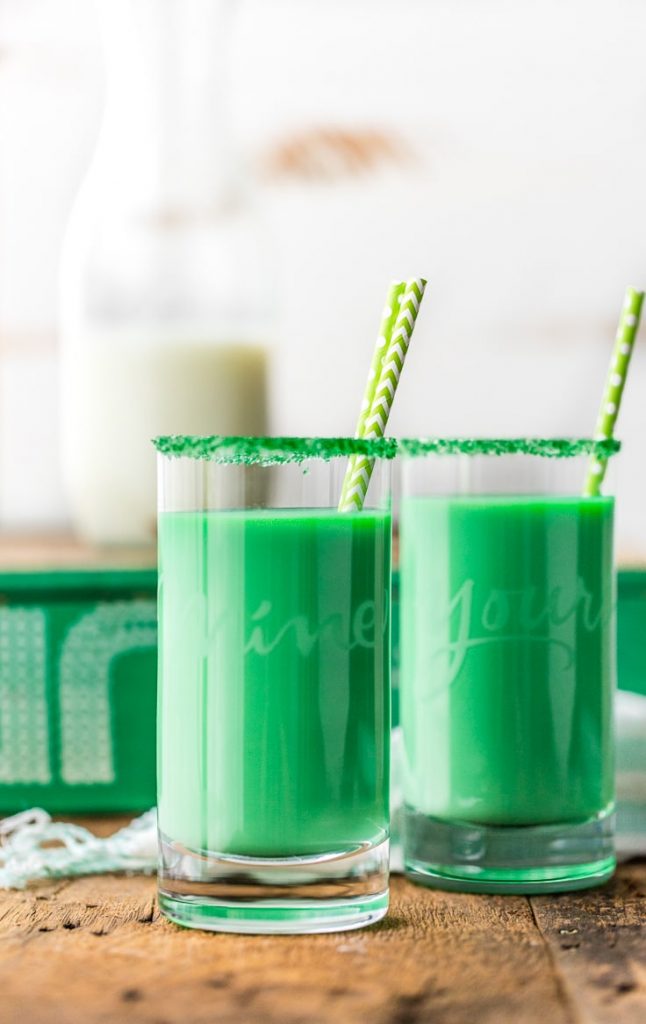 2. Green mint vanilla milk
The Cookie Rookie also has the cutest recipe for green mint vanilla milk, aka leprechaun milk. Adding a touch of mint extract, vanilla extract, and green food coloring to the morning milk will quickly become a beloved St. Patrick's Day tradition that you and your kids will look forward to every year.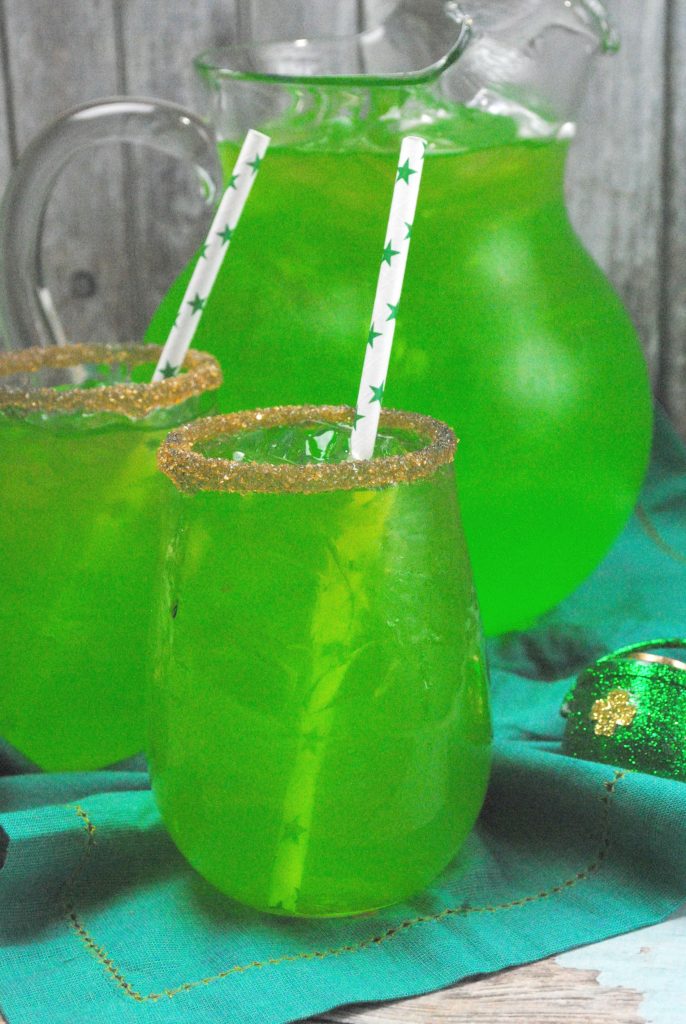 3. St. Patrick's Day punch
Our Wabisabi Life's St. Patrick's Day punch has a similar flavor pairing as the lime punch above with lemon-lime and pineapple but without the sherbet. I love the touch of gold sanding sugar for the glass rims.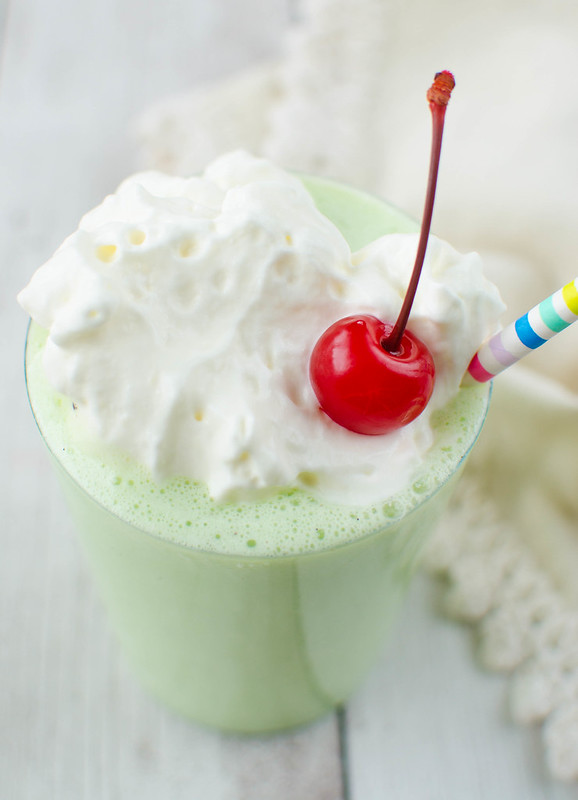 4. Copycat shamrock shake
Fake Ginger has the best homemade shamrock shake recipe. The taste is so perfect that you won't ever believe that it's just four ingredients. Of course, you'll want to top it with whipped cream and sprinkles for a St. Patrick's Day party.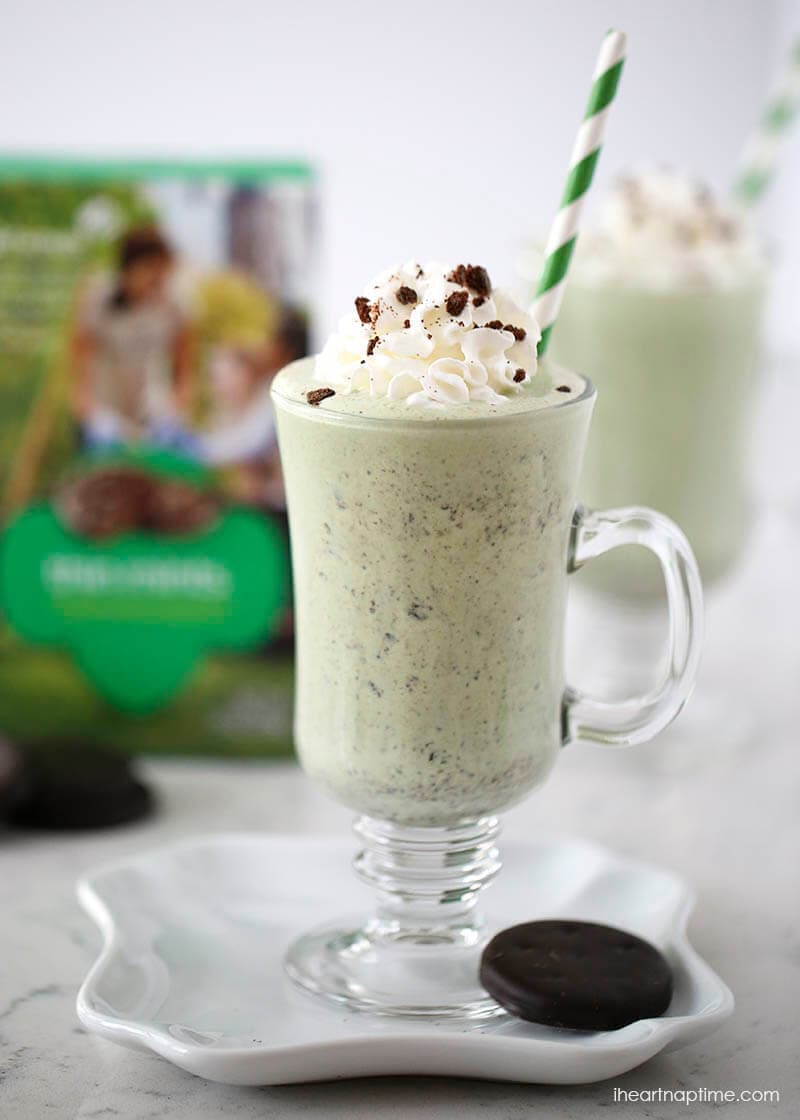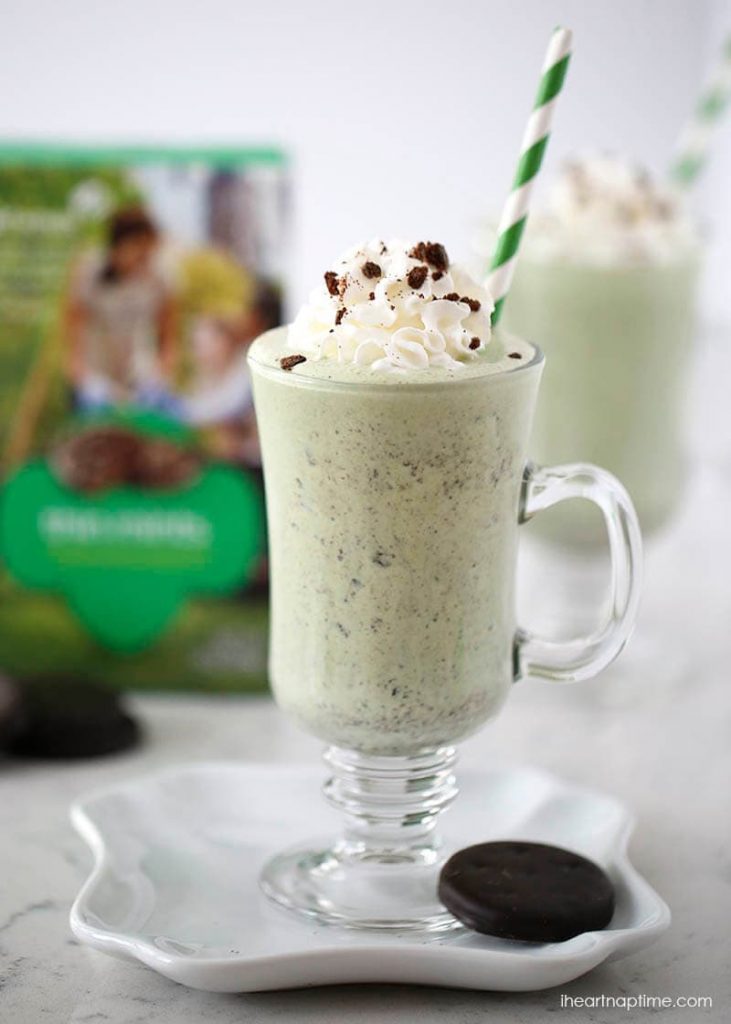 5. Thin Mint shamrock milkshake
Take the shamrock shake concept up another notch with I Heart Naptime's Thin Mint shamrock milkshake. Keep a box of Thin Mints on hand in the freezer, so you're able to whip up a batch of Thin Mint milkshakes just for St. Patrick's Day or any time you need a frozen mint chocolate fix.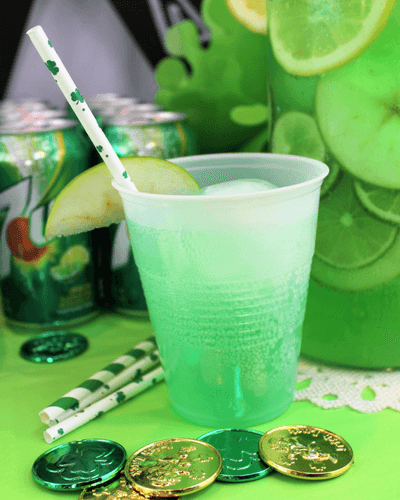 6. 7Up green apple lemonade spritzer
Simply Made Recipe's 7Up green apple lemonade spritzer is another ideal St. Patrick's Day mocktail that offers just the right balance of tart and sweet with a refreshing sour apple twist. It looks so pretty with just a hint of green food coloring and lemon and lime slices filling a punch bowl or topping off individual glasses.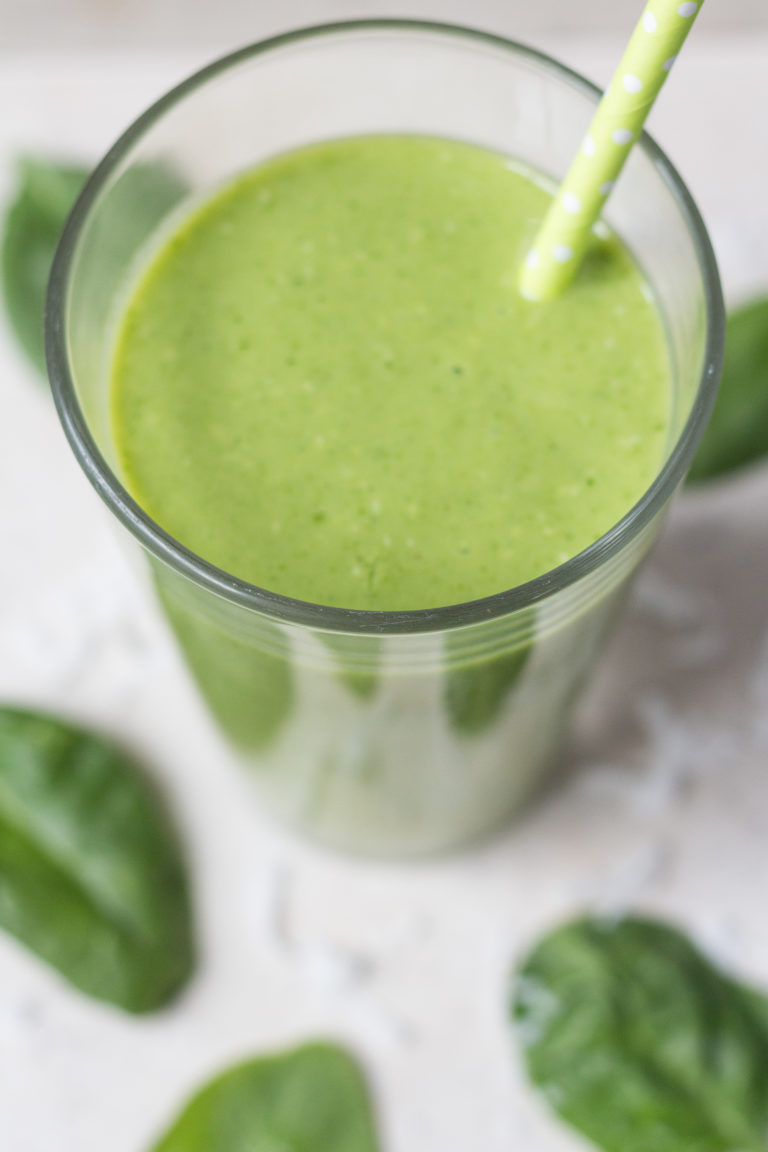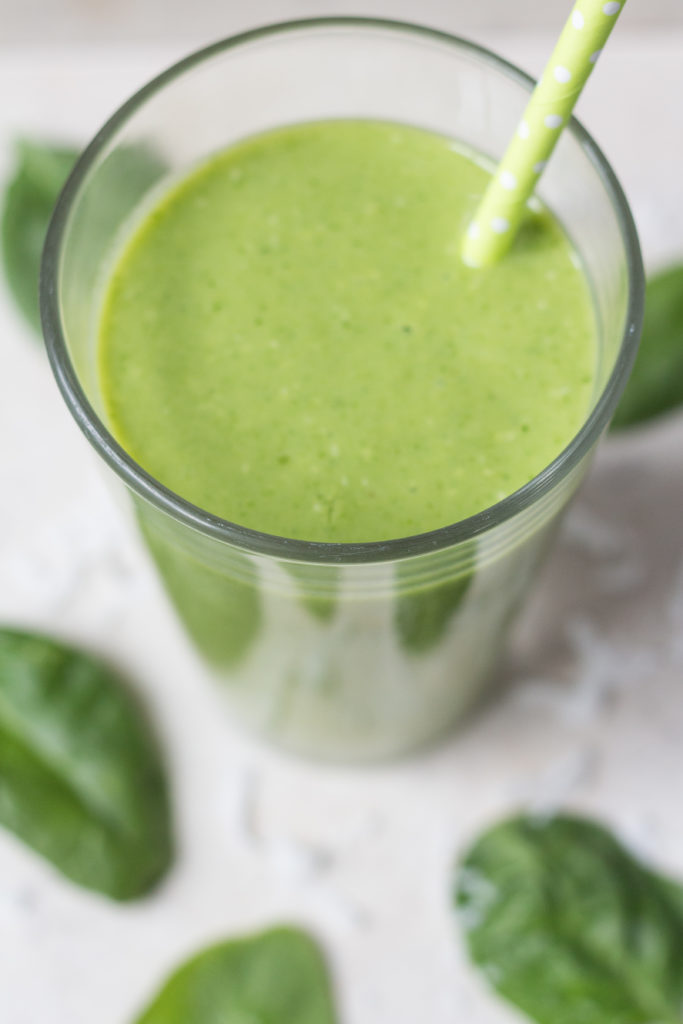 7. Tropical green smoothie
You can't go wrong with green smoothies for St. Patrick's Day, especially as a healthy option for breakfast or a snack. I'm sharing my own recipe for tropical green smoothies with pineapple, mango, and coconut. Pineapple and mango is one of my all-time favorite fruit combinations for smoothies, and I love the texture and flavor that shredded coconut adds.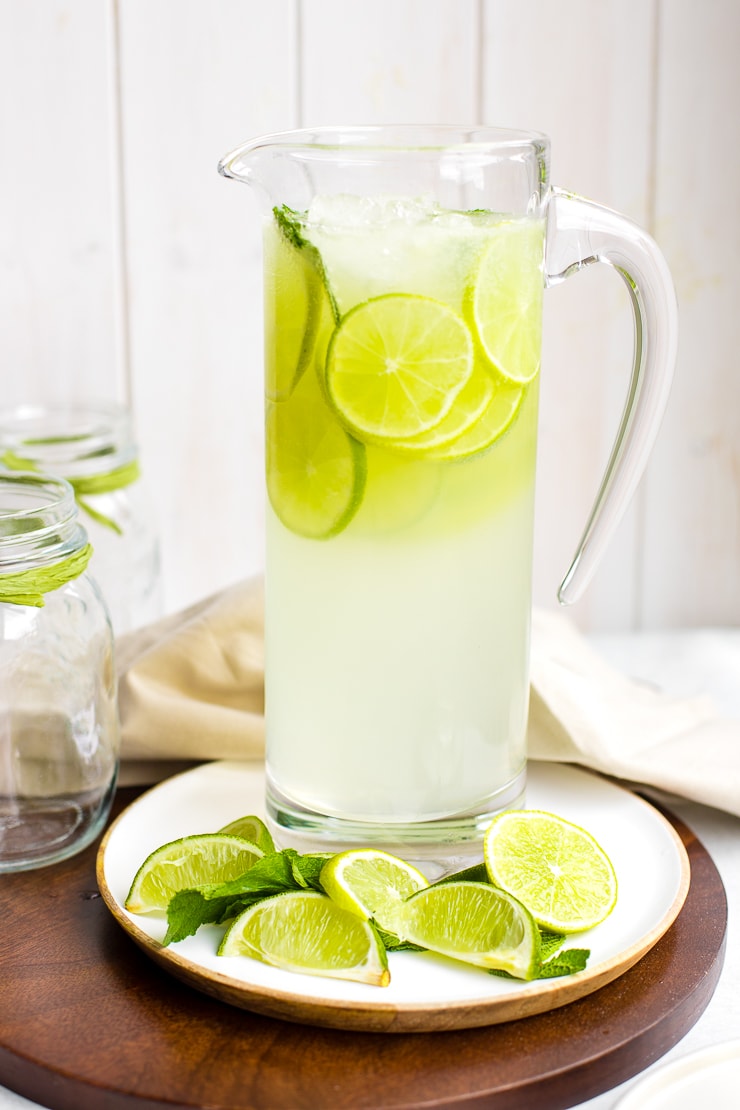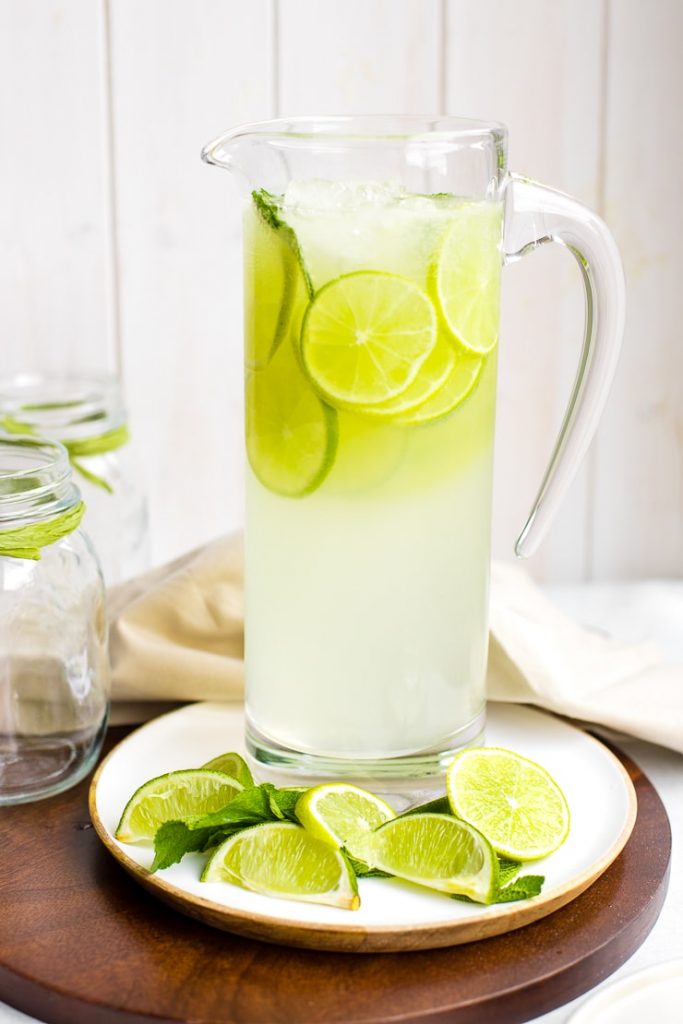 8. Sparkling limeade
Nourish and Fete's sparkling limeade is so simple and has a refreshing lime flavor. When you want to mix up your routine from lemonade, homemade limeade is ideal. Of course, lime is the way to go for St. Patrick's Day, too. Garnish it with plenty of lime slices and fresh mint sprigs.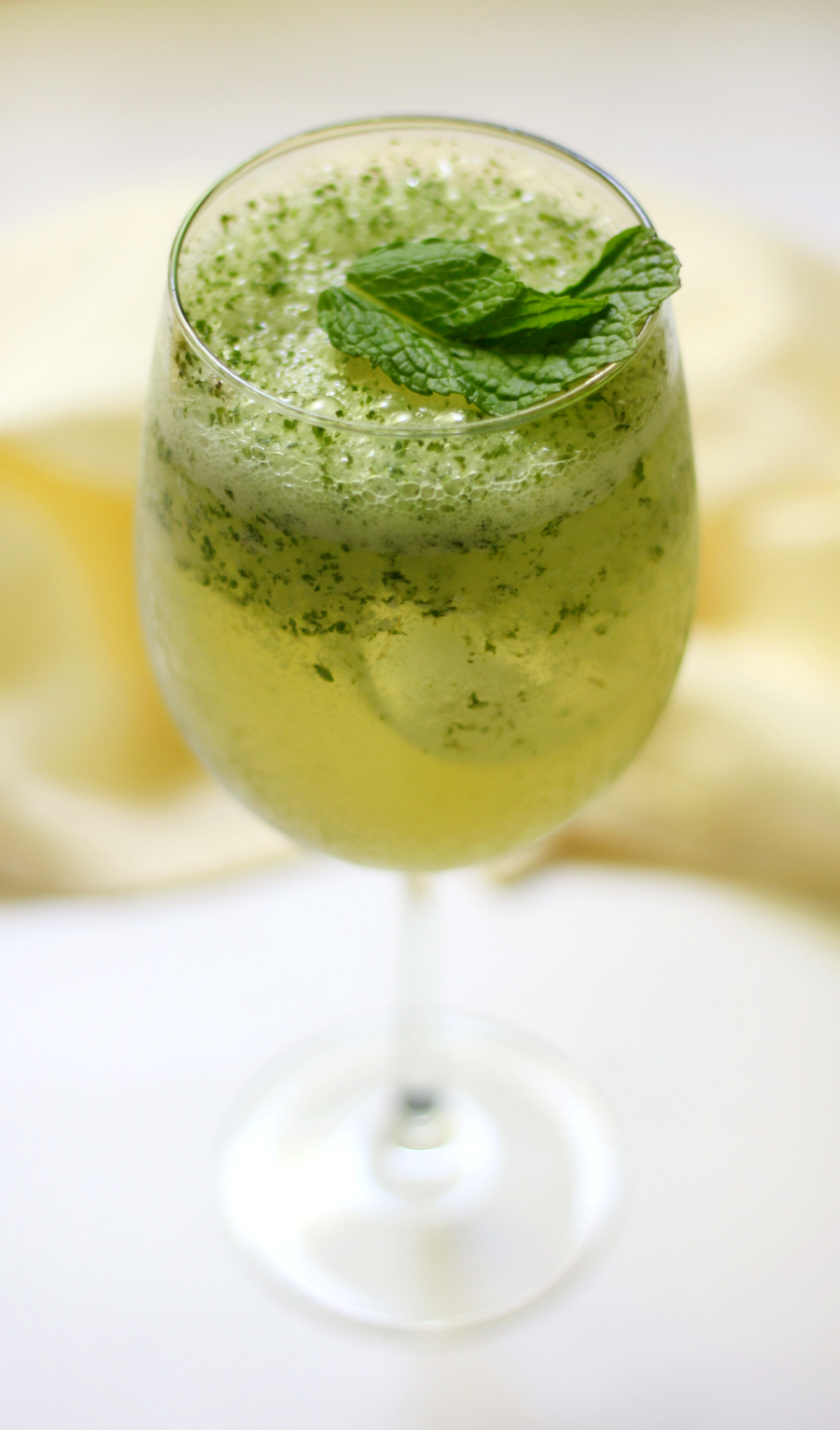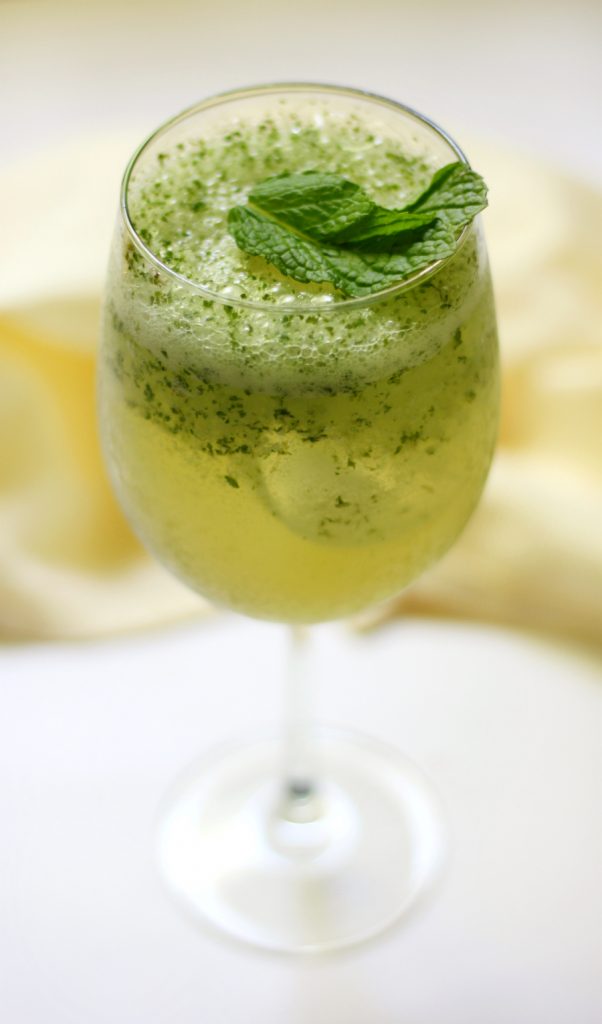 9. Frosty coconut mint green tea mocktail
Strength and Sunshine's frosty coconut mint green tea mocktail is so ridiculously easy and tasty. Once you've made it, you'll be spoiled and will want to have one every day instead of drinking your regular cup of green tea. It's the perfect little treat for St. Patrick's Day.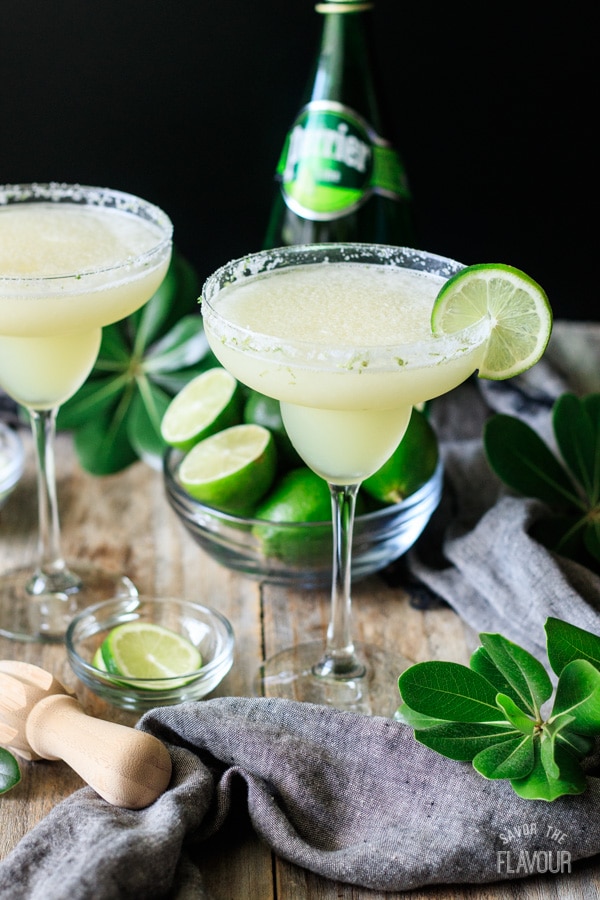 10. Frozen virgin margarita
Savor the Flavour's frozen virgin margarita offers an amazing depth of flavor with lemon, lime, and orange juice. You finish off the drink with orange bitters, simple syrup, crushed ice, and lime mineral water. Without alcohol, the fruit flavors stand on their own, creating a unique refreshing frozen drink.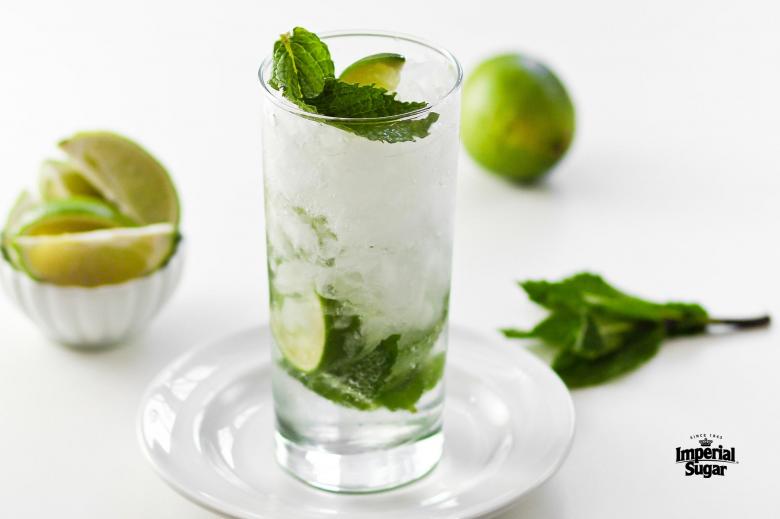 11. Mint mojito mocktail
Confessions of a Cookbook Queen's mint mojito mocktail is another twist on a classic alcoholic drink where you won't miss the alcohol at all. It still has all of the mint and lime flavors that you want in a traditional mojito.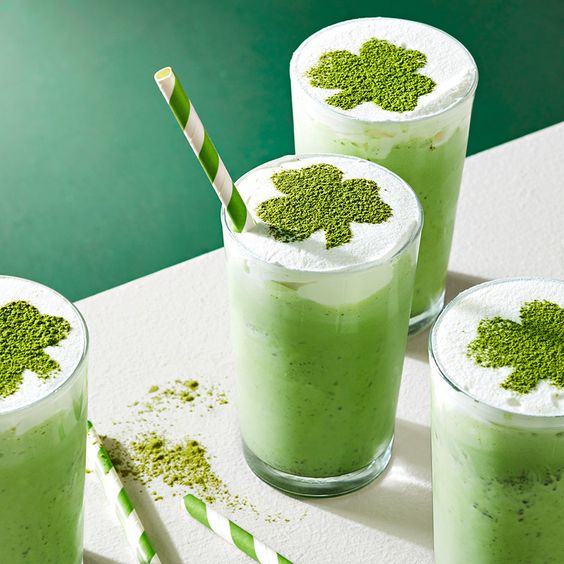 12. Mint matcha milkshake
The addition of matcha to Better Homes and Gardens' mint matcha milkshake is a simple twist on a classic mint milkshake recipe. I really love the matcha shamrocks on the top of the milkshakes.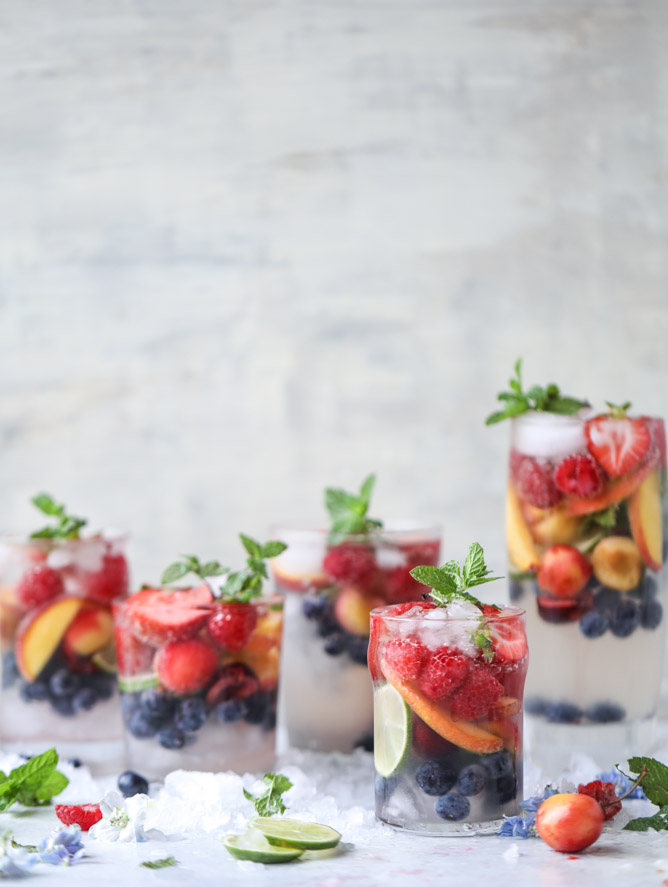 13. Rainbow coconut water spritzers
I love How Sweet Eat's rainbow coconut water spritzers for St. Patrick's Day because you have the rainbow aesthetic without making artifically-colored, overly-sweet drinks. You can customize them any way you like with different fruits. Regular seltzer water is great, and lets the coconut water shine. But you can also take the drink up a notch with flavored seltzer.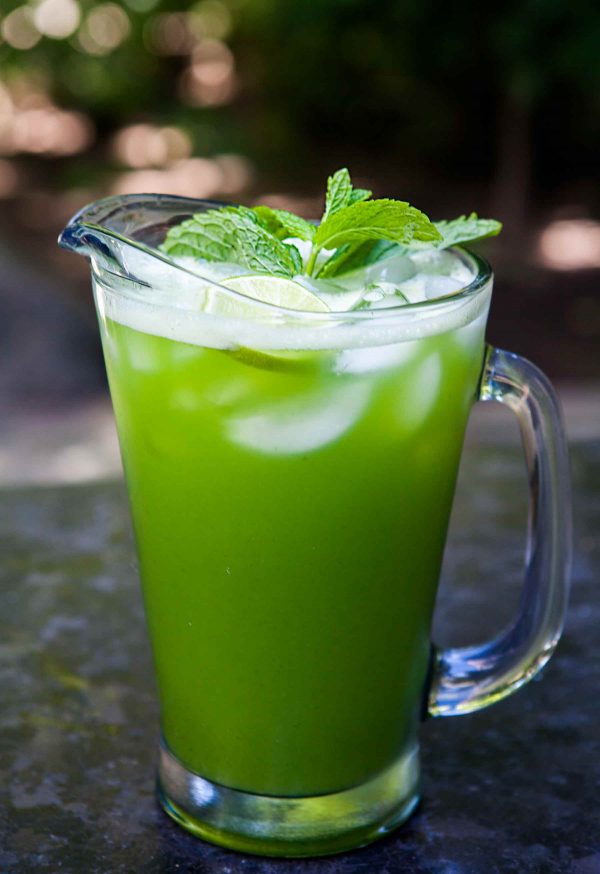 14. Cucumber lime mint agua fresca
Agua fresca is one of the best drink inventions ever. There are endless possibilities for customizing the flavor pairings and adding in fresh herbs. Simply Recipes' cucumber lime mint agua fresca has the prettiest green color for St. Patrick's Day.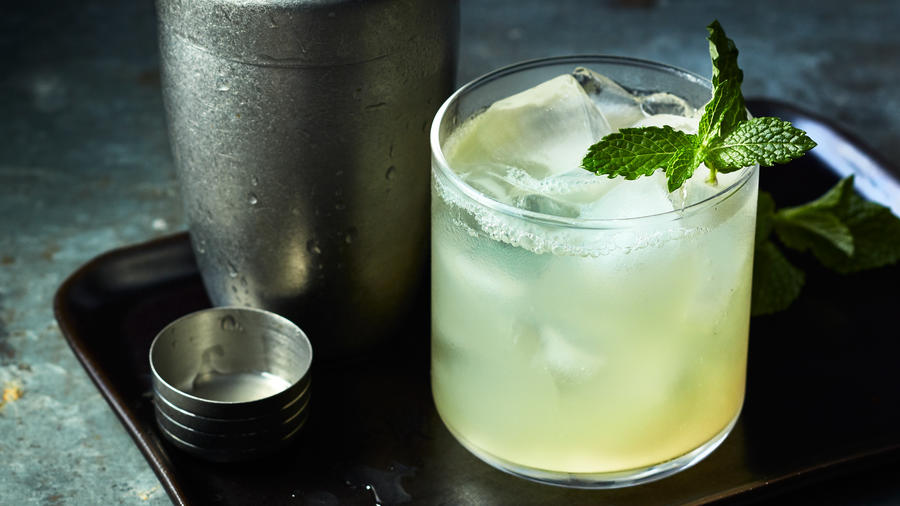 15. Pear tree mocktails
Sunset's pear tree mocktails are a nice option for people looking for cocktails without alcohol for St. Patrick's Day that don't involve mint. The combination of pear juice and lemon-lime juice makes for a sweet, slightly tart drink.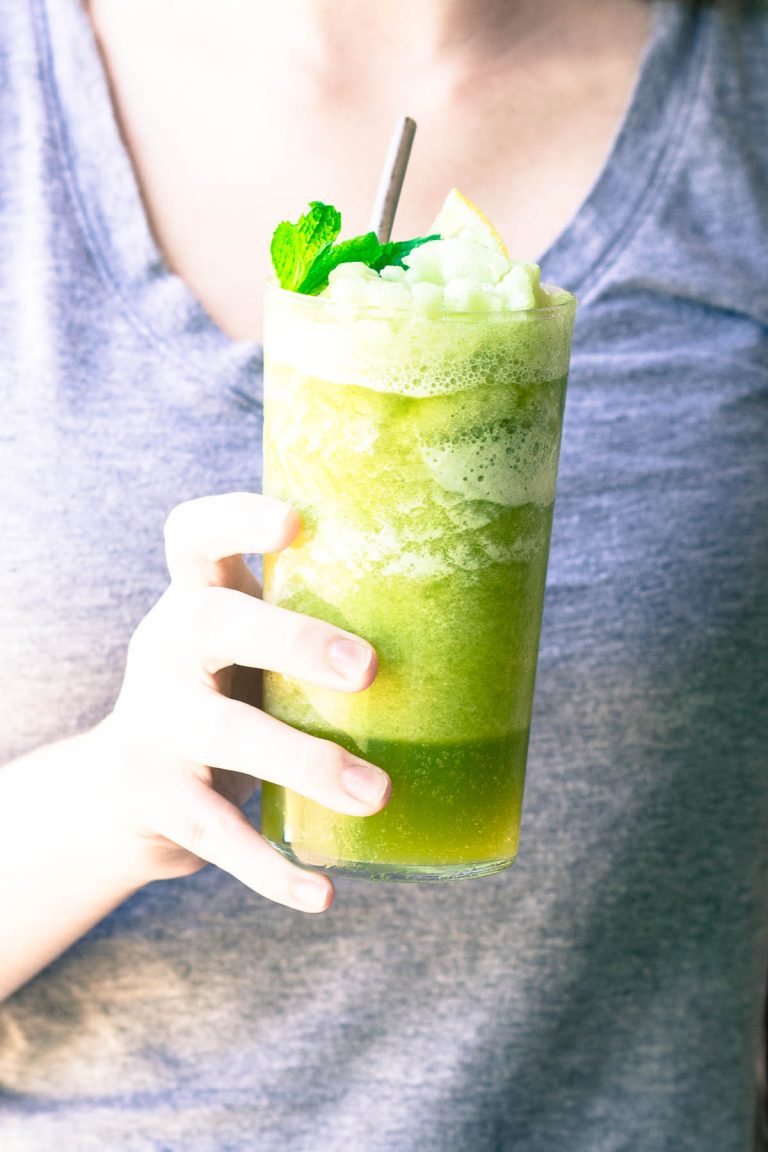 16. Frozen mint lemonade
How gorgeous is The View From Great Island's frozen mint lemonade? Limonana is the Middle Eastern version of lemonade. It's one of the most refreshing drinks you'll ever have. The color makes it a perfect pick for St. Patrick's Day.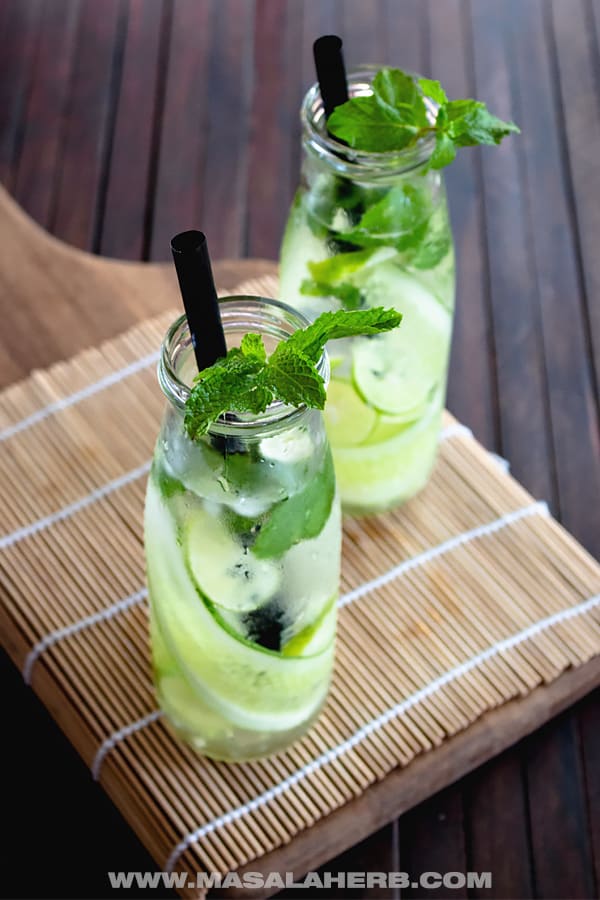 17. Lemon cucumber mint water
Fruit and herb-infused water is guaranteed to impress at any party. Even when people are drinking for St. Patrick's Day, they'll appreciate having Masala Herb's lemon cucumber mint water to rehydrate in between green beers and cocktails.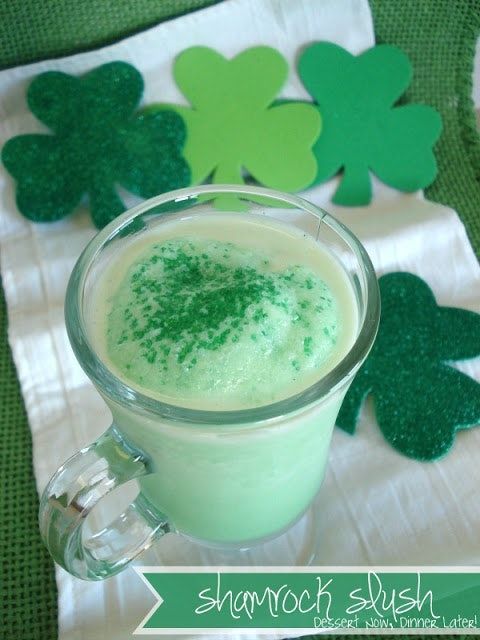 18. Shamrock slush
Dessert Now, Dinner Later's shamrock slush is the perfect St. Patrick's Day mocktail for those who really love lime and also want an ice cream drink. You get a strong punch of lime flavor with sherbet, limeade concentrate, and lemon-lime soda. The slush is the prettiest green color, too.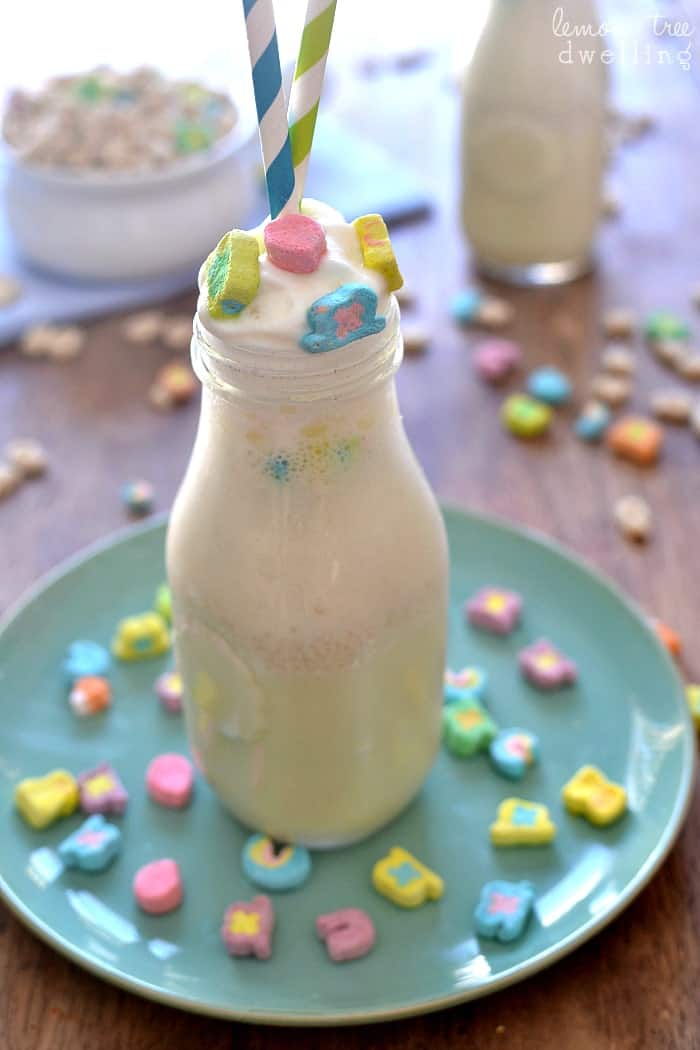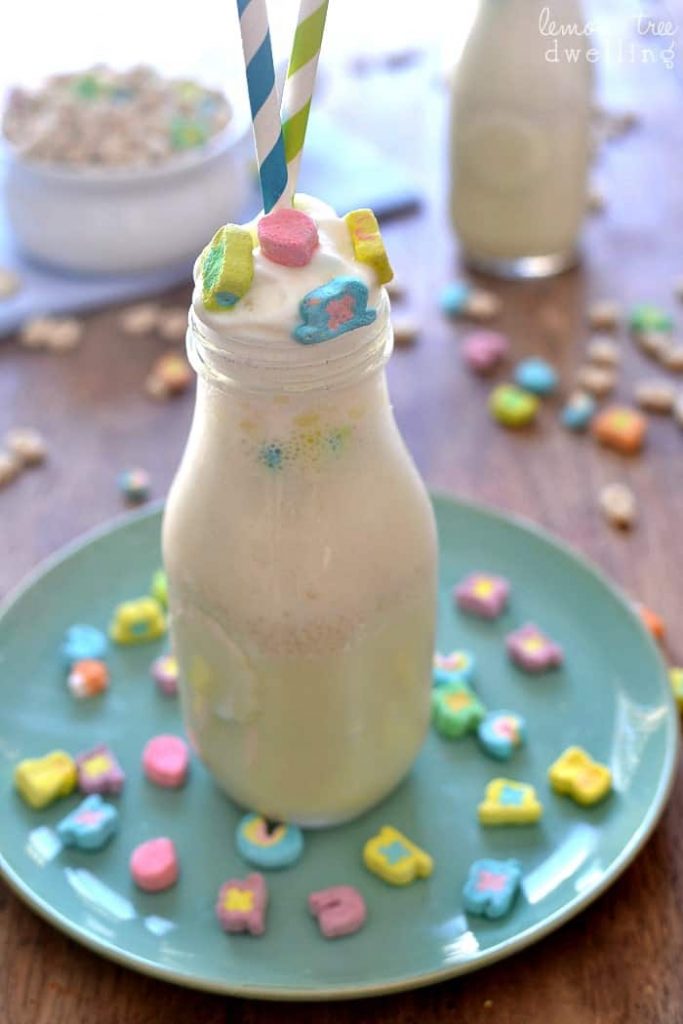 19. Lucky Charms milkshake
Lemon Tree Dwelling's Lucky Charms milkshake is a great throwback to childhood and drinking the milk at the bottom of the cereal bowl. It makes for a special snack or dessert for St. Patrick's Day that everyone will enjoy.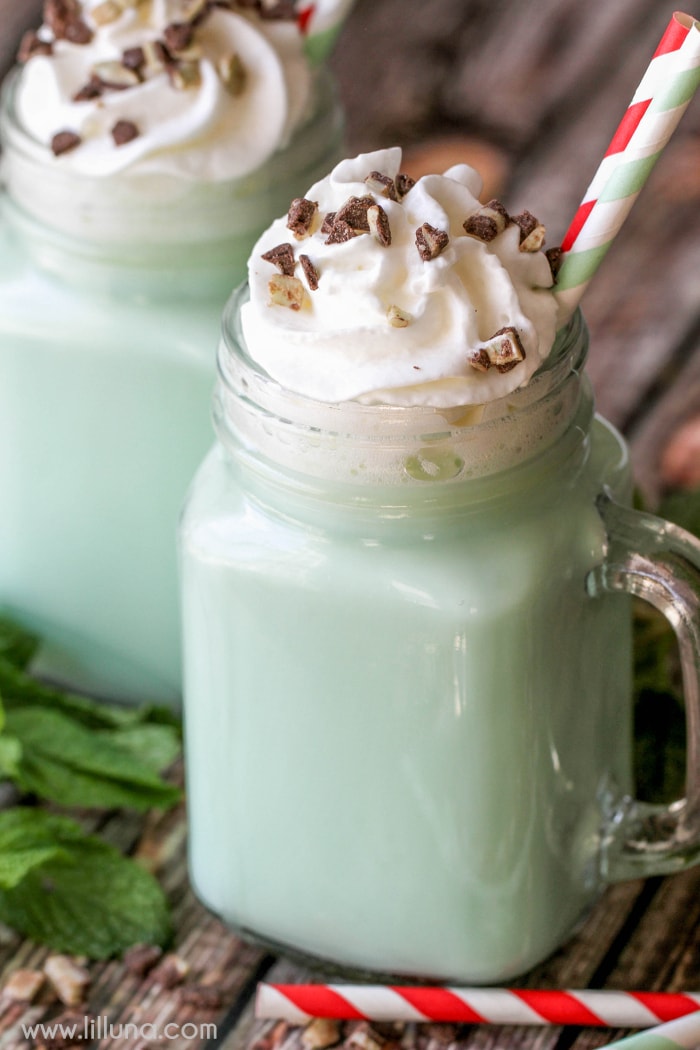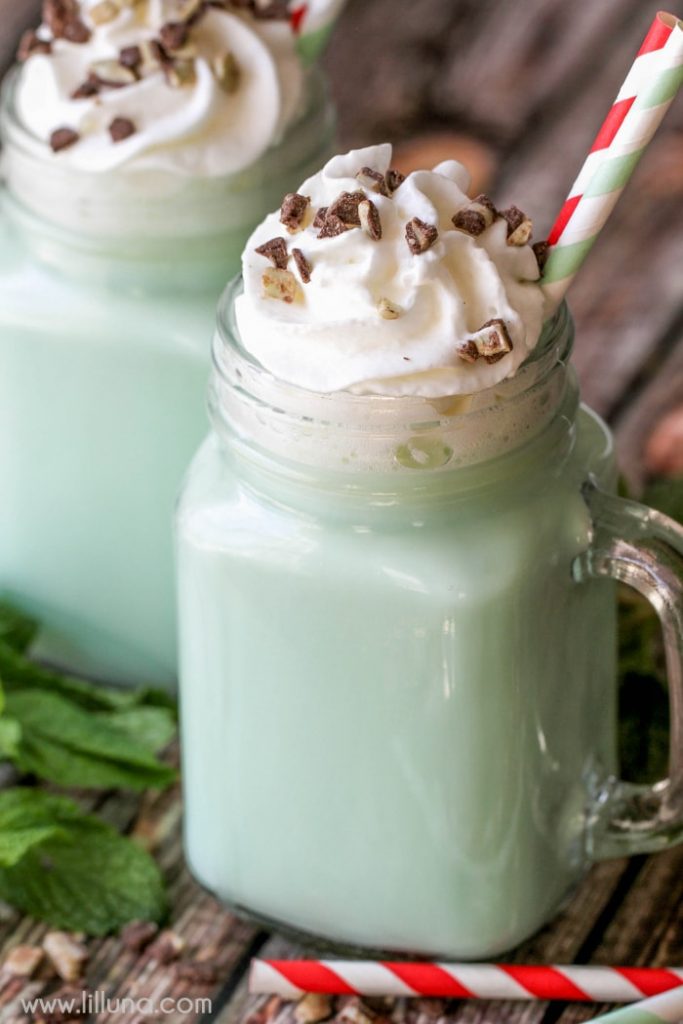 20. Mint white hot cocoa
If you live in the Midwest as I do, you know that the weather is very likely to be cold on St. Patrick's Day. As such, Lil' Luna's mint white hot cocoa may be in order for the holiday. I tend to prefer milk or dark chocolate for cocoa, but you'll get a much prettier green color with white chocolate, which is nice for St. Patrick's Day.
What are your favorite non-alcoholic drinks for St. Patrick's Day?
Are there drinks I didn't include here? I'd love to hear about your go-to mocktails!
Pin this post for easy access to the non-alcoholic drinks for St. Patrick's Day later!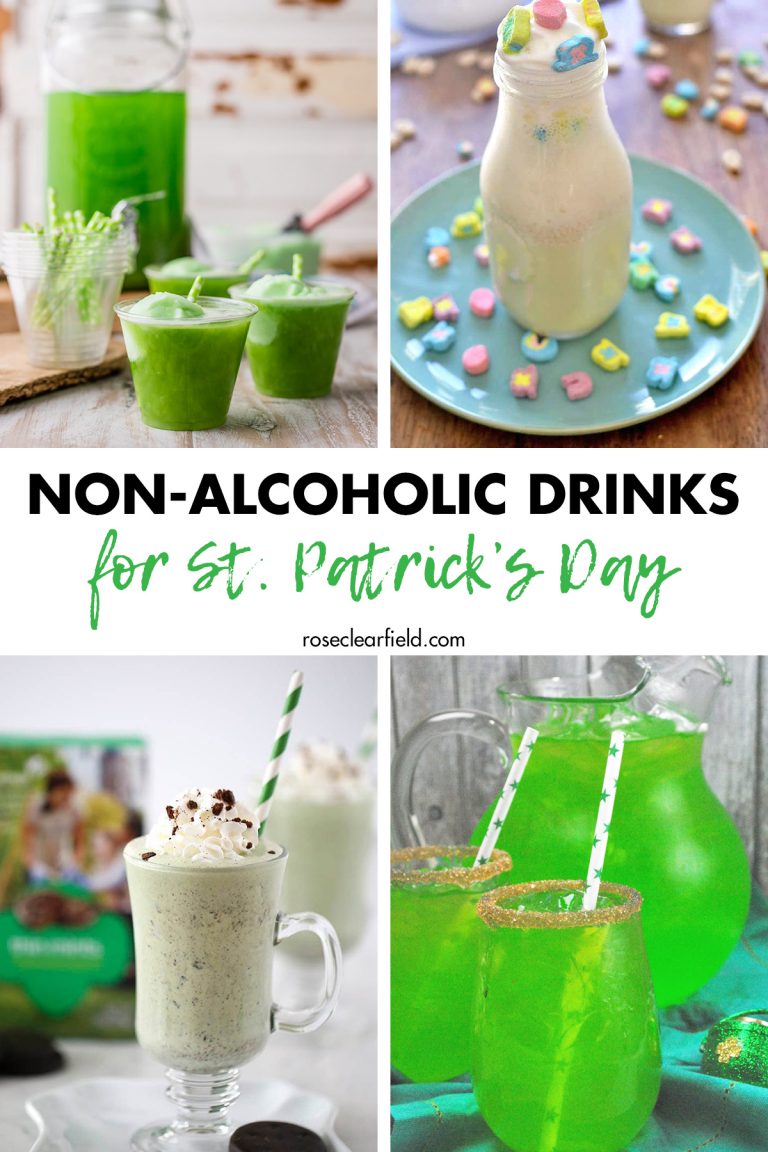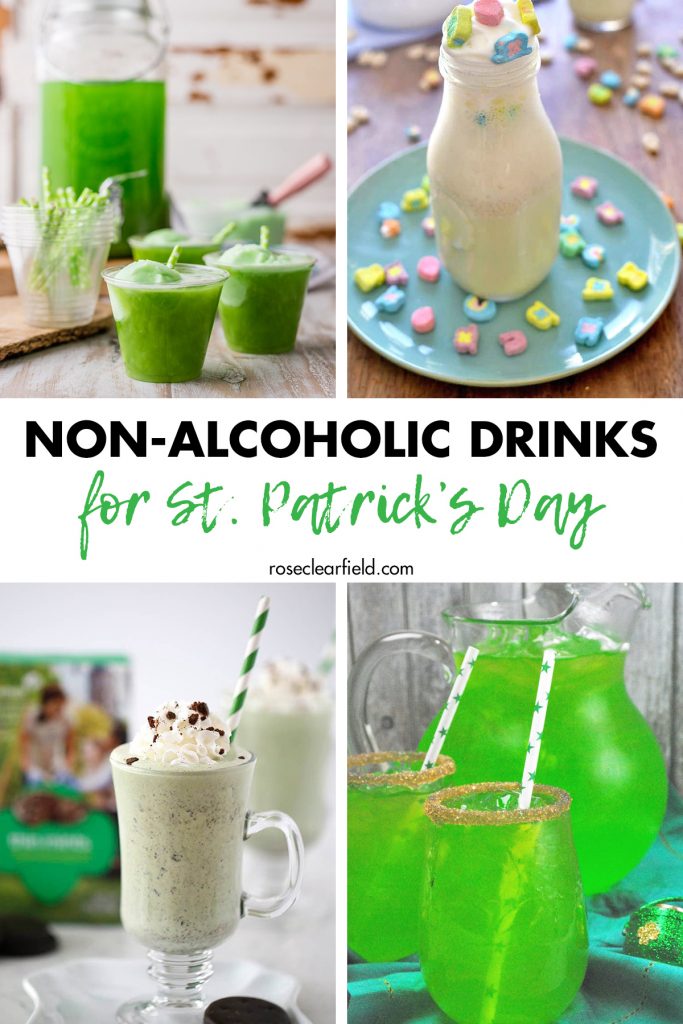 More non-alcoholic drinks:
More St. Patrick's Day resources: