Put together a fabulous Valentine's Day gift basket at Target!
Yes, Target comes through as always. Our favorite store has everything you need to make a wonderful for her gift basket. I've included a wide range of my staple Target gift picks to help you create a Valentine's Day gift basket for a significant other, mom, niece, teacher, and more.
Candles
Right now I have two go-to candle picks at Target, both for gifts and myself. The first is something from the Nature's Wick line. They switch out the Nature's Wick scents pretty regularly, which means that my favorites don't always stick around. My current top pick from Nature's Wick is Apple Leaf. Otherwise, I tend to go for earthy and rich scents, such as Leather Bound, as opposed to sweeter scents, such as holiday blends. The second is…pretty much anything from the Hearth and Hand line. My current favorite is Marine Moss, which is available in a tin container or glass container.
Nail supplies
Yes, I'm always a sucker for new nail polish because apparently part of me is still about 16 years old. I have yet to gift nail supplies and not get a positive response, so I know I'm not the only one. If I'm putting together a manicure/pedicure kit, I like to include high-quality base and top coats. Then I choose one classic color, like Muchi, Muchi, and then one fun polish, often something sparkly, like Set in Stones. Depending on the recipient, sometimes I include a sapphire board or a pedicure essentials mini kit.
Hand cream
I know, I talk about hand care in every gift guide and elsewhere, too. I get very dry hands in winter, and hand care is a big part of my daily routine through a lot of the year. My staple Target hand care gift pick is Burt's Bees almond & milk hand cream. Burt's Bees has a few other hand creams at Target as well. Target also carries Weleda Skin Food, which is a really amazing product. I alternate Burt's Bees and Skin Food at night in the winter. If you want something really basic but fantastic quality, check out Neutrogena Norwegian formula hand cream.
Other pampering supplies
I love picking up one or two more pampering items to fill out a gift basket. A face mask is always a good option, such as the Unscented Nugg Revitalizing Face Mask or the Unscented Avatara Even Out Face Mask (there are more varieties of both of these brands). An Epsom salt and essential oils blend is really nice, too. Not surprisingly, Hearth & Hand has a few bath salts as well. If you want a higher end pampering item, I would go for something like the Pixi skintreats overnight glow serum concentrated exfoliating gel. I would never buy something like this for myself but would love receiving it as a gift.
Fuzzy socks/slippers
Target has a handful of cute Valentine's Day fuzzy socks designs as well as a mix of neutral and winter-themed fuzzy socks. Search women's fuzzy socks to see all of their currently available options.
There are two women's slipper styles at Target that I absolutely love. I own similar models of both of these slippers and wear them all the time at home through most of the year. The first is moccasin slippers. Moccasin slippers have such a classic aesthetic and are so comfortable and extremely durable. The second is slippers from the Dearfoams line. My favorite Dearfoams model sells out quickly every year, usually before Christmas. So the selection is a bit limited by Valentine's Day. But I really like the Dearfoams design that I've linked here, too.
Sweet treats
You can't put together a Valentine's Day gift basket without something sweet right? My go-to sweet treat from Target these days is Skinny Dipped almonds. You can find them elsewhere (I've ordered them from Thrive Market), but Target tends to have the best selection/availability. I'm partial to the espresso flavor. You can't go wrong with any of the flavors, though. I also love Coffee Nut M&Ms, which seem to be exclusive to Target. Honestly they're the only M&M worth eating on their own besides Peanut Butter M&Ms in my opinion (I love all M&Ms in cookies).
My final treats gift pick from Target is Justin's dark chocolate peanut butter cups. I loved all things Reese's growing up, and Justin's peanut butter cups take chocolate/peanut butter to another level. They're available in milk chocolate, too.
Drink container
I use straw tumblers and stainless steel water bottles all the time, moreso than ever now that I have a kid. They're perfect around the house or on the go. I love classic aesthetic of this stainless steel straw tumbler. If you want more options for straw tumblers, I would look in store. There are usually quite a few to choose from there. Online selection is pretty limited.
For hot beverages, you can't go wrong with the Contigo Autoseal stainless steel insulated travel mug. Contigo is a great brand, and the Autoseal technology is awesome. I love the purple shade I've linked here, but it's available in black and blue as well.
Tea
My absolute favorite tea for many years was Tazo Chai black tea. I don't drink it quite as often these days, but it's still one that we always have on hand. I highly recommend it to anyone who likes black teas. My other favorite Tazo Chai pick right now is pumpkin spice. Another black tea that we love and actually drink more than the Tazi Chai black tea these days is Bigelow Vanilla Chai.
[Disclaimer: I am a huge fan of Target and love sharing my favorite Target items. Target didn't sponsor me to write this post. I was not paid to promote any specific items in this post. The product links are affiliate links. Thanks for your support!]
Shop the Valentine's Day Target gift basket: for her guide!
Are there any items you would add to your Valentine's Day Target gift basket for her?
I'd love to hear about your favorite for her gift picks from Target!
More for her gift guides: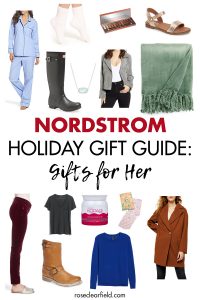 Nordstrom Holiday Gift Guide: For Her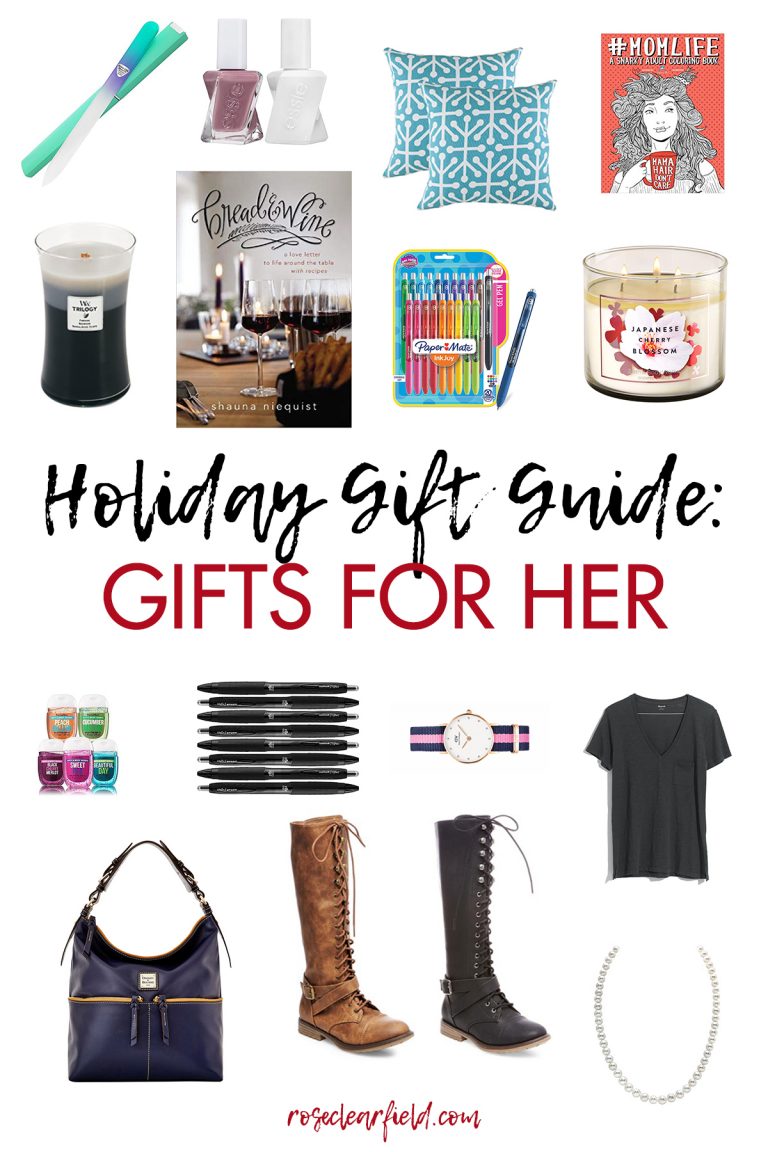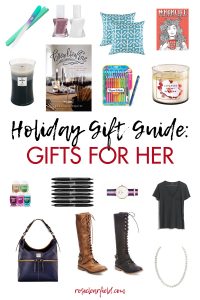 Holiday Gift Guide: Gift Ideas for Her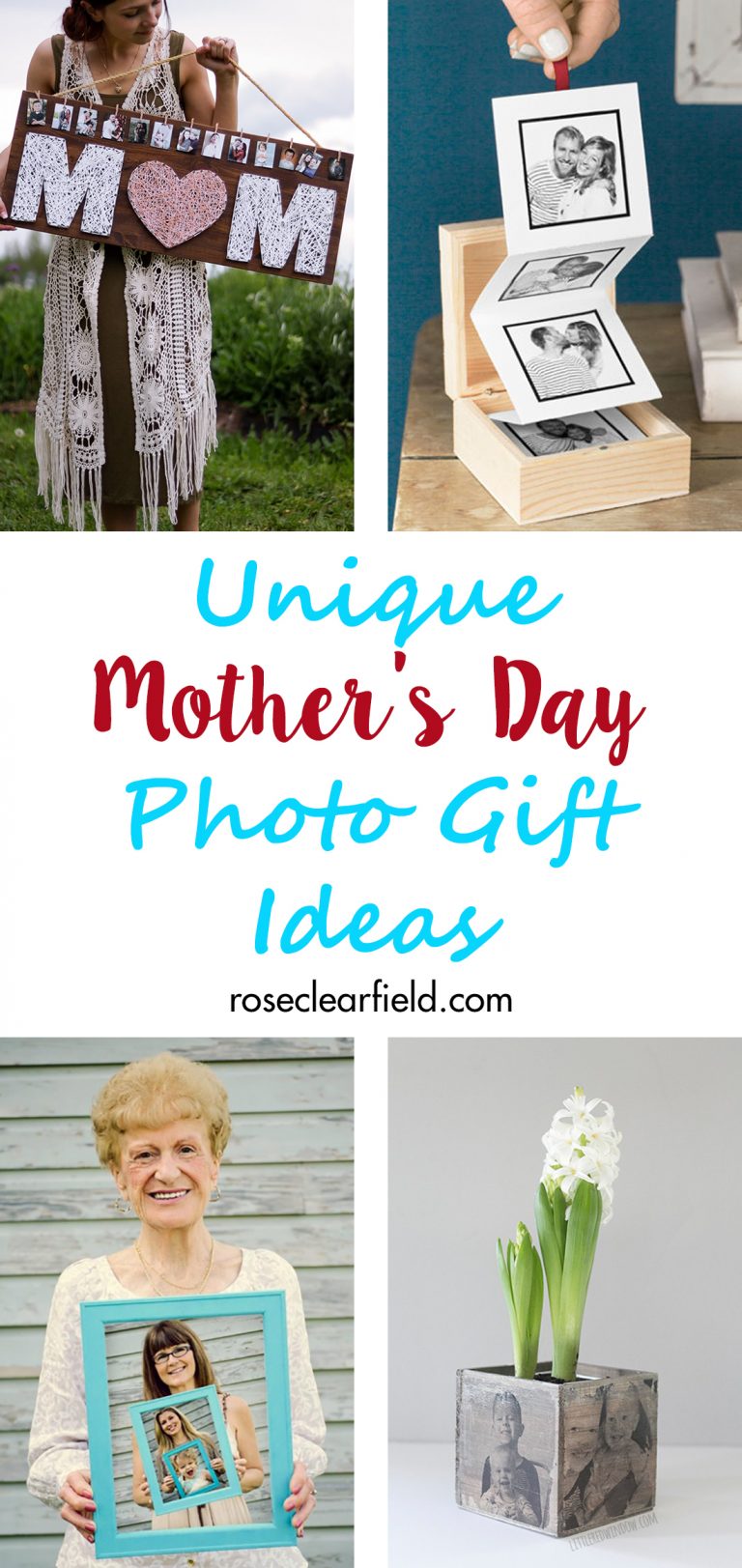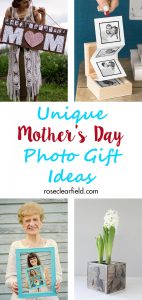 Unique Mother's Day Photo Gift Ideas