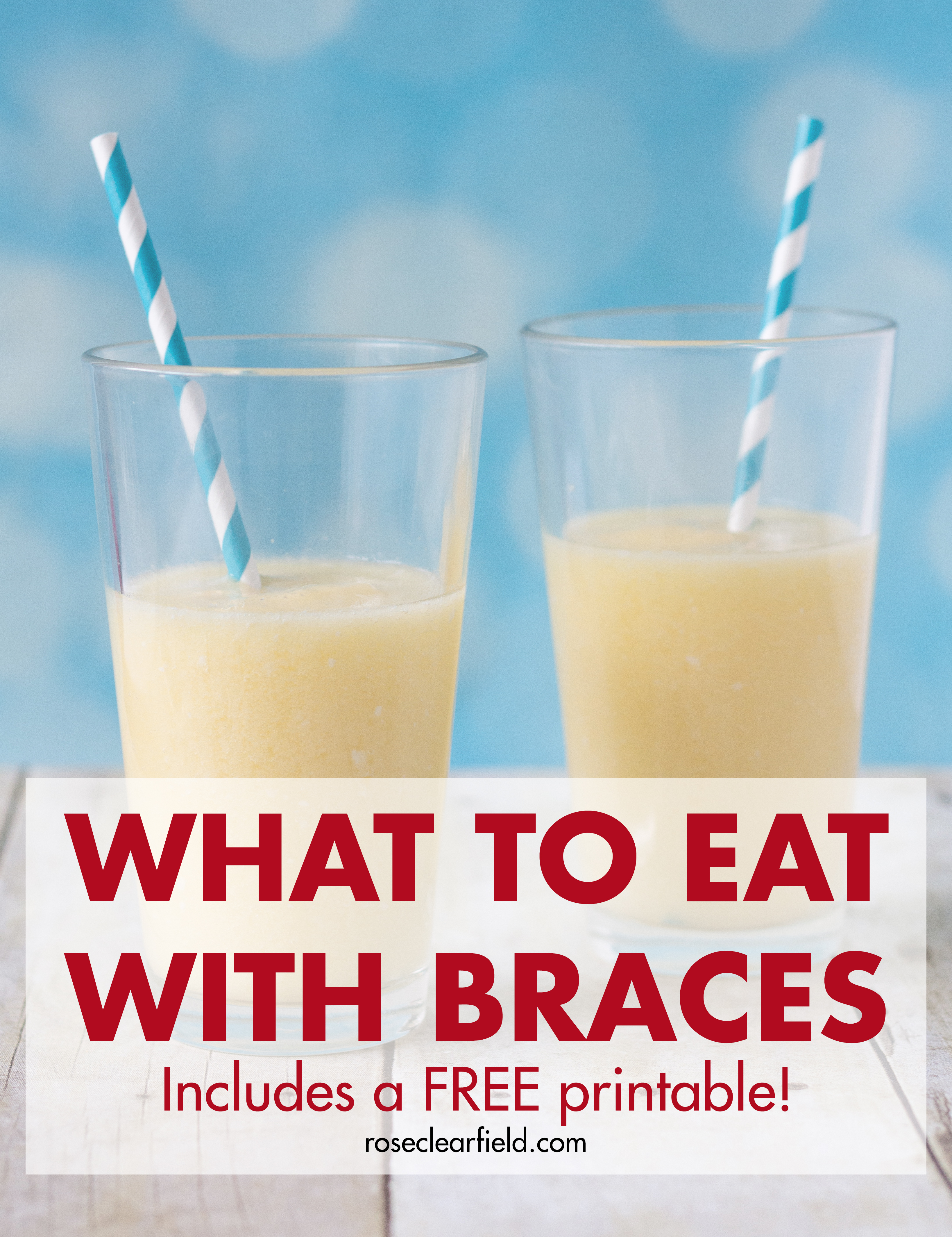 Hands down, one of the toughest aspects of having braces is eating.
When you get braces, they tell you it will be rough for a week. You'll be advised to take Ibuprofen as needed, cut up your food, and chew with your back teeth. After a week, you should more or less be back to normal, with minor setbacks after adjustments.
Maybe for some people, this time frame and advice is accurate. I understand that pain is different for everyone. I'll be blunt: for me, the time frame and advice were a complete lie. I didn't need a lot of Ibuprofen. But eating was really rough. I cut up most of my food and avoided a number of foods altogether for months. It took me somewhere between four and six months to get back to 90% normal eating. After that, I still had week long setbacks after almost every adjustment.
As such, I'm keeping it real about what to eat with braces and providing advice that I didn't get and haven't found elsewhere. I'm also including a brief list of foods to avoid. Additionally, I have a free printable to help you keep planning interesting, healthy meals and snacks with braces, especially during those early weeks.
What to eat with braces: best food recommendations
Yogurt
Yogurt is a great breakfast or snack option. Usually I'll have yogurt as a late afternoon or before bedtime snack. During the early months with braces, yogurt is a great supplement for any meal. I highly recommend finding a few yogurt flavors you like and keeping them stocked. Right now my favorite brand is Chobani. I especially like the coffee & cream and coconut flavors. Keeping a large container of plain or vanilla Greek yogurt on hand is another good option. Then you can add the toppings of your choosing. With braces, honey and soft fruits (i.e., berries) are ideal choices.
Cottage cheese
Similar to yogurt, cottage cheese is a great breakfast or snack option or supplement for lunch or dinner. Again, honey and soft fruits make perfect add-ins.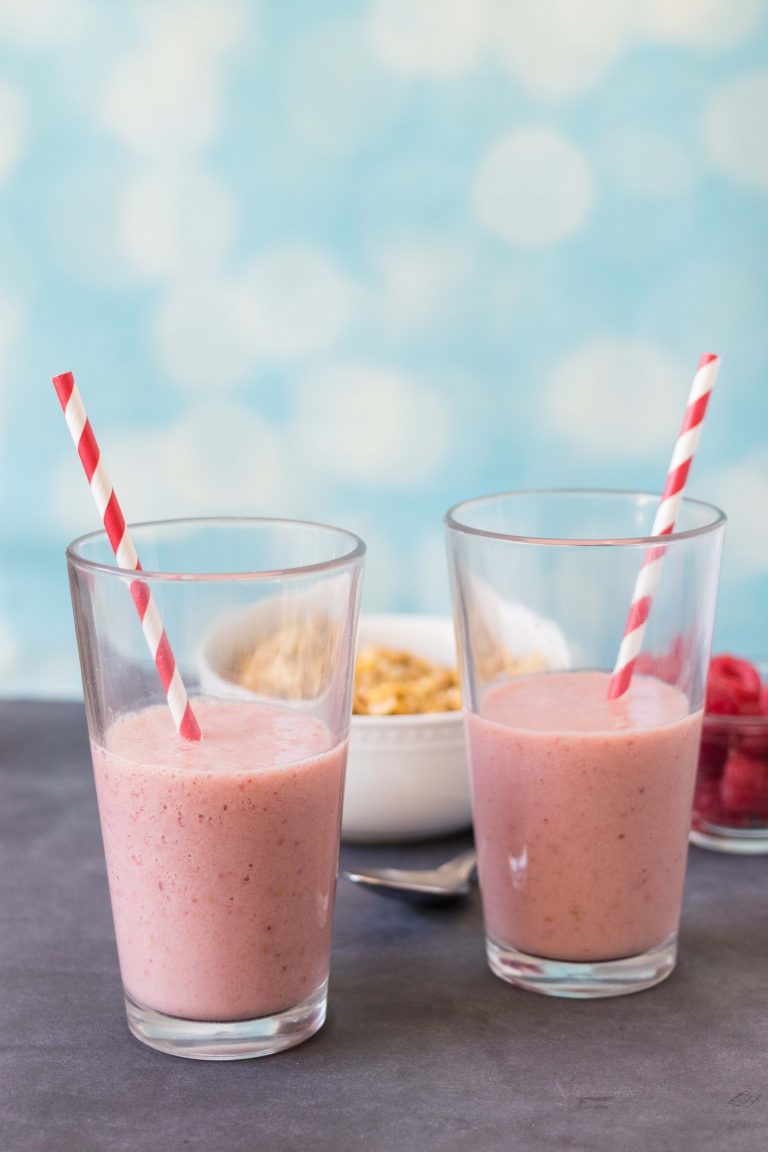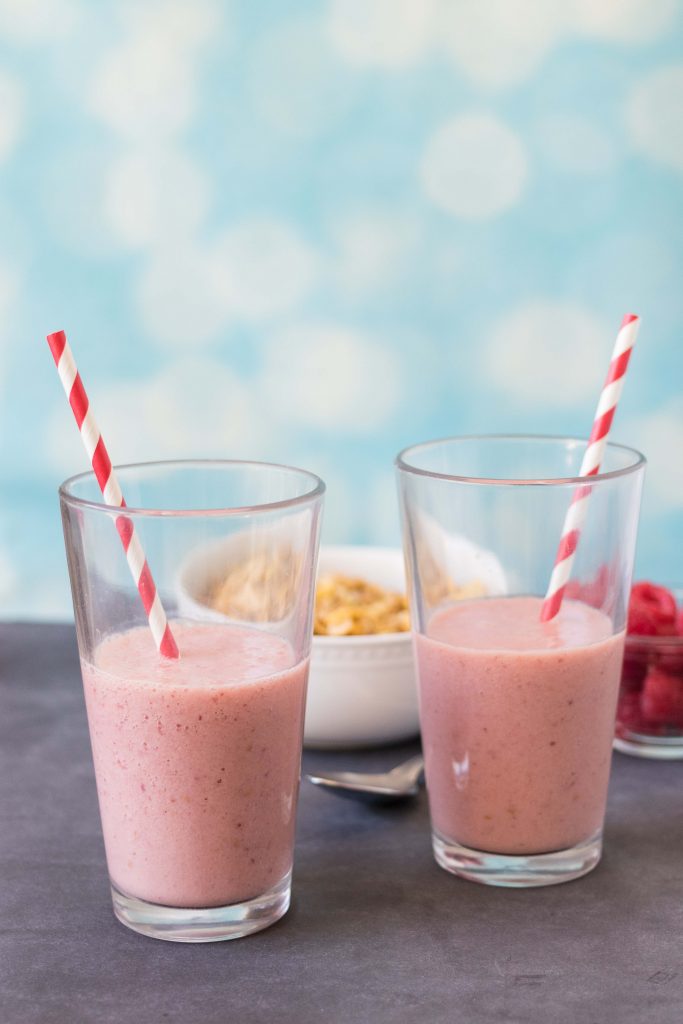 Smoothies
It's not a coincidence that I published two smoothie recipes during my stint with adult braces. Smoothies are a lifesaver for breakfast and will help you keep eating fruits and vegetables with lunch and dinner, too. I make a lot of single serving smoothies and love to make them with an immersion blender for minimal cleanup. Any blender works for smoothies. Find a few recipes you like, so you can rotate through them. I don't eat a ton of fruit and tend to do best with smoothies when I keep frozen fruit on hand.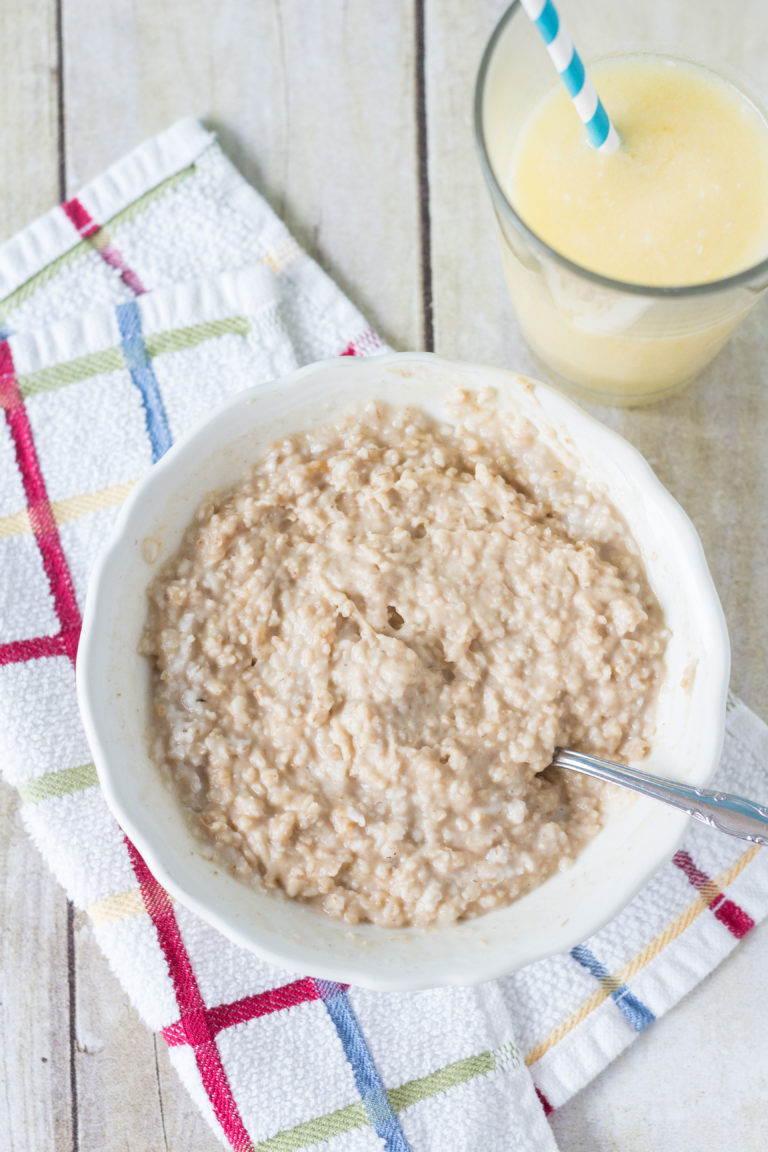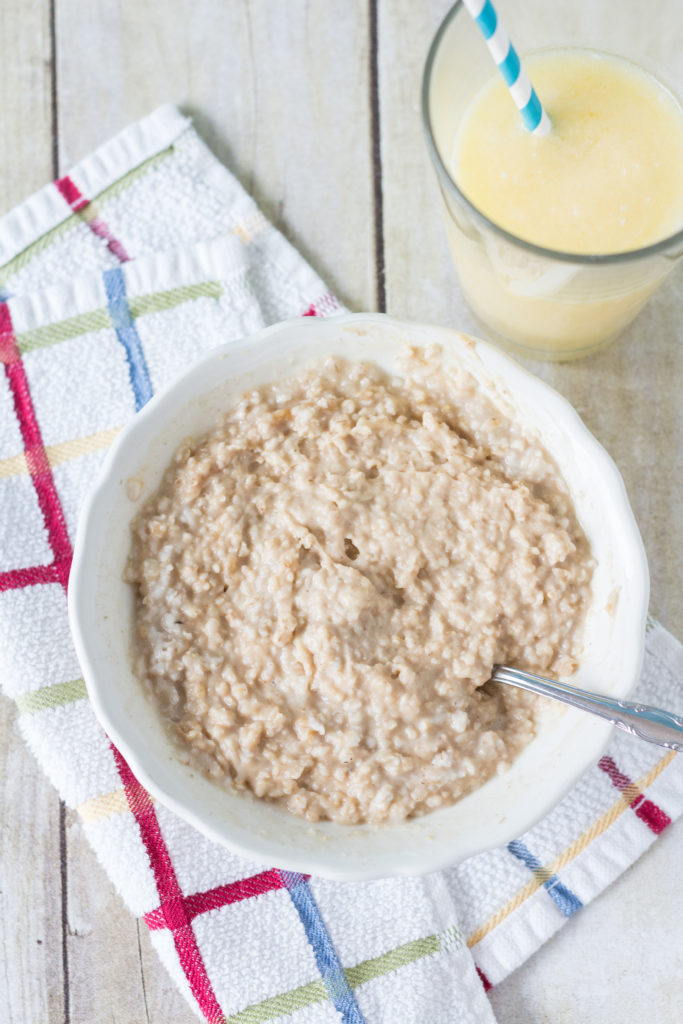 Oatmeal
Oatmeal is a nice choice for breakfast if you want something a little more substantial than a smoothie that doesn't require chewing. Even when you make oatmeal from scratch, it's so quick. Our go-to instant oatmeal is Better Oats Cinnamon Roll. Overnight oats are perfect if you like to prep as much as you can the night before. You can even make a batch for the whole week.
Scrambled eggs
Eggs are a great food to eat with braces. While pretty much any type of egg is soft enough to eat with braces, scrambled eggs are especially good for those early weeks. Scrambled eggs are quick and so easy to make. If you want to make another dish to go with scrambled eggs, pancakes and hashbrowns are good braces-friendly options. In time, toast works well, too. Avoid crusty breads, and cut up toast into bite-sized pieces as needed.
Sale
Pancakes
Pancakes do require some chewing but are much easier to eat than crusty breads and even French toast. There are lots of nutritious pancake recipes, such as zucchini bread pancakes and Greek yogurt blueberry pancakes, to keep you eating healthy with braces.
Potatoes and sweet potatoes
Mashed potatoes and sweet potatoes are the easiest potato dishes to eat with braces. My go-to sweet potato recipe is Jessica's lightened-up sweet potato casserole (leave off the topping during the early braces months). Baked potatoes also work well. As you get past the first few rough months, crispier potatoes such as hash browns, scalloped potatoes, and fries will be good, too.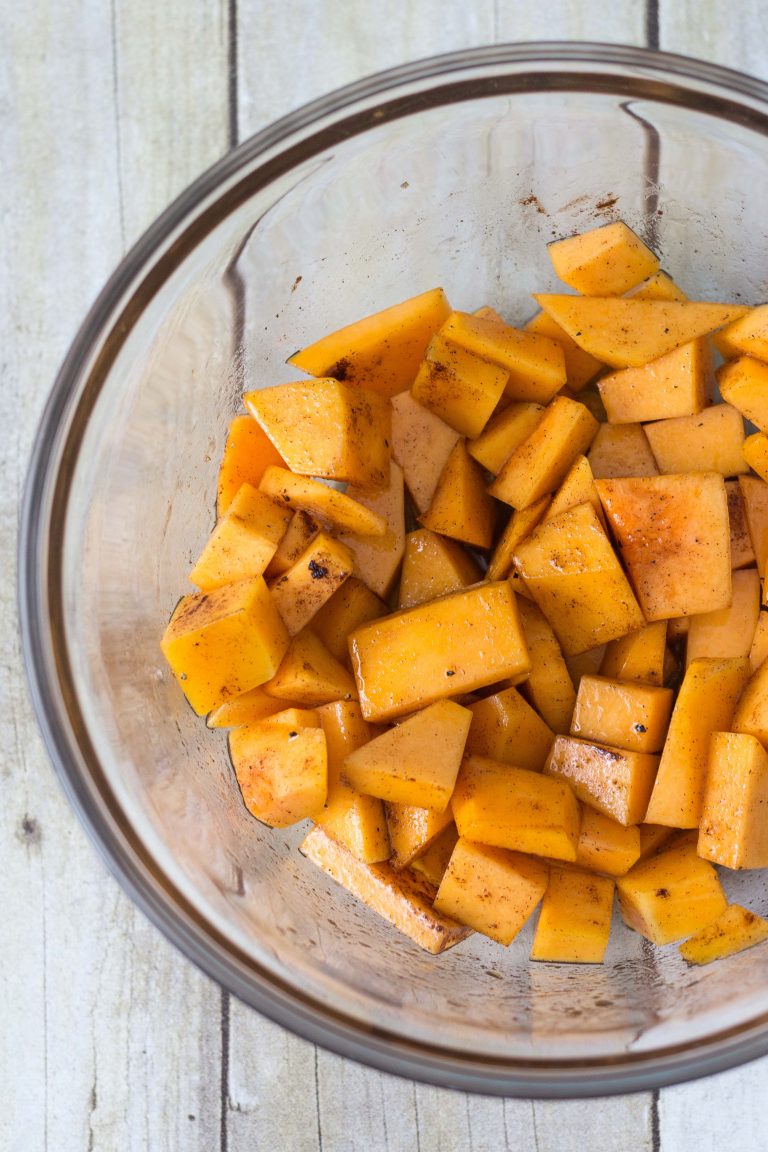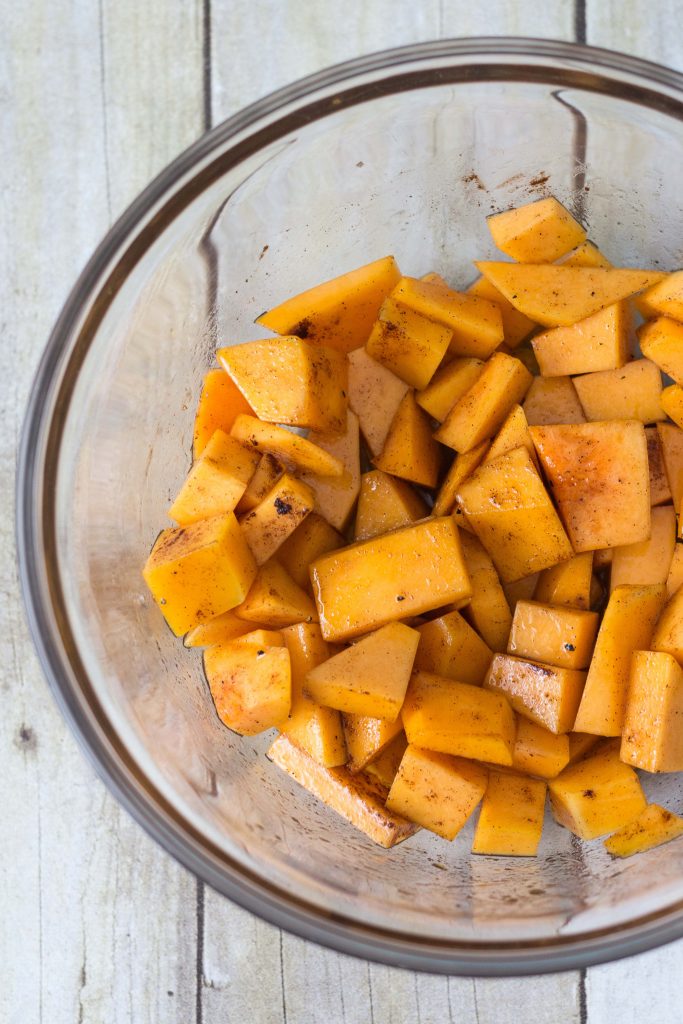 Squash
Similar to potatoes and sweet potatoes, cooked squash has a nice soft texture that's really easy on sore teeth. You can mash butternut or acorn squash just as you would mash potatoes. Roasted cubed butternut squash is perfect when you're able to do a little more chewing. Spaghetti squash is easy on the teeth, too. Roasted spaghetti squash with butter, parmesan, and herbs (I use basil!) is my favorite way to prepare it. Jessica's spaghetti squash parmesan sounds amazing, too.
Soft fruits
During the first few weeks with braces, I suggest getting most of your fruit intake through smoothies. Then you can slowly start adding back soft fruits, namely berries, kiwis, and bananas. From there, you can work your way back to fruits that require more chewing, such as pineapple and orange slices. Avoid fruits you bite into directly, such as apples and peaches. When you feel like your eating is back to normal, you may be able to eat these fruits cut up.
Applesauce
Similar to yogurt and cottage cheese, applesauce is a quick, easy, healthy food to keep on hand for snacks and breakfasts or to supplement lunches and dinners.
Peanut butter sandwiches
When you're past the initial pureed and super soft food stage, peanut butter sandwiches are a nice transition back to sandwiches. Choose a soft bread with easy to chew crusts, and don't be afraid to cut the sandwich up into pieces.
Pureed soups
During the first few weeks, stick to solely pureed soups, such as butternut squash and tomato. I recommend stocking up on a few store bought varieties you like or planning to make a big batch of homemade soup prior to getting braces or before an adjustment. In time, you'll be able to add chunkier soups into the mix. Chicken noodle soup, chicken gnocchi soup, and chicken and dumplings are good options.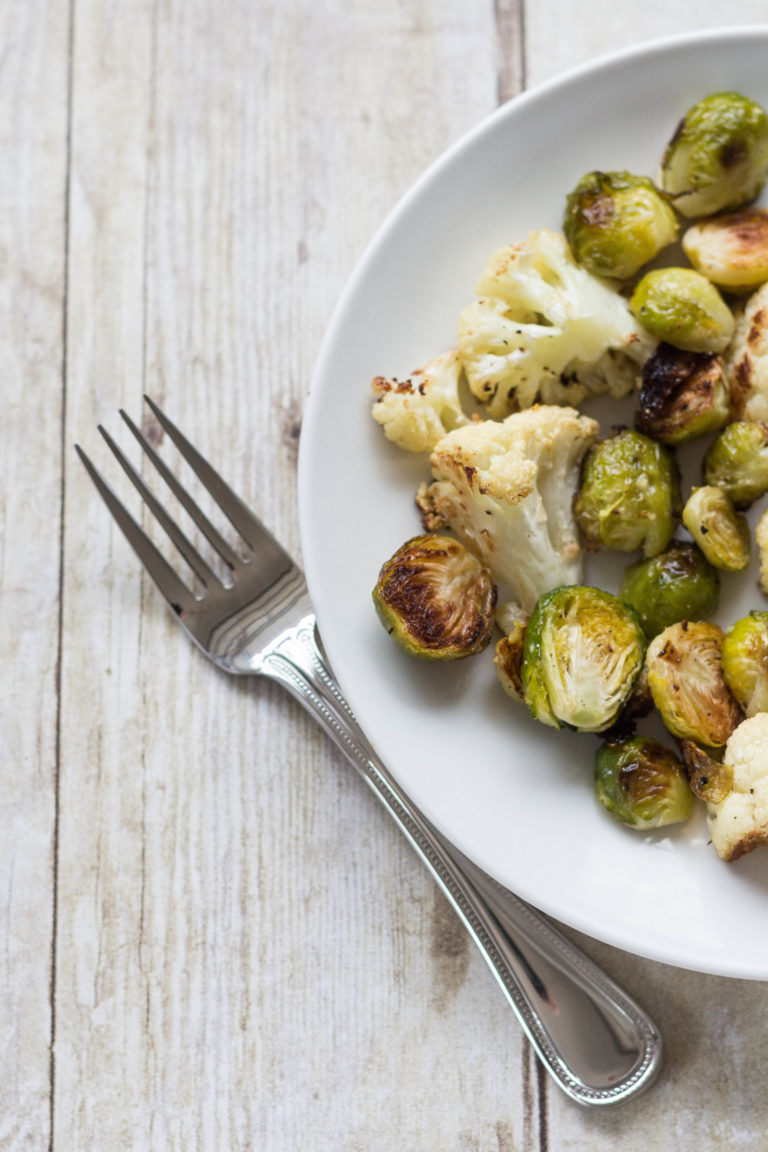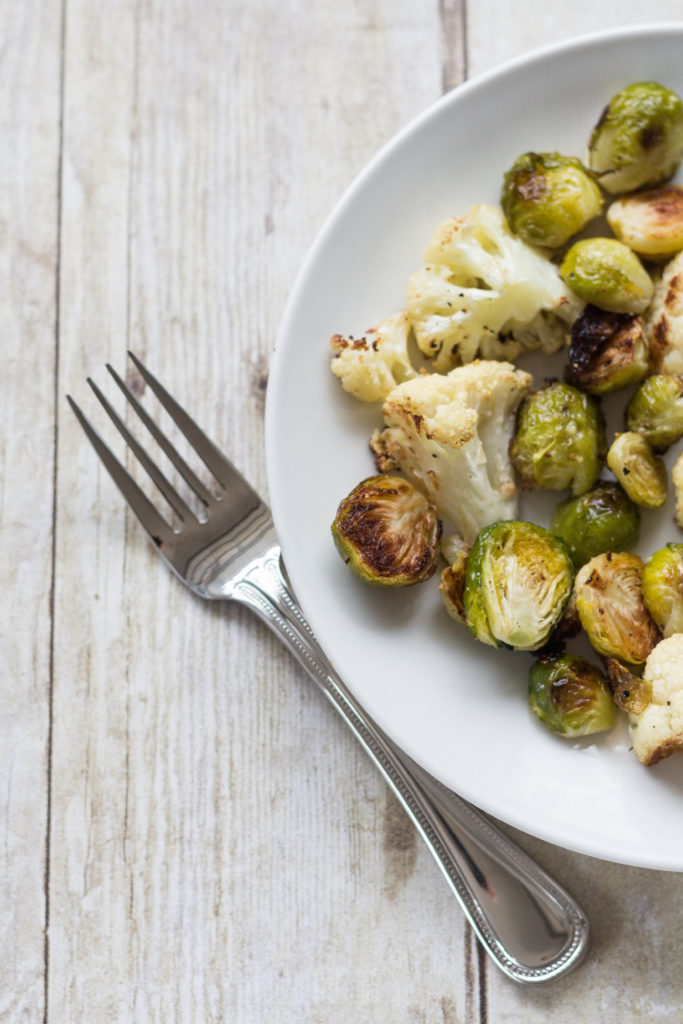 Roasted vegetables
It's not a secret that I love roasted vegetables. I've loved vegetables from a young age. But having braces definitely encouraged me to make more cooked vegetables, especially roasted veggies. I tend to offer baby carrots and sliced green pepper with lunch or dinner, which just didn't work for most of my braces stint. So I upped the cooked veggie game and really got into roasted vegetables. Roasting veggies is so easy, and in many instances, produces more flavorful results than steamed veggies.
Tilapia
Tilapia is one of my go-to dinners that I didn't have to modify or cut into tiny pieces to eat with braces. Tilapia is my favorite fish to prepare because it has a nice light flavor and doesn't make the whole house smell like fish. Most fish work well with braces, though.
Pasta, in moderation
I've read a lot of braces food guides that recommend pasta. I wouldn't eat it during the first few weeks. After that, small pasta, such as orzo, macaroni noodles, and small shells are best. Ravioli with soft filling, such as cheese and butternut squash is good, too. Currently, my favorite ravioli brand is Giovanni Rana, which is in the refrigerated section at the grocery store, near the dairy products. Hold off on spaghetti, rigatoni, and other pastas until you're comfortable with more chewing.
One final piece of advice for eating with braces
My single best piece of advice for rough eating with braces is to cut up as much food as possible. I cut up so much food for months with braces. I never got grief about it, but I felt ridiculous. It's one thing to cut chicken into tiny pieces. It's another thing to eat tacos with a fork in a restaurant. You just have to own it and trust that eating will get better.
What to eat with braces: foods to avoid
I'm including a short list of foods to avoid. If you have braces, I know that your orthodontist gave you a list. The official list targets foods that will damage your braces. It doesn't cover foods that will be virtually impossible to eat for months, which is what I'm covering here.
Raw vegetables
Hard-crusted bread
Pretzels
Nuts
Tortilla and kettle chips
Granola and granola bars, especially crunchy granola bars
Apples
Sandwiches and burgers that require big bites or lots of chewing
Steak
The free printable!
I created a free printable with a quick rundown of what to eat with braces, including foods to avoid. When you're meal planning for the week or just trying to figure out what to eat for lunch or a snack right now, it's easy to get stuck in a rut. Keeping a cheat sheet on hand will help you mix up your food routine and limit frustration, especially during the early months with braces.
[FREE PRINTABLE: What to Eat with Braces. Get your copy here!]
My adult braces journey
I documented my entire journey with adult braces here on the blog. If you're getting braces in the near future or in the middle of your braces journey, especially if you have adult braces, I encourage you to check out my previous posts. You can find all of my update posts and other braces resources in the braces section.
[Disclaimer: There are a few affiliate links in this post. Thanks for your support!]
Braces wearers, do you have any other tips for what to eat with braces?
I'd love to hear your insight!