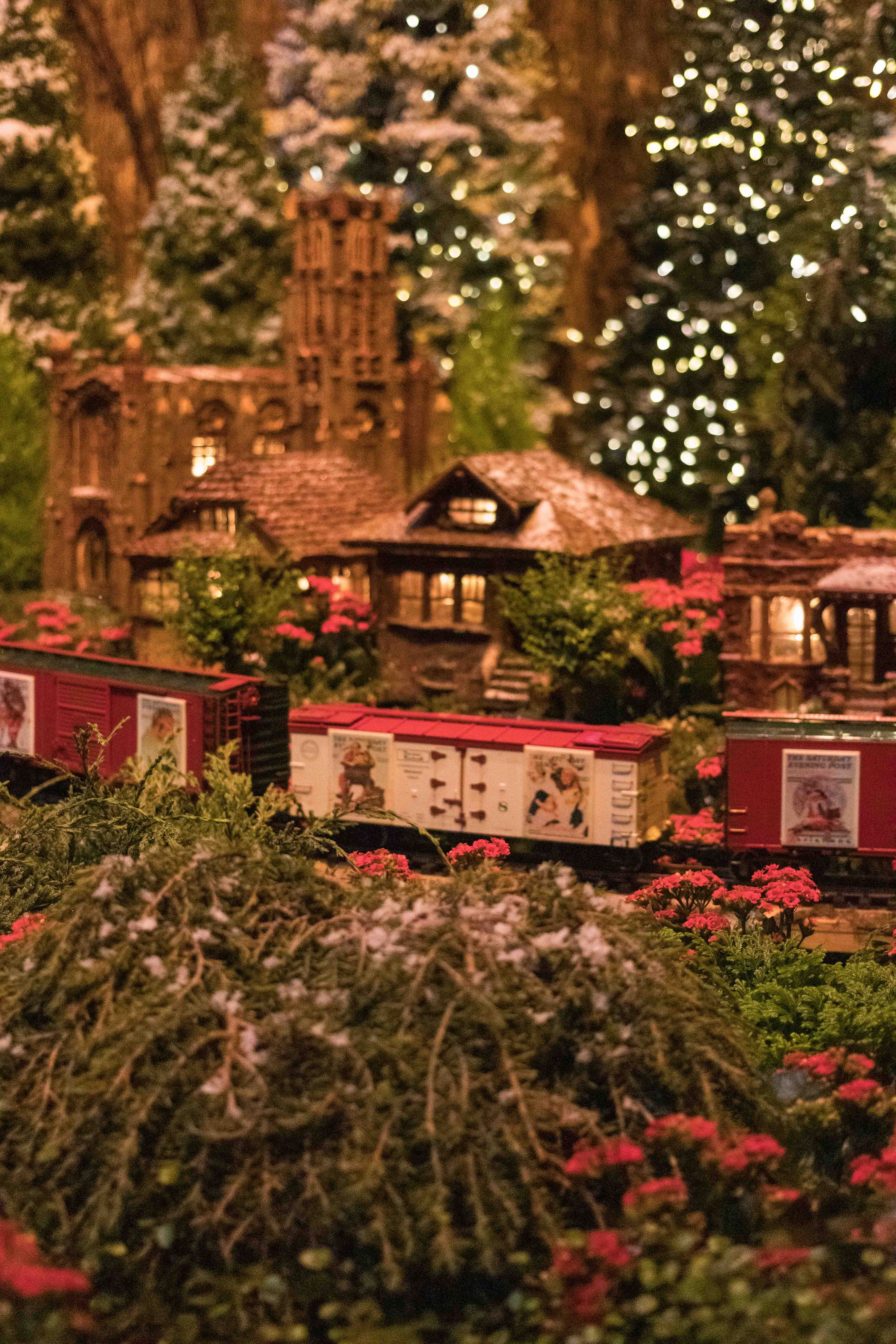 Having a toddler was the perfect excuse to check out Wonderland Express at the Chicago Botanic Garden this year. I've been to the orchid show at the gardens the past couple of years but hadn't been to their holiday train show before. The Chicago Botanic Garden puts together fabulous special exhibits. Wonderland Express did not disappoint.
The exhibit features multiple model trains running at multiple levels, all around a miniature Chicago. My pictures don't do justice to the multiple train levels. However, there's an upper level that runs through much of the exhibit. The detail in miniature Chicago is unreal. There are numerous iconic buildings, as well as a lot of neat Chicago details, such as the Marshall Fields clock, Michael Jordan statue, and Mrs. O'Leary's cow.
I also didn't capture pictures of the snow in the exhibit. Every so often, snow falls from the ceiling, taking the magical holiday element of the show up a notch. With running water, gorgeous holiday plants, and twinkling lights everywhere, the exhibit comes together beautifully. I highly recommend it for kids and adults of all ages.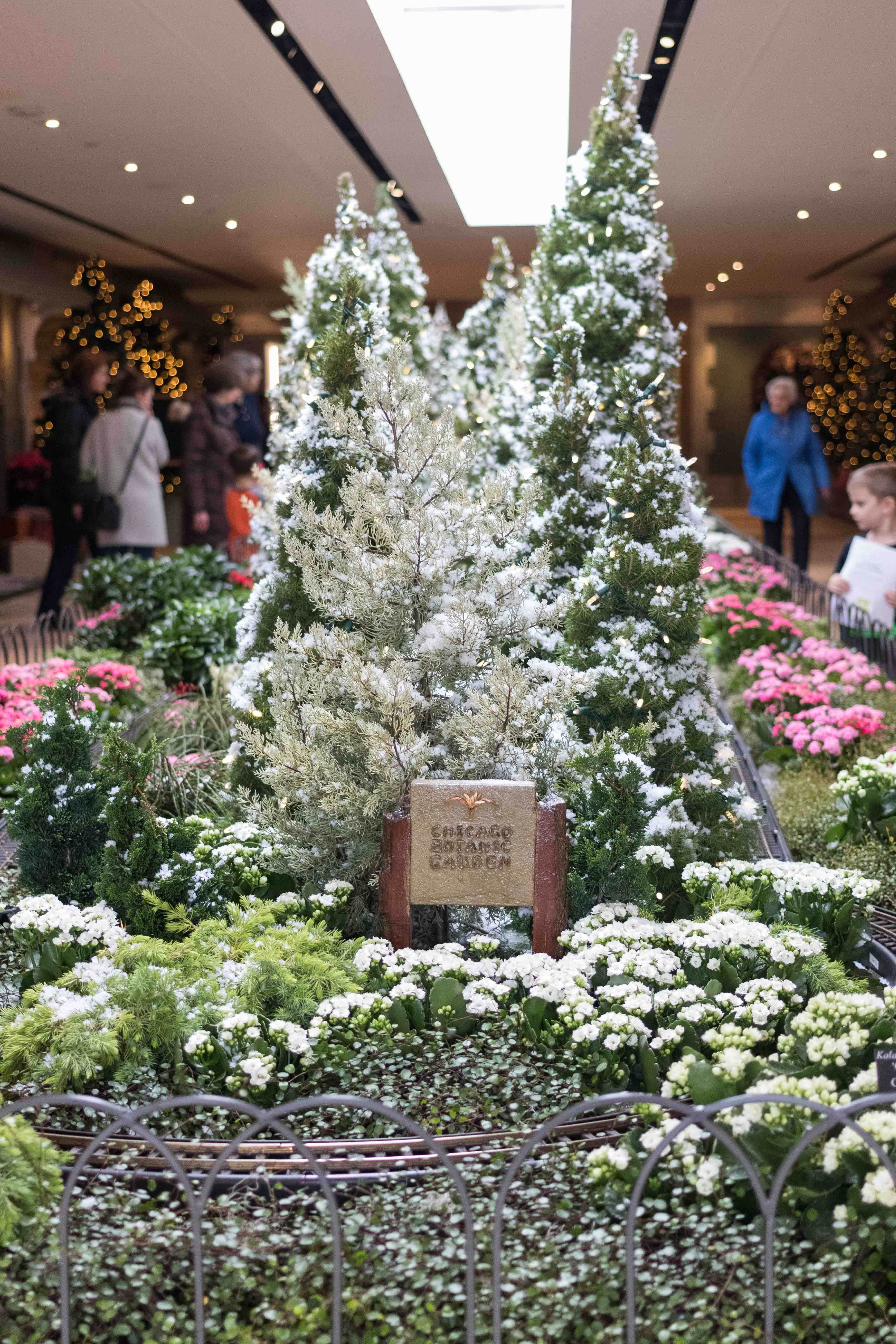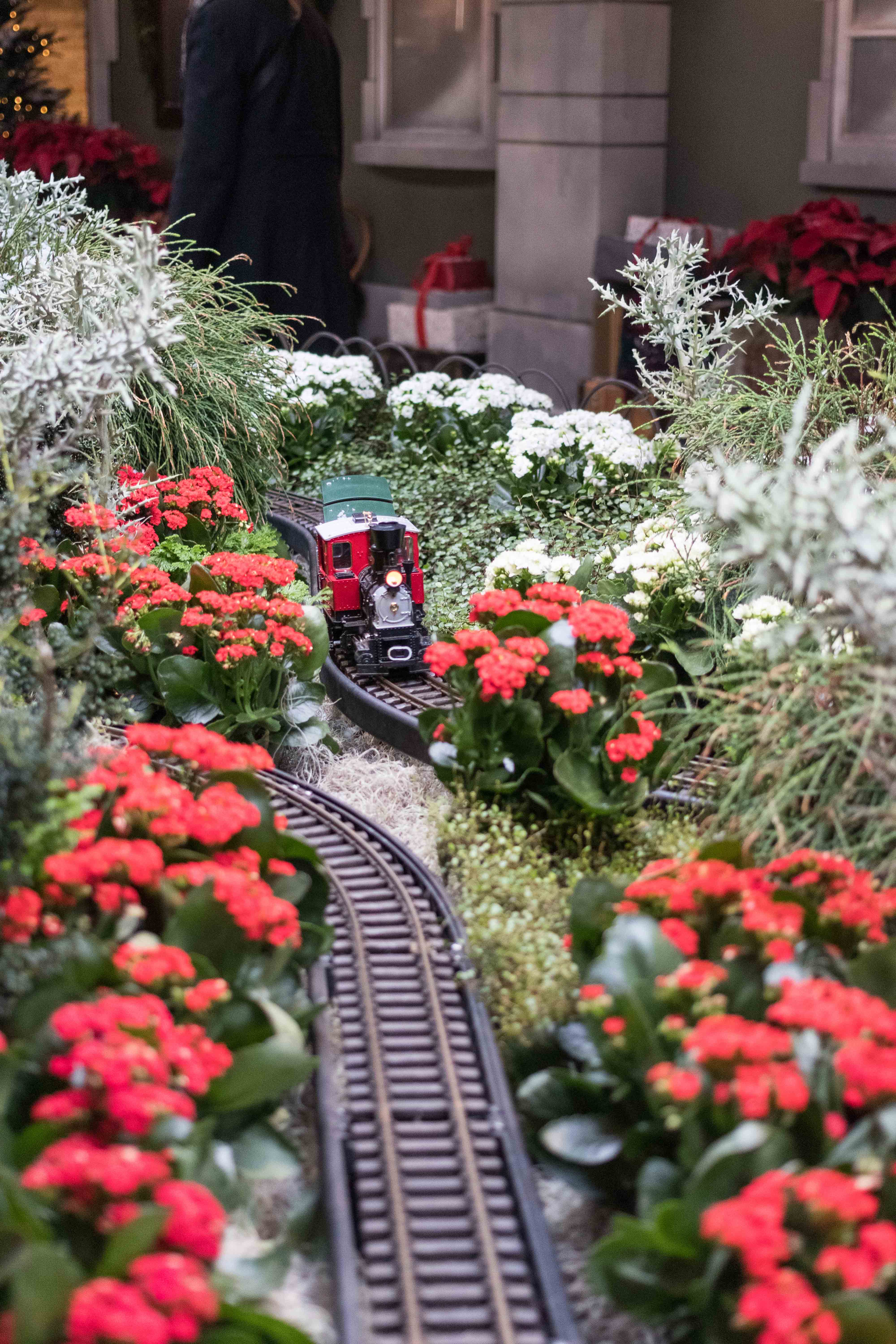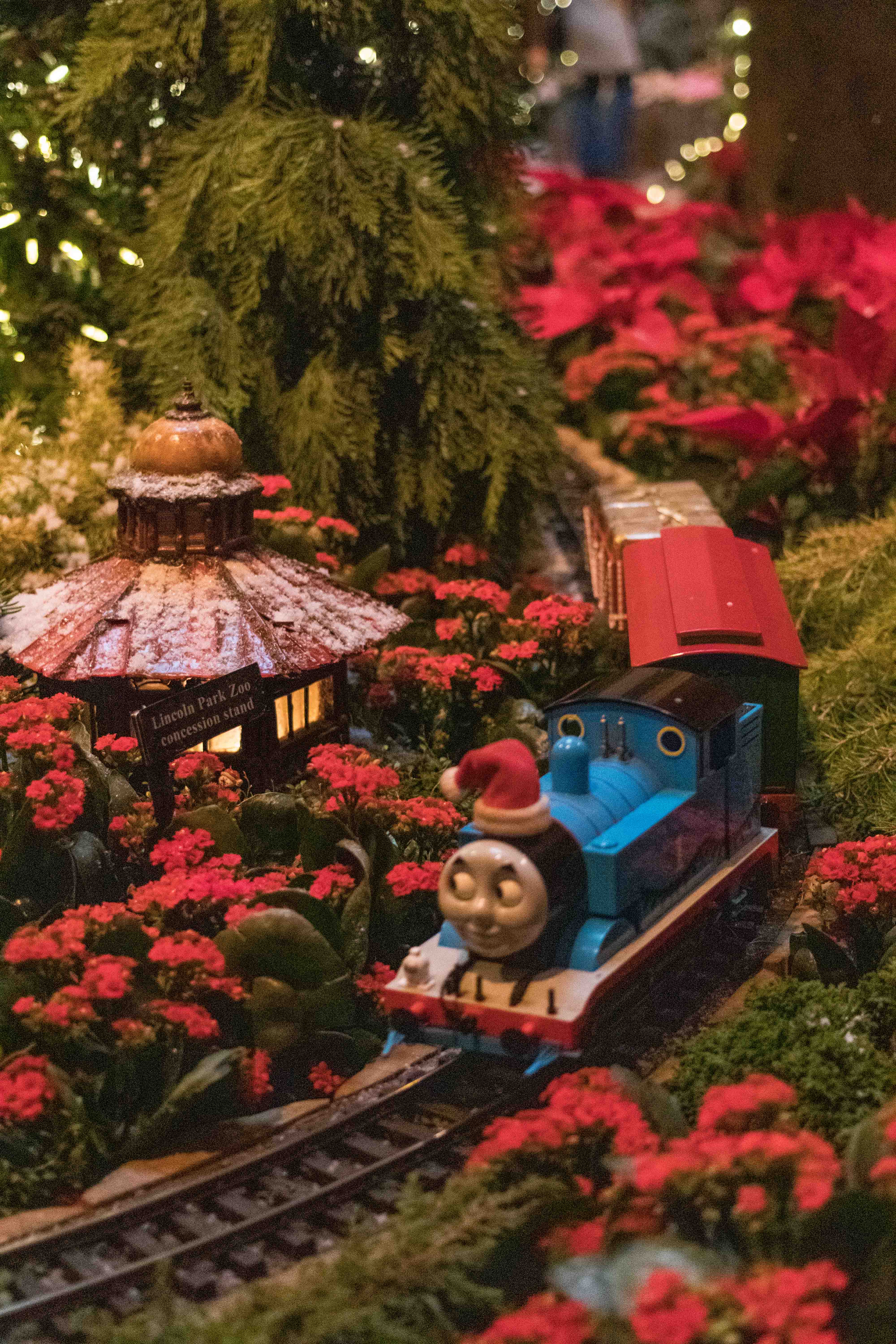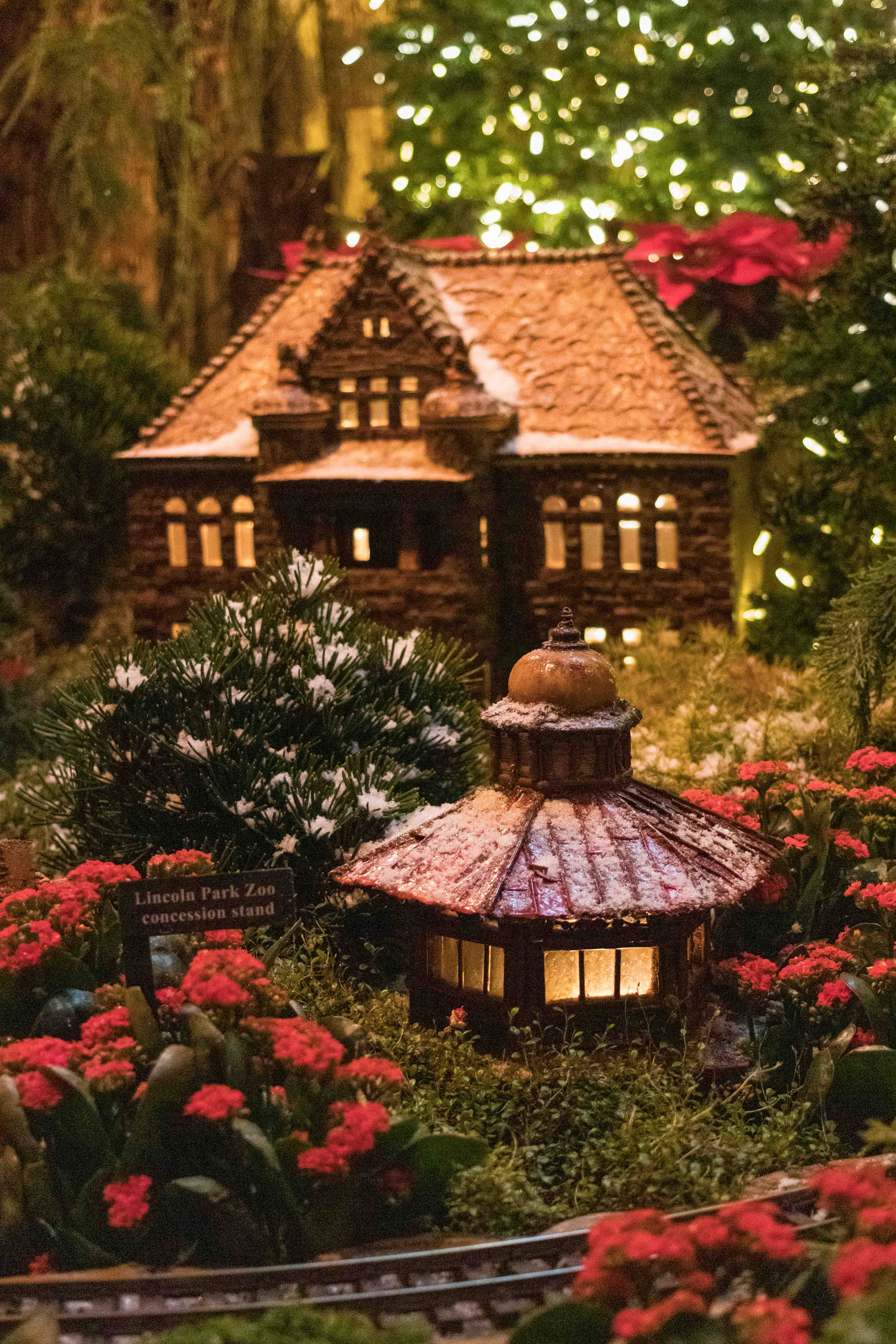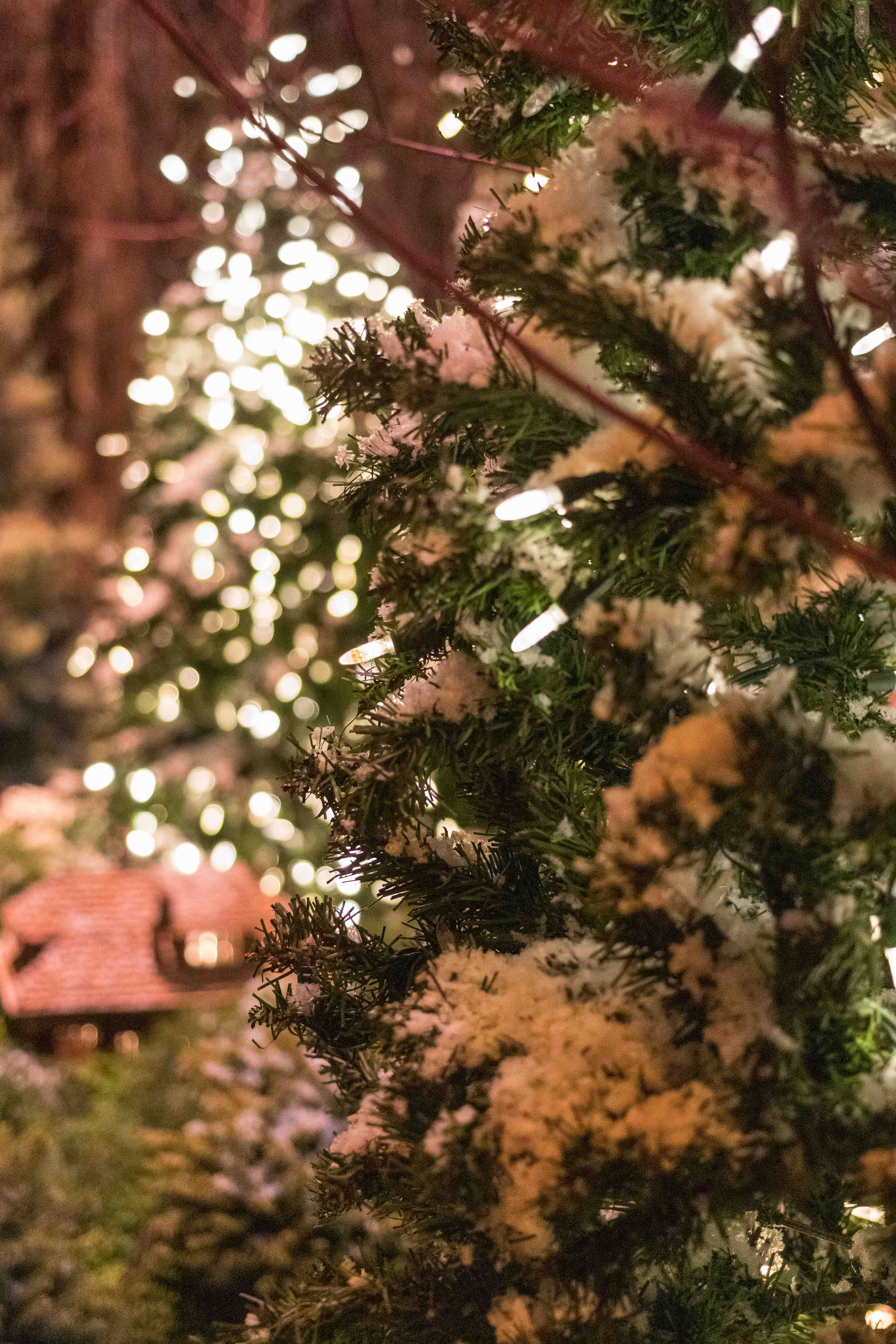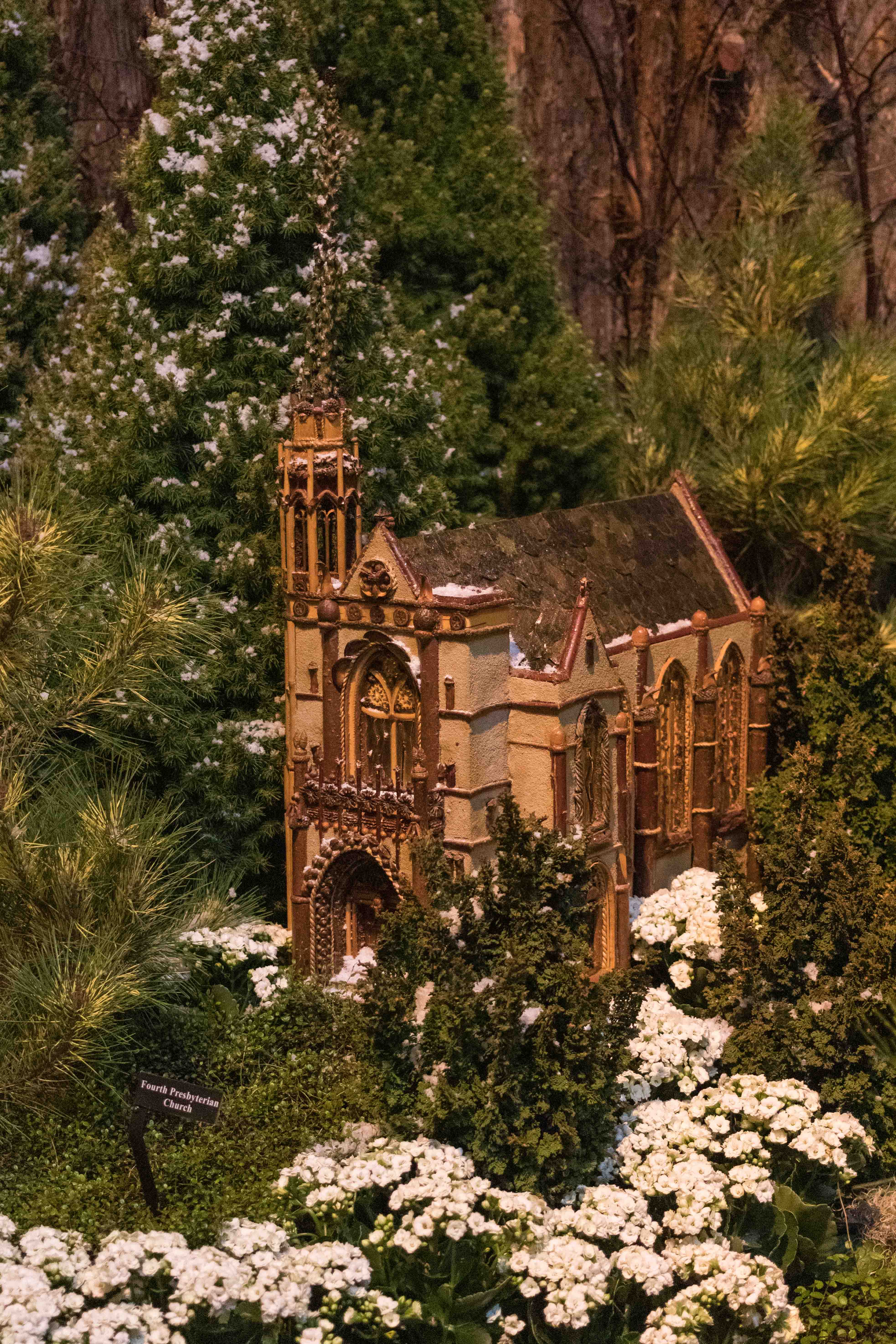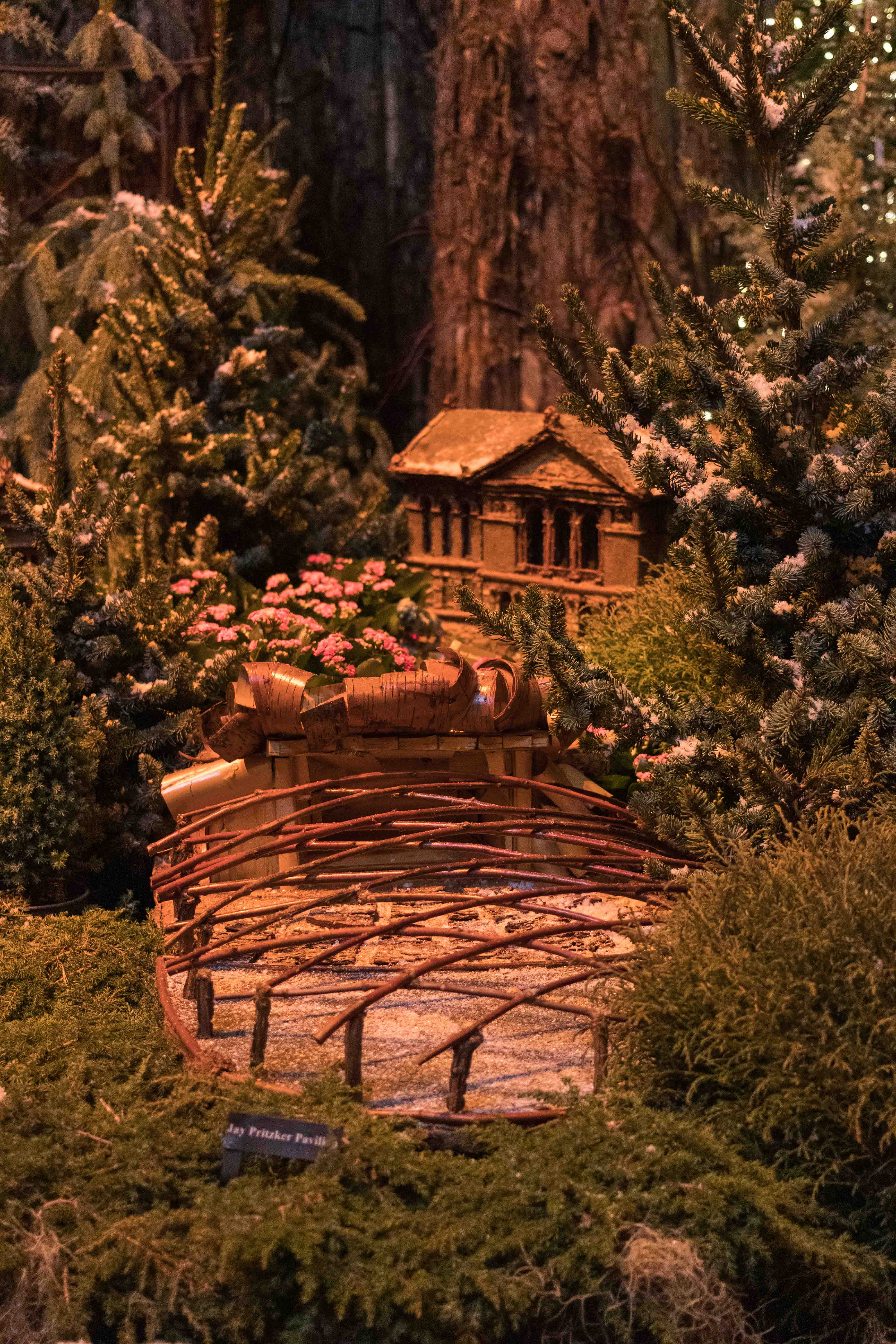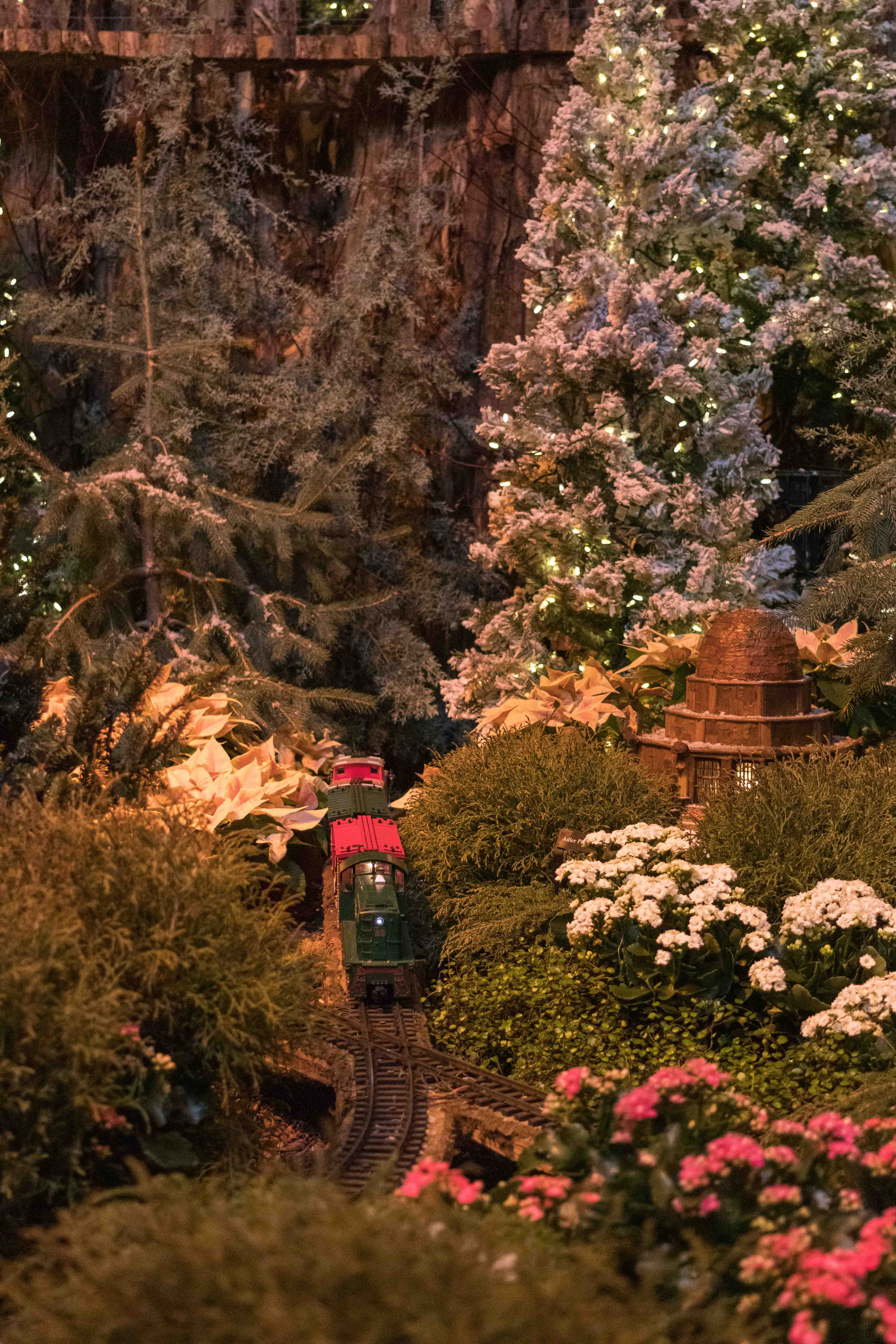 I love the tiny Sue banner on the front of the Field Museum.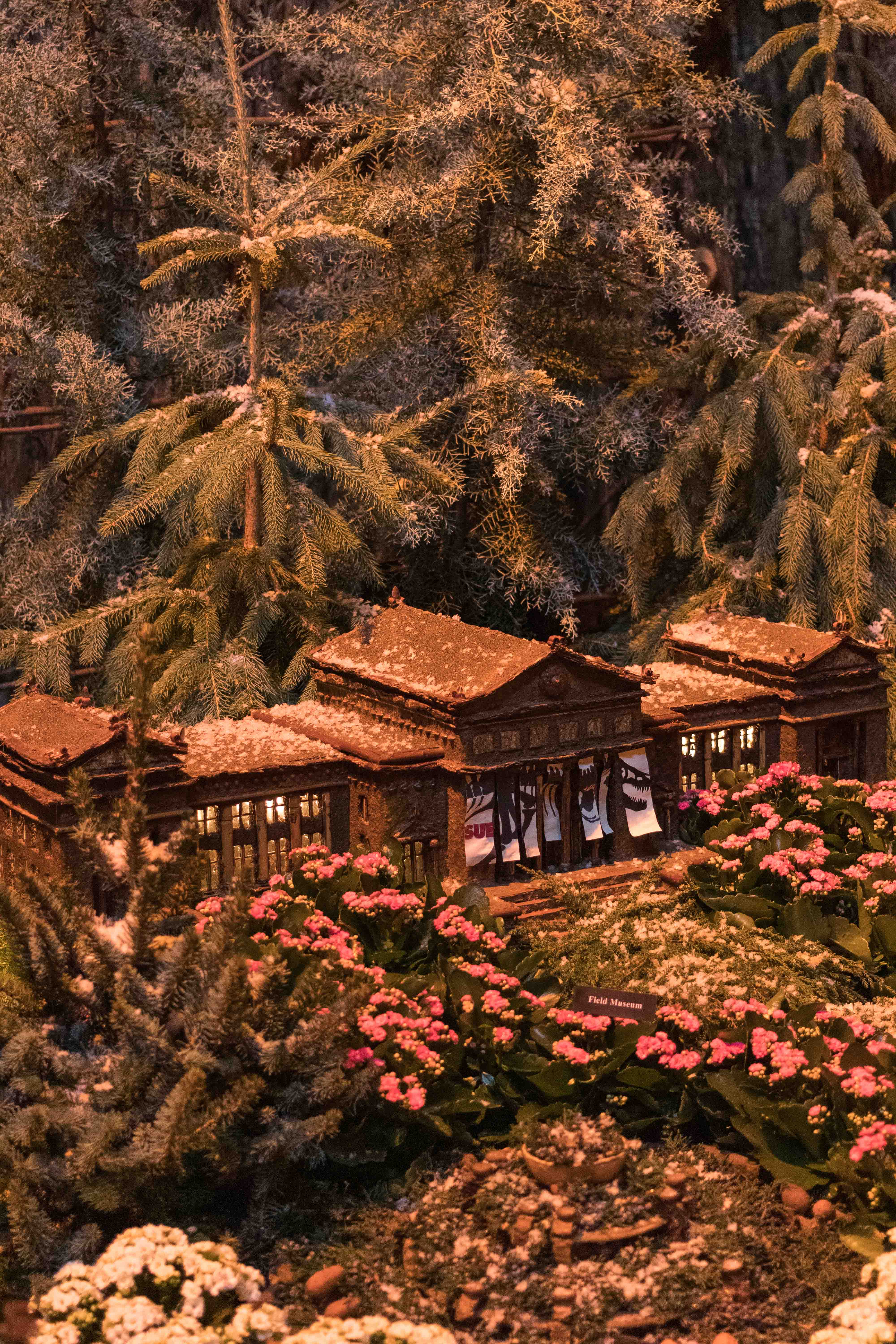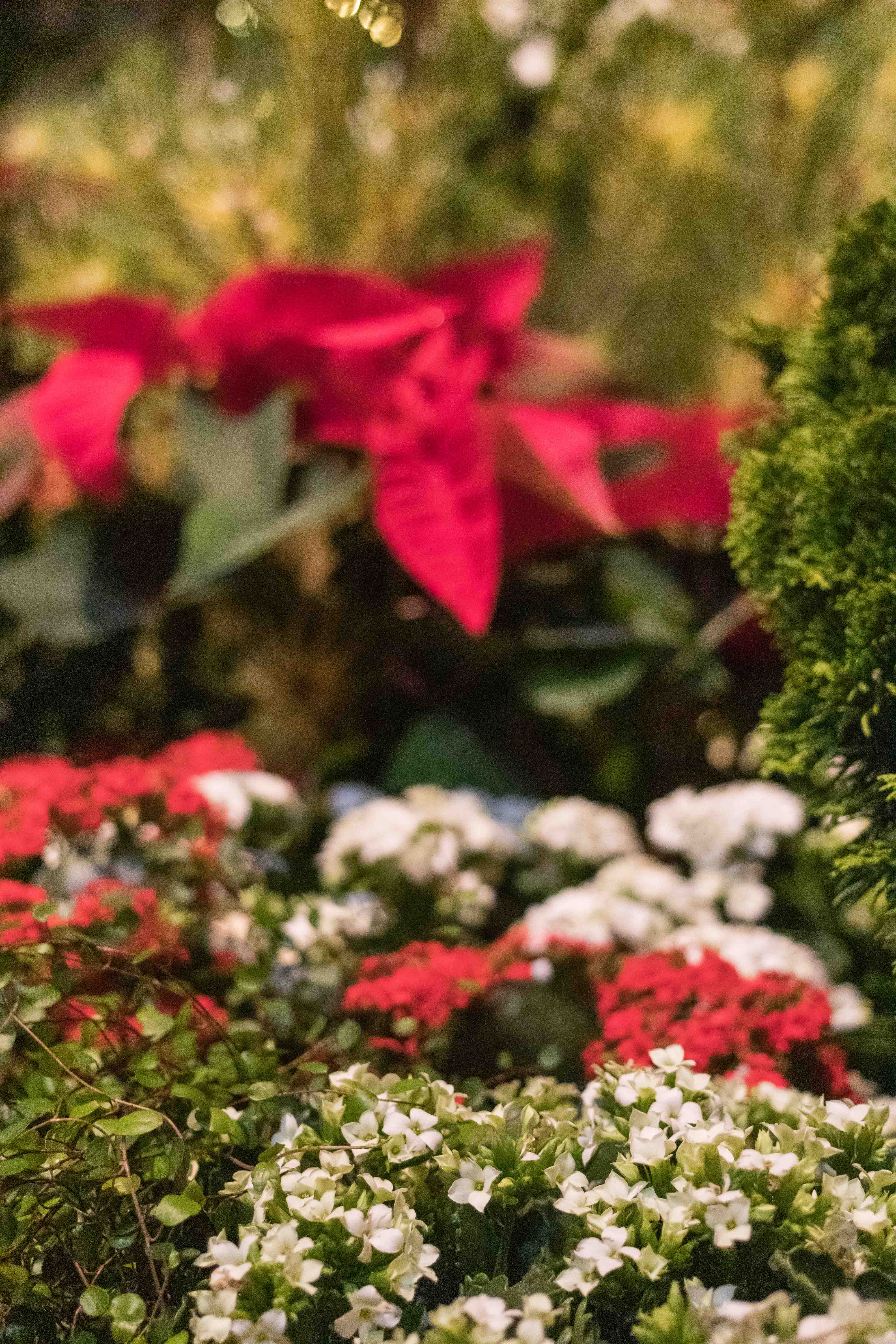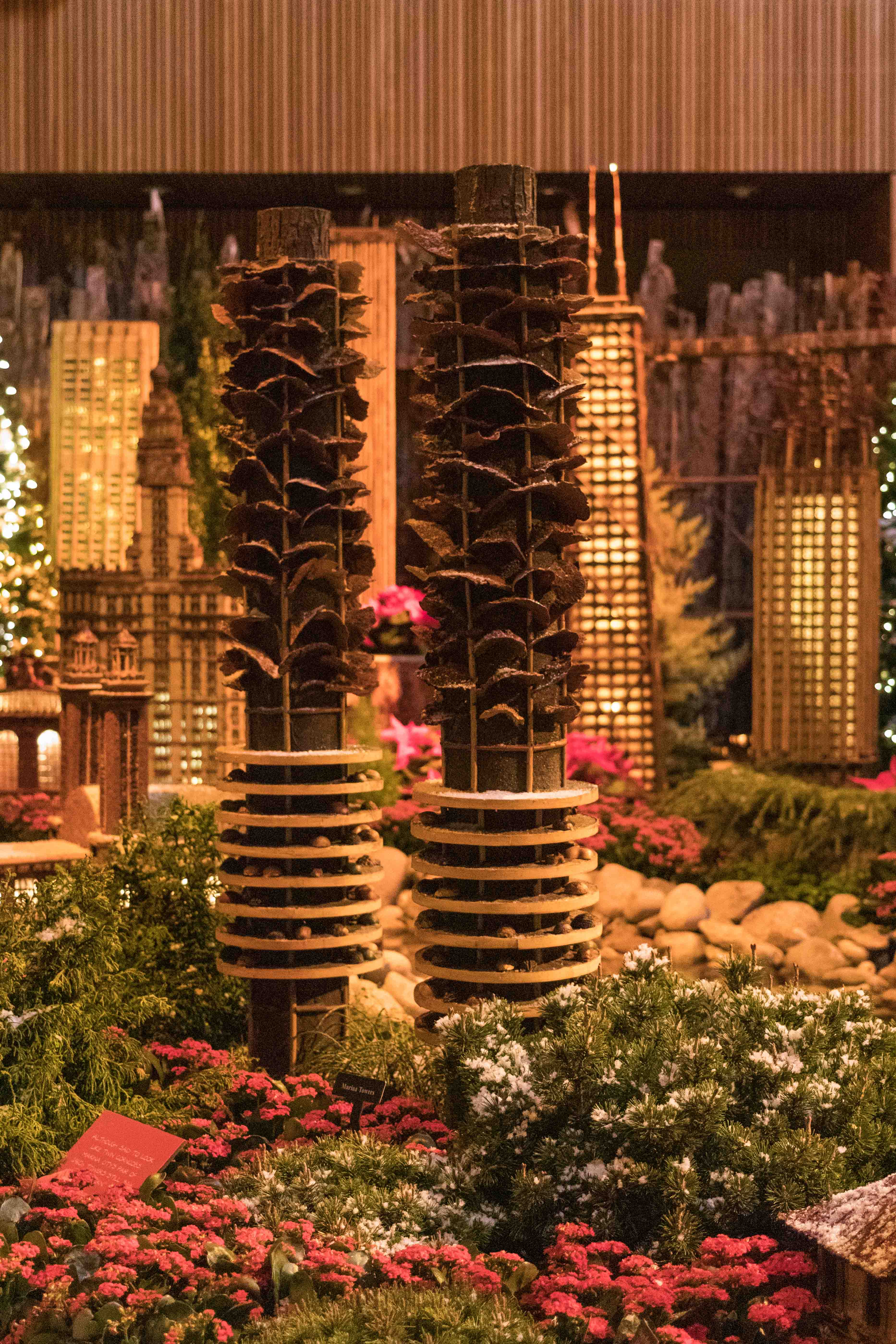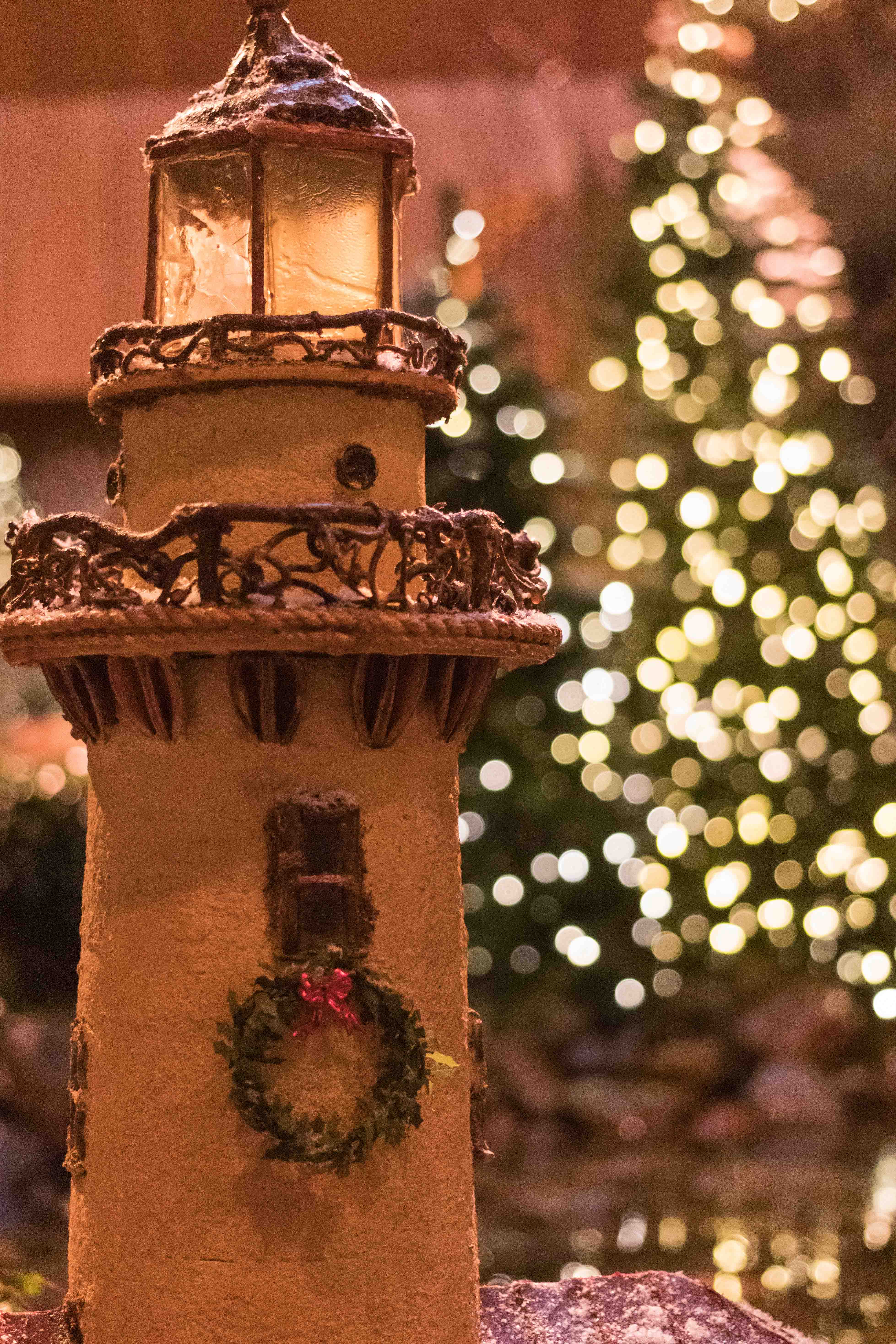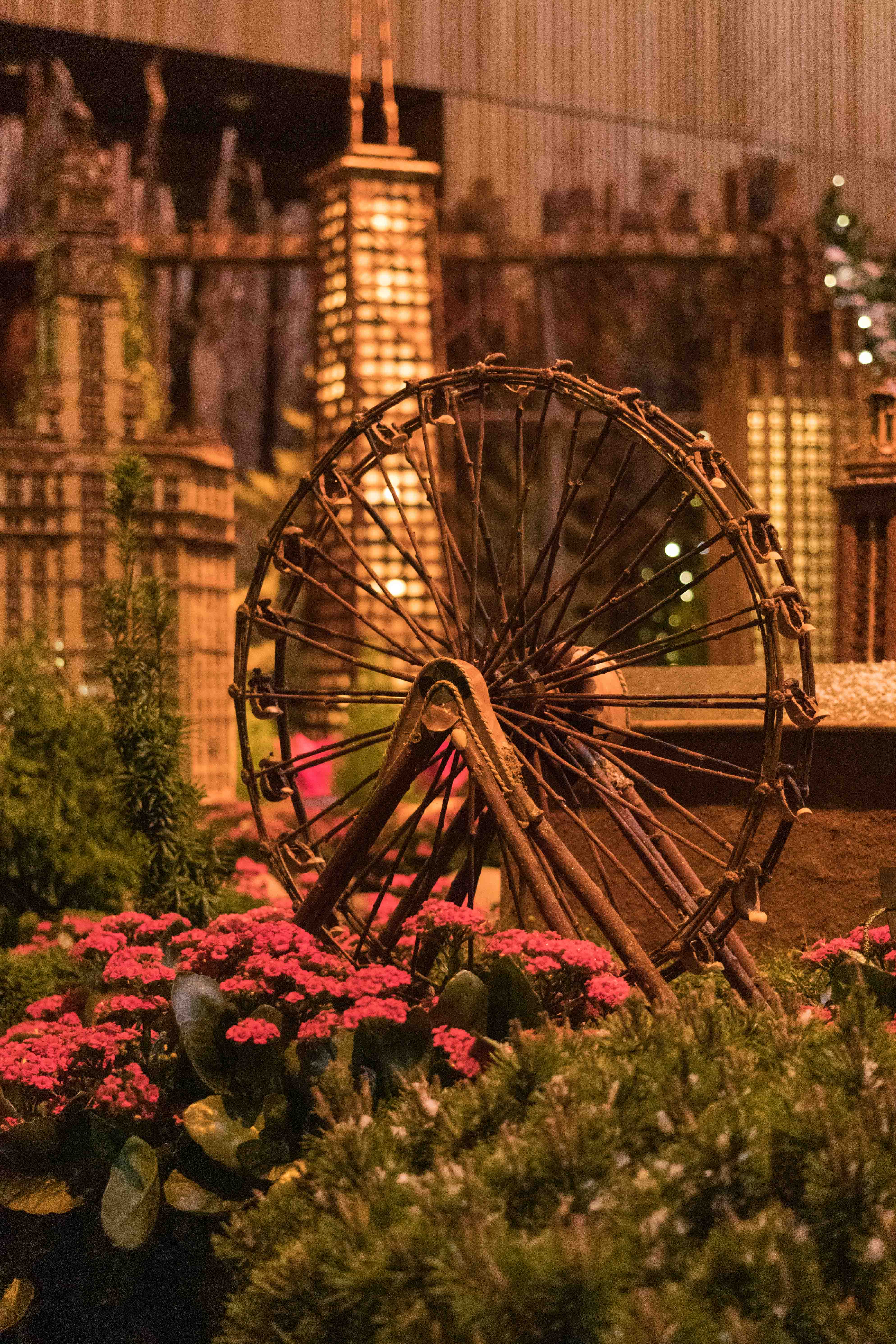 In addition to Wonderland Express, the Chicago Botanic Gardens has Christmas lights all over the grounds.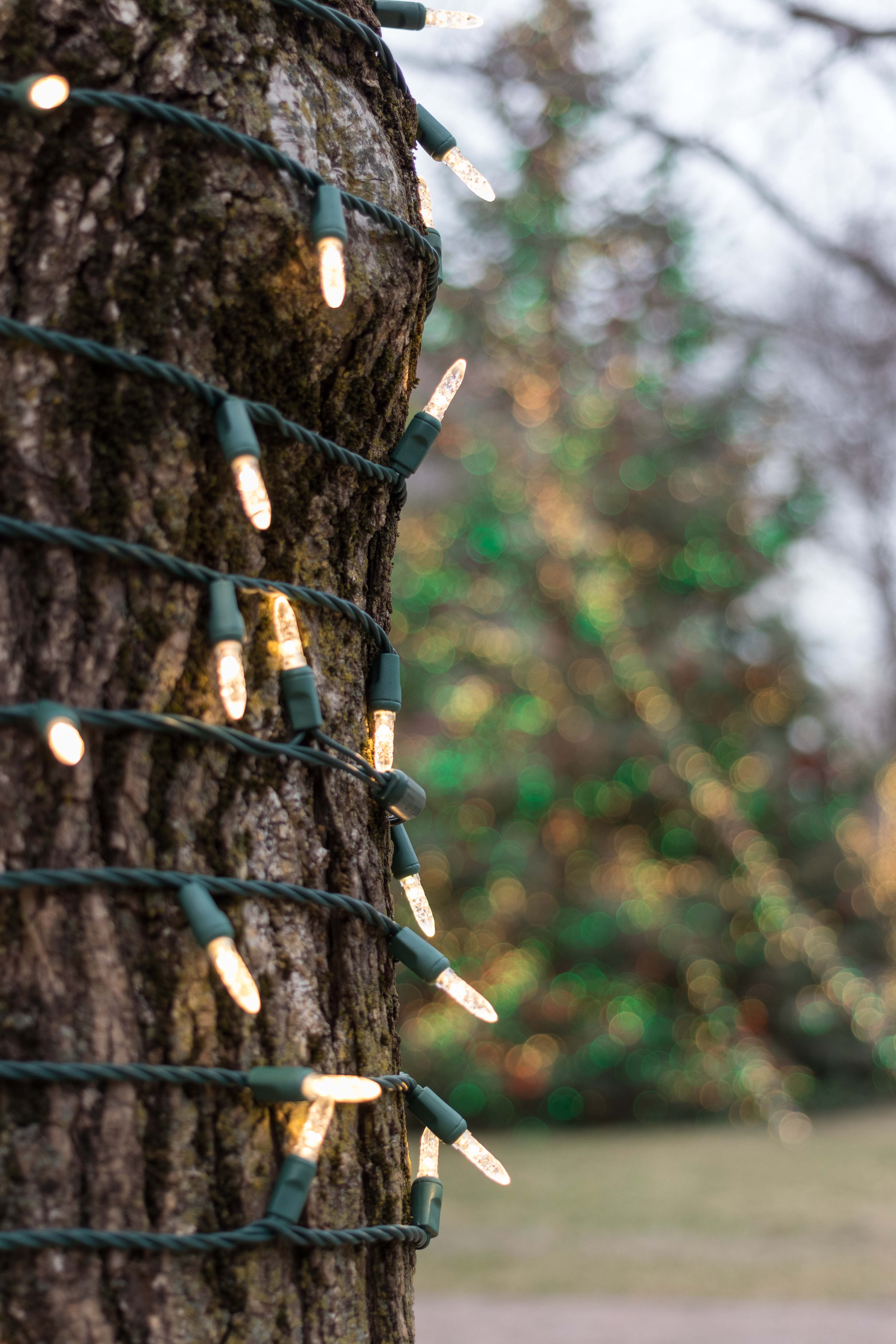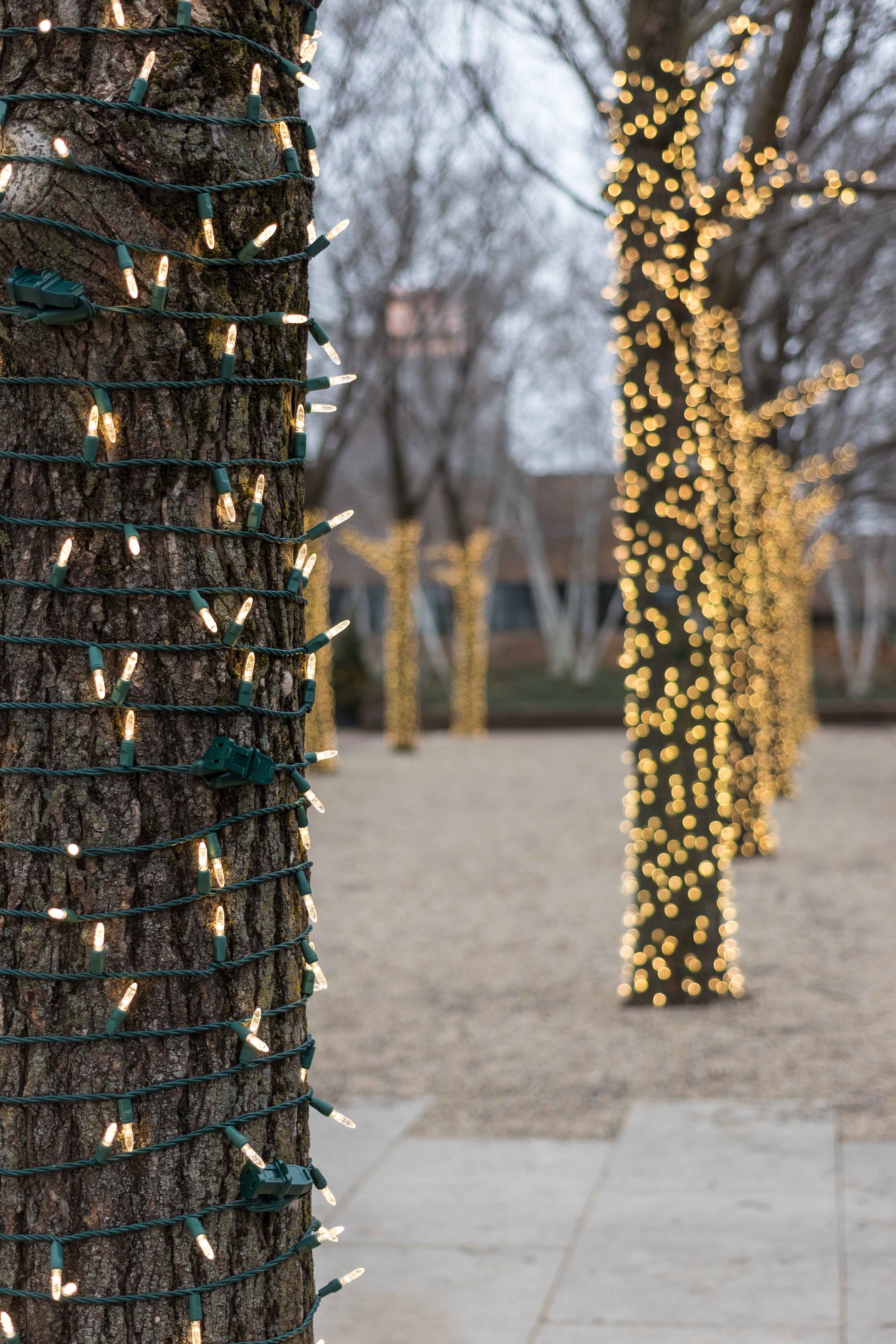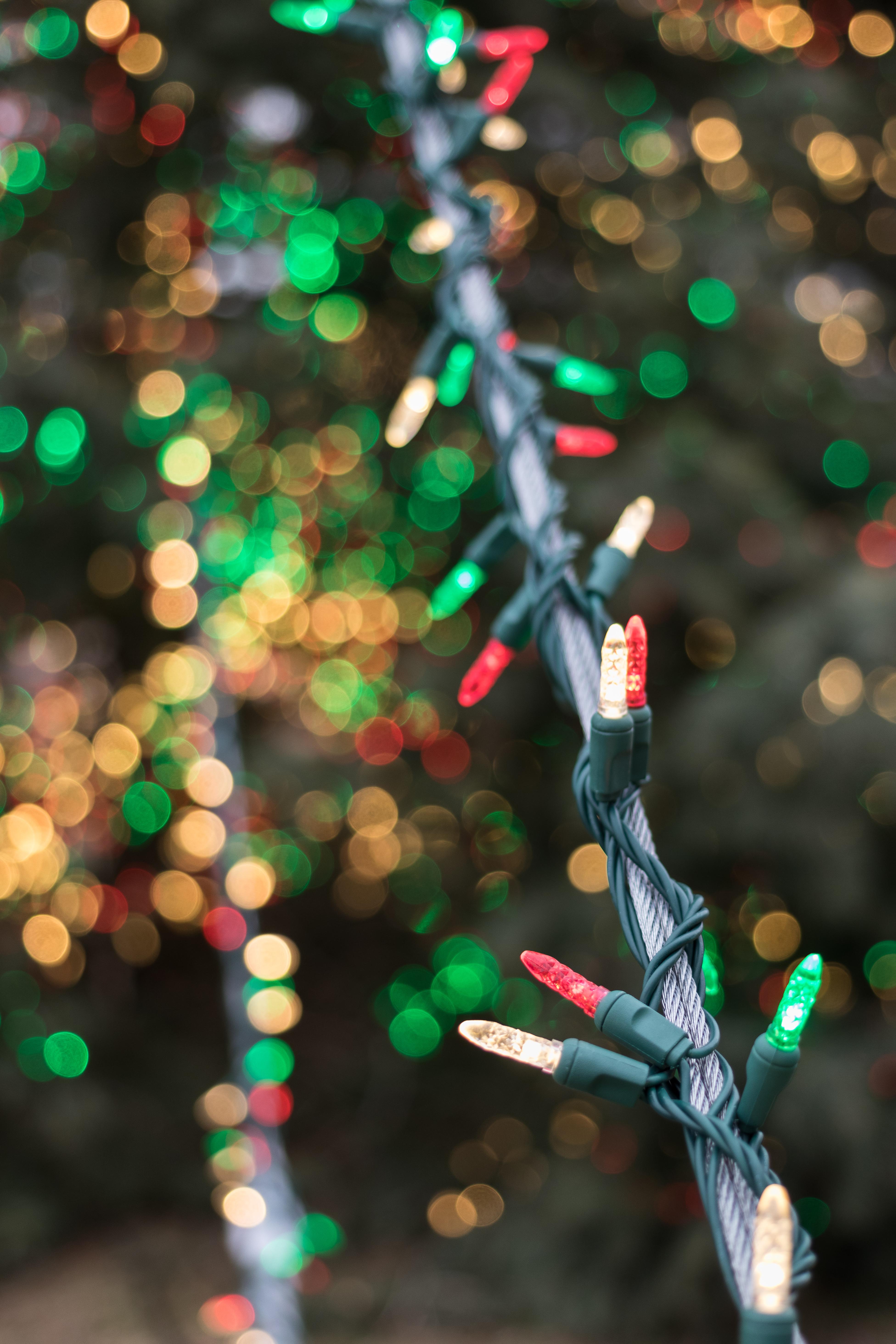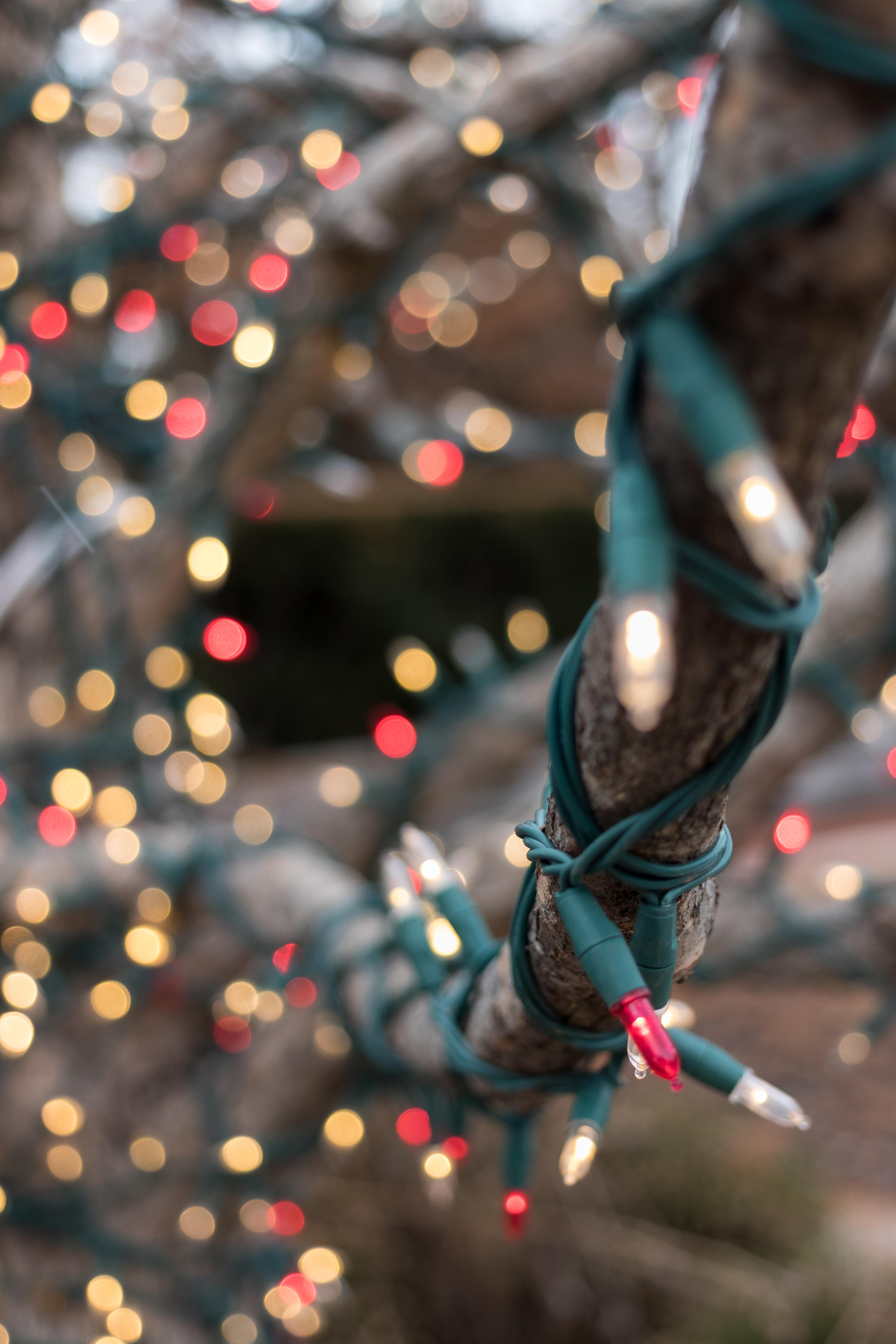 Tommy thoroughly enjoyed the trains and the outdoor lights.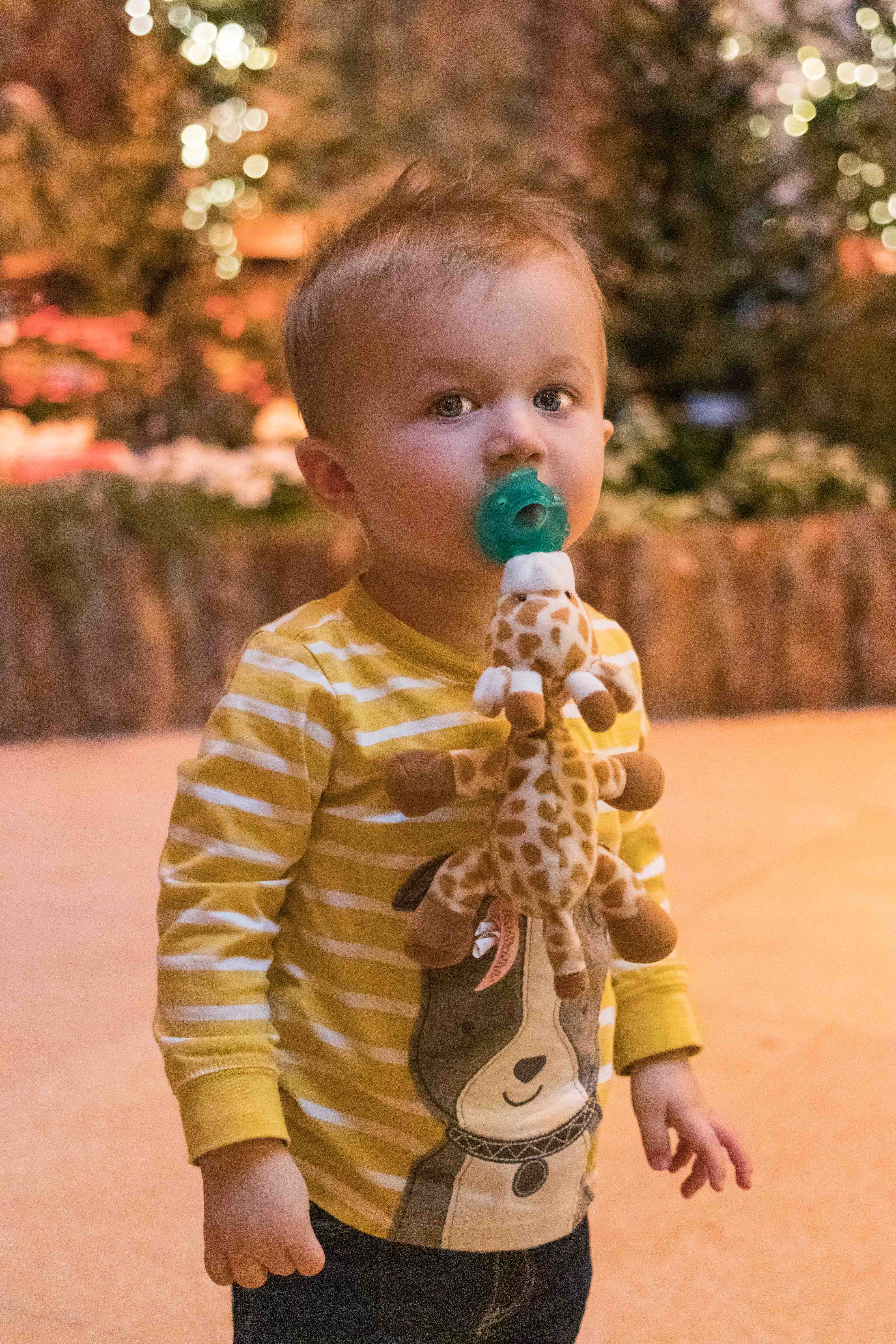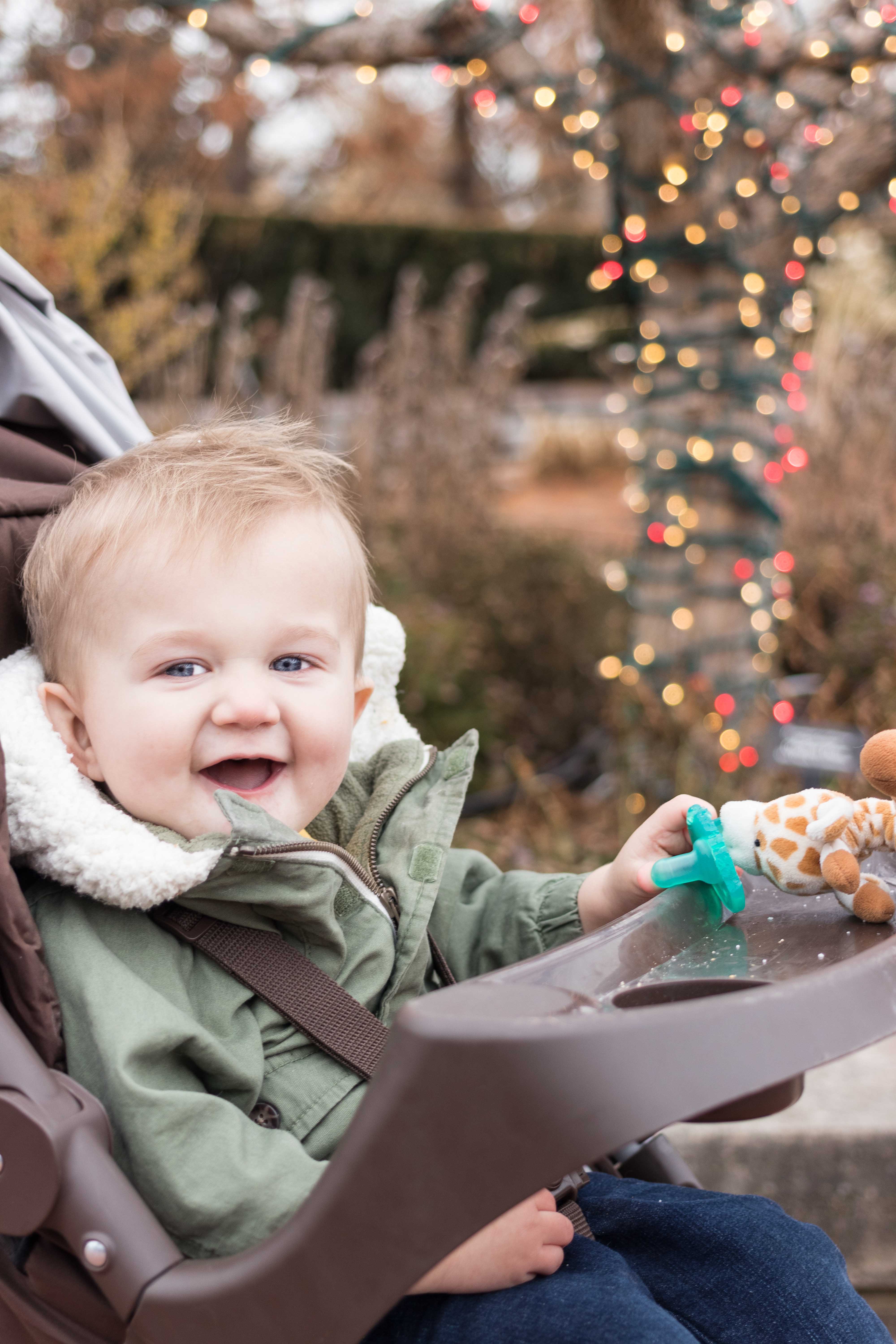 Wonderland Express runs from November 23, 2018-January 6, 2019. Visit the website to purchase tickets and check out details about special holiday events during the exhibit, such as ice sculpting and caroling.
More holiday exhibit features: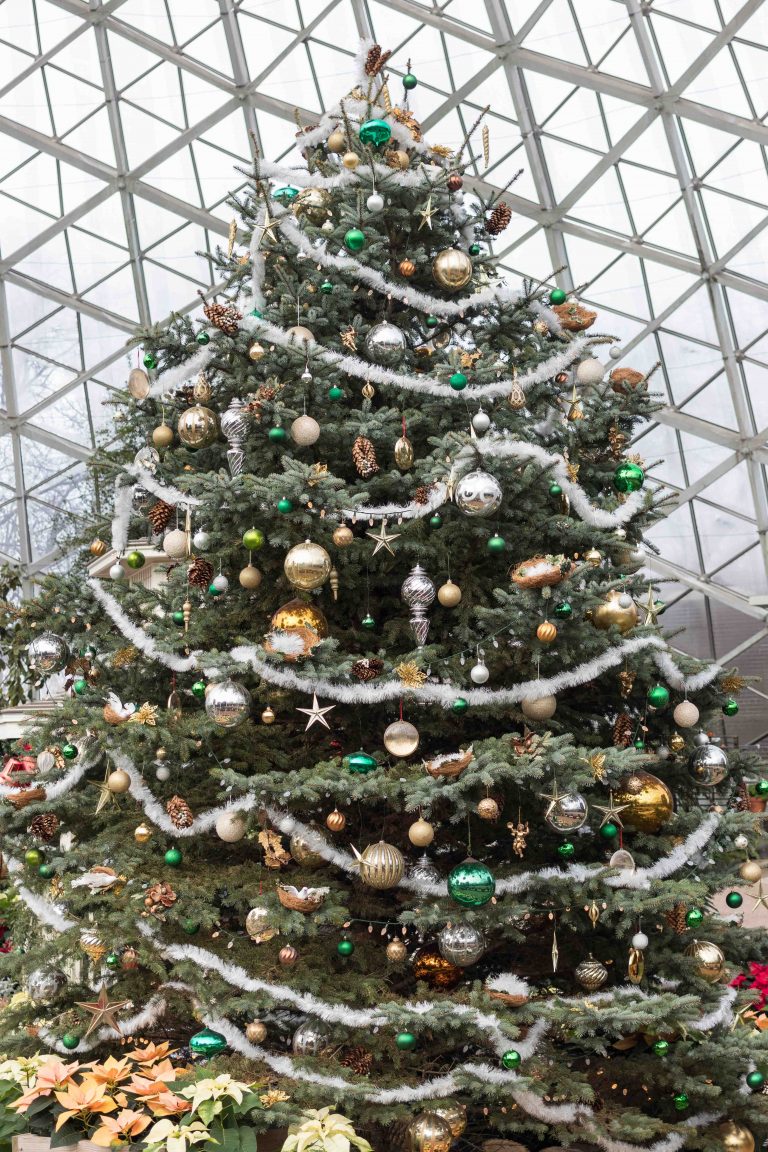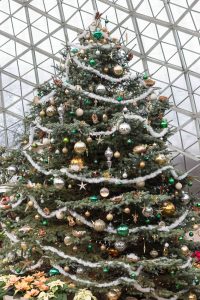 Scrooge Holiday Floral Show at the Domes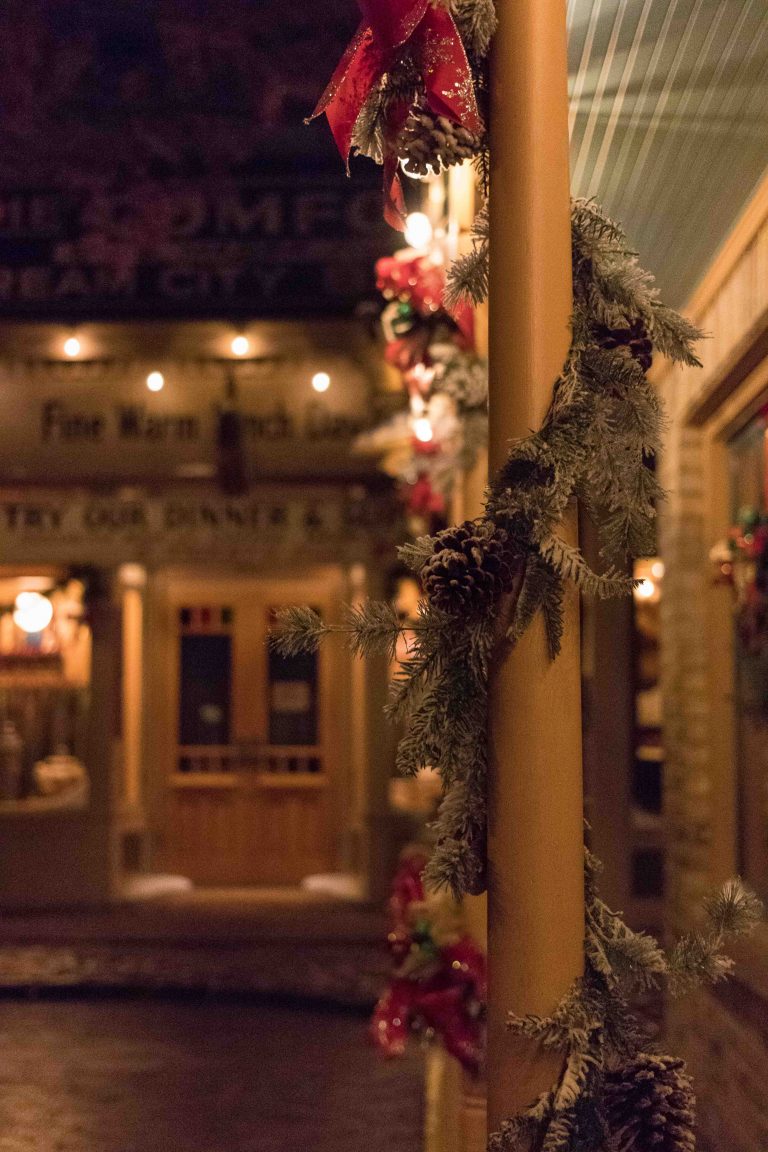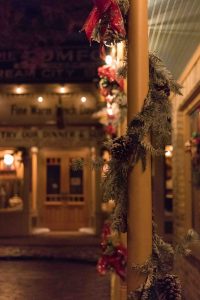 Deck the Streets of Old Milwaukee