This past week our Olivia turned 10 months old!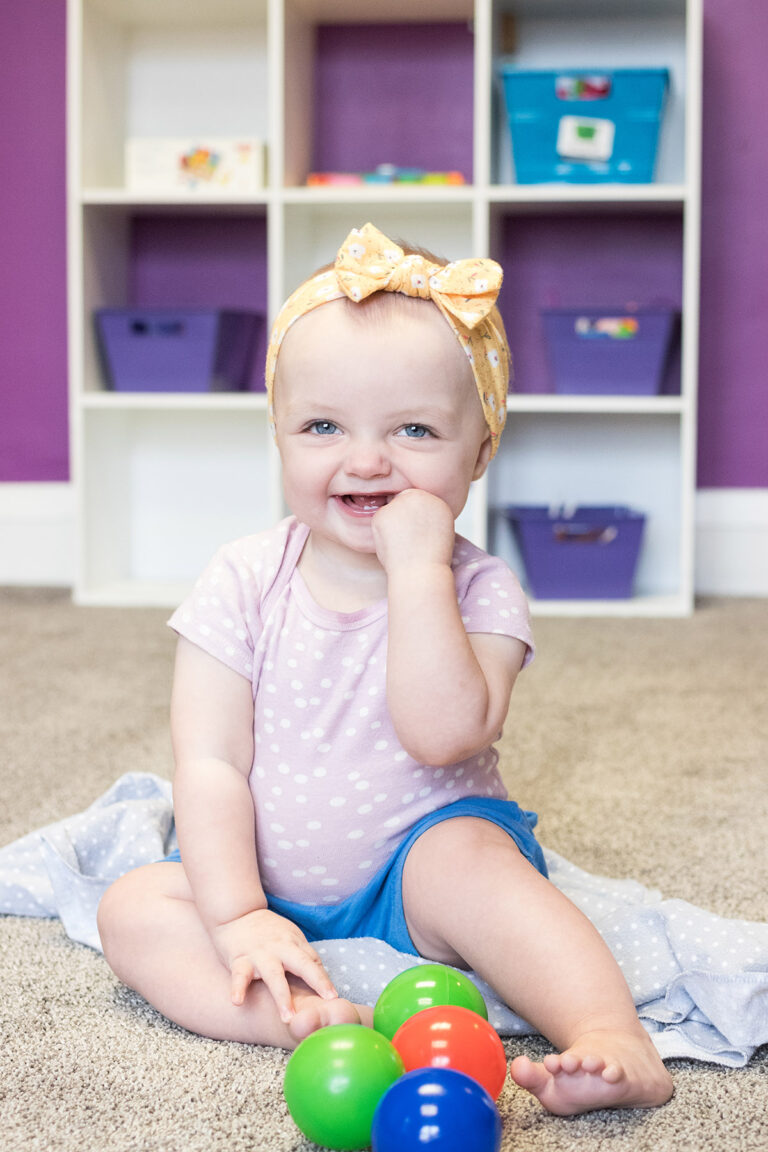 At Olivia's nine-month doctor's appointment, she weighed 19 pounds 11 ounces (68th percentile), measured 30 inches long (98th percentile), and had a head circumference of 17.5 inches (59th percentile). You may or may not remember that Olivia's length put her at the 97th percentile at her six-month appointment. She's grown two whole inches since then. I'm still in shock at these statistics. We won't go back to the doctor again until her first birthday.
In the past two months, Olivia went from not crawling to crawling on all fours. The past week or so, she moved from a mix of army crawling and up on all fours to crawling on all fours pretty much all of the time. Olivia can also pull herself up and hold onto the edge of the coffee table, her pack 'n play, etc. She gets around very quickly and wants to get into pretty much everything. Luckily, she will still do some stretches of the day in her pack 'n play or one of her standers/jumpers without too much complaint.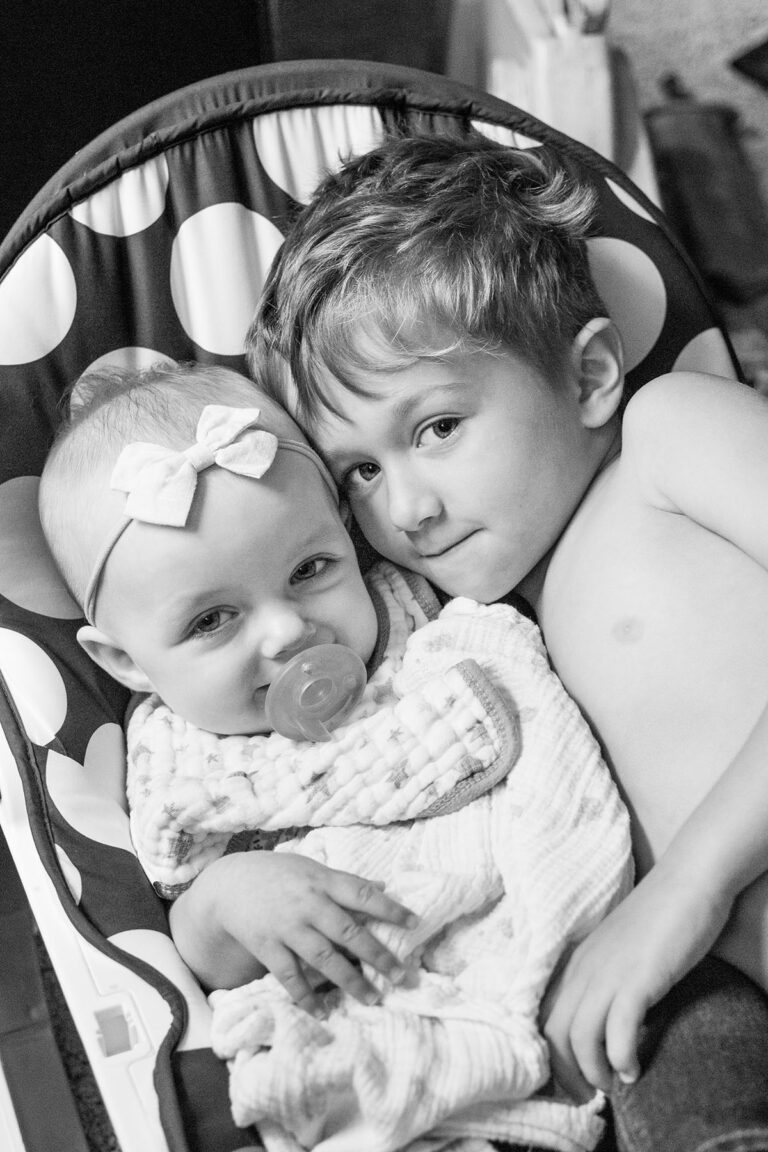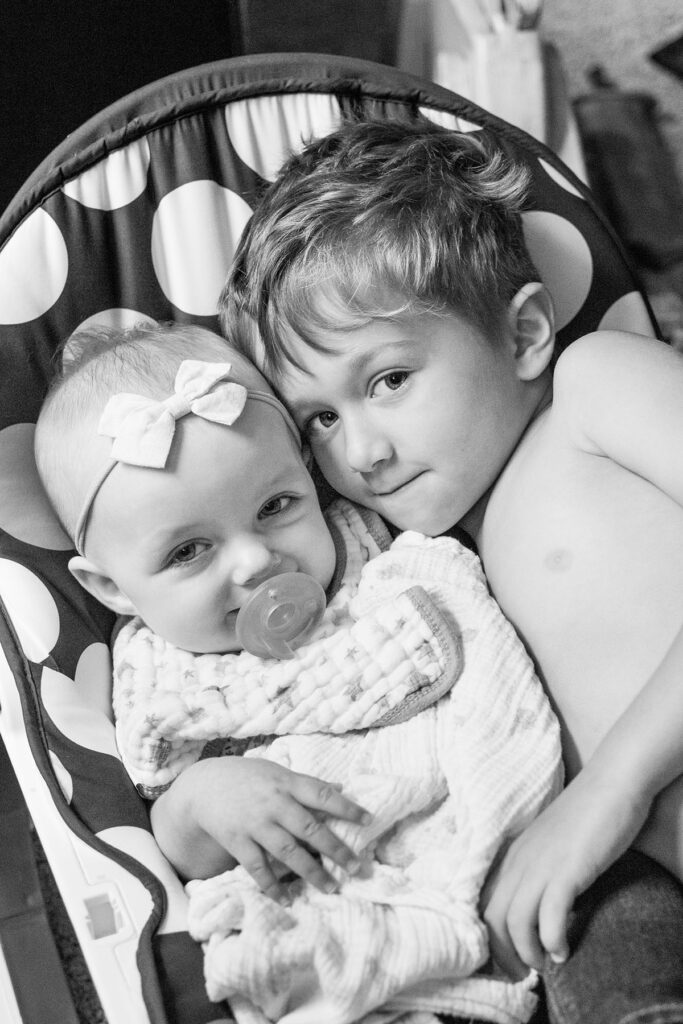 Olivia says "hi" all the time, often accompanied by waving. She'll say it to random people when we're out at a store or one of Tommy's classes, which people just love. Of course, her grandparents and other people she sees more often love it, too.
Olivia loves blocks, balls, and anything that makes noise like baby paper, rattles, bells, and shakers. We have a V-tech walker and LeapFrog musical table from Tommy's baby days, both of which are huge hits with Olivia right now. She crawls over to the musical table and starts playing with it all on her own often. Olivia's not quite ready to start using the walker yet. But it comes with a farm-themed toy piece that detaches, which she plays with all the time. Olivia also got to try the swings at the playground for the first time this past month, which she loves. She does a great job holding on and finds swinging so relaxing.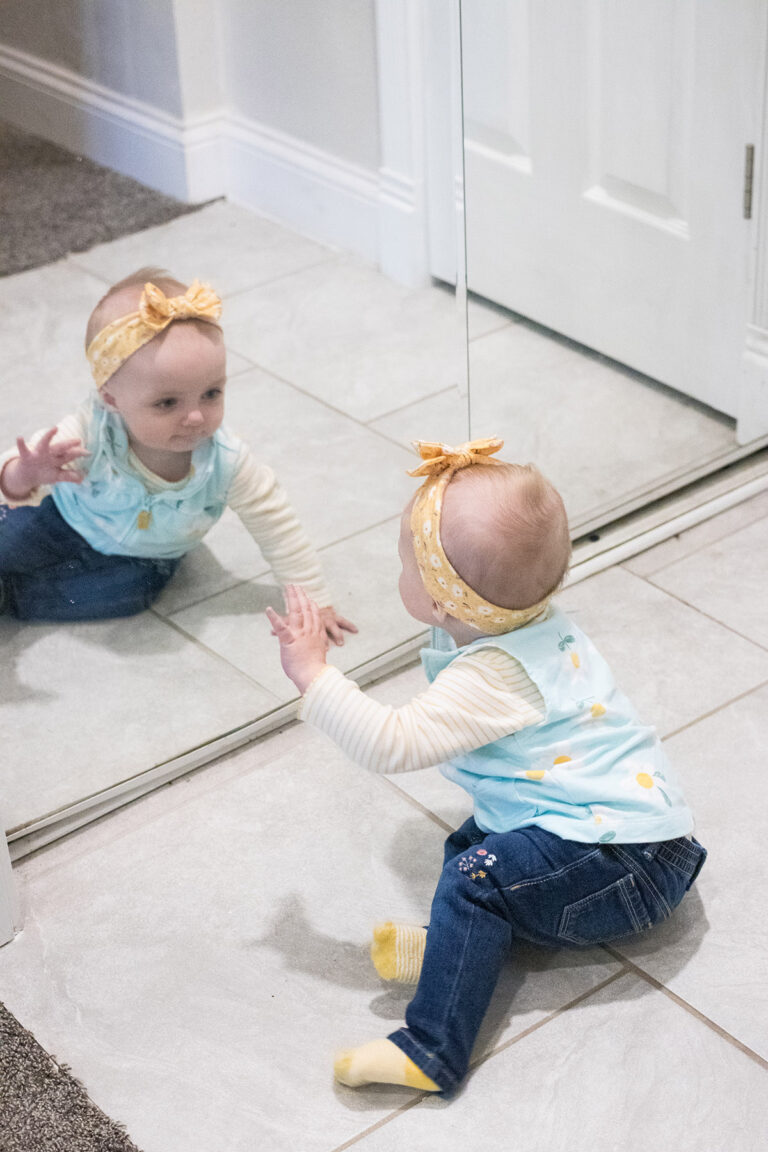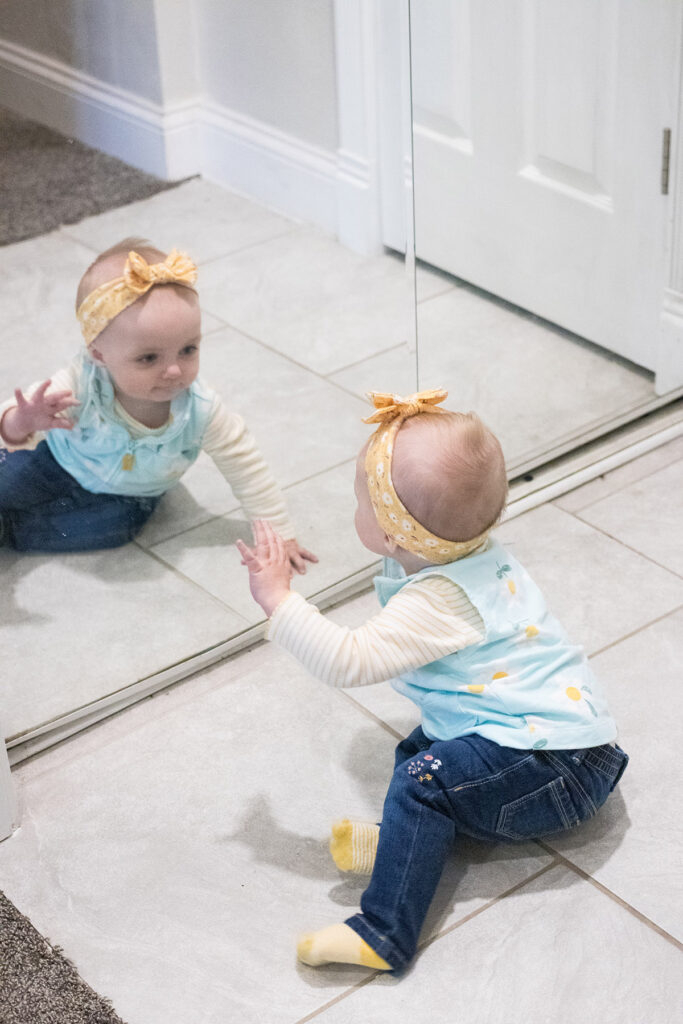 We could have transitioned Olivia to a bigger car seat a couple of months ago. But I'd been holding out until I got a new car this month. She's now using Tommy's old convertible car seat, of course still rear-facing. We also lowered Olivia's crib to the lower setting. Now that she can pull herself up, she pulls herself up in the crib all the time. I was so worried she'd flip herself out of it on the higher setting.
Olivia had a few rough days with a fever and an upset stomach, so we thought she might be cutting more teeth. But it must have been some sort of little bug. She's still just got the two middle teeth on the bottom.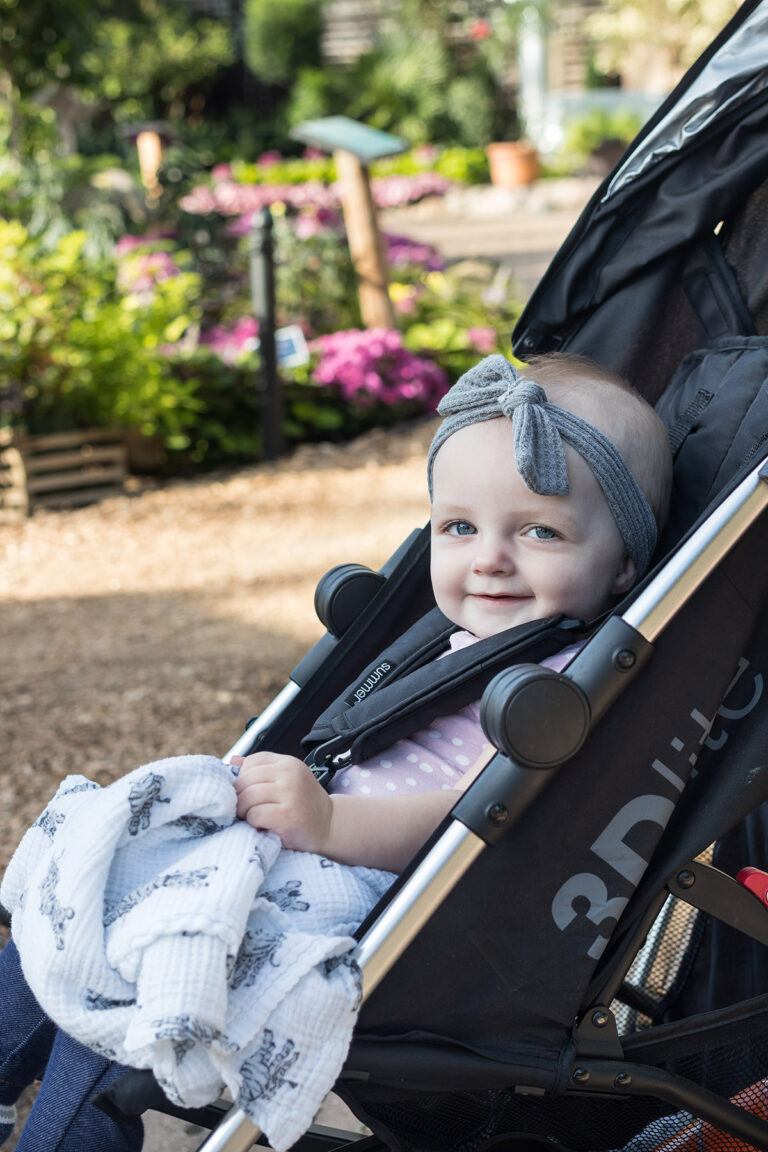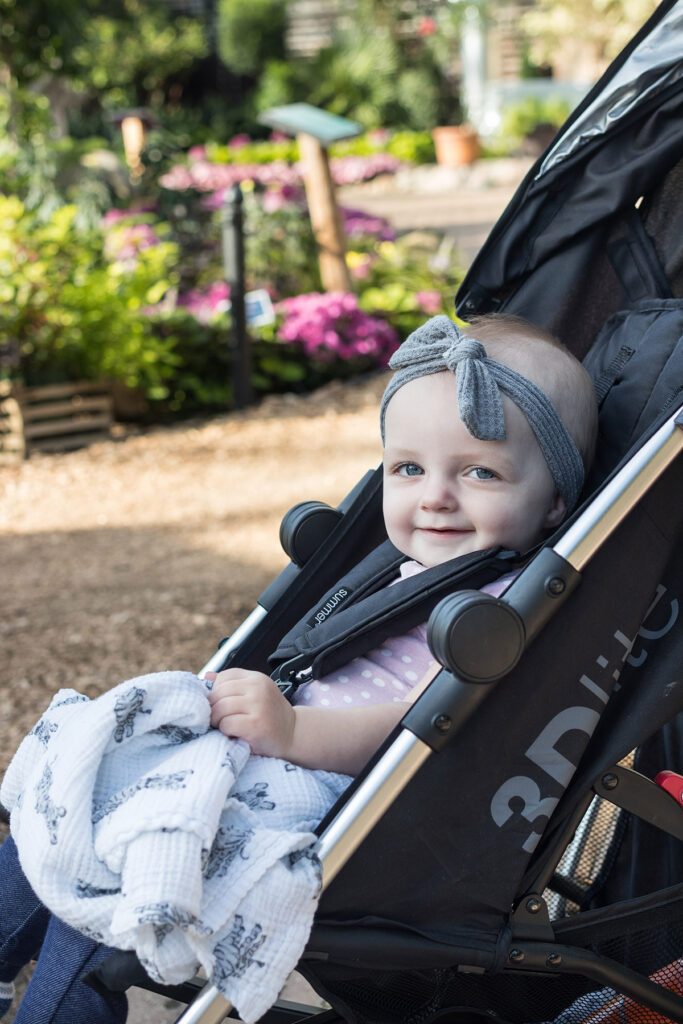 Usually, when Tommy is at school, I have a to-do list a mile long. I often run one or two errands with Olivia and then try to get as much done at home as I can. But one day this past month, we played hooky. Just the two of us went to the Domes and to one of my favorite antique stores in Milwaukee. It was so much fun. I loved having adventures with just me and Tommy when he was little and like getting to do some of that with Olivia as well.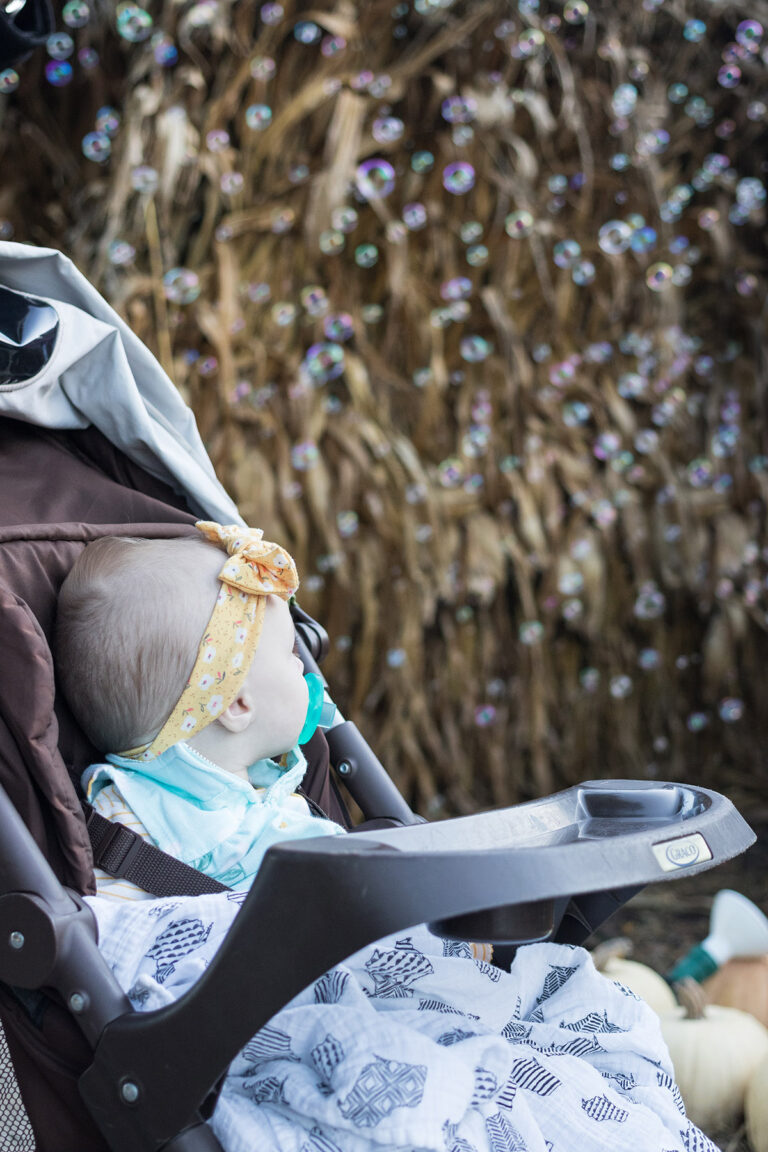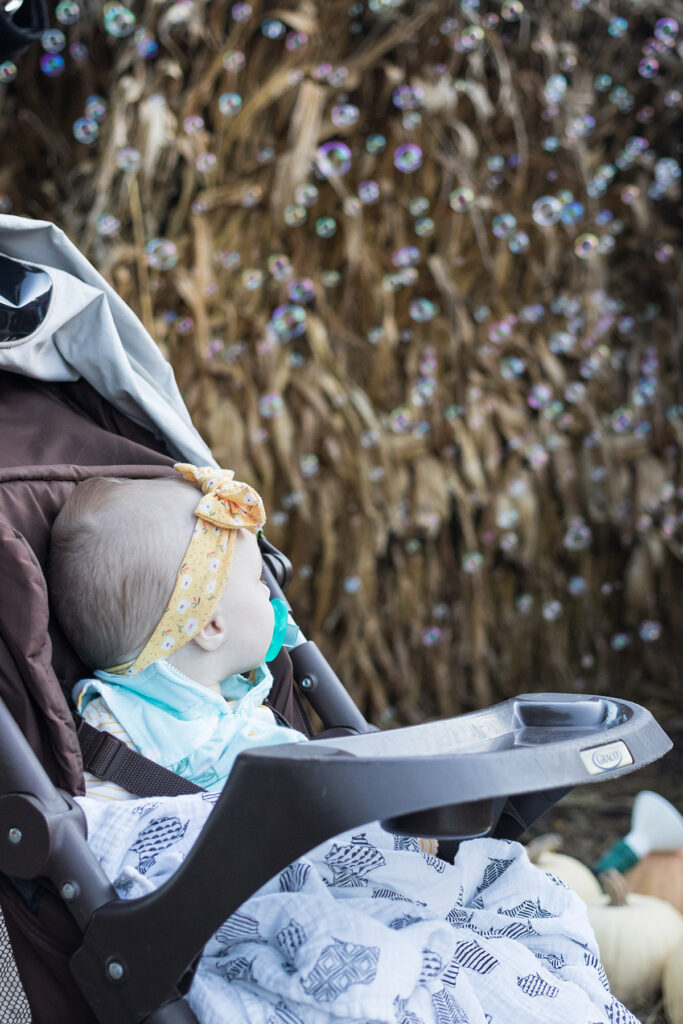 We met some friends at a local farm one evening in October. Both kids loved the bubbles that they had amongst some of the pumpkin displays.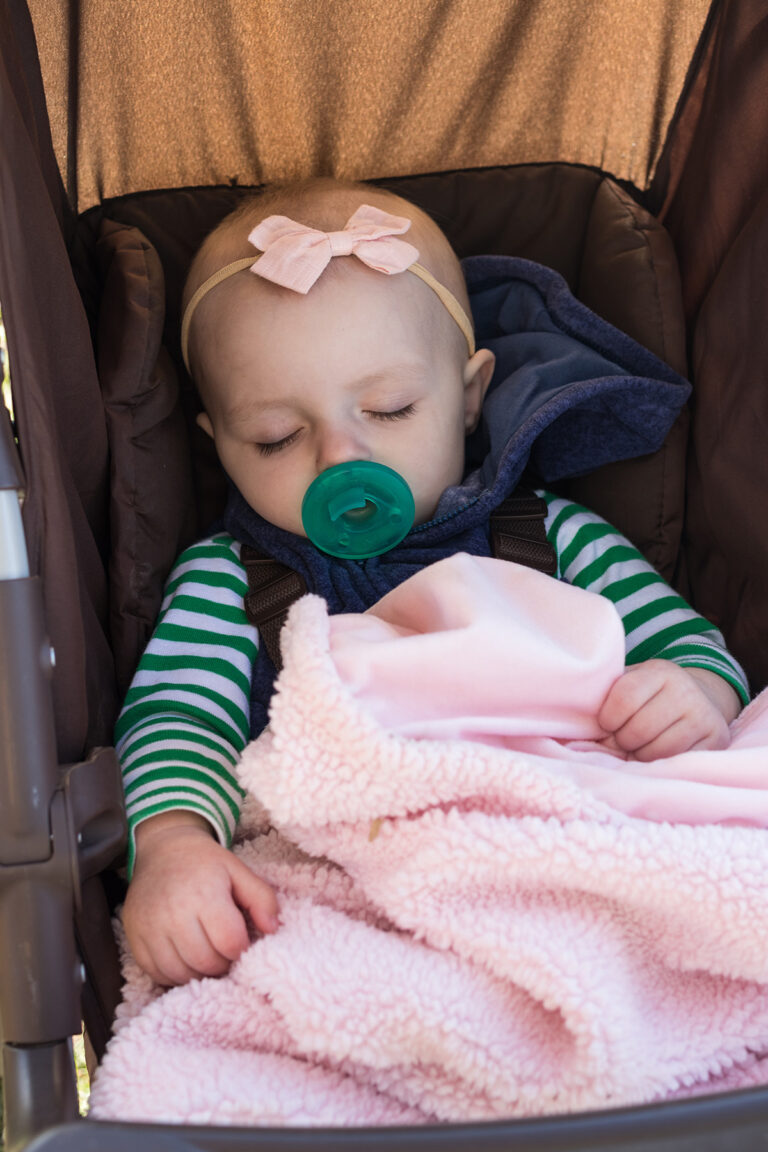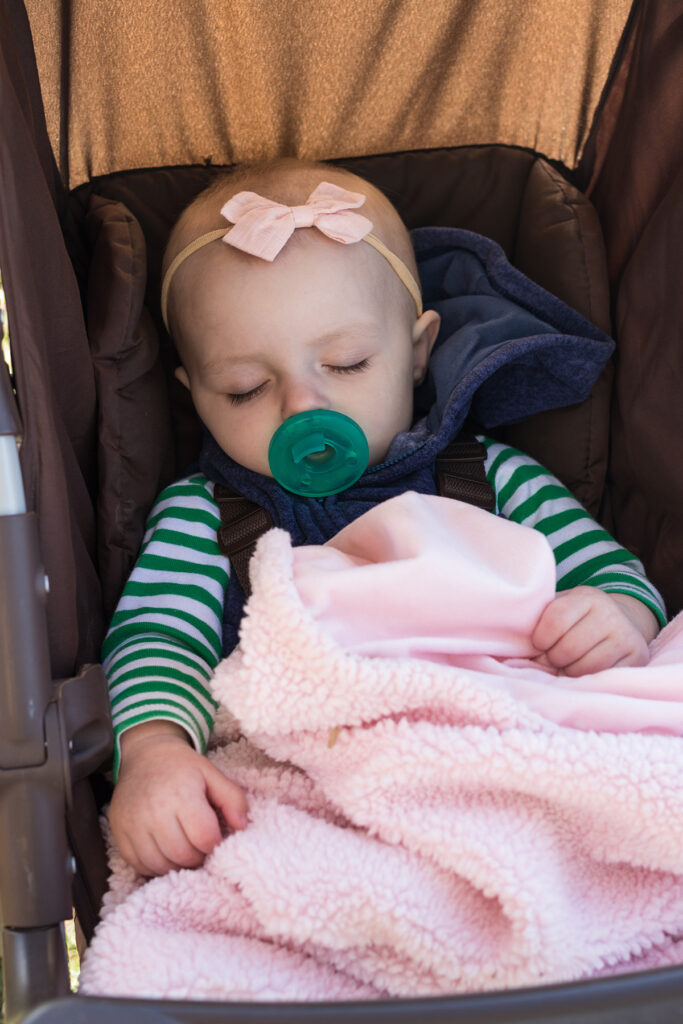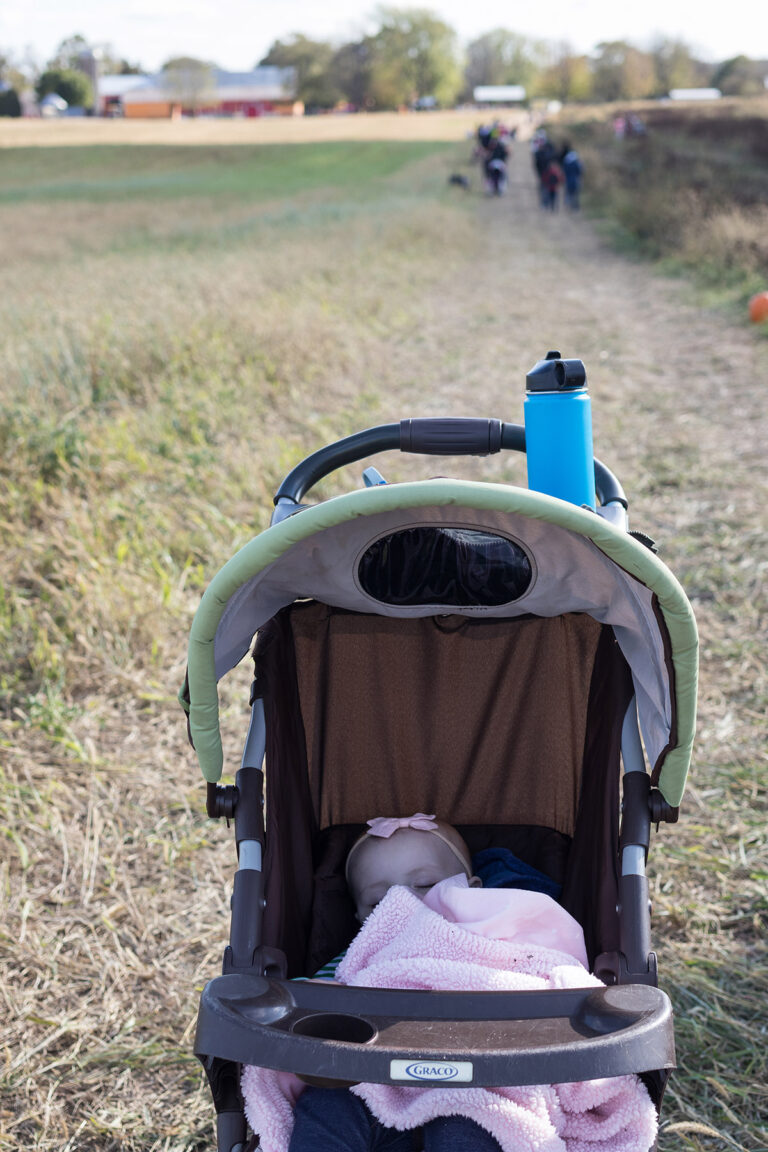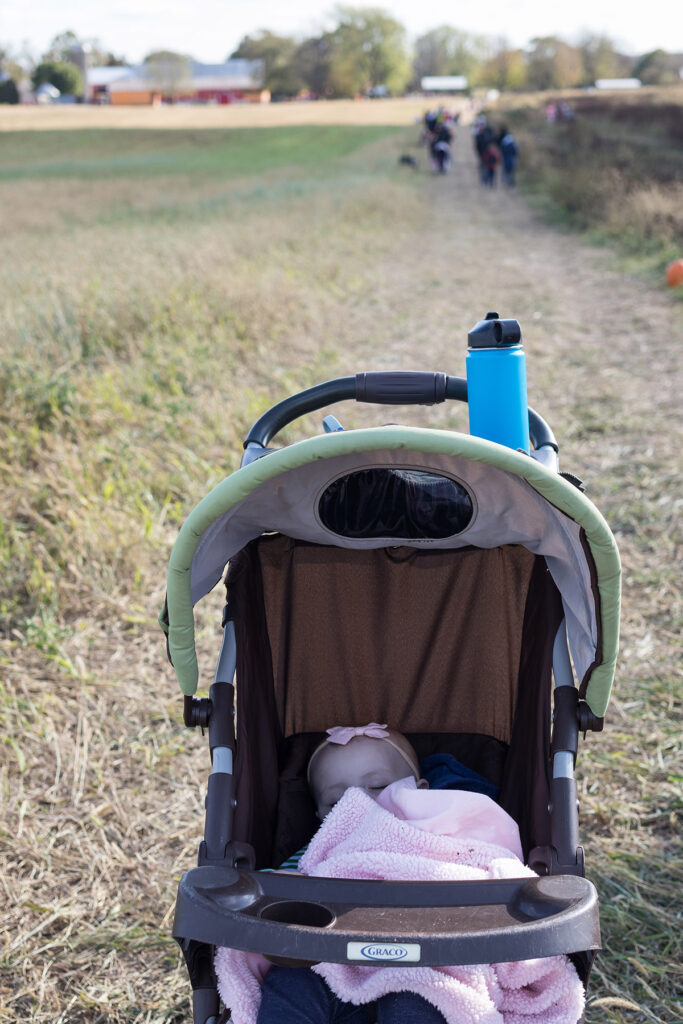 The kids and I made a couple of excursions to Green Meadows, including one with Tommy's birthday buddy and her family for our final excursion to Green Meadows for this season. Olivia is so alert during most outings these days, but she crashed halfway through this one.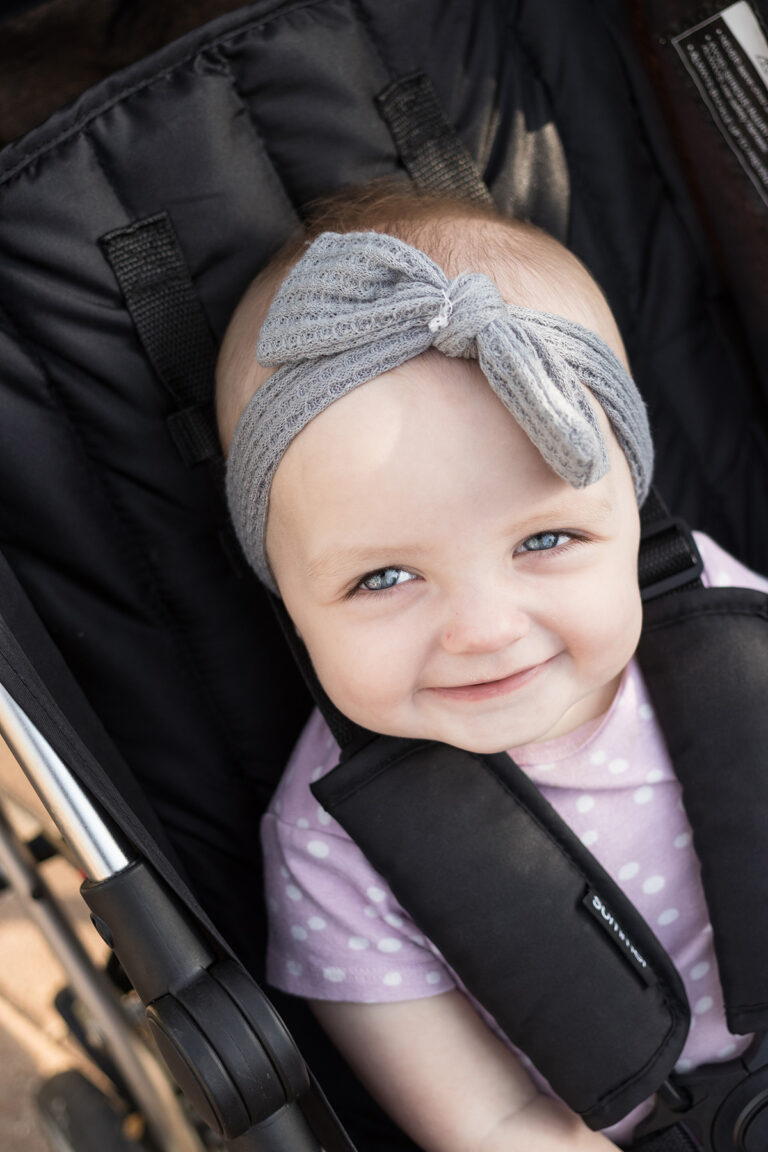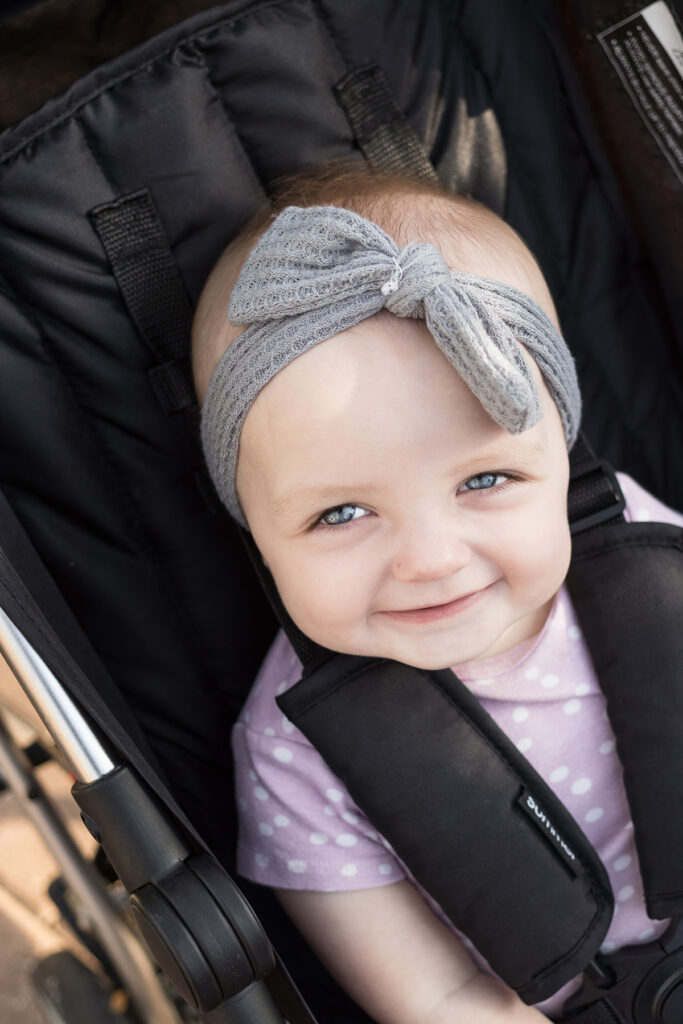 We also went to the Domes with Tommy's birthday buddy.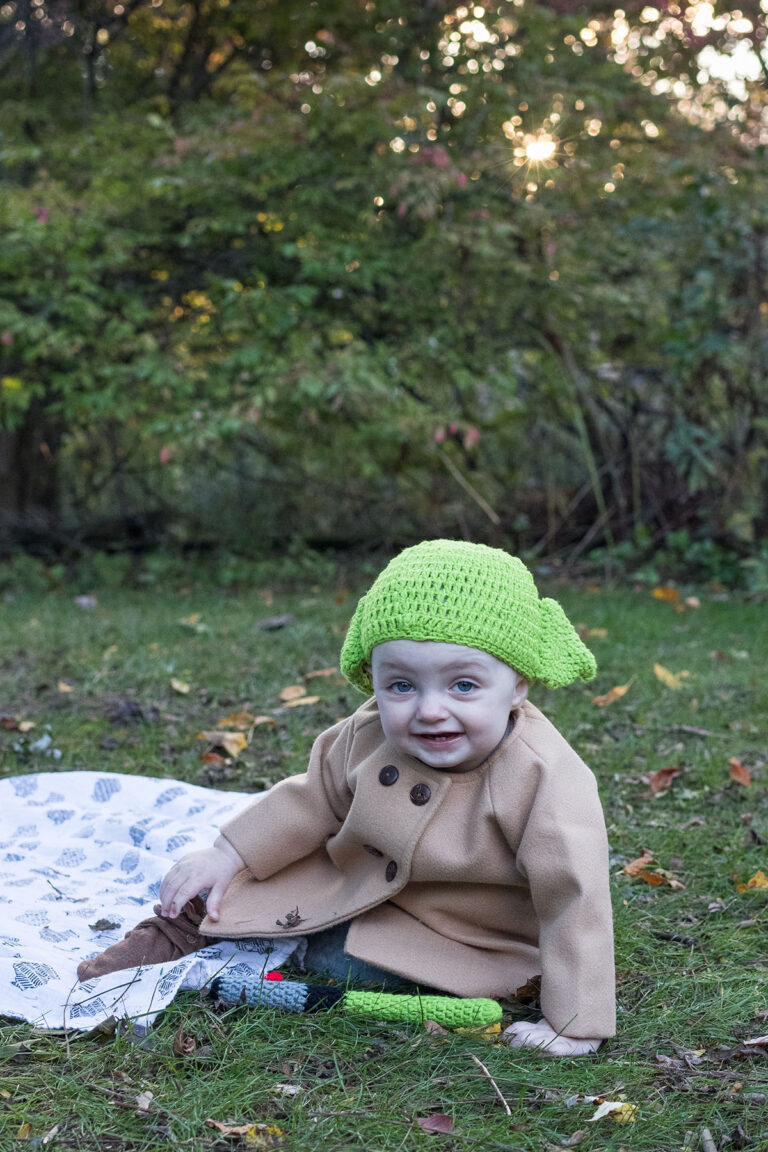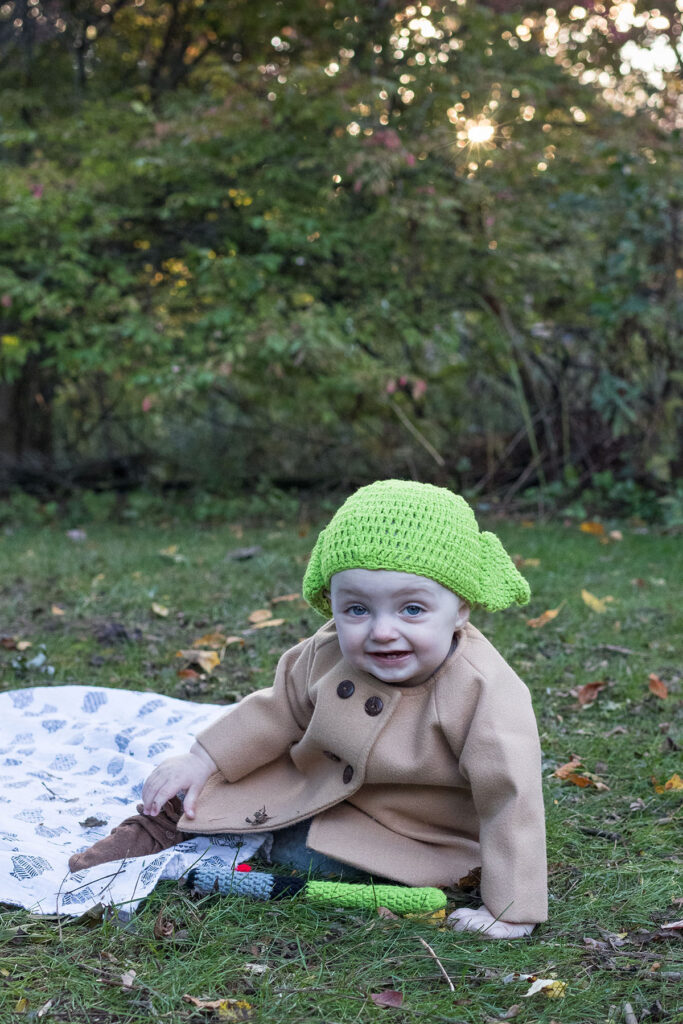 Sometime back in September, Tommy decided that he wanted to be the Mandalorian from Star Wars for Halloween and that Olivia would be Baby Yoda.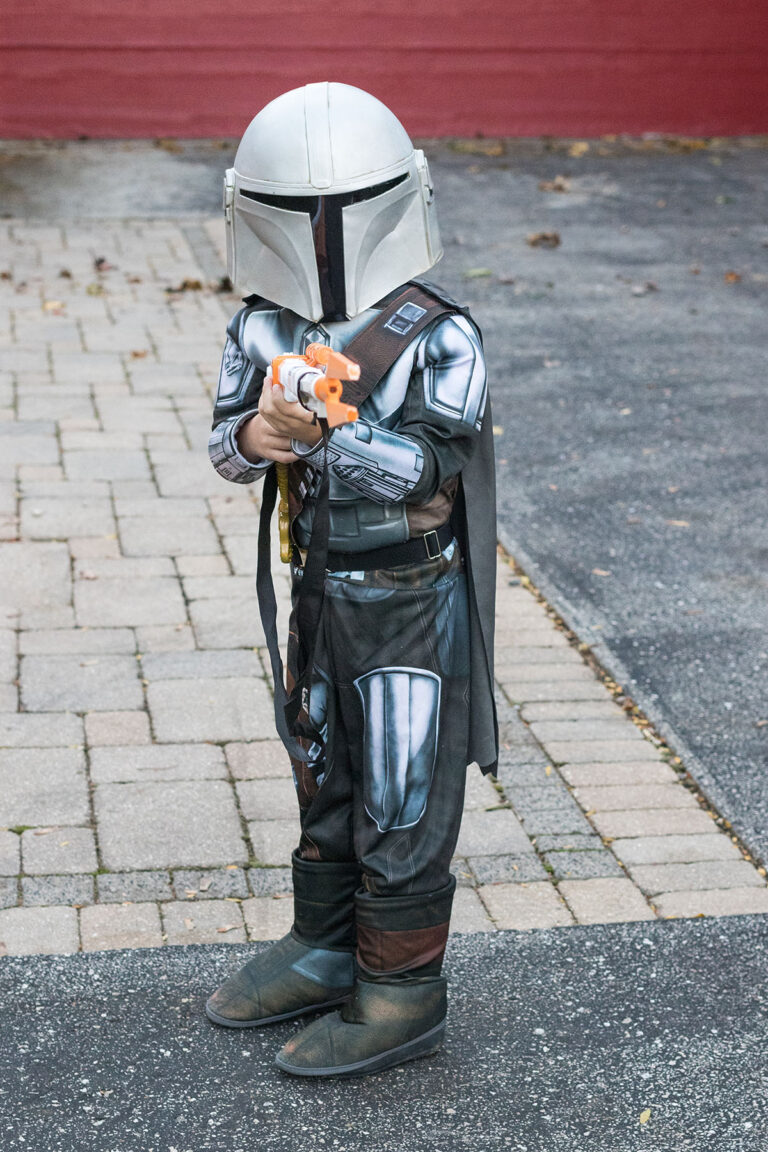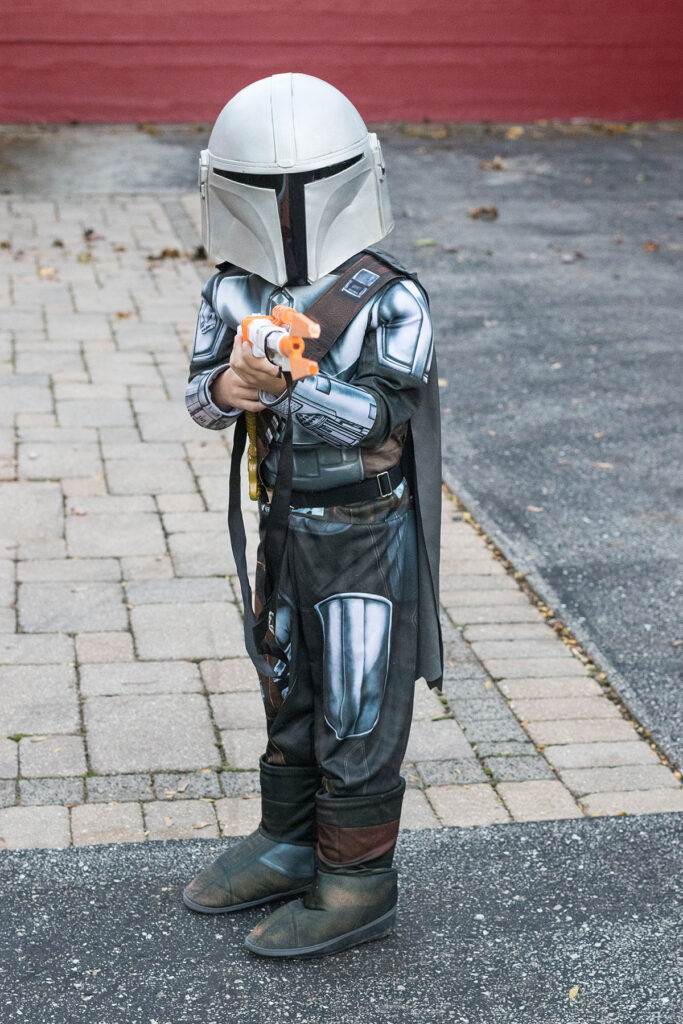 As I'm not sure when I'll write my next Tommy update, I had to share a picture of his Halloween costume, too.
The kids had so much fun on Halloween. Tommy had been looking forward to it all month. He was so excited to trick or treat and made it nearly an hour. Olivia got to ride along in the stroller and loved it.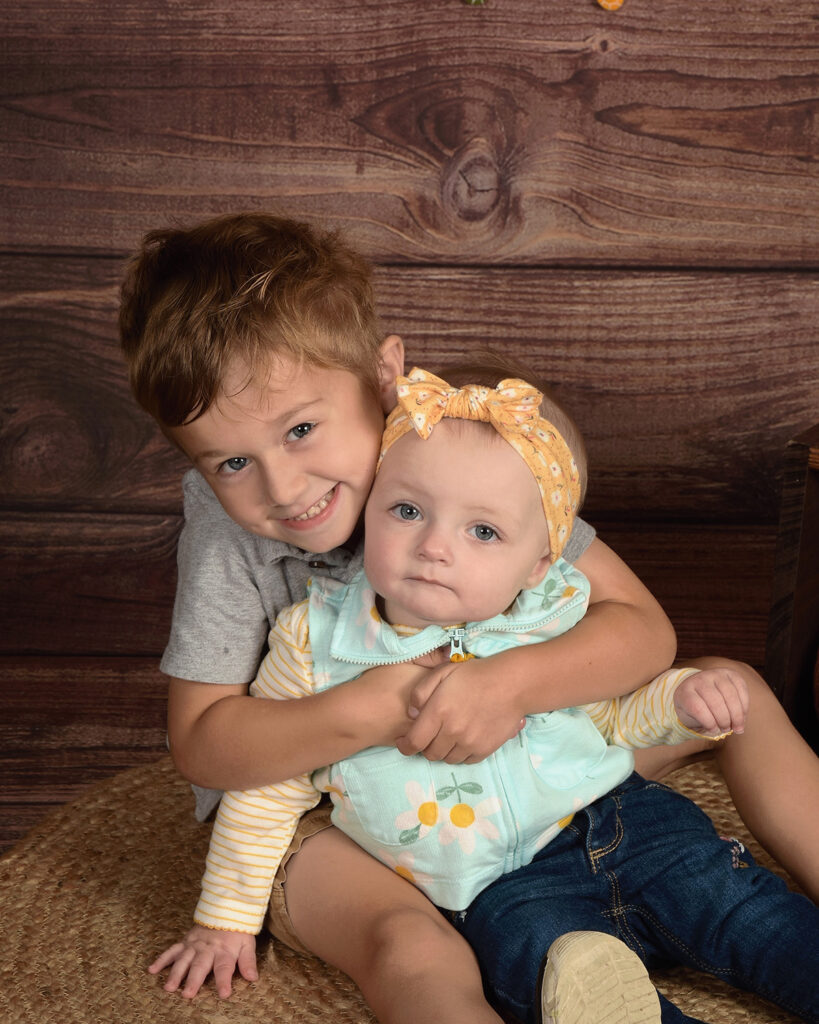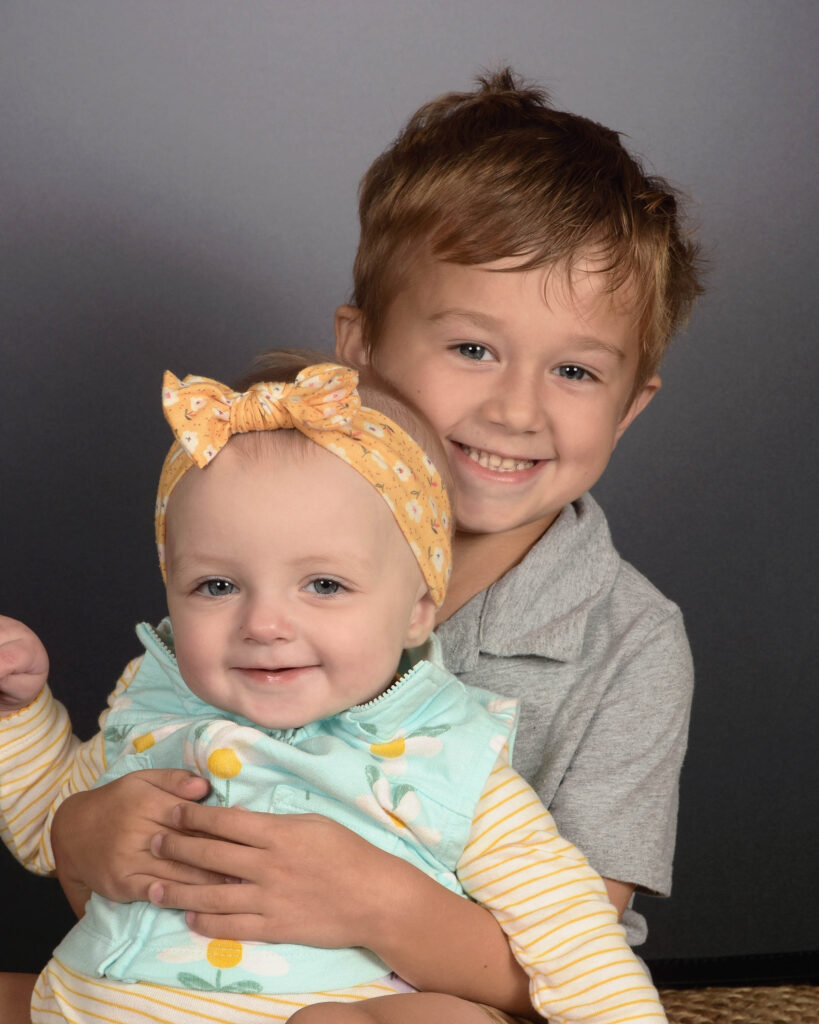 Tommy had his first school pictures this month. The photographers could not have been more amazing with the kids. They were so nice to take a few pictures with Olivia.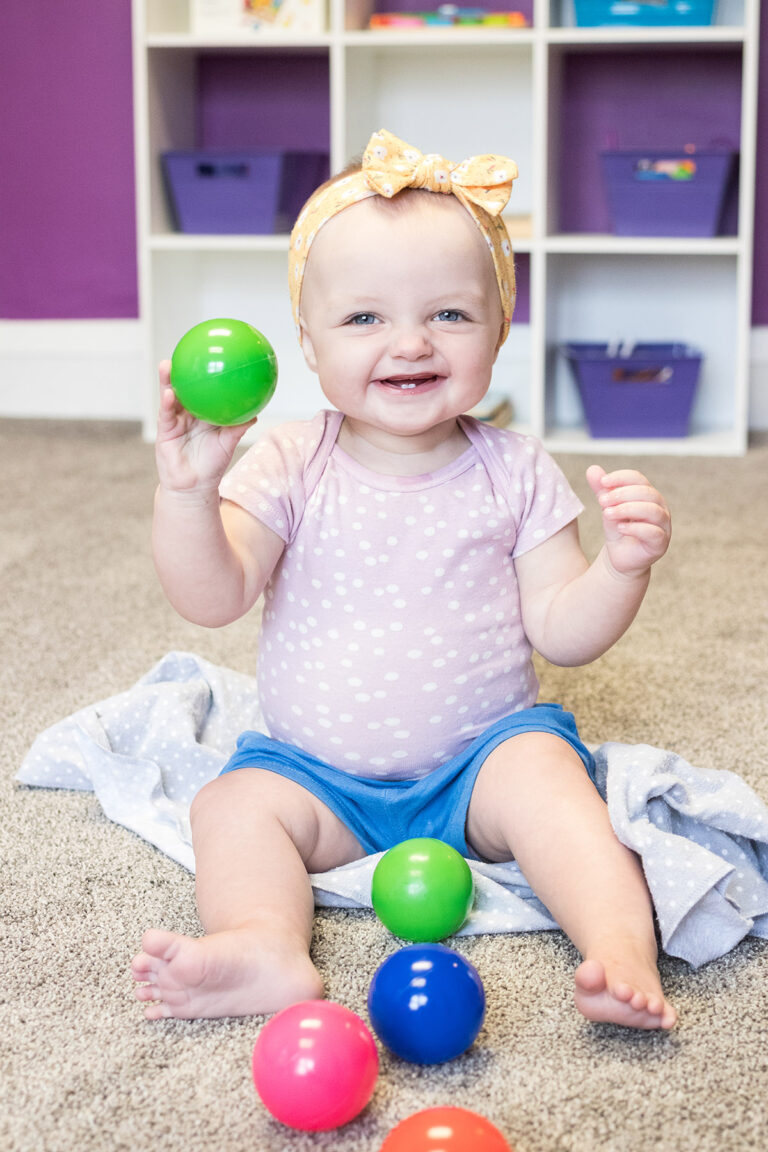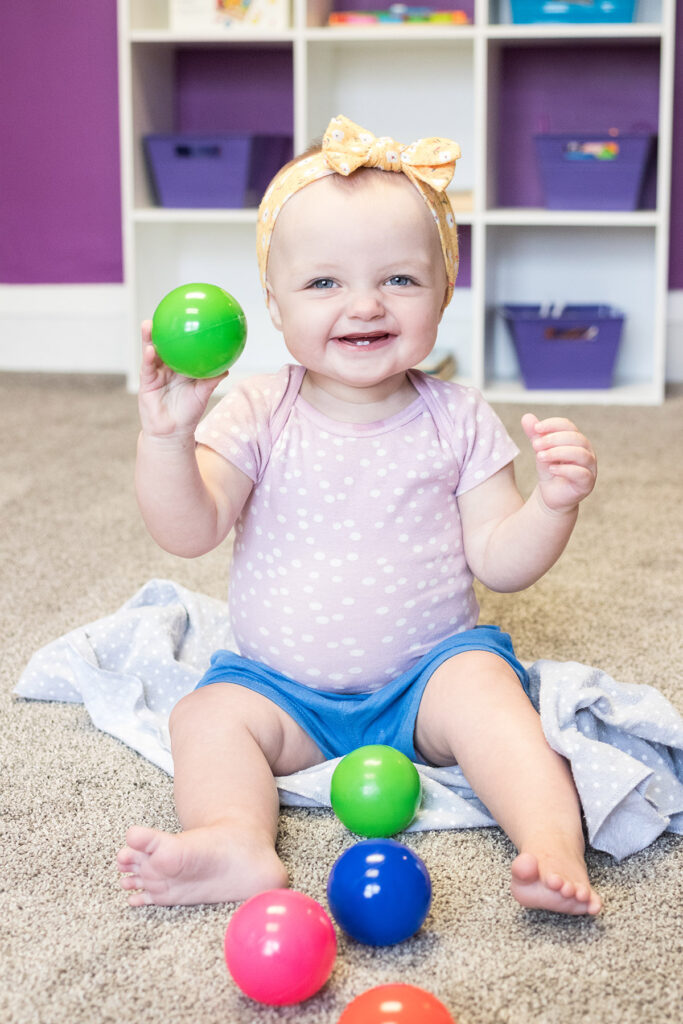 I feel like it should be noted how much of a change there was in the weather this past month. You can see evidence of this in the degree to which Olivia's outfits vary from one picture to the next. In my earliest photos, Olivia is still wearing shorts and short sleeves. By the end of the month, it was in the mid-40s during the day, which is pretty typical for early November.
Olivia remains steady eating six or seven ounces every three or four hours during the day. She still wants to eat at least once during the night. Often she'll just eat a few ounces, so I've started making smaller bottles at night. The latest challenges with feeding Olivia are that she one, wants to flip her whole rocker or climb right out of it while she's eating and two, throws her bottle on the floor repeatedly while she's eating. So I have to sit right with her while she's eating and keep an eye on her the entire time.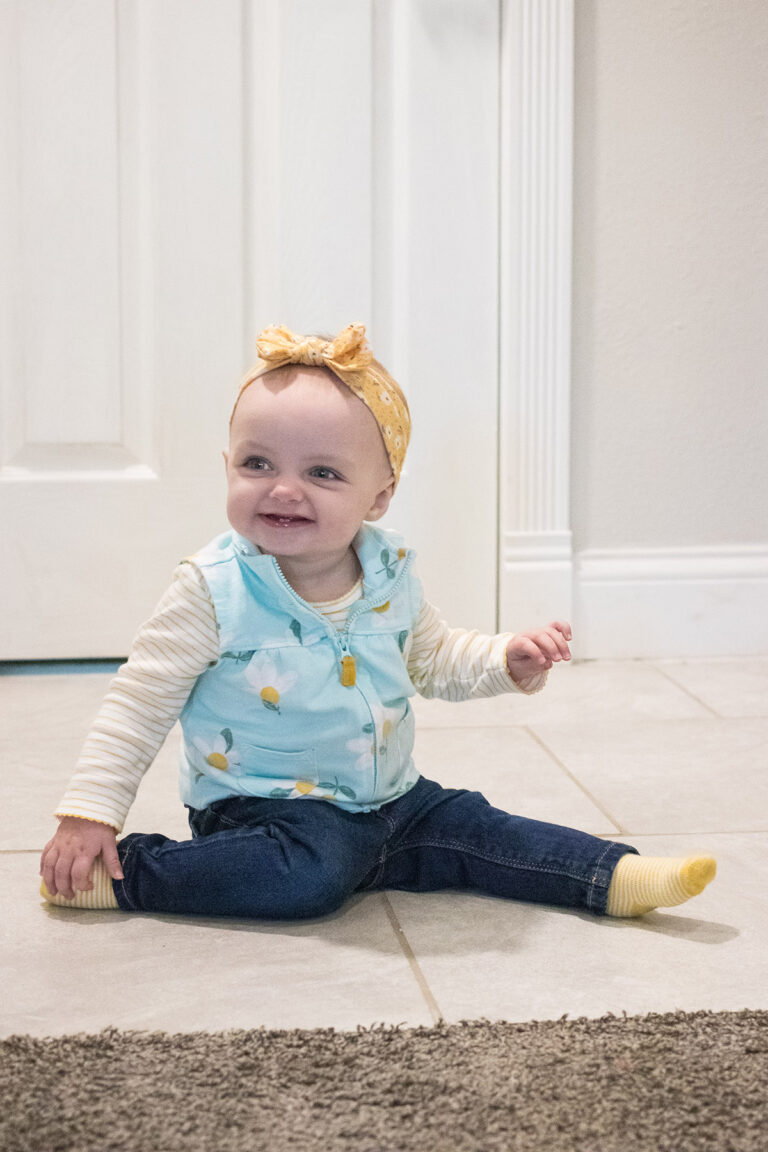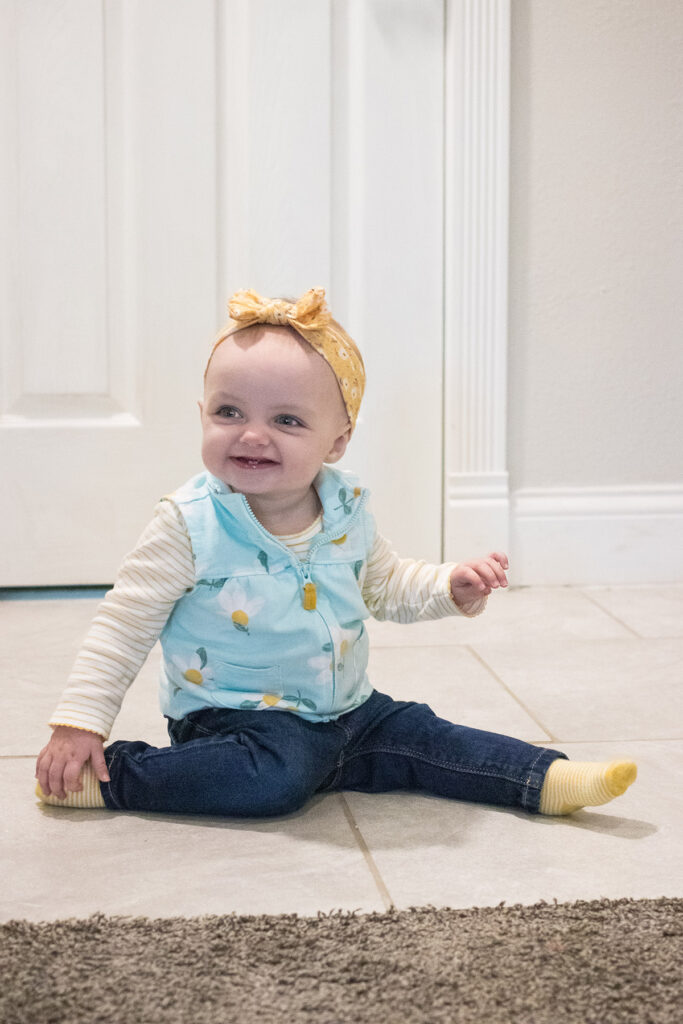 During the few rough days this month that Olivia wasn't feeling well, I started feeding her in her crib at night, so she wouldn't puke in our bed. Since then, I've been giving her all of her night bottles in her crib. It's been such a good transition for everyone.
Generally, this past month, Olivia's been waking up to eat once at night. I'll give her the bottle in her crib and then check on her to make sure she's resettled. If I'm in with her while she's eating, she gets distracted and wants to play, talk, etc. So I leave her to it on her own. Then Olivia will often wake up one other time during the night. Usually, she'll go down pretty quickly again after I re-settle her. Olivia still takes two naps or one long nap, depending on what we're doing on any given day.
Given how long she is, it's not a surprise that Olivia is kind of blowing through her nine-month clothing. She does still fit into some pieces. But I've already switched out almost all of the six-month items and switched in a lot of Tommy's old 12-month clothes for the cooler months ahead, most of which fit her already. I also just put in big orders with Old Navy and Primary to fill in a few gaps for her winter/spring wardrobe and get a few things for Tommy as well. Olivia is still wearing size 3 diapers and using size 3 overnight diapers with a liner at night.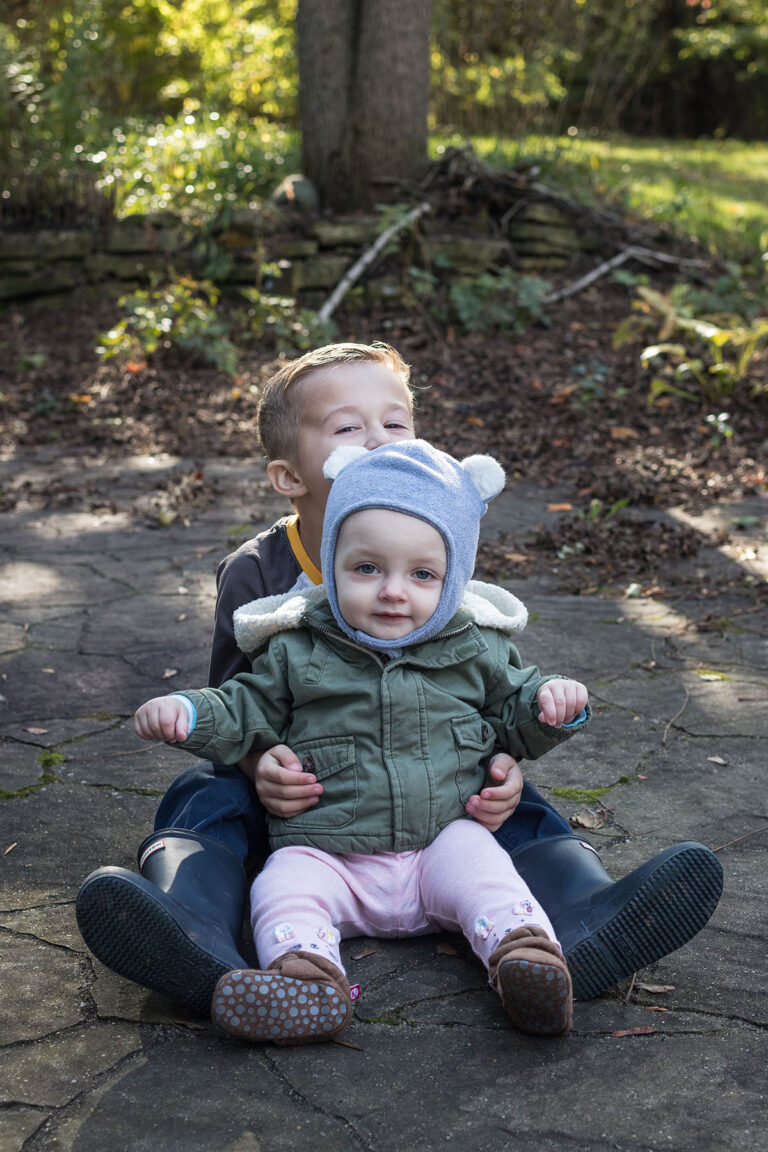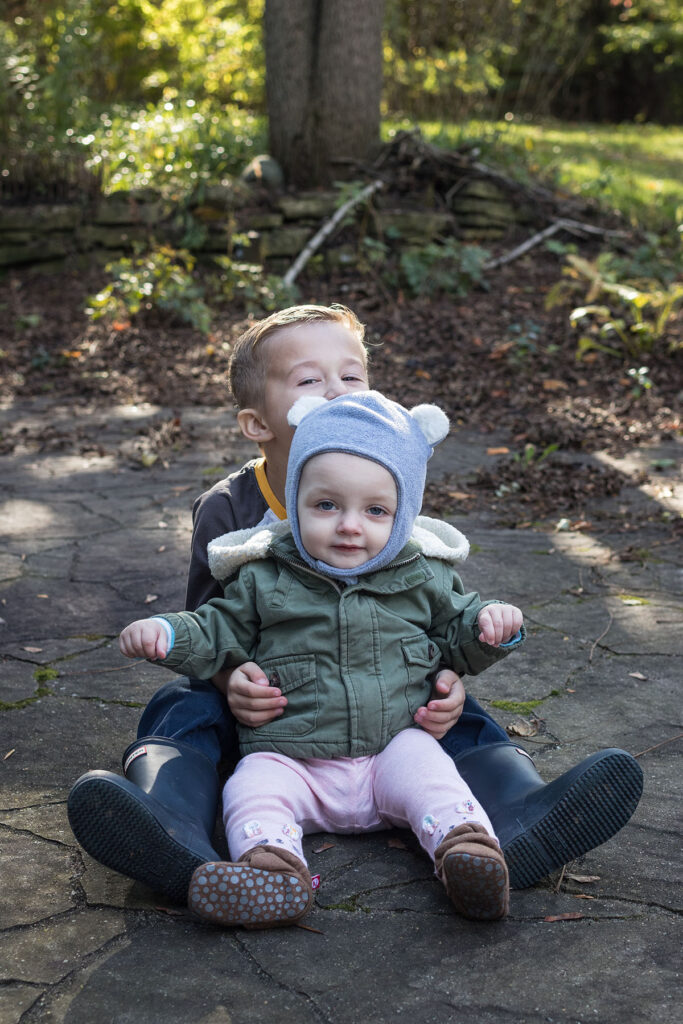 You can find all of my Olivia updates as well as my Tommy baby/toddler updates, general family updates, and other family-related posts in the family section of the blog.