Easy acid reflux-friendly slow cooker recipes will give you hands-off lunch and dinner ideas that are filling, reasonably healthy, and don't trigger GERD symptoms.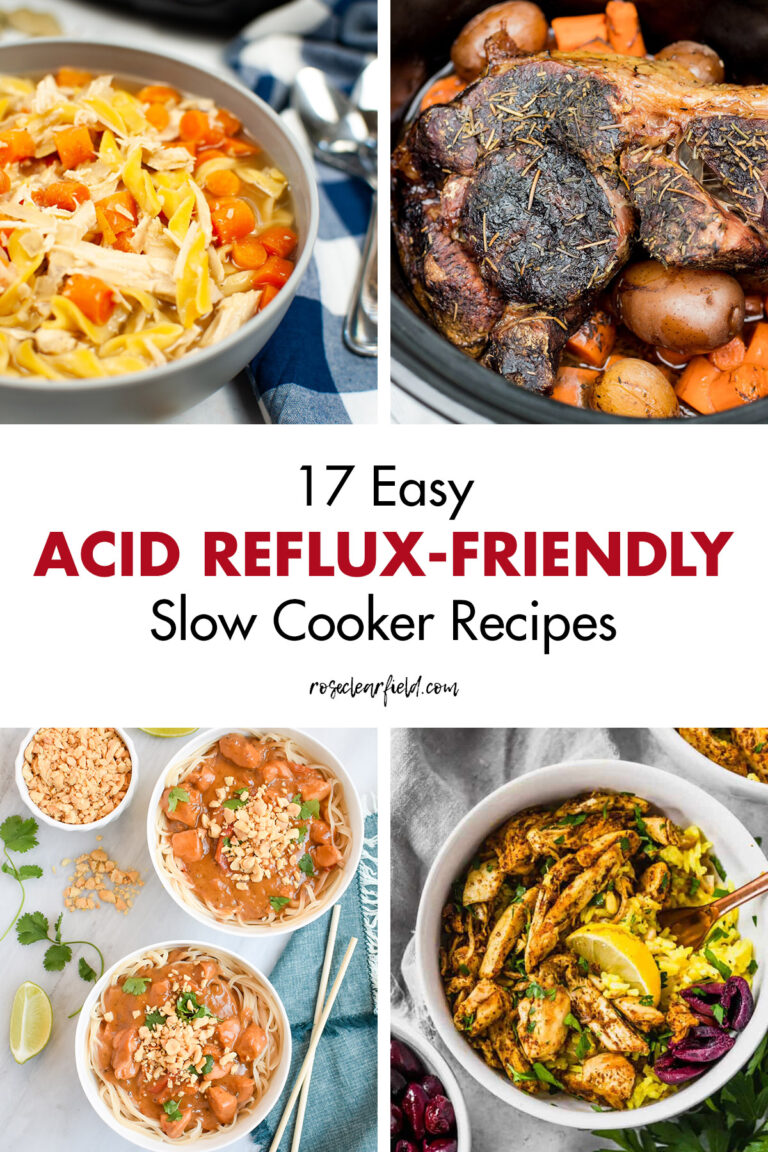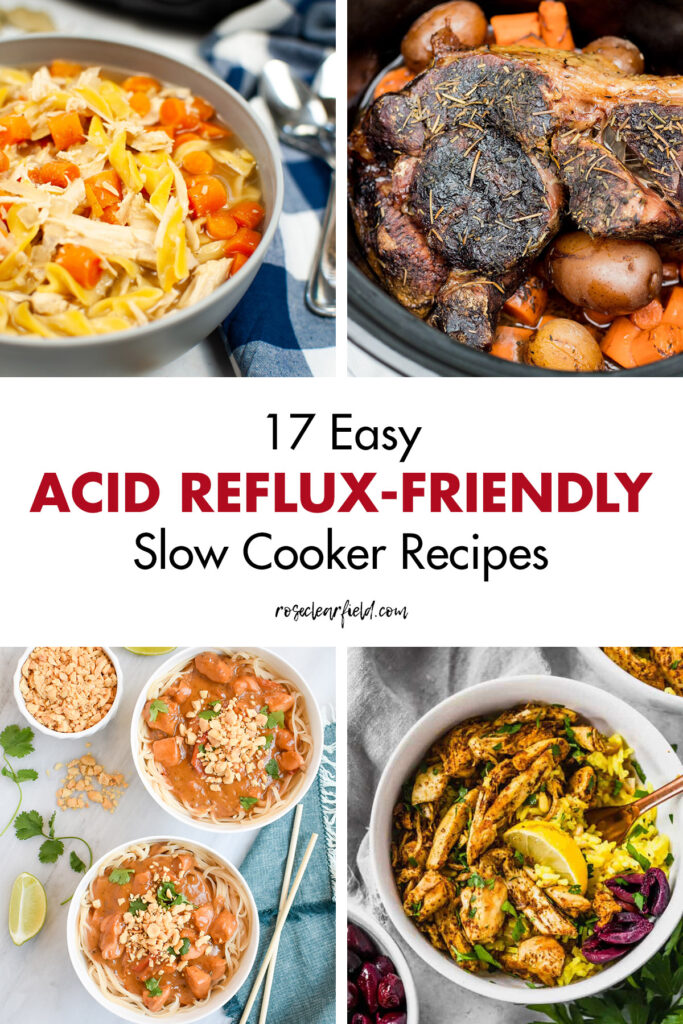 When you've just received a new diet-related medical diagnosis, it's easy to get stuck on all of the foods that you can't eat. Adjusting to a new diet is difficult, even when you know that it's for the best. Getting new recipes into your regular rotation that are easy and still feature favorite ingredients will make it more motivating to stick to the new diet.
I don't need to spend a lot of time explaining that most slow cooker recipes you find online include garlic, onion, tomatoes, and spices that trigger reflux. The key to all of the slow cooker recipes in this round-up is that they're simple. The recipes have short ingredient lists without items that are tricky to find.
I've rounded up a mix of recipes to keep your lunch and dinner routine varied. You'll find pulled meats, soups, classic chicken dishes, and more. Slow cooker meals are always welcome in the winter when you crave warm comfort food. They're also ideal for the summer months when you don't want to turn on the oven.
Disclaimer: I am not a physician. I'm a lifelong acid reflux sufferer. For my entire adult life, I've been treating it actively through medication, diet, and lifestyle changes. In this post, I cite a handful of medical resources. All of the additional information that I include here pertaining to acid reflux comes from my own personal experience. Please consult a physician if you have any questions about your diet or any other components of your GERD treatment.
The best and worst foods for acid reflux
As I put together acid reflux-friendly slow cooker recipes, I focused on optimal foods for GERD symptoms, taking care to avoid the most common triggers as much as possible.
The best foods for soothing acid reflux symptoms include green vegetables, root vegetables, meat and seafood, healthy fats, whole grains, eggs, fennel, ginger, non-citrus fruits, and herbal tea.
The most common triggers for acid reflux include chocolate, tomatoes, citrus fruits, greasy foods, spicy foods, mint, alcohol, caffeine, and carbonated beverages.
I've created a free printable reference sheet with the best and worst foods for acid reflux. Keep it handy in your kitchen to help you plan meals and combat reflux flares.
[Download your FREE printable acid reflux foods reference sheet!]
Eating-related tips to further reduce symptoms
Developing and maintaining an acid reflux-friendly diet will greatly reduce your GERD symptoms. Typically, you'll achieve the greatest level of success with eliminating your symptoms when you adhere to a few simple eating tips.
Eat slowly
Eat smaller meals
Wait at least two hours to lie down after eating
Avoid eating the final two or three hours before you go to bed
Avoid alcohol and caffeine, especially in the evening
Additional lifestyle tips to minimize symptoms
The following lifestyle advice will further help you limit your acid reflux symptoms.
Steer clear of tight clothing and high-waisted pants, skirts, and dresses
Use at least two pillows when you sleep
Maintain a healthy weight
Avoid mint- and peppermint-flavored gum
Take an antacid
Stop smoking
The importance of identifying triggers
Typically, every acid reflux suffer has a few key foods and lifestyle adaptations that will make the biggest difference for his or her overall gut health. When you're able to identify and remove these triggers, most likely, you won't have to adopt other acid reflux management strategies. For example, if your biggest food triggers are tomatoes and spicy foods, don't worry as much about avoiding alcohol and chocolate.
For at least one week, keep a food diary, noting the following details:
Food you eat
Time of day you eat
Symptoms you experience
This information will help you make important modifications to your diet and eating schedule for ideal acid reflux management.
[Acid reflux sources – 1 | 2 | 3]
Finally, when I say "easy," I mean that a recipe takes one hour or less to prepare and only includes ingredients that you'll find at major grocery stores. By their nature, the vast majority of slow cooker recipes online are easy. While they do take time, most of that time is hands-off. If there are components of a recipe that are more time-intensive, in virtually every instance, you can complete that step ahead of time, such as making a sauce or roasting vegetables.
Easy acid reflux-friendly slow cooker recipes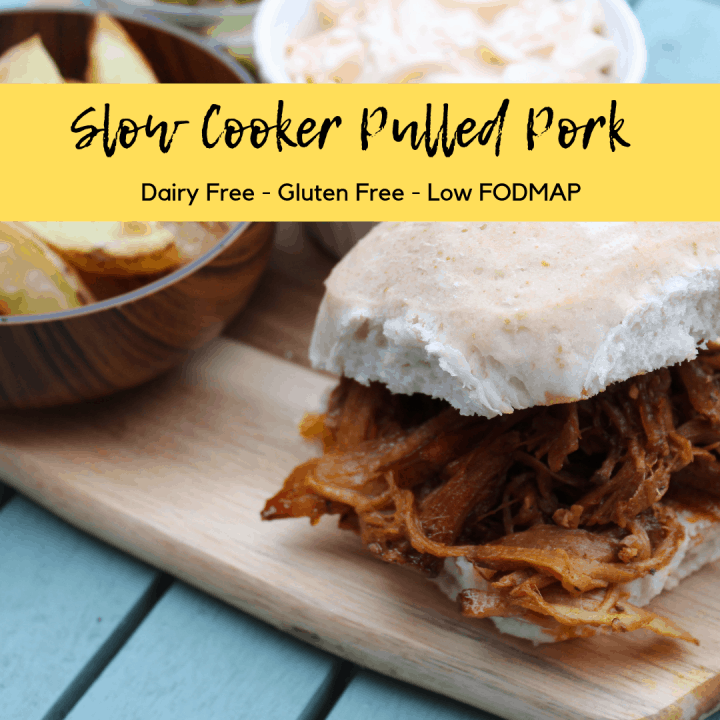 1. Pulled pork
My Allergy Kitchen's pulled pork will quickly become a staple in your monthly menu rotation. It's gluten-free, dairy-free, and low FODMAP with lots of flavor and just the right amount of sweetness. Pulled pork is ideal for sandwiches, nachos, pizza, salads, casseroles, and more. If you make a large batch of pulled pork, freeze the leftovers in small portions for easy lunches and dinners in the coming months.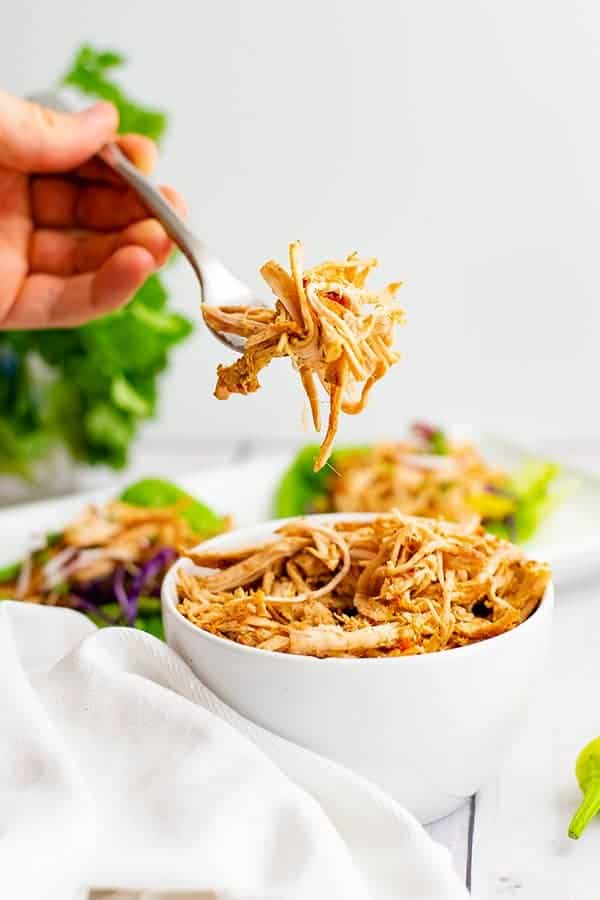 2. Jerk chicken
Bites of Wellness's jerk chicken or Cajun chicken is lightly seasoned and slow-cooked with bell peppers. Once cooked, you'll be able to shred the chicken and serve it over rice or cauliflower rice; in sandwiches, tacos, and salads; or alongside coleslaw. This recipe is whole 30, gluten-free, paleo, and low FODMAP.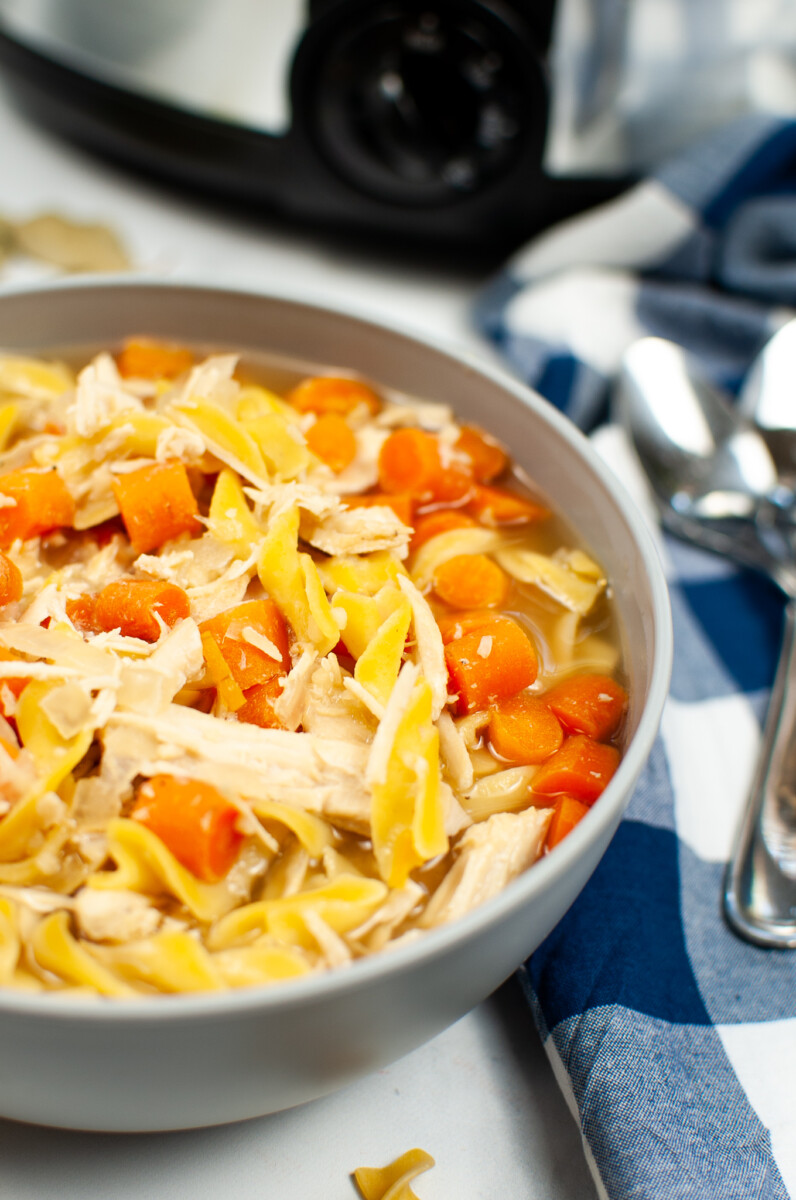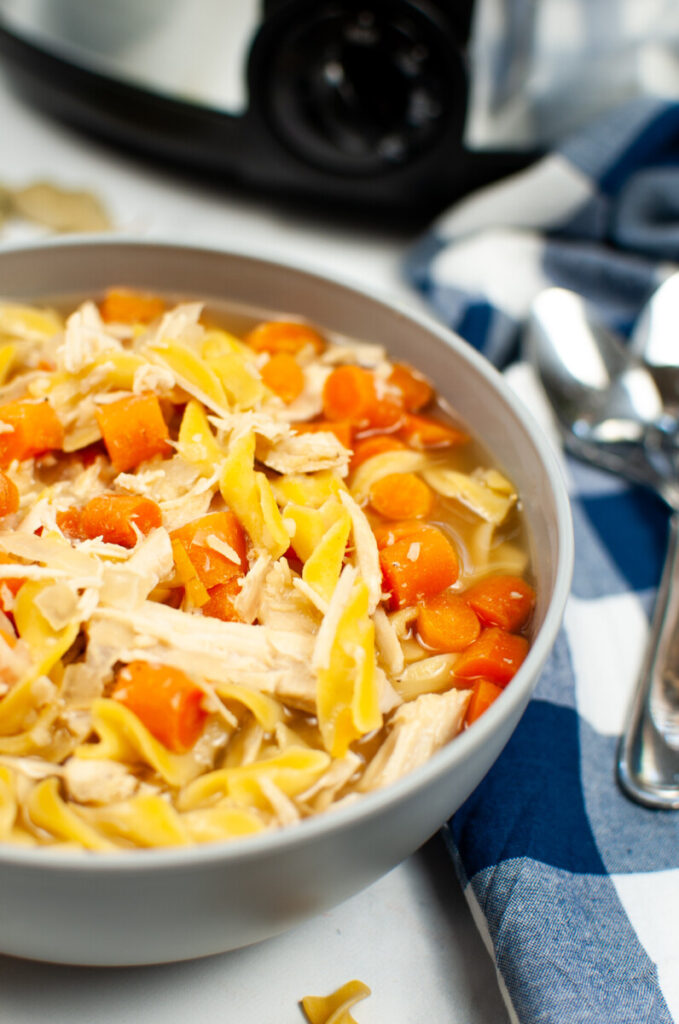 3. Turkey noodle soup
A Balanced Belly's turkey noodle soup is everything that you want in a classic chicken noodle or turkey noodle soup. This recipe works well with either meat. It's the ideal comfort food on a cold day. Swap in a couple of teaspoons of garlic-infused olive oil for the fresh garlic. This recipe is gluten-free, dairy-free, and low FODMAP.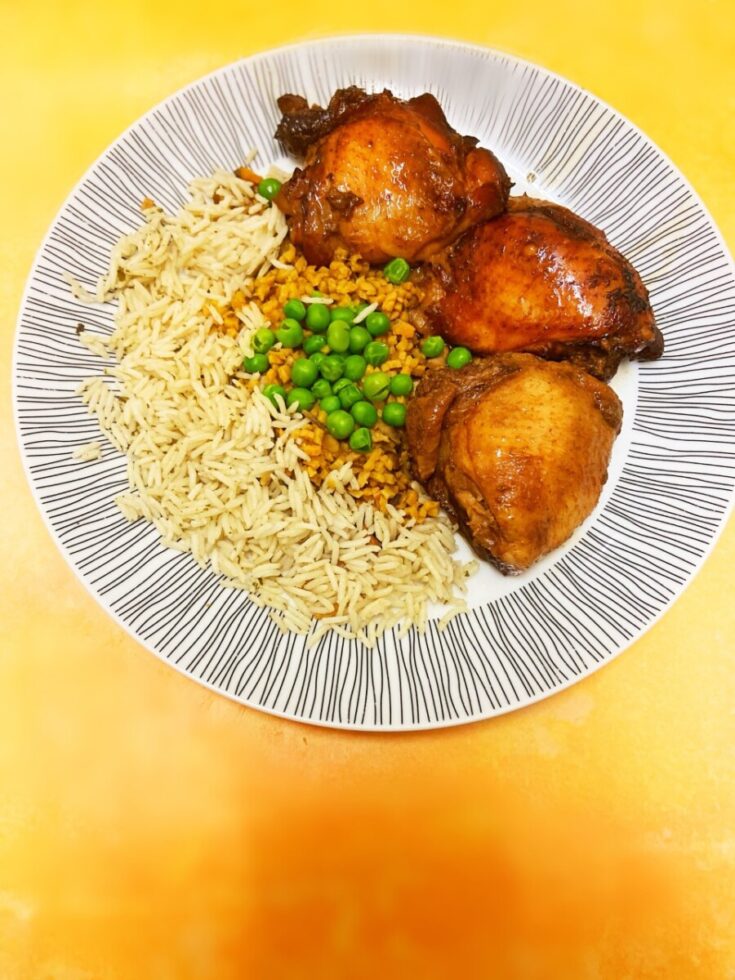 4. Teriyaki chicken thighs
There are only four ingredients in A Balanced Belly's teriyaki chicken thighs slow cooker sauce. Although not authentic teriyaki sauce, you'd never know the difference, and it's gluten-free. Teriyaki chicken thighs are so flavorful and pair perfectly with rice and vegetables.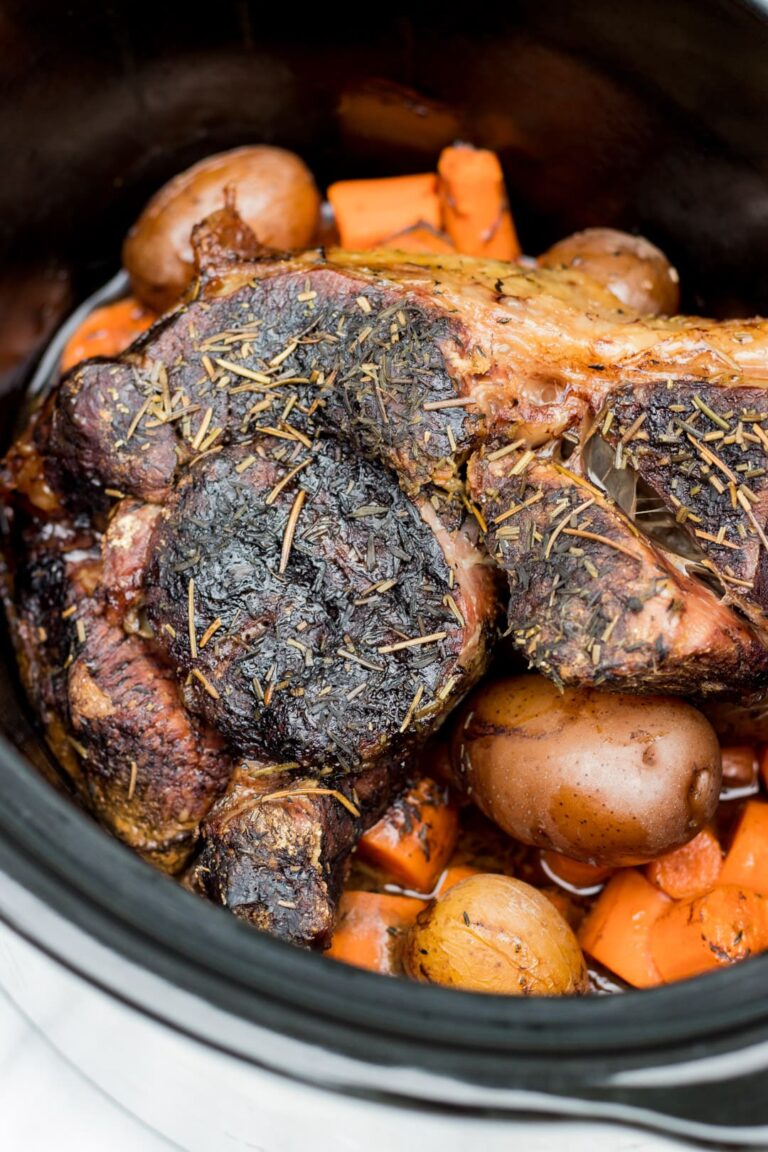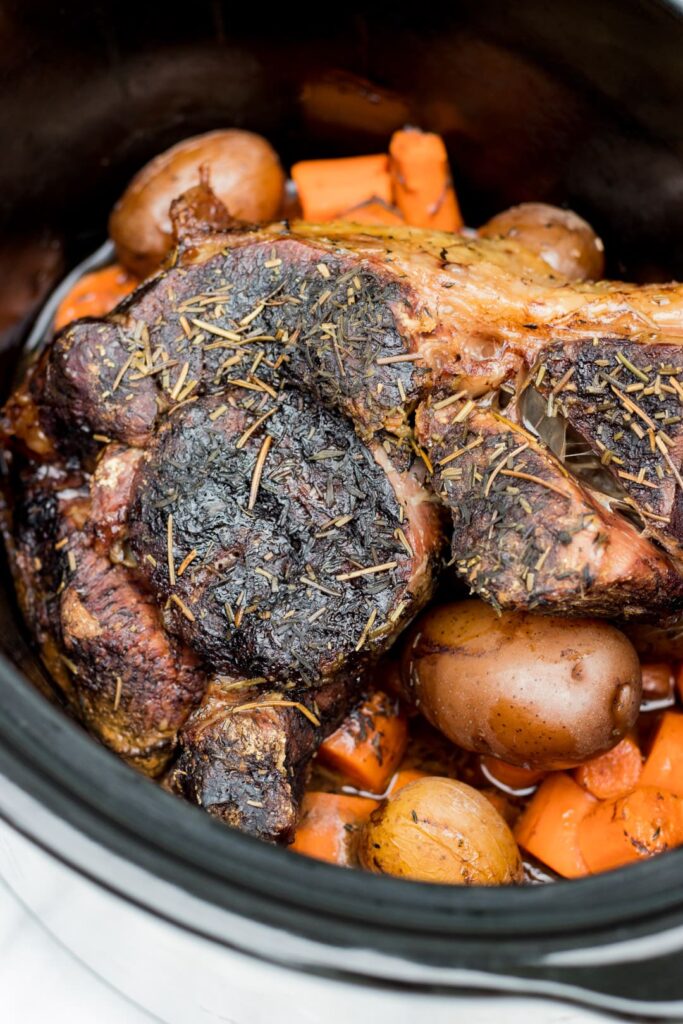 5. Pot roast
Fun Without FODMAP's pot roast has just eight ingredients and is so flavorful and moist, thanks to the slow cooker. Pair pot roast with a simple green salad to complete this wonderful comfort food meal.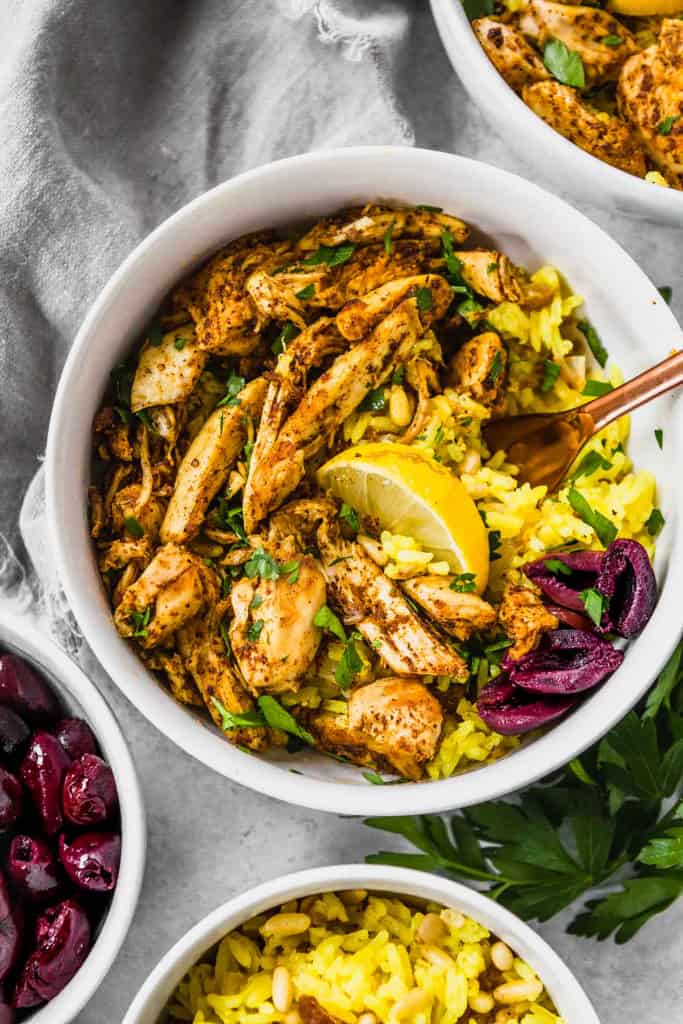 6. Chicken shawarma
A Clean Bake's chicken shawarma combines the ease of a slow cooker meal with the complex flavor of a traditional slow-roasted Mediterranean chicken. When you're craving takeout but won't be dining out any time soon, slow cooker chicken shawarma is the recipe that you need. Swap in garlic-infused olive oil for the fresh garlic and omit the lemon juice to avoid reflux triggers. Chicken shawarma tastes great on its own, served over rice, or in a sandwich.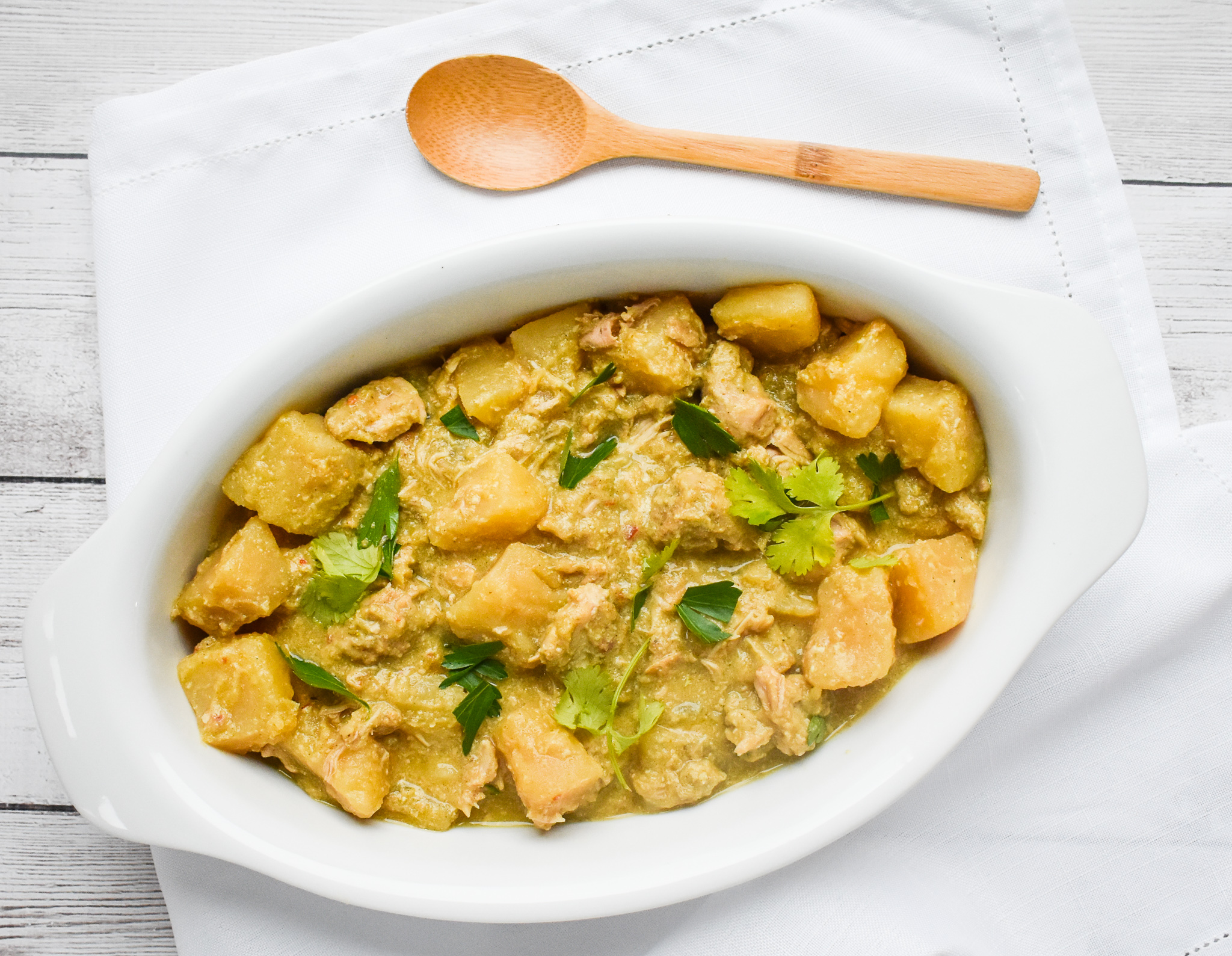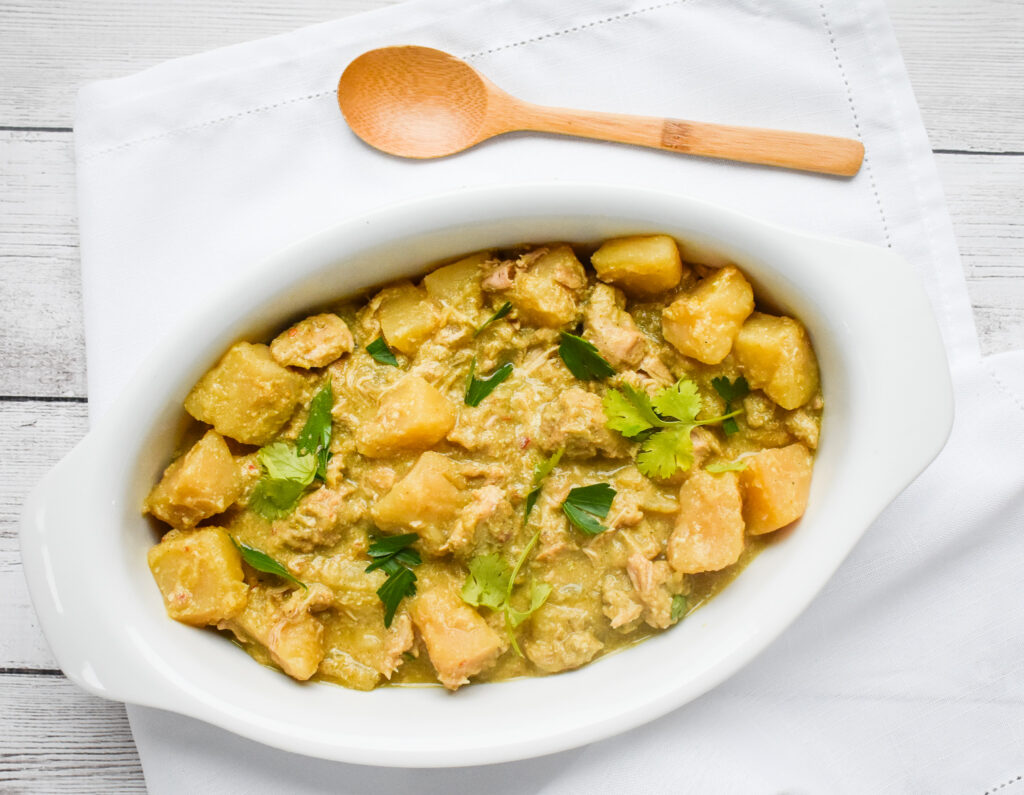 7. Curry chicken and potatoes
Rachel Pauls Food's curry chicken and potatoes is hearty and delicious. Curries feature a wonderful variety of spices with anti-inflammatory and antioxidant properties, which is great for acid reflux sufferers. This recipe is gluten-free, dairy-free, and low FODMAP.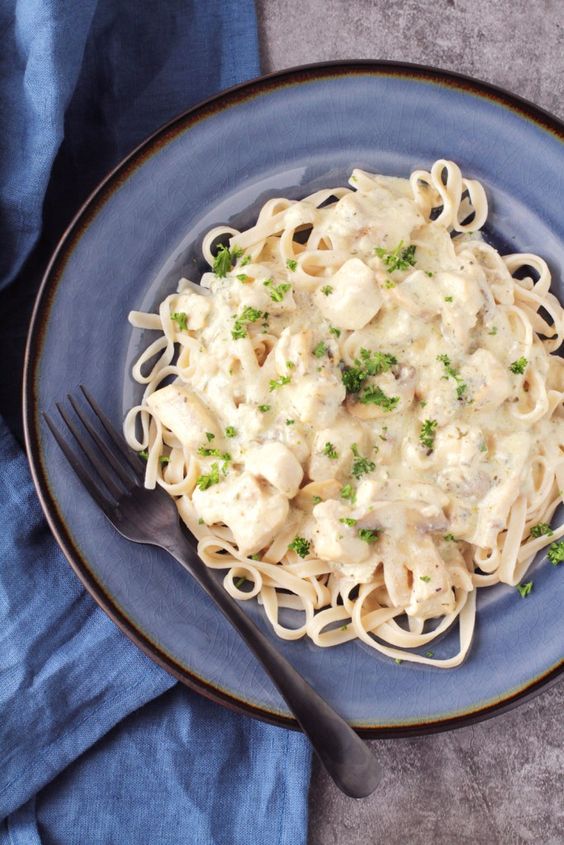 8. Chicken stroganoff
Delicious As It Look's chicken stroganoff is a lightened-up version of beef stroganoff. The recipe is gluten-free, low FODMAP, and can easily be made dairy-free with just a couple of substitutions. Chicken stroganoff is wonderful served over pasta or rice and finished with a sprinkling of fresh herbs.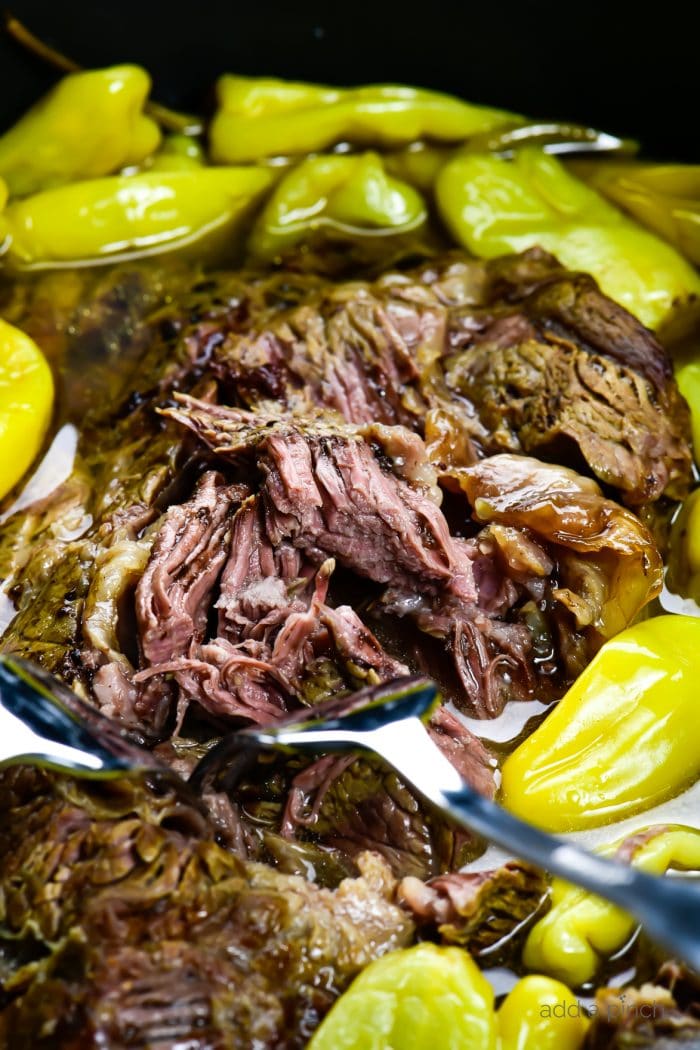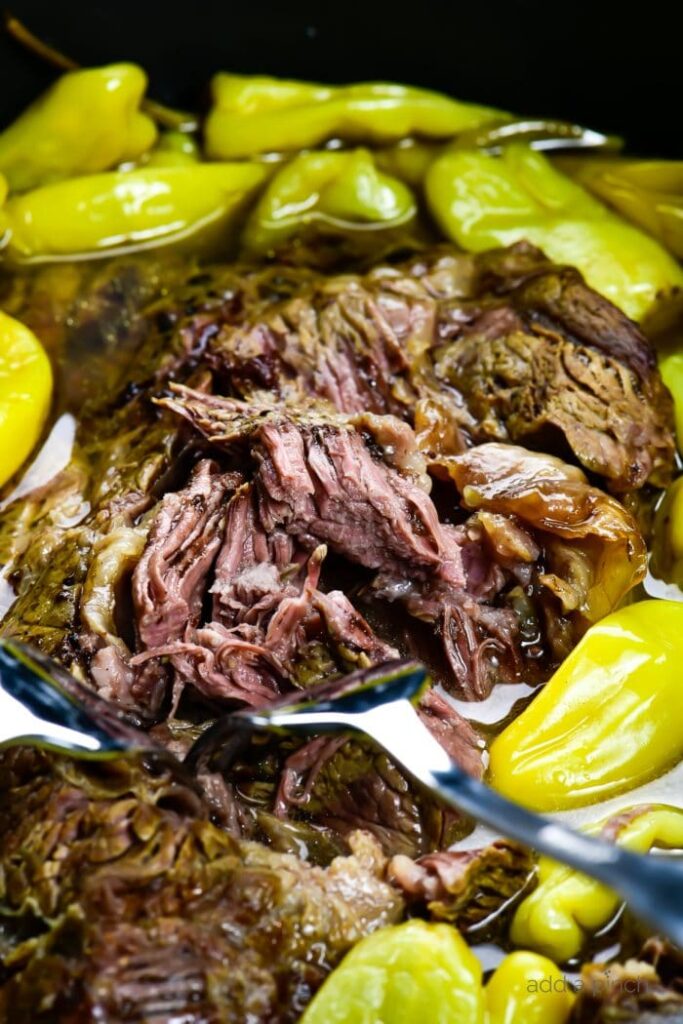 9. Mississippi roast
Add a Pinch's Mississippi roast or pepperoncini roast is such a ridiculously easy recipe that requires absolutely no modifications for acid reflux sufferers. While you may not keep the ingredients on hand currently, once you've tried this recipe, they will become staples in your pantry. Mississippi roast is such a versatile dish and works well in sandwiches and with so many different side dishes, including rice, mashed potatoes, and roasted vegetables.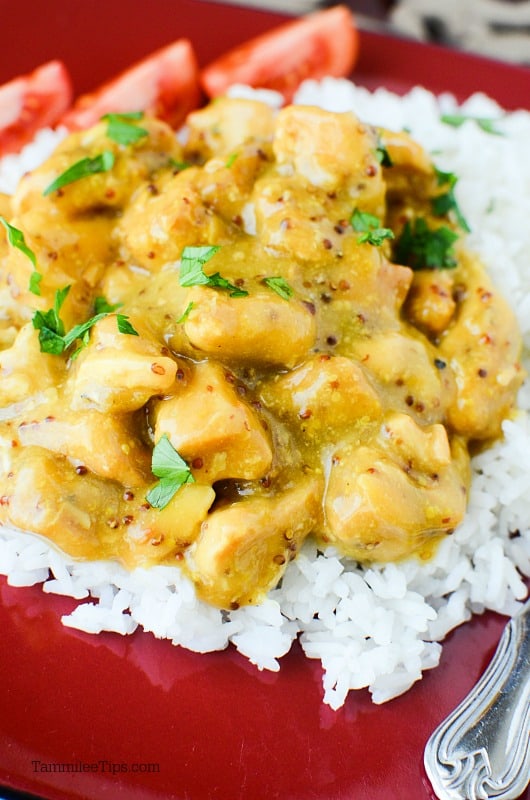 10. Honey mustard chicken
Tammilee Tips' honey mustard chicken couldn't be simpler or more delicious. It's just three ingredients, and the only prep is to chop the chicken and add everything to the slow cooker. Cook some rice and vegetables to serve alongside this easy tasty meal.
11. Pork chops and herb gravy
Delicious As It Looks' pork chops and herb gravy features boneless pork chops browned in herbs and spices and then slow-cooked for hours to make them fork tender. The pork chops taste amazing served over mashed potatoes. Noodles or rice are great lighter options for weeknight dinners. This recipe is low FODMAP, dairy-free, and very easy to make gluten-free.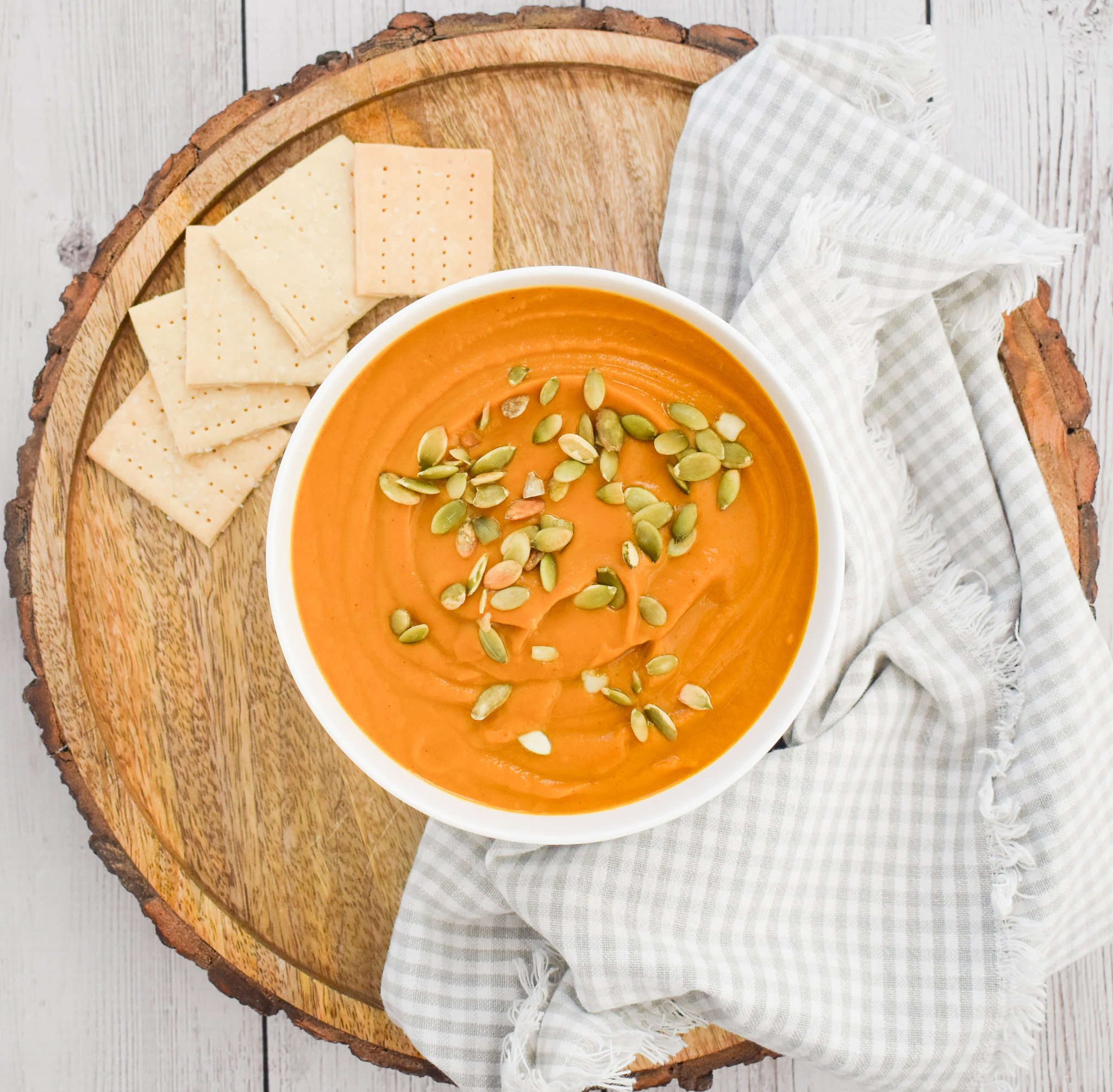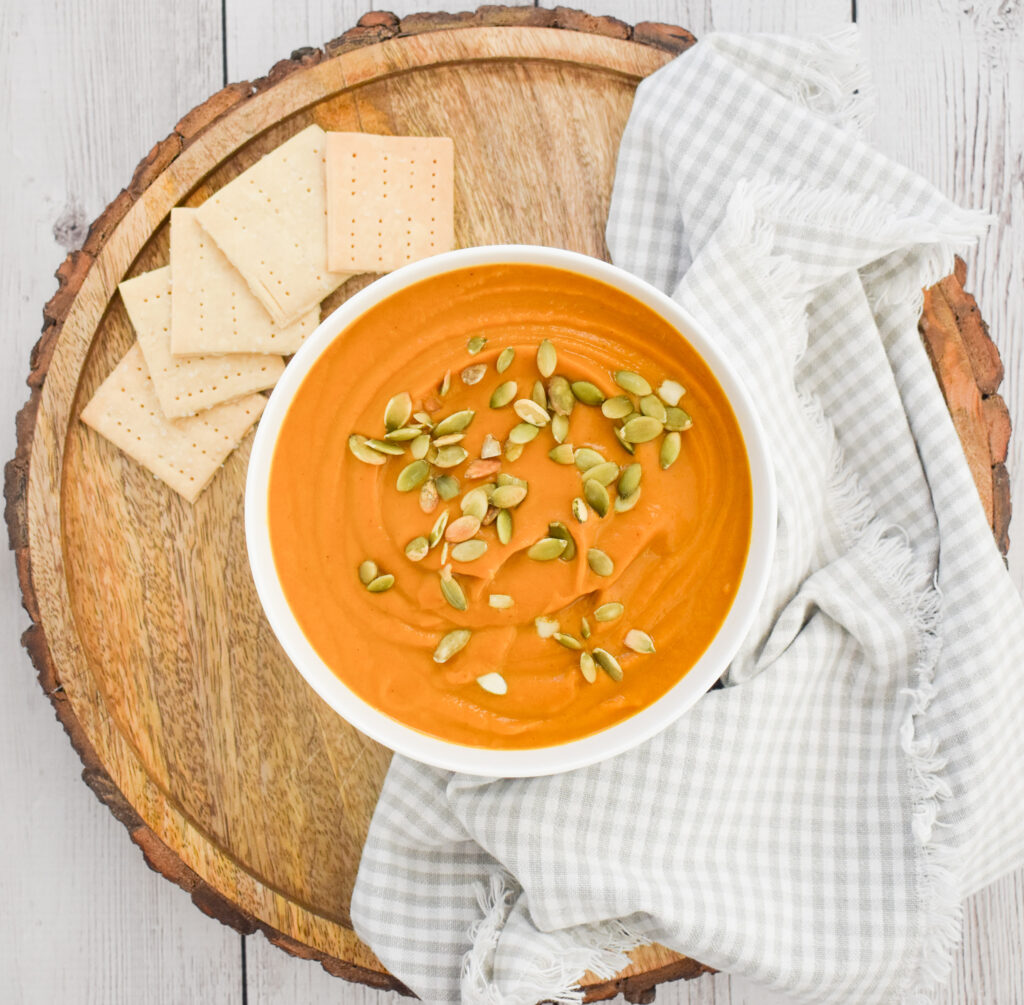 12. Pumpkin and sweet potato soup
Rachel Pauls Food's pumpkin and sweet potato soup is rich, creamy, sweet, and warmly spiced. With carrots and sweet potatoes, it's packed with nutrients. This soup is the ultimate comfort food. The recipe is low FODMAP and gluten-free. You can use lactose-free milk to make it dairy-free or nut milk, such as almond milk, to make it vegan.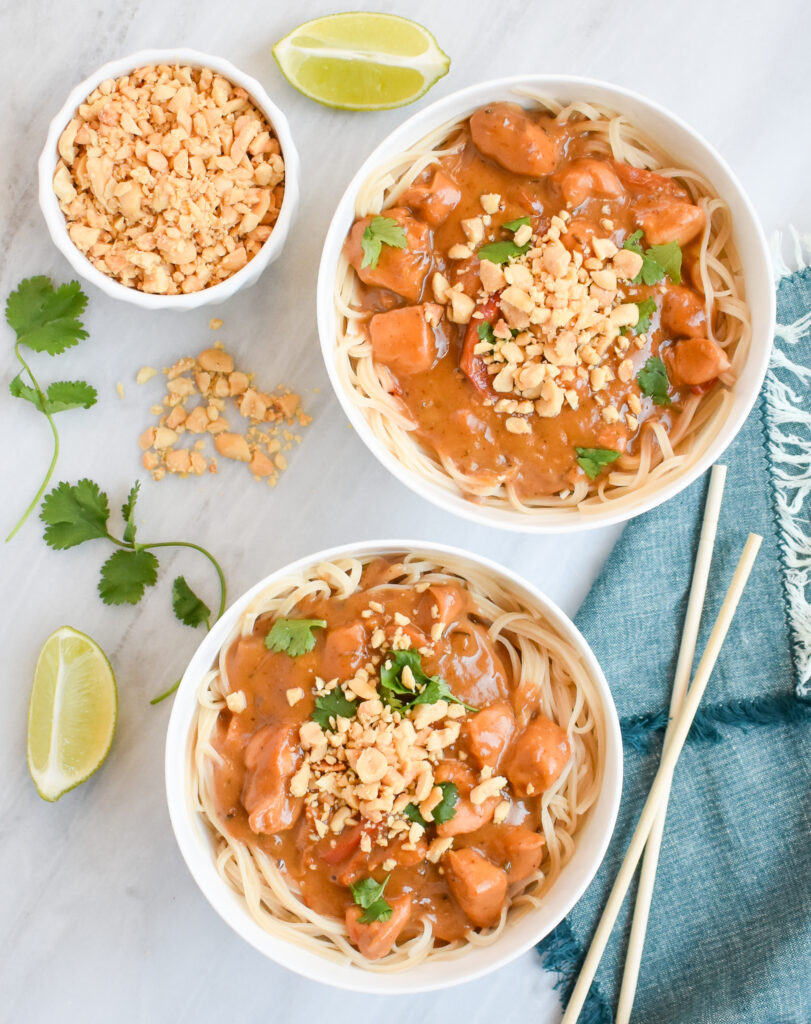 13. Thai peanut chicken
Who knew that you could make Thai chicken in a slow cooker and that it would taste so good? Rachel Pauls Food's Thai peanut chicken has a little longer ingredient list than most recipes in this round-up and requires a bit of prep to chop the vegetables. The effort is well worth it for this flavorful Thai-inspired dish. The recipe is low FODMAP, gluten-free, and dairy-free. Omit the lime juice if it's a trigger for you.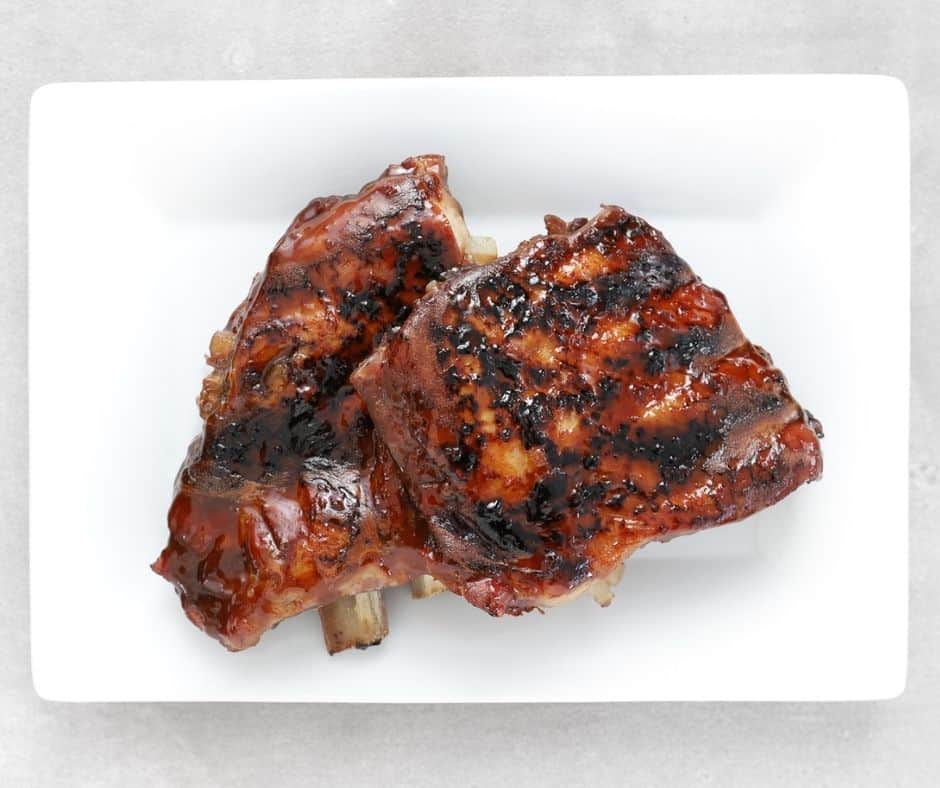 14. Sticky ribs
The slow cooker is the easiest and in my opinion, the most effective way to make the most tender ribs at home. The FODMAP Formula's sticky ribs don't contain any garlic or tomatoes, including barbecue sauce, which is ideal for acid reflux suffers. The quantities of apple cider vinegar and cayenne pepper are very small. But if you're worried about either of these ingredients triggering reflux, simply omit them.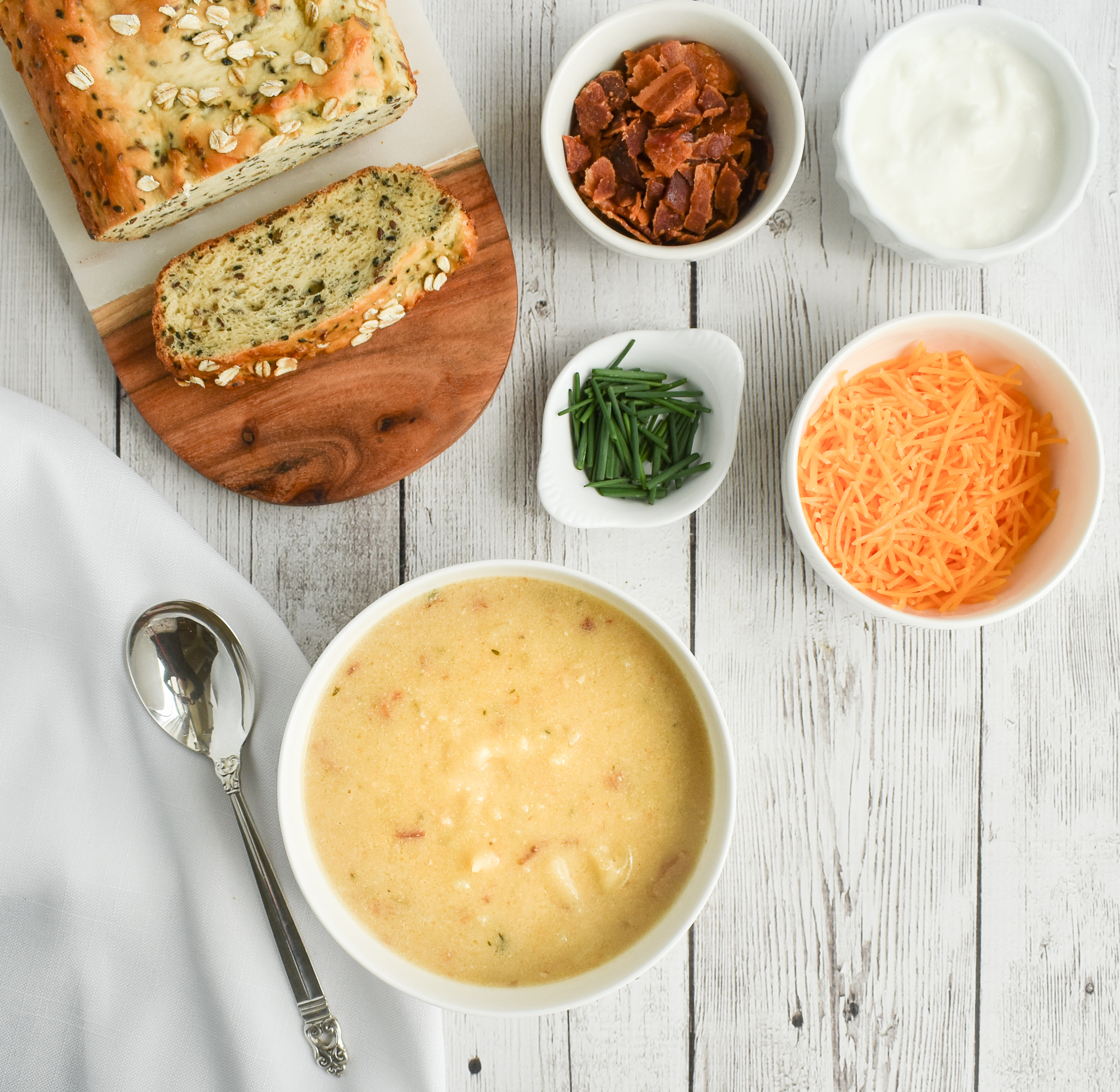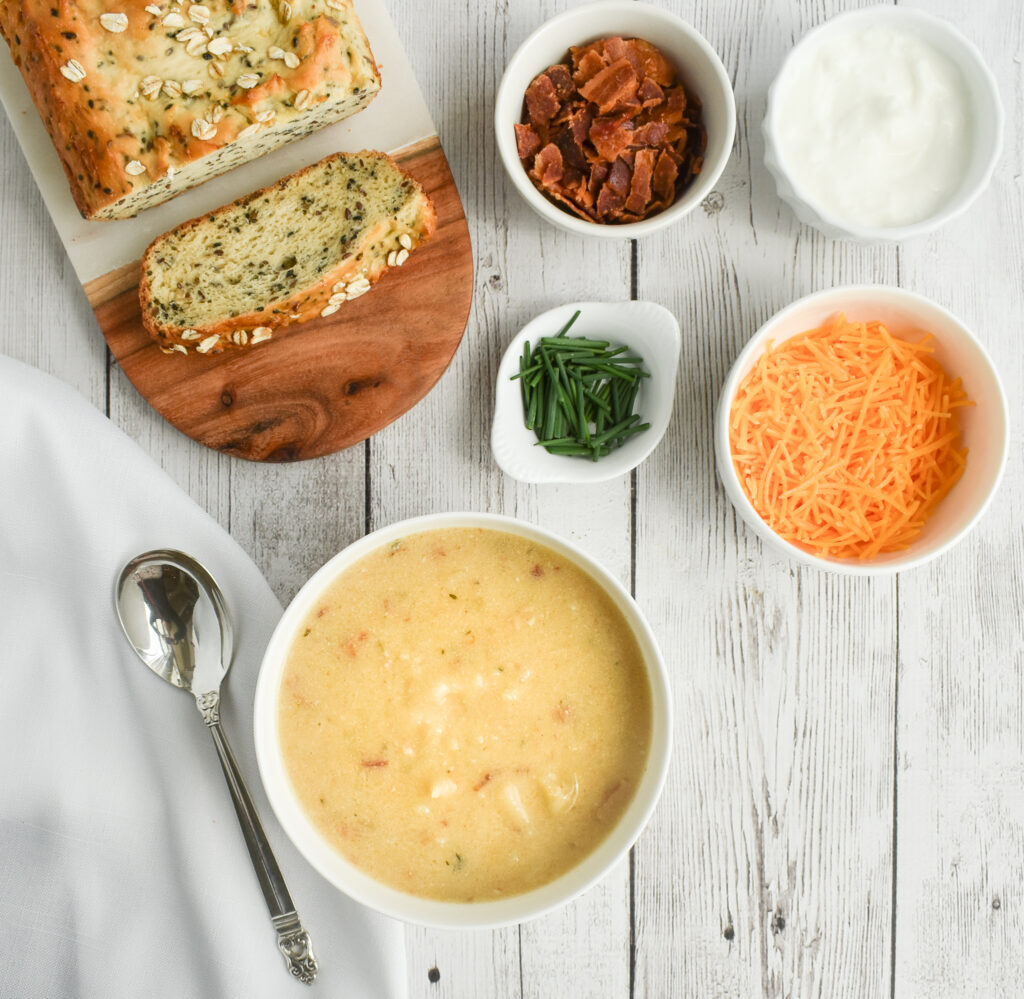 15. Baked potato soup
I know that some people will be upset that Rachel Pauls Food's baked potato soup has bacon. If you cannot tolerate bacon at all, skip this soup recipe. It's the only recipe in the slow cooker round-up that has bacon. My advice is to cook the bacon and remove as much grease as possible once it's cooked. Then when you make the roux, use butter instead of bacon grease. You can even use a dairy-free butter alternative if you prefer.
With that being said, baked potato soup is another great comfort food for the cooler months of the year. The slow cooker helps all of the flavors come together beautifully, and the roux gives it the thick consistency that you want for baked potato soup.
16. Kalua pulled pork
Pulled pork is such a classic slow cooker recipe. I wanted to give you one more option, this time Juanita Cocina's Kalua pulled pork. The recipe is just three ingredients and is so tender and flavorful. Just like the first pulled pork recipe in this round-up, the Kalua pulled pork recipe makes a lot, which is ideal for more lunches and dinners later in the week as well as frozen portions for the months ahead.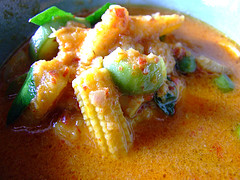 17. Three-ingredient curry
Wanderlust and Lipstick's three-ingredient Thai curry couldn't be easier or more flavorful. The post includes all of the information that you need to turn this great curry dish into a full meal quickly and easily.
Pin this post for quick access to the easy acid reflux-friendly slow cooker recipes resource later!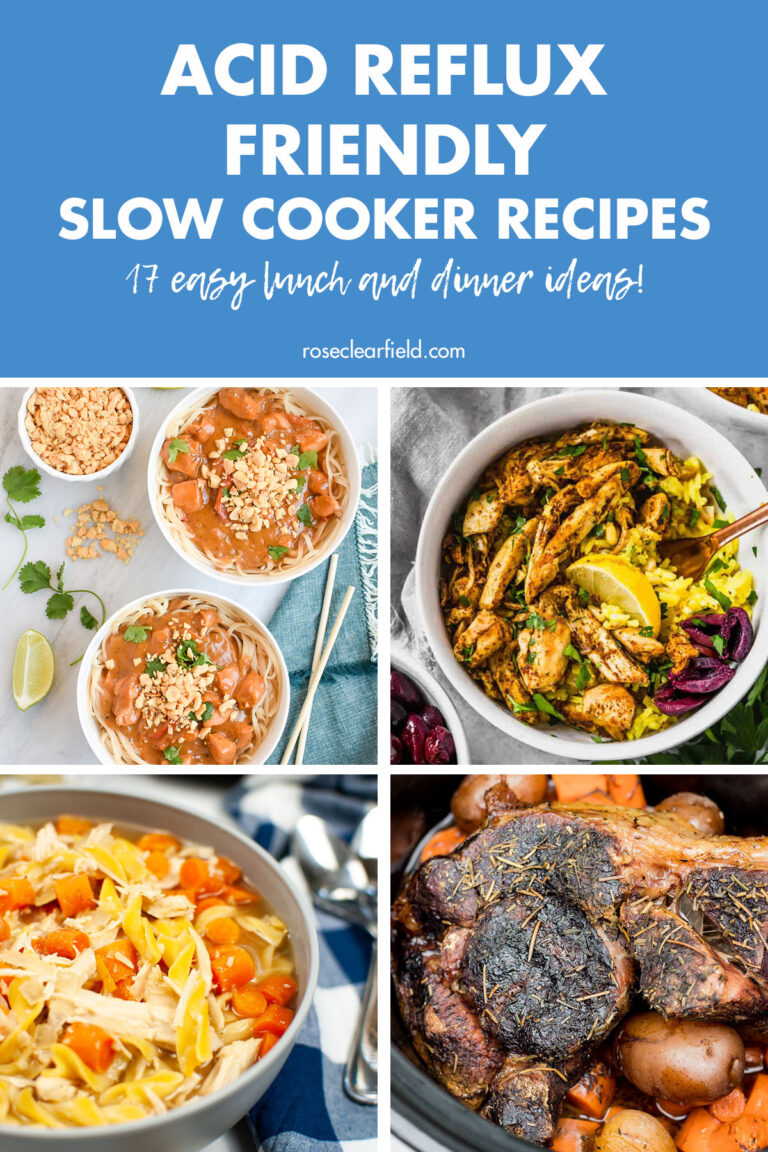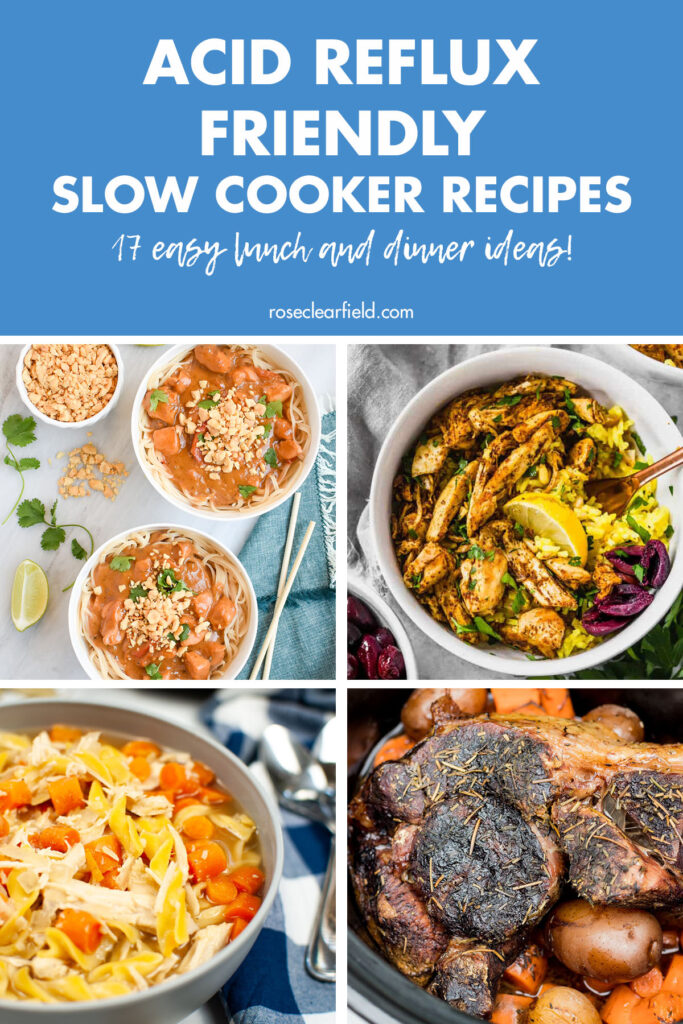 I share my best tips for eating chocolate with acid reflux!
More acid reflux-friendly recipes: