This Christmas season take on a new challenge or simply have a little fun with your camera with 20 creative holiday photography ideas!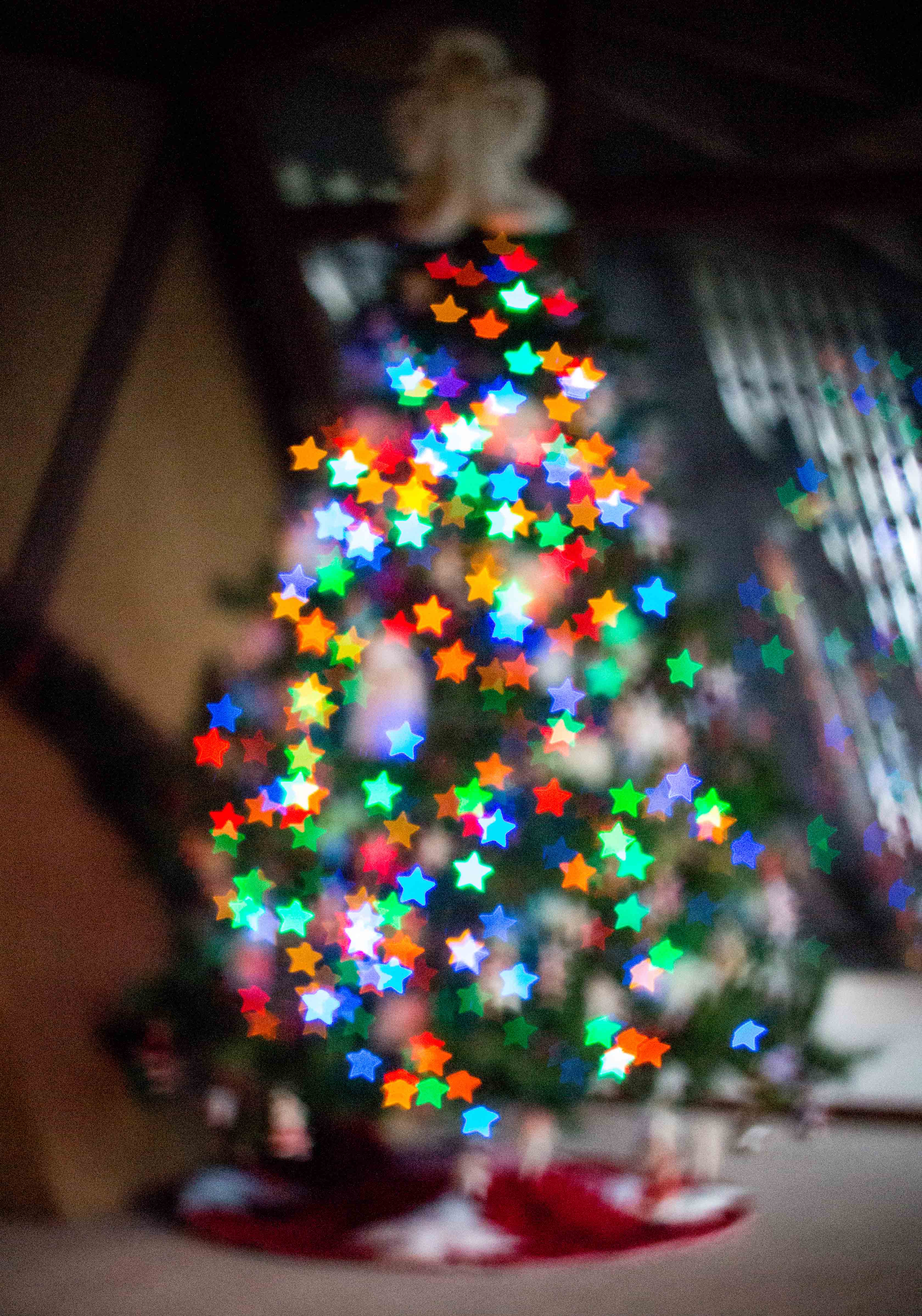 Personal image
1. Christmas light shape bokeh
Shape bokeh is a classic for the holidays. In my opinion, it's not overdone and never gets old. If you own a prime lens, you have to try shape bokeh. I always go for a star shape at Christmas, but don't feel limited to this option.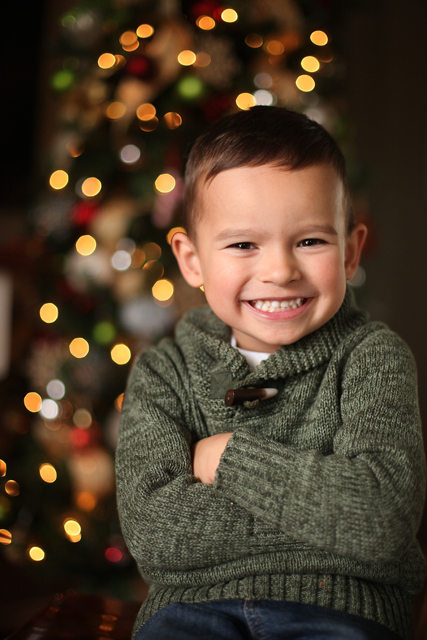 [Source]
2. Kids in front of the Christmas tree with bokeh background
You'll wow your entire family with a stellar photo of your kids in front of the decorated Christmas tree, blurred as a beautiful bokeh background. Practice with a doll or stuffed animal so that you can get the shot of your kids in just a few takes.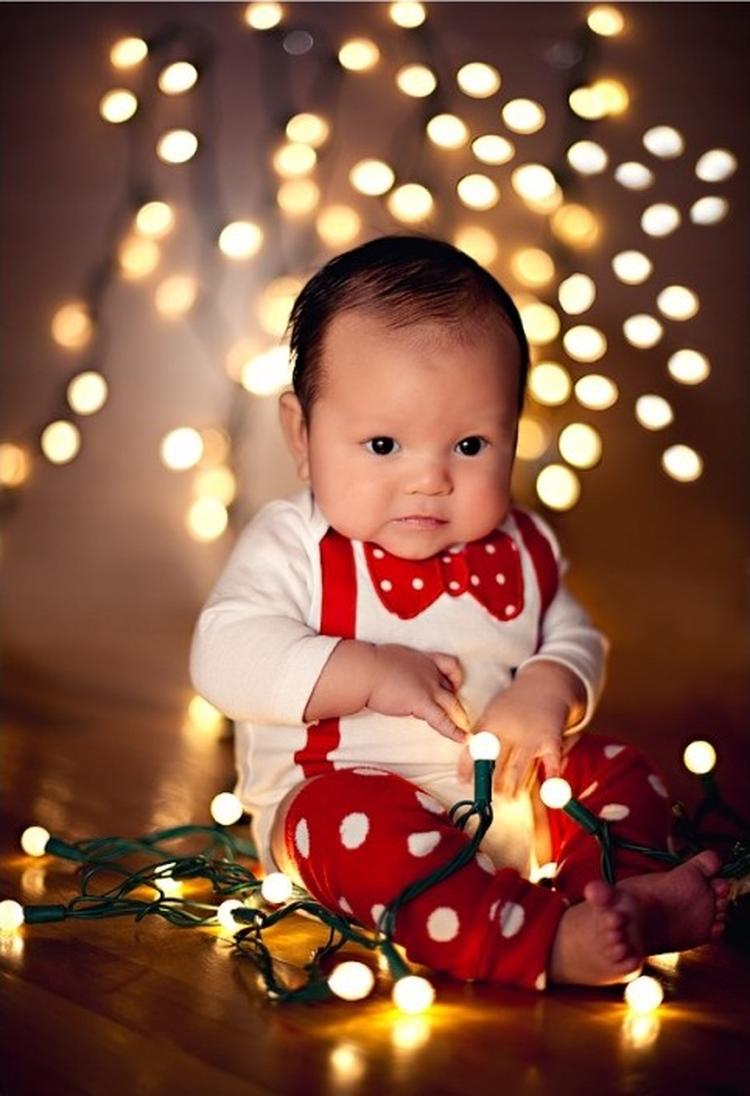 [Source]
3. Kids sitting in Christmas lights
How adorable is a baby or young child sitting among colorful or bright white Christmas lights? You can position the kiddos behind holiday lights or keep the background plain.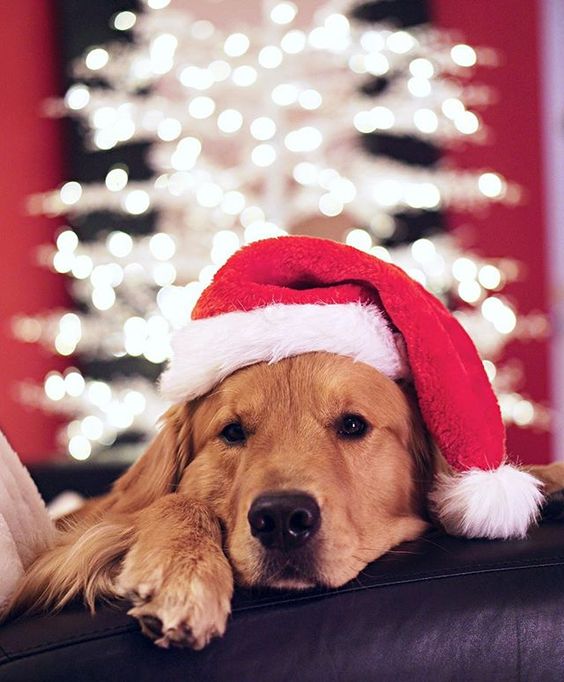 [Link no longer available]
4. Pets dressed up for Christmas
I'm not above dressing up pets for the holidays even though I have a kid now. Pet holiday photos are adorable and make a fun addition to the family Christmas card.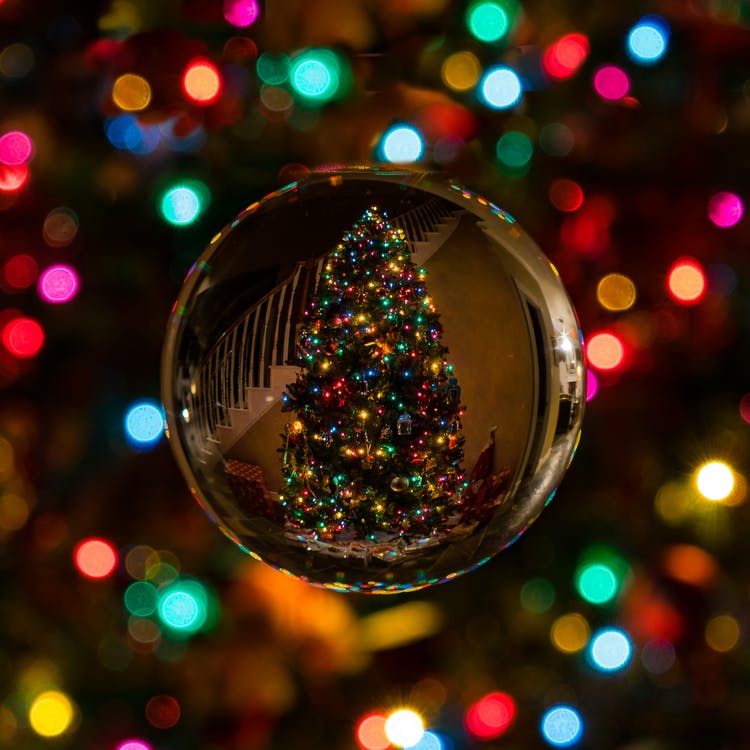 [Source]
5. Reflection in an ornament
When executed well, a scene in reflection, as opposed to a scene straight on, adds visual interest to a composition. Of course, a Christmas scene in reflection is a natural choice. But you may be able to create a funny, ironic, or just unique image of a non-Christmas scene in an ornament reflection.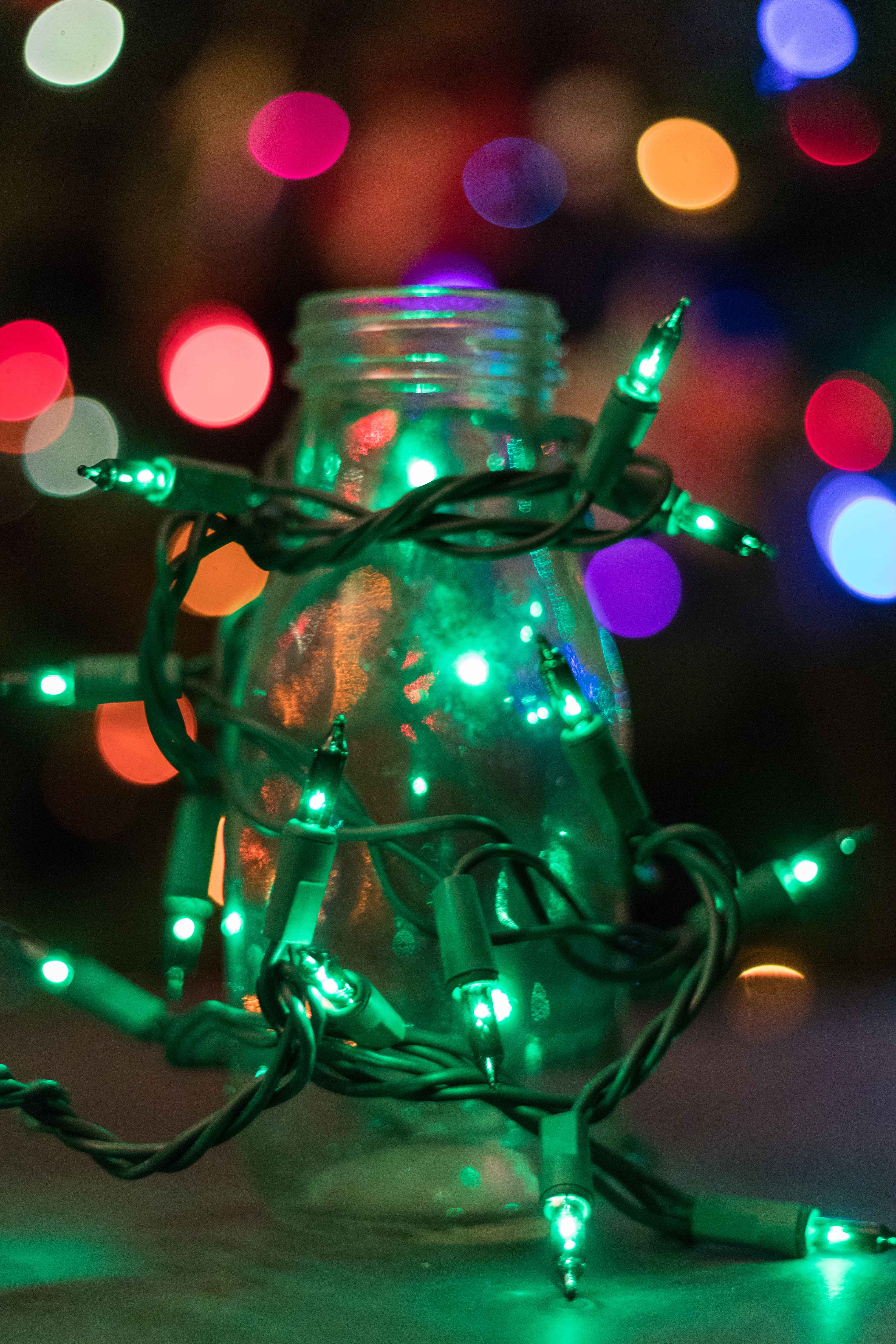 Personal image
6. Still life Christmas light experimentation
I love playing around with Christmas lights for different holidays. Light strands are inexpensive and available in so many different colors. For the above image, I wrapped a strand of green lights around a clear glass milk bottle and placed it in front of the Christmas tree.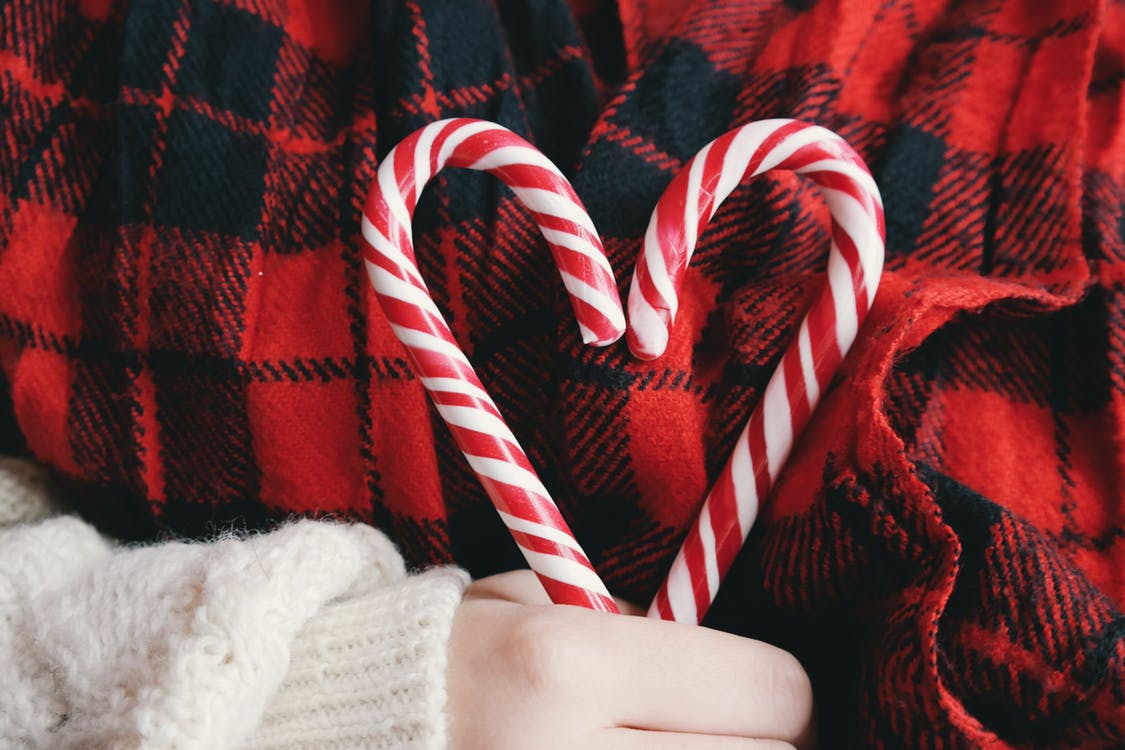 [Source]
7. Candy canes forming a heart
Two candy canes forming a heart is such a sweet pose for a kid or a couple. I love the idea of including this type of shot in a holiday engagement shoot. When you're taking a picture of a couple, have them stand back, so the candy canes and hands are in focus with the rest of the image blurred, such as this example in Style Me Pretty.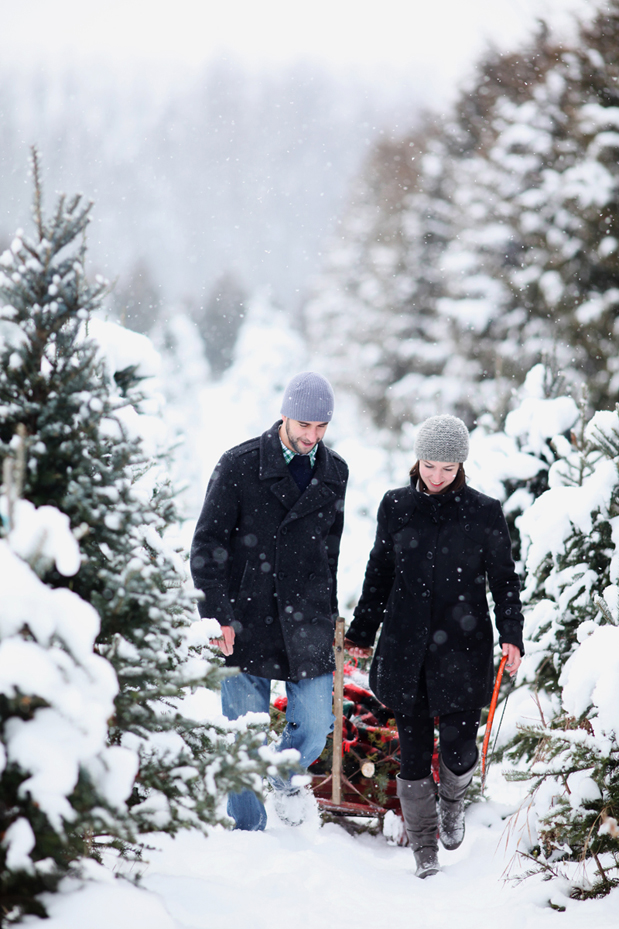 [Source]
8. Family action shots (i.e., baking cookies, picking out a Christmas tree)
Instead of trying to create a perfect posed moment, get a few shots of an activity you always enjoy during the holiday season. Professional photographers are happy to capture these moments in the desired location of your choosing.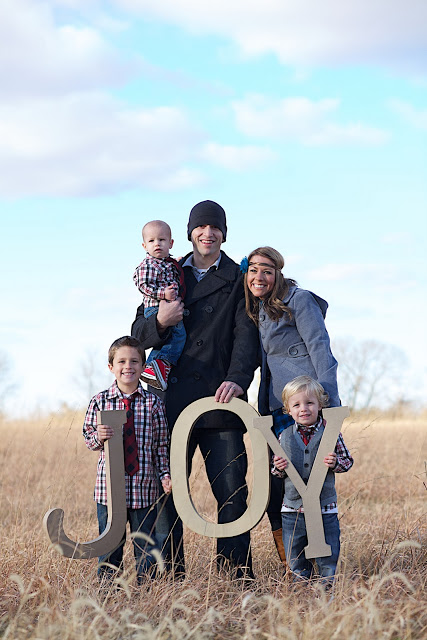 [Source]
9. Holding letters or a sign
There are so many fun holiday letter/sign tutorials as well as pre-made letters/signs for purchase. Bring along a sign to your family photoshoot or make one for an impromptu session at home with your kids.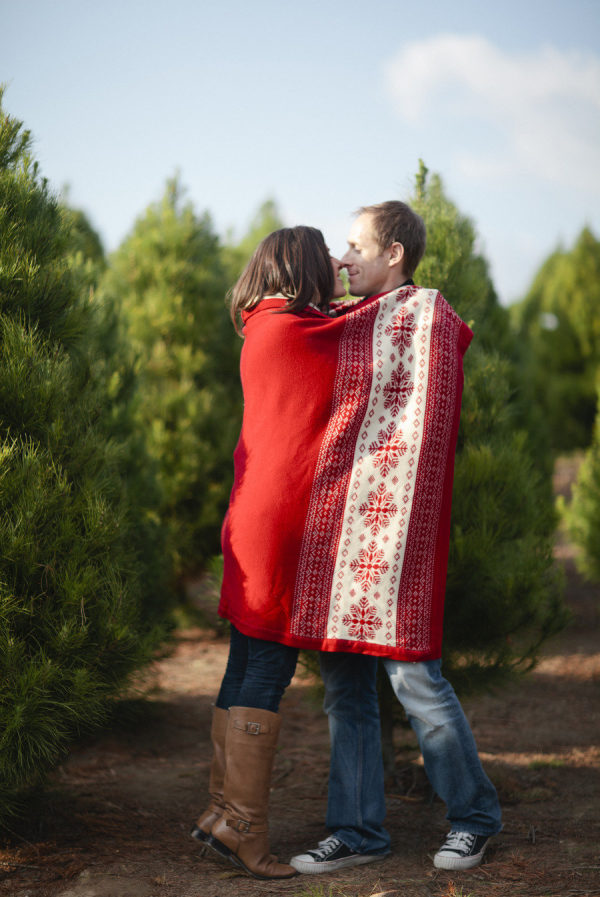 [Source]
10. Snuggled under a blanket
When you're taking family or couples pictures in an outdoor location, and you know it'll be chilly, bring a blanket. It'll make for a few cozy shots.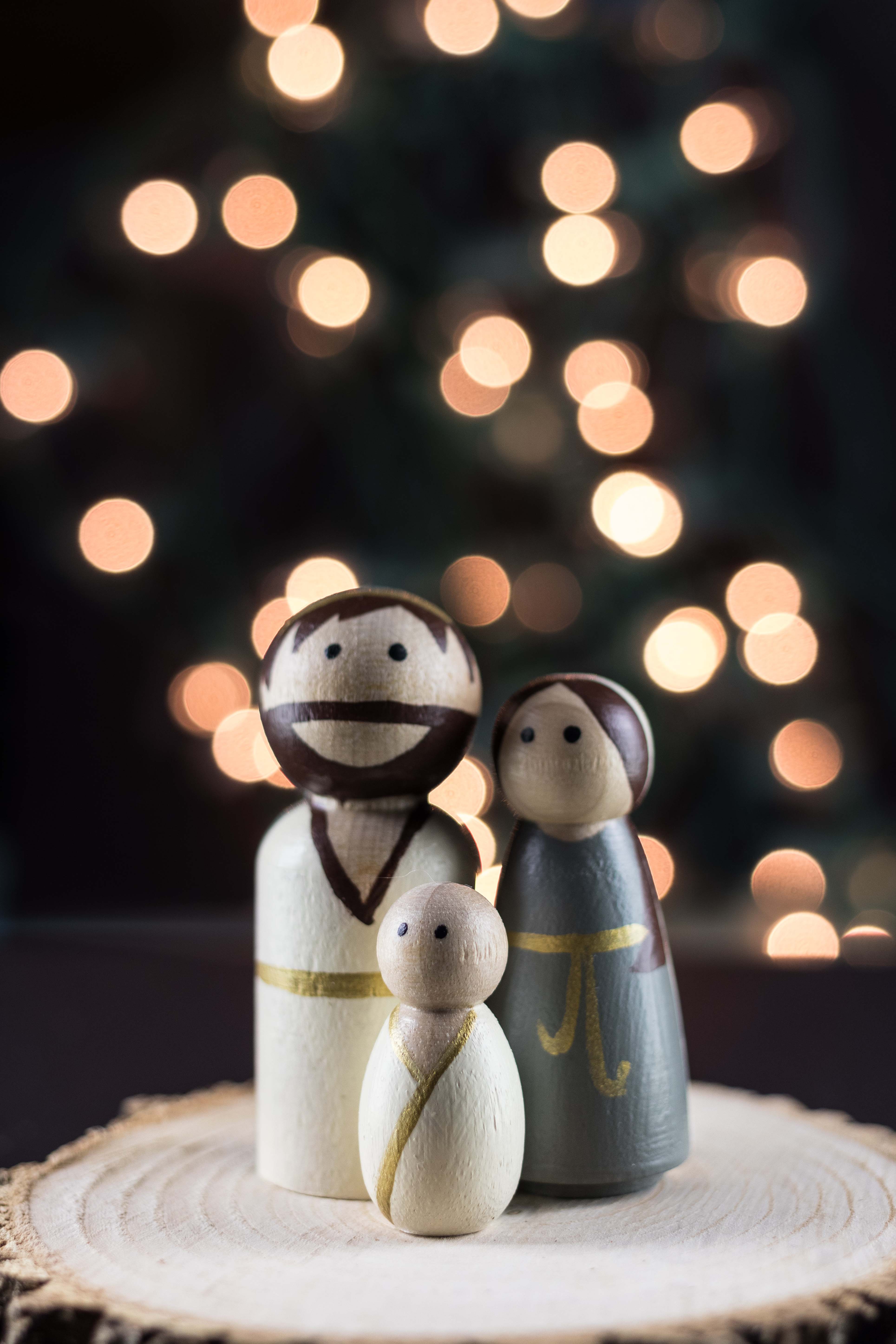 Personal image
11. Nativity figures or other miniatures in front of the Christmas tree/bokeh lights background
I love creating scenes with small figures for different holidays and seasons. I purchased the above nativity set here and will be using the image I created with it for our Christmas card this year.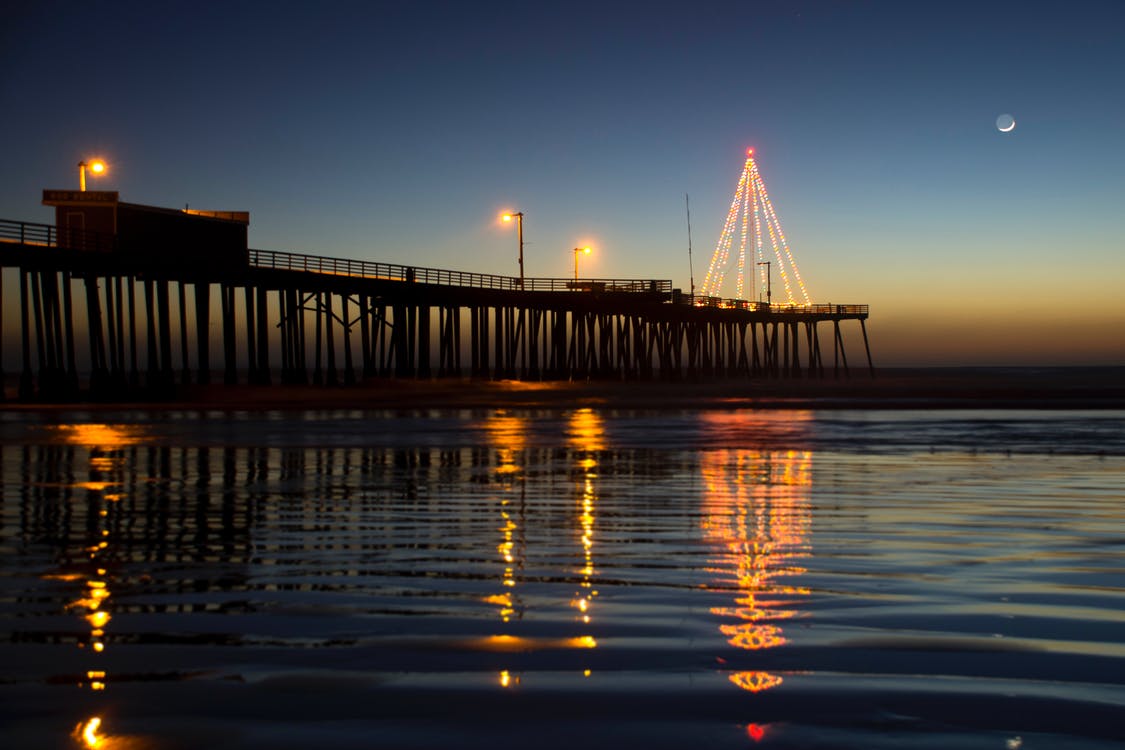 [Source]
12. A Christmas scene in reflection
Capturing a scene in reflection adds visual interest to the composition. You may wish to capture the full scene with the reflection or just the reflection.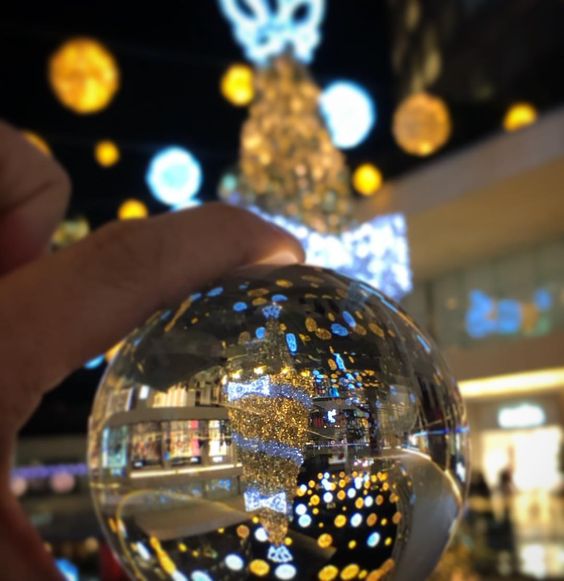 [Source]
13. Alternatively, create a Christmas or winter scene in reflection with a LensBall or similar reflection piece
A Lensball is an ideal photography tool to mix up your regular routine. Bring it along on your holiday excursions and experiment with a few shots.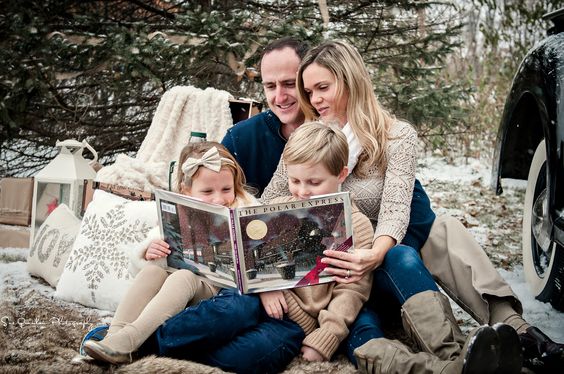 14. Reading a holiday book together
Choose a favorite holiday book and stage a shot with the kids curled up in bed, on the couch, or in a favorite outdoor spot.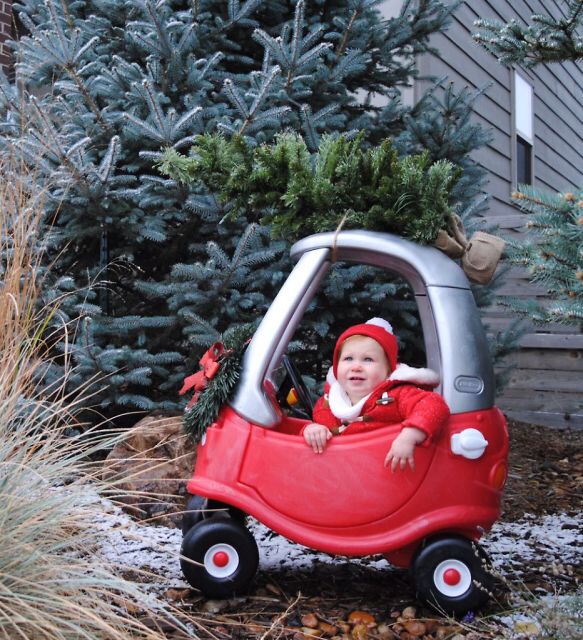 [Source]
15. Kid bringing home a Christmas tree on a Cozy Coupe car
I am a sucker for the iconic Cozy Coupe and think that this is just about the cutest kid Christmas image you can create.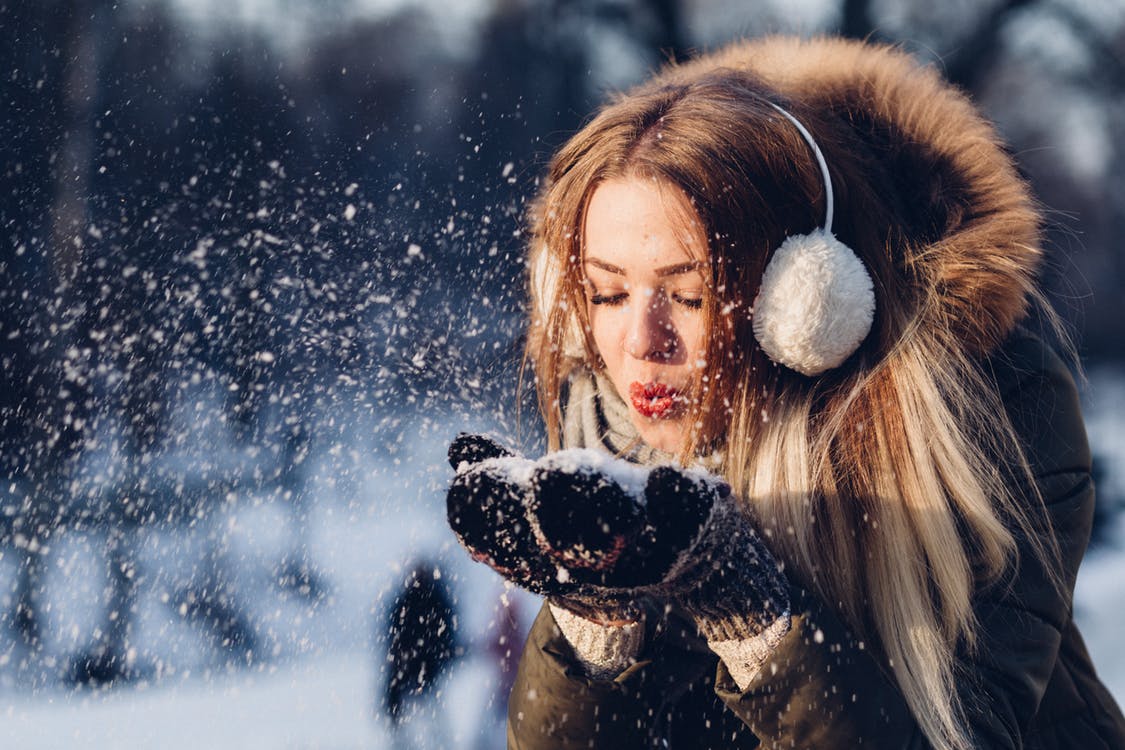 [Source]
16. Blow snow or glitter
Yes, the blowing snow or glitter shot is a little overdone, partly because it's so easy to create this effect in Photoshop (and pretty simple to create in real life, too). However, I think it's still a sweet shot for the holidays.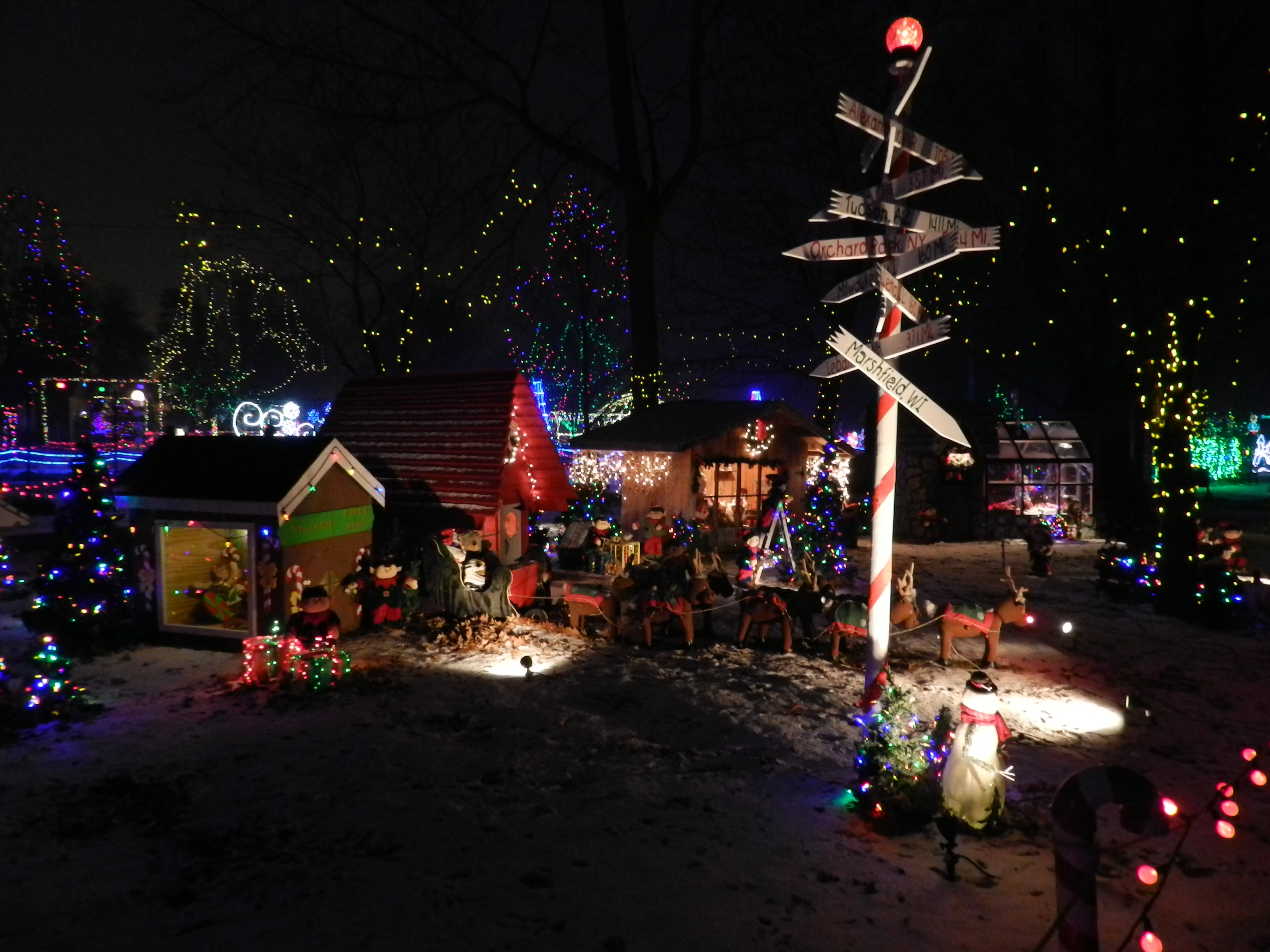 [Source]
17. At your favorite outdoor lights display or other holiday display
A beautiful local lights display is the perfect excuse to bring your camera. Again, there's something so special about capturing your family enjoying one of your favorite activities during the holidays.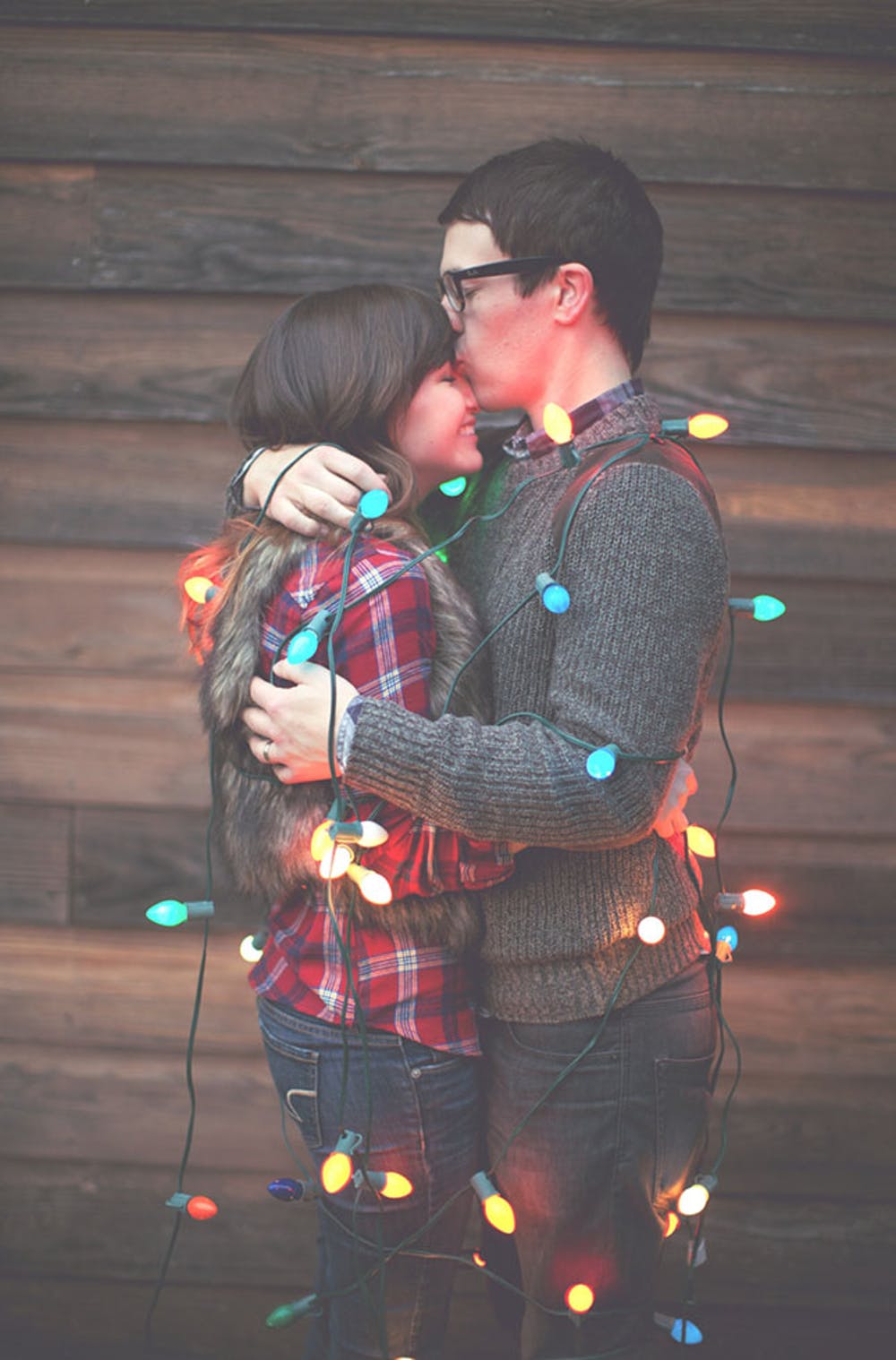 [Source]
18. Wrapped in Christmas lights
Getting wrapped up in Christmas lights makes for a bit of a corny shot, yes, but it's fun for the holidays.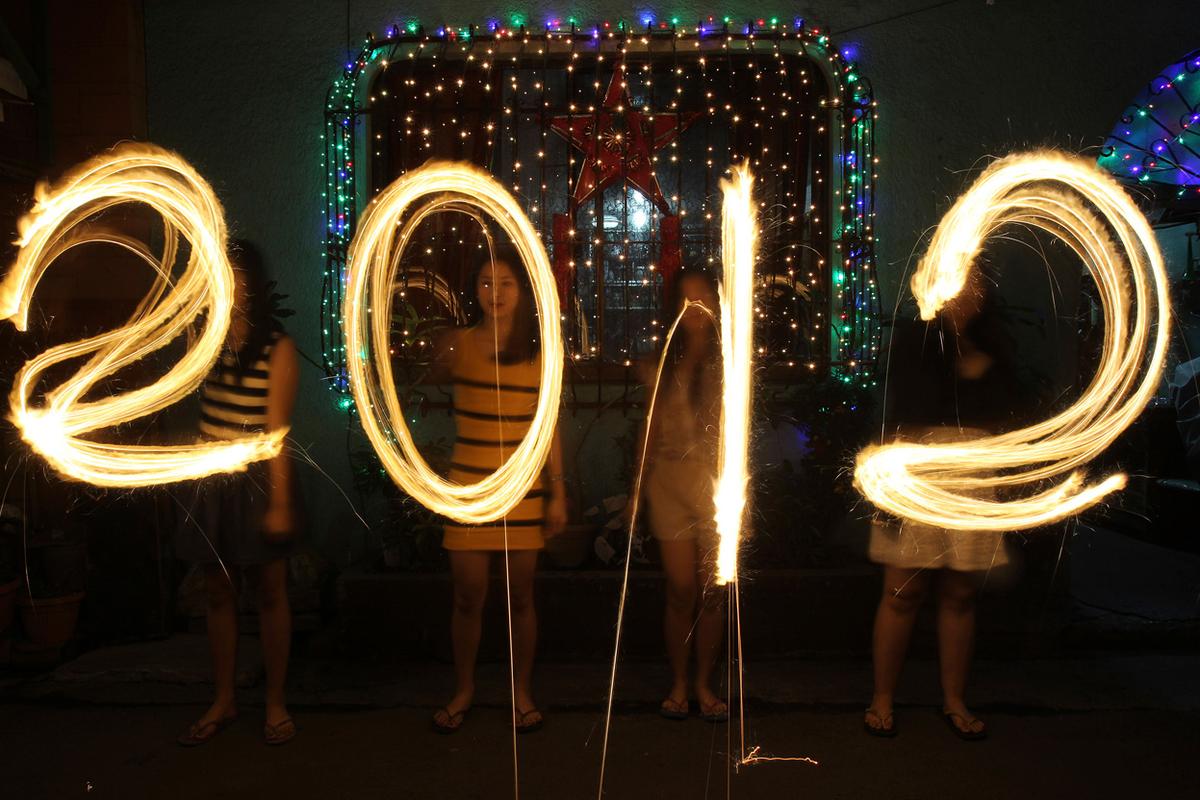 [Source]
19. Write with light
Gather a group of friends to draw a Christmas tree or write the new year or a new year's intention with flashlights or sparklers. If you're new to long exposure writing, watch Toby's tutorial.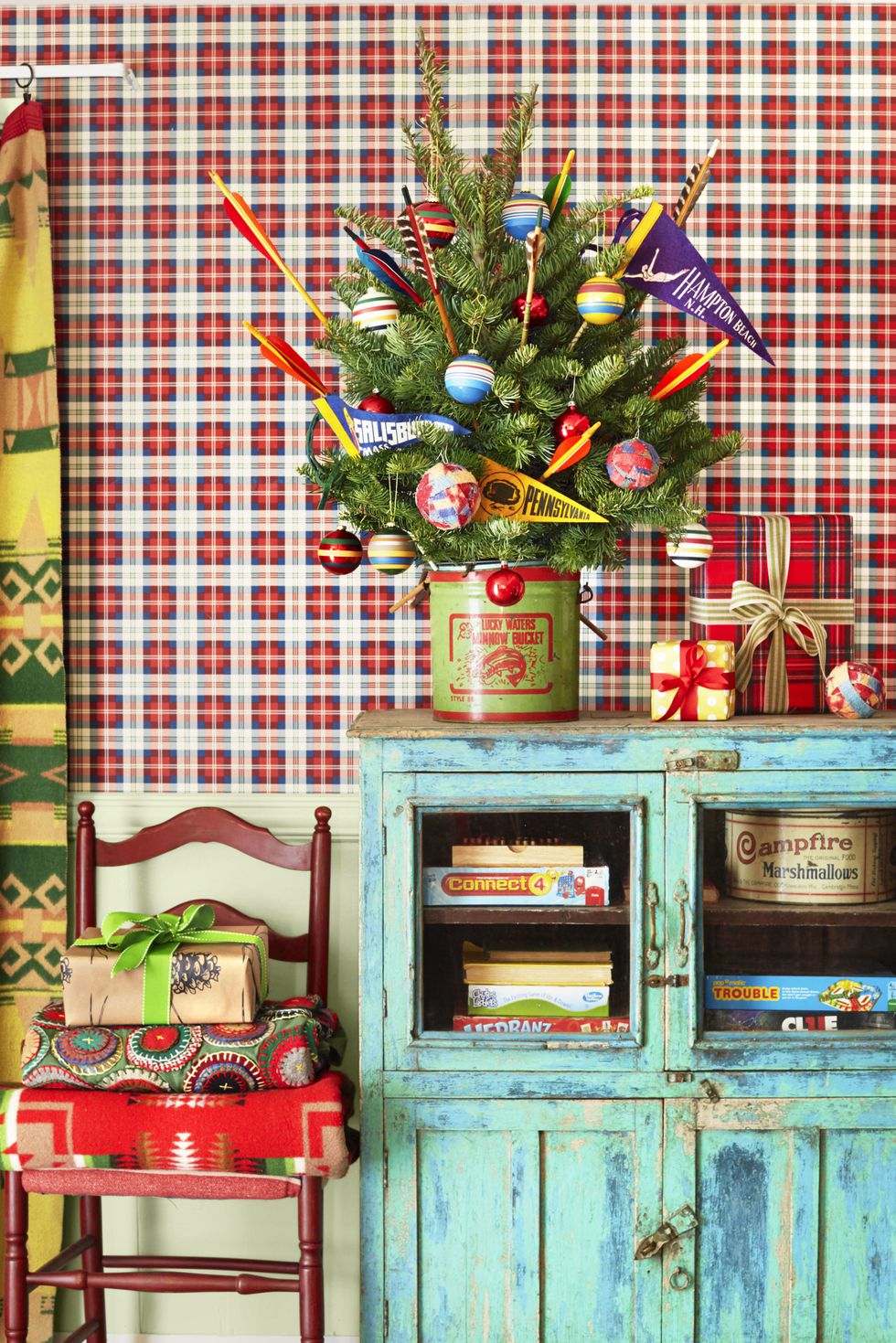 [Source]
20. Re-create a retro holiday scene
Nothing brings out a little nostalgia like a retro holiday recreation.
[Disclaimer: There are a few affiliate links in this post. Thanks for your support!]
Did you try one of these creative holiday photo ideas?
I want to see it! Tag your images #RoseClearfield on Instagram or Twitter or post a photo on my Facebook page.
Pin this post for easy access to the holiday photo ideas later!