Taking great pictures of your own kids is one of the best gifts you can provide for your children as well as many future generations of your family. The whole cliche about how the years with kids fly by is true. Putting in the effort of not only taking but taking great pictures of your own kids enables you to look back on these cherished moments for many years to come.
Please note: I am not a professional photographer. I'm not offering tips to those who are interested in becoming professional portrait photographers. I'm simply offering my best tips for taking great pictures of your own kids to help fellow moms (and dads!) improve their photography skills.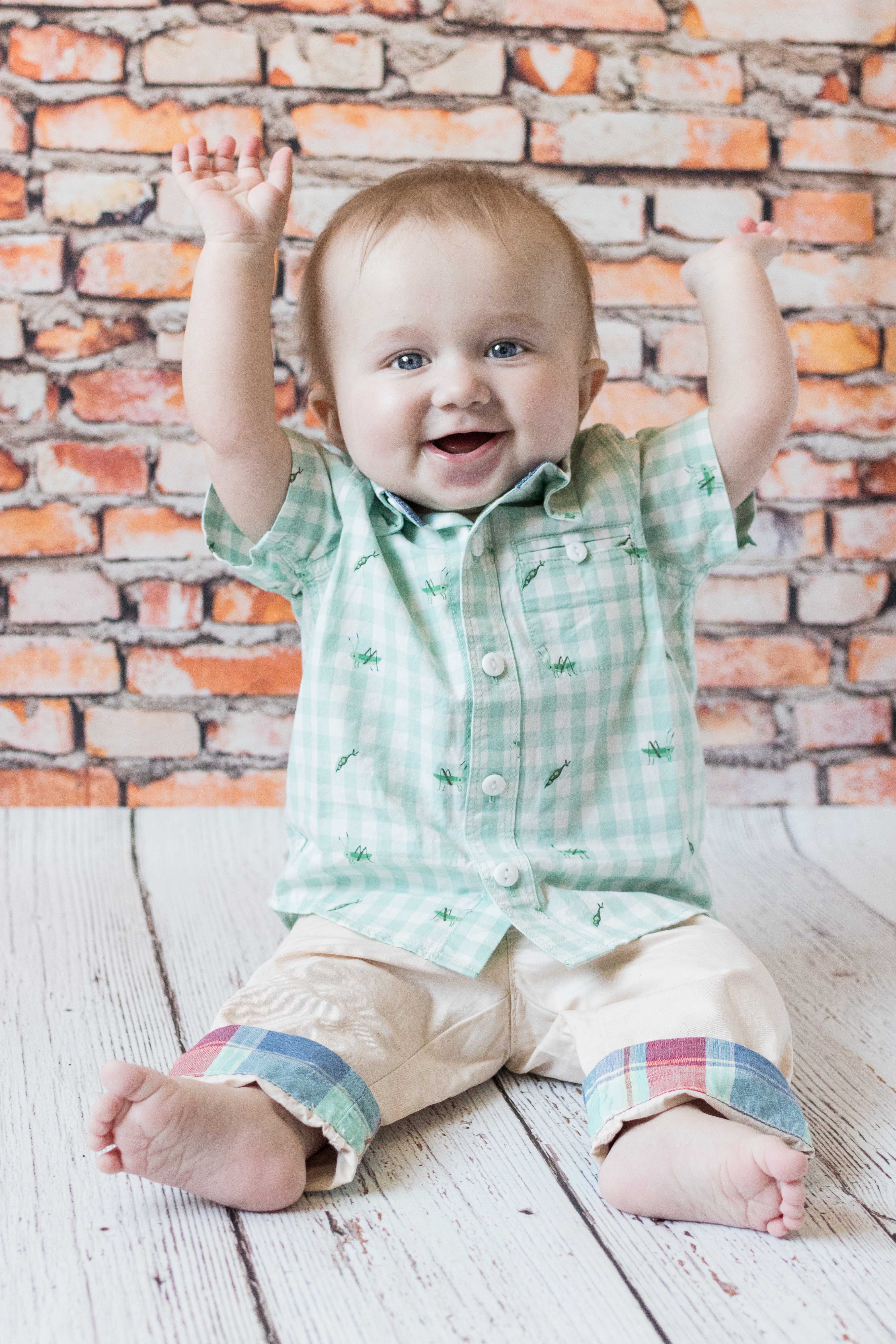 Take a lot of pictures
There is a common misconception that professional photographers, and really anyone who takes great pictures, is able to take just a few shots to produce stellar images. In truth, when you see great images, you're seeing a very small fraction of the pictures that a photographer took during a given session. If you have any experience photographing kids, you know that you end up with a lot of images where the kid is looking the other way, has his eyes closed, is moving, etc. The same is true for all photographers! When you take a lot of pictures, you'll get a few that turn out just the way you like.
Memory cards are cheap. Camera batteries are cheap. If you're taking pictures with your phone, clear out your phone storage periodically. Additionally, keep an external battery handy, so you don't wear down your whole battery on a photo shoot. With a little extra prep for your session, you'll be able to take as many as you like, ensuring you'll get a few keepers.
Get your camera out of auto mode
Ultimately, you'll take better pictures when you're in full control of your camera settings. I know, you're thinking "but I bought this [phone/mirrorless camera/DSLR camera] because it takes good pictures." That's great! Using a good camera will definitely help you take better pictures. However, it's only a part of the equation.
Initially, you may also be thinking "but my camera makes better settings choices than I do." Learning camera settings is intimidating, especially for those of us for whom math doesn't come naturally. But it's critical for good photography. I share a few tips for making the transition from auto mode to manual mode.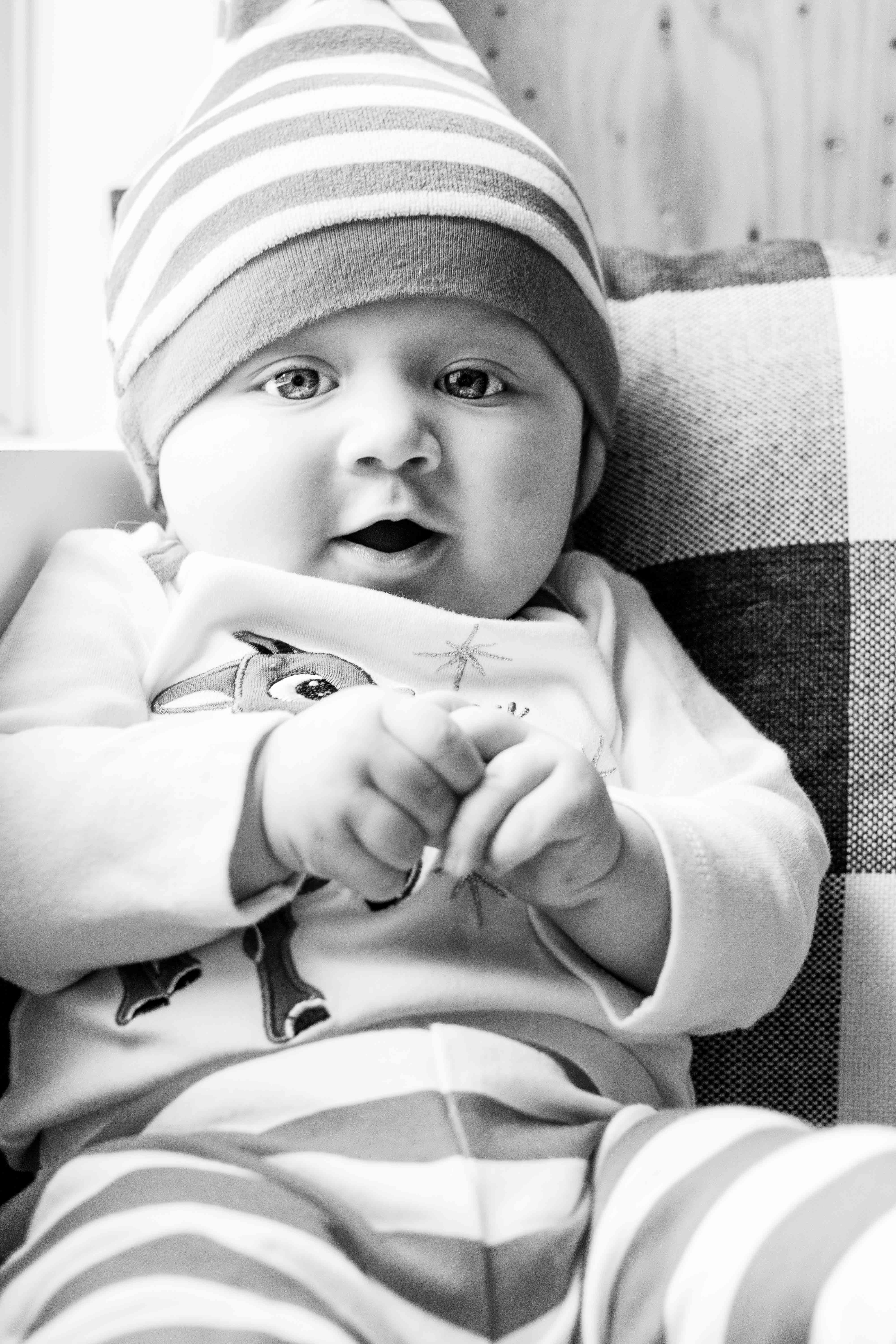 Learn some basic editing techniques
Once you've started adjusting your camera settings, you'll take your pictures of your kids up another notch by editing them. Don't get caught up in watching tons of YouTube videos about kid photography editing techniques. Start small with basic edits, such as straightening the horizon, lightening or darkening the image, and adjusting the contrast or saturation. Any editing program, even the most basic ones, such as Google Photos or the built-in Instagram editing program, will allow you to make these type of edits. If you do own a mirrorless or DSLR camera, I highly recommend shooting RAW and editing your photos in Lightroom or Photoshop, particularly Lightroom. It's a intuitive program, and I guarantee you'll see improvement in your RAW images immediately.
Brighten up the eyes
With that being said, if you're going to learn ONE more advanced editing technique to create great pictures of your kids, it should be to brighten up the eyes. I see so many portraits, including professional portraits, with dark eyes. Unless you're shooting in ideal light conditions and catch your subject just right, most likely the eyes will be dark. This is such an easy fix, though, and really takes your portraits to another level.
Brightening eyes during editing is very easy and takes just a few extra seconds. You can brighten eyes in any photo editing program with selective editing capability, meaning you can apply an edit to part, as opposed to the whole, photo. I use the adjustment brush in Lightroom. My base eye brighten setting is Exposure 30, Highlights 30. For really dark eyes, my base setting is Exposure 60, Highlights 45, Clarity 5, Saturation 5, Sharpness 5. As with any adjustment brush, you can and shoot tweak these settings as needed for your specific photo.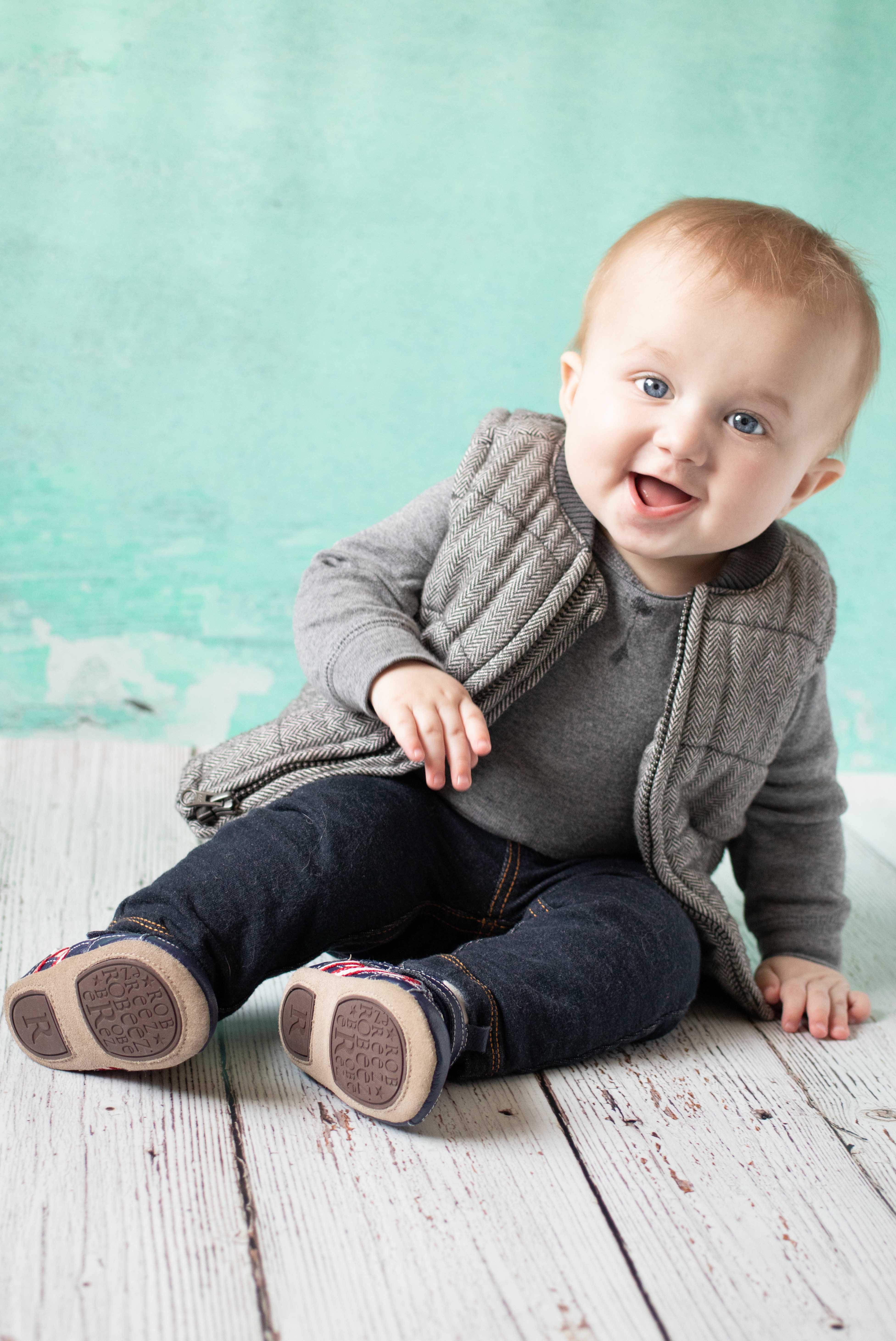 Minimize distracting elements
One of the simplest, cheapest, and most effective ways to make your photos look more polished is to get rid of distracting elements. Don't stress about clearing the area of toys, stray shoes, etc. every time you want a shot of your kids. Instead, focus on choosing spaces with clean backdrops and minimal distractions when you want a nice portrait. For example, instead of having your daughter stand in your cluttered kitchen, take her outside and position her against some trees.
When you edit photos, look for additional opportunities to minimize distracting elements. For example, when you took a photo of your son, you didn't realize that the dog's paw was right at the edge of the shot. Simply crop the paw out of the image.
Get down on their level
You'll almost always create a better photo when you move to create the exact composition that you want. Kid photography is no exception. Instead of taking a picture of something cute your kid is doing and moving on, think for a few seconds about how you want to compose the shot. In many instances, you'll produce a stronger image when you kneel or sit right at your kid's level. Not only will you have a superior angle but you'll connect with the child, further increasing the quality of the final shot.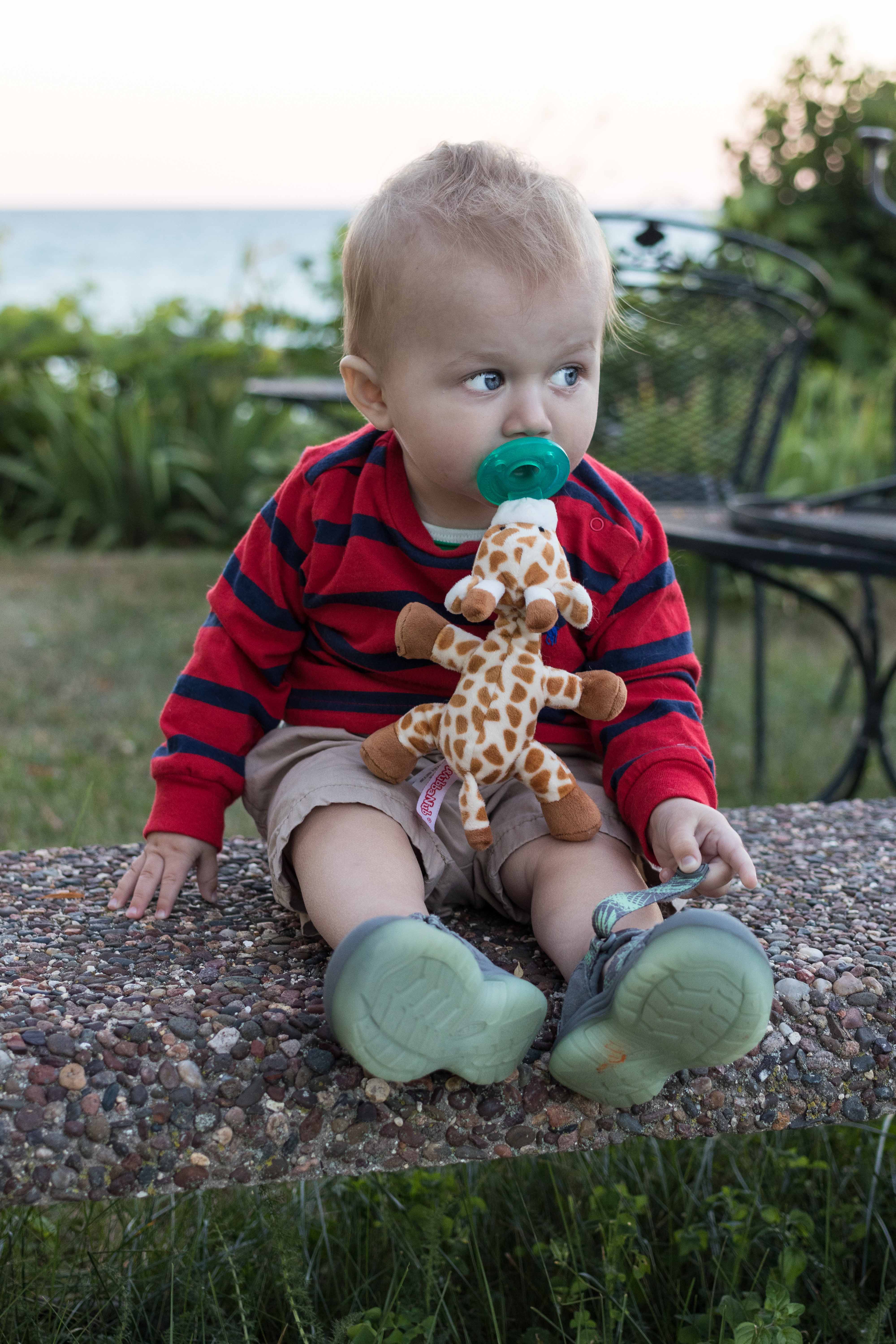 Shoot in the best lighting available
Find the best natural lighting in your house, and shoot in this area whenever possible. Avoid turning on lights, as incandescent bulbs give everything a yellow tint. When weather allows, head outside for kid portraits. Shoot early or late in the day, steering clear of glaring mid-day light, which creates harsh shadows. When you are shooting mid-day, choose overcast days or look for locations with partial shading to create optimal light without harsh shadows.
Plan for photo sessions when your kids will be at their best
No one wants to pose for an extended shoot when they're tired, hungry, feeling sick, etc., kids included. Choose a time of day when you know that your kids will be well-rested and well-fed. For example, if your kids are early risers, plan for a morning session right after breakfast. Bring water and snacks along. For little kids, toys and other small distractions may help break up the session and keep them engaged and happy as well.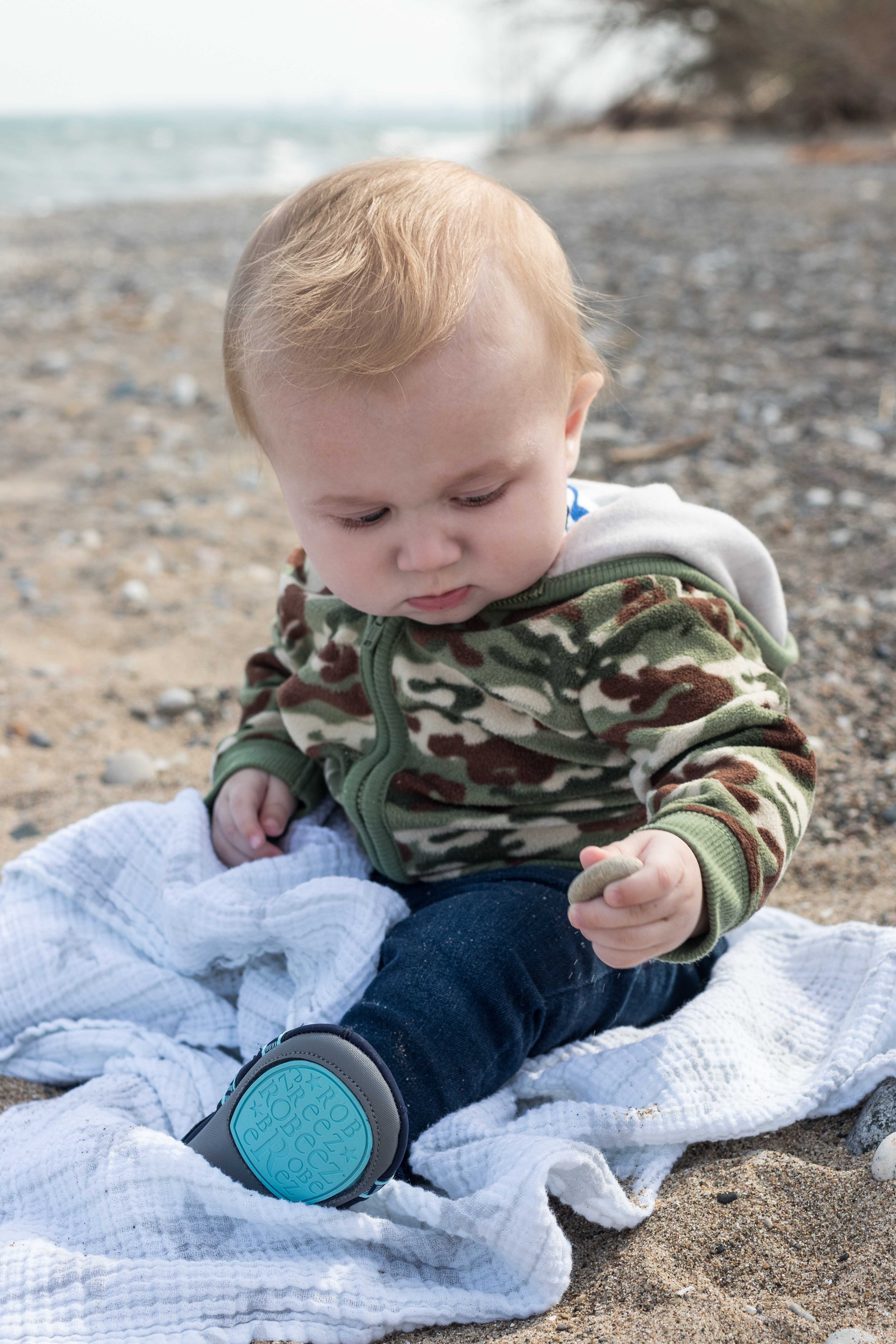 Watch for candid opportunities
Some of the best shots will happen when you least expect them. Watch for candid opportunities both during portrait sessions and when you're out and about with your kids. As you become more comfortable with your camera and get a few great candid shots, you'll have an easier time spotting these opportunities and creating these shots.
Start following fellow moms or portrait photographers whose work you really love
One of the best techniques for improving your skills in any creative field is to learn from the best. My favorite platform for following great photographers is Instagram. Even with the ridiculous feed algorithm, browsing the feed is still quick and easy. You can always pop over to specific profiles to catch up with their latest images as well.
As you study great kid photos, take a few seconds to think about the images. What do you like about them? What technique(s) make them great photos? How can you apply this insight to your own photos?
Invest in a prime lens
For DSLR camera owners, investing in a prime lens is well worth every penny. Prime lenses are so versatile. You'll find yourself reaching for this new lens all the time, not just when you're taking pictures of your kids. Most people start with the 50mm f/1.8, which is a great choice for portraits. Personally, these days, I use the 40mm f/2.8 lens most frequently. I talk more about why I love this lens so much here. The 85mm f/1.8 is another great, affordable prime lens for portraiture.
[Disclaimer: There are a few affiliate links in this post. Thanks for your support!]
Do you have any additional tips for taking great pictures of your own kids?
Share your insight in the comments!
Pin this post for easy access to the photography tips later!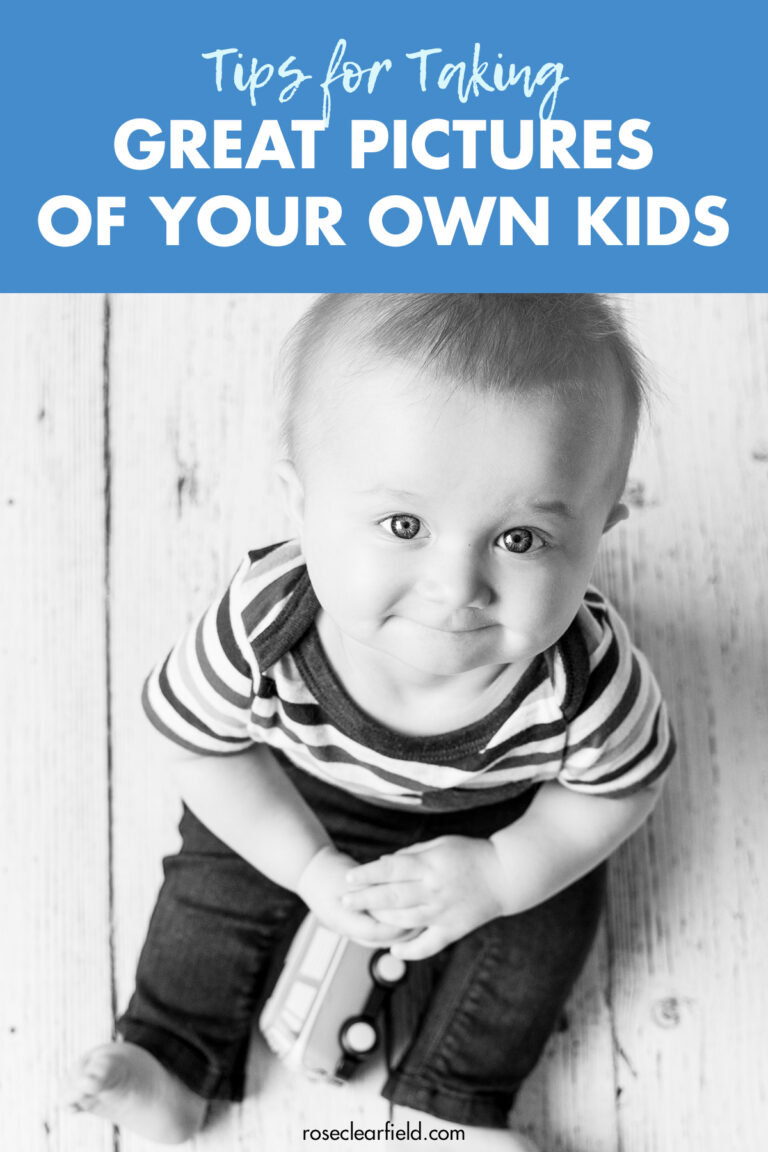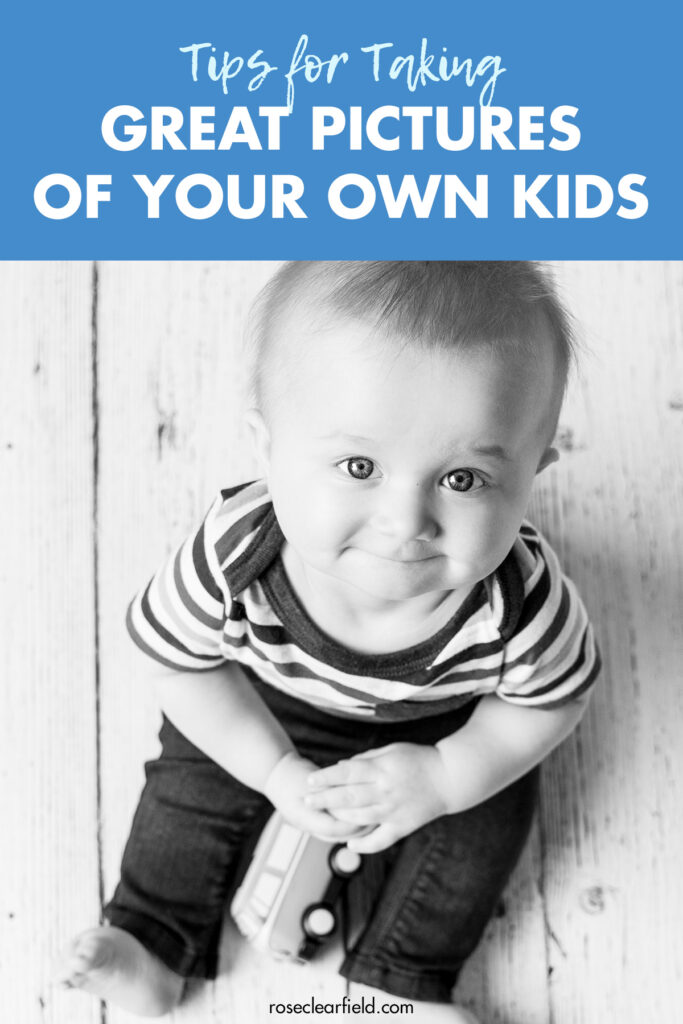 More photography resources: