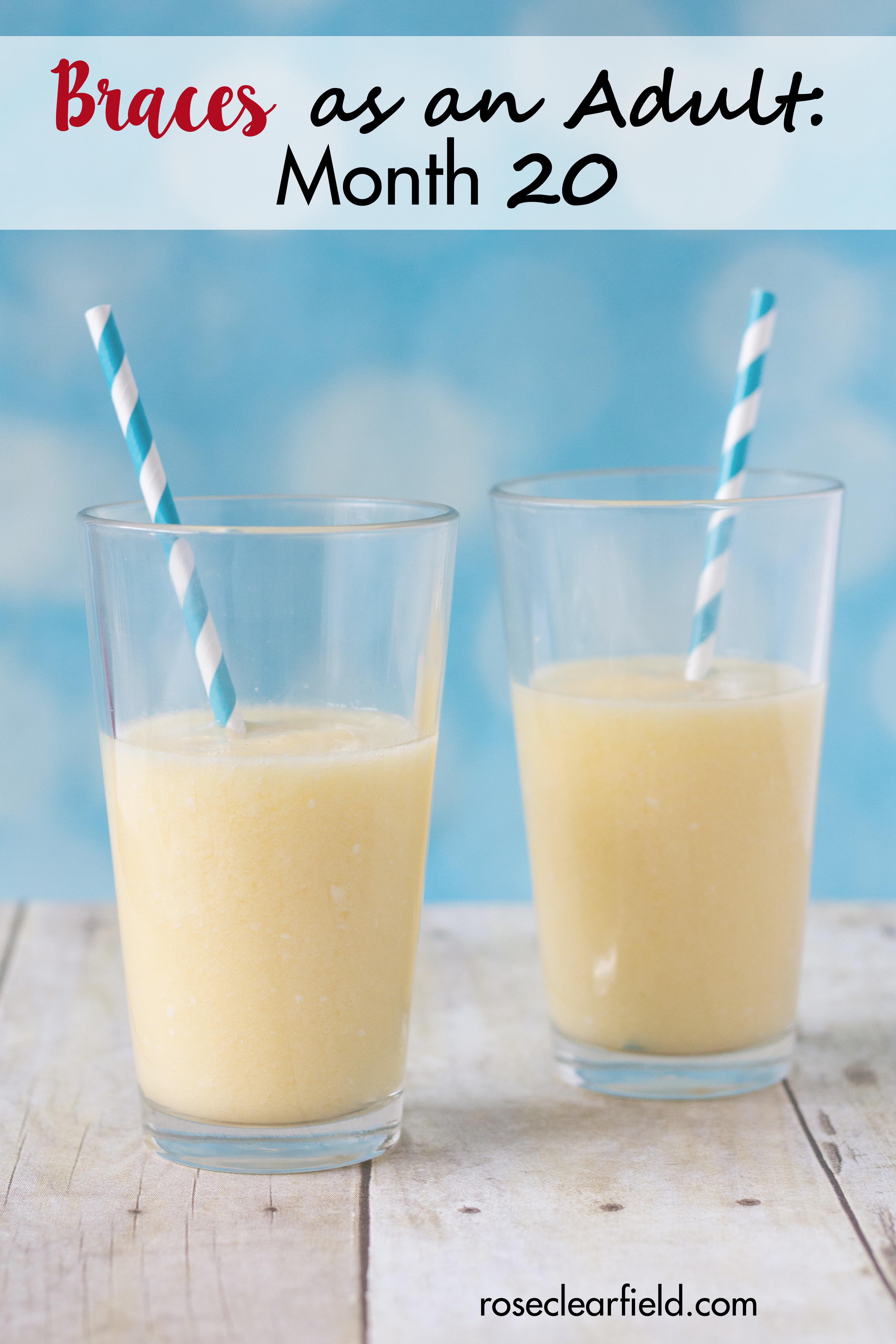 As of November 7, I'm 20 months into my braces journey. As my initial time frame was 18 months, I'm beyond ready to be done. Spoiler alert: I still have a ways to go. So I'm still plugging away, enduring braces one day at a time and checking in here with occasional updates for you.
When I published my initial post about my first month with braces, I said that I would share periodic updates about my journey with braces as an adult. In these posts, I don't share month-to-month progress, full details about what I'm getting fixed, and lots of before/after shots. Instead, I'm writing real-life updates every few months, discussing what it's actually like to have braces as an adult.
In that first post, I talk about why I need braces and why I made the decision to get braces in early 2017 after putting it off since HS. The short version of the story is that I finally did it because I need a night guard for teeth grinding/clenching. I couldn't imagine wearing one the way my teeth fit together (or more accurately, didn't fit together) prior to braces. I've also finally reached a stage in my life where finances, time, and general life circumstances (i.e. no upcoming plans for a move) allow for braces. So I went for it.
What's been happening with my braces/orthodontic appointments the past few months.
I broke my usual three-month update streak because at the 19-month mark, I'd had just one appointment since the last update. Consequently, I didn't have much to report. So I waited an extra month to check in again. I do have more to share after my most recent appointment.
To recap, in late May, I had a new set of full X-rays and scans so that they could create a set of custom wires. These wires will (hopefully) finish out my braces treatment. I got the first set of custom wires in mid-July, along with chains to keep closing the top gaps and a new bottom gap that appeared over the summer. Thankfully, the chain closed this bottom gap very quickly, within a week or two at most of this appointment.
The two most recent appointments
Since then, I've had two more appointments. At the mid-September appointment, I got my second set of custom wires, which was pretty uneventful (hence pushing back this update). I had the usual temporary (a week or so) setback with eating, and then I was more or less back to normal again.
At the late October appointment, I got my third set of custom wires, as well as new chains for the top and bottom (which go all the way around, a first) and rubber brands (also a first). It's the most I've had done in a single appointment since very early in the process, and I've definitely felt it. I'm very grateful that I made it this far into my braces journey without rubber brands. They're a special sort of torture. Eating wasn't any worse than it usually was after an adjustment. But I was in a lot more pain. And you switch in new rubber bands every single day. So there's constant pressure/pain.
The recommendation for wearing rubber bands is "as much as possible," with breaks no longer than 45 minutes. I'm not going to lie: it is so hard. I can't wear them while eating because they pop off too easily. So I take them off…and I forget about them, even when they're right next to me. I'm doing my best but definitely breaking the 45 minute rule more often than I'd like to admit.
What's happening with my braces/orthodontic appointments over the next few months.
The late October appointment is the first time the orthodontist has told me that the end is in sight. I think they'll have a better idea exactly where I'm at after this stint with my third set of custom wires and the accompanying six-week stint of rubber bands. My gaps are nearly closed (more on that below). There's just a little more adjustment work that needs to happen before I can have my top right lateral incisor built up.
As I discussed in my month 16 update, since the beginning of my braces journey, there's been the possibility of building up my top right lateral incisor. It's noticeably (not significantly) smaller than my top left lateral incisor. We are still moving forward with this plan. When everything else is finished, they'll space out the incisor. This will allow me to have as little time as possible with a gap on either side of the tooth. In late October, they talked with me about having my dentist on the final placement of the incisor prior to having it built up, which is fine. He's been on the same page as the orthodontic team throughout the process.
I have no idea how long it will take to finish up the braces adjustment, do the incisor work, and then complete the routine braces finish up (taking them off, taking new impressions for retainers, etc.). I'm not sure where the incisor work will fit in the timeline either. The process will still take a minimum of a few more months. It's a drag that I'll continue this journey into 2019. At least there is a light at the end of the tunnel.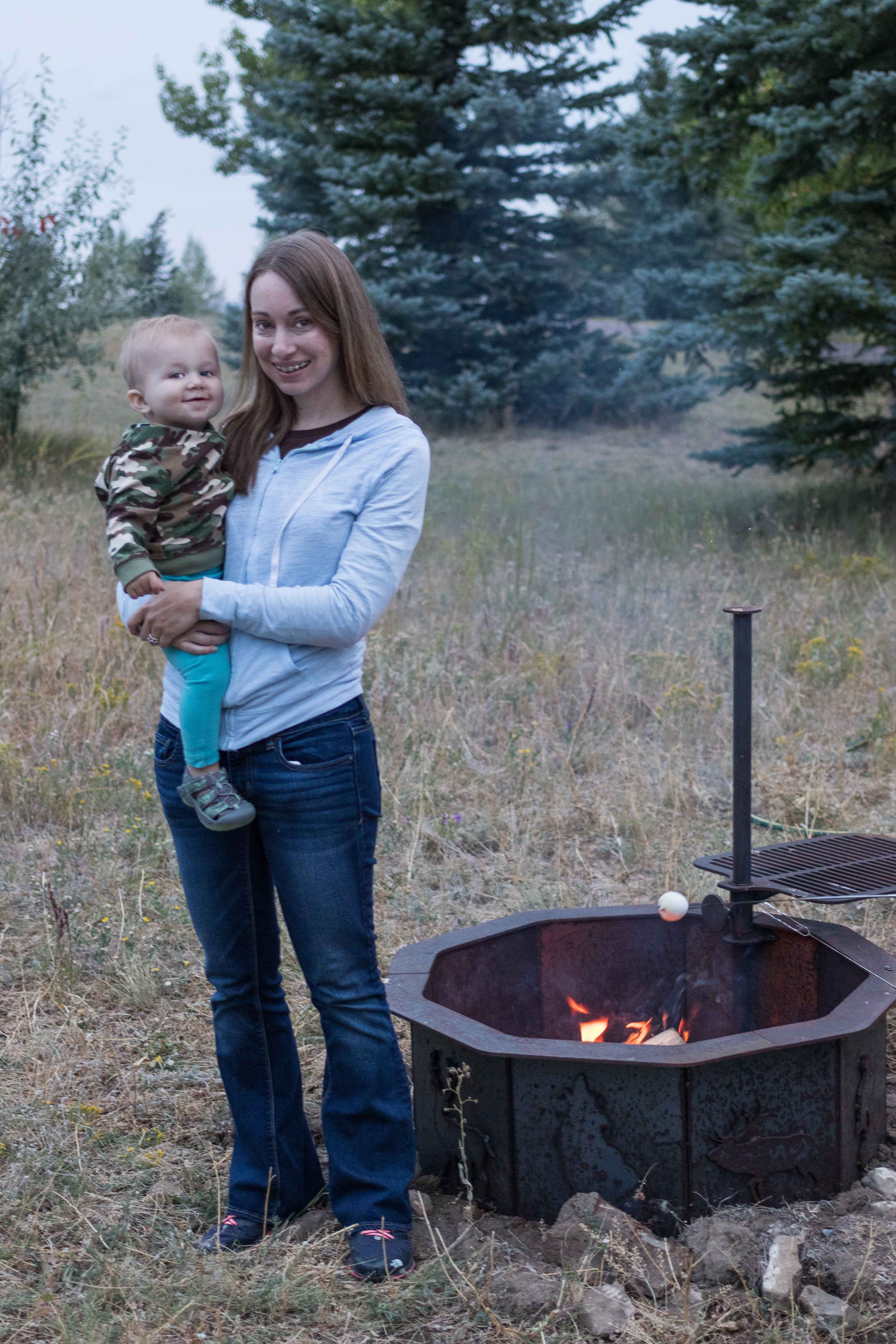 Early September 2018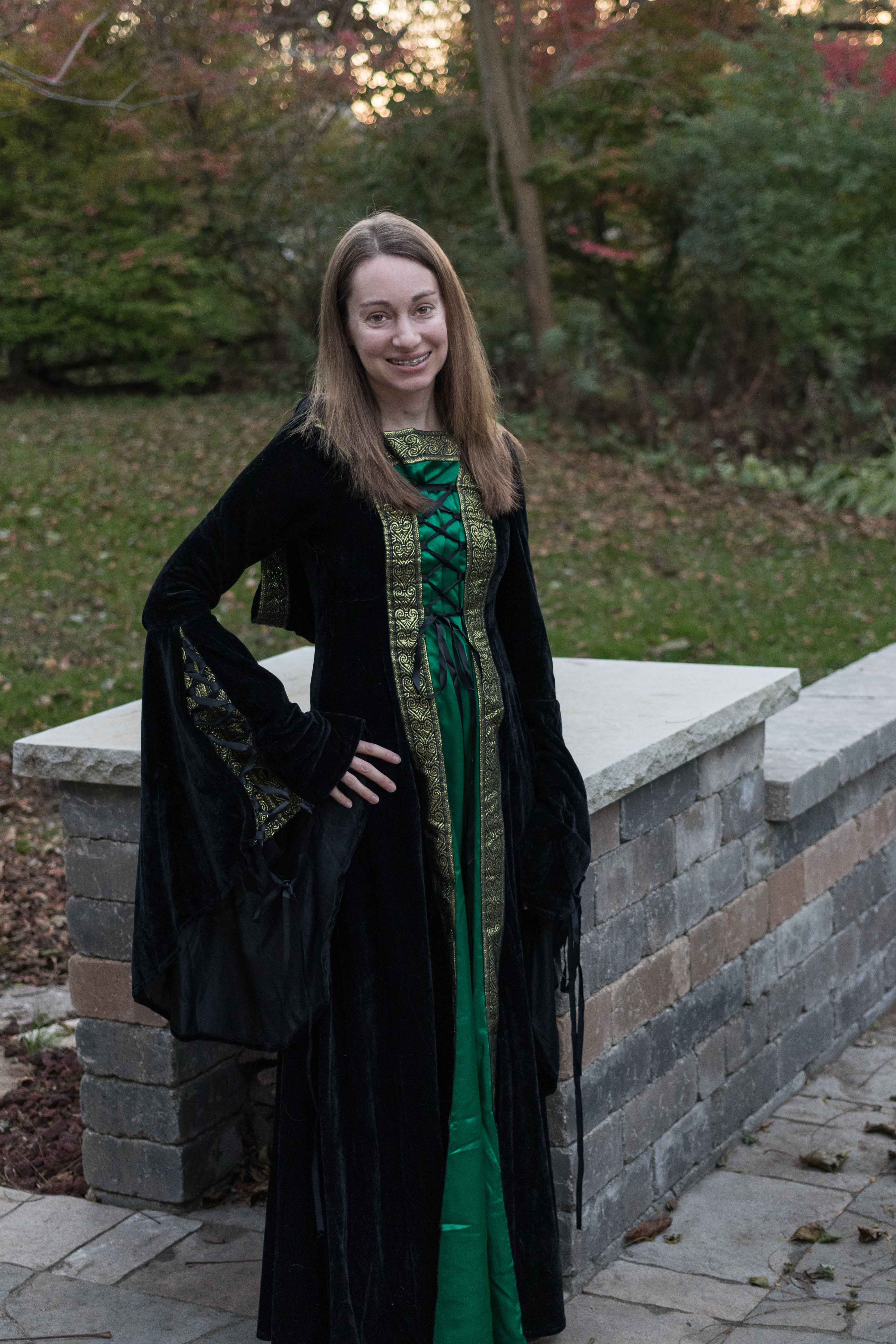 Halloween 2018
My creepy gaps are finally almost gone.
Over the past few updates, I've been sharing pictures of my creepy gaps slowly getting smaller and smaller. You can see this progress in the month 10, month 13, and month 16 updates. During the past four months, I've reached a point where at last, it seems like they'll eventually be gone. Honestly, you don't notice them in the above pictures. Jake took the early September 2018 picture before my second set of custom wires. Even zoomed in, the gaps are barely visible. The left gap is nearly closed. The right gap is slightly bigger and won't close all the way on its own. Hence we'll need to build out the incisor.
Needless to say, the lack of creepy gaps is very exciting. I had the two teeth pulled about two weeks into my braces journey. So I've been dealing with the gaps almost the entire 20 months. Of course, I hate how they look in pictures. But more generally, I am over removing stuck food from them all the time.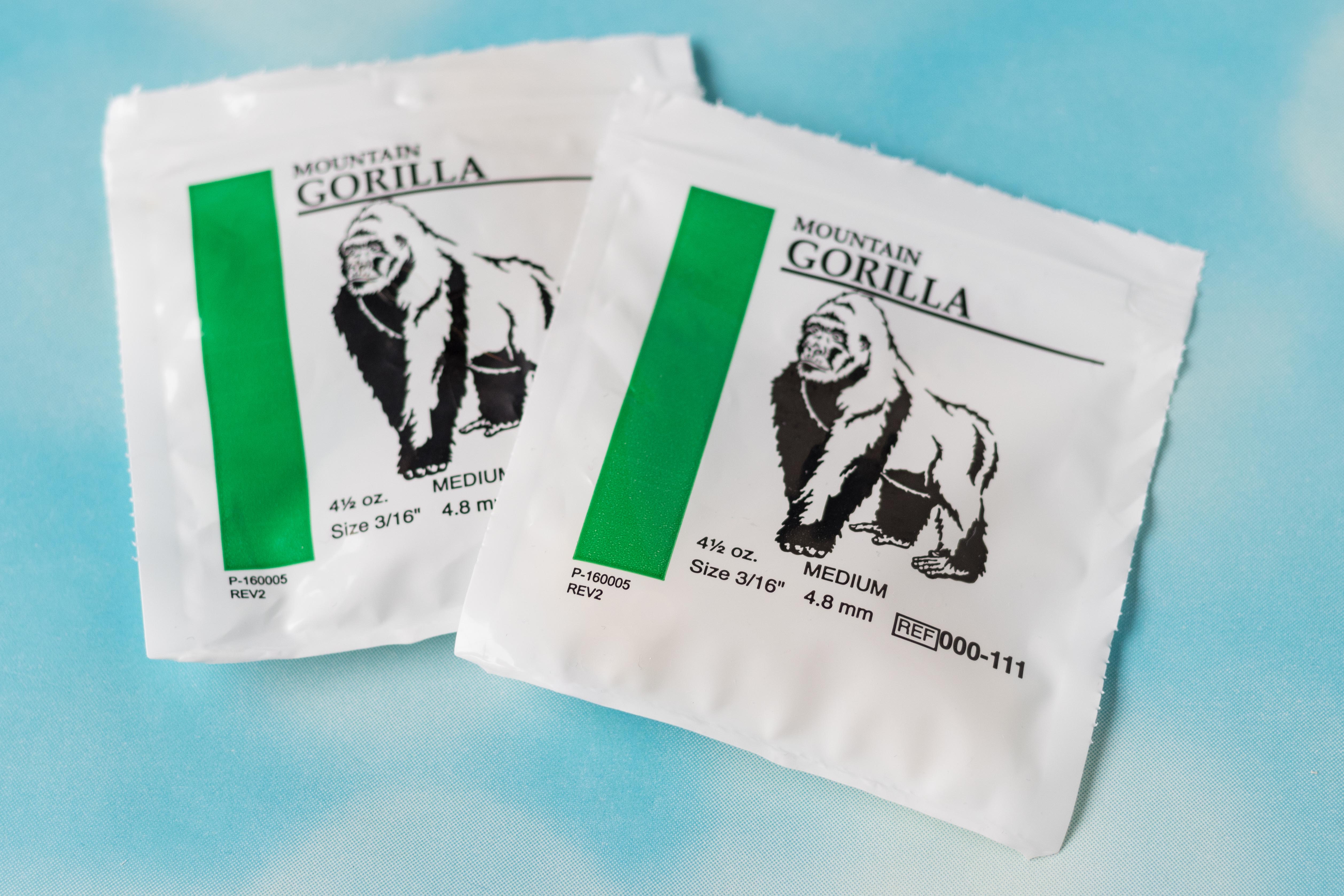 Finally, I don't share a lot of specifics about my treatment in these posts. But I had to share the name of my rubber bands. So random, right? Who comes up with these things? And what are the names of the other strengths of rubber bands? In the orthodontist's office, they kept referring to this type of rubber band as Rocky Mountain.
To those who are sticking with me, reading these lengthy updates about my experience with braces as an adult, thank you. If you have personal experience with braces as an adult, I'd love to hear about it in the comments.
[Disclaimer: There are a few affiliate links in this post. Thanks for your support!]
The full adult braces journey:
Monthly updates:
Month 4 // Month 7 // Month 10 // Month 13 // Month 16 // Month 20 // Month 23
Final posts:
Adult Braces: The Beginning of the End // Adult Braces: The End of the Journey // Adult Braces: Final Thoughts
Before and after comparision!
Adult Braces: Before and After Pictures
THE resource you need for eating with braces!